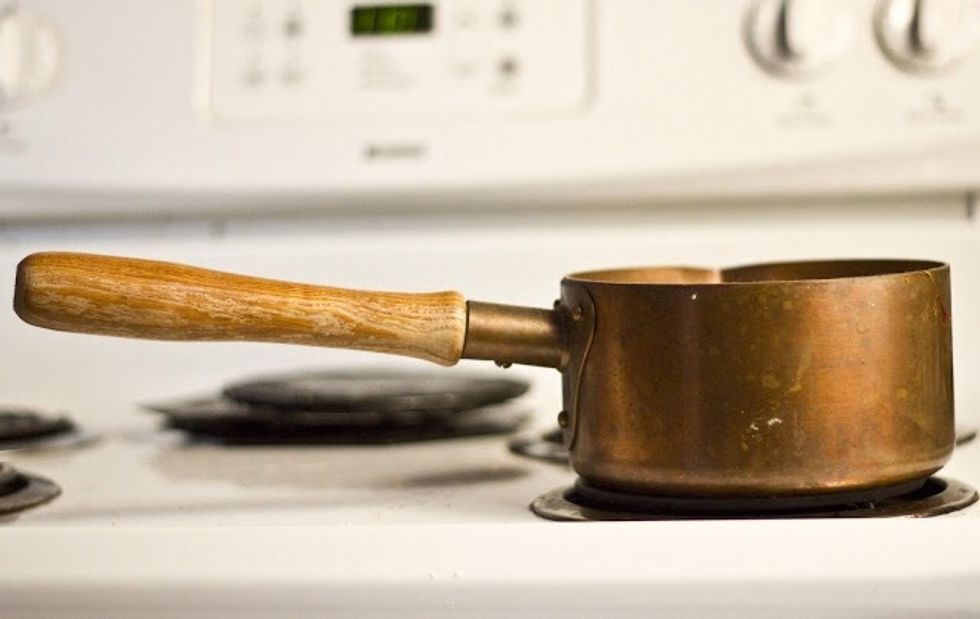 In a pot mix 1 and 1/2 cups of tight packed dark brown sugar , 1 and 1/2 cups of whipping cream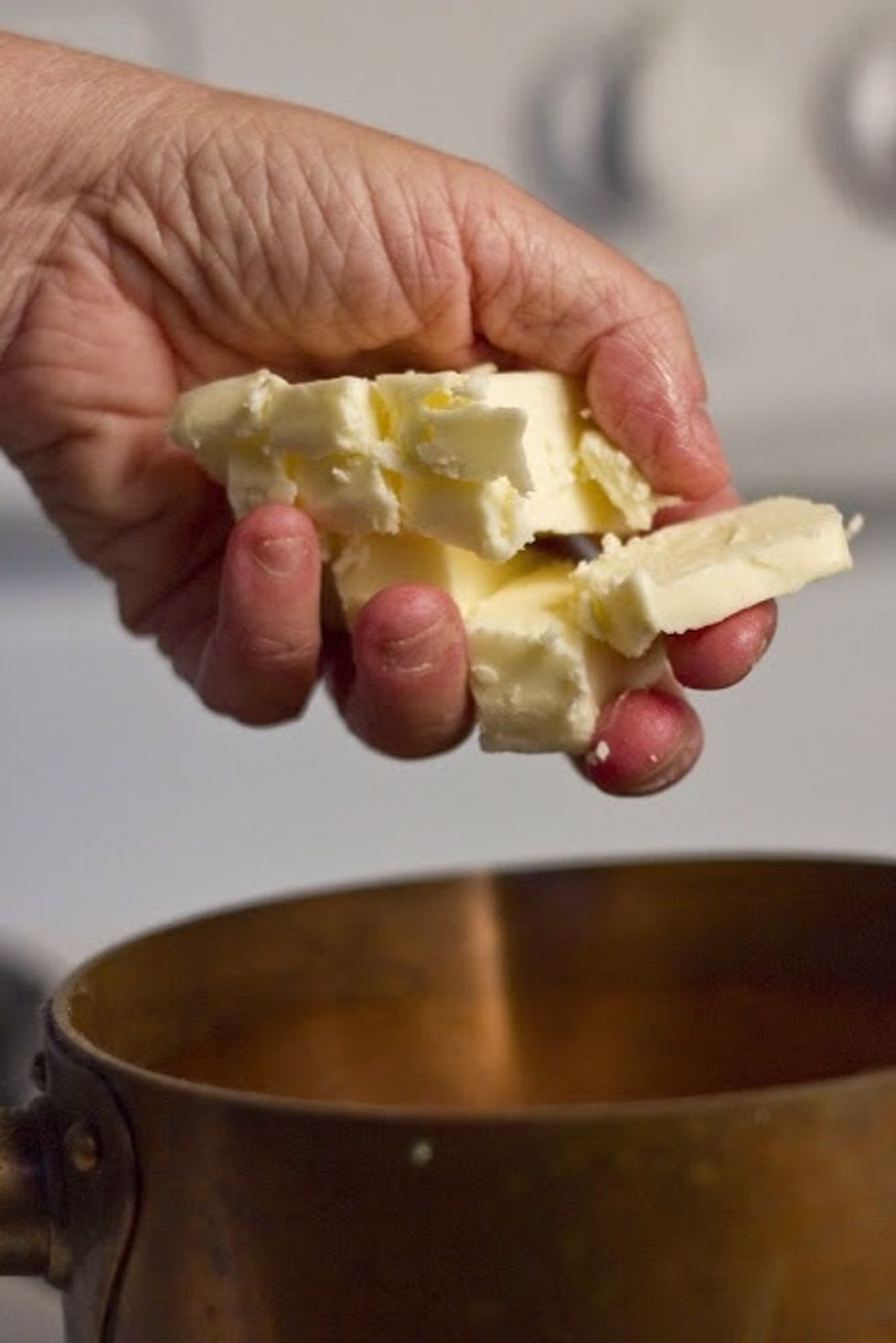 6 Tbs of unsalted butter,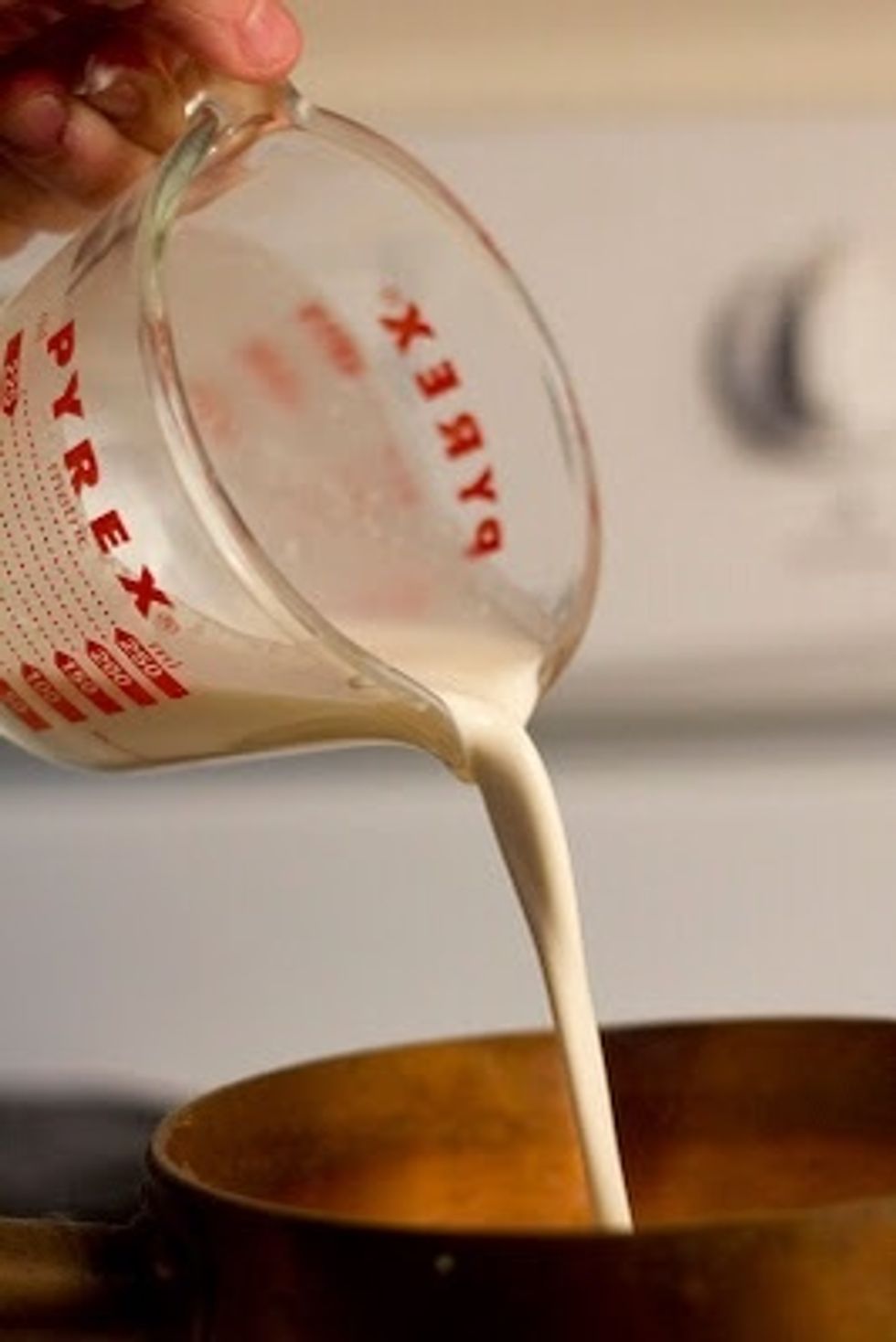 1 and 1/2 cups of whipping cream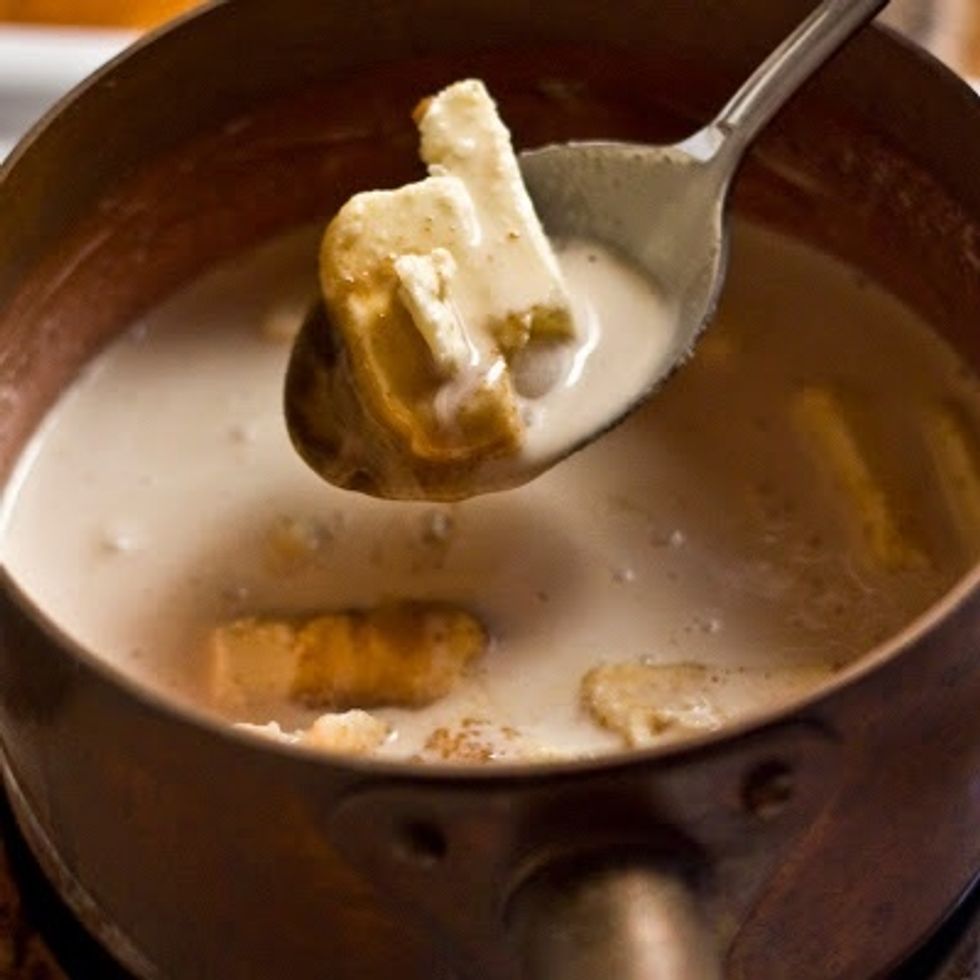 Bring all of these ingredients to a boil over a medium high heat. Whisk vigorously untill all the sugar has dissolved.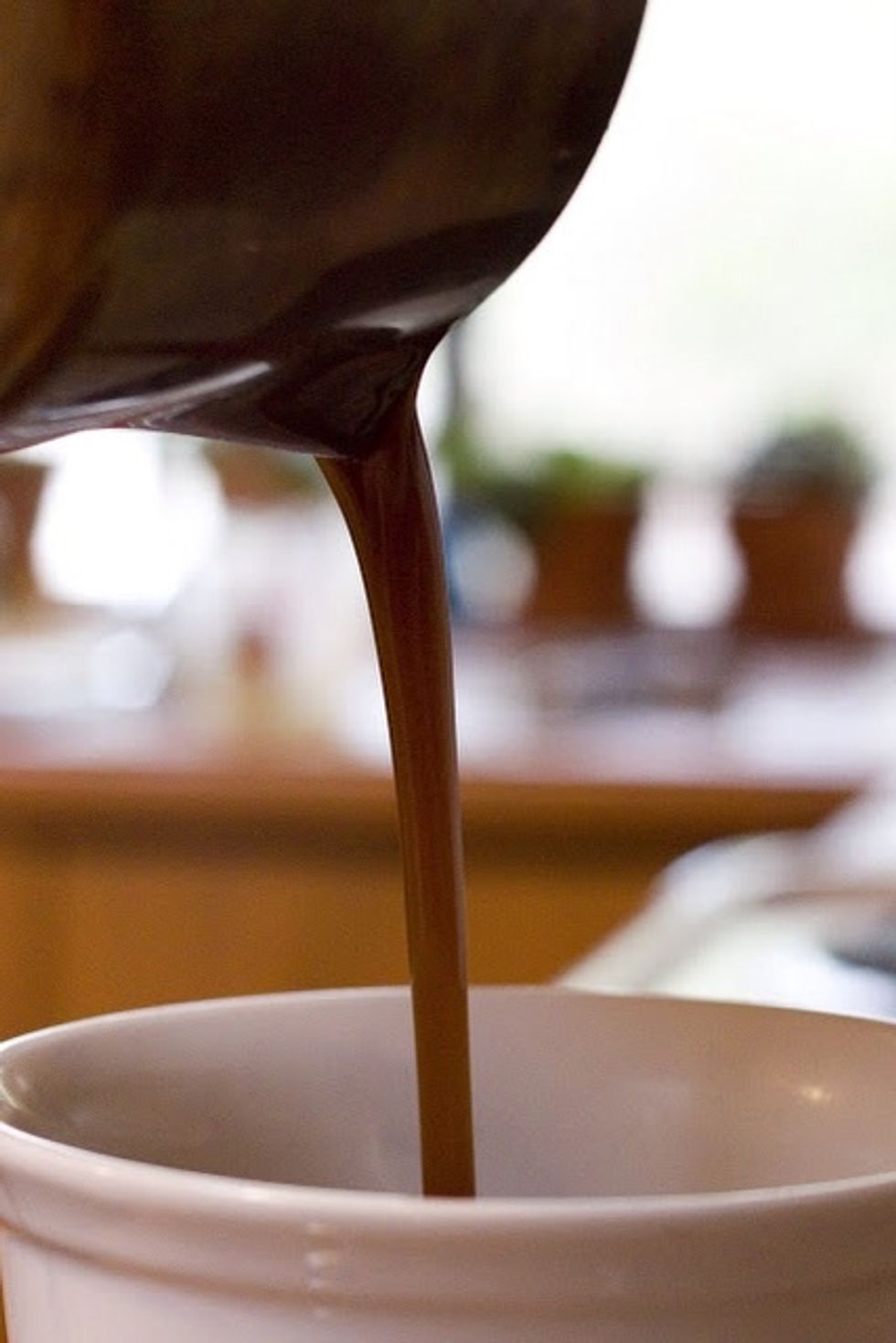 Boil the mixture until the caramel thickens enough to coat a spoon thickly. Whisk it ofetn. This should take about 10 minutes or so.
The sauce can be made 5 days ahead. Just cover it, refrigerate it and reheat it, whisking it over a low heat until it's liquid again. Set it aside.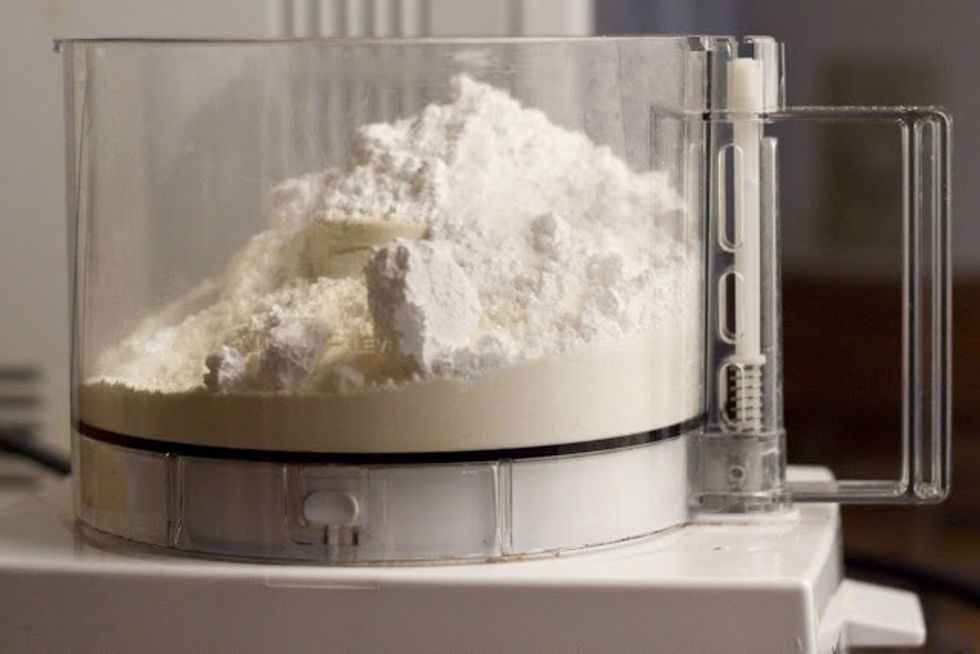 Put the 1 1/2 cup of flour, 3 cups of powdered sugar and 1/4 tsp salt into a food processor and mix together.
Add in 1 stick of diced unsalted butter and mix until a coarse meal forms.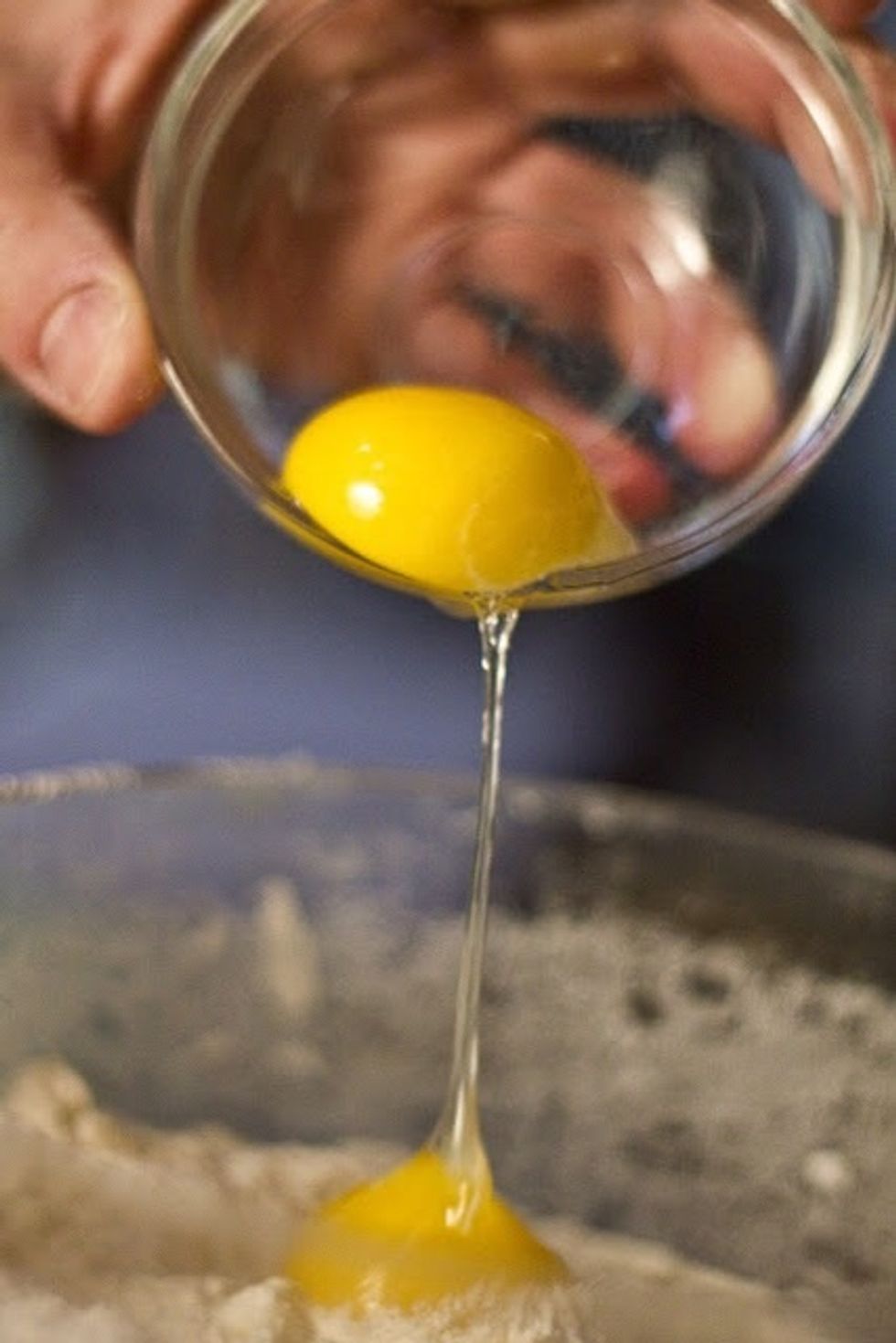 Add in the egg yolks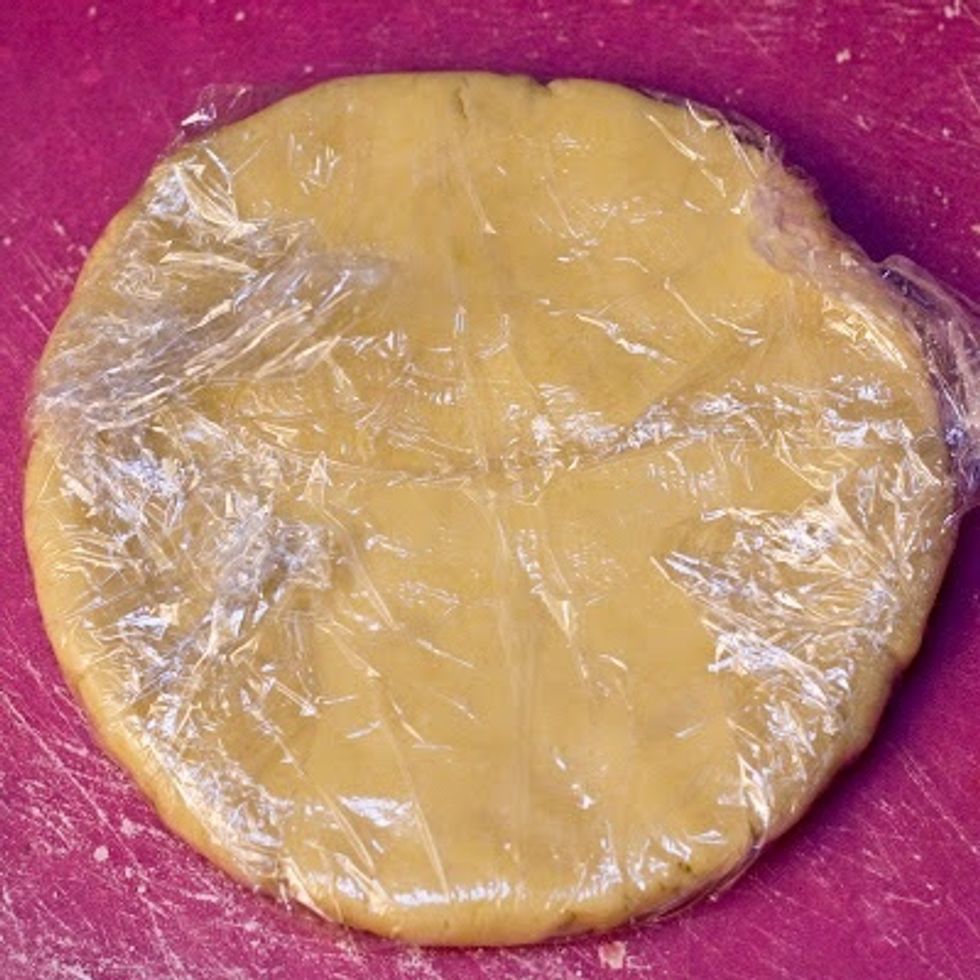 Pulse the dough until moist clumps form. Then roll it into a ball, and flatten it into a disc shape. Wrap it in plastic wrap and store it in the fridge for at least 1 hour.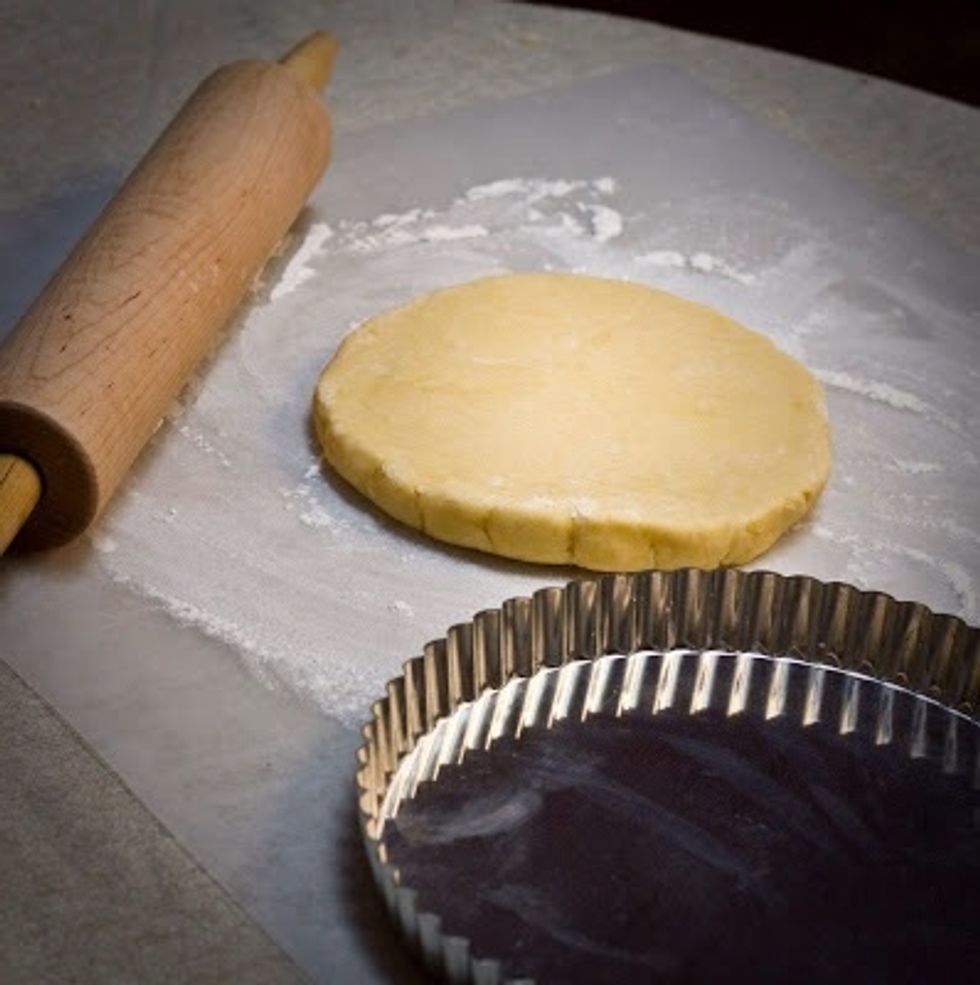 Roll the dough out on a floured surface to 13", place it in the tart pan . Cut off the overhang so it's even with the pan, pinch the sides of the dough up to 1/4 of an inch above the side of the pan.
Preheat the oven to 375 degrees
Peel, core and slice the apples. Toss the sliced apples in the 3 tbs sugar, 1/2 tsp cinnamon and 1/2 tsp cardamom mixture until they're well coated.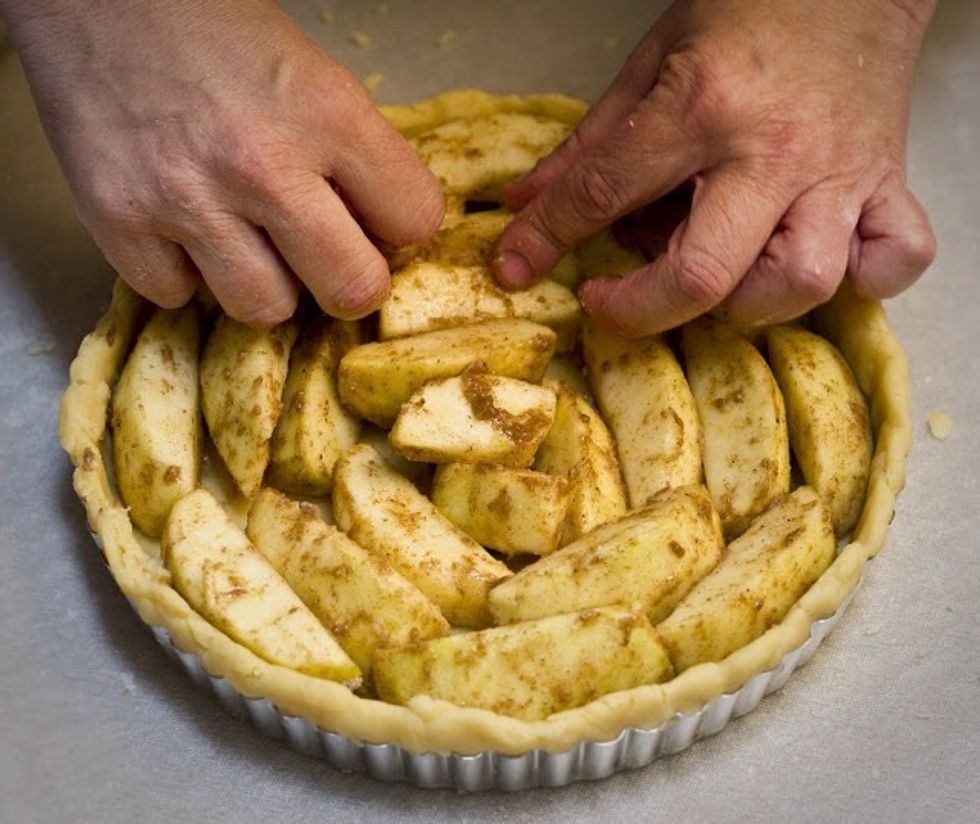 Arrange the apple pieces cut side down in a circle around the outside edge of the pan. Cut the remaining slices lengthwise in half and stand them in the center.
Bake the tart in the oven at 375 degrees for 45 minutes to an hour or until the apples have gotten tender and the crust has browned.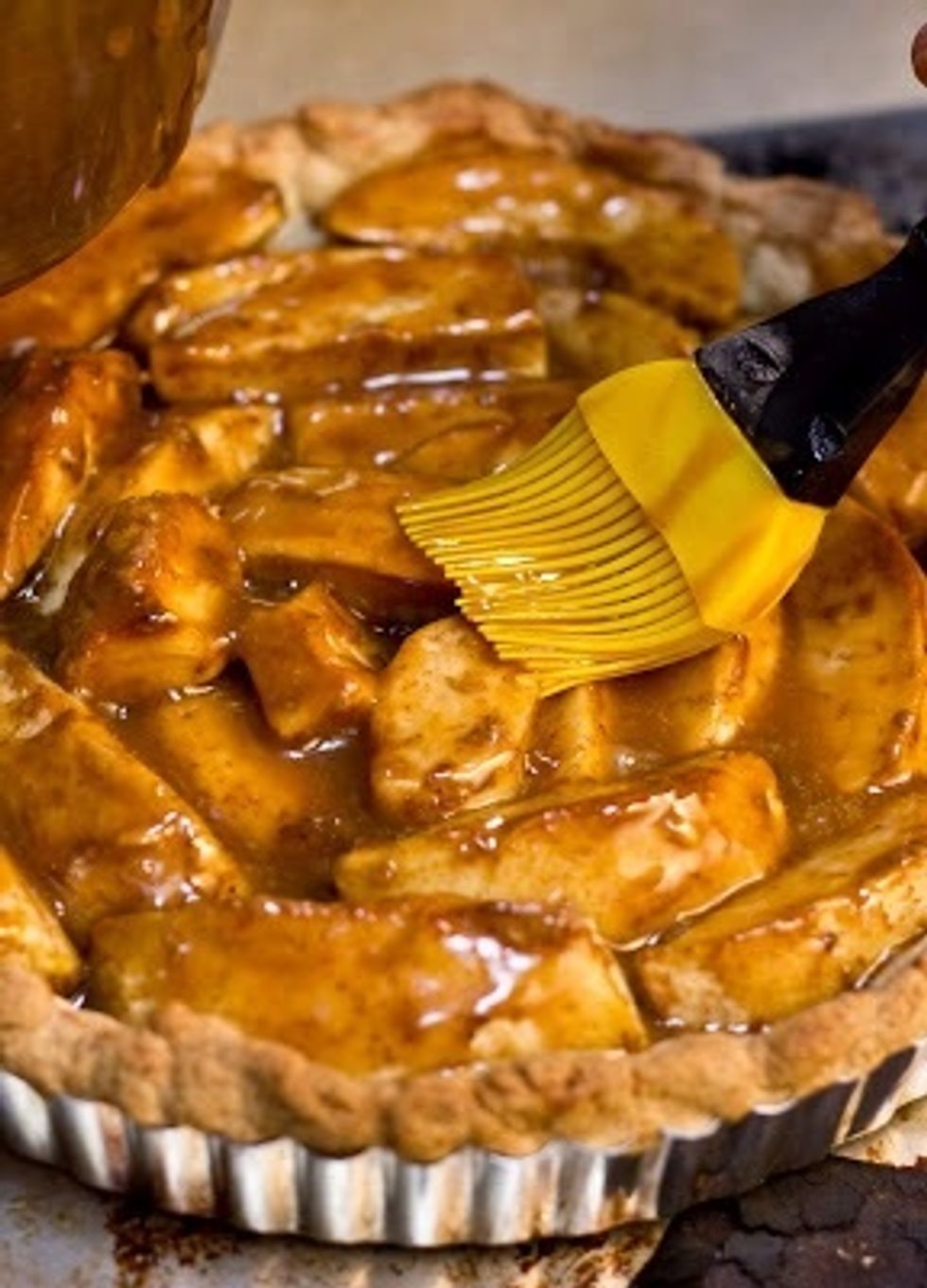 Take it out of the oven and brush the apples with some of the warm caramel sauce.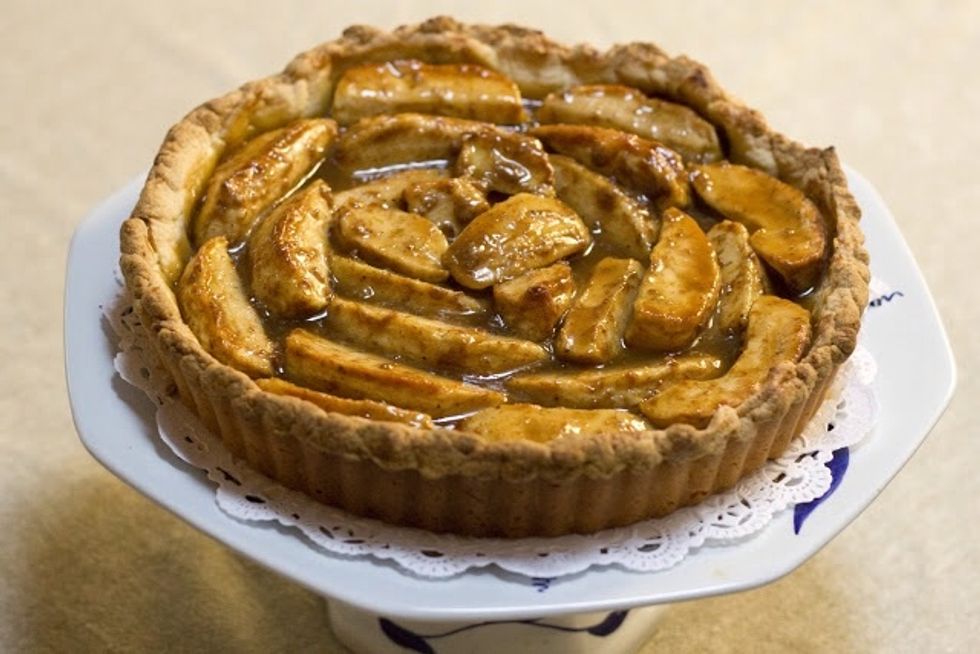 Let the tart cool to room temperature and unmold it from the tart pan.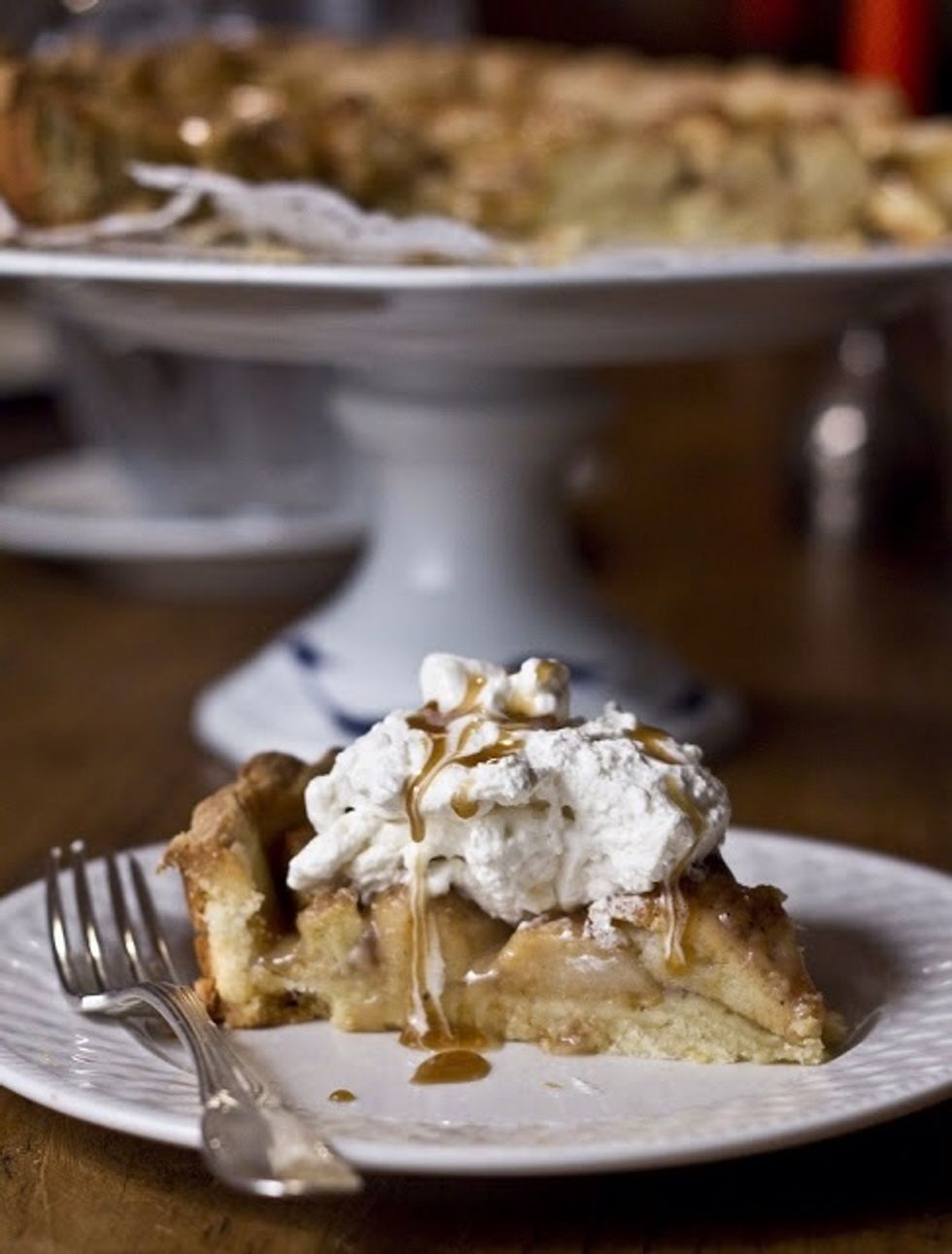 I served the tart with unsweetened whipped cream and a drizzle of warm caramel sauce.
1/2c Tight packed dark brown sugar
6.0Tbsp Unsalted butter
1/2c Whipping cream
1/2c Unbleached all purpose flour
3/4c Powdered sugar
1/4tsp Kosher salt
1.0 Stick of chilled diced unsalted butter
3.0 Egg yolks
6.0 Large Macintosh or Golden Delicious apples
1.0Tbsp Flour
1/2tsp Ground cinnamon
1/2tsp Ground cardamom
1.0c Whipping cream
Kathy Gori
Screenwriter, long time Indian cook, lover of Indian foods, Saturday morning Cartoon voice. For more recipes visit my website www.thecolorsofindiancooking.com