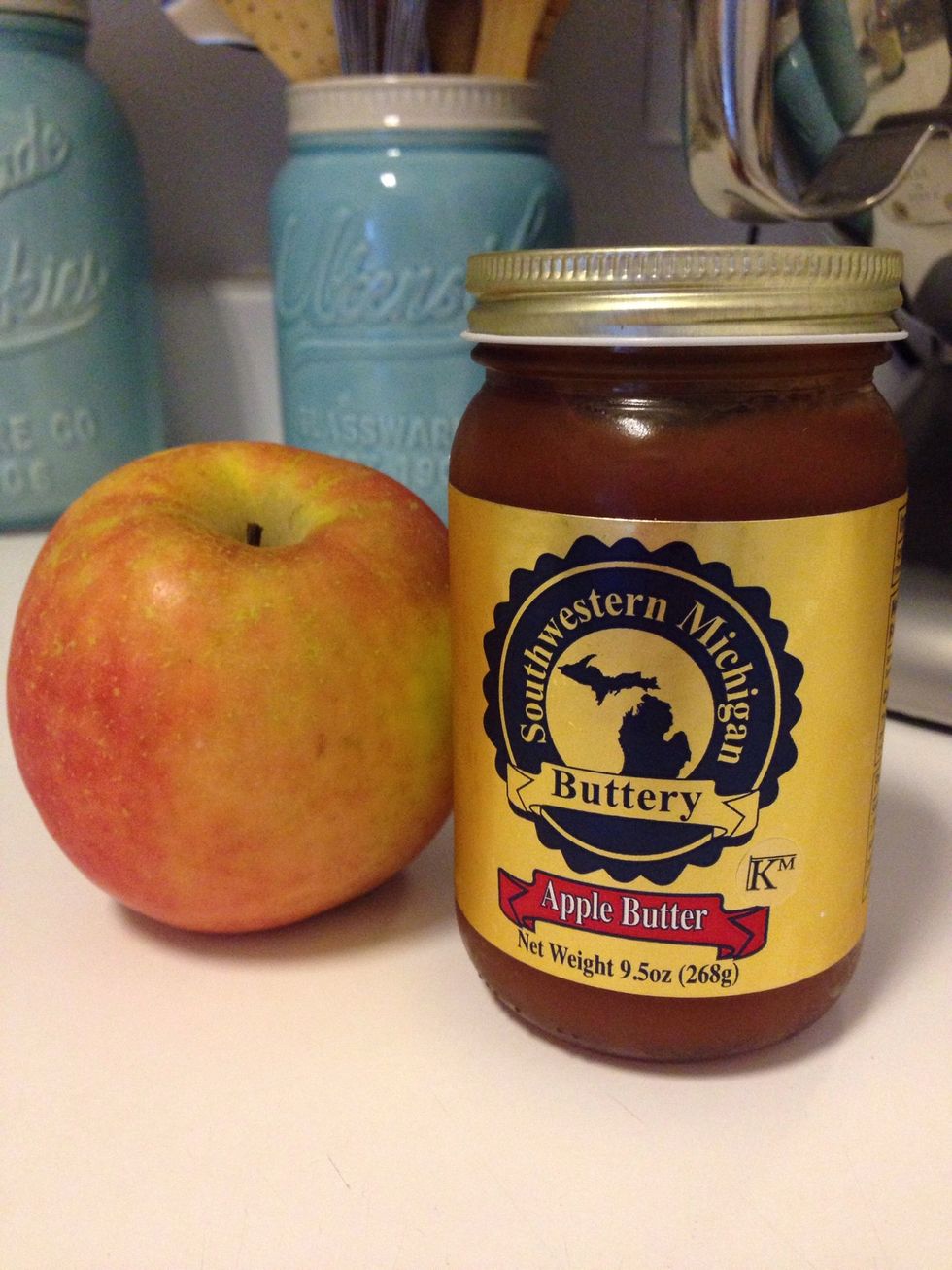 Preheat oven to 350*F and grease a 9x9" baking dish (I used an 11.5x8.5" baking dish from The Pioneer Woman- it's so cute!). You may use homemade or store bought apple butter for this recipe!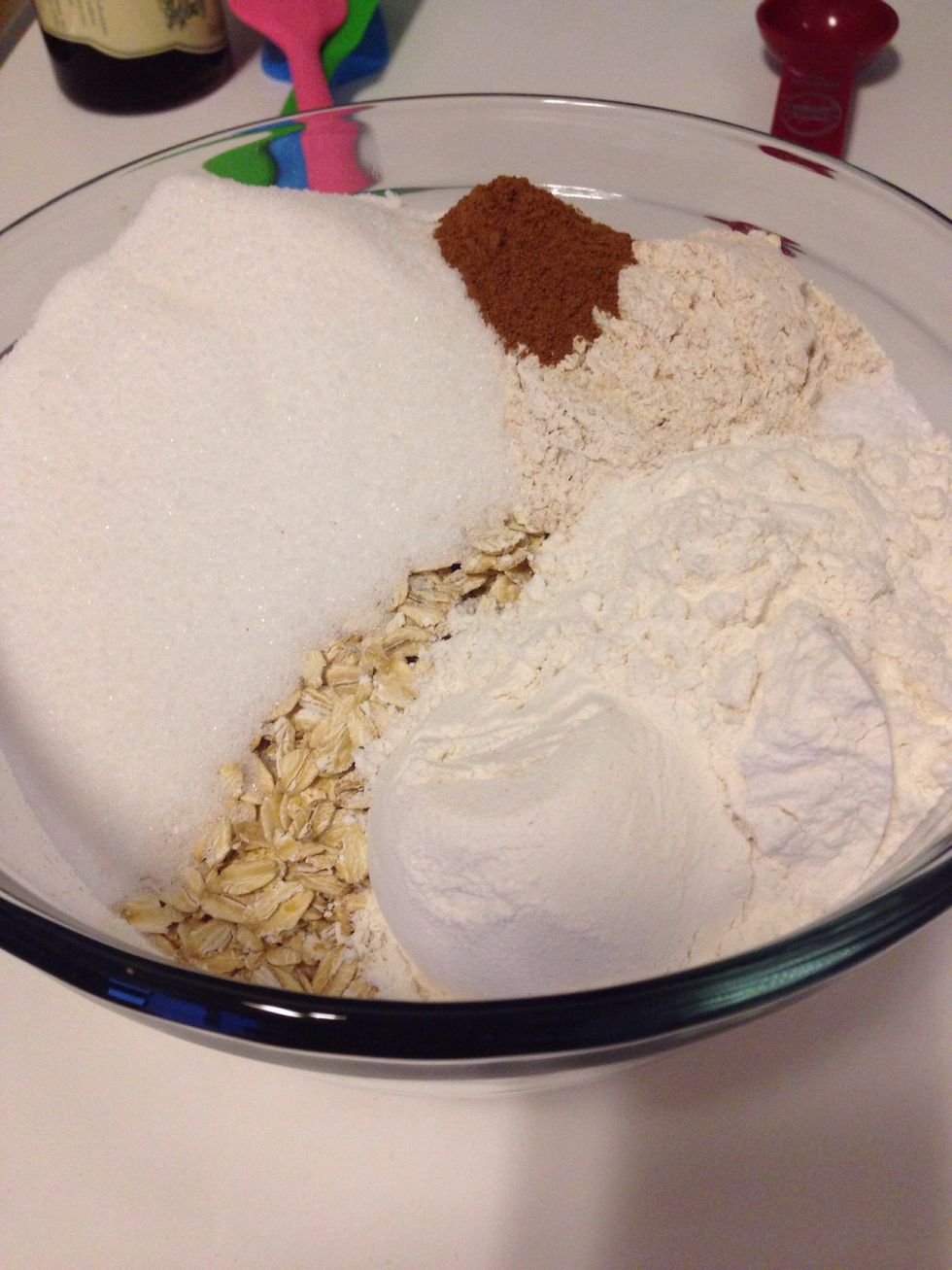 To a bowl, combine the oats, flour (I used 1/2 cup whole wheat and 1/2 cup white flour), sugar, salt, and cinnamon.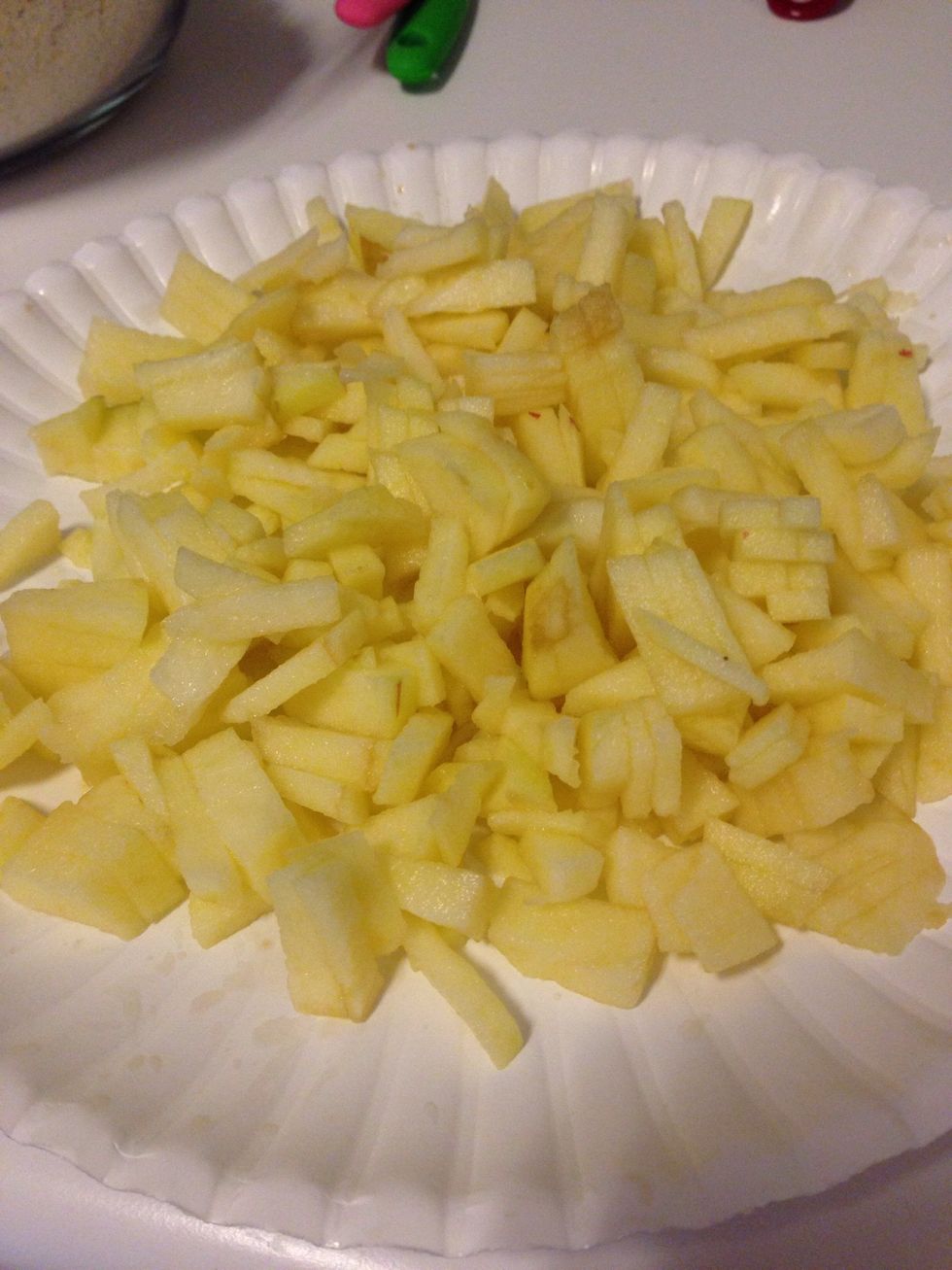 Peel and dice your apple and set aside.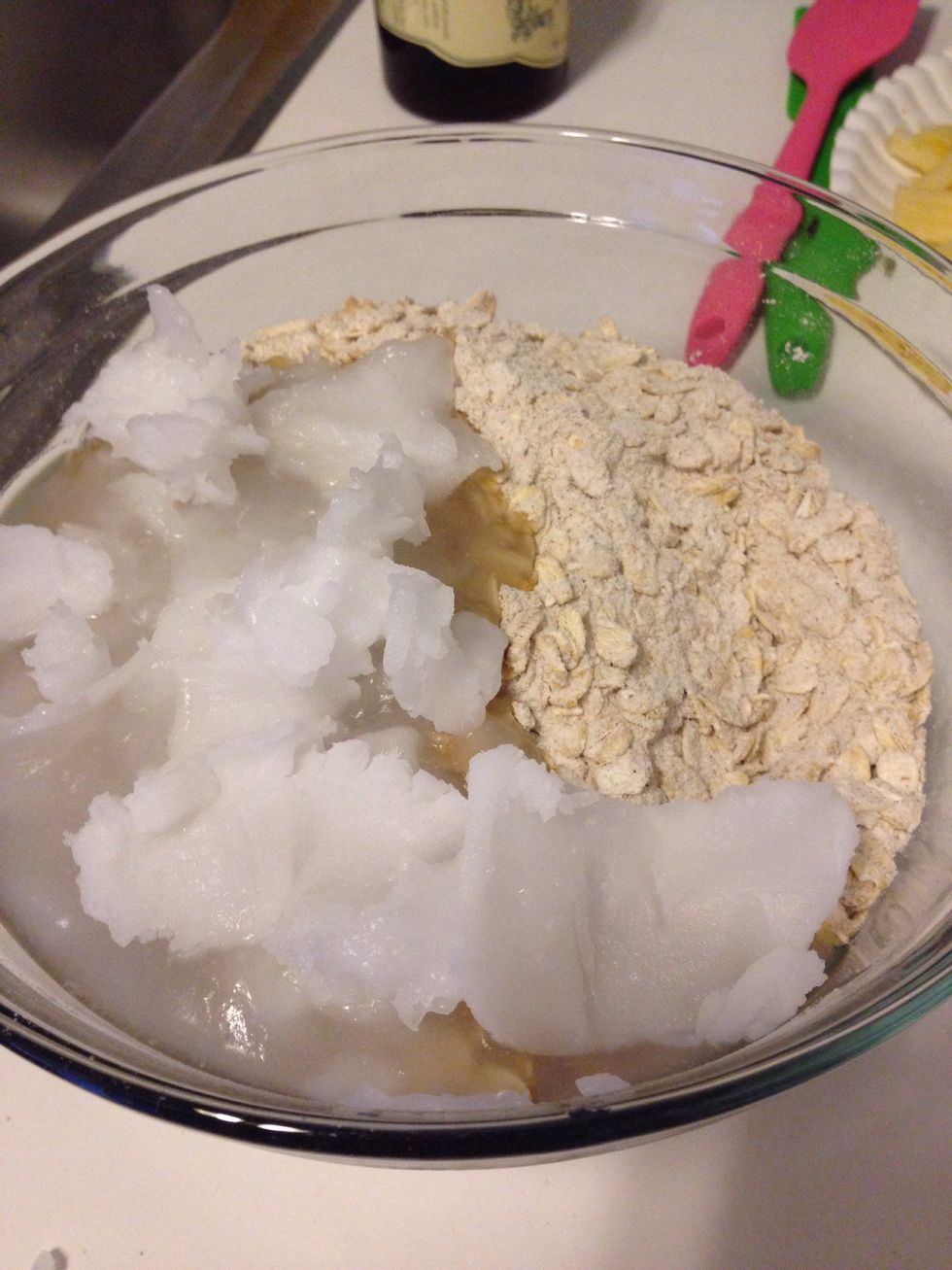 Add your softened butter (or room temperature coconut oil if you want to be a little healthier) and stir together until the oat mixture resembles big crumbles.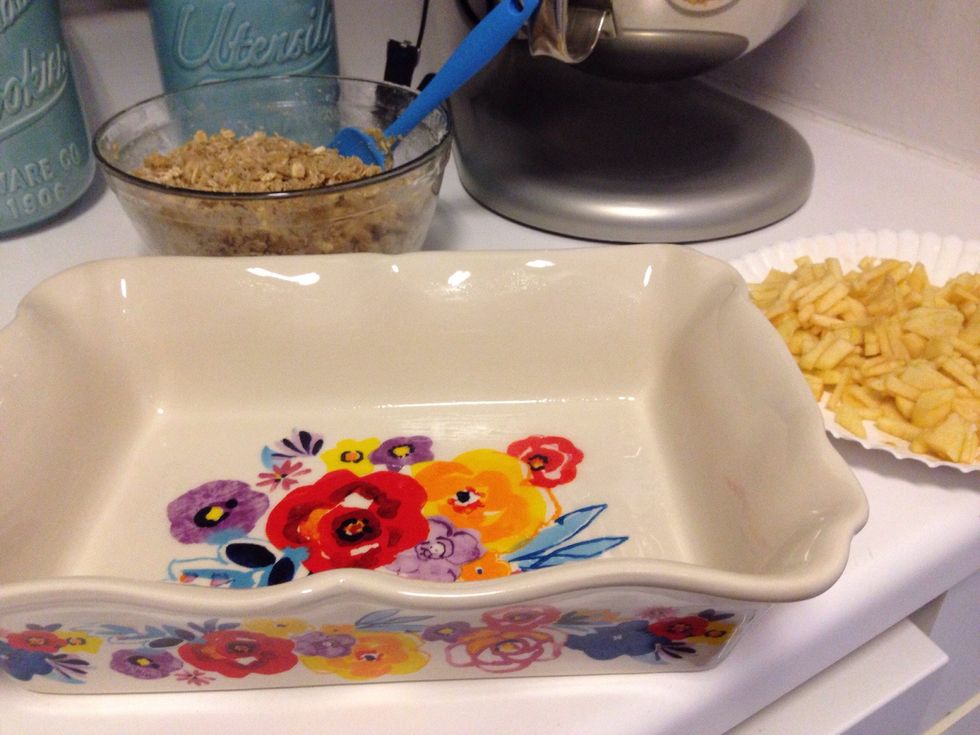 Gather your materials to begin layering. (This is my new favorite baking dish!)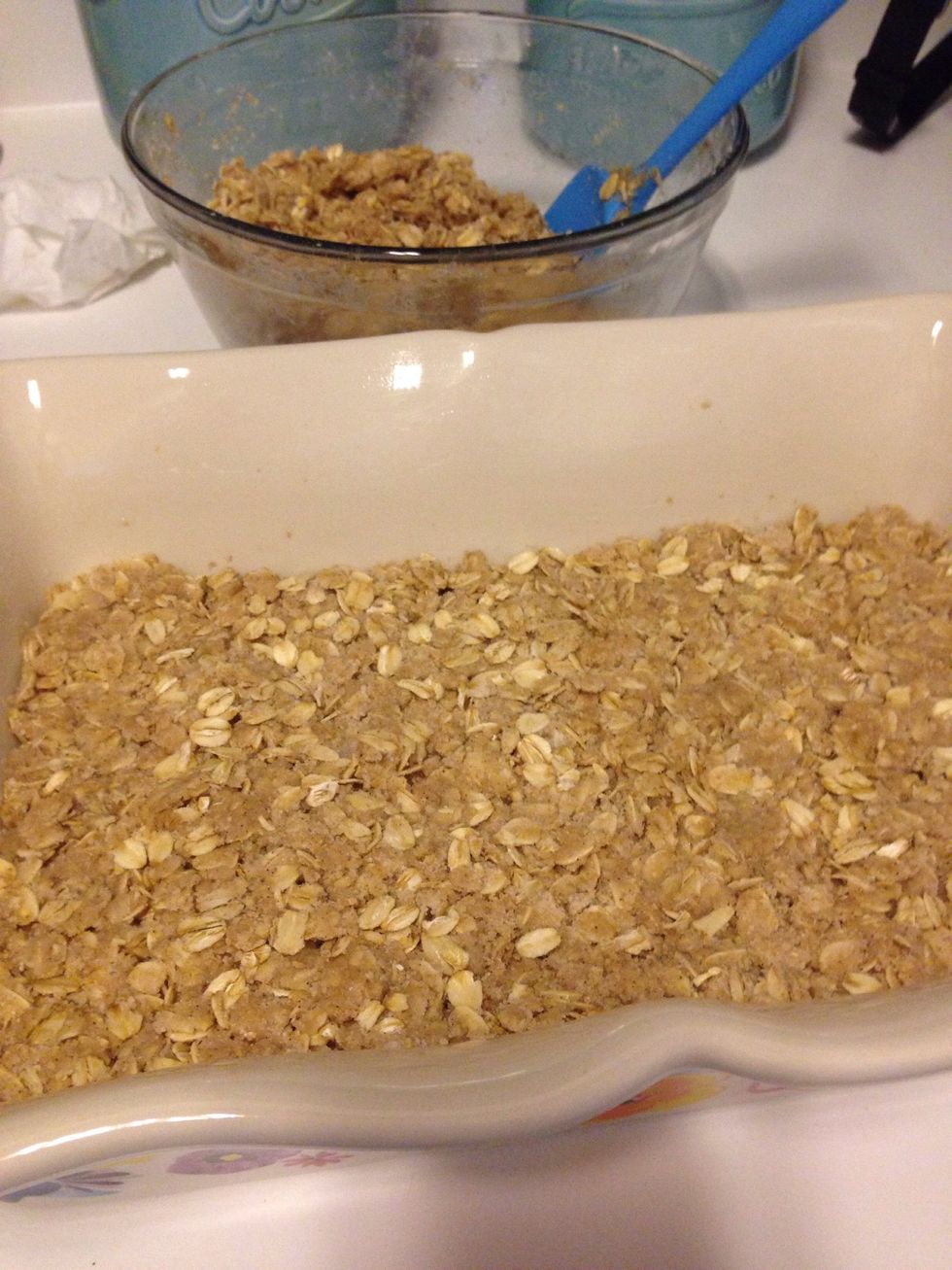 Gently press half of the oat mixture into the bottom of your greased pan.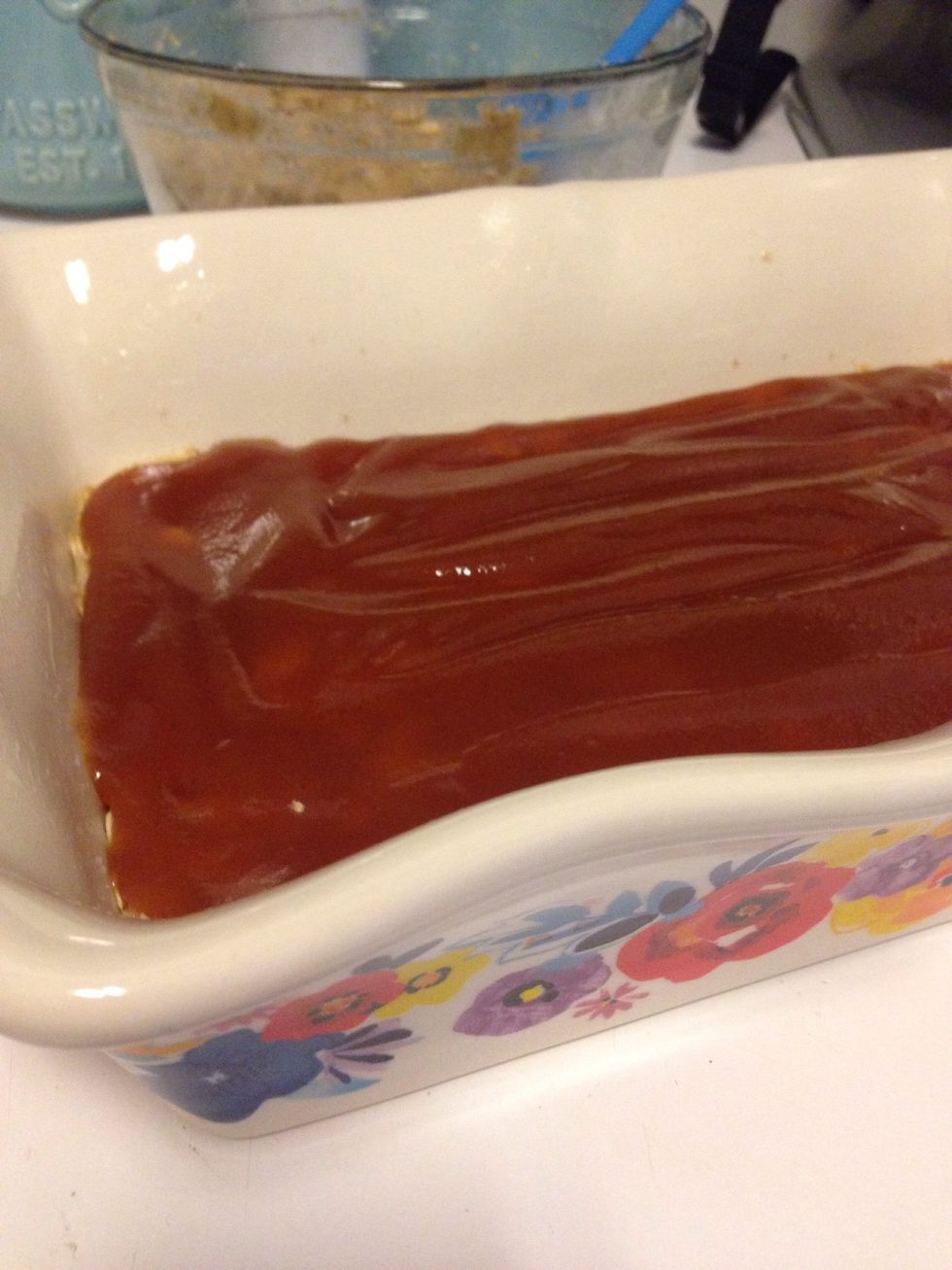 Next, spread out all of your apple butter onto the oat base.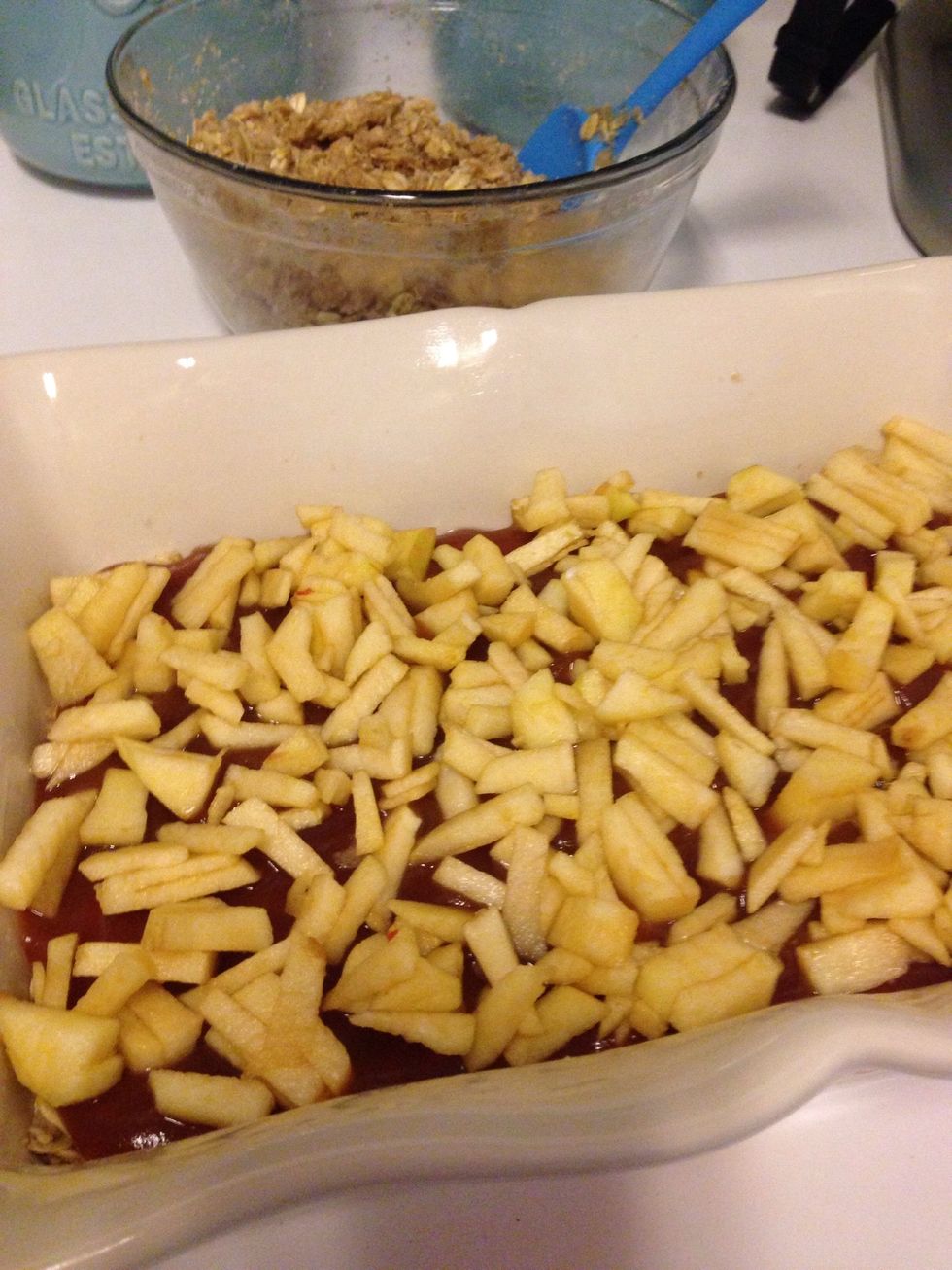 Then sprinkle your diced apples on top of the apple butter.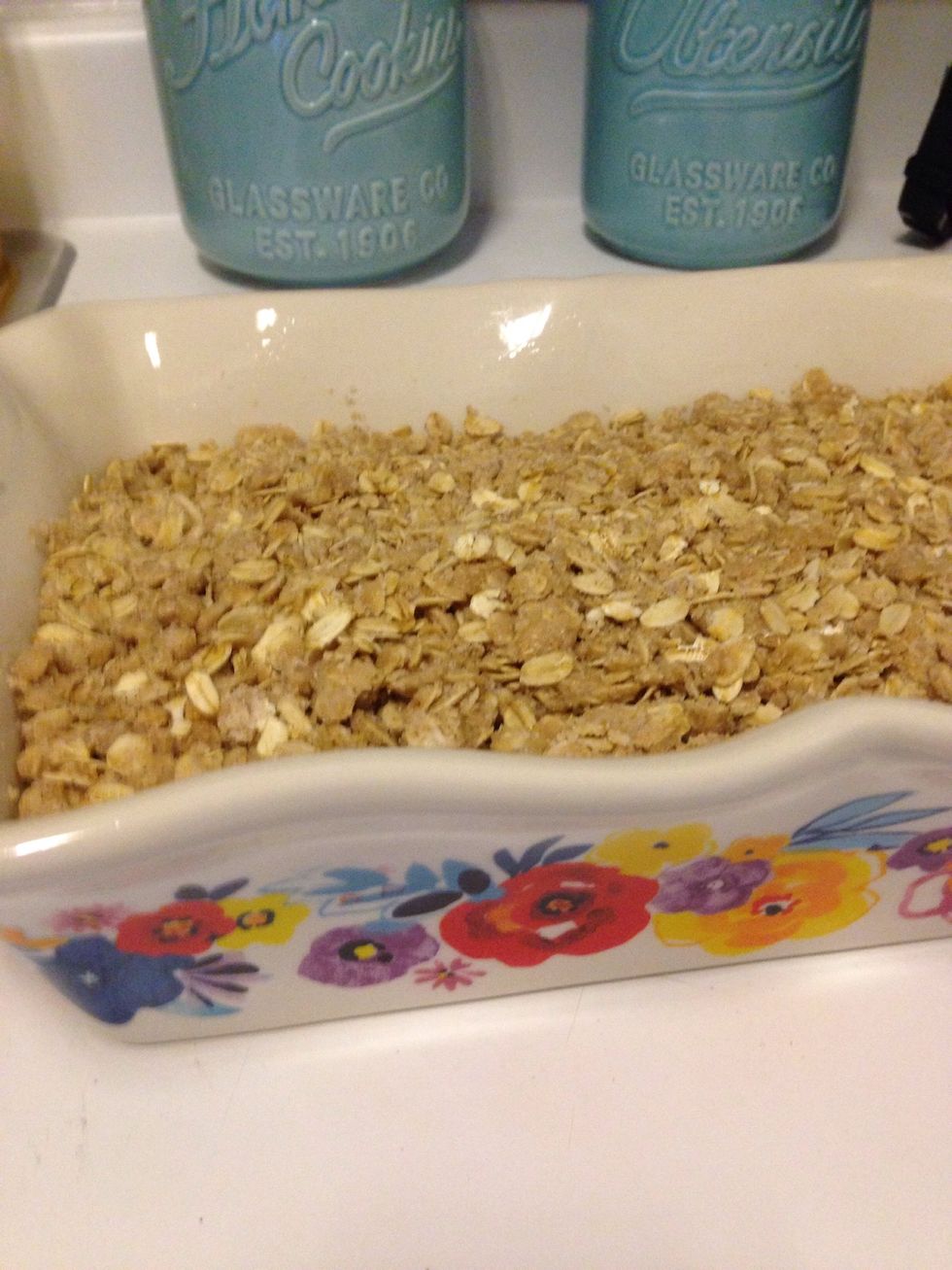 Sprinkle the rest of your oat mixture onto the top and press down gently.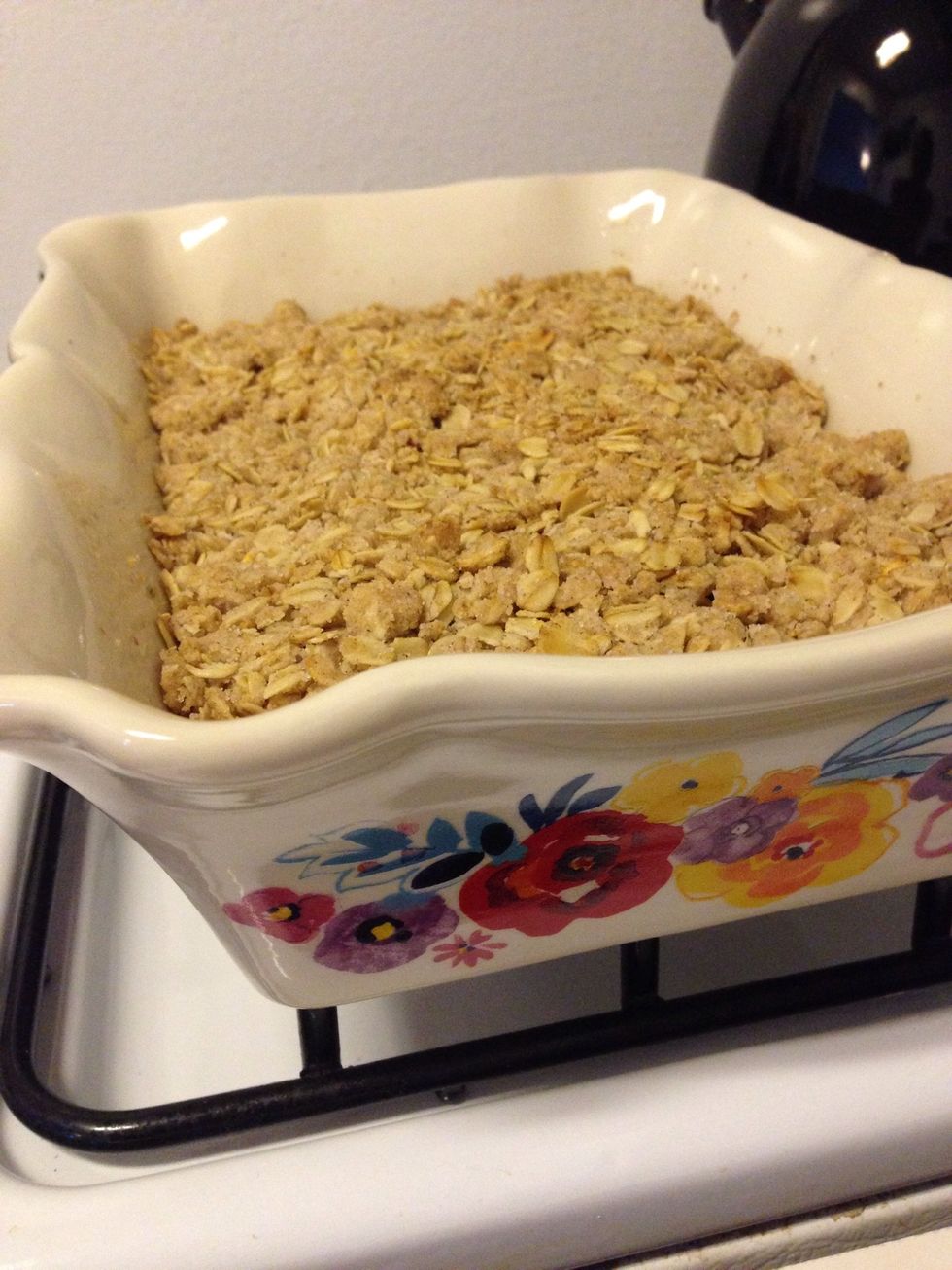 Bake in preheated oven for 30-35 minutes or until the top starts to get golden in color. Remove and let cool slightly before eating.
Enjoy! These are especially delicious with a scoop of vanilla ice cream!
2 cups old fashioned oats
1 cup flour
3/4 cup sugar
1/4 tsp salt
1 tsp ground cinnamon
3/4 cup soft butter OR coconut oil
1 cup apple butter
1 apple, finely diced
Andrea Beres
I'm a preschool teacher with a love of baking! I hope you enjoy these recipes as much as I do :)