How to make "an apple-a-day taste treat" anytime of day!
Make "An Apple-A-Day Taste Treat" Anytime of Day!
6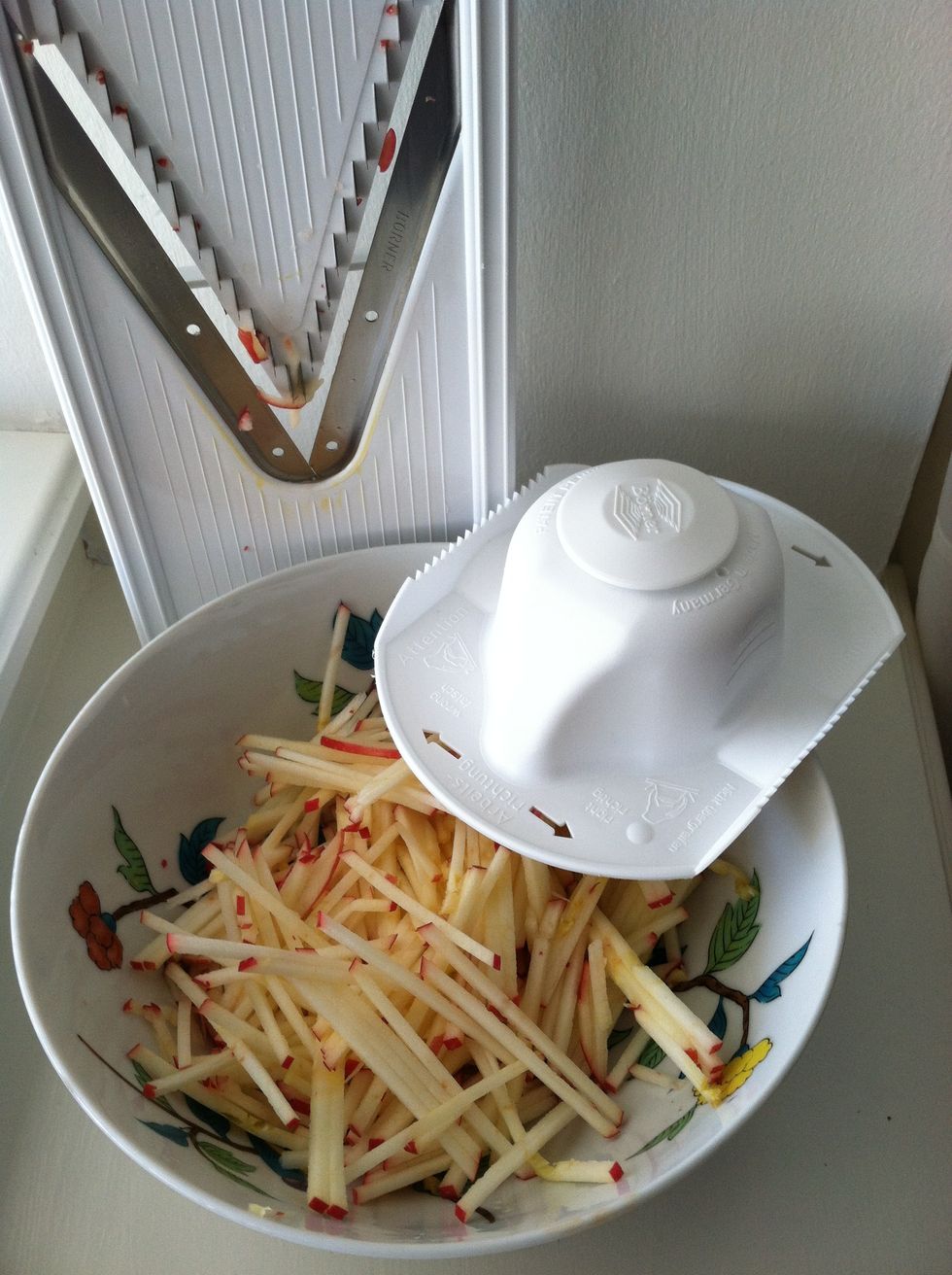 Wash your apple and chop it, grate it, slice it anyway that makes you happy. I love my mandolin slicer for this and julienne my apple into cute little matchsticks. Bite-size is best!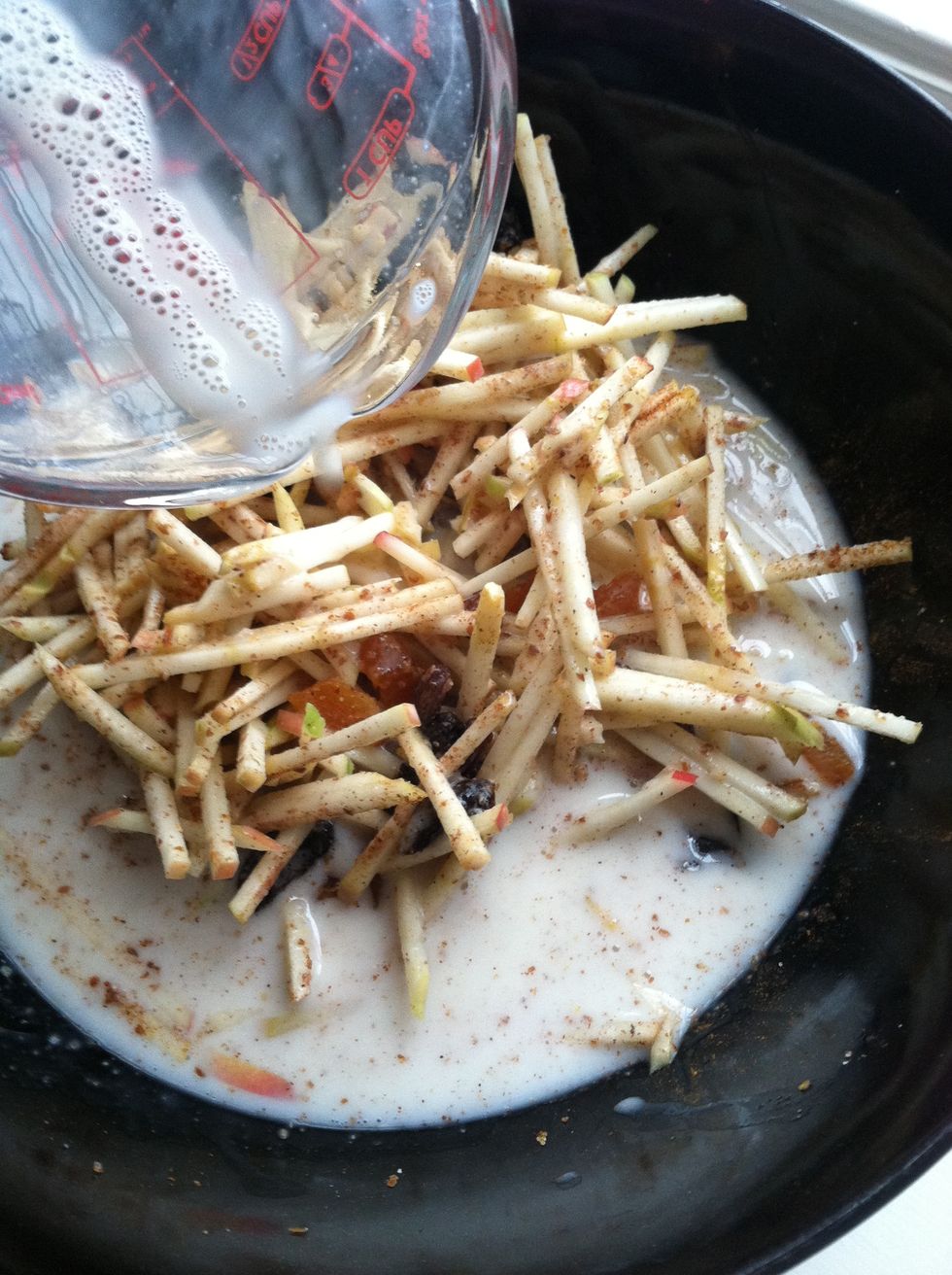 Add your favorite dried fruit, nuts and seeds. Top off with the milk. I used dried plums and apricots, pecans and raw sunflower seeds and unsweetened almond milk.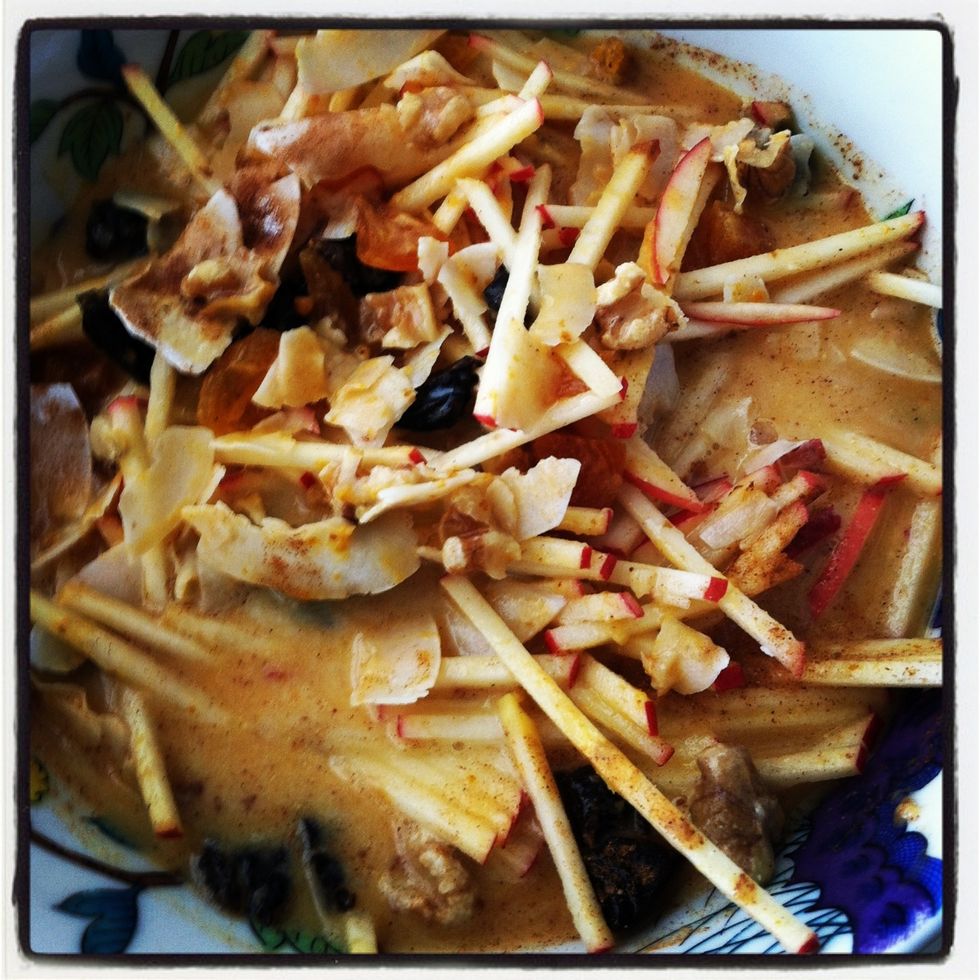 NOTES: My fave apple is a Pink Lady or Honeycrisp. A Fuji or Gala would also be delish. Other substitution ideas are walnuts, chia, flax, dried cranberries or blueberries.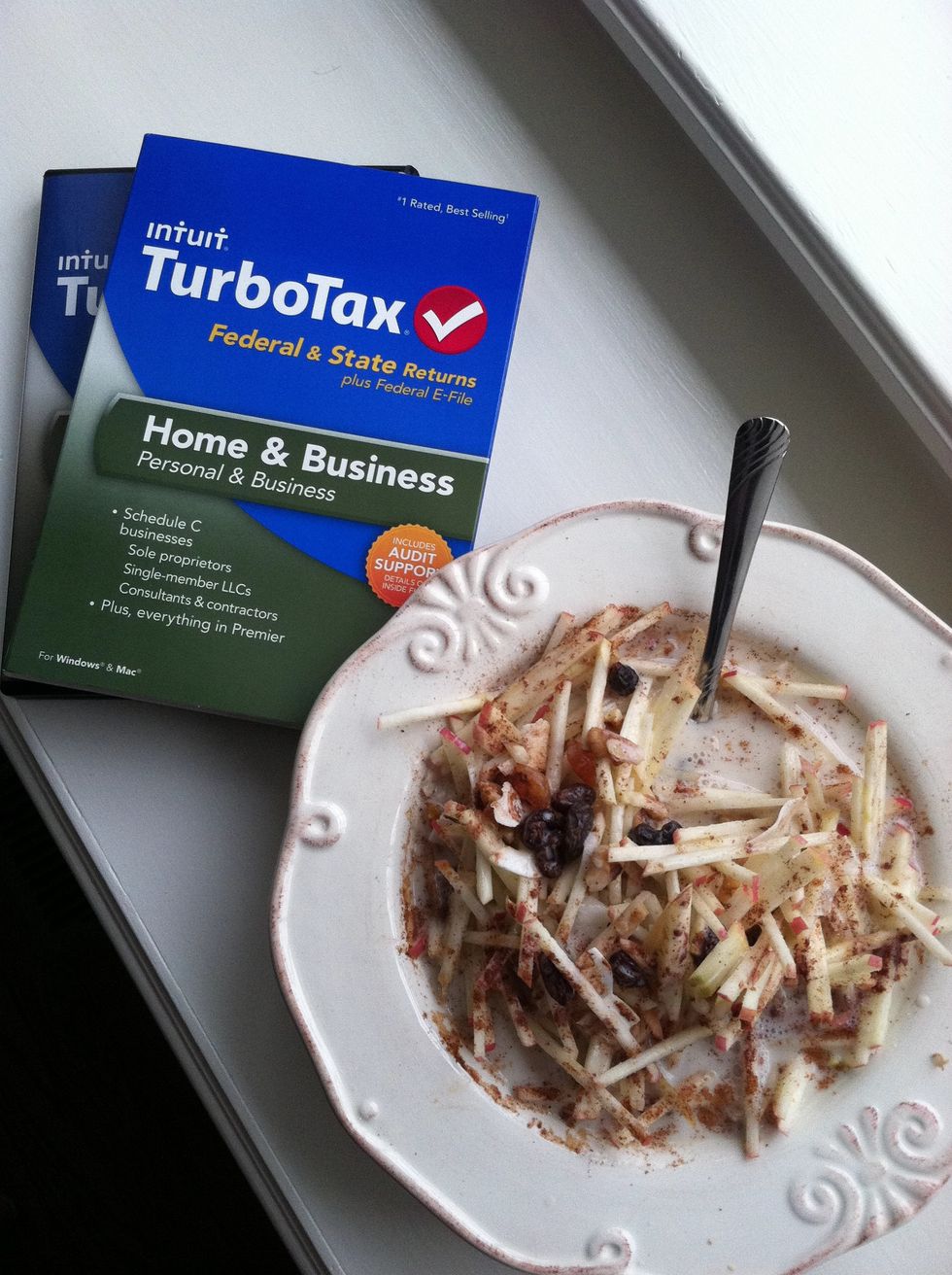 Thank you, Helyn's Healthy Kitchen web site, for this idea! Who'd have thunk it? Cereal without the cereal. It's my latest new favorite for breakfast or snack! Yummers!
1.0 Apple
1.0c milk
2.0Tbsp dried fruit
2.0Tbsp nuts & seeds
1.0Tbsp unsweetened coconut flakes
1.0pch cinnamon
sweeten to taste