Need an energy boost? key ingredients : Dandy Blend coffee alternative, a detoxifier! Cacao powder, rich in Magnesium and Antioxidants, almond milk rich in calcium, and hemp seeds (omega 3's)
46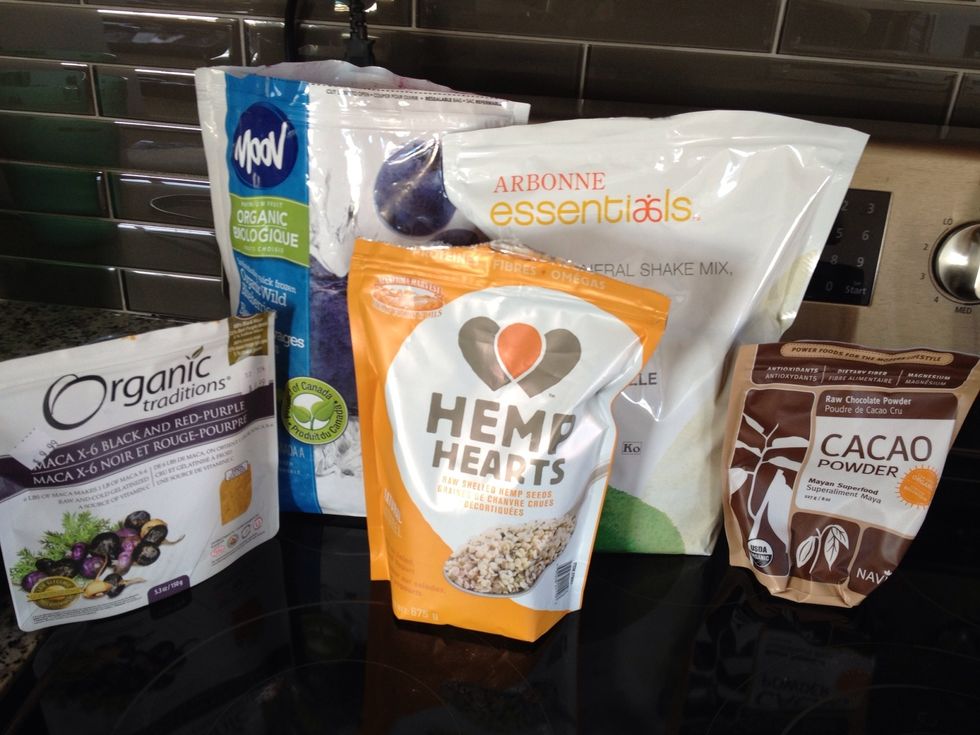 Place all ingredients into a blender.
Place almond milk and water first and then add vanilla protein powder, blueberries, Maca, banana, hemp seeds, dandy blend, and cacao powder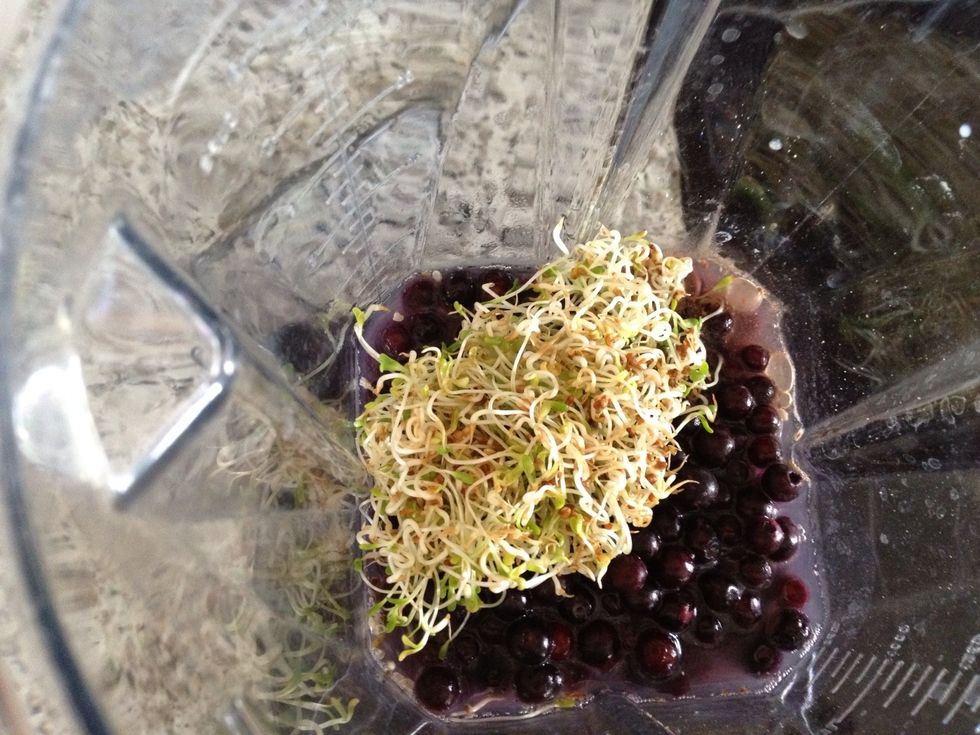 Add your choice of greens ( 1/2 cup of fresh alfalfa sprouts, sunflower sprouts or baby spinach). Start with a small amount and work yourself up to adding more greens.
Enjoy! You are starting your day out with Antioxidants, Magnesium, Protein, Fibre, Calcium, and Vitamin C!
1 cup almond milk
2 scoops Arbonne vanilla Brown rice protein powder
1 tsp coffee alternative (dandy blend)
1tsp raw cacao powder
1cup frozen blueberries
1tbs hemp seeds
1frozen banana
1 cup water
1 tsp Maca powder