Make an Annoying Orange Picture With Photo Wizard
109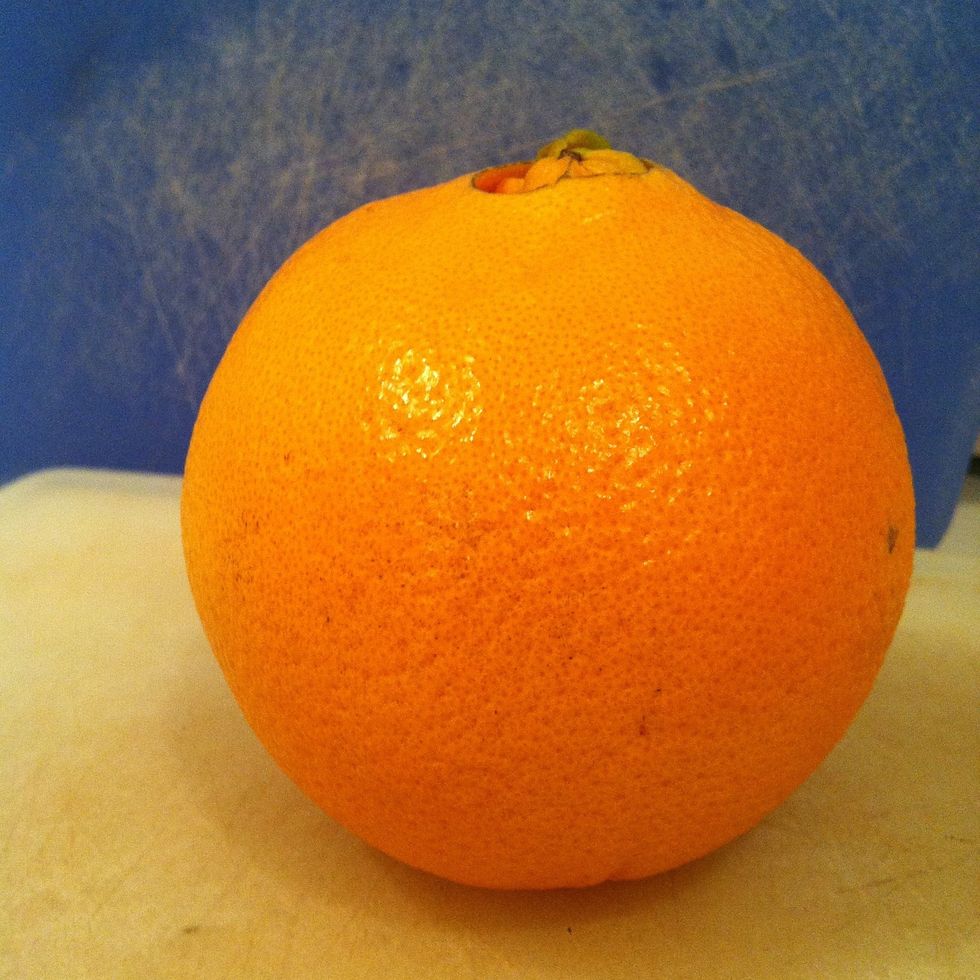 Take a photo of an orange.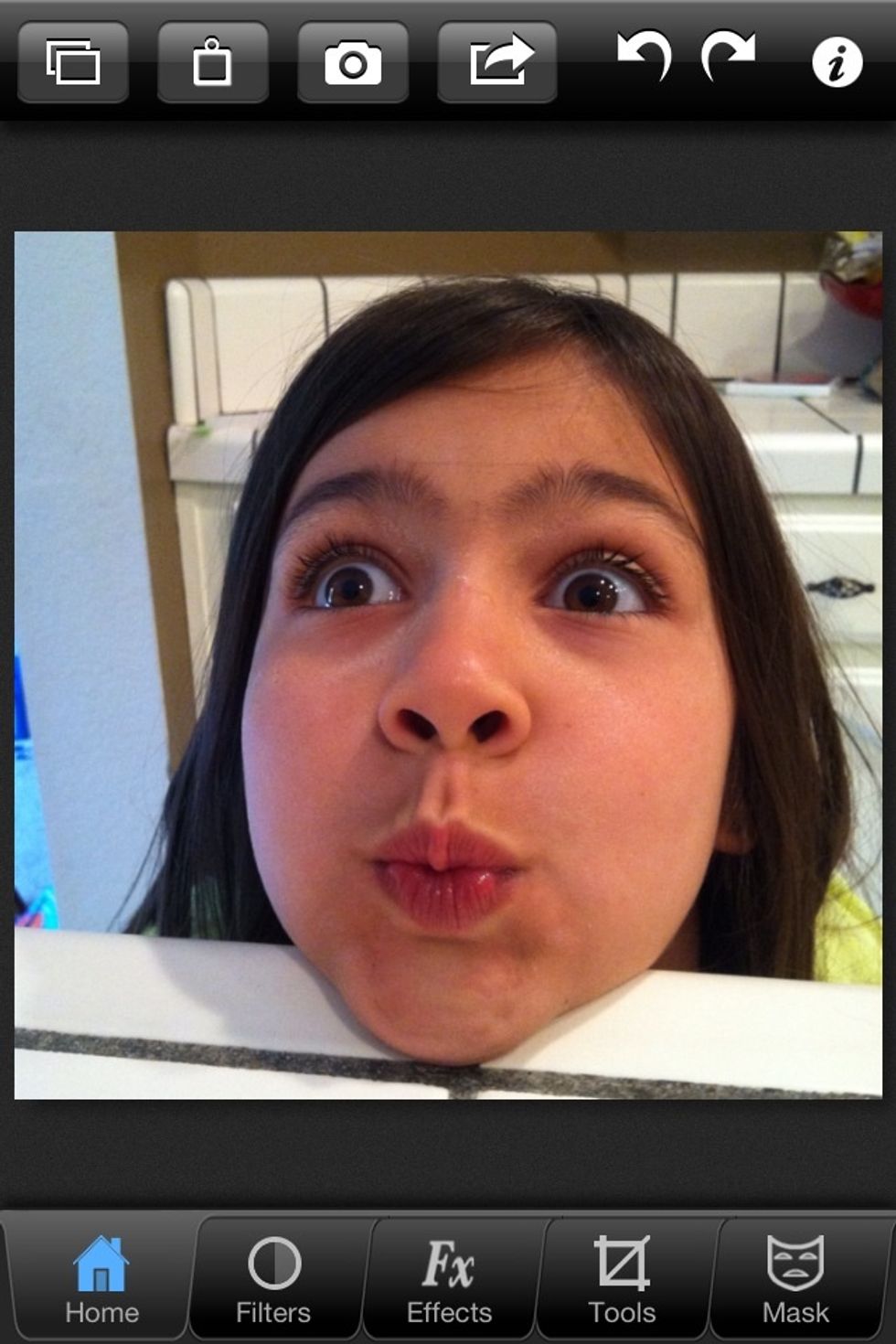 Take a photo with an annoying face.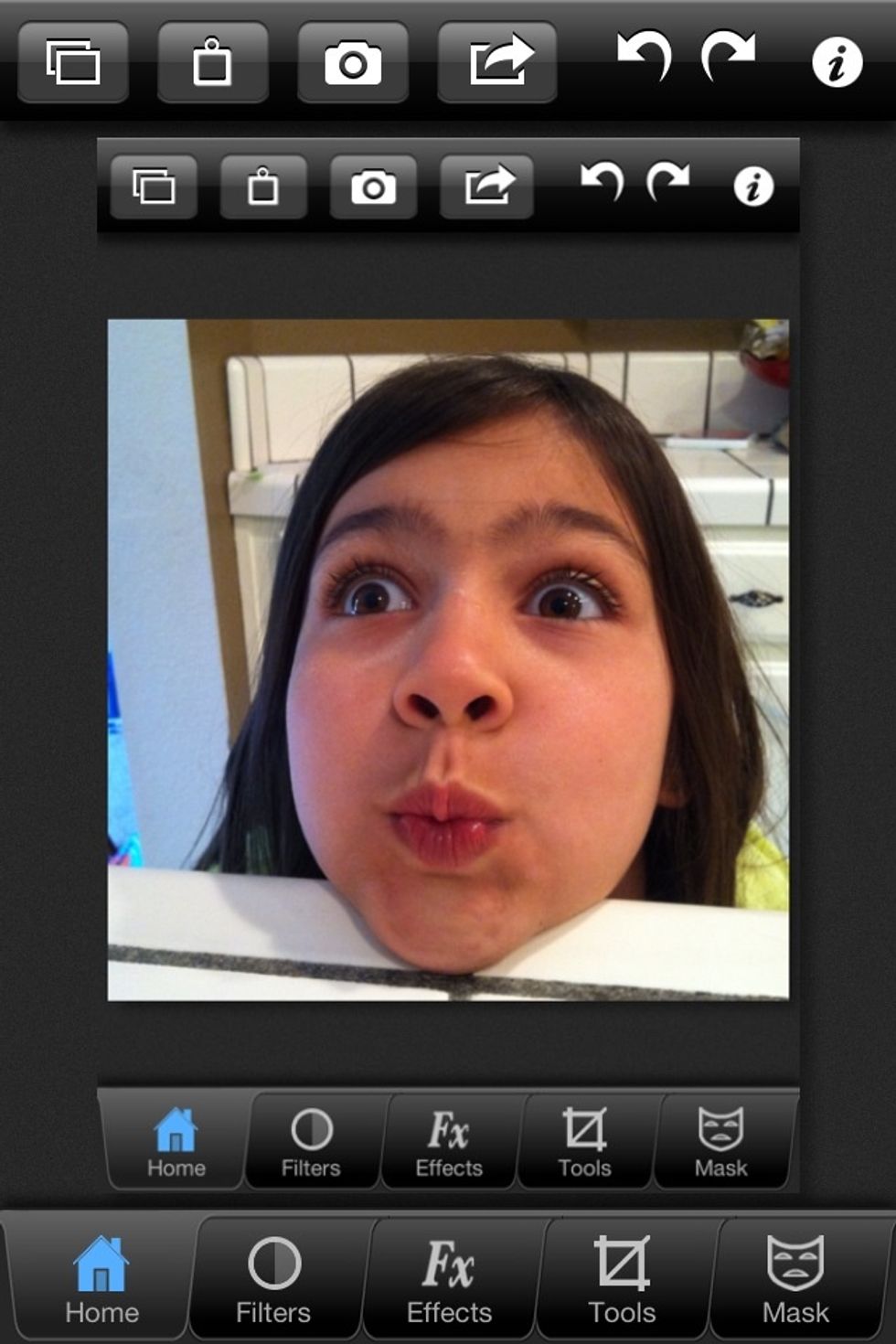 Using the Photo Wizard app, open your face photo. To open it, click on the two stacked rectangle icon in the top left corner of your screen. Then click on mask icon on bottom right.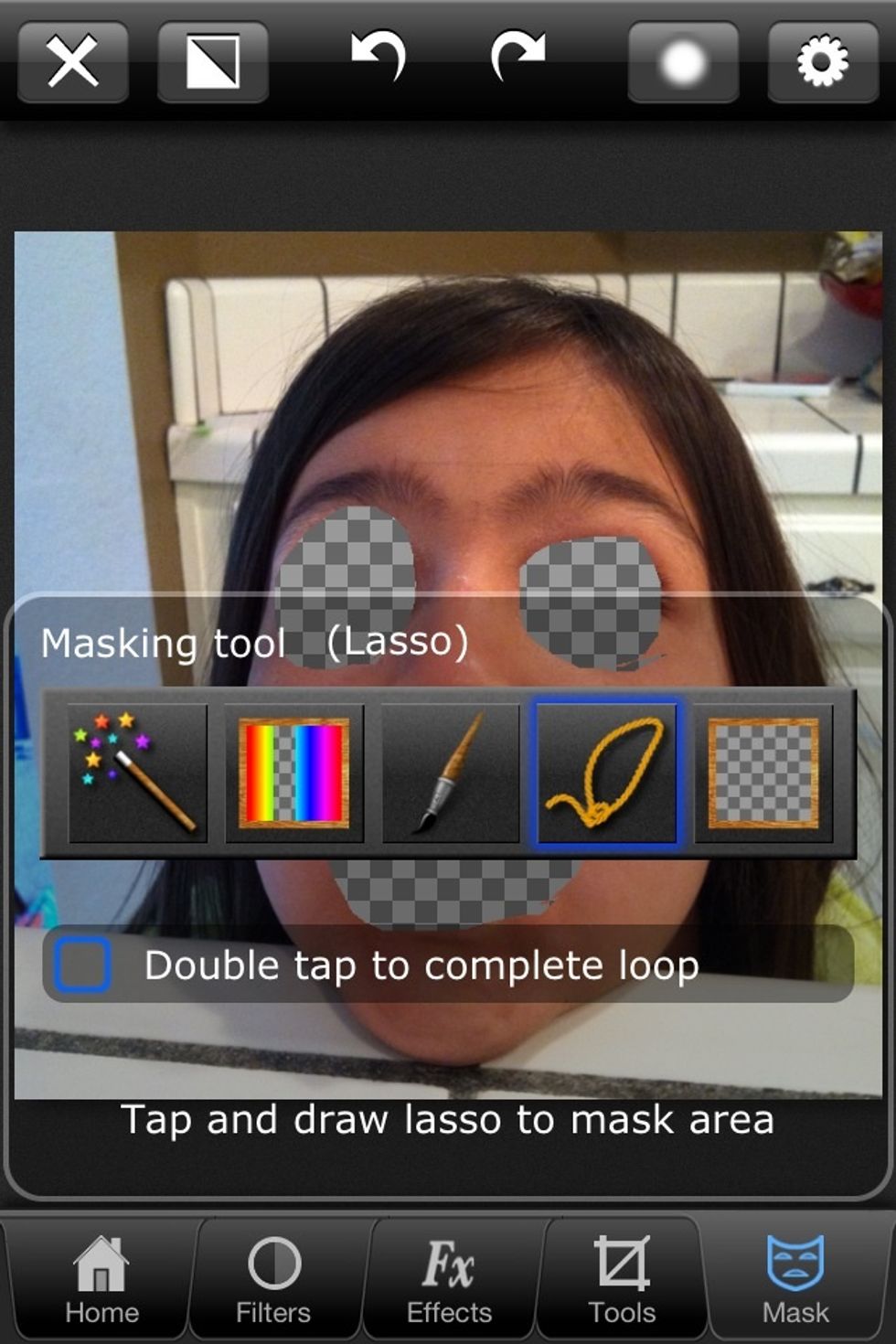 Choose a selection tool. I'm using the lasso to cut out her eyes and mouth. Checkerboard means transparent. But wait! I want to cutout the opposite, or the inverse. No problem!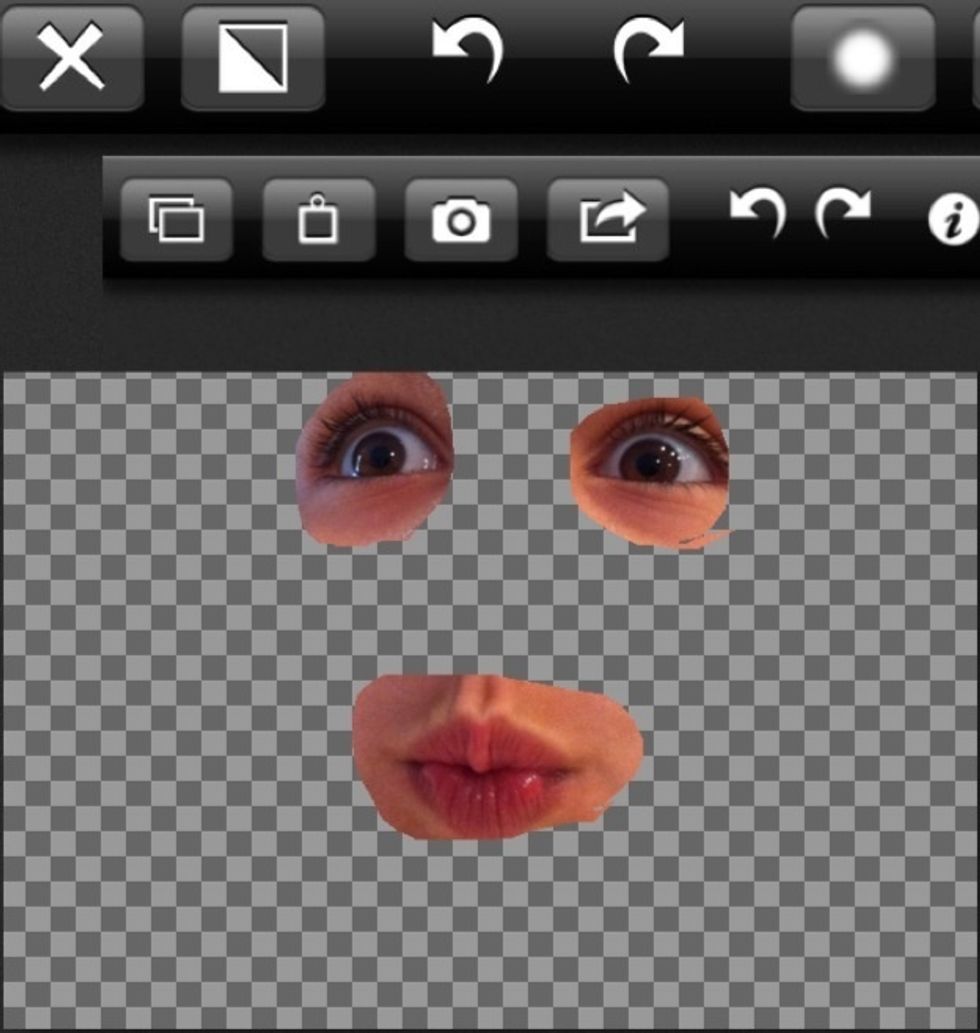 Click on the icon on the top left that looks like a black and white square that is divided diagonally.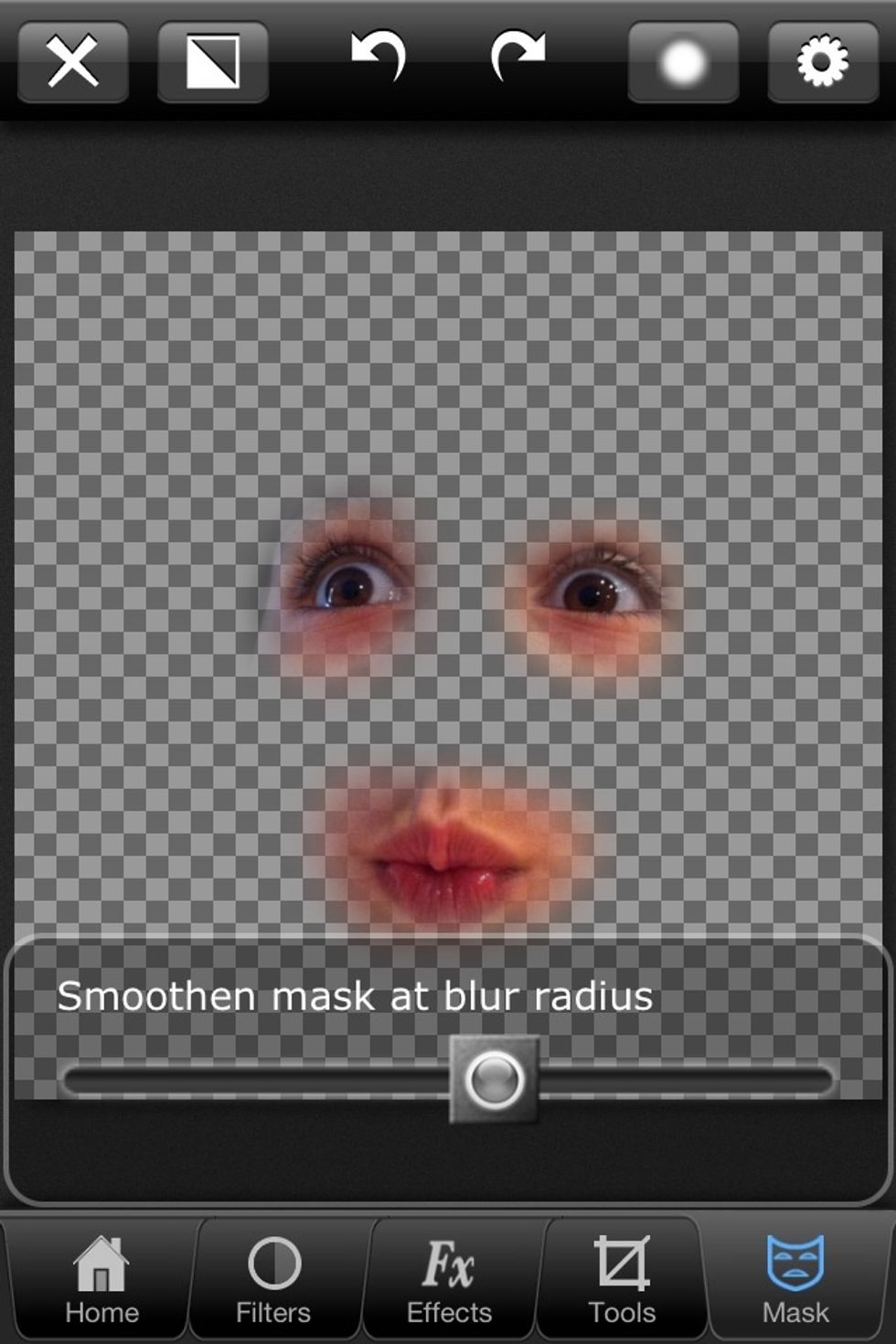 Blur the image inside of the masking tool. Click on the blurry circle, and push the slider until you get it right.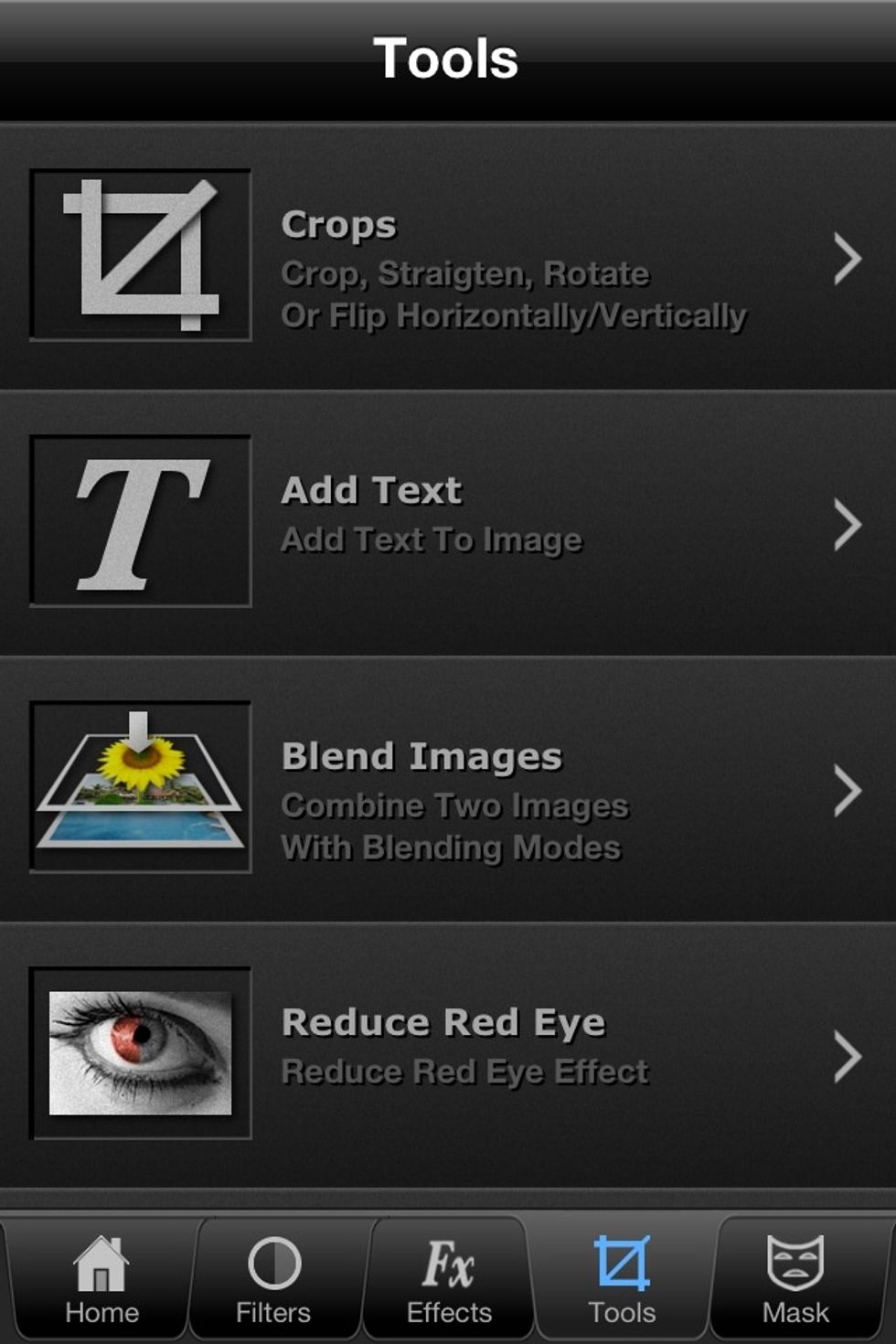 Now go into the tools button. Select the blend images button. You will blend your two images with this.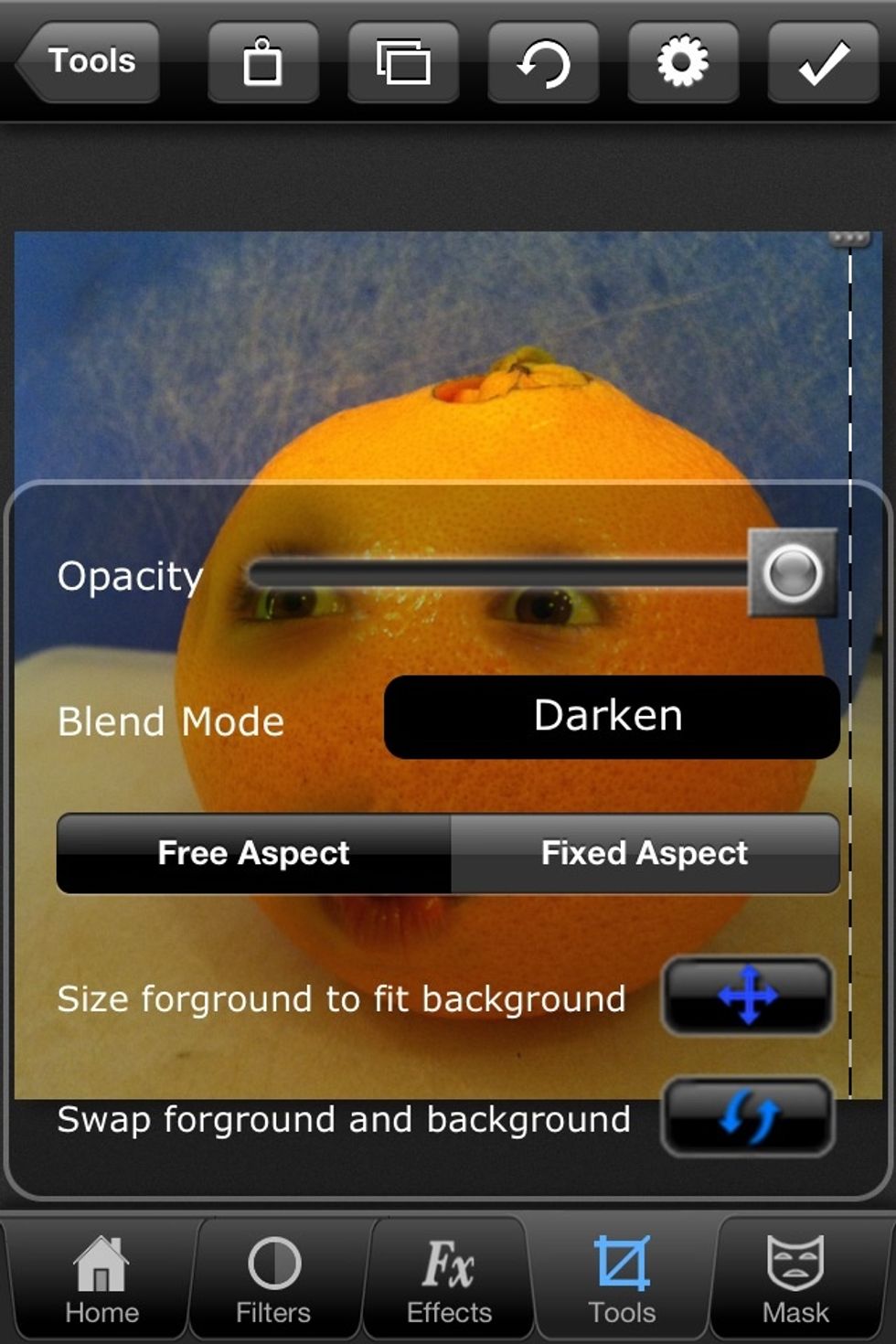 Select your orange photo and swap the foreground and background as needed. Size your face elements to what you like. Keep opacity up, but choose a blend mode that you like. I'm using "darken."

Share/export your annoying orange by clicking on the rectangle icon with the arrow pointing out.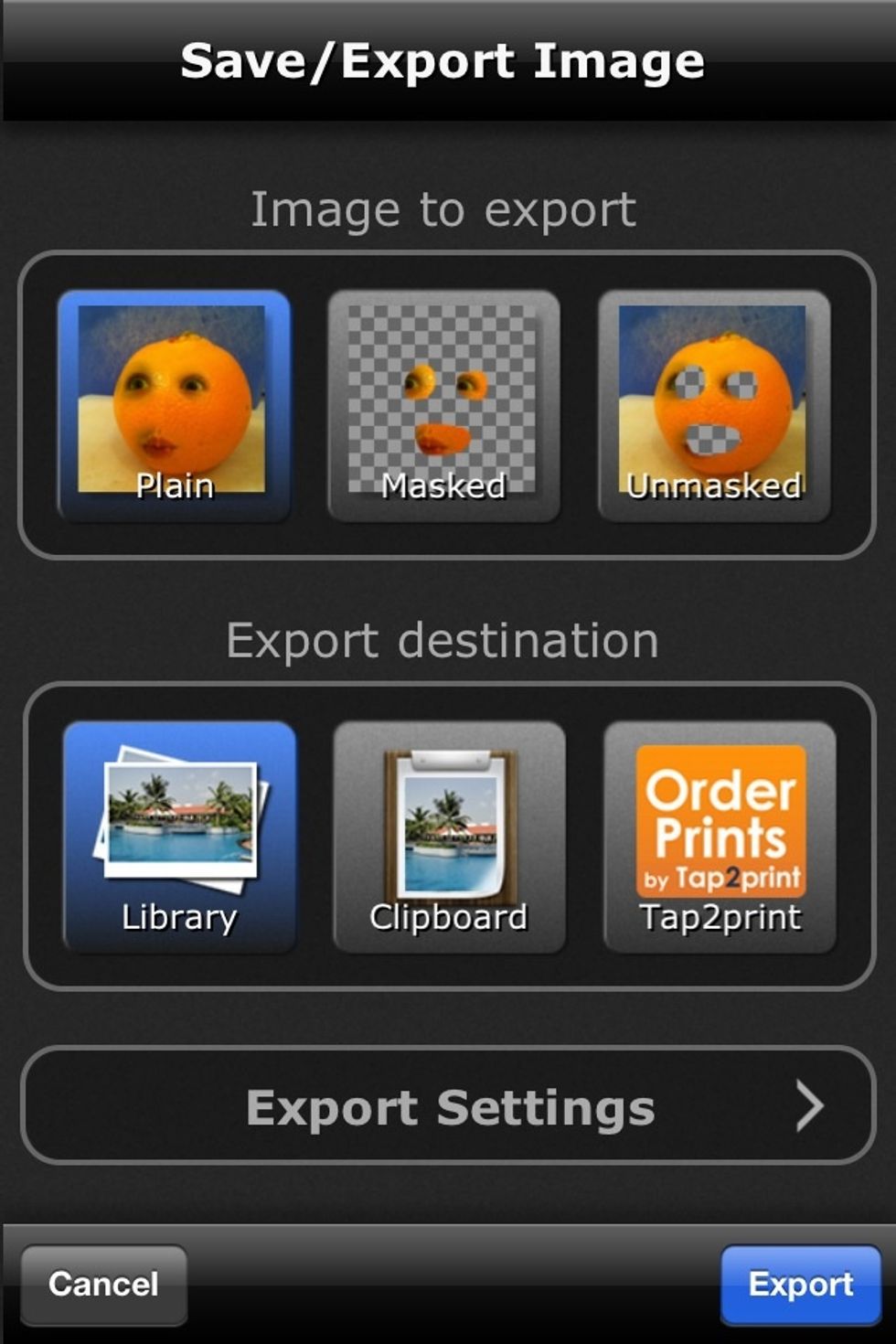 Choose your export settings. Then choose the photo of the blended face and orange and you're done. You can also experiment with other fruit or items.
Your iPhone or iPod Touch
iOS app: Photo Wizard