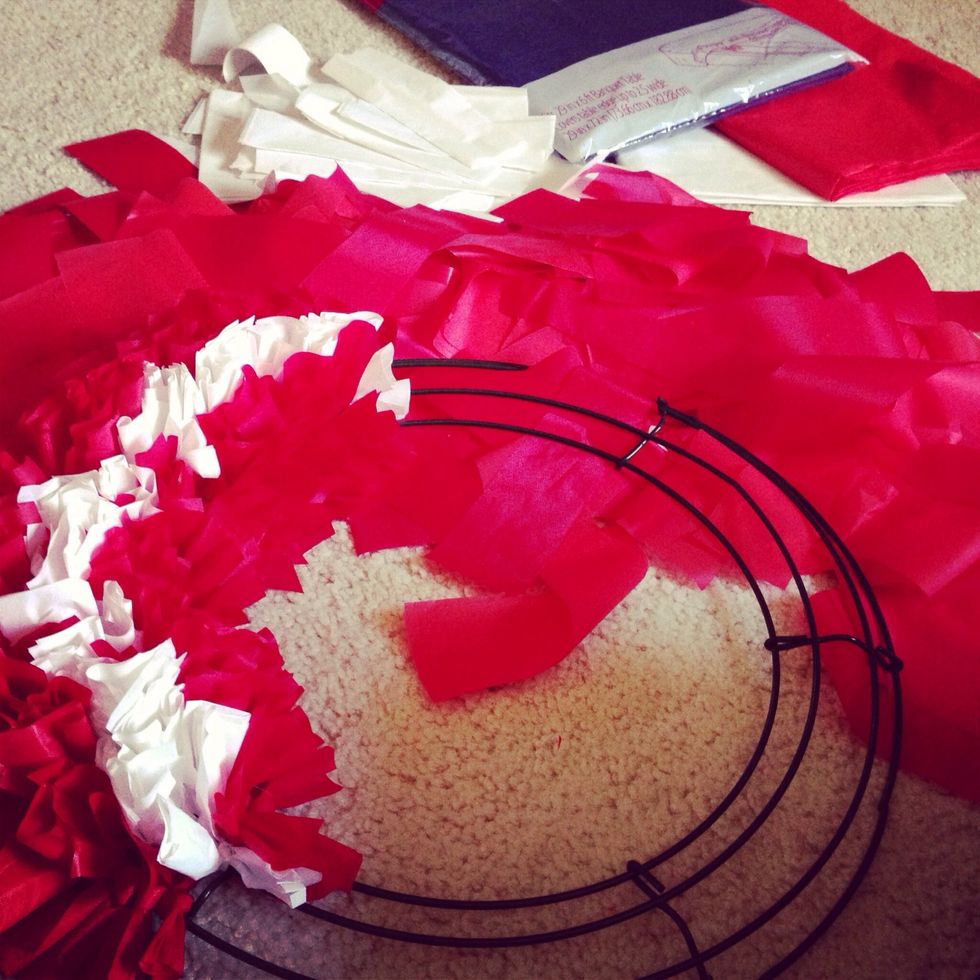 Cut 1-1 1/2 inch by 4 inch strips from the tablecloths.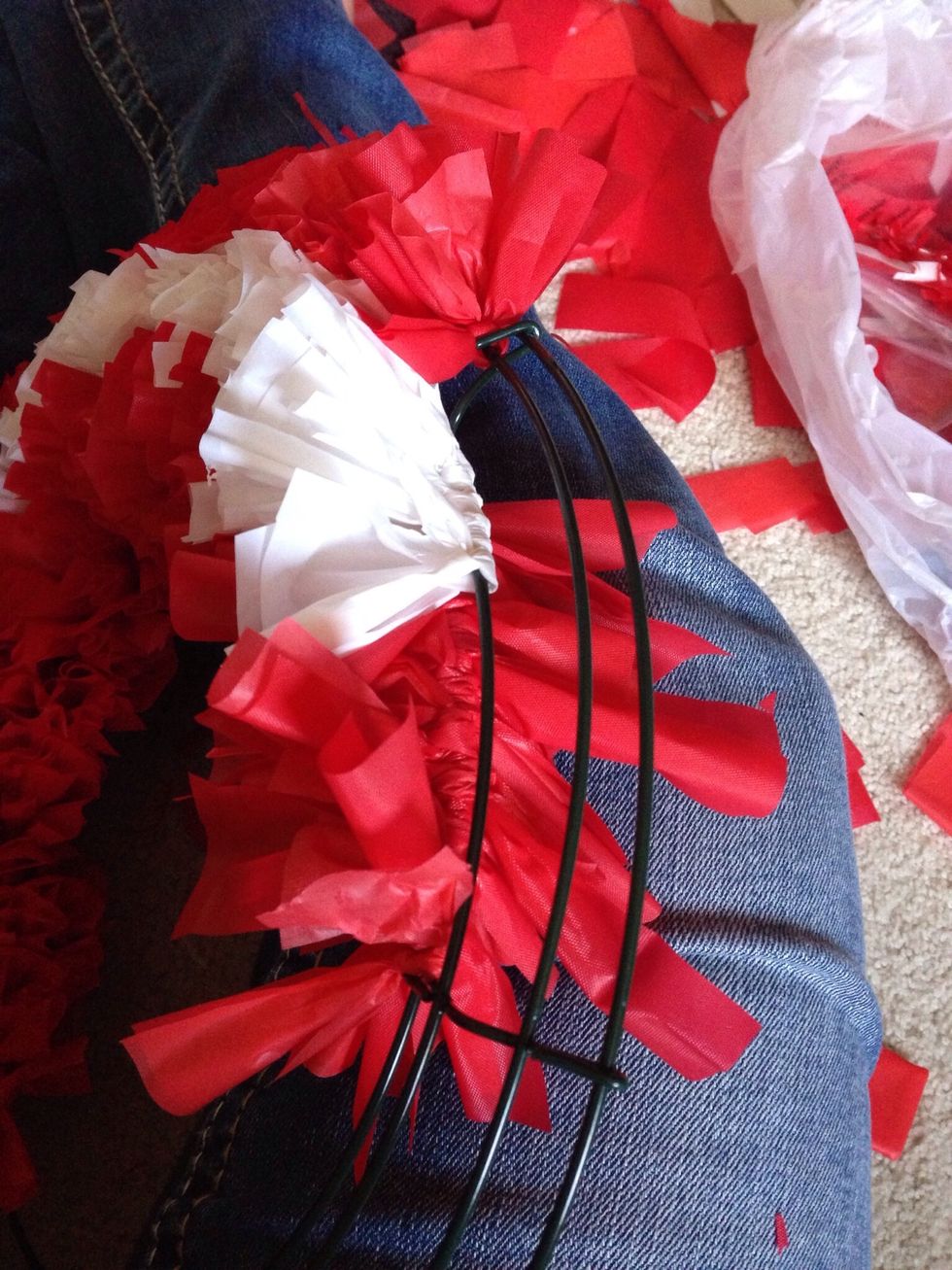 On the inside ring tie the red tablecloth. I used two strips per knot to make it full. White on the next ring and then red again. Don't use the very outside ring.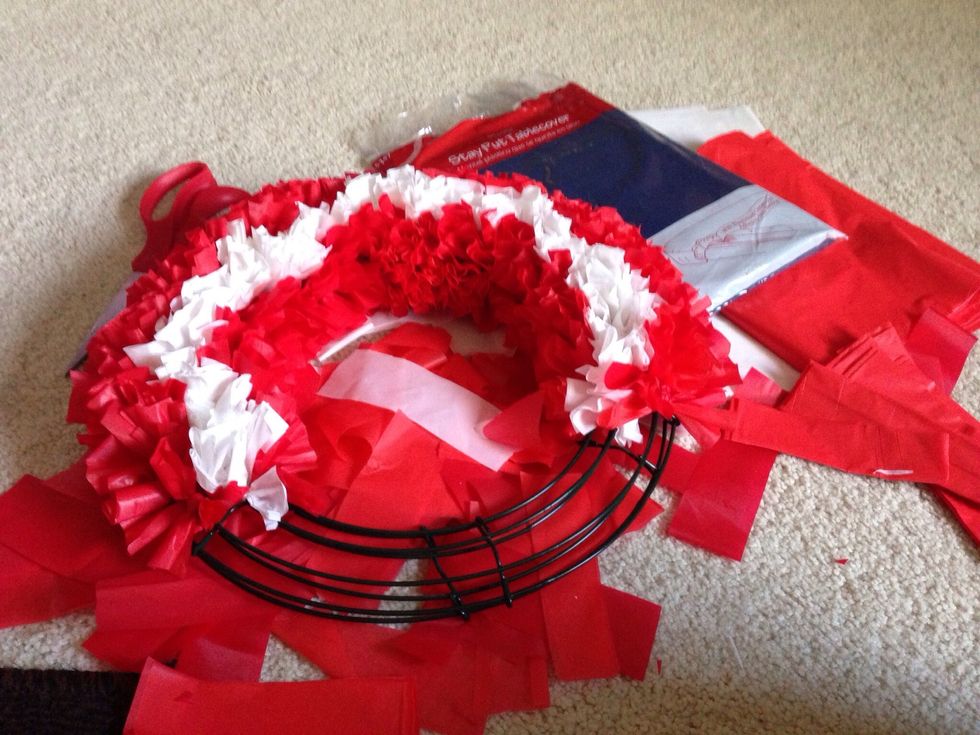 Leave two sections for the blue tablecloth. Tie blue tablecloth knots on the rings. Every ten or so, depending on how many stars you want, tie a couple white tablecloths.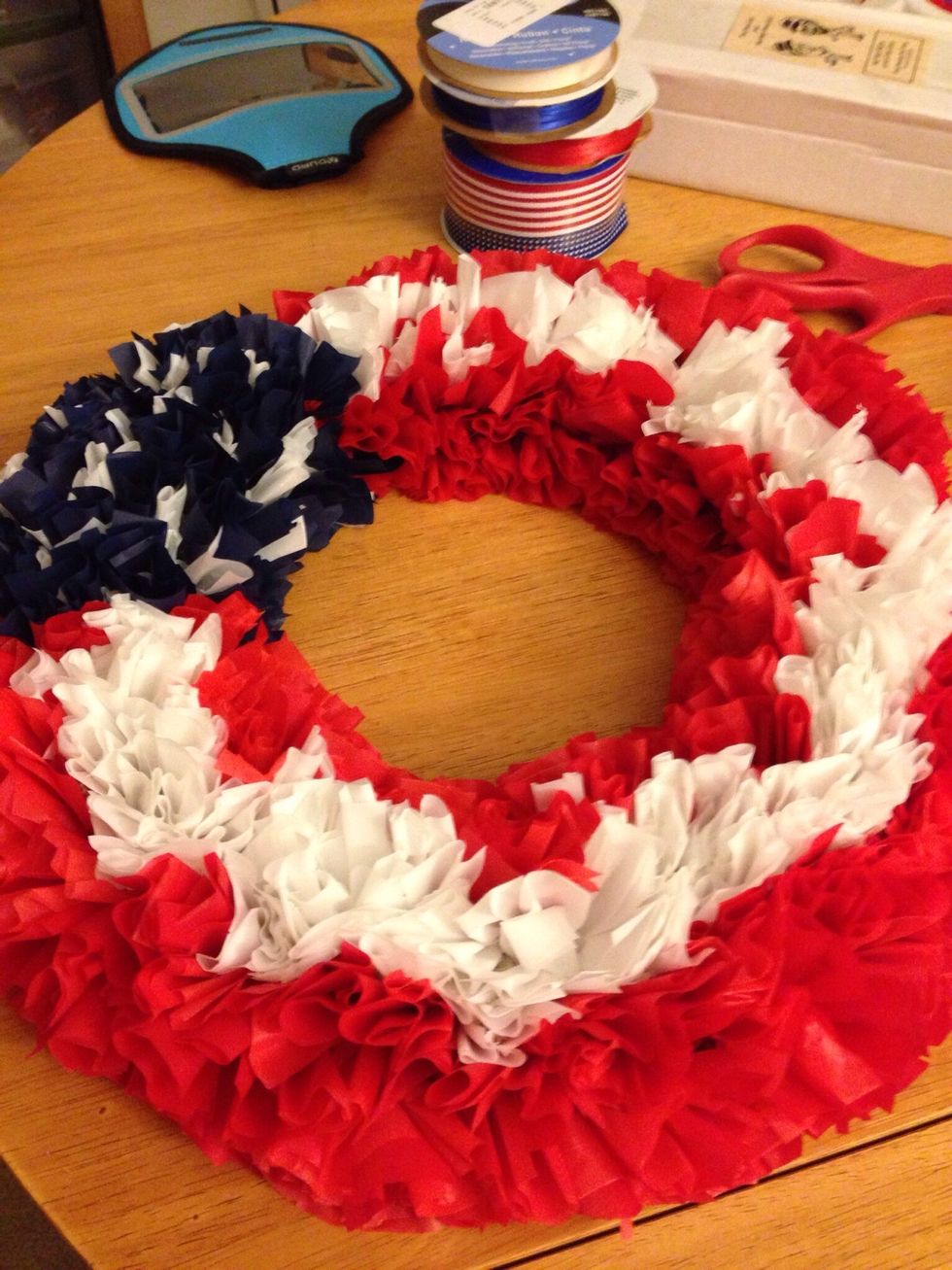 Once I was all done I fluffed it out and trimmed up the strips to make it even. I tied stars to the wire ring with ribbon and wrapped a wire garland around the whole thing.
Tada!!! I used flag ribbon as the hanger. I got everything, except the wire frame, at the dollar store. I used my 50% off at JoAnns for the frame and spent a total of $10. I used two red tablecloths.
Red Plastic Tablecloth
Blue Plastic Tablecoth
White Plastic Tablecloth
Wire Wreath Frame
Hanging Stars or other decorations
Patriotic Ribbon