How to make an amazing ham
A slow cooked, fall off the bone piece of heaven. (Adapted from a recipe found on foodnetwork.com)
228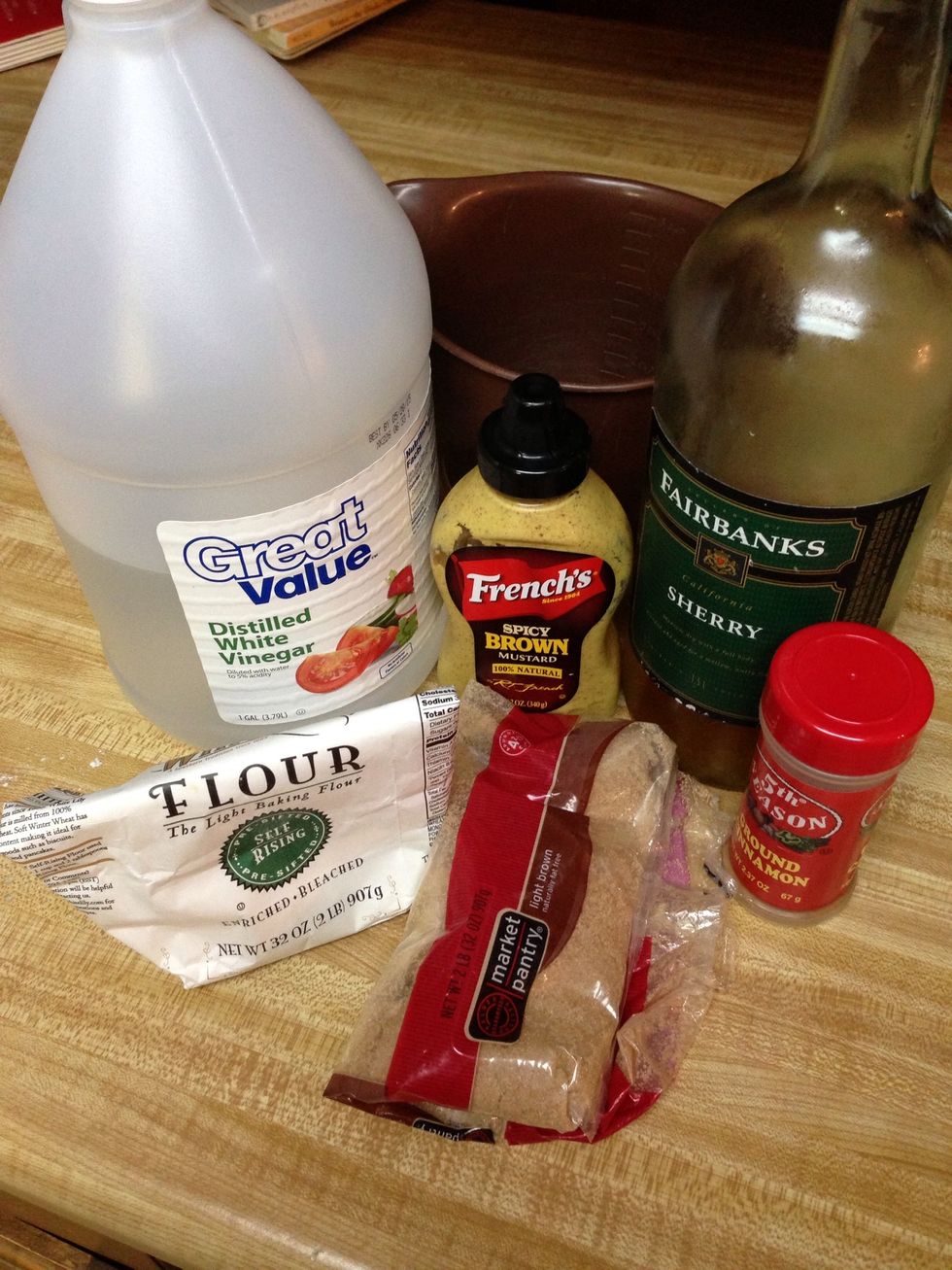 Gather your supplies. Whisk the vinegar, water, flour, sugar, cinnamon, mustard, and sherry.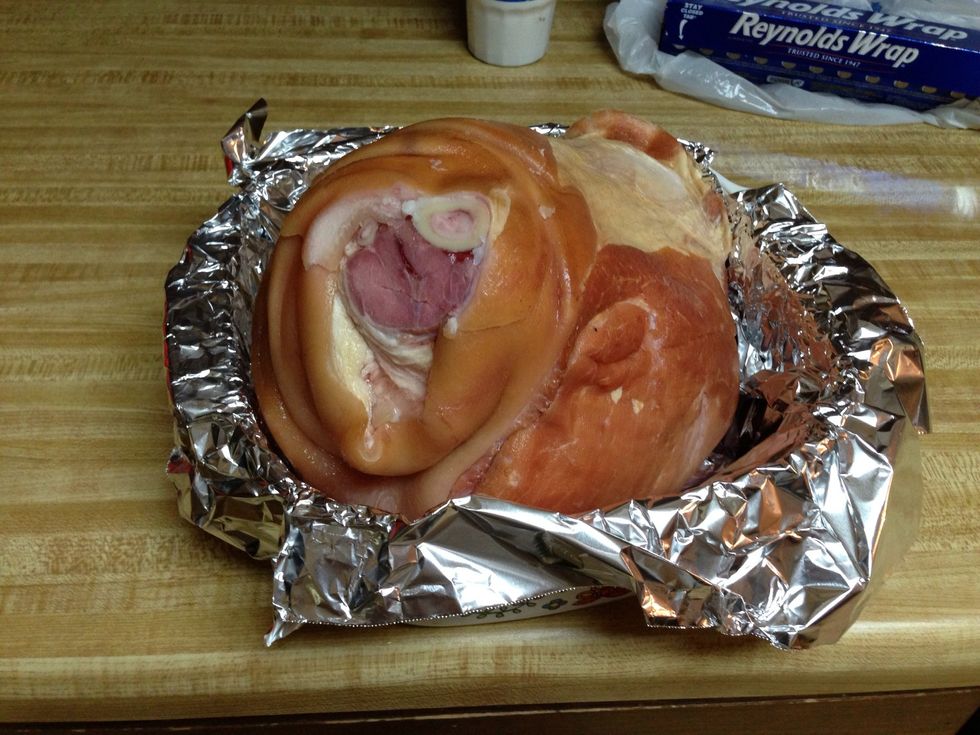 Line a baking dish with foil. I used a 9x9 but it really depends on the size of your ham. Put the ham, fat side up, in the pan.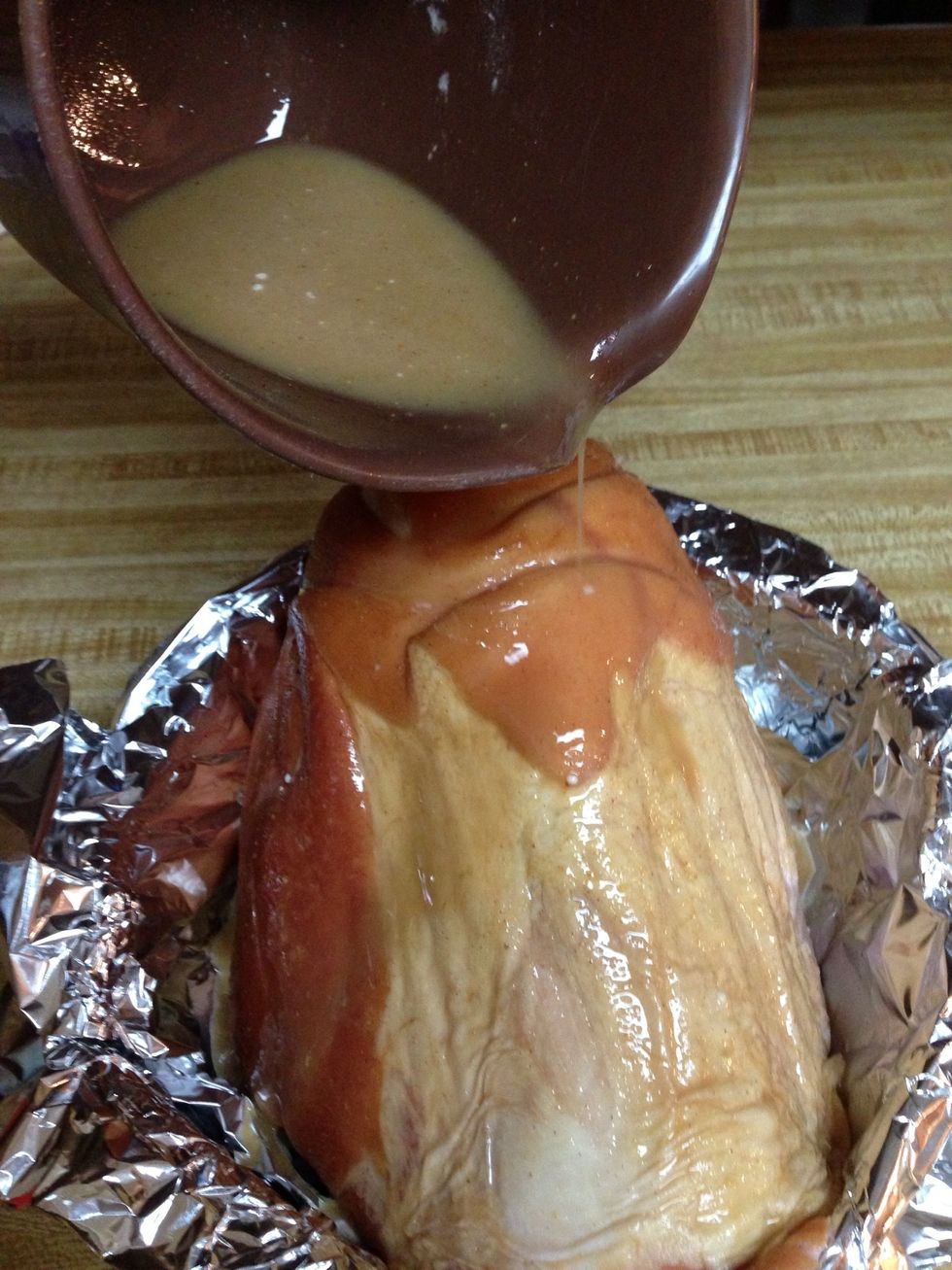 Pour the liquid mixture over the ham. It will pool in the bottom. That's ok.
Cover the top with foil so that it is sealed around the edges. It will dry out if not sealed. You can start with a cold oven. Cook on 250 for about 9 to 10 hours. A little longer wont hurt it
What you get is an amazingly moist, fall off the bone, ham. (Sorry that it looks like scavengers have devoured most of it. I forgot to take a pic before lunch :) ) I will never fix ham any other way.
1.0c Loosely Packed Brown Sugar
2.0Tbsp Flour
1.0tsp Spicy Brown Mustard
1/4tsp Ground Cinnamon
3.0Tbsp White Vinegar
3.0Tbsp Water
3.0Tbsp Dry Sherry