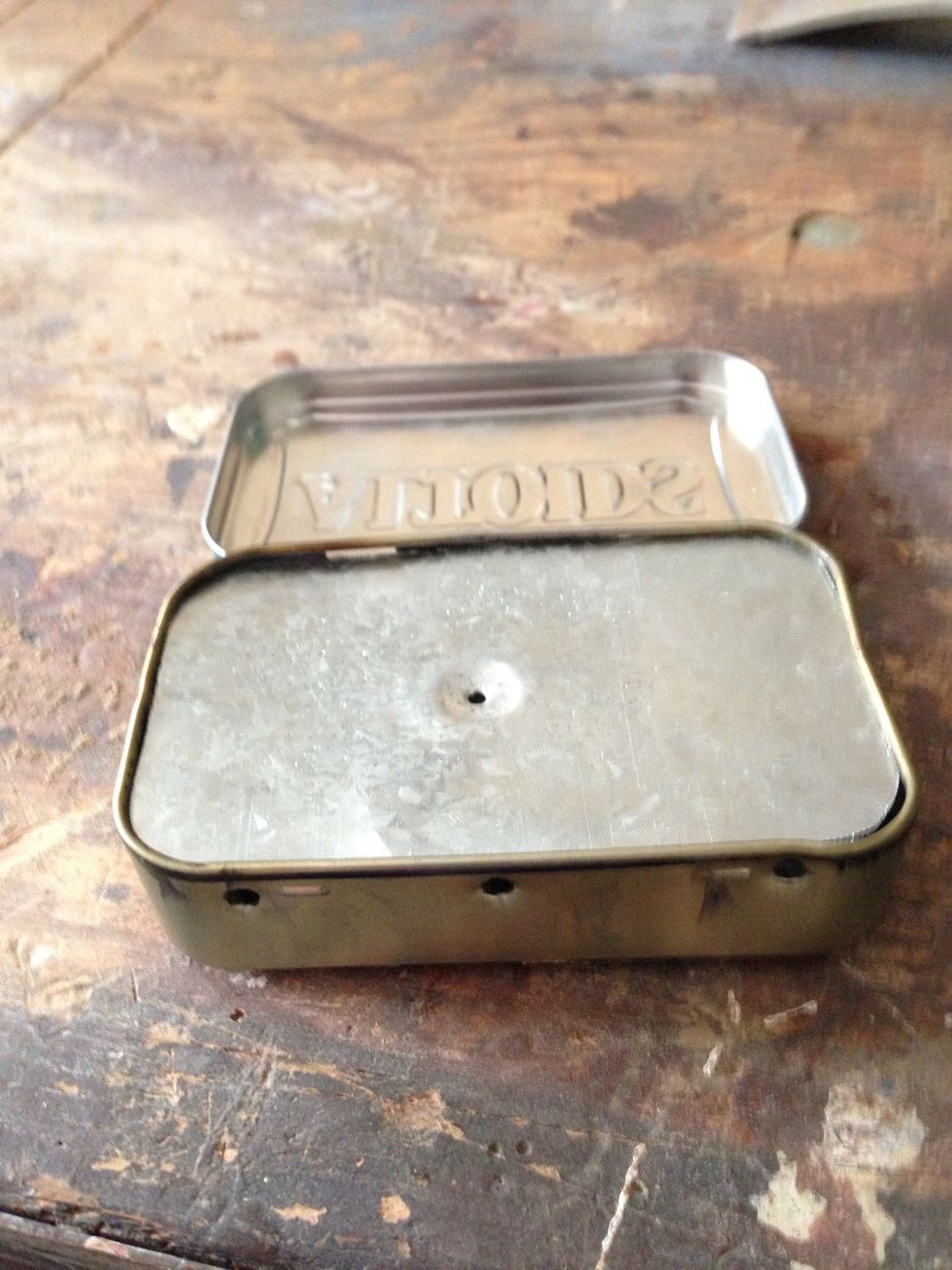 This is an alcohol camp stove made out of an Altoids tin.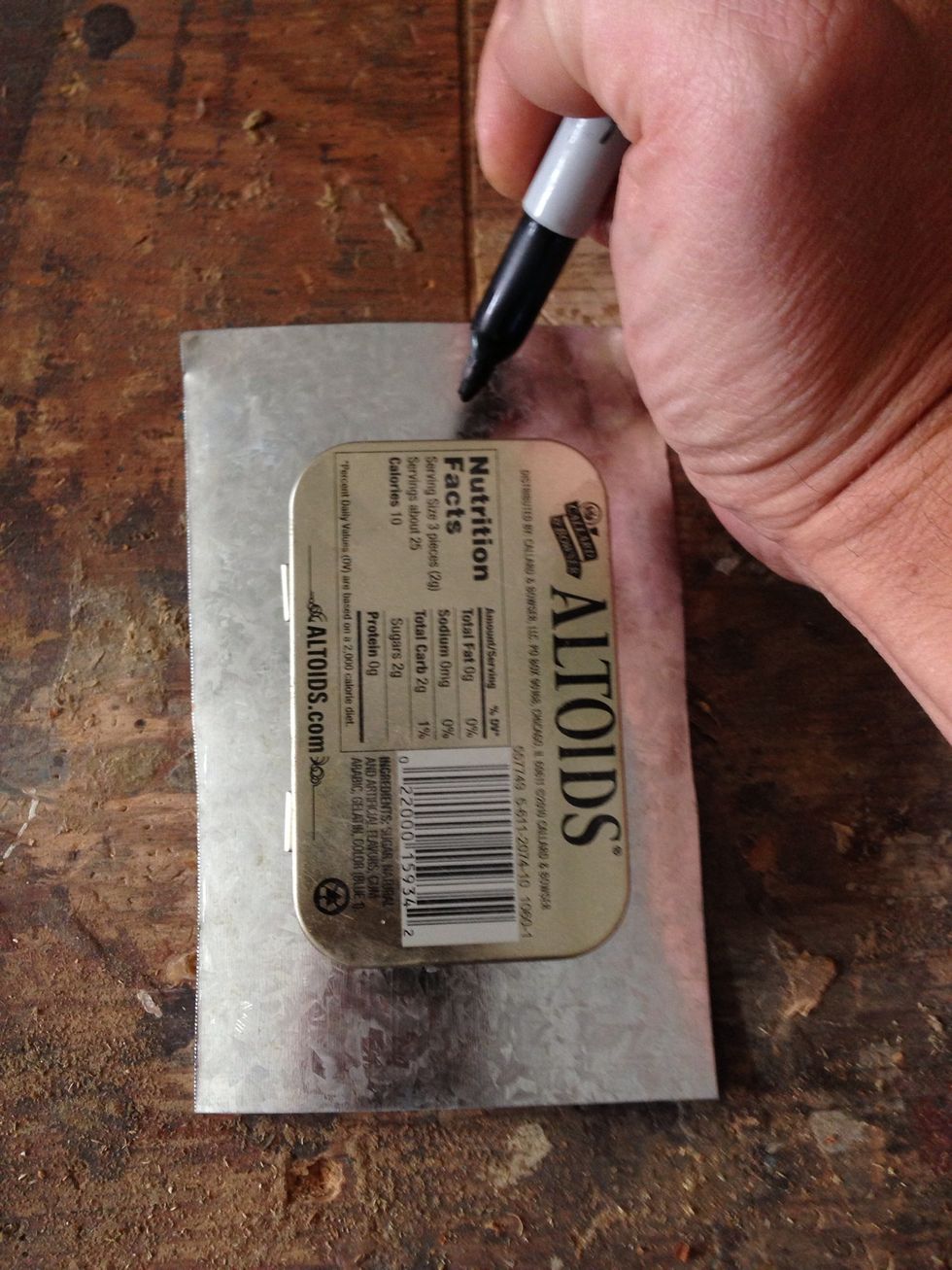 Trace the tin with a marker
Cut on the inside of your mark. This will insure that the tin will fit inside tight.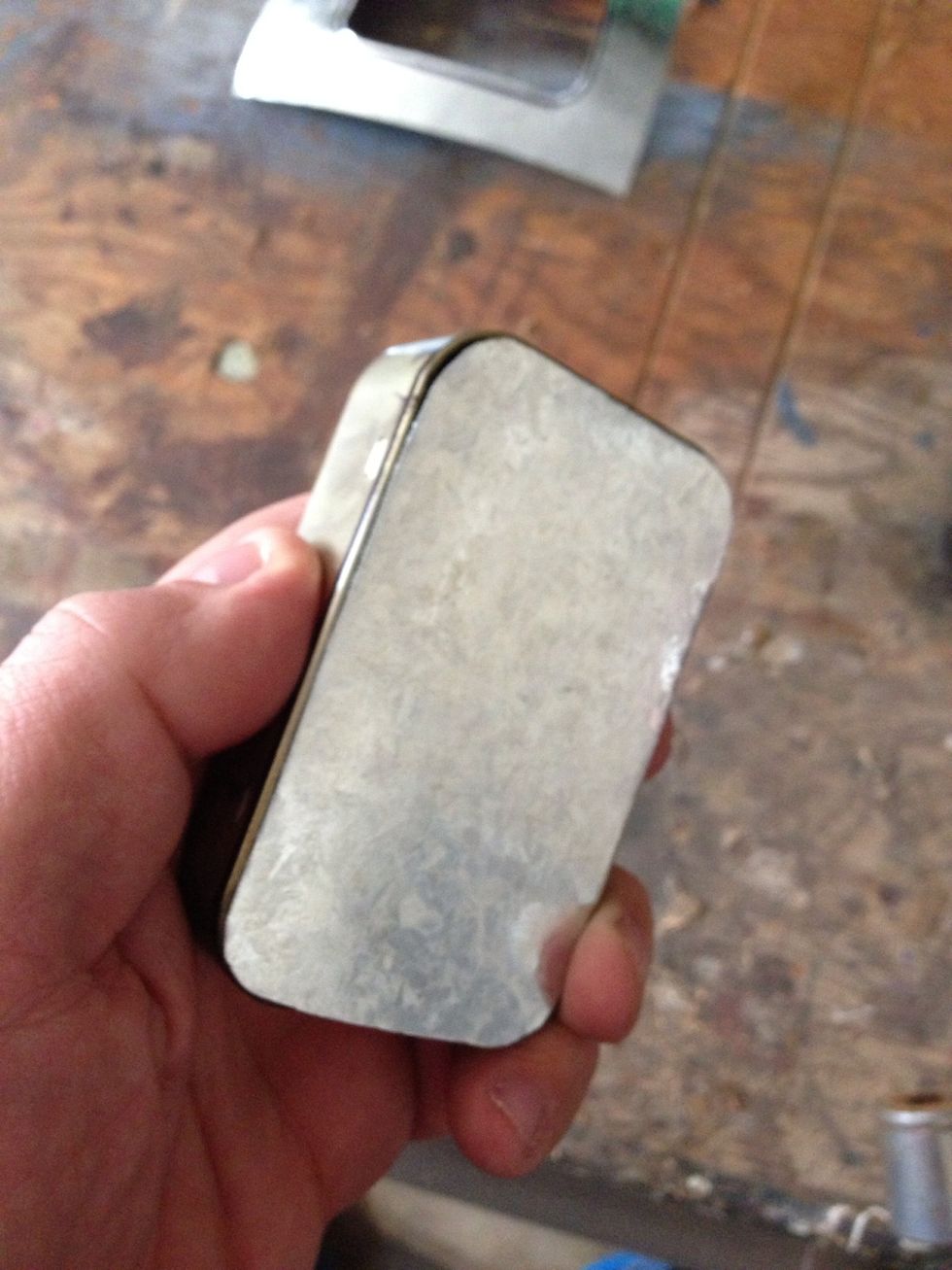 Make sure the tin fits inside the can nice and tight.
With the tin outside the box, hold a round object in the center and hit the object with a hammer to make a small round dent.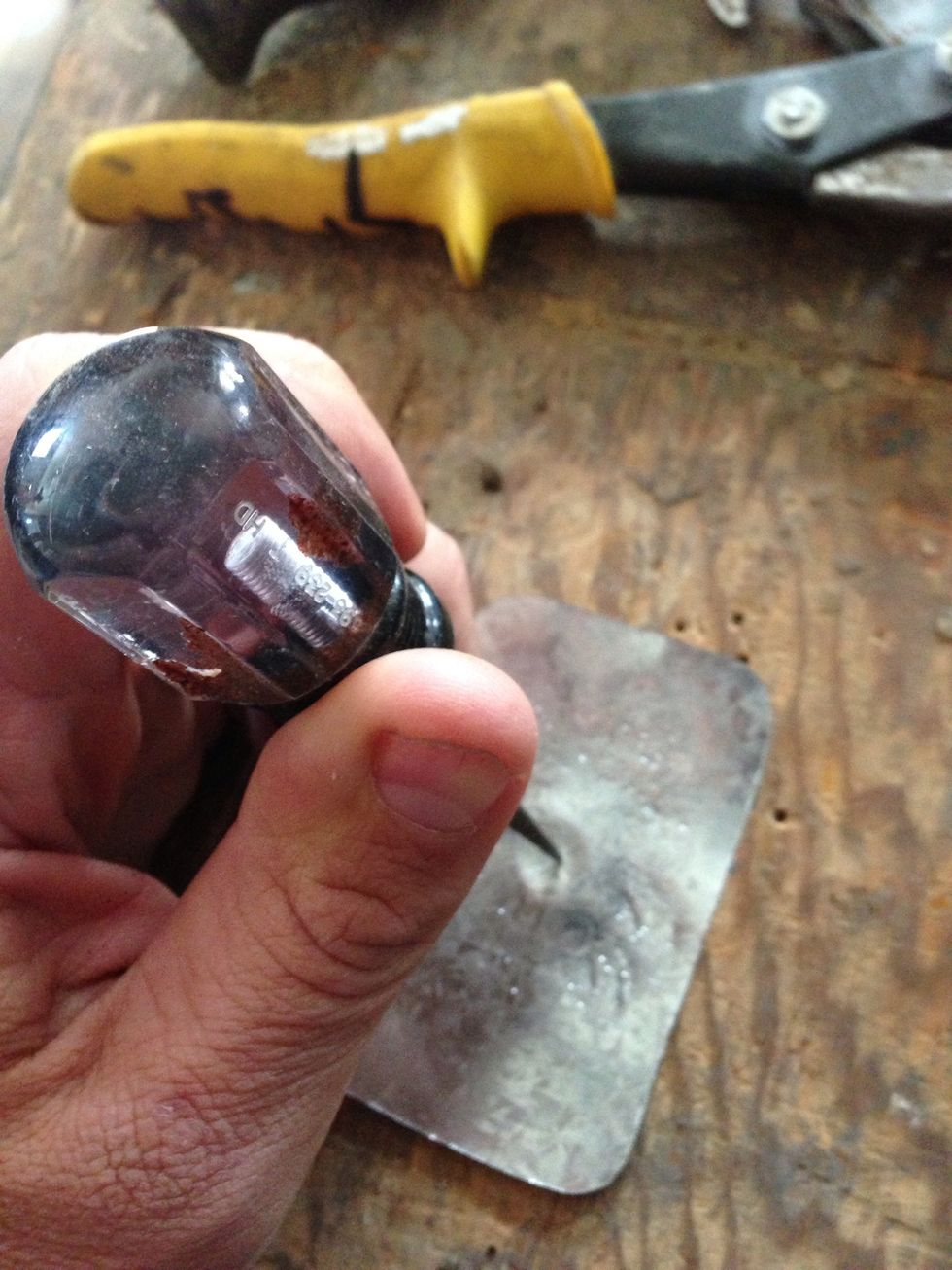 Punch a hole in the dent.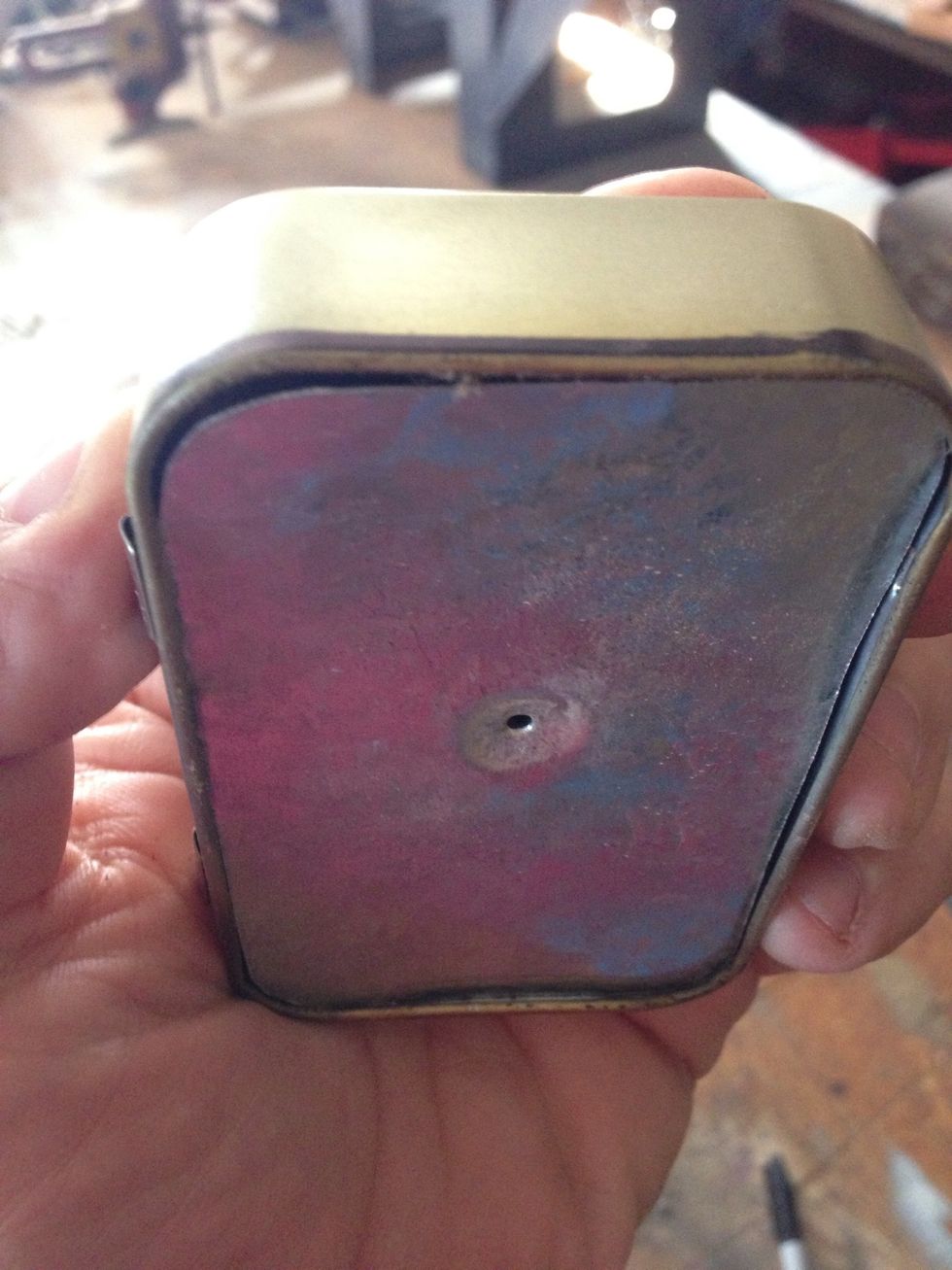 Fit the tin back inside. Don't worry if it is a little loose. Try to keep it at the top of the can.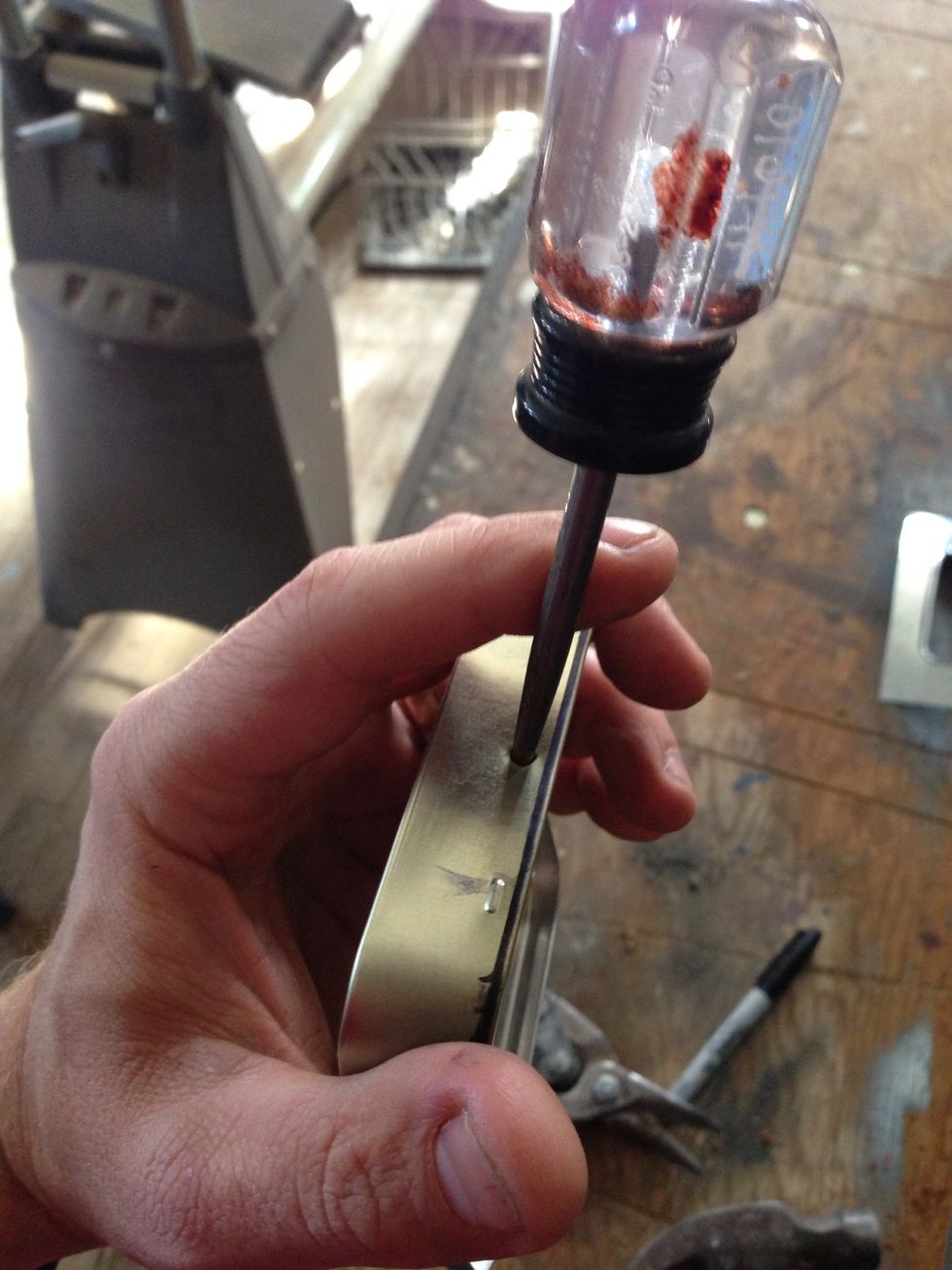 With the lid re attached punch a hole in the front center of the can.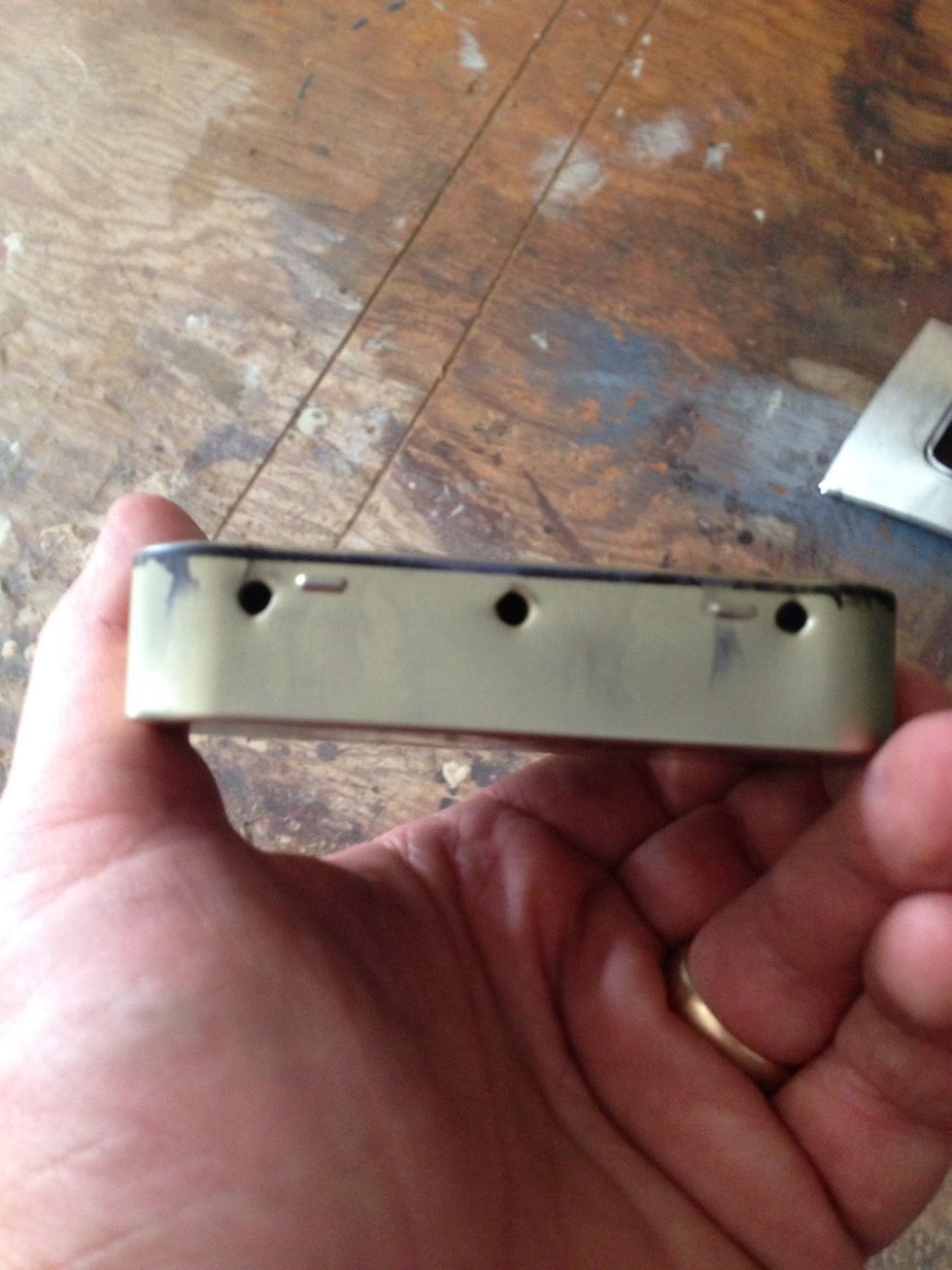 Punch two more holes in the front of the can. Keep the tin inside above the holes.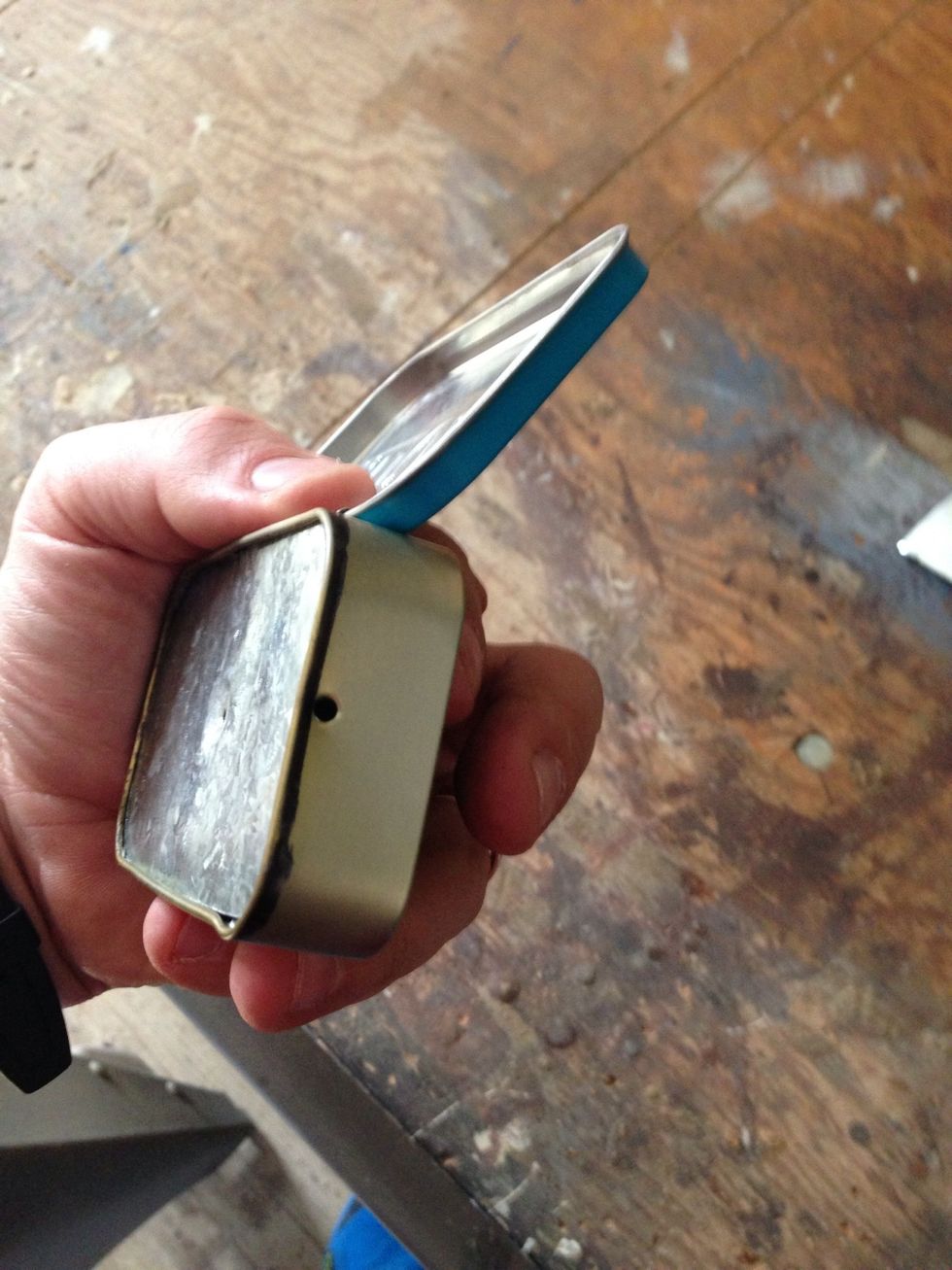 Punch a hole on each side. The indentions from these holes should keep the tin above the holes. You will only need to put one hole in the center of the back because the hinges already have holes.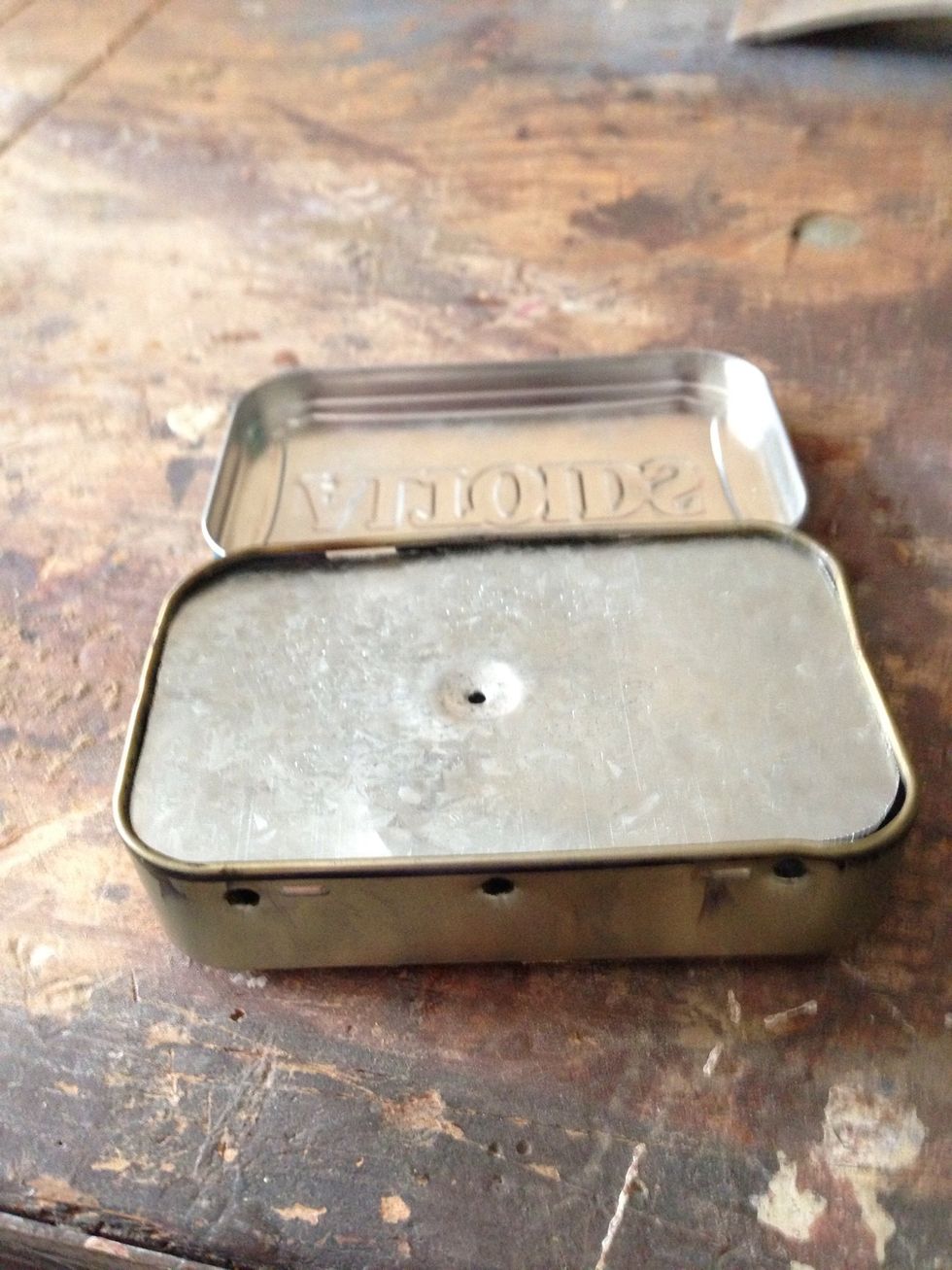 This is what it looks like at the end. The hole in the center should be covered with a penny after you fill it up.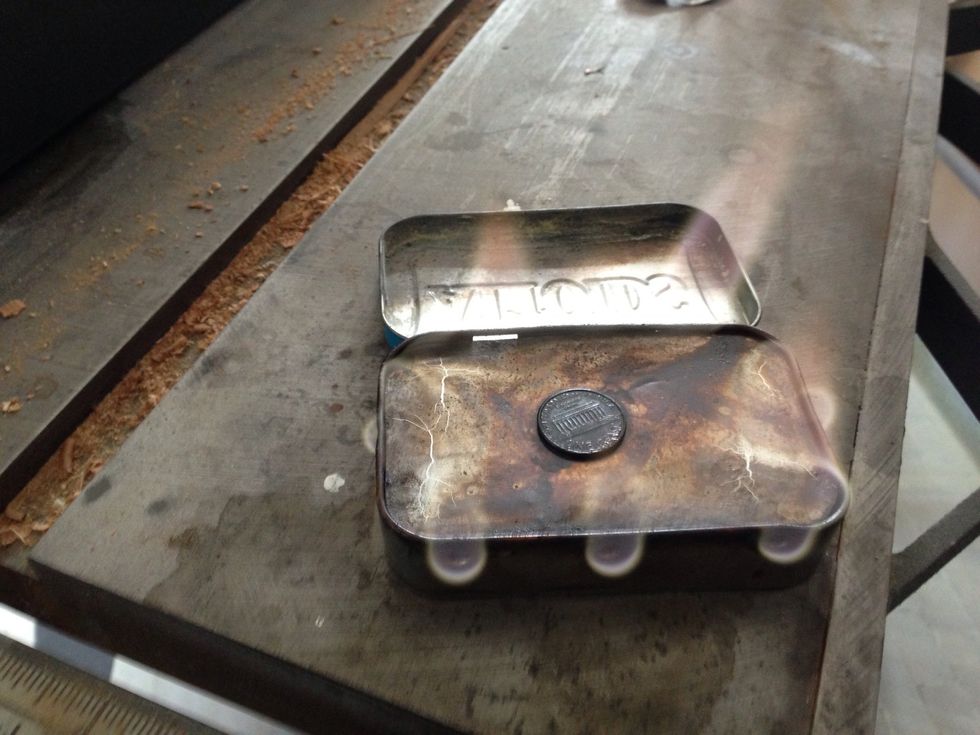 This is what it looks like lit. When you fill it up you should be outside because the whole tin is flammable when it is first lit. It will burn for about 3 min and then all of the holes will light.
1 altoids tin
1piece of tin
Denatured alcohol
Ice pick
Hammer