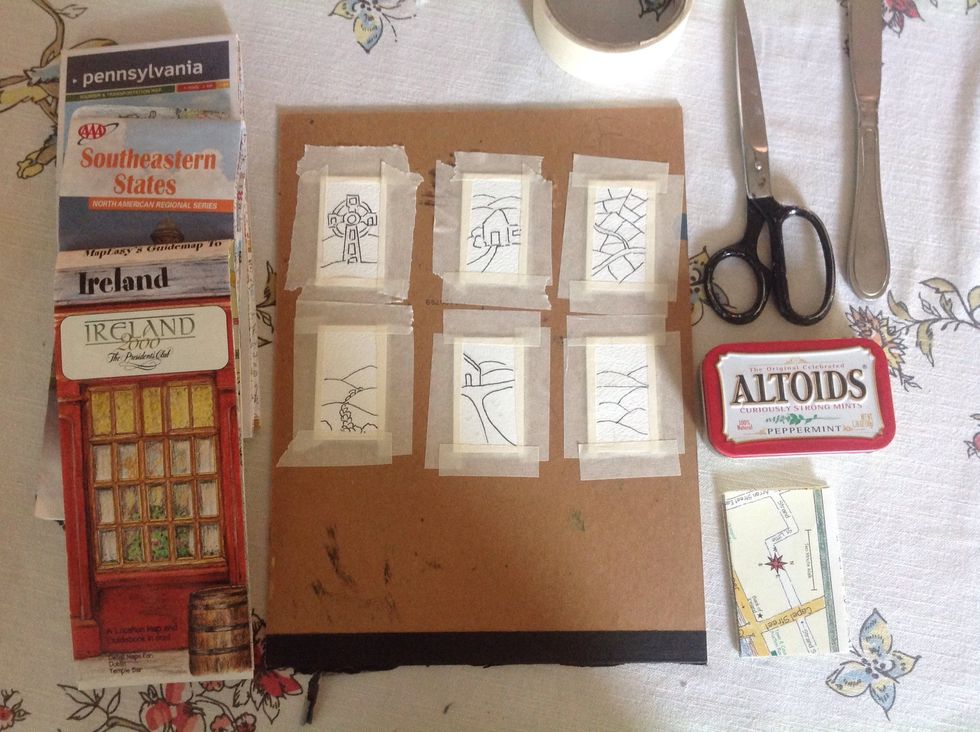 Prepare supplies. Cut watercolor paper into 2.5"X1.5" pieces. Tape to cardboard with masking tape. Sketch small scenes inspired by the chosen map. In this case, a trip to Ireland!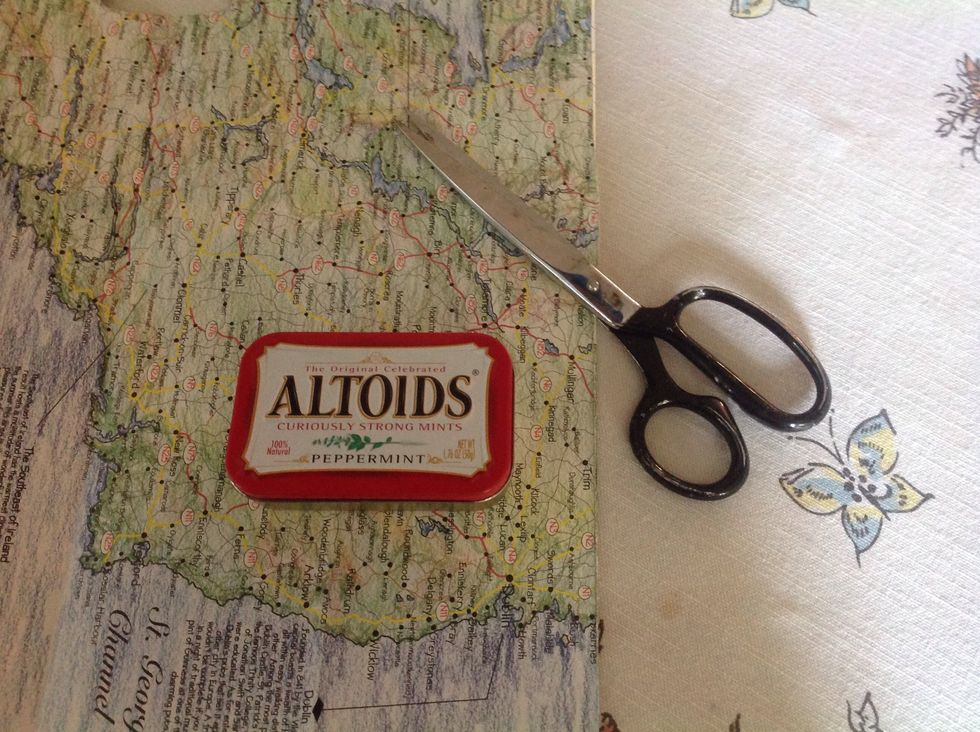 Cut a long strip from the map, about 17.5 inches. Fold like an accordion into equal parts. Mine ended up with 8 sections.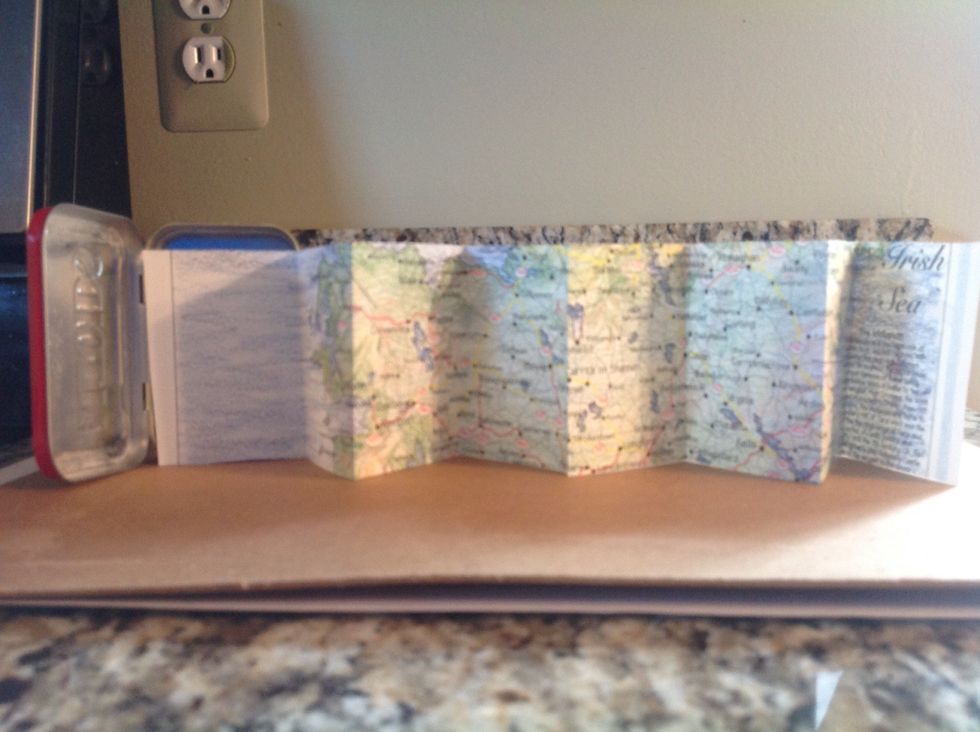 Here it is- cut, folded, and ready to go! To make the folds sharper, use a dull butter knife or bone folder.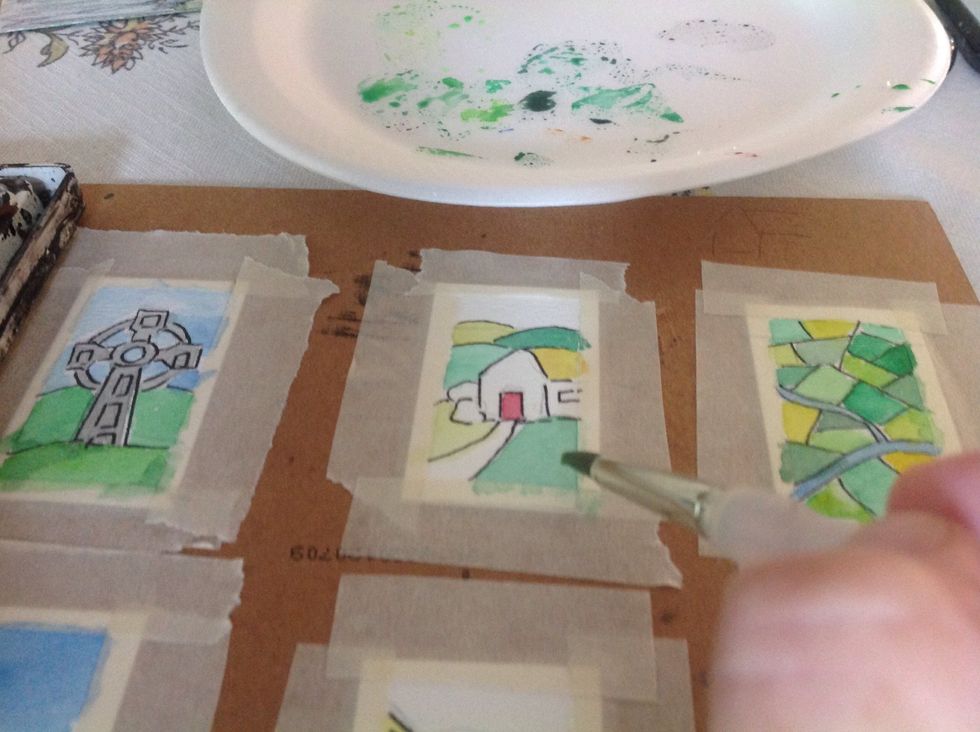 Lightly sketch mini drawings on watercolor paper. Choose images inspired by the map. Trace with fine point sharpie if desired. Add a light watercolor wash.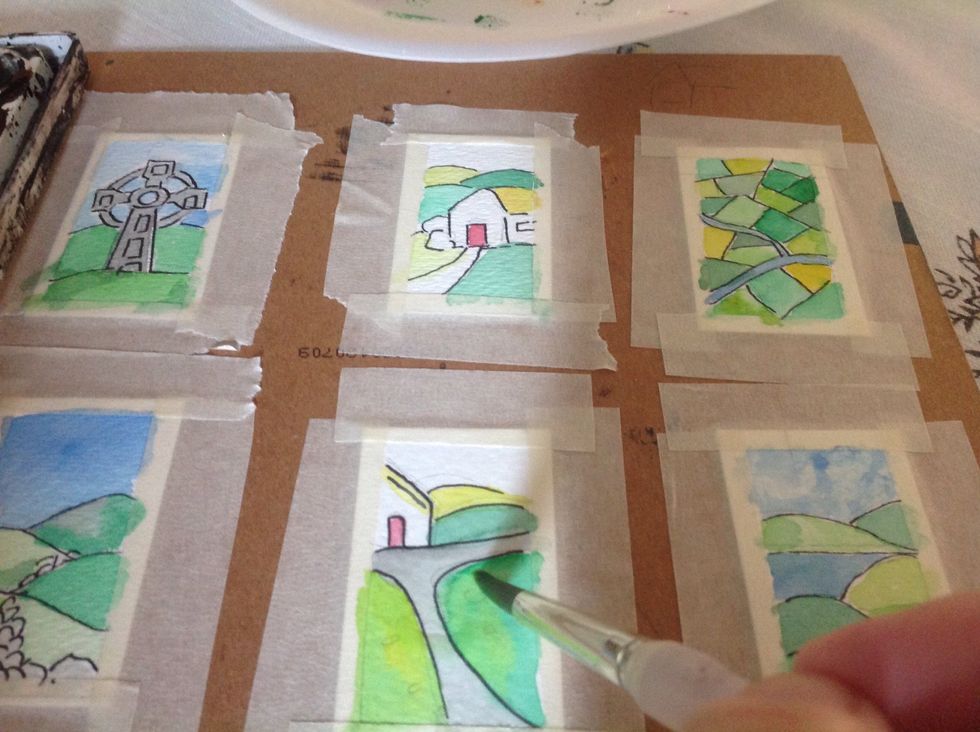 Adding more color and detail...the masking tape helps to create a framing effect on the paintings, plus keeps the paper from curling.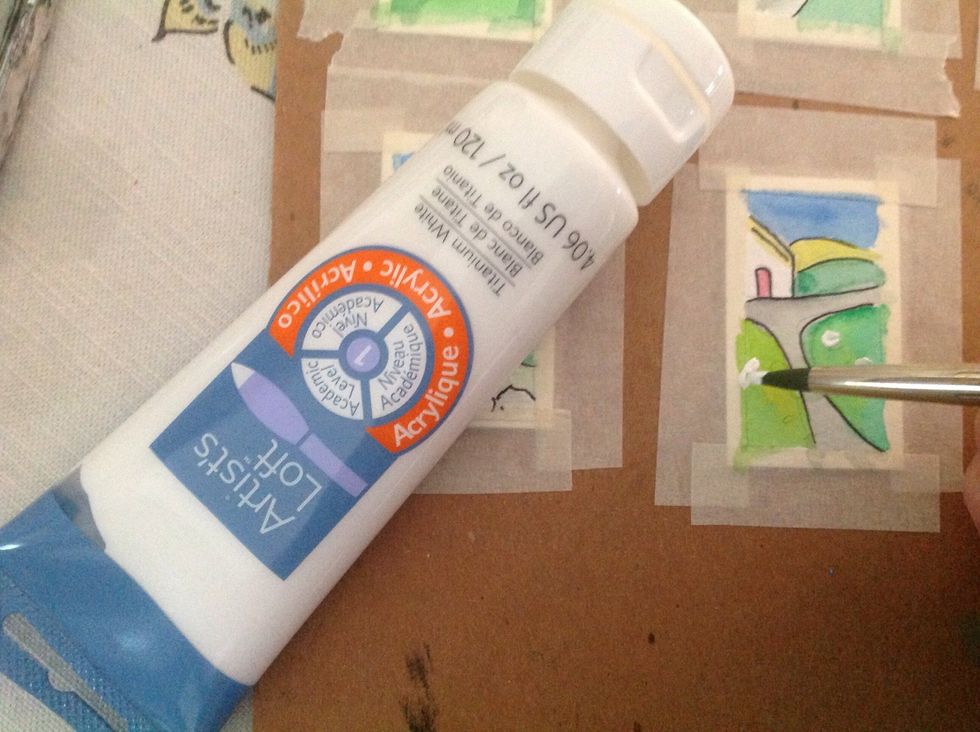 In several paintings, I used a small amount of white acrylic to add sheep to my Irish hillsides.
Adding more sheep with "dots" of white...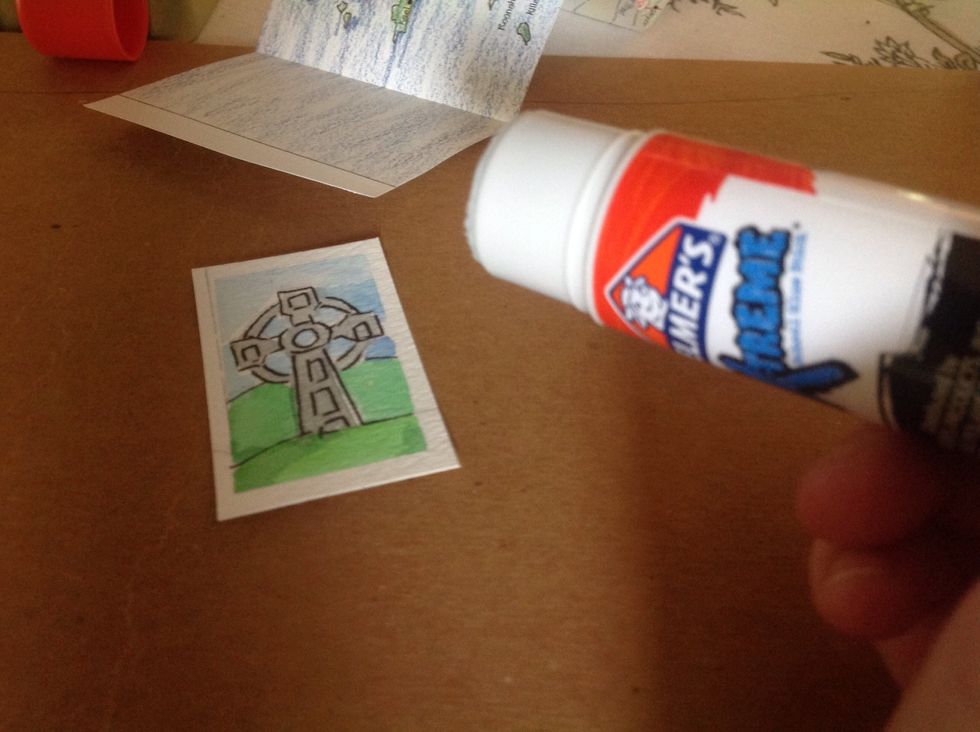 Remove masking tape from mini paintings. Use a heavy duty glue stick to add paintings to the map sections.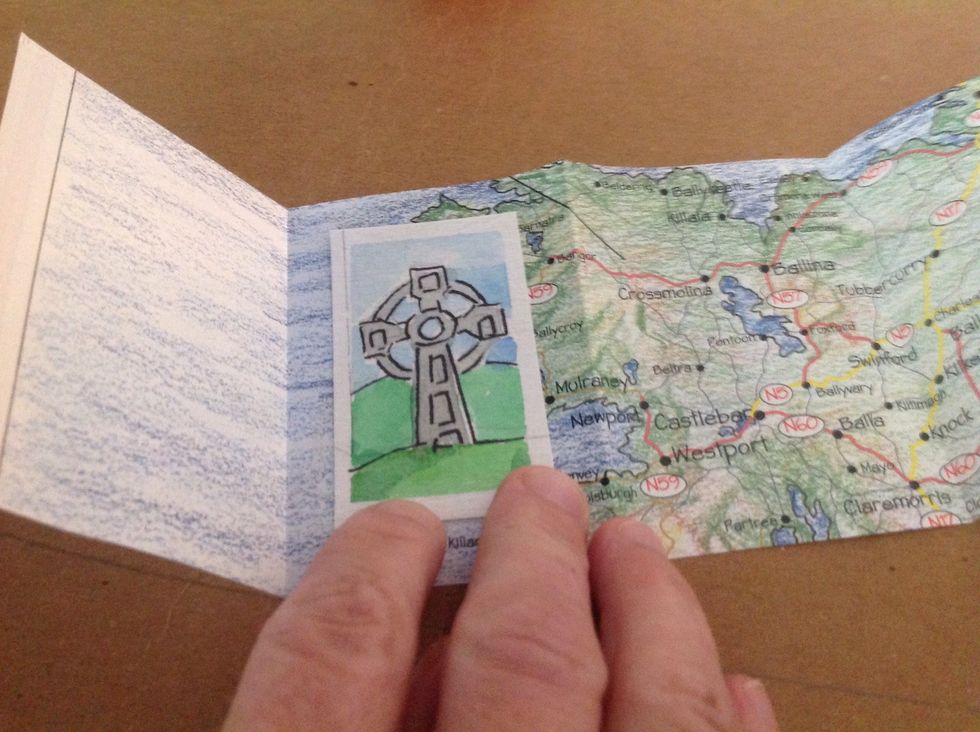 Attaching photos to the map... You could also collage other items related to the trip, such as newspaper pieces, tickets, photos, etc...
Here are all of the photos added to my accordion map. I left the last section open since I liked the "Irish Sea" image.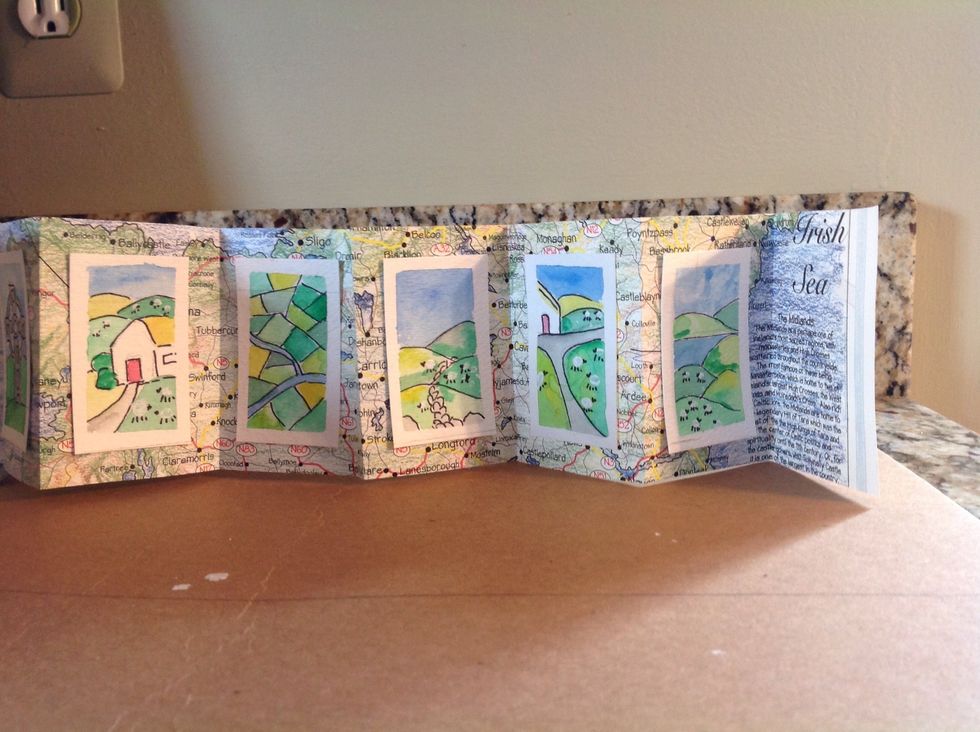 Another view of the pictures...the book can stand upright for easy display.
The pages tuck neatly into the Altoid tin…secure the first page into the tin with heavy duty glue stick.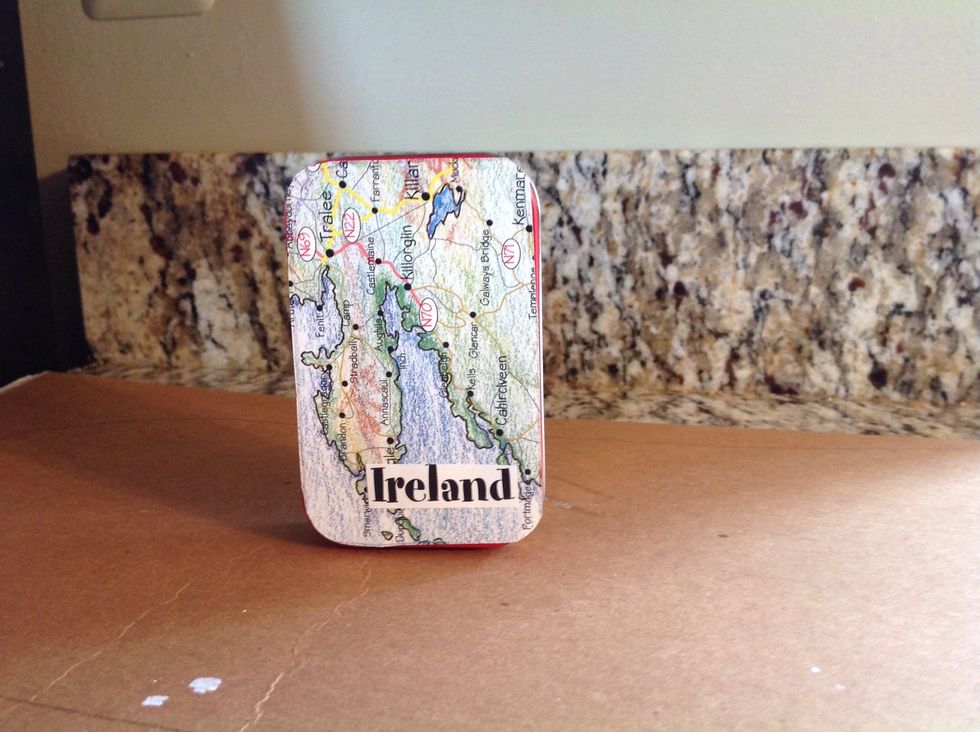 I chose to collage another part of my map onto the lid of the Altoid tin, but I have also used fabric, decorative paper, or a watercolor painting cut to the size of the lid. Endless possibilities!
Altoid mint tin
Watercolor paper
Fine point Sharpie
Watercolor paint and brush
Large map
Masking tape
Heavy duty glue stick
Variety of items for collage