Make an Altered Notebook With Graphic 45
49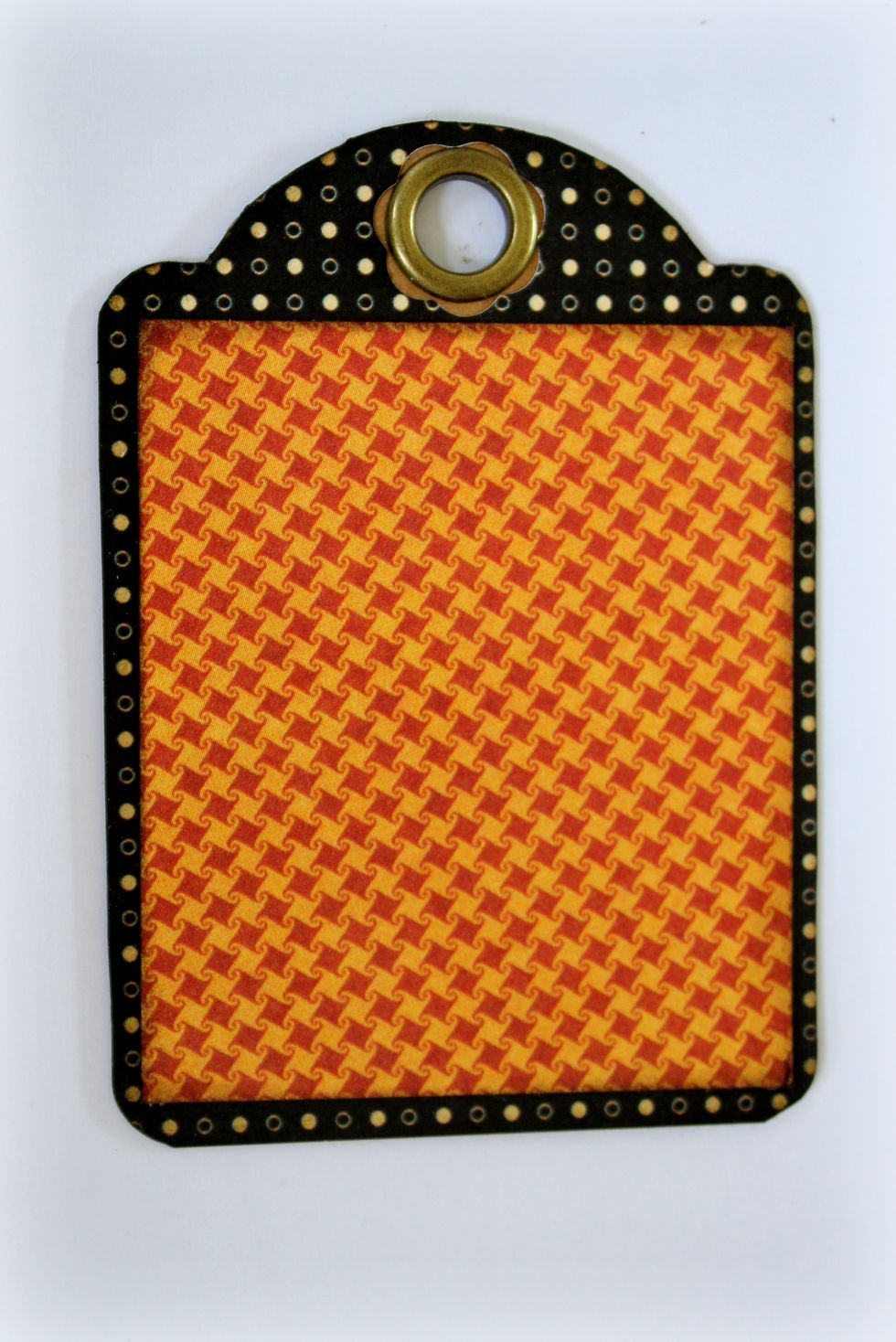 Cut a tag from black paper and attach it to the ATC kraft tag. Cut a small rectangle from a tangerine sheet of paper and attach it onto the tag as well. Use ink to make the edges stand out more.
Cut out two hot-air balloons, five flowers and two clocks from the papers and add foamtape on their backsides.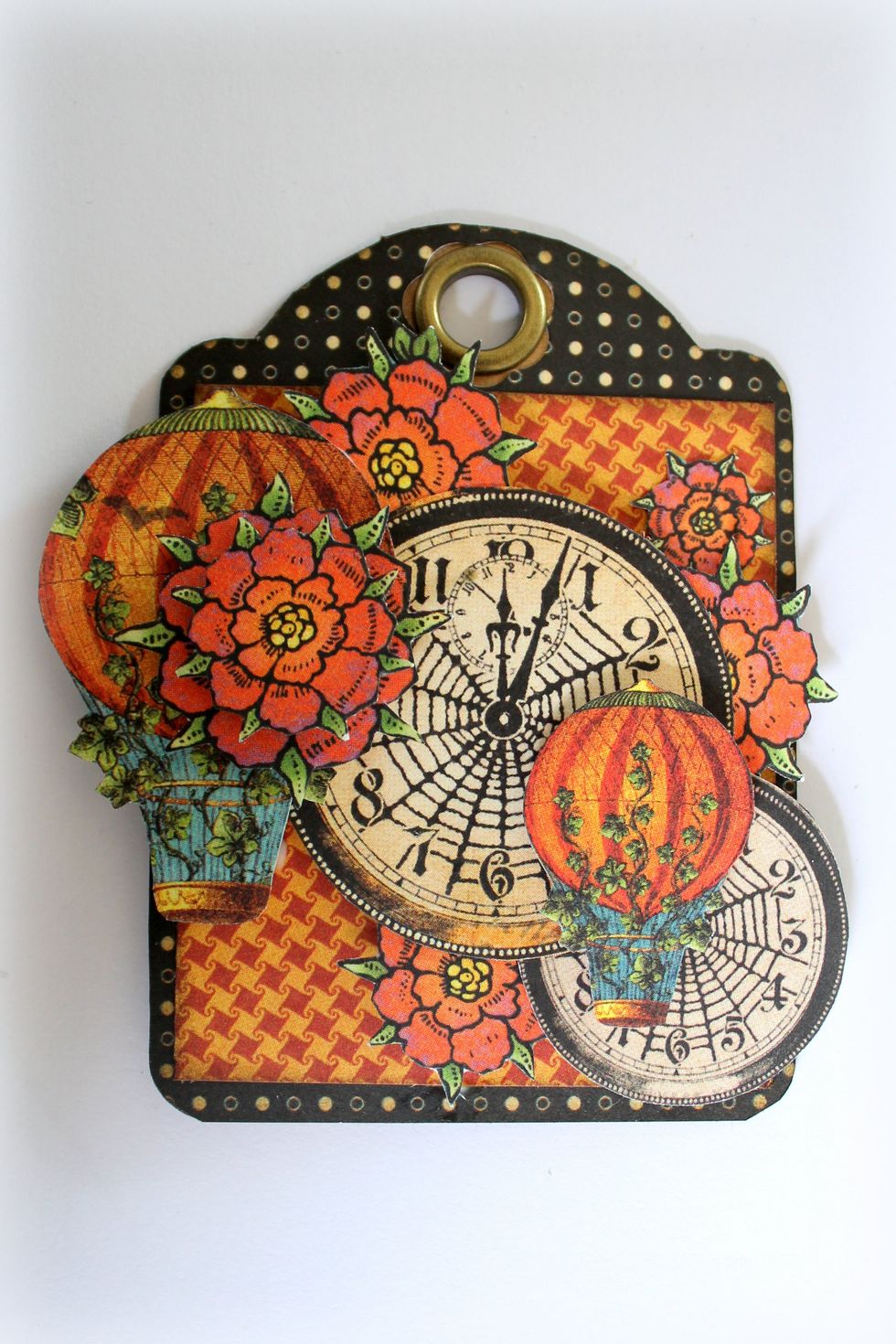 Arrange the cut out images in a nice way and attach them onto the tag with foamtape.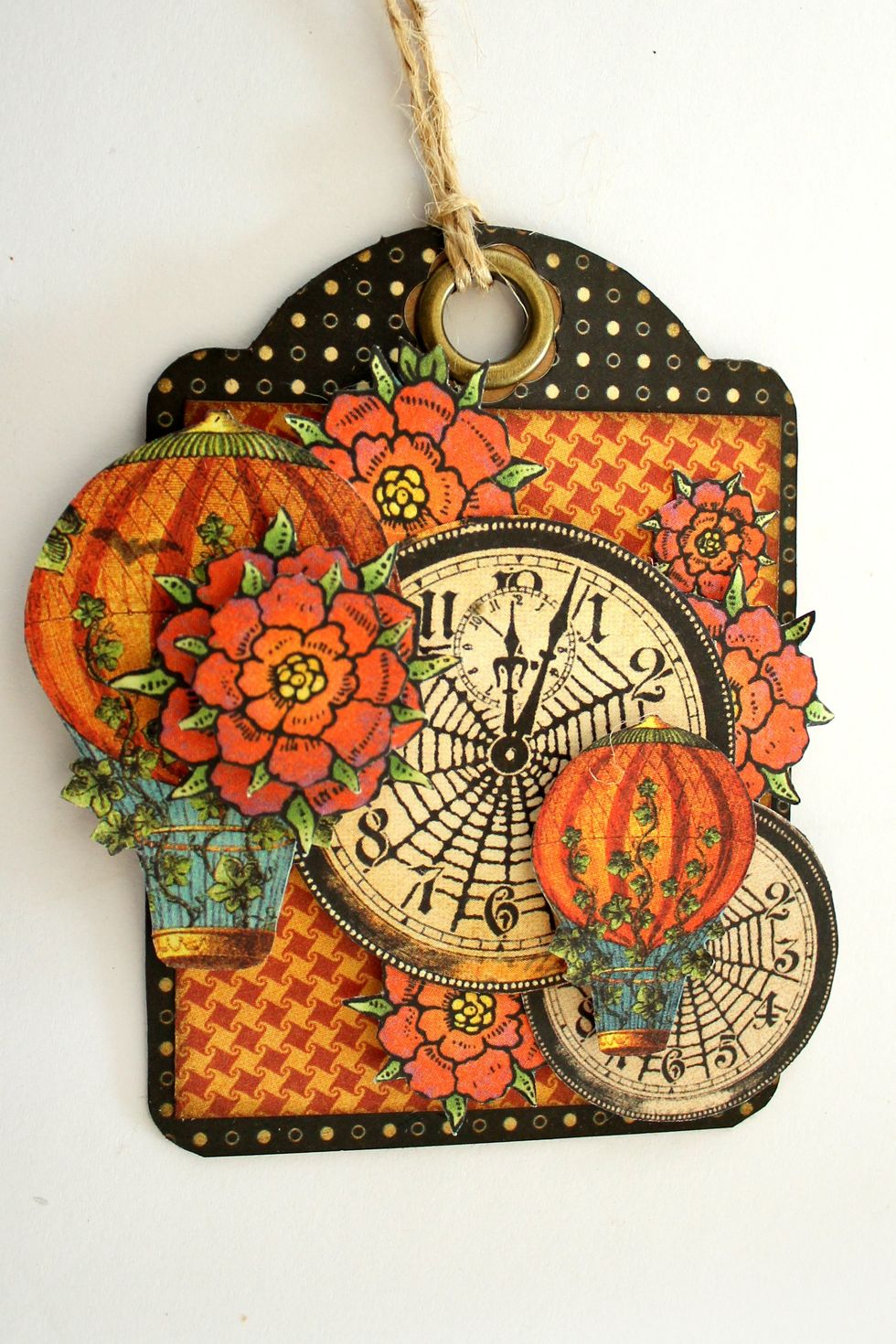 Add some twine to the tag.
Attach the tag onto a kraft notebook with tacky glue.
1.0 Graphic 45 Steampunk Spells Fanciful Flora
1.0 Graphic 45 Steampunk Spells Tick Tock
1.0 Graphic 45 Steampunk Spells 8x8 Pads
1.0 Graphic 45 Steampunk Spells Patterns & Solids Pad
1.0 Graphic 45 Artist Trading Tag Kraft
1.0 Kraft notebook
1.0 Distress Ink Walnut Stain