Make an Altered Masculine Valentine Card
22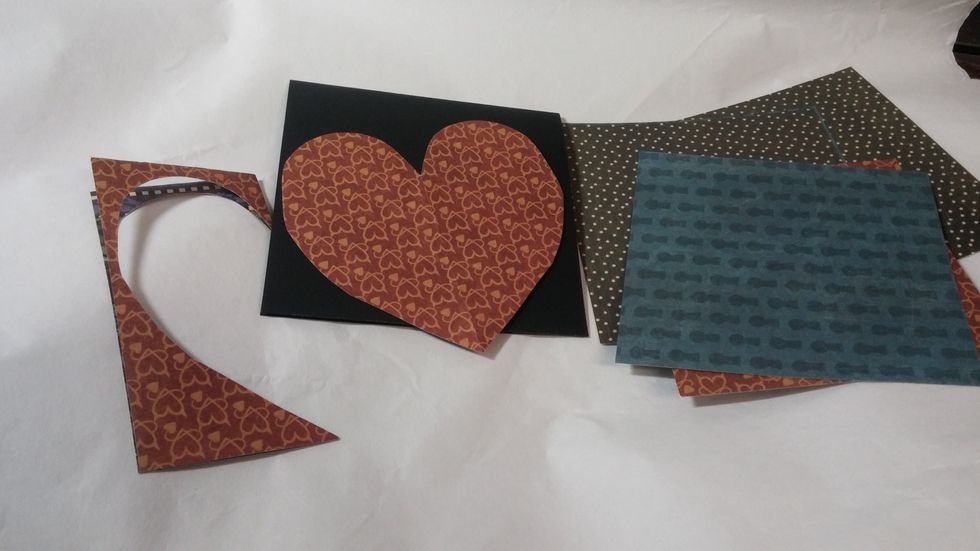 Start with a 6x12 piece of black cardstock scored in the middle. Begin to make hearts by folding and cutting one side of the heart. The largest is from a 6x6 square of paper.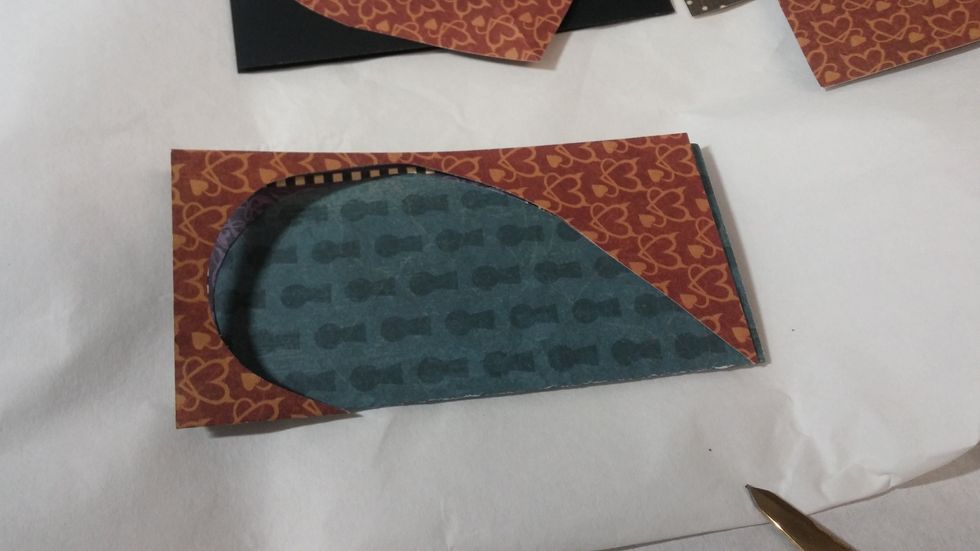 Use the scrap from the previous heart to guestimate where to cut, about a half a centimeter smaller. Repeat four times to make fiv hearts.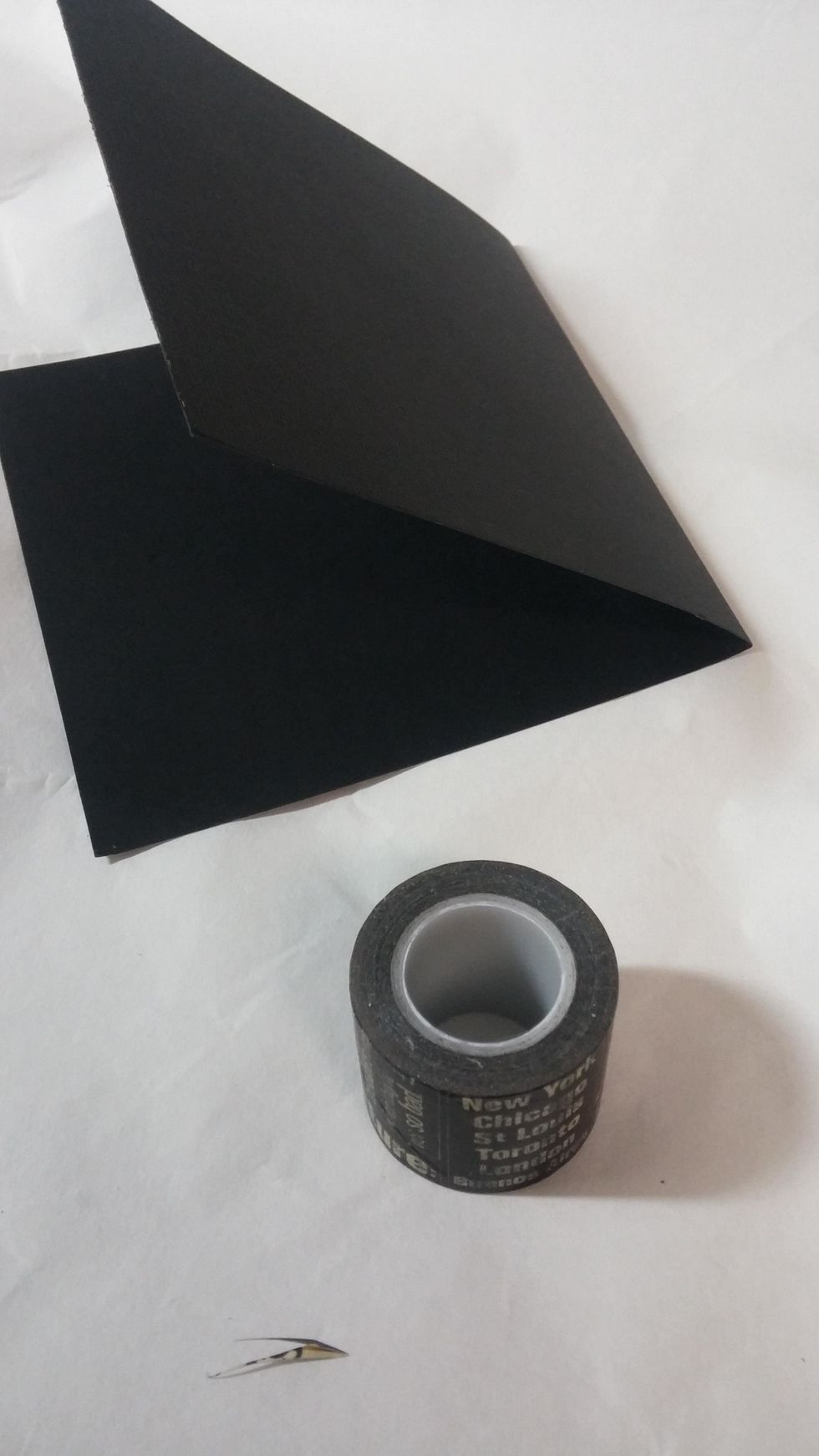 Using Graphic 45 washi taple cover the outside of the card. This makes the base very sturdy and able to support heavy embellishment.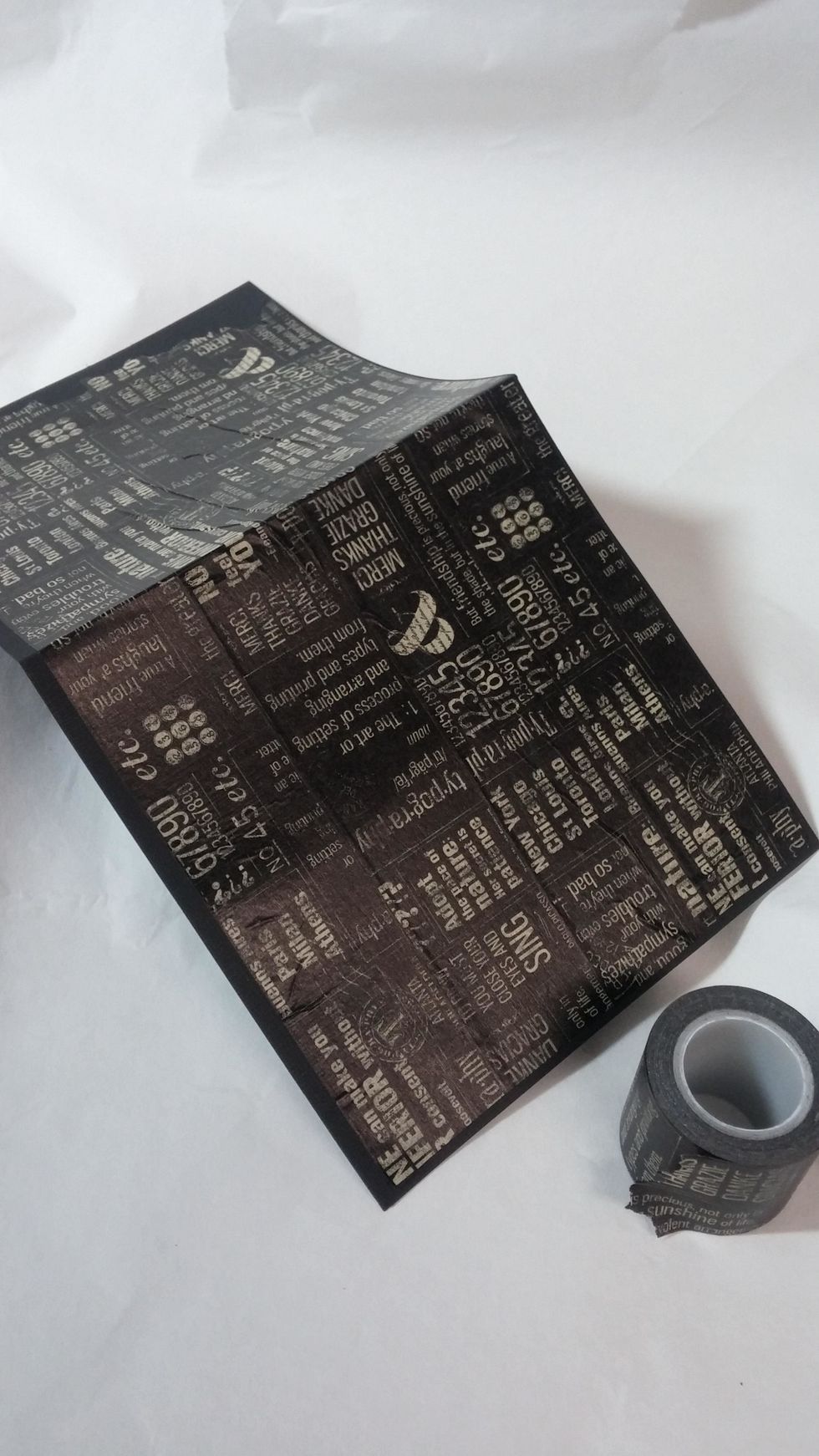 I made the edges on the front nice and tidy, but left the tape jagged in the back for interest.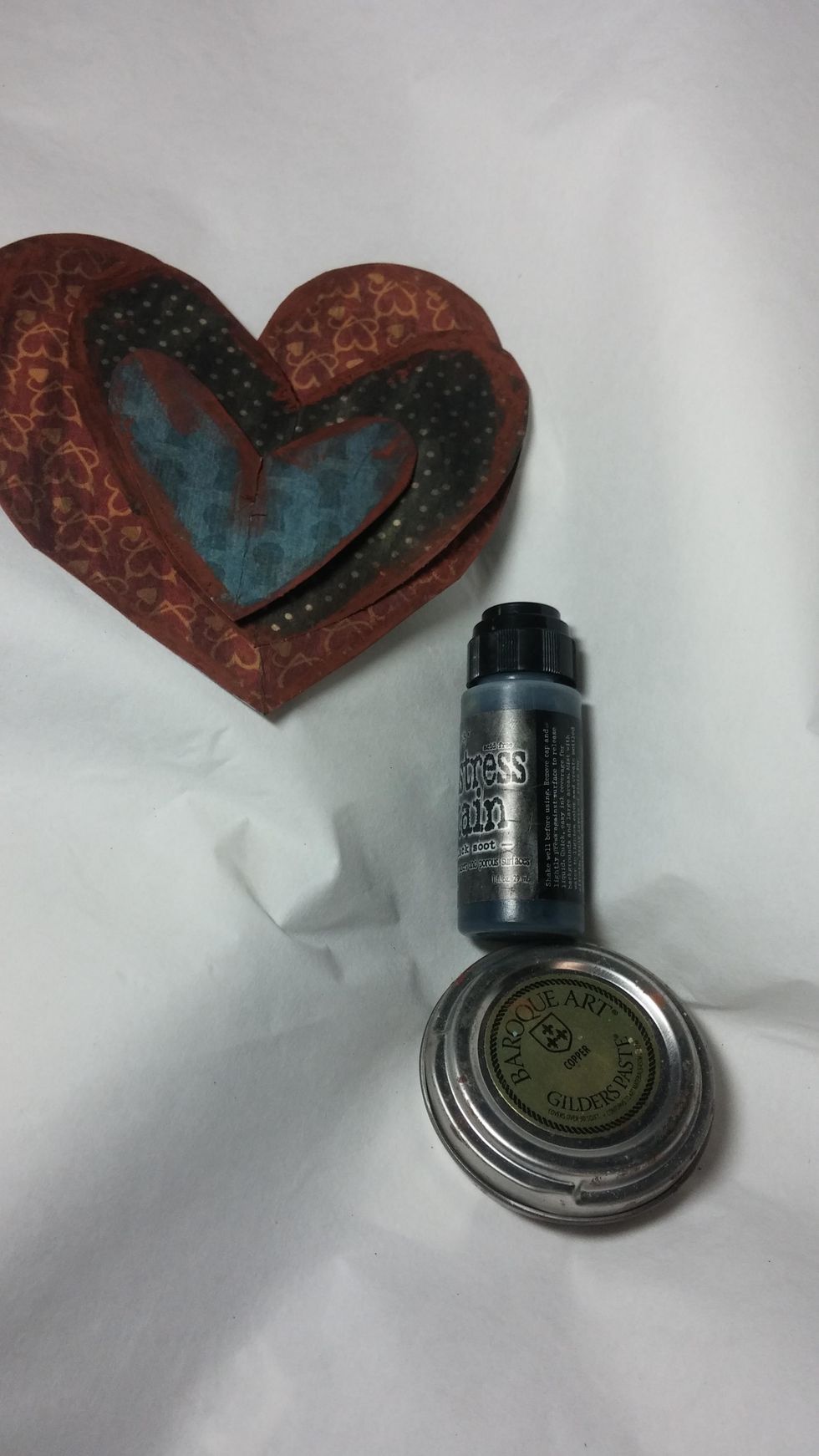 Next I altered my hearts with Distress Stain in Black Soot as well as Copper gilders paste.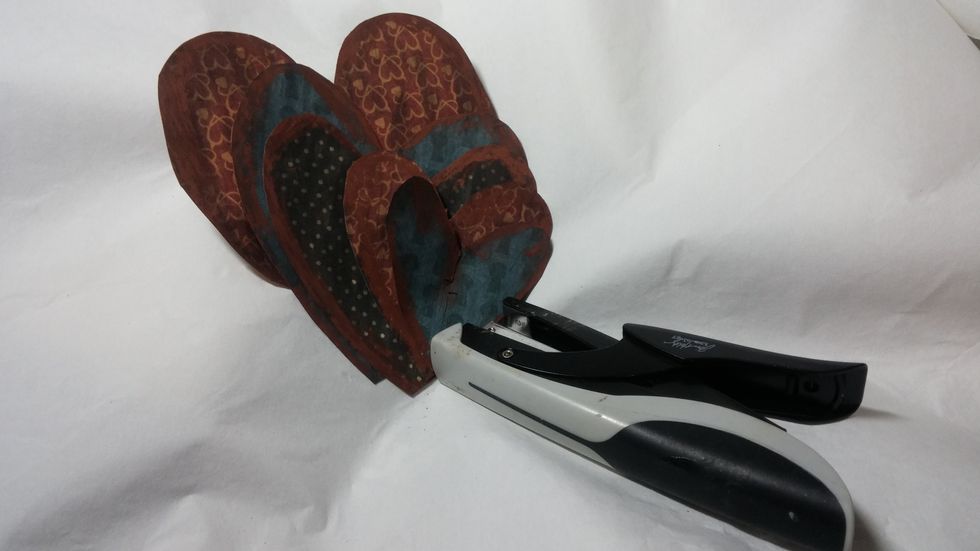 Use a tiny attacher to staple the hearts together. I made five total, as odd numbers are often more pleasing.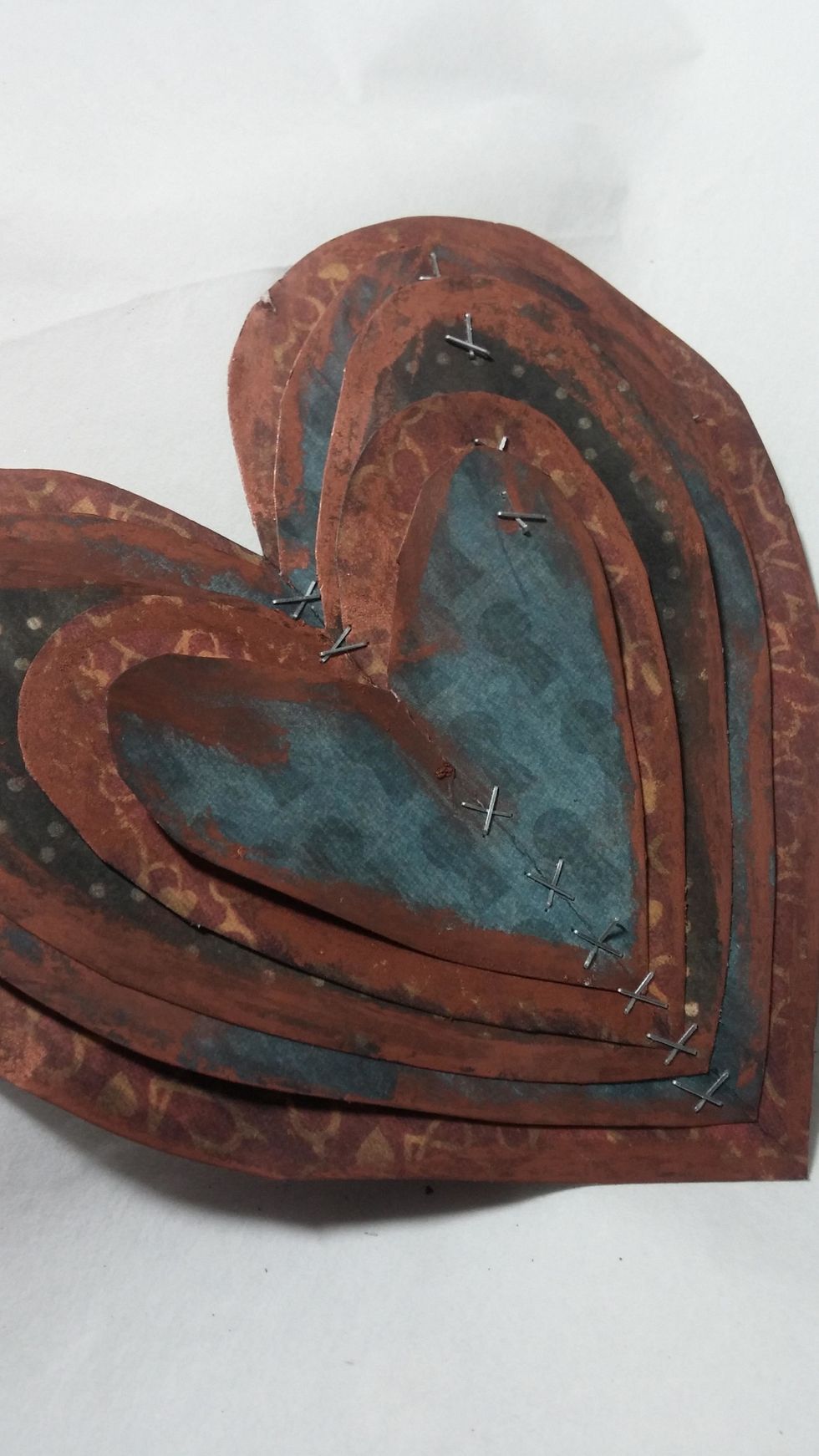 I made an "x" pattern with my staples and continued it on one of the corners of the heart.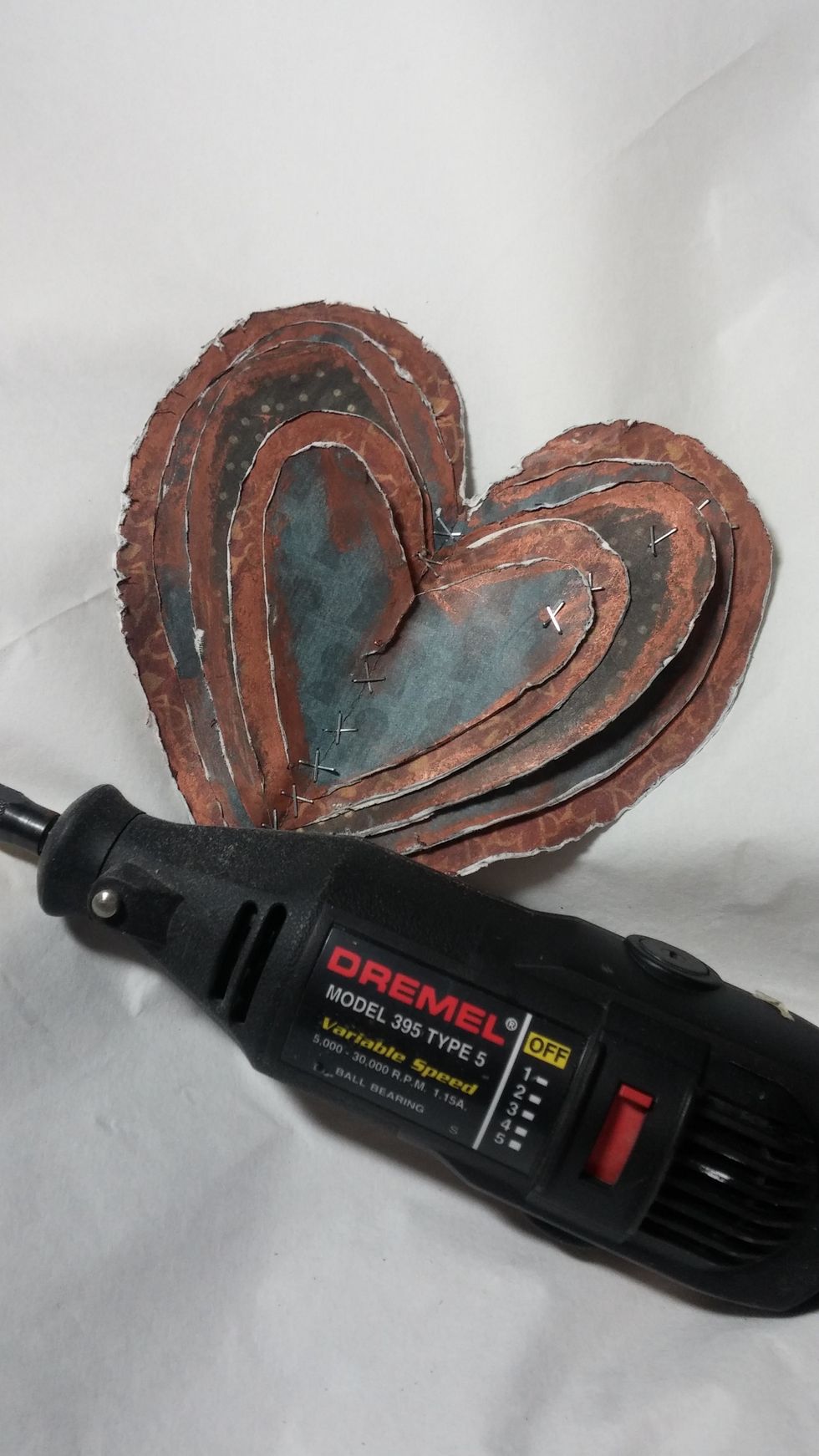 Distress the edges. I chose to use my dremel tool. There are many other ways you can achieve this (sandpaper or distress tools) but I like to get out the power tools once in a while!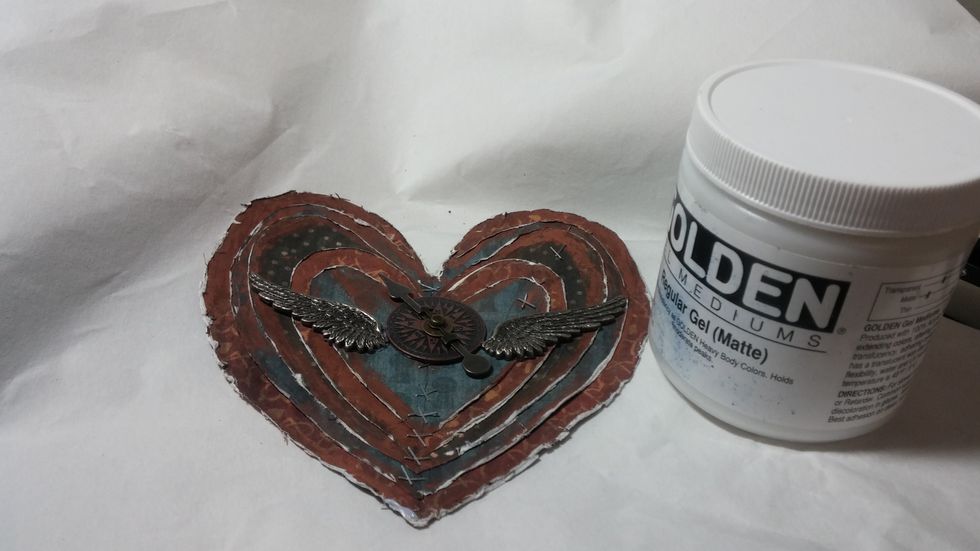 I then added some metal embellishments with matte medium.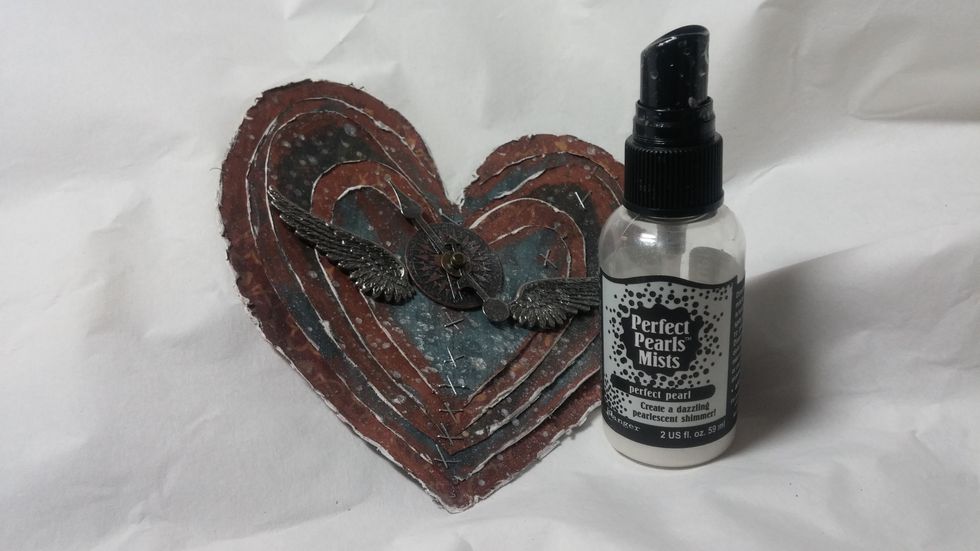 Then another another layer of color with Perfect Pearls Mist.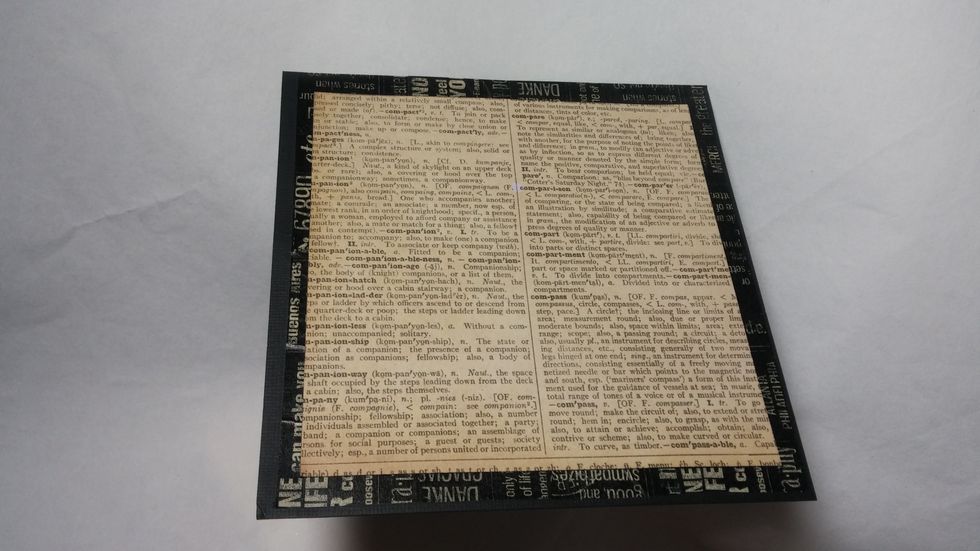 I matted the card with a bit of Typography from the 8x8 stack. Some black distress ink was added to grunge it up.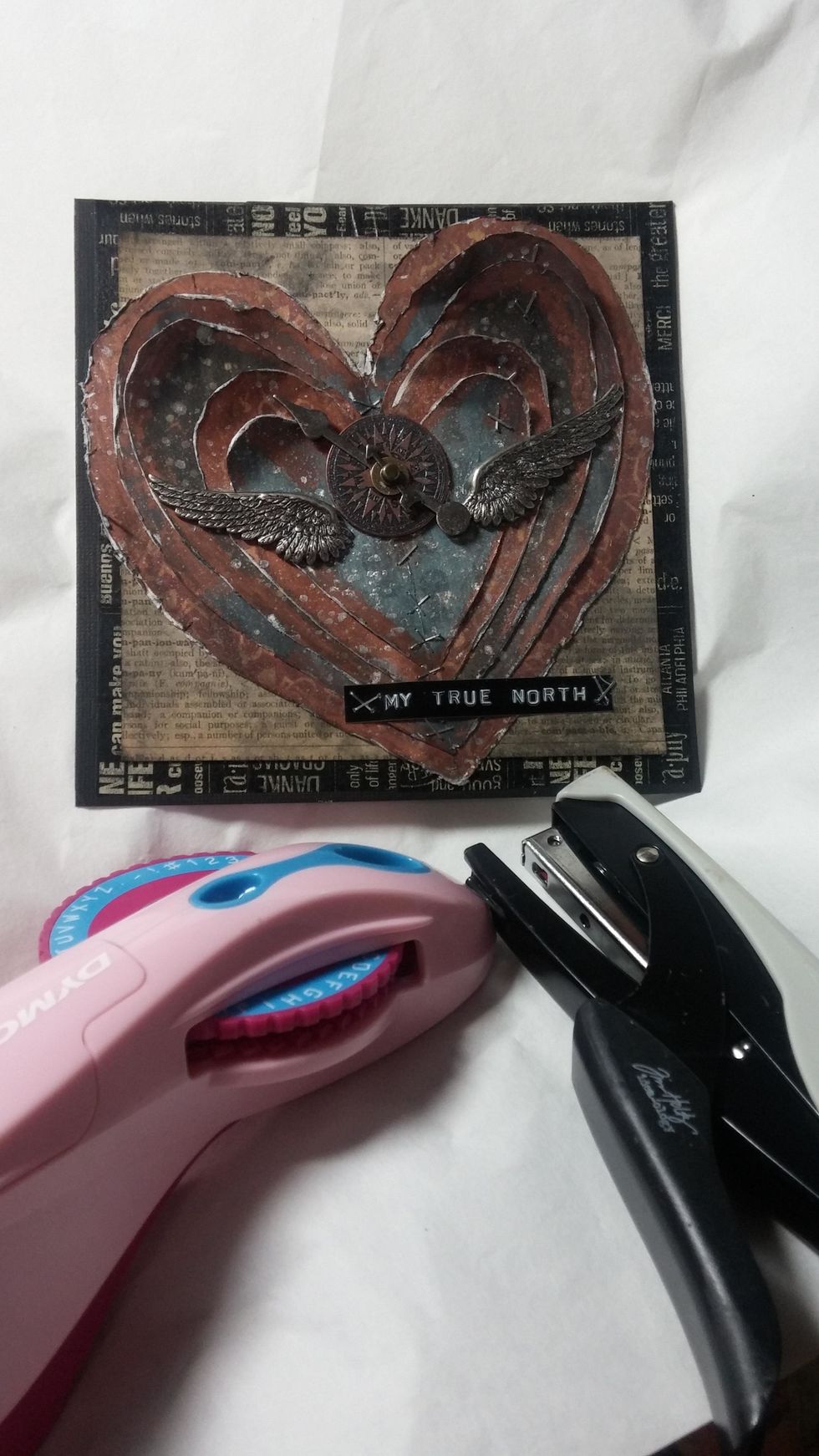 The focal was glued on and I made a little label with a Dymo. I love the vintage look of these. The sentiment riffs off of the compass on the tattered heart.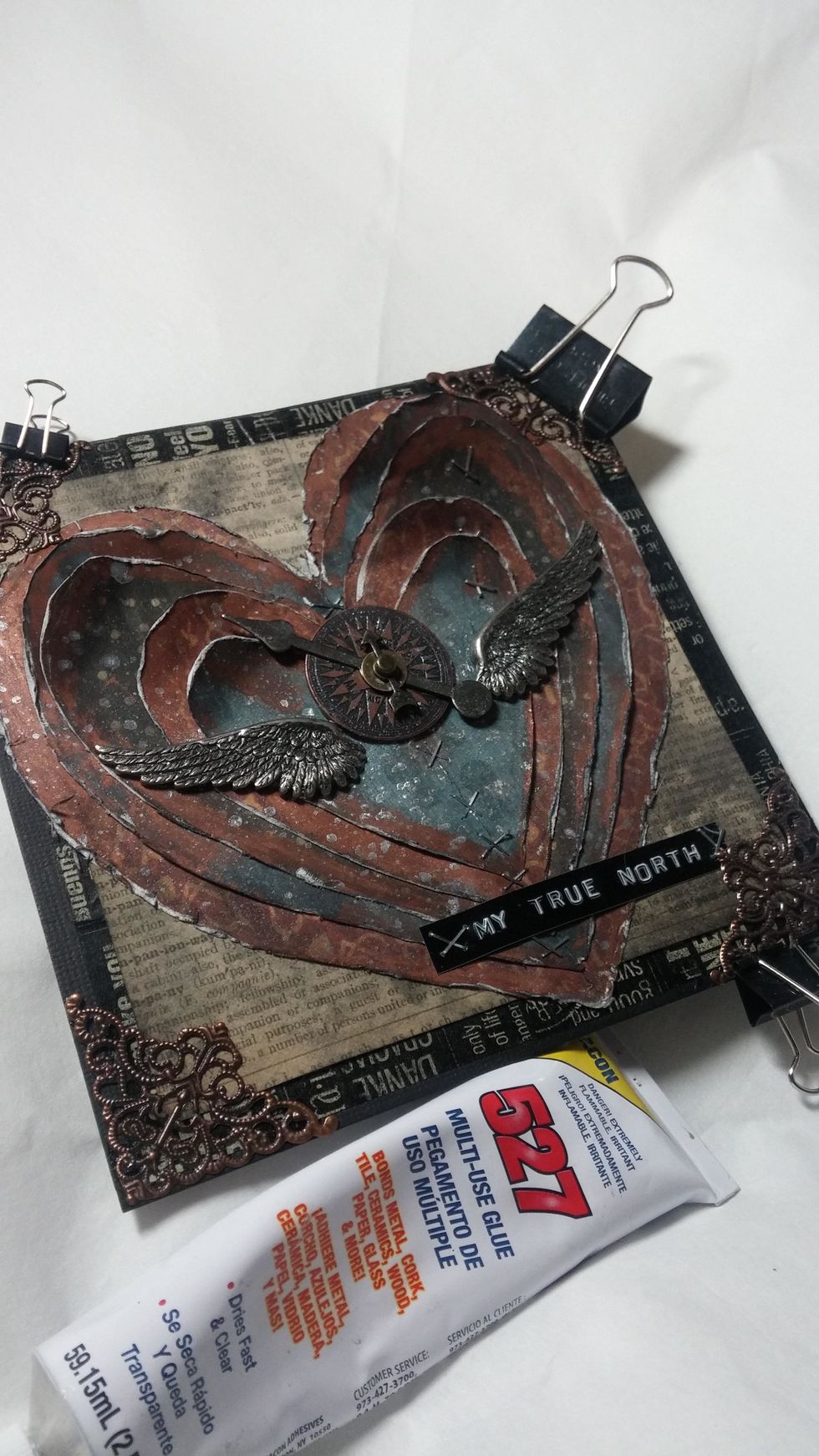 Last, I had to squeeze in a little more metal, so I added these filigree corners. Binder clips hold them in place while the glue sets!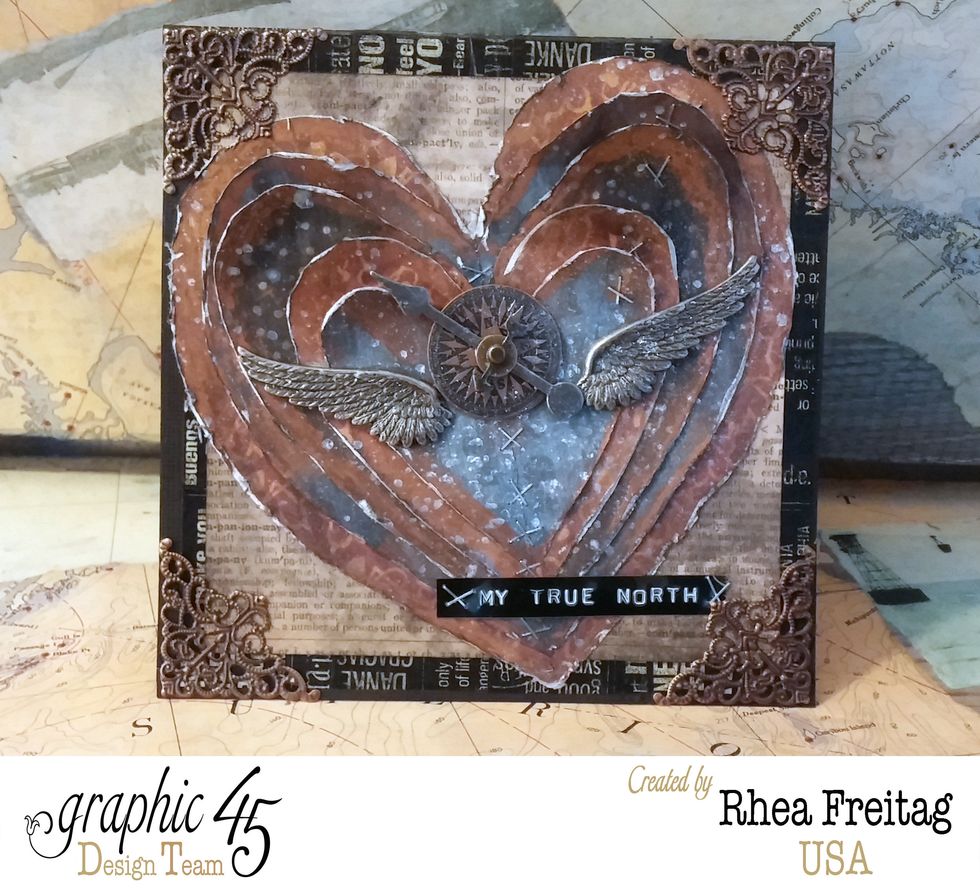 And then you have a lovely masculine valentine.
Black Cardstock
Graphic 45 Washi Tape
Chosen Paper, Typography & Halloween in Wonderland
Tiny Attacher
Metal Embellishments
Distress Ink and Stain
Dremel or distress tool
Dymo Label Maker
Adhesive
gilders paste
Perfect Pearls Mist