I have used a recycled jar and a styrofoam ball. He usado un bote de cristal reciclado y una bola de poliespan.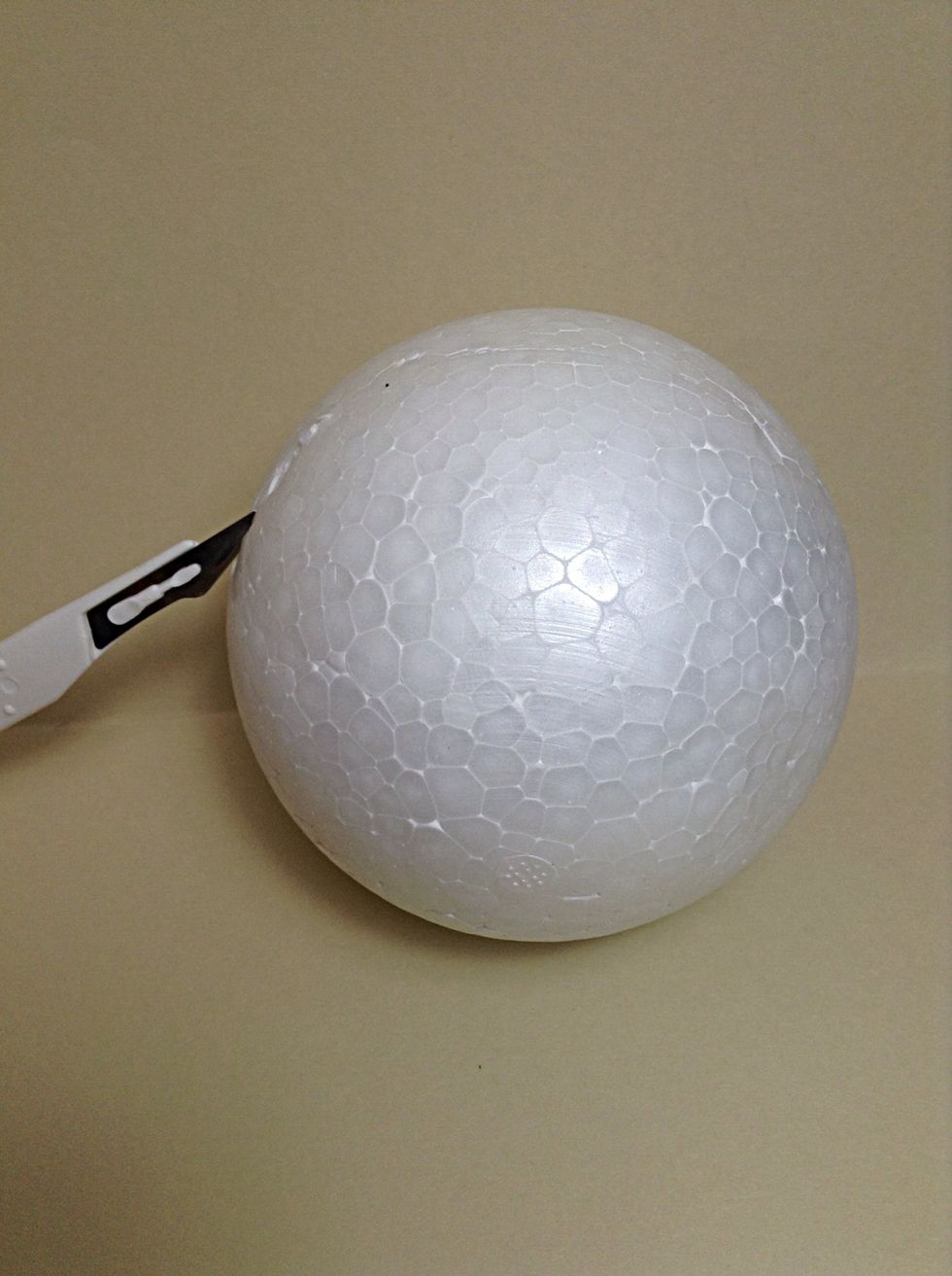 To cut the ball by half. Cortar la bola por la mitad.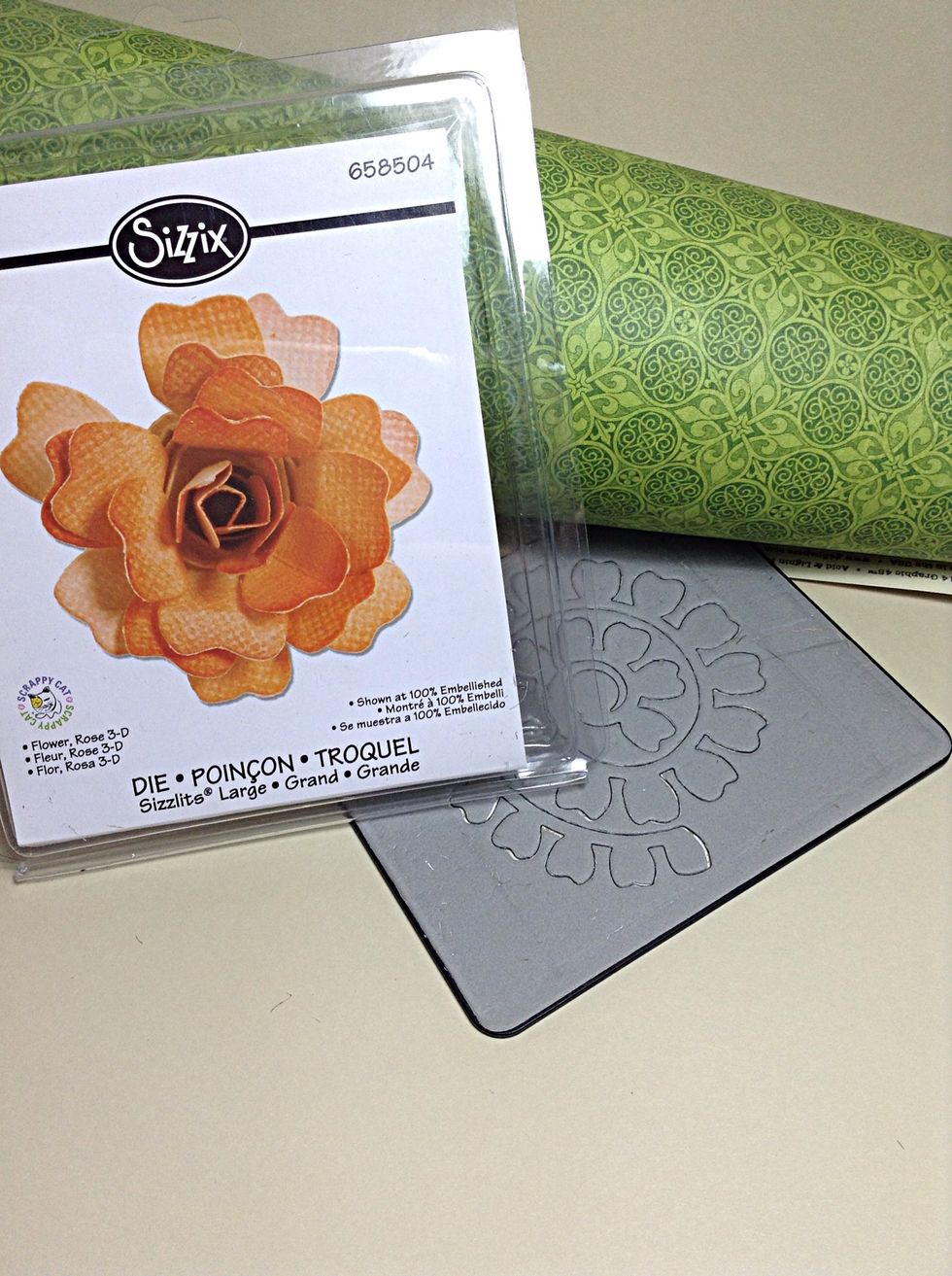 I have used this Sizzix die to make the flowers for the cover. He usado este troquel de Sizzix para hacer las flores para la tapa.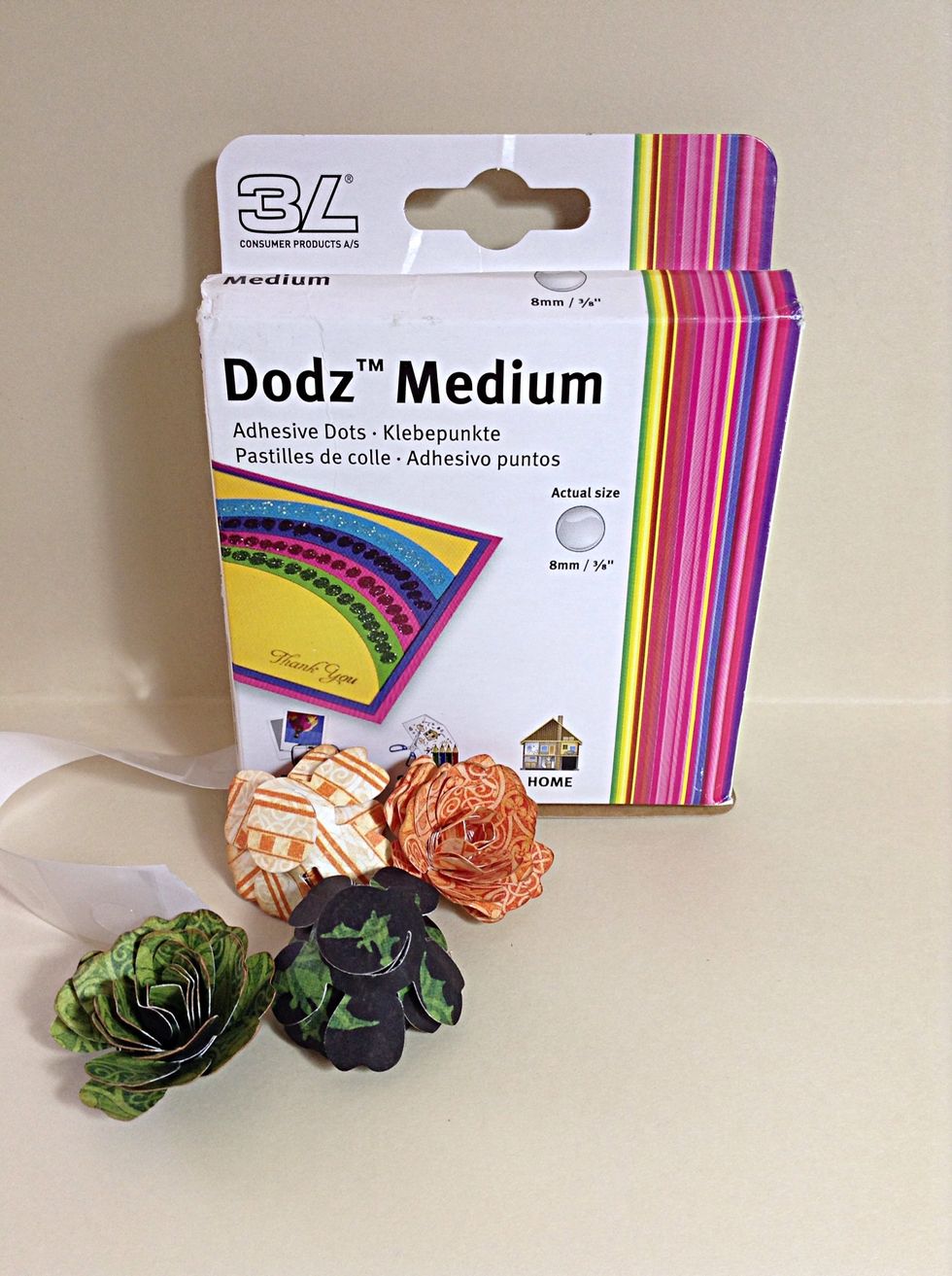 Glue the flowers to the styrofoam ball, I have used 3L Adhesive Dots. Pegamos las flores a la bola, he usado puntos adhesivos de 3L.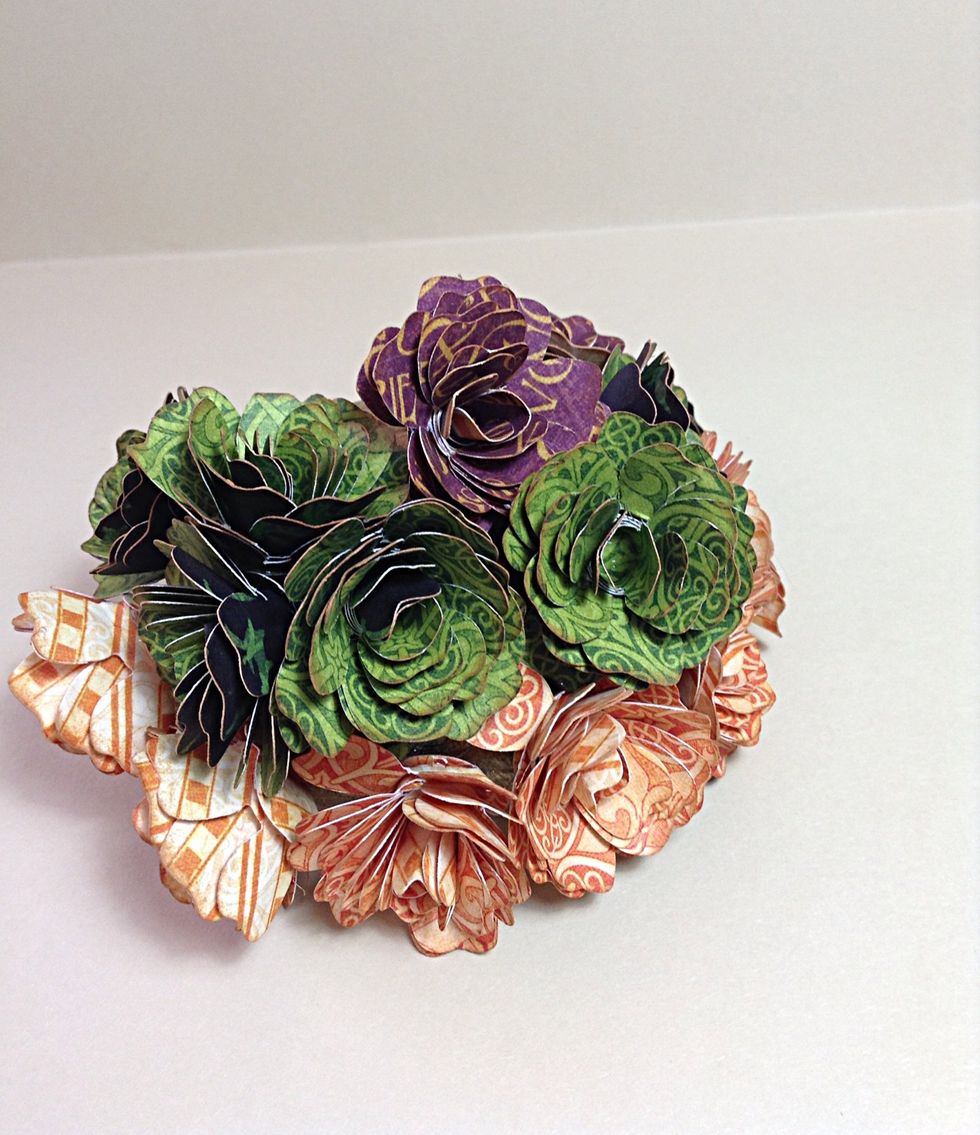 We are getting this result. Vamos consiguiendo este resultado.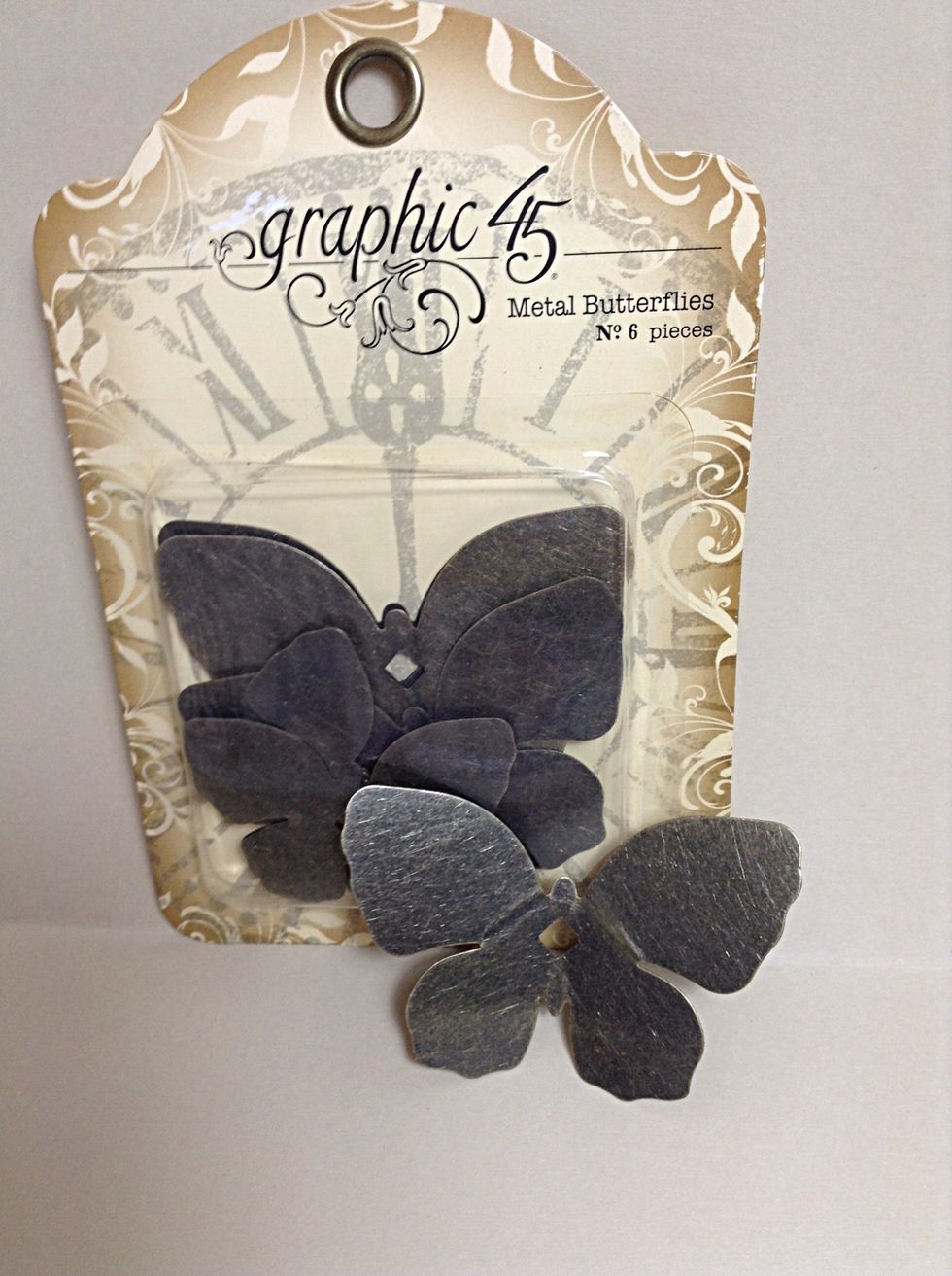 I have chosen this metal butterfly to decorate my jar. He elegido esta mariposa metálica para decorar mi bote.
Glue this image to the butterfly, I have used 3D foam Scrapbooking Adhesives. Pegamos esta imagen a la mariposa, yo he utilizado almohadillas para conseguir efecto 3D.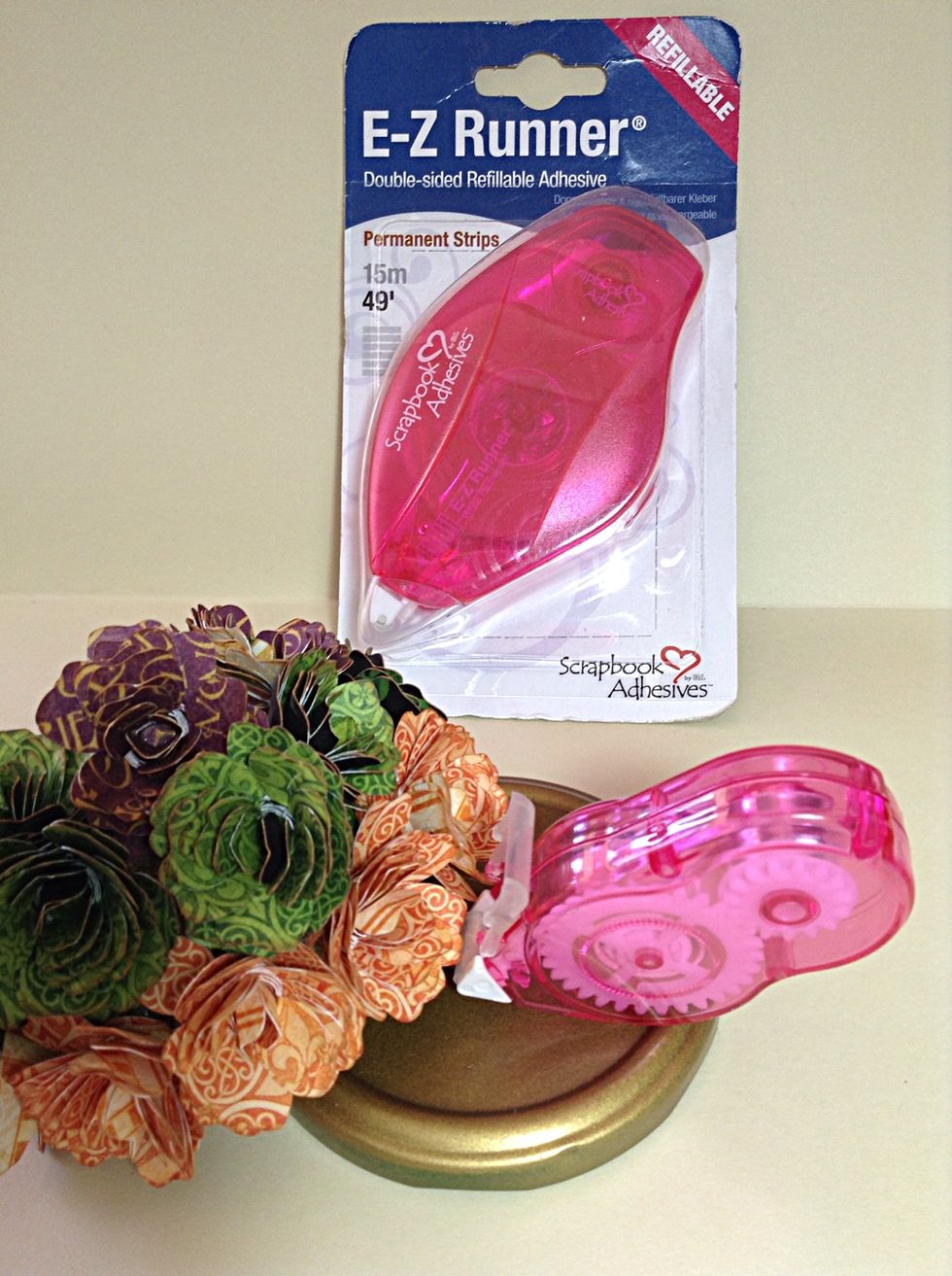 Glue the 1/2 decorated ball to the jar cover, easy and fast! Pegamos la mitad de la bola a la tapa del tarro, fácil y rápido!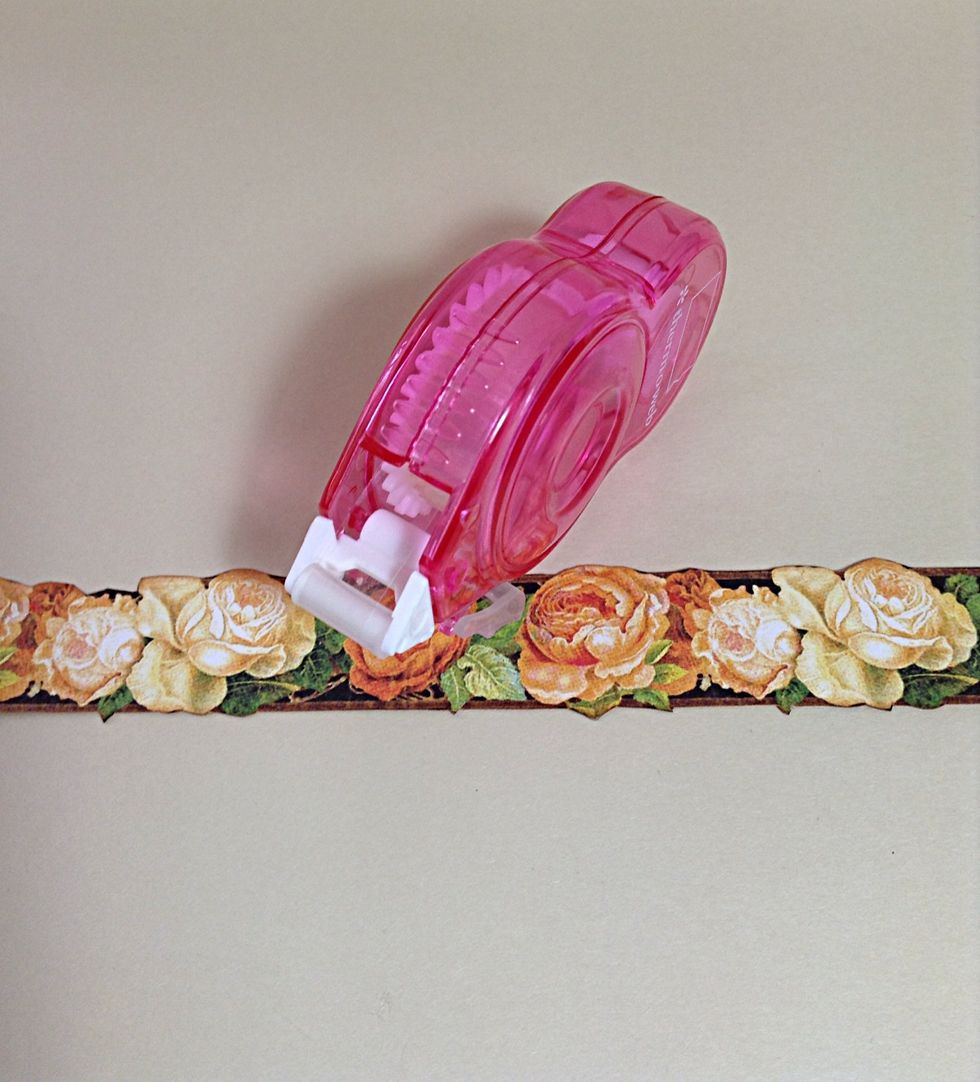 Now...glue this strip to the jar.... Ahora...pegamos esta tira de papel al tarro....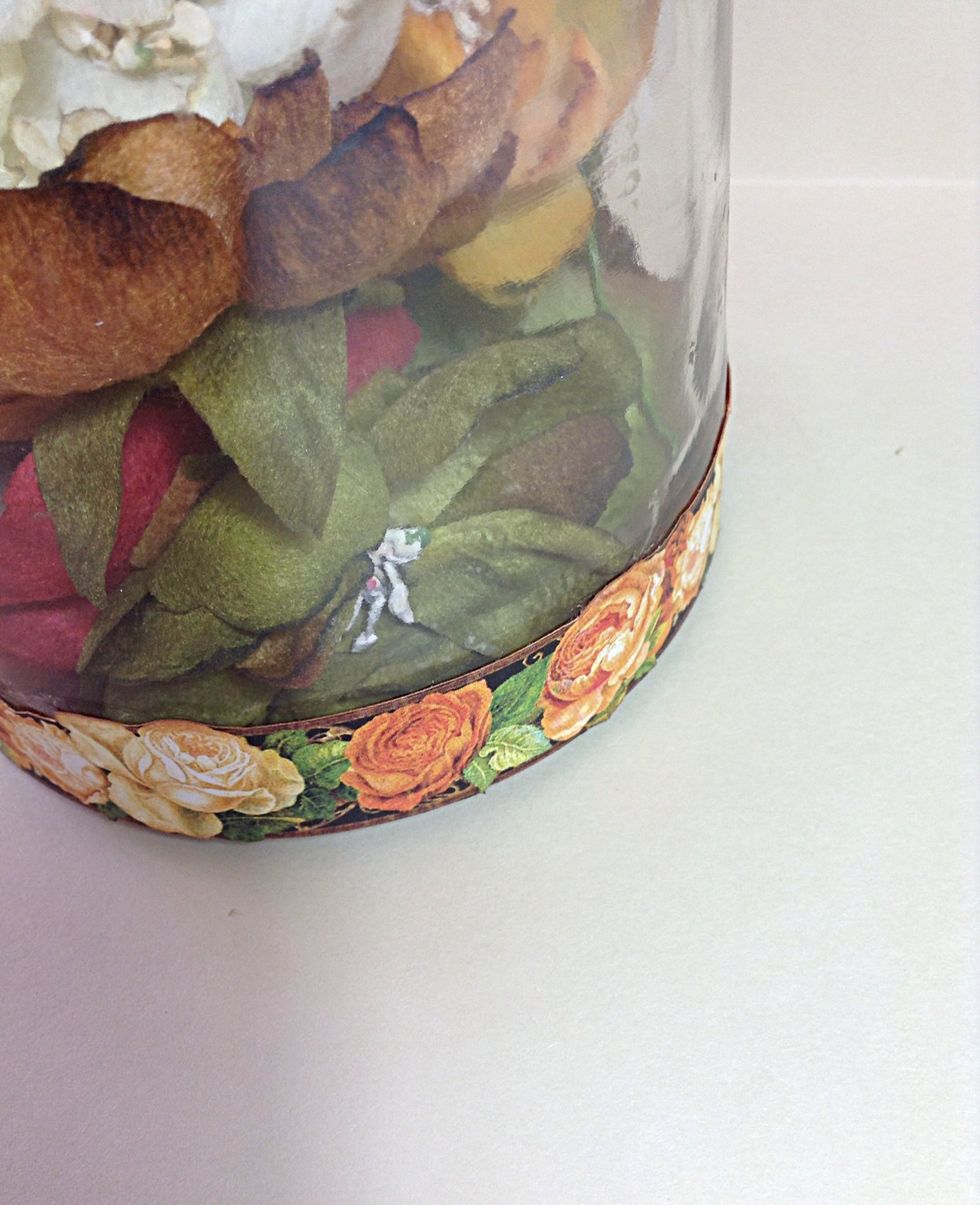 Like this... Nos queda así....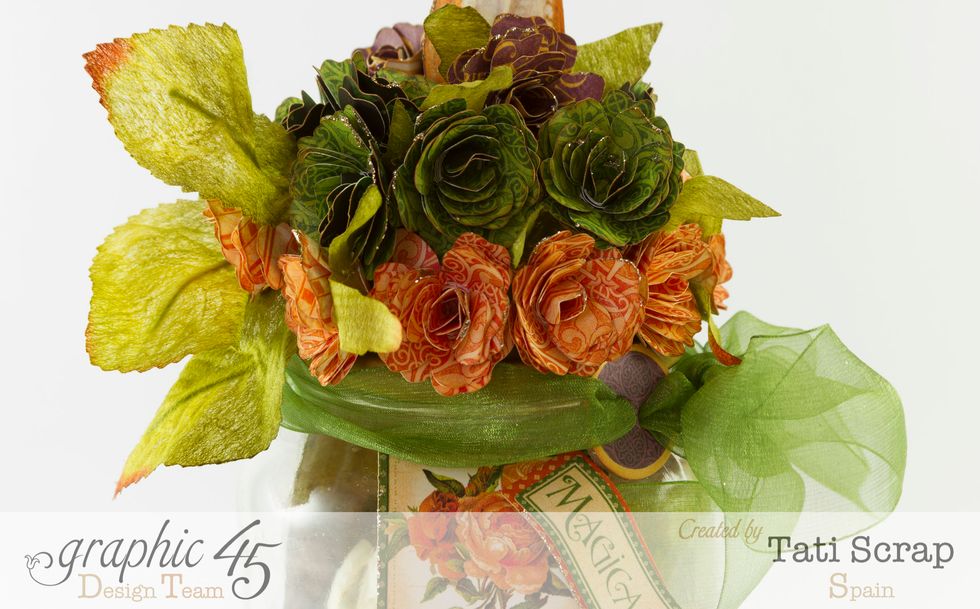 We put a green tape piece, and some An Eerie Tale Cardstock Die-cuts to decorate.Ponemos un trozo de cinta verde y die-cuts de la colección An Eerie Tale para decorar.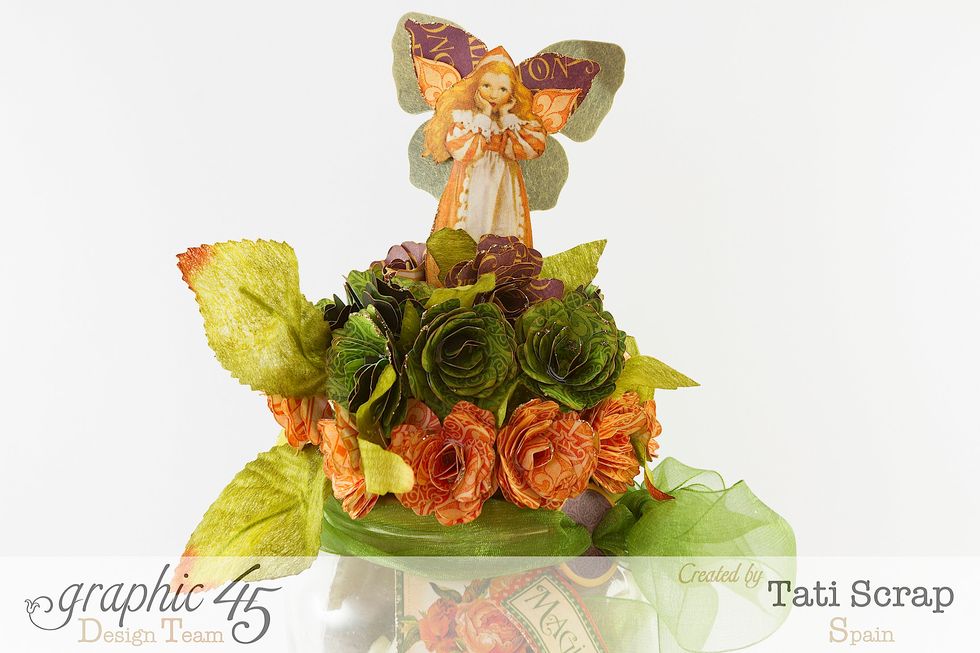 Here with the butterfy. Aquí con la mariposa.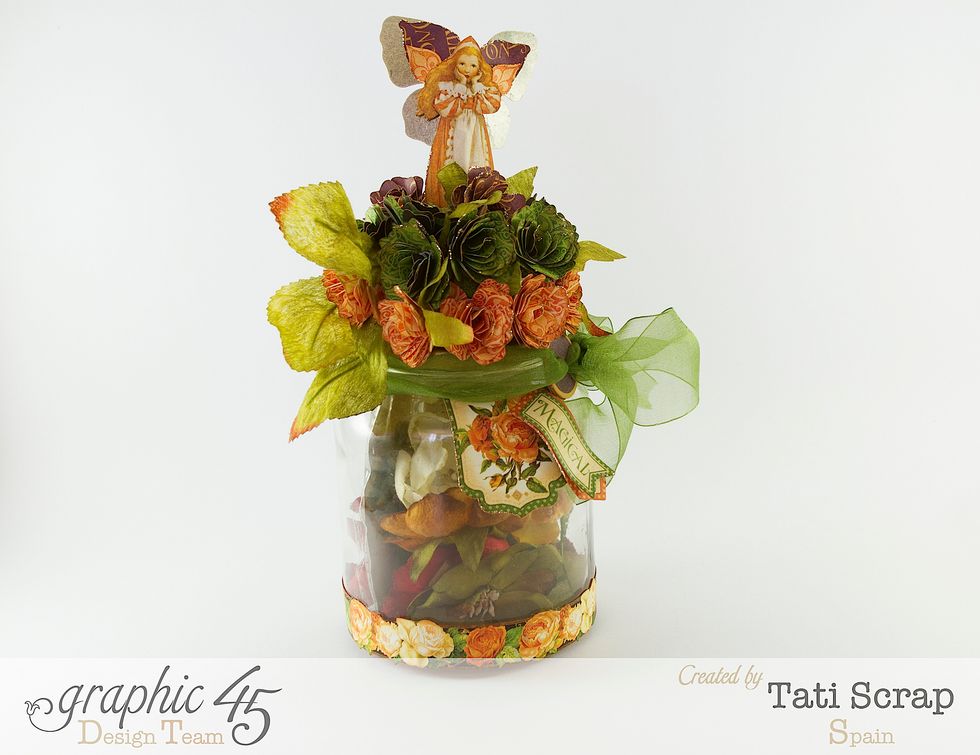 My altered jar finish!! Mi tarro alterado terminado!!
I will use it to keep my Petaloo flowers.... Lo usaré para guardar mis flores Petaloo....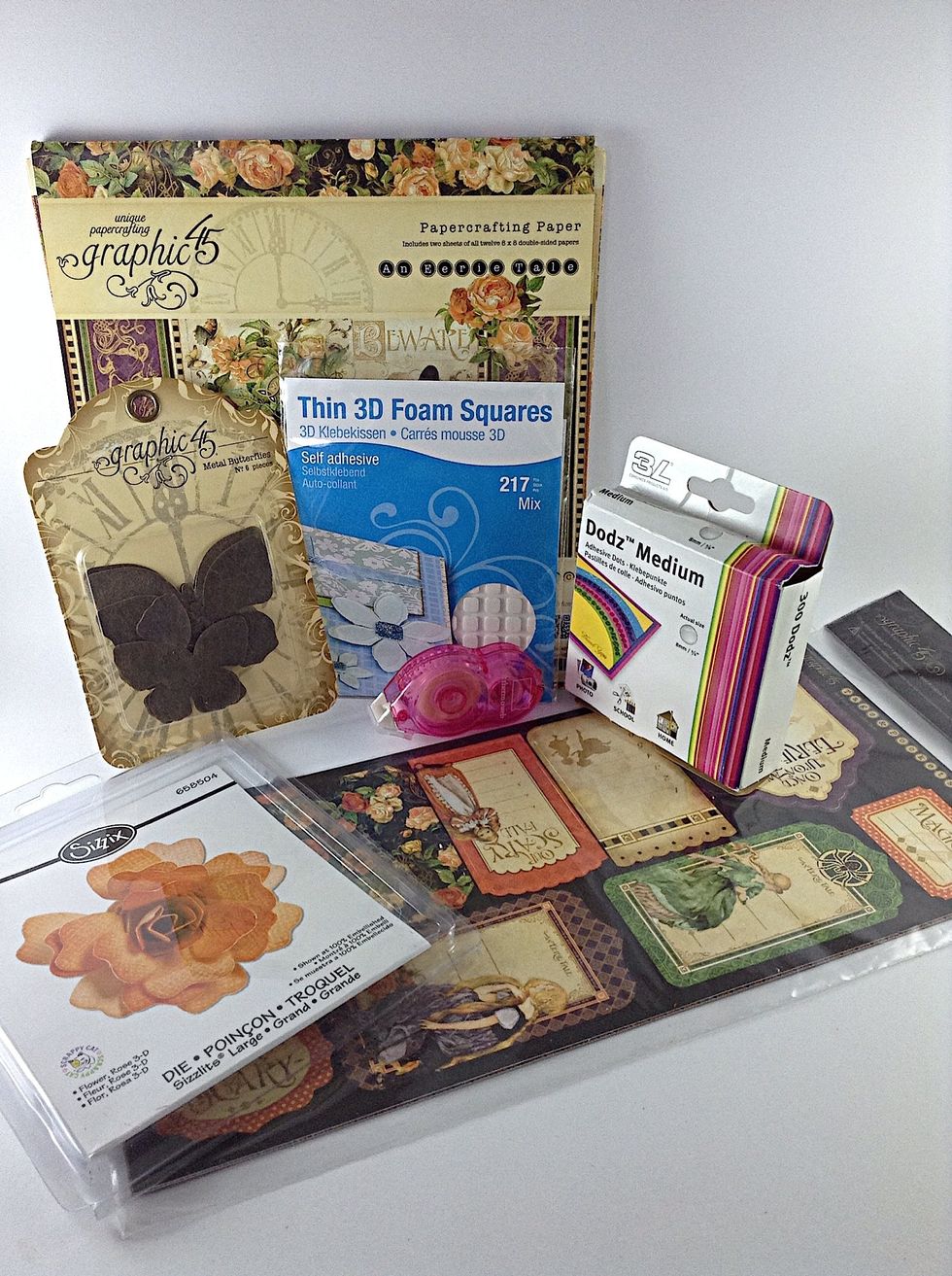 Supplies List.
An Eerie Tale Graphic 45 12 x 12 papers
" Wicked Whimsey"
"Grand Illusion"
"Fanciful Fable"
"Gone Batty"
"Magic Spell"
An Eerie Tale Die-cuts
Graphic 45 Metal Butterflies
Petaloo Flowers
Sizzix flower die
Scrapbooking Adhesives 3L
Stickles: Platinum
A ribbon piece