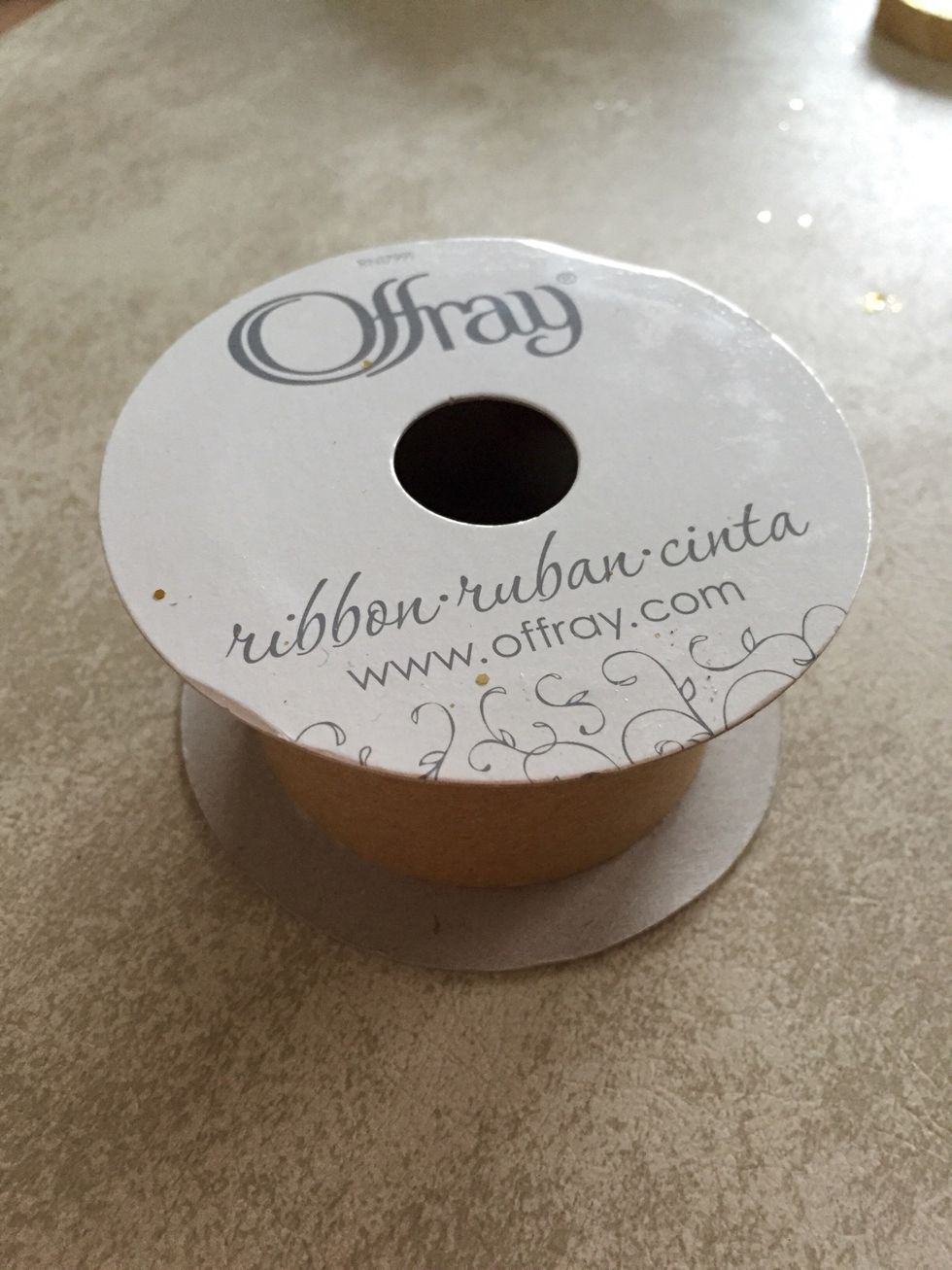 Locate an empty ribbon spool. It can be any size you like!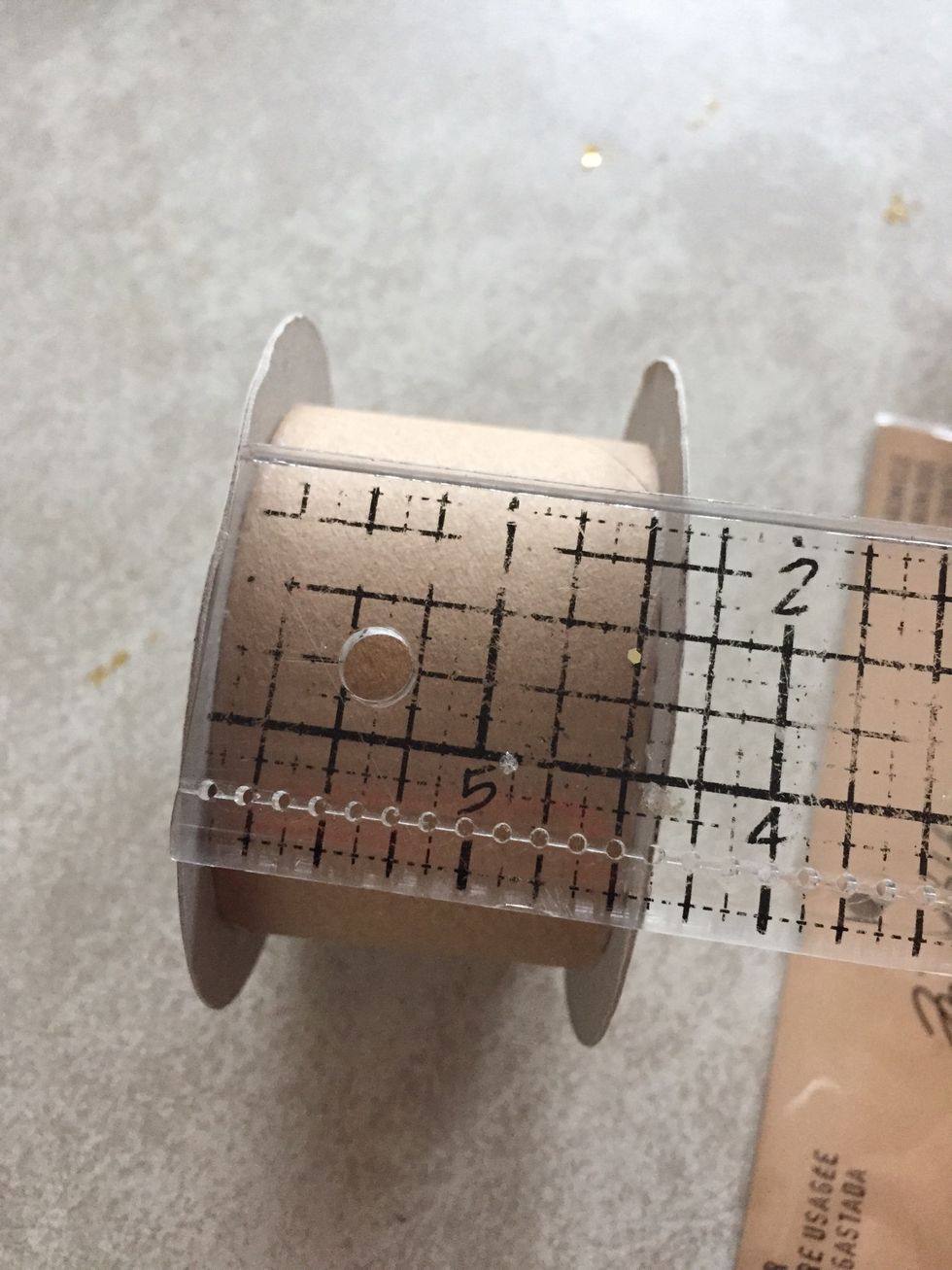 First we'll want to cover the middle of your spool. Start by measuring how tall your spool is. Don't worry about length.
From your paper pad, take a piece of Grand Illusion paper, stripe side up. If your spool measured 2" high, cut off a strip that's 2" high. Place glue behind your strip and adhere to your spool.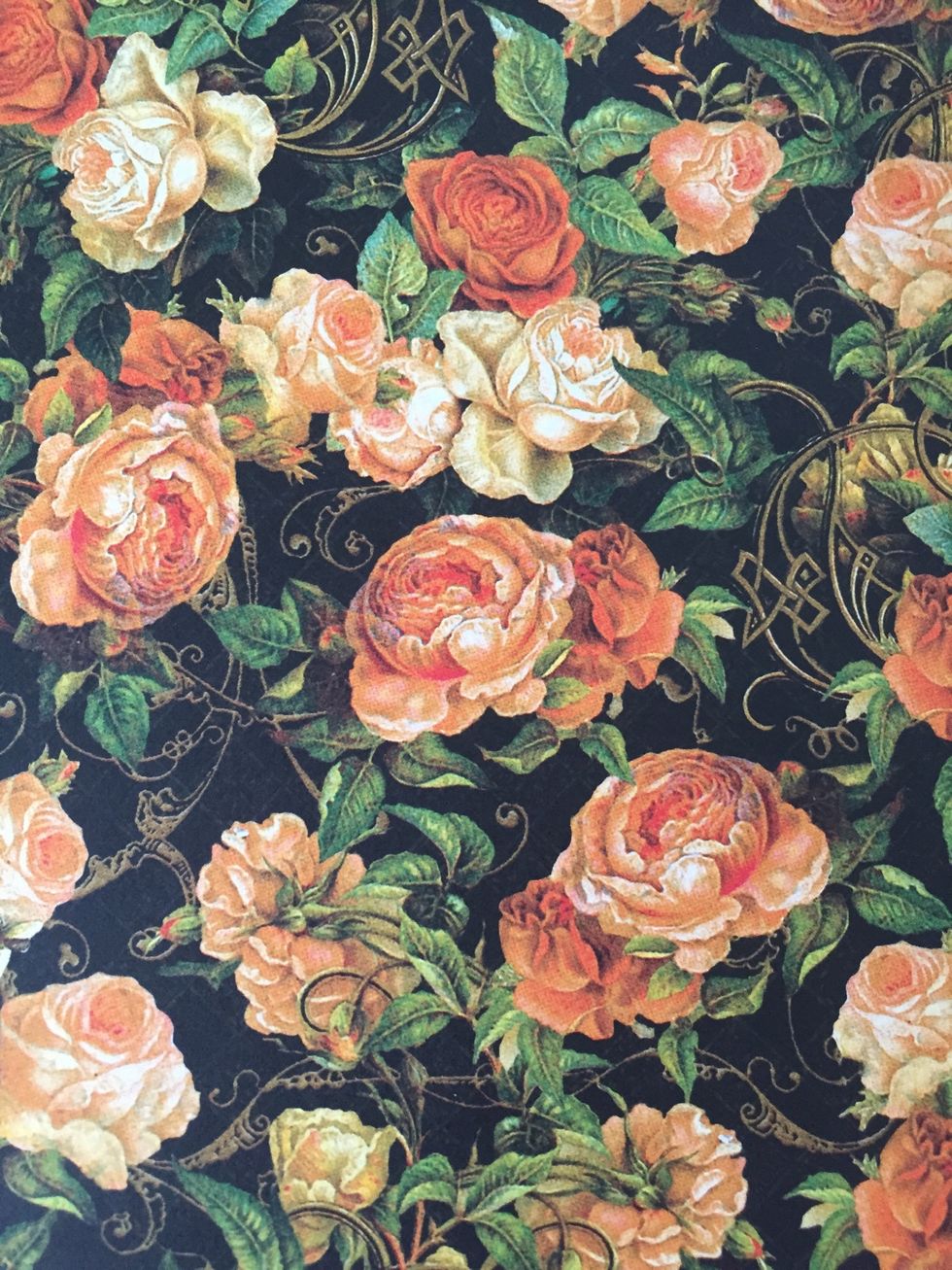 Locate your Enchantment paper. You'll use this for the top and bottom of your spool.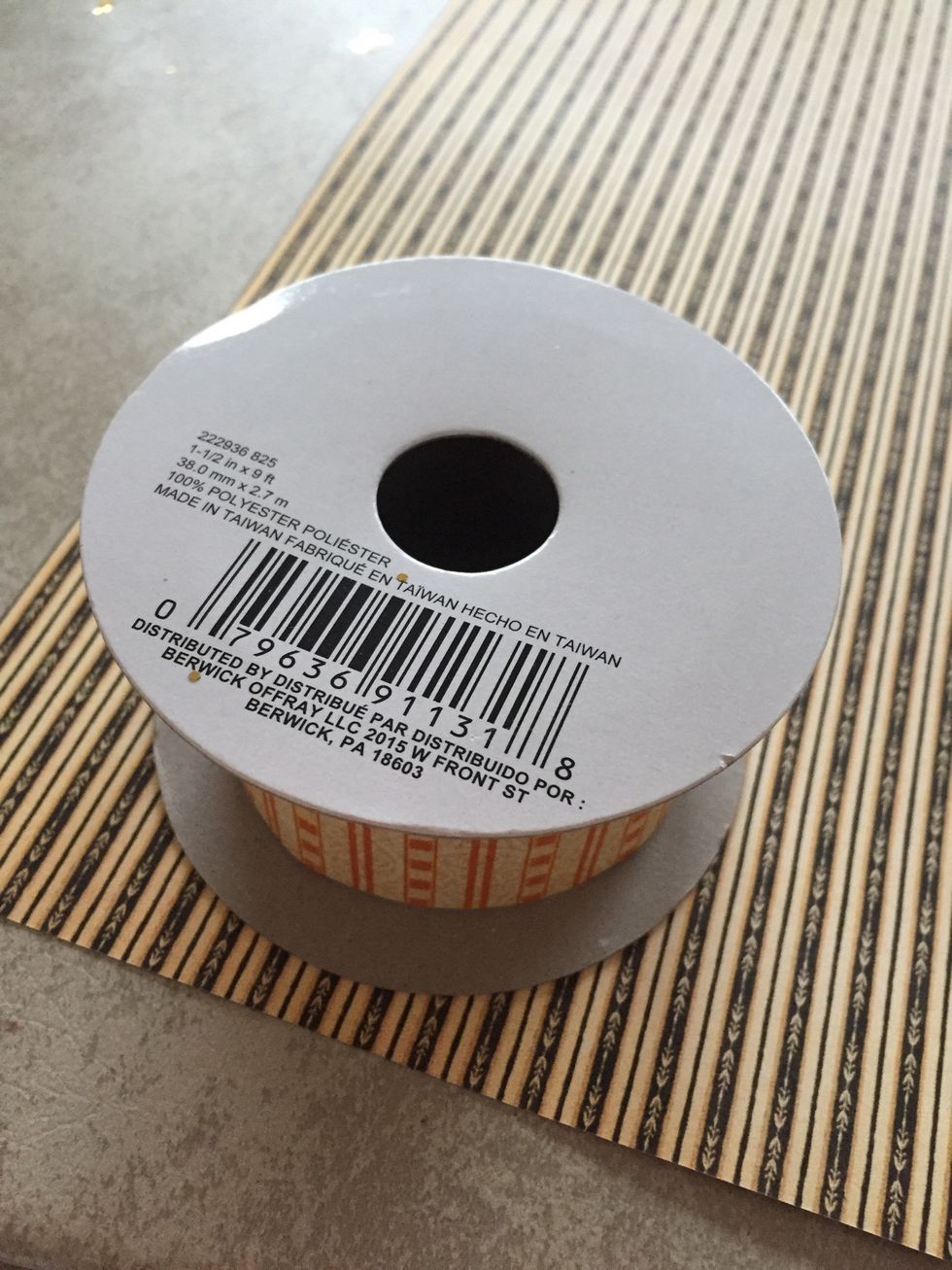 Flip paper over, then place spool on top. Trace the circle shape of your spool and cut out. Do this again and glue both pieces to the top and bottom.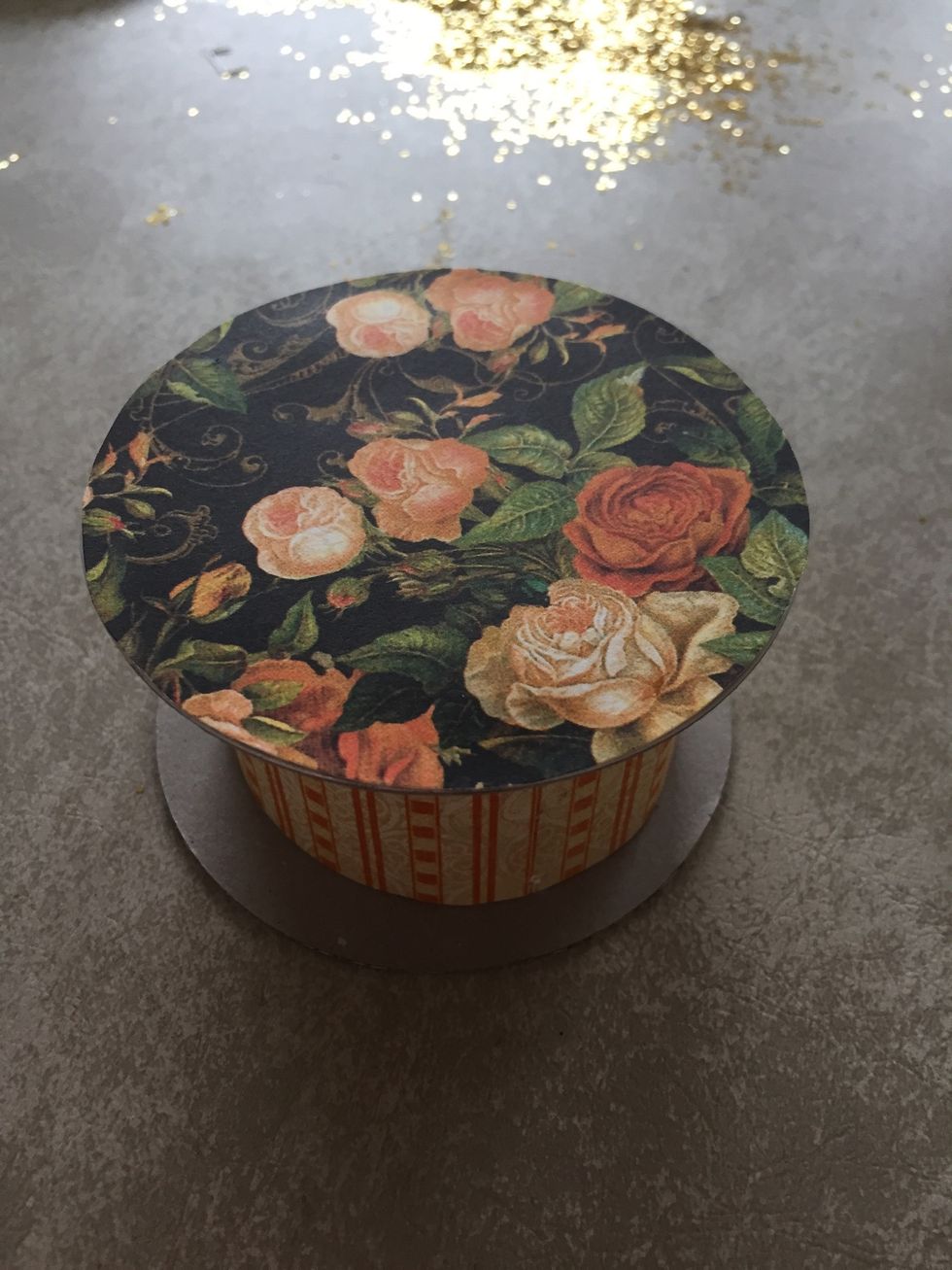 Voila! Now what to do with that unsightly uncovered part of the spool?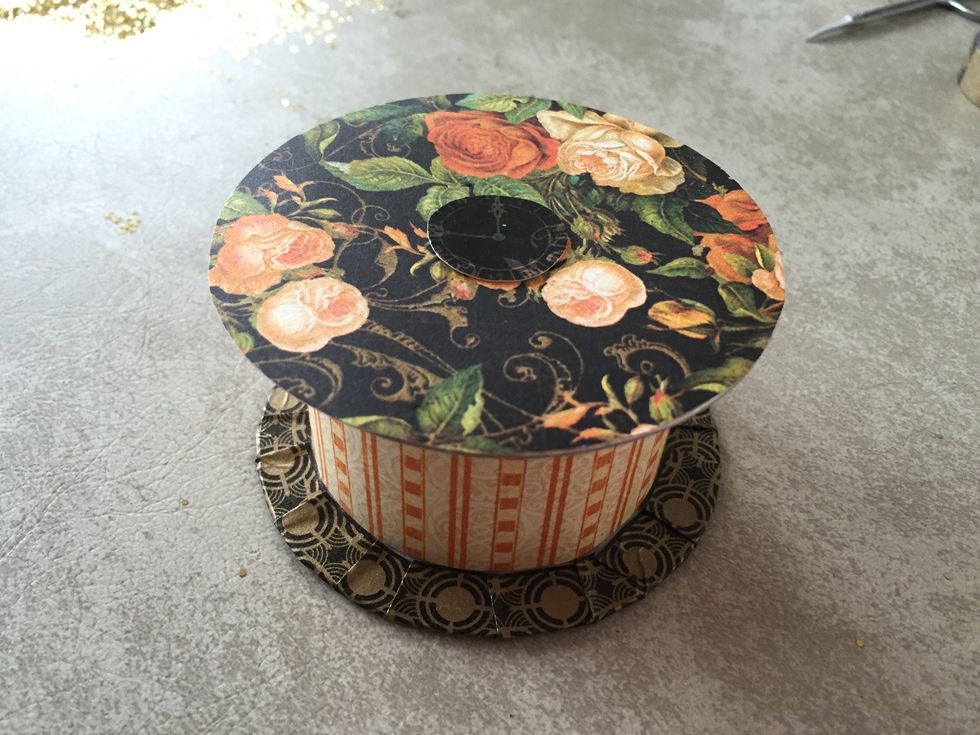 Take some washi tape and wrap around the bottom, folding the excess under your spool. Don't worry about doing this for the top - just the bottom is fine. (Ignore the black clock image!)
Glue your flowers on top.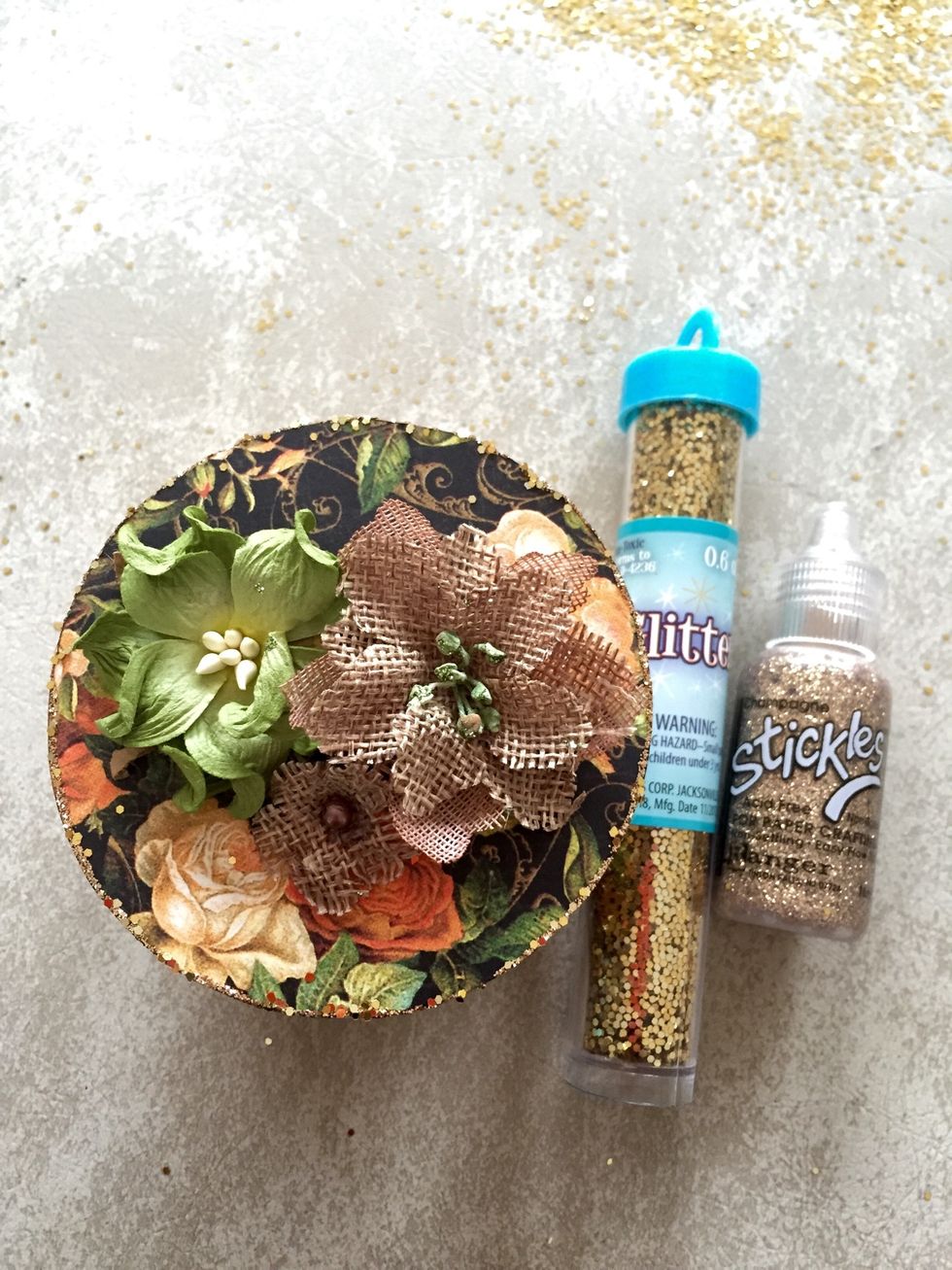 Take some gold Stickles and apply around the top edge and the bottom. Sprinkle some bigger gold glitter over the Stickles.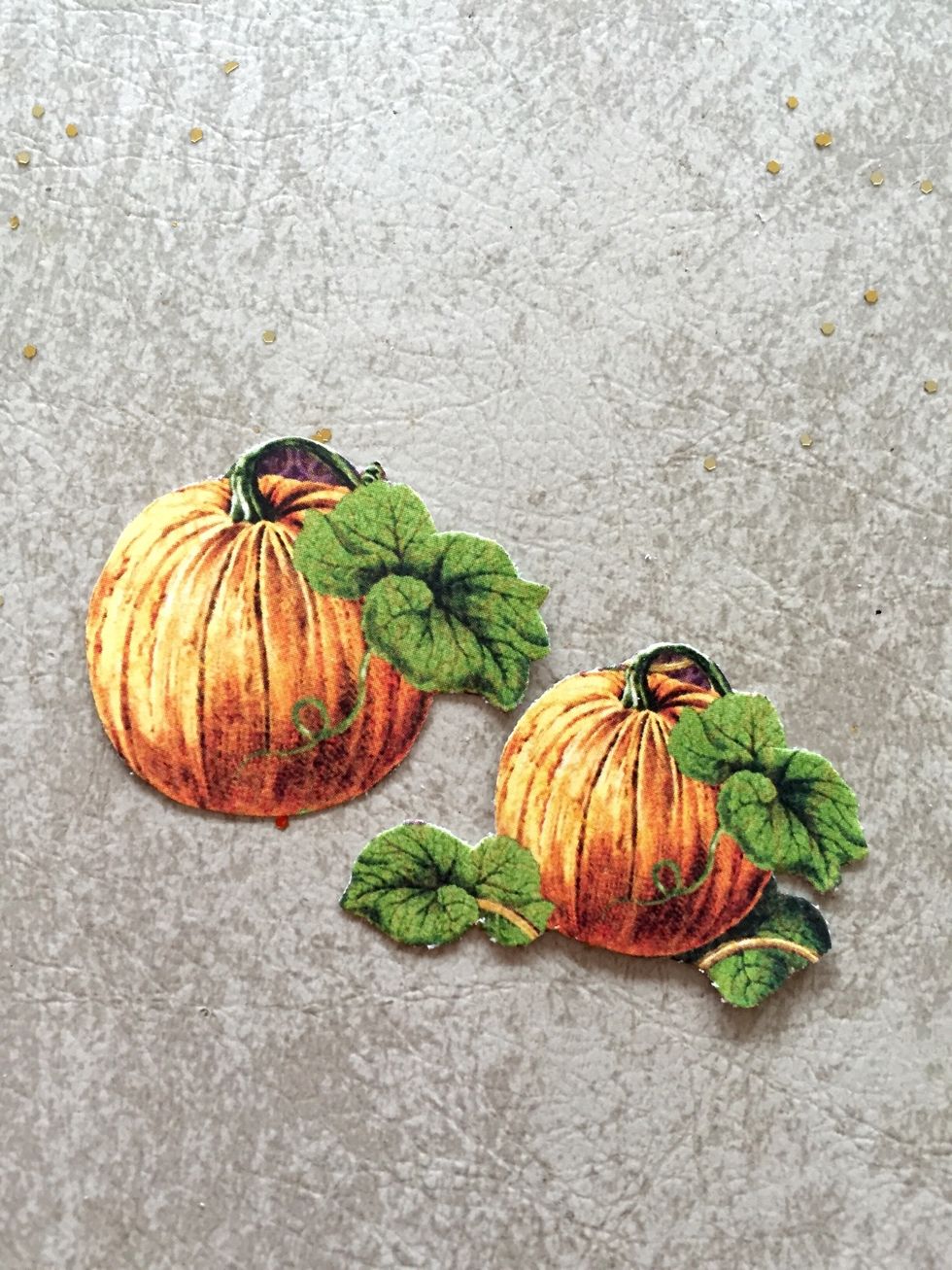 Take your Abracadabra paper and cut out a bunch of large and small pumpkins.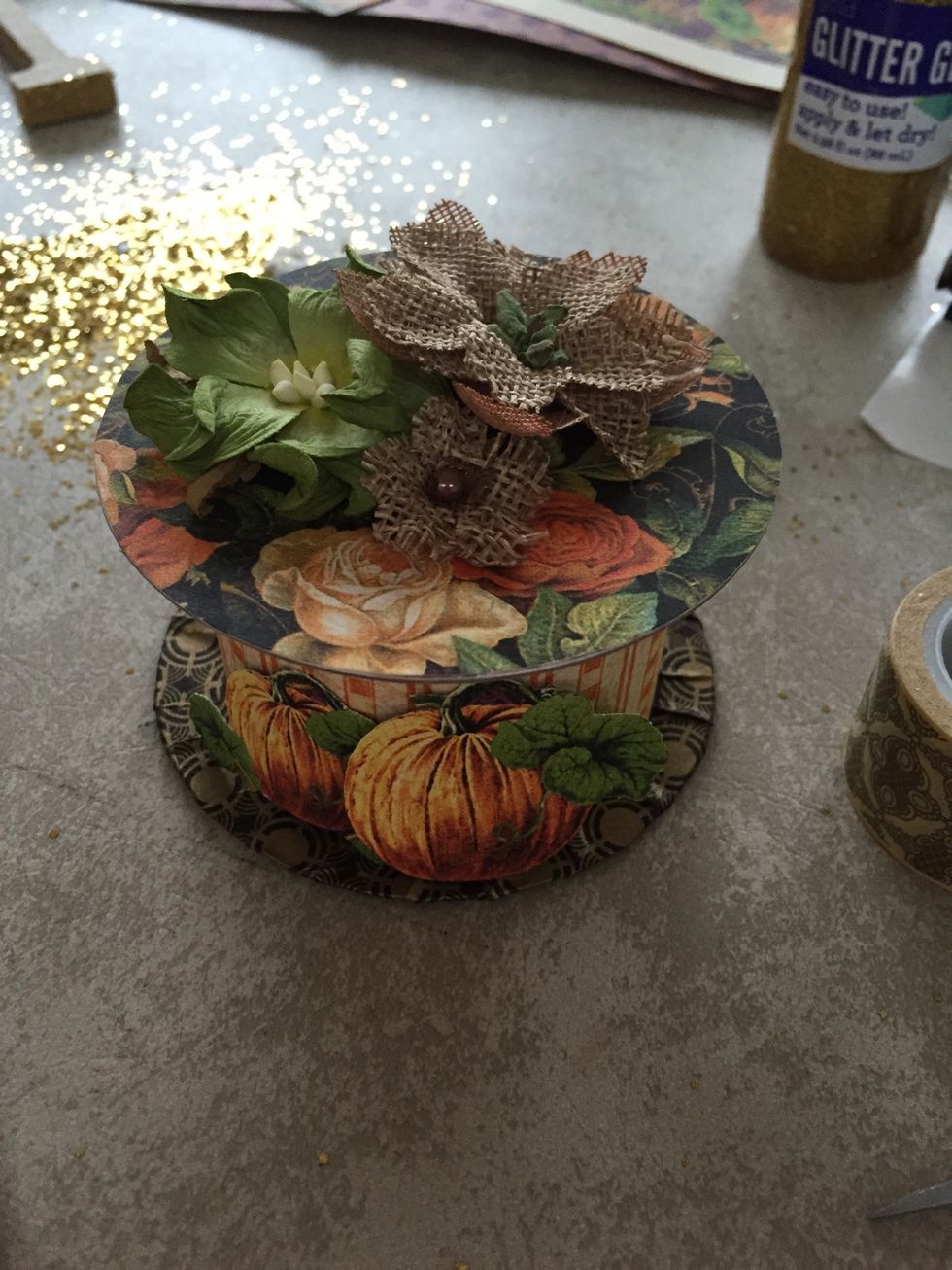 Adhere the pumpkins to the middle of your spool using foam dots.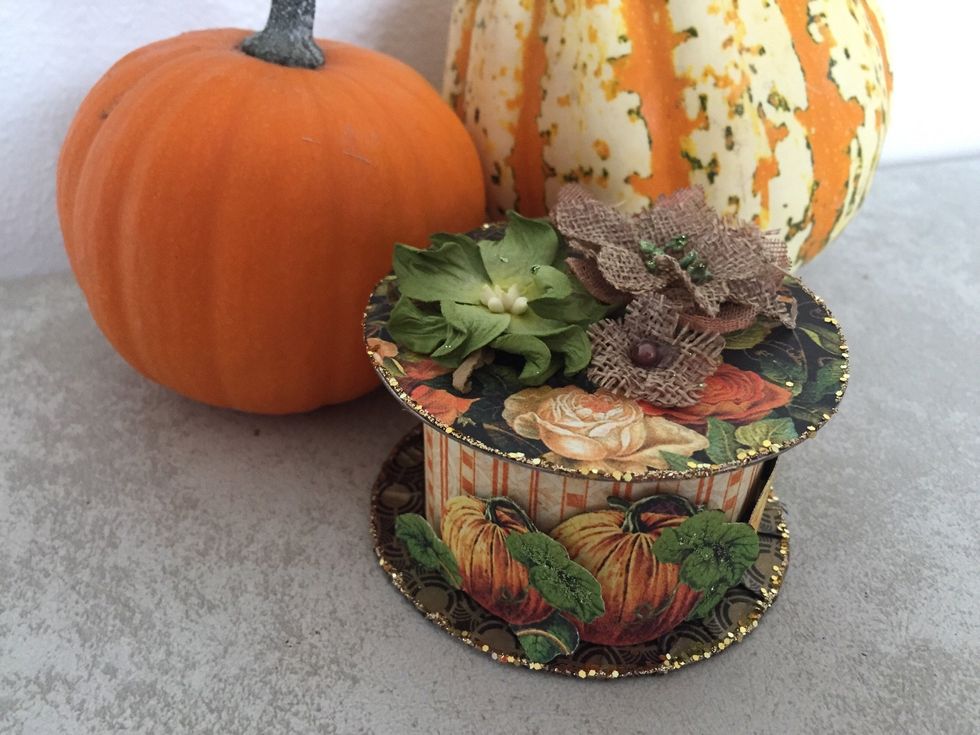 Take your newly altered ribbon spool and add it to a tabletop of gourds! Or, make a few more and use them as place card holders at your next Halloween party.
1 ribbon spool
12 x 12 Graphic 45 An Eerie Tale Paper pad
Petaloo Green flower
Petaloo Burlap flowers
Gold glitter
Gold Stickles
Green Stickles
Glue
Ruler
Detail scissors
Paper trimmer
Foam dots
Graphic 45 washi tape