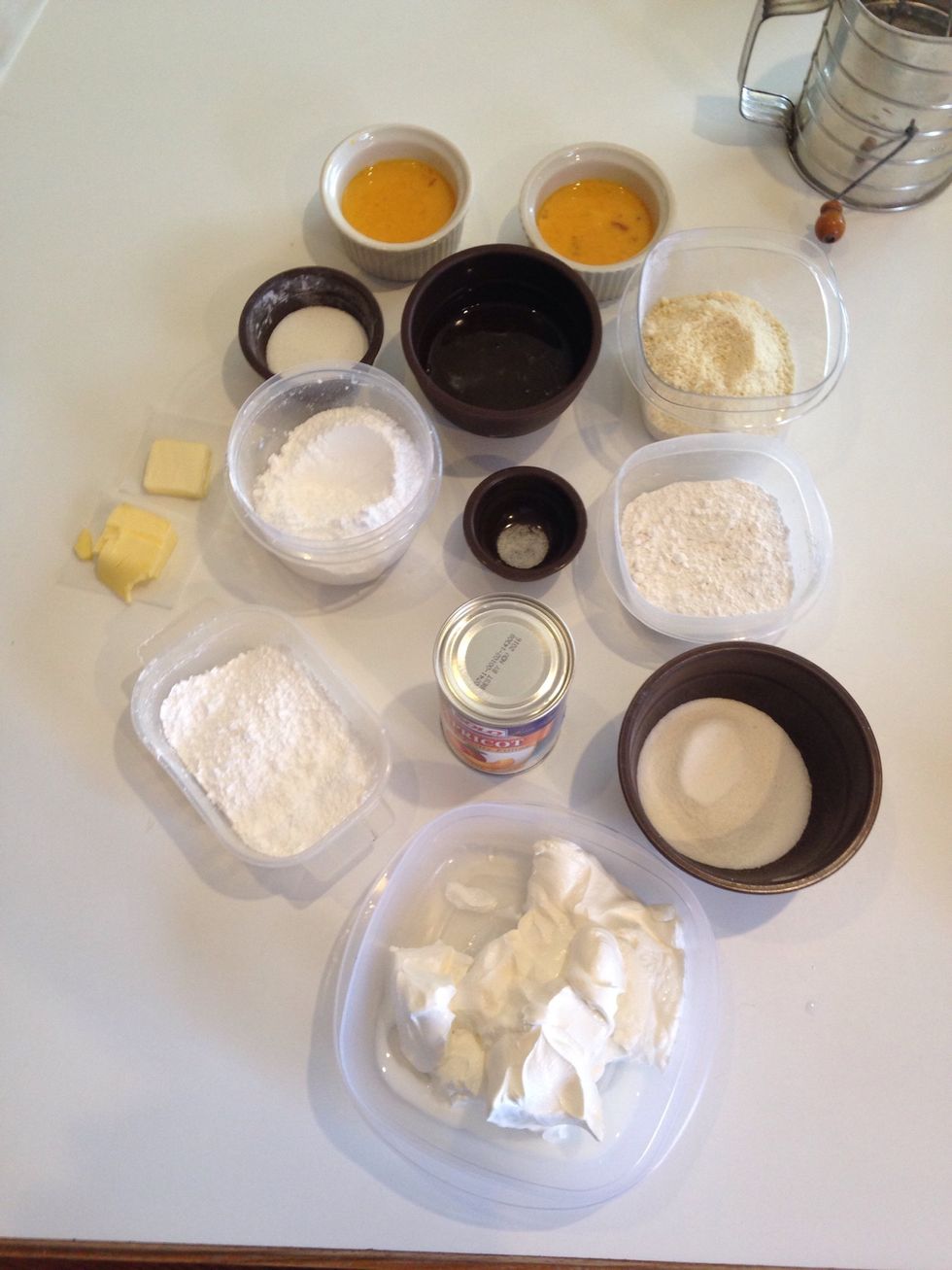 Assemble all ingredients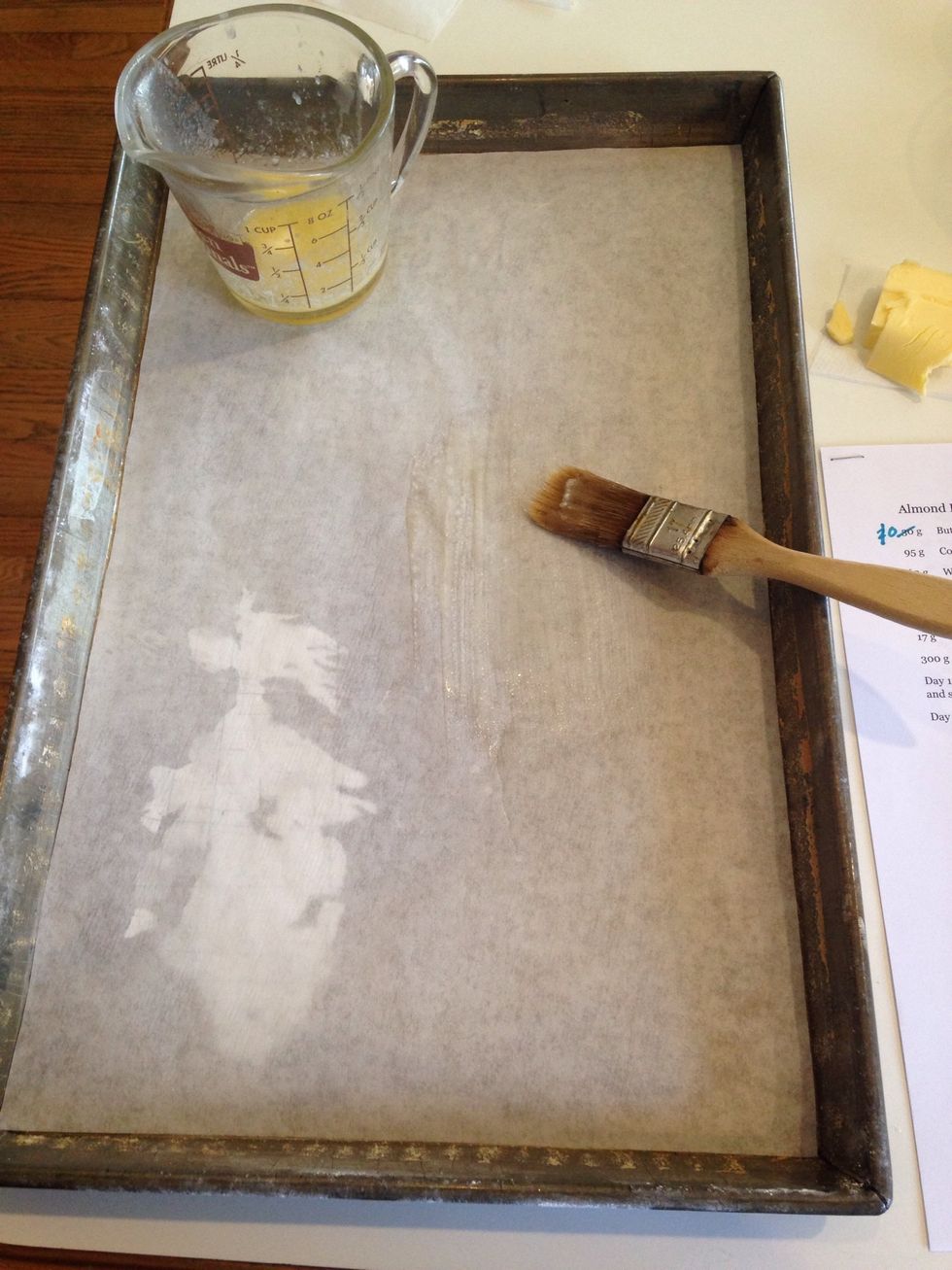 Line an 11x17 sheet pan with parchment and brush with melted butter. Preheat the oven to 400* with rack positioned in the middle.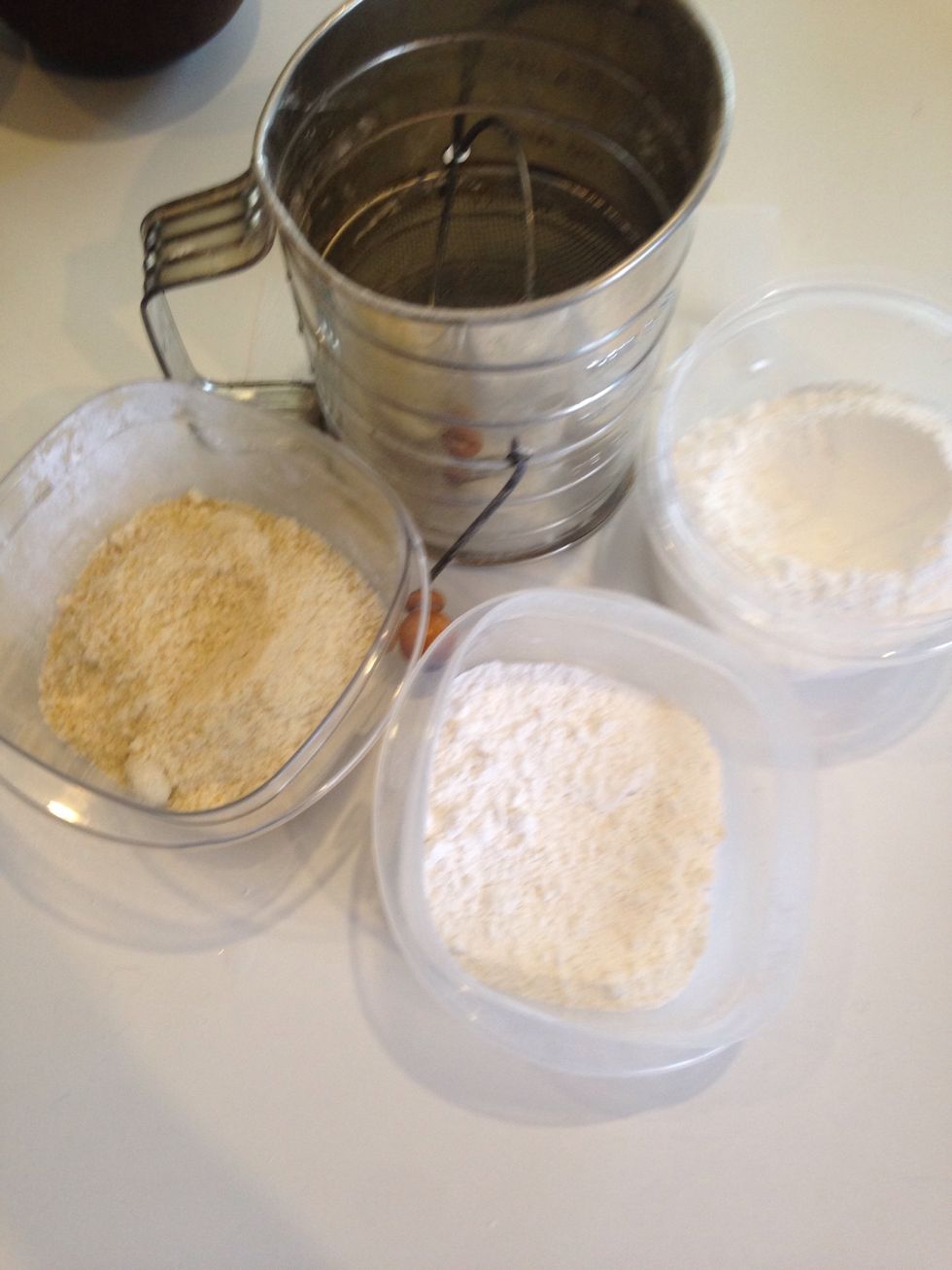 Sift together the almond flour, cake flour and 95 g confectioners sugar. If almond flour is coarse, you may want to process to a finer particle to process through the softer.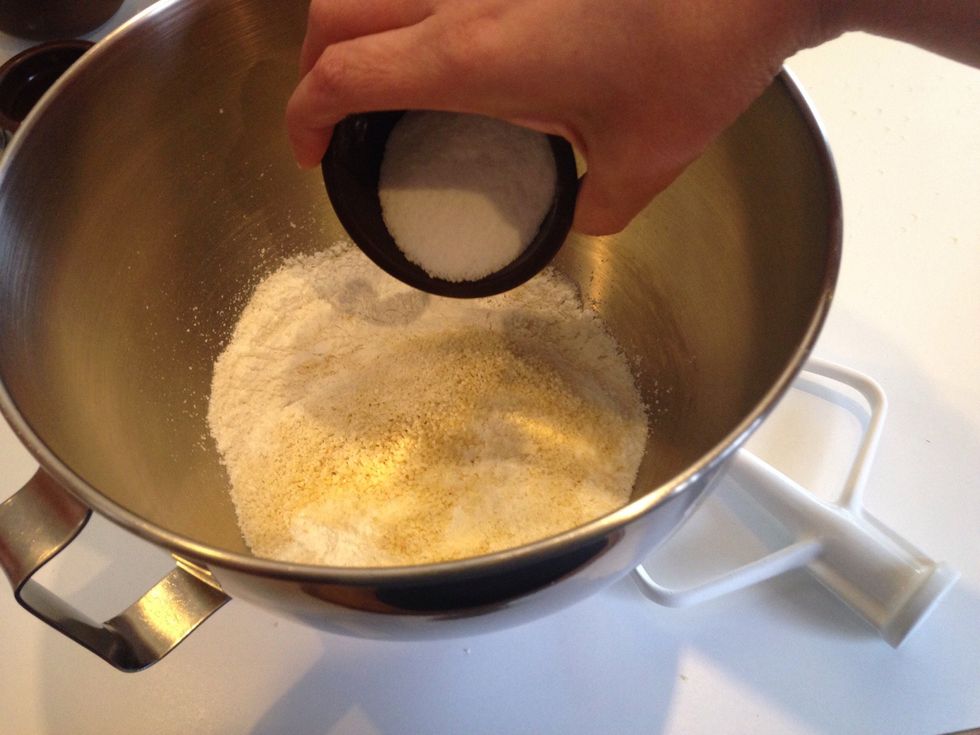 Combine the 30 g sugar with the sifted flour mixture in the bowl of the stand mixer. Use the paddle attachment to combine for 30 seconds.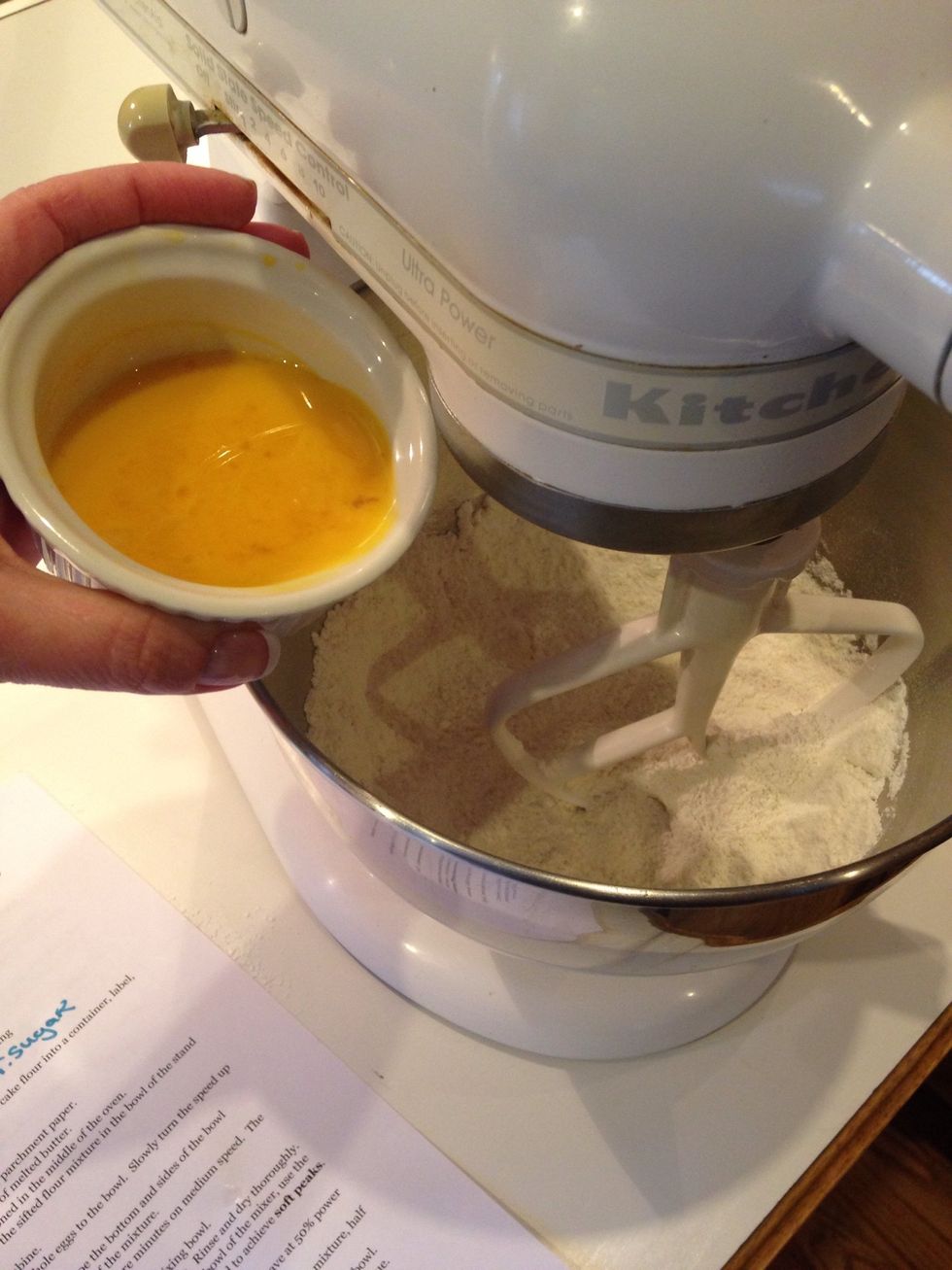 Stop the mixer and add the first 60 g of whole eggs. Slowly turn the speed to medium for 4 minutes.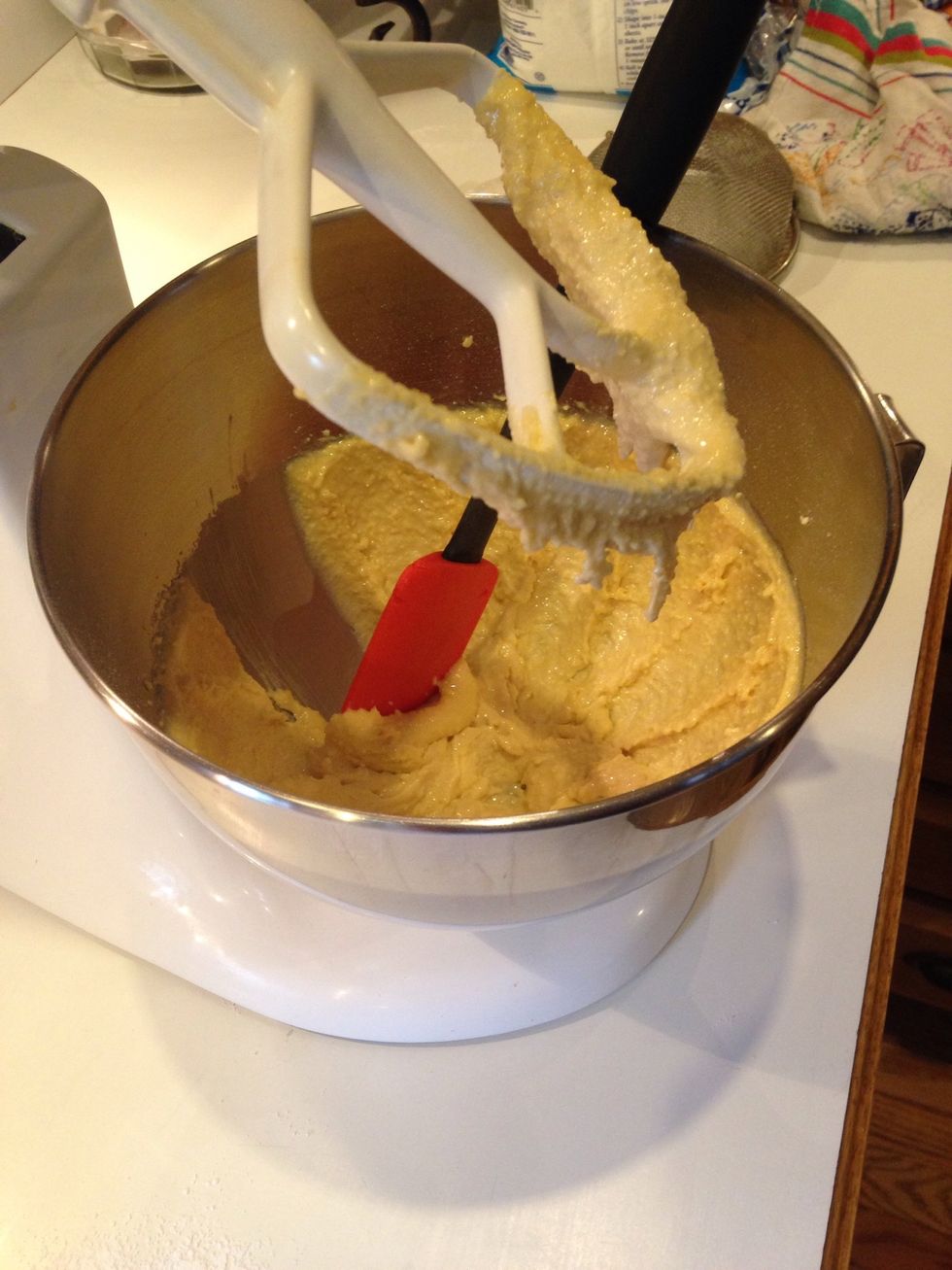 Use a rubber scraper to scrape up bottom of bowl and down sides.
Add 60g whole eggs and mix on medium for another 4 minutes.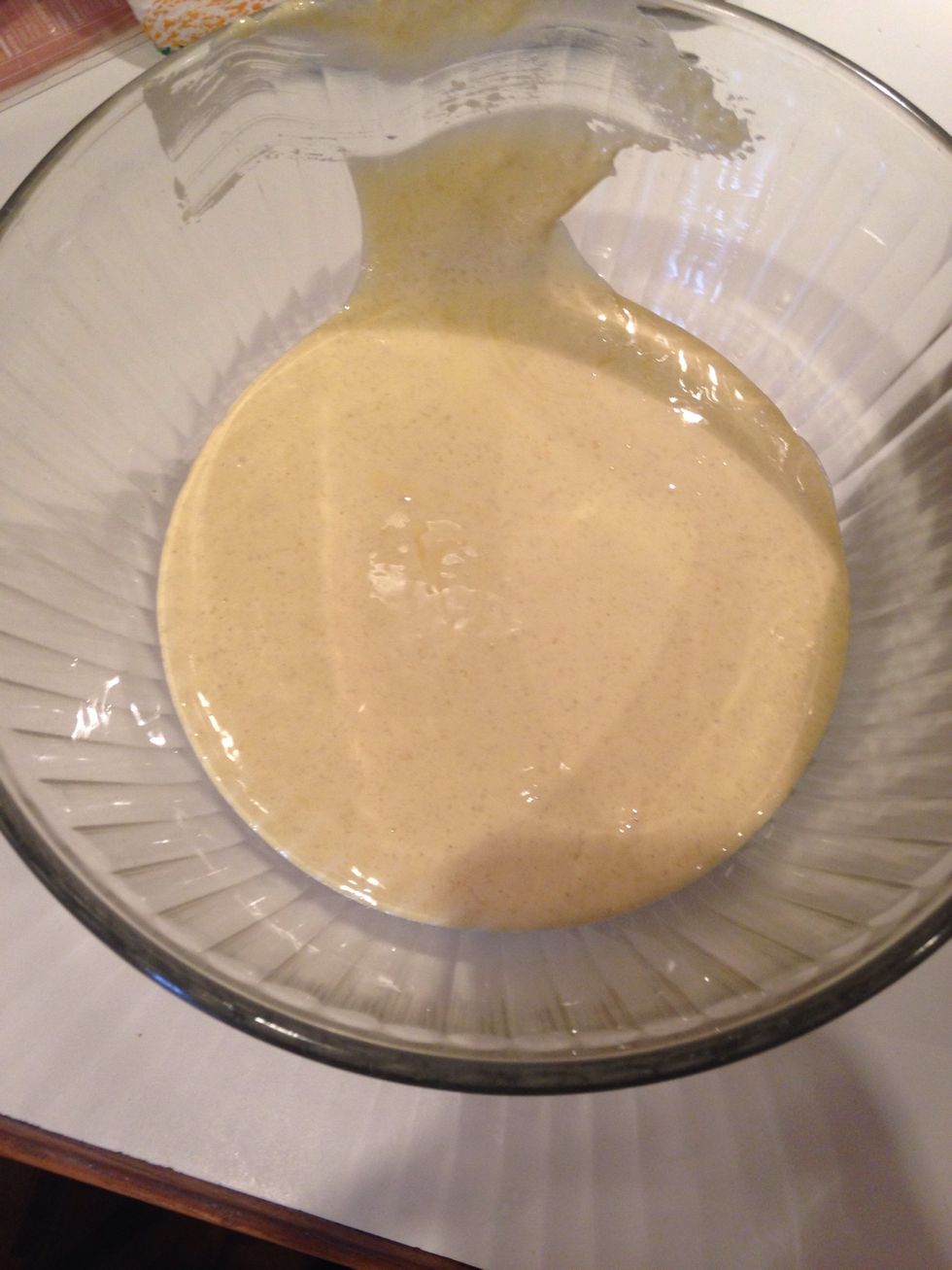 Scrape down the sides and bottom of the bowl once more. Mix 10 seconds then transfer batter to mixing bowl.
Wash the bowl of your mixer with hot soapy water and dry thoroughly.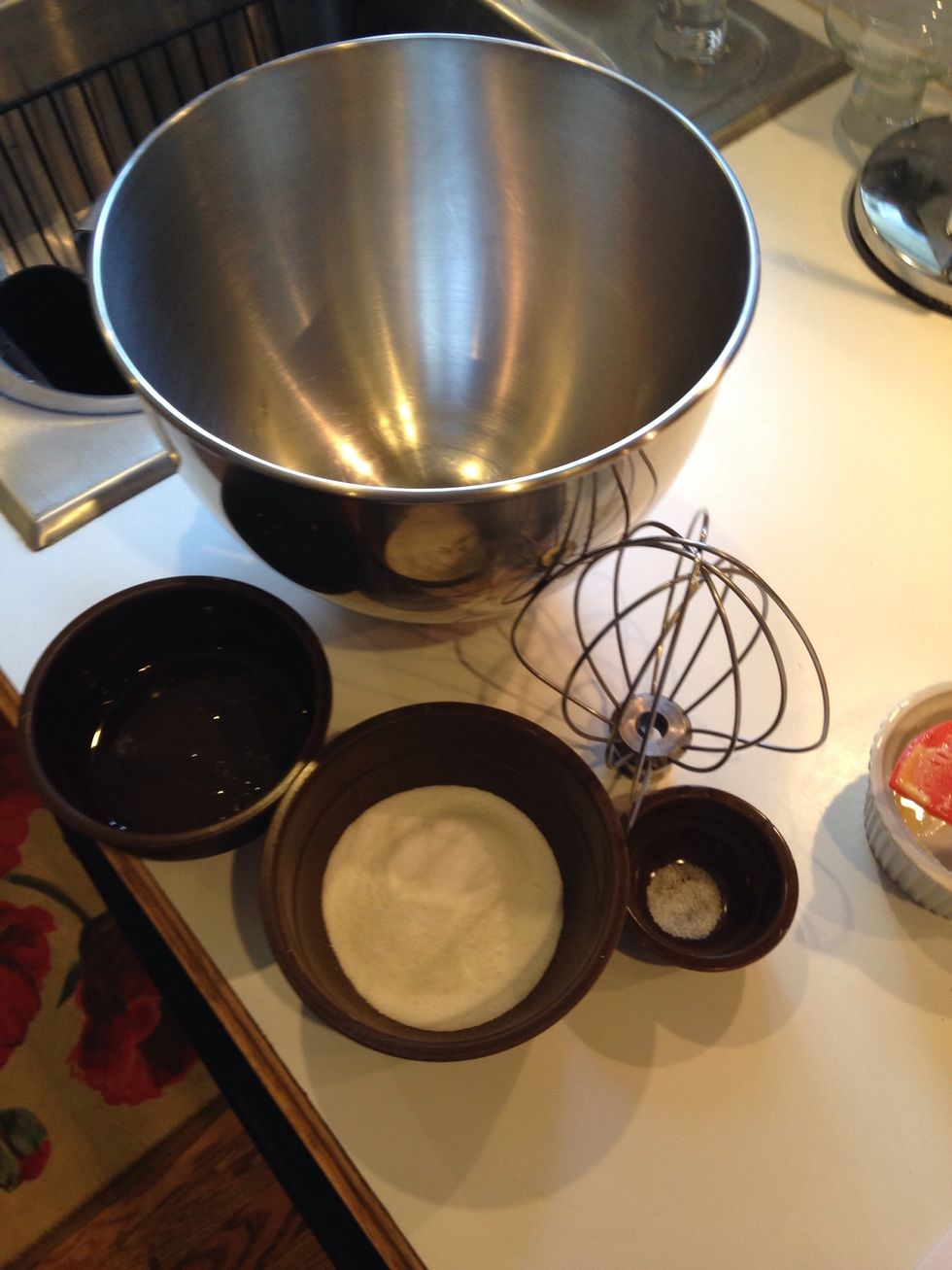 Combine the egg whites, 70g sugar, and sea salt in the clean bowl. Use the whisk attachment and whip for 3 minutes on medium speed to achieve soft peaks.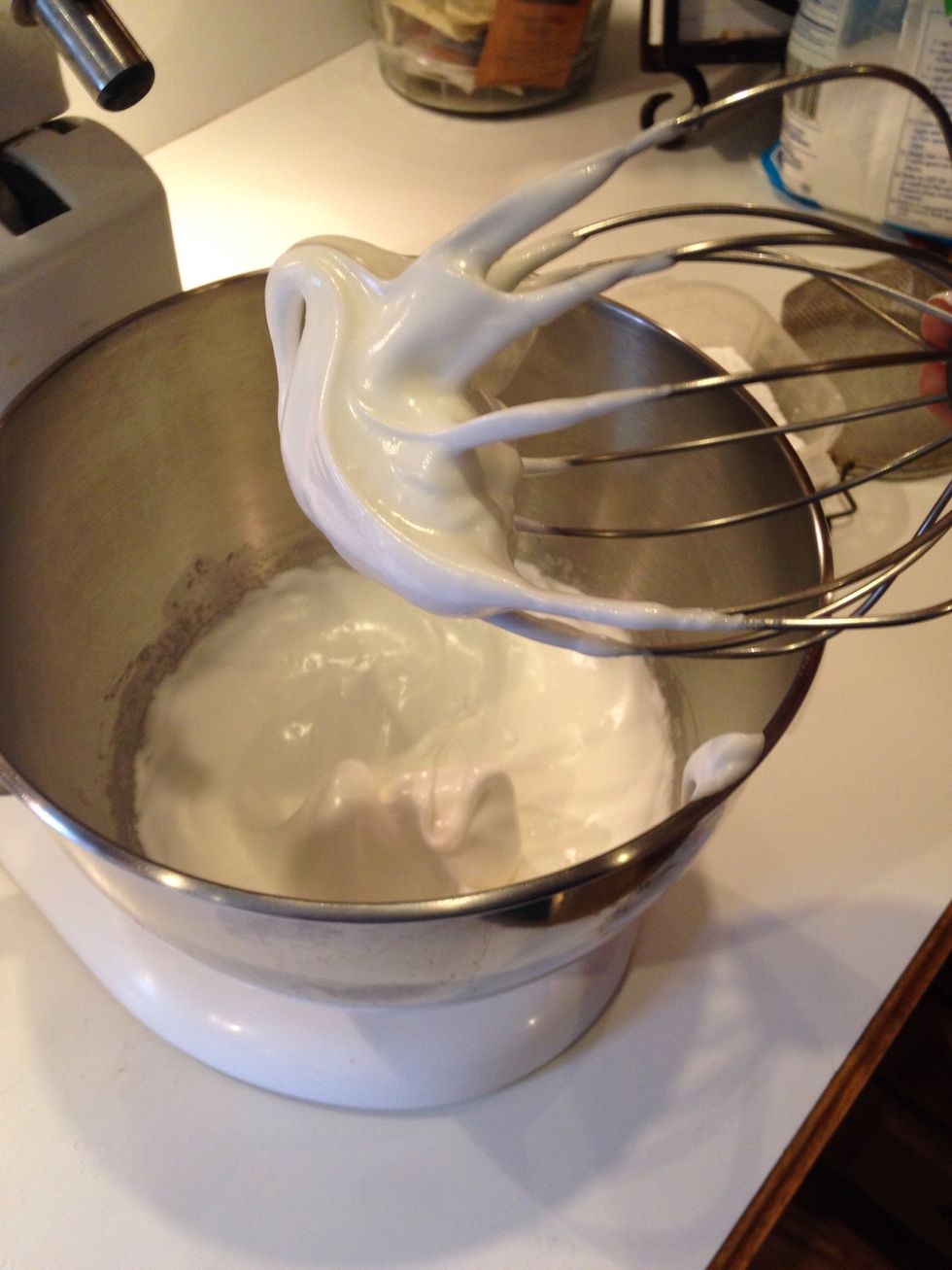 Soft peaks! When tip falls over on self. Do not over beat, stiff peaks will break and your cake won't work!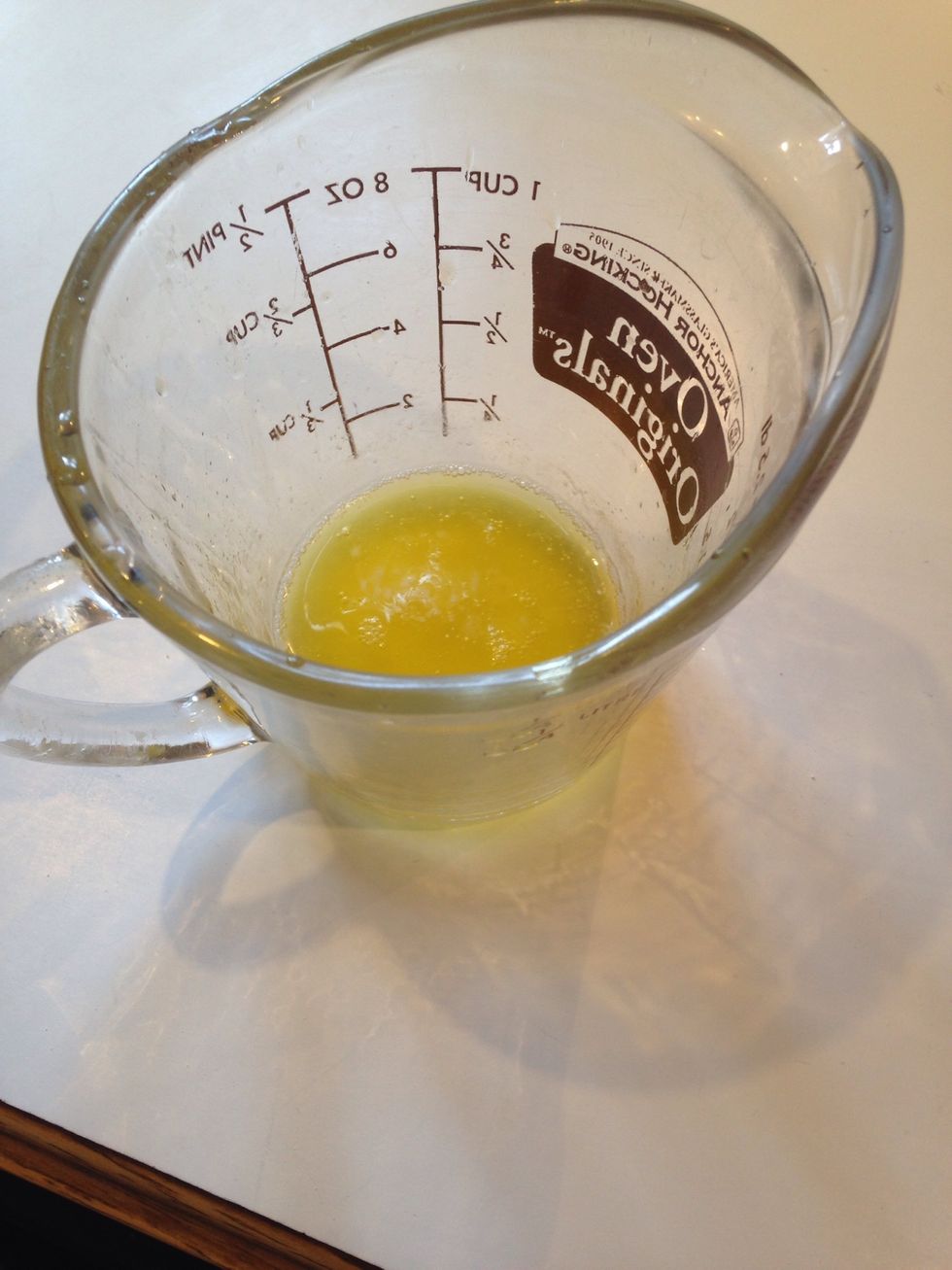 Melt 17g European butter in microwave.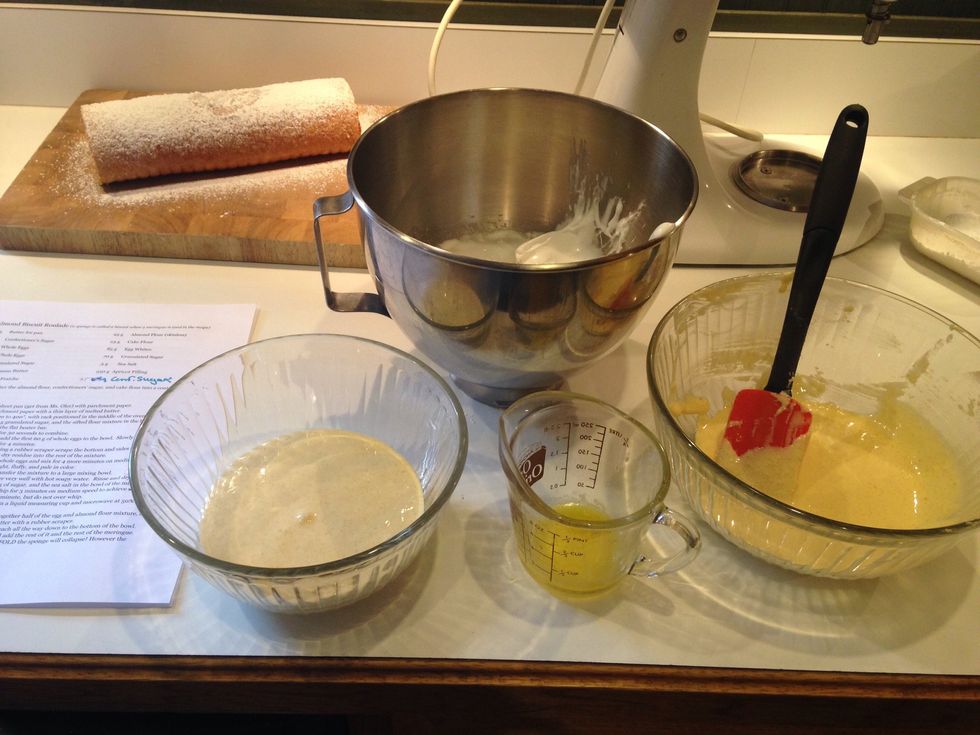 Place half the flour batter in a large mixing bowl. Add half the meringue and the melted butter.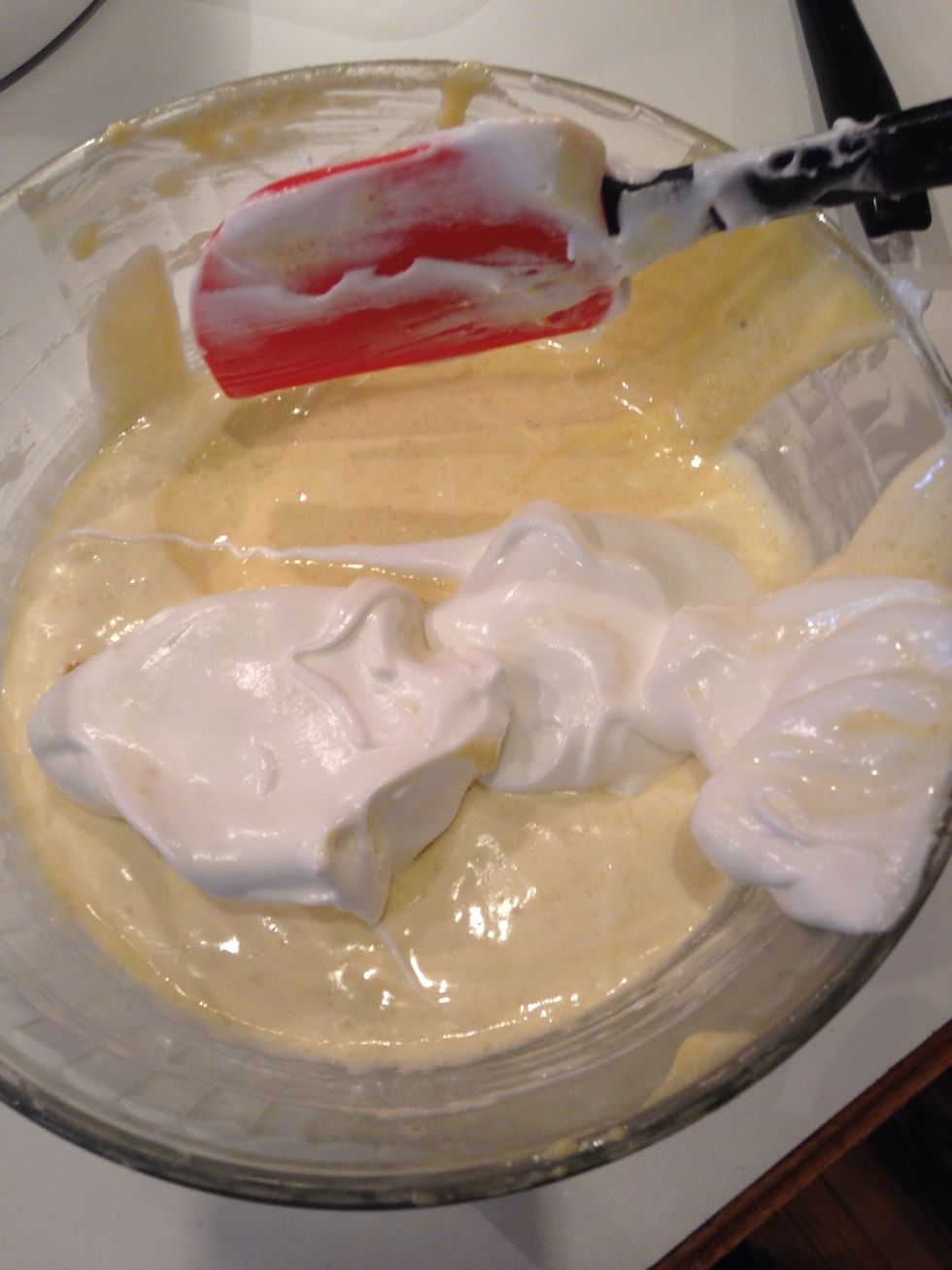 Add remaining meringue and flour batter and repeat folding process.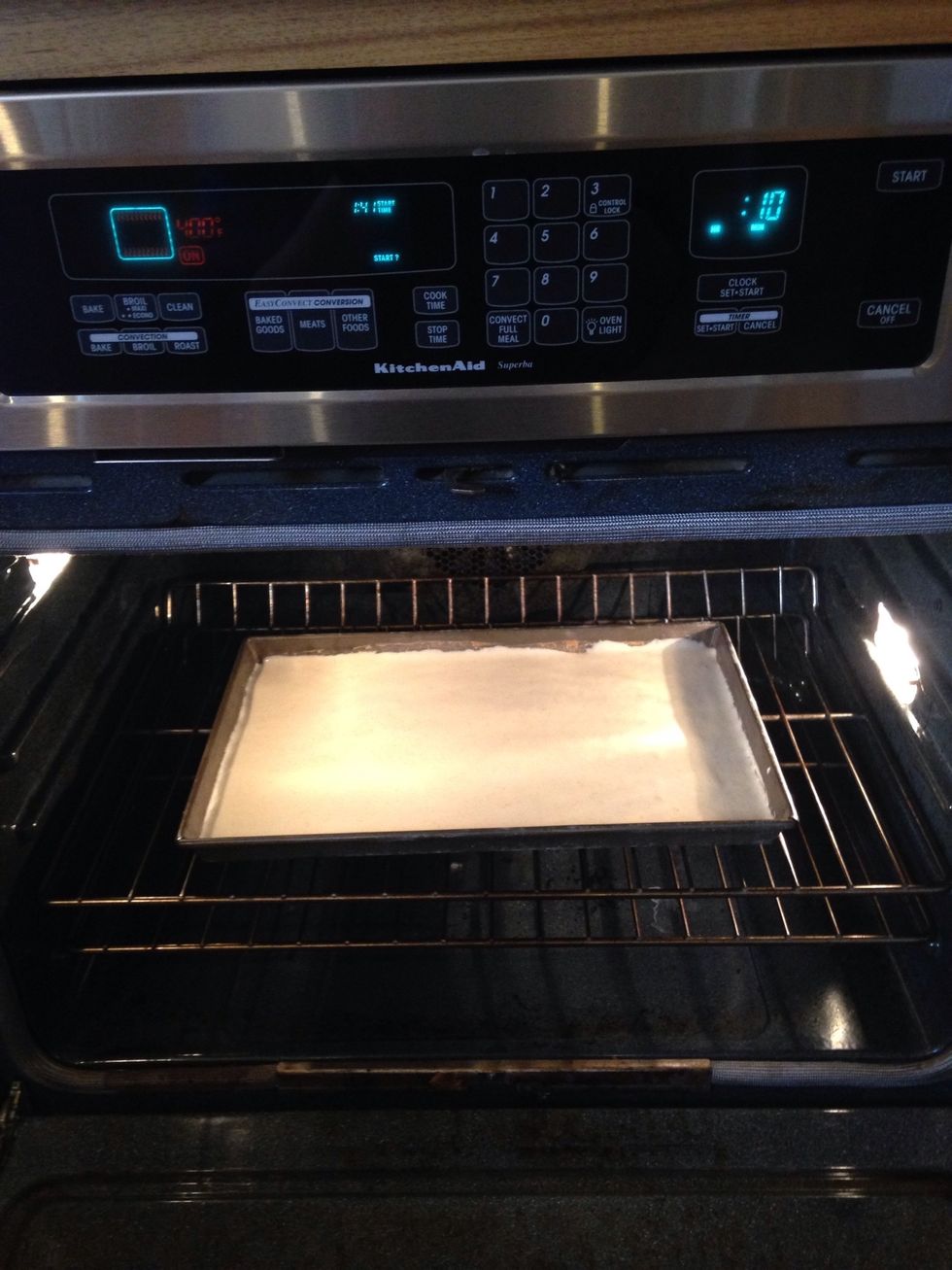 Place in preheated oven for 8-10 minutes.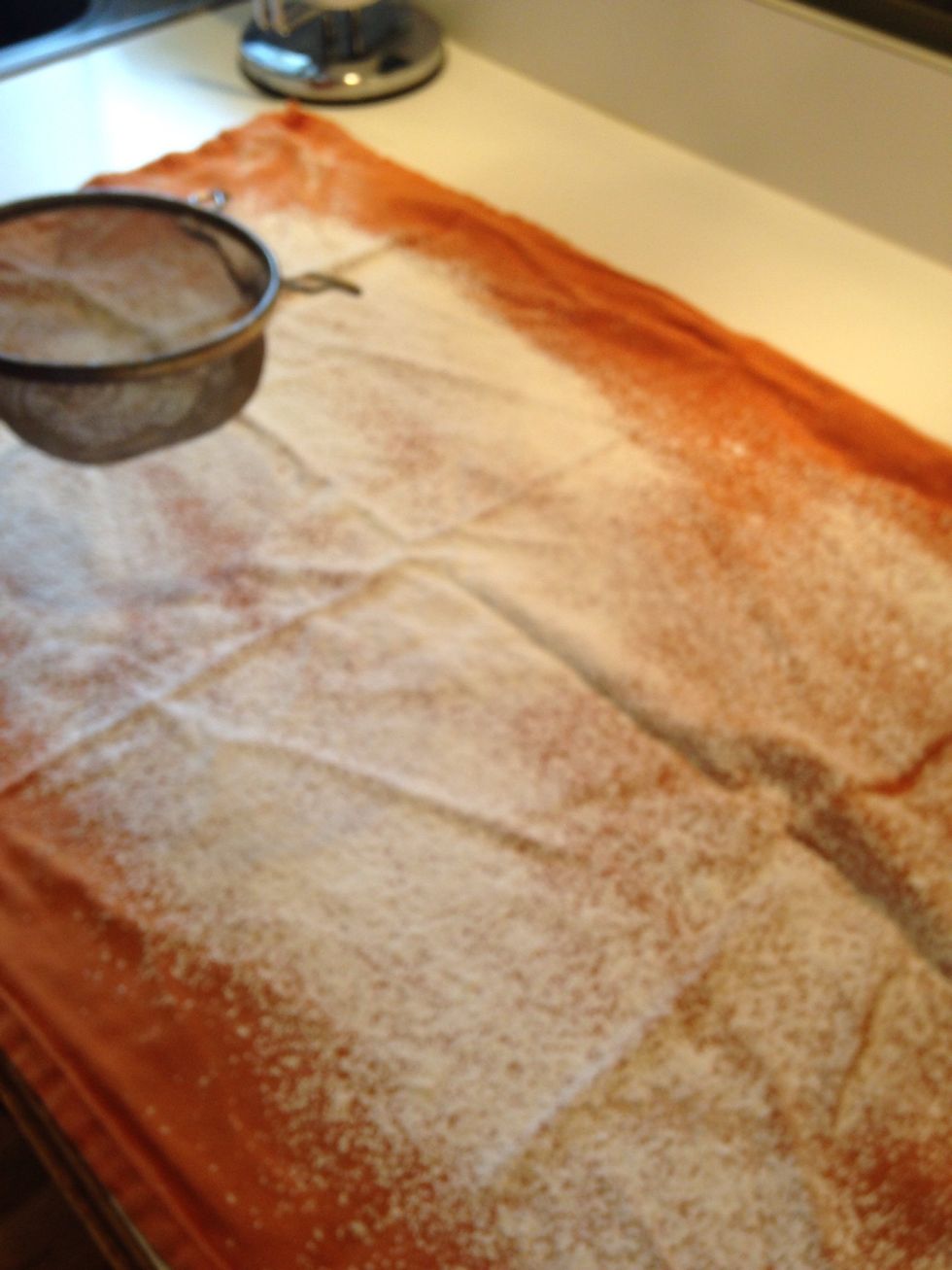 Lay clean tea towel on counter and dust with powdered sugar to prevent sticking.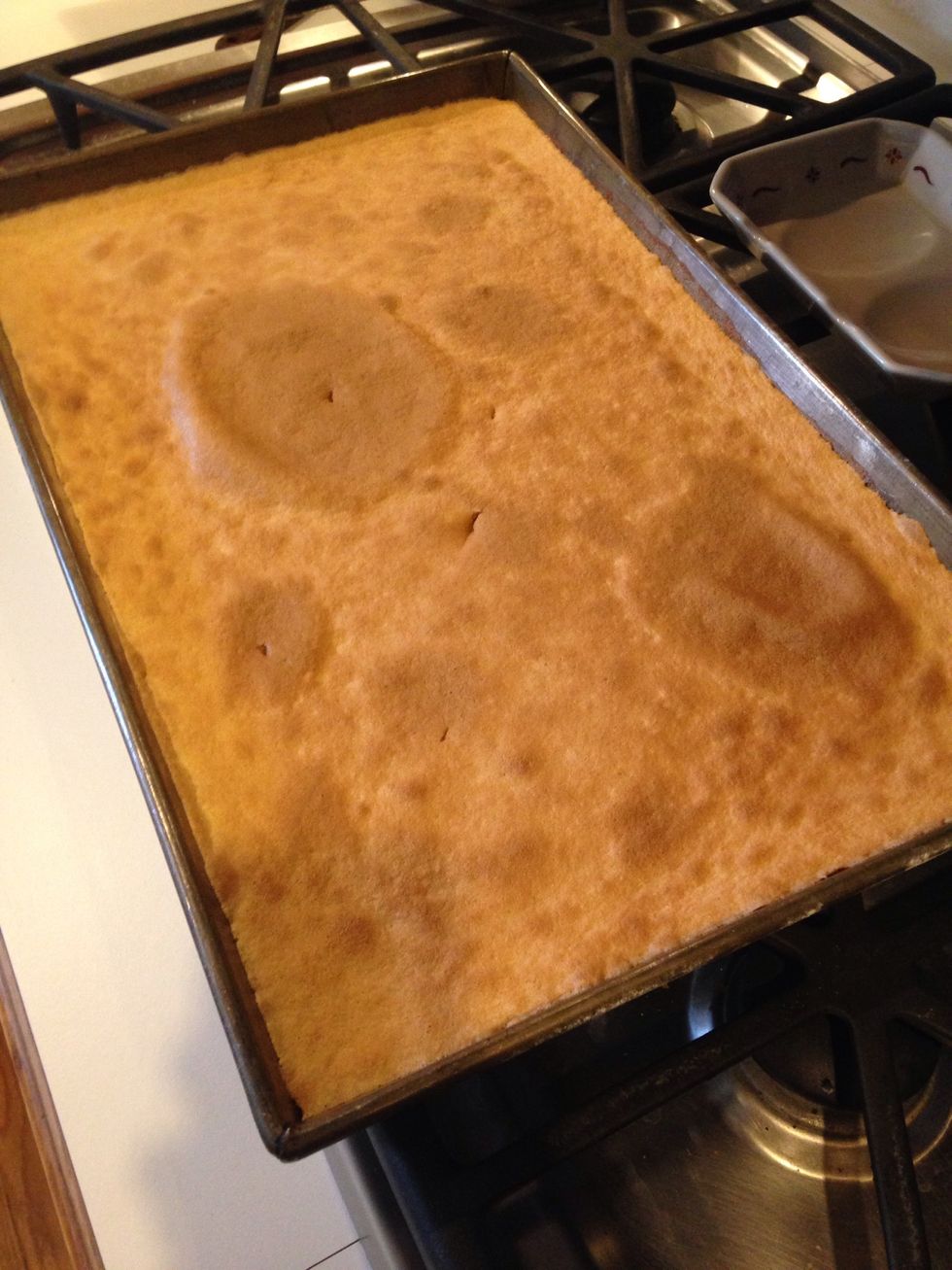 Mine had s few air bubbles which I could have eliminated by drawing a knife through the batter prior to baking. A knife inserted comes out clean and cake is done. Mine took 8 minutes.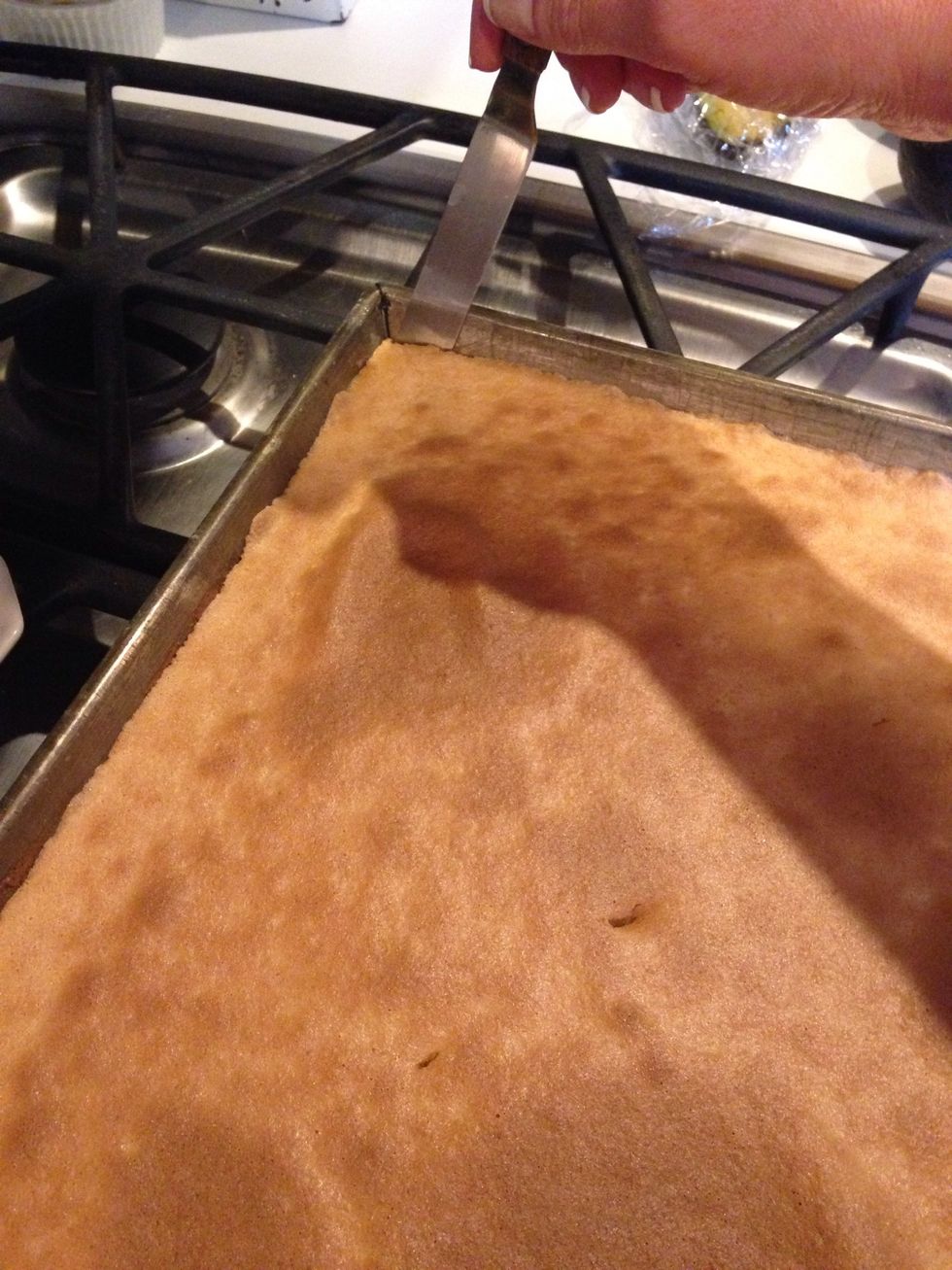 Loosen around edges with a knife or spatula.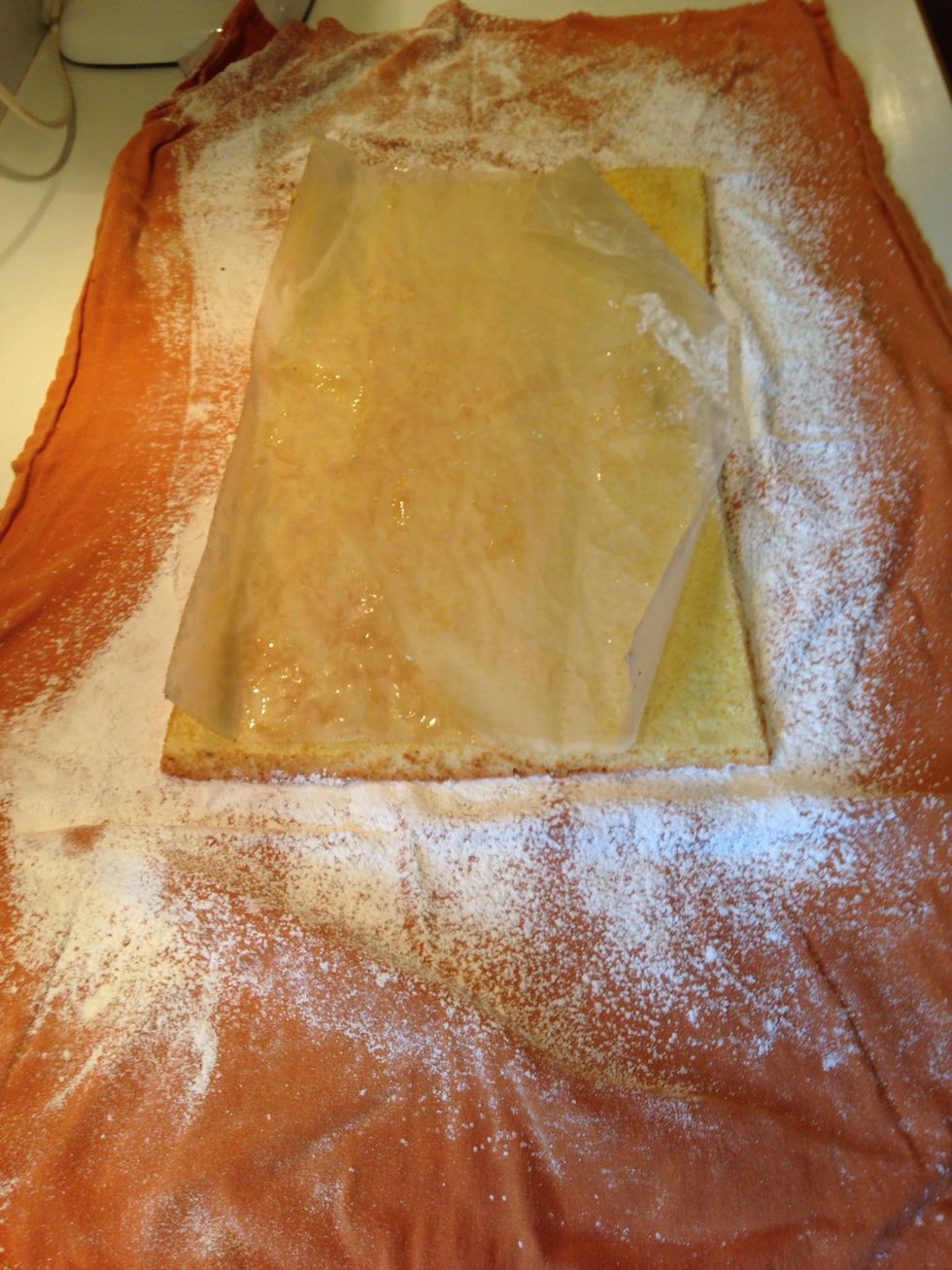 Quickly invert onto towel and remove parchment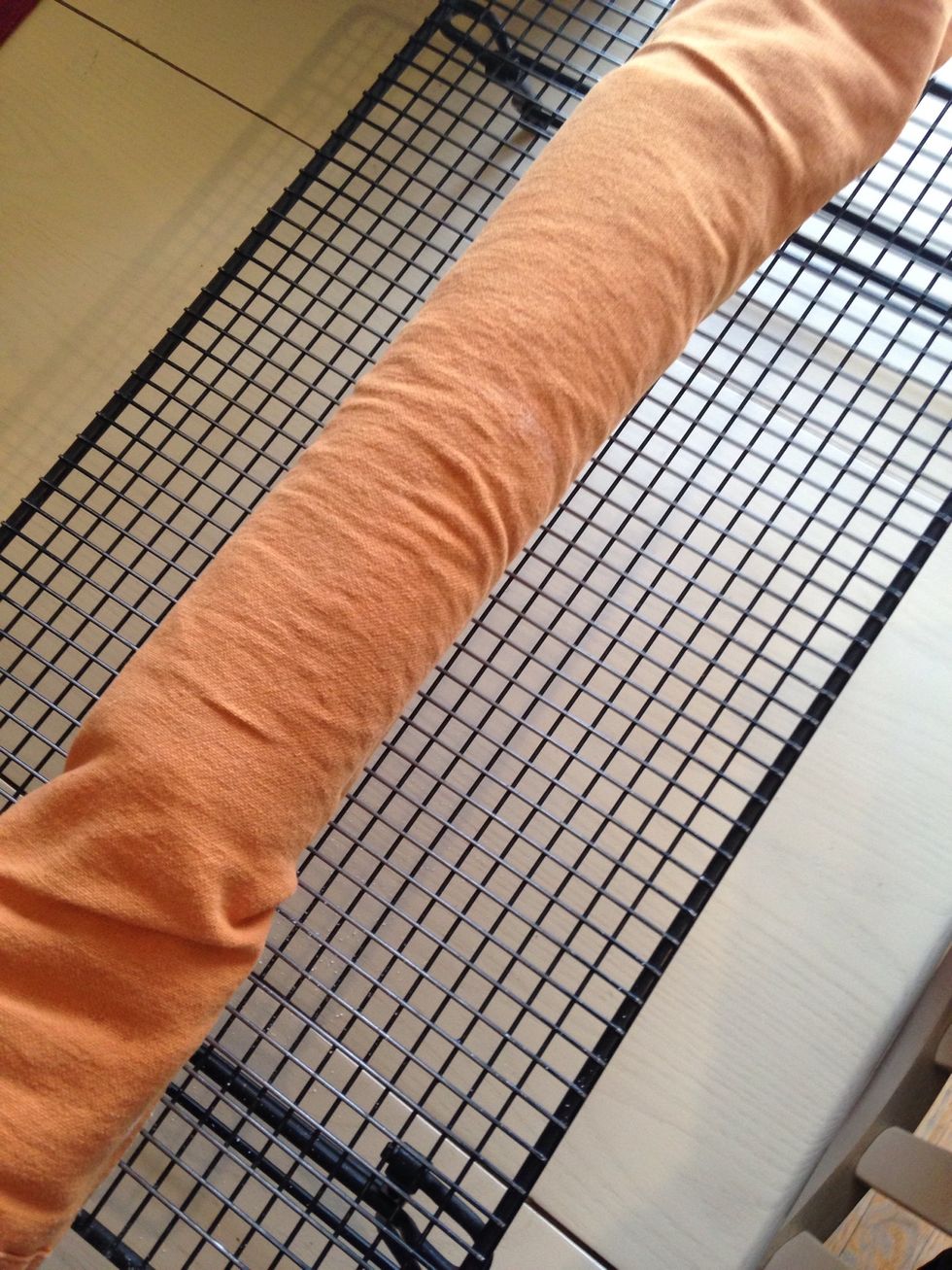 Allow to cool cake seam side down on rack. At least 2 hours.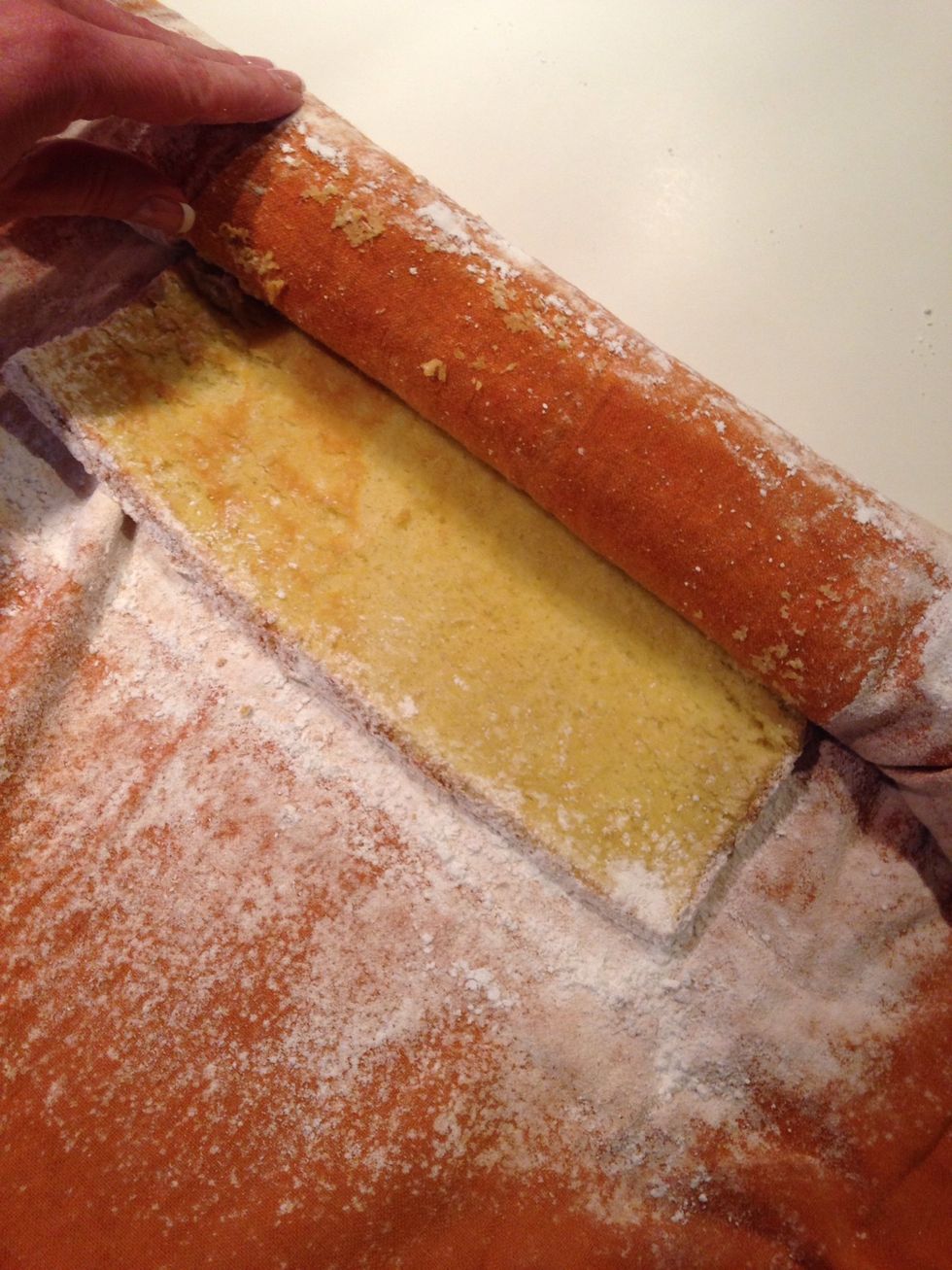 Carefully unroll and remove the towel. It is okay if some cake comes off on the towel.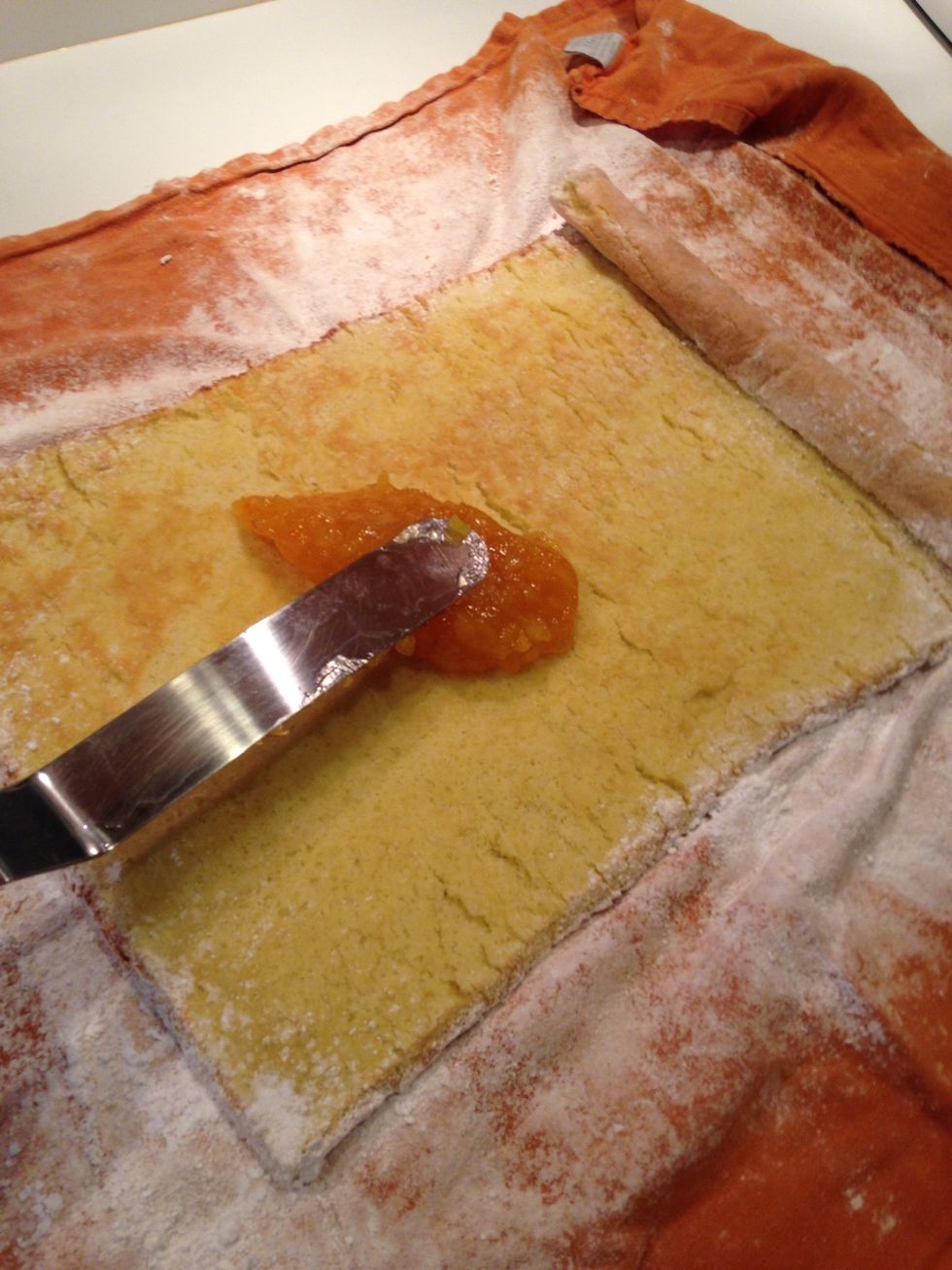 The cake will appear wavy, carefully spread the apricot or fruit filling in an even layer over the cake.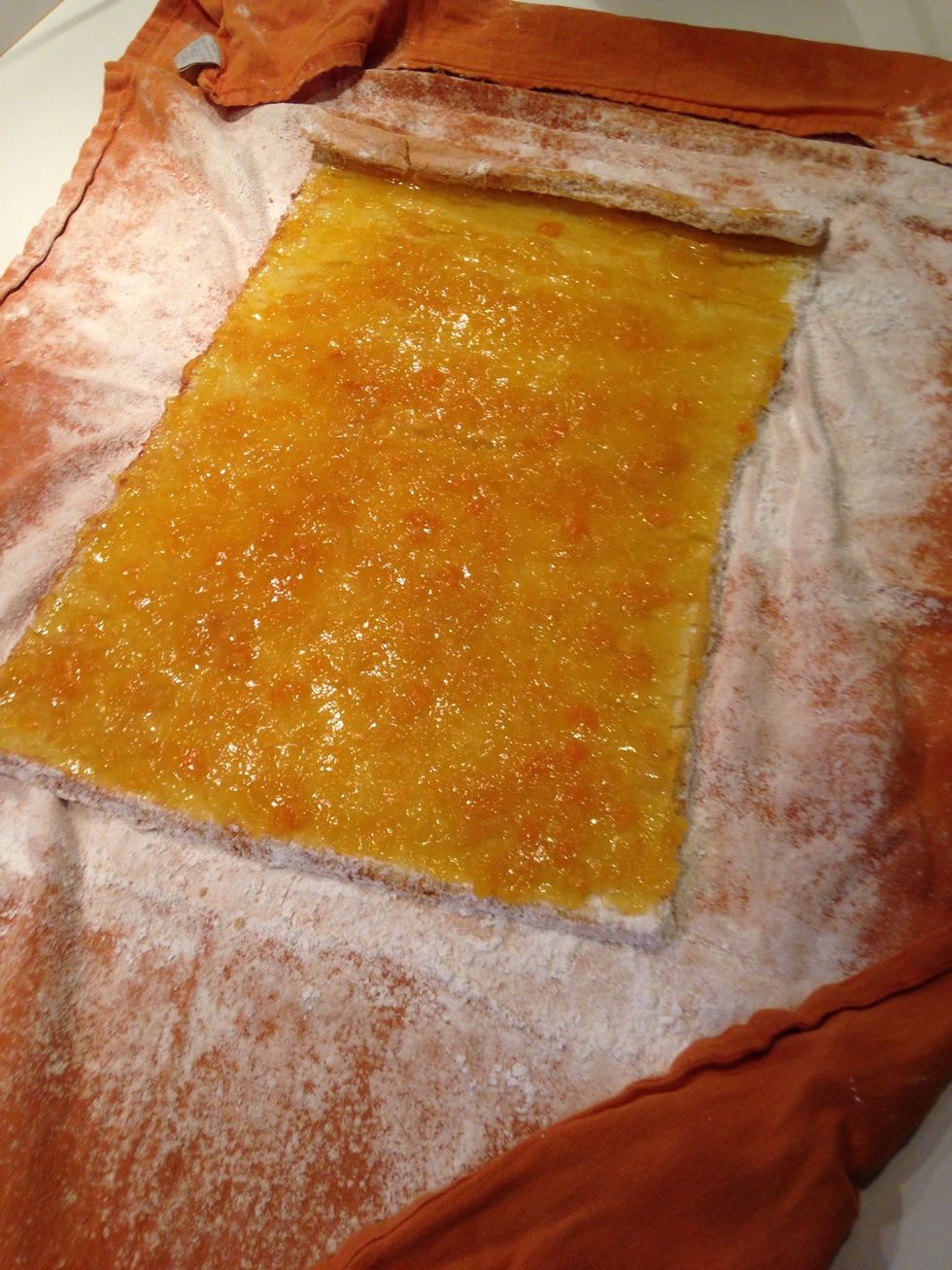 If you are using the creme fraiche, spread that over the apricot filling. (I did not)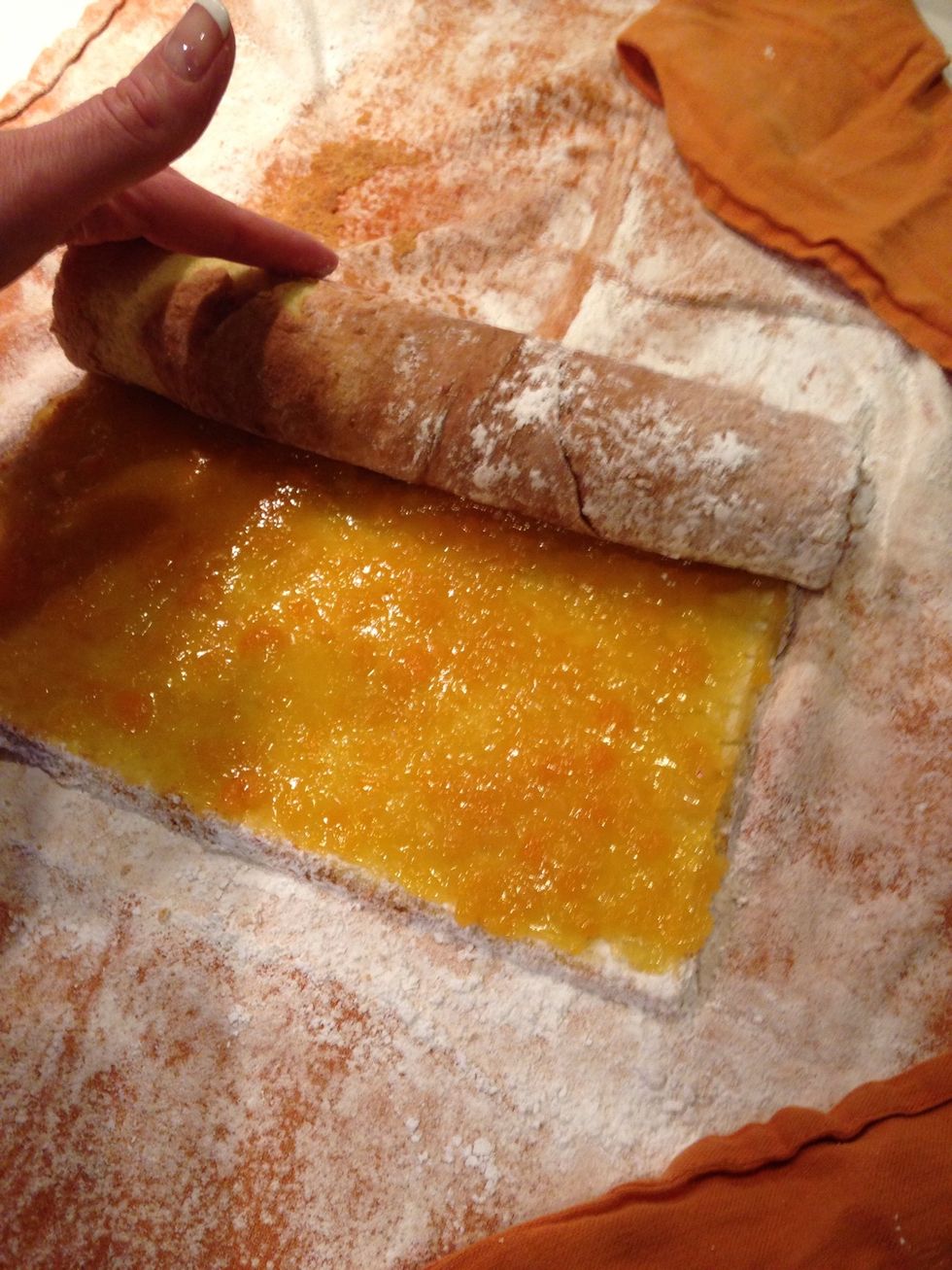 Carefully roll up the cake, apply enough pressure to form a tight cake roll, but not so much that the jelly oozes to the edge.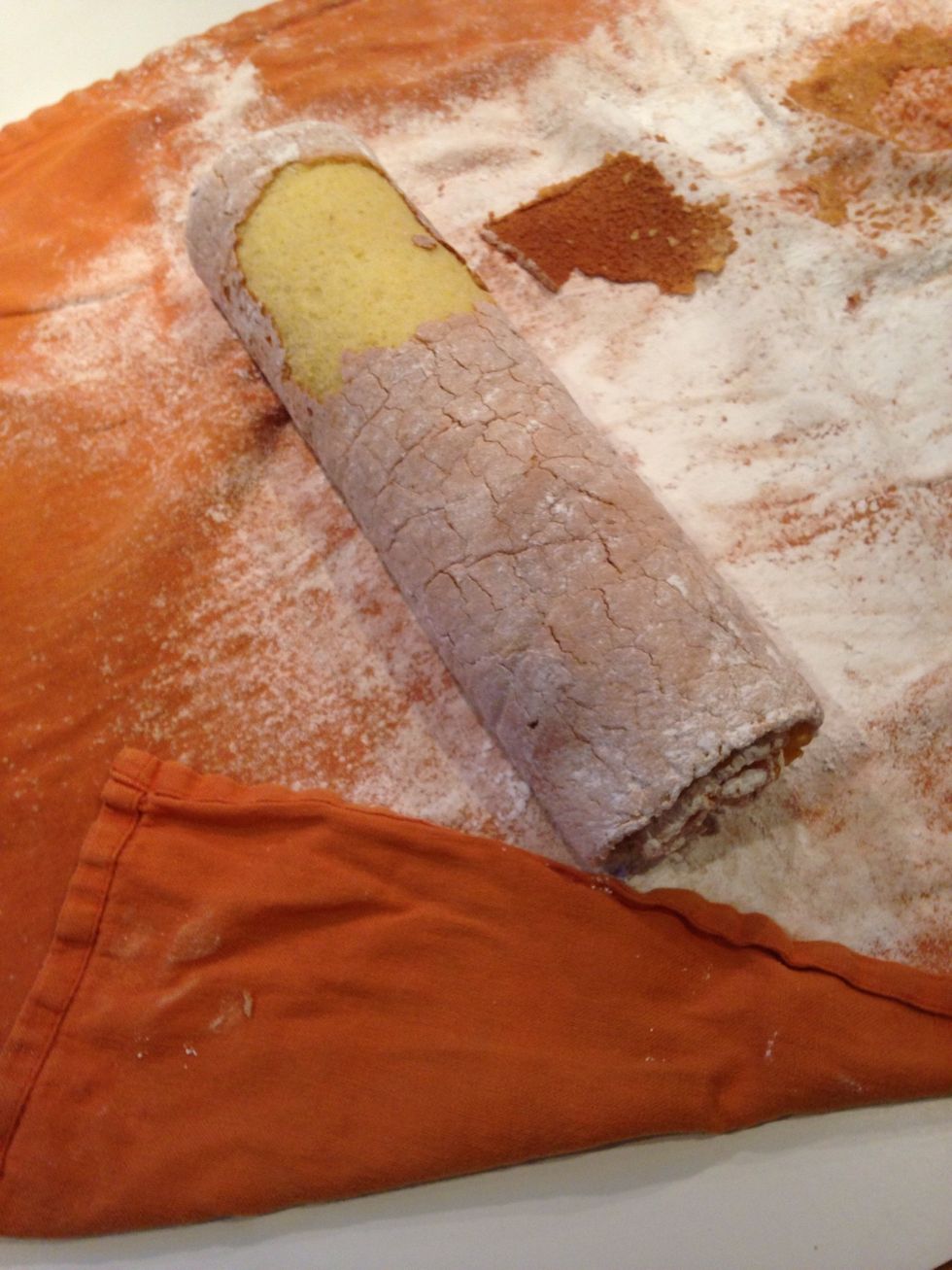 That doesn't look very good... but you won't even see it when you are done! the cake stuck to the towel here and I probably could have been a little more careful unrolling it.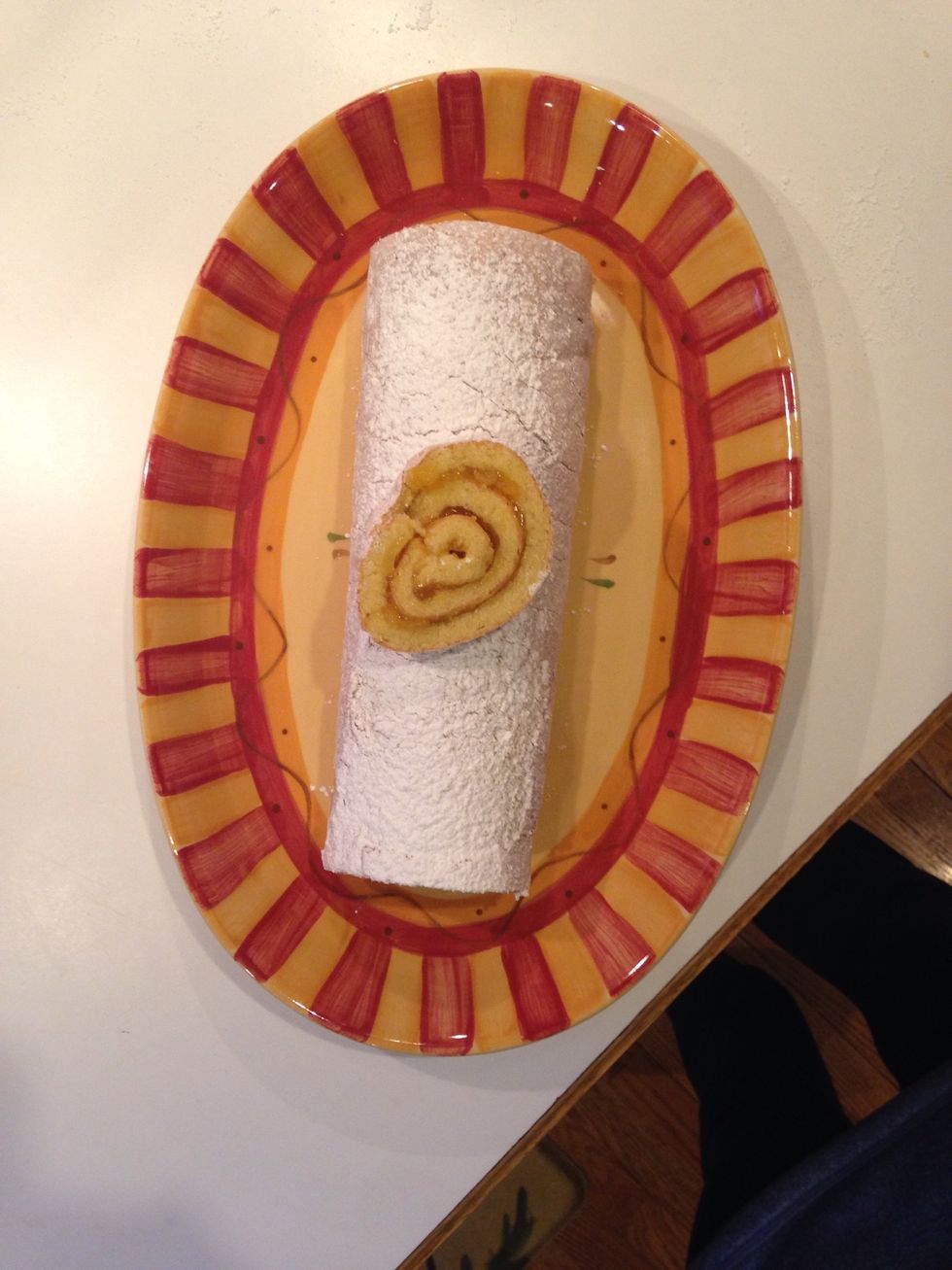 Sprinkle with powdered sugar and trim both ends, use one to try the product and one to garnish with!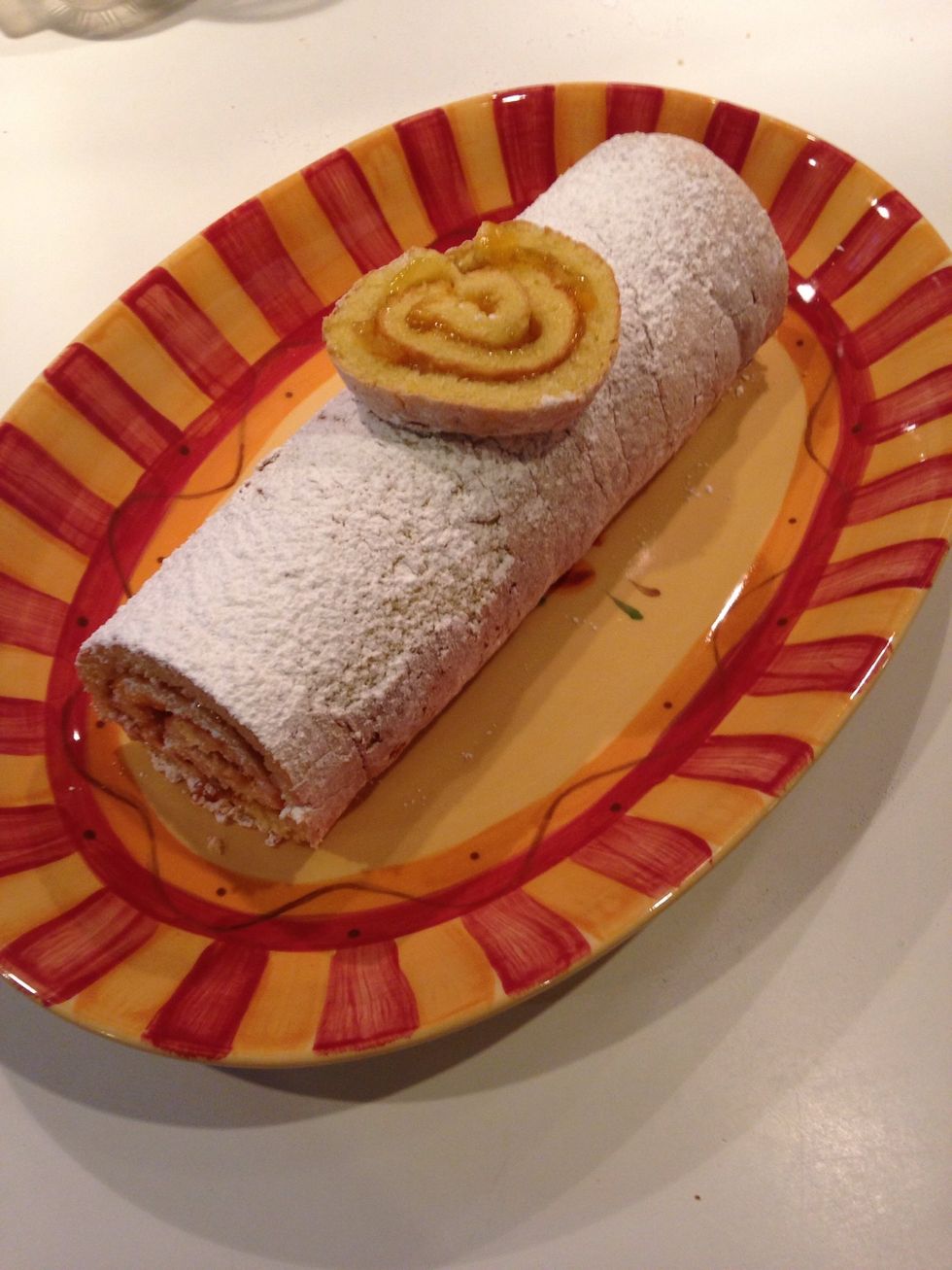 Yum!
10.0g Butter
95.0g Almond flour, skinless
95.0g Confectioners' sugar
23.0g Cake Flour
60.0g Whole Eggs
60.0g Whole Eggs (yes another 60 g)
85.0g Egg Whites
70.0g Granulated Sugar
30.0g Granulated Sugar
1/2g Sea Salt
17.0g European Butter
340.0g Apricot or other flavor filling
198.0g Creme Fraiche (optional)
35.0g Confectioners' sugar