***Always test products on small area of skin prior to excessive use. Some people have negative skin reactions from certain essential oils and clays. Read all steps before beginning.
Clean your face and/or body with an exfoliating wash. I would suggest a gentle citrus peel scrub. Whichever area you intend to treat with the clay needs to be completely clean. Pat skin dry with towel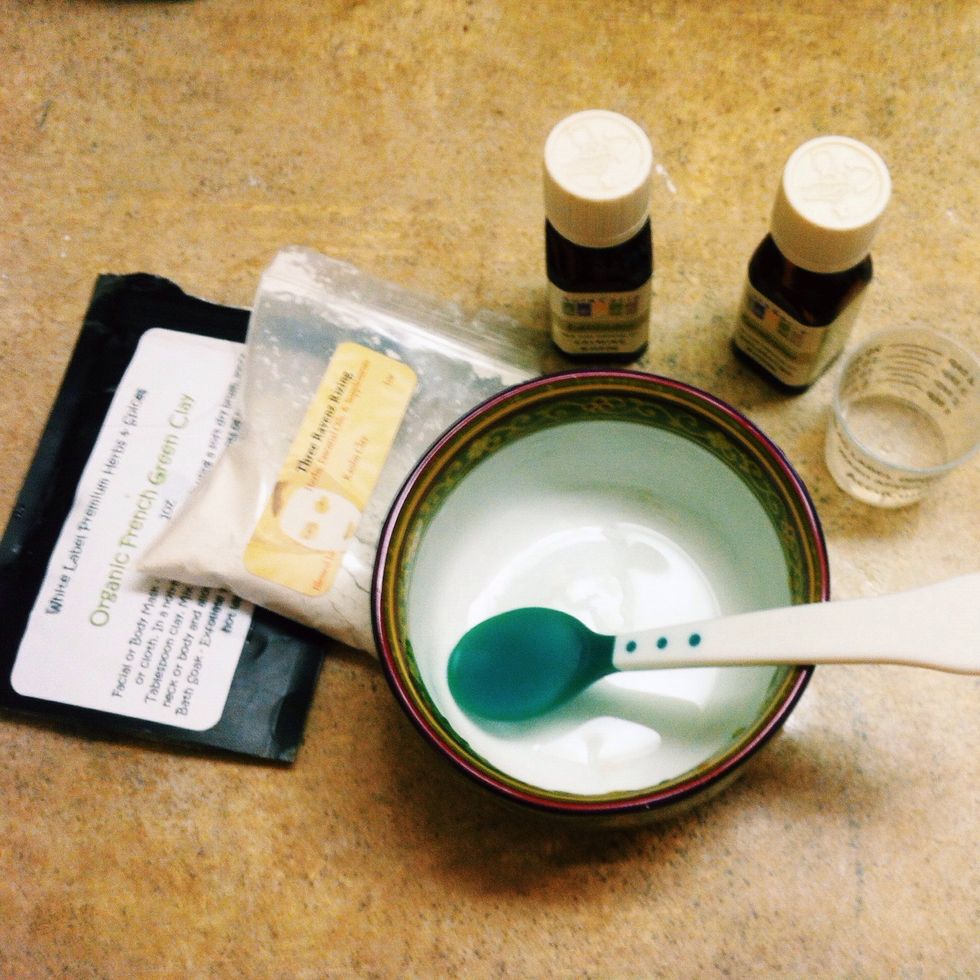 Gather the clay, oils, bowl, spoon, and measuring cup at the bathroom sink.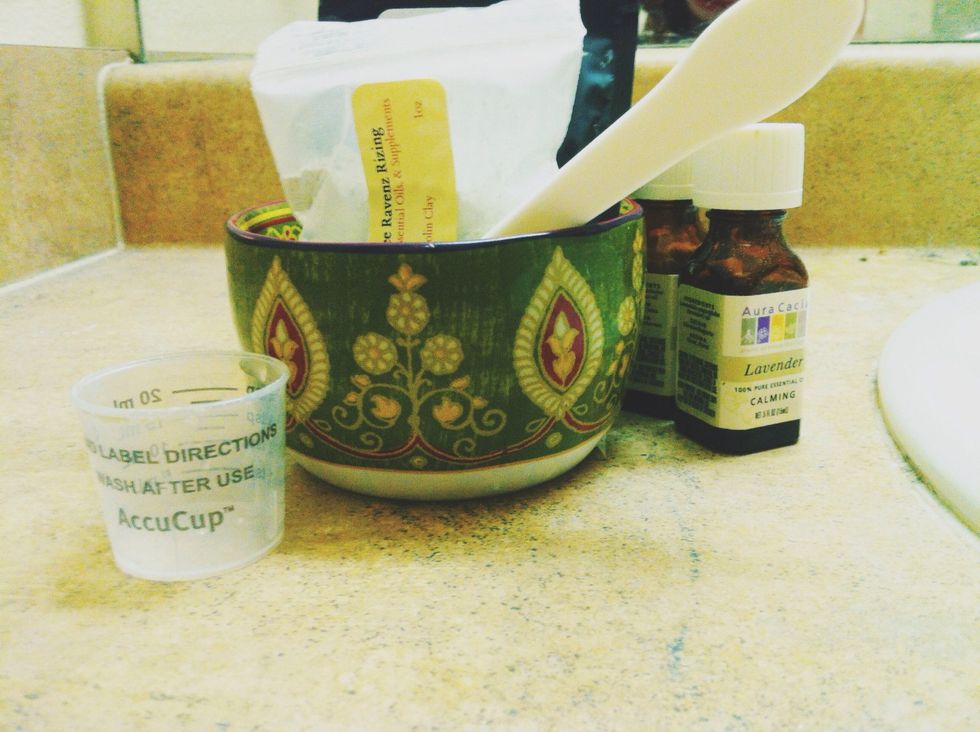 The kaolin clay is gentle on most skin, even for use on sensitive skin in most cases. The French green is great for drawing all the oils out of your skin, but this can leave your face very dry.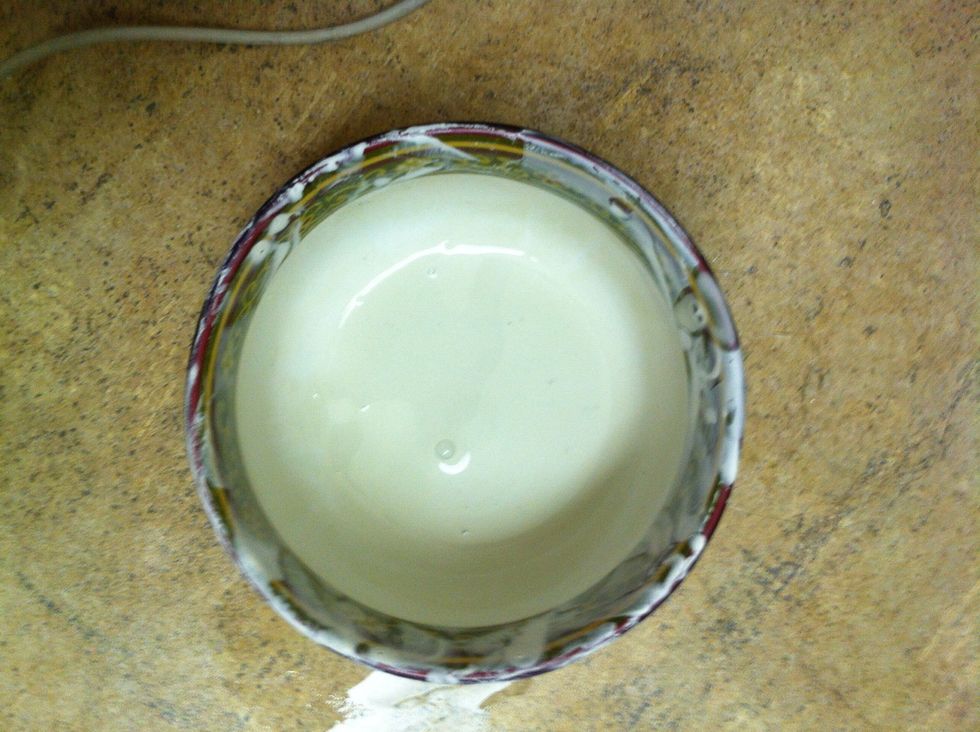 Choose which clay to use and put a small amount (around a tsp-tbsp depending on how much you need) into the bowl. Add water little by little until you reach a desired consistency.....
When using the French green clay for an all over mask, since it is so drying, make it more watery so it is easier for you to do a thin layer. Or use it as spot treatment for acne and make it thick.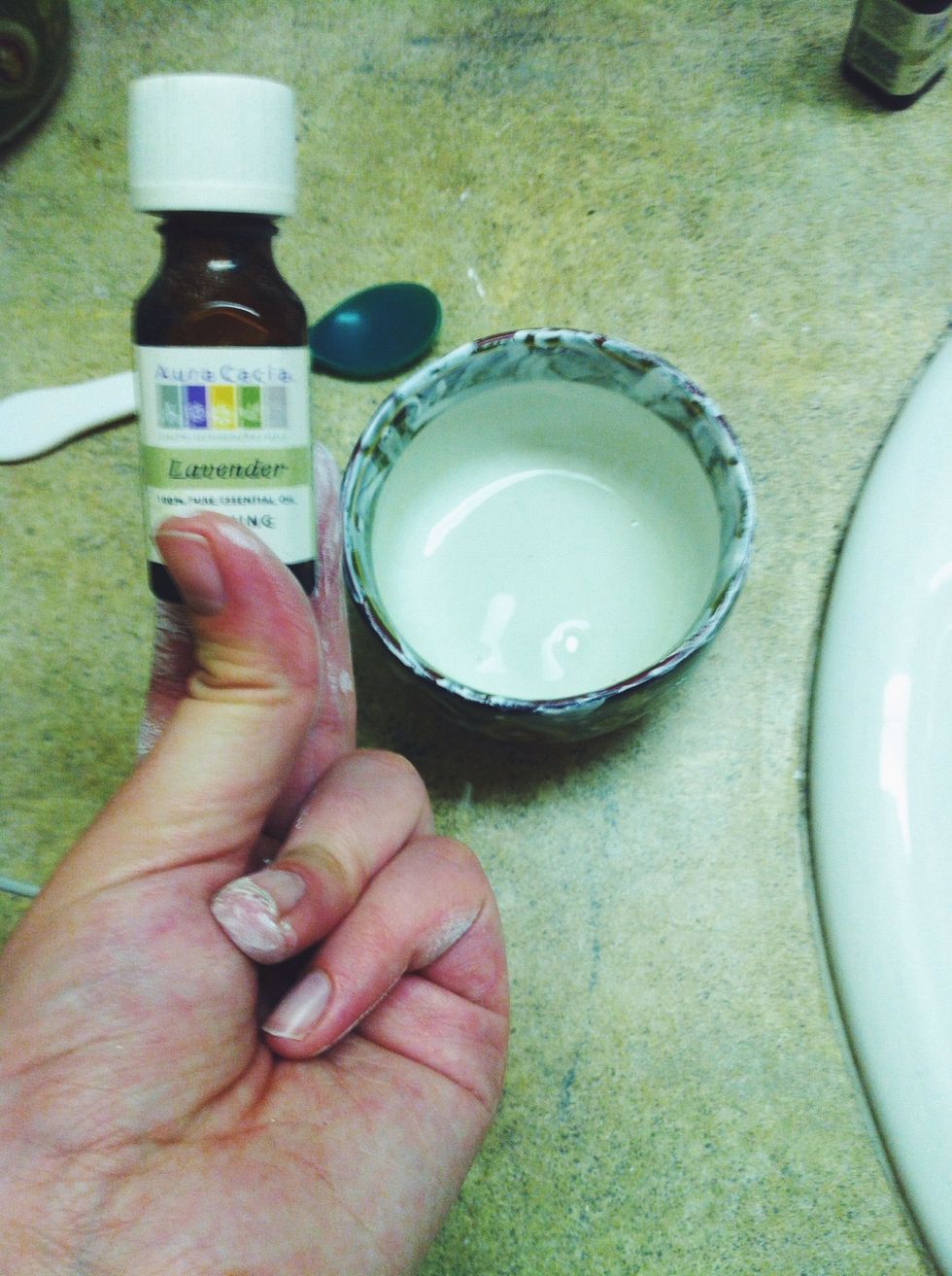 Add 1 drop of the lavender; it is a calming, natural antiseptic and helps reduce irritation and redness in skin. Add 2 drops of the rosemary; it works similarly to lavender, and is great for acne
Mix oil in with clay until it is evenly blended. Be careful not to add too much, as the fragrance can be overpowering and the oil itself can sometimes cause slight irritation when used excessively.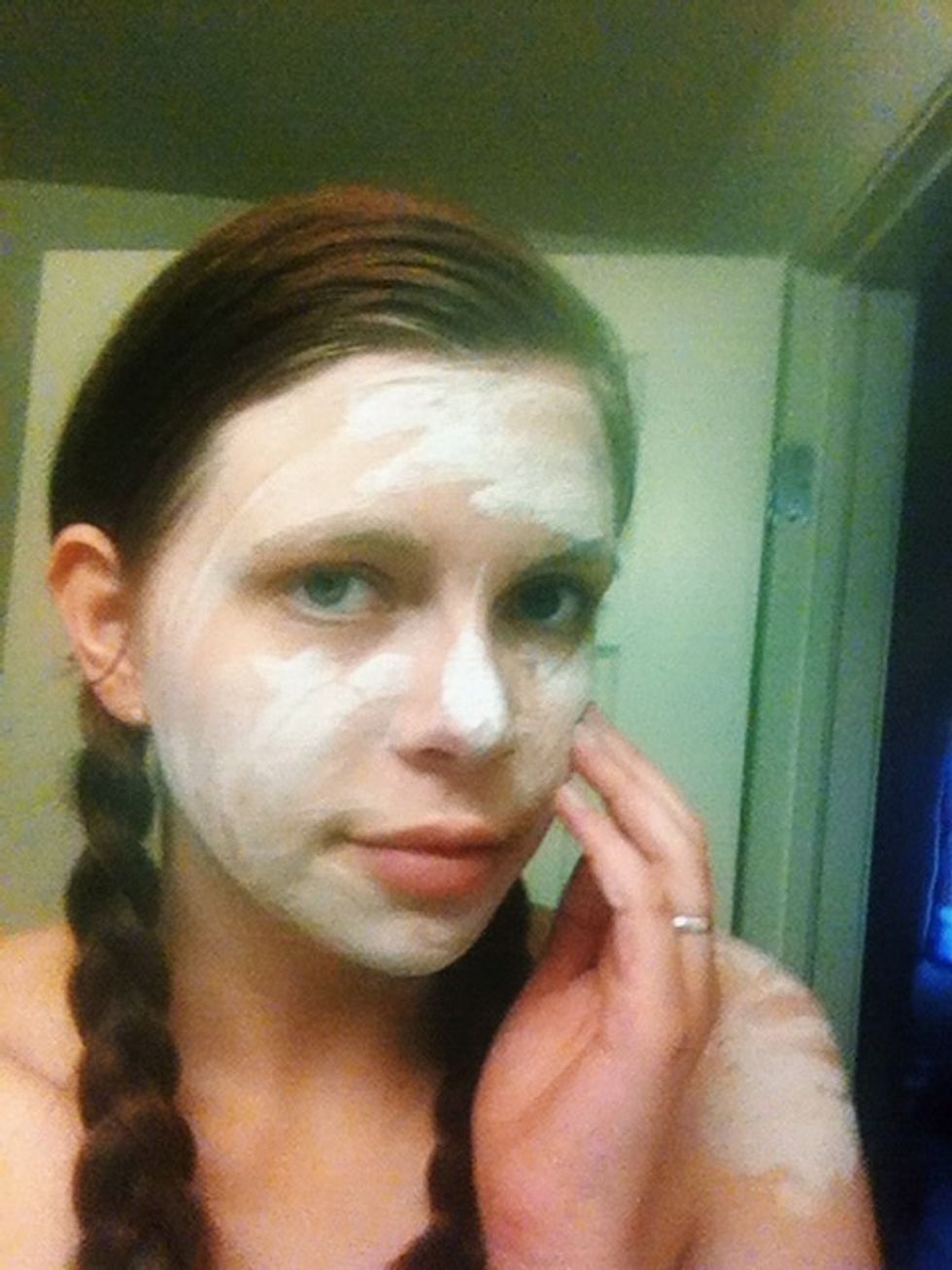 Add thin layer of mixture with fingers to desired area. Do not rub into skin, just gently brush it across your face with your fingers, or you can use a large paintbrush to apply it more accurately.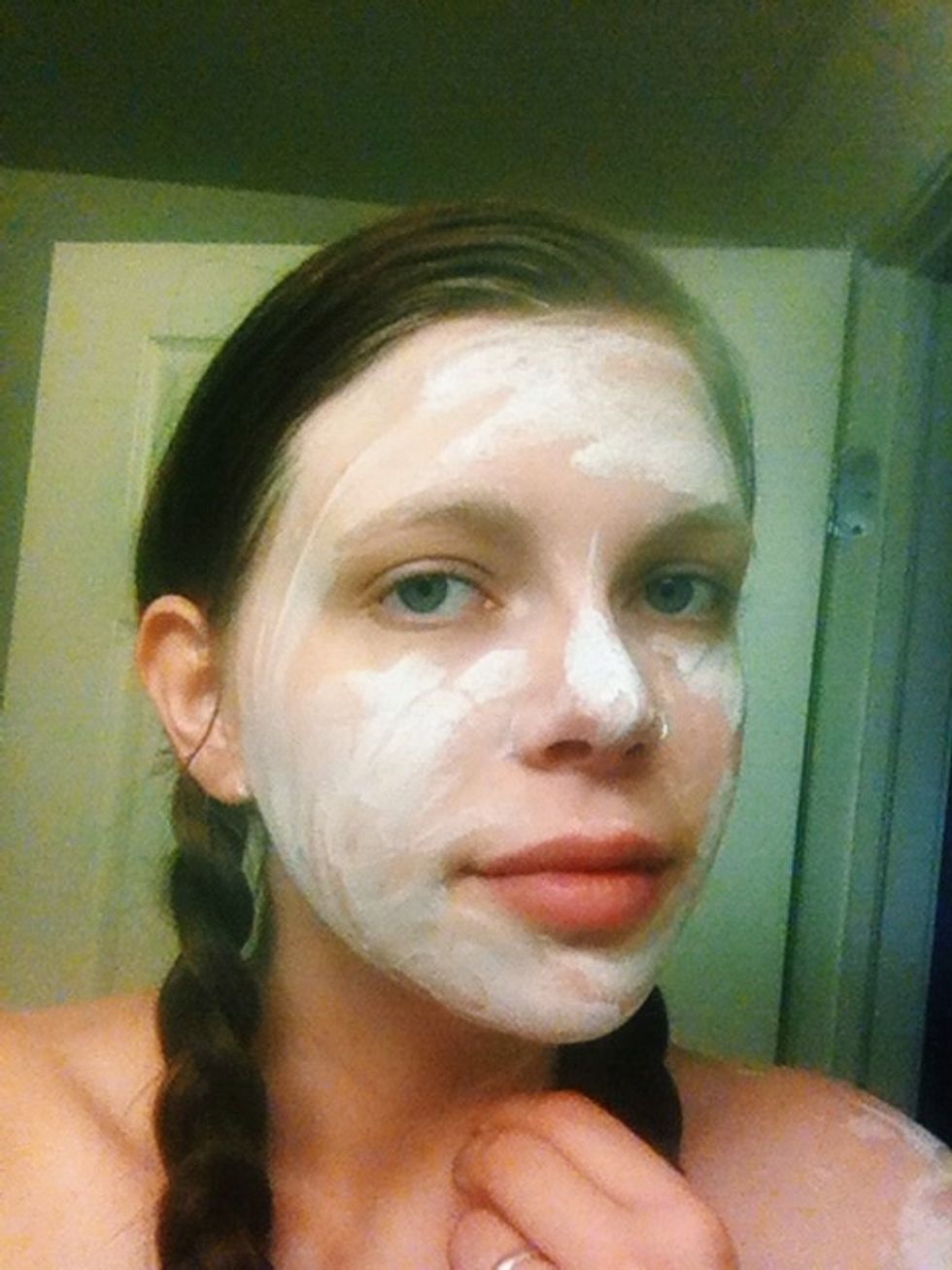 Now, just chill out for about 10 minutes for the green clay and 20 minutes for the kaolin. You can sit in a relaxing lavender bath if all you did was a face mask 😉
Very gently rinse with warm water and a soft wash cloth or your hands. Be sure to remove all of the mixture.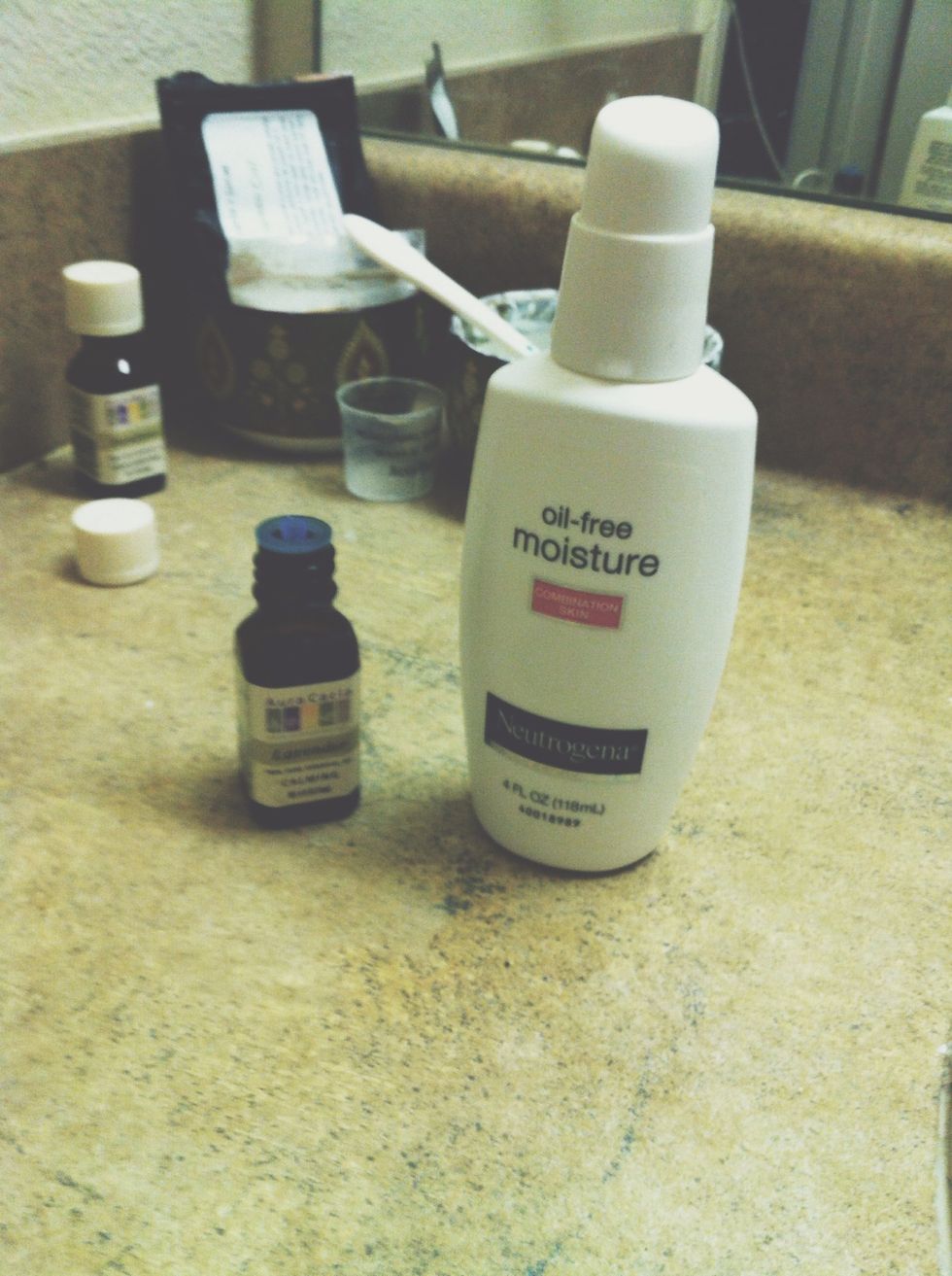 Pat dry with a soft towel. Add one drop of rosemary oil (for acne) or one drop of lavender (for redness) to an oil free moisturizer and use on your face and/or body.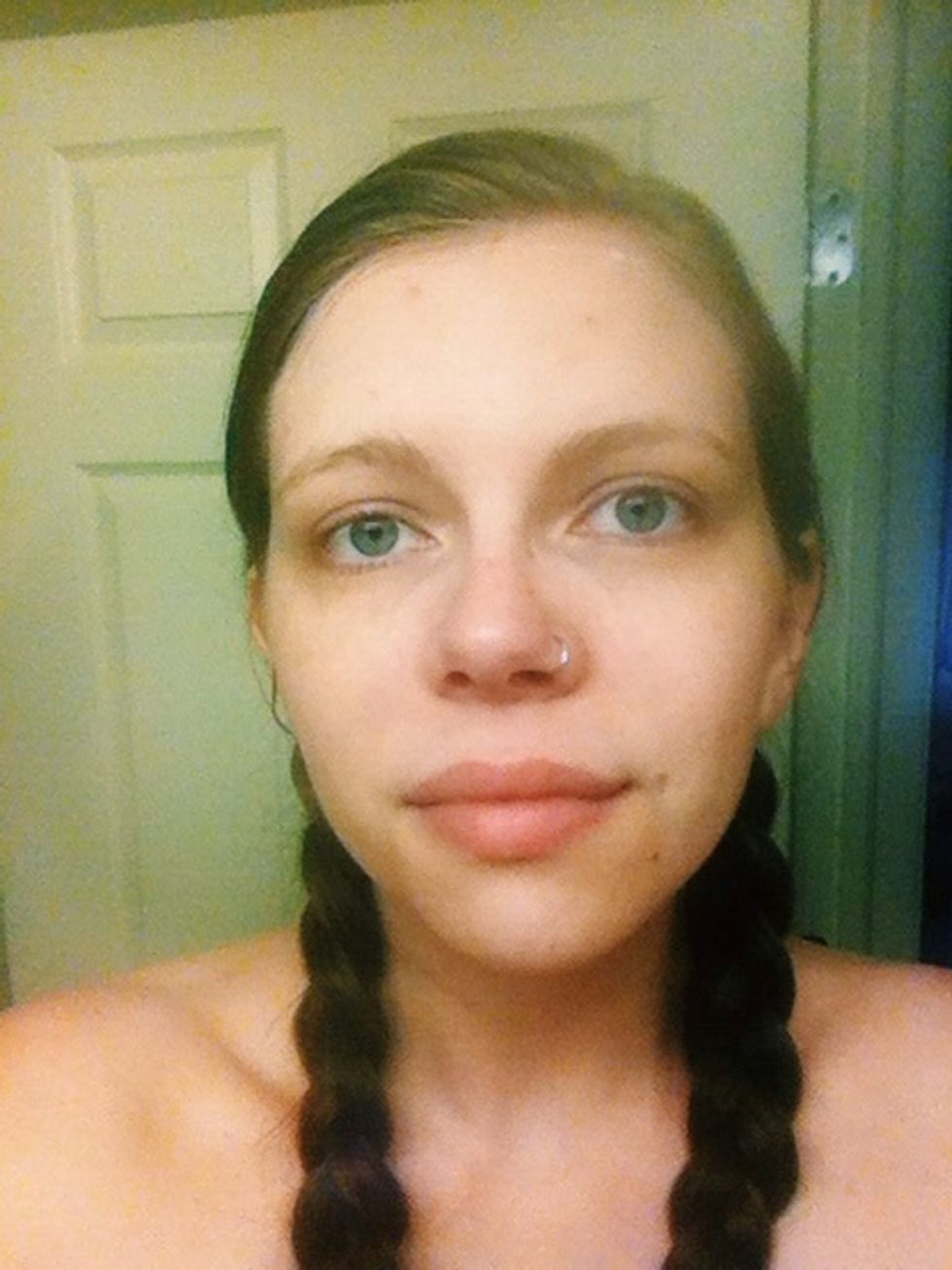 Now enjoy the silky smooth texture of your skin! 😃 Only use masks once or twice a week according to skin sensitivity. Use the clay as a spot treatment on pimples during breakouts.
Rosemary essential oil
Lavender essential oil
Kaolin clay
French green clay
Small glass bowl
Stirring utensil (I'm using a flat baby spoon)
Tsp or medicine measuring cup
Water
Oil free face lotion
Natural exfoliant wash