How to make an aerium
An Aerium is a terrarium for Tillandsias, commonly known as airplants. They grow without soil by utilizing other plants and surfaces to grow upon, and take their water and nutrients from the air.
156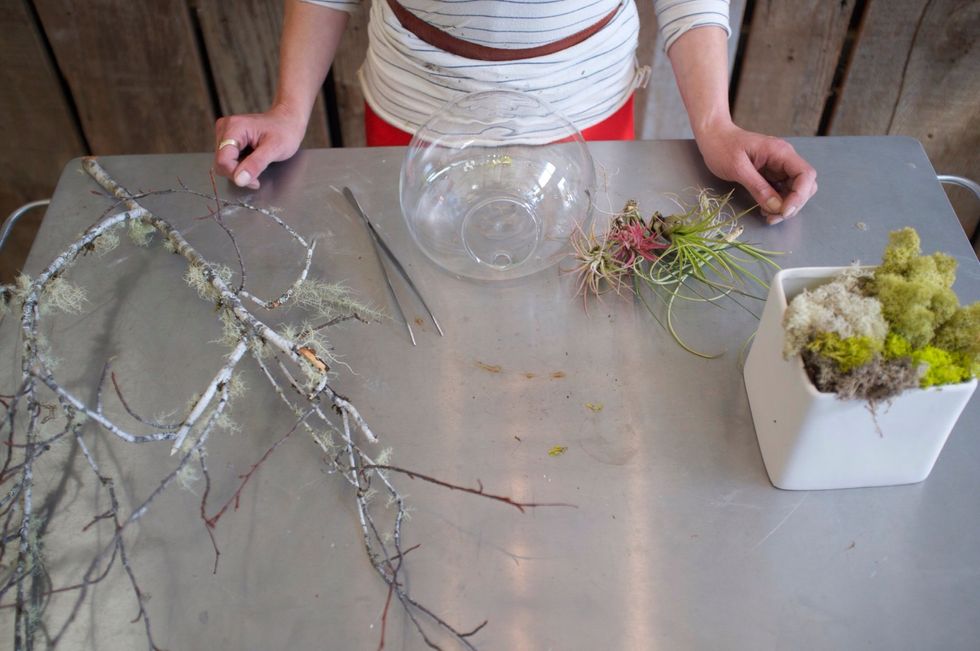 Gather your materials: lichen and moss covered branch, forceps, a glass enclosure, tillandsia (air plants), and reindeer moss. Optional: a pruner.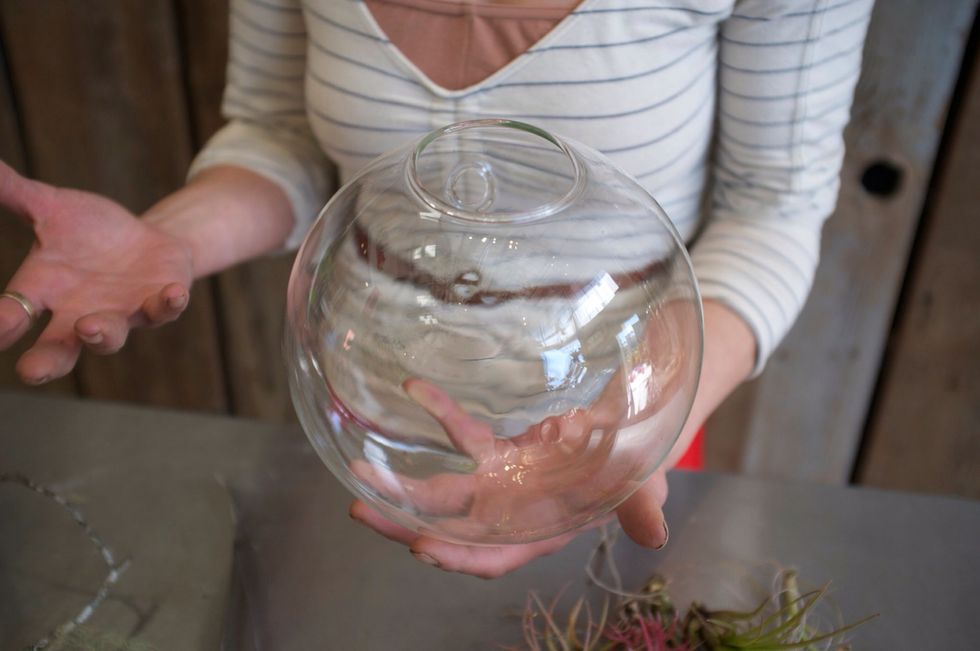 Obtain a glass enclosure that allows for some airflow. I'm using a hand-blown, bubble shaped glass terrarium with a hole for mounting on the wall.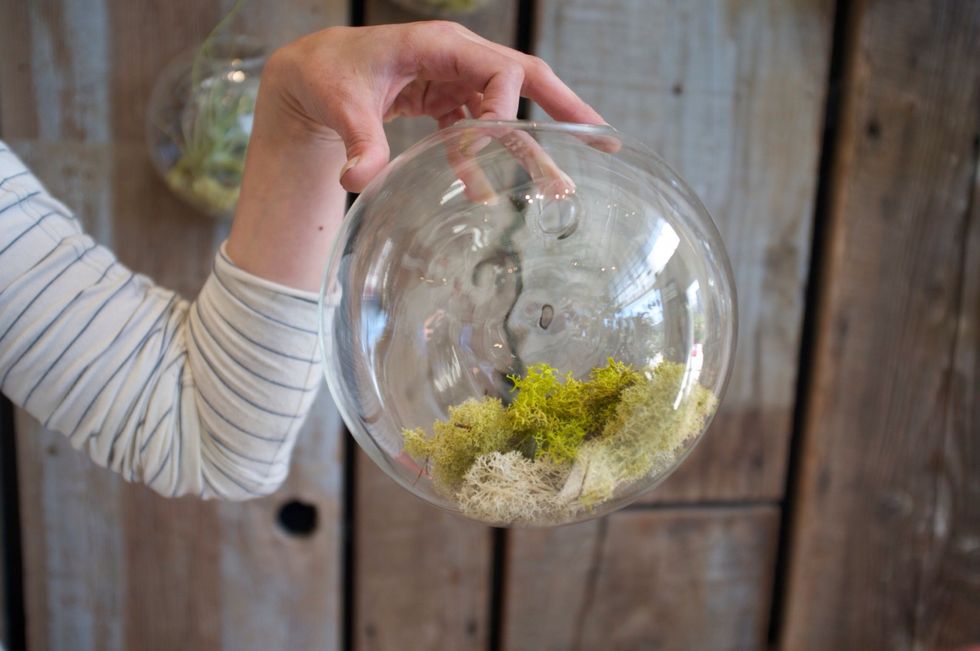 Add a base layer of reindeer moss until the enclosure is about 1/5 full. It's nice to have a few different colors of moss for contrast and texture. Don't overfill it.
Positioning a tillandsia in a part of the branch helps to elevate them, giving vertical dimension, and replicating their natural growth habit.
When you're done, find a bright spot with indirect light and a mild temperature to feature your aerium. Mist with water once every two weeks (weekly during hot or dry periods) using a spray bottle.
Glass Enclosure
Forceps
Lichen and moss covered branch or nature debris
Tillandsia (air plants)
Reindeer Moss
Pruner
San Francisco, California