Start by creating a template from which to construct your frame. Trace the mirror on a large piece of paper. Then set your mirror aside so it doesn't get smudged.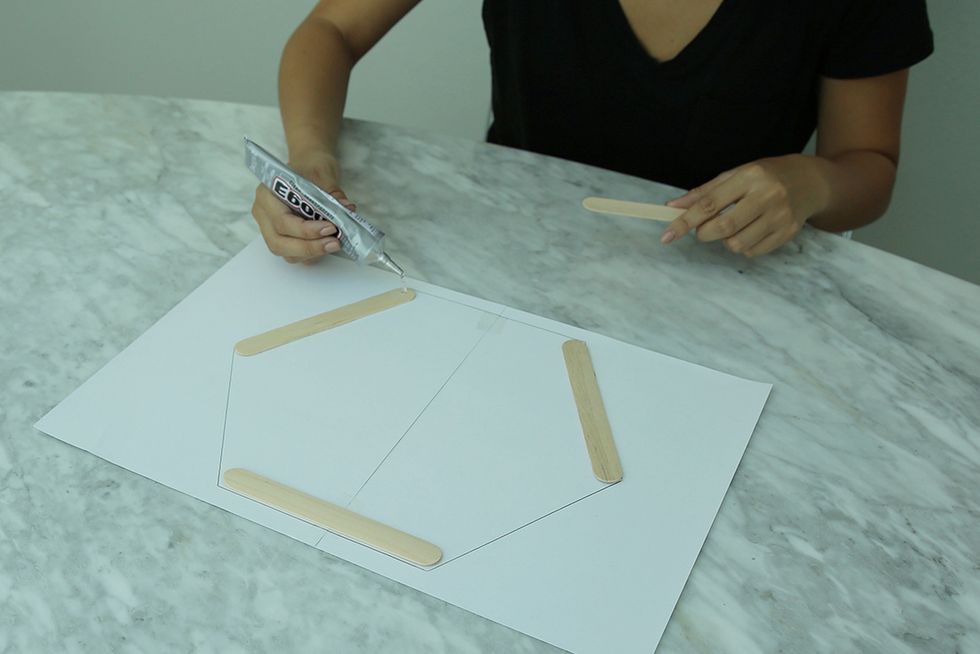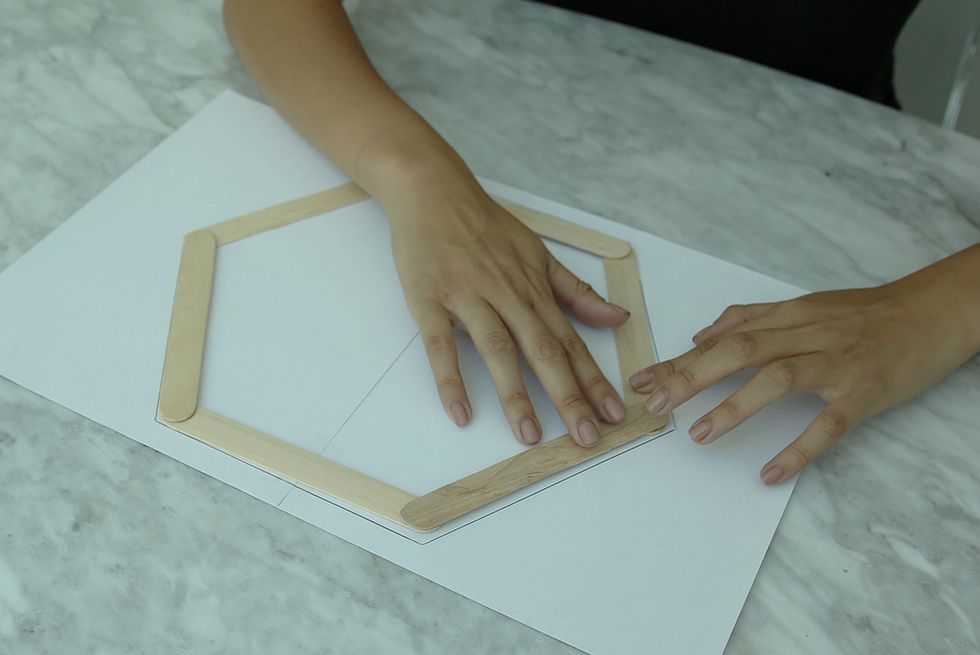 Add drops of glue to each side of each craft stick. Then proceed to add three additional sticks, layering them so that each side alternates sitting over or under another stick.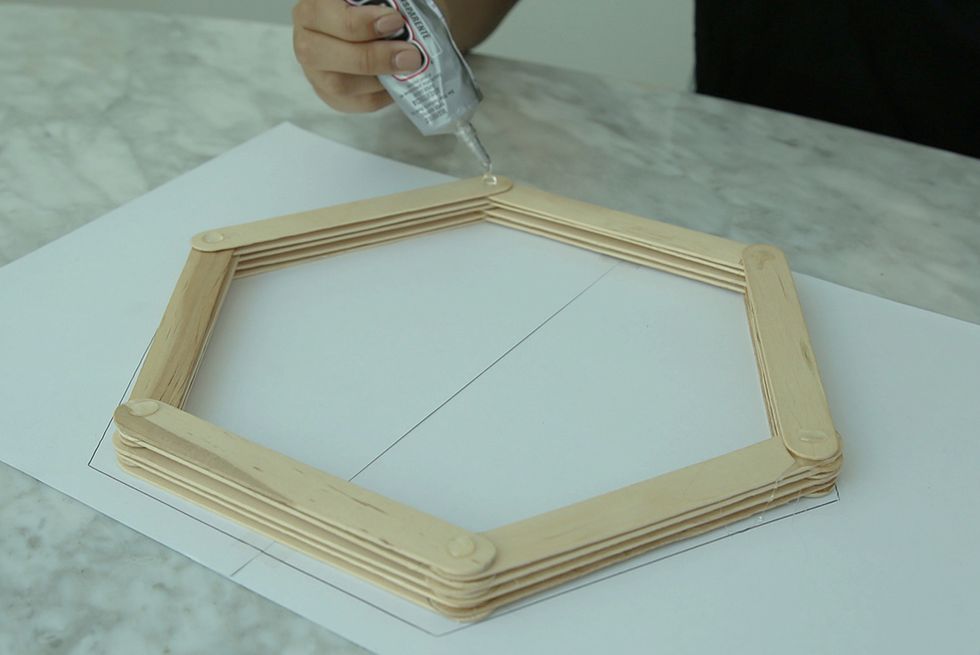 Add layer after layer until you get the desired height. We stopped at 10, but you don't have to! The deeper the frame, the more dramatic the mirror will be on your wall.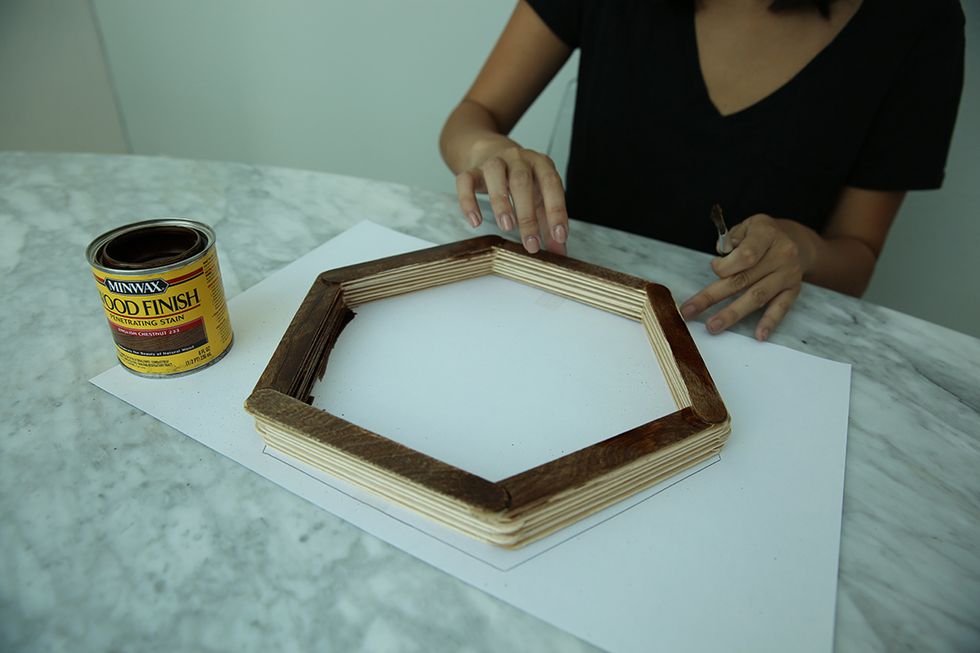 Next it's time to stain. We used a wood finish stain in the shade "English Chestnut" to get an earthy brown hue. But feel free to go darker, lighter or even experiment with a bold color like red.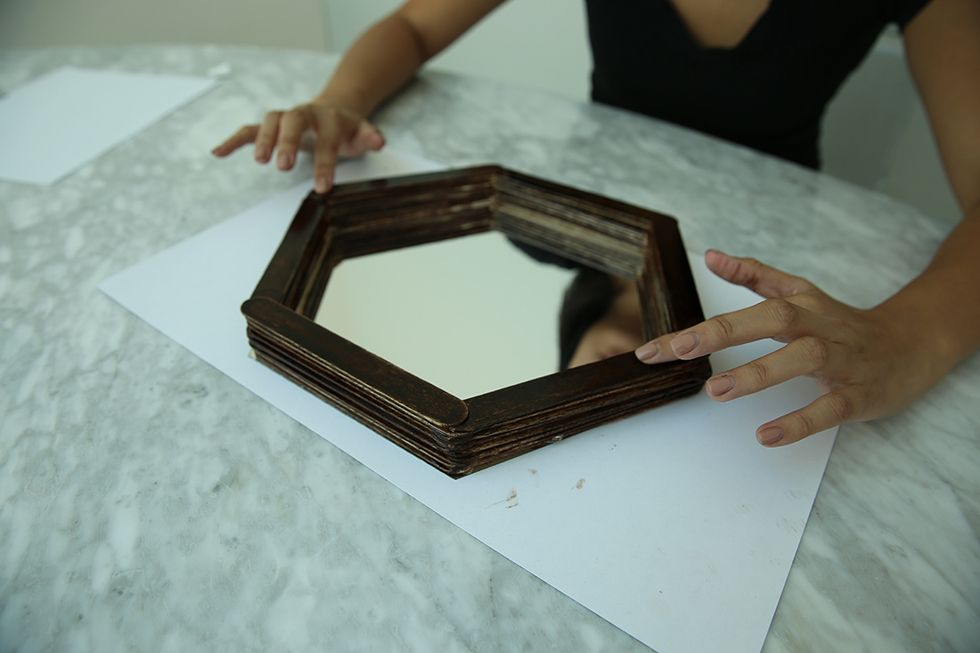 When the frame is dry, flip it over and apply glue to the bottom layer. Then press firmly to the outside edges of your mirror, making sure the edges of the mirror are covered by the frame.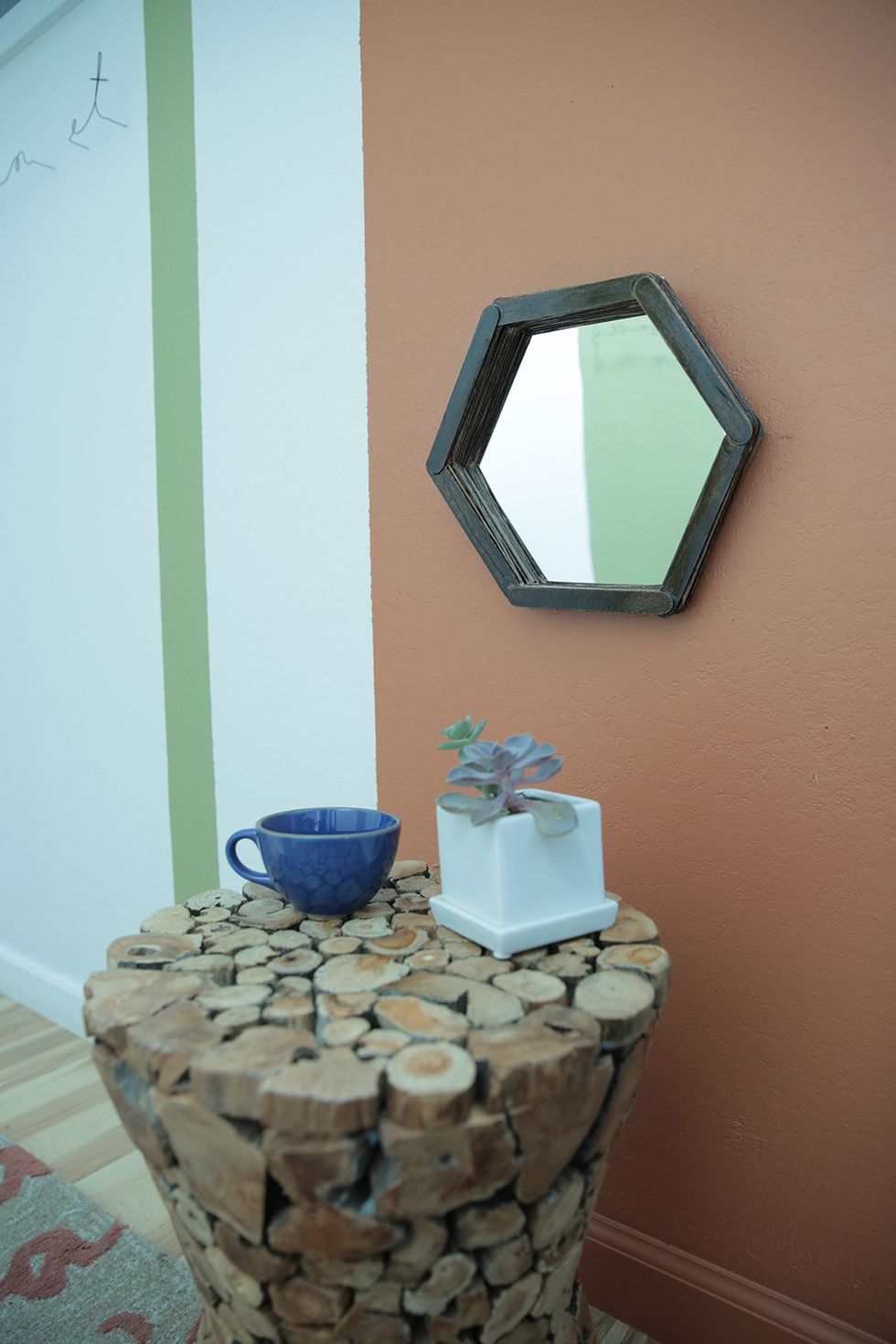 As for what you do with your new hexagon mirror next? That part's up to you! Hang it on the wall solo or as part of a gallery wall. Pretty cute, right?
For more decor ideas - or for help redesigning your space - visit NousDecor at https://www.nousdecor.com/.
Hexagon-Shaped Wall Mirror
Jumbo Craft Sticks
Wood Stain
Industrial-Strength Glue
Paint Brush
Paper
Pen or Pencil