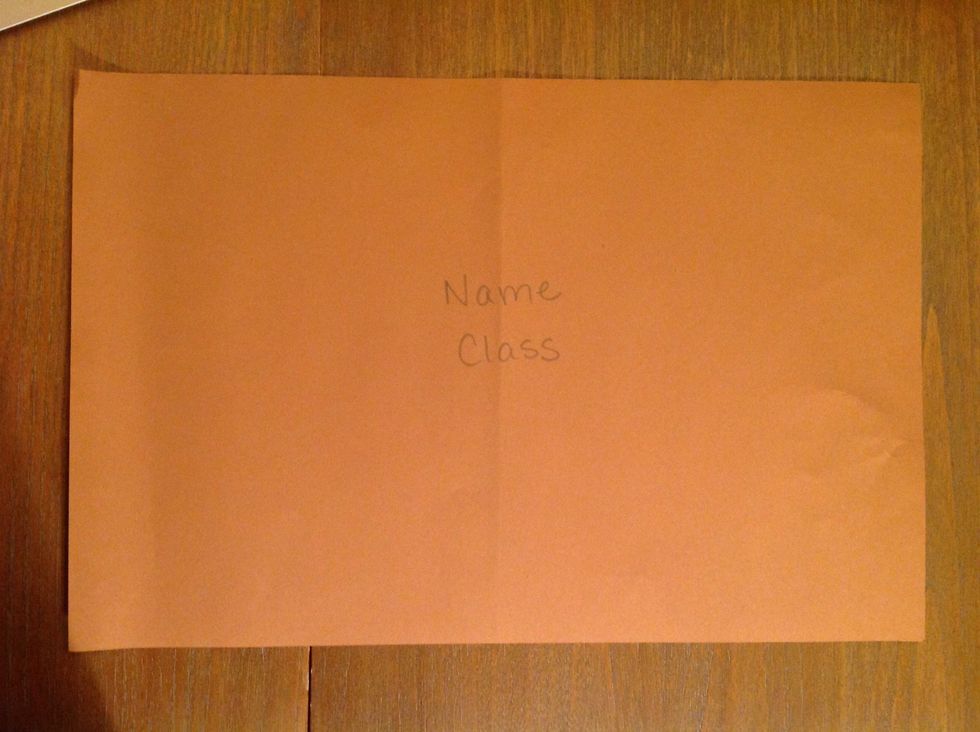 Grab a tan piece of paper and write your name and class on the back.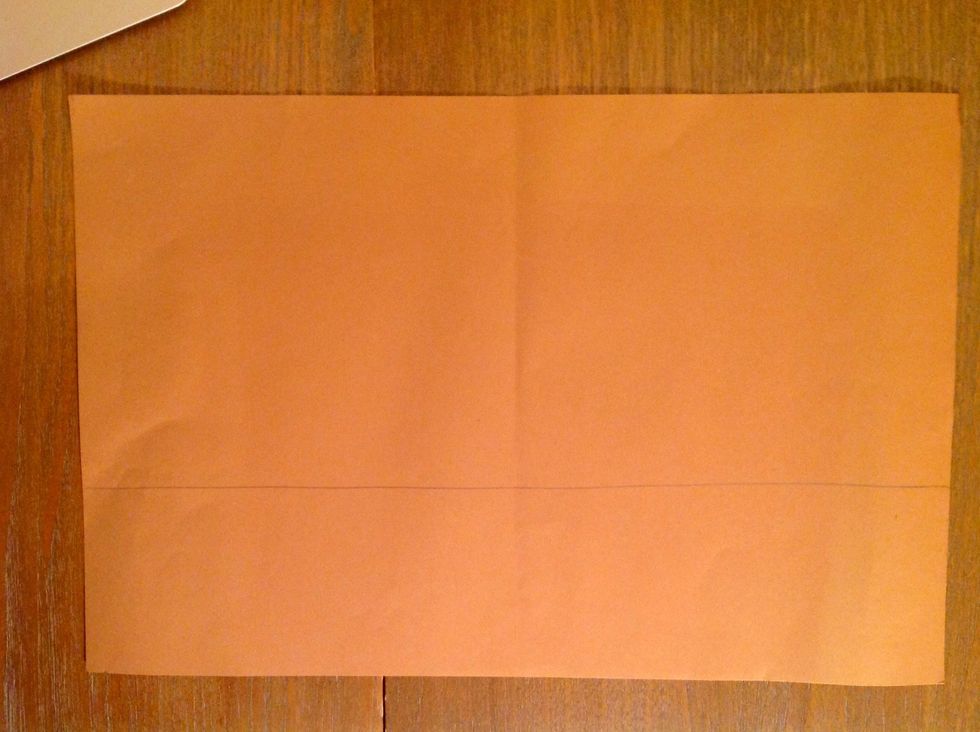 Draw a horizon line on your paper using a pencil.
Use your chrome book to look at some examples of Adobe Pueblos. Use a pencil to draw the bottom buildings of your Pueblo.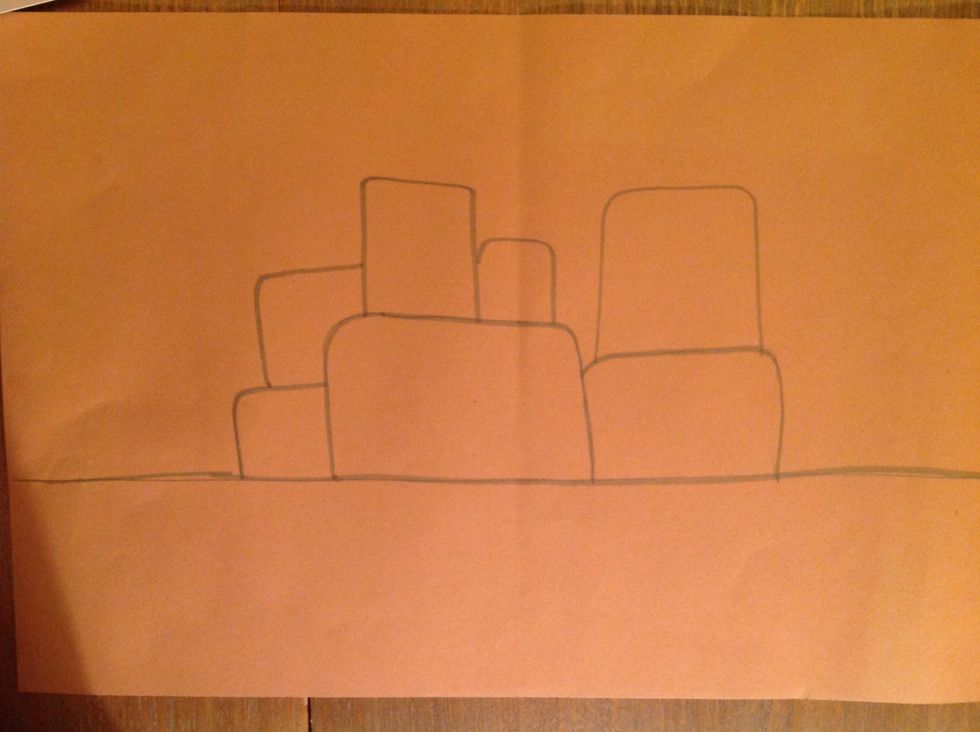 Add more levels to your Pueblo home. Remember, there is a large family that lives here. It can be more than two stories tall!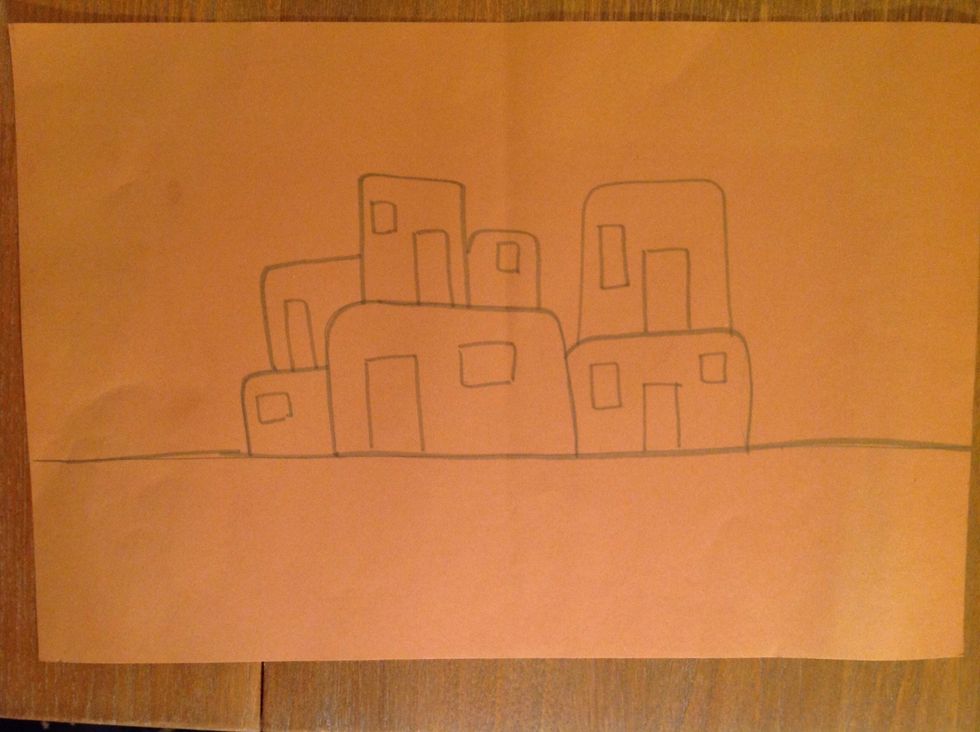 Add doors and windows.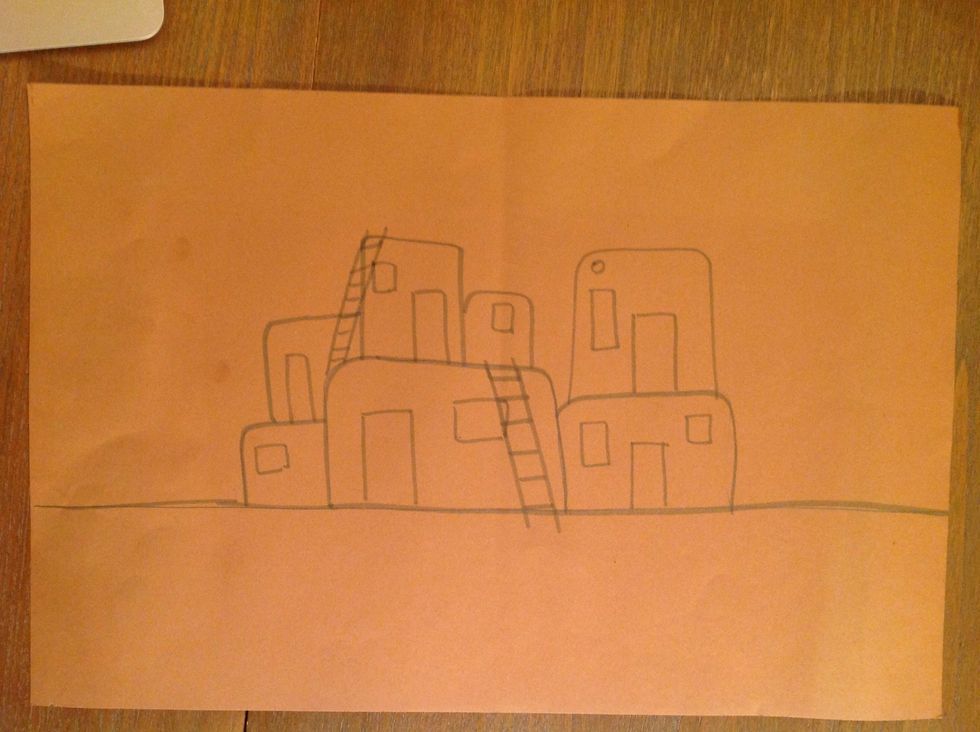 Add ladders to reach the different stories.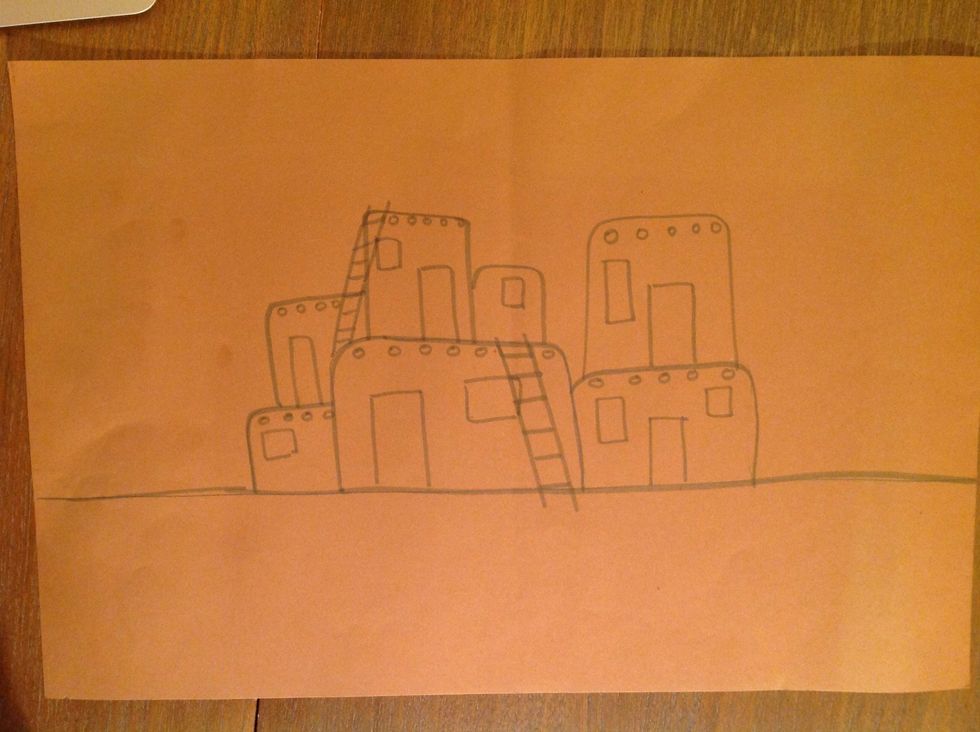 Add circles at the top of each building for the wood logs that hold up the roof.
Add details to the foreground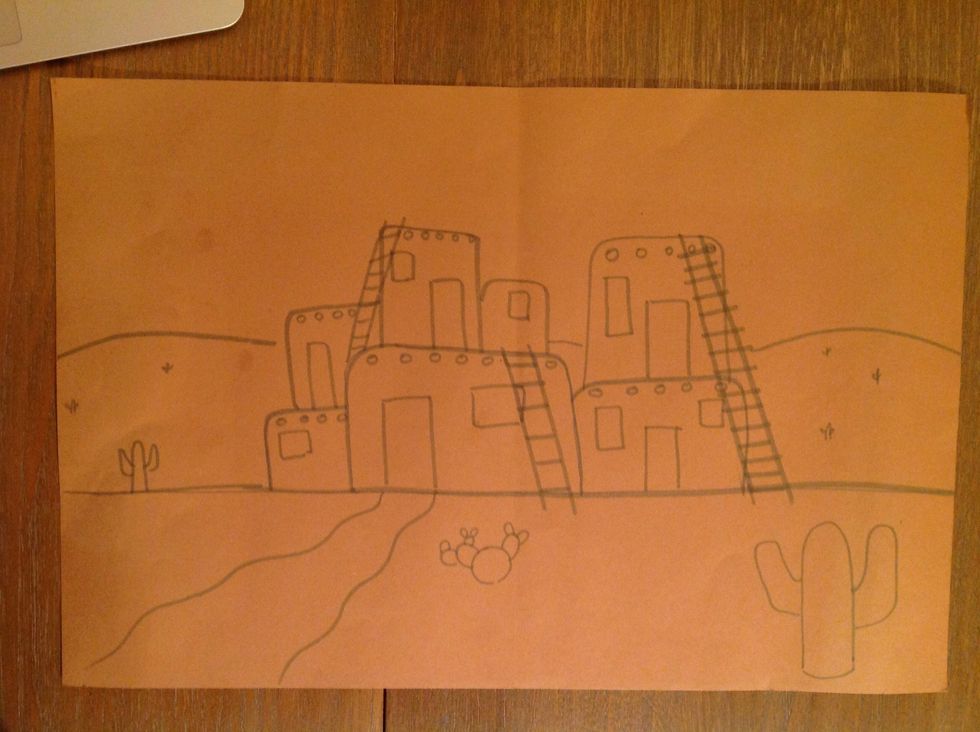 Draw in a middle ground if you want.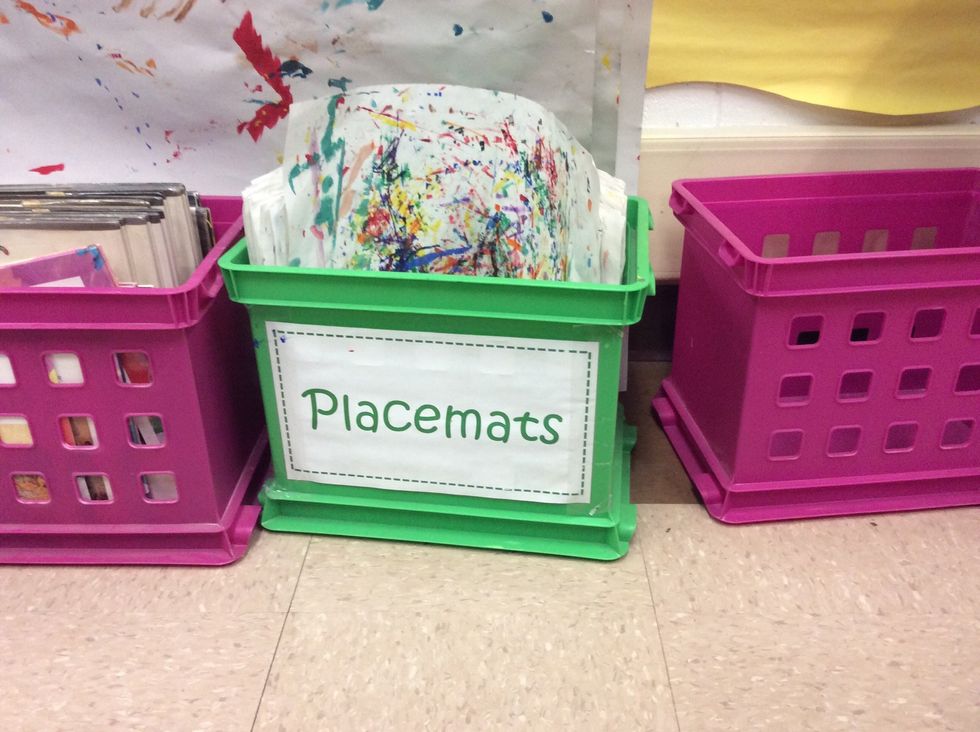 Grab a placemat to keep the table clean.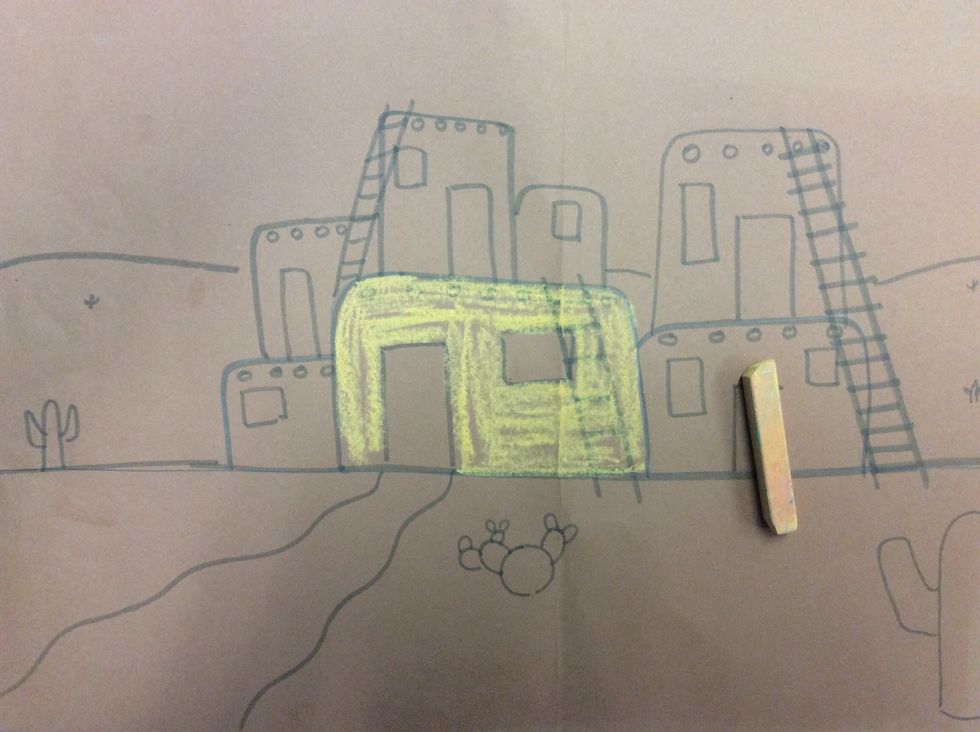 Get chalk or oil pastel to color your Adobe. Start with the bottom.
If you are using chalk, please blend it in using one finger.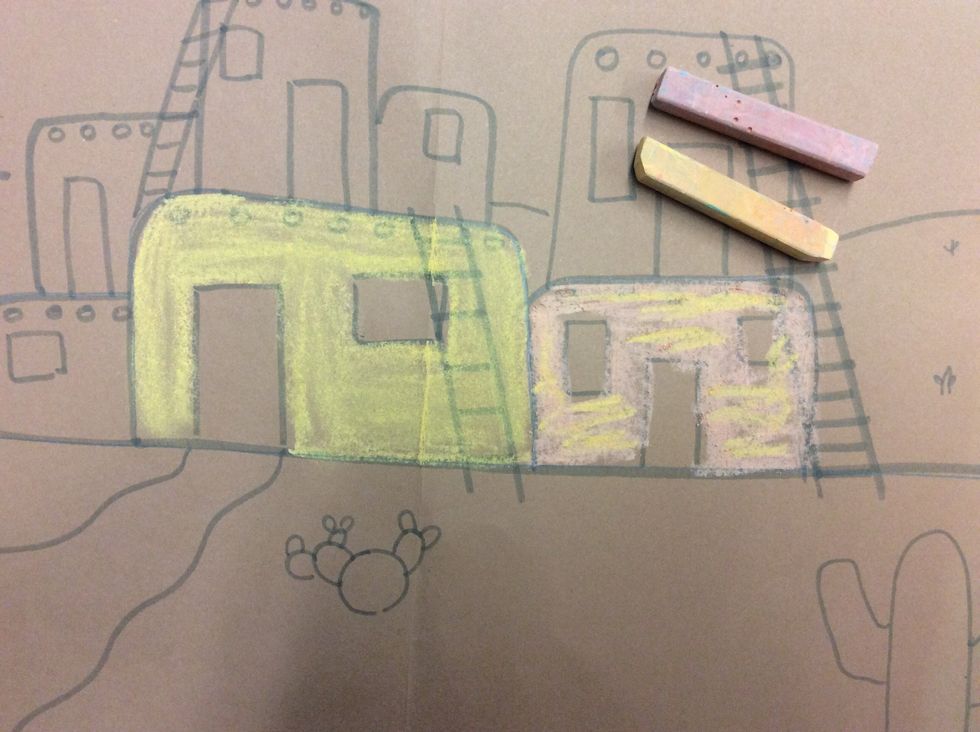 Continue to color. Feel free to blend shades of brown, yellow and orange to create different colors for each building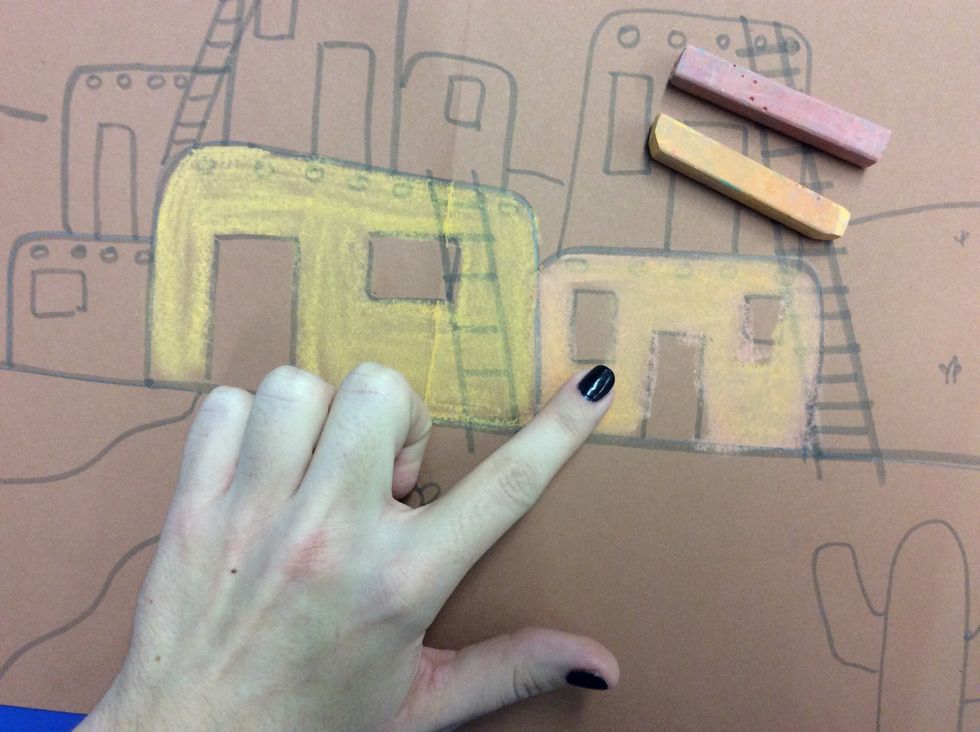 Continue to blend your chalk.
Color in doors and windows.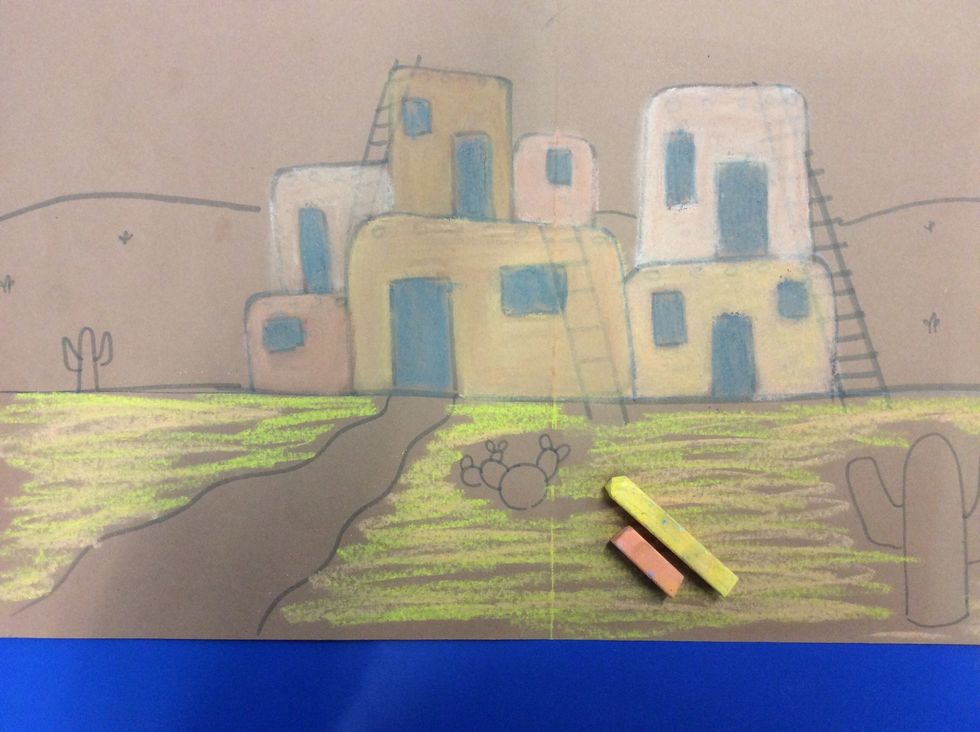 Color the ground in the foreground. You can blend multiple colors to make a new color.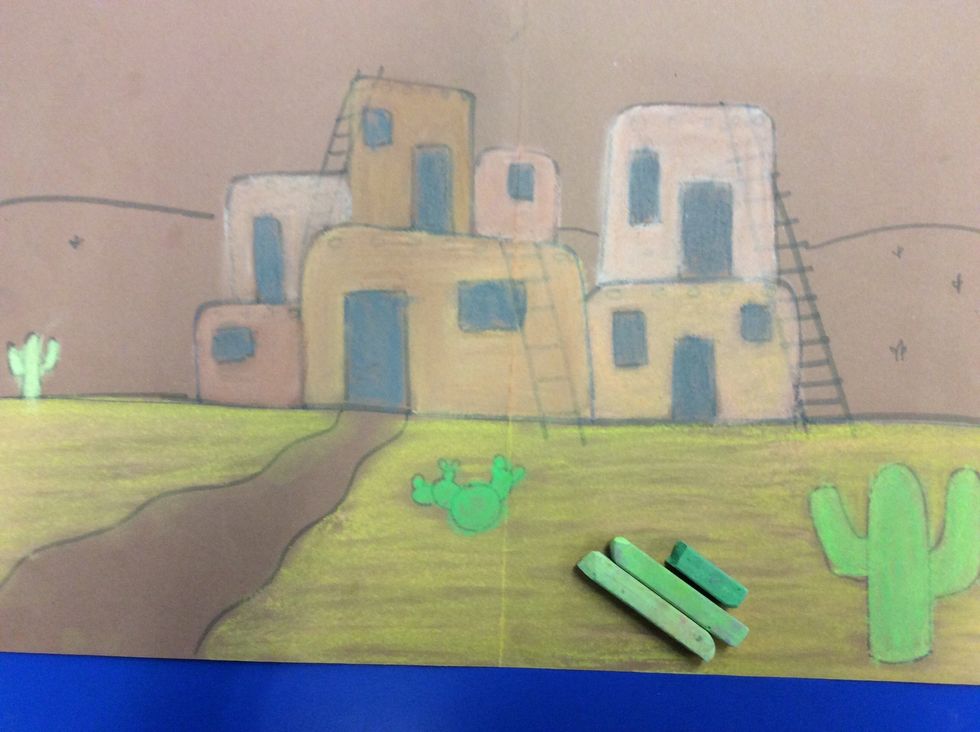 Color in small details like cactus or rocks.
Color your middle ground.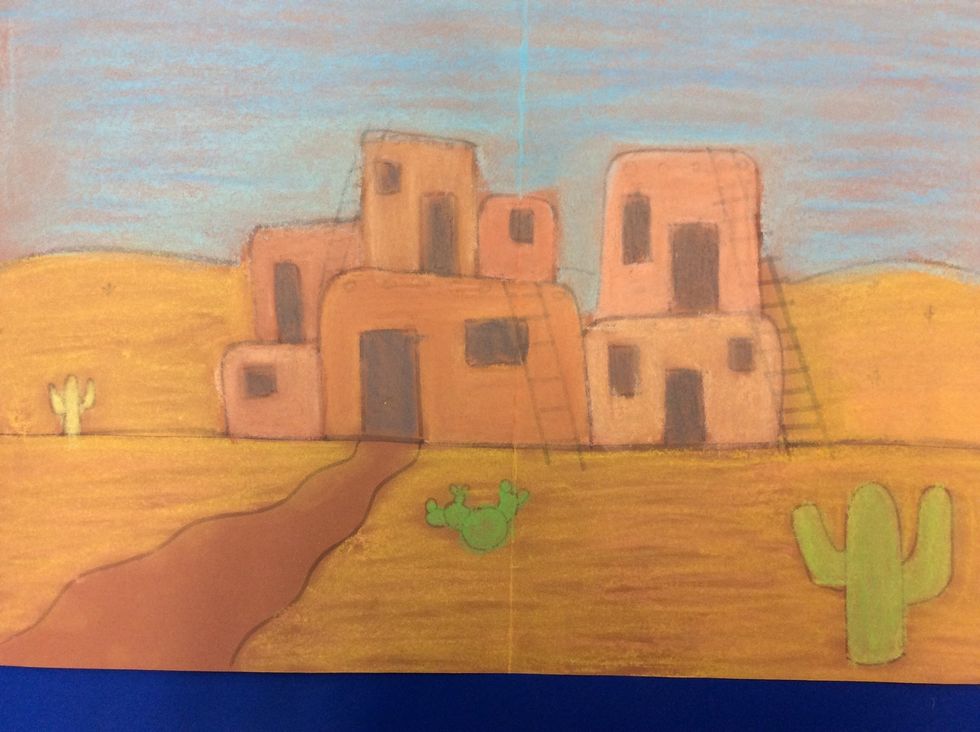 Color your background.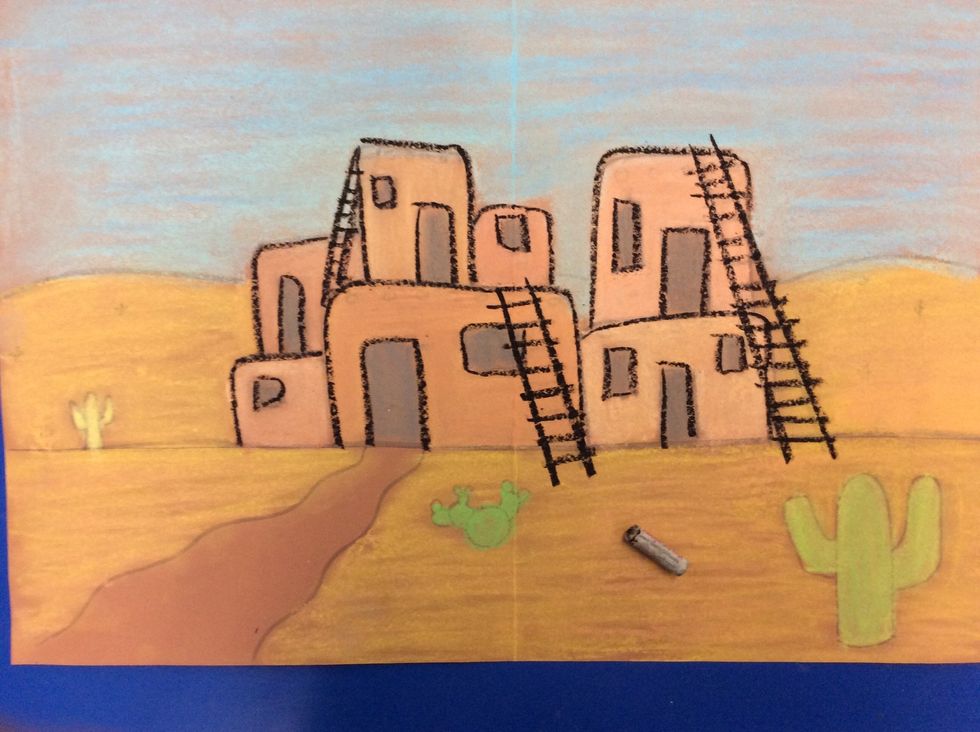 Outline the buildings with a thin oil pastel.
Use thin oil pastels to add details to smaller objects like cactus. Trace your horizon line.
Brown construction paper
Pencil
Chalk pastel
Oil pastel