How to make an adjustment to a closed award
Make an Adjustment to a Closed Award
16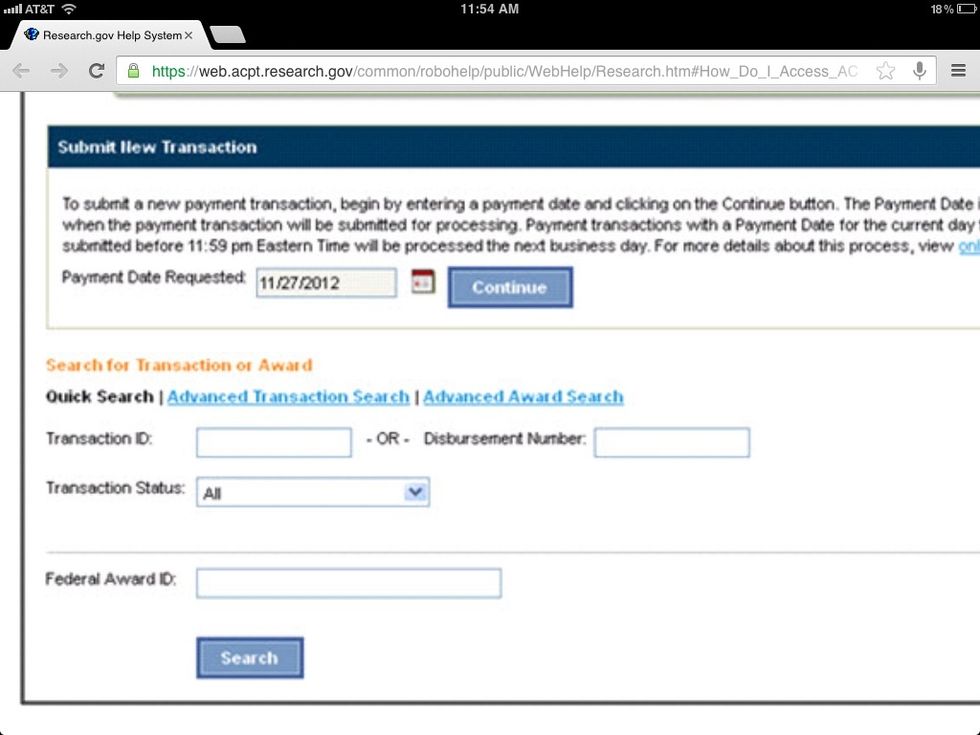 From the ACM$ homepage select the "continue" button under the submit new transaction field.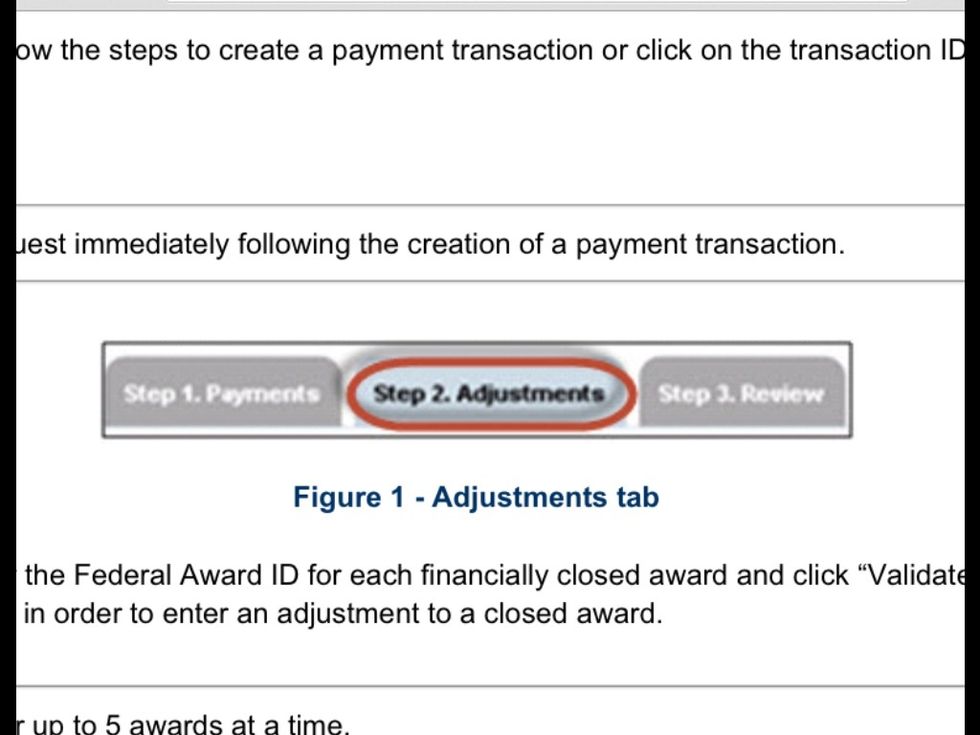 Select the "step 2. Adjustments" tab.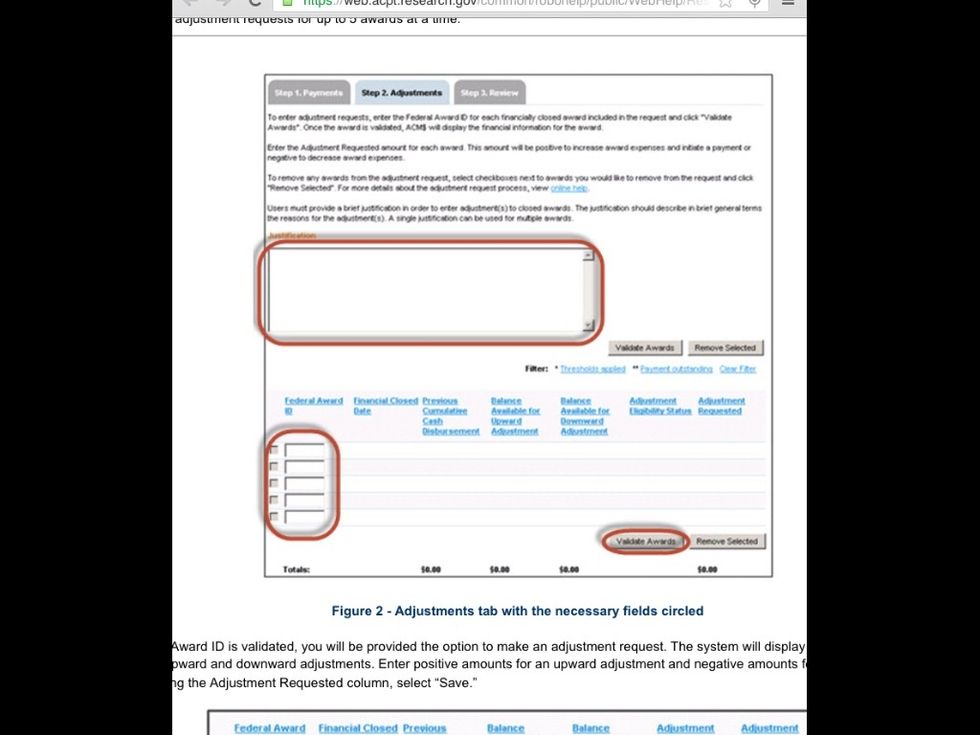 To enter an adjustment request, enter the federal award ID for each closed award and click on "Validate Award" write a brief explanation in the justification text box.
If the federal ID is validated you will have the option to make an adjustment request. The system will display the maximum amount available for upward and downward adjustment.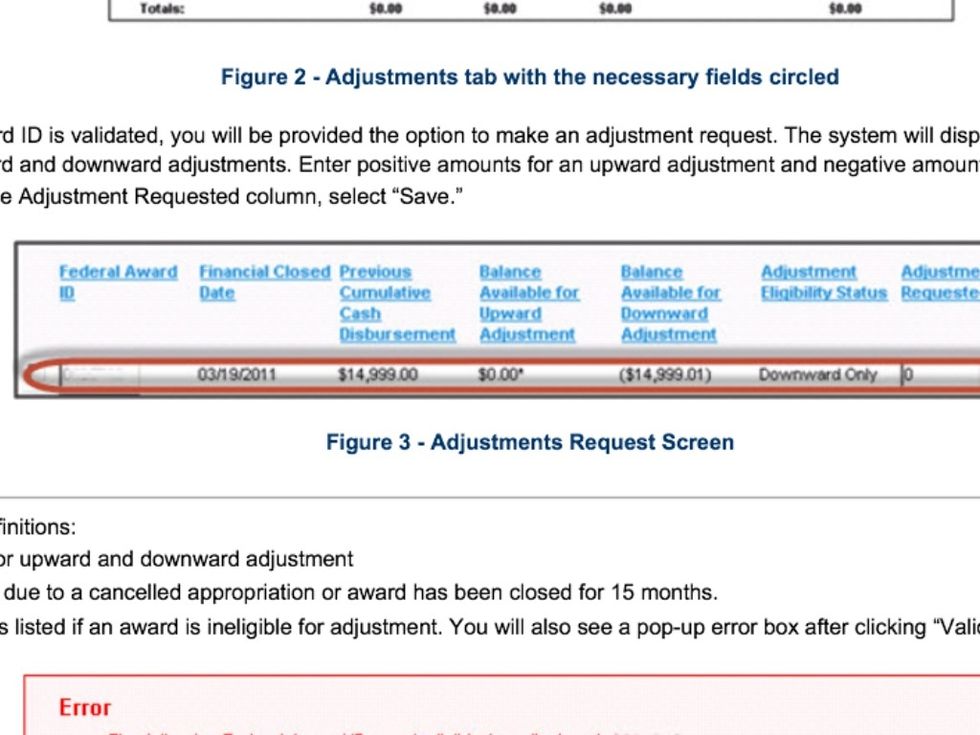 Enter positive amounts for an upward adjustment and negative amounts for a downward adjustment.
After completing the Adjustment Requested column, select "save" Then proceed to the "step 3: review" tab to review and certify as you would with a payment request.
The creator of this guide has not included tools