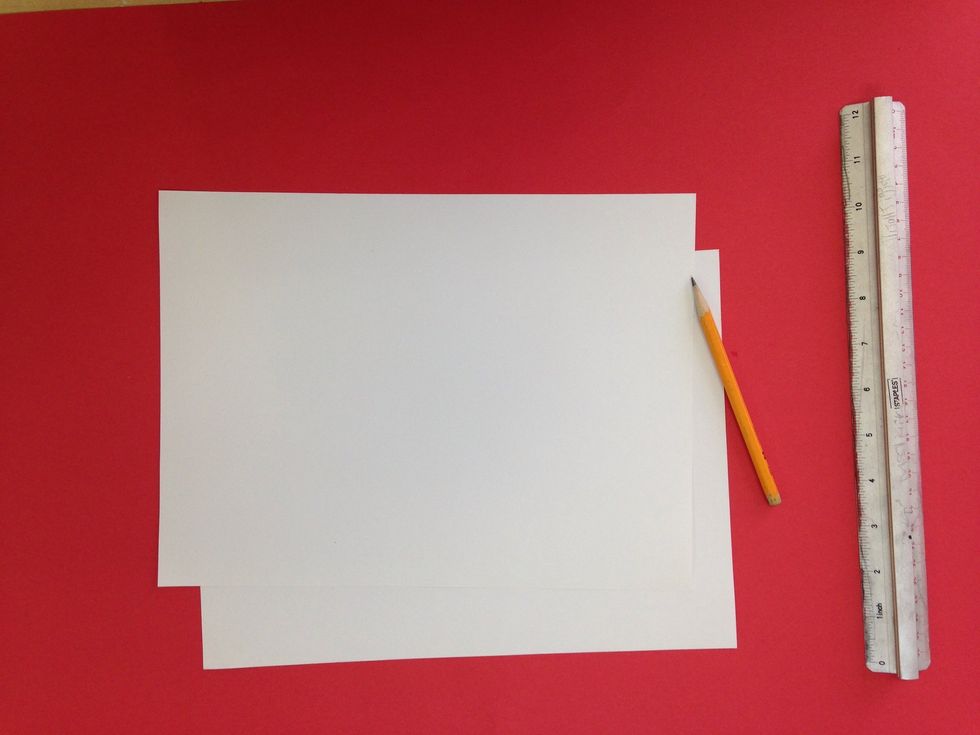 Begin with your white paper and your pencil and your glue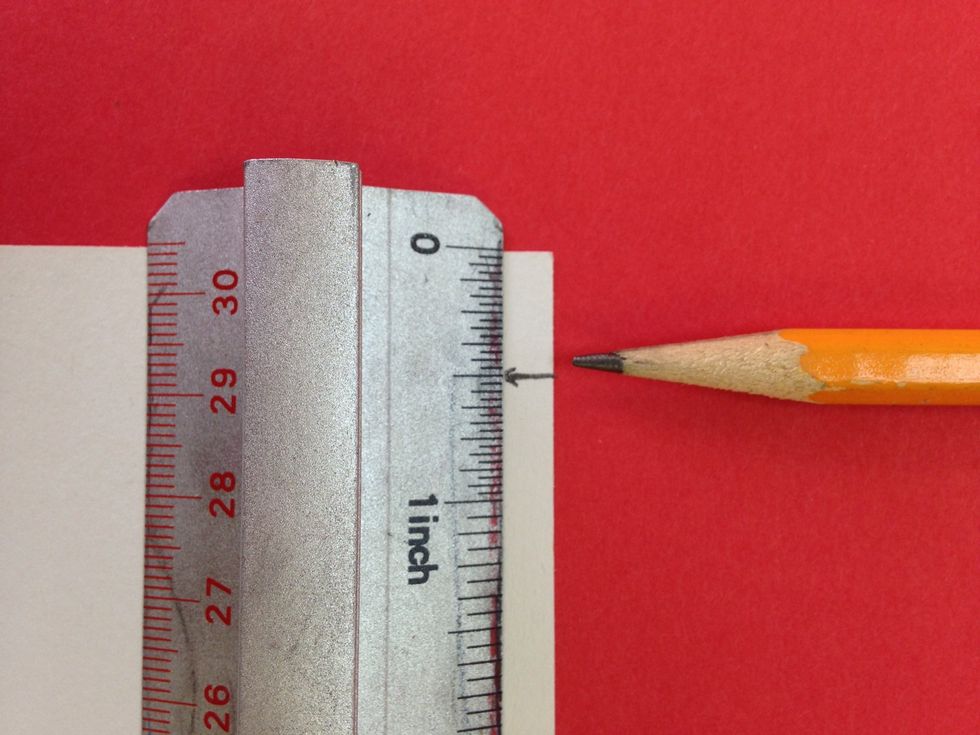 Mark half an inch from the left side. Do this three times along the same side of the paper.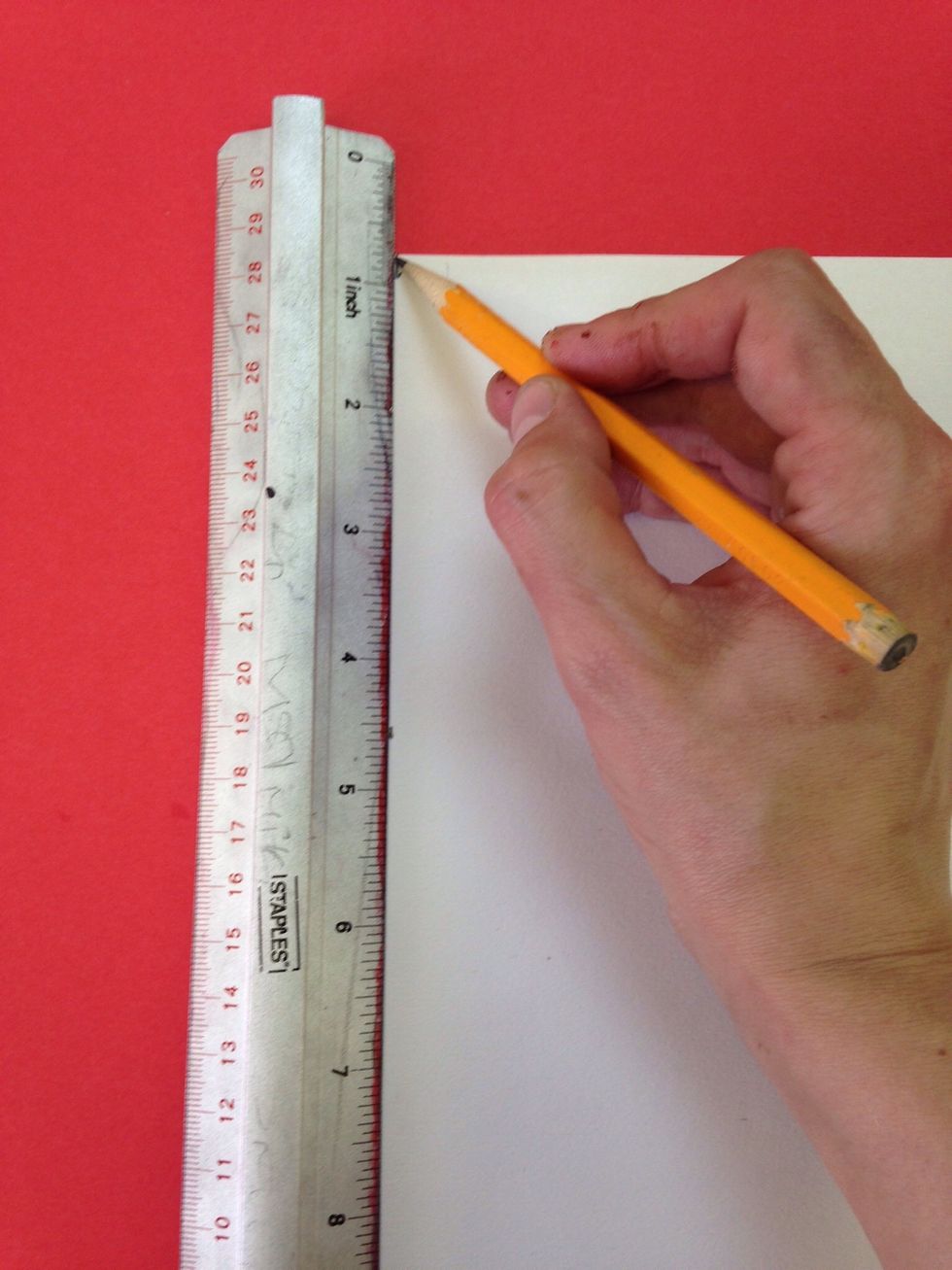 Take your ruler, line it up with the three dots that you made, and draw a line straight through the three dots.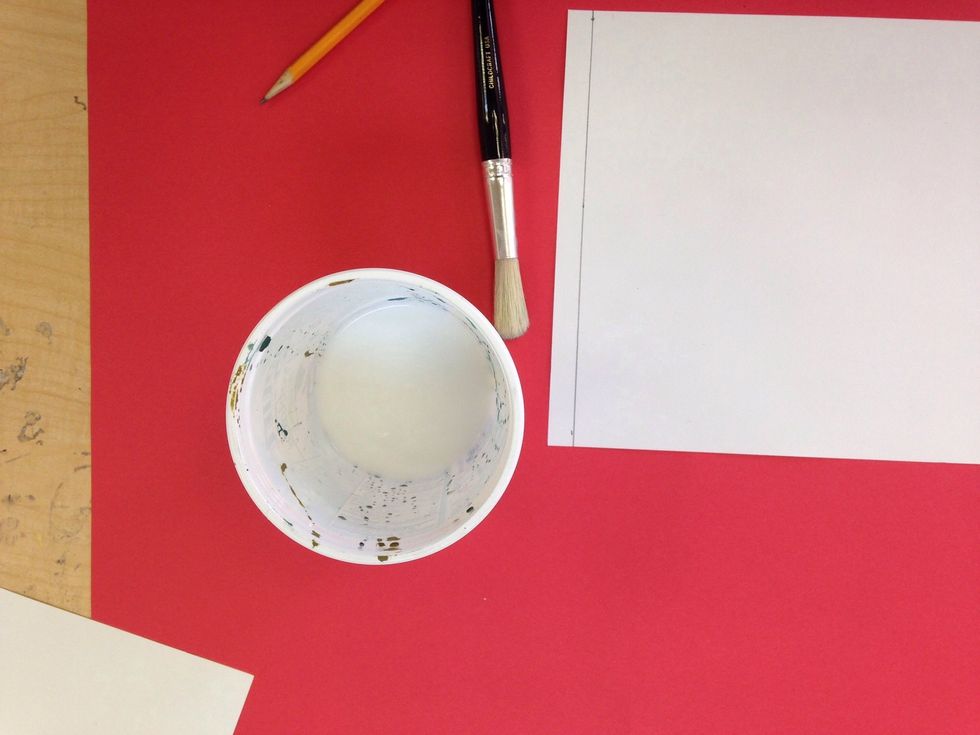 Find your glue and your glue brush.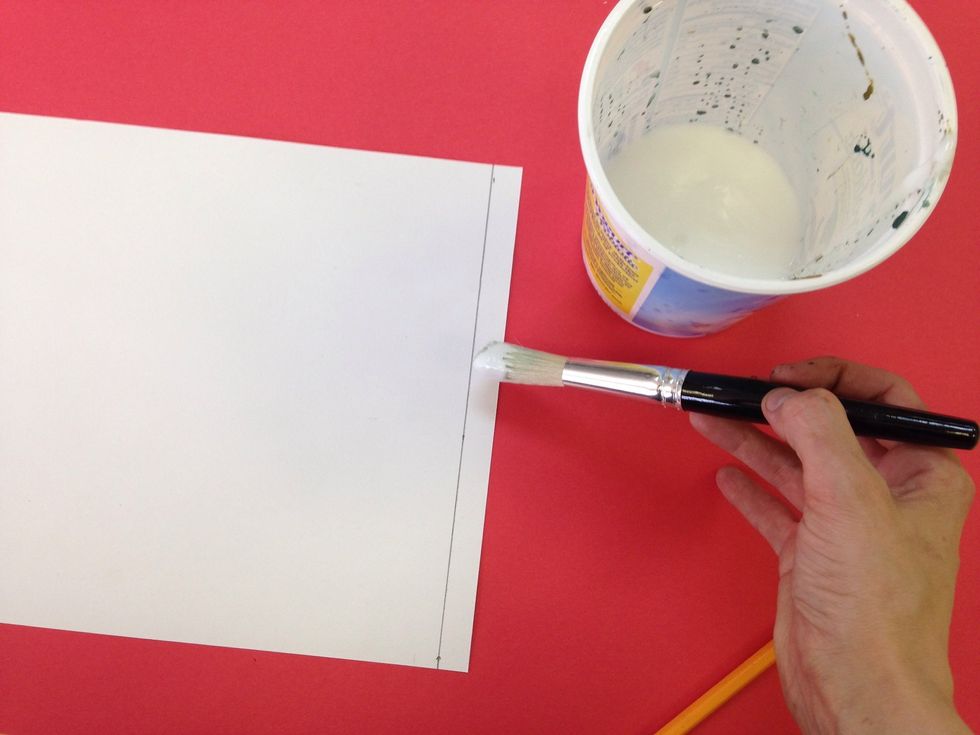 Brush glue on between the edge of the paper and the line that you made.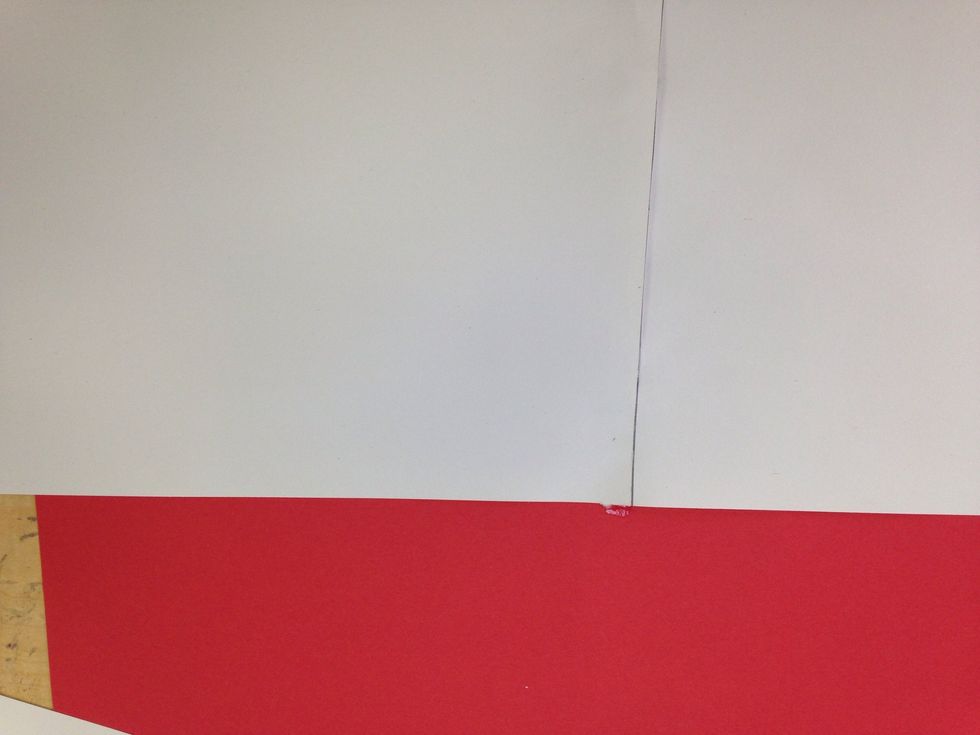 Take your next piece of paper and put it over the glue that you just put down. Repeat this until all your pages are in one long strip.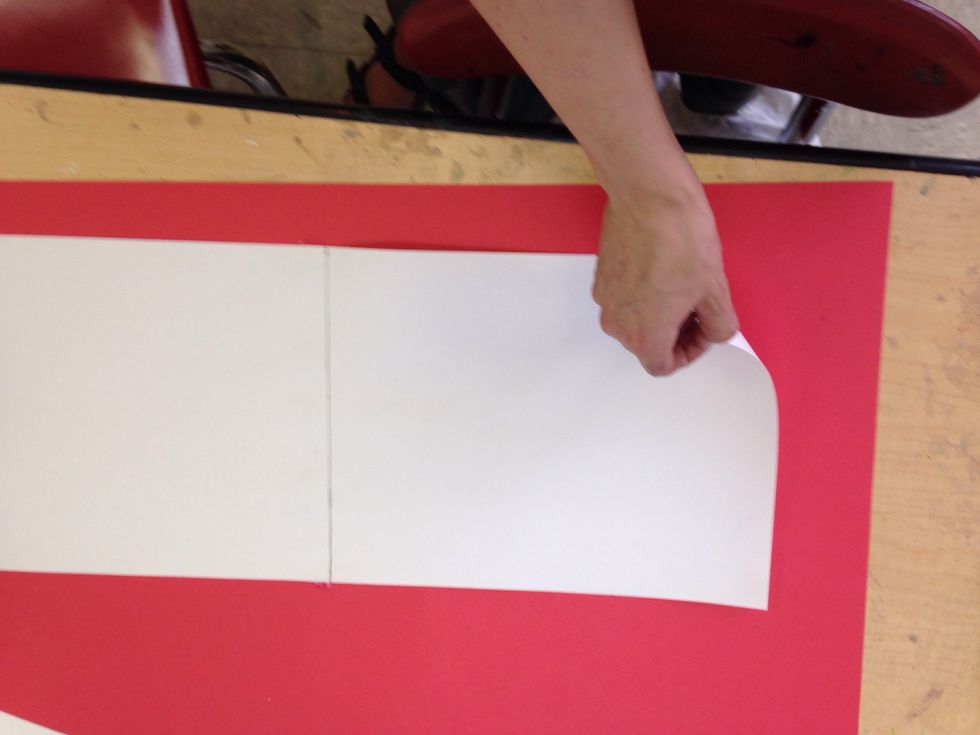 Now you need to fold your pages. Start by folding the first page in half, up to the point where you glued.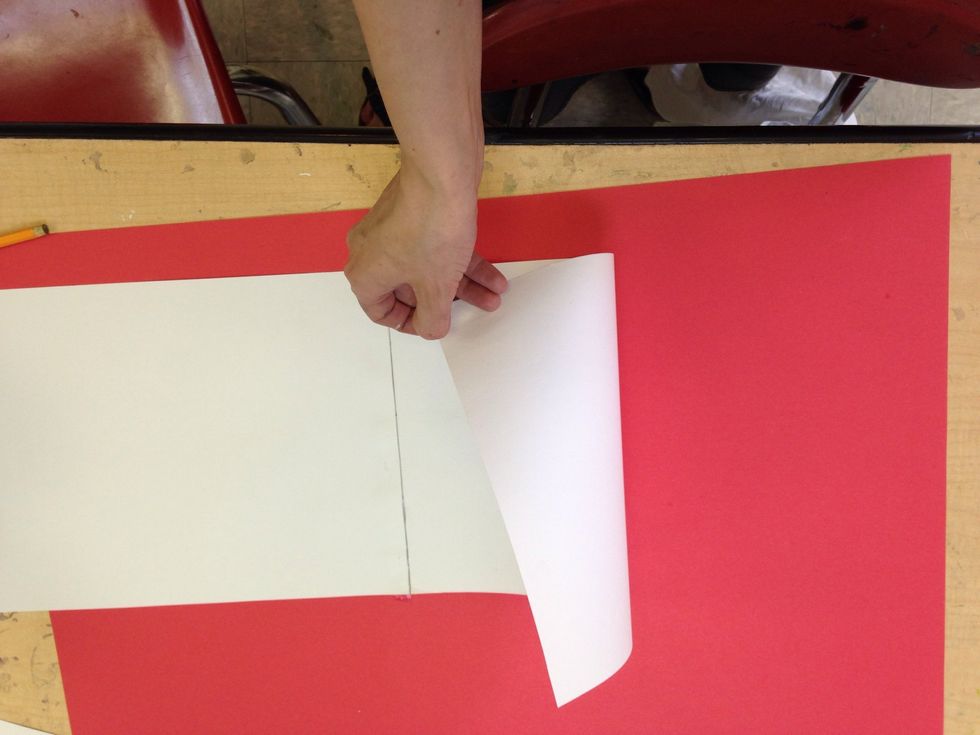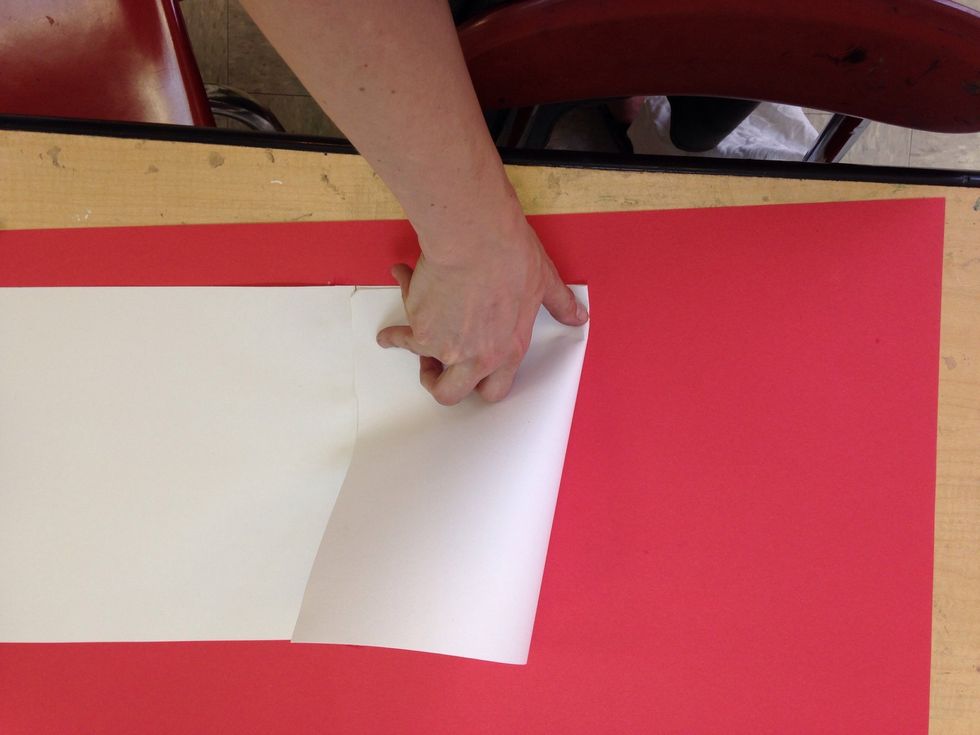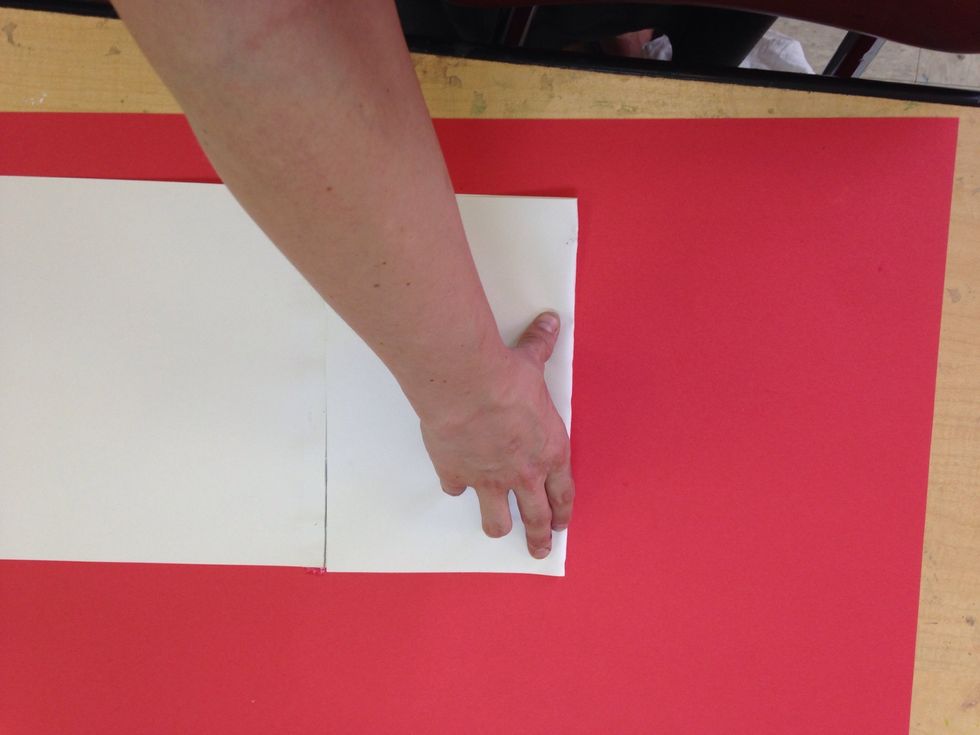 Now flip your paper over so you are looking at the opposite side.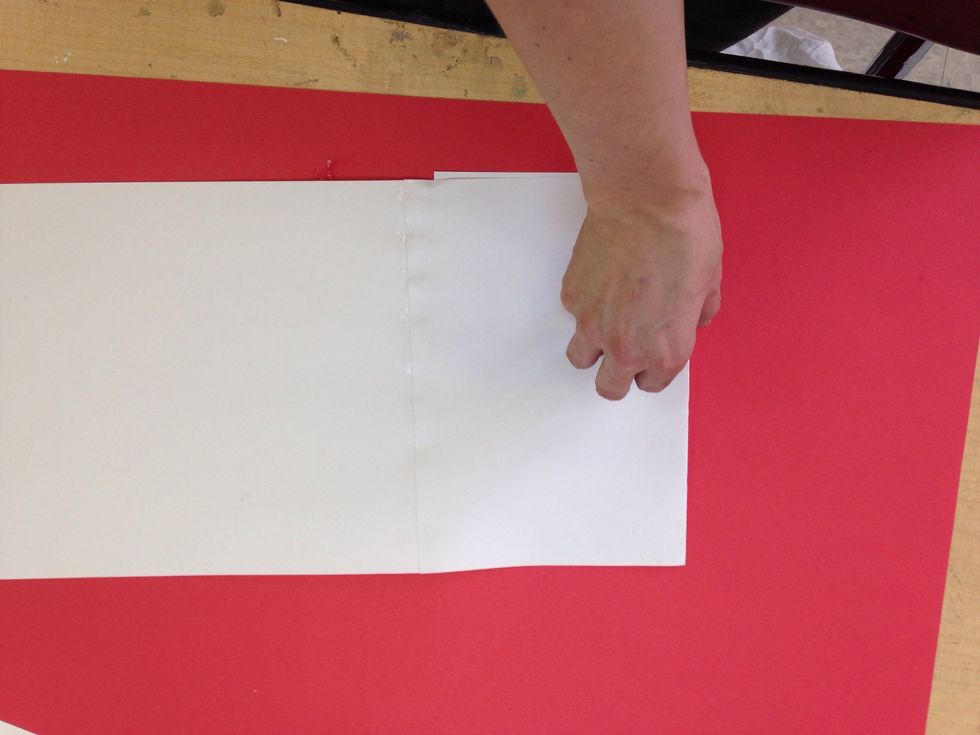 Fold your paper again.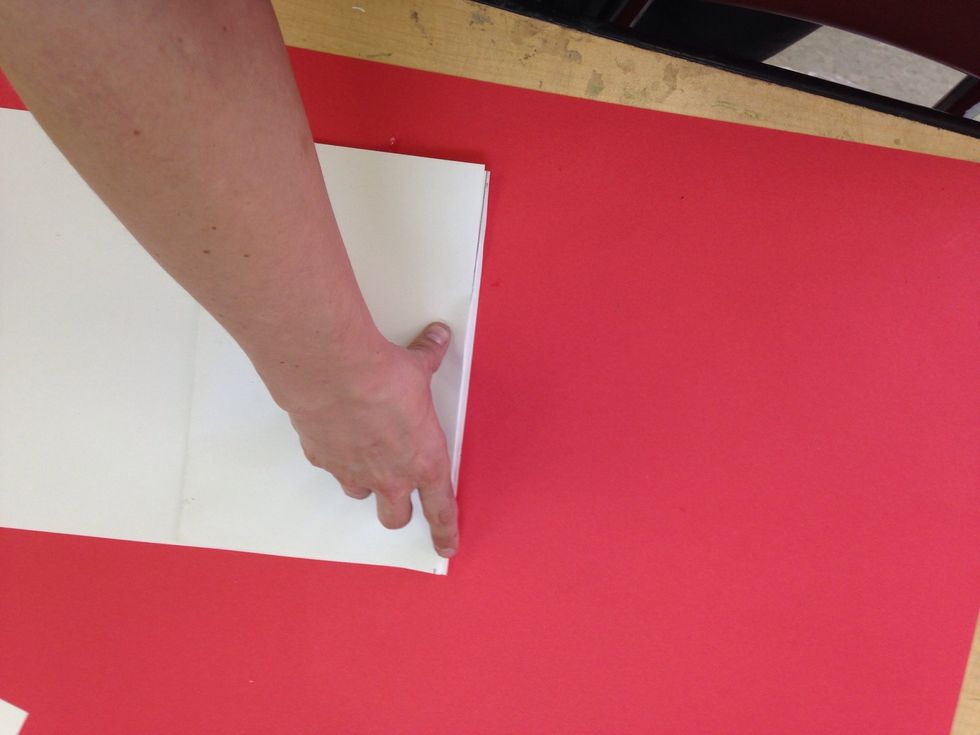 Each fold should be the same size.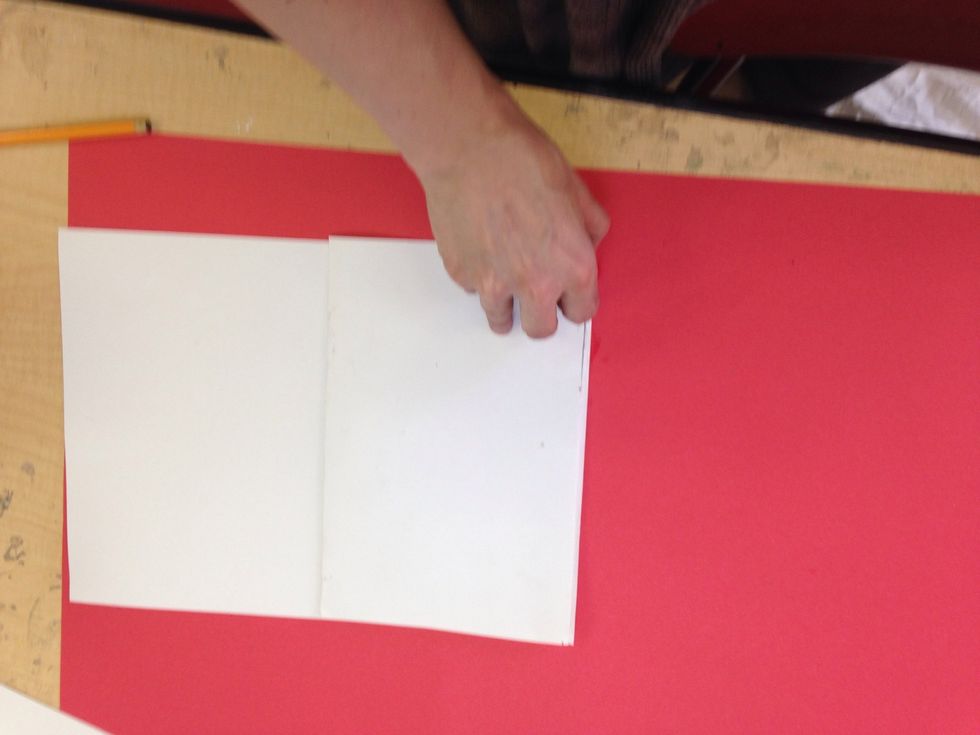 Flip.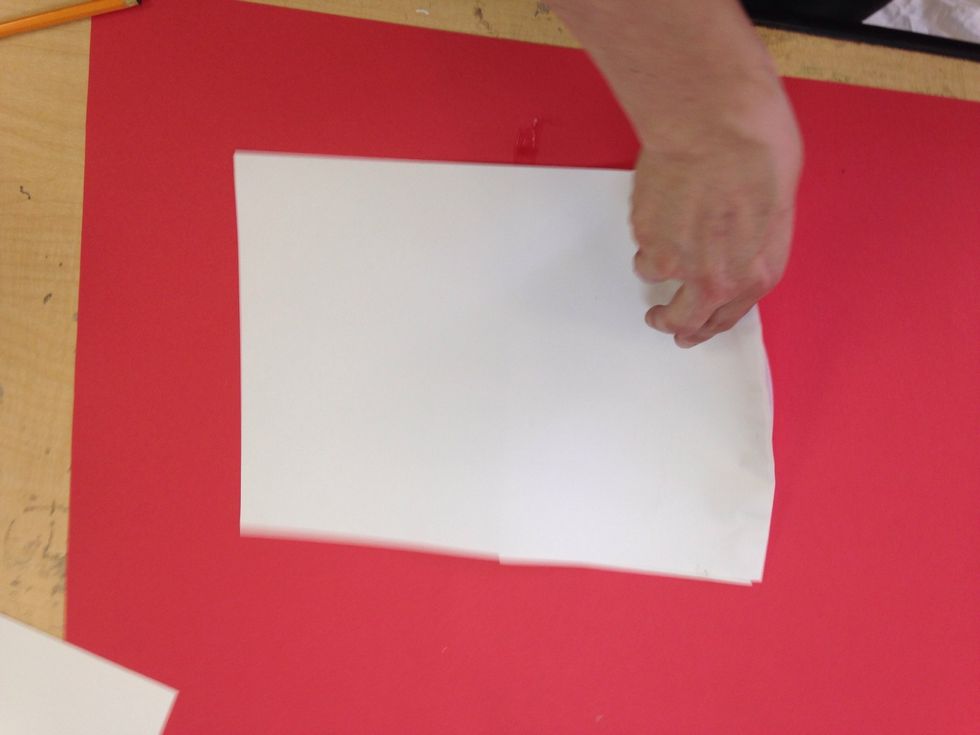 Fold.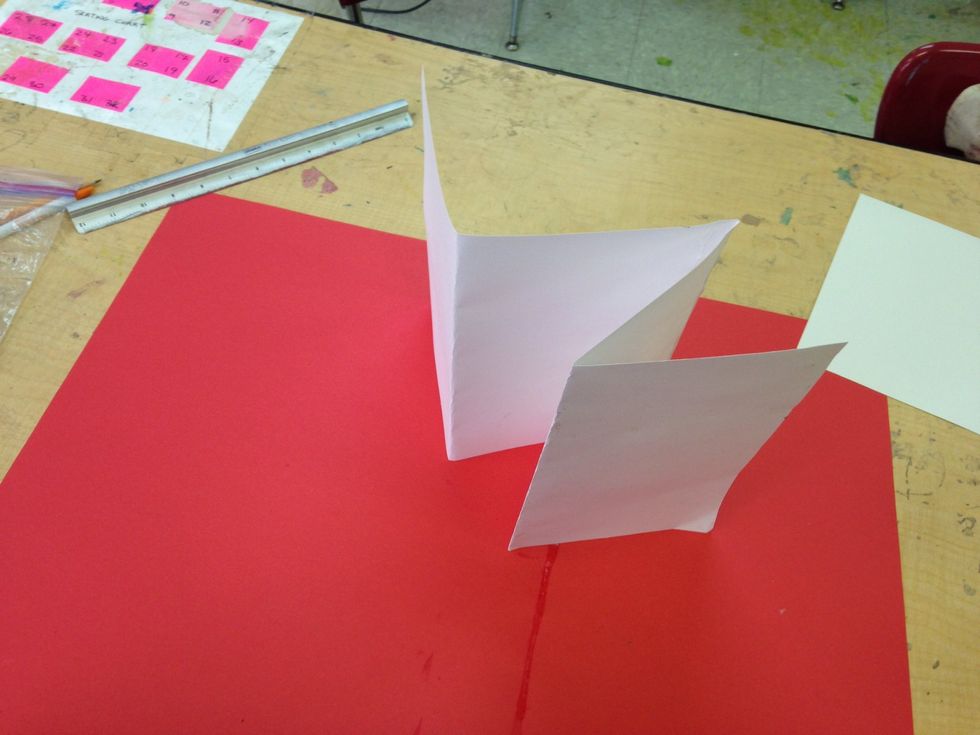 Your inside pages should make a zigzag when you prop it open.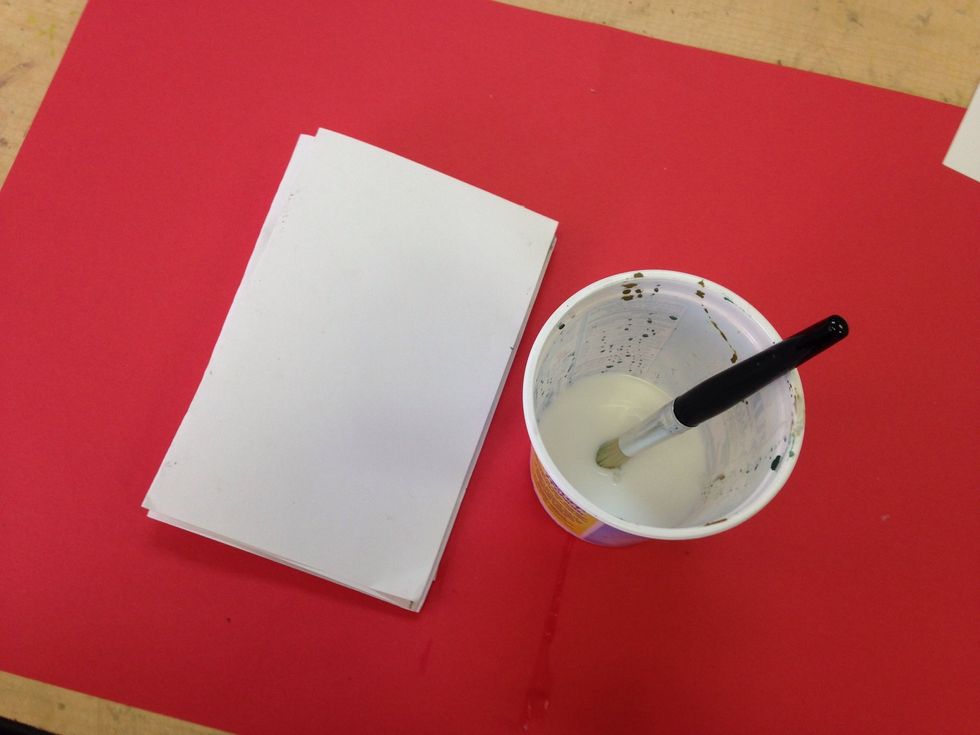 Take out your glue.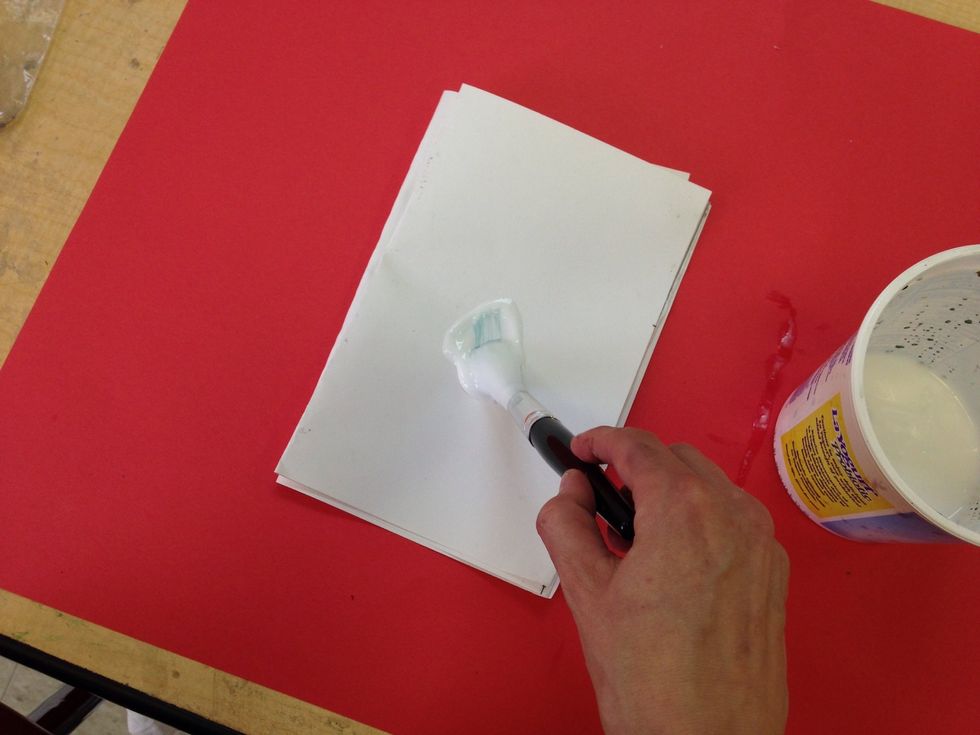 Cover the entire side of the first page.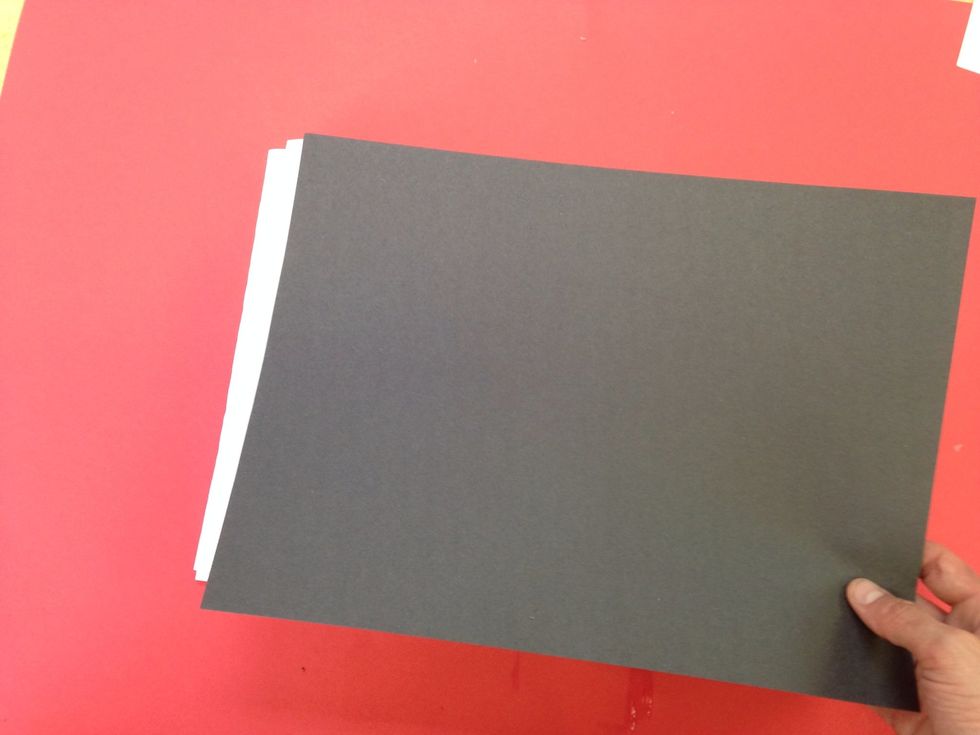 Place your cover on top of it. Make sure it is lined up with the edge.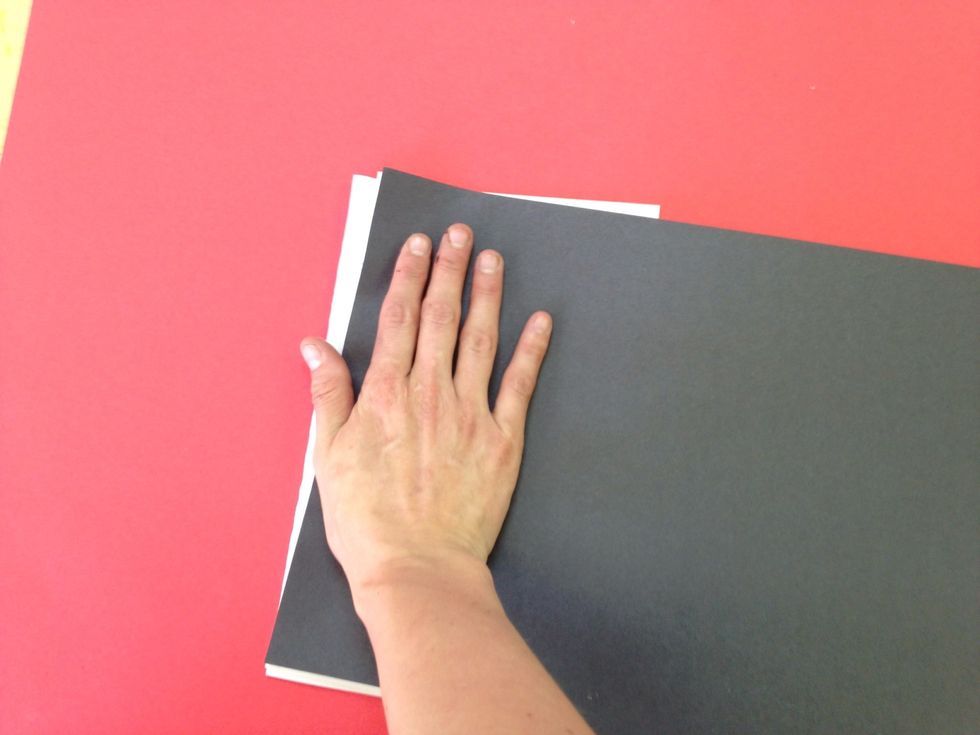 Press down to get out any air bubbles.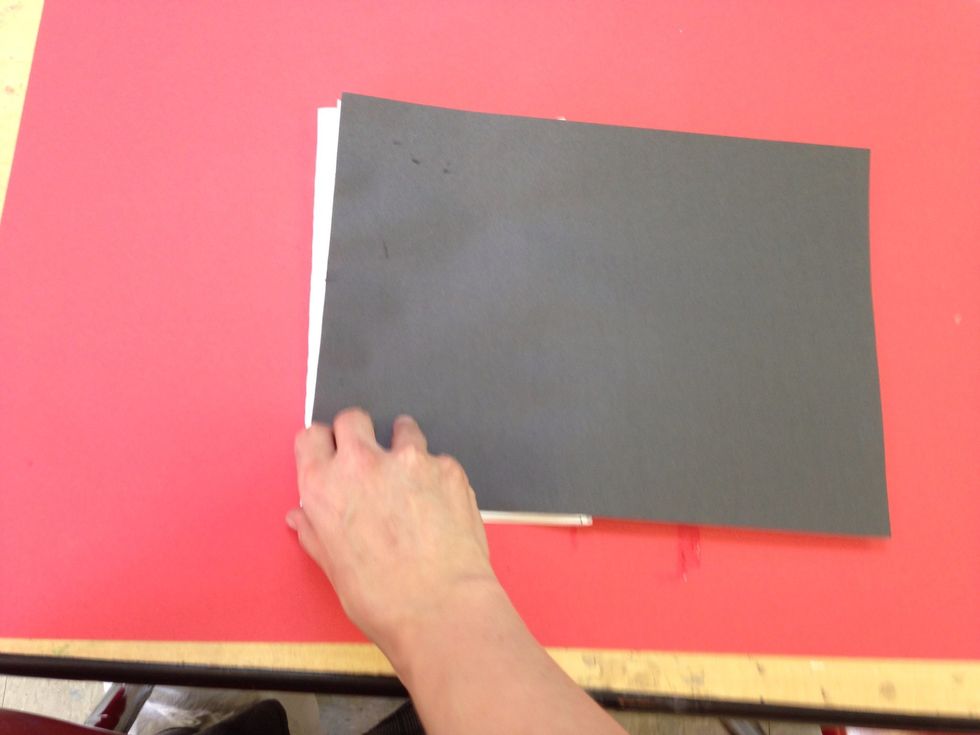 Flip your book over.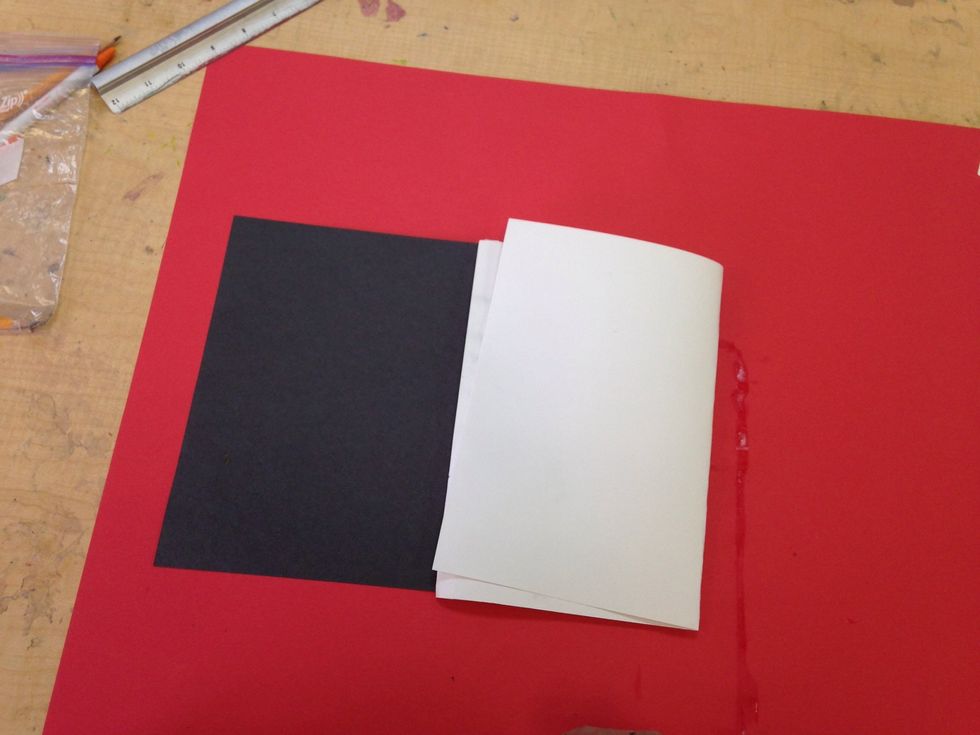 Cover the opposite side with glue.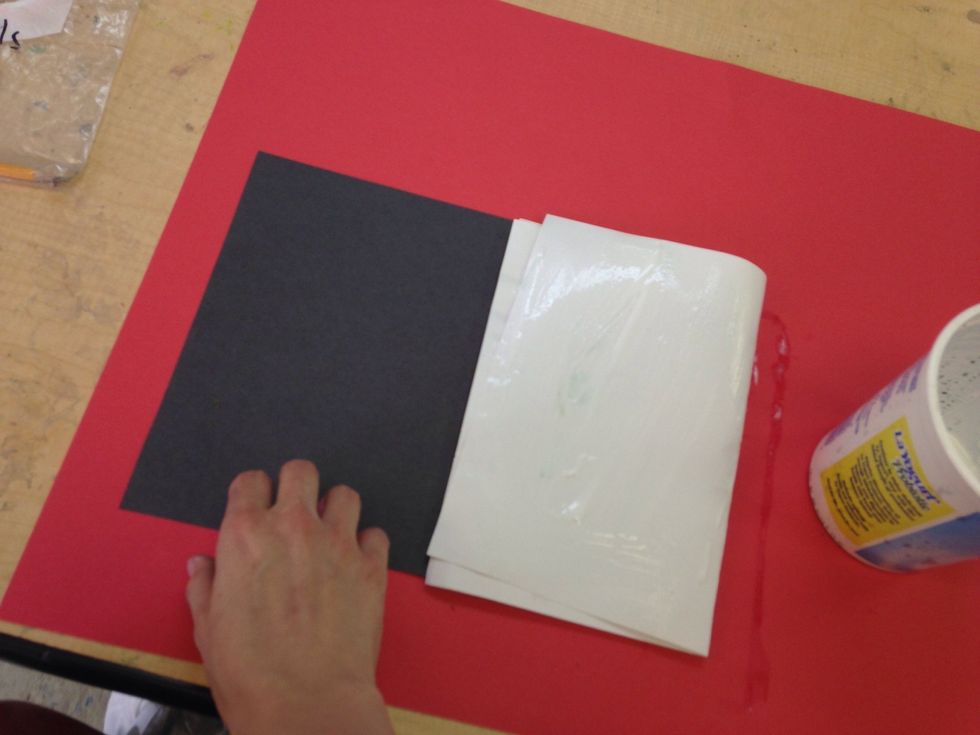 Fold your cover over the glue.
4.0 8x10" paper
Elmers glue
1.0 8x10" construction paper
Ruler
Pencil
Glue brush