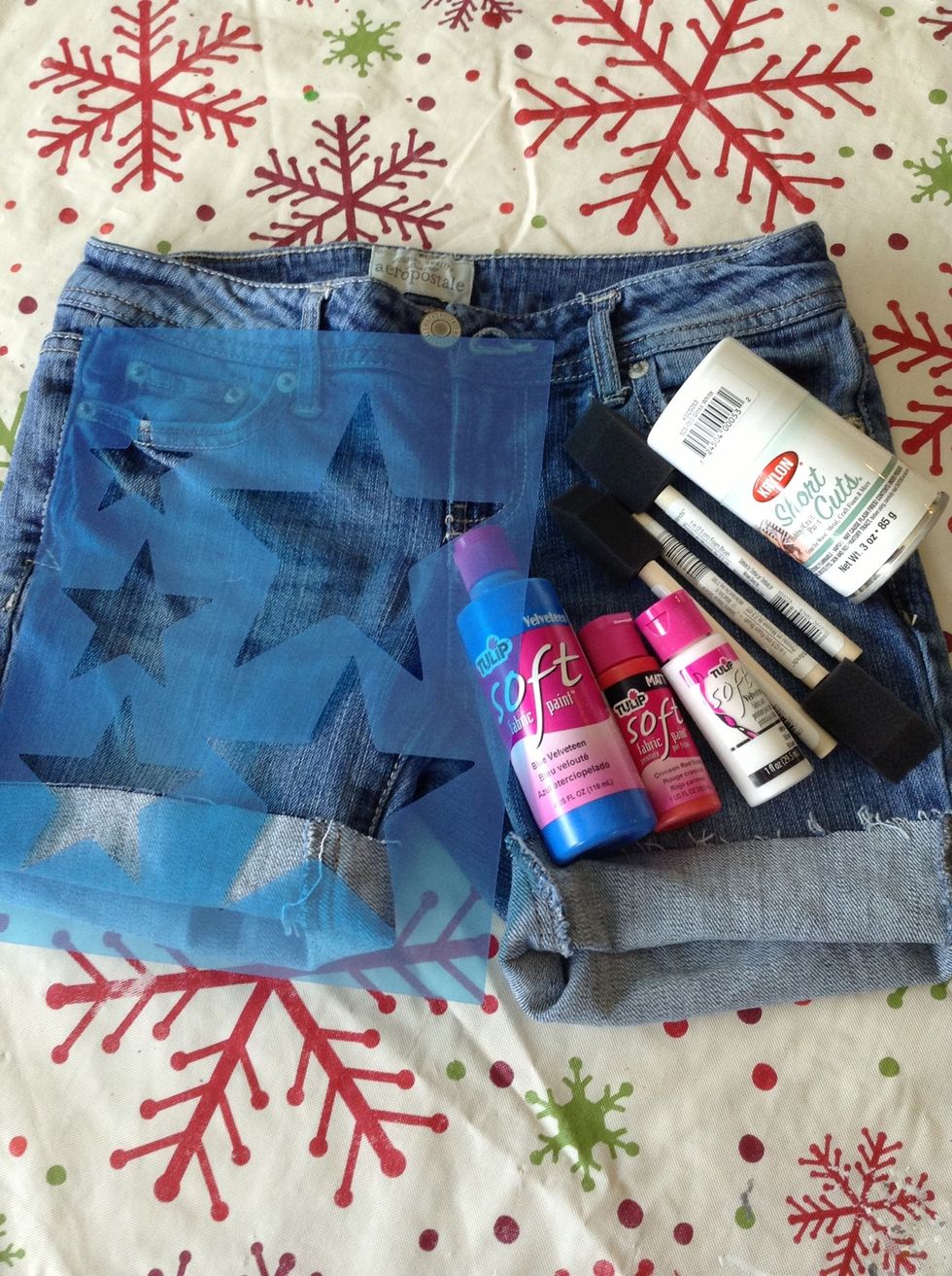 Supplies needed.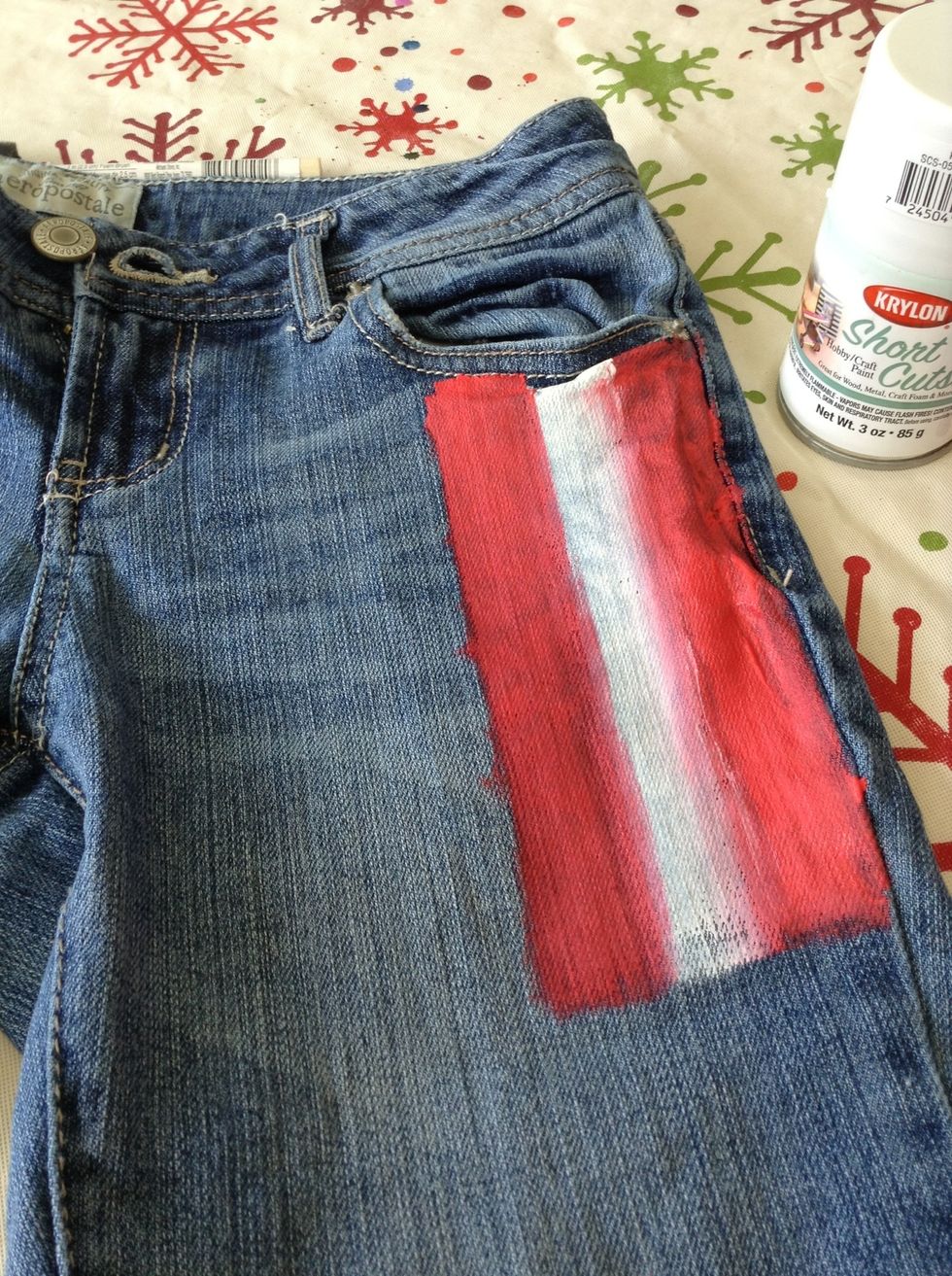 On the right side, paint alternating red and white stripes
This is how mine look done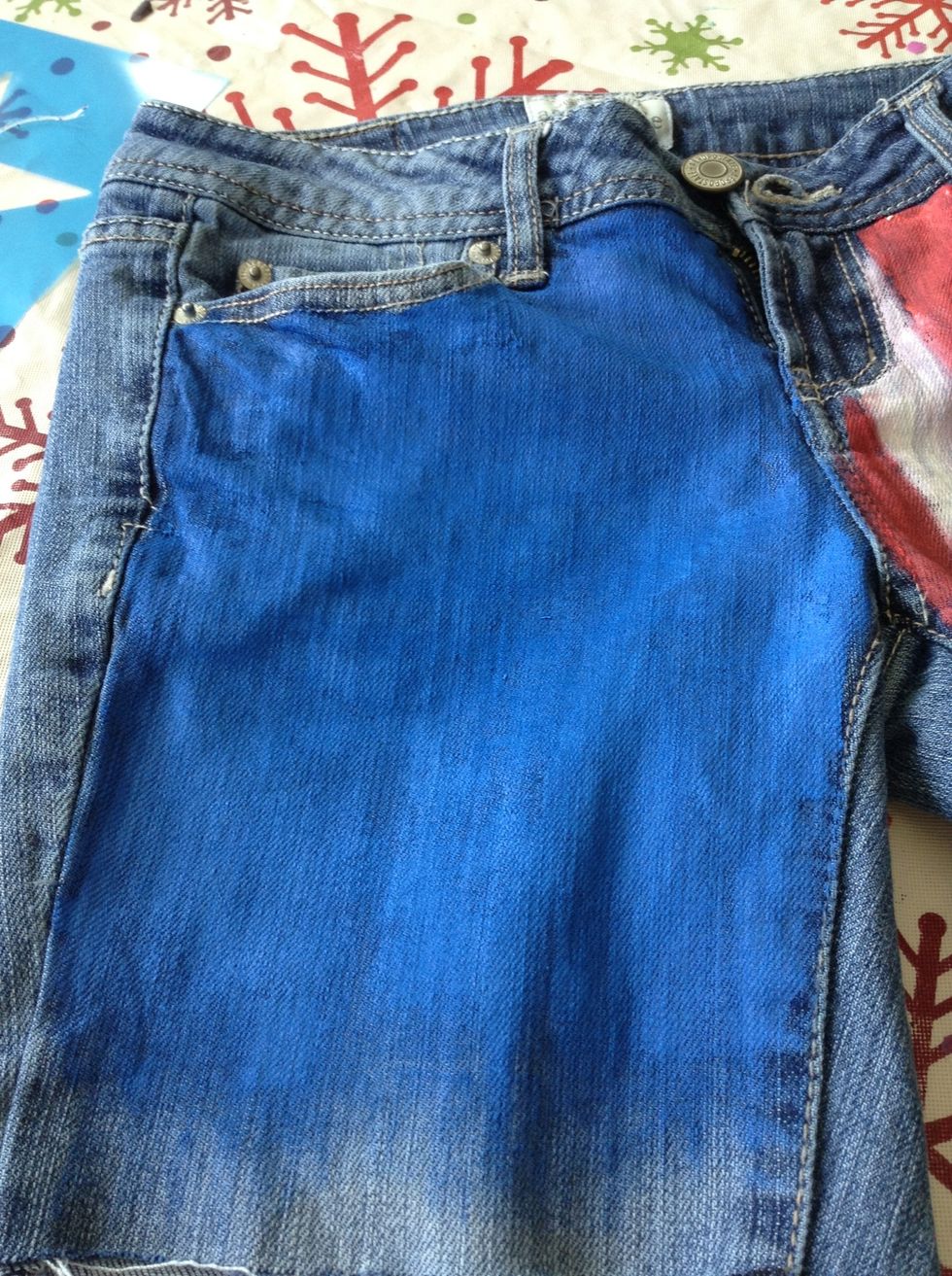 Paint the other side (left in my case) blue.
Use the stencil and spray paint to create stars. Mine are obviously not that good. Don't worry, we can fix this later.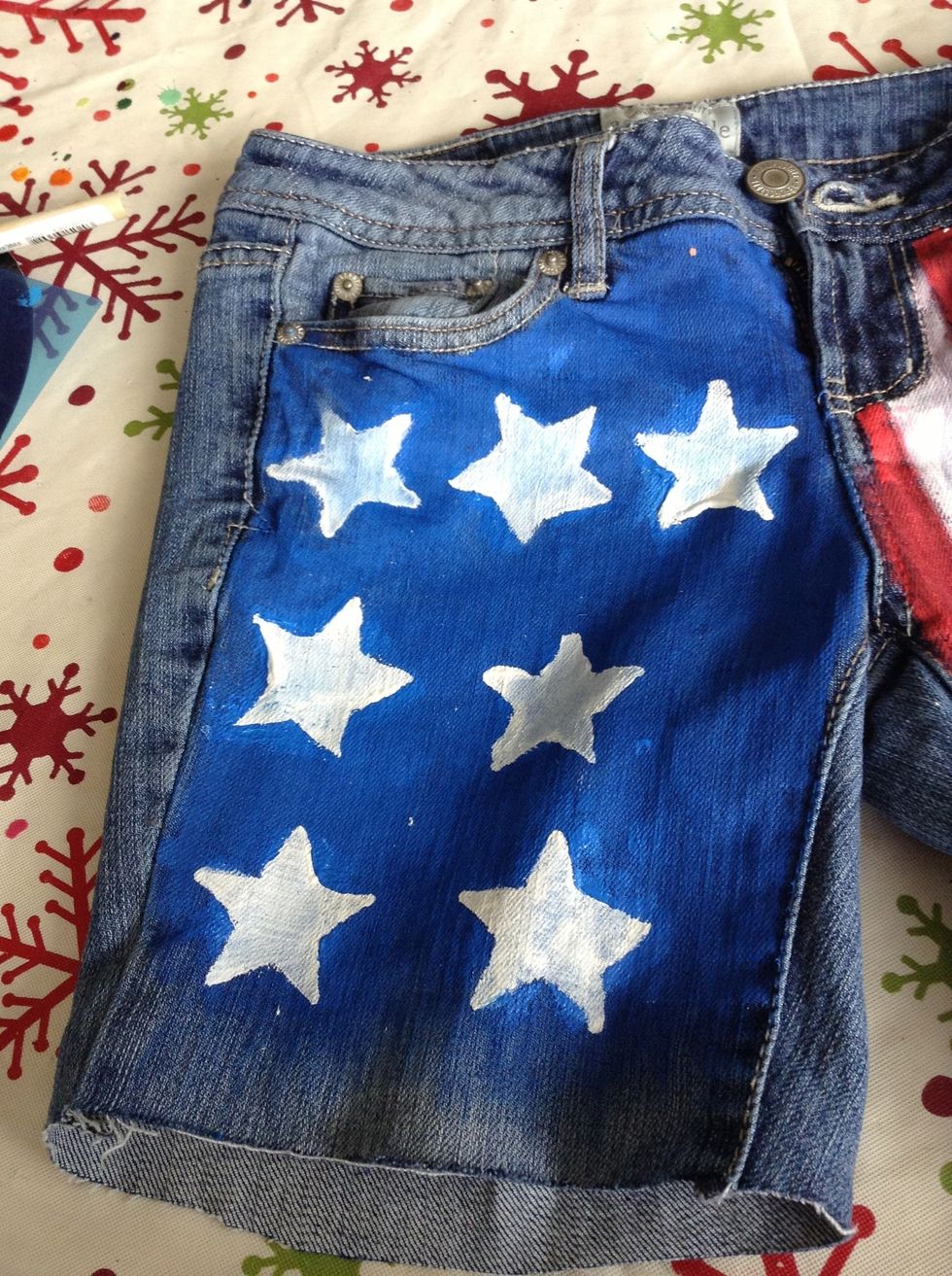 To fix my deformed stars, I used a small paintbrush to touch them up. Also, on the other side, I touched up the stripes.
Let shorts dry for about 20 minutes.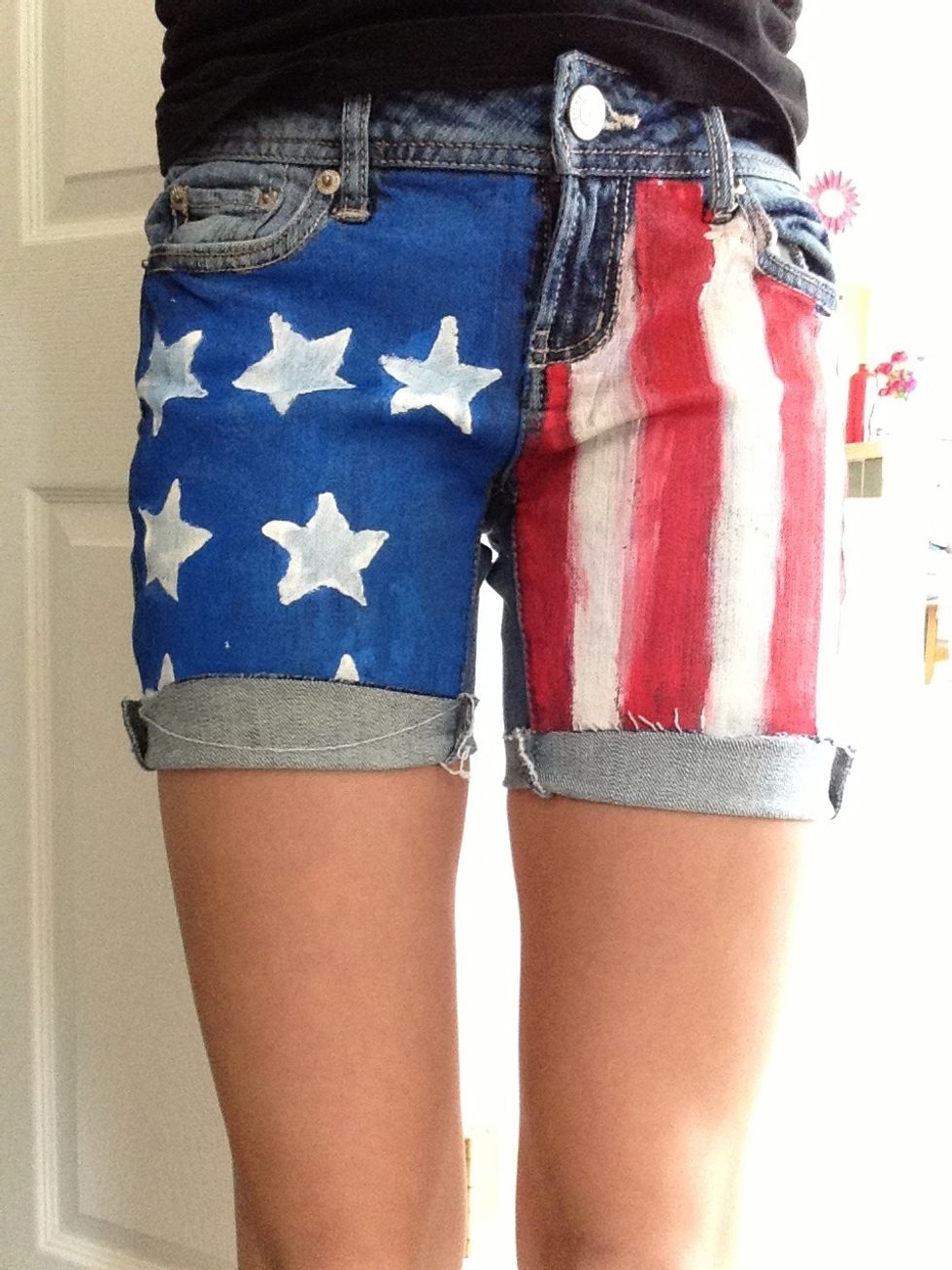 Vióla!!! Enjoy your DIY American flag shorts!!!
Shorts
Red white and blue fabric paint
3.0 Sponge brushes
White spray paint
Star stencils
Small paintbrush