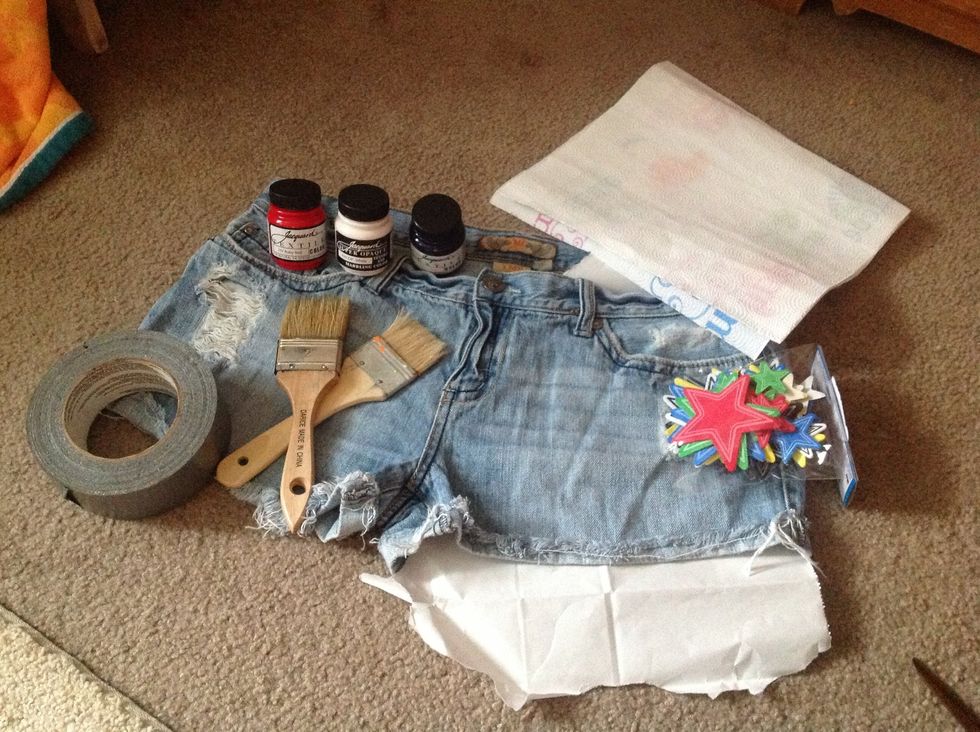 Here is all the supplies that you will be using!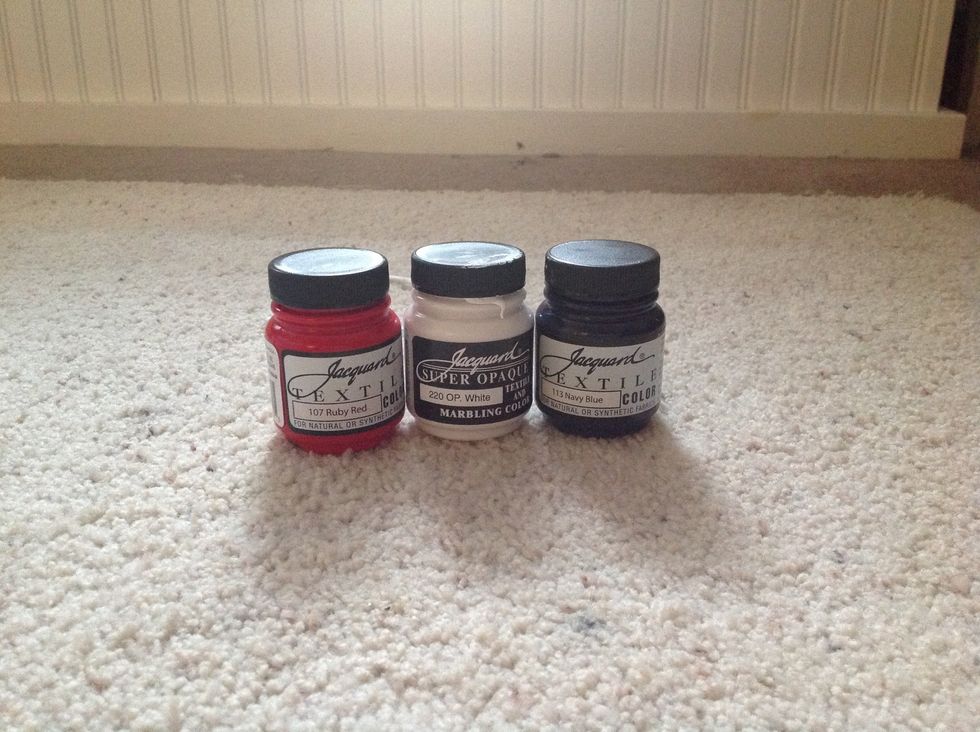 This is the fabric paint I chose to use, however you can choose whichever type of paint you prefer!
Start by taping off the edges of your shorts with the duct tape..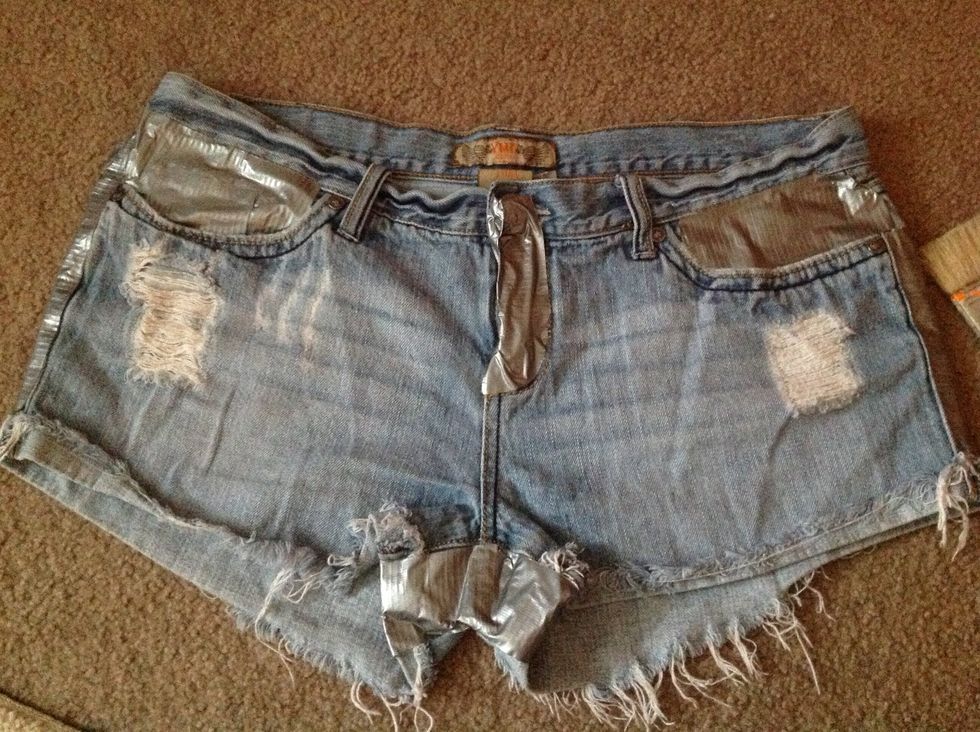 You can tape off the crotch, pockets and zipper area, belt loops and waist area as well. (The zipper and pocket areas are optional depending if you want the strips there or not)
Before you paint be sure to line your shorts with the newspaper/paper towel so the paint doesn't bleed through
You will want to start by painting the front of your shorts all white..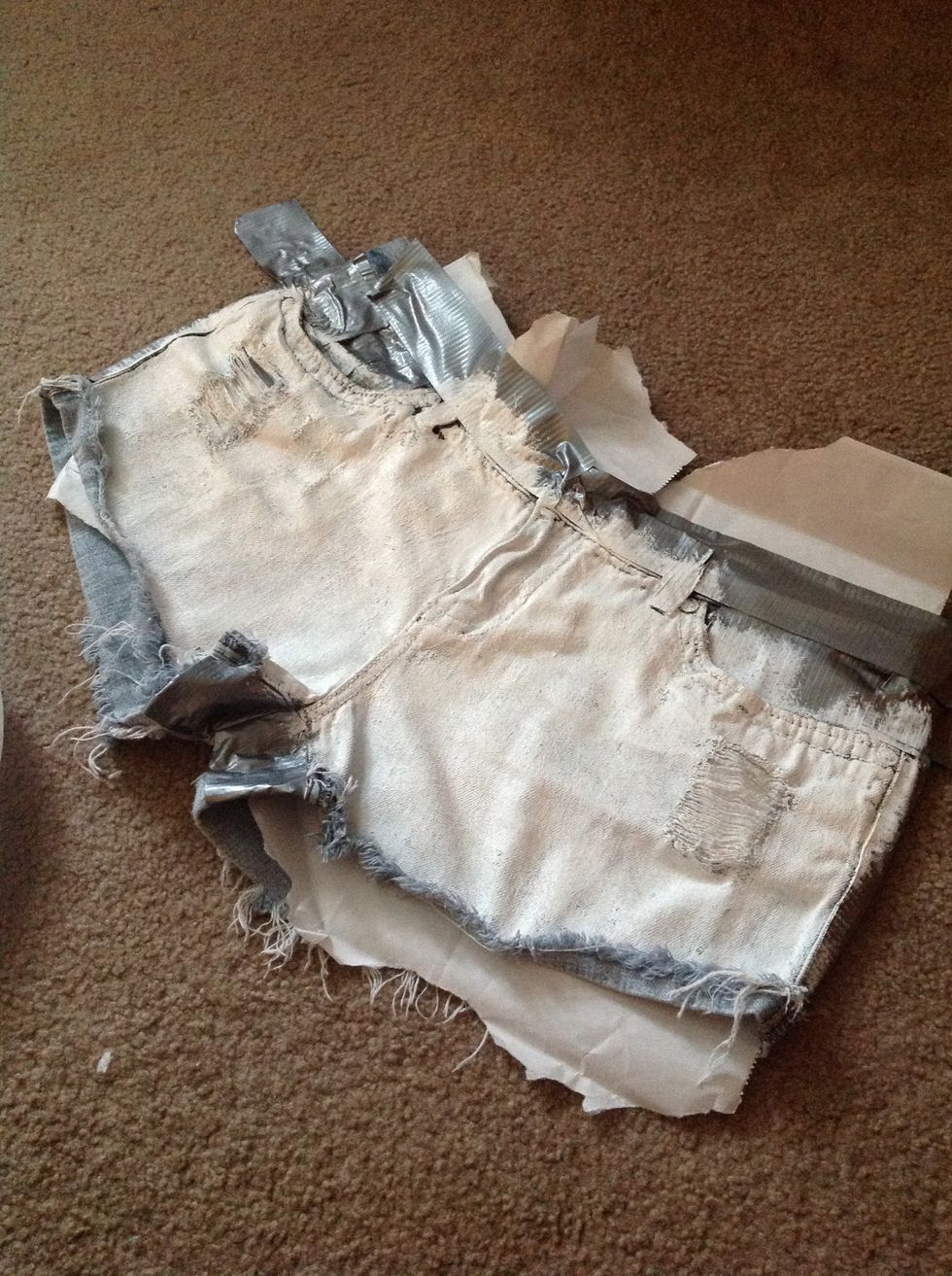 Tada! (I ended up taking off the tape and painting the zipper area). Allow to dry
Next you will be doing the red stripes on the right side of the shorts
Tape off using the duct tape to create the lines for the red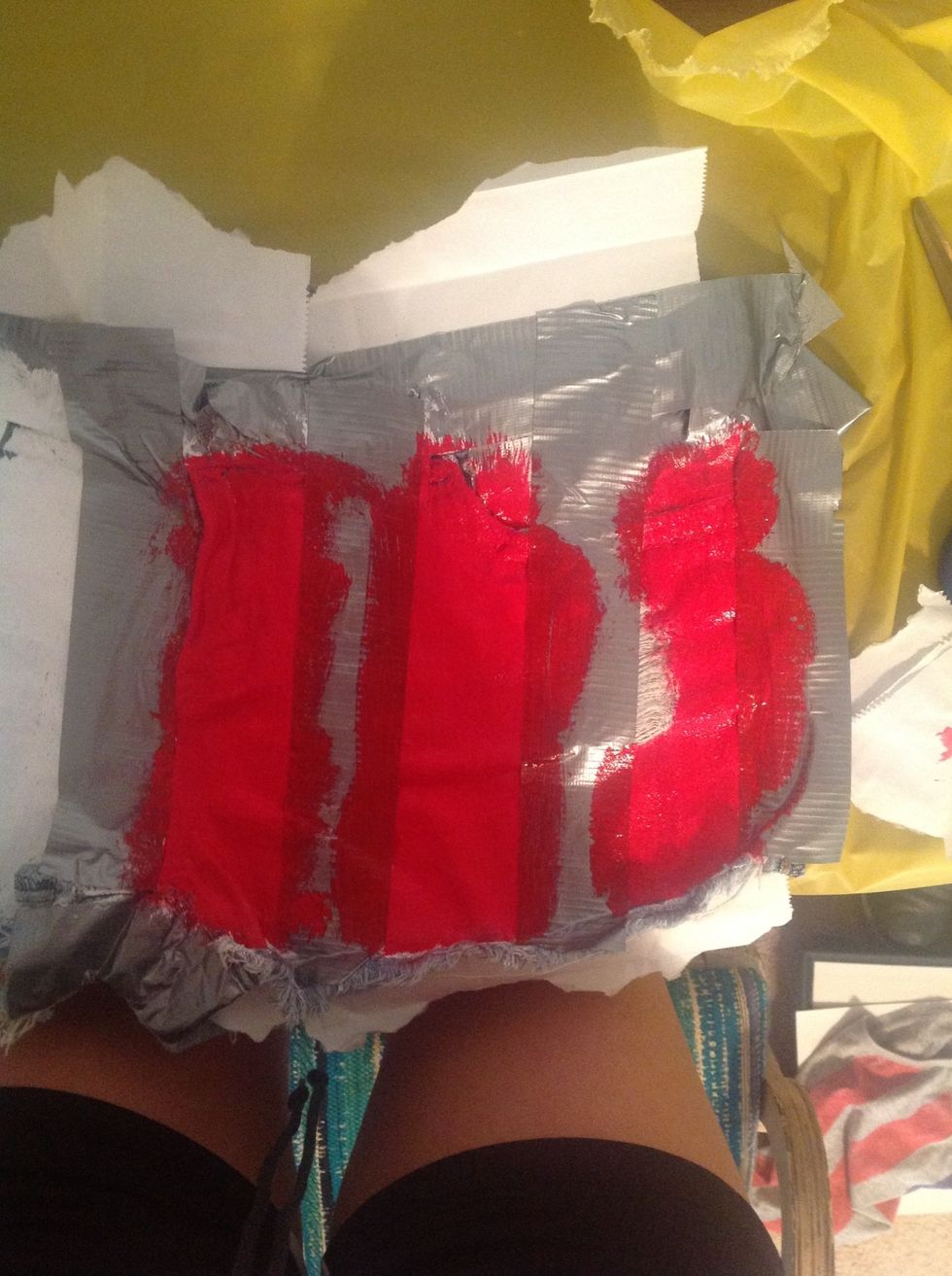 Paint red and allow to dry
You will now be creating the template for your stars
Lay out your stars in the pattern they want and the stick them on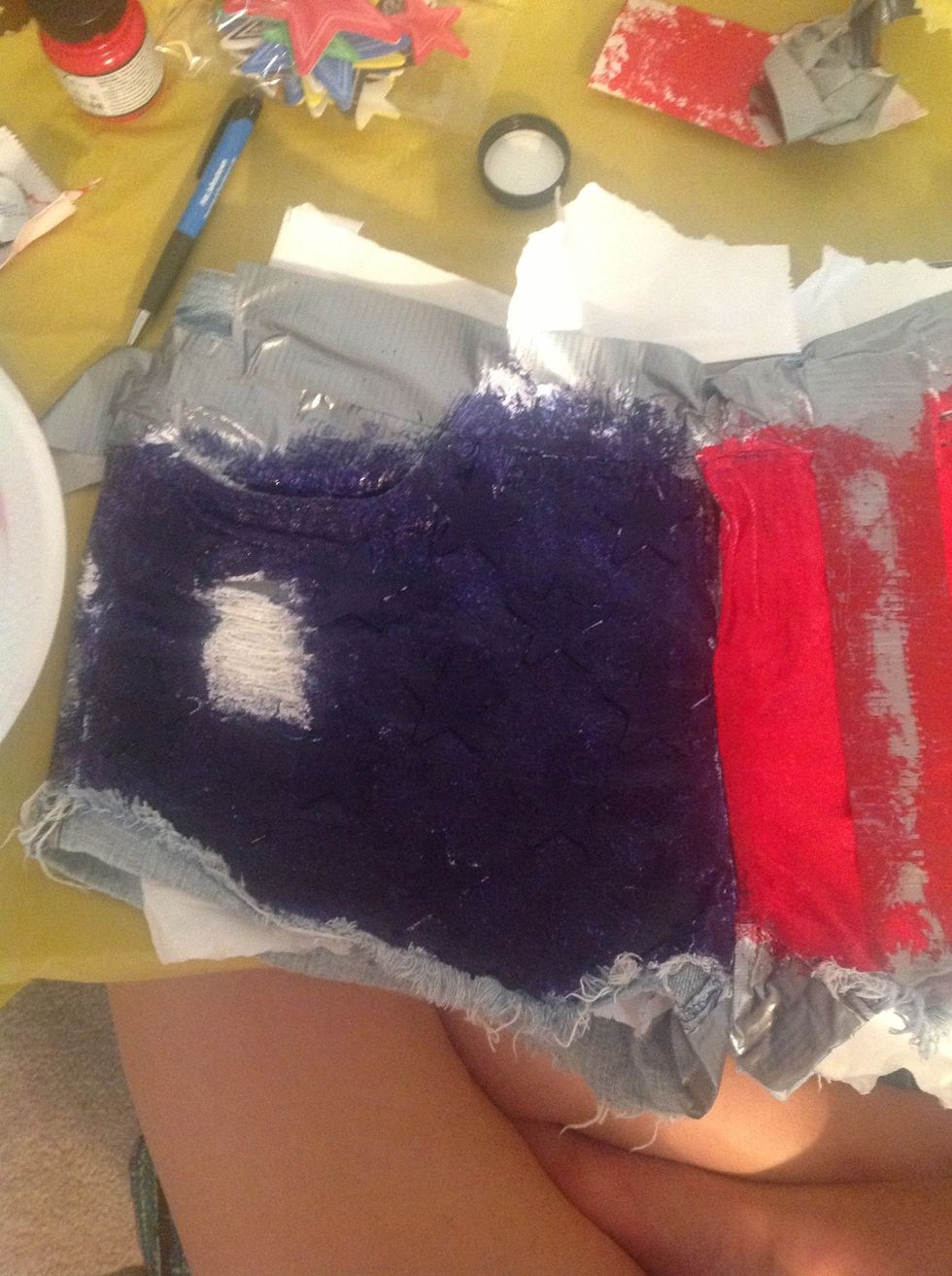 Paint over your stars with your blue paint and let dry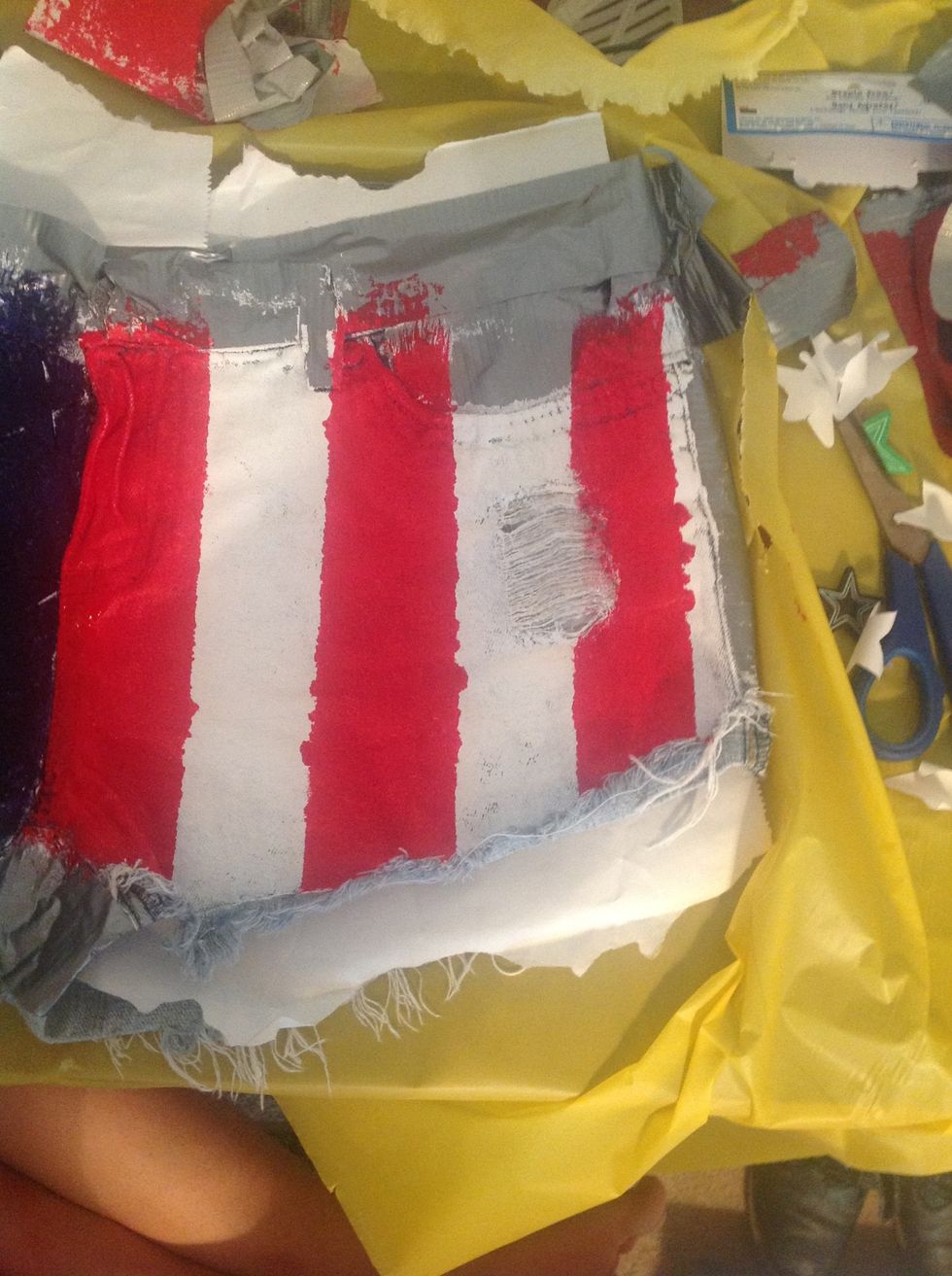 Remove duct tape once red stripes are dry (if necessary touch up your lines)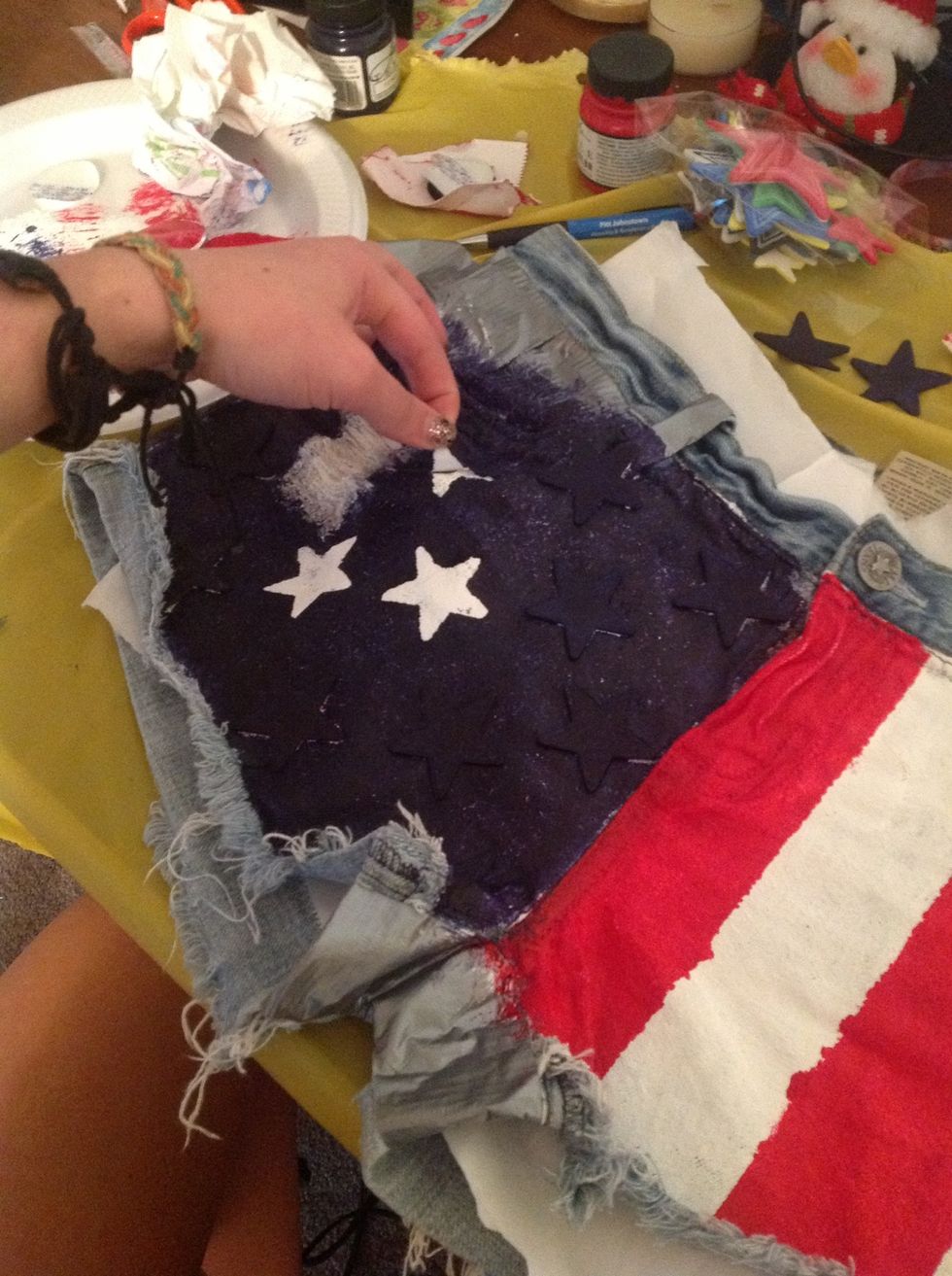 Remove stars once blue paint is dry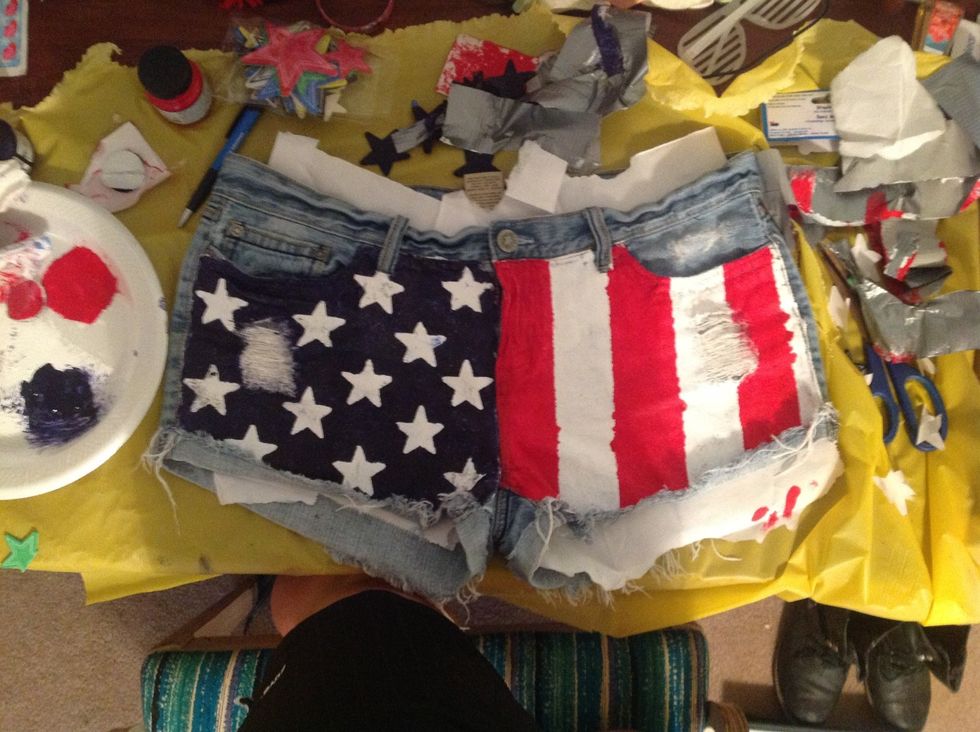 And your shorts are done!
I recommend washing your shorts first and just move the shorts around a bit so they aren't so stiff. I hope you enjoyed, thanks for using my guide! :)
1.0 Denim shorts
Paintbrush
2.25oz Red fabric paint
2.25oz Navy/blue fabric paint
2.25oz White fabric paint
Newspaper
Star stickers/template/stencil
Duct tape