The cast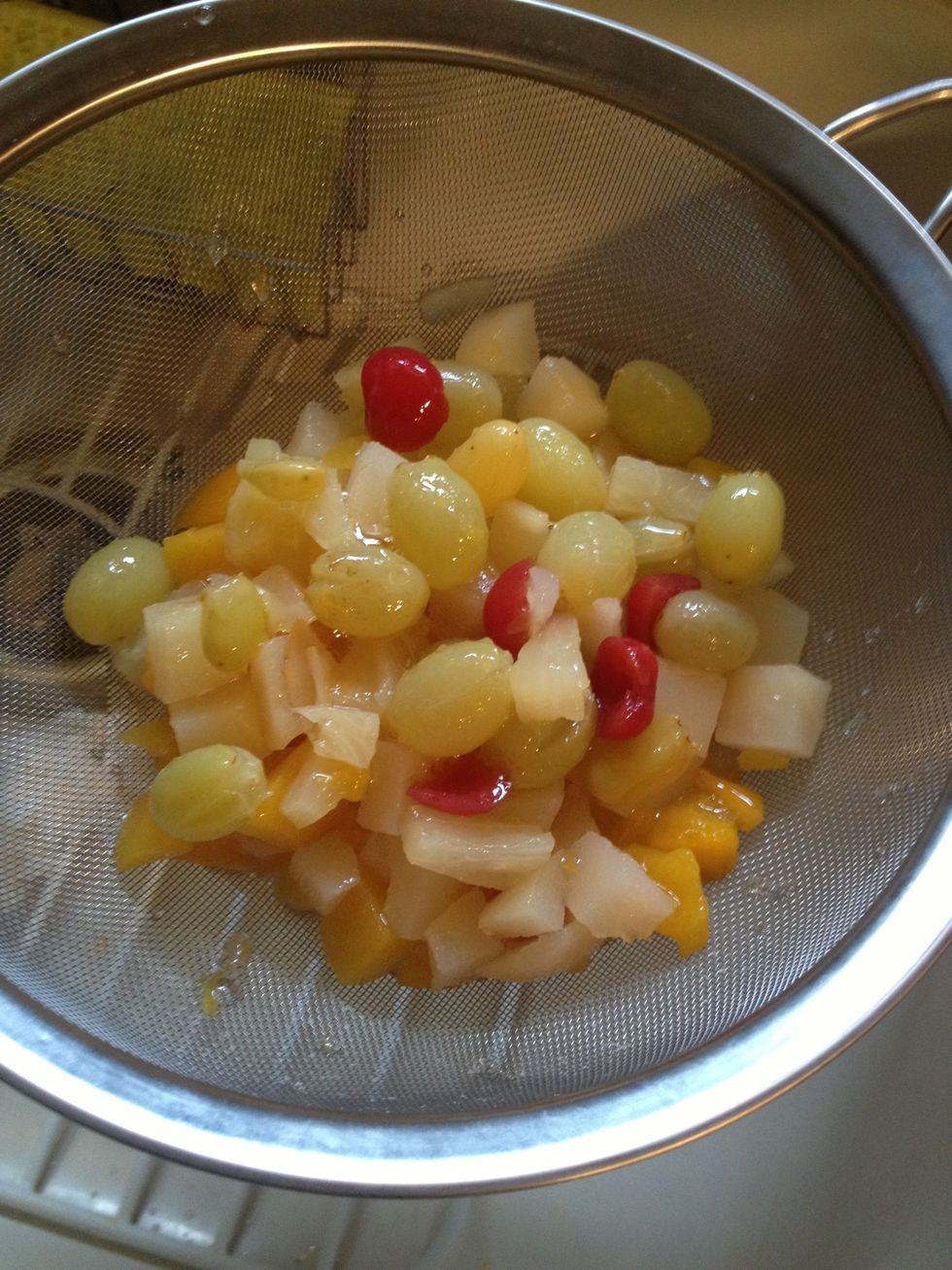 Drain your canned fruit cocktail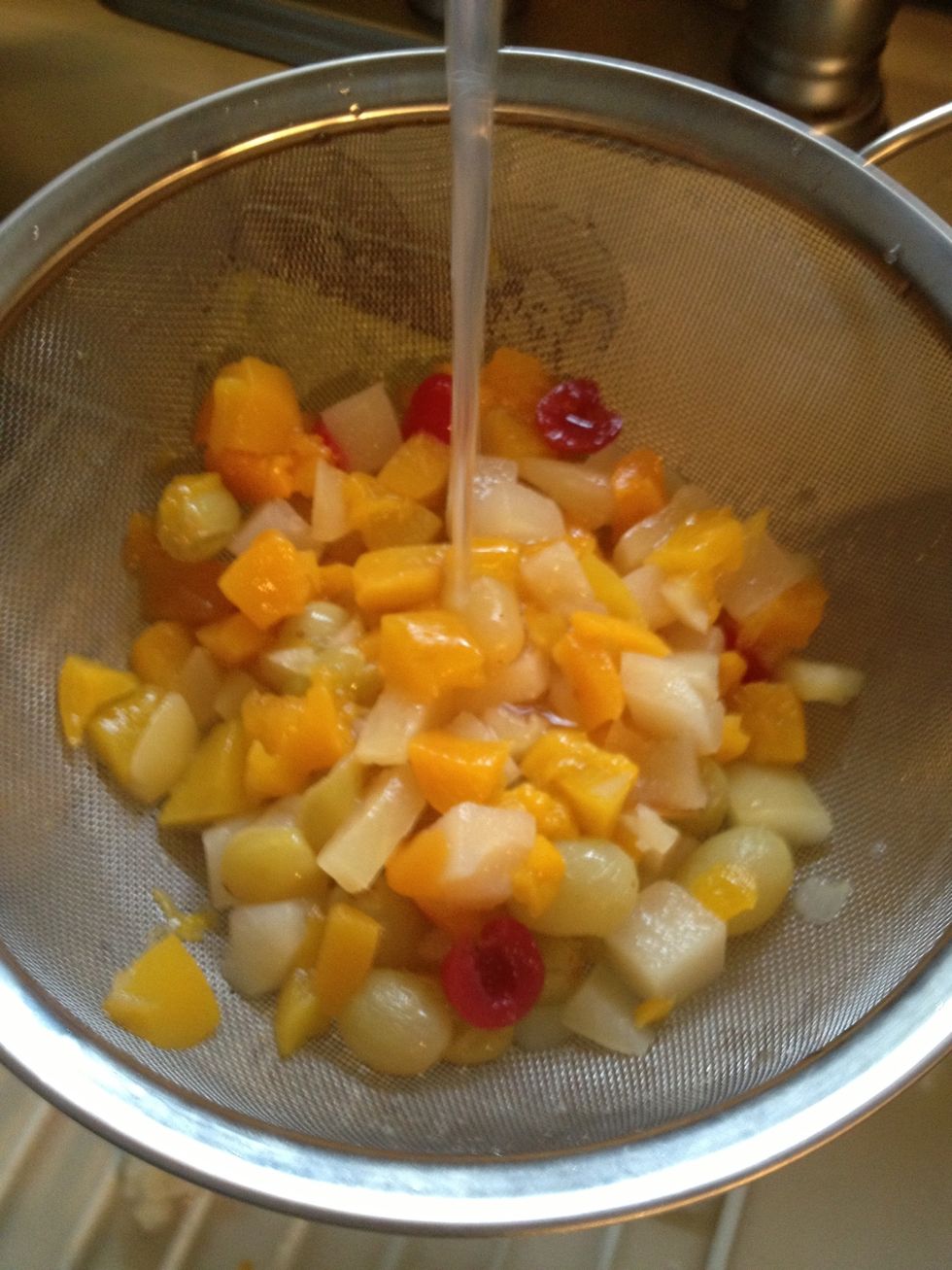 I like to rinse them, this is totally optional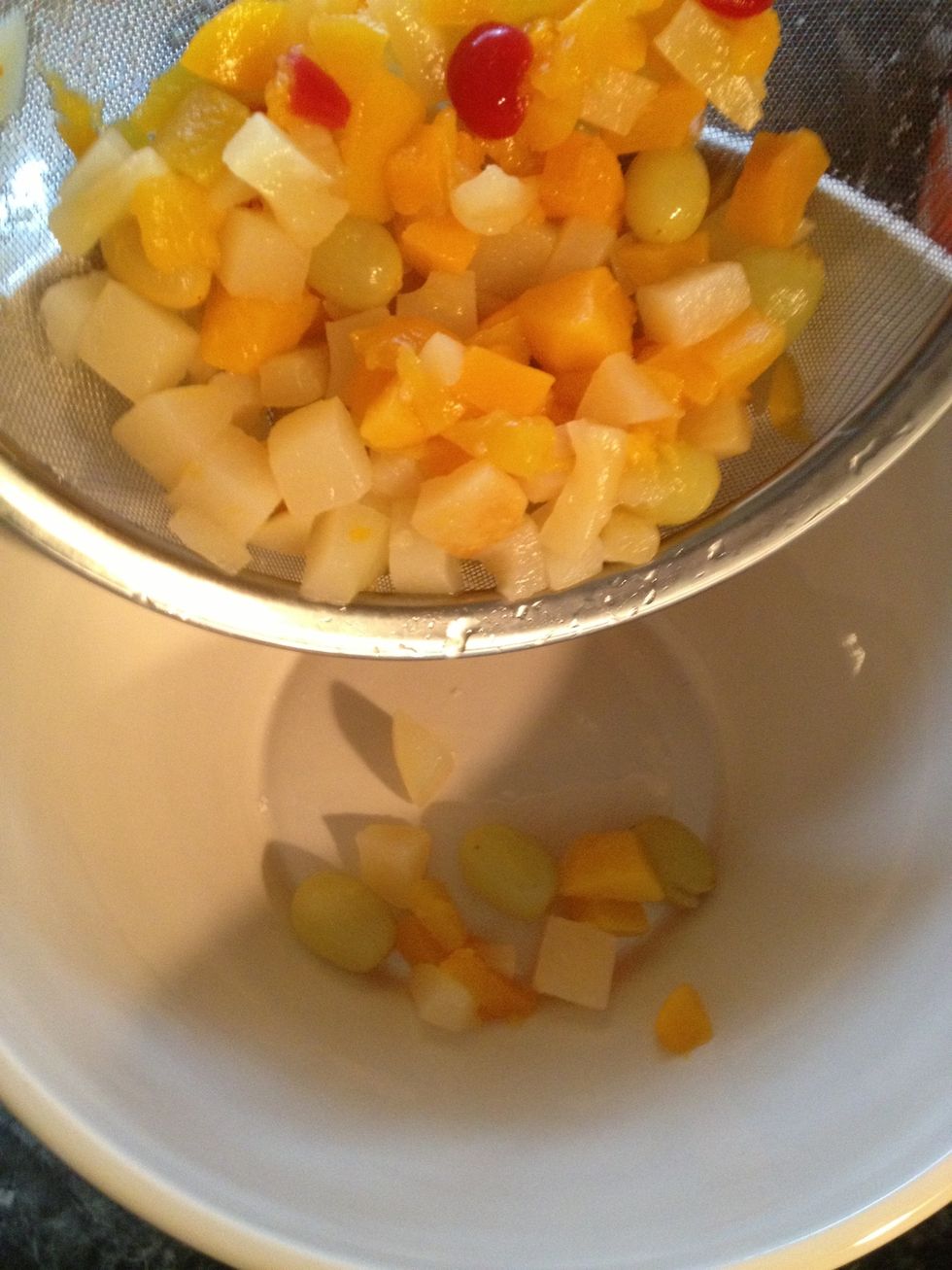 Put your rinsed fruit in a nice bowl☺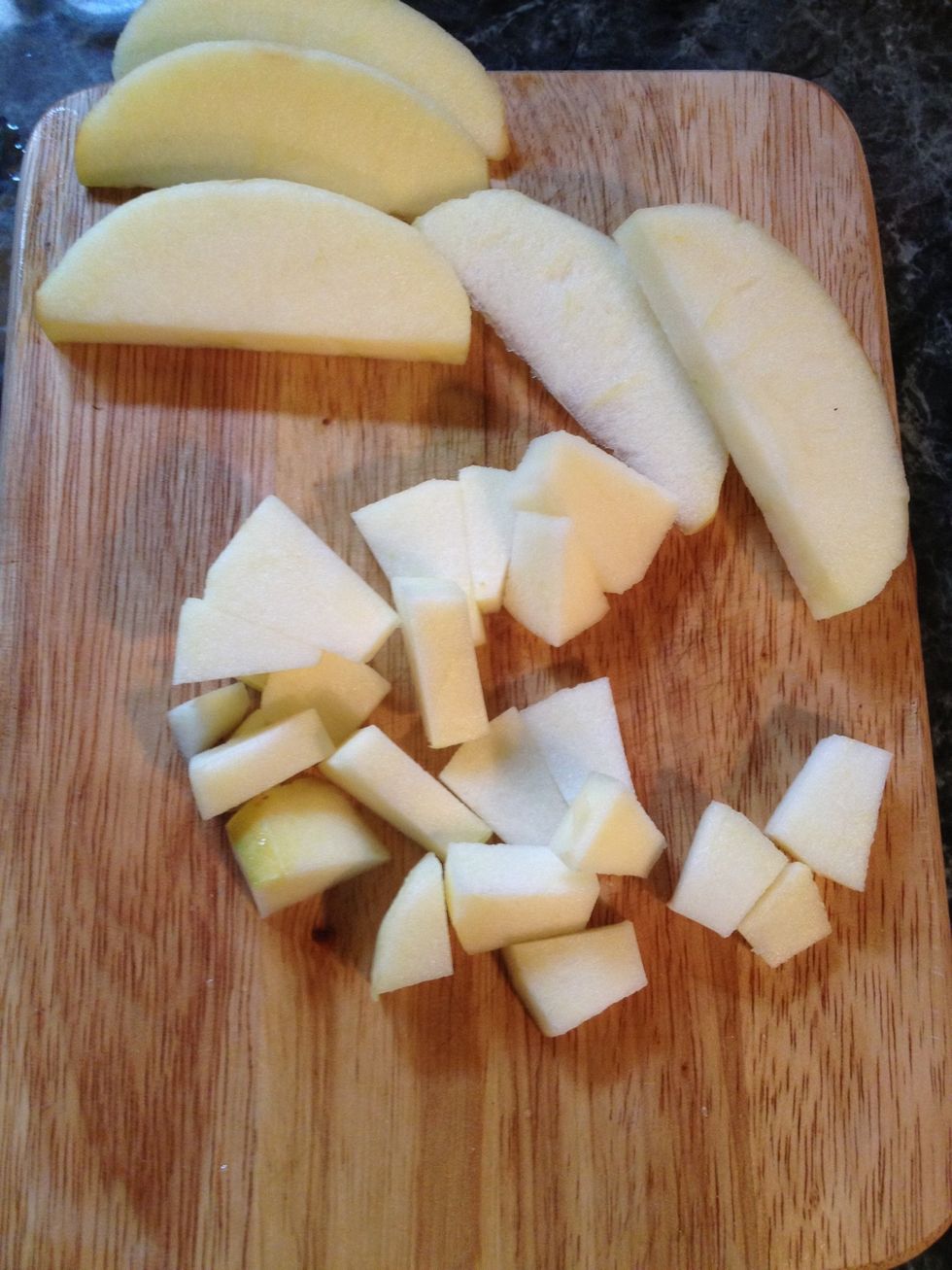 Peel and dice your apples. I prefer pink lady. If you can't find it any sweet apple will do. Add more apples if you want, make this dessert yours.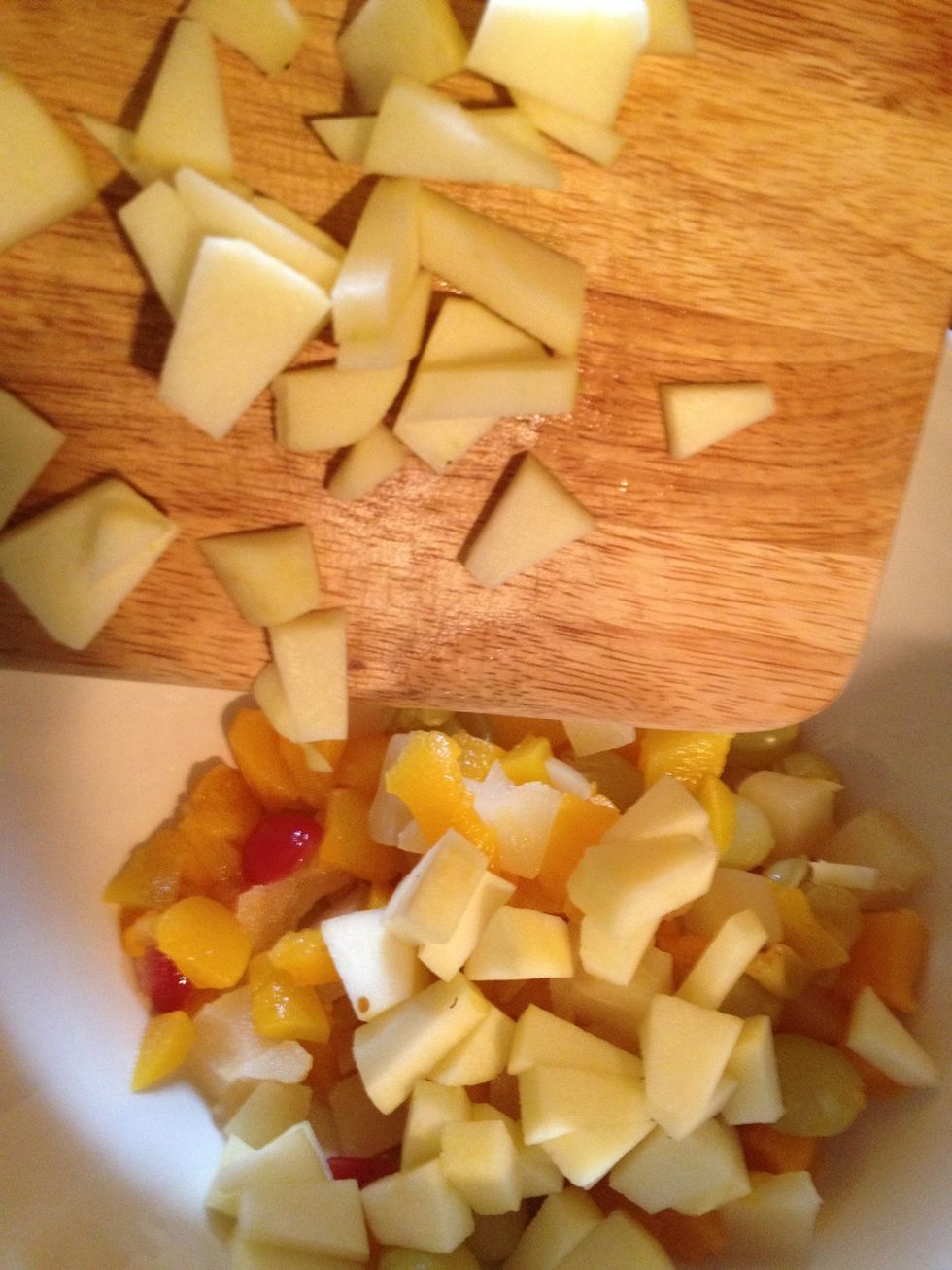 Add that to your bowl.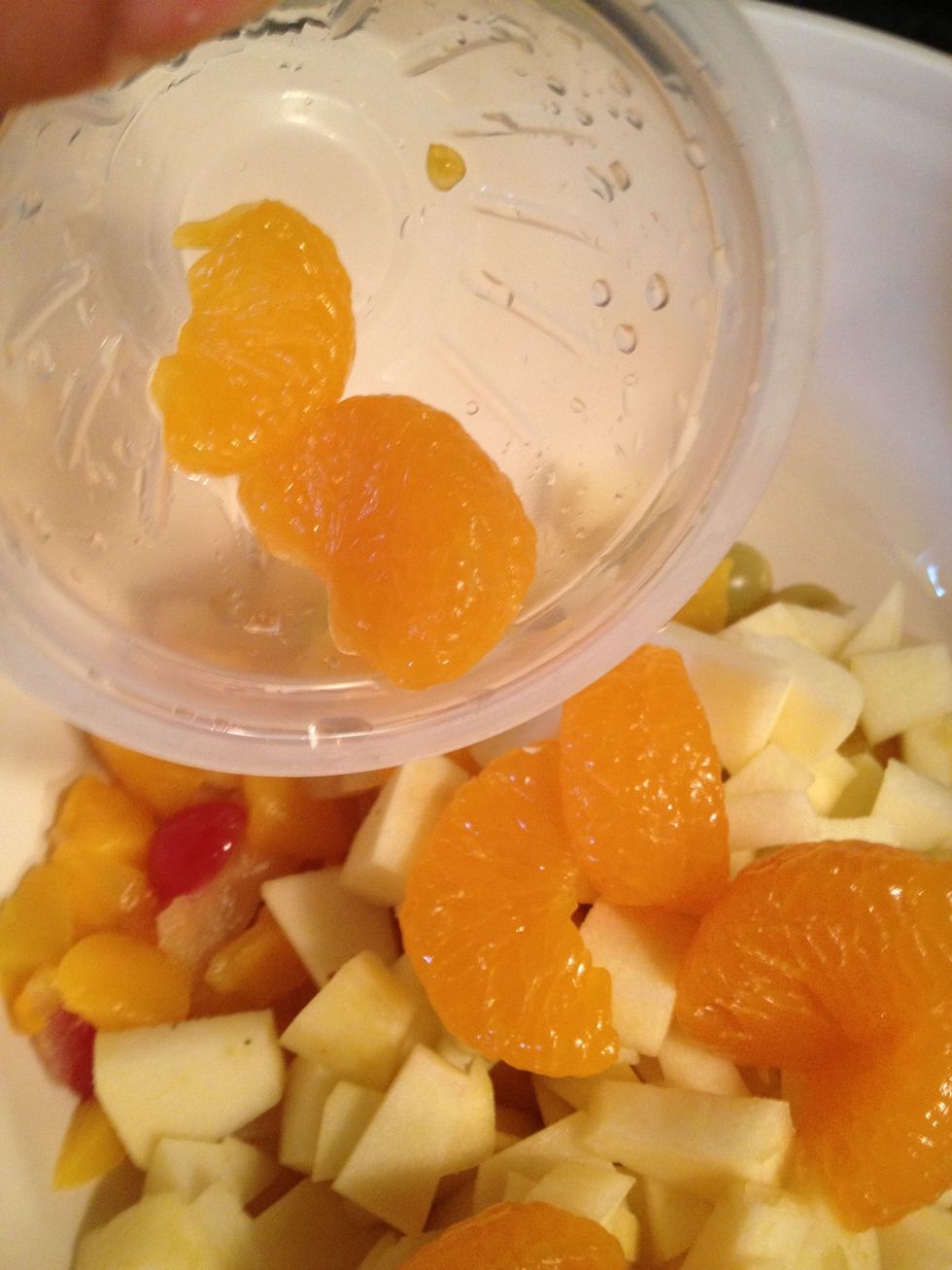 Add your mandarins. Use as little or as much as you want.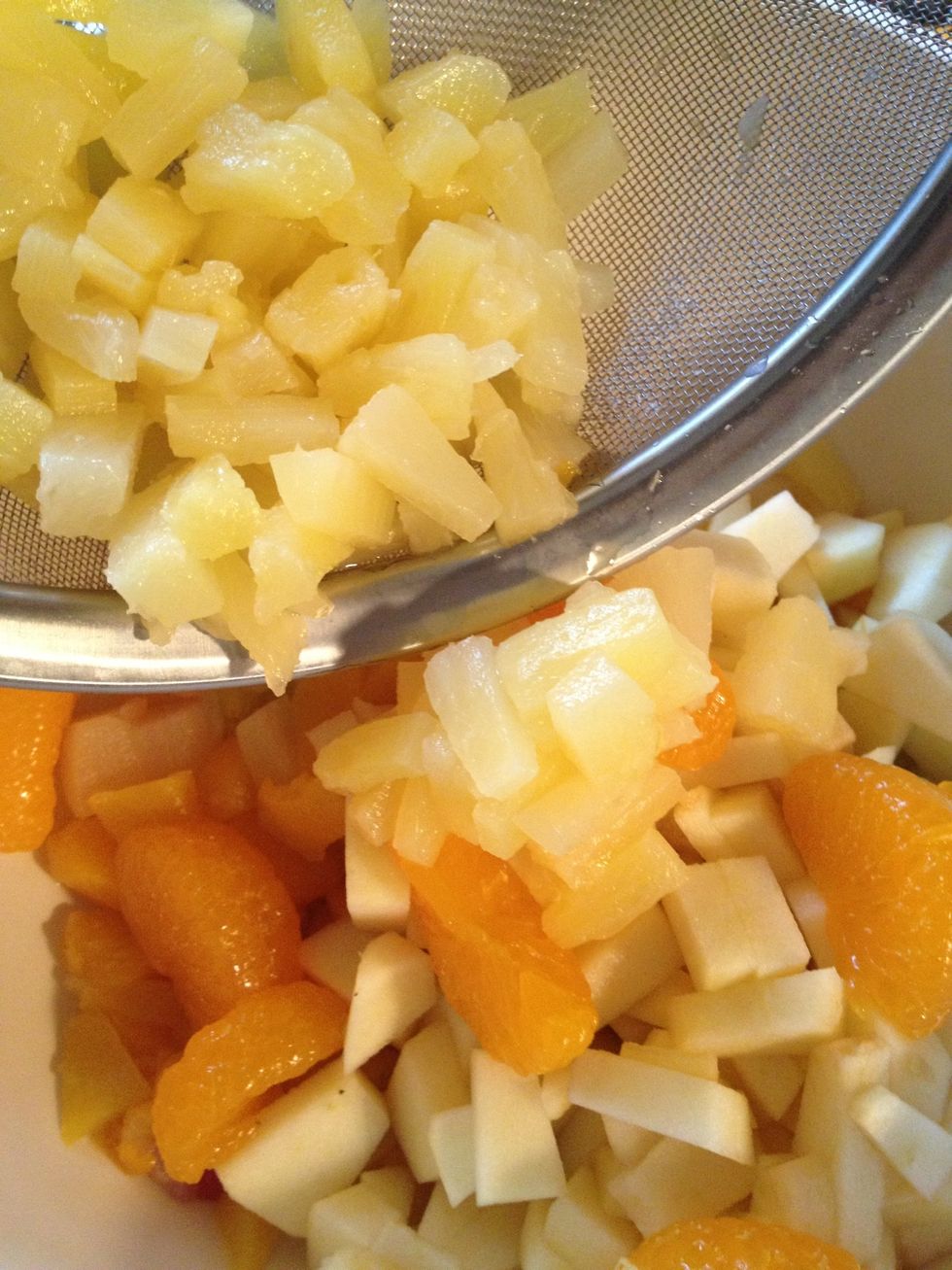 Your pineapple tidbits go in next.
Add your grapes. If you prefer you can leave them whole.
The marshmallows are next.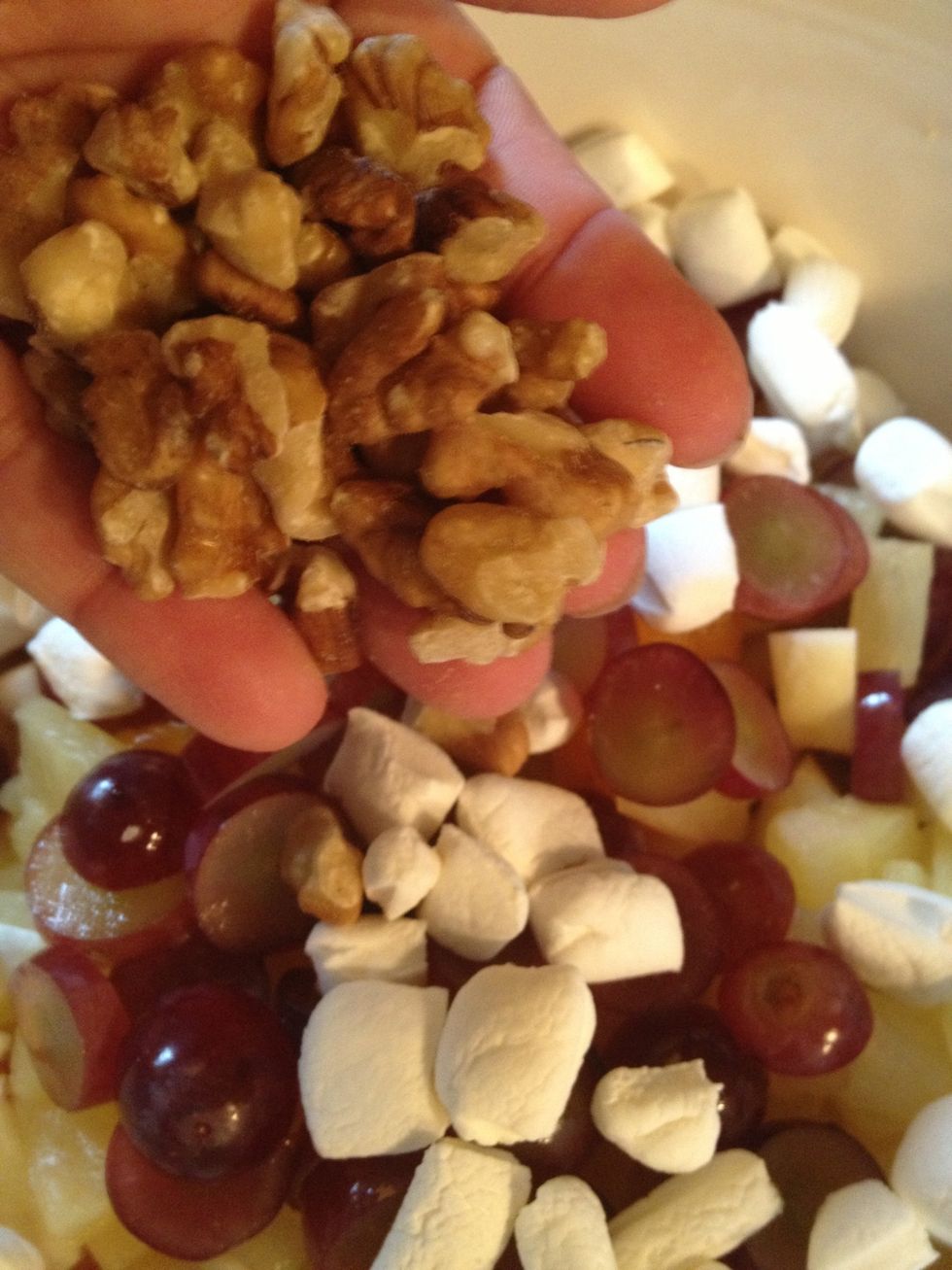 The nuts .
Wow looking good.👌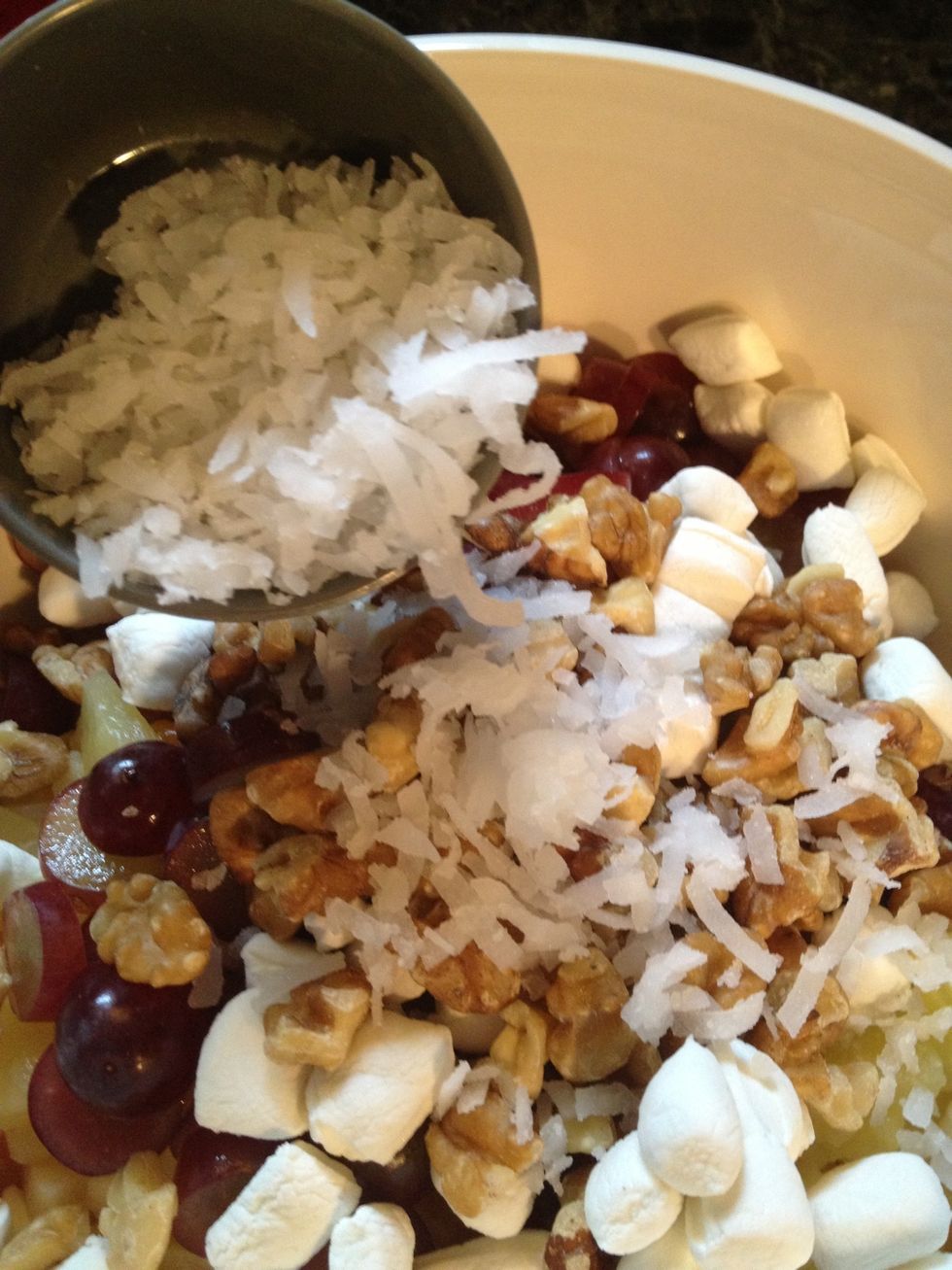 Lastly the coconut. If you don't like it don't add it, but you will be missing out. I put measurements on the guide but this recipe is adaptable. Put in or take out what you like or dislike.
Let's make the whipping cream. Add the cream to a chilled bowl.
I can not stress enough that the bowl you are using to whip the cream should be cold. Stick it in the fridge while preparing the fruits. While your at it, Put the whisk in the freezer.
The cold utensil and bowl makes it easier to whip. 😁 I'm just saying, try it.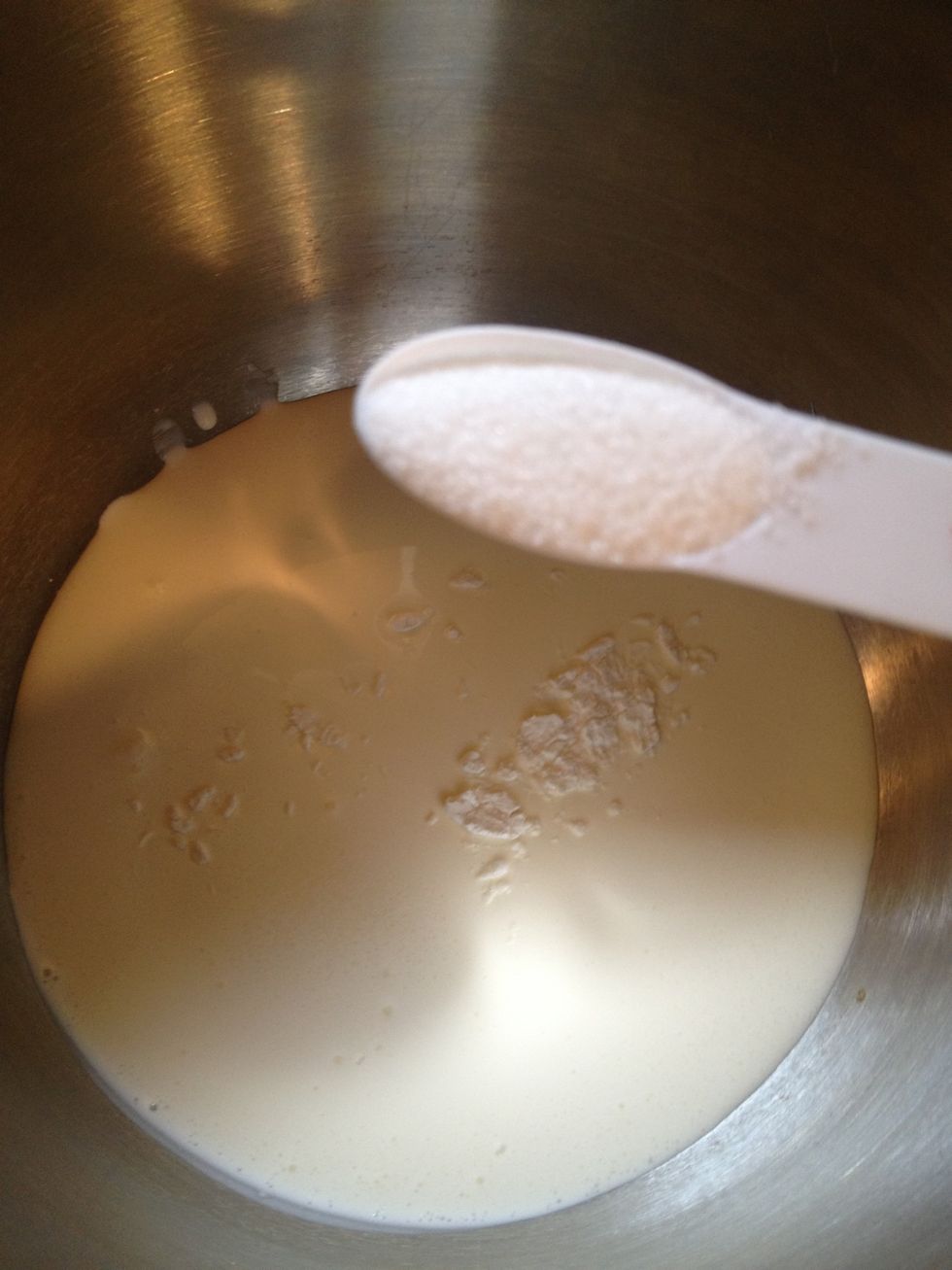 Add the sugar. I don't like it too sweet. You can add more if you want. Just keep in mind the fruit is sweet. 😬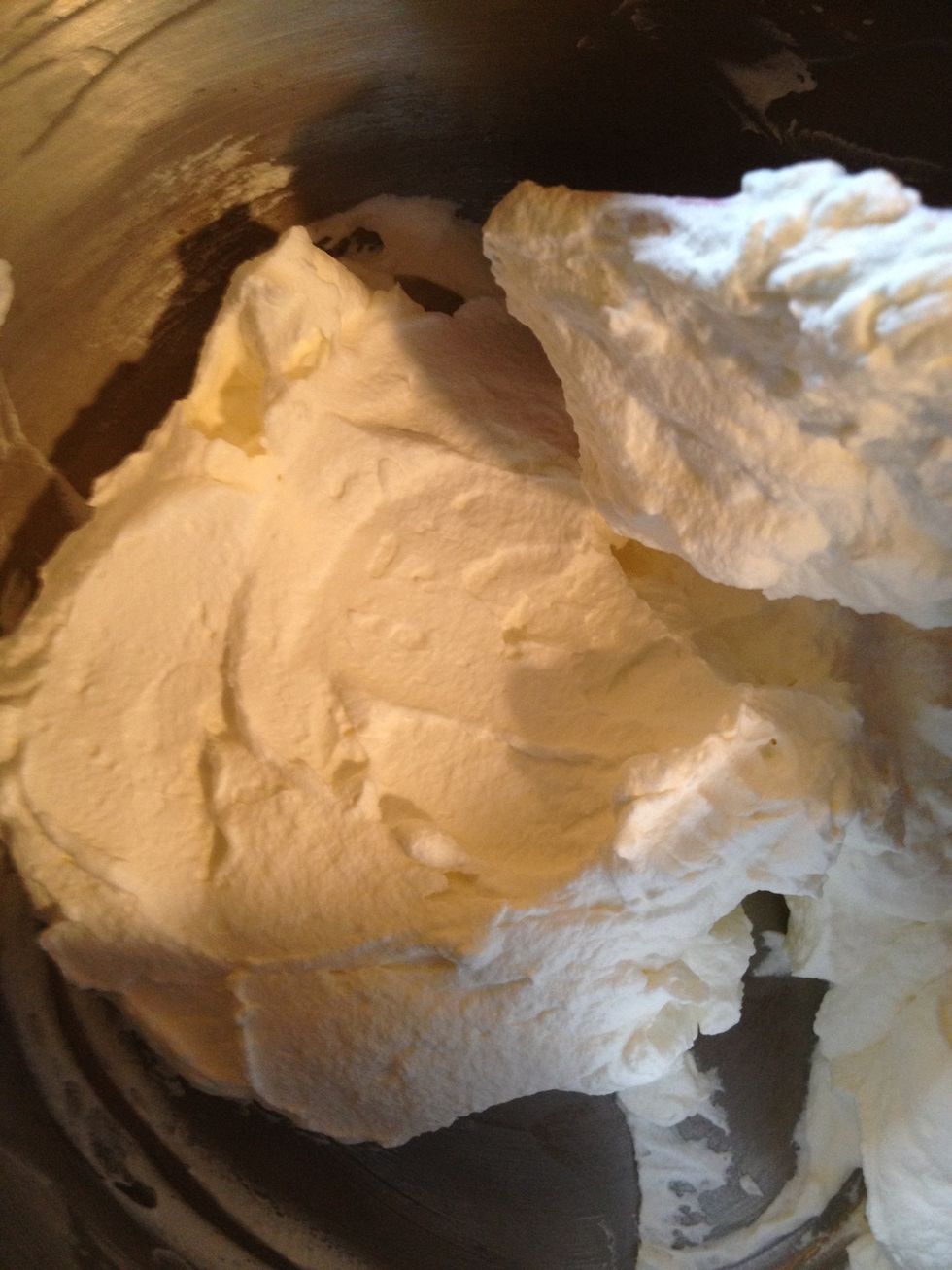 Start whipping until you see stiff glossy peaks, but don't over beat we are making whipped cream NOT butter.😊 PLEASE DO NOT use already made whipped topping, the taste isn't the same as fresh.😉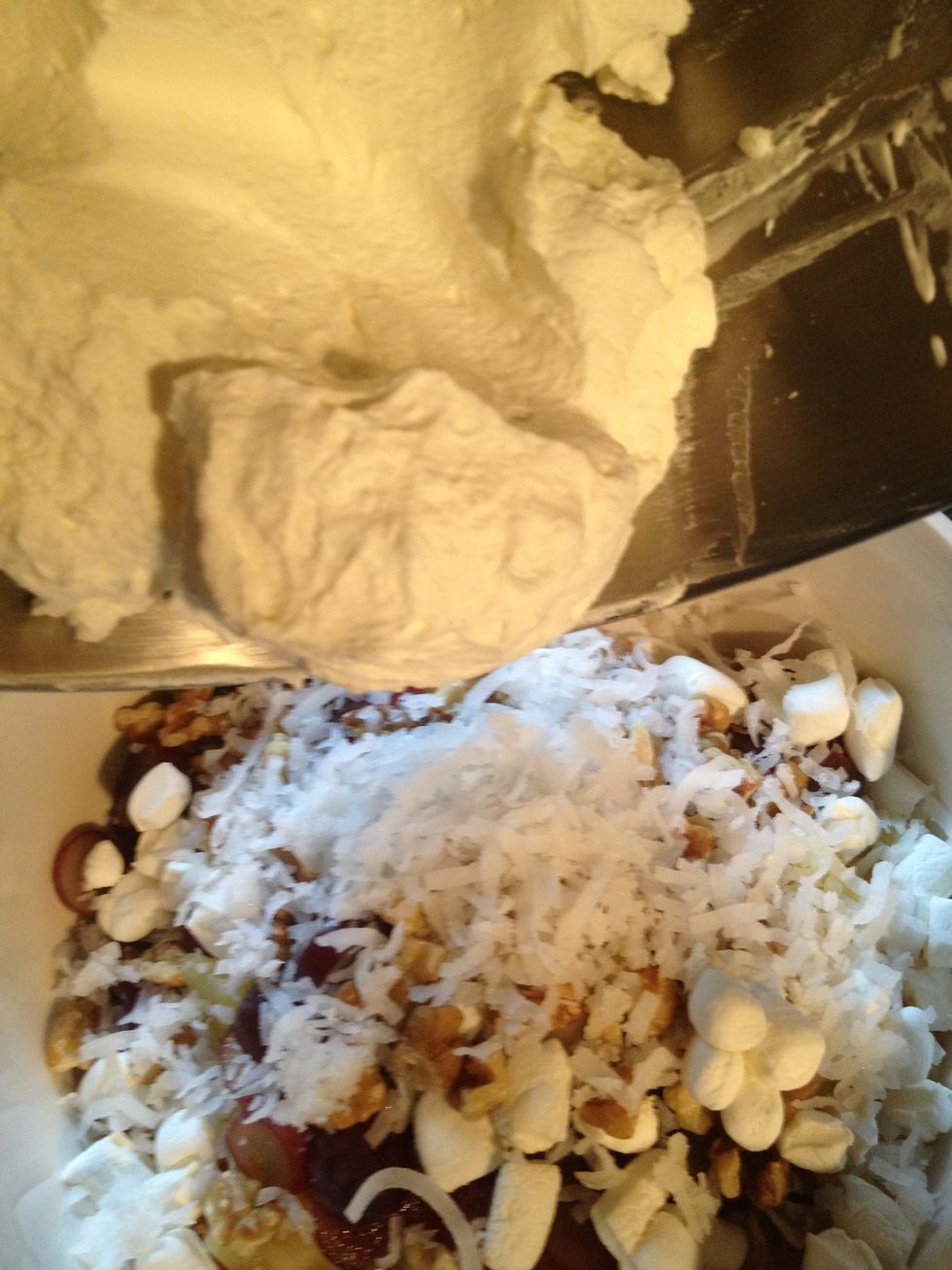 Add this to your fruit.
Enjoy after a meal or anytime☺😊😍
1.0 Small can of mandarins, drained
1.0 Small can of pineapple tidbits
1.0 Can of fruit cocktail
1.0 Pink lady apple, diced
Handful of red or green grapes, sliced
1/2c Walnut or pecans, chopped
1/2c Sweetened shredded coconut
1/2c Miniature Marshmallows
1/4c COLD, heavy cream
1/2Tbsp Sugar