Make Amazingly Easy Smore's Cupcakes!
2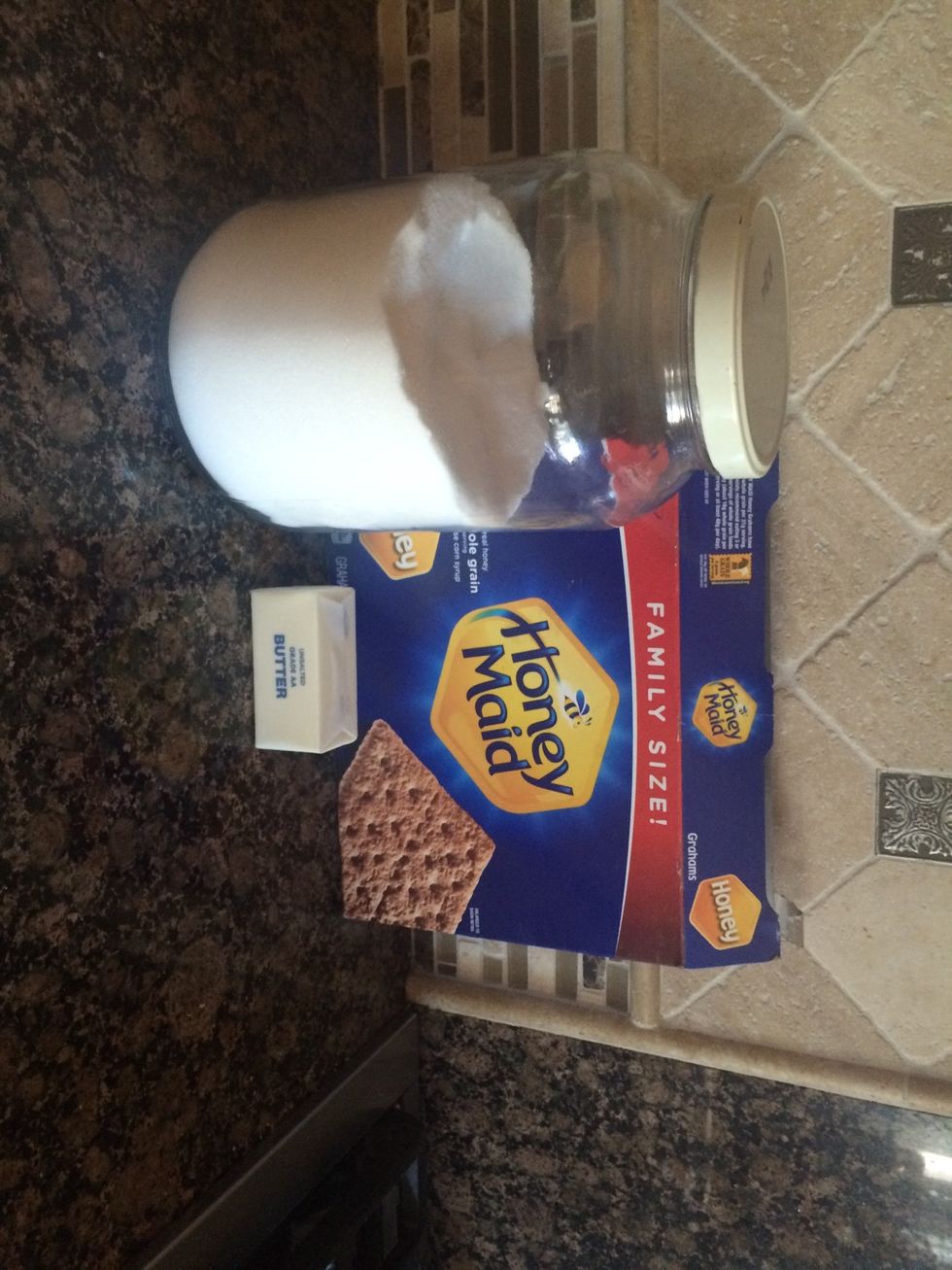 Get your graham crackers, sugar, and butter. As you can see my butter isn't melted, but your should be! * make sure to line your work surface with towels or something else to make for an easy cleanup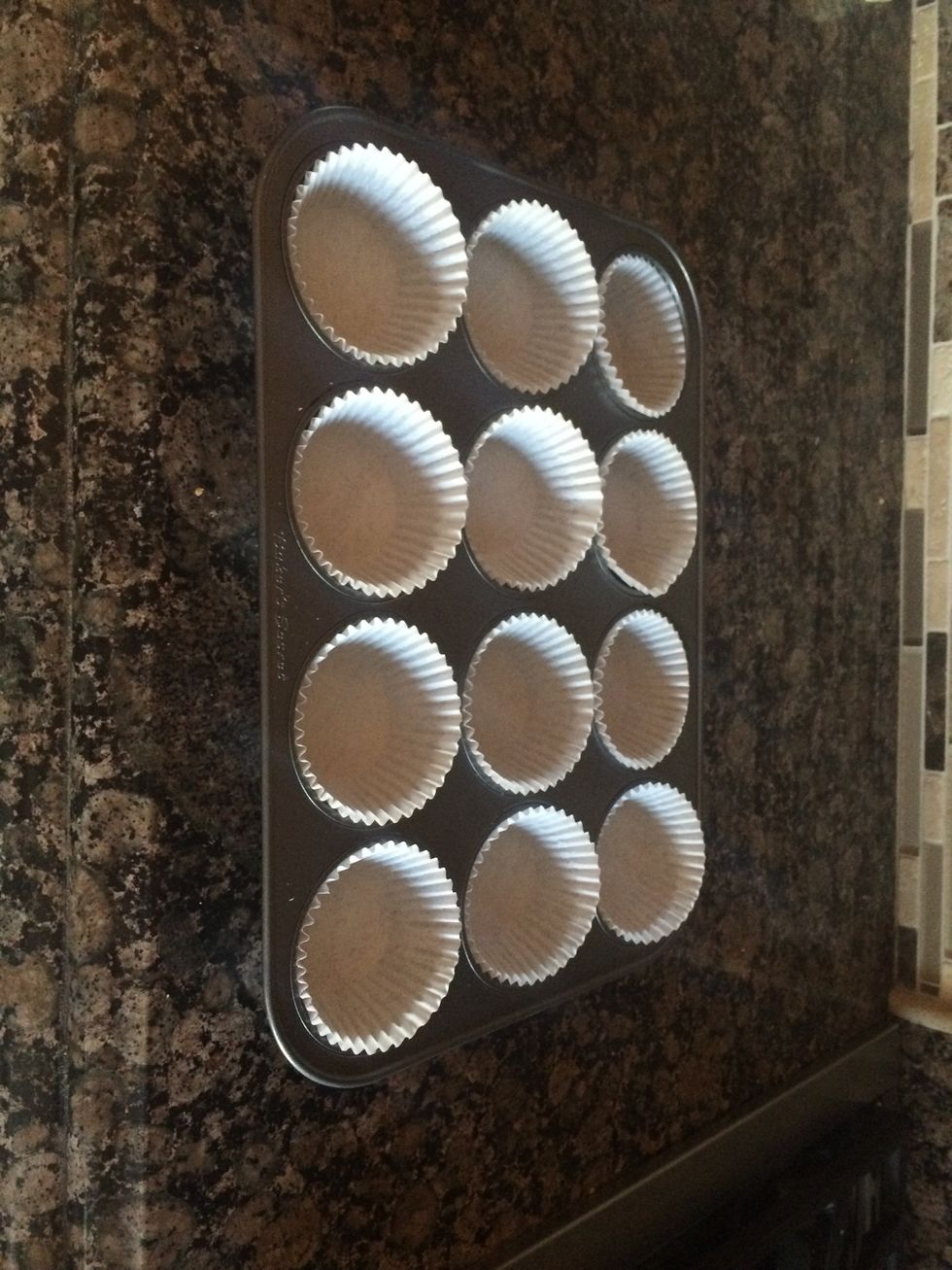 Put your cupcake liners in your pan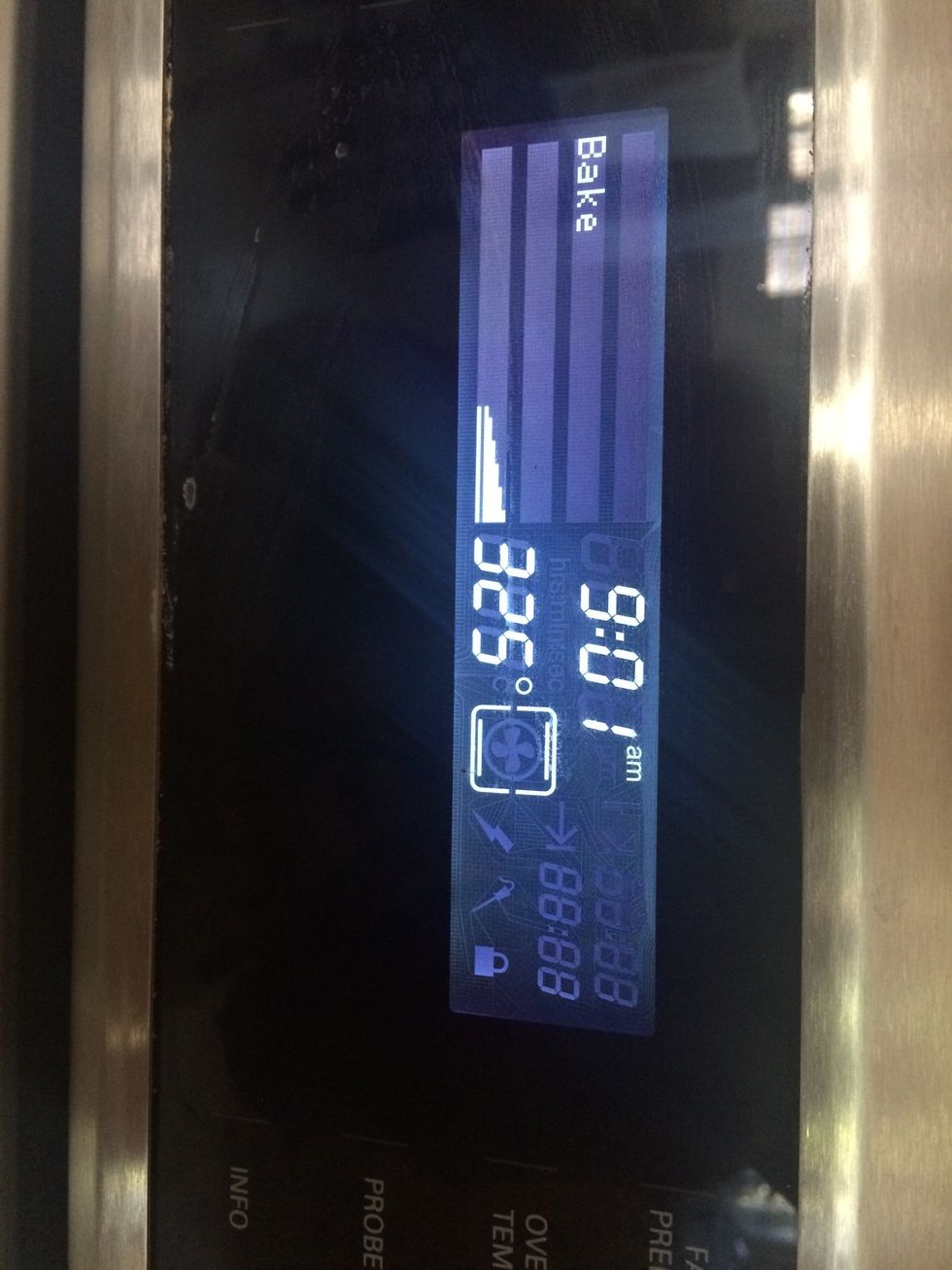 Preheat your oven to 325 Fahrenheit
Crush about two packets ( more or less ) of graham crackers in a food processor. After you have got 1 1/4 cup, sift the crumbs using a sifter. Sorry no picture, forgot to take it when I was making it
If you haven't already, melt your butter and then add it to the graham cracker crumbs. Mix it with your hands, kind of like you are kneading dough, and it should hold its shape.
Then add 5 tablespoons of sugar. I tasted after each tablespoon and felt like I only needed 2 1/2. It all depends on your taste and how sweet you want it. And do the same as you did for the butter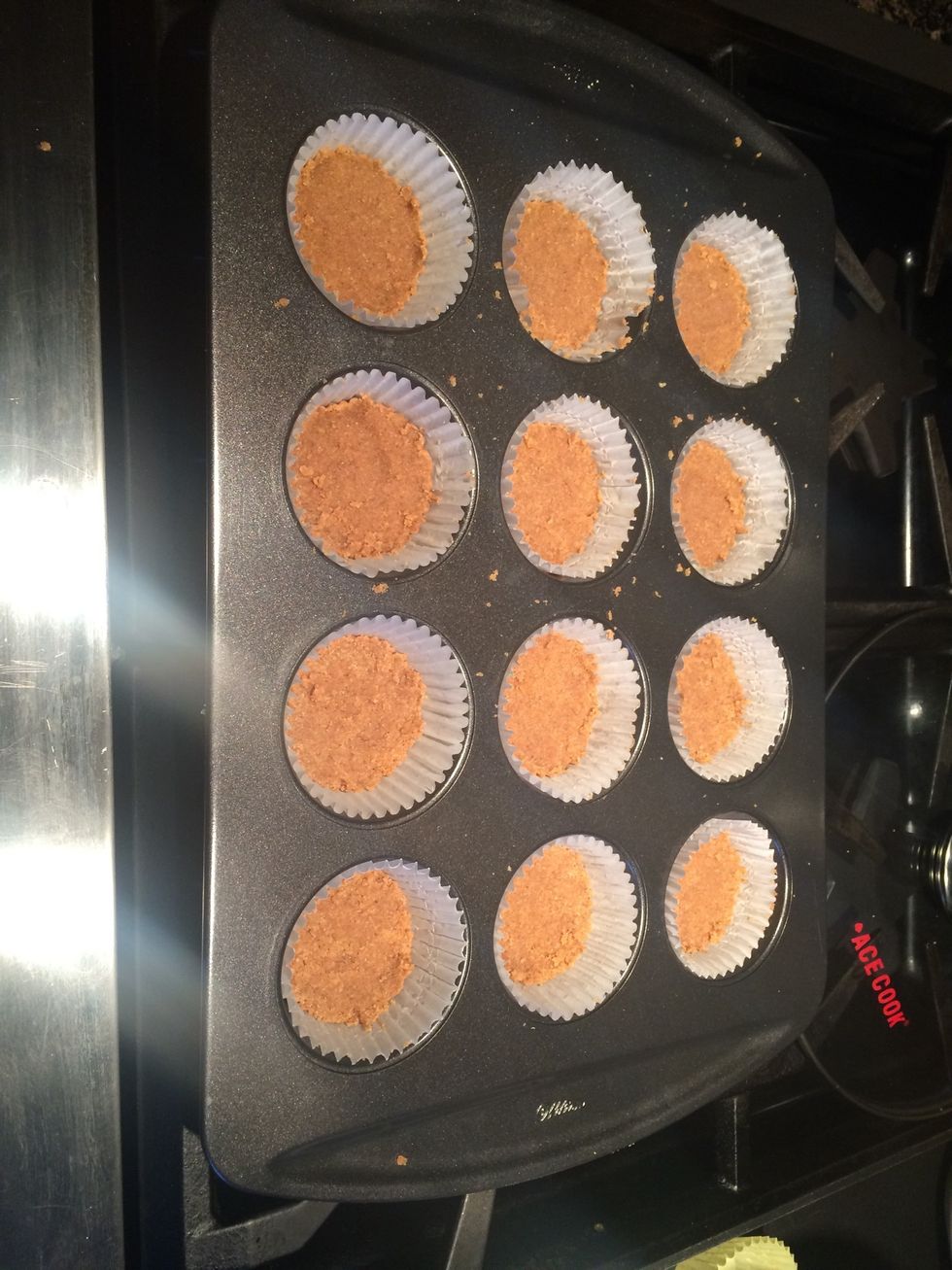 Put 1 1/2 teaspoons of the mixture into the bottom of the cupcake liners and press down firmly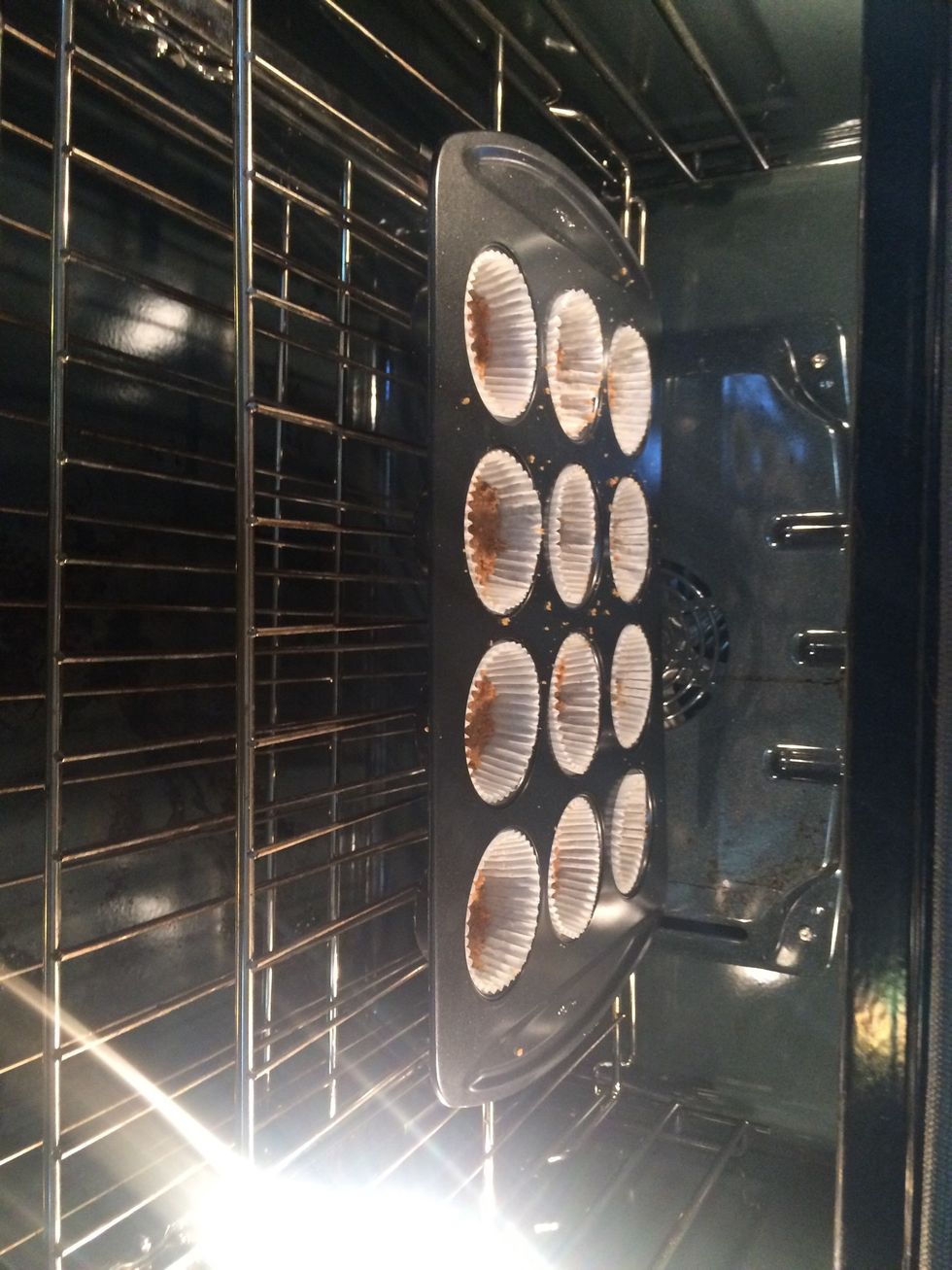 Put it in your oven and bake for 7 minutes.
I prepared the dough before hand so I didn't have most of the pictures. If you guys have any questions feel free to ask me!
Now onto the Chocolate Cupcake Batter!! This is the best cupcake in my opinion and my family loves it! And it'll soon be your favorite! Preheat you oven to 350 and these will bake for 18-19 minutes.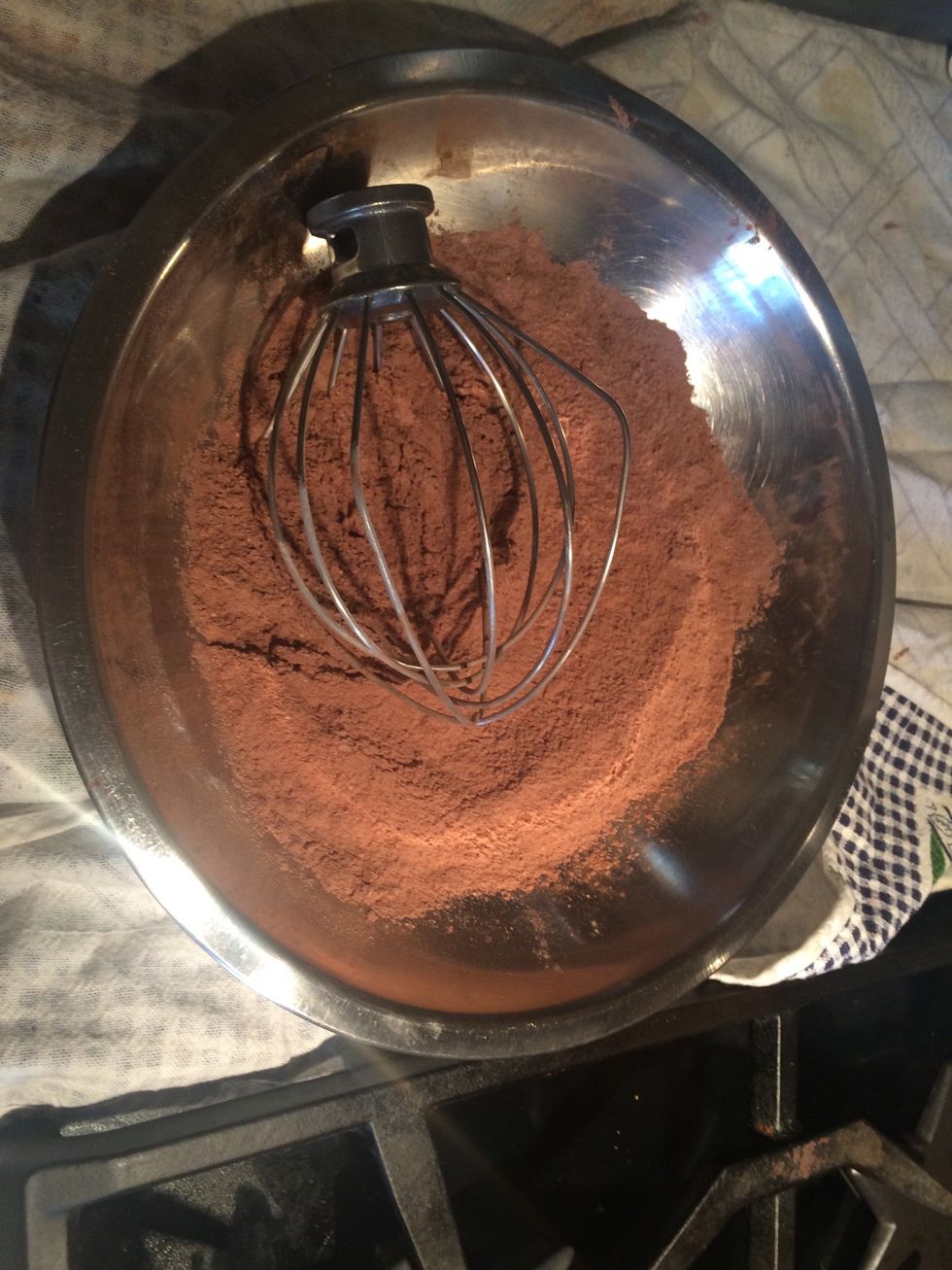 Whisk the flour, cocoa powder, salt, baking soda, and baking powder together, like so. Make sure it is thoroughly combined.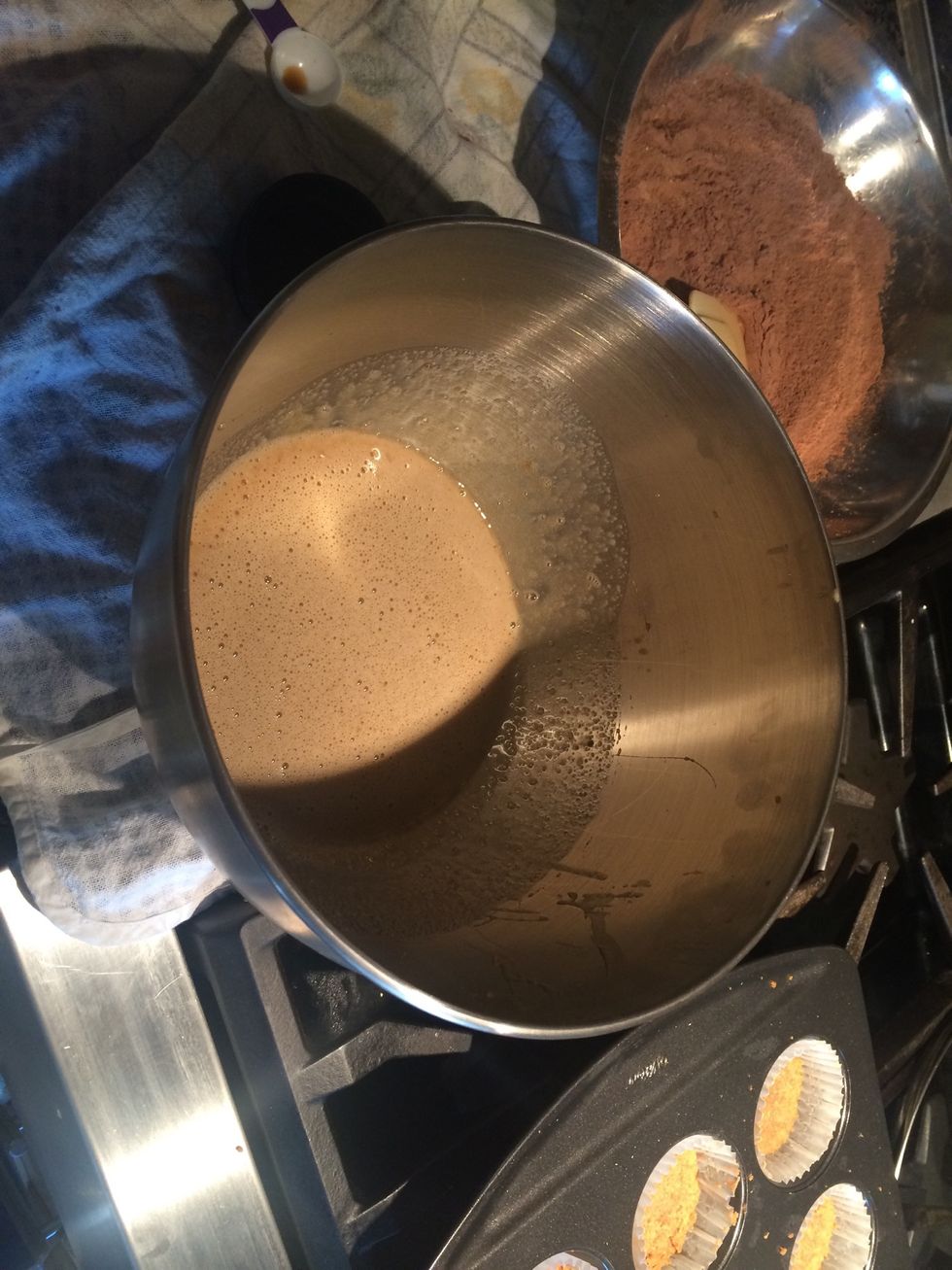 In a separate bowl whisk the eggs, sugar, brown sugar, oil, and vanilla together until completely smooth. If you don't have room temperature eggs, put them one at a time in the microwave in 5 second -
Intervals, and do it about 3-4 times. And you don't have to use olive oil, vegetable oil and coconut oil works too just make sure it's liquid.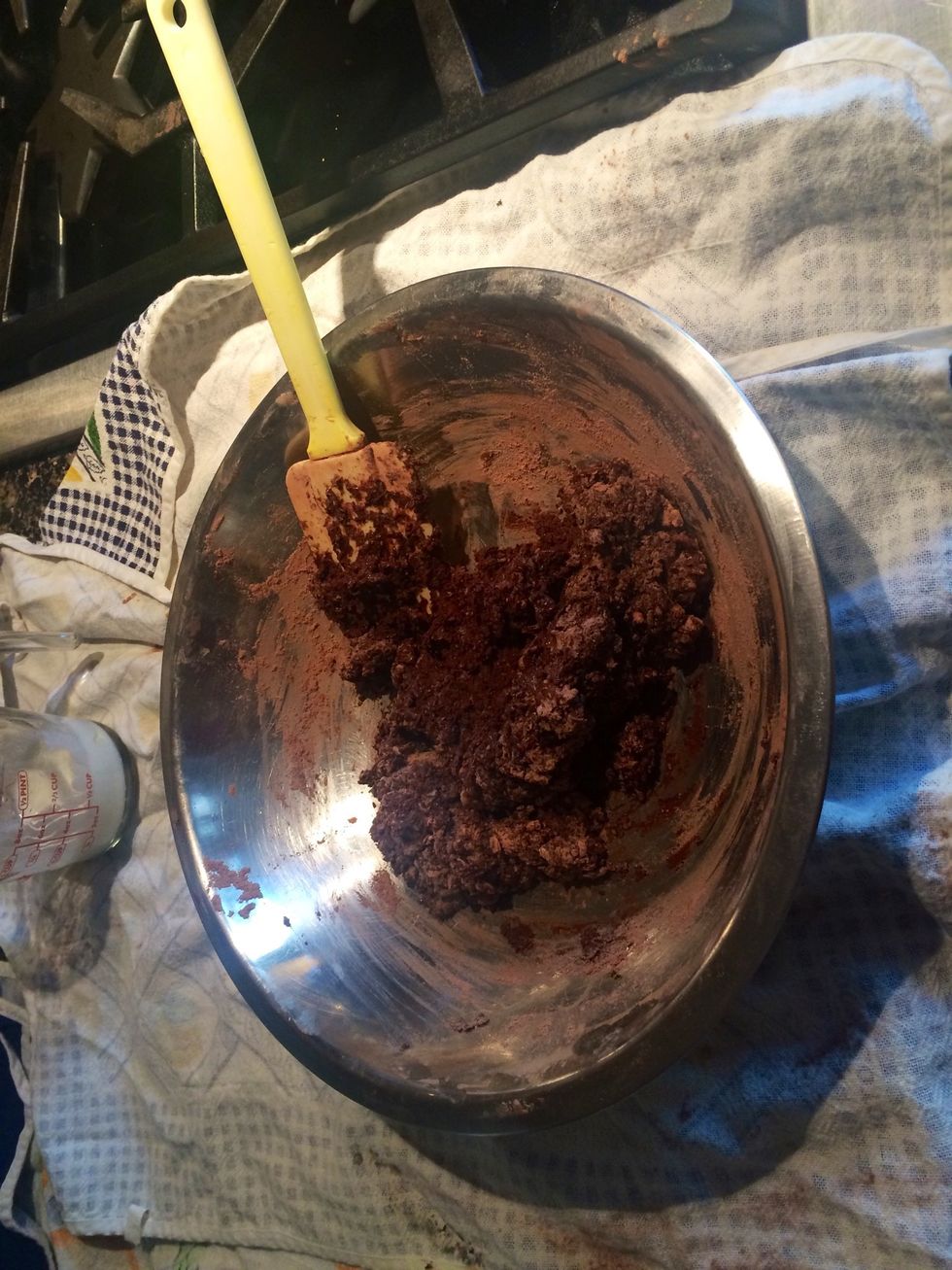 Your batter/dough should look something like this. Now add the rest of the wet ingredients and the rest of the buttermilk and fold gently.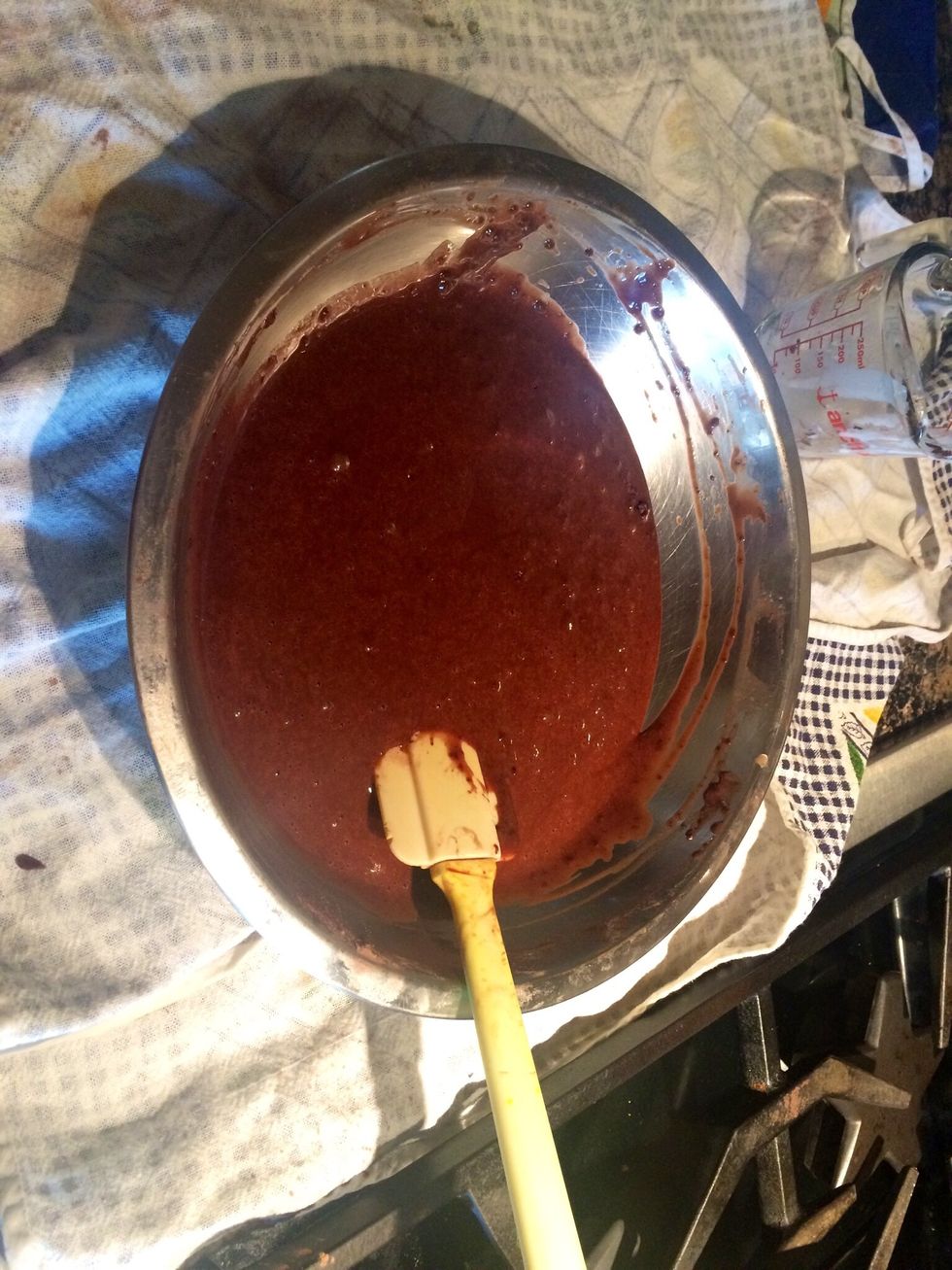 Your Batterson now look something like this. Make sure you don't overmix just fold in until just combined.
I advise you not to eat raw cupcake batter. No pour your cupcakes in the liners but make sure there's a little room on the top so when the cupcakes rise the batter won't spill out. Hopefully yours is-
Not as messy as mine. Pop these babies in at 350 degrees Fahrenheit for 18 to 19 minutes. Insert a toothpick in at 18 minutes if it doesn't come out clean put it in for a minute or two.
If you have any extra cupcake batter these are amazing by themselves so just grab another tray and Make yourselves some chocolate cupcakes!!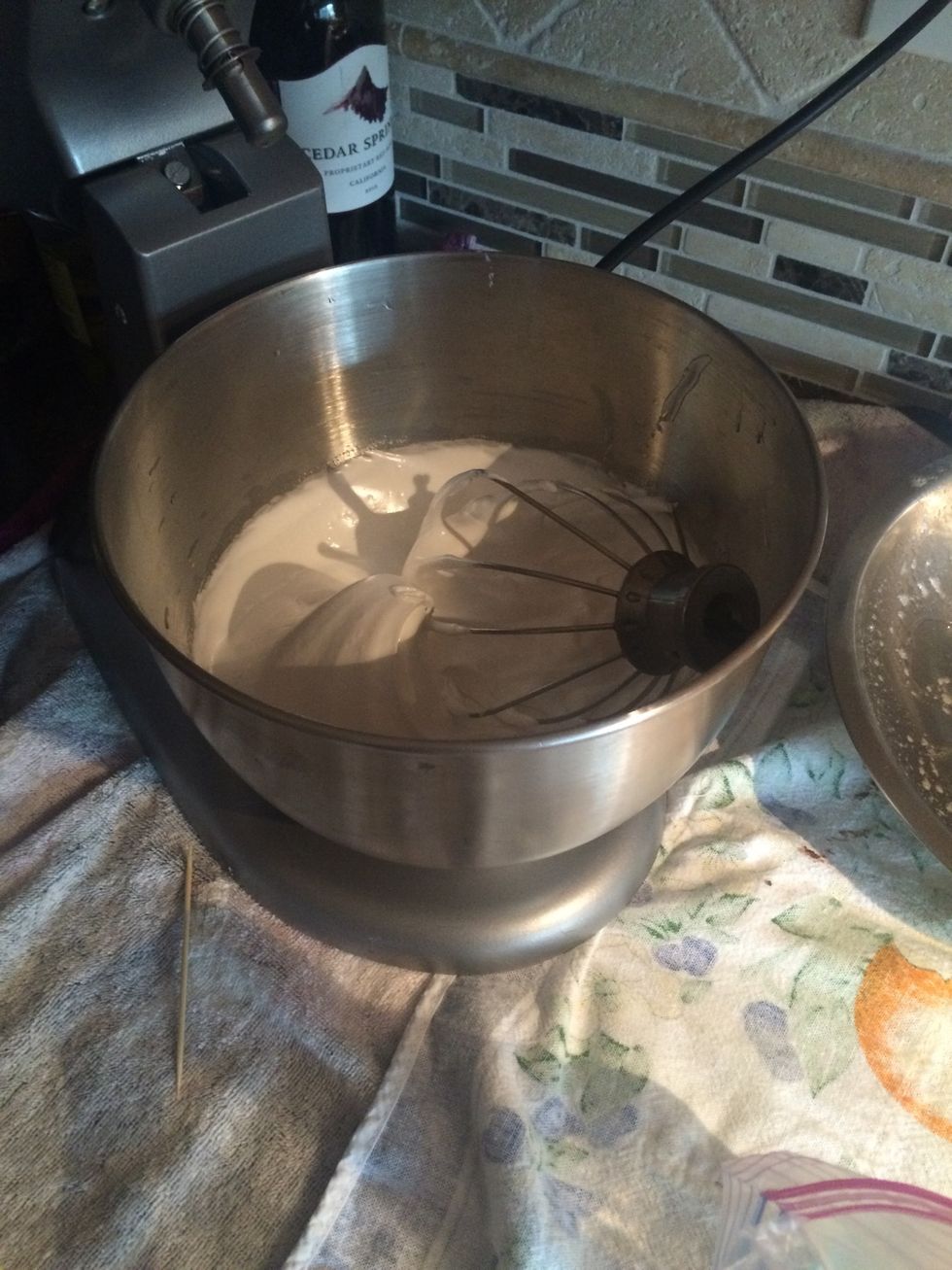 To make the meringue, put sugar, cream of tartar, and egg whites into a heatproof bowl.
Boil some water in a pot. Then put the bowl with the mixture on top of the pot but not touching the water. Whisk constantly until the sugar dissolves and the egg whites are warm to the touch.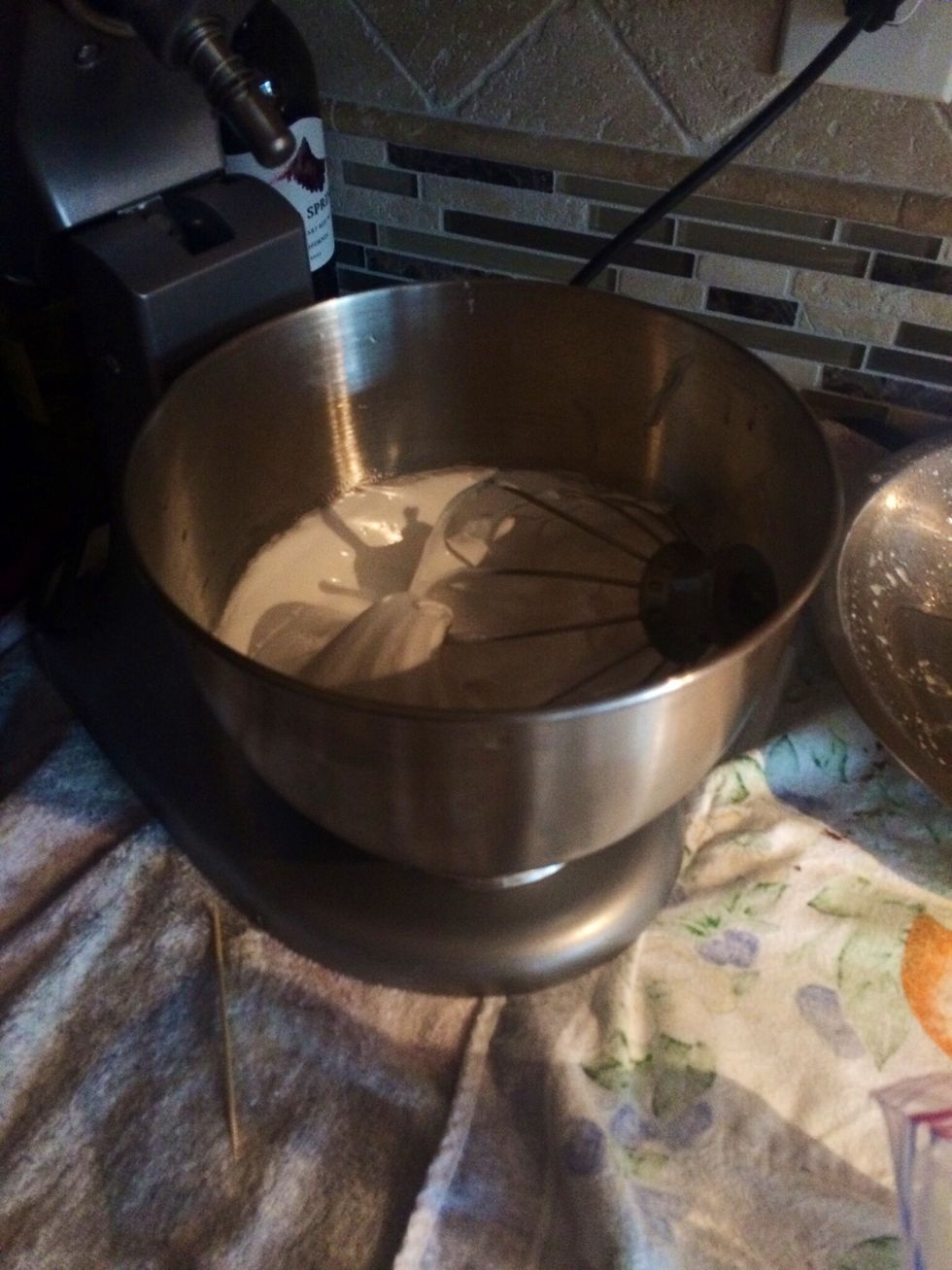 The bowl will be hot so wear gloves, and transfer the mixture into an electric mixer. Beat on low speed using the whisk attachment, and gradually increase the speed, for 5-7 mins. There should be-
Stiff and glossy peaks in your bowl!! You can decorate the cupcakes as you like and top with graham cracker crumbs and chocolate sauce! Enjoy!!!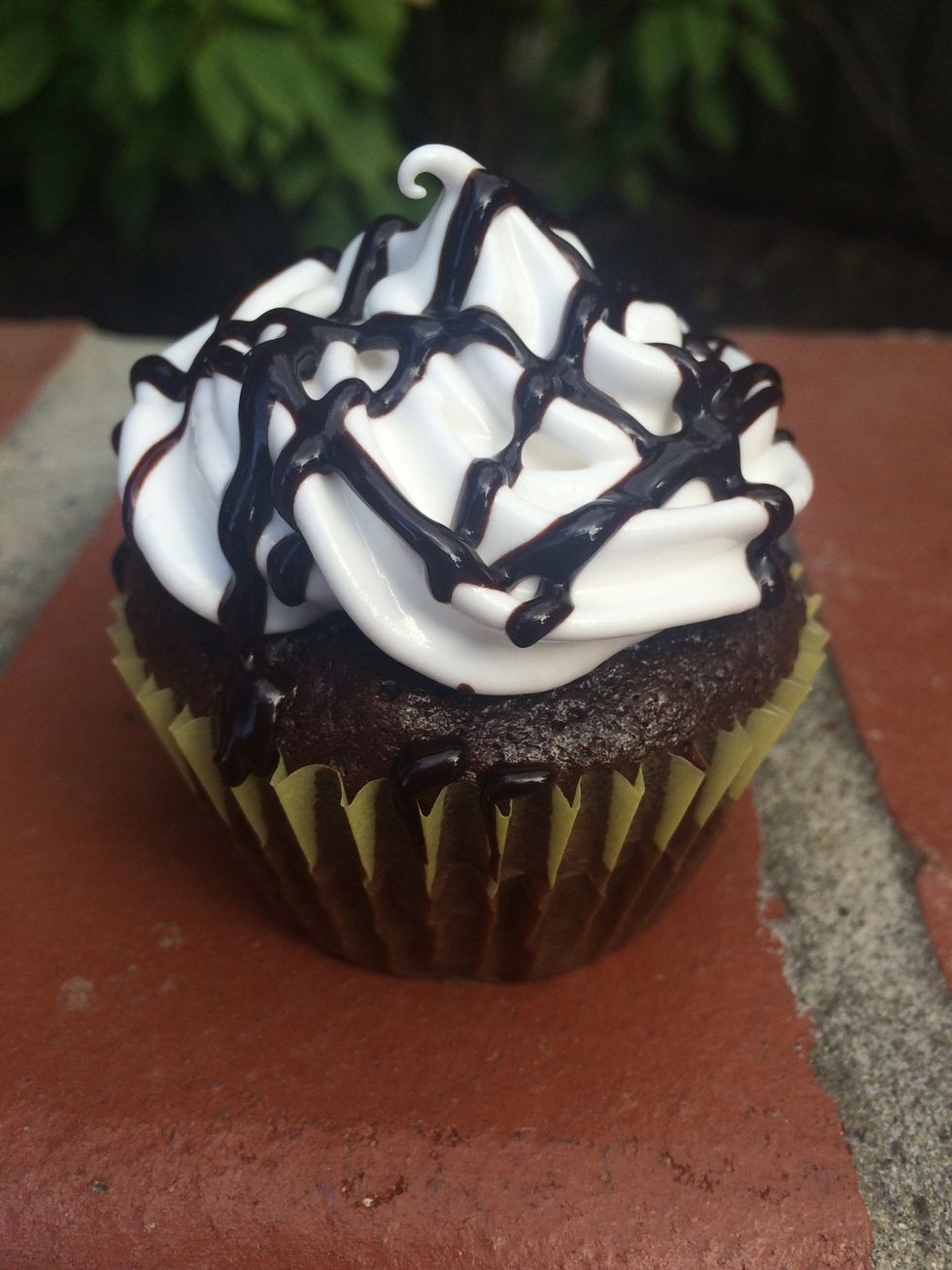 Enjoy!!!
14.0 Cupcake liners
Crust
1.0c Graham cracker crumbs
5.0Tbsp Melted Butter
5.0Tbsp Granulated Sugar
Chocolate Cupcakes
0.0c Unsweetened cocoa powder
0.0tsp Baking Soda
0.0c All purpose flour
0.0tsp Baking powder
0.0tsp Salt
2.0 Large eggs, room temperature
0.0c Granulated sugar
0.0c Light brown Sugar
0.0c Olive oil
2.0tsp Vanilla extract
0.0c Buttermilk
Frosting
4.0 Egg whites
1.0c Sugar
0.0tsp Cream of Tartar
Chocolate sauce ( optional )
Graham cracker crumbs ( optional )