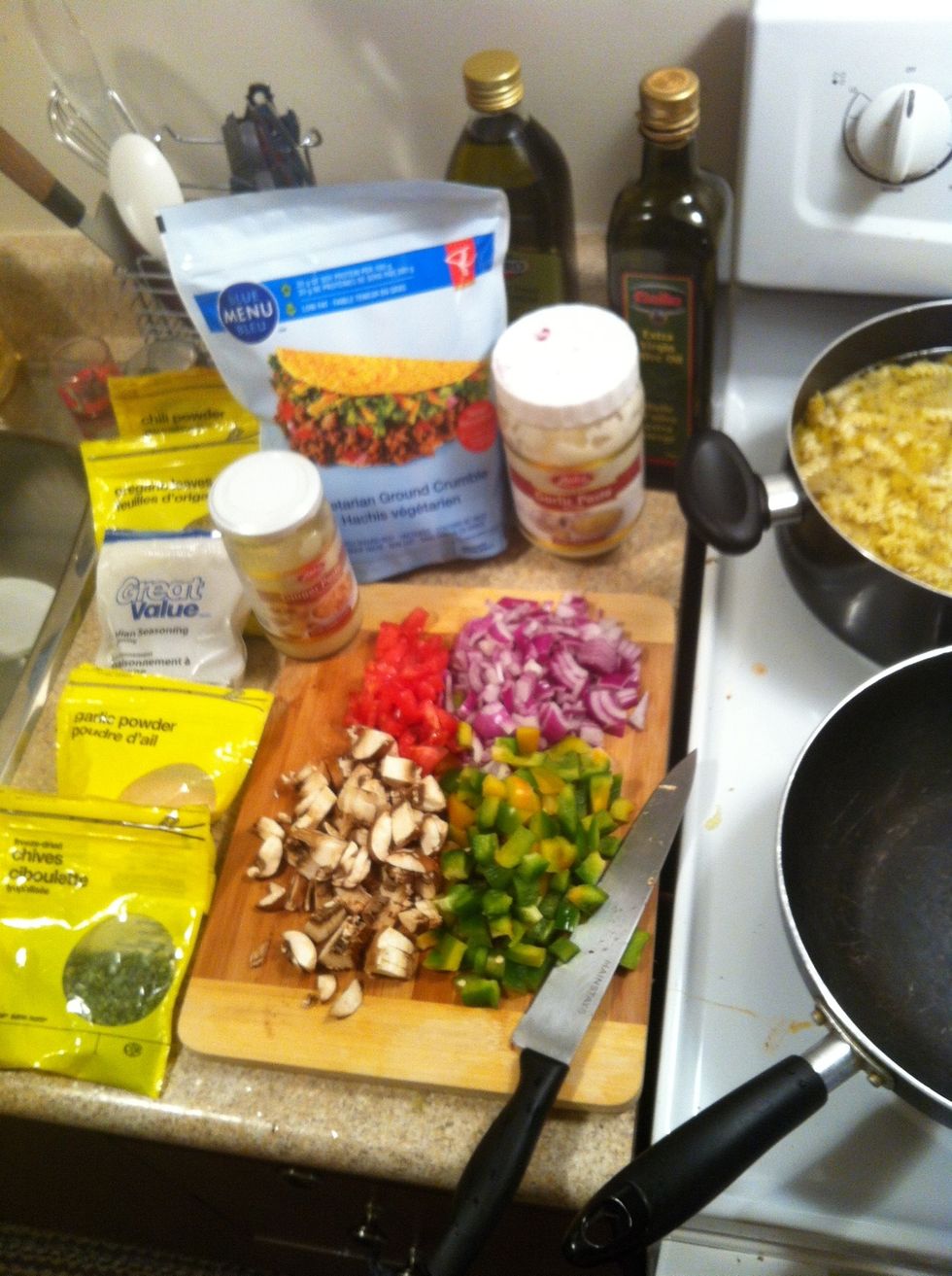 The goods.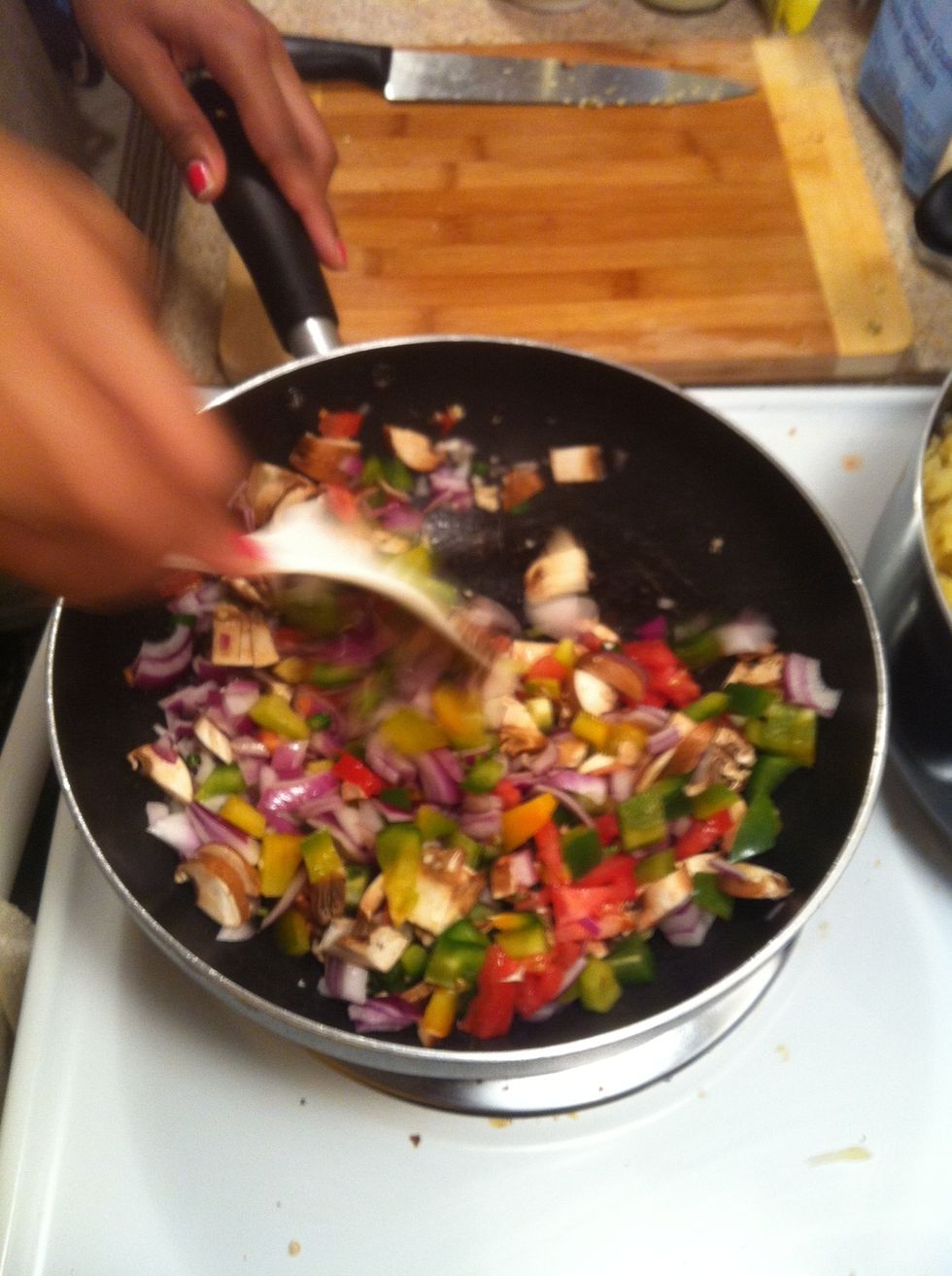 Stir fry all the veggies n olive oil on medium heat for 10 min.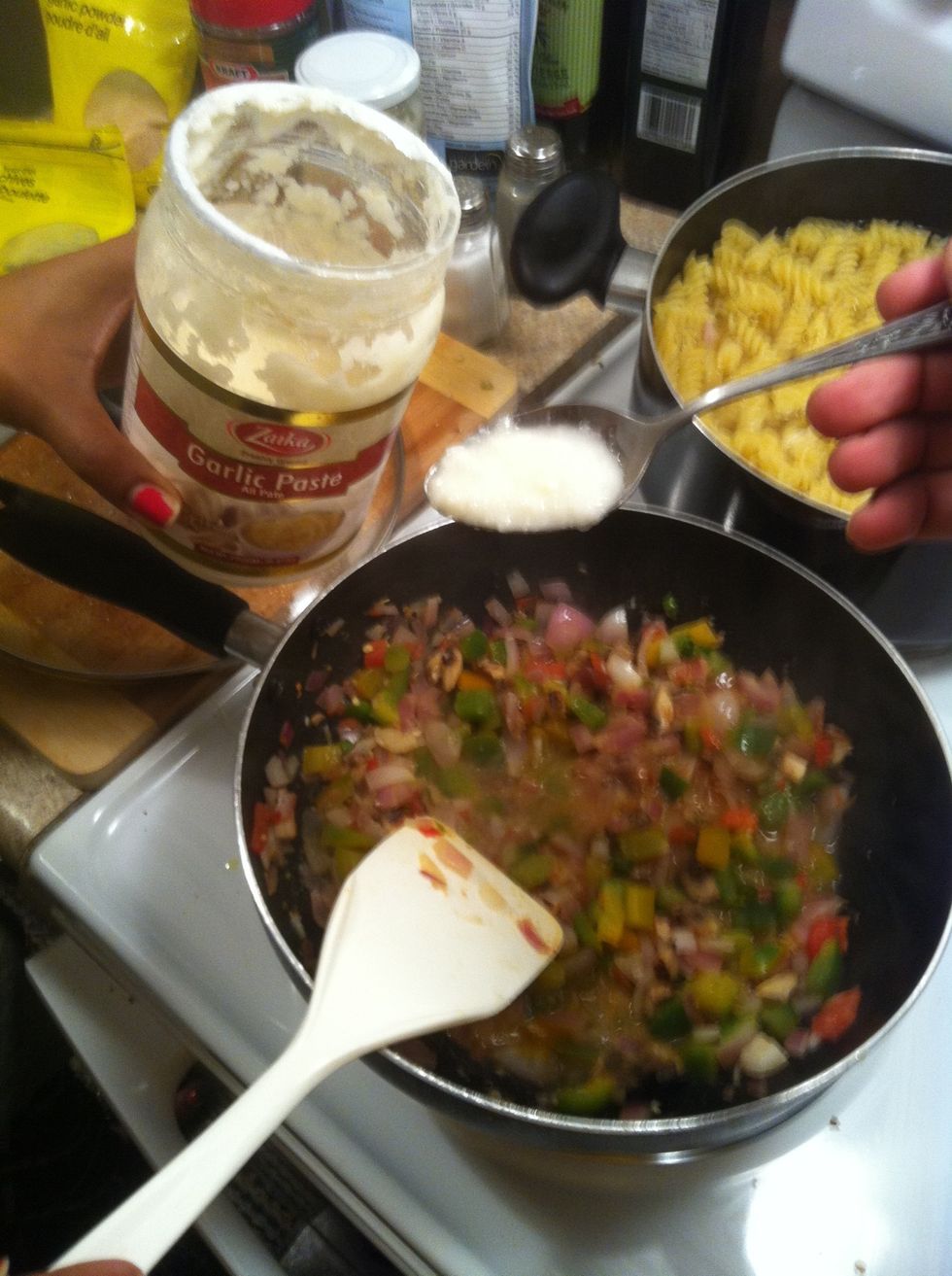 Add garlic and ginger.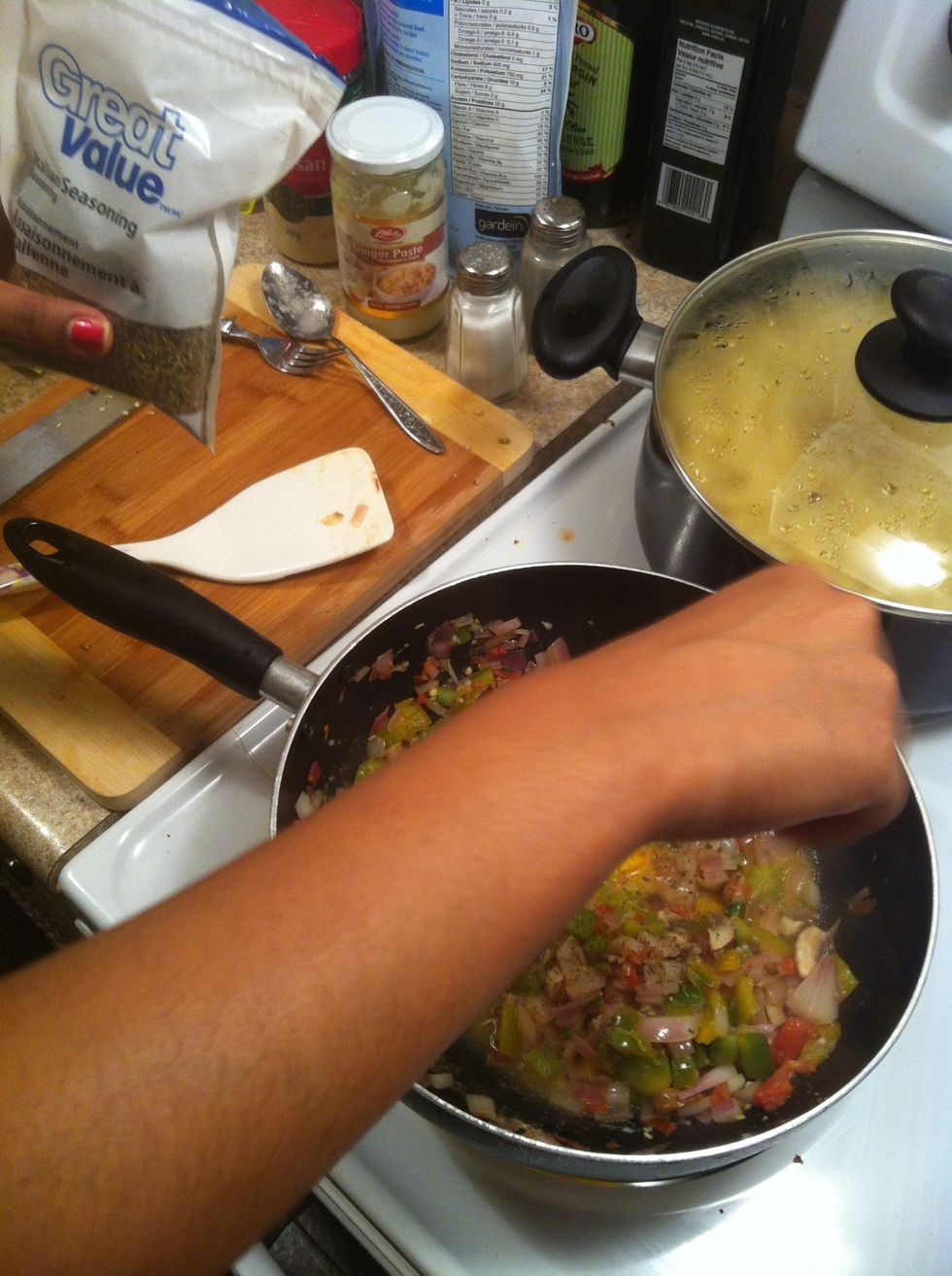 Add a pinch of each spice n stir for another 7 min.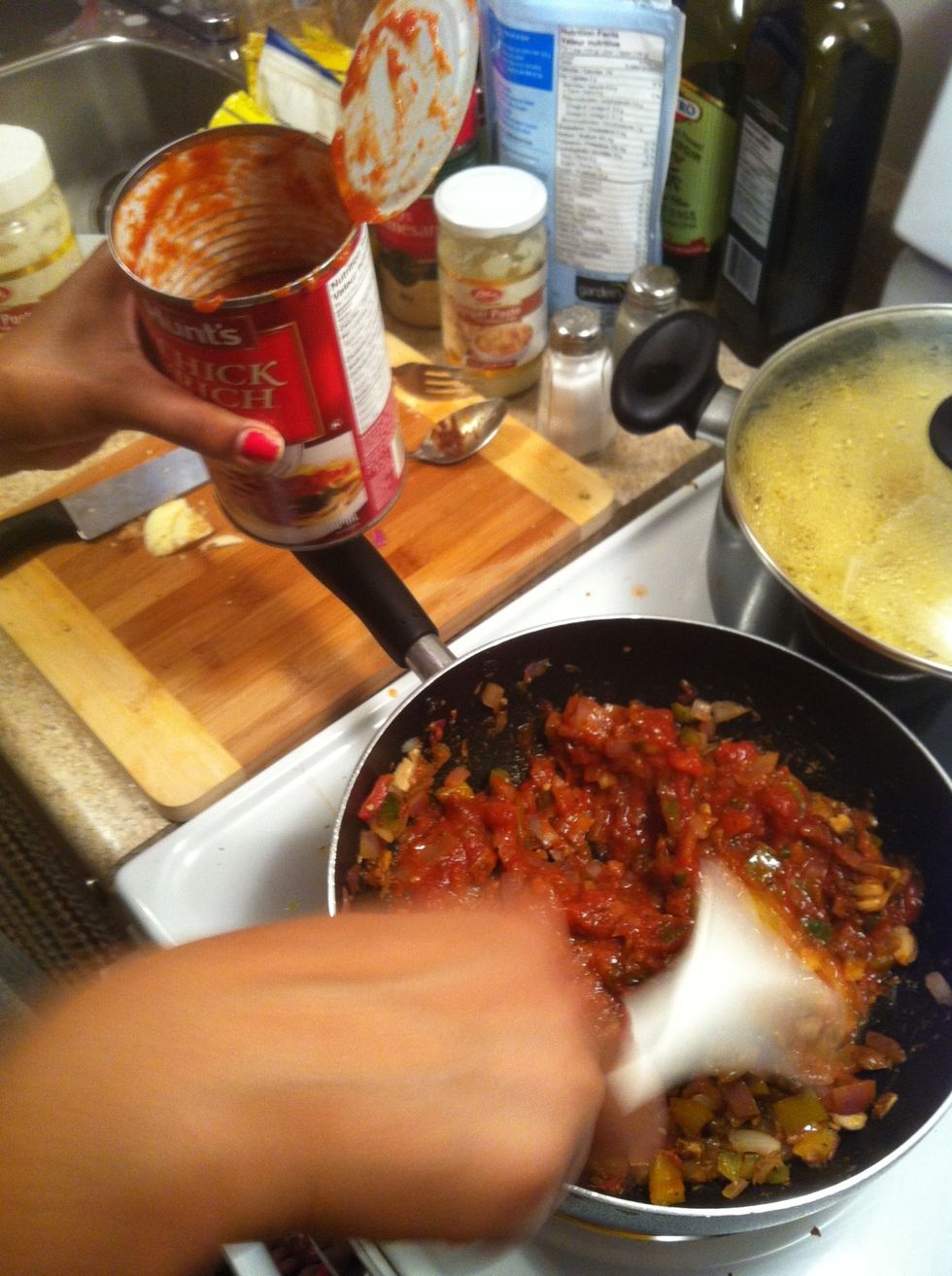 Stir in tomatoe sauce for another 4 min.
Stir in cooked veggy ground beef.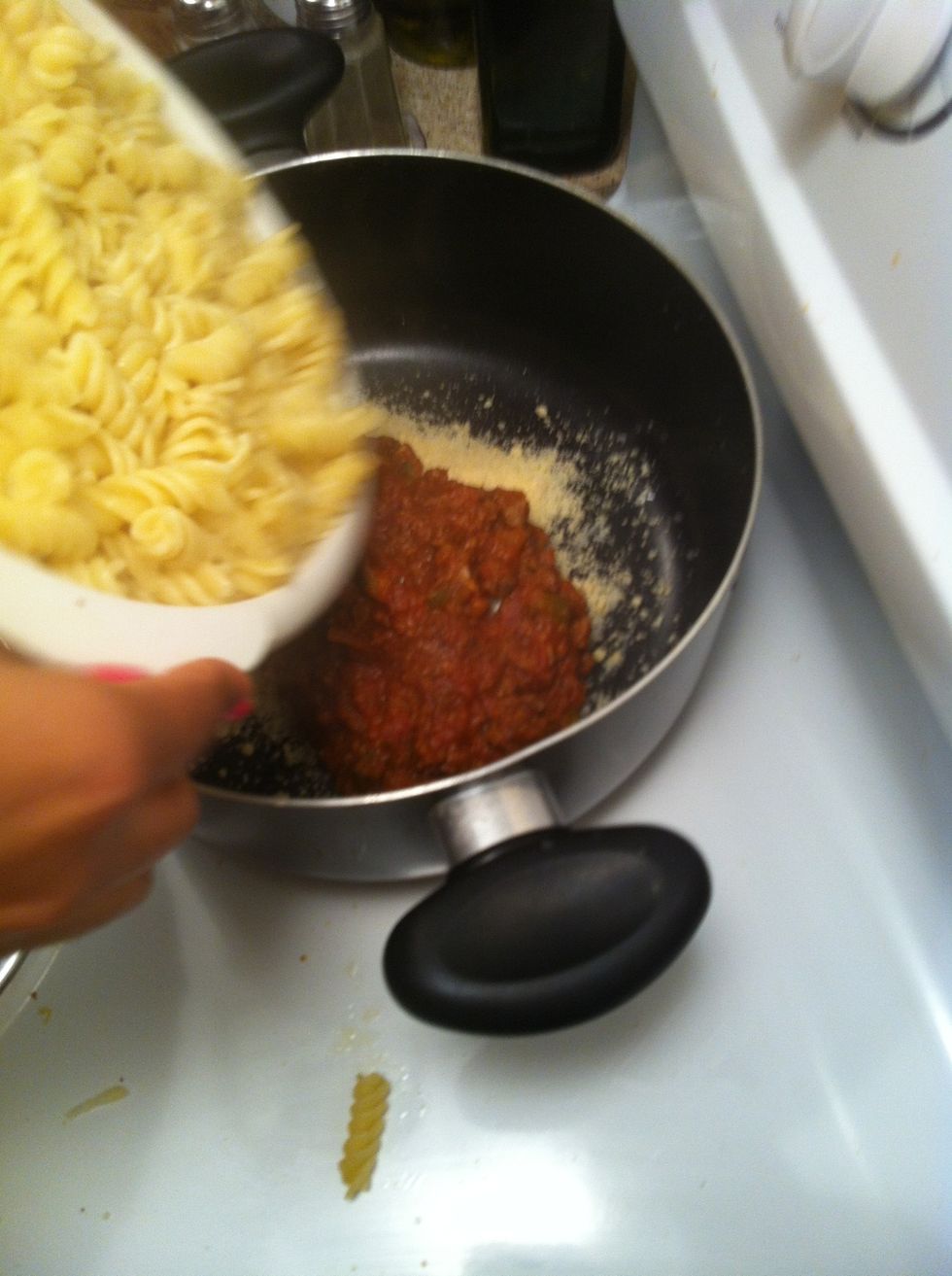 In a sperate pot, stir in parmegan, pasta sauce, and cooked pasta.
Oh yahhh! Ready to devour! Credit goes to my wife for this delicious dish!
Cooked Pasta
Olive oil
Green chillis
Chilli powder
Oregano leaves
Italian seasoning
Garlic powder and paste
Tomatoes
Onions
Green peppers
Mushrooms
Cooked Vegetarian ground beef.
Salt n pepper
Parmesan cheese
Chives
Tomatoe sauce