Step 1: Grease cake pan and preheat oven to 350 degrees.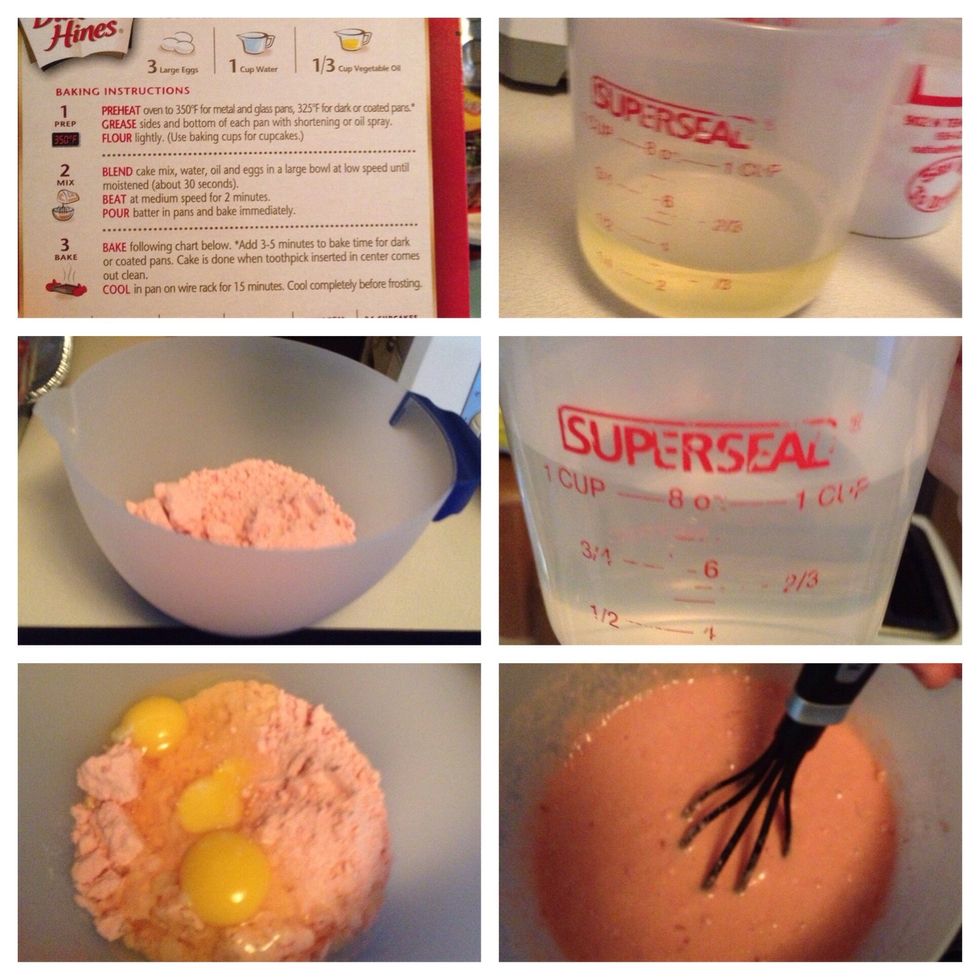 Step 2: Follow instructions on cake box. Put cake mix, eggs, vegetable oil, and 1 cup of water in a bowl. Whisk until smooth.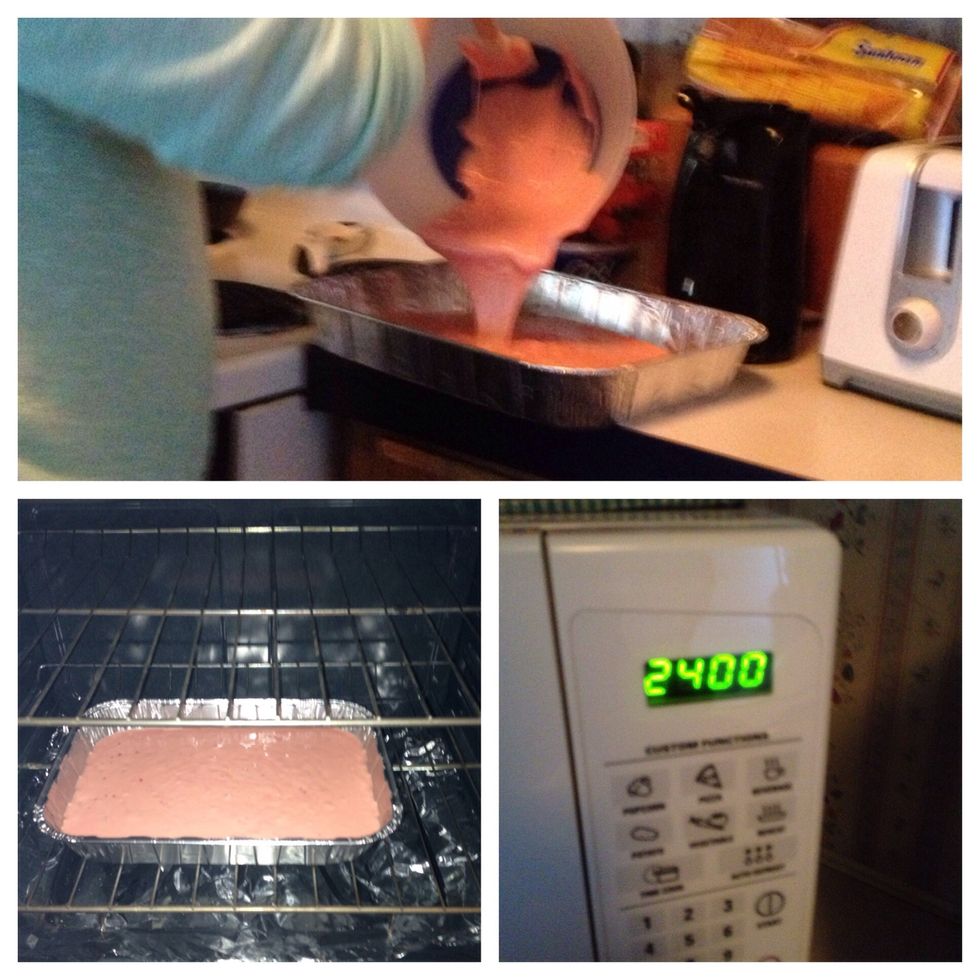 Step 3: Pour cake batter into cake pan using spatula, and put in oven. Set timer for the cake to cook on lowest time, refer to cake box for specified time.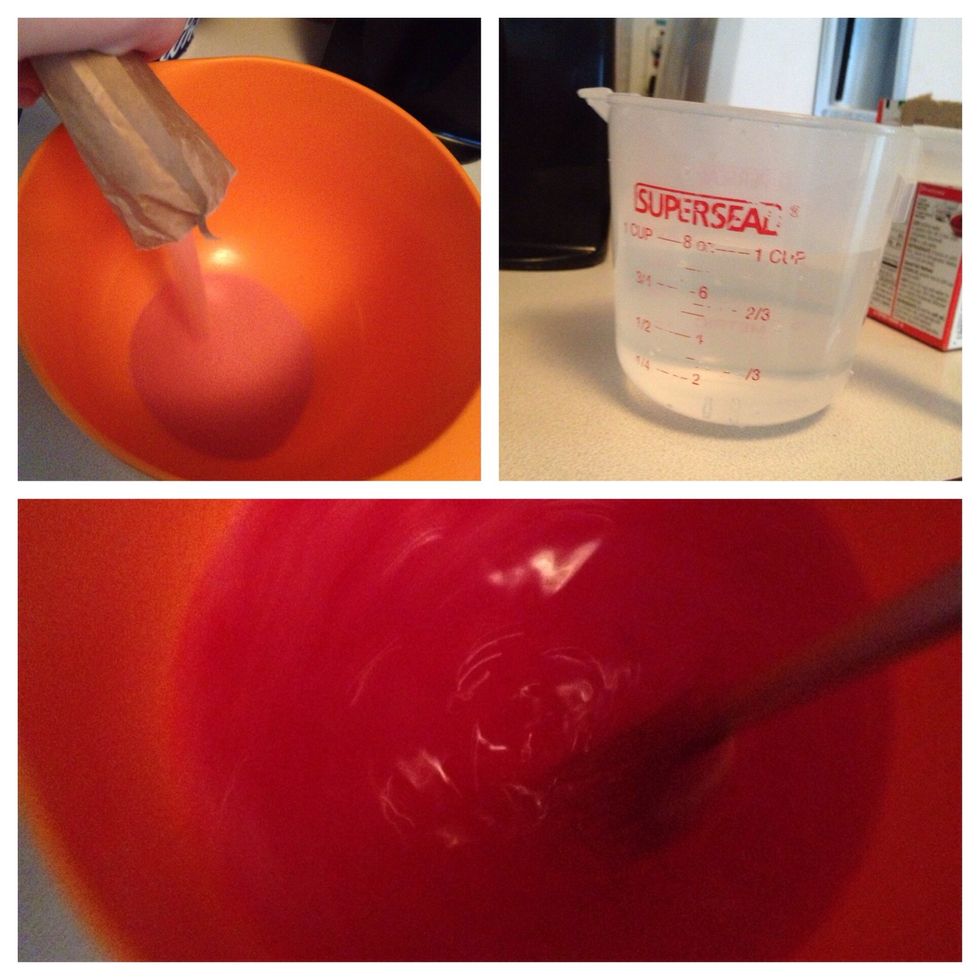 Step 4: Follow instructions on jello box, and mix jello mix and 1 cup of boiling water in a bowl. Mix with fork until jello mix has dissolved. Set a aside when done.
Step 5: Wash all strawberries and then dry them. Cut strawberries in half or leave them whole, then set aside for use later on.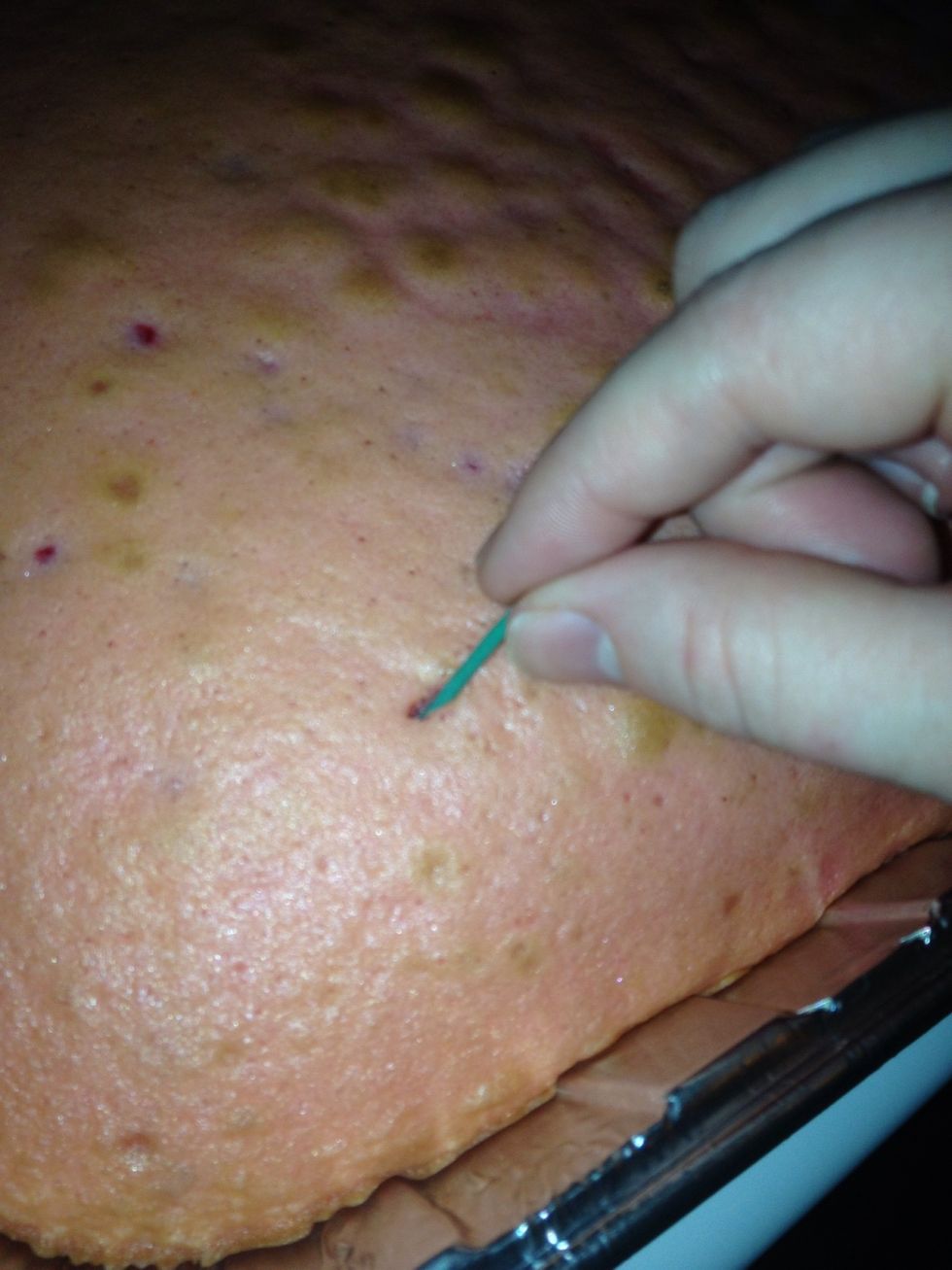 Step 6: After cake comes out of oven make 2-3 holes in it using a toothpick to see if cake is done, if not put back in to oven for 2-5 minutes. Let cake cool down for a few minutes when done.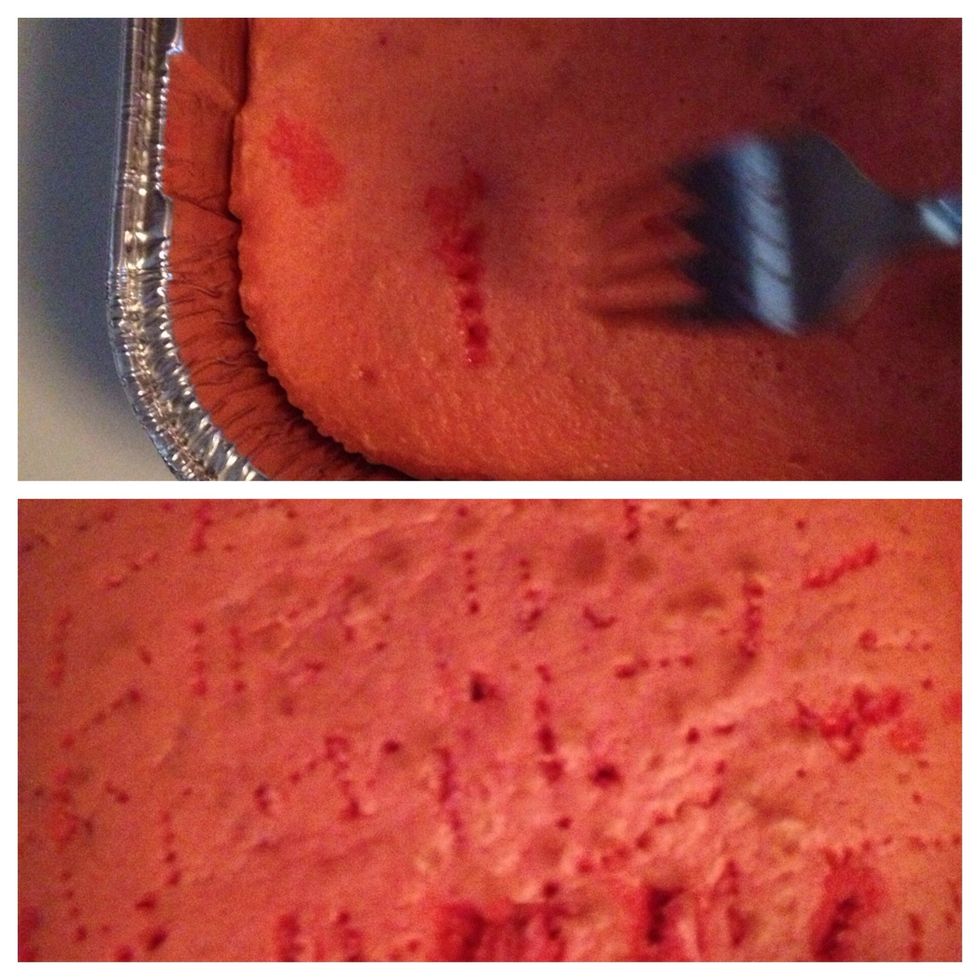 Step 7: After cake has cooled down some, take either a fork or toothpick and poke holes all throughout the cake.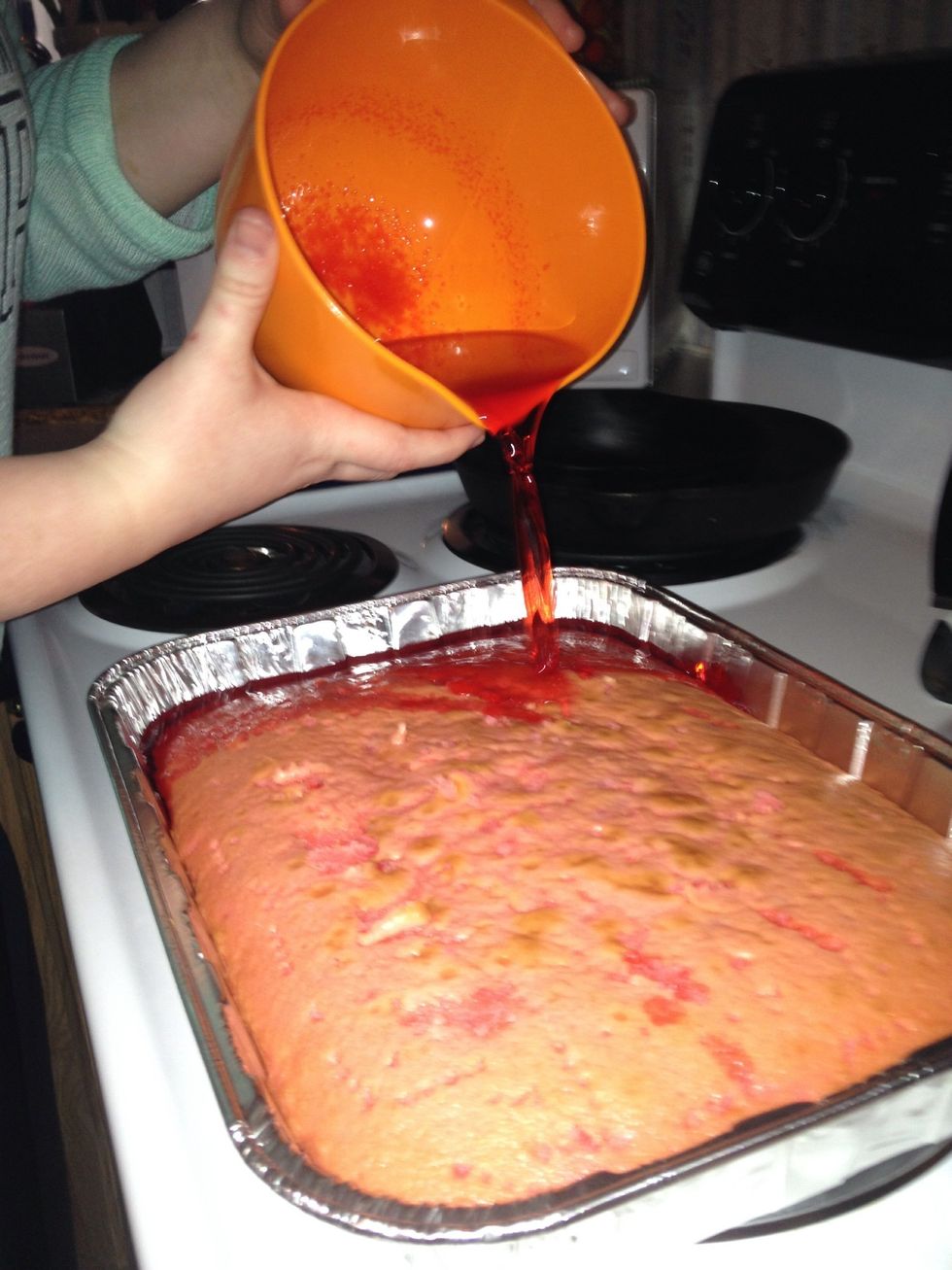 Step 8: Now take the jello set aside earlier and pour over cake covering it completely. Let cake cool down some more after.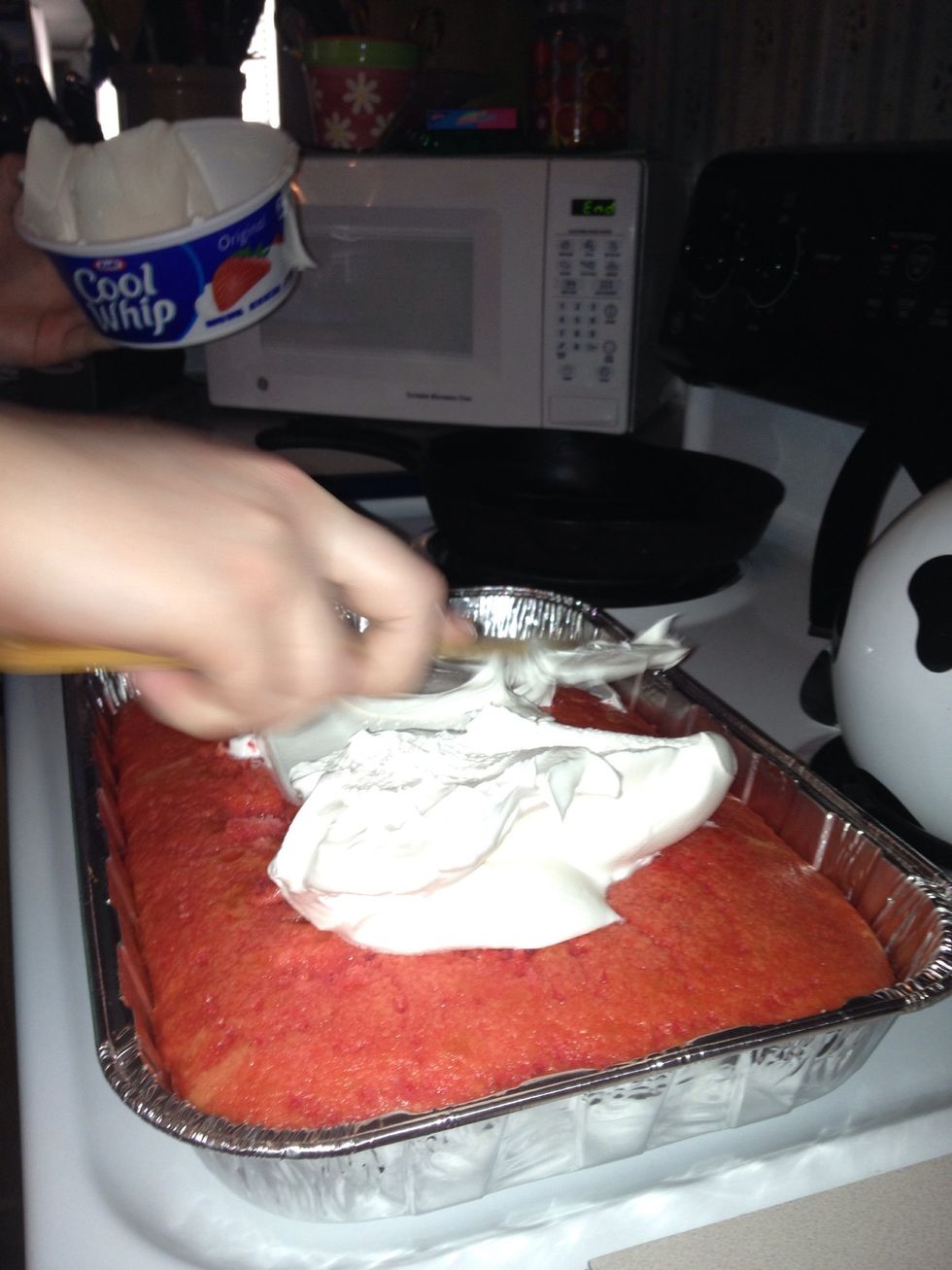 Step 9: Now put cool whip onto the cake and spread evenly.
Step 10: Decorate your cake with the strawberries you prepared earlier.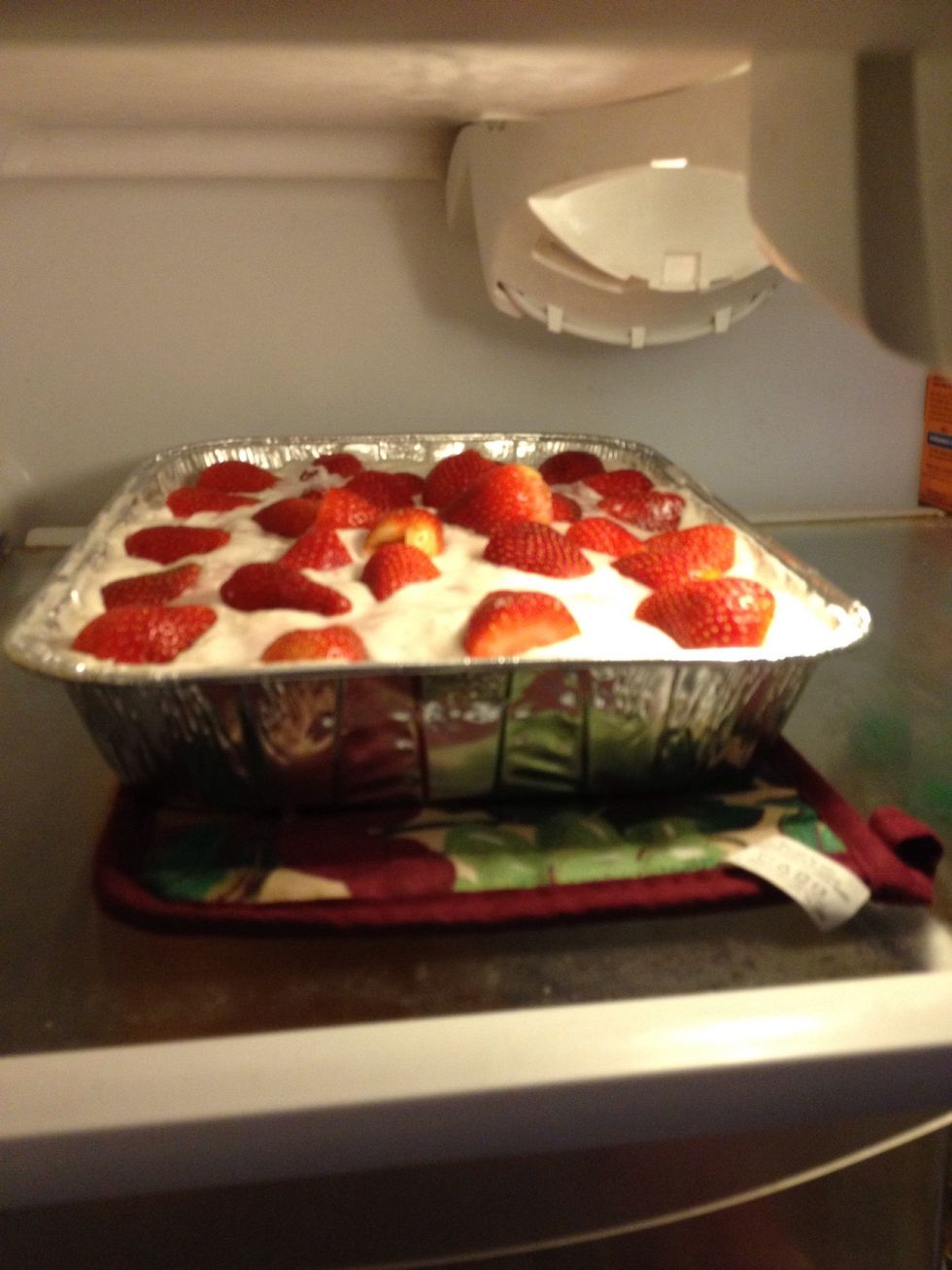 Step 11: Store cake in refrigerator. Eat when ever you like.
Box of strawberry cake mix
3.0 Eggs
2.0c Water
1/3c Vegetable oil
13x9 inch cake pan
Measuring cup
2.0 Bowls
Whisk
Spatula
Box of strawberry cake
Fork
Pam
Knife
Toothpicks
Package of strawberries
Cool whip