Oreo + Cupcake = best idea ever! It's so easy so get involved!
23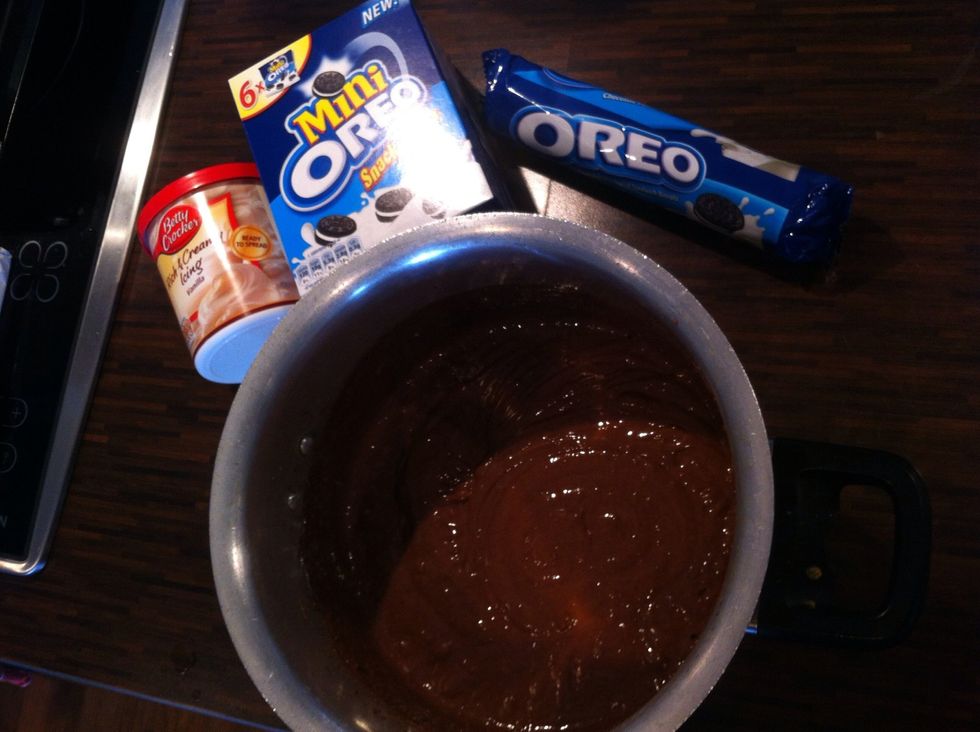 This is what you will need, including normal and mini cupcake cases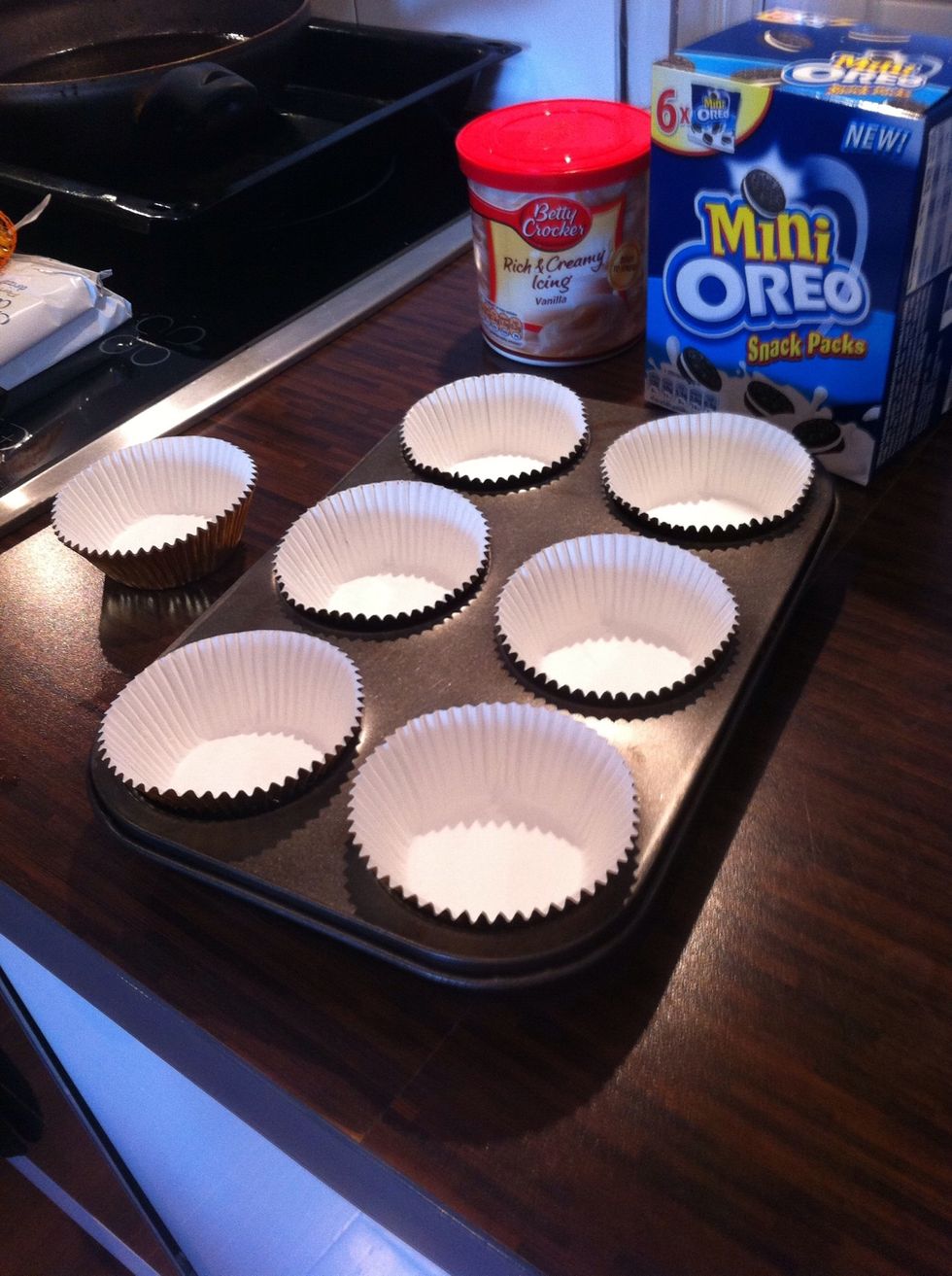 Line the cupcake tray
Put one teaspoon of mixture into each case.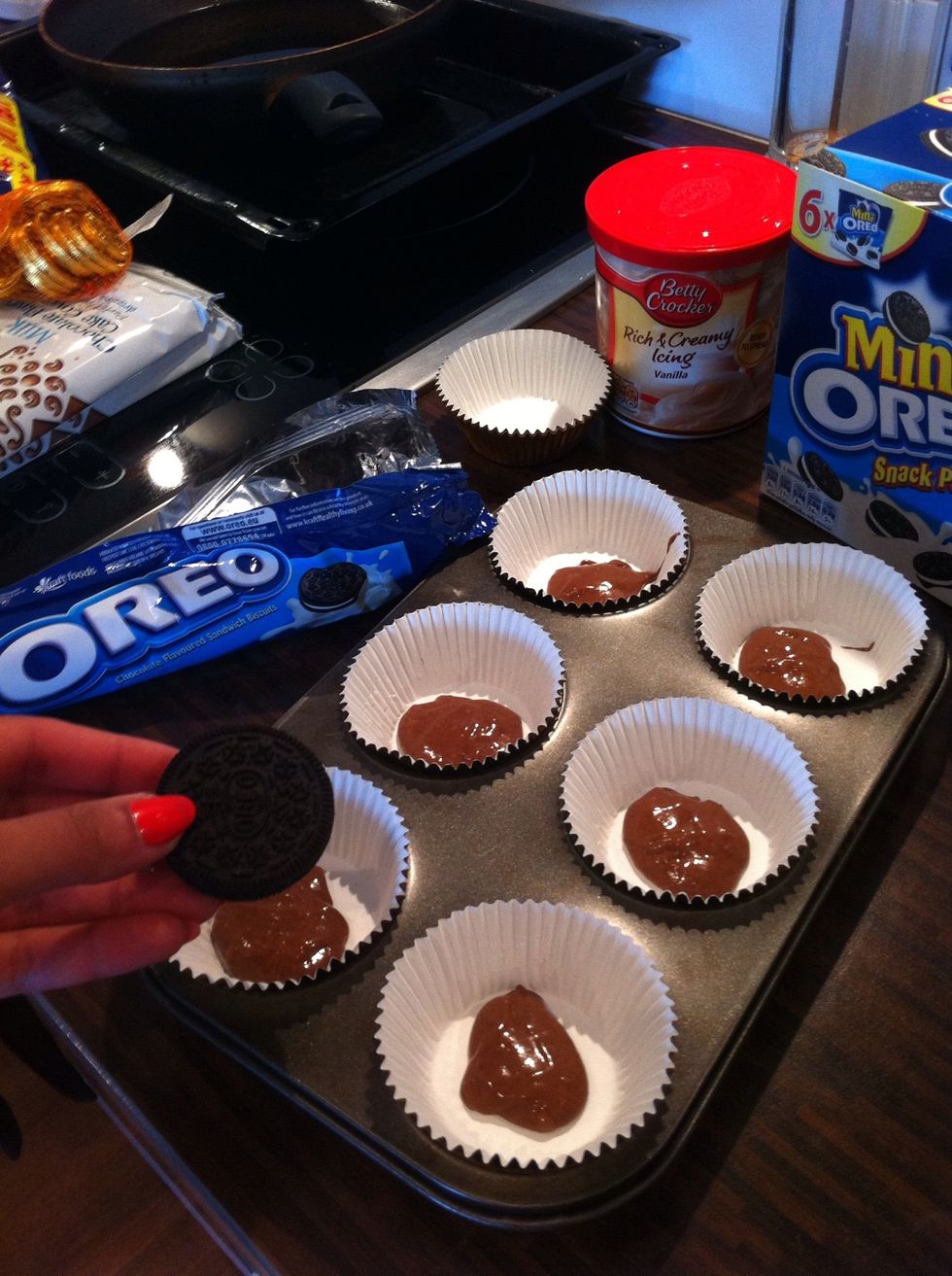 Get open the Oreos.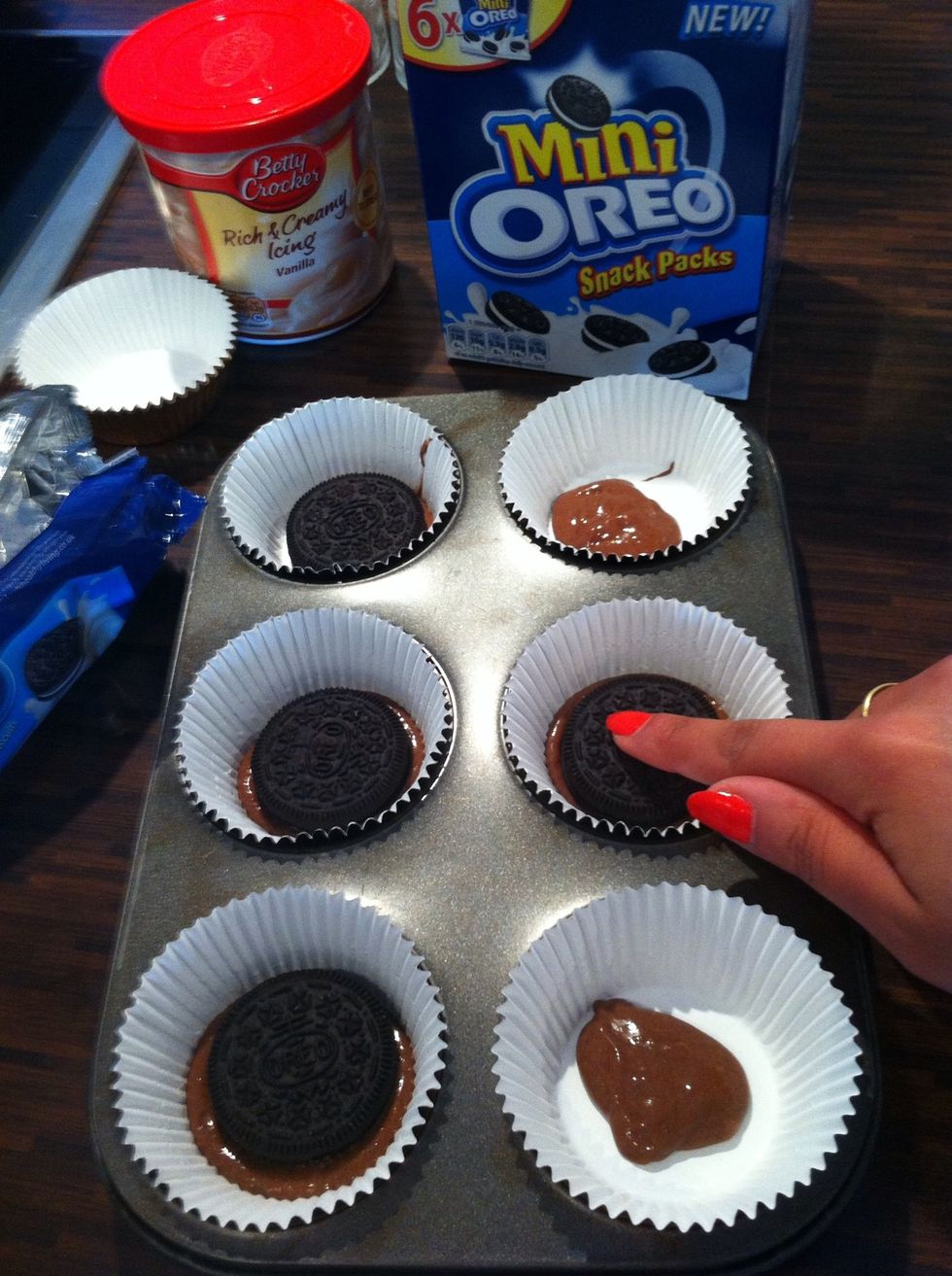 Press them lightly into the centre of each case.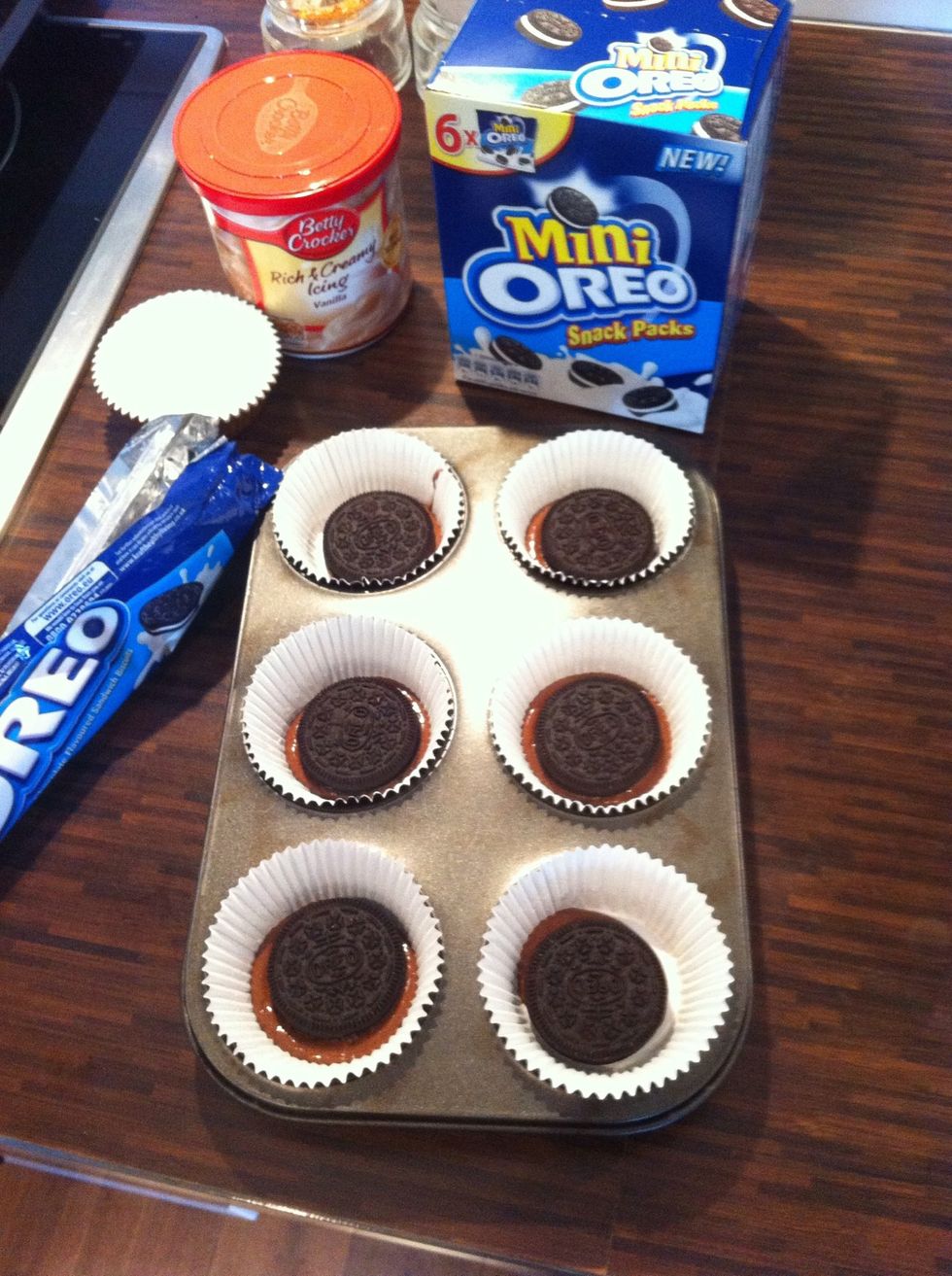 All done!
Cover the Oreo with a tablespoon of the mix.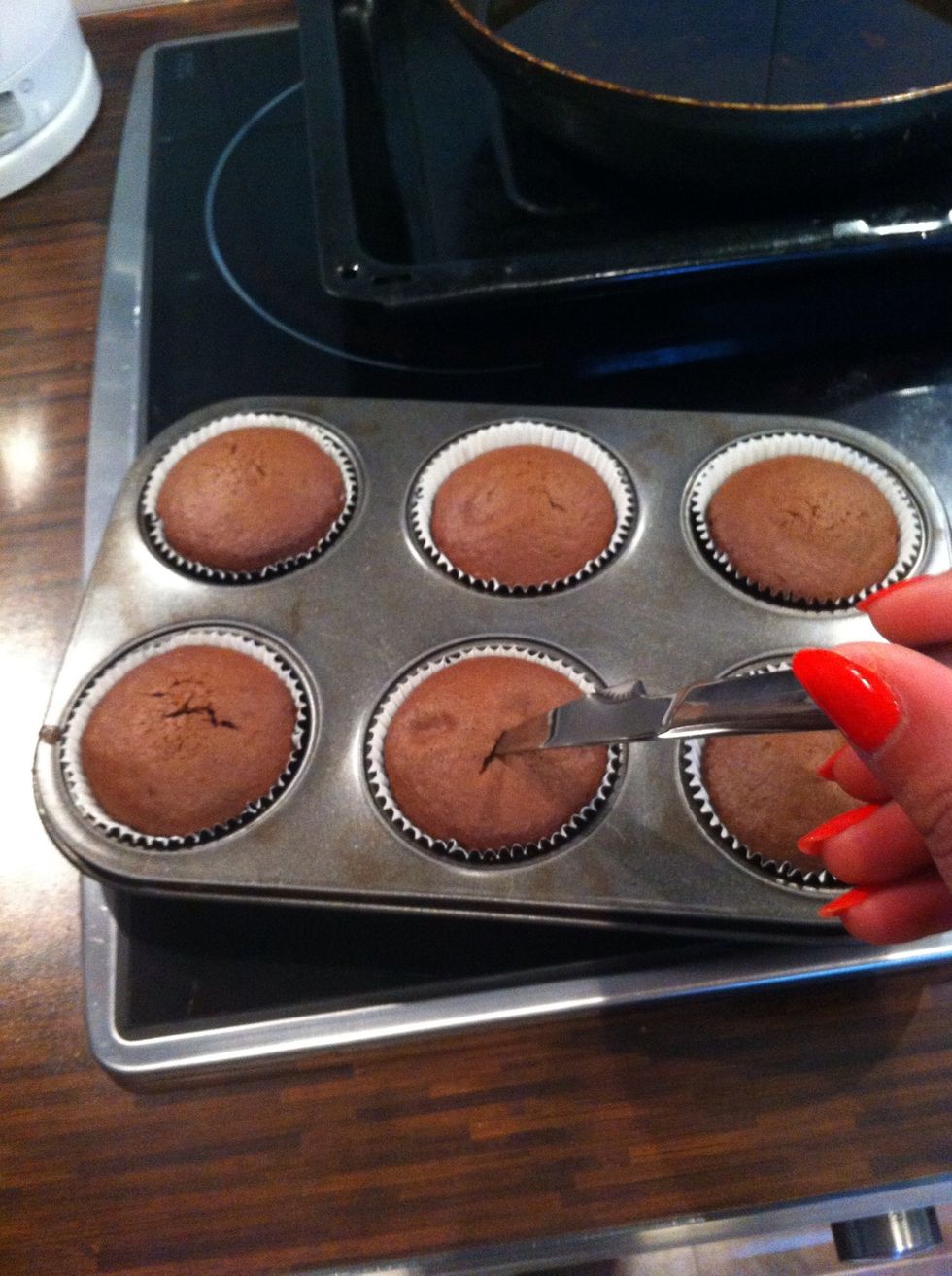 Pop in the oven and when they are ready check them by lightly pushing a sharp knife into one or two. If it comes out clean it's ready!
Leave them to cool.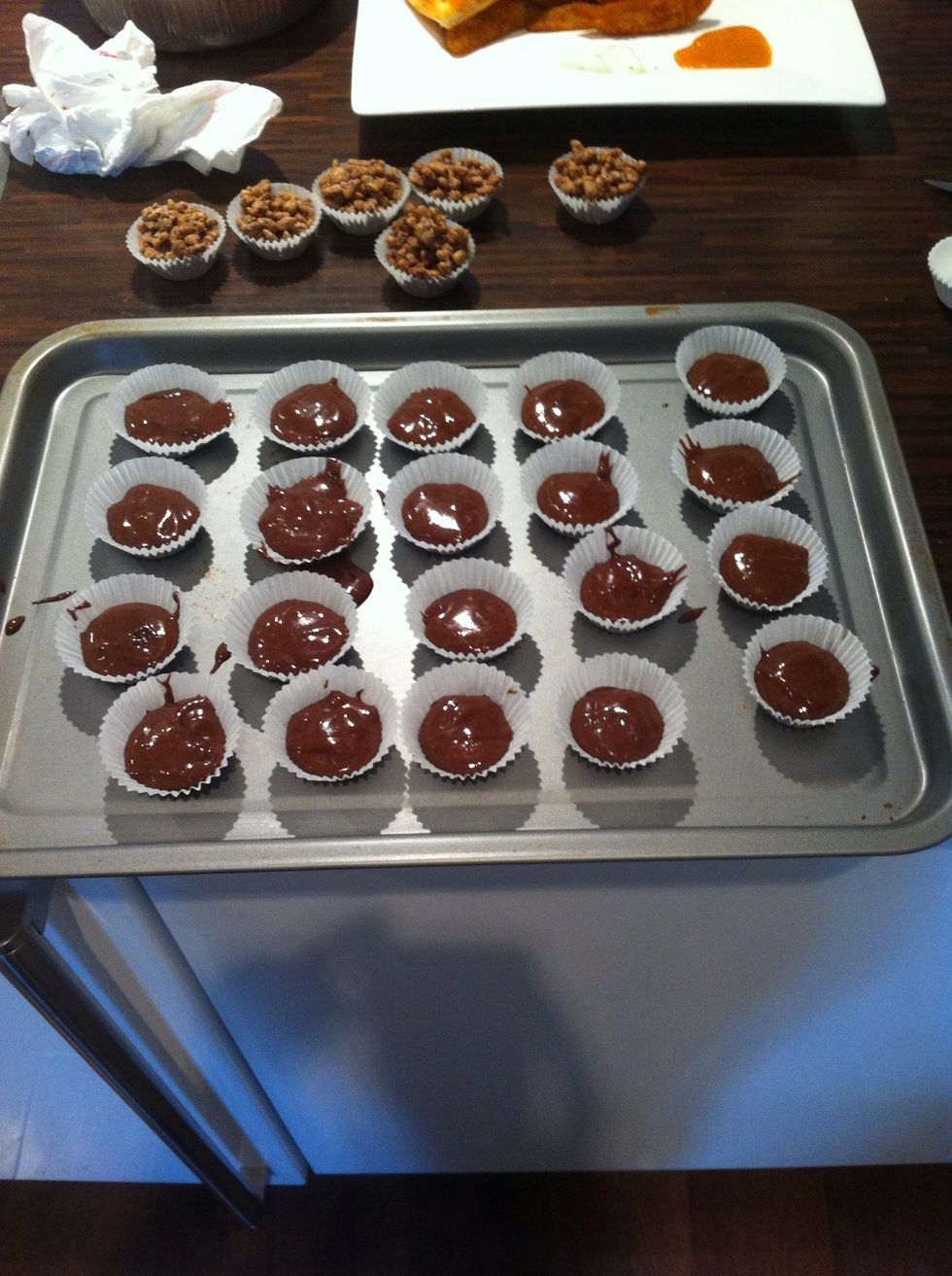 Make the little cakes.
All done. They dont take long and look really cute.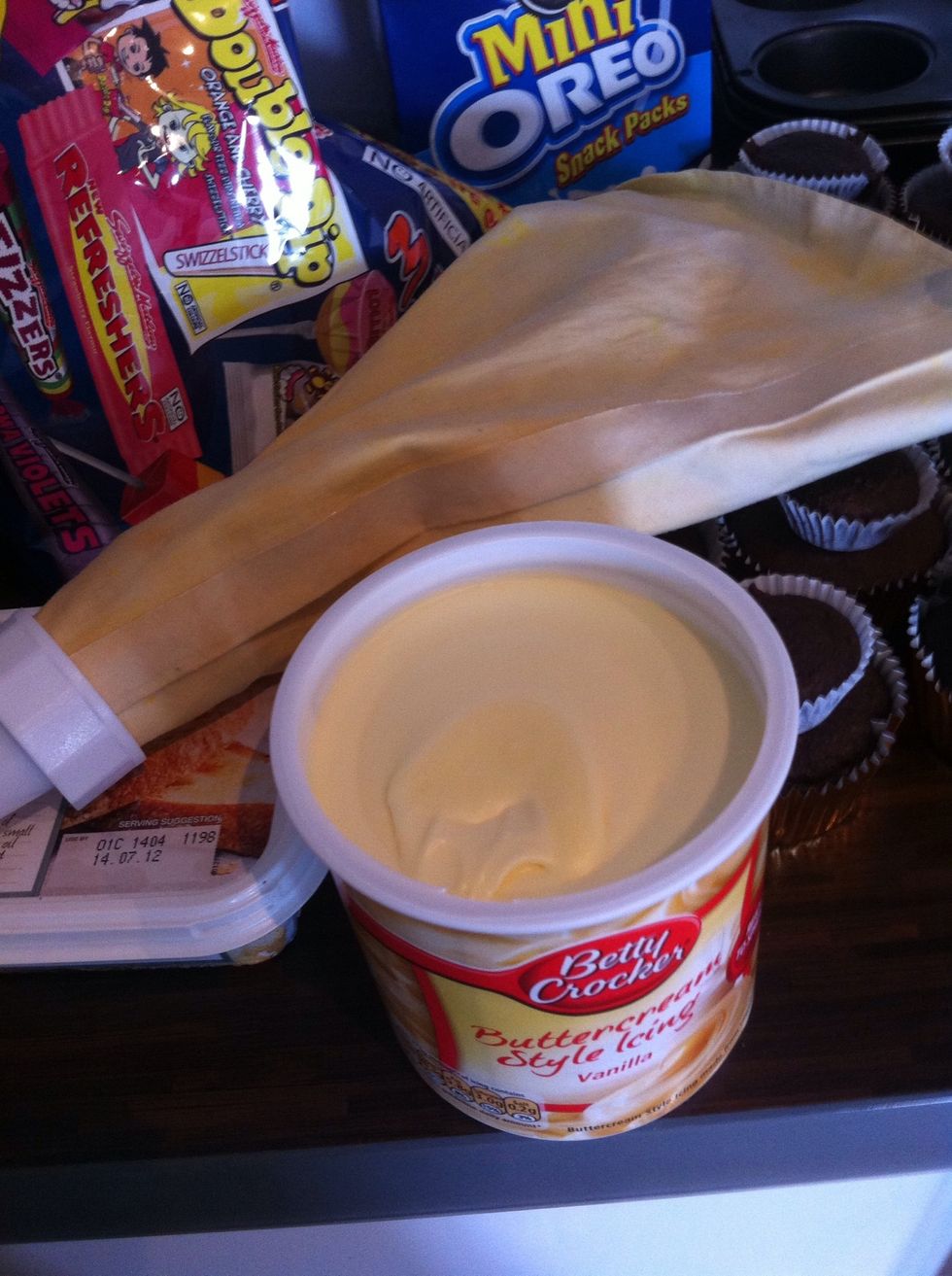 Prepare your piping bag with your favourite icing.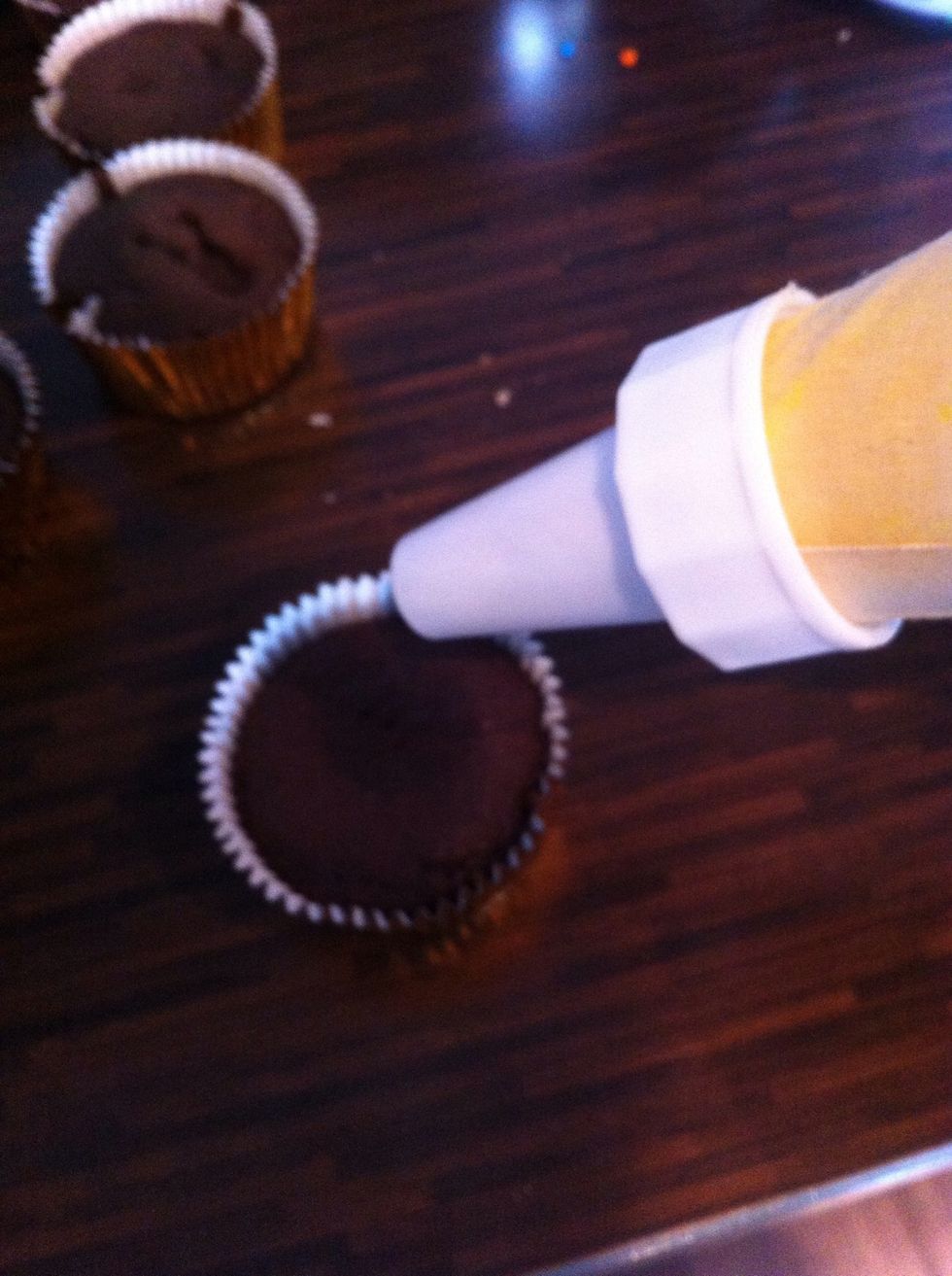 I have used a wide circler nozzle but you can use whichever.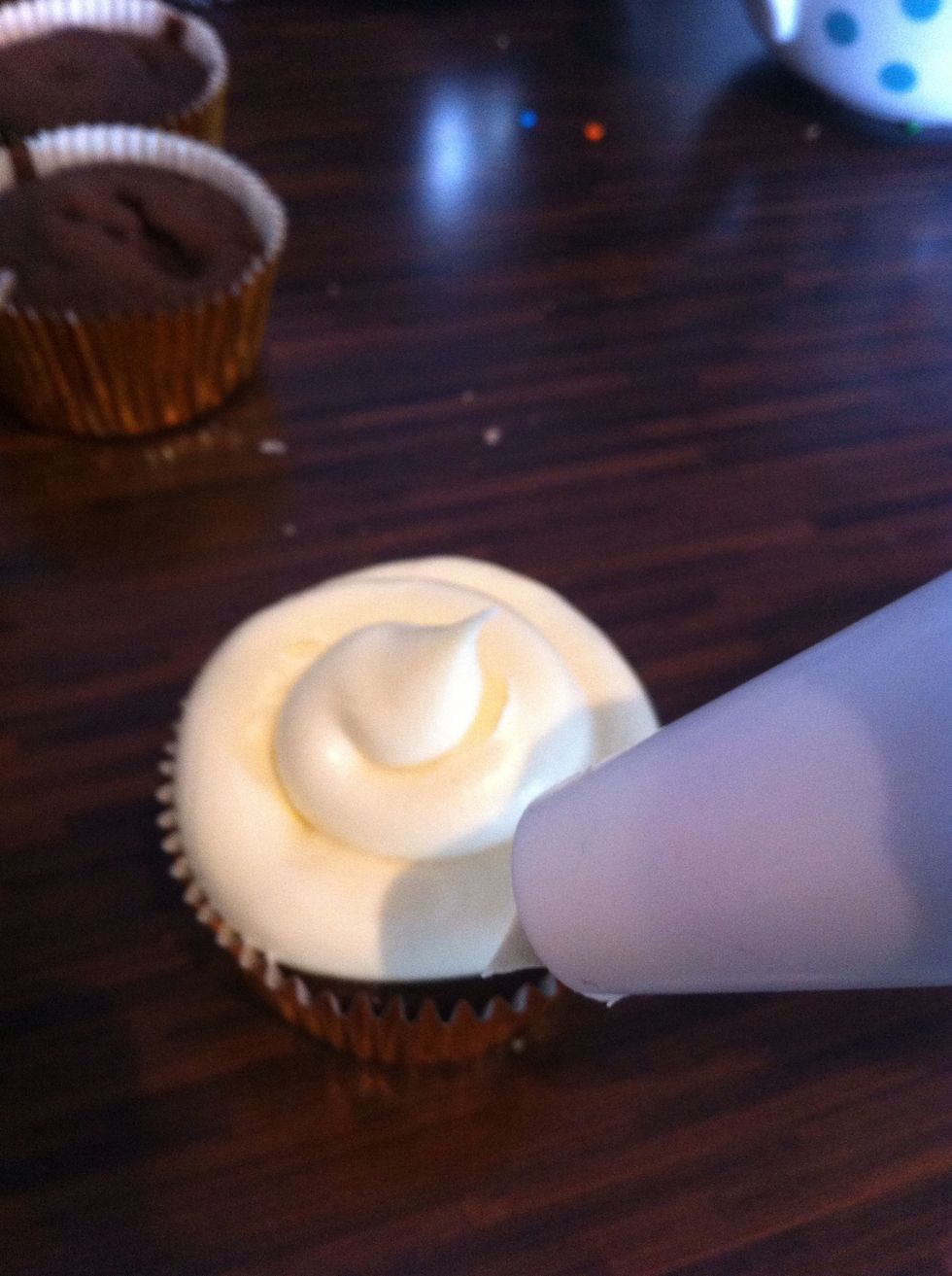 Pipe the cake starting from the outside in. A spiral motion make it neat!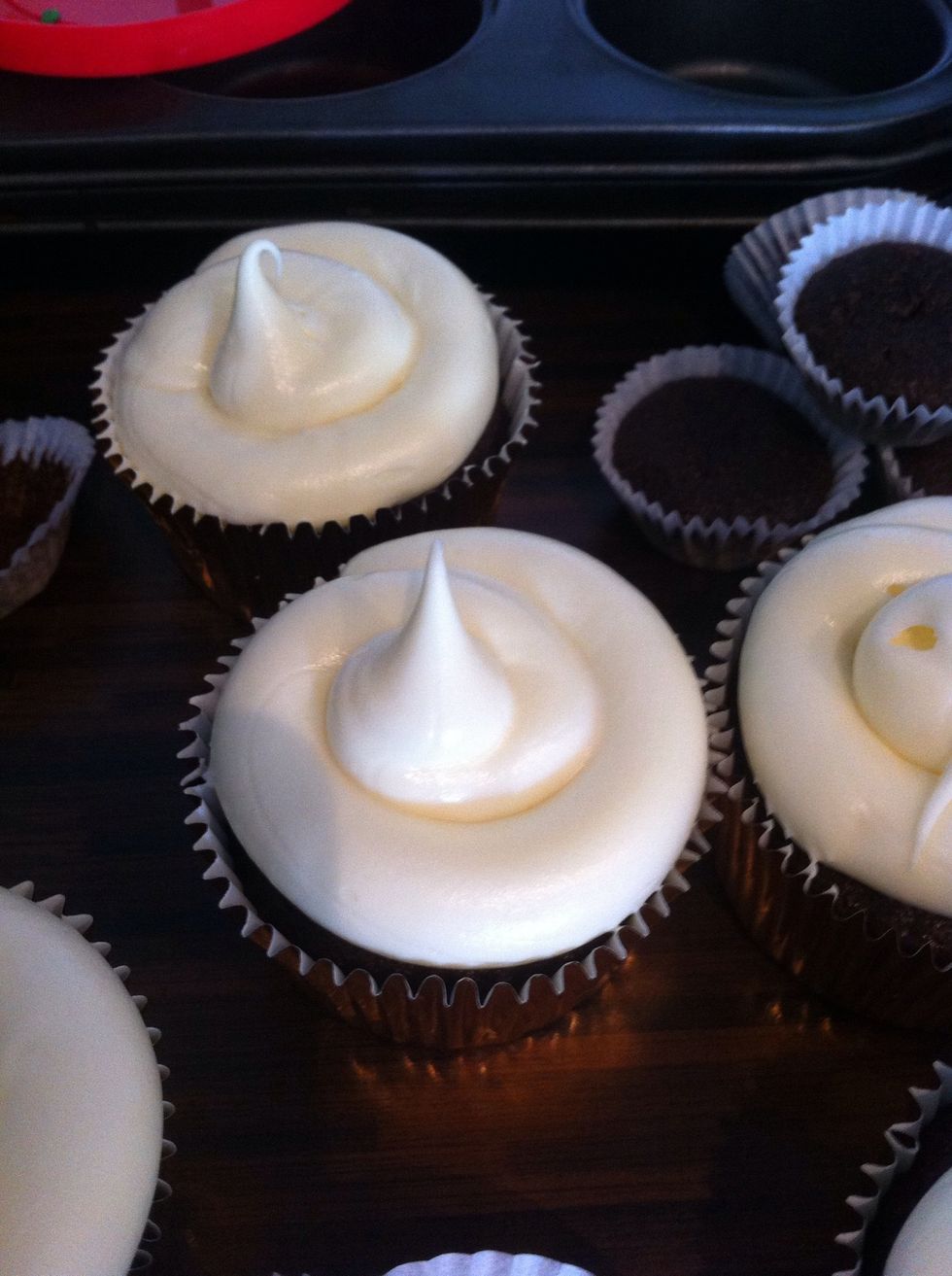 When you reach the middle stop squeezing the piping bag and pull away for a nice finish.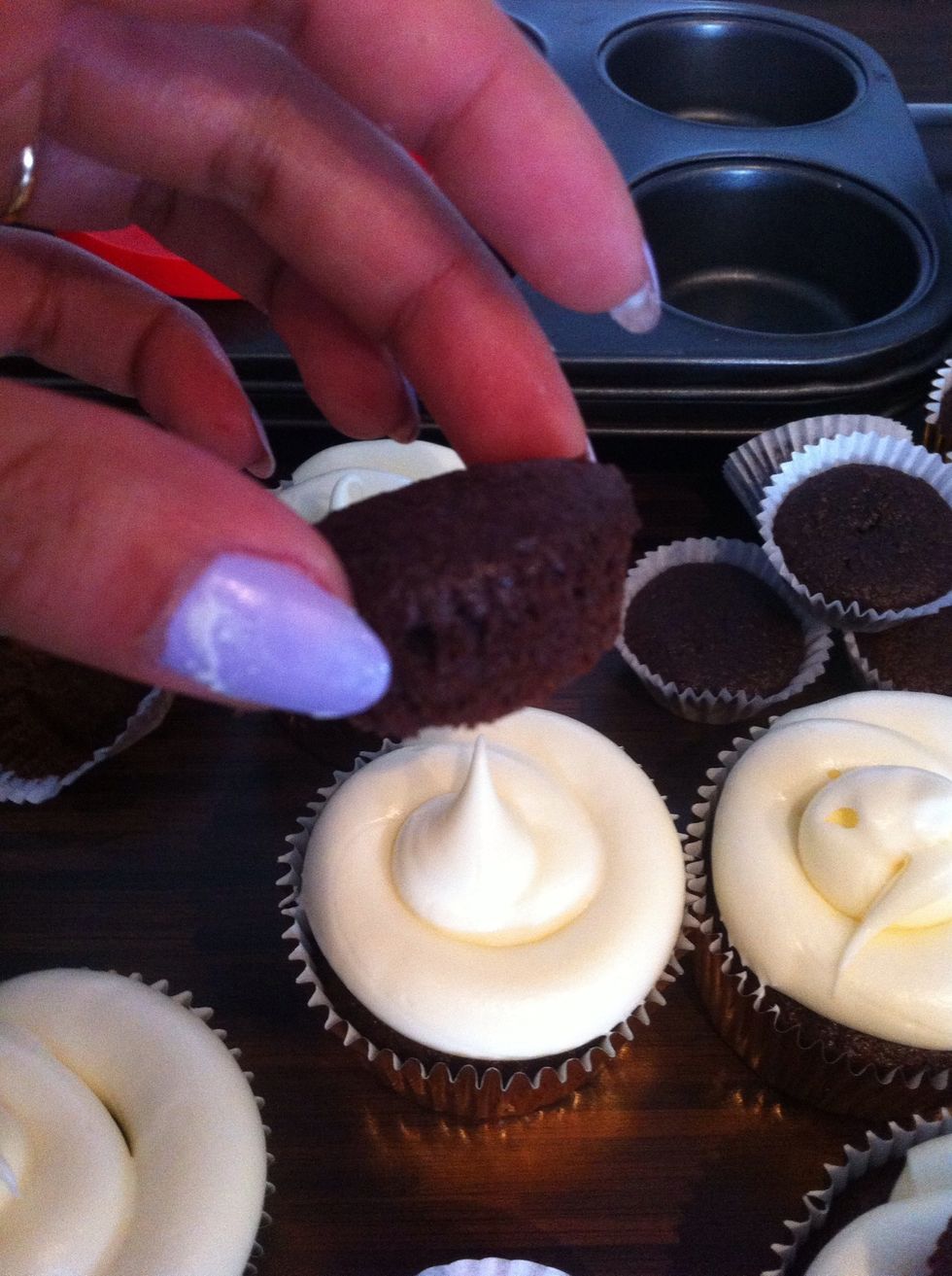 Place your cooled mini cakes on top.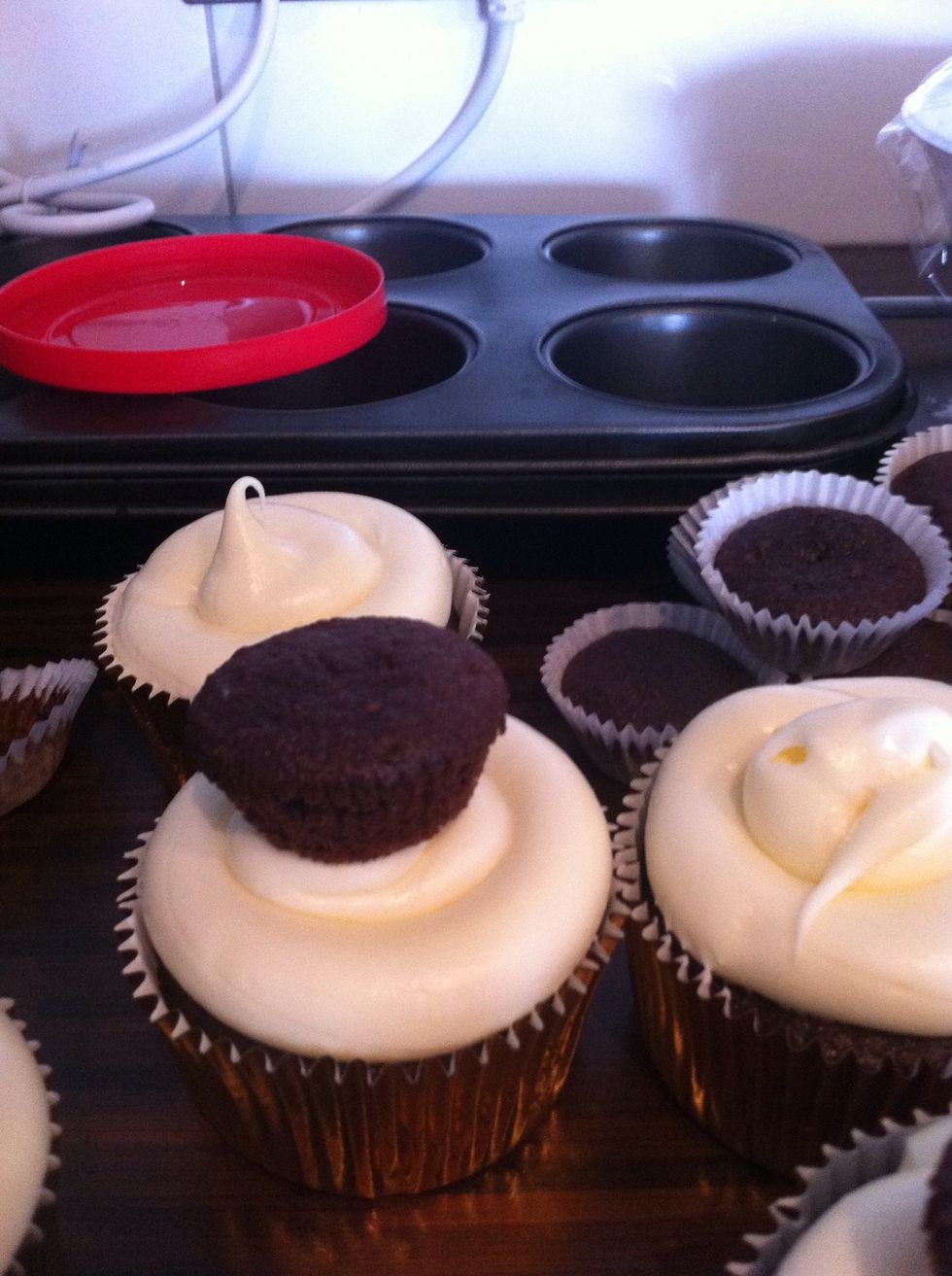 There!
Pipe a small amount on the top of each mini cake.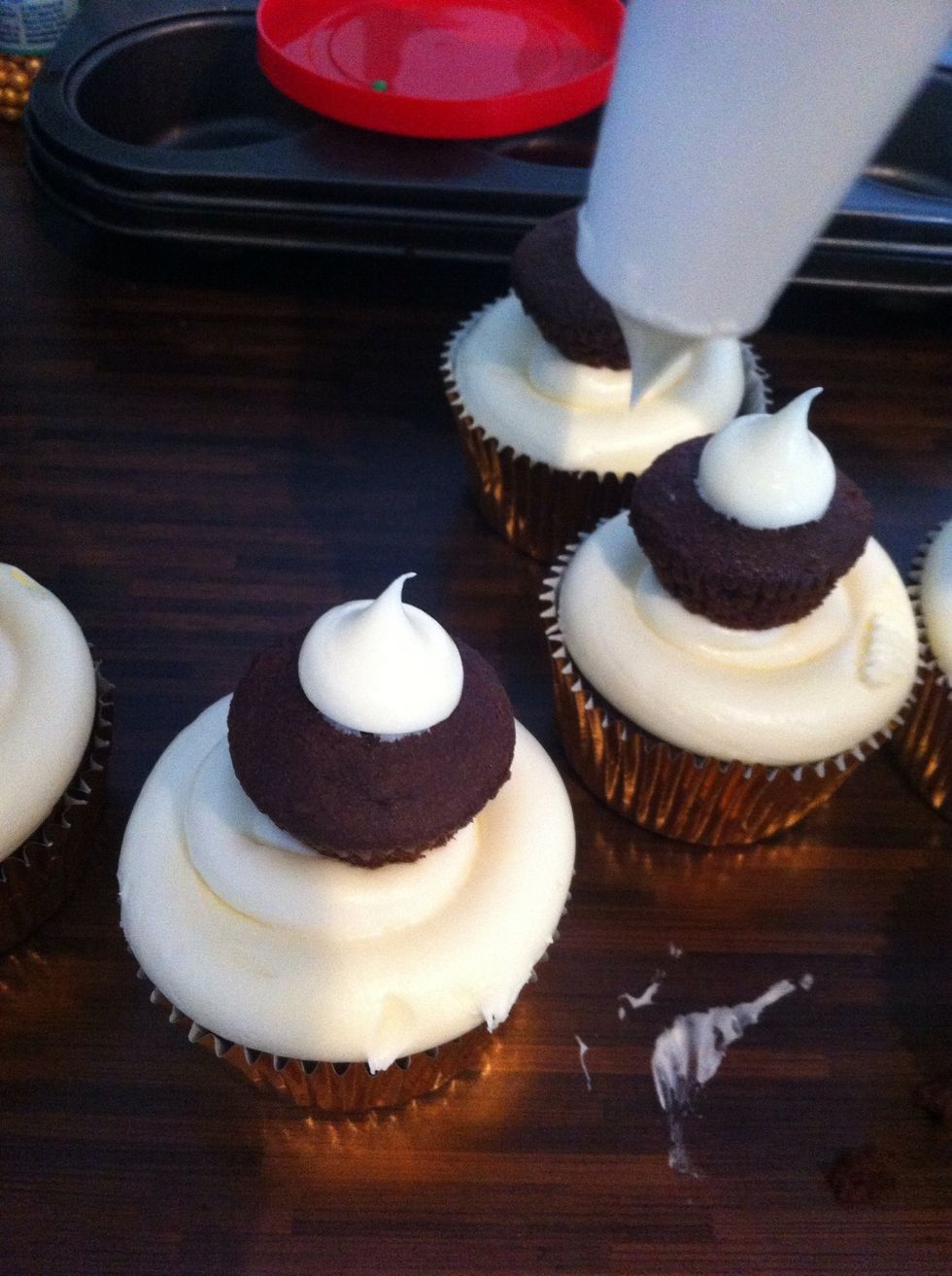 Lovely!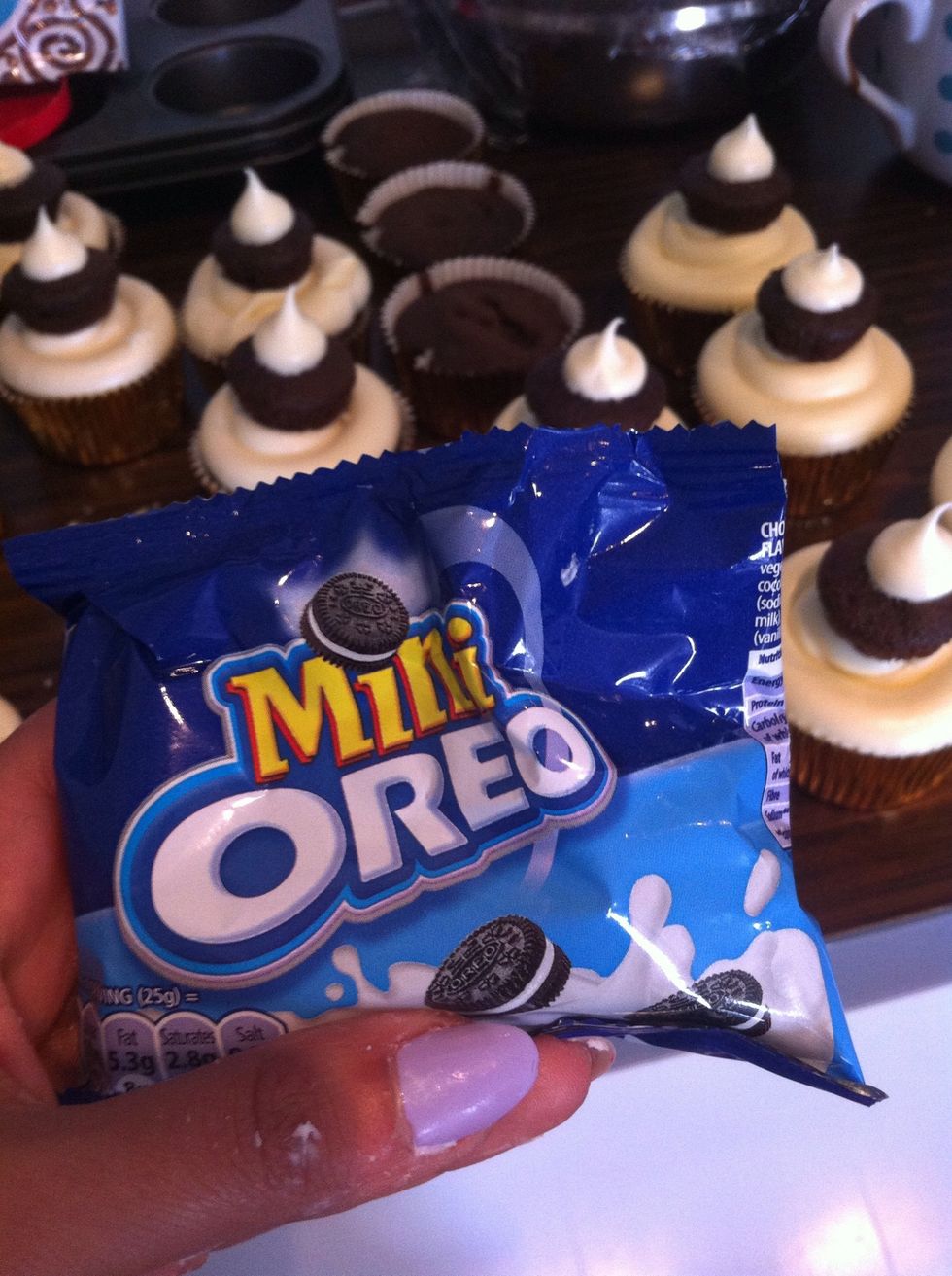 Mini Oreo time! Yay I love these little ones.
Place them neatly on top in an angle for added loveliness.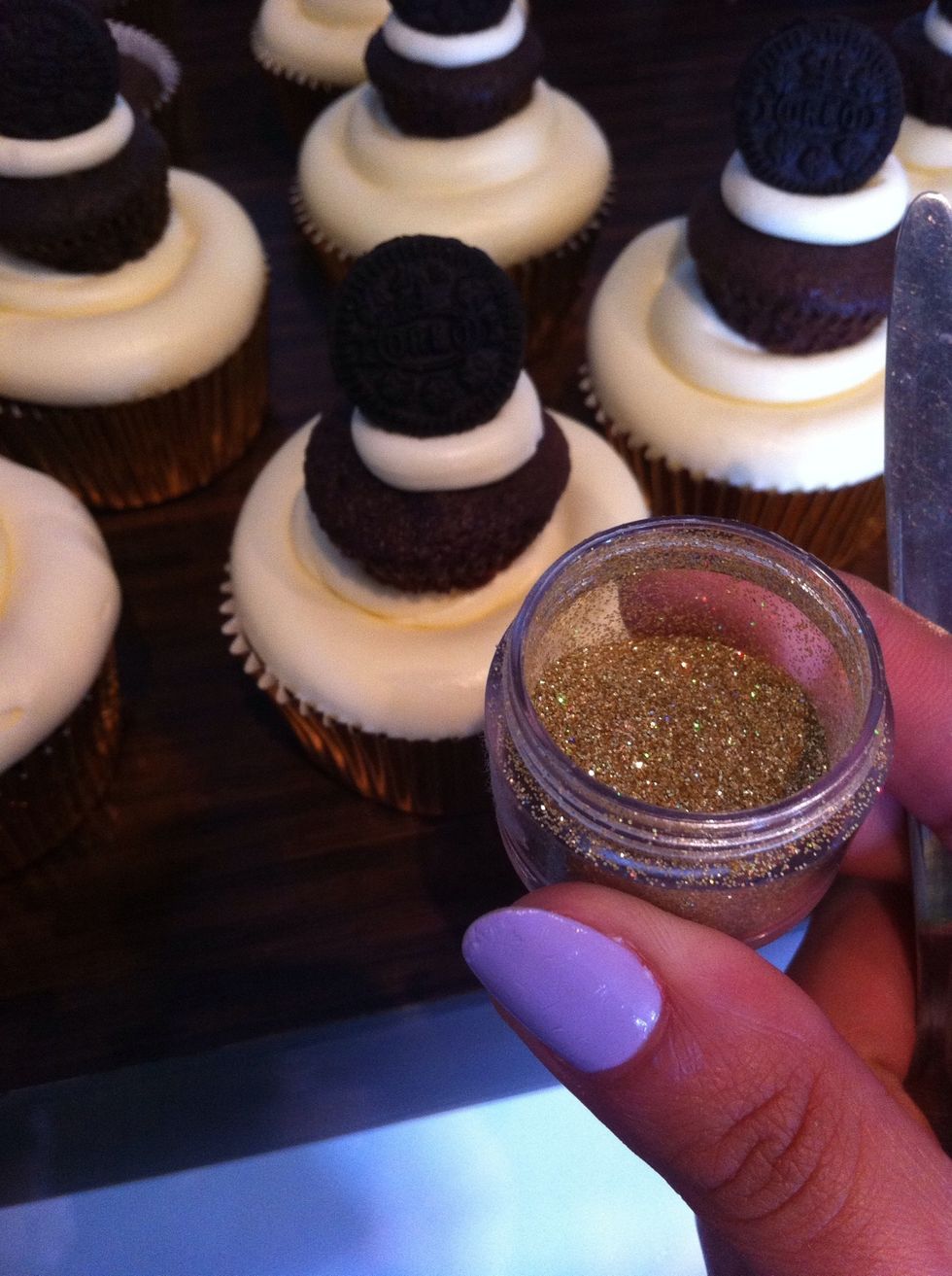 Glitter!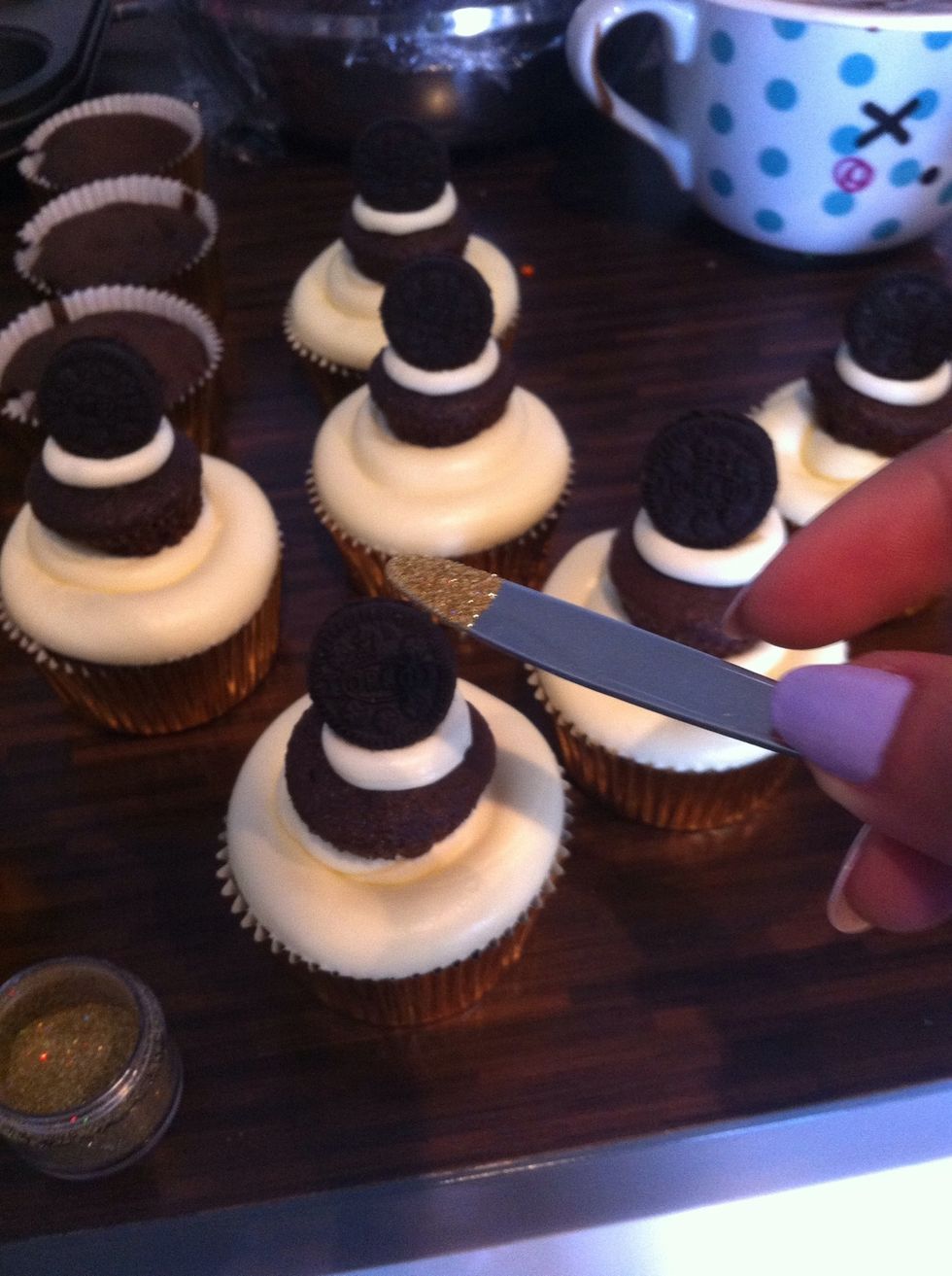 Using the handle of a spoon or a toothpick lightly sprinkle the cake with glitter.
These will amaze your friends and family. A treat inside the cake as well as looking beautiful! Enjoy! !
Chocolate cake mix
Normal Oreos
Mini Oreos
Betty Crocker vanilla icing
Cupcake cases
Cupcake Pan
Piping bag
Mini cupcake cases