DISCLAIMER #1: This recipe takes TIME. If you want quick rolls, this is not the recipe for you.
DISCLAIMER #2: I am not a culinary expert. In fact, I don't even own a full sized mixer! I found this recipe online and thought I would give it a go. I'm happy to say the rolls were AMAZING!! :-)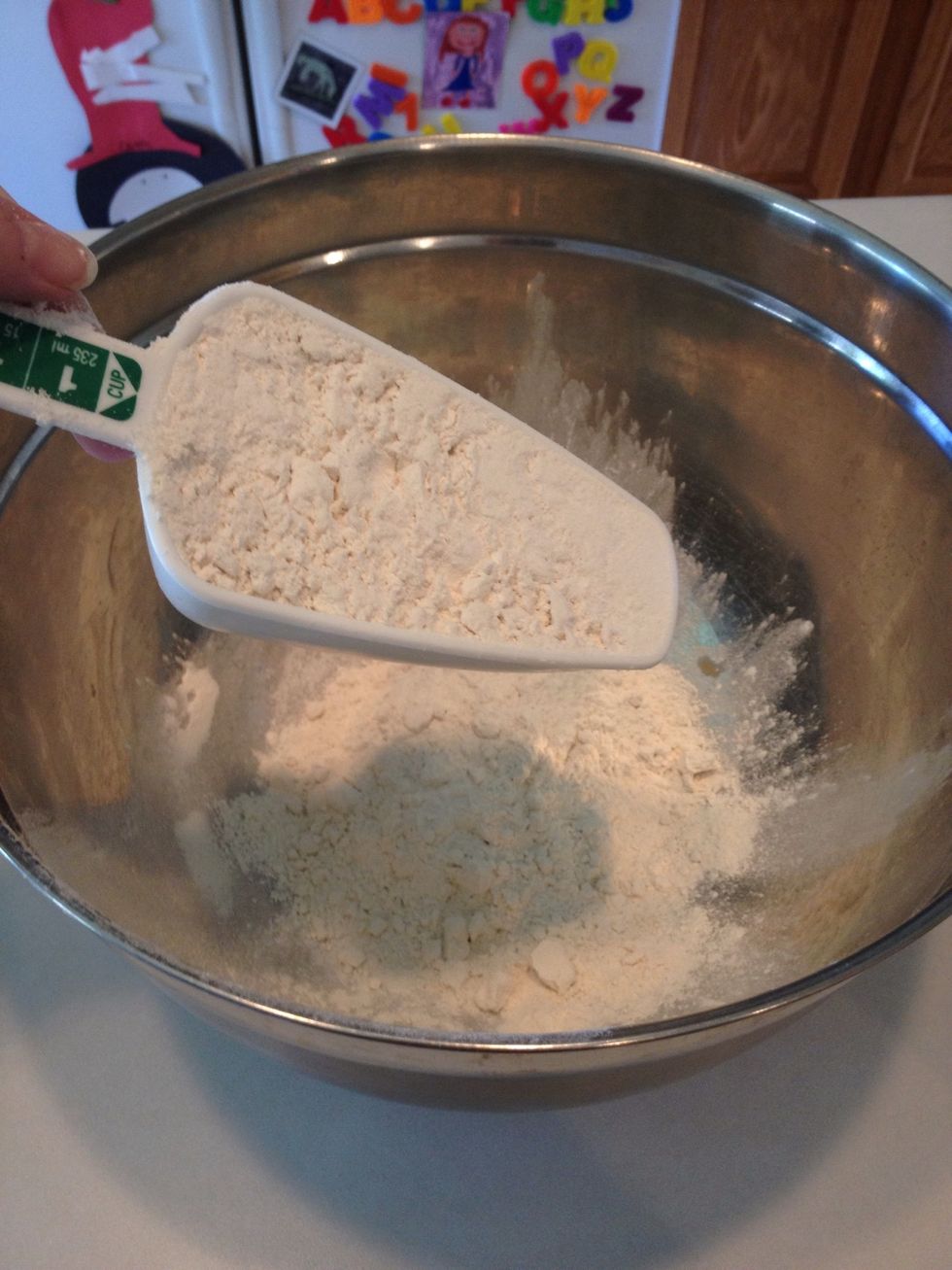 Pour 2 cups flour into a large mixing bowl.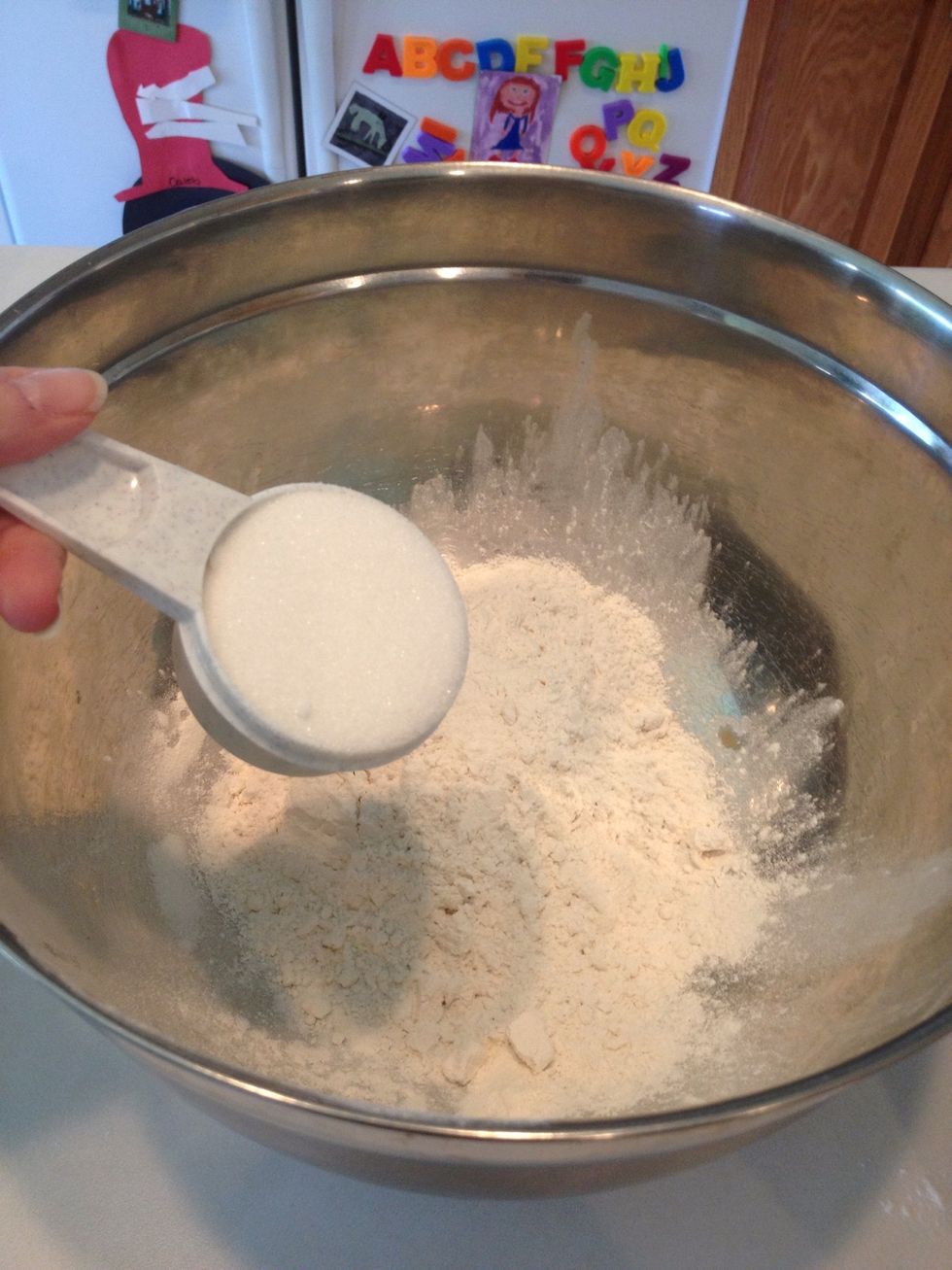 Add sugar.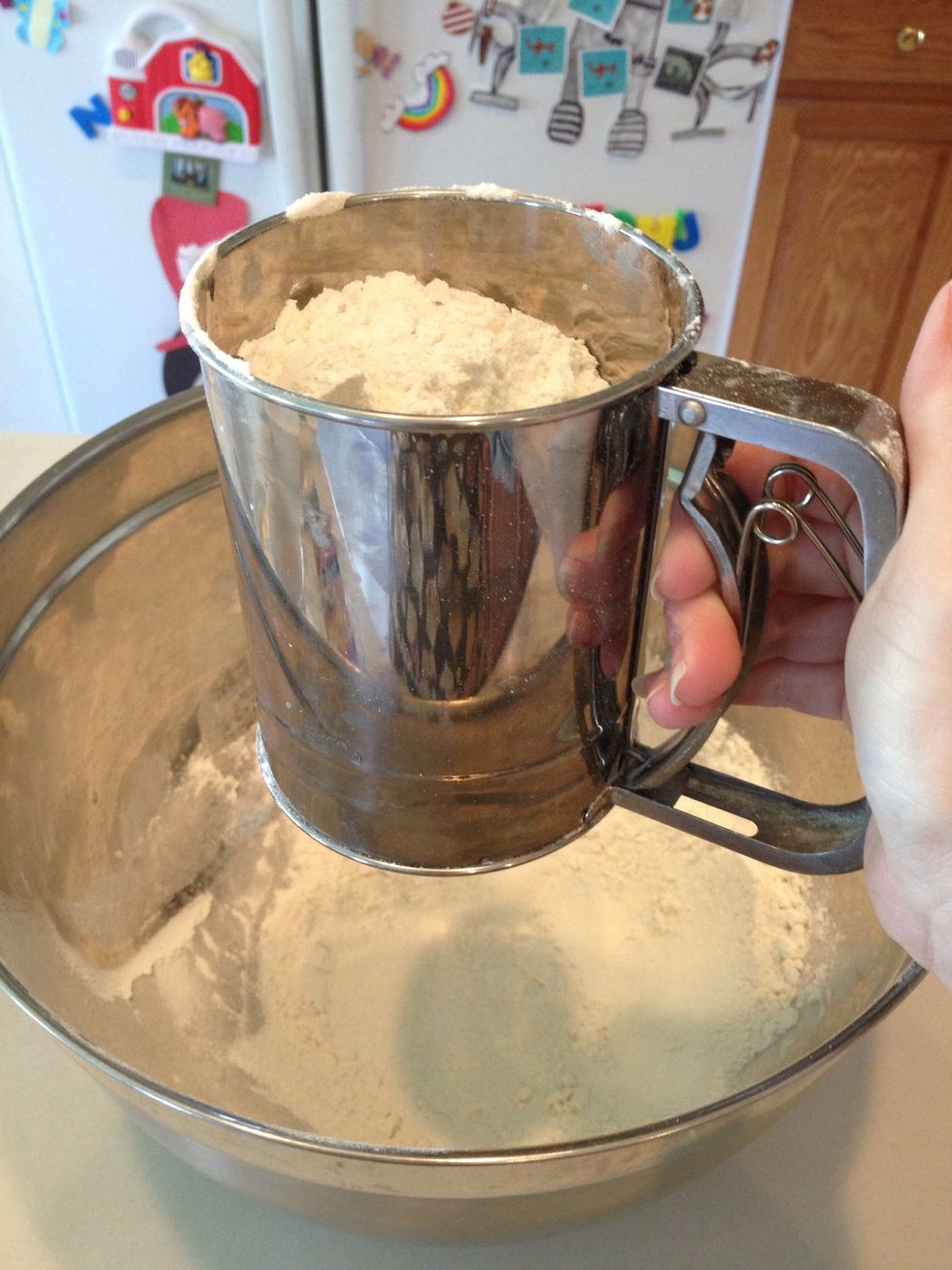 Sift sugar and flour together.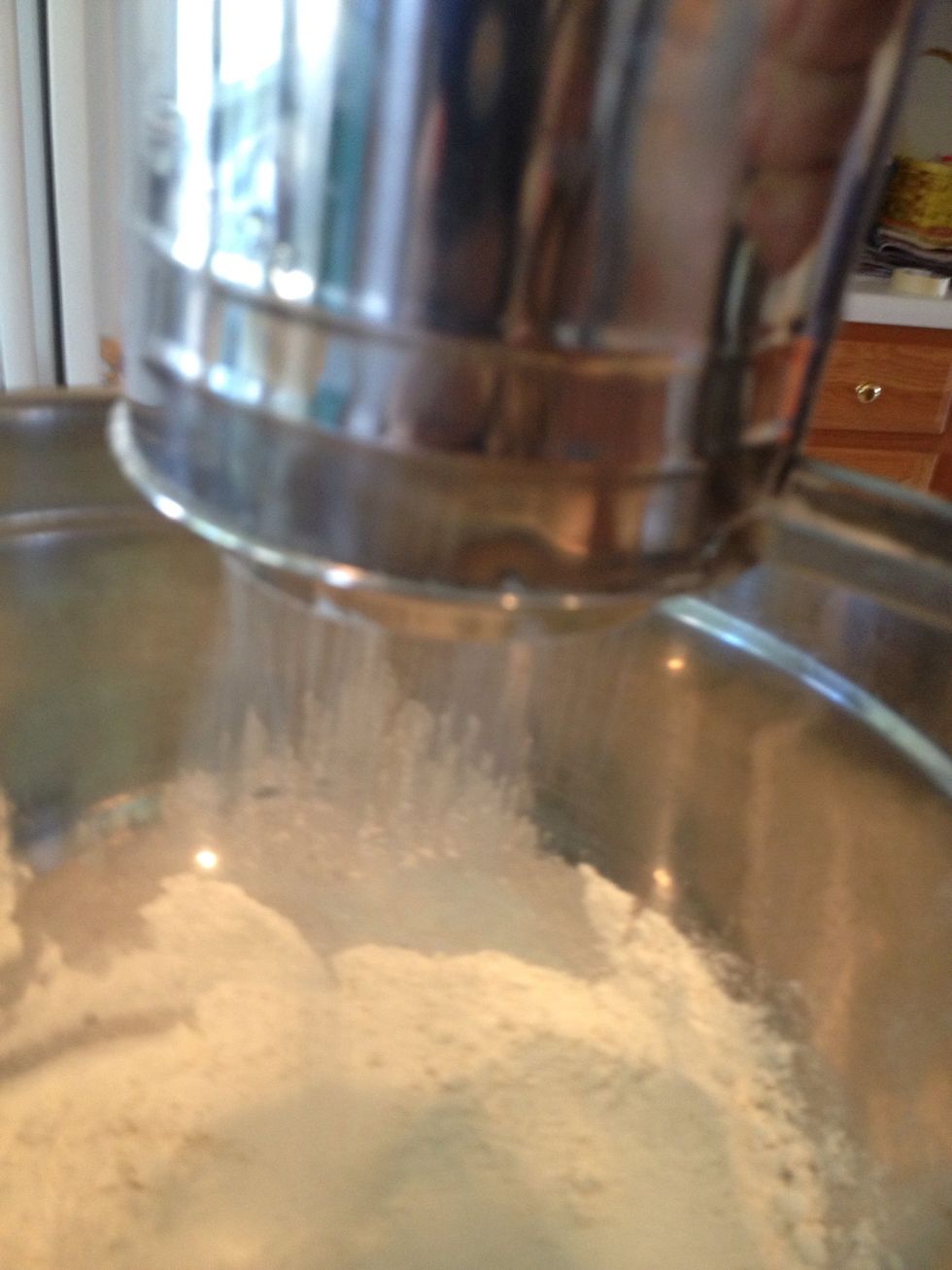 It will blend quickly and make a fine powder.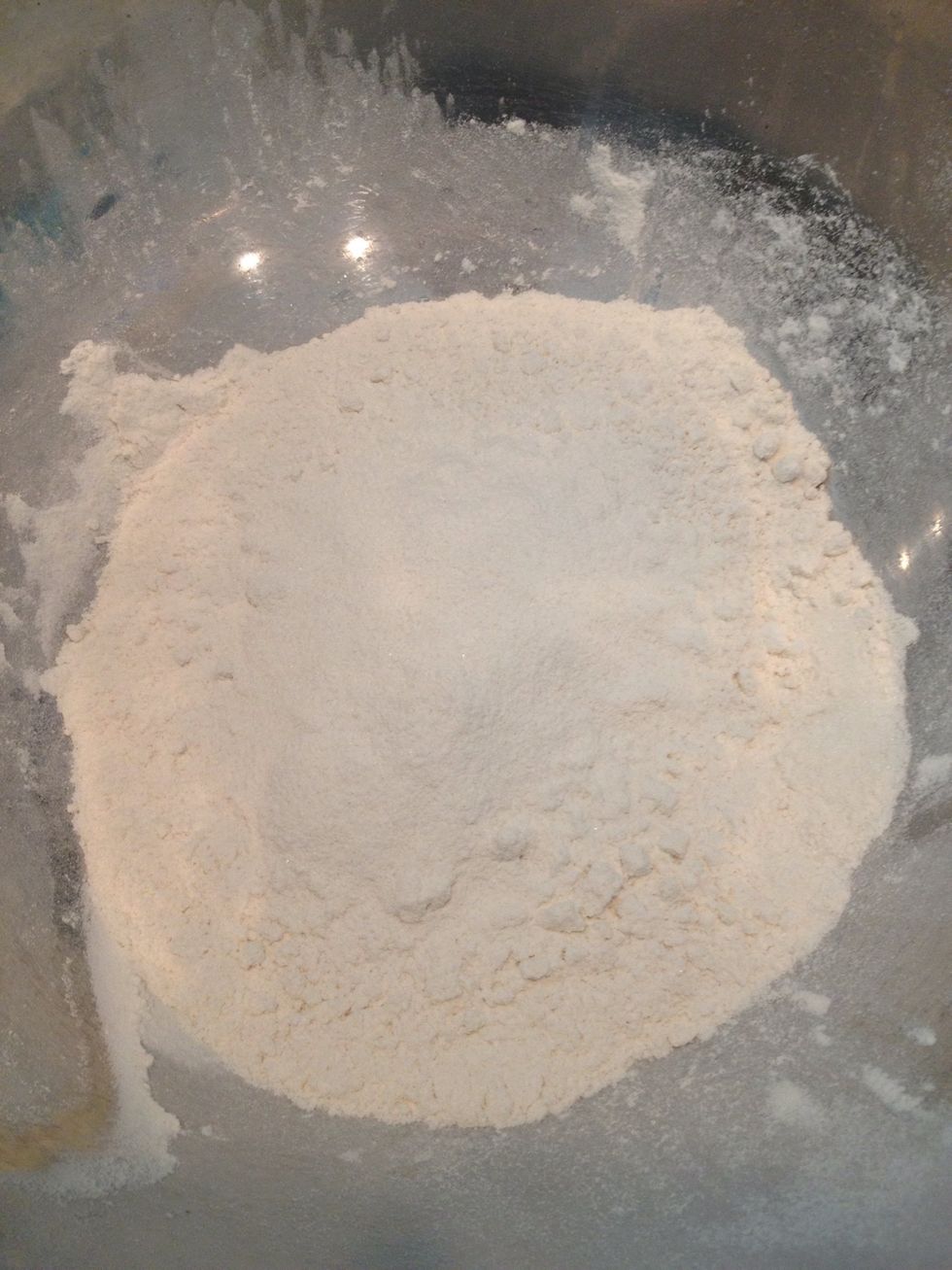 Like this.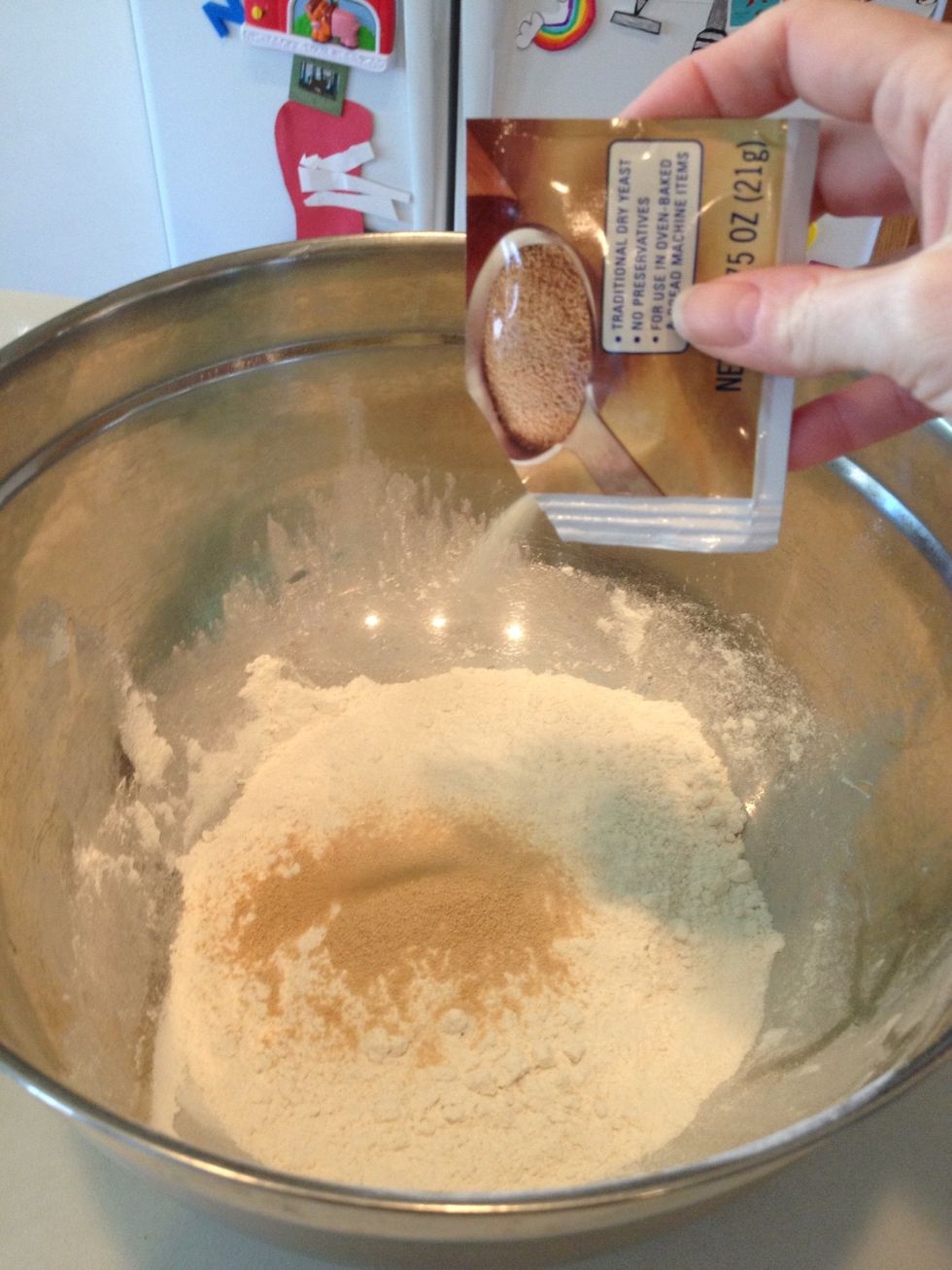 Add yeast.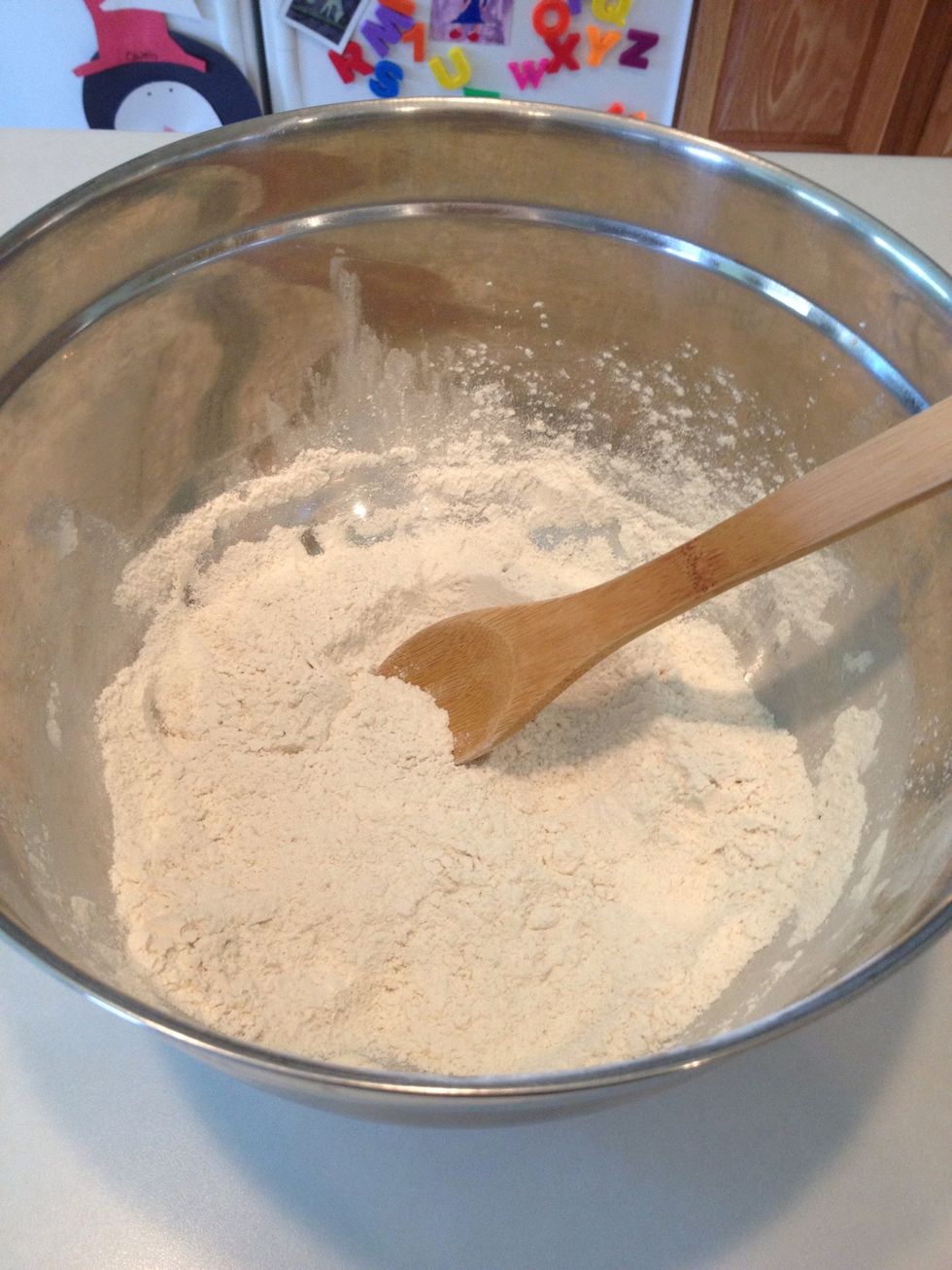 Stir well.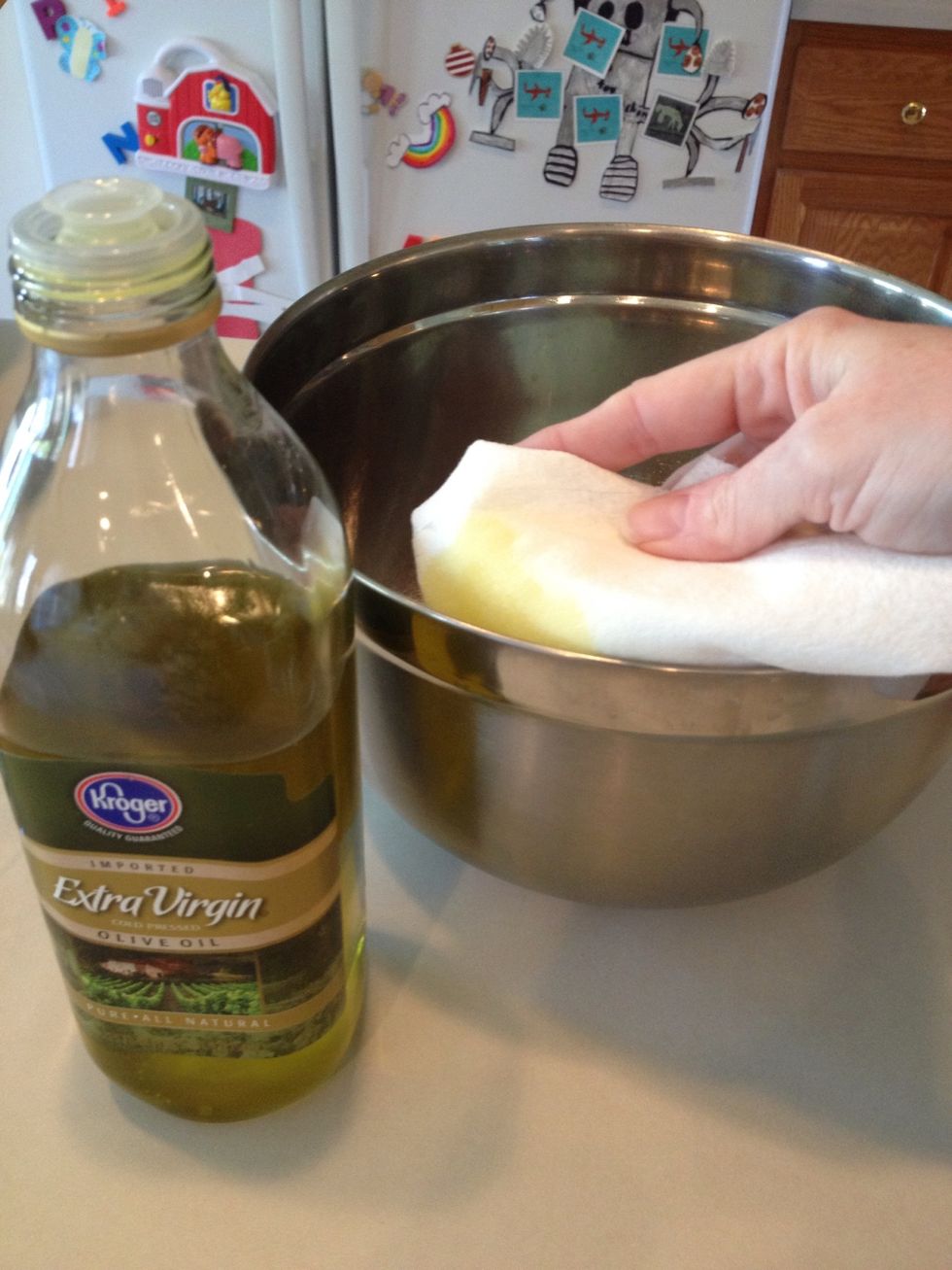 Use olive oil to coat the inside of a separate mixing bowl. This will keep the dough from sticking to the edges when it rises. Set bowl aside; you will use it later.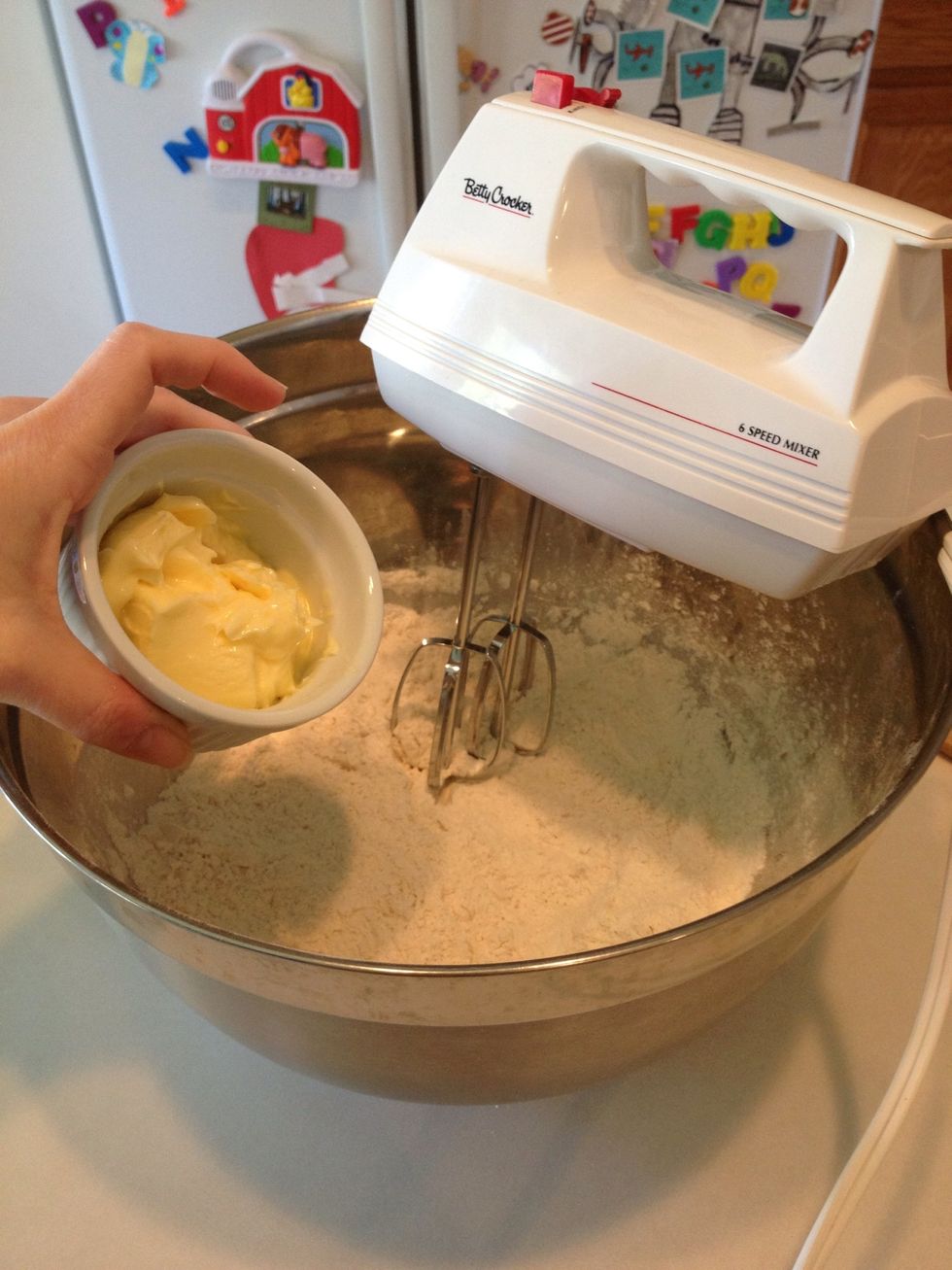 Add softened butter to flour and mix with a mixer on low speed.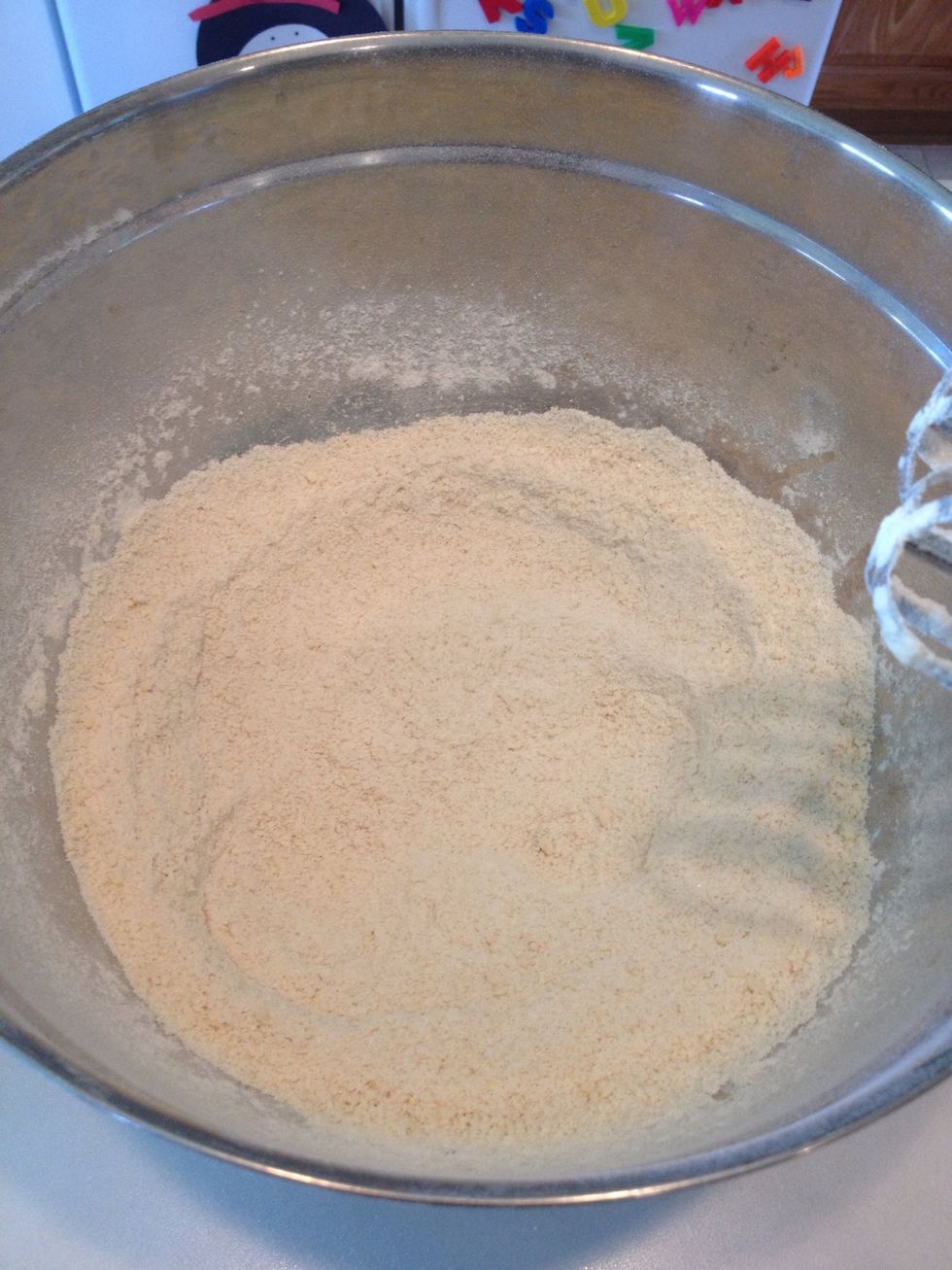 It will blend nicely.
Add hot tap water all at once and continue mixing.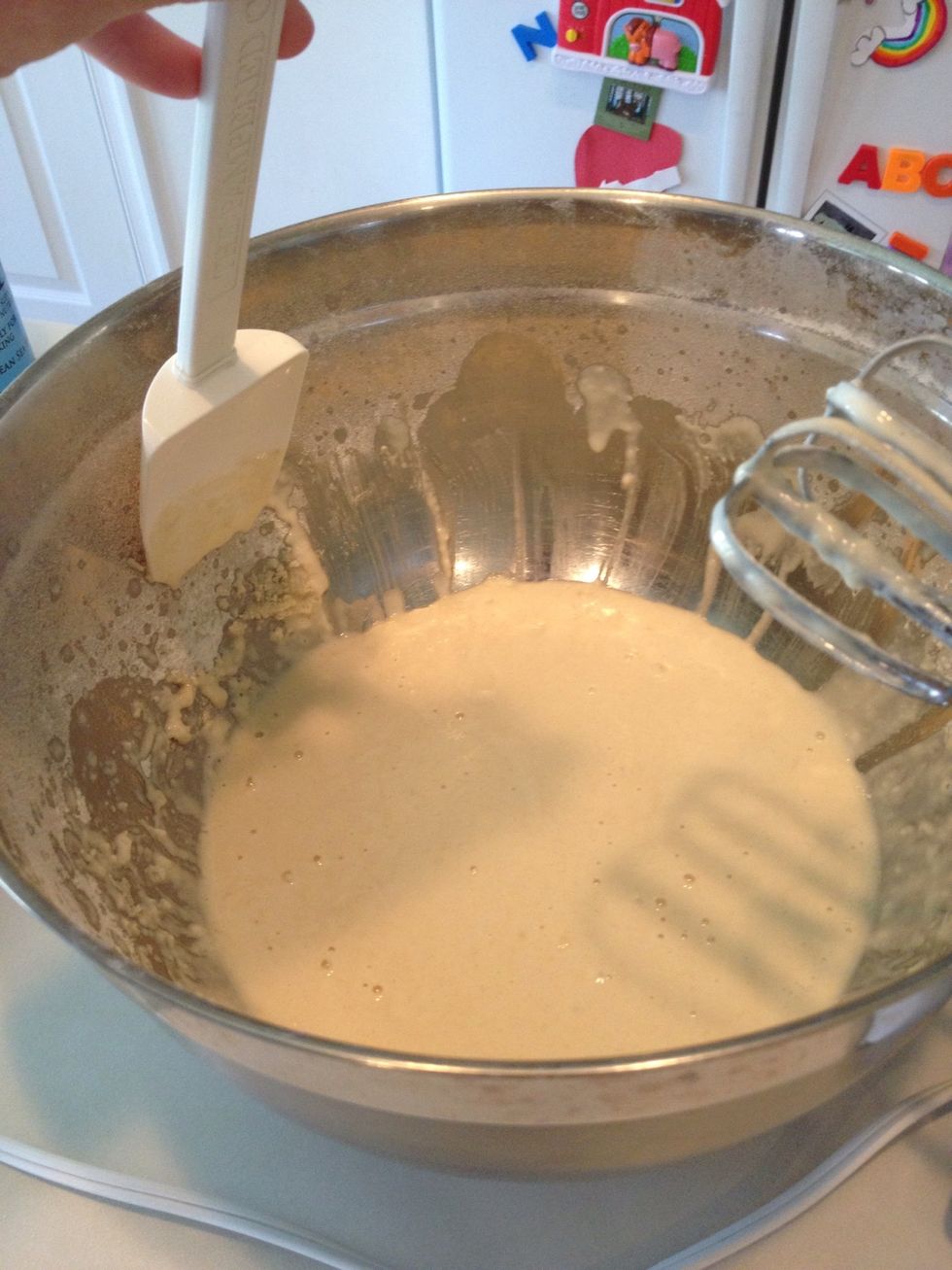 You may have to scrape the edges to make sure all the flour blends with the water.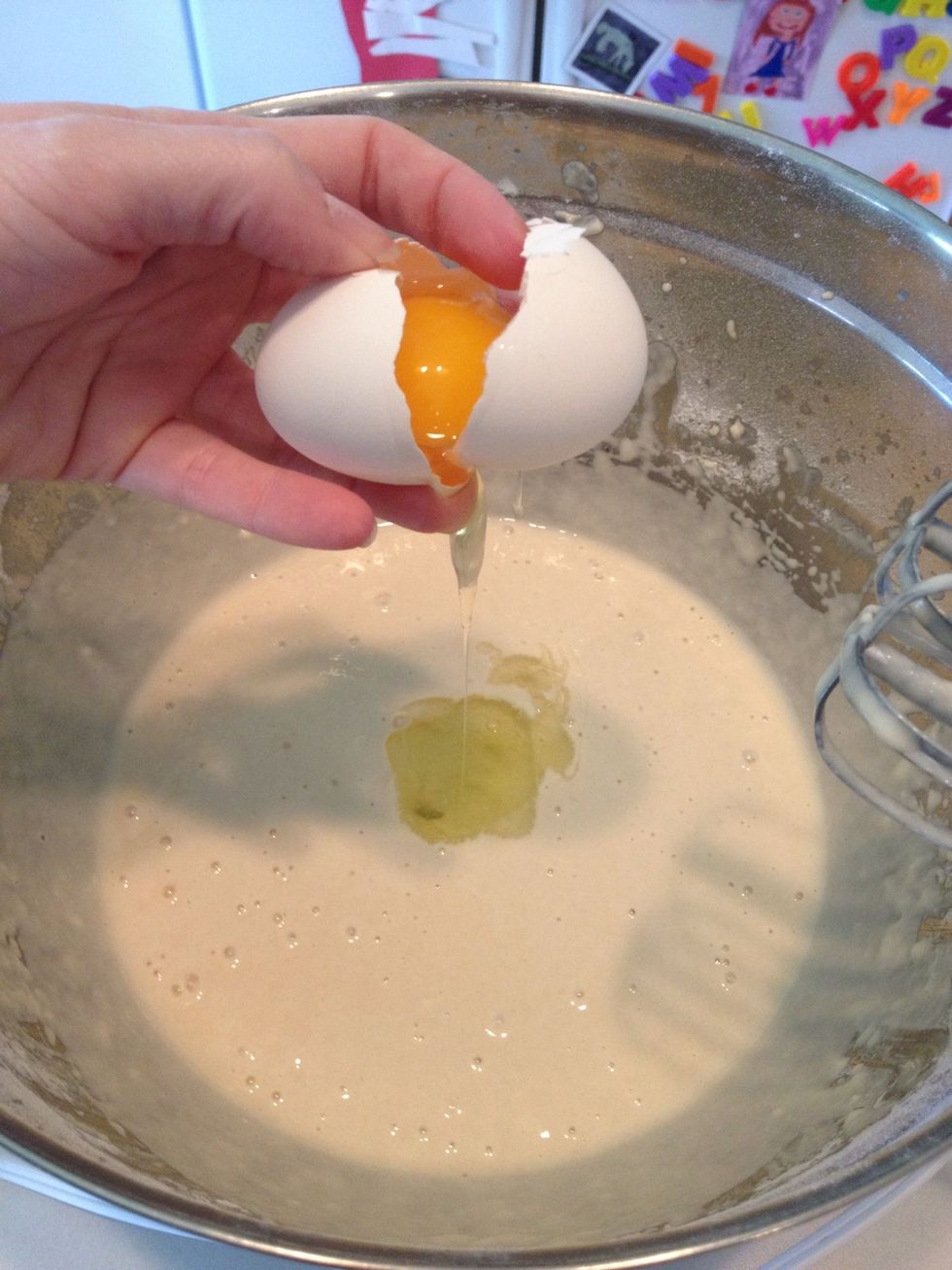 Add egg. Mix well.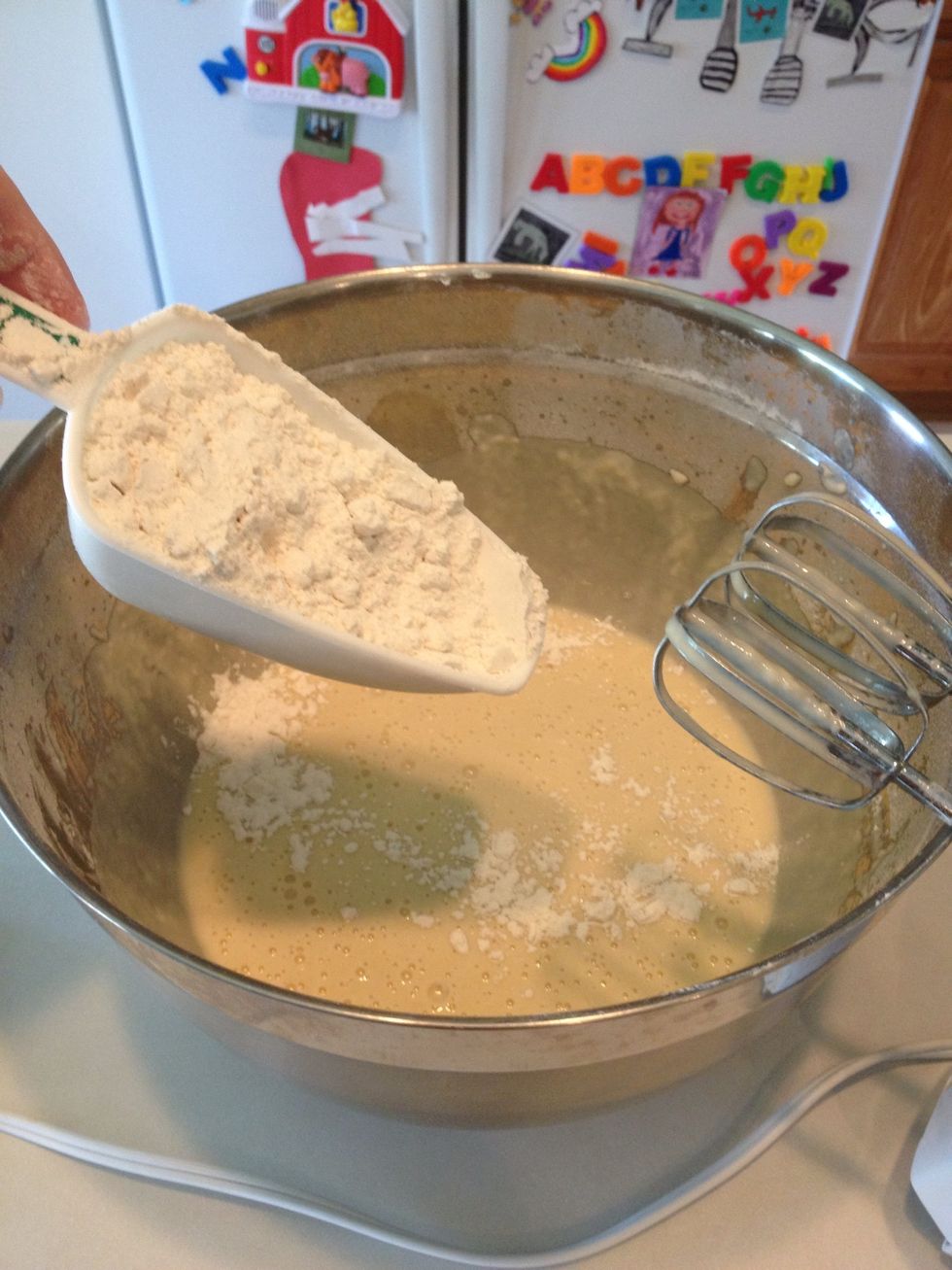 Add 2 more cups of flour.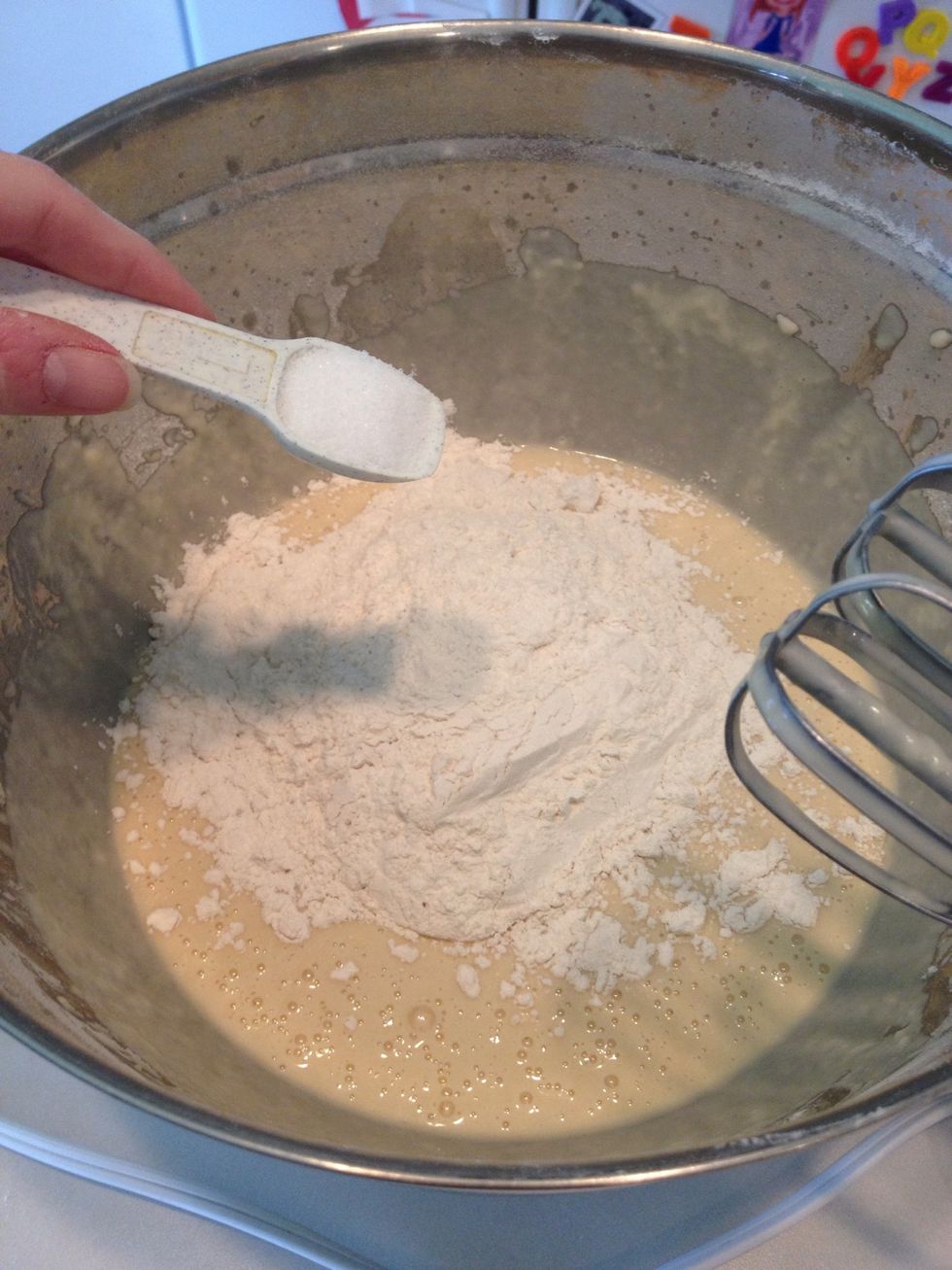 Add salt. (You could have done this step with the sugar, but I forgot to do it earlier!)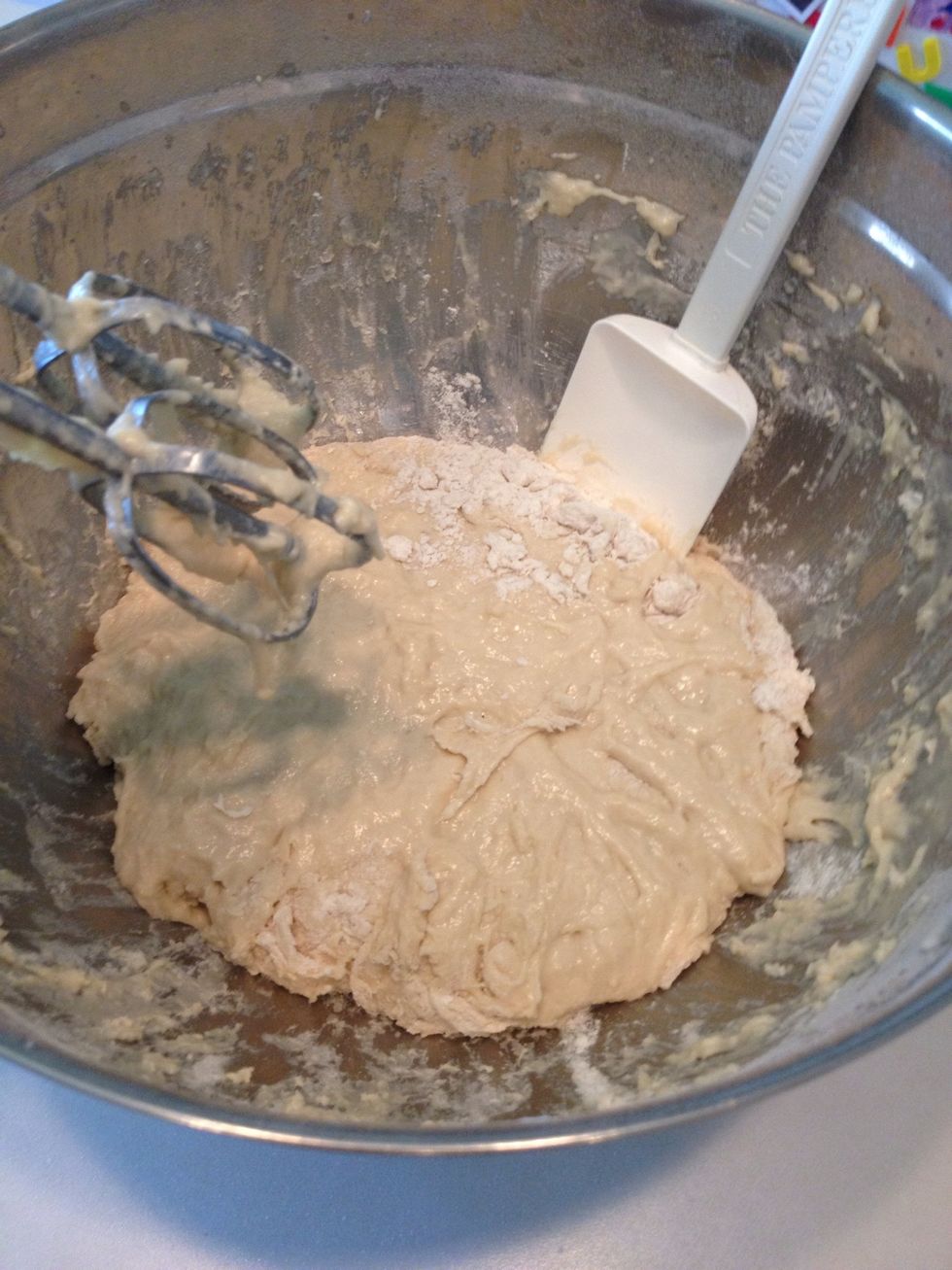 Now when you mix, it will become thick and somewhat hard to blend. Use a scraper to get flour on the sides and under the bottom.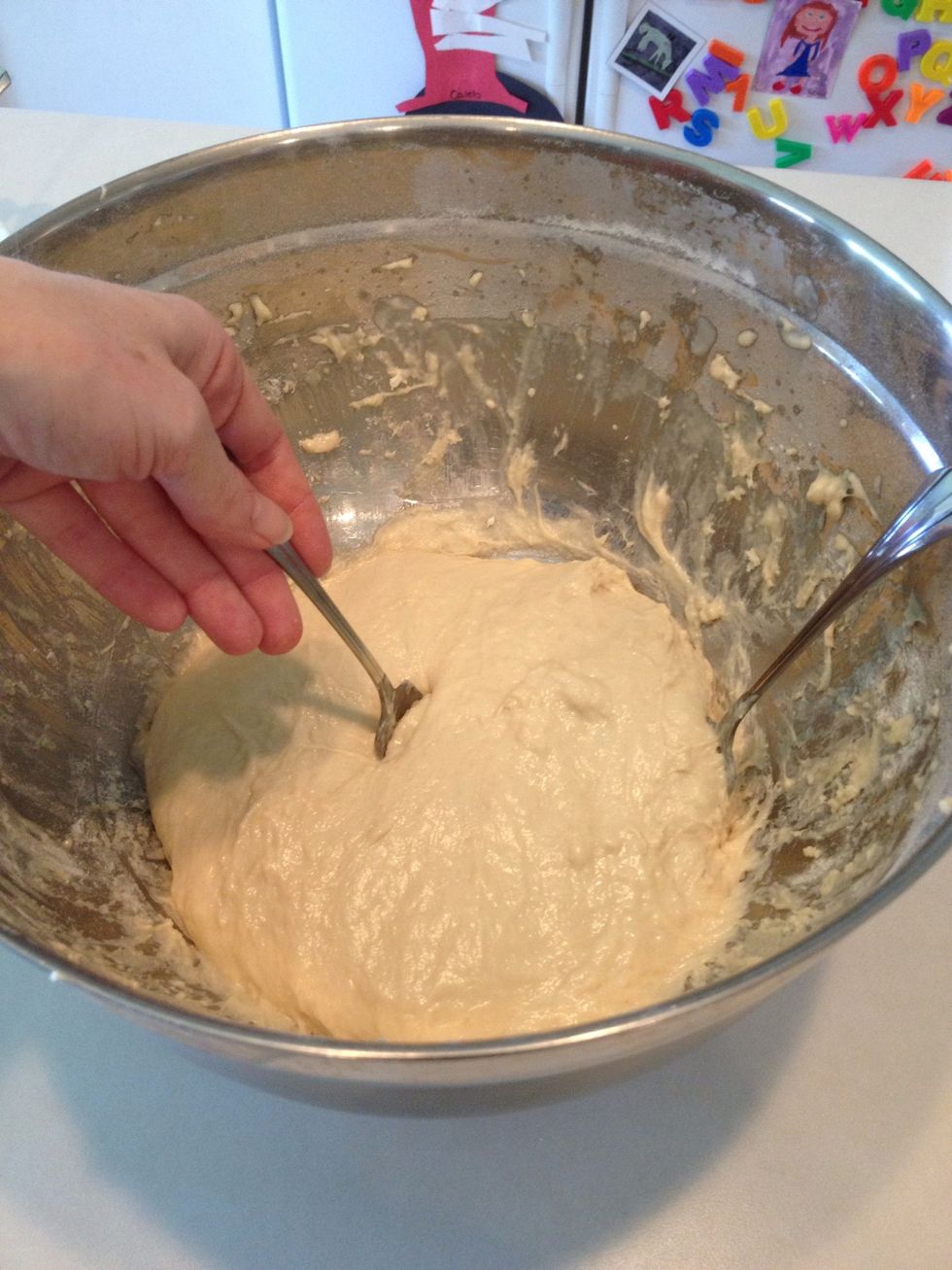 At this point, using a hand mixer was near impossible because the dough was so thick. I started using two forks to blend the dough.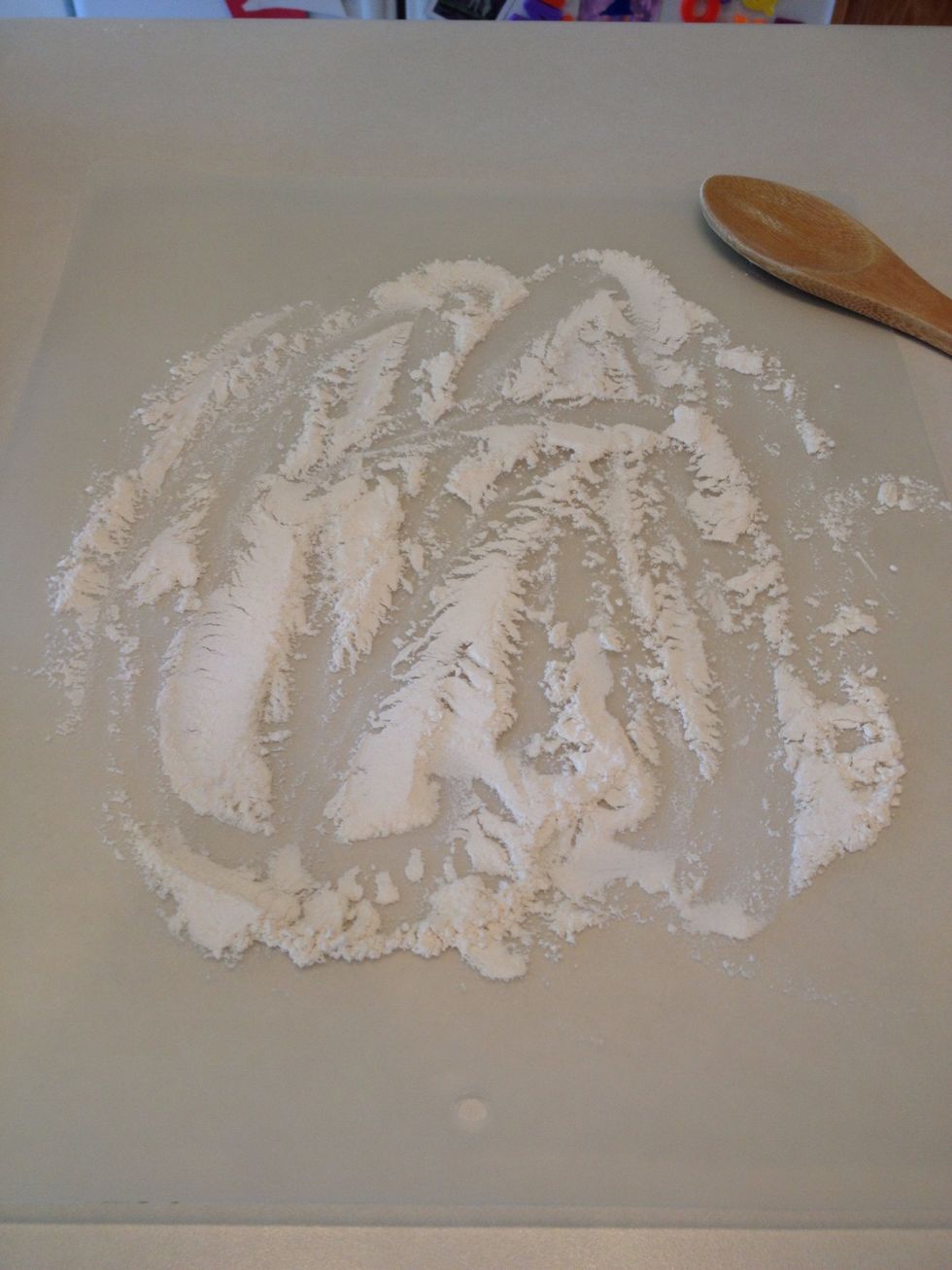 Sprinkle some flour on a flat surface.
Transfer dough to the flour covered surface.
Add more flour to the top of the dough. Coat your hands with flour, too.
Punch the dough a few times and flip.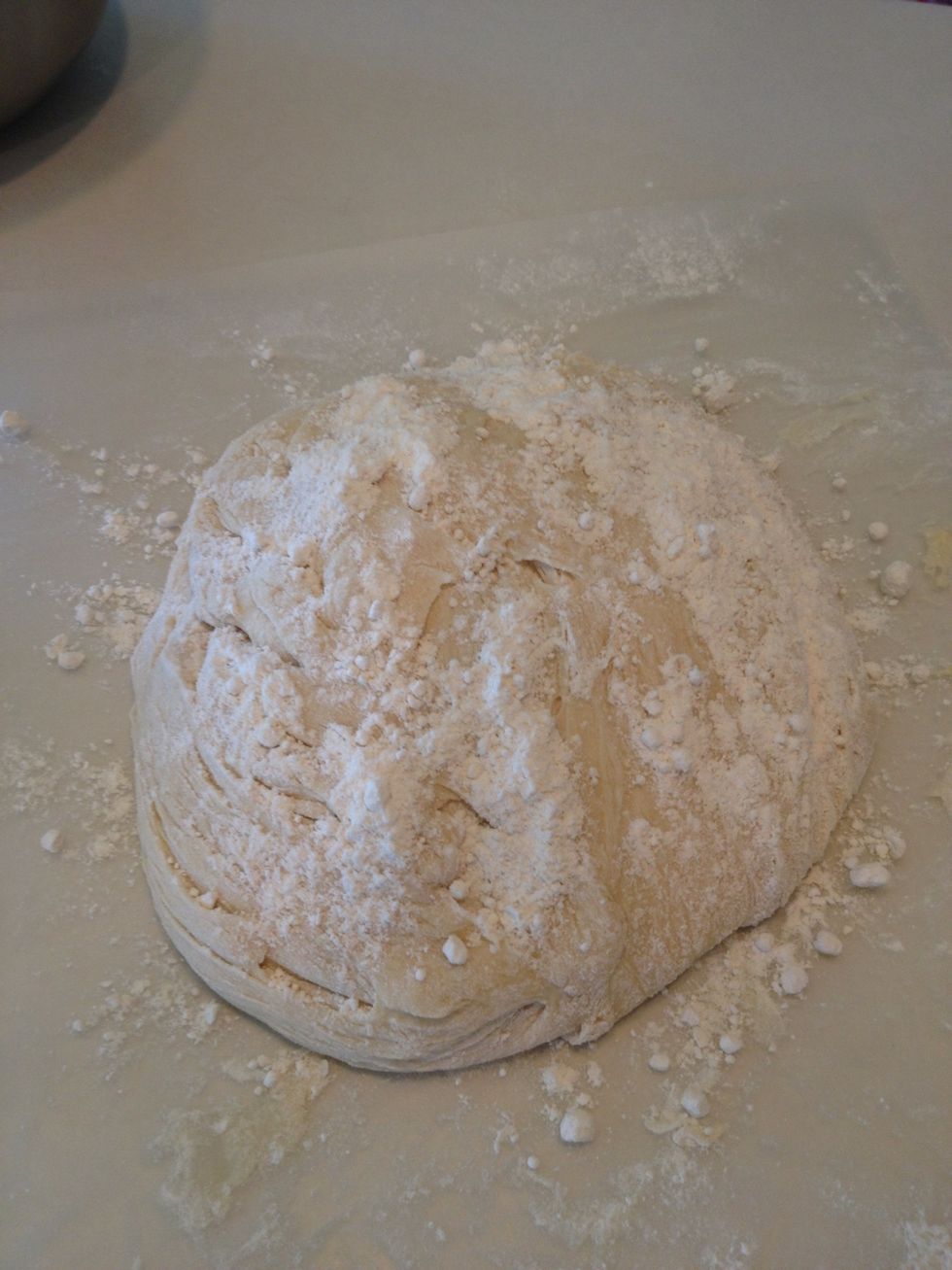 Sprinkle a little more flour and repeat. It's OK if your kitchen starts to look like an episode of "I Love Lucy"... Getting messy is half the fun! :-)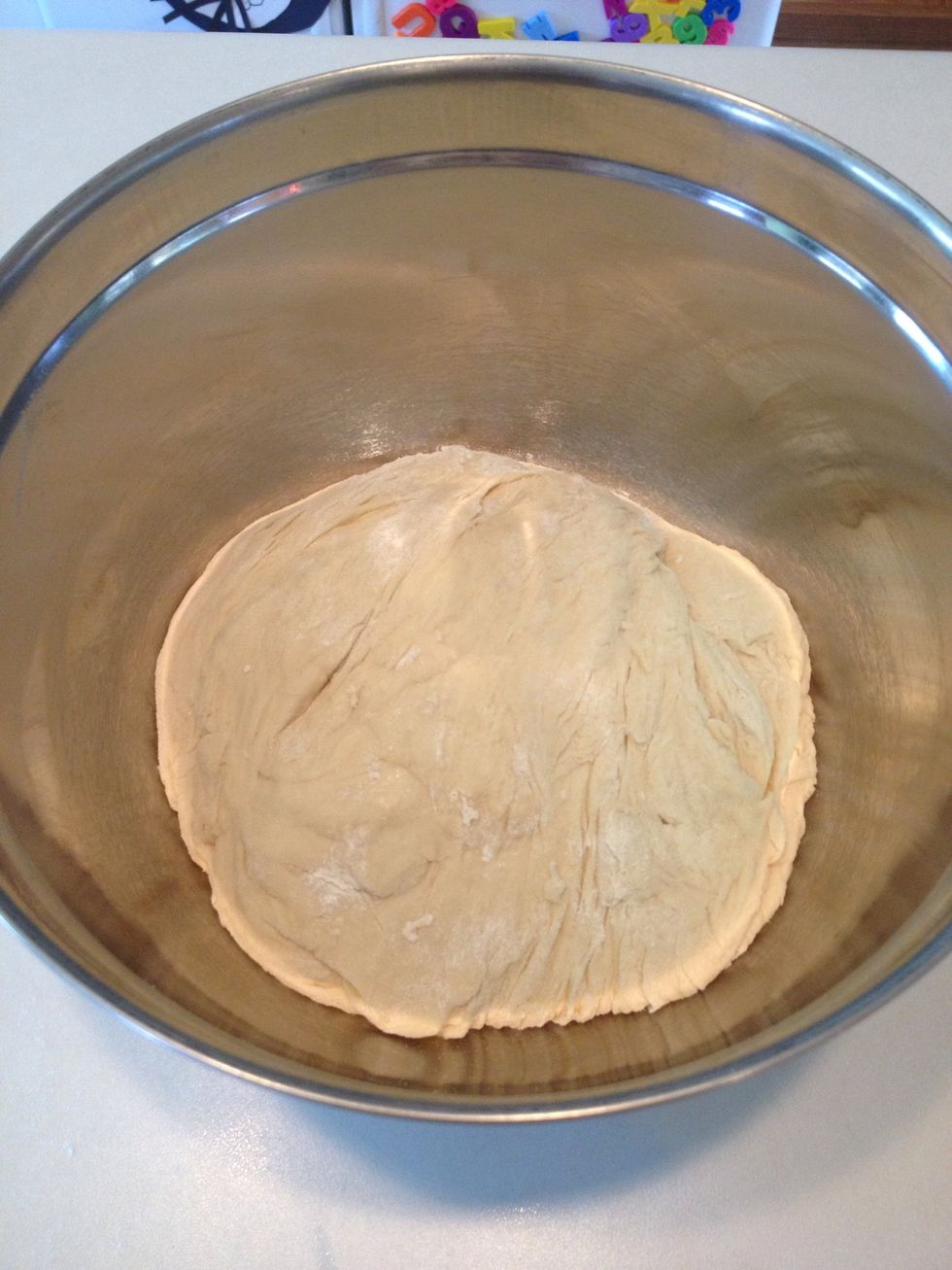 Add dough to the bowl you oiled earlier.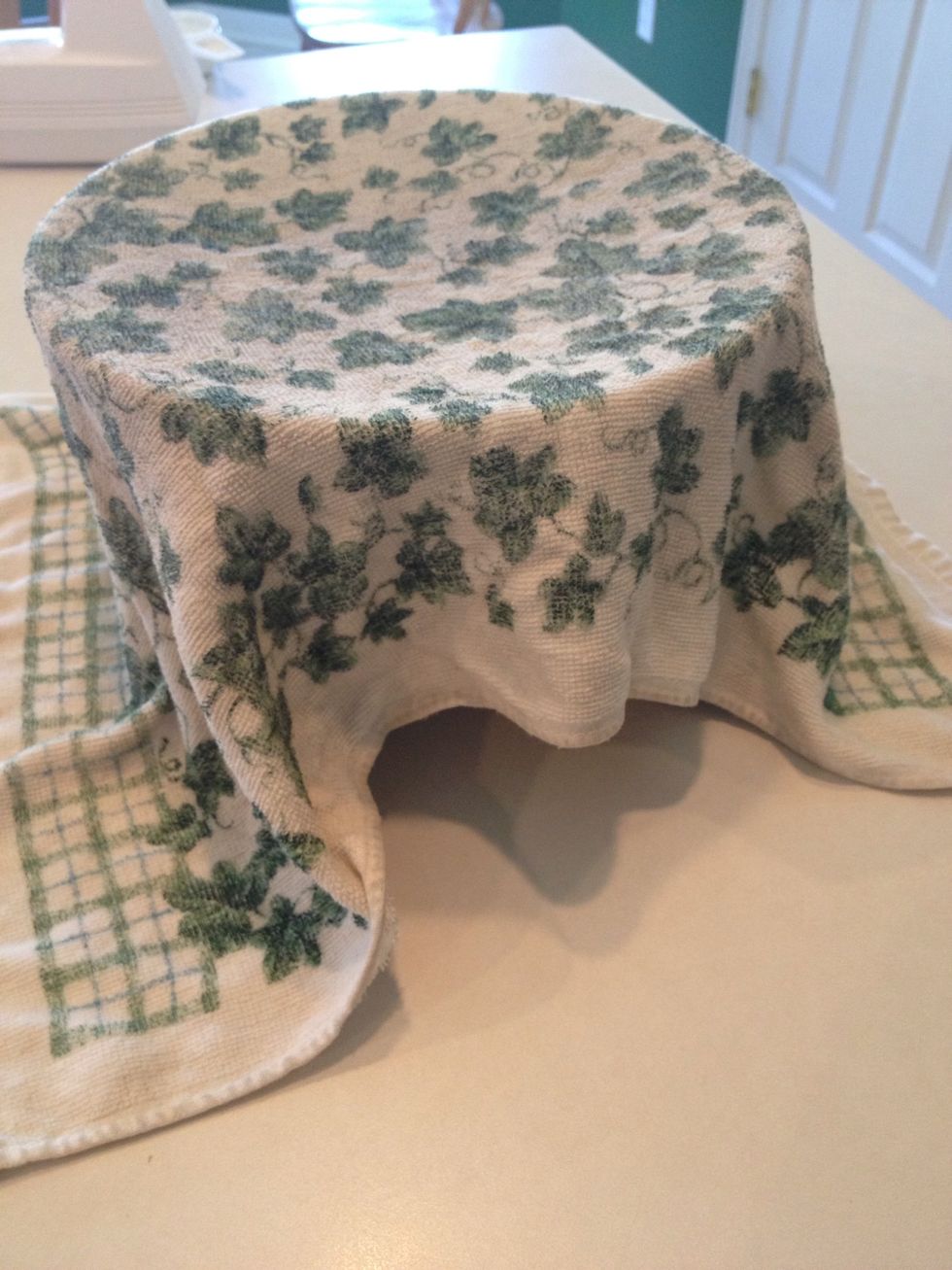 Cover the bowl with a dish towel and place in a warm location for 2 hours. Yes, it takes that long for the bread to rise.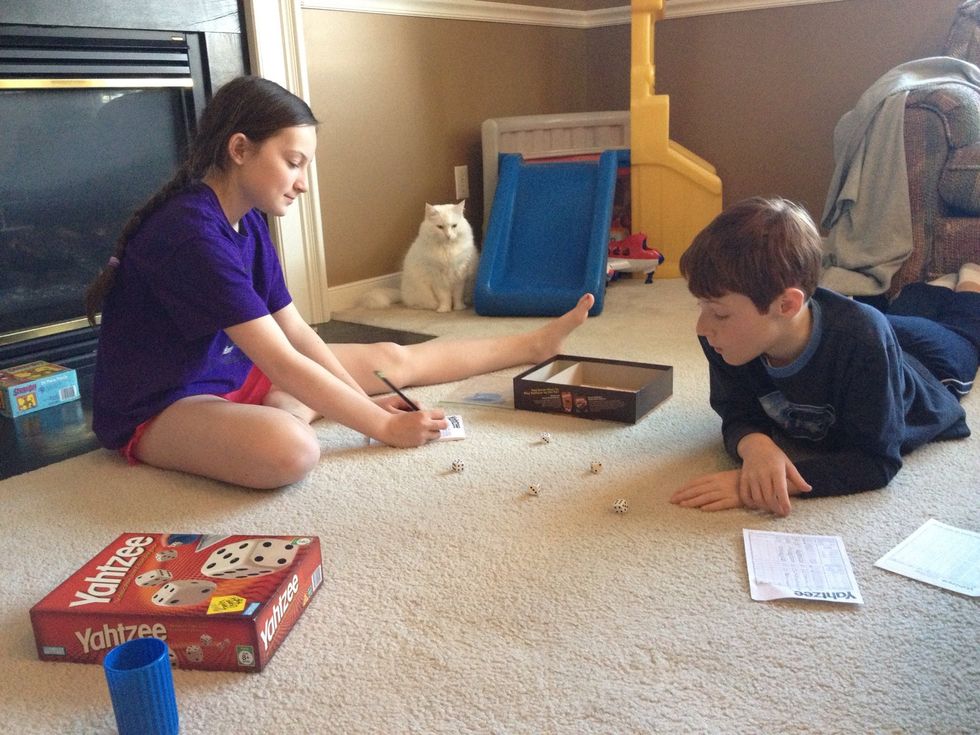 While you wait, play a game with your kids.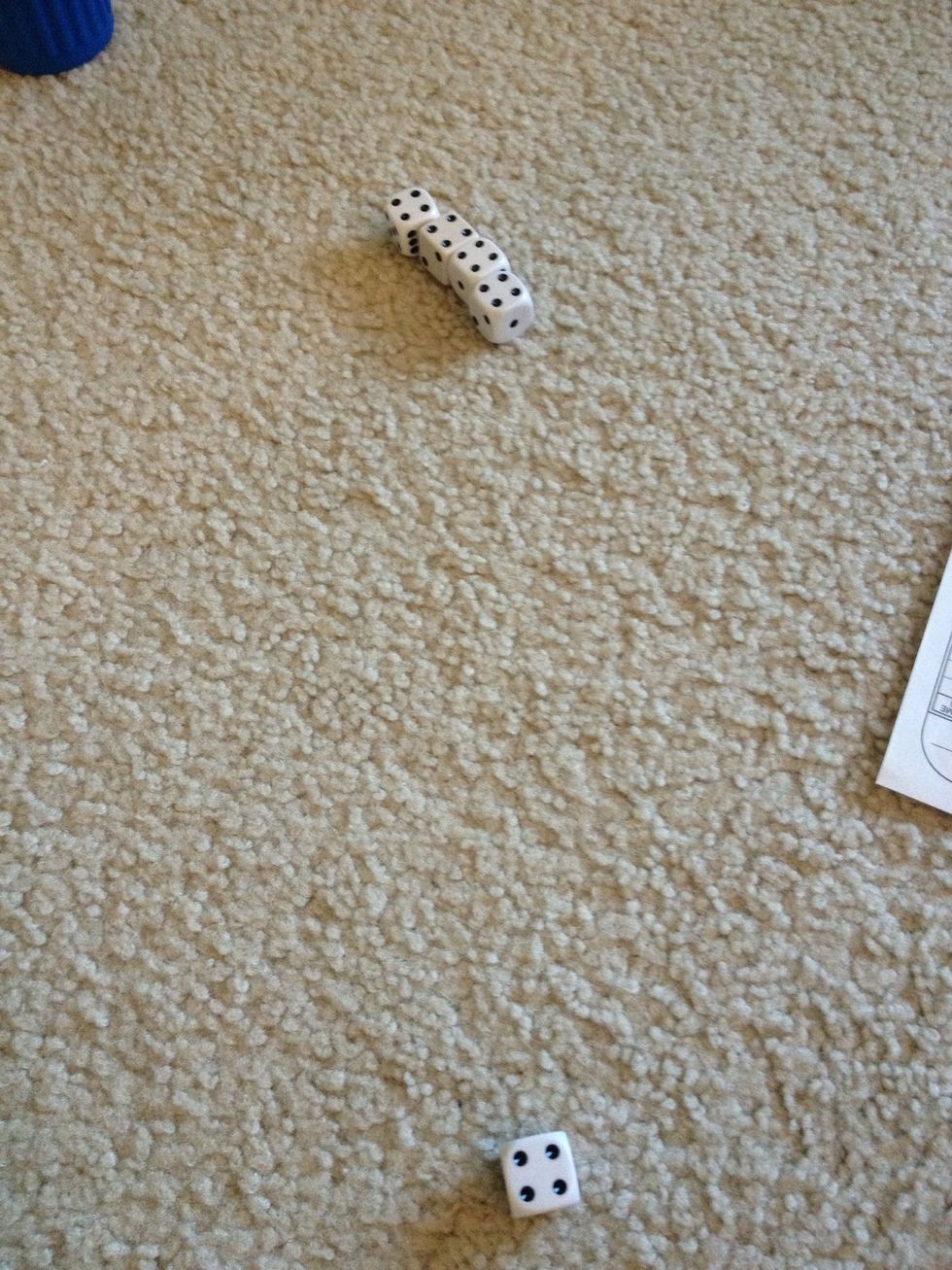 You might have enough time to get Yahtzee!! (Tap on picture to see all the dice. Happy son!)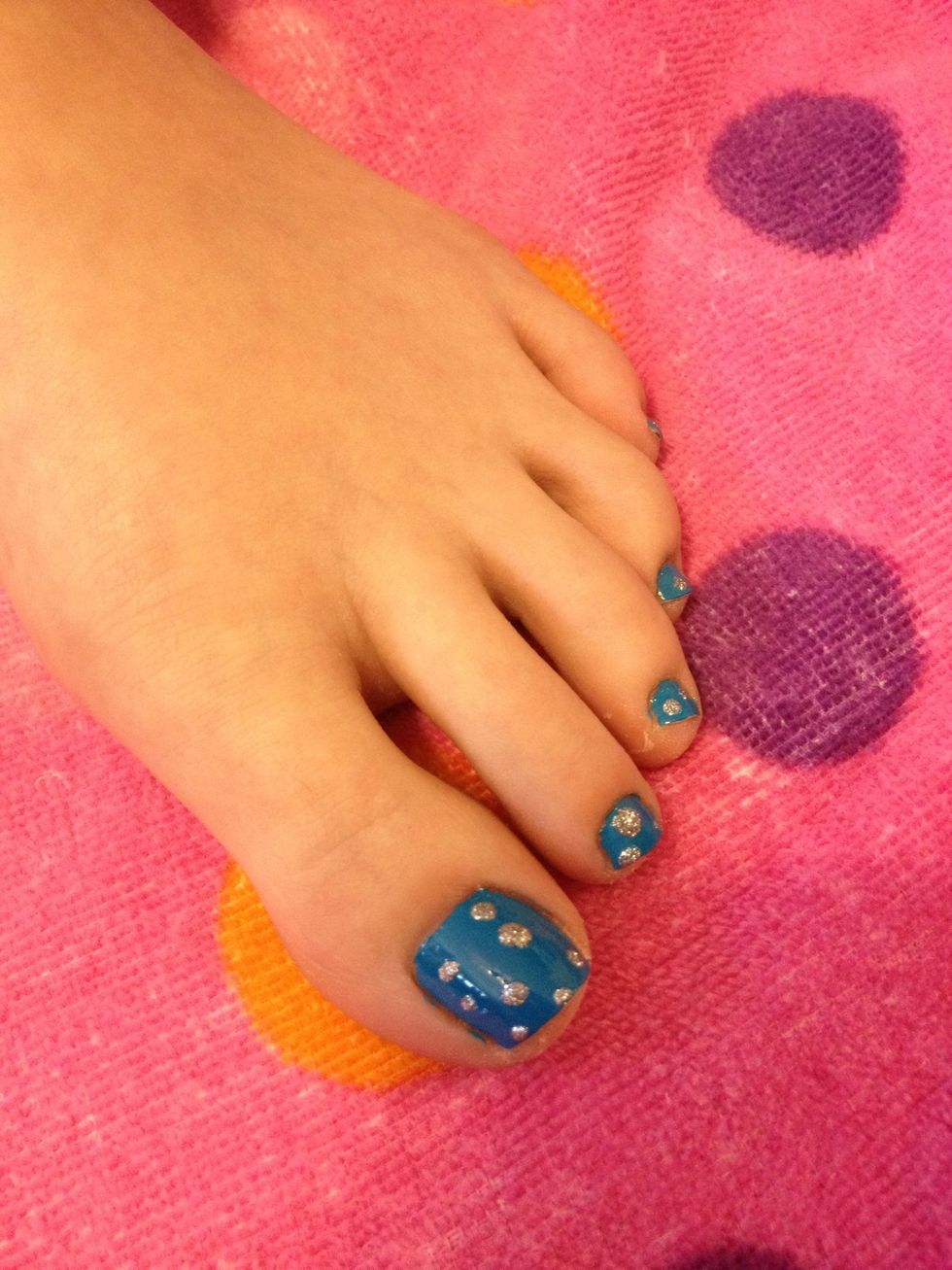 There will even be time for you to do a pedicure (Happy daughter!)
Back to baking. Look how much the bread expanded in just 2 hours! Wow!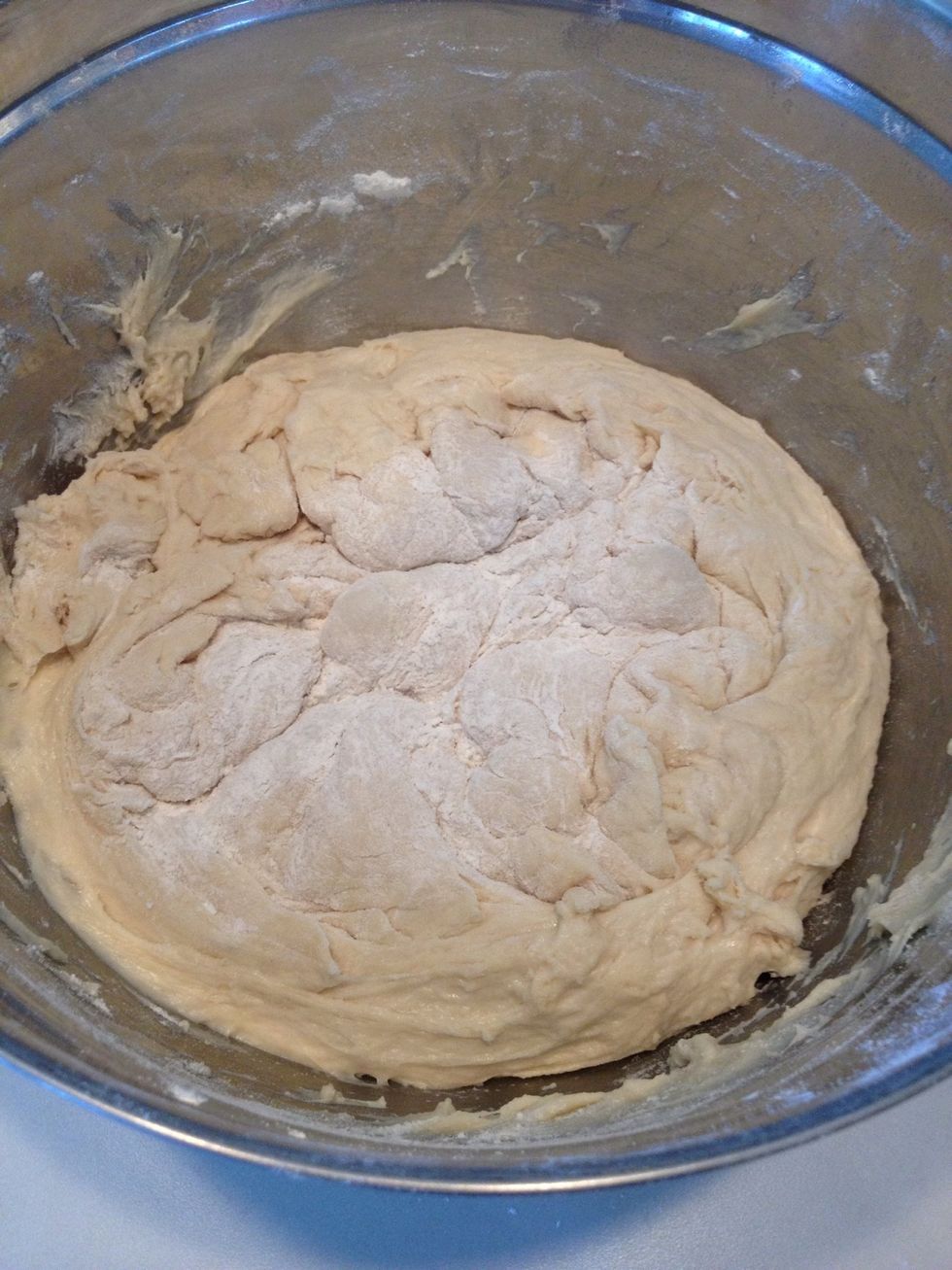 Sprinkle a little flour on top and on your hands. Punch down the dough.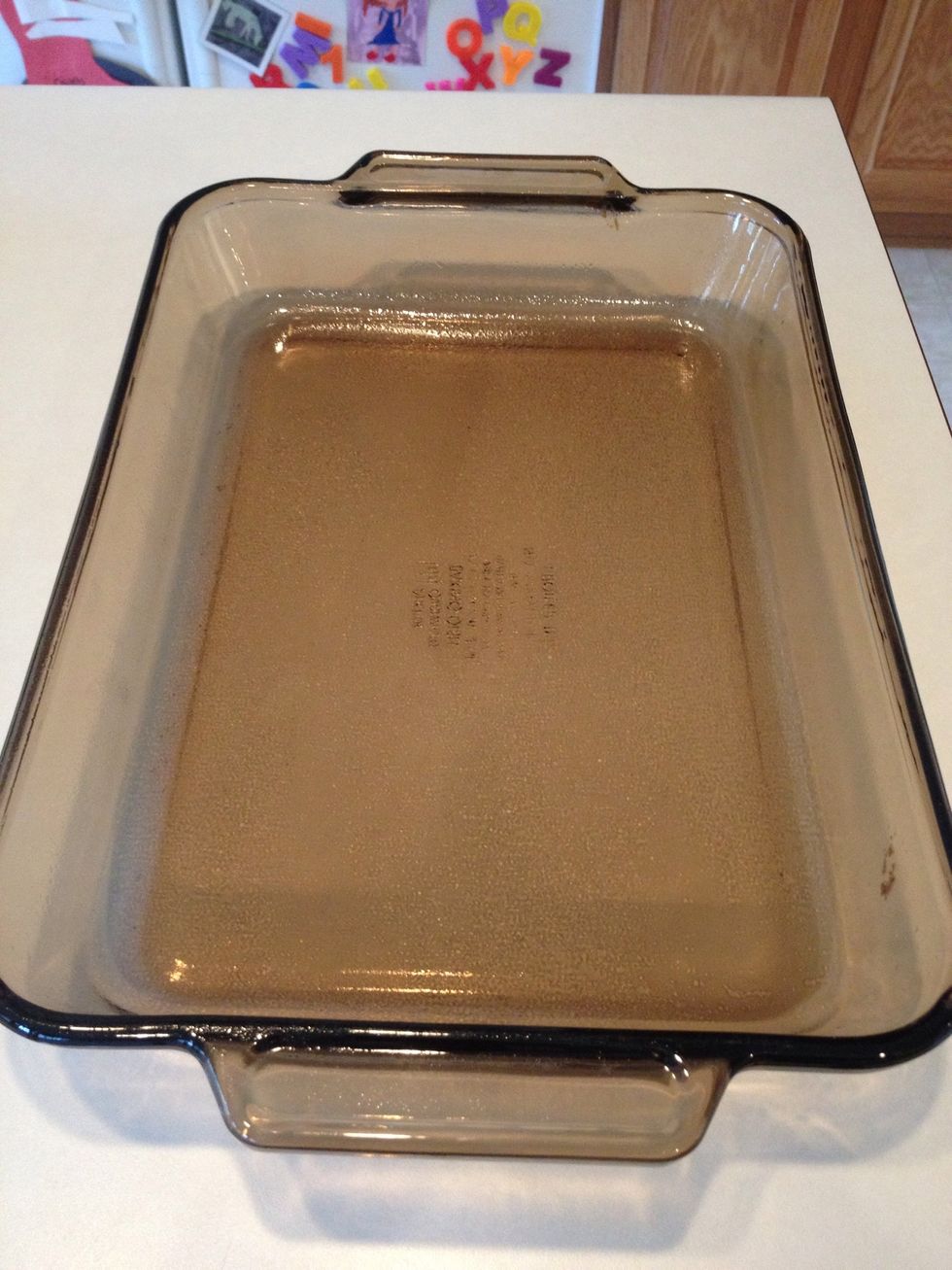 Spray a baking pan with nonstick cooking spray. (You may want to spray 2 pans because you will have enough dough for two batches of rolls. Or you can shape extra dough to put in a bread loaf pan.)
Add more flour to your hands. Pull off small sections of dough and roll into a ball shape. Place balls of dough in pan.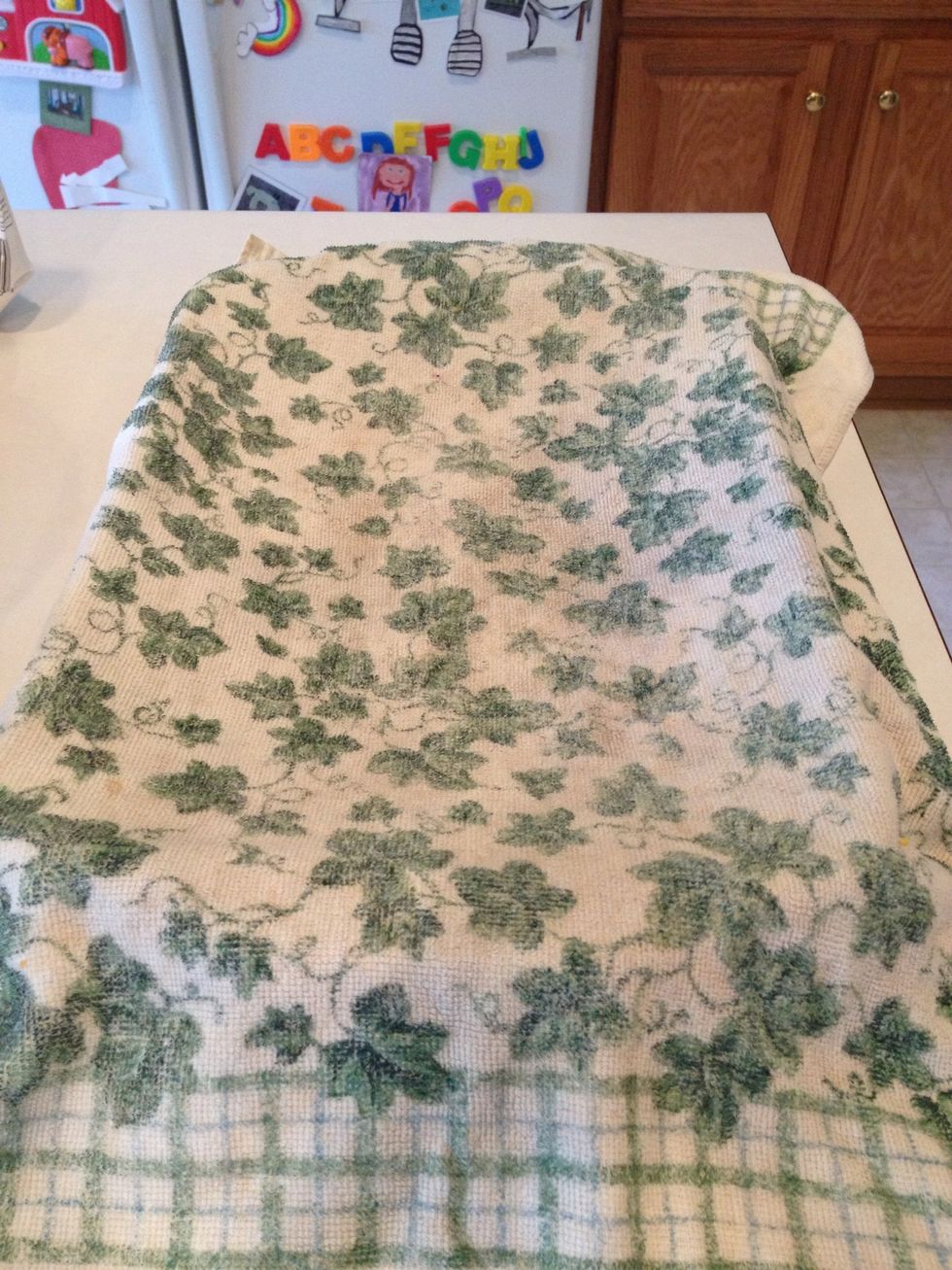 Cover with dish towel for another 2 hours. Not sure if this step is crucial, but I did it anyway.
Preheat oven to 325 degrees F.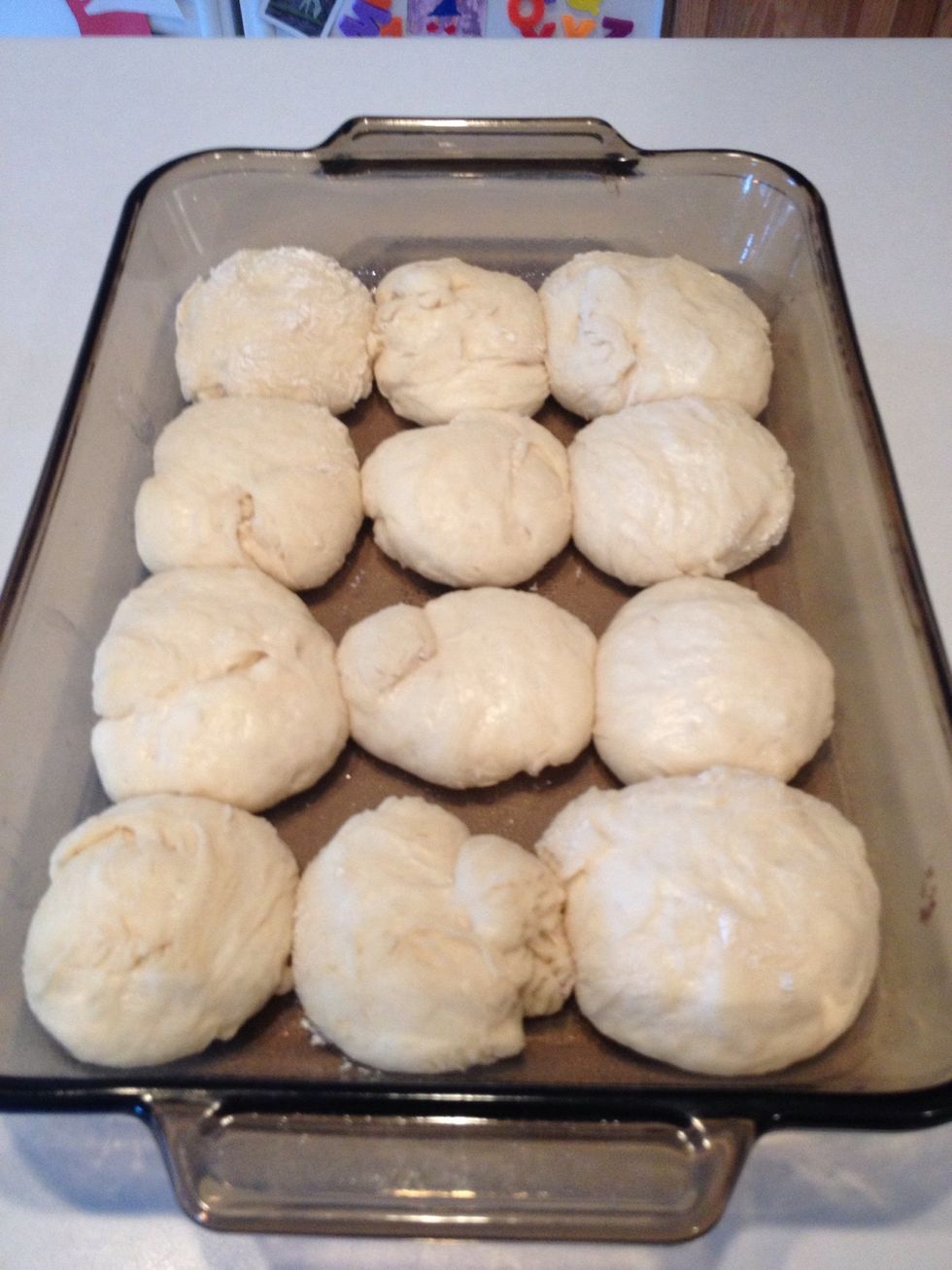 Remove towel and place rolls in oven. Bake for 15-20 minutes until tops start to brown.
Every 5 minutes, take out rolls and baste with melted butter.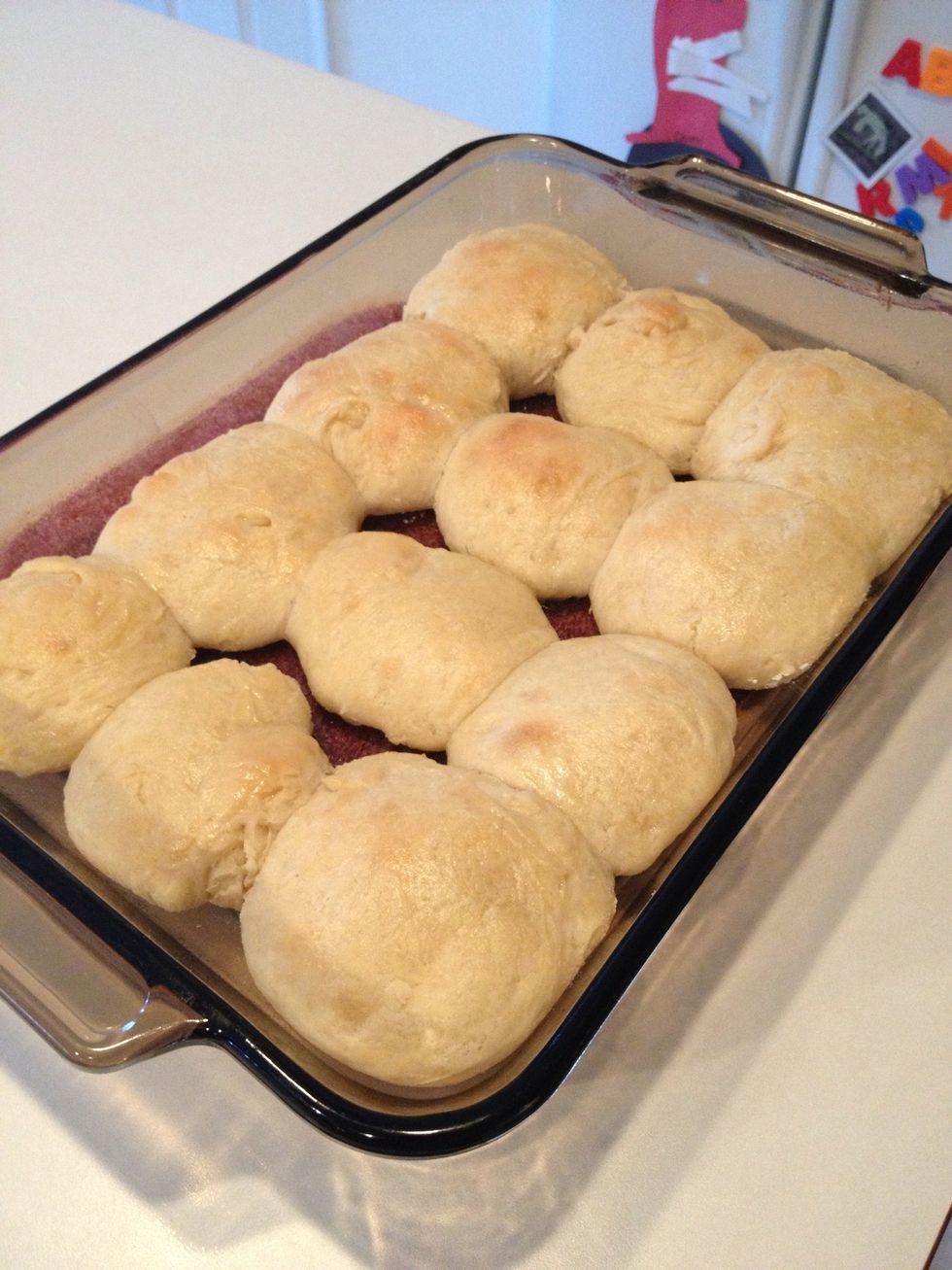 Remove from oven and allow to cool. Baste again with butter.
Serve and enjoy! (These rolls are so yummy, your family members might eat them right from the pan before you can take a photo. This is all we had left!)
6.0c All purpose flour, divided
1.0 Package dry yeast
1/3c Butter, softened
1/2c Hot tap water
1.0c Egg
1/3c Sugar
1.0tsp Salt
Olive oil
Melted butter for basting