Add nuts to the bowl
Add pretzels to the bowl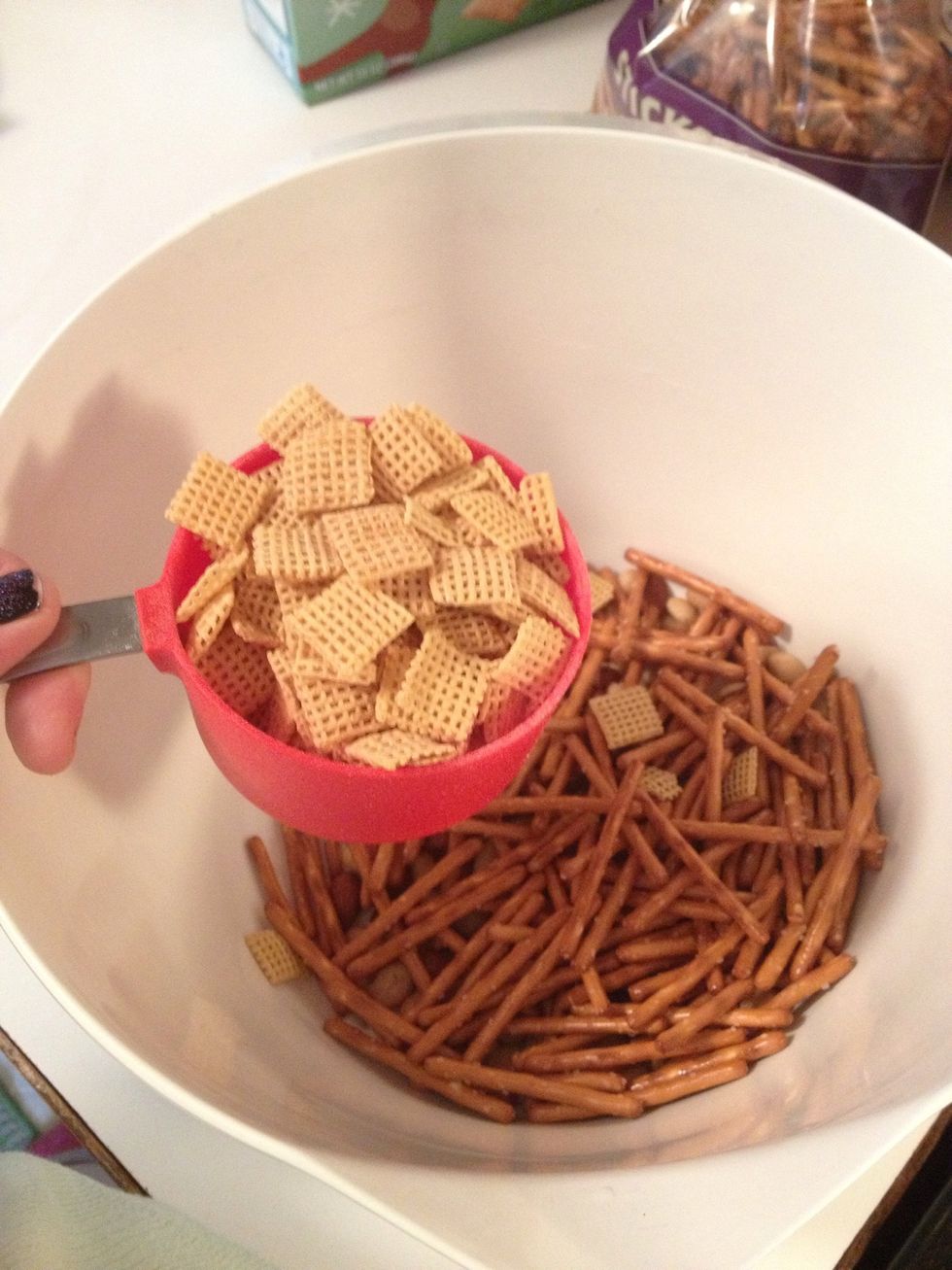 Add 3 cups of rice Chex cereal
Add 3 cups of corn Chex cereal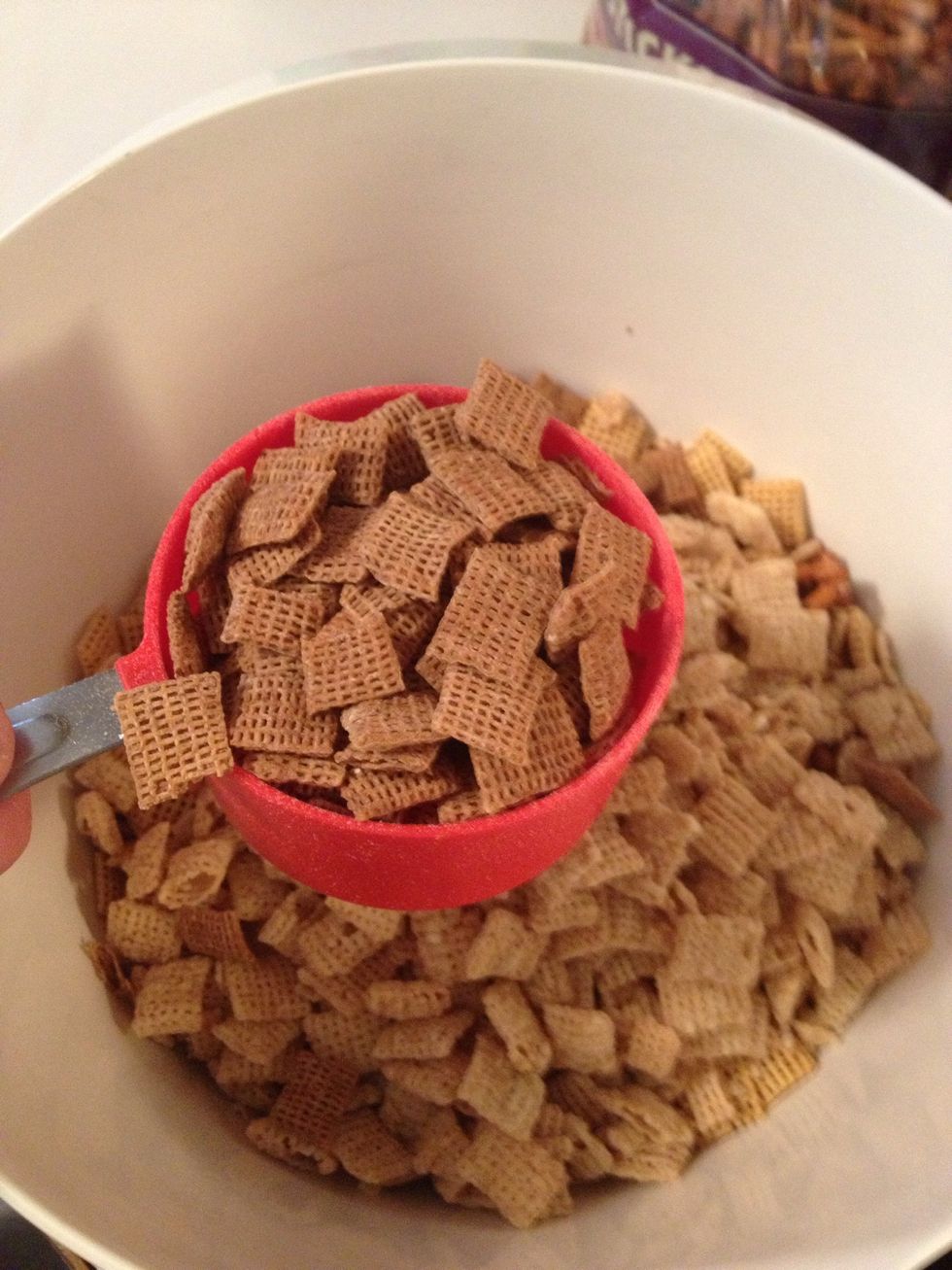 Add 3 cups of wheat Chex cereal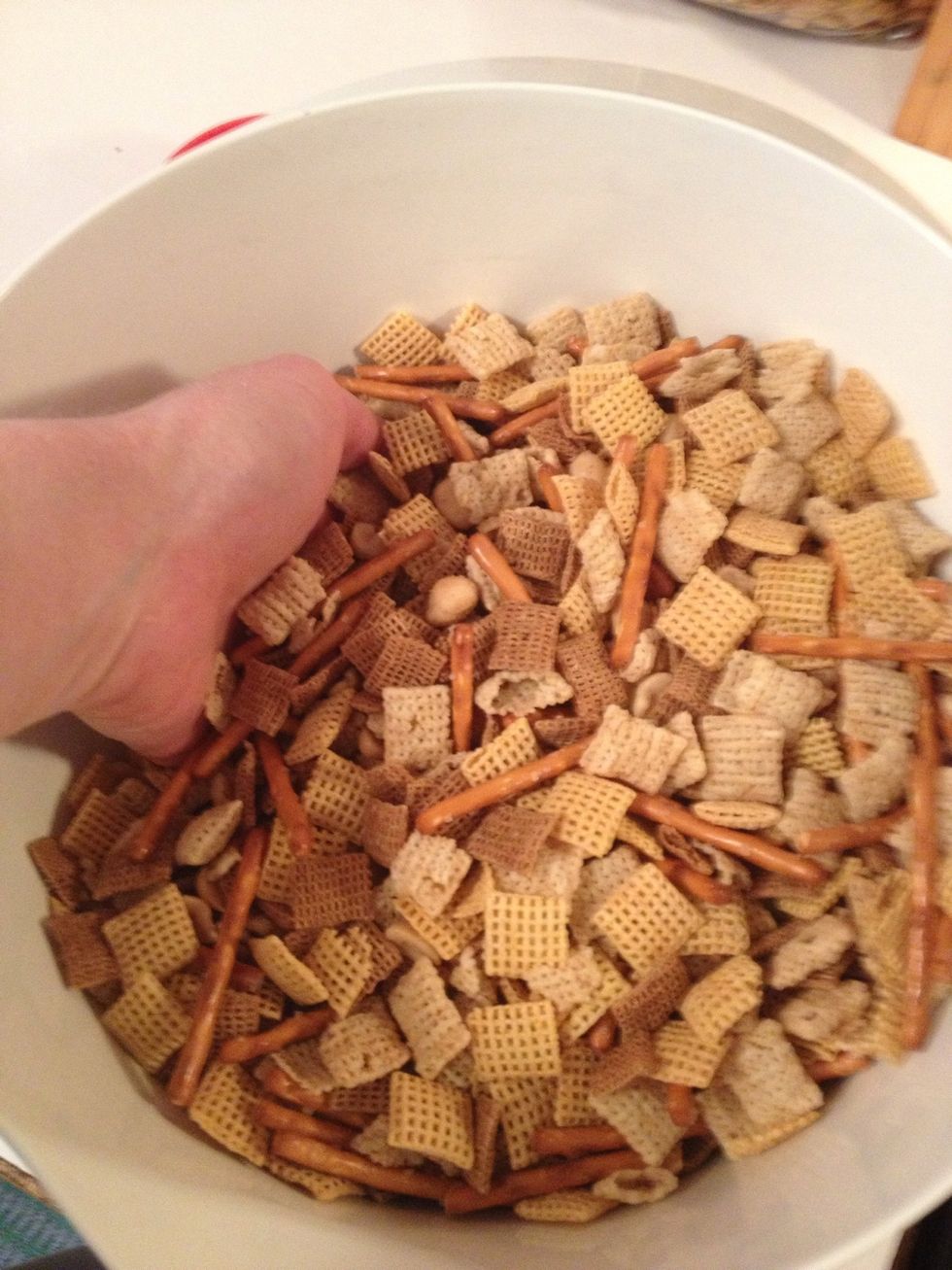 Mix it all up with your hands
And a small bowl combine the Seasonings. Start with 3 teaspoons of seasoned salt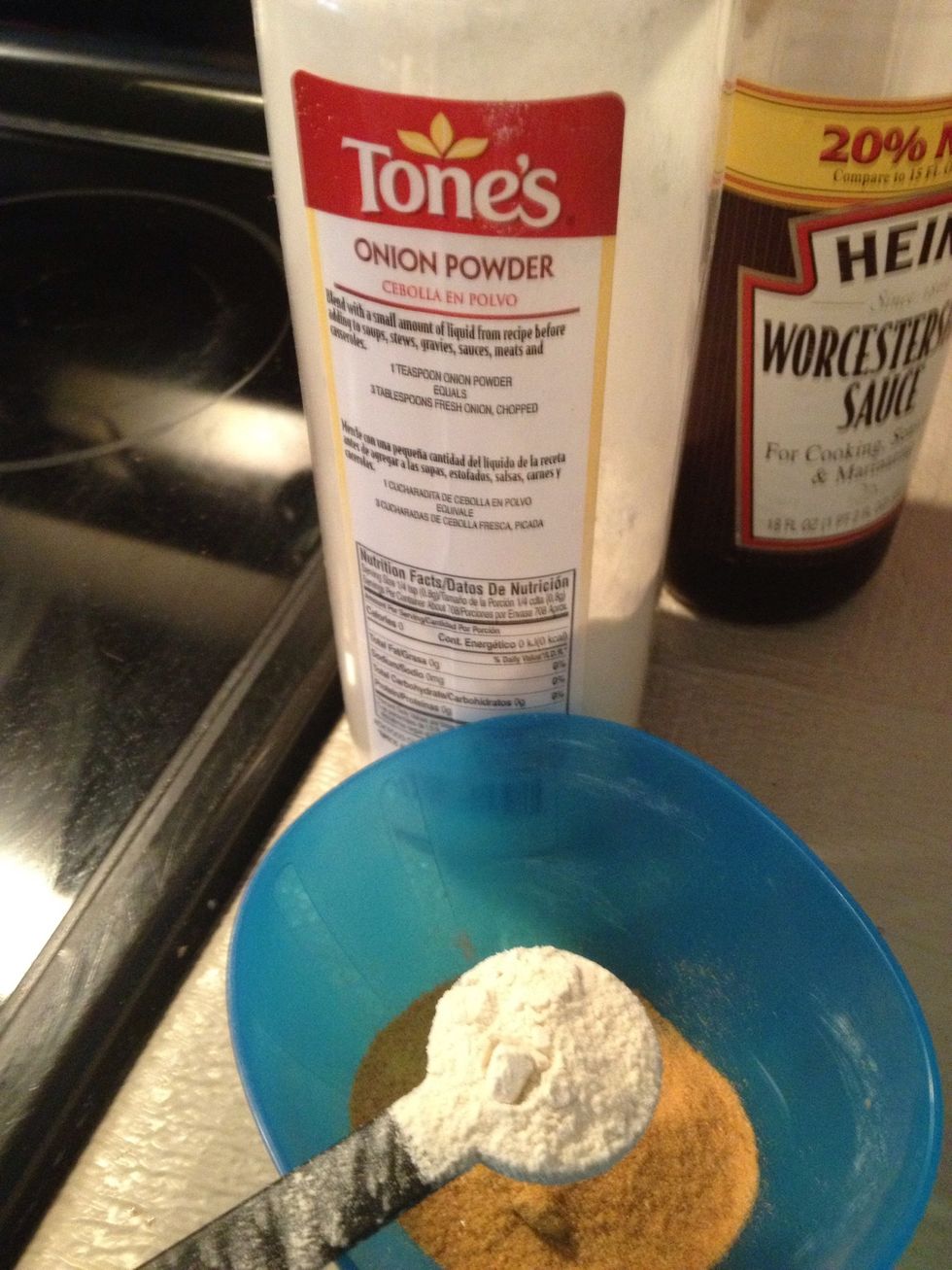 Add 1 teaspoon of Onion powder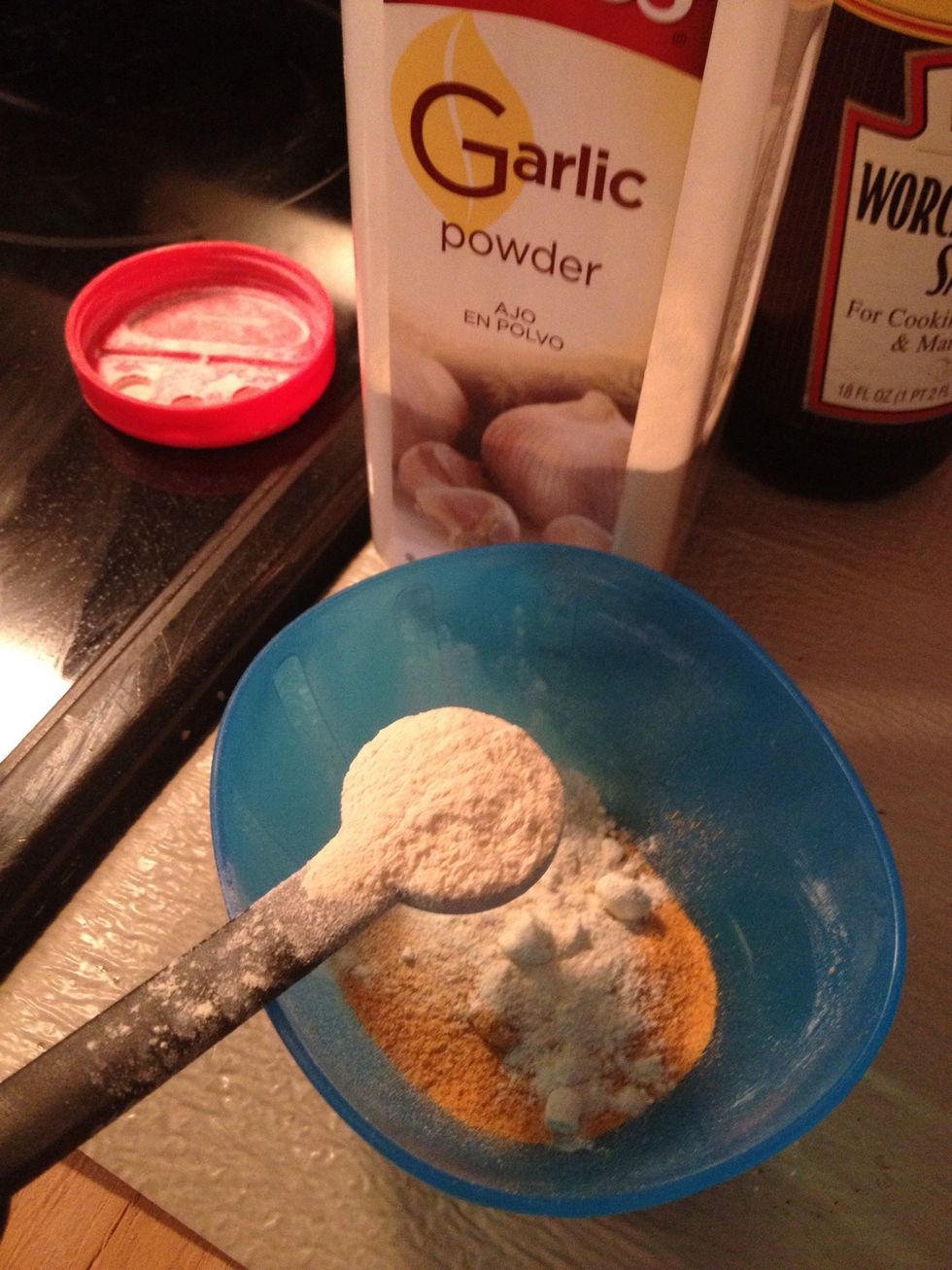 Add 1 teaspoon of garlic powder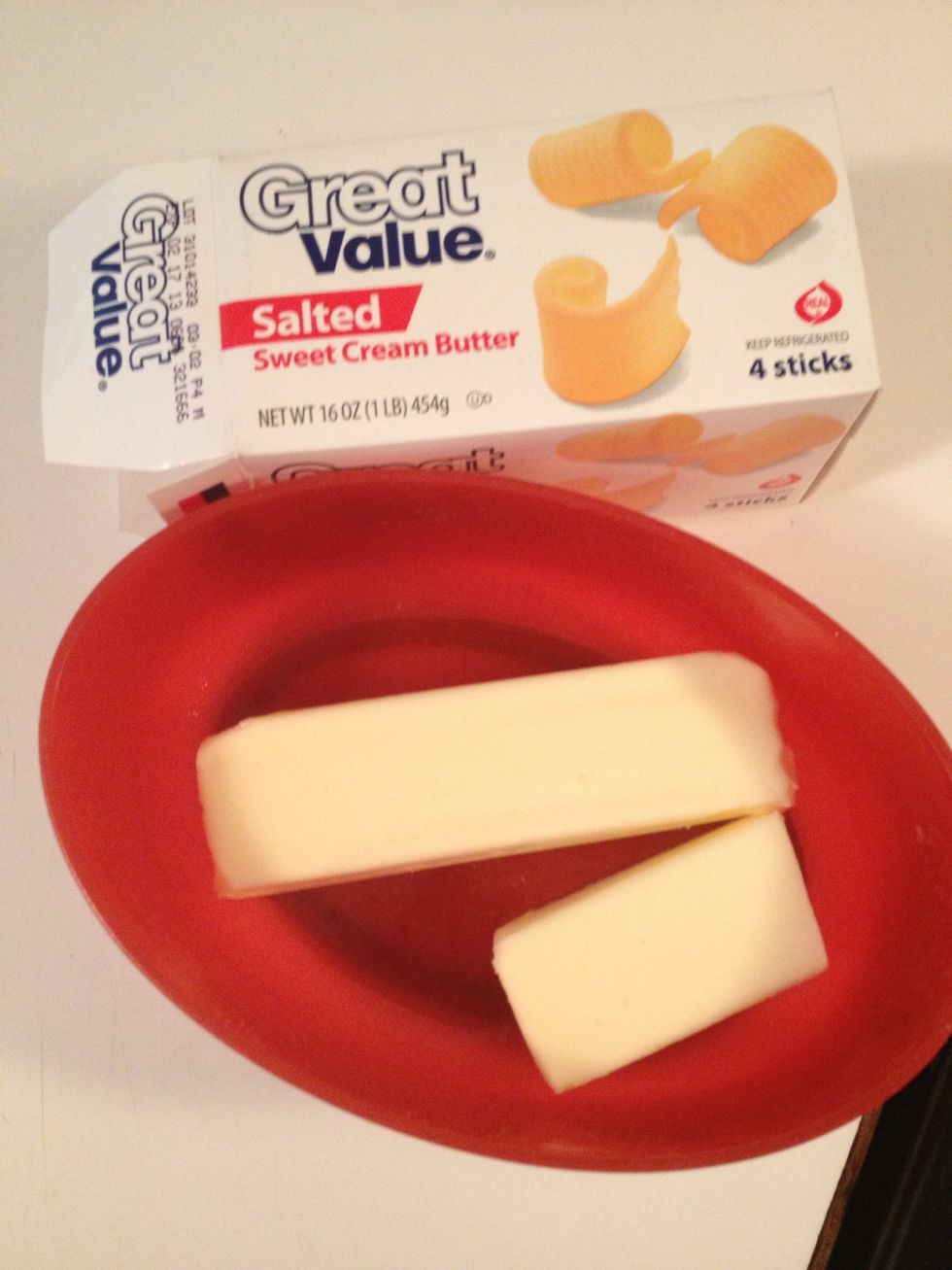 Melt one and half sticks of butter. Do not skimp out on the step! Remember you're Spending the time and money to make this for yourself and loved ones... So why not make it the best it can be Right!!
You can melt in a bowl in the microwave or in a pot on the stove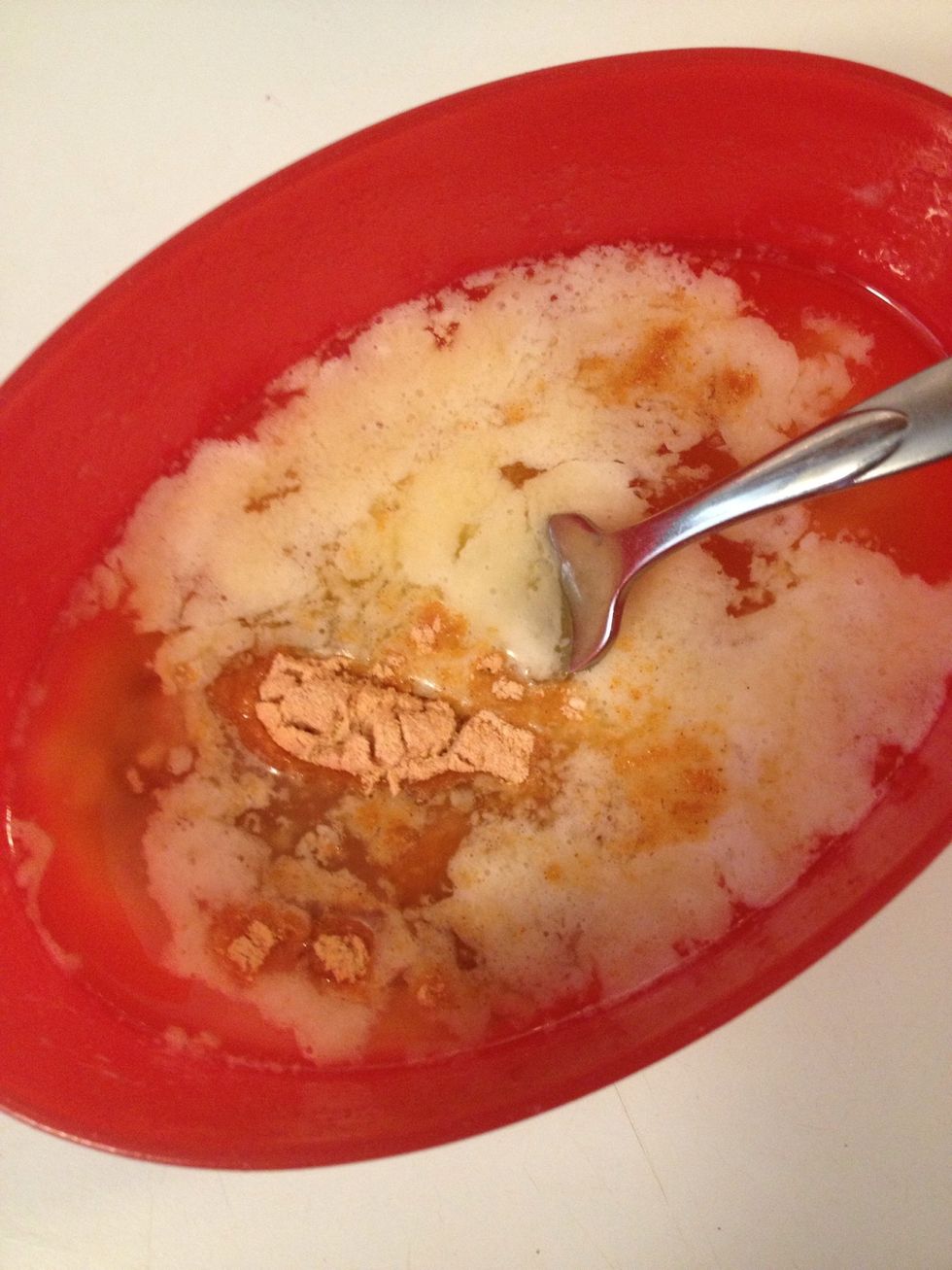 Stir in the seasonings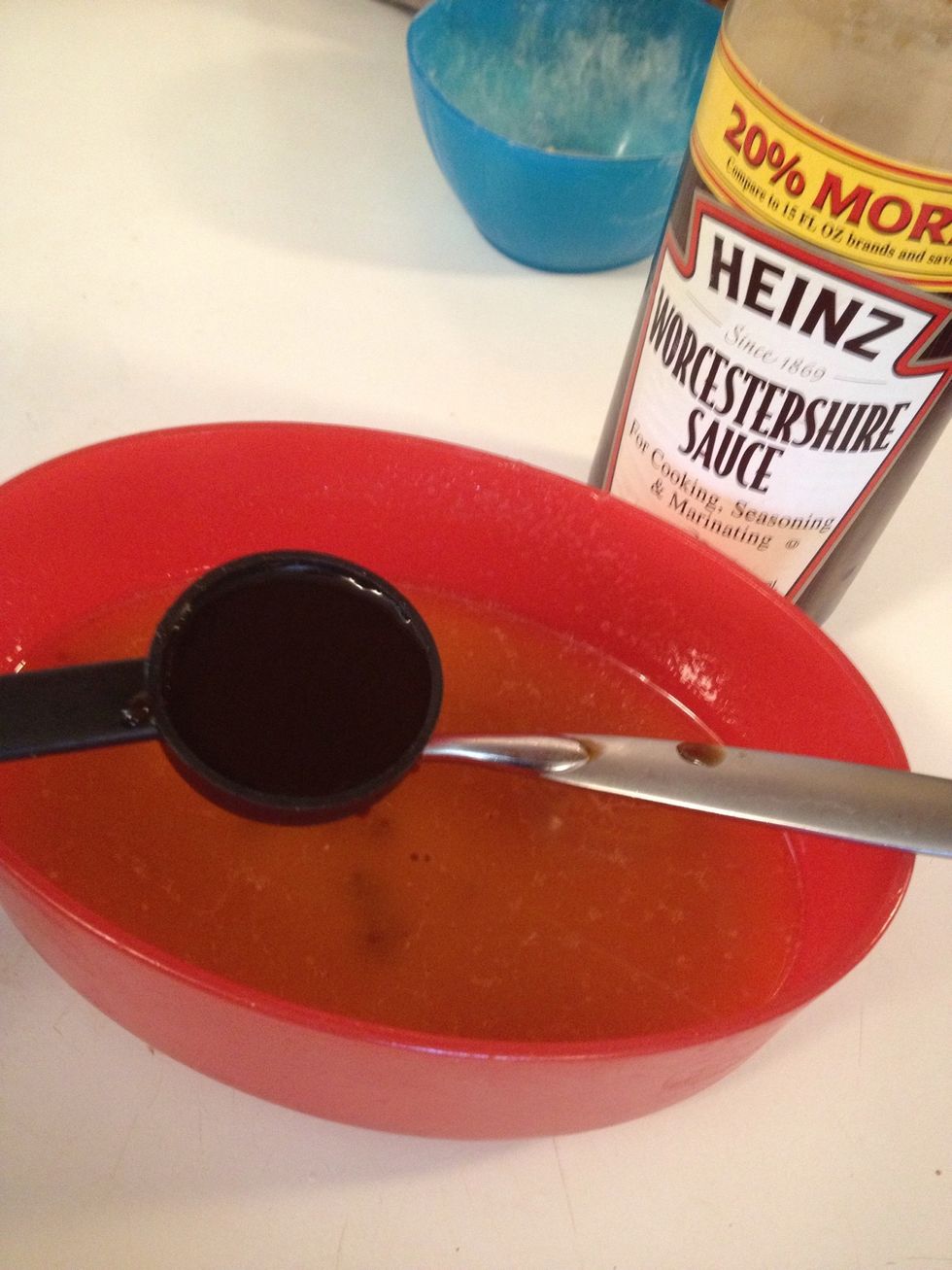 Add 4 tablespoons of Worcestershire sauce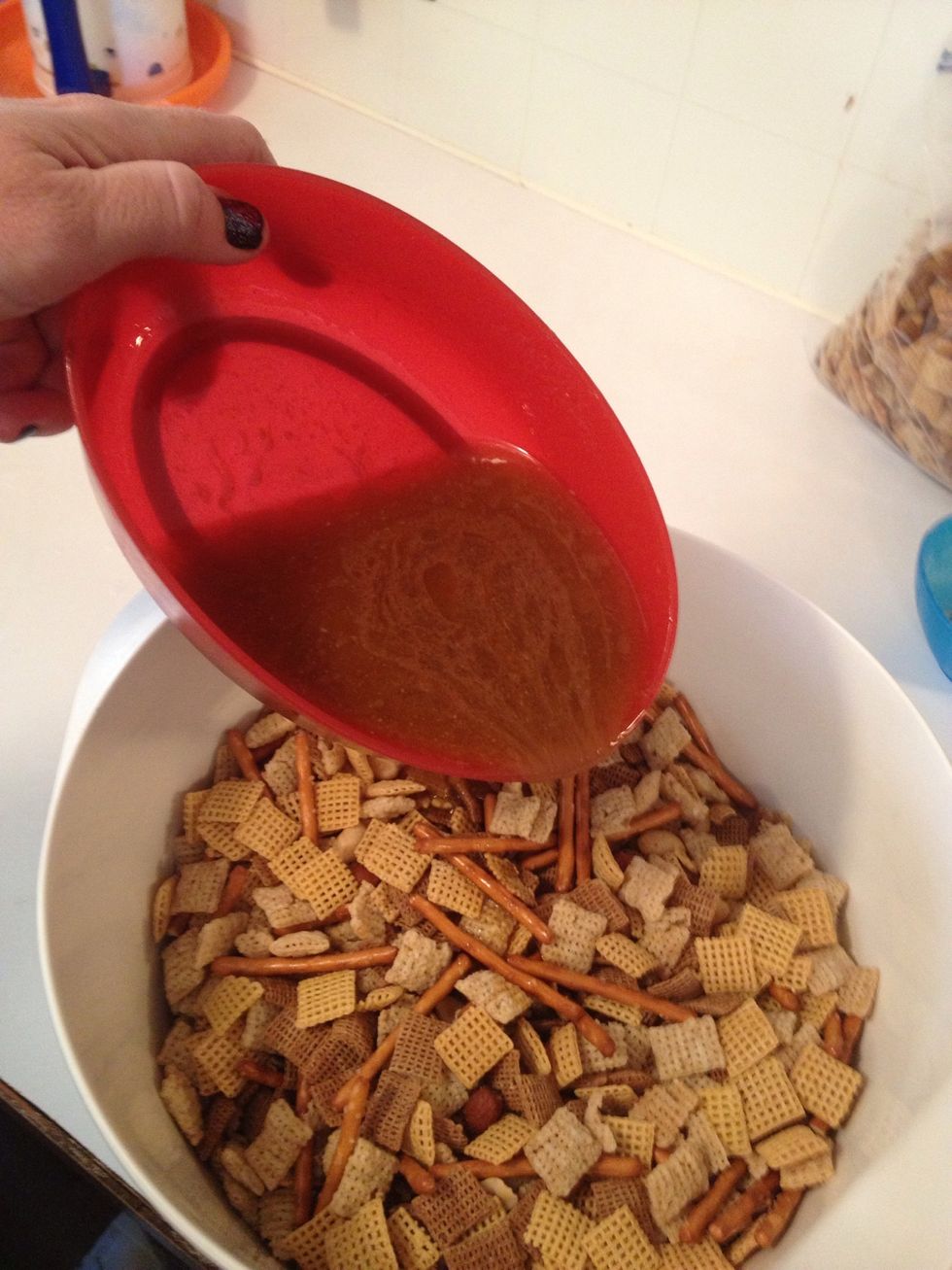 Pour over top of the checks mix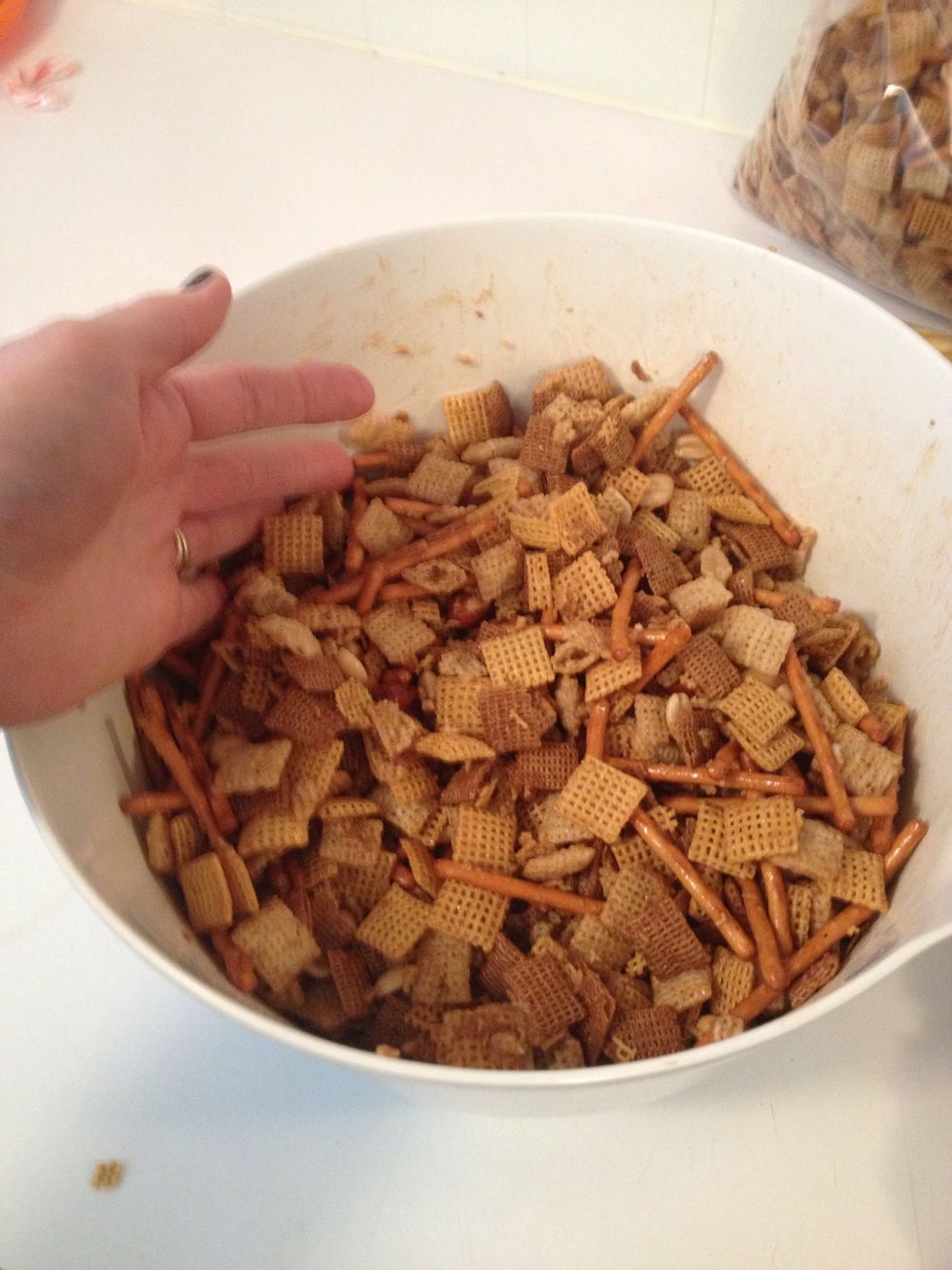 Use your hands to mix it all up! If you use a spoon it will crush a lot of the cereal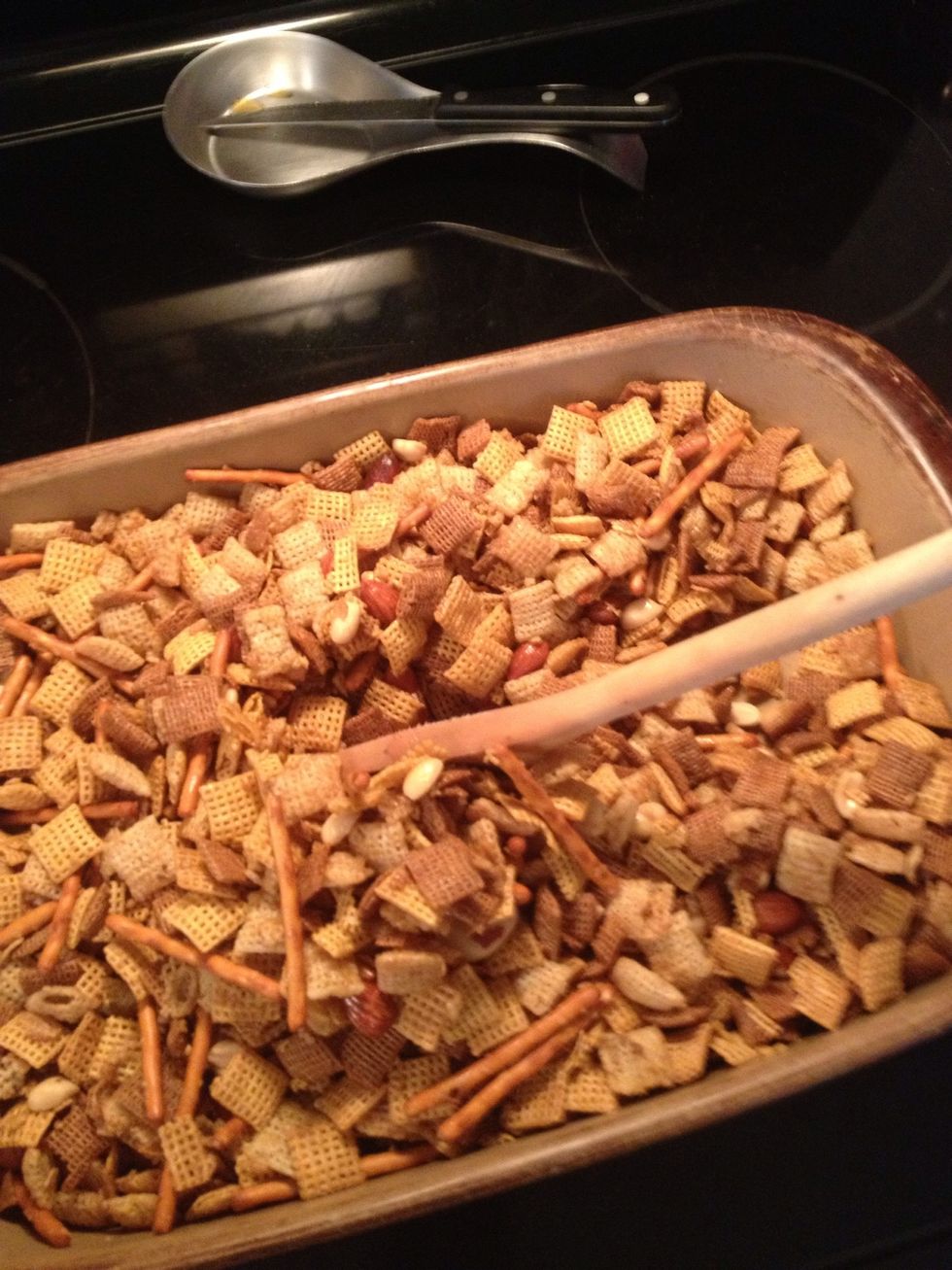 Pre heat oven to 250 degrees. Bake Chex mix for 1 hour & 15 mins. Make sure to stir it every 15 mins. I promise this is way better than making it in the microwave!!!!!!!!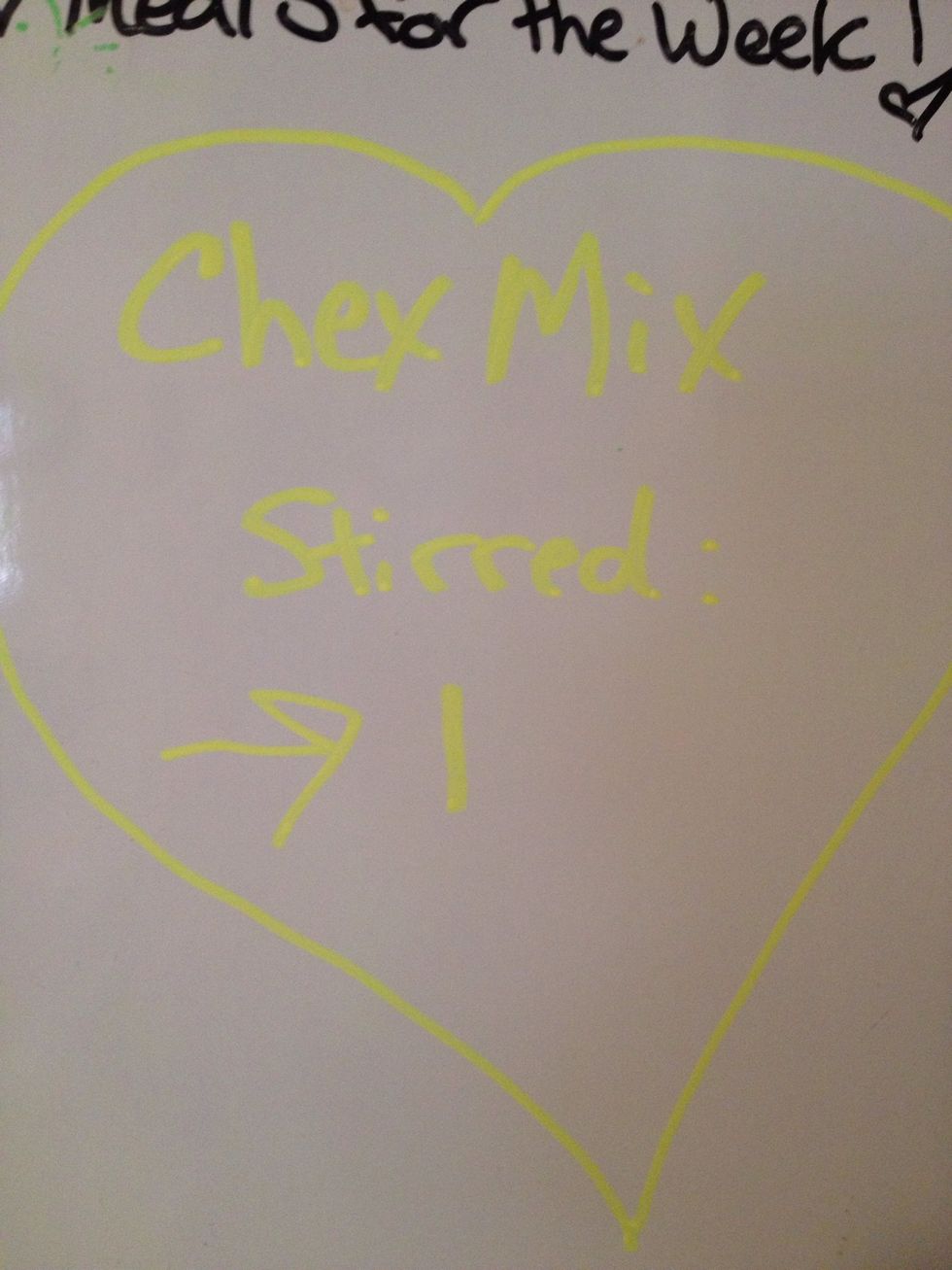 I keep a board on my fridge so I can check off every time I stir it - It's easy to lose track Trust me!
After its done, you can transfer it to a cookie sheet or some foil or wax paper to cool. Then just bag it up to give as gifts!!
1 cup of mixed nuts
1 cup of pretzels
3 cups of rice Chex cereal
3 cups of corn Chex cereal
3 cups of wheat Chex cereal
1 1/2 sticks real butter
3 teaspoons of Seasoned salt
1 teaspoon garlic powder
1 teaspoon onion powder
4 tablespoons Worcestershire sauce