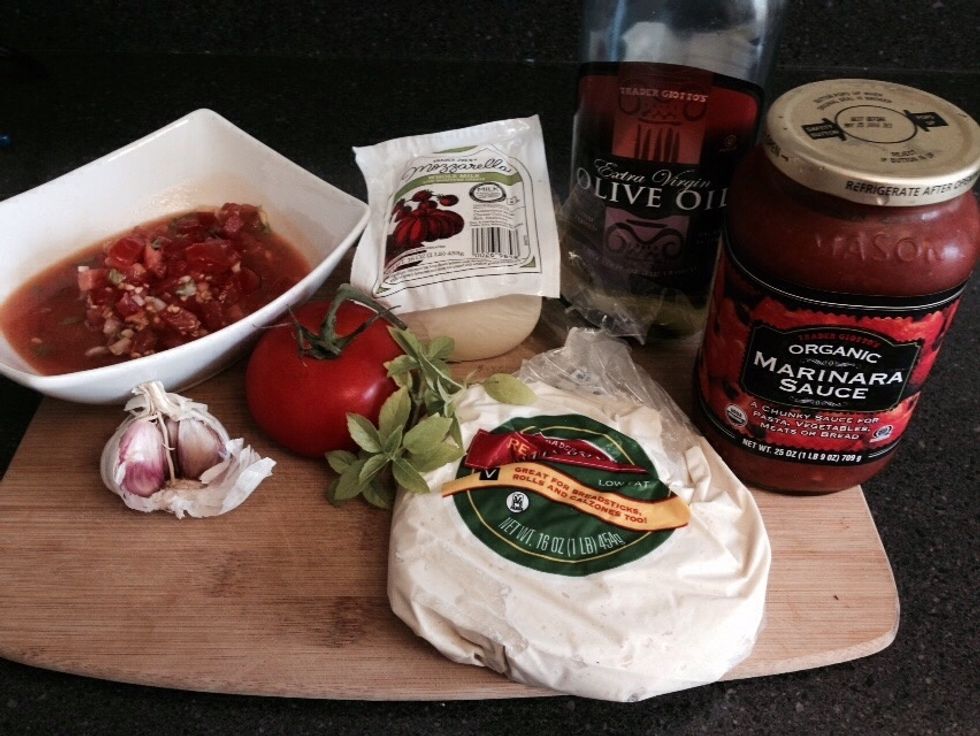 I love trader joes and got all the ingredients there. The pizza crust tastes great and is very simple to use!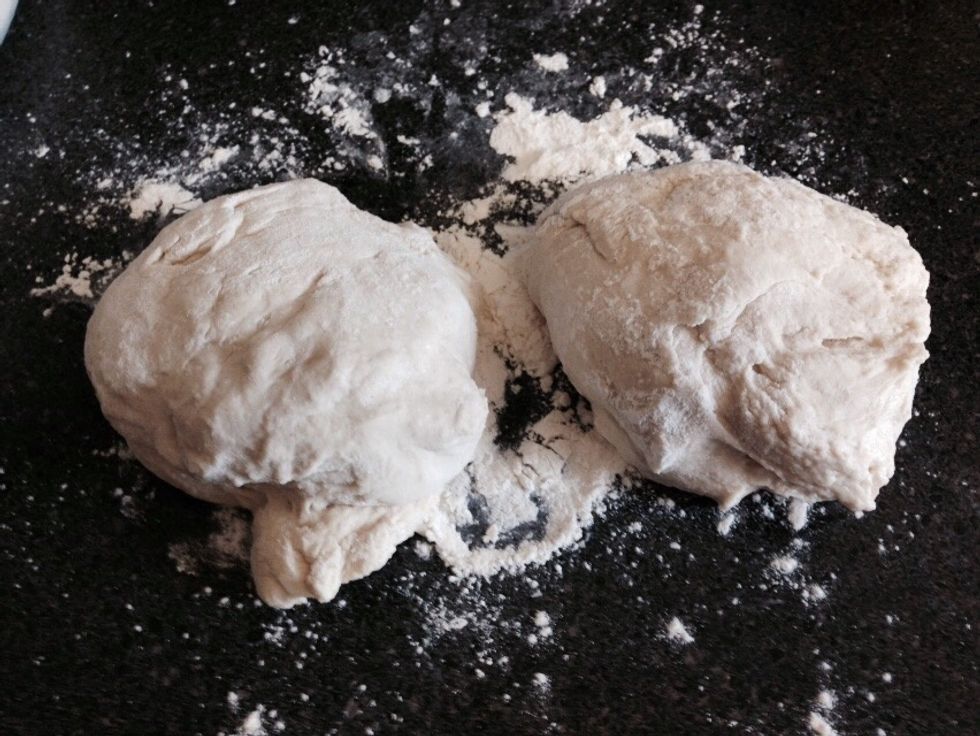 I like to separate the dough into 2 parts to make 2 personal pizzas. Depending on how hungry you are you can probably do 3. We just worked out, so I made 2.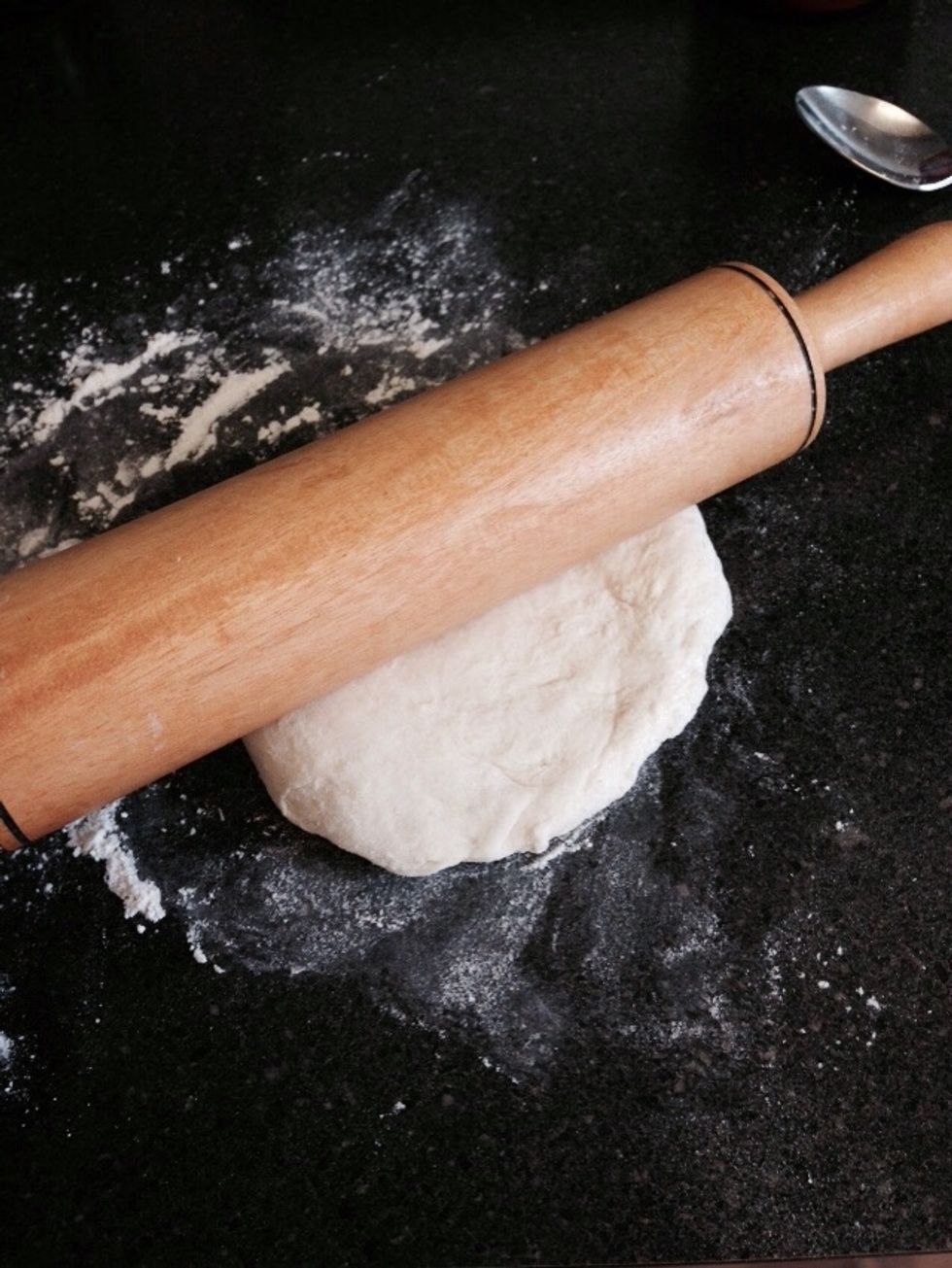 Sprinkle with lots of flour and roll the dough into a circle or oval.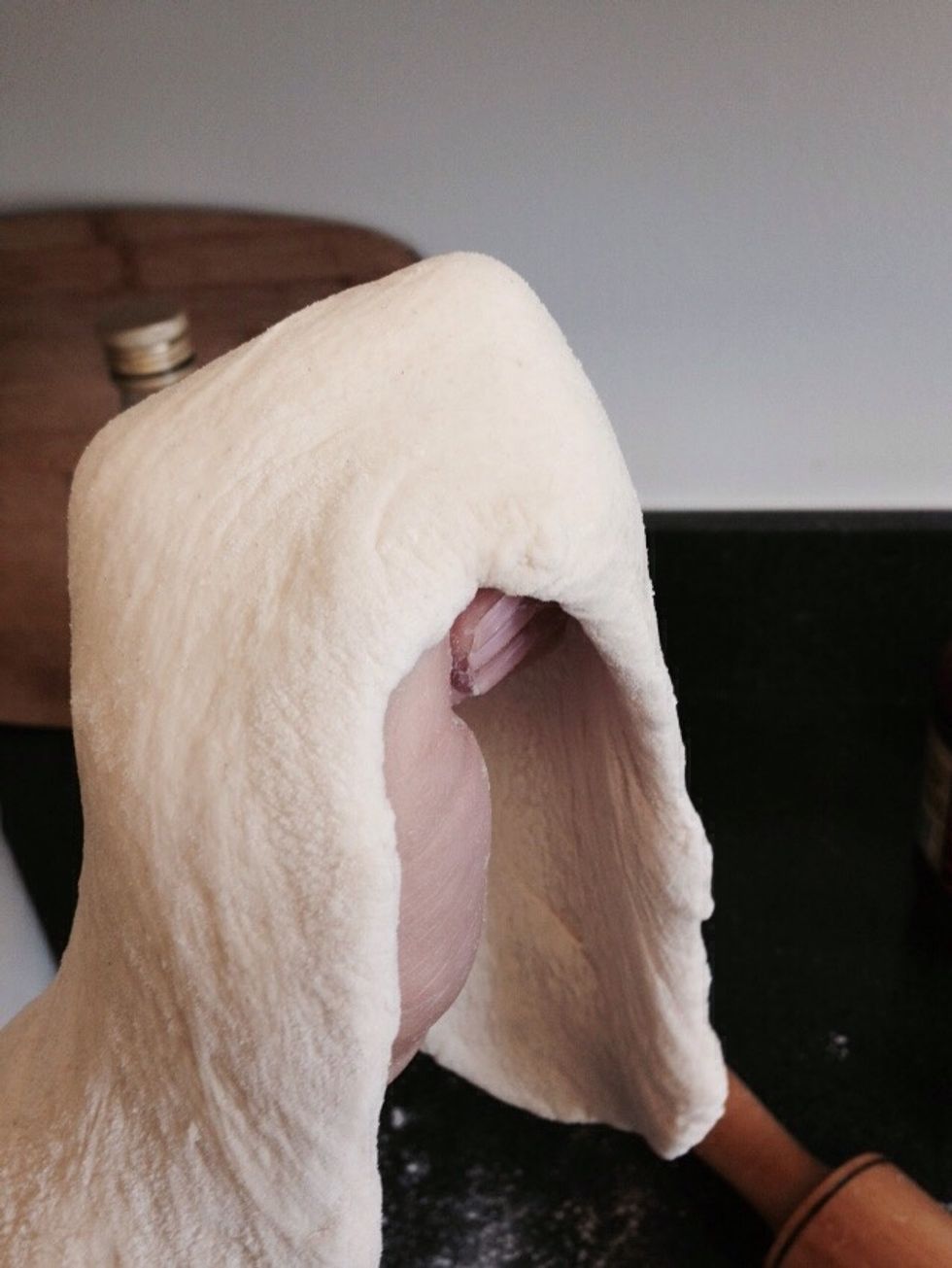 You can also stretch the dough with your hands if you would like.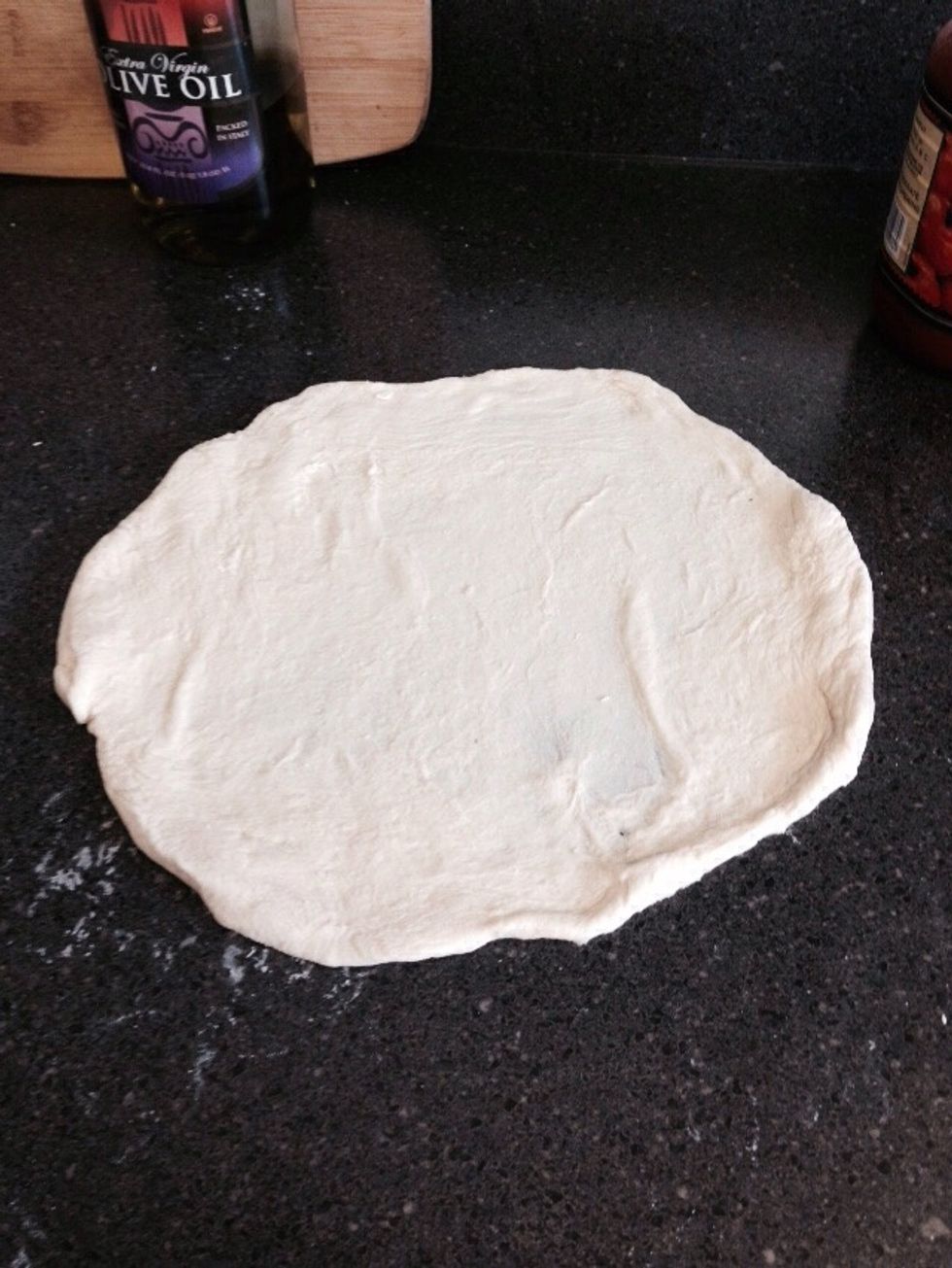 My dough made with hand stretching.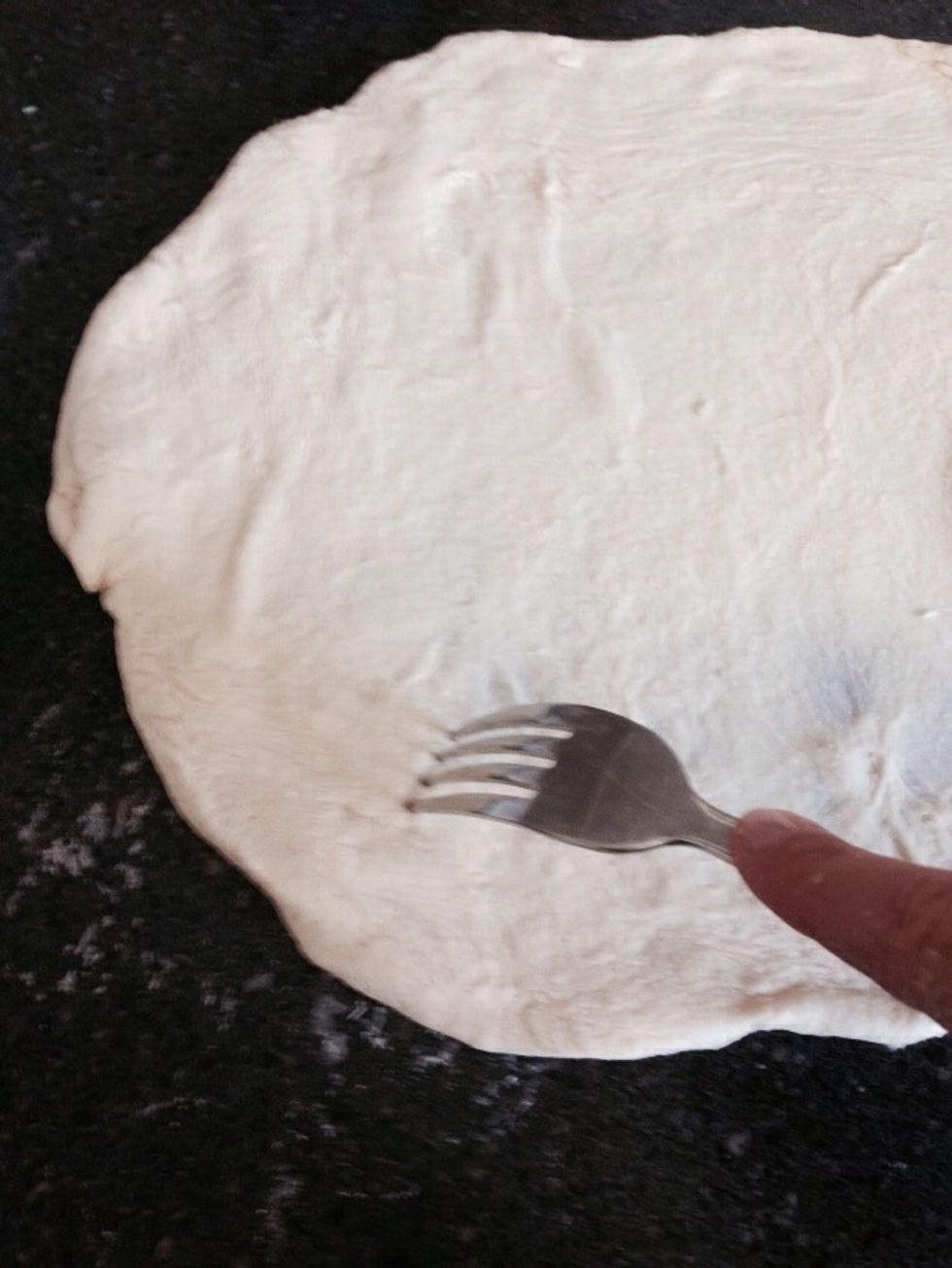 Prick hikes in the dough with a fork. This will stop the creation of bubbles in the pizza.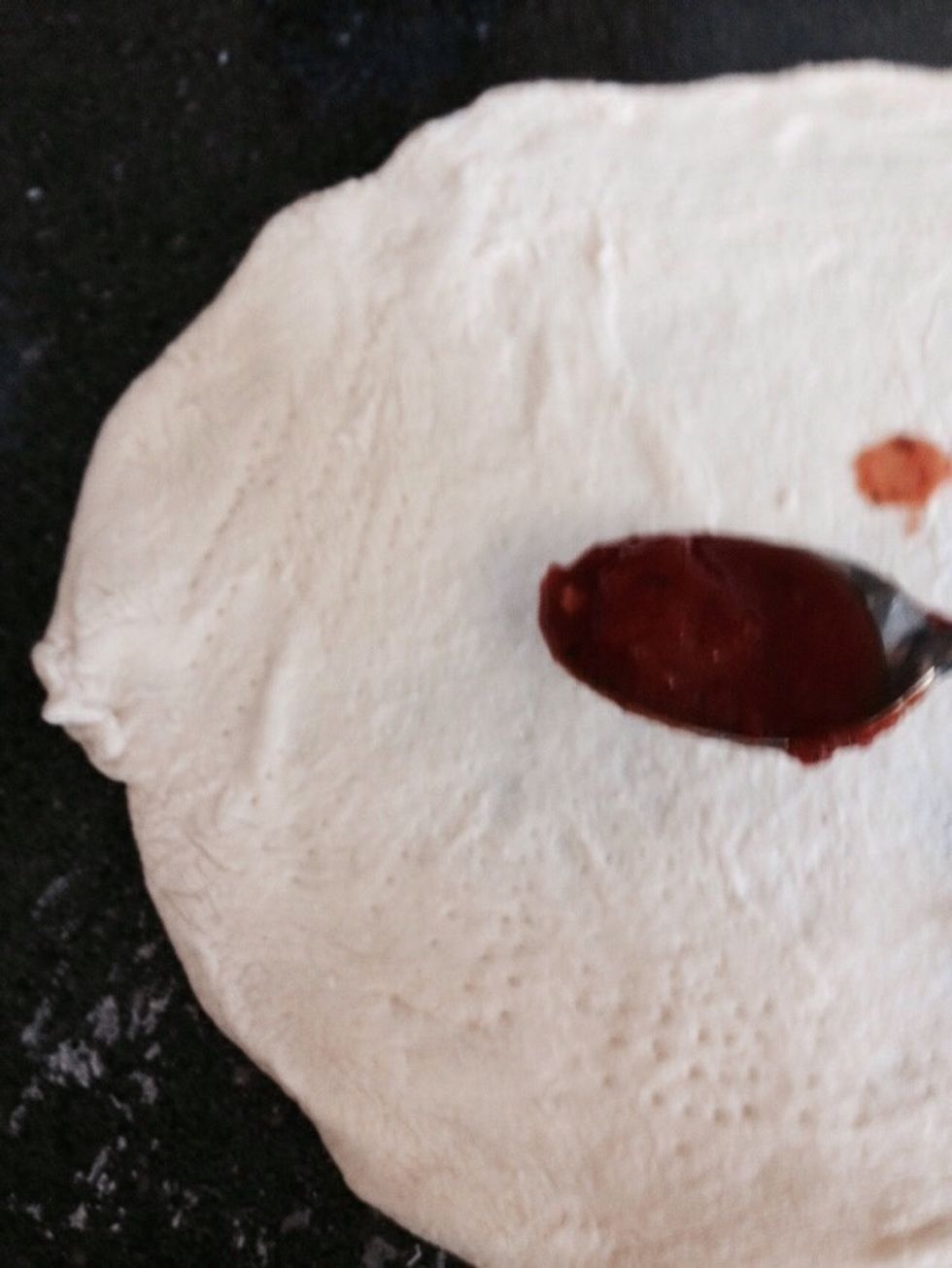 Then spread with a little sauce.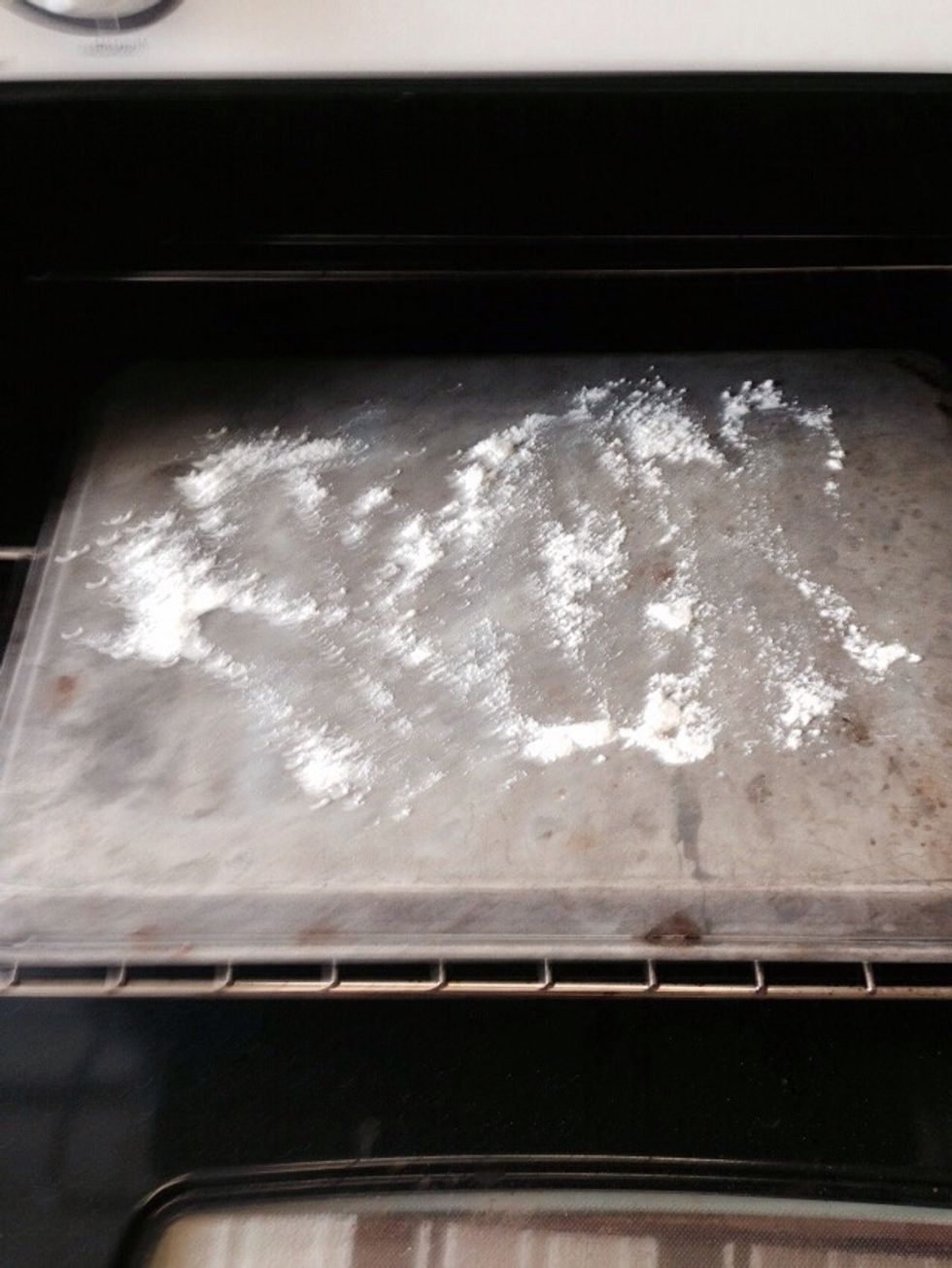 I don't have a pizza stone so I am using a pan upside down. Par-bake (partially bake) the formed dough in a 400 degree over for 8 minutes.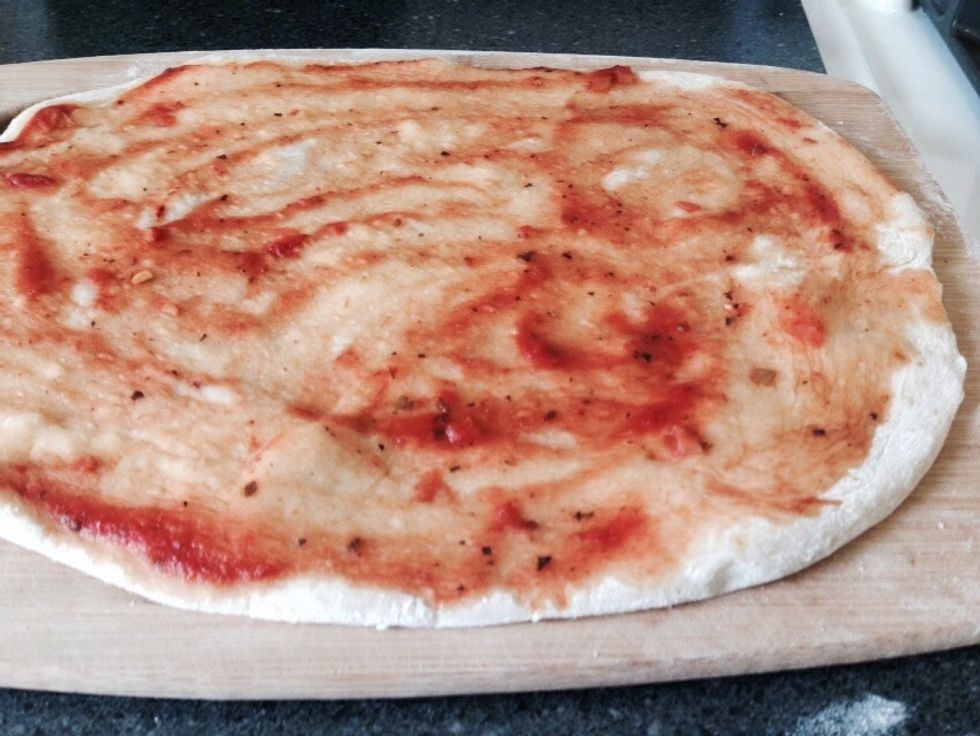 Looking good! The pizza should look like this after it is par-baked.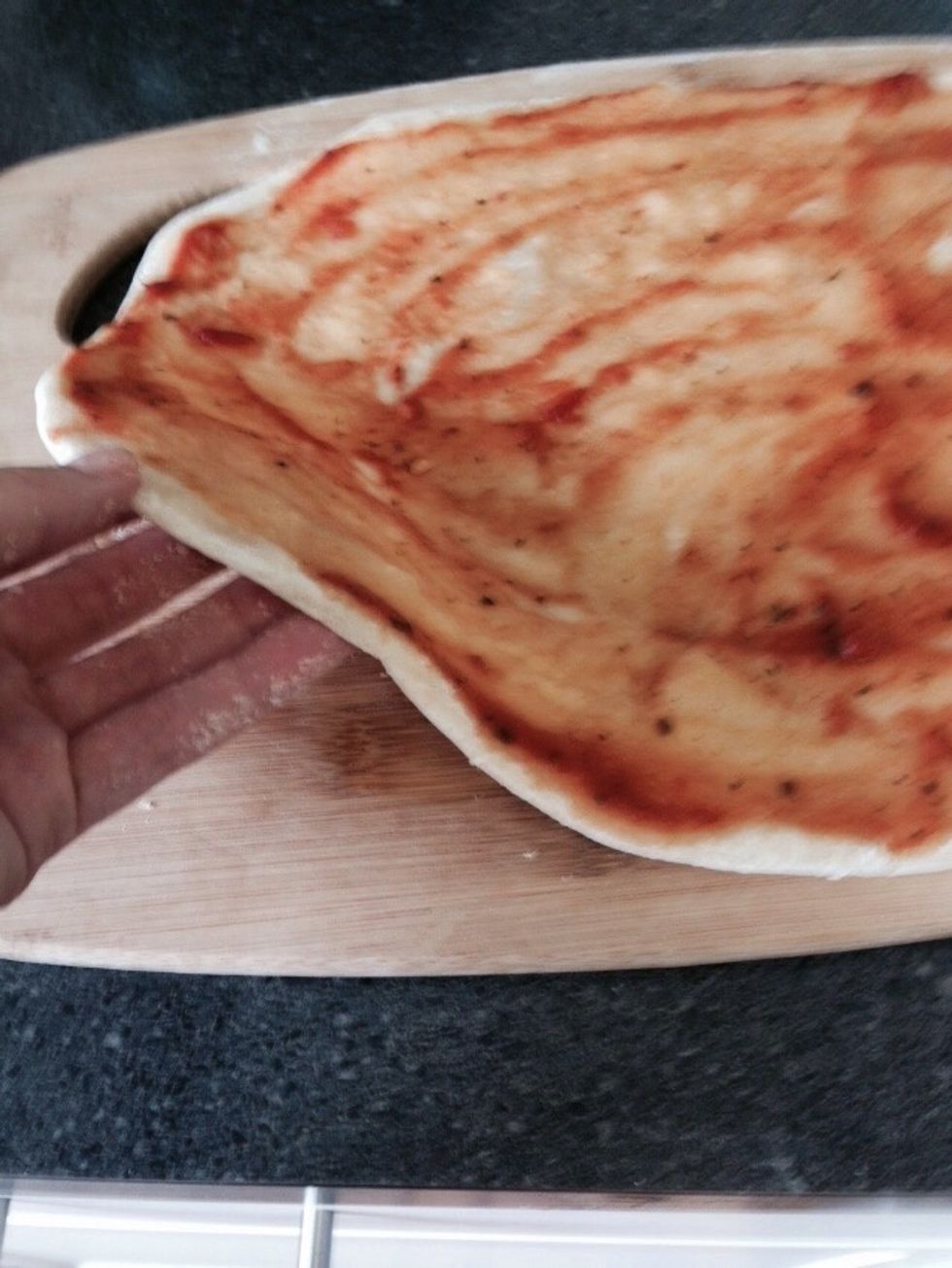 It can last overnight, this part is great to do ahead of time.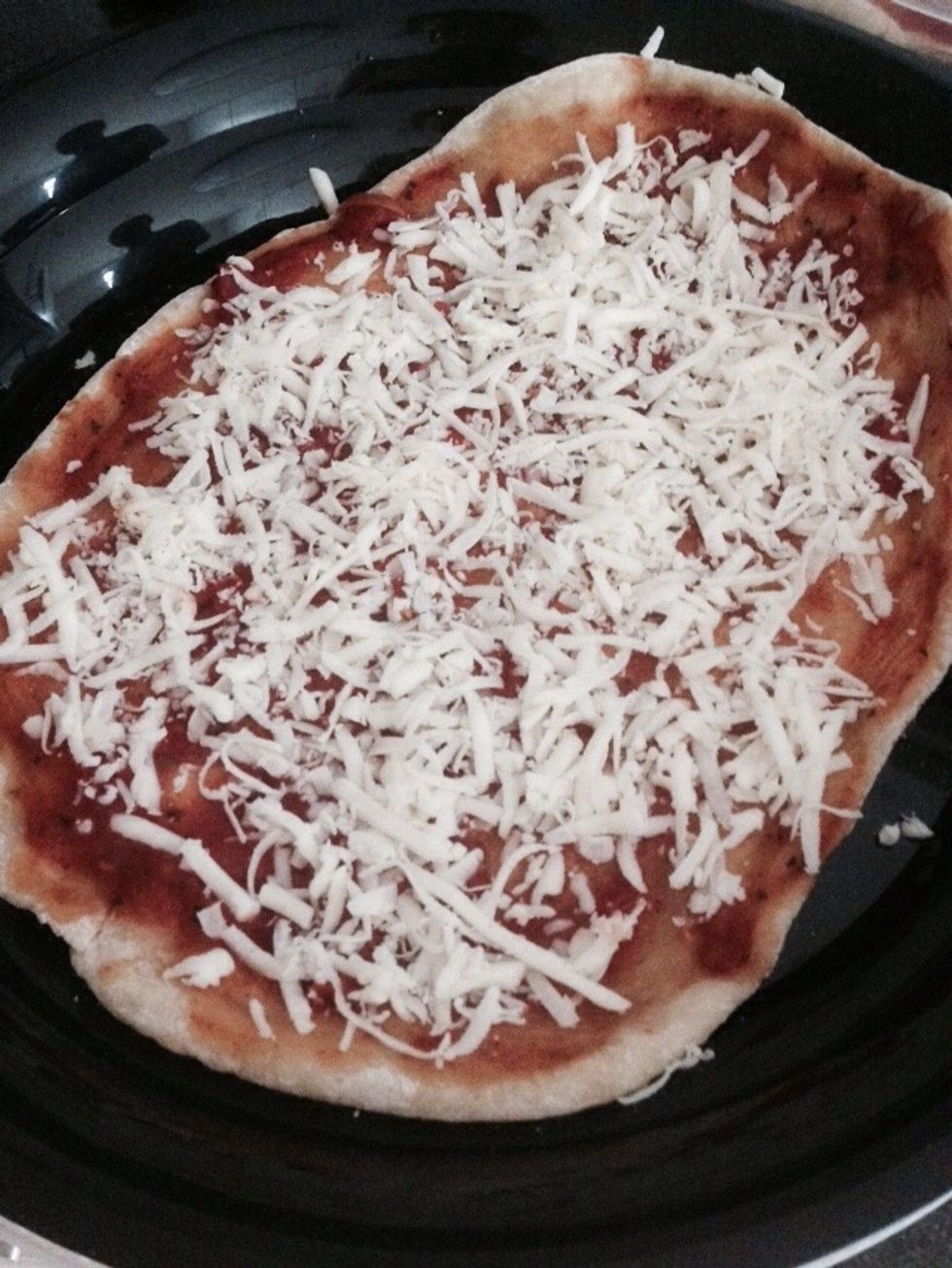 When you are ready to grill, place a little more sauce and cheese on the pie. This is a perfect time to add toppings!
The pizza should be grilled for about 10 minutes over a medium flame. Once the cheese melts, it is ready!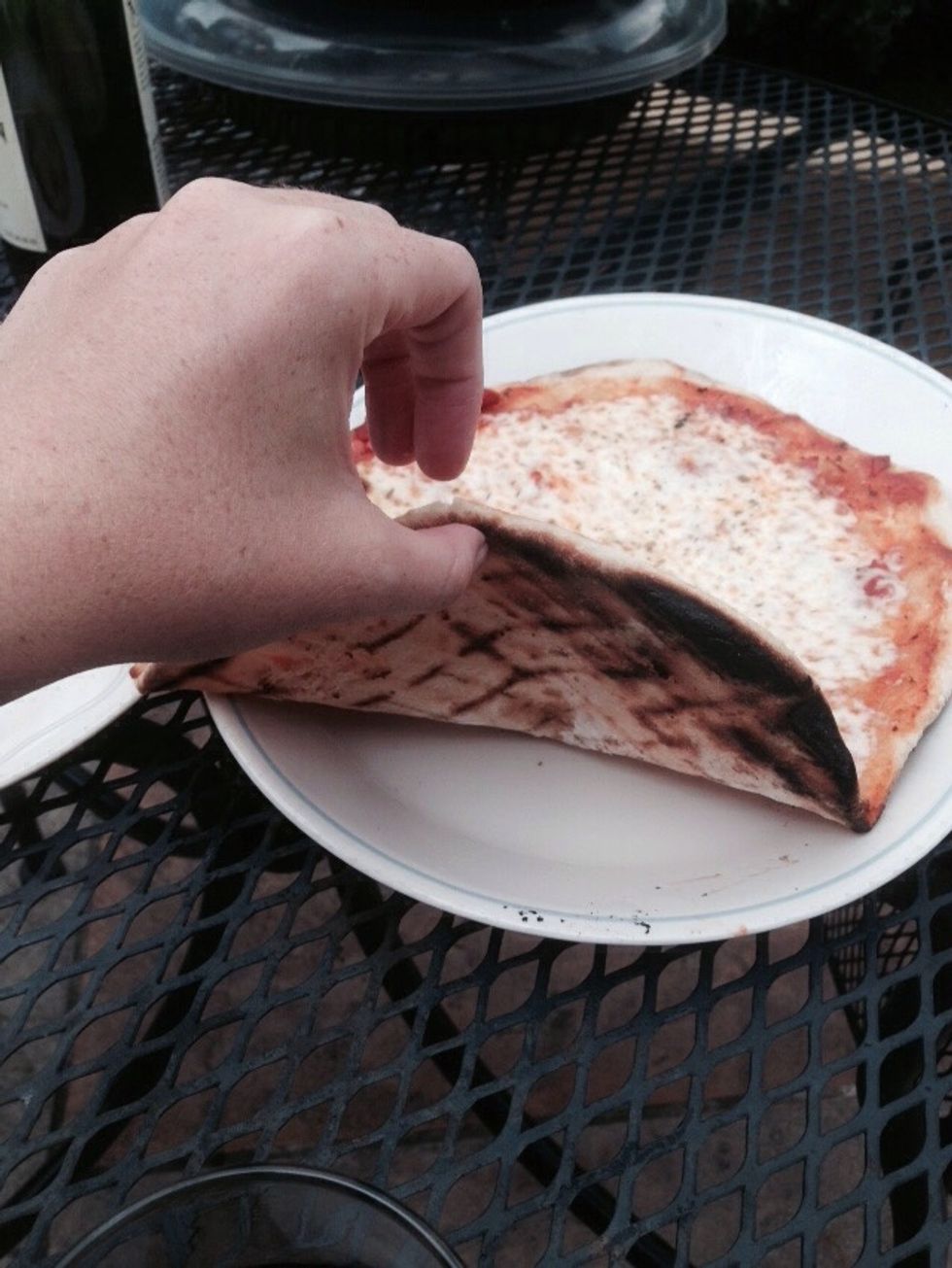 Lovely grill marks!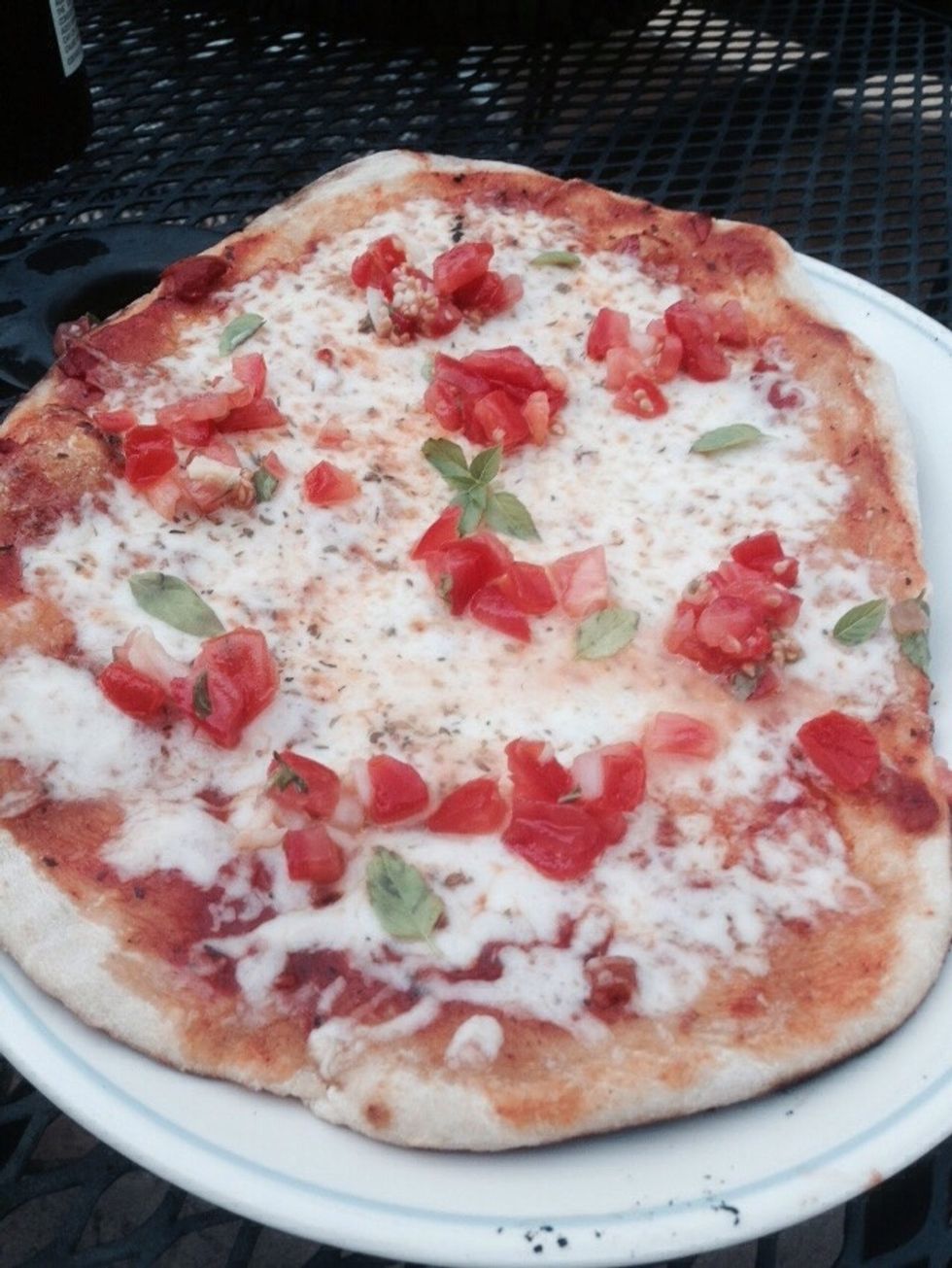 I put a little fresh bruschetta and micro basil in the pizza, but any of your favorite toppings will be great!
And lots of vino 🍷🍕🍅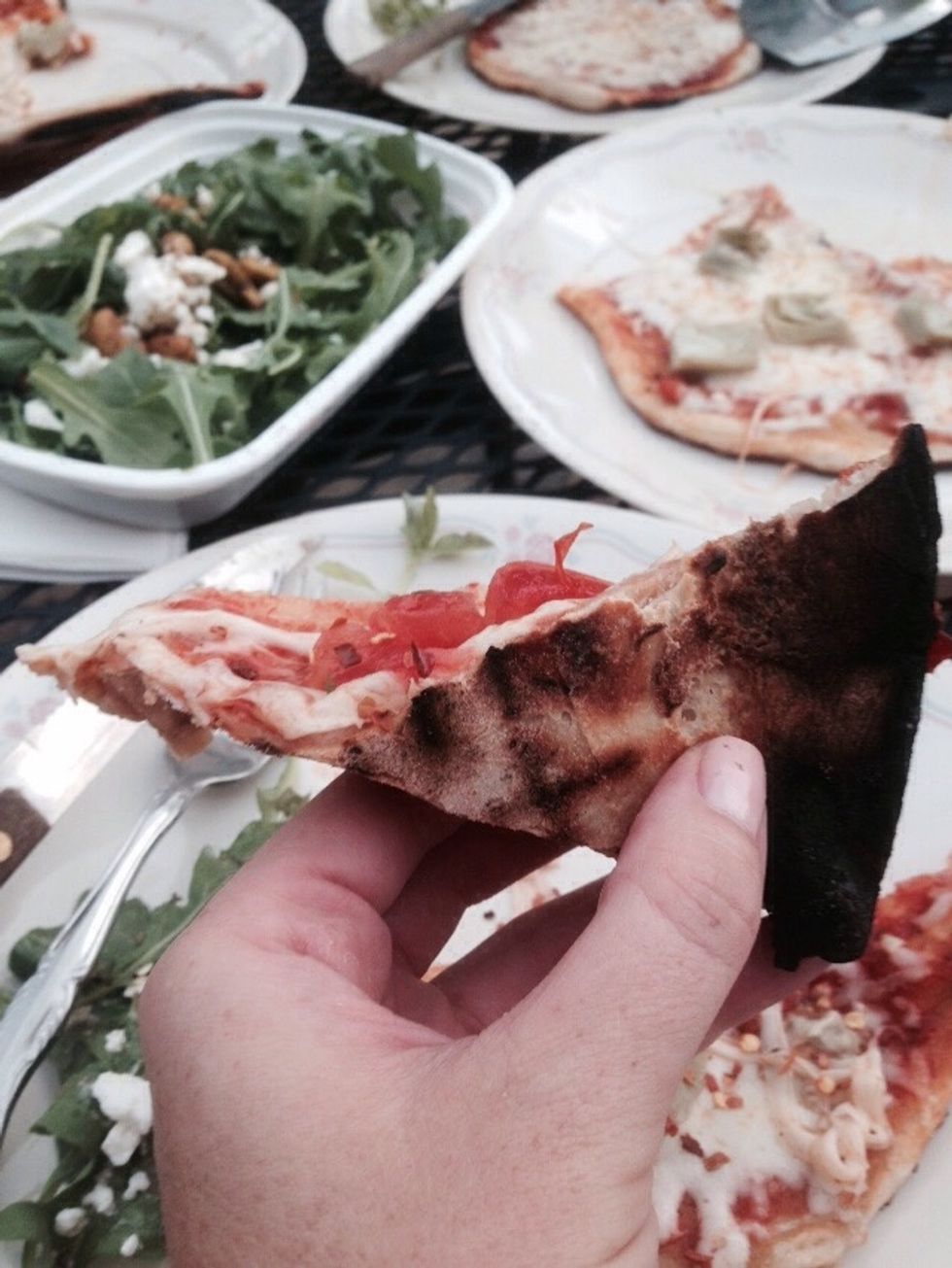 I served this with a little arugula salad. Super simple and fun dinner!
1.0 Package trader joes pizza doigh
1/4 Cup tomato sayce
Brushetta (tomato, garlic, onion, basil, salt, oil
8.0 Ounce fresh mozzarella
Flour
Karen Hoefener
I am a lover of food, fancy cocktails, and traveling! I prefer watching commercials to some tv shows and do not like all-you-can-eat buffets.