Make Amazing Goat Cheese-Sundried Tomato Pasta
50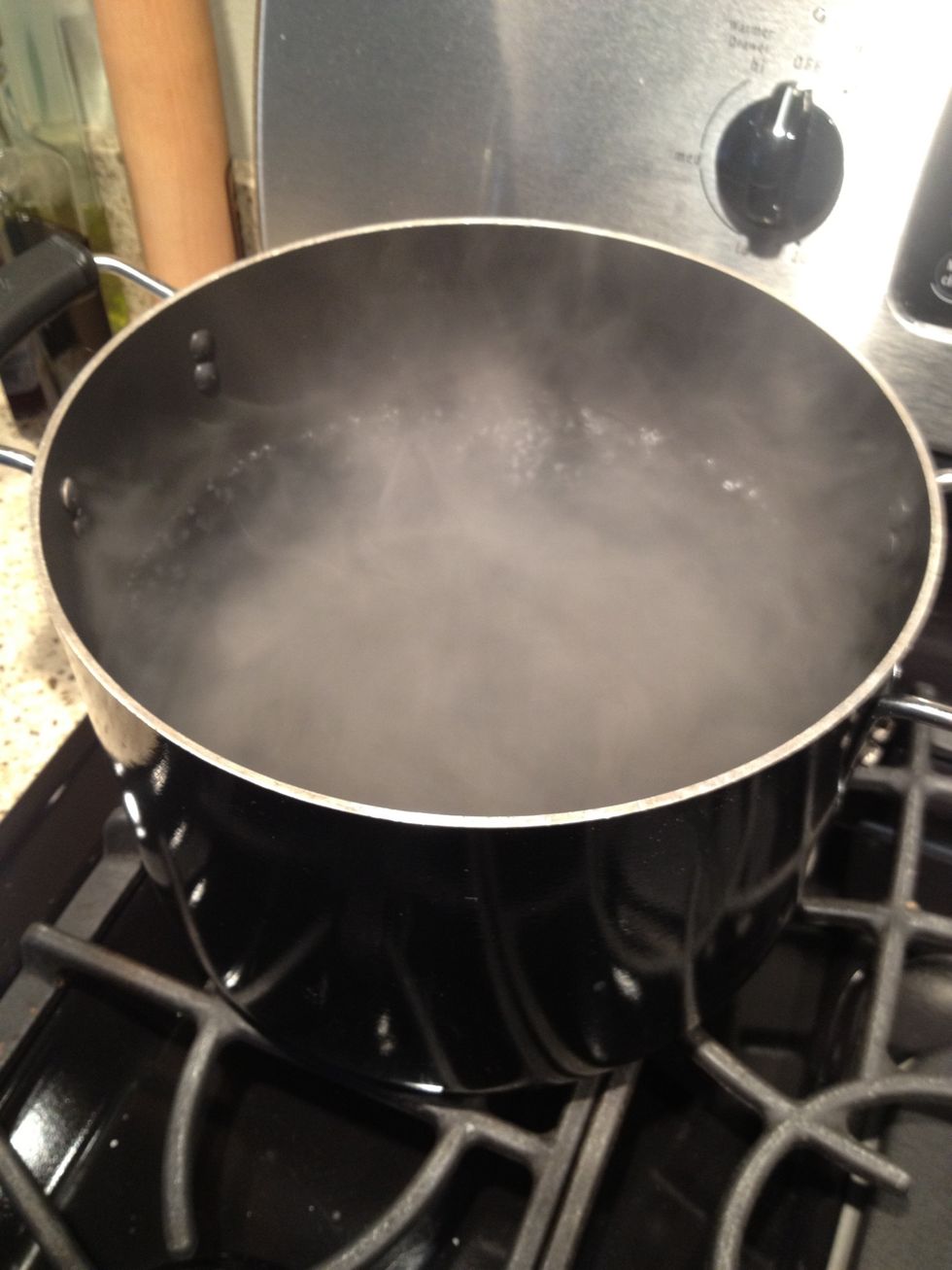 Put water for pasta on to boil. Once boiling, add linguine and let boil while you make the sauce.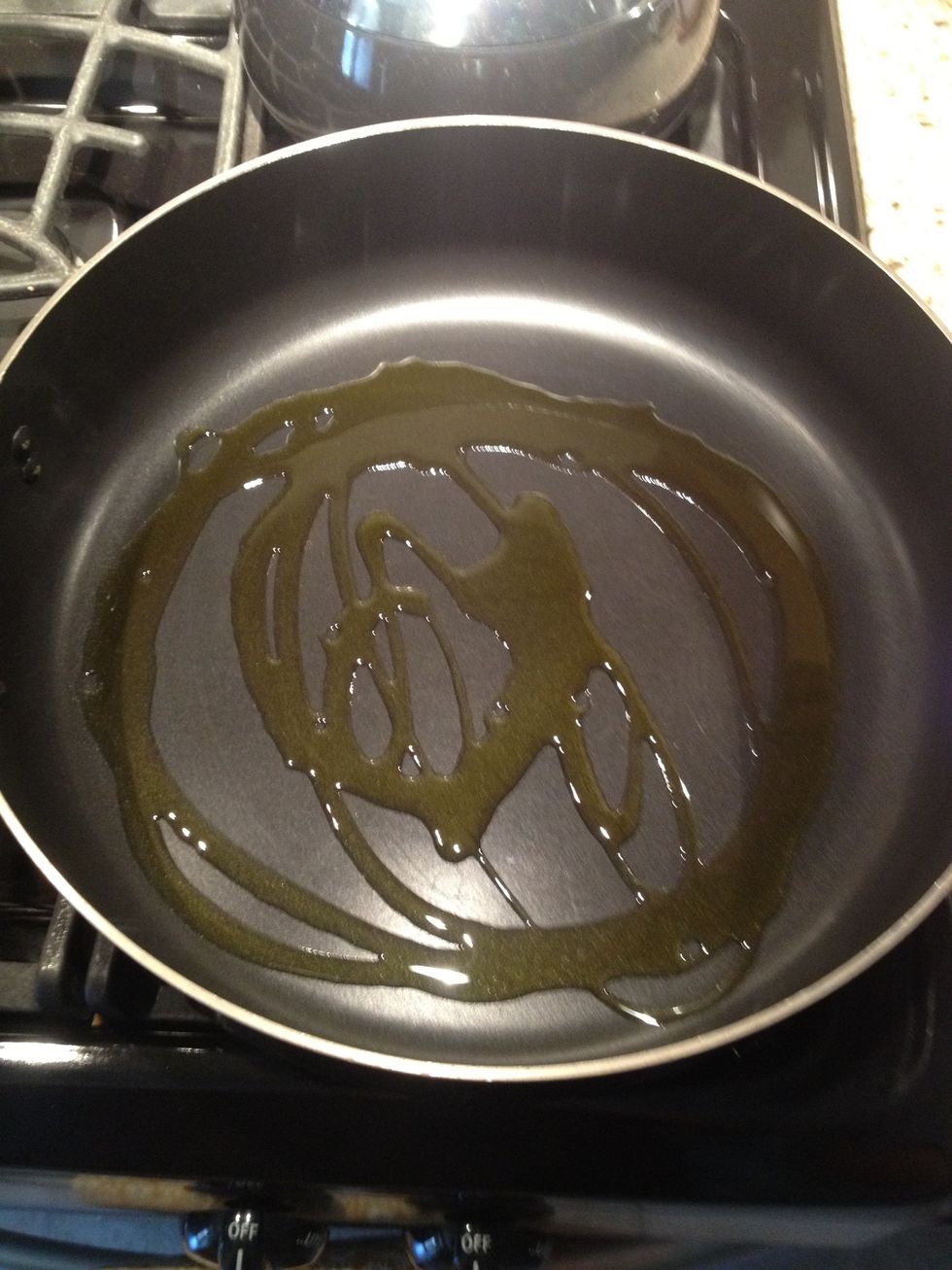 Add about a half cup of olive oil to a skillet.
Chop cooked chicken breasts (I used two) into bite sized pieces.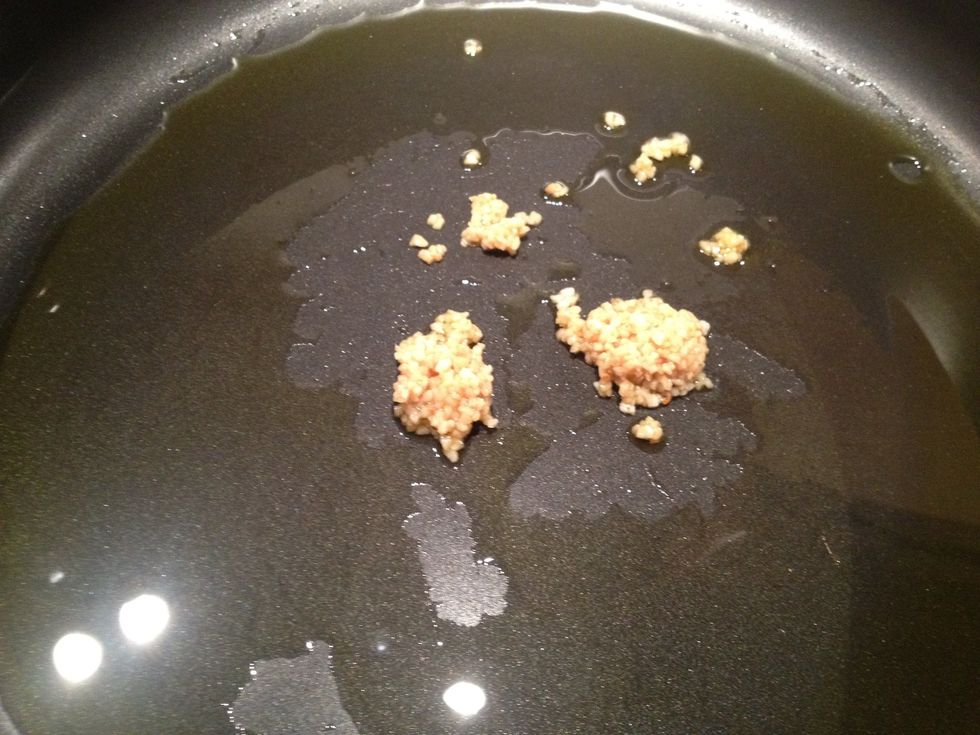 Heat skillet over medium high heat. Add two cloves of finely minced garlic. (I used the jarred kind) Sauté about one minute. Don't burn!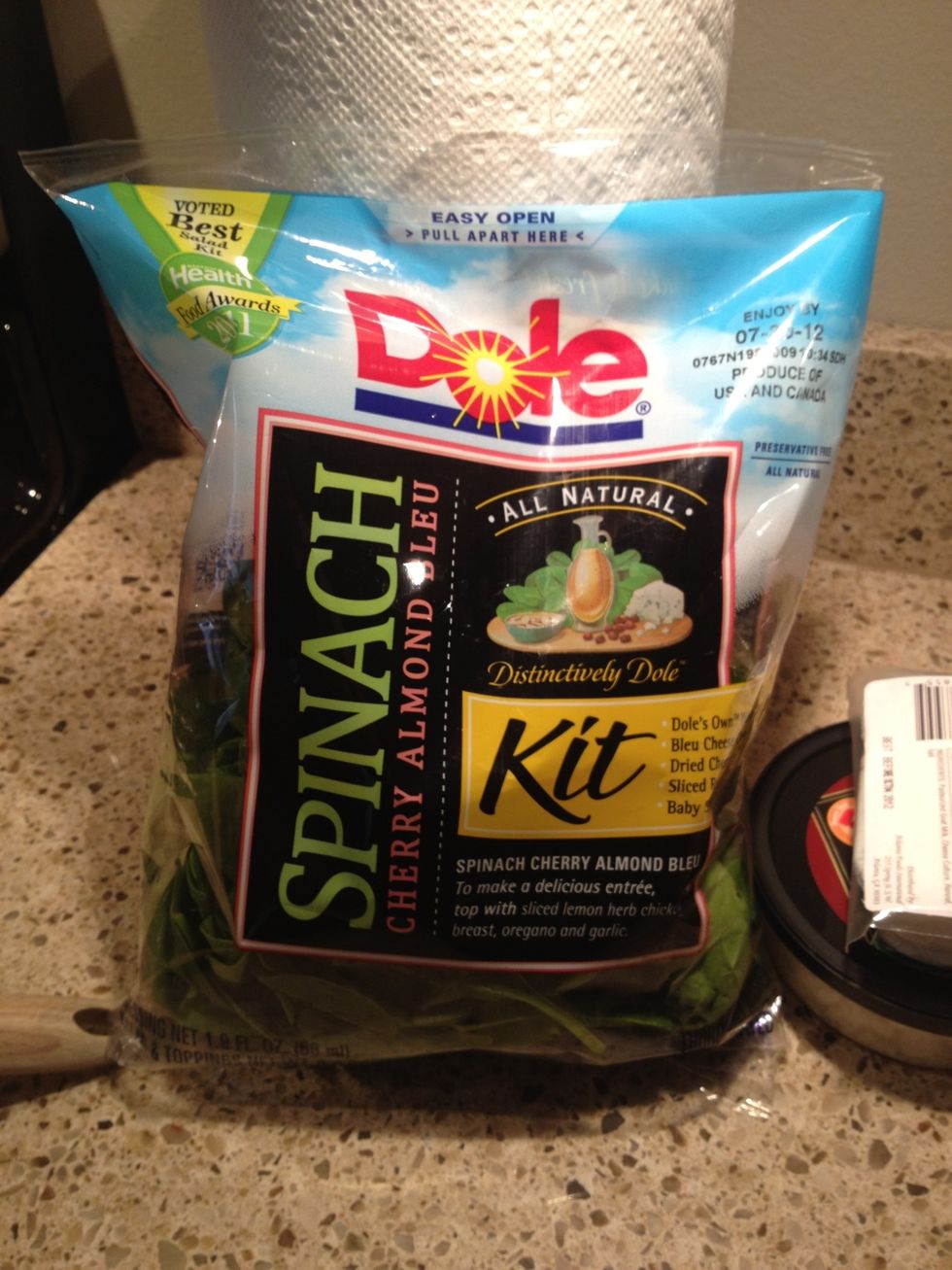 Next, get spinach out.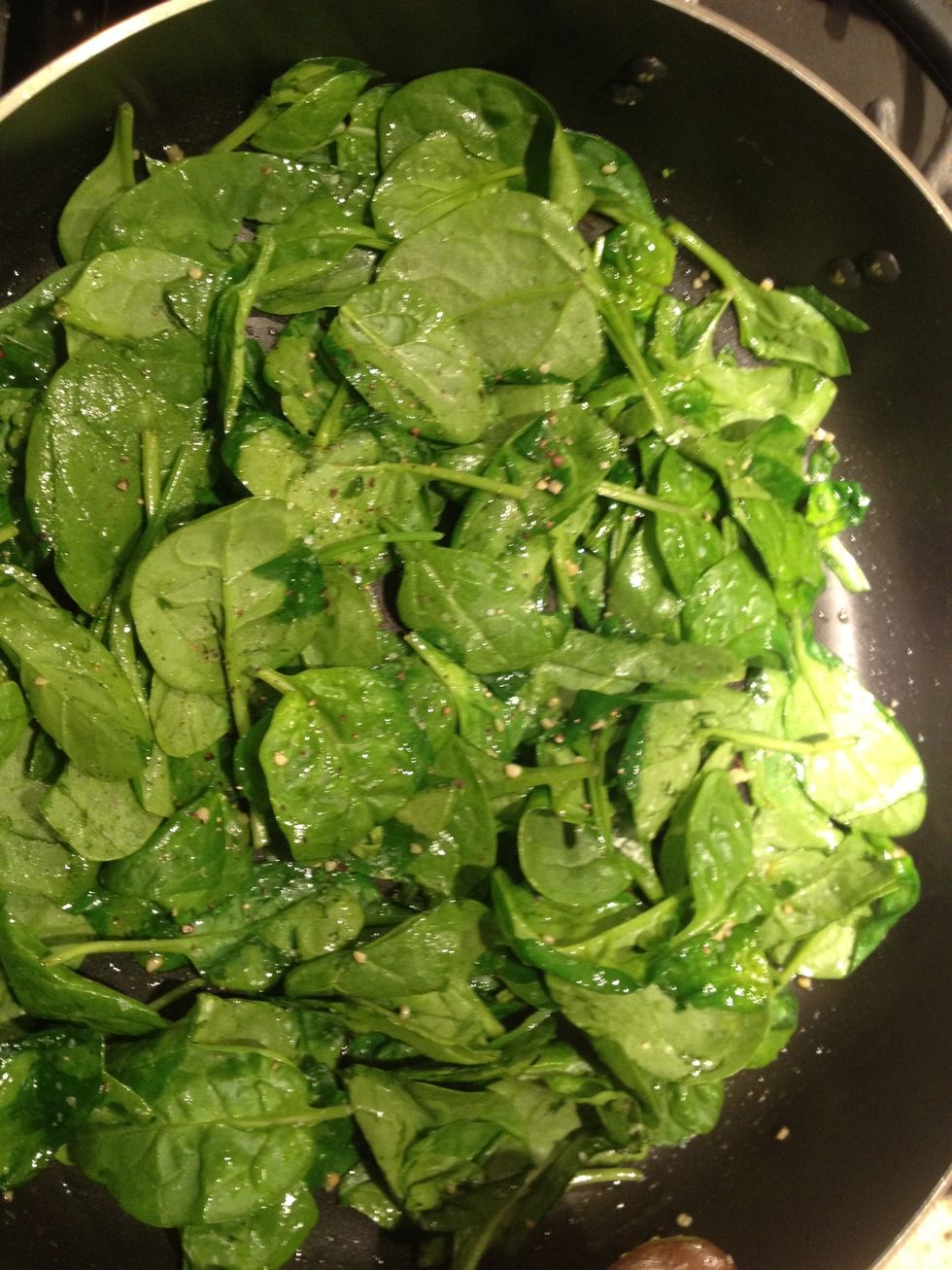 Add spinach to olive oil and garlic. Add salt and pepper and sauté until wilted. I used about two or three cups.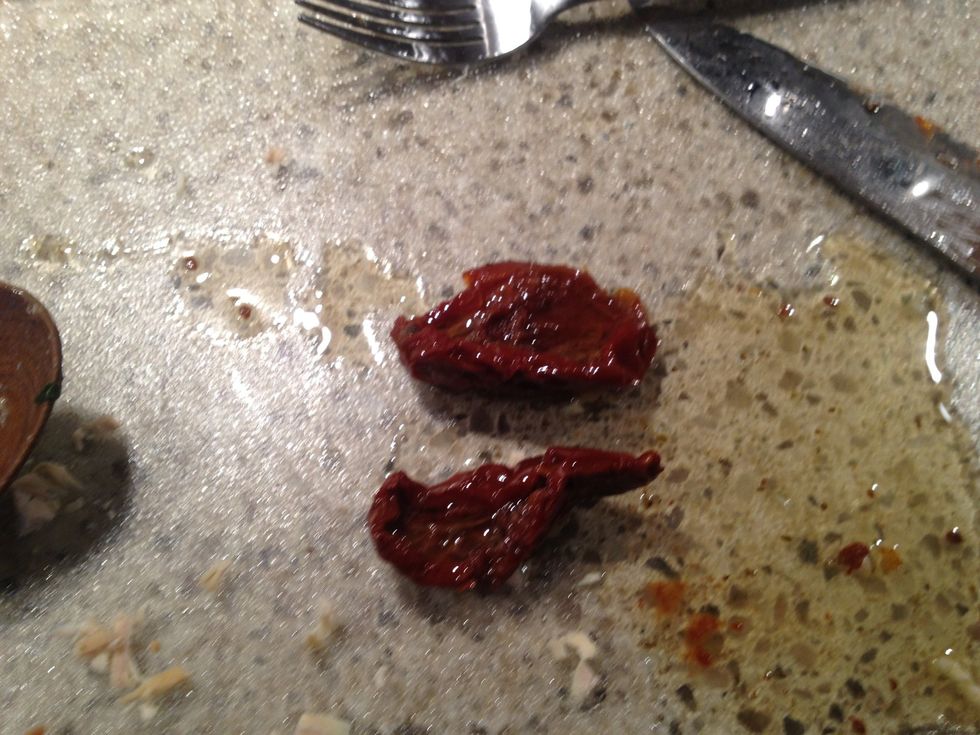 Meanwhile, chop the sundried tomatoes into bite sized pieces. I used about one cup.
Toss into skillet with chicken and sauté with spinach mix.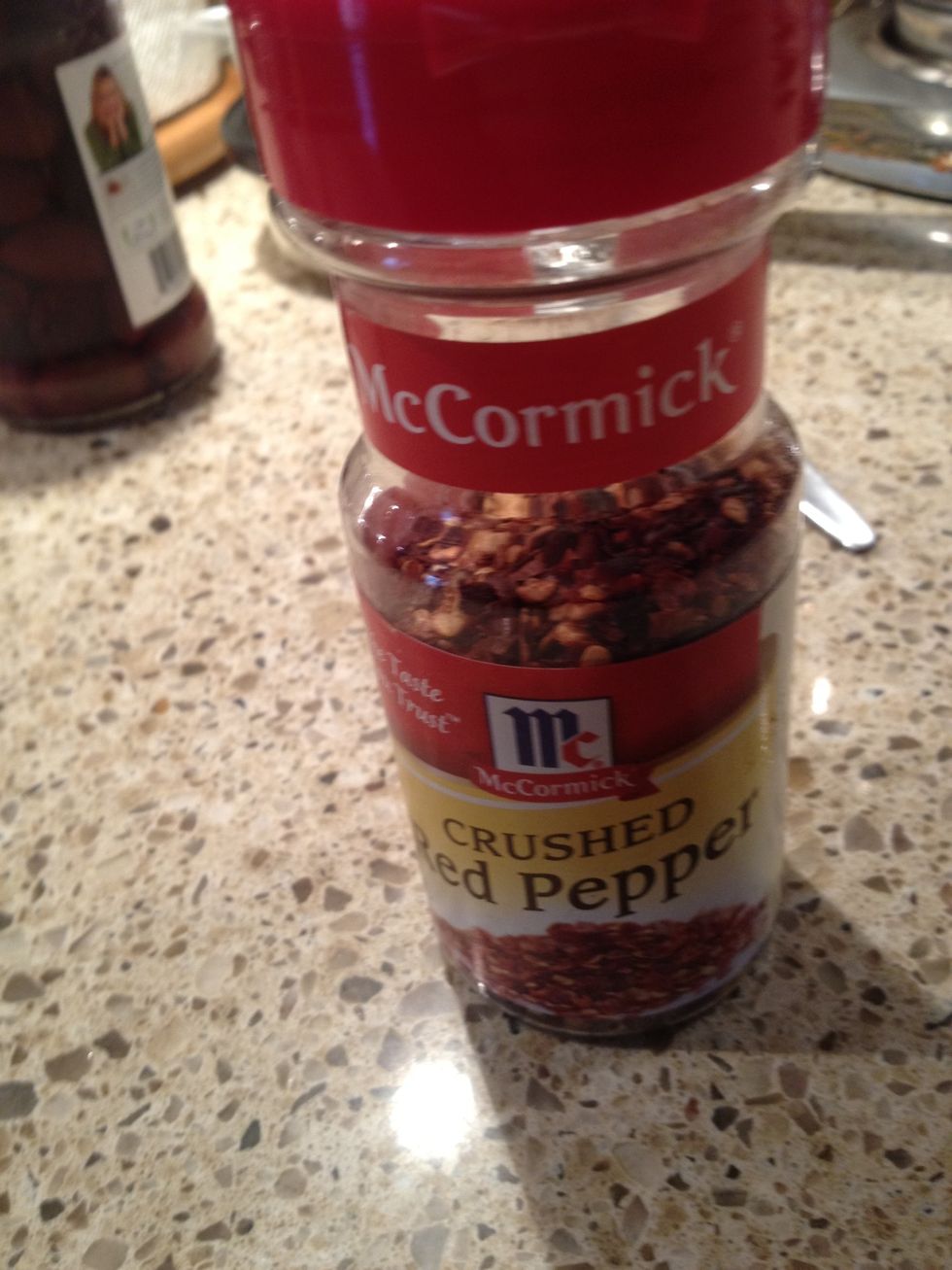 Sprinkle in pepper flakes. Use as much or as little as your spicy side desires!
I like about two teaspoons for this amount.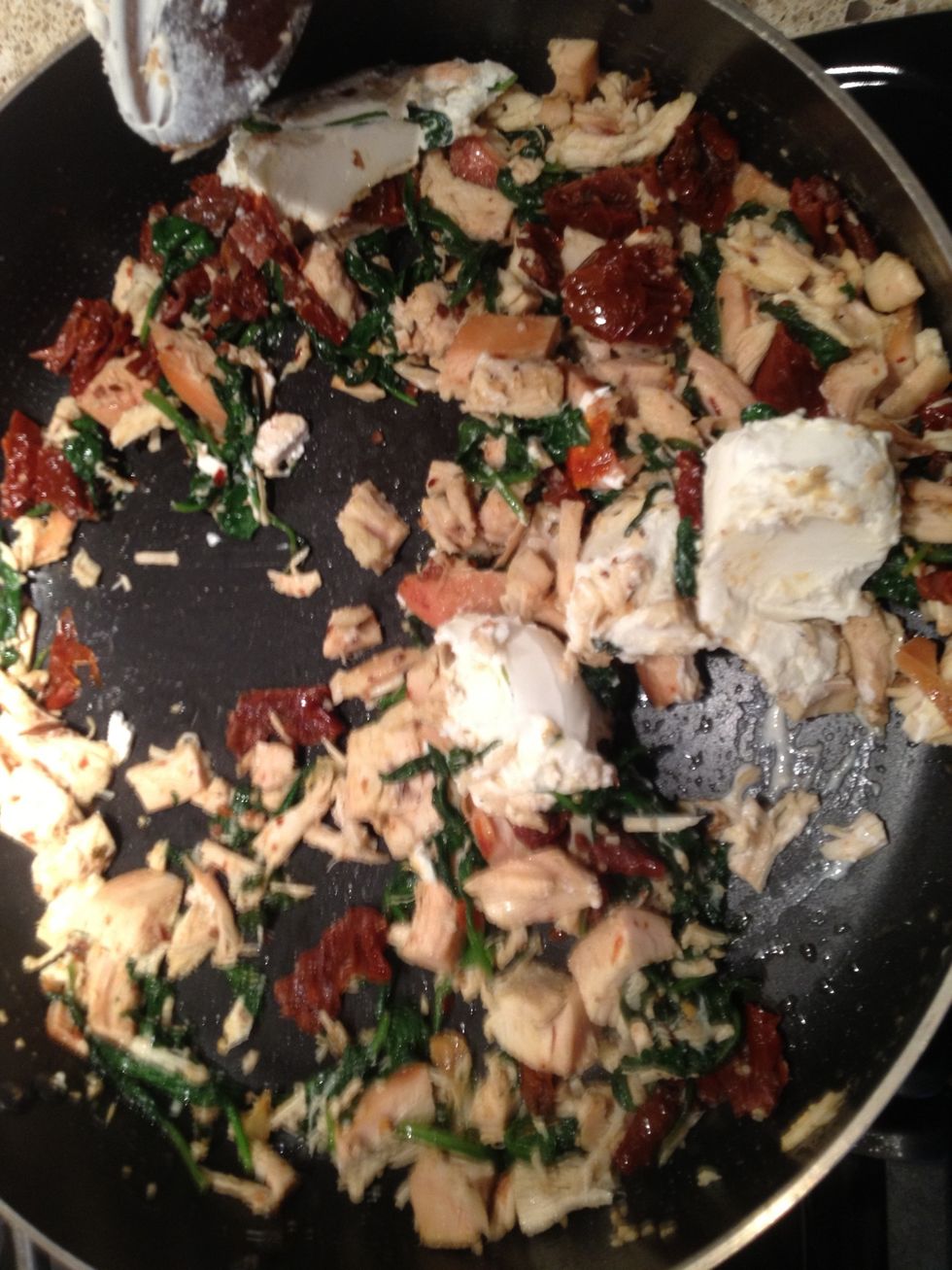 After about one minute, break up goat cheese and combine with mix. Keep it going til melted.
Once melted, drop in the feta cheese. I used about a half cup, and I love the salty bite! Turn off the heat at this point.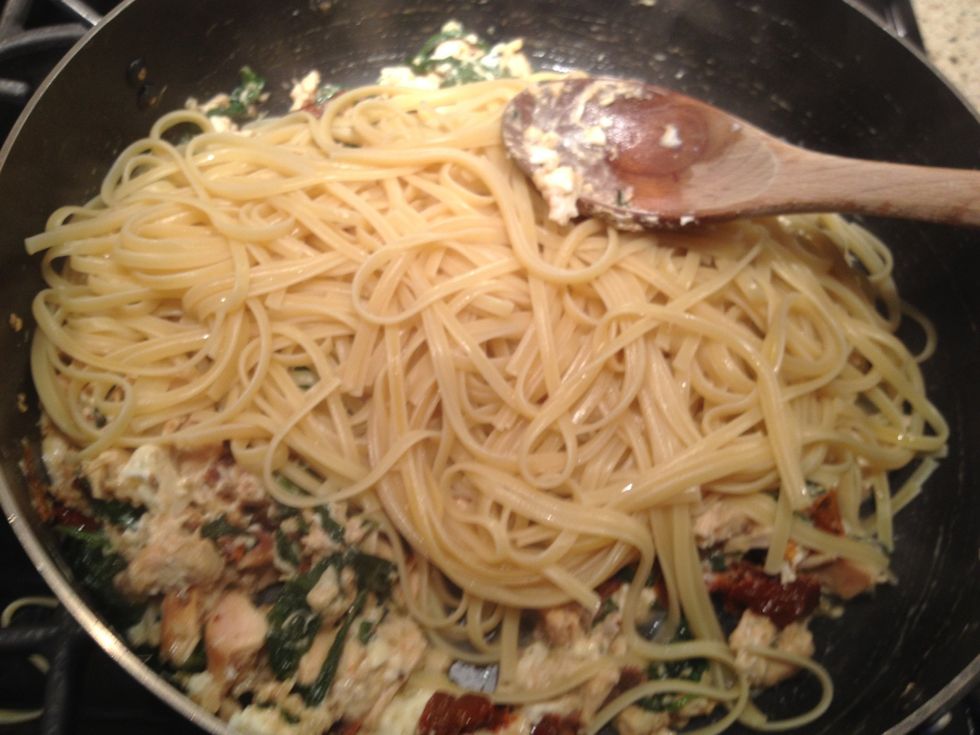 Your pasta will probably be perfectly al dente at this point. Add it directly to the pan with about a ladle full of the pasta water.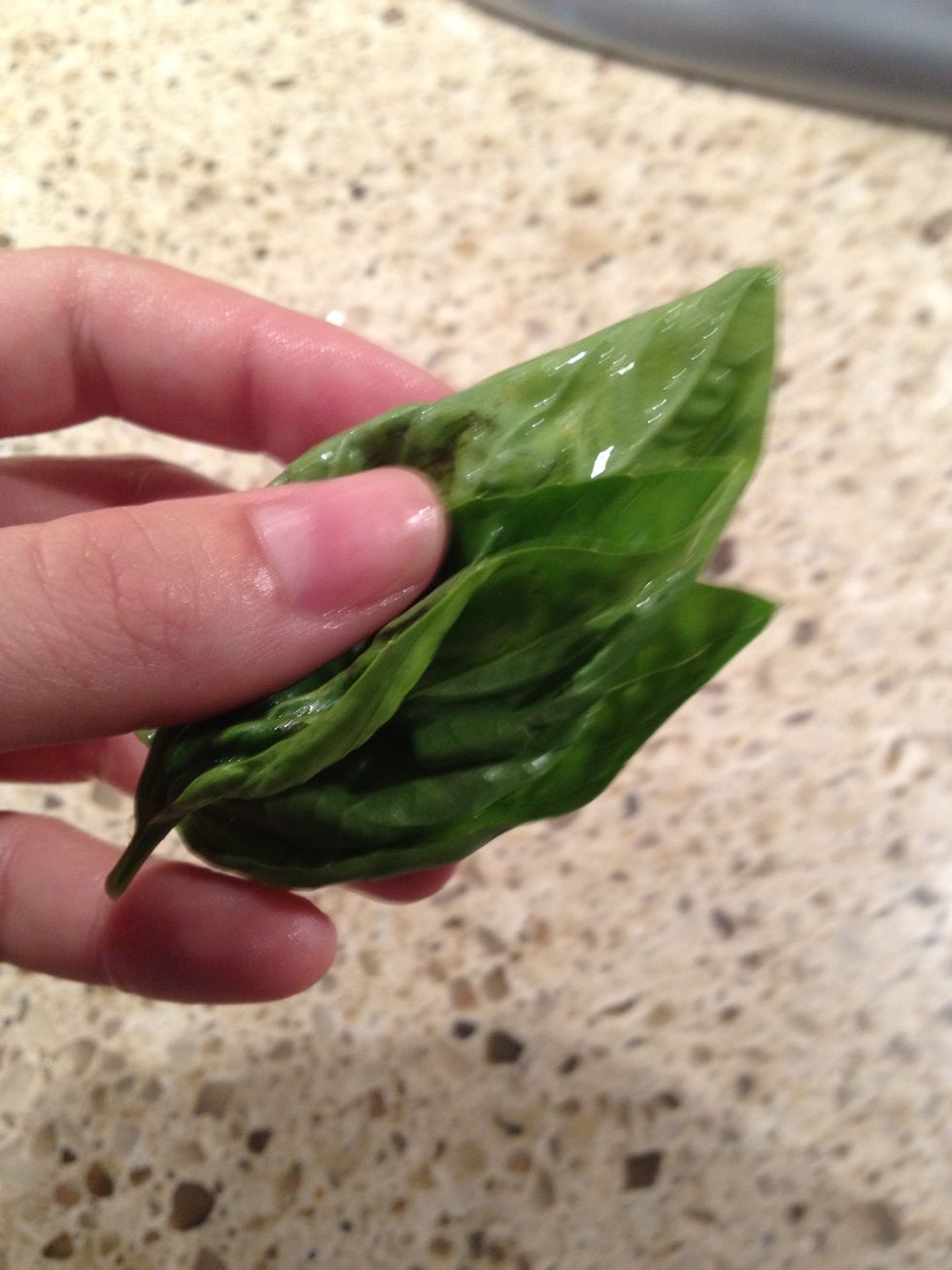 We want to add the fresh basil now. I use about two tablespoons.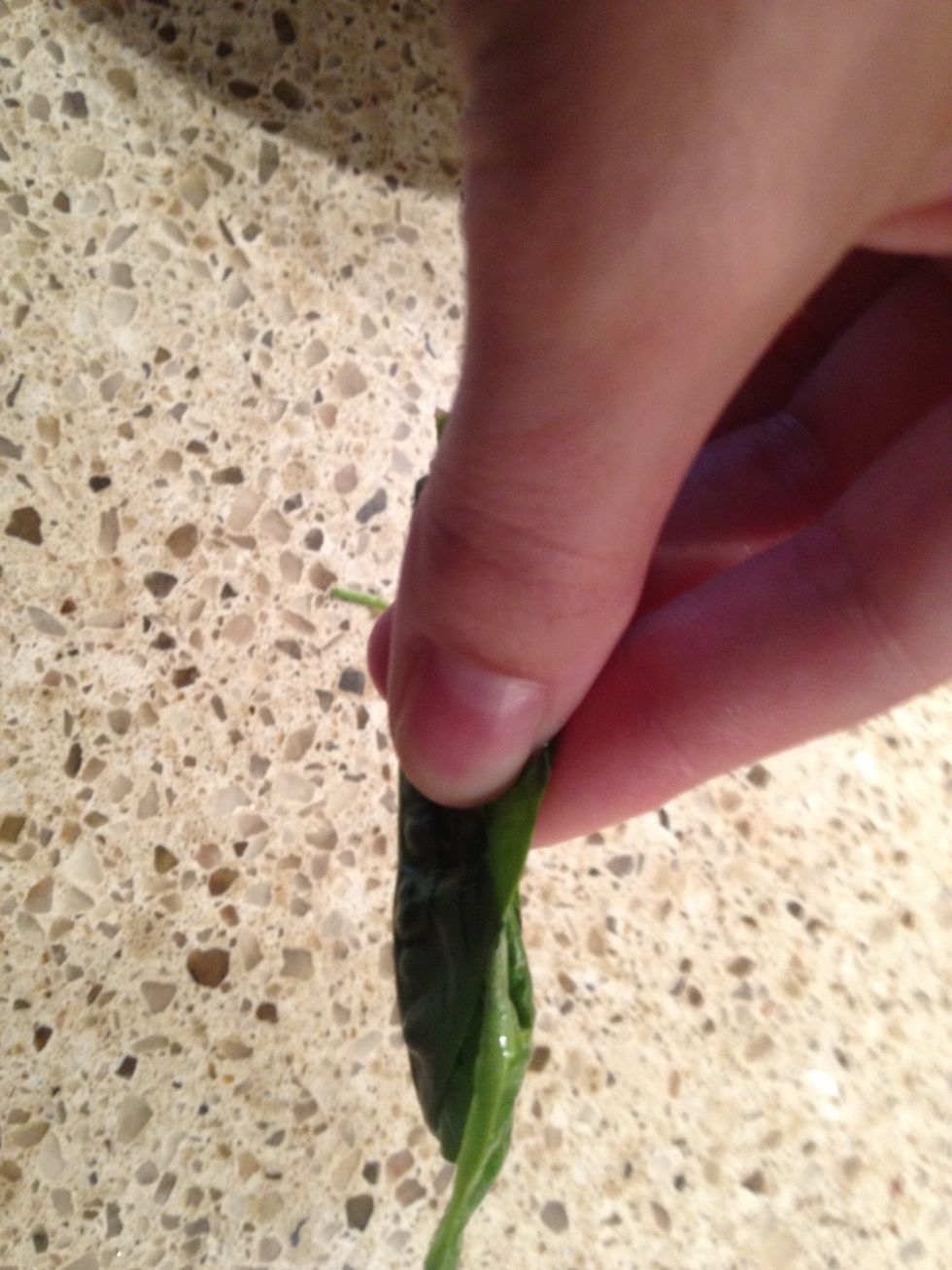 Roll tightly together and slice with kitchen shears into slim ribbons (aka- chiffonade).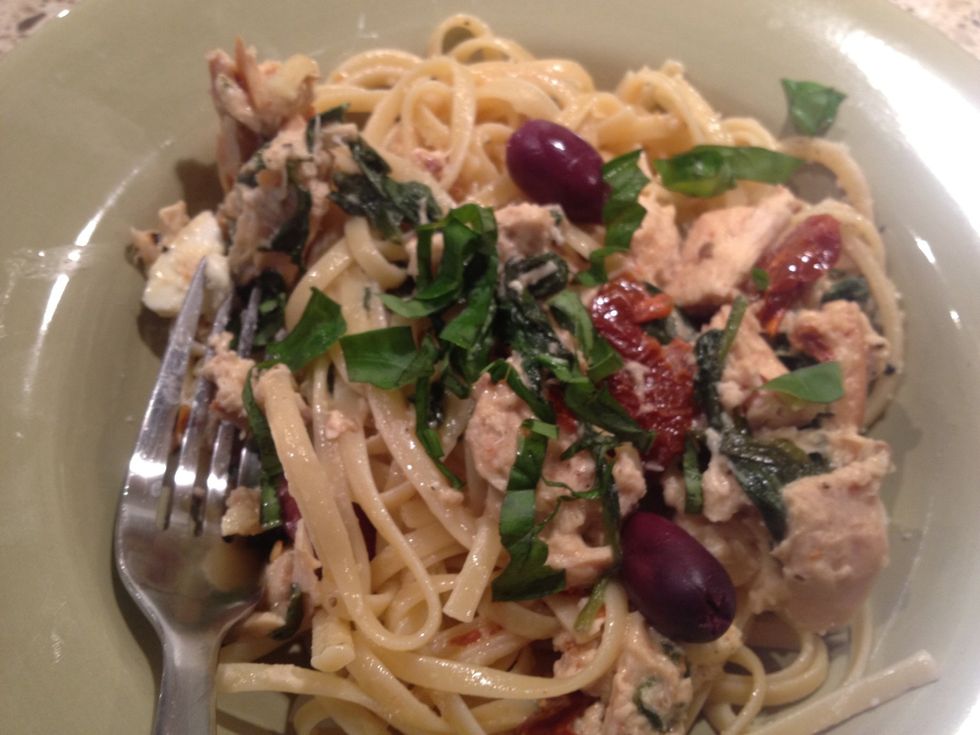 Should look like this once tossed. Sprinkle some Parmesan cheese on top and add kalamata olives when served if desired!
Bon appetite Snapguide friends!
Olive oil
Linguine pasta
Garlic
Spinach
Sun dried tomatoes
Chicken
Goat cheese
Feta cheese
Red pepper flakes
Parmesan cheese
Basil
Brittney Muller
I am a Southern girl who loves to cook, is crazy in love with my husband, raising 3 amazing kids, and joyfully committed to serving God in all I do.