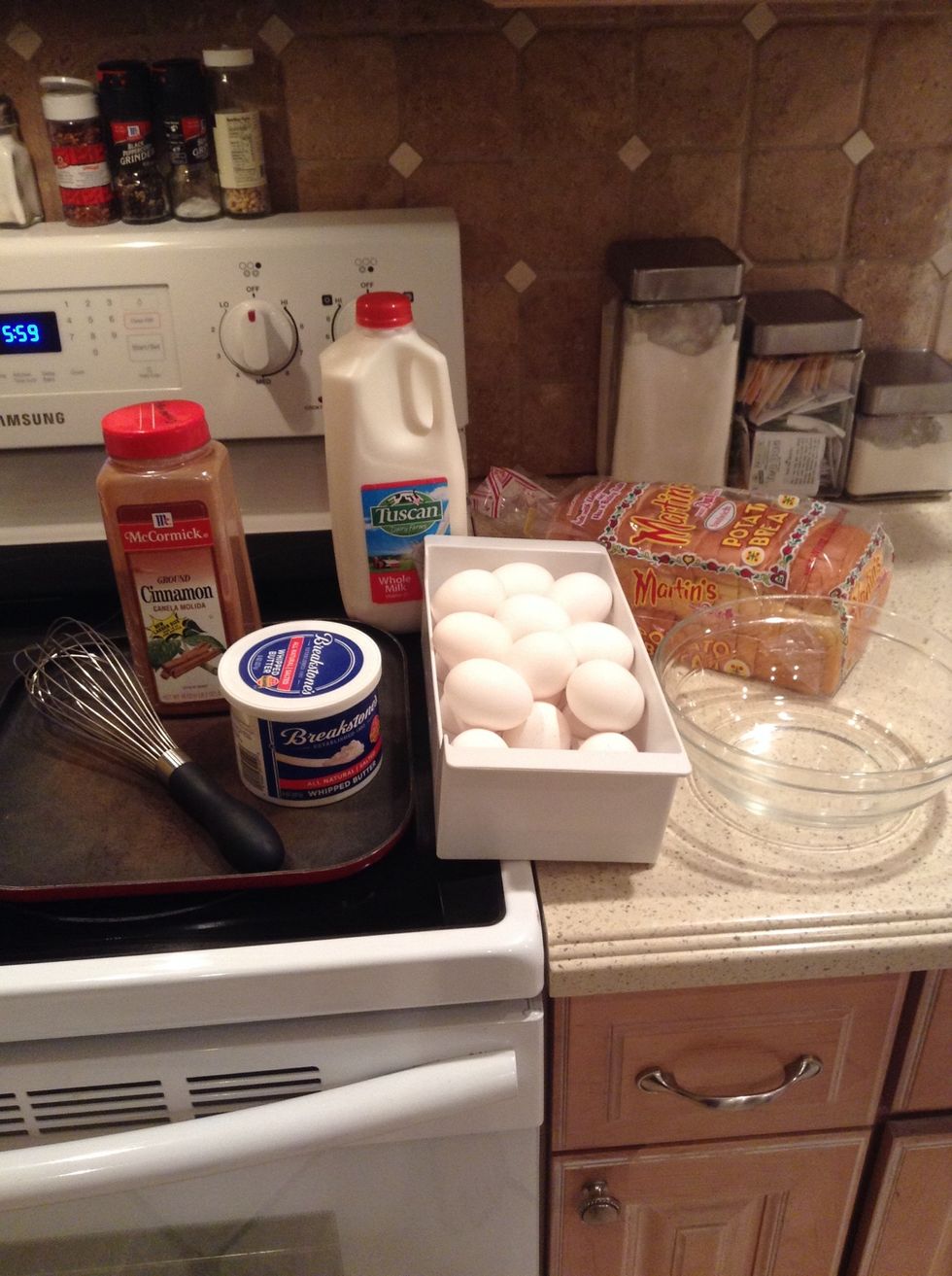 Gather the supplies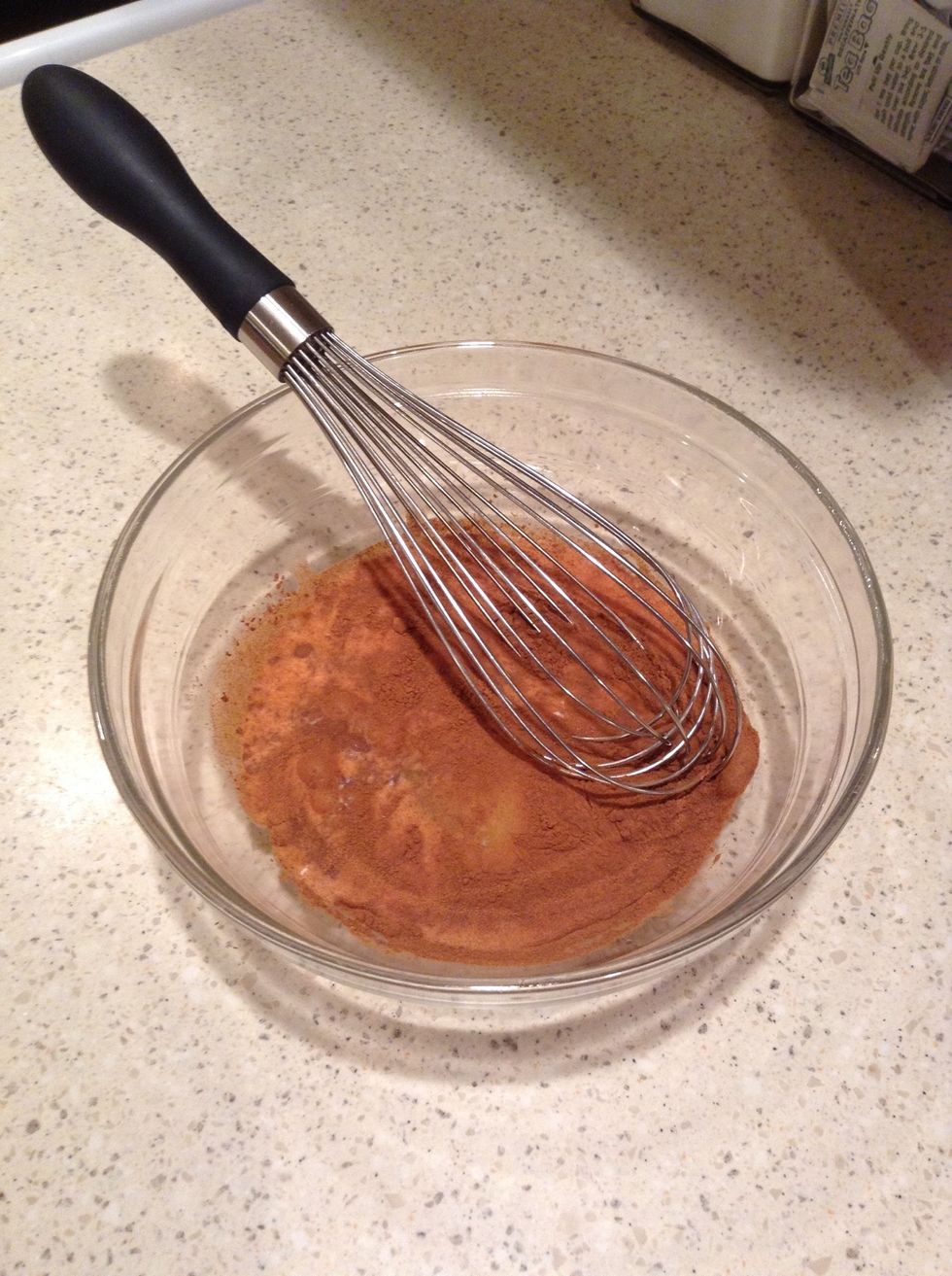 Whisk together the eggs, cinnamon, and milk until thoroughly combined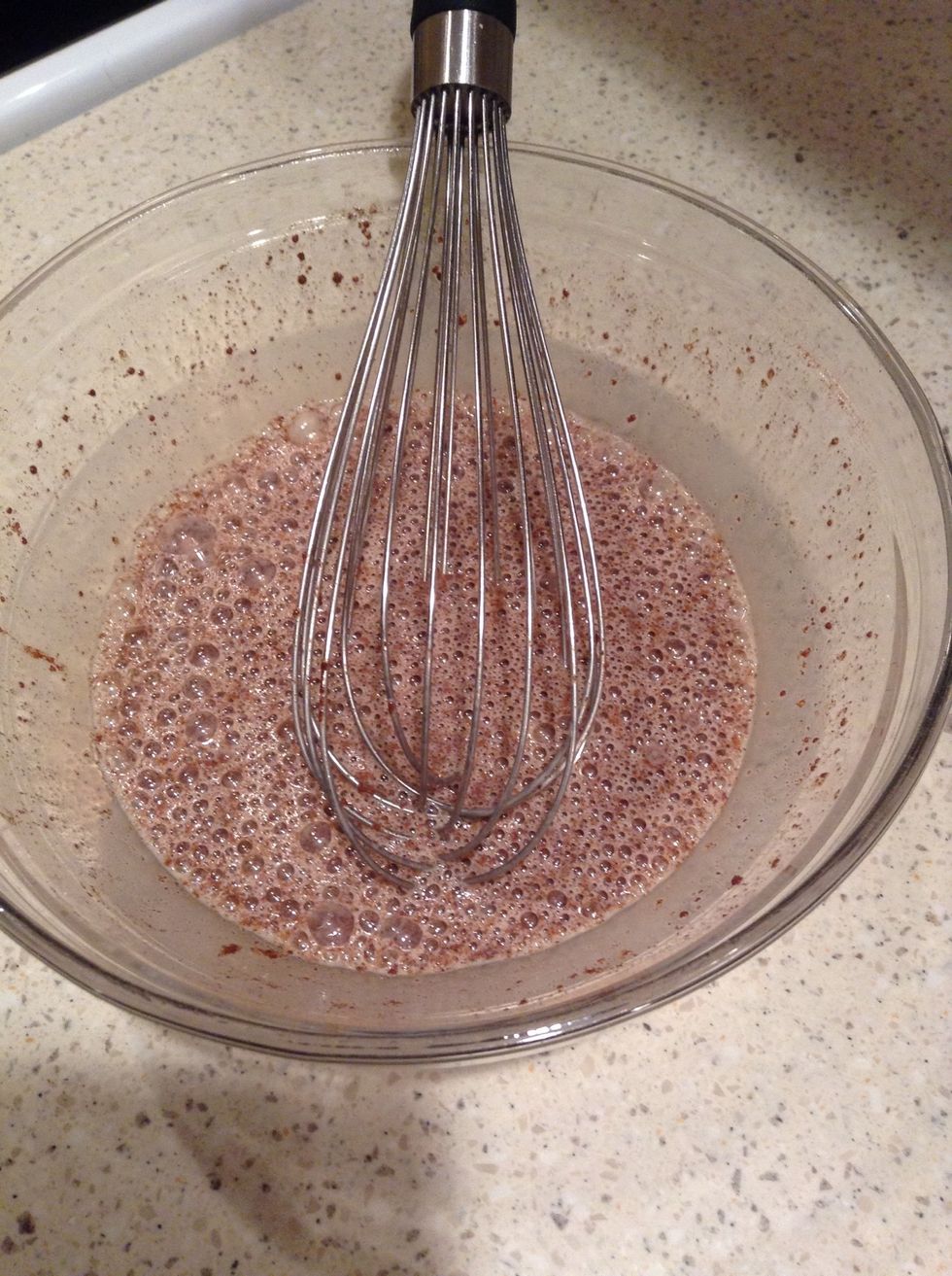 When combined, set aside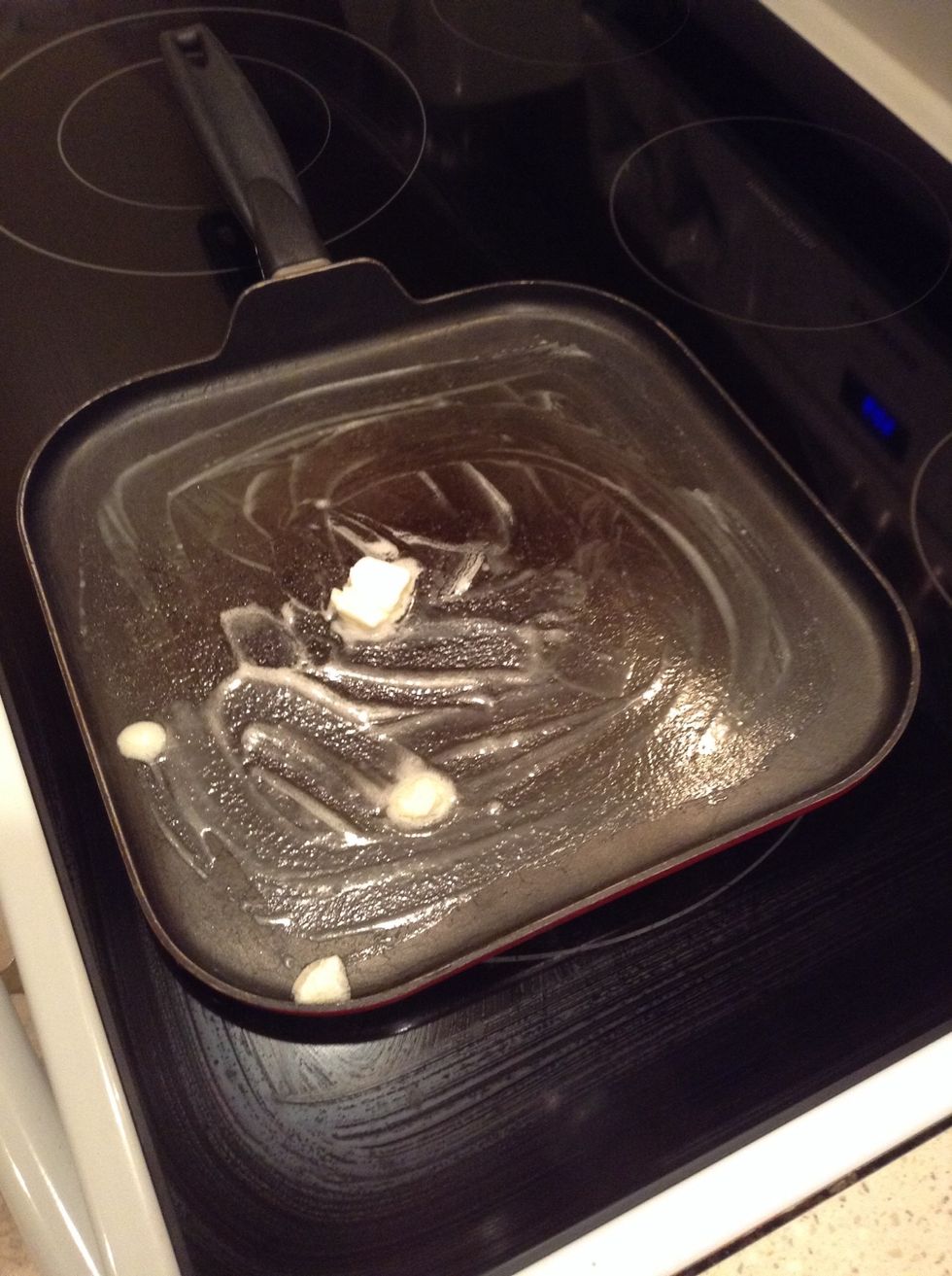 Melt the butter in the pan on low. Keep the heat on low!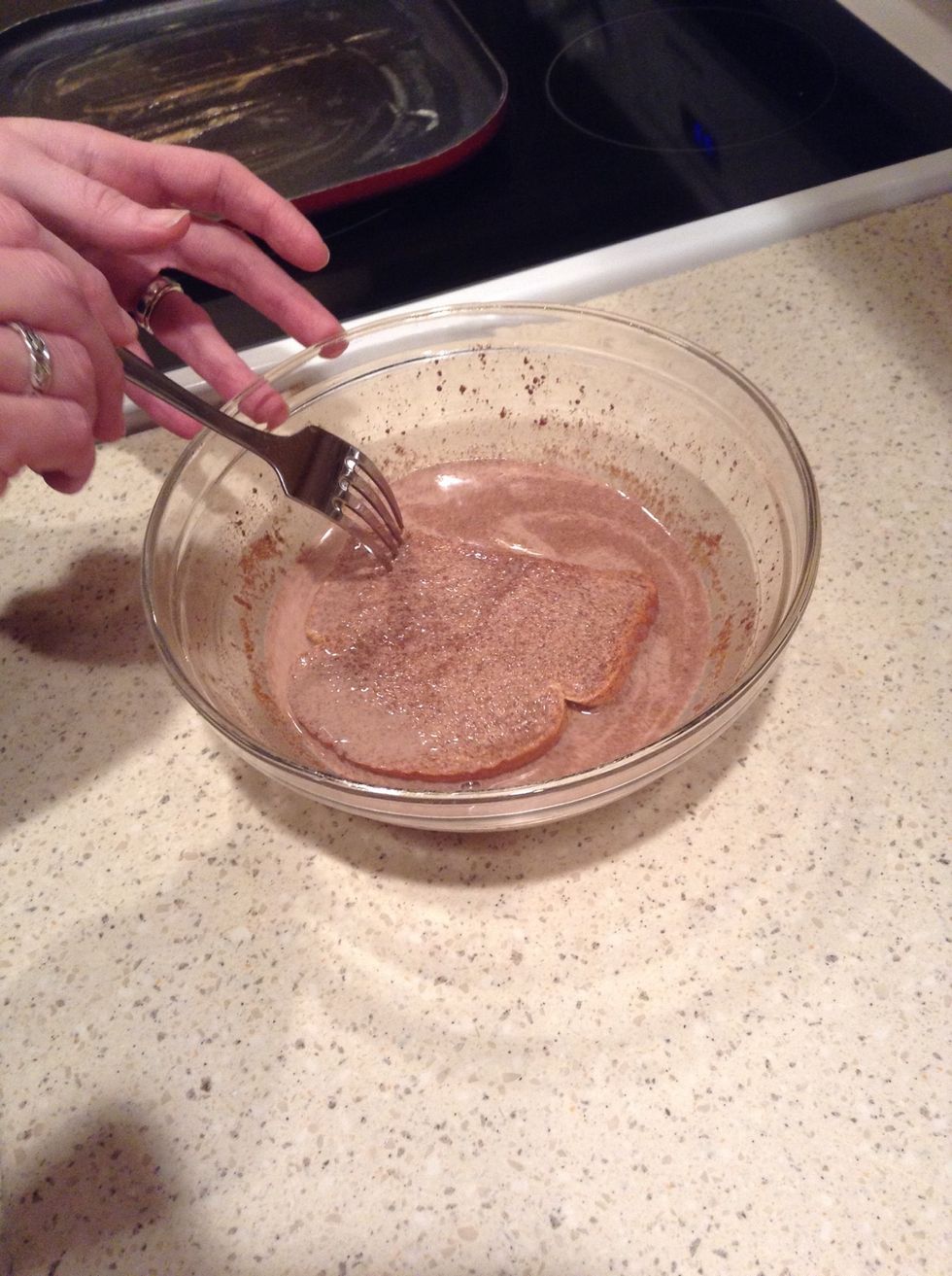 Quickly dip the bread into the bowl. Don't leave it in for too long - it gets soggy!!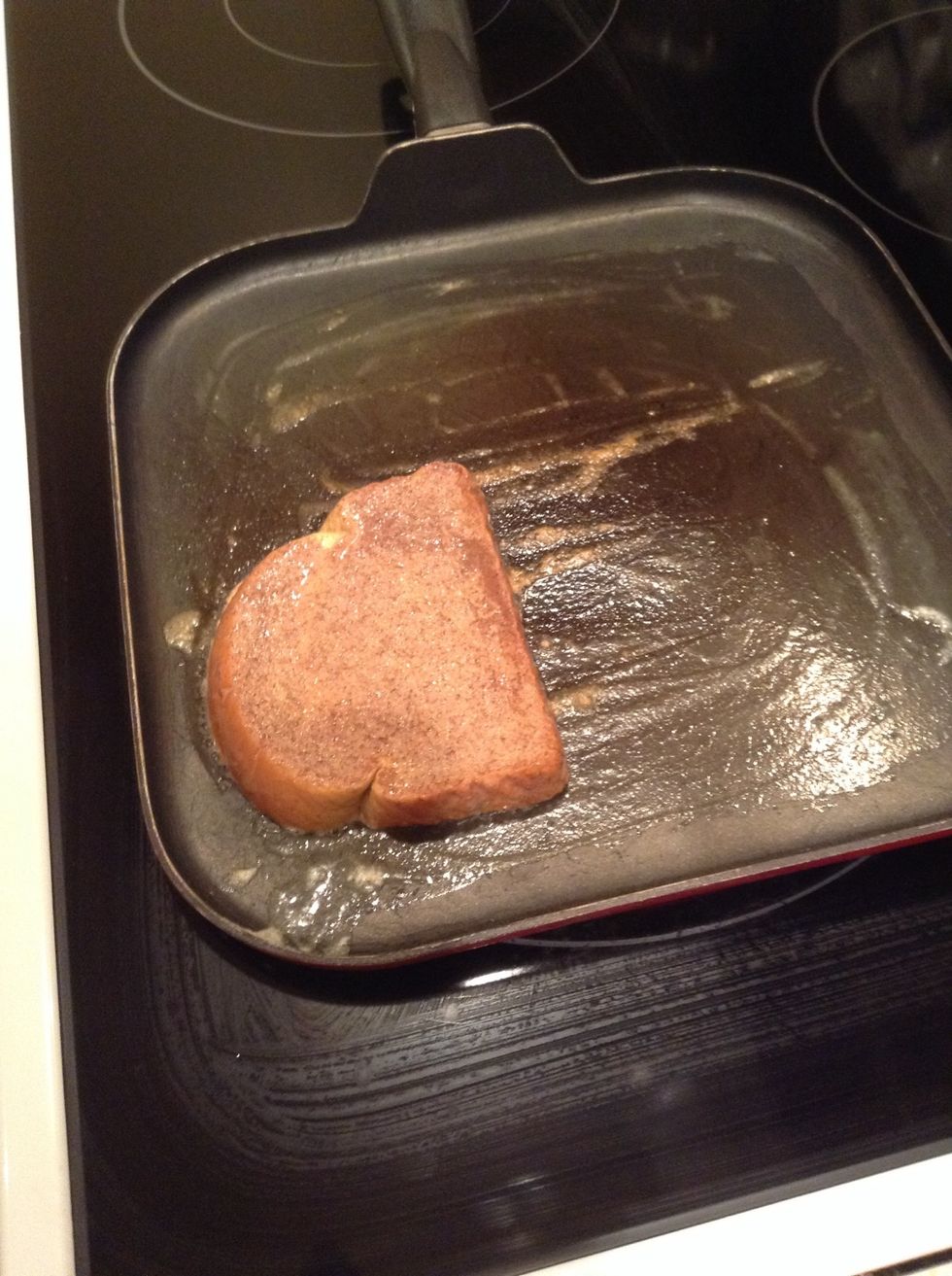 Then, put the bread in the pan. Cook on each side for 3-4 mins or until brown and crispy
Then flip and add a small pat of butter in the middle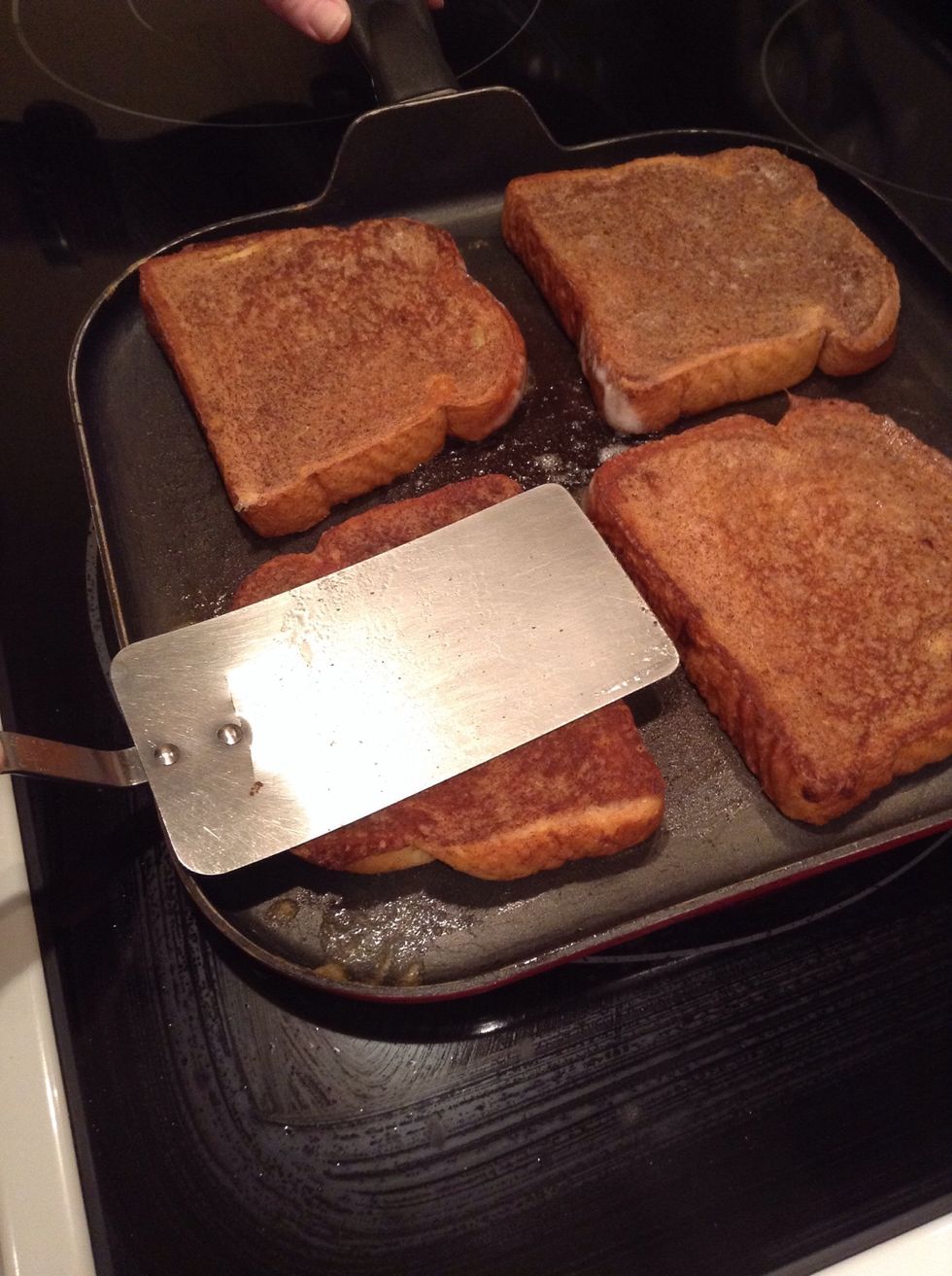 We like to press ours so they're not as thick!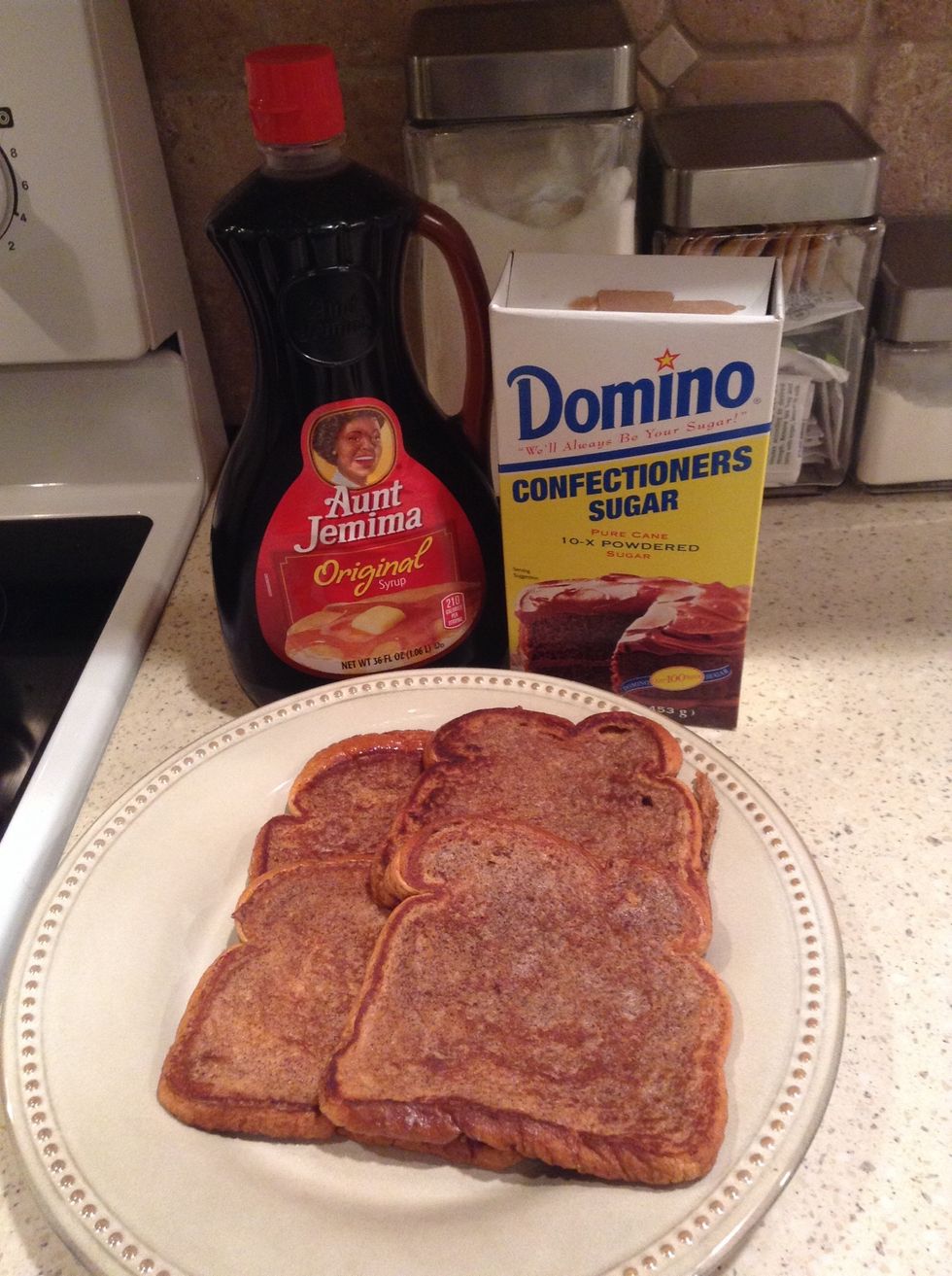 Serve and enjoy!!
1.0 Egg
6.0 Pats of Butter
1/2Tbsp Cinnamon
1.0c Milk
4.0 Bread