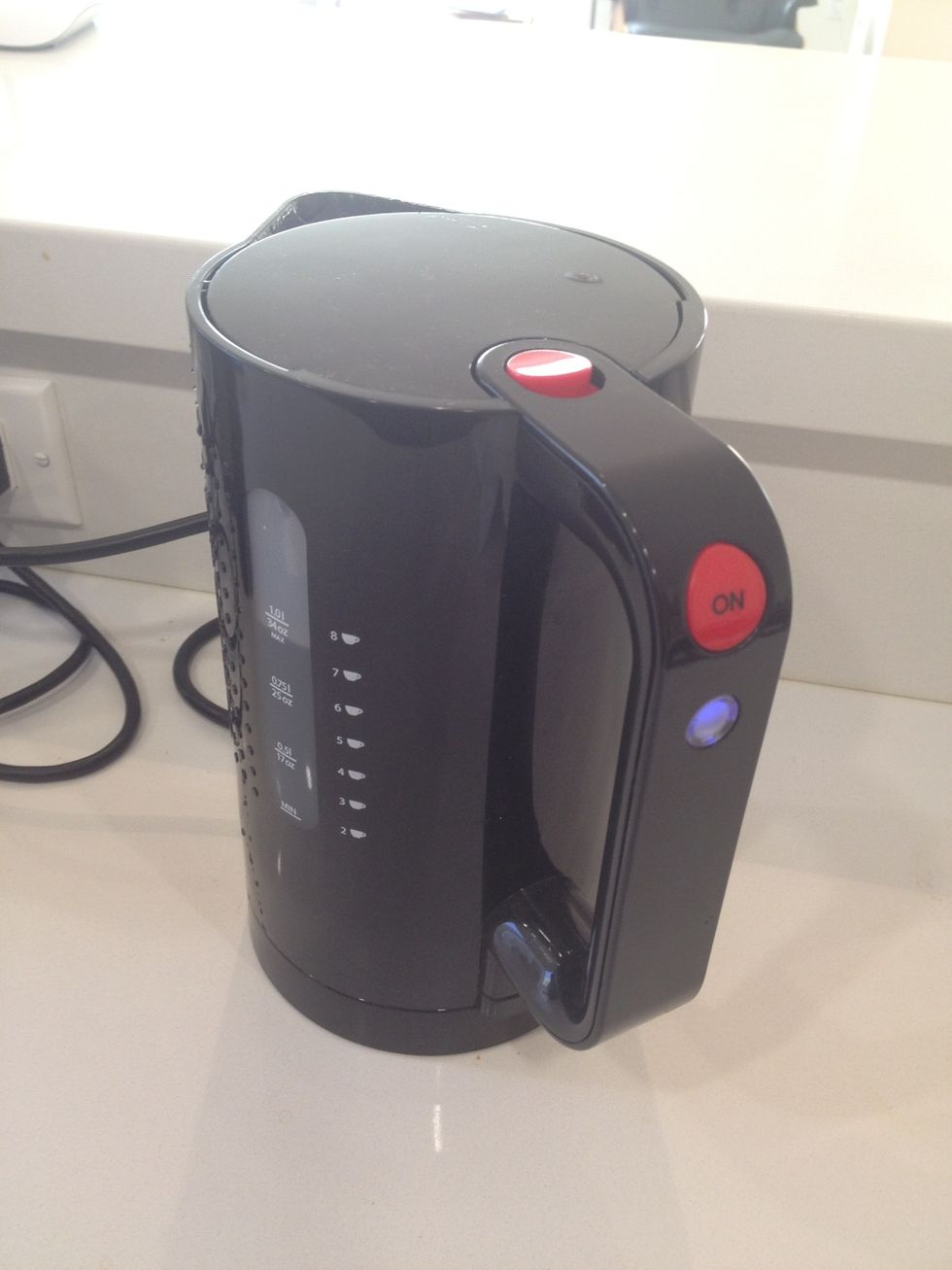 Put cold water in a kettle and get it boiling. (Dont use hot tap water - it sometimes tastes funny from sitting in the hot water heater so long.)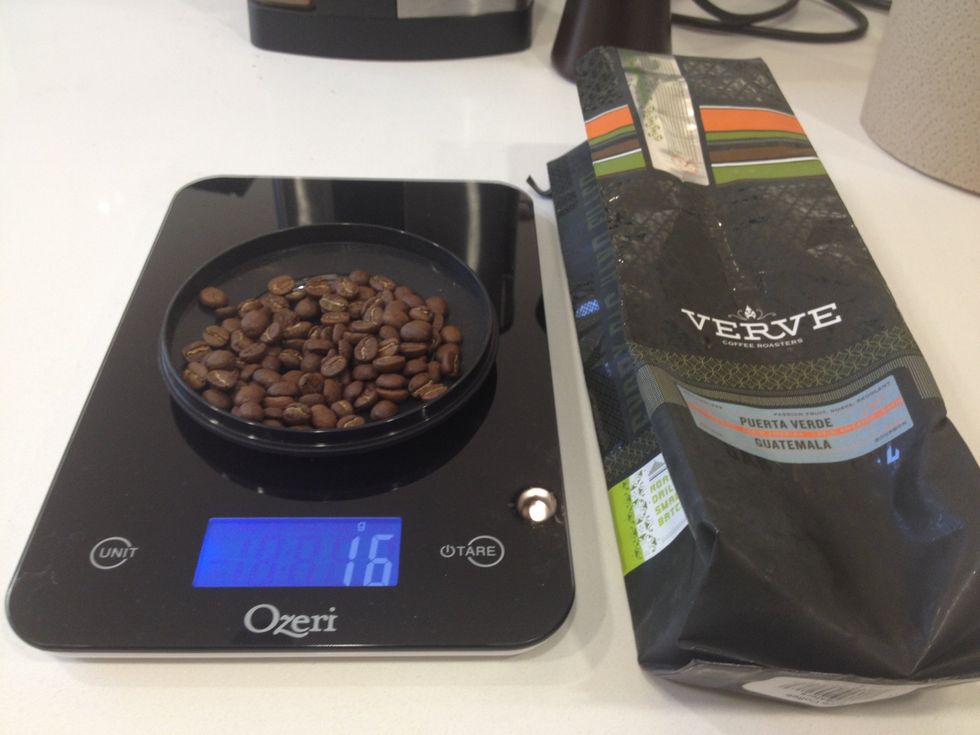 Measure out about 15g of fresh coffee beans per cup. I keep beans sealed in the fridge for a few weeks.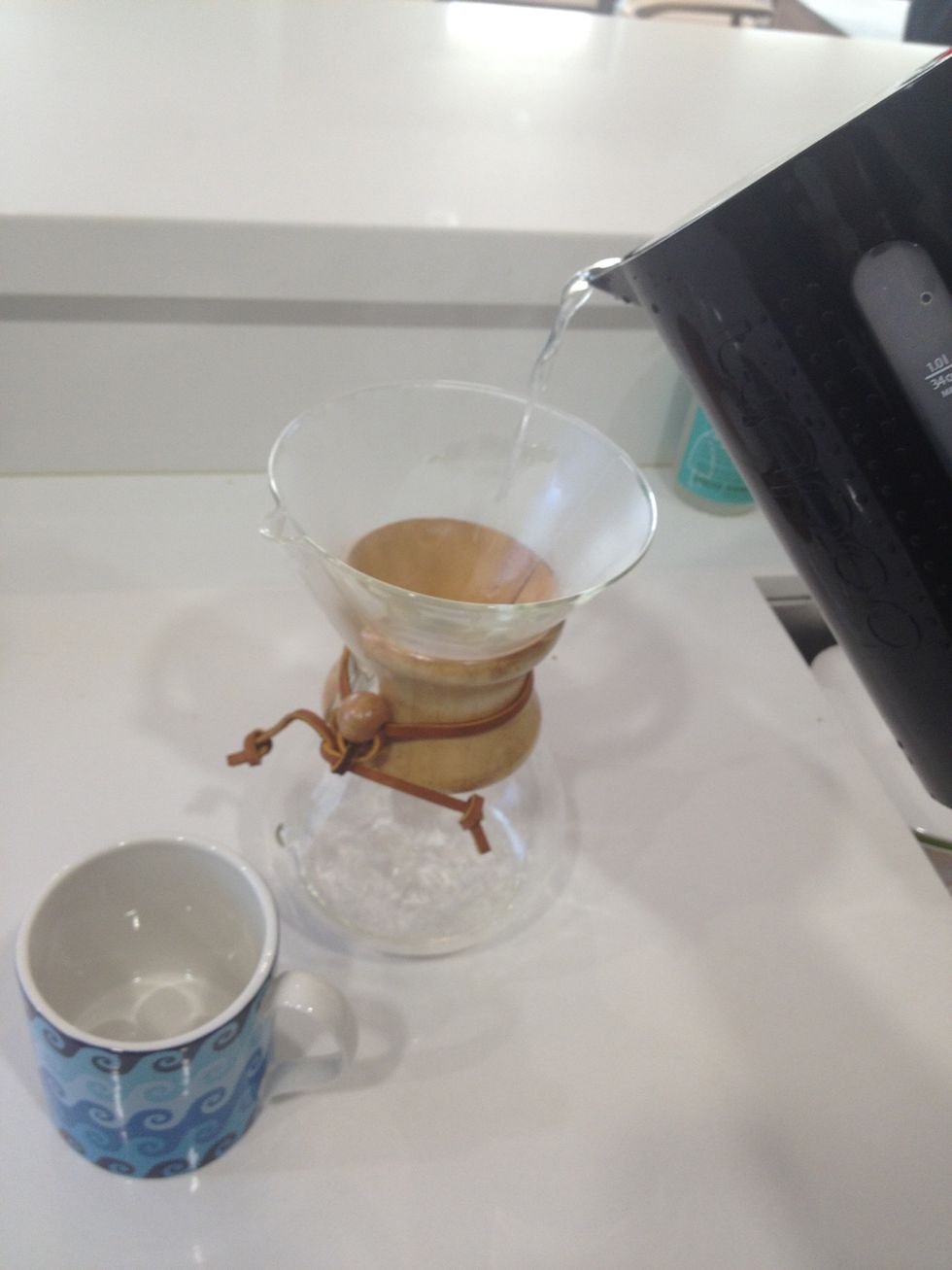 Warm your mug and Chemex with some hot water.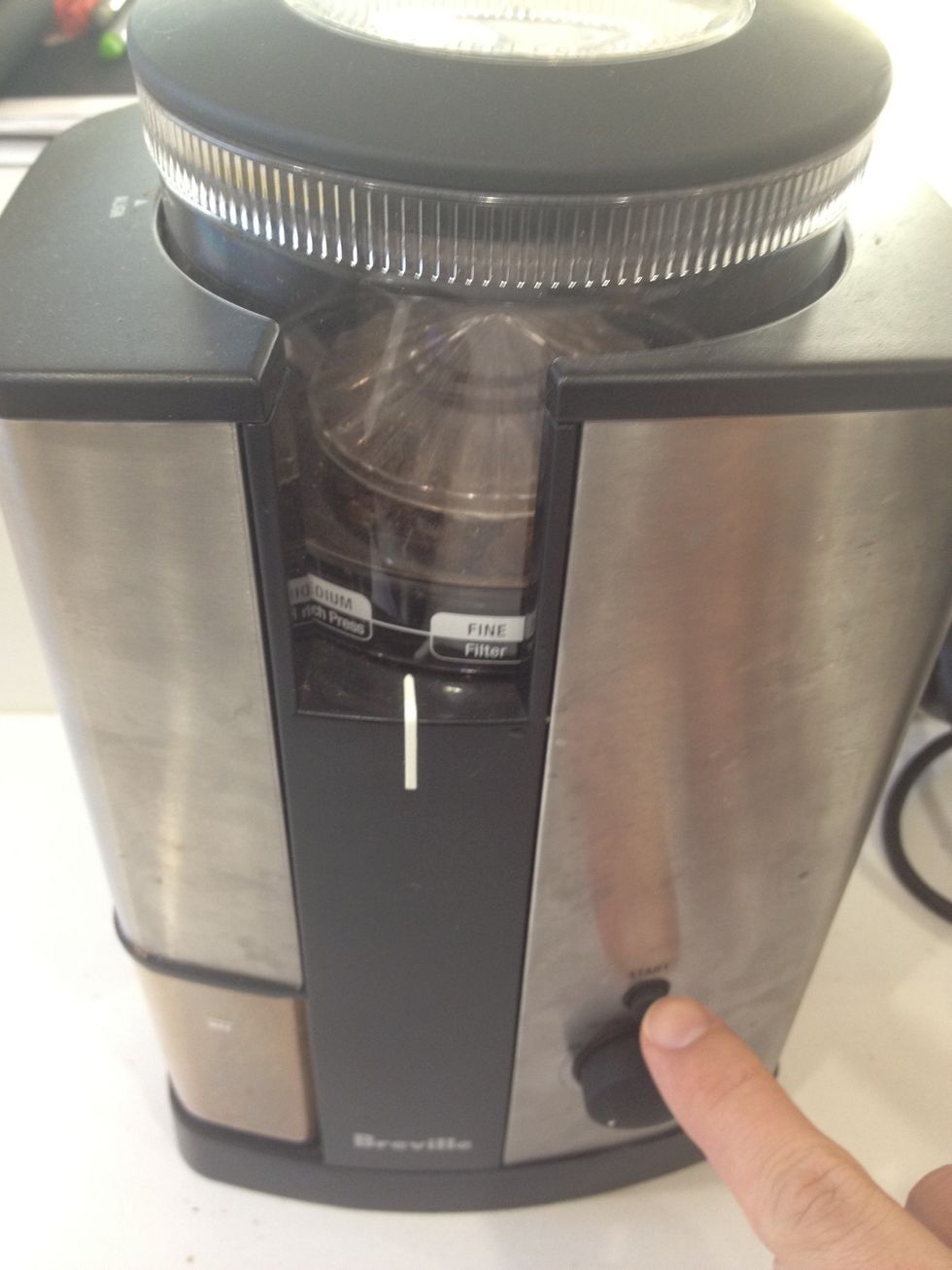 Grind your beans with a burr grinder set to fine (Experiment with settings. Too slow to drip? Set it more coarse.)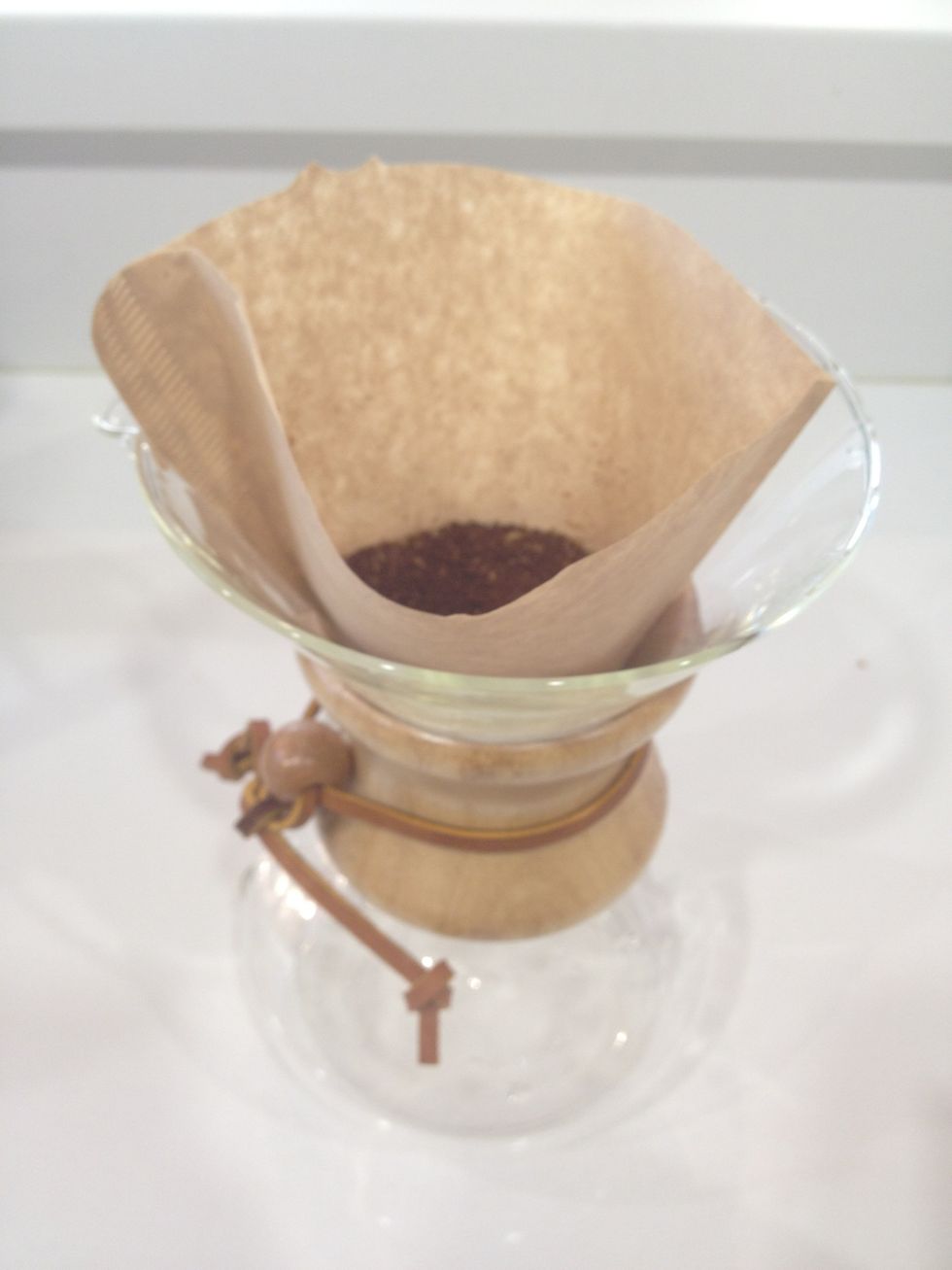 Empty out Chemex. Add filter and coffee grounds.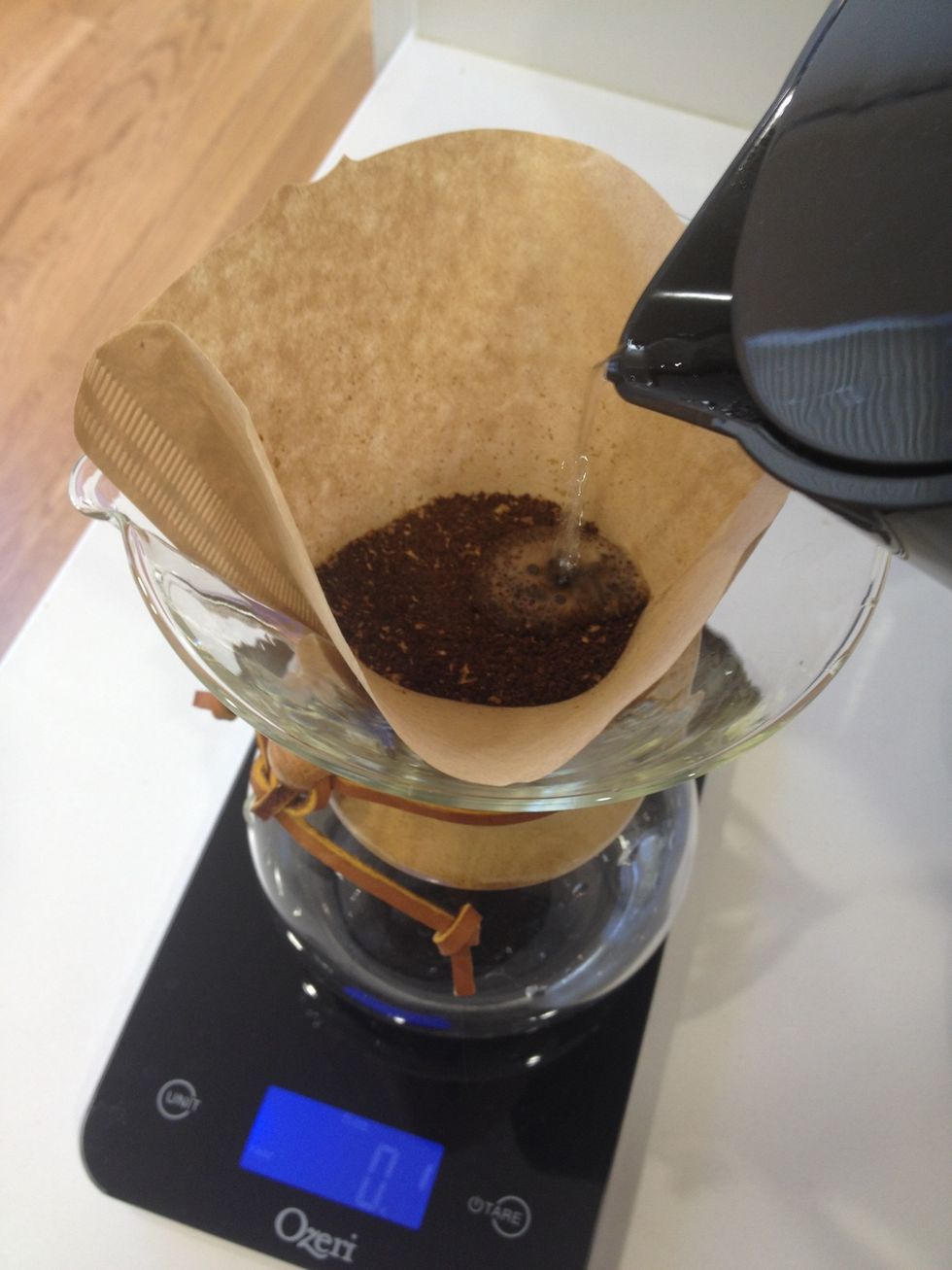 Pour just a little water over the grounds. Just enough to get them wet.
Wait 30-60 seconds for the coffee to "bloom".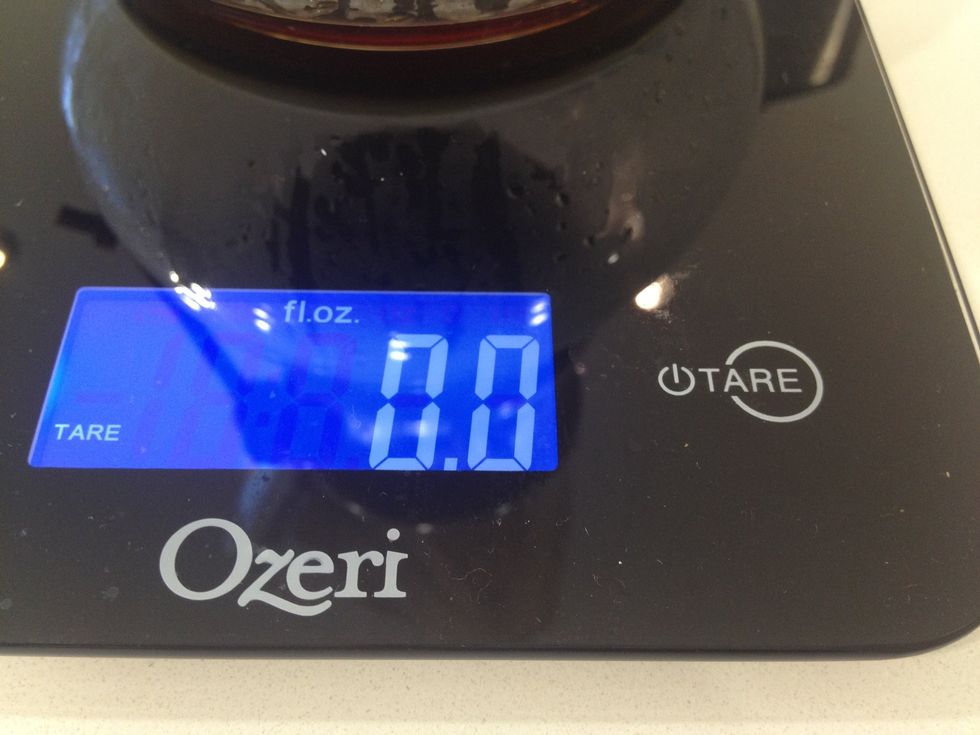 Zero out your scale and set to ounces.
Slowly pour water (just under boiling) over grounds. Avoid pouring down the edge. Don't let the water get much higher than the existing level of the grounds. Go slow.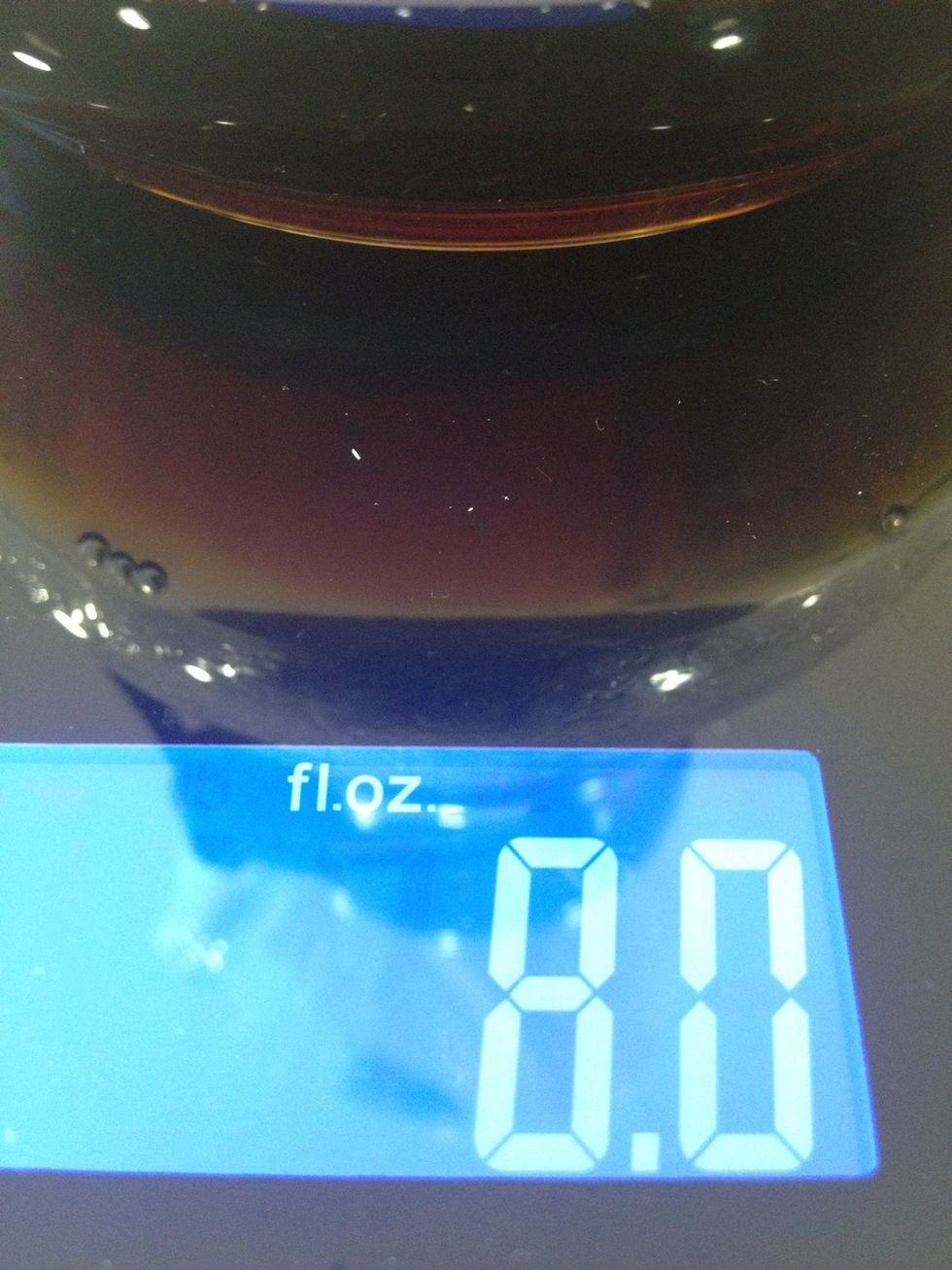 Add 8oz per cup.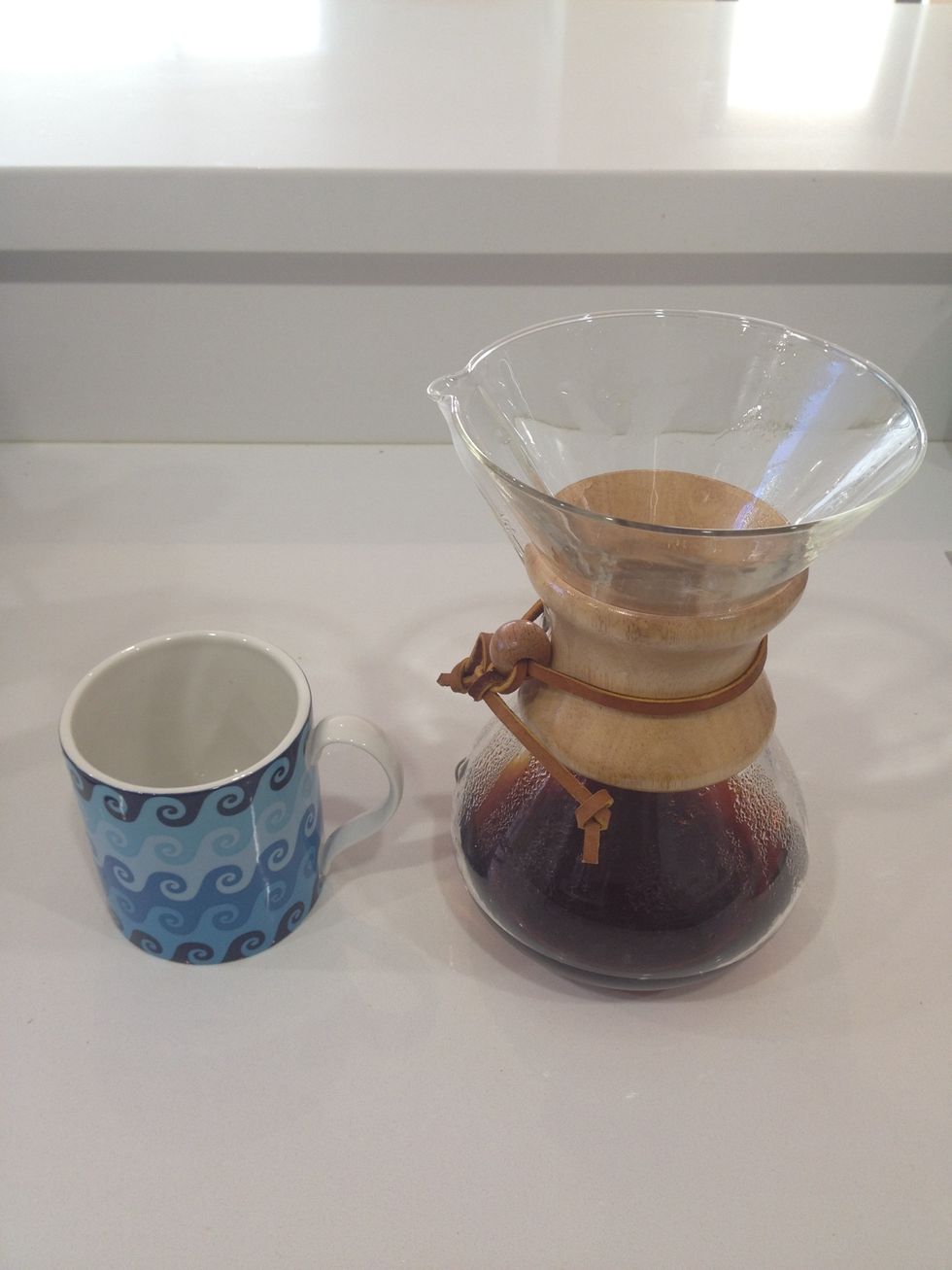 Empty out your mug, remove grounds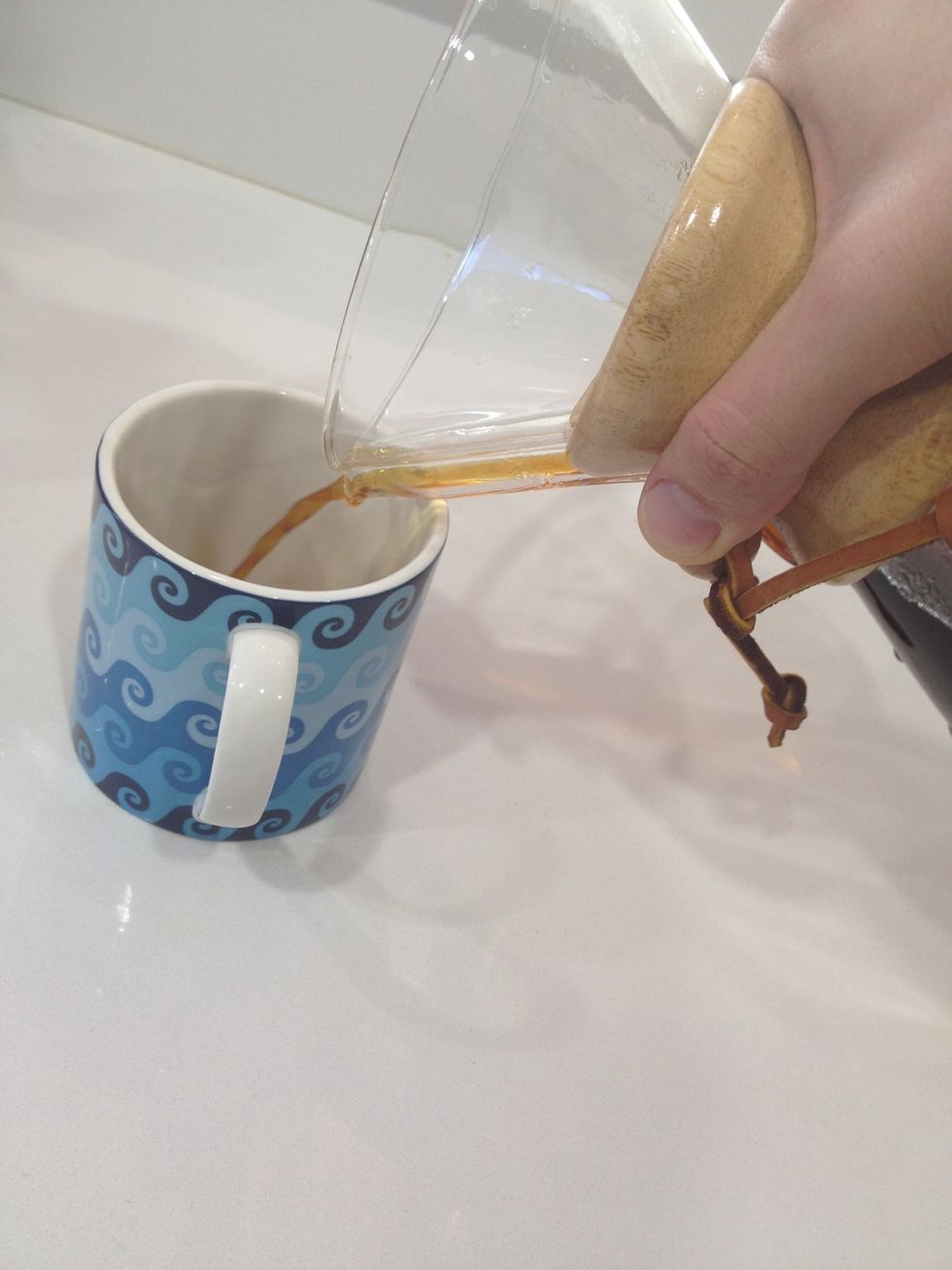 Serve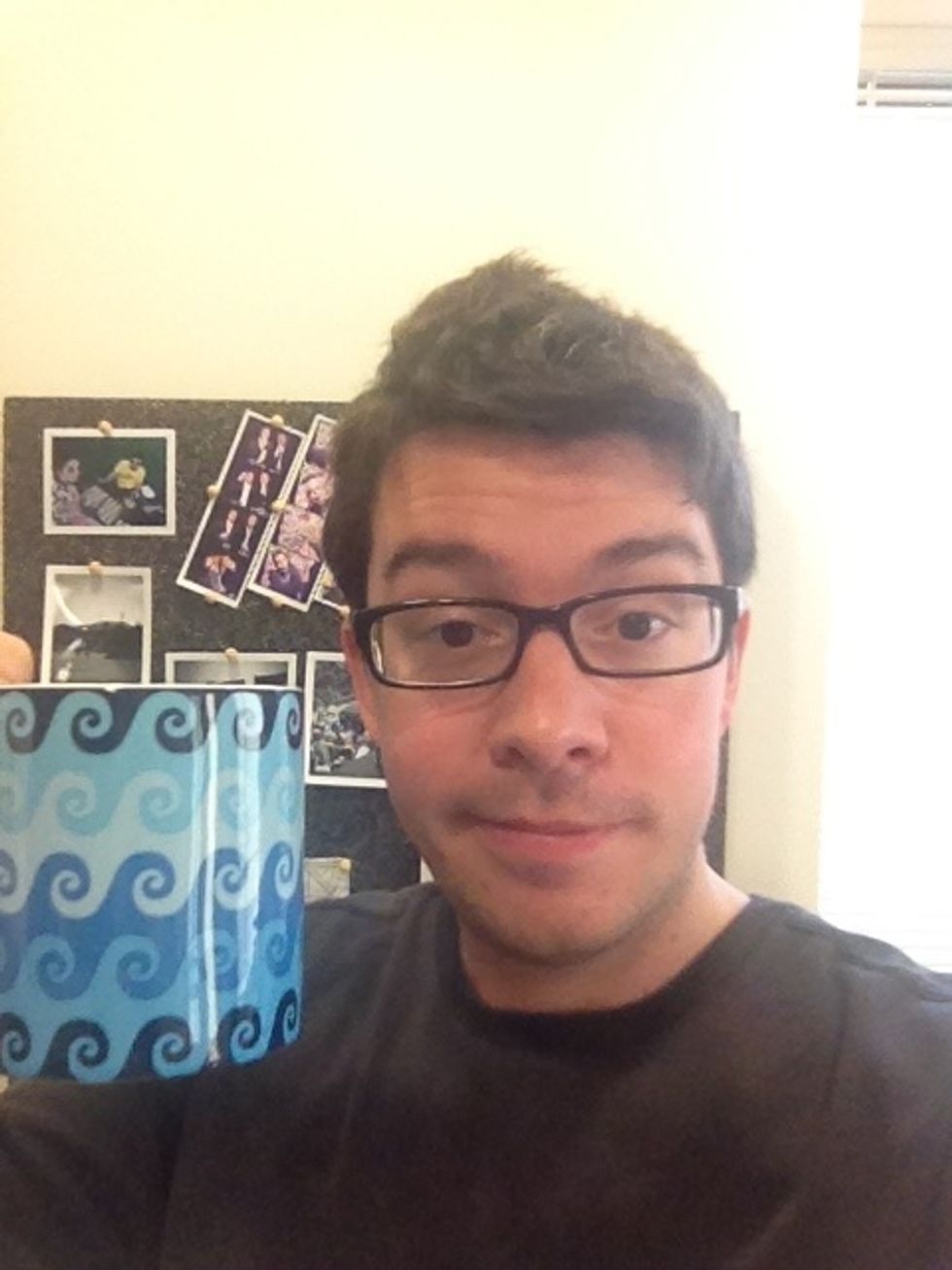 Enjoy! (Finally wake up)
Coffee beans
Burt grinder
Kitchen scale
Hot water
Chemex
Mug
Coffee filter