How to make amazing chimichurri sauce for meat or veggies
This simple Argentinian-style pesto is unreal on any grilled meat or veggies! Use as a marinade or stir it into pasta!! Damn good on just about everything!!
55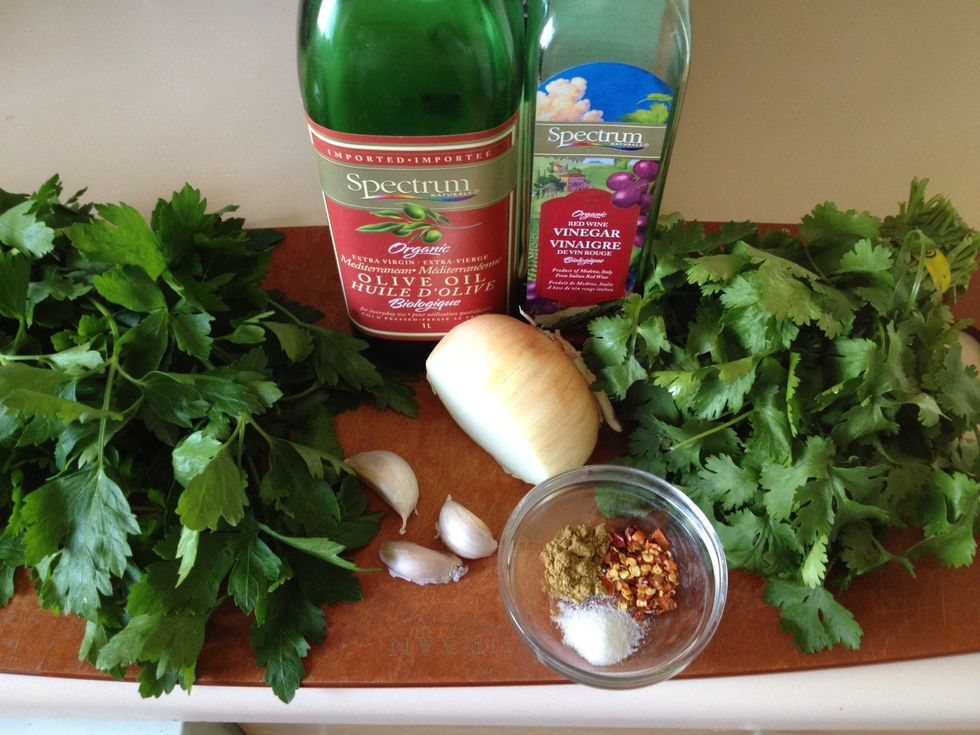 The goods...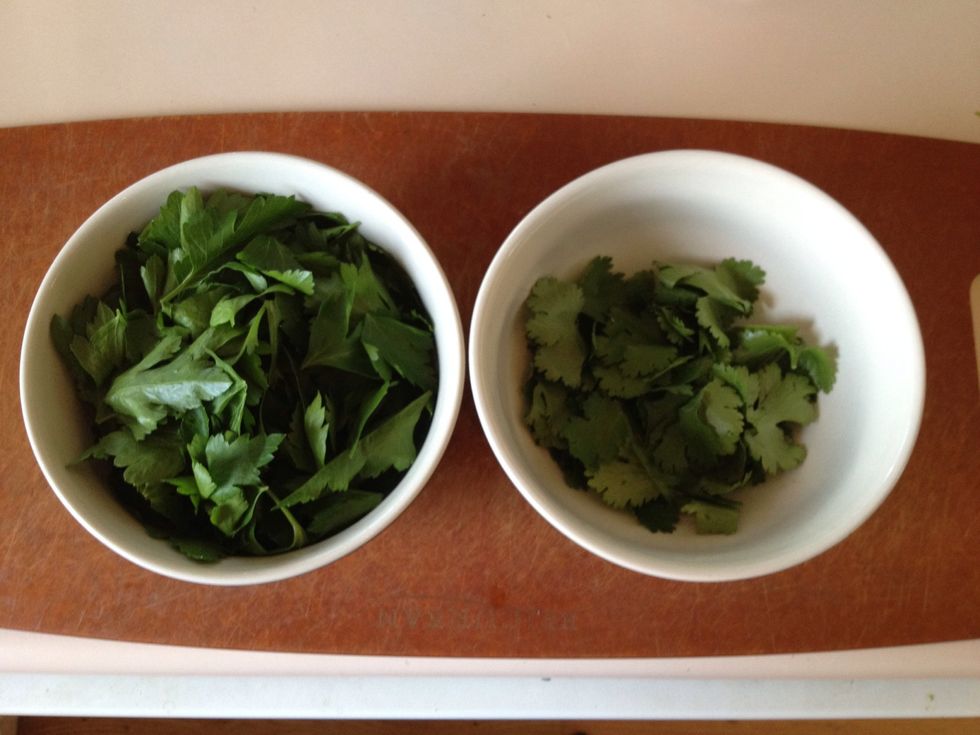 Remove parsley and cilantro leaves from their stalks.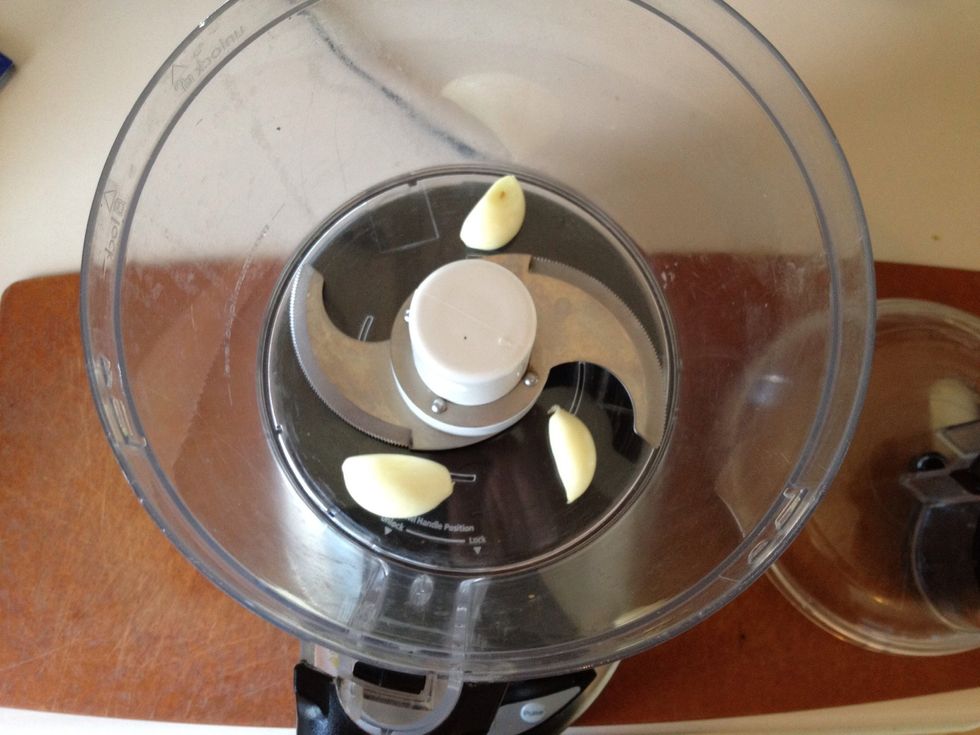 Peel and toss your garlic cloves into the food processor. Add up to four if you're flying solo tonight!
Put in your parsley and cilantro...
Weigh down that greenery with a rough chop of half an onion. I use yellow... try hitting it with a purple onion if you like!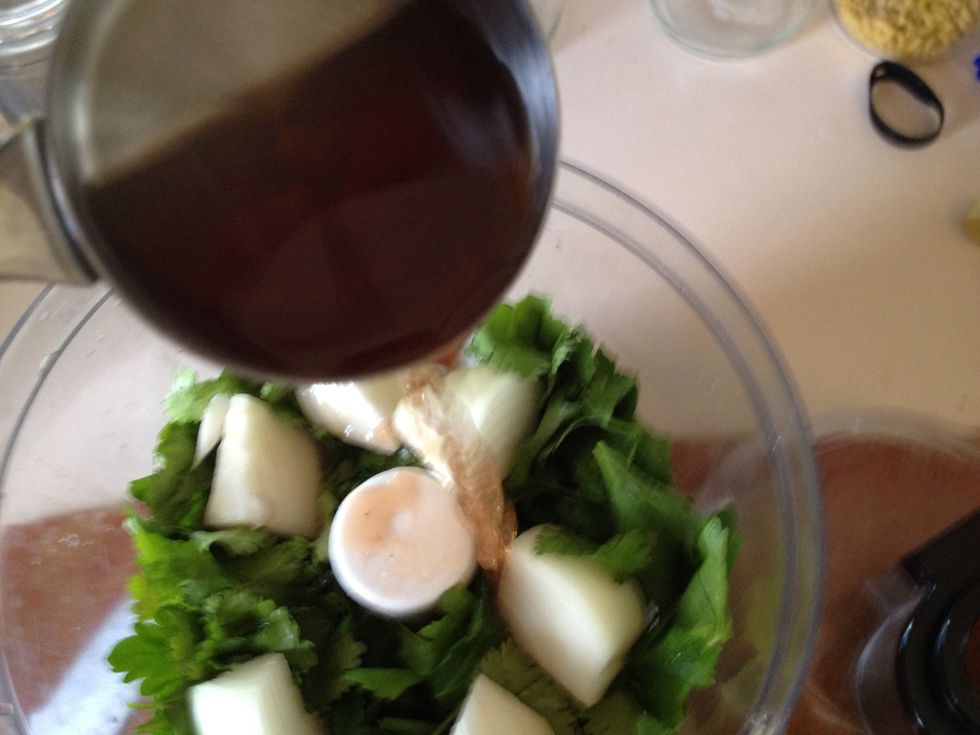 Add 1/3 cup of quality red wine vinegar for pulsing moisture and that tang! This is the show stopping ingredient folks!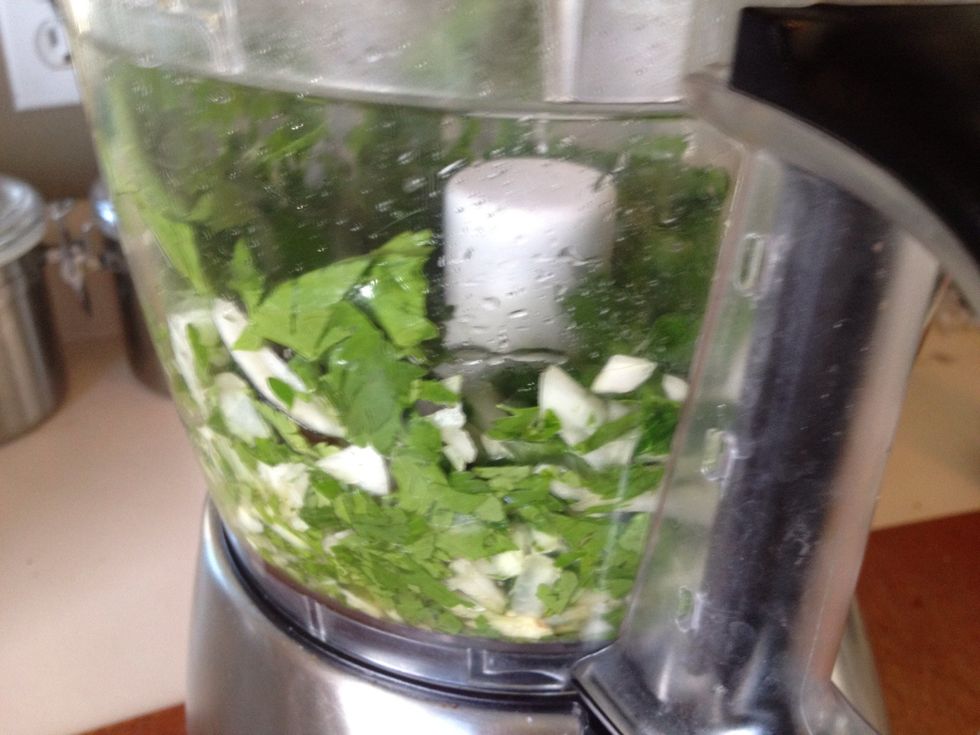 Pulse three times or so...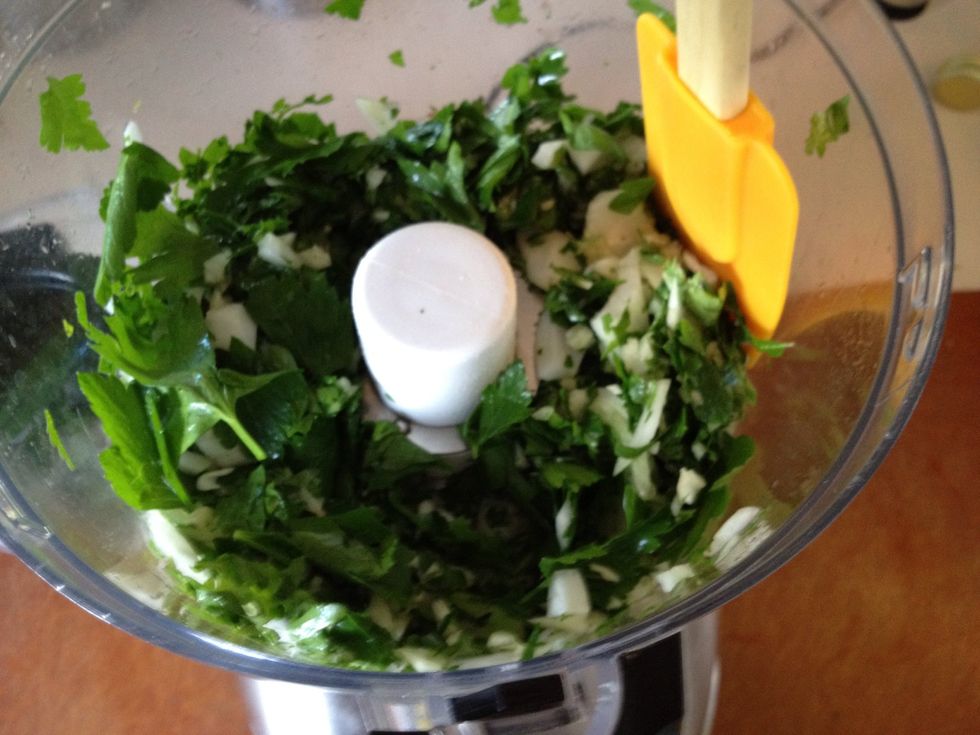 Give it a spatula! ....notice your texture?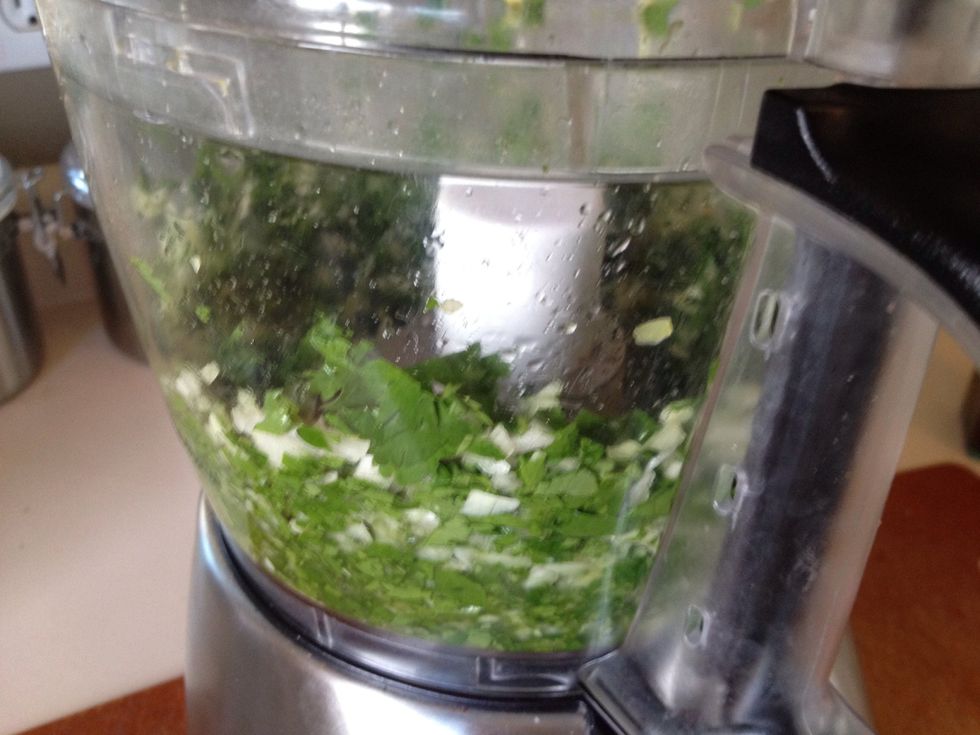 Pulse a couple more times...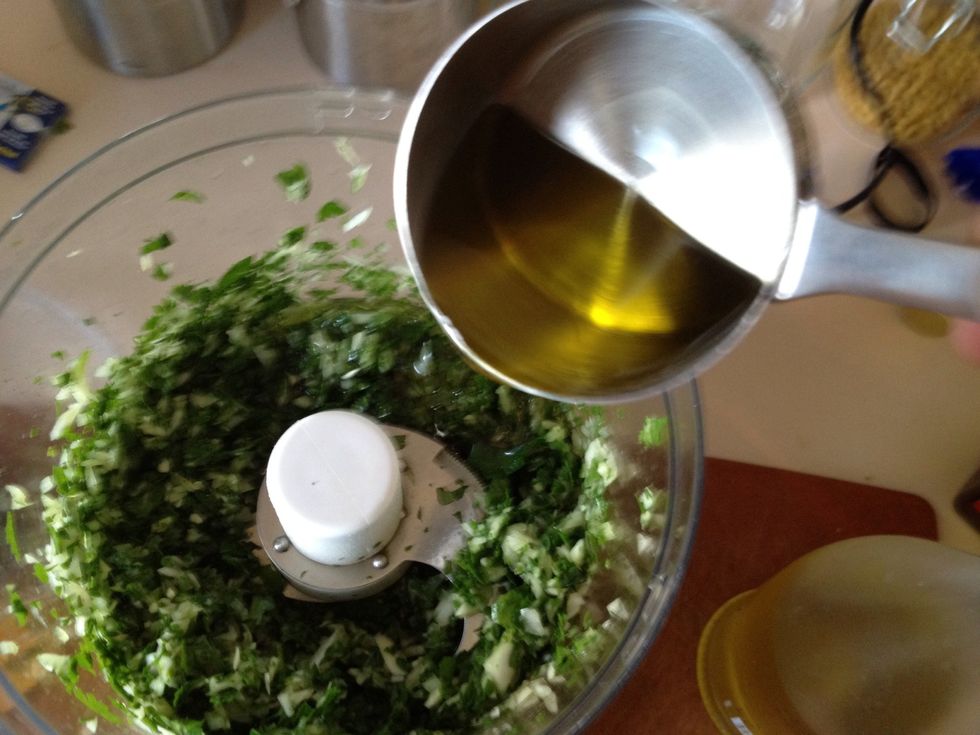 Add 1/2 a cup of olive oil....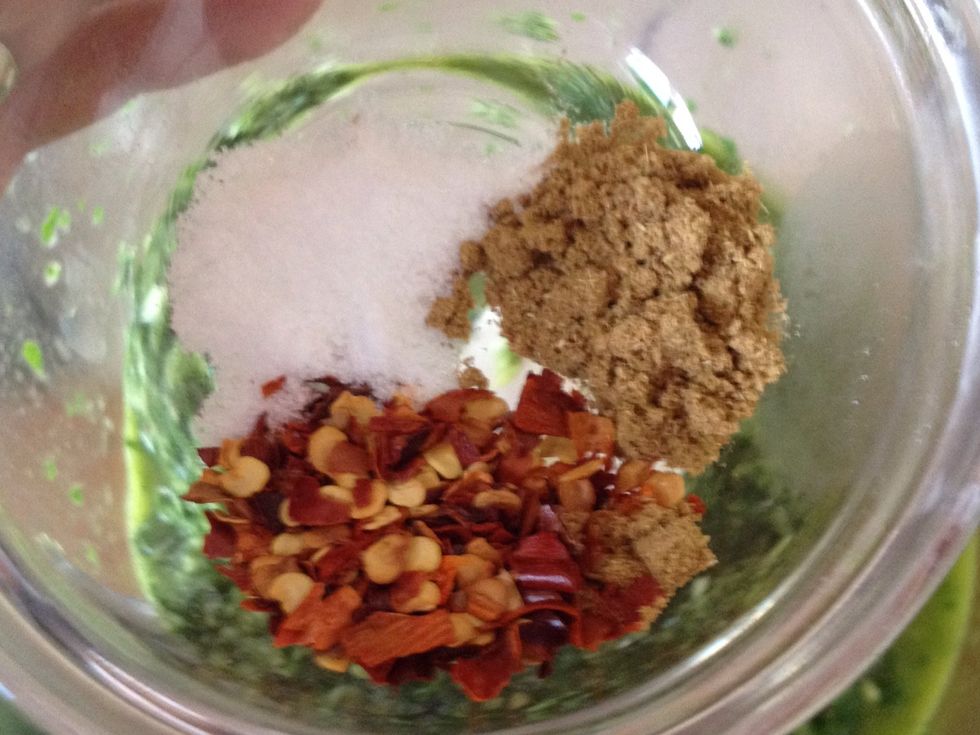 Add your spices... Salt, cumin, and red pepper flakes...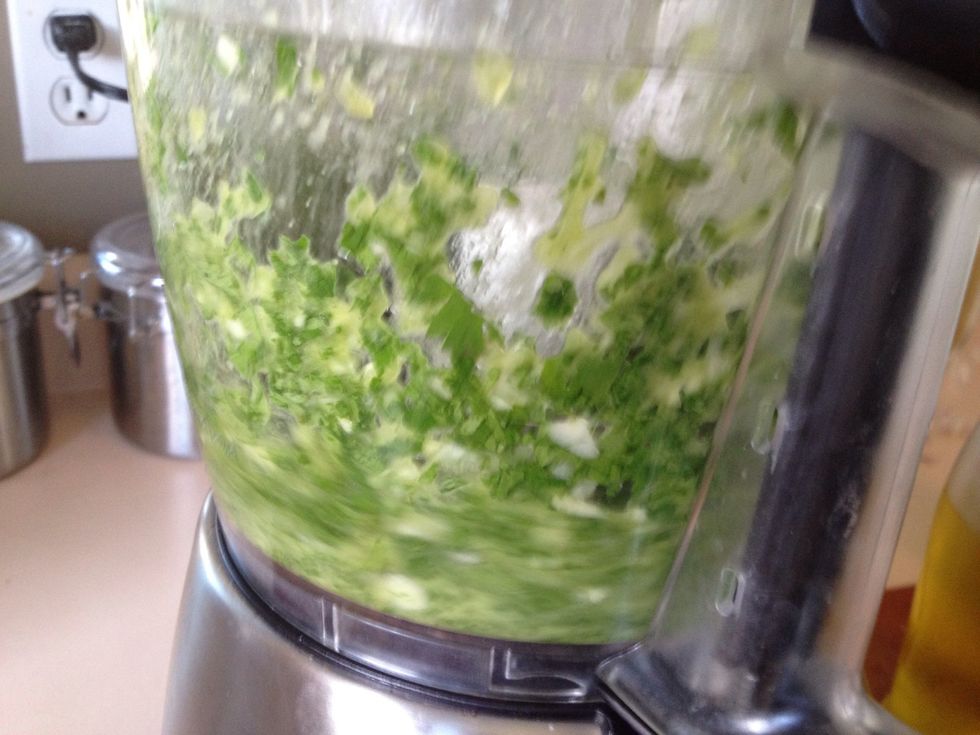 Pulse! ....oh maybe a half a dozen times...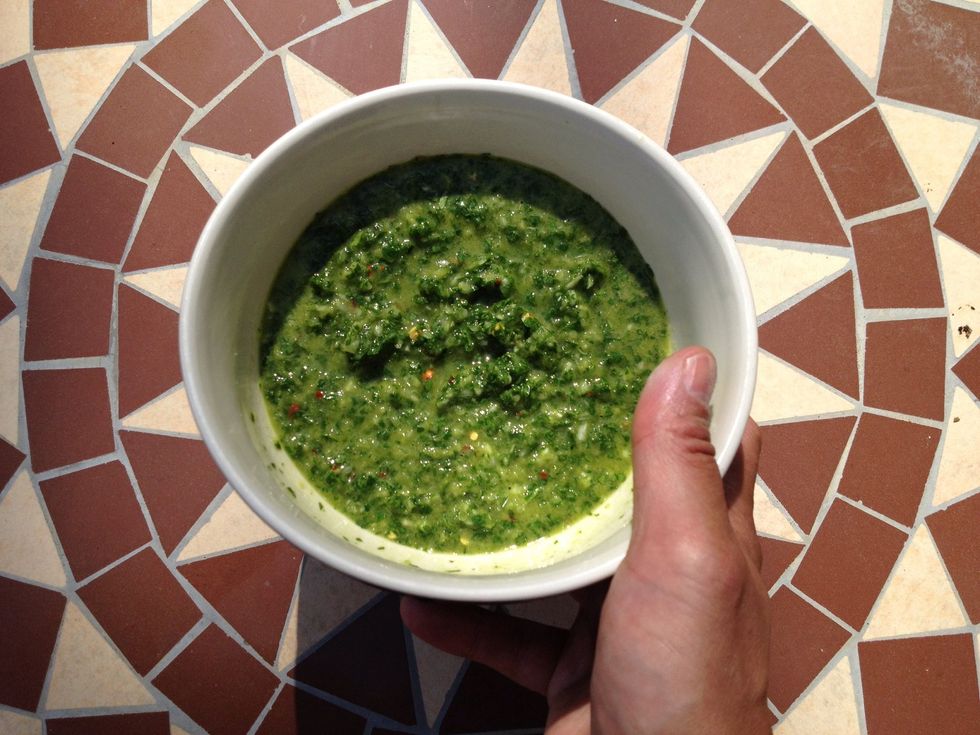 Presto! Argentinian pesto! Amazing on steak, chicken, fish, grilled veggies, roast potatoes, you name it! Try marinating steak or fish in it or stir a few tbsp into cooked pasta for some zang! Enjoy!
1.0c Fresh Italian parsley (packed)
1/4c Fresh Cilantro (packed)
1/2 Onion (yellow or purple)
3.0 Garlic cloves
1/2c Olive oil
1/3c Red wine vinegar
3/4tsp Red pepper flakes
1/2tsp Cumin
1/2tsp Salt