From a burrata recipe by Nancy Silverton in the Mozza cookbook (highly recommended!)
1997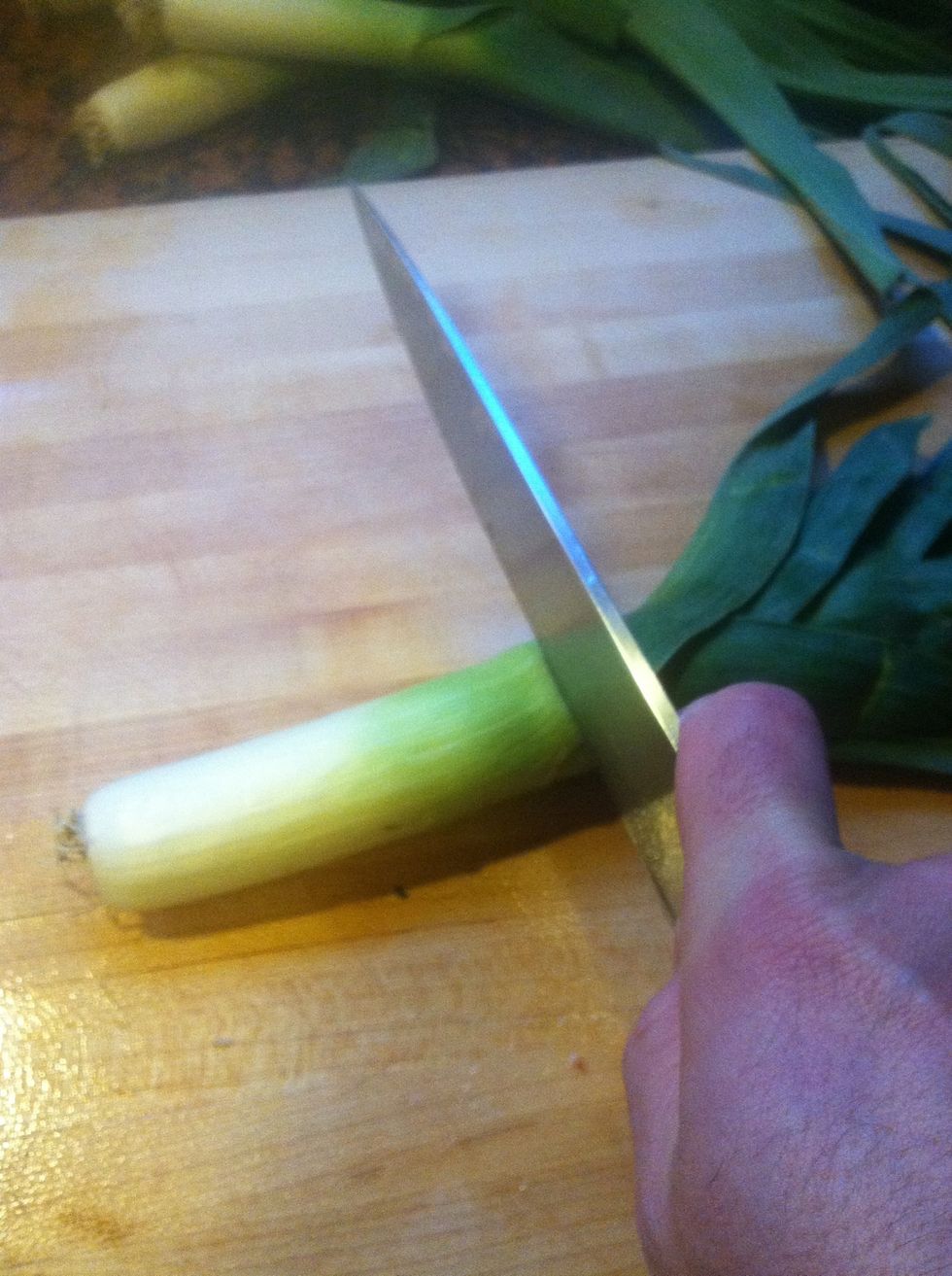 Preheat an oven to 350F and prep a bunch of leeks by trimming off the leafy dark green parts...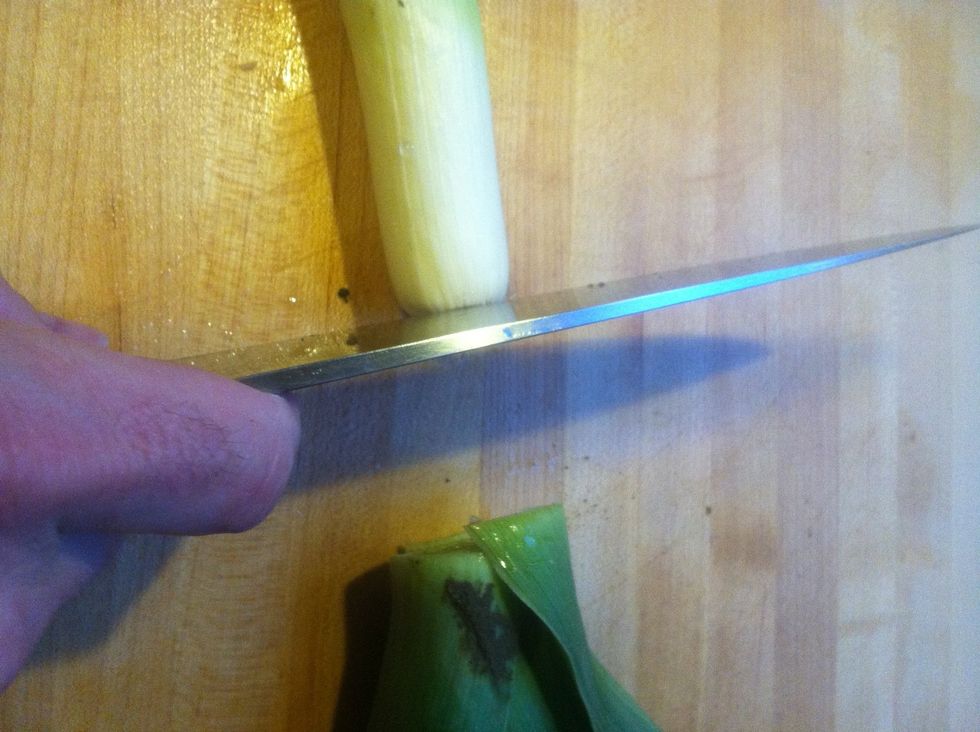 ...cutting off the root end at the very tip...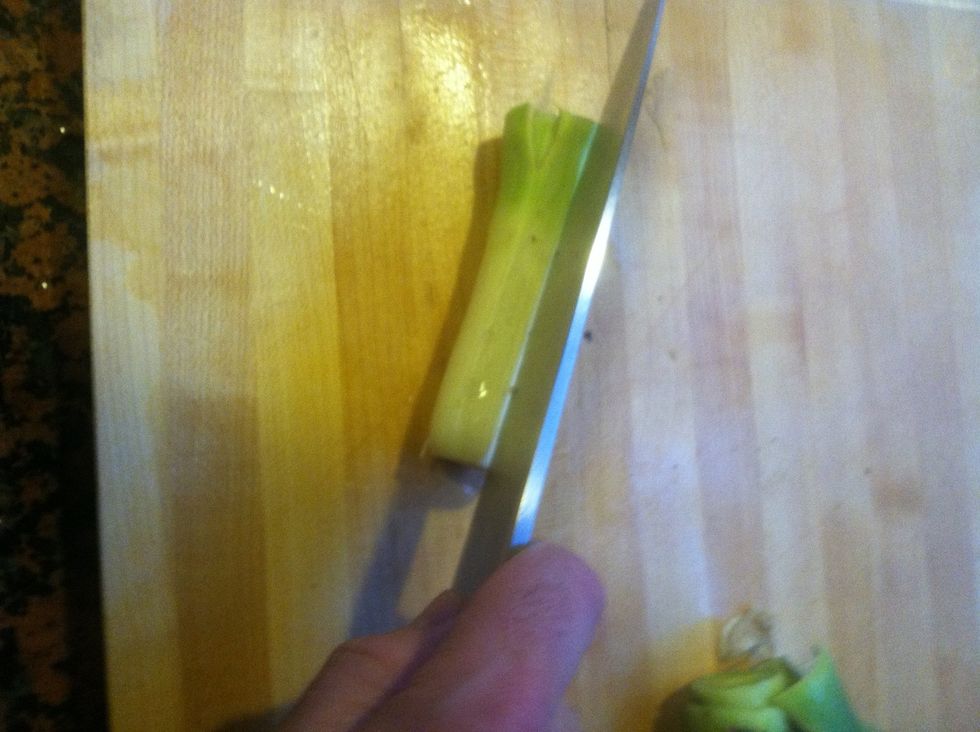 ...and splitting the remaining part lengthwise.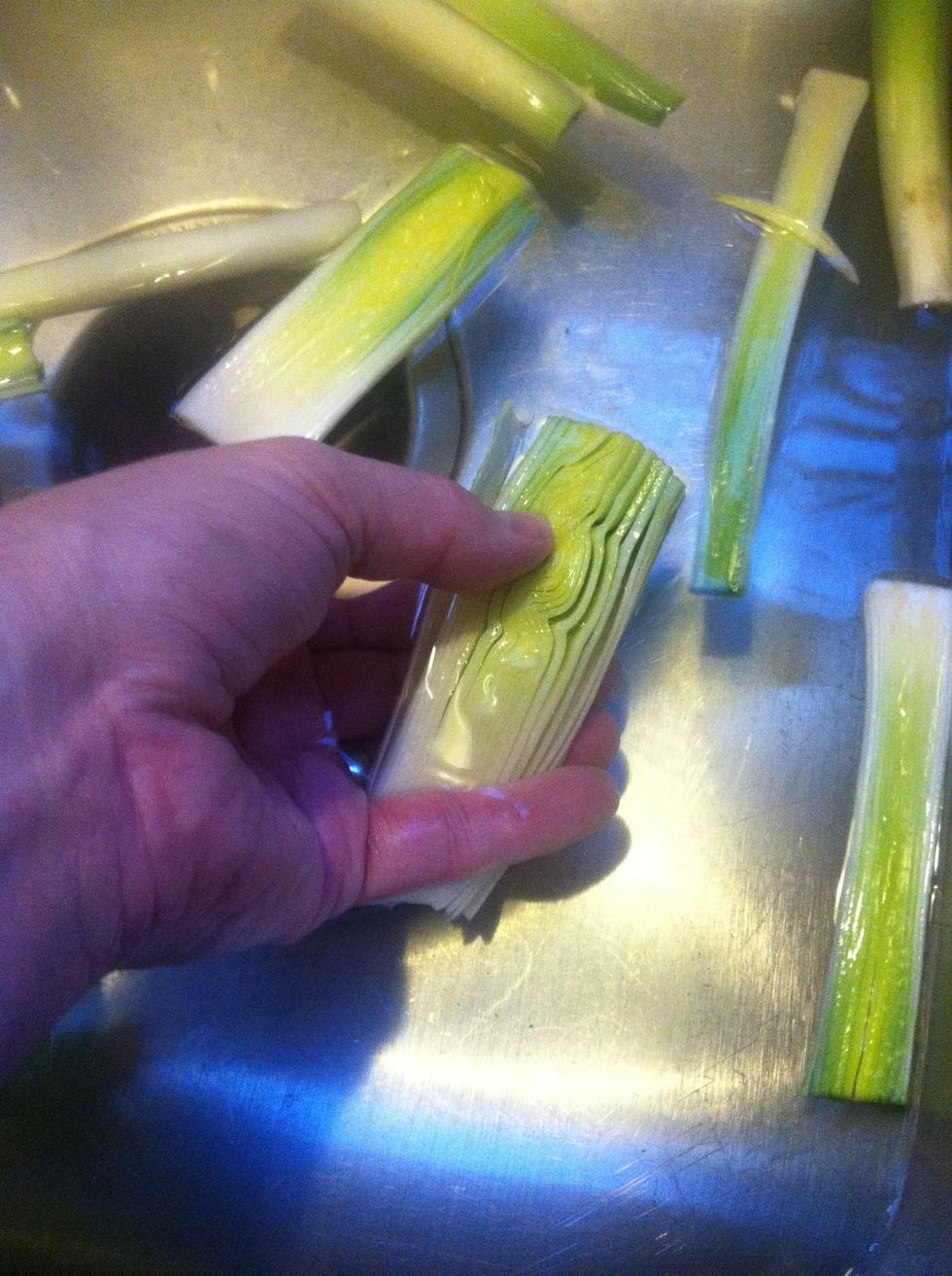 Rinse out thoroughly while fanning in cold water to remove any dirt or grit.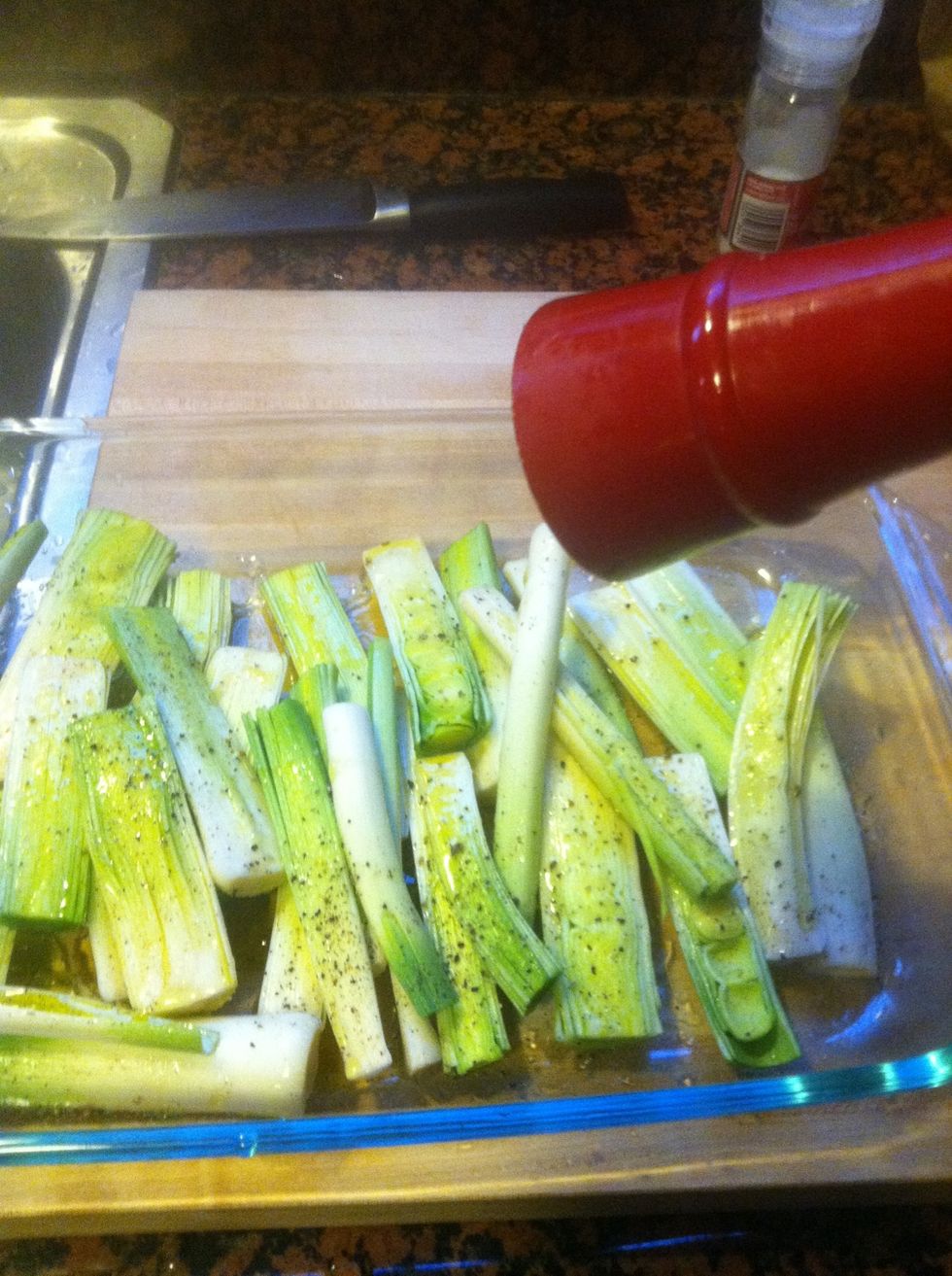 Drizzle with about 1/4 cup of olive oil, a generous amount of salt, and a few grinds of black pepper.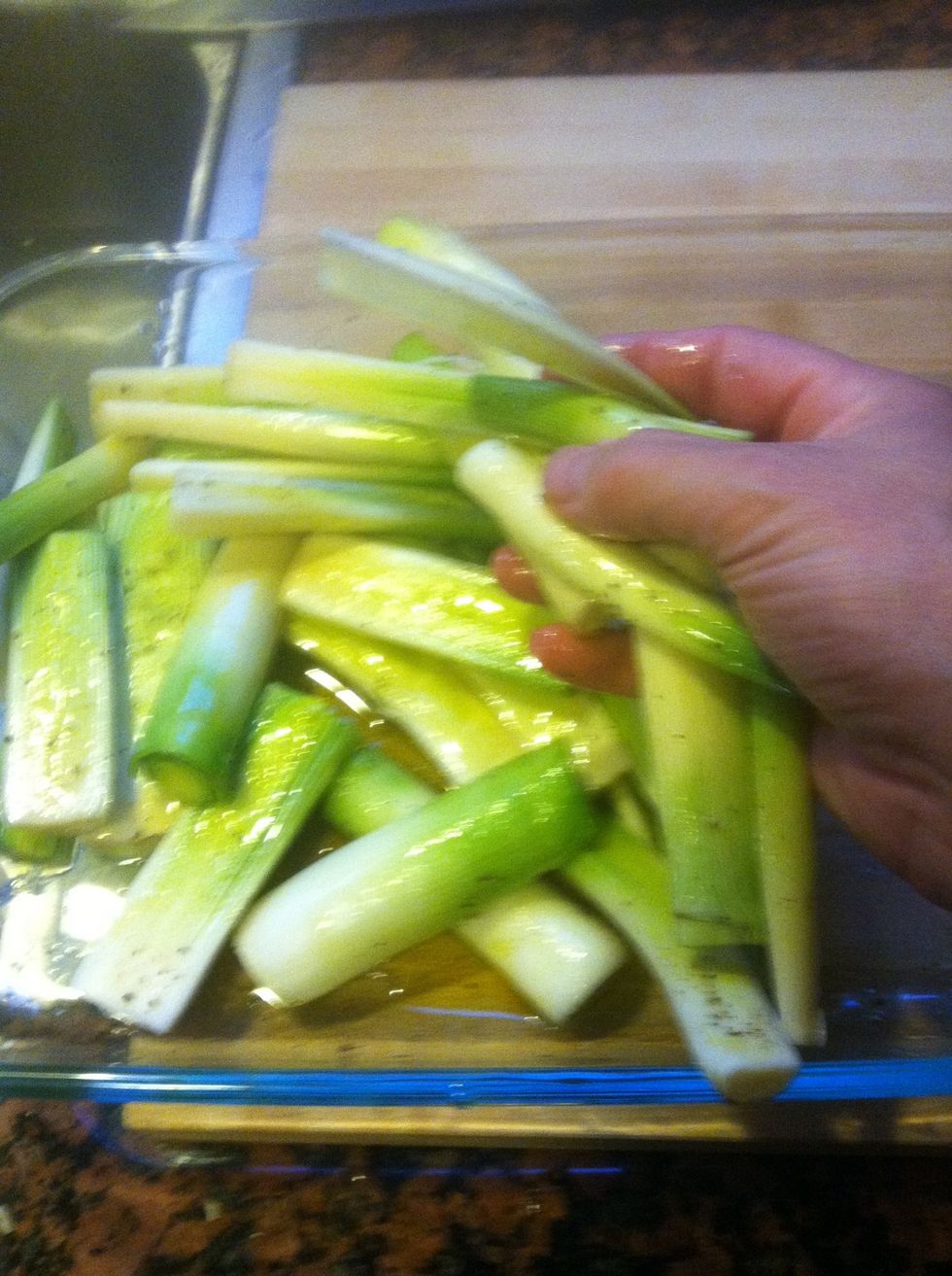 Toss to coat.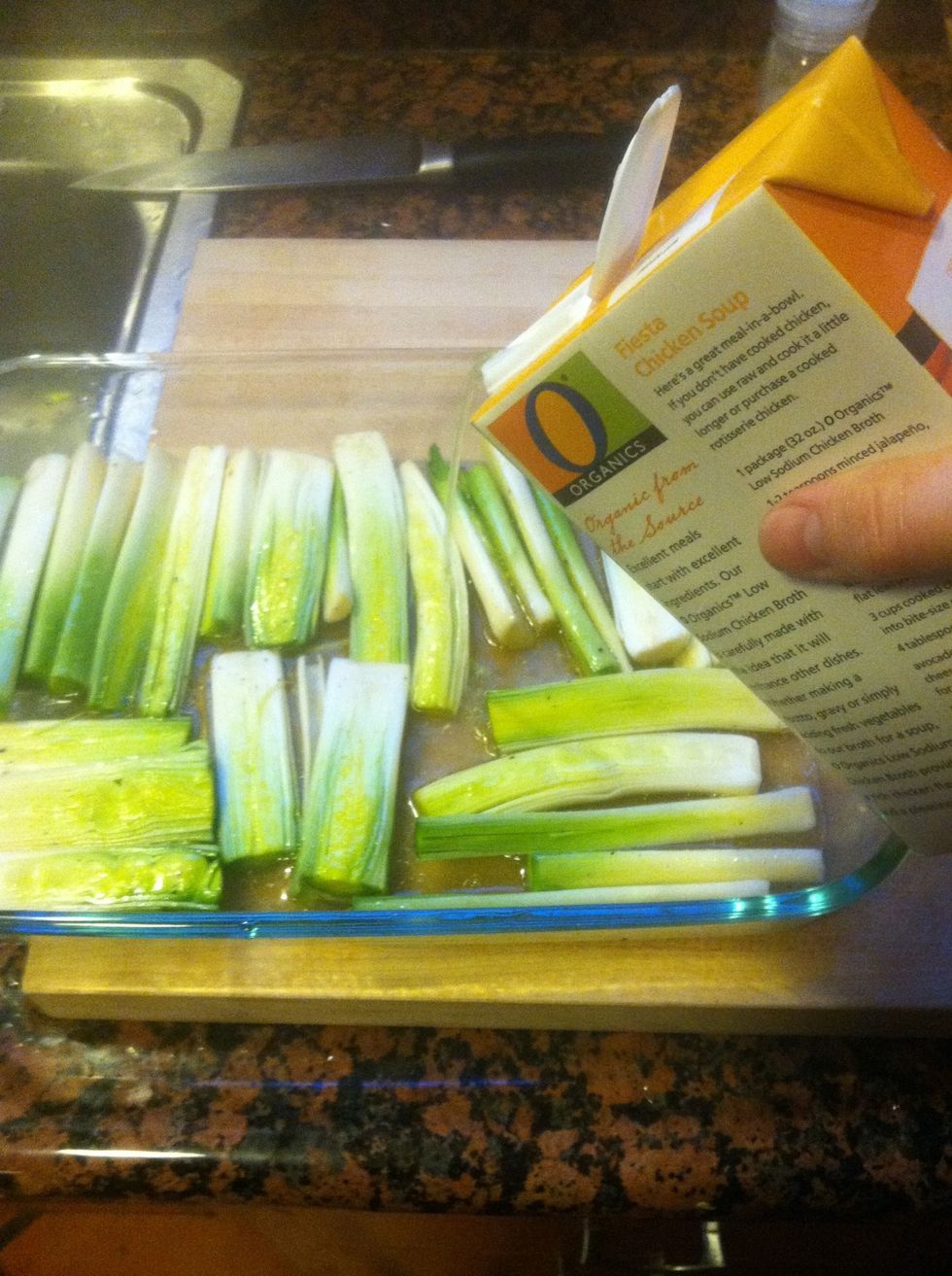 Lay the leeks out cut side up in an ovenproof casserole dish. Choose your dish size so you get a single layer, packed in pretty well. Add stock until leeks are 3/4ths submerged.
Nancy Silverton's recipe calls for chicken stock, but vegetable stock would work just fine if you want to keep it veggie. I made it with homemade duck stock once and it was fantastically rich.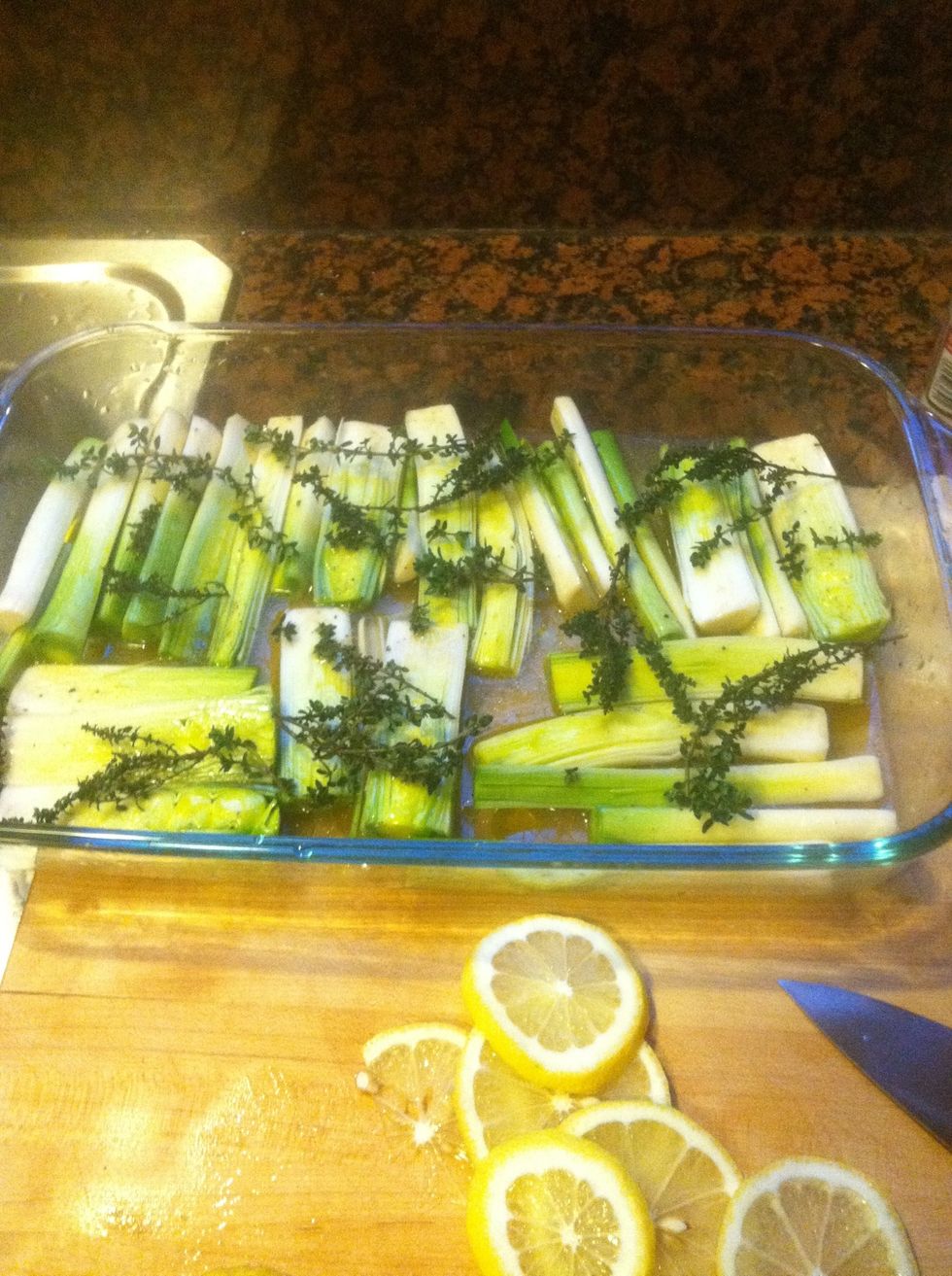 Lay about 20 springs of thyme over the leeks. You'll be removing them later, so don't de-leave or worry about separating them too much.
Cover with a layer of sliced lemons and a few more drizzles of olive oil for good measure.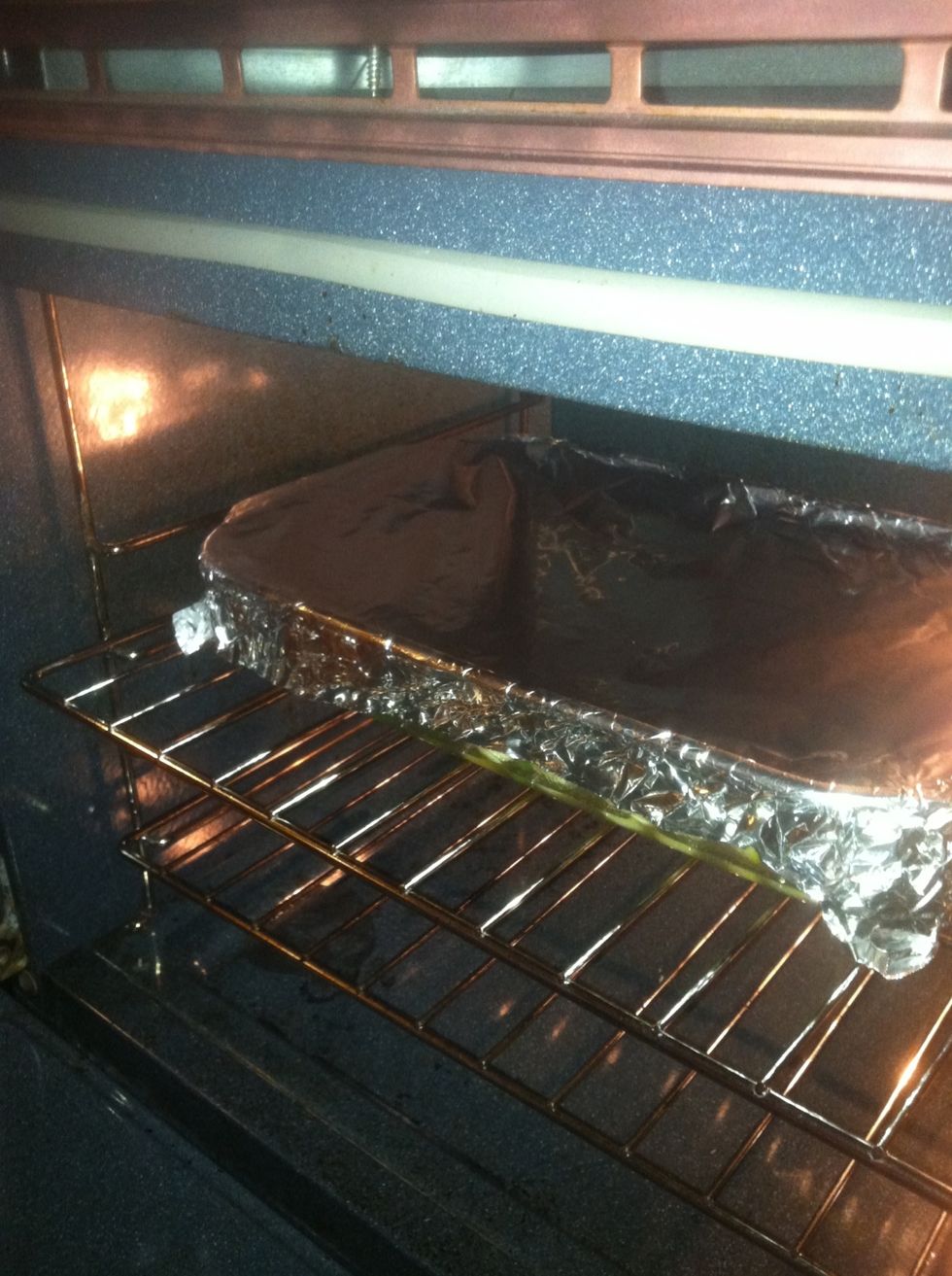 Cover tightly with tin foil and put into a 350-degree oven for 45 minutes.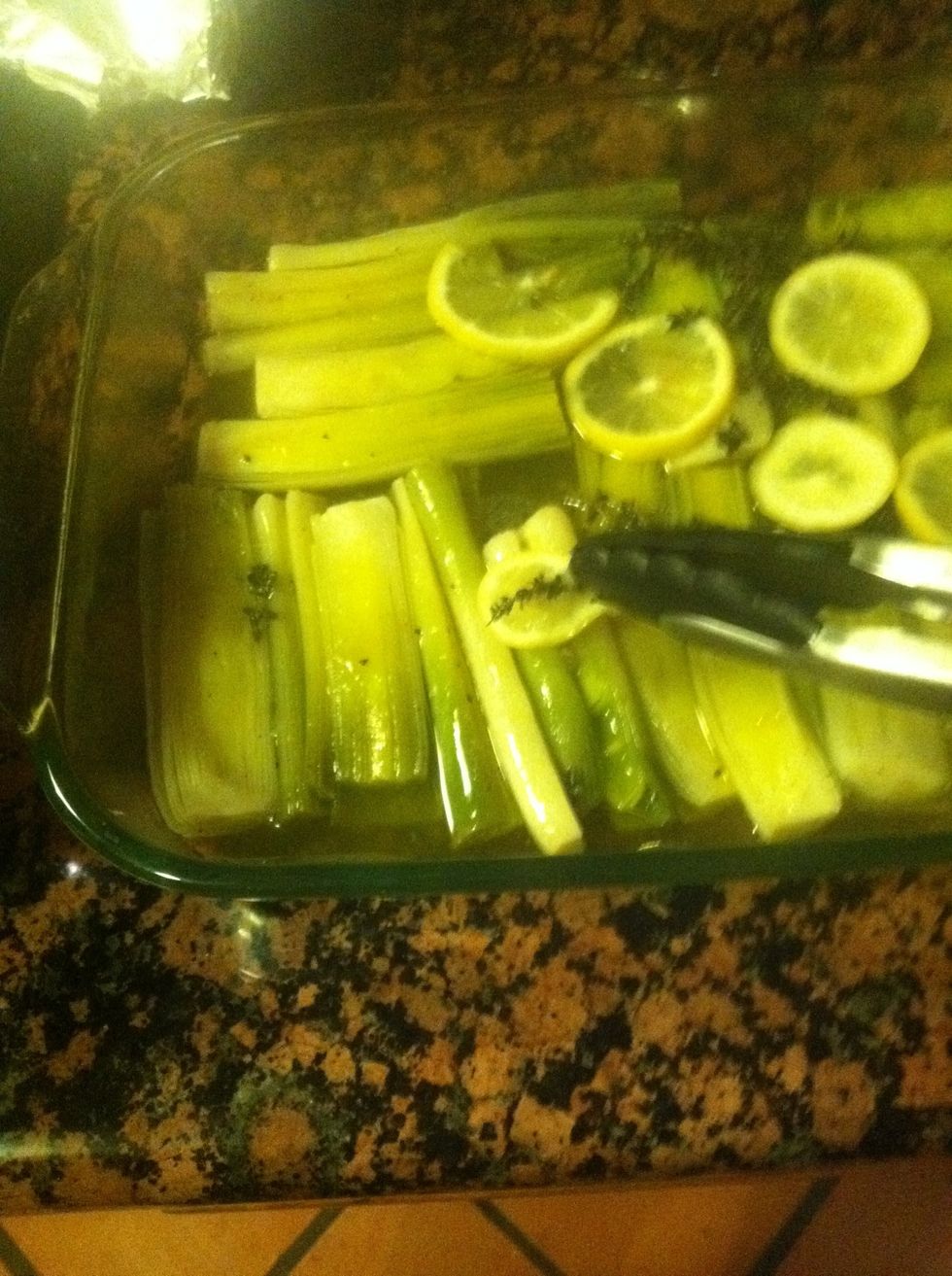 Remove the tin foil, lemons, and thyme.
Crank the oven up to 400 and replace uncovered.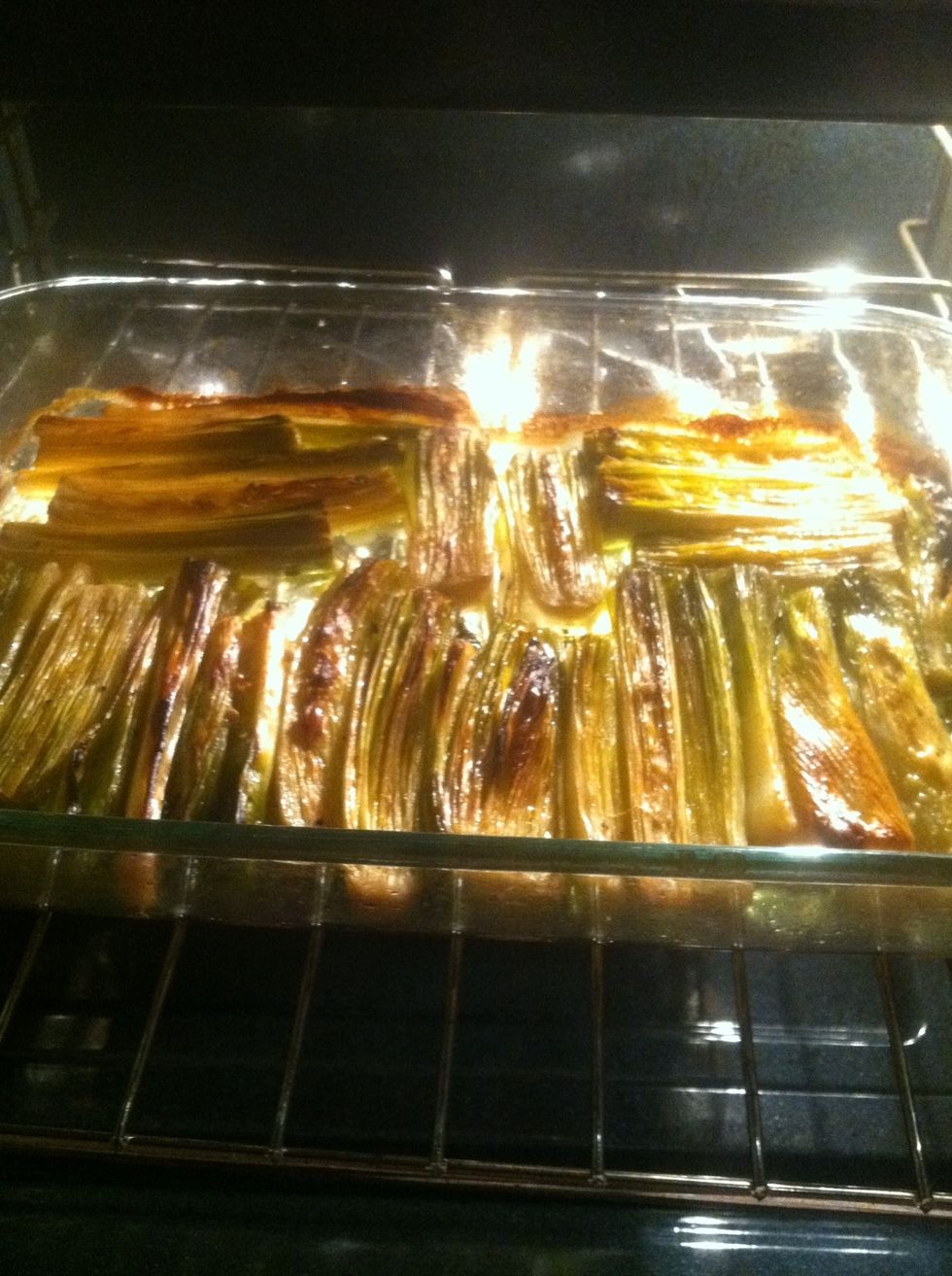 After an hour or so, these will look and smell great. Don't be tempted - they're not done! The key is to wait until they're really browned and carmelized, and the liquid is absorbed.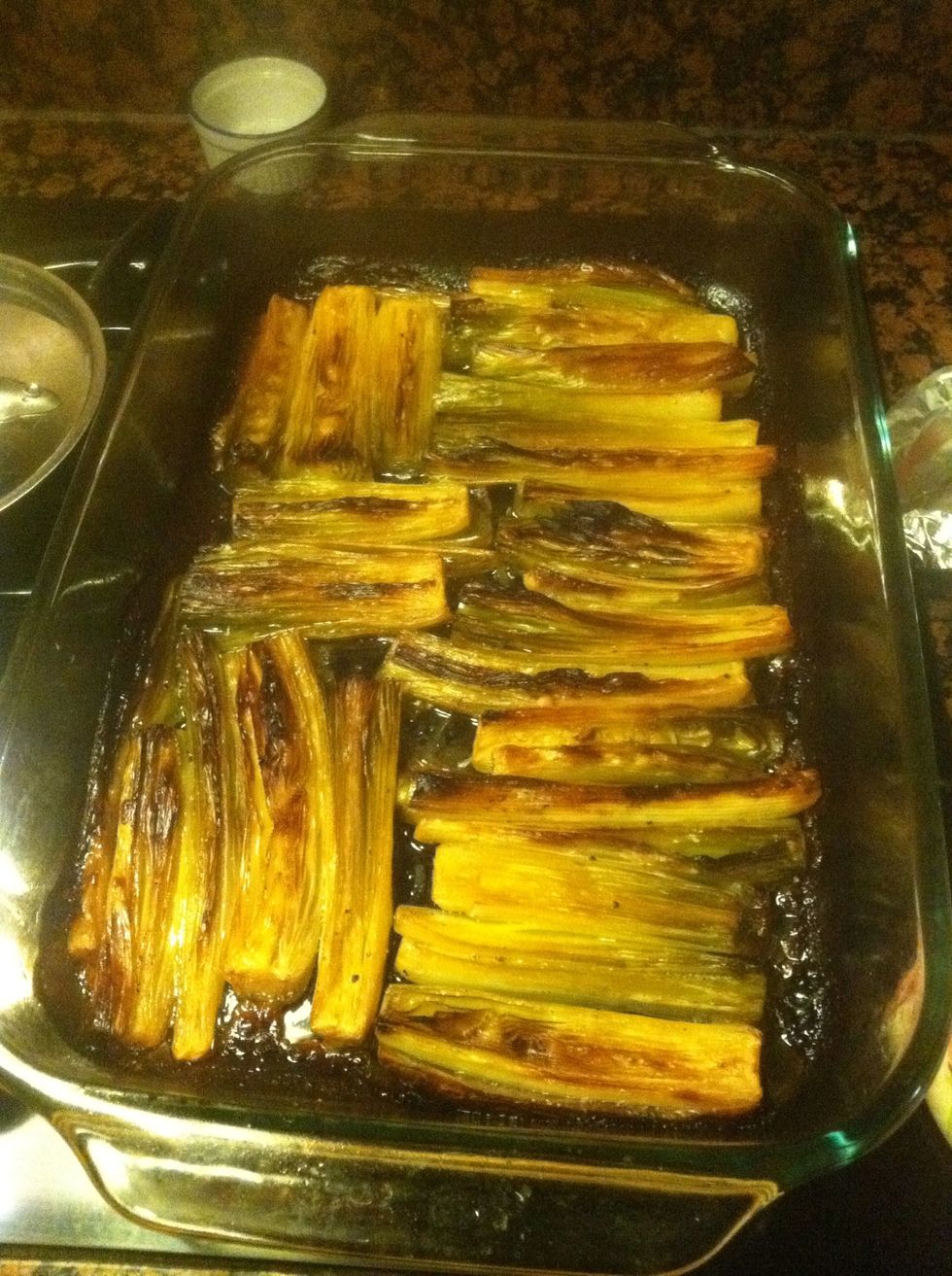 Now they're ready! Mozza serves them as an accompaniment to a really nice, mild burrata topped with mustard bread crumbs, but this is a rich, umami vegetable side or garnish for all kinds of dishes.
Leeks
2.0 Lemons
Thyme
Salt
Pepper
Chicken or other stock