Make Amazing Boneless BBQ Ribs in the Crockpot
14153
Slice onions.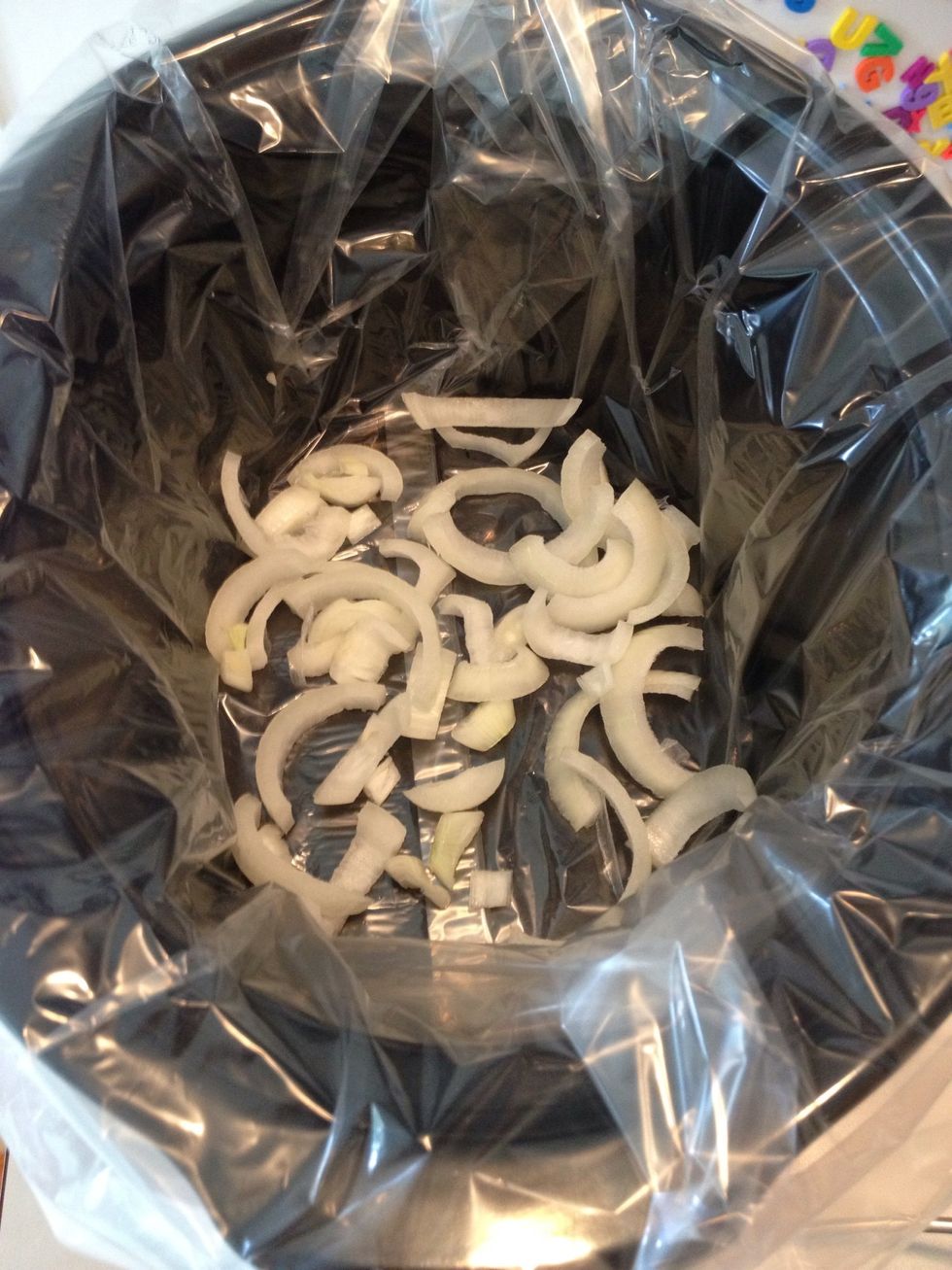 Place onions in bottom of crockpot. I like to use specially made crockpot bags for easy cleanup.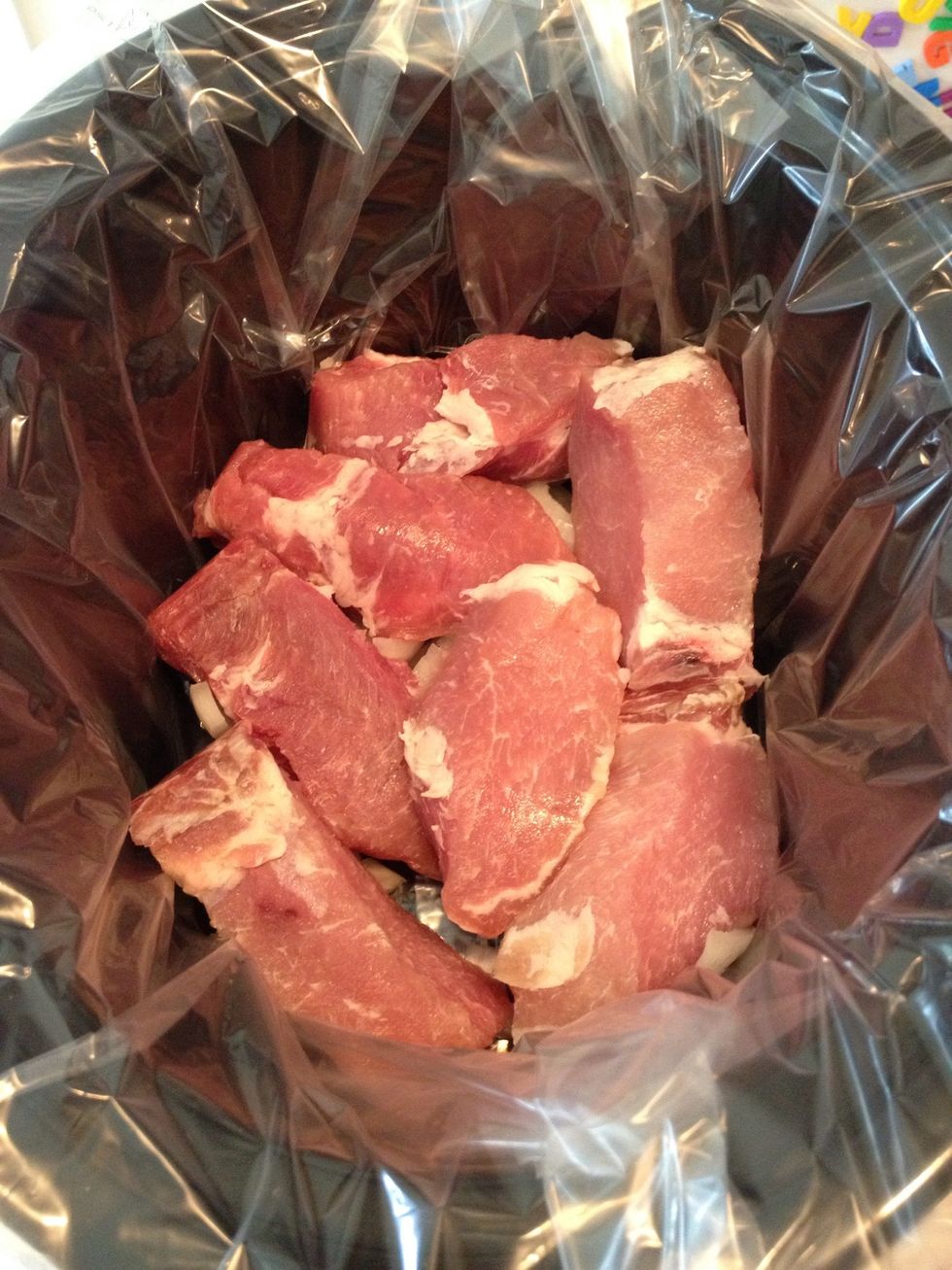 Place boneless ribs on top of onions.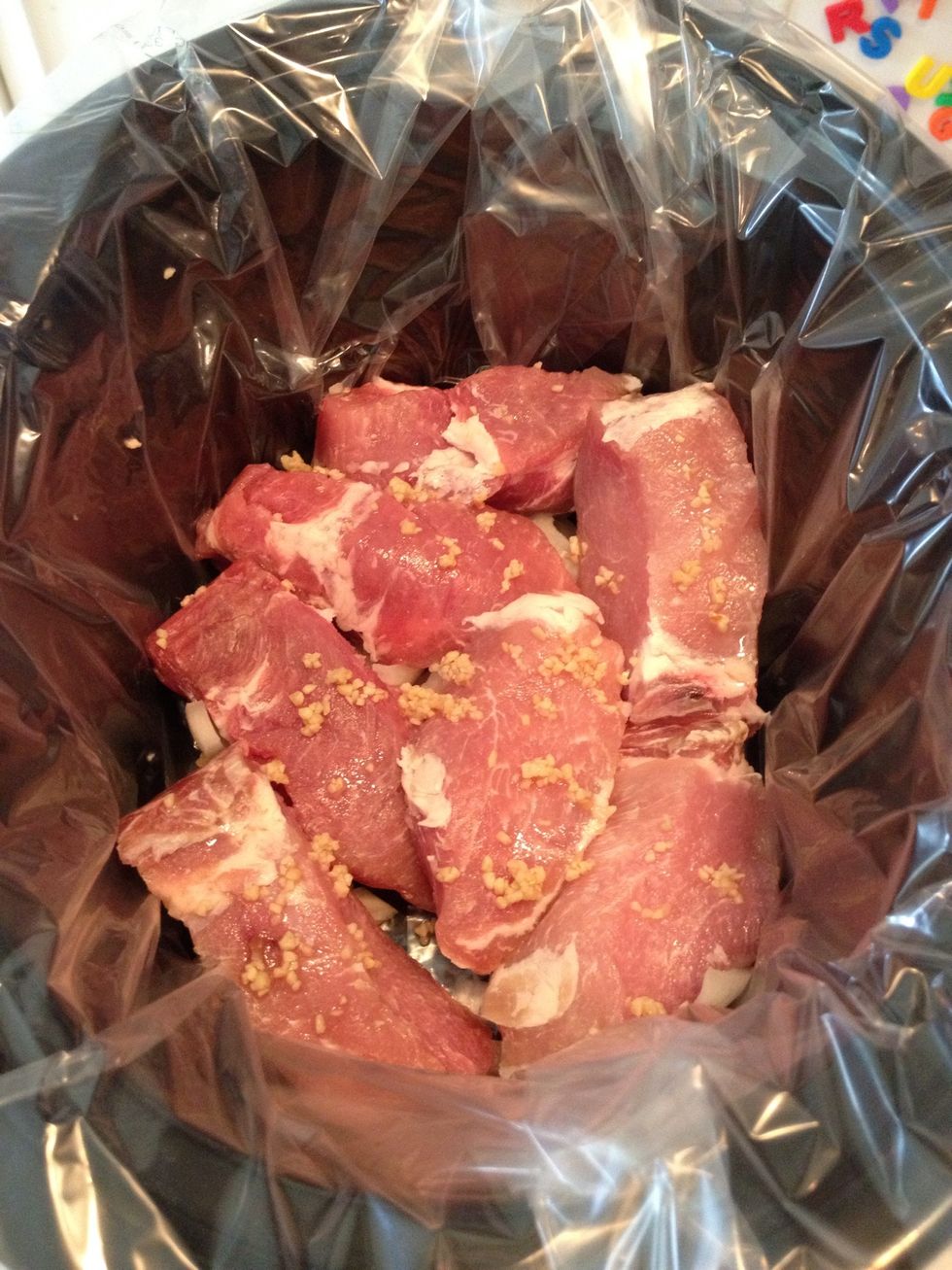 Add garlic.
Spread brown sugar evenly over ribs. Add salt and pepper.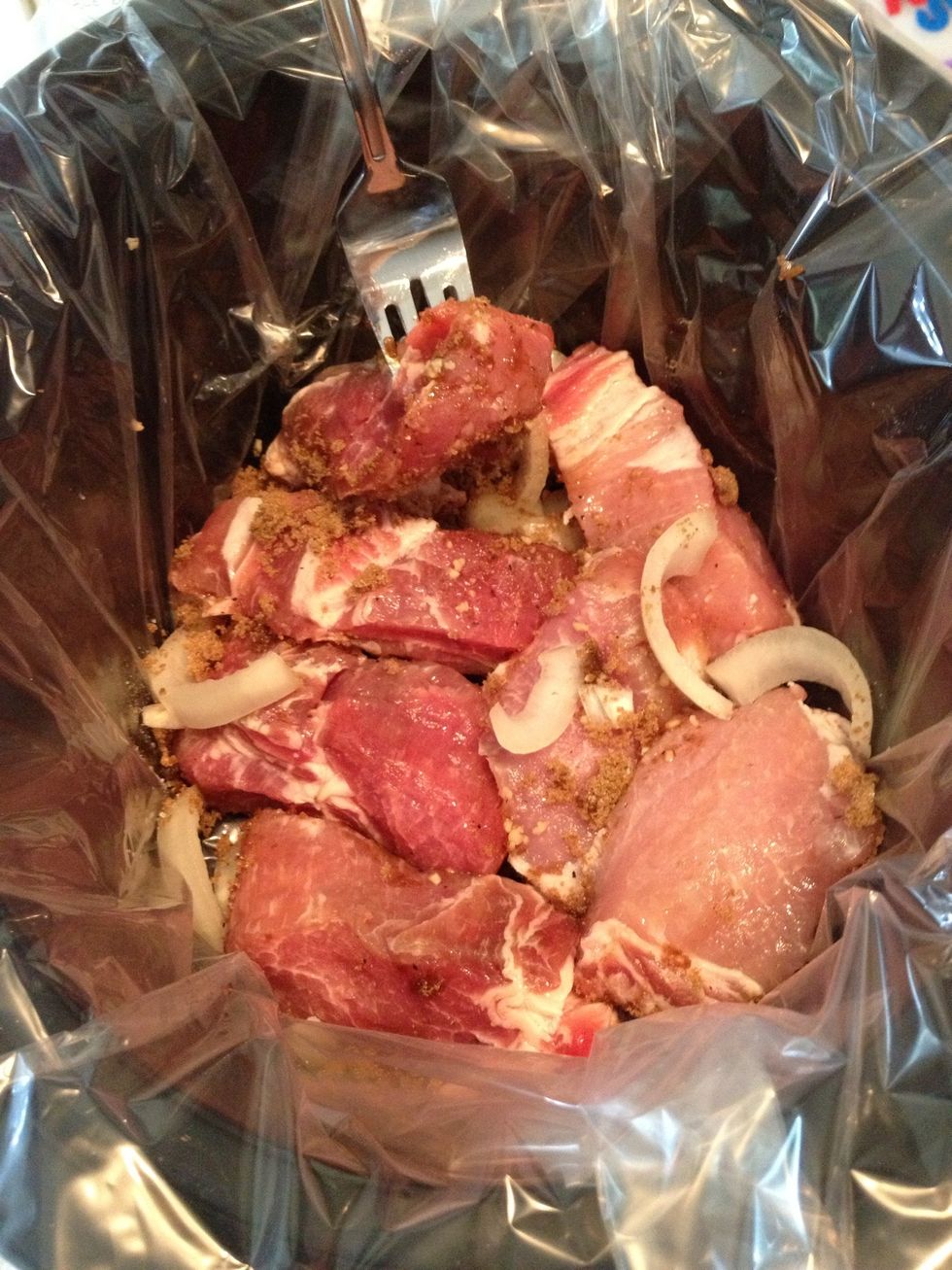 Turn ribs over a few times to coat all over.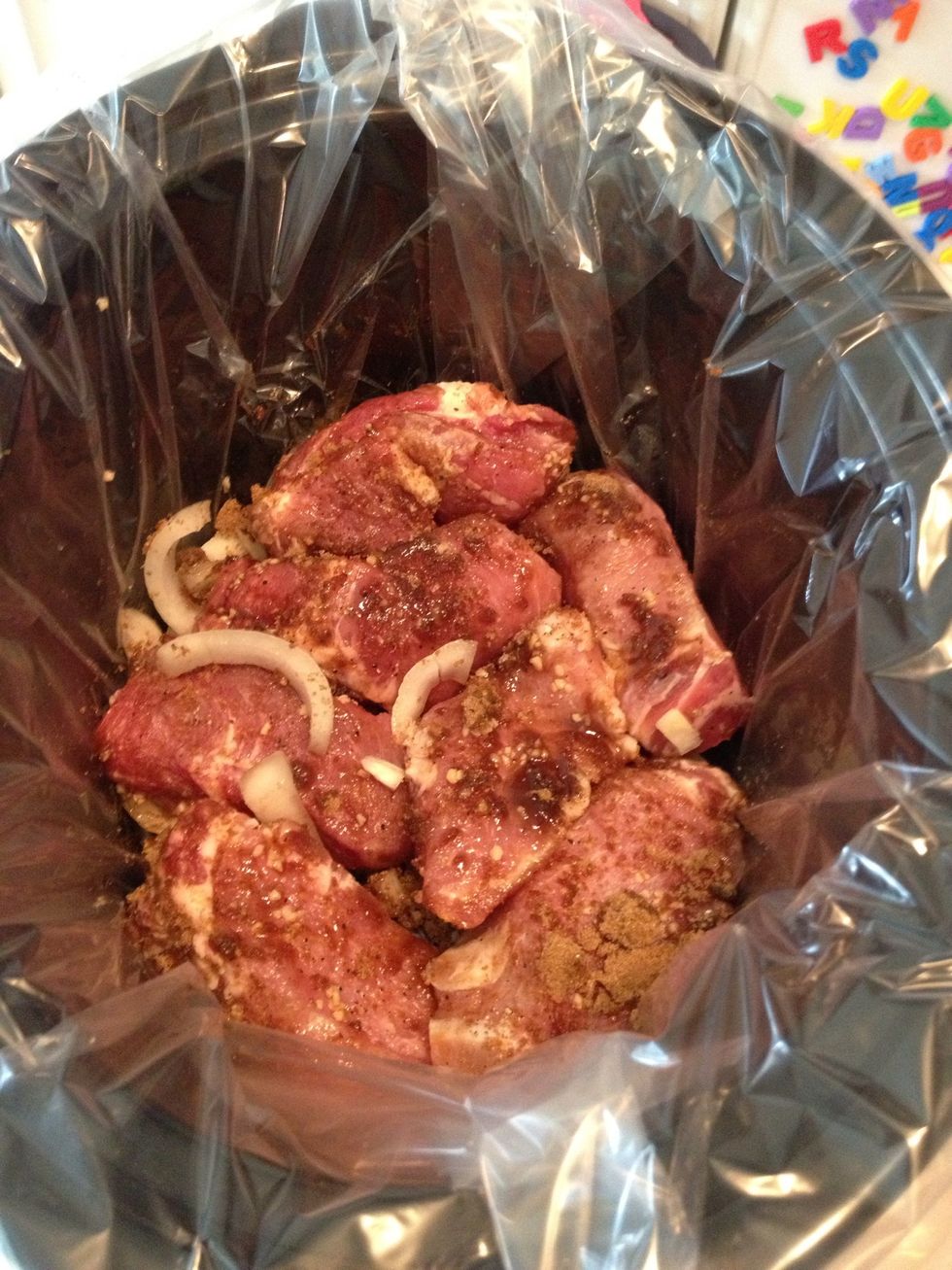 It will look like this.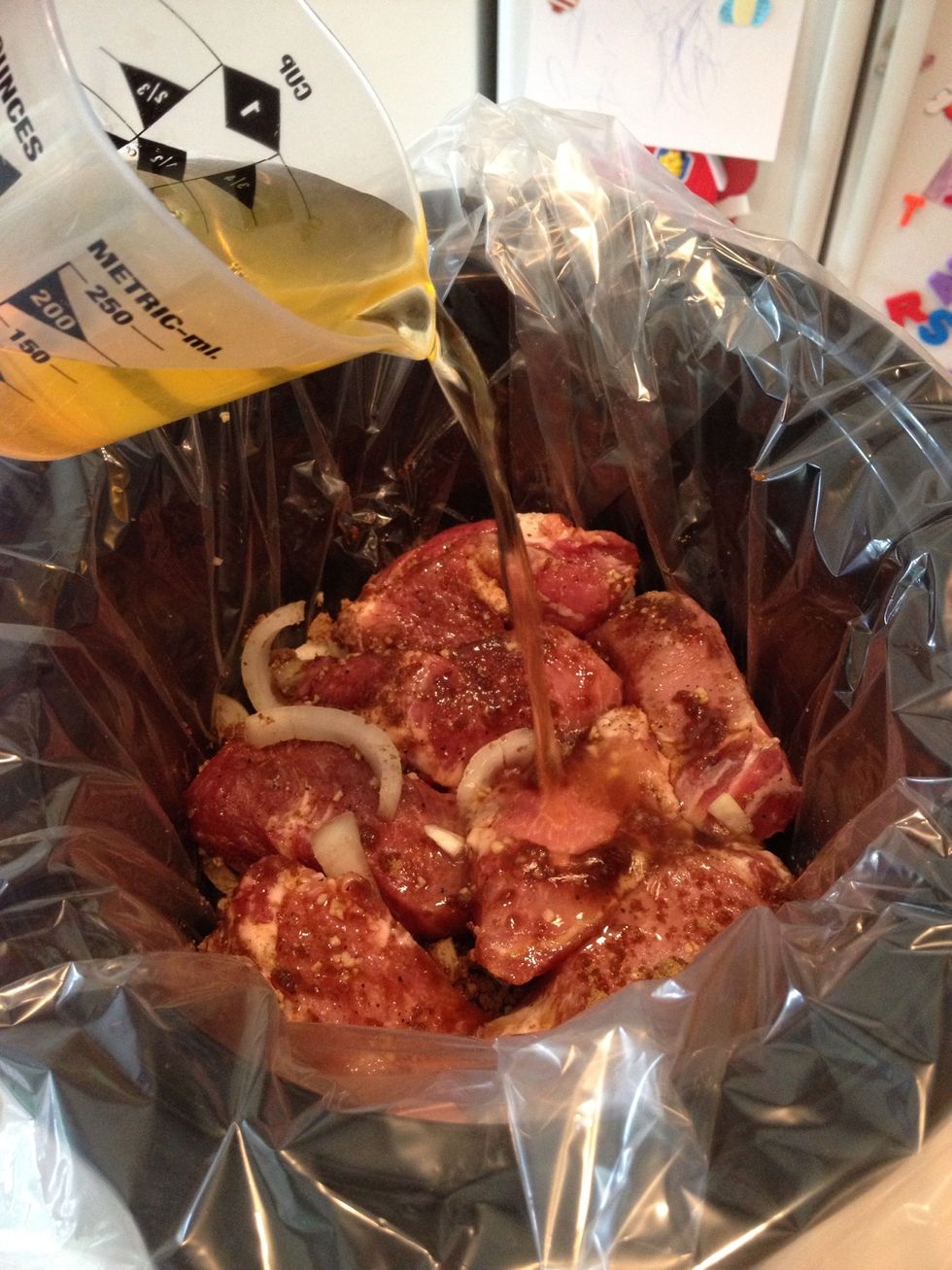 Pour in apple juice.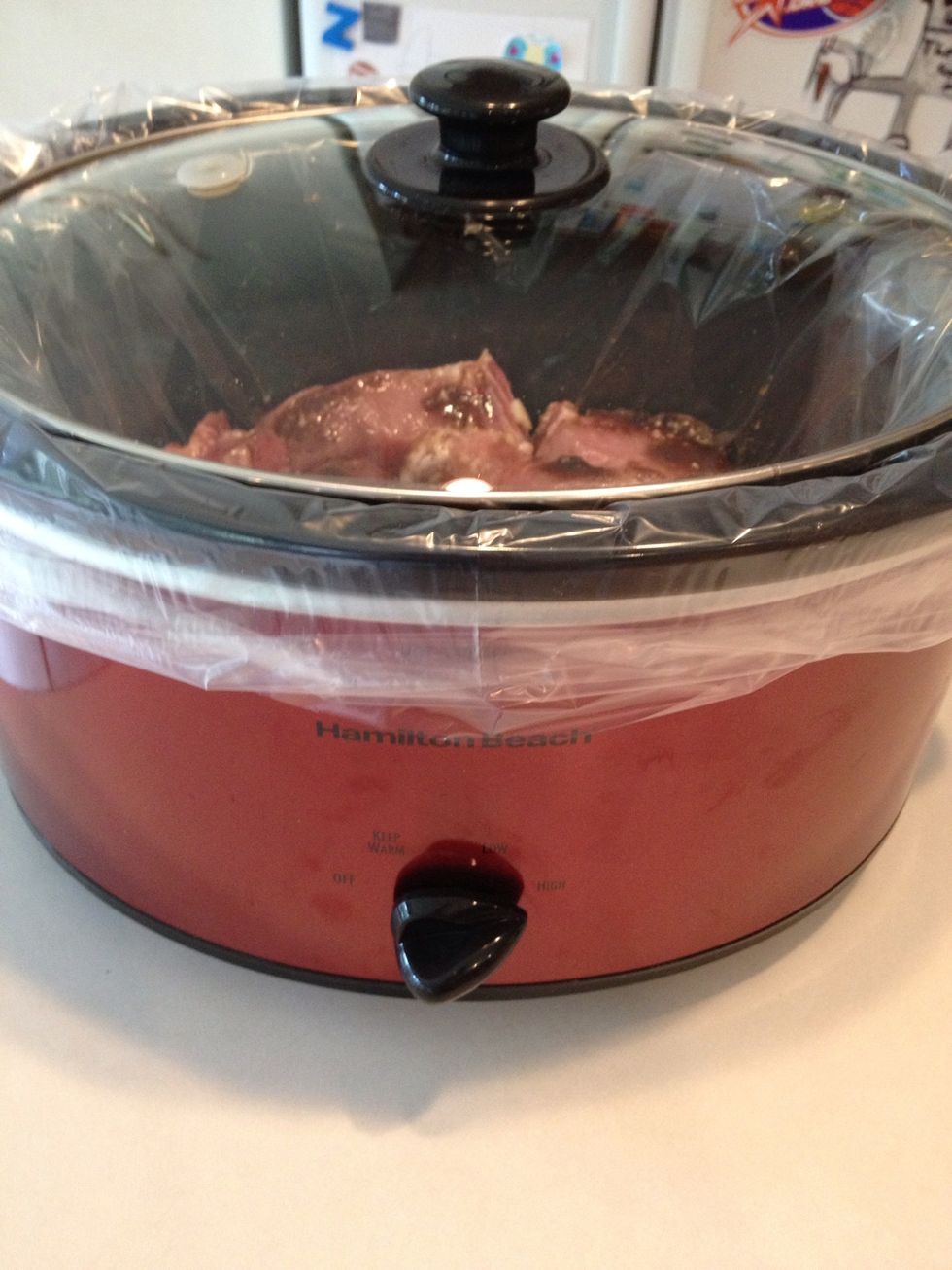 Cover and cook on low 7-8 hours or high 4 hours.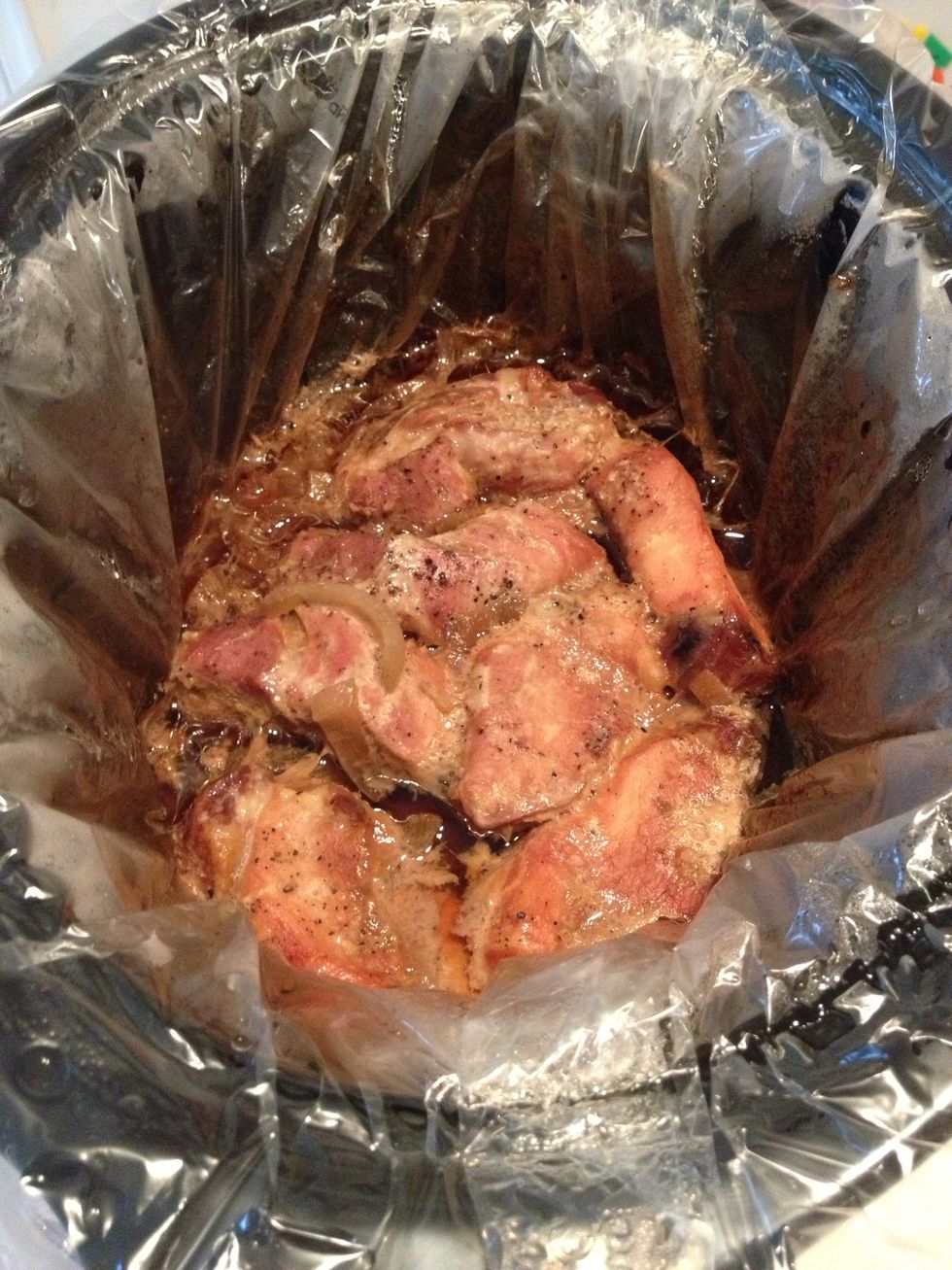 When ribs are cooked through, they will look like this.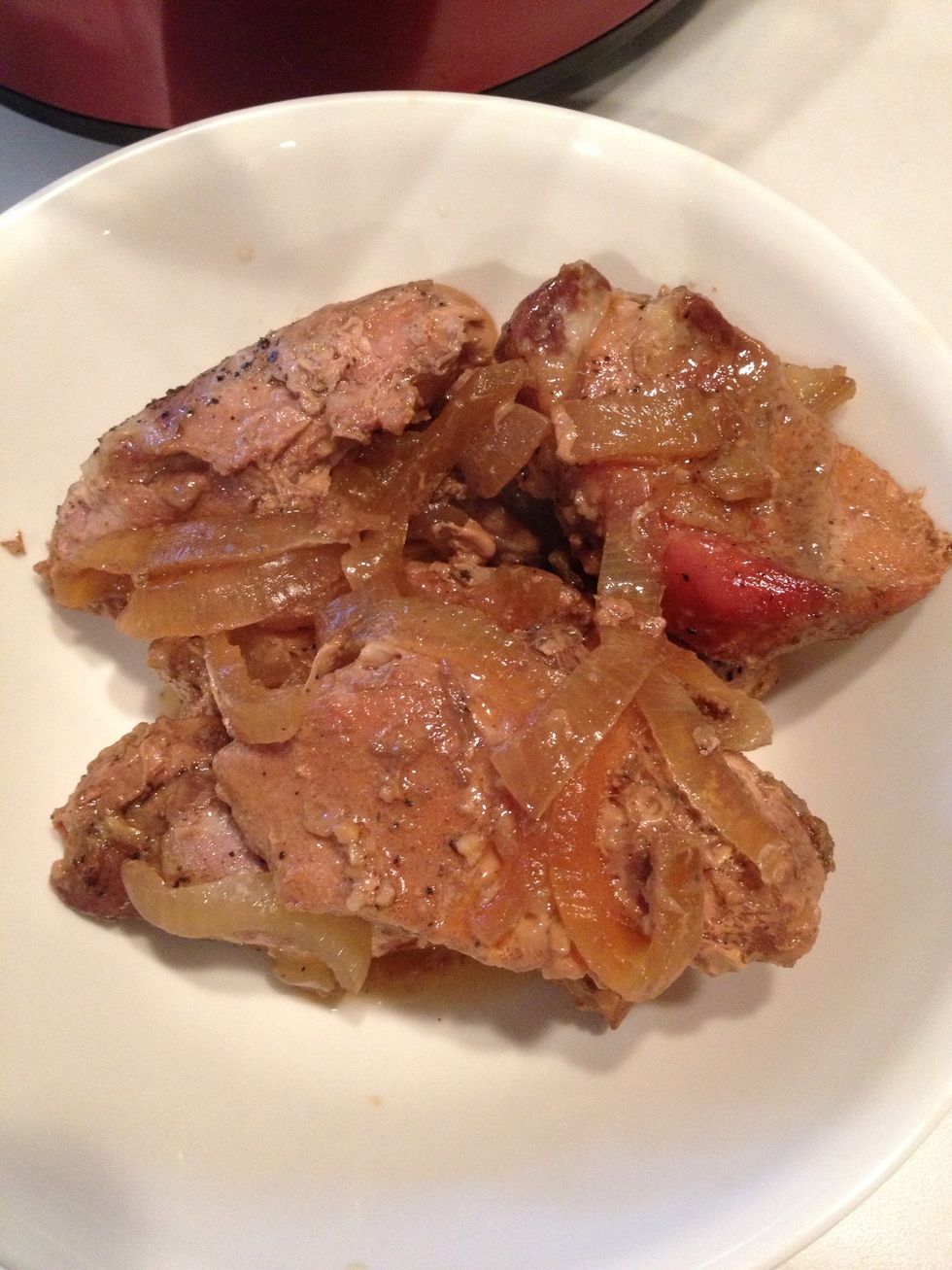 Remove ribs and onions. Set aside.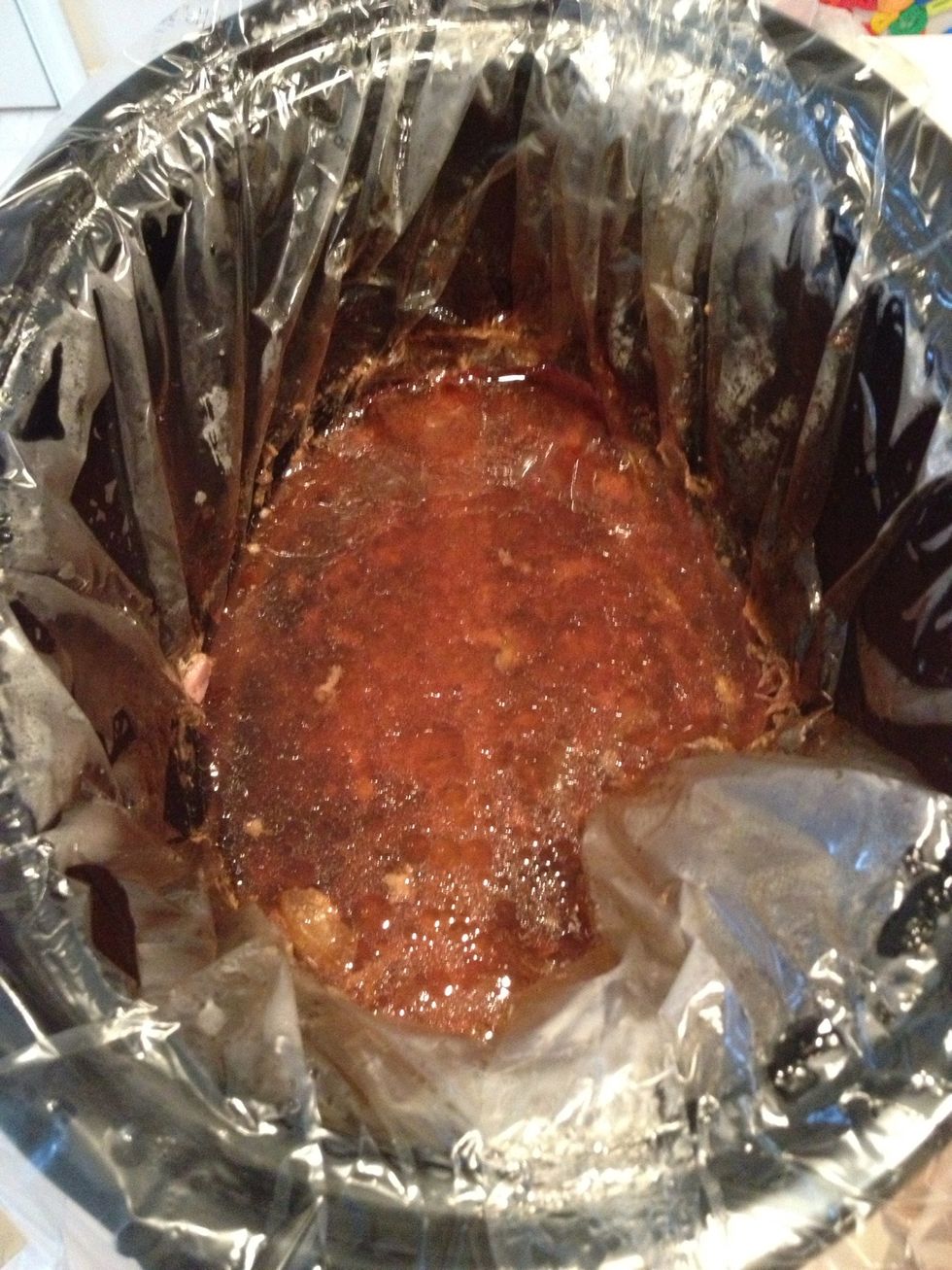 Empty the crockpot by throwing away everything inside. If you use a crockpot bag, this step is easy!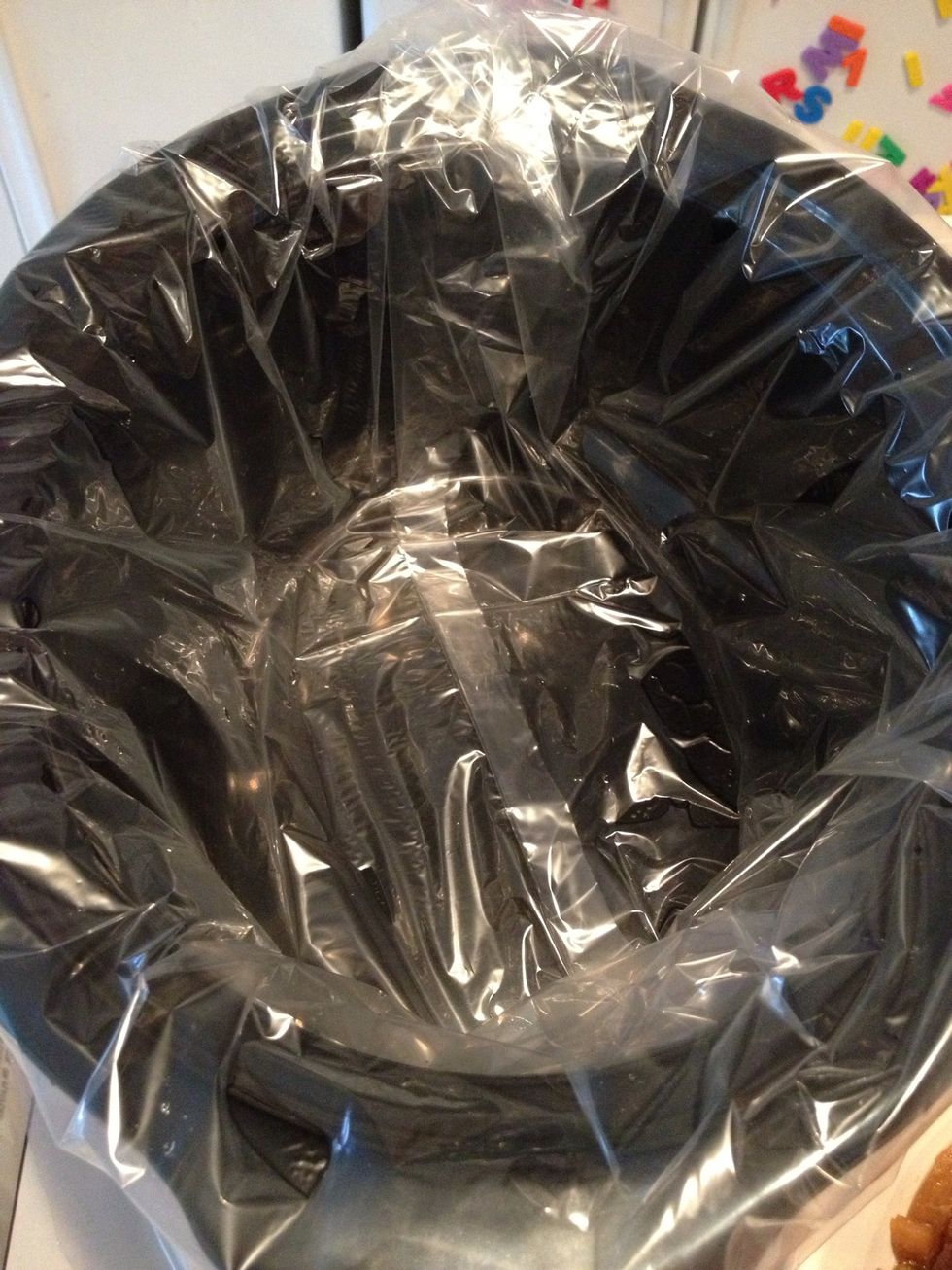 Place a new bag in crockpot or wipe down inside with paper towel.
Place 1 cup BBQ sauce in bottom of crockpot.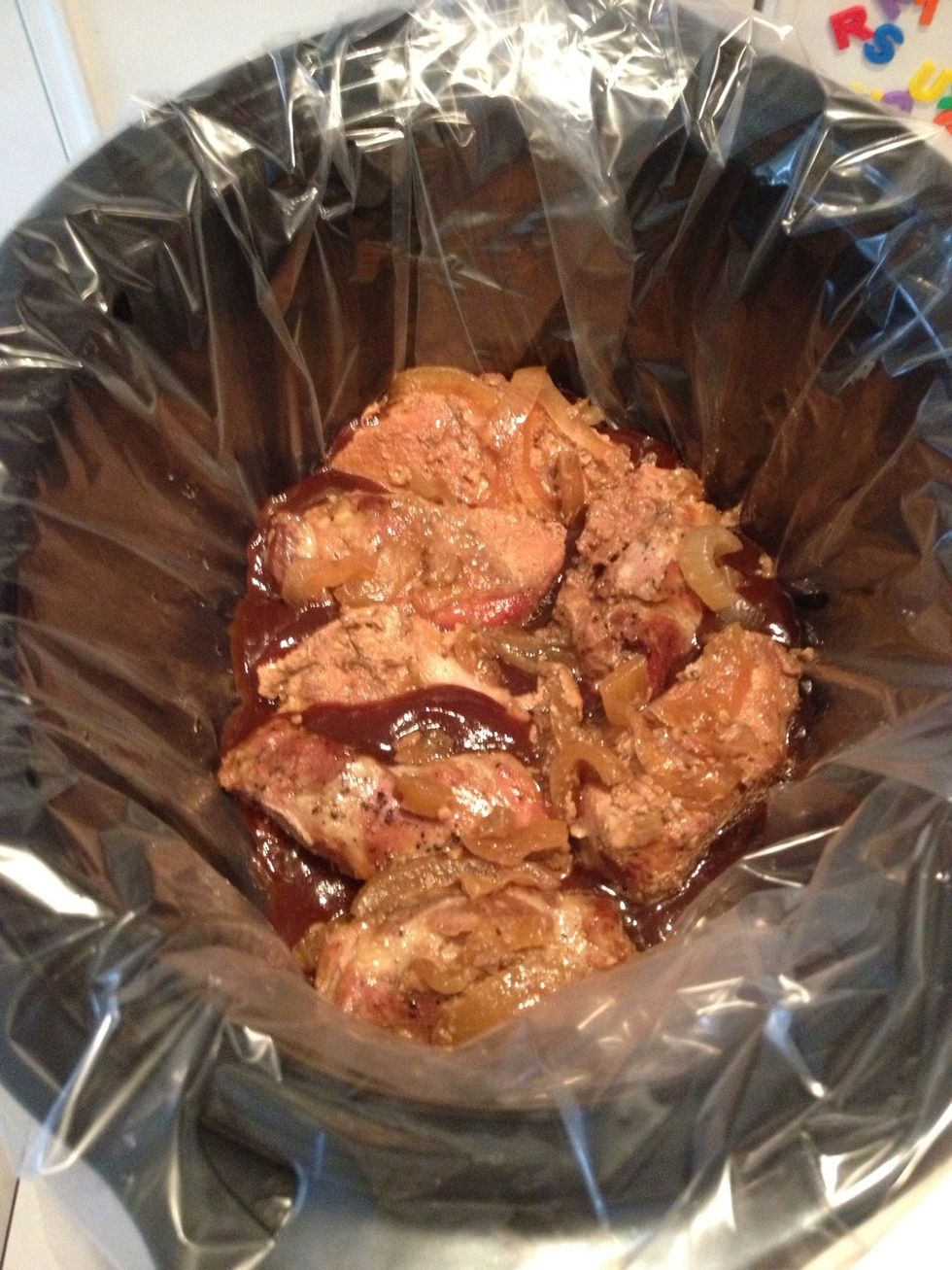 Return ribs and onions to crockpot. Lay on top of sauce.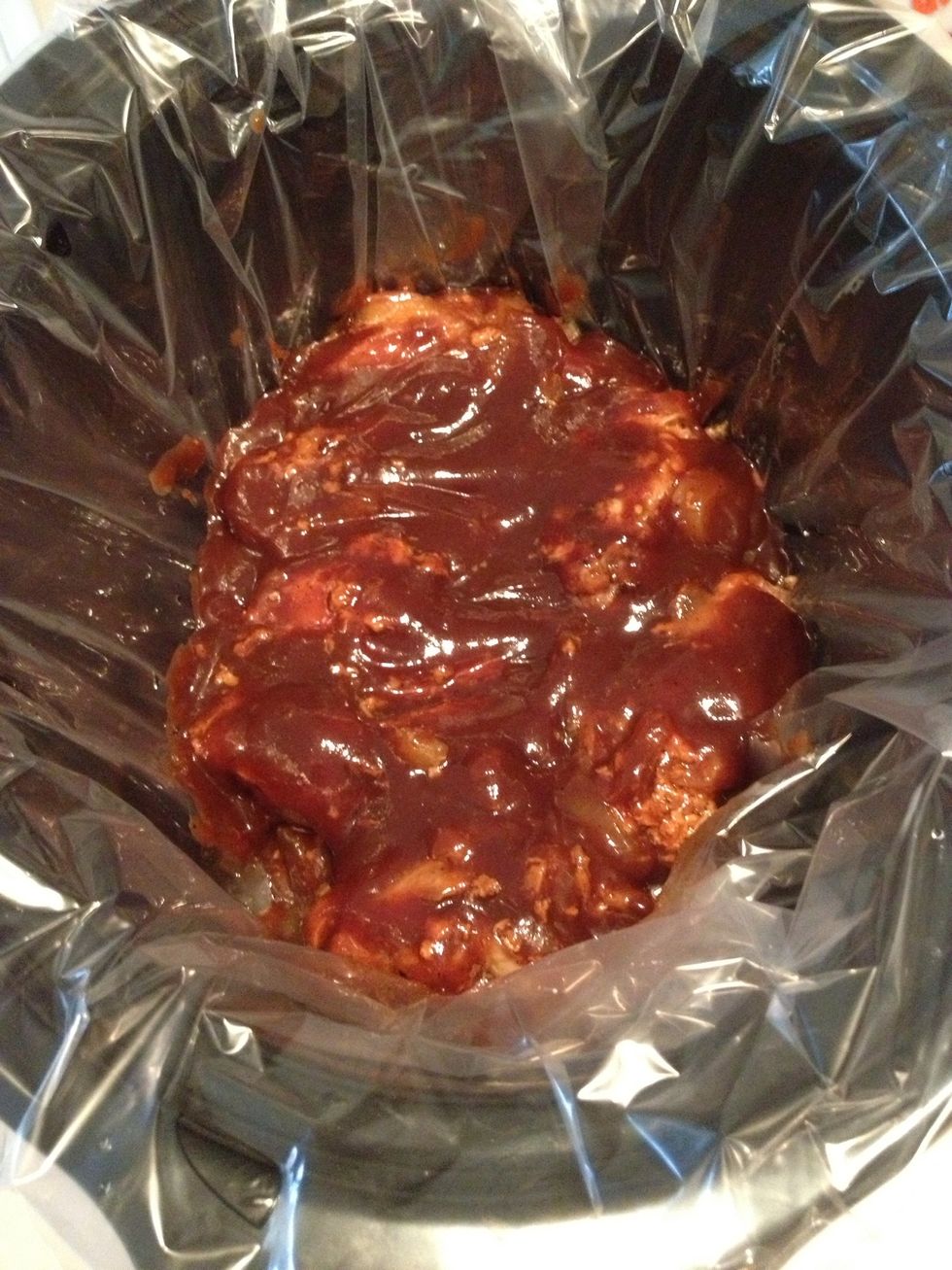 Add 1/2 cup of BBQ sauce to top of ribs.. Cover and cook on high for 30 minutes.
Remove ribs to plate and cover in sauce. Sprinkle with green onions if desired. Serve and enjoy!
1.0 Package boneless ribs
1/2c Barbecue sauce (bottled or homemade)
3.0Tbsp Chopped garlic
1.0 Onion, sliced
1/3c Brown sugar
3/4c Apple juice
Salt and pepper
Green onions, sliced (optional)