Make Amazing Almond Milk W/ a Hint of Coconut
11
Soak almonds overnight (+8 hours). The water will be murky, drain it out so you have just the almonds.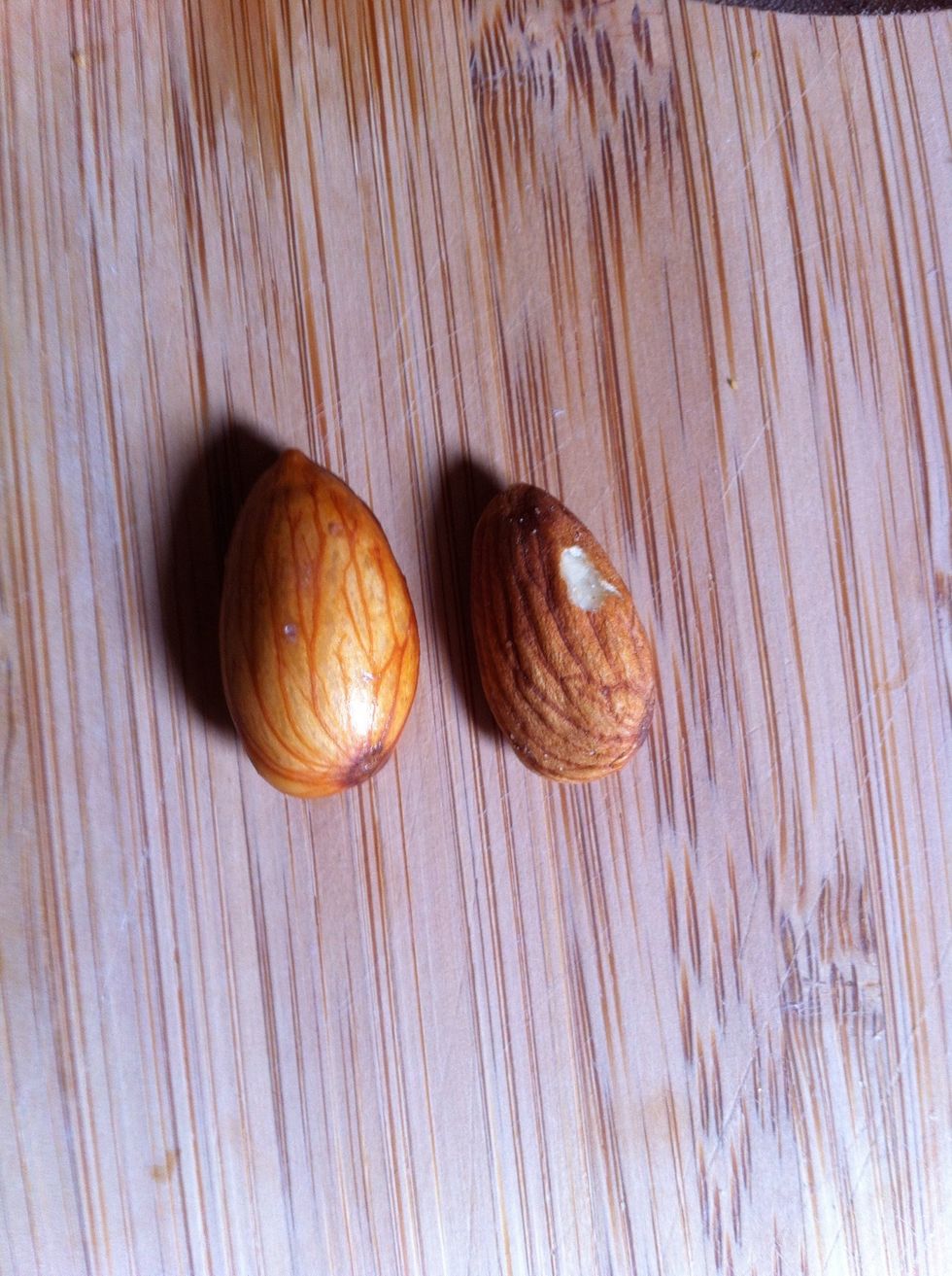 The soaked almonds will be plump and tender (compared to dry almonds -- on right)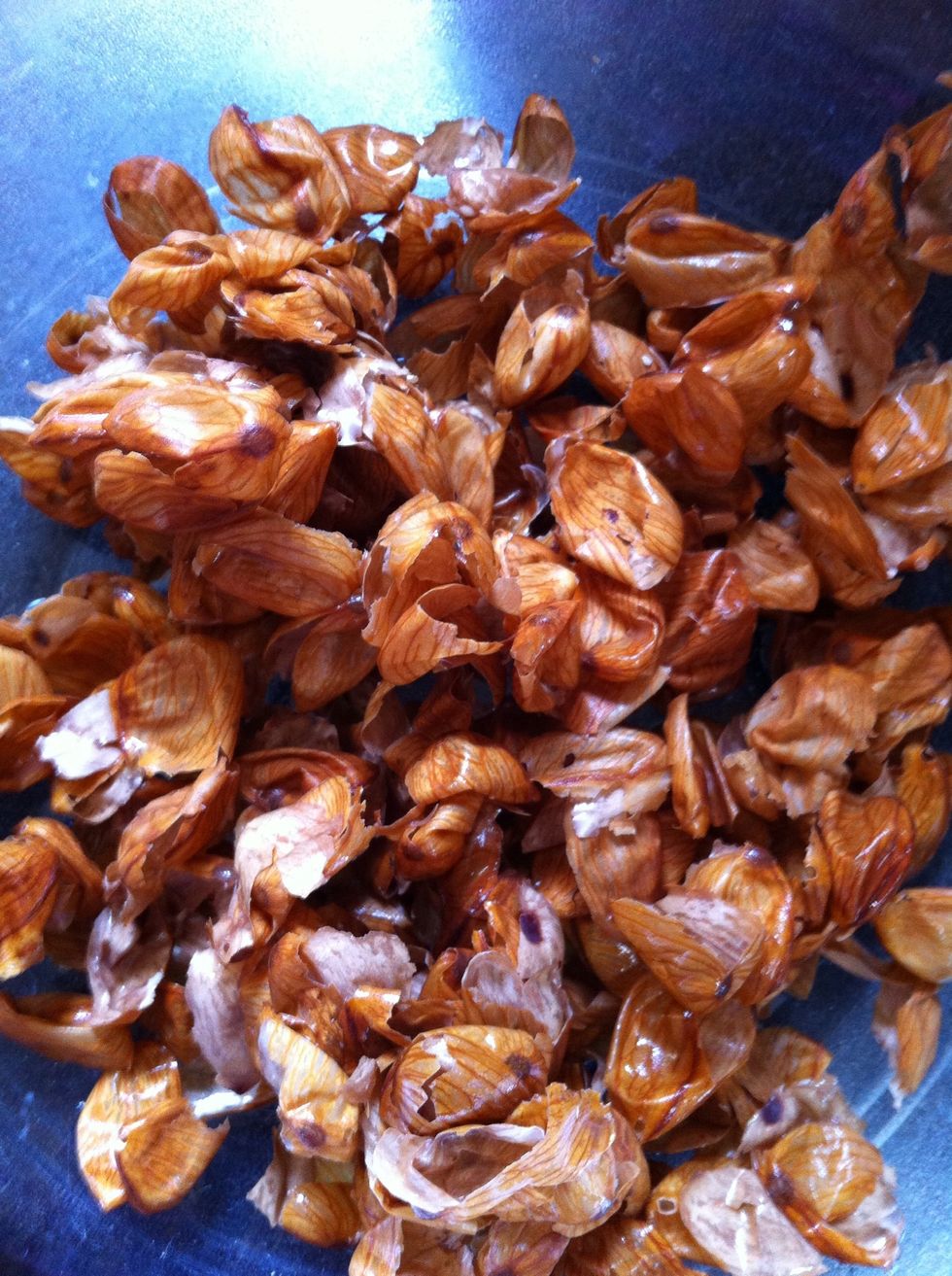 Peel the skin off the almonds -- they should slip off. This process will bring out a milky color & improved texture & taste. Do not blanche almonds as that process involves heat and loses nutrients.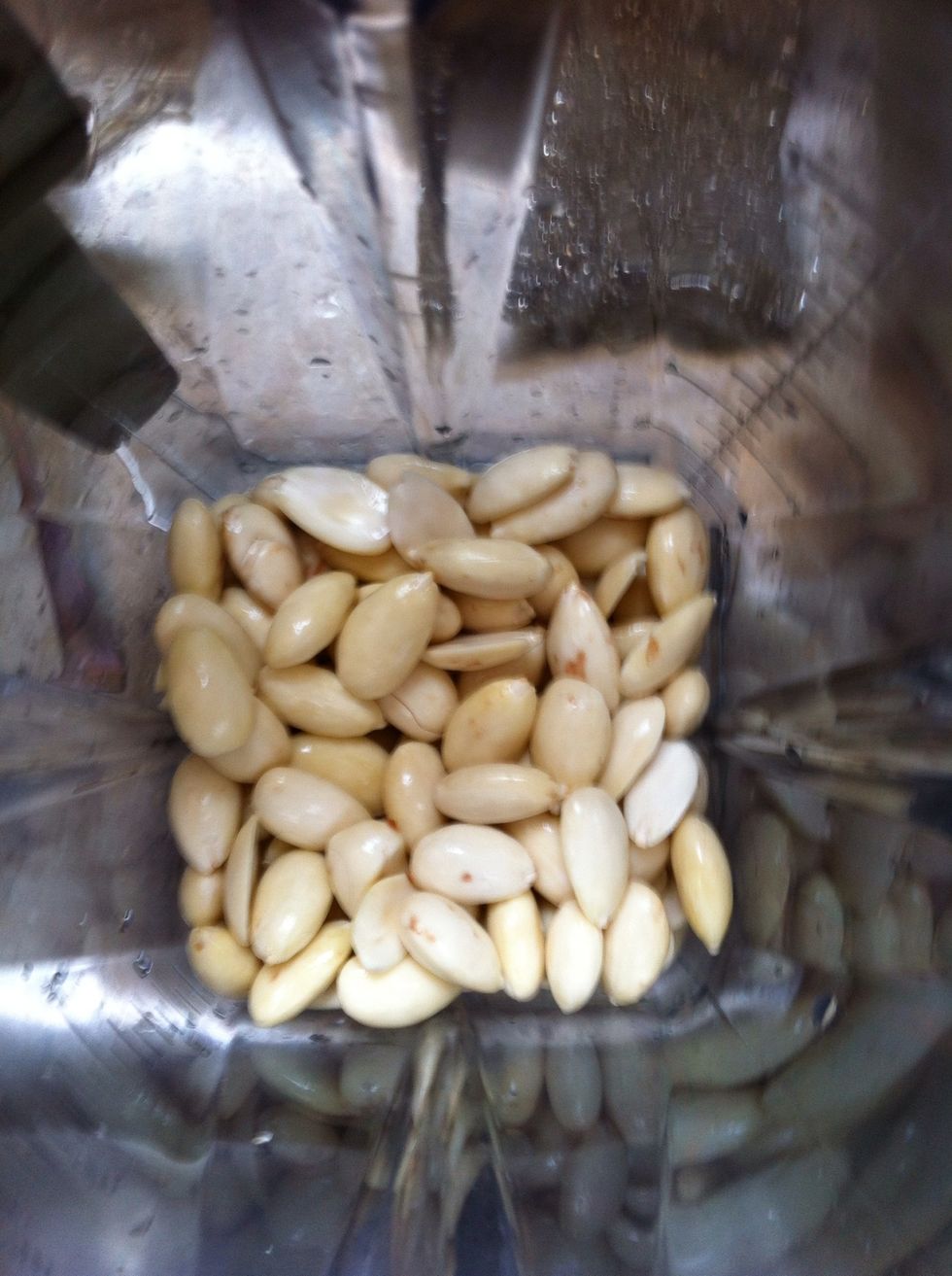 White soaked almonds -- after skin has been removed.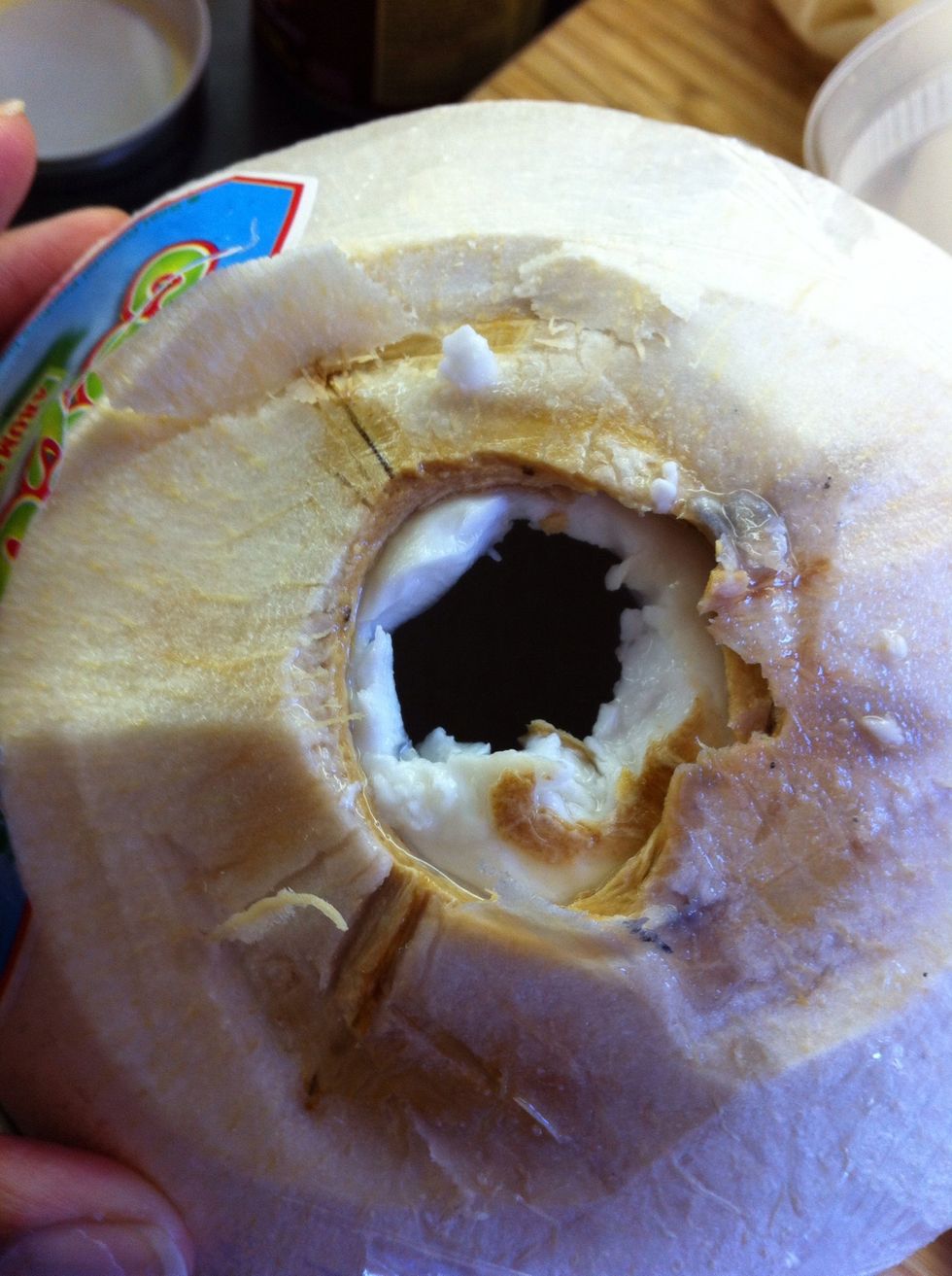 Pour coconut water in with almonds. Scrape out young coconut meat and add to nuts. Note: I use a hammer & screw driver to open coconut.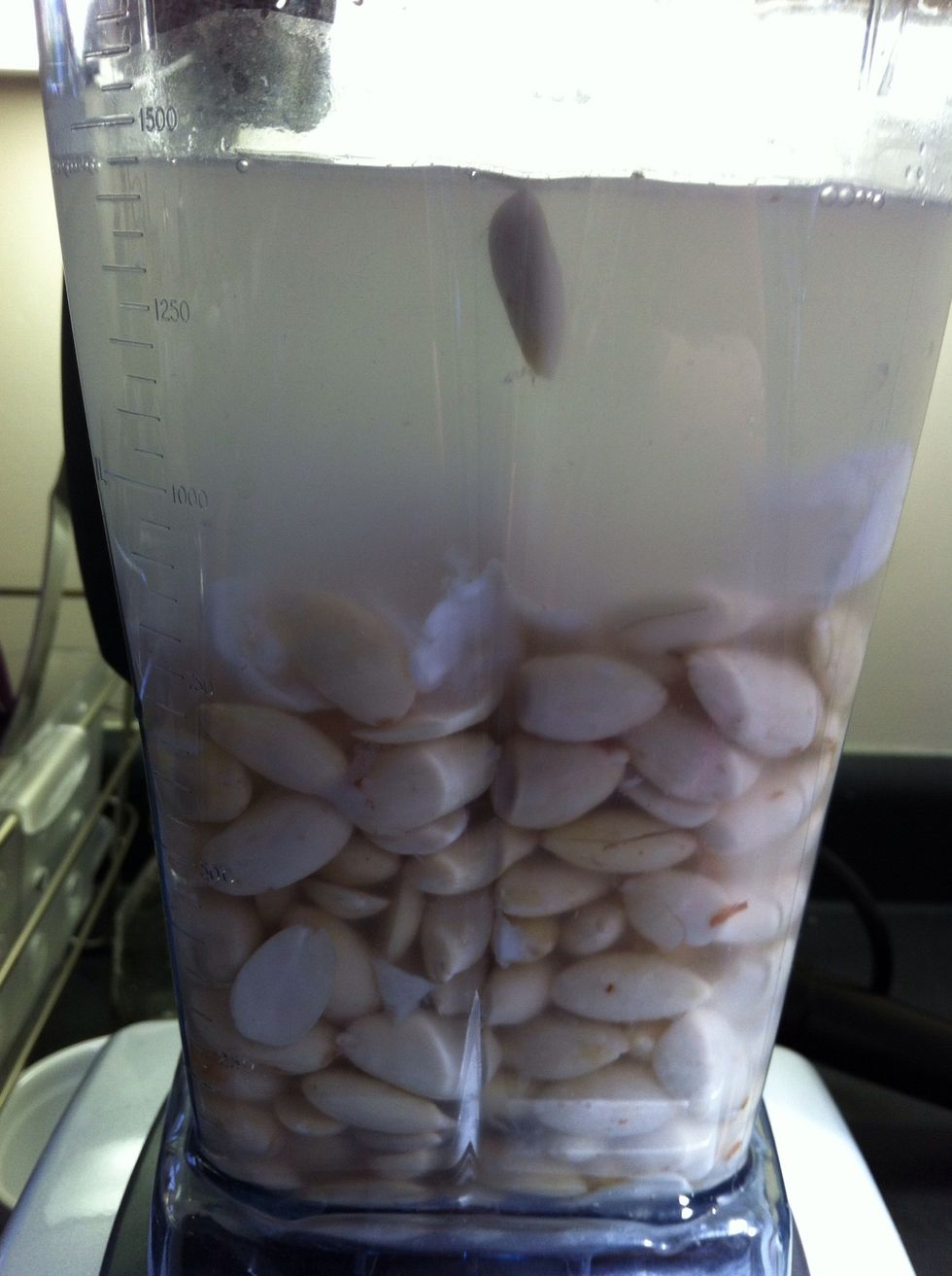 Add two cups water to one cup of almonds (pre soaking). Add coconut water from two coconuts (about 2-3 cups). Blend, I'm using a vitamix.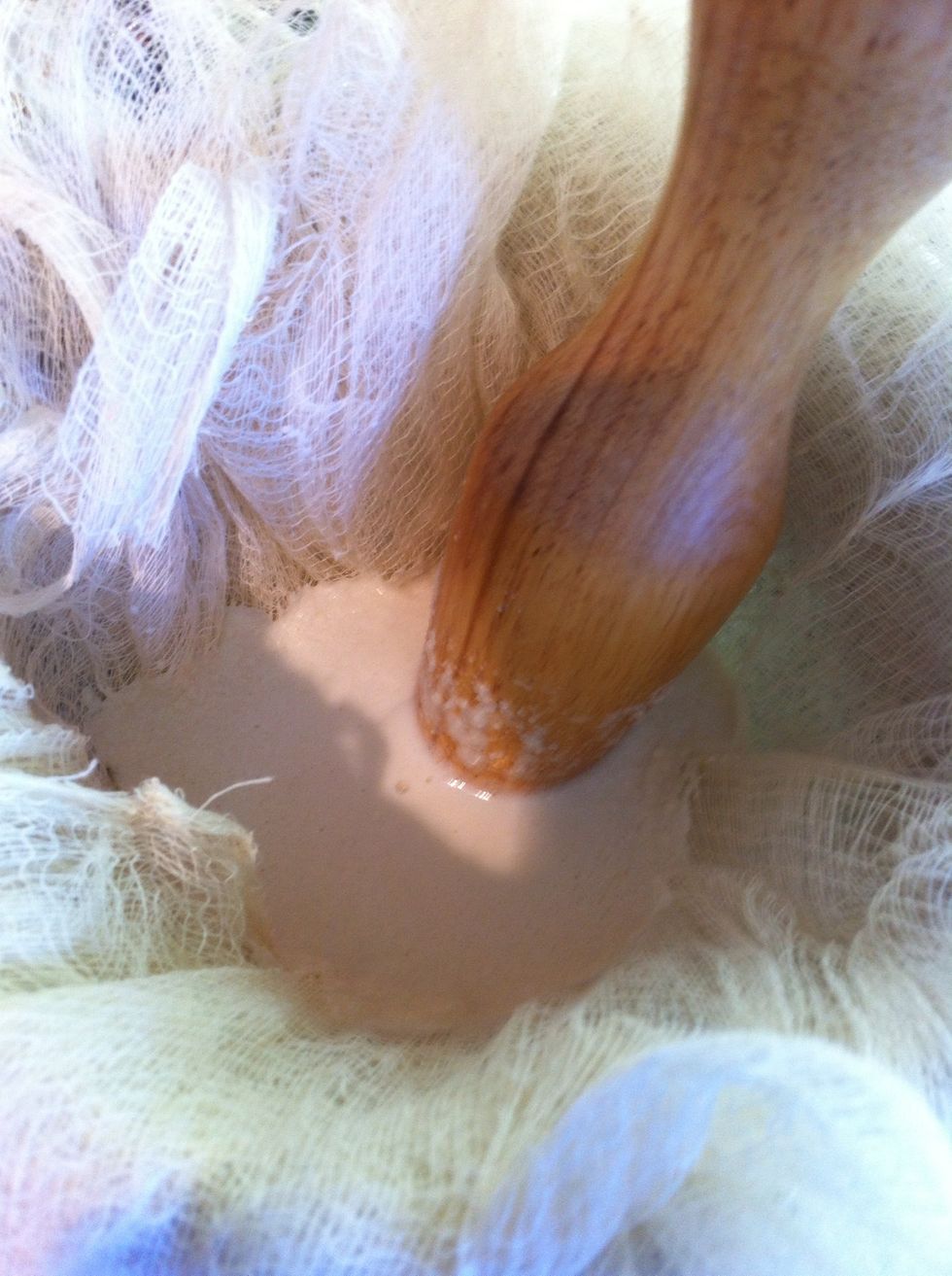 Pour the liquid through a strainer -- I'm using a cheese cloth lined one -- to separate liquid from solids. Do not force as this may push through solids.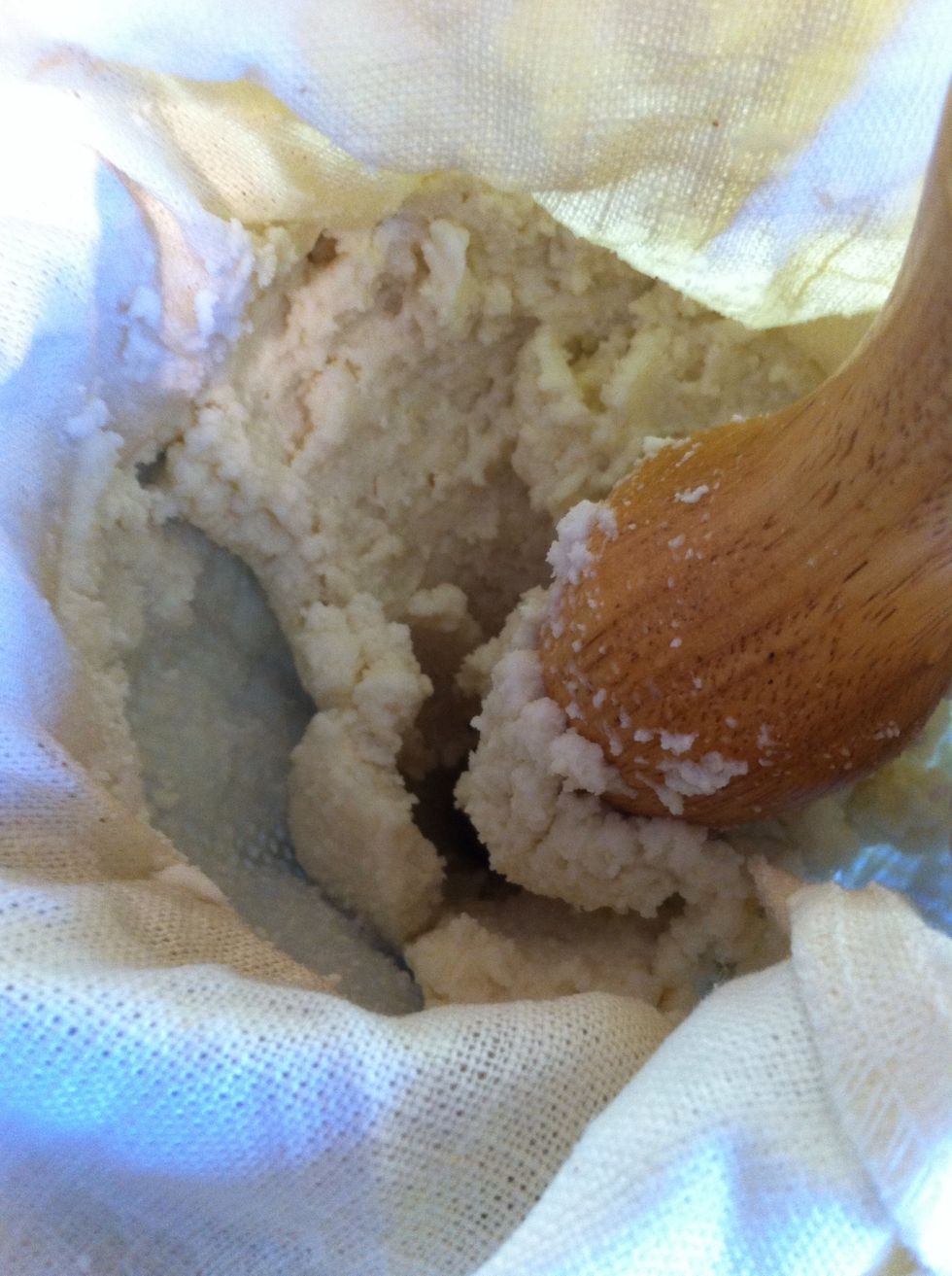 As the liquid drains the almond solids will become dry, sticky masses.
Scrape out the vanilla beans from about 2-3 inches of bean. Add to liquid.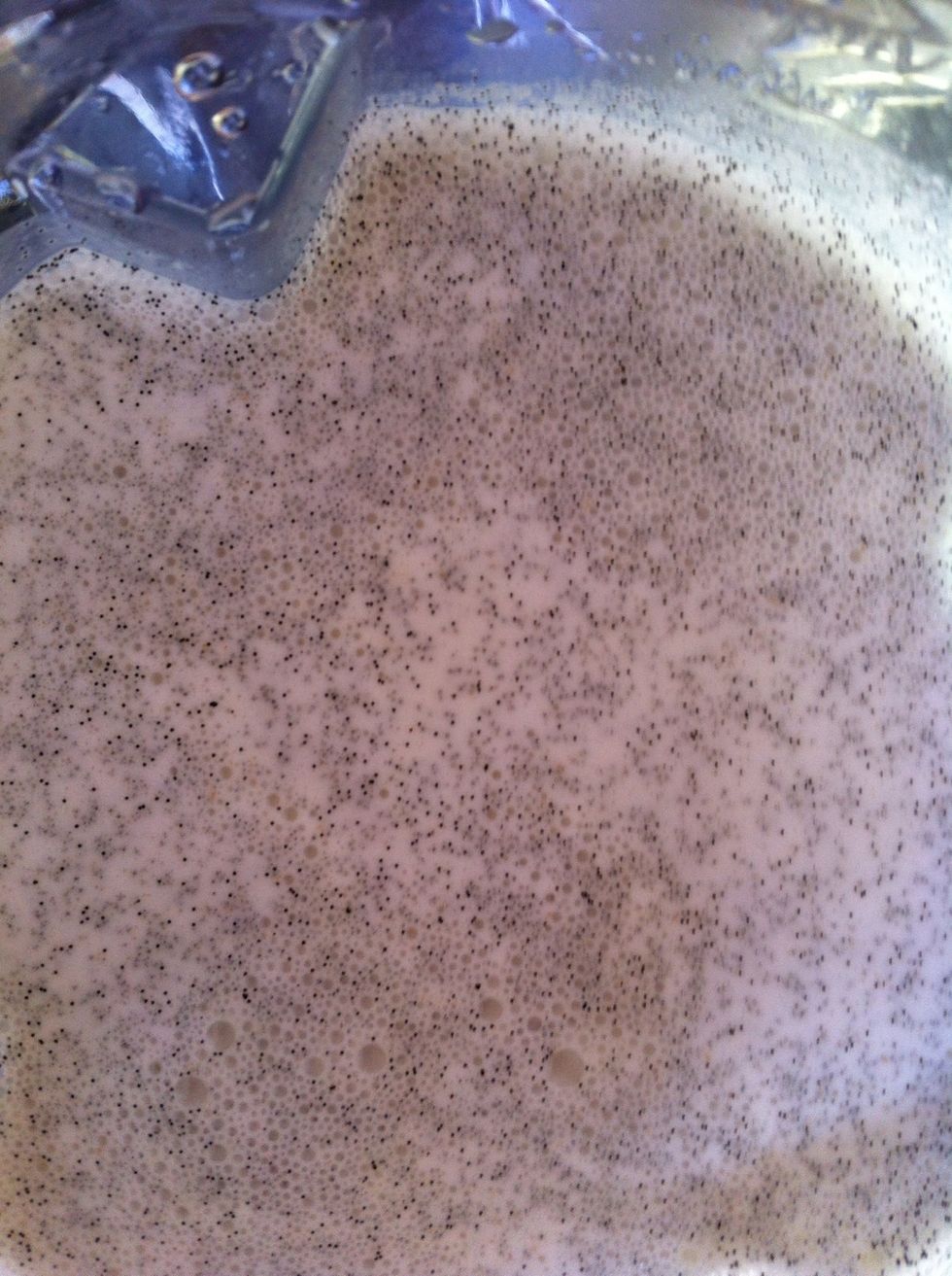 I usually mix vanilla bean & almond milk in blender again. Add 1/4 teaspoon (pinch) of salt to liquid.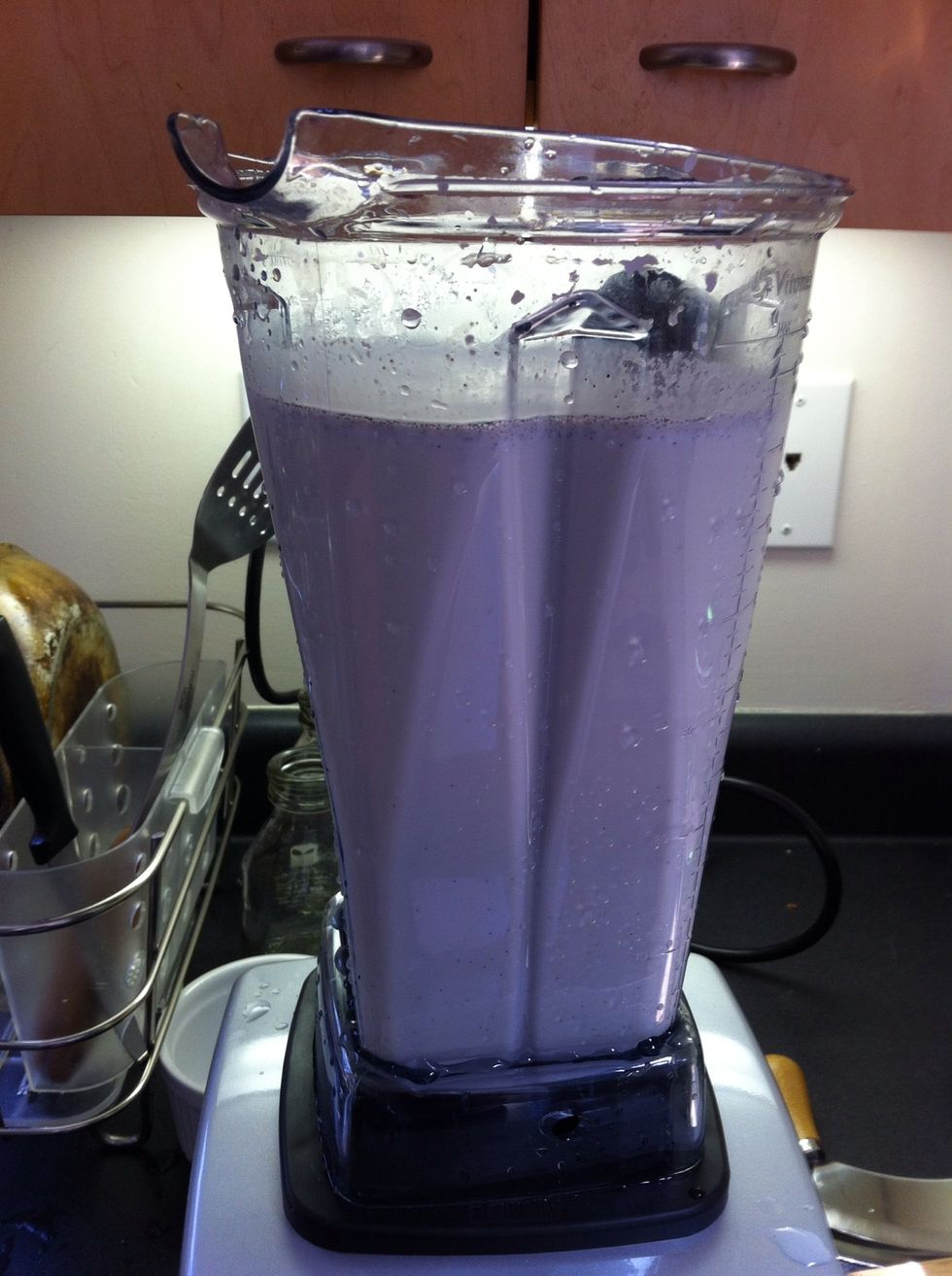 All done with mixing. This was from two cups of almonds originally.
Voila! I use a funnel to pour the almond milk into the container -- I love these glass pints! Ps. Note the milky color :)
2.0c Almonds
2.0 Fresh coconuts
2.0in Vanilla bean
5.0c Water
1.0pch Salt
1.0 Blender
1.0 Strainer
1.0 Cheese cloth