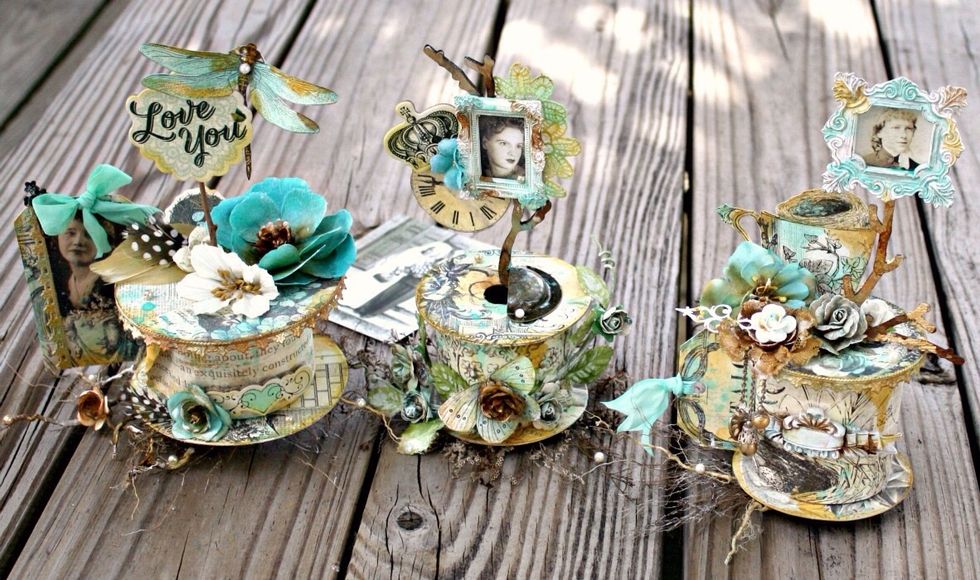 I want to share how to create these fun altered spools. They are so easy to make using the Prima IOD Paintables and Oil Pastels.
Gather your supplies. I am using old ribbon spools and gorgeous Prima IOD Paintables as my base.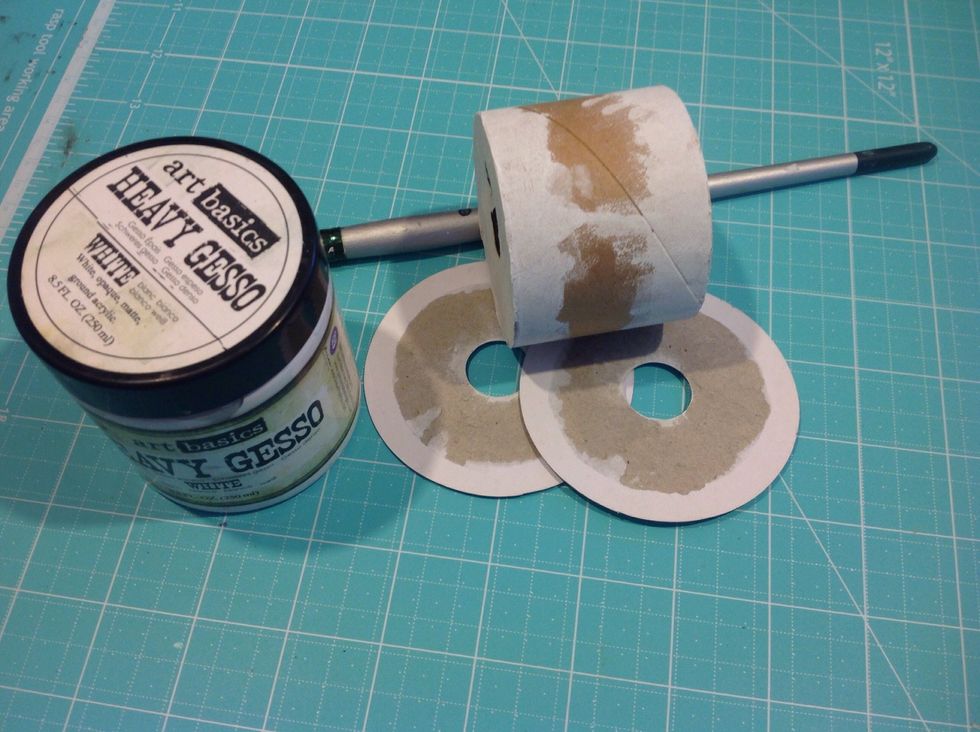 Gently pull apart the top and bottom of your spool, and use heavy gesso from Prima to paint the edges.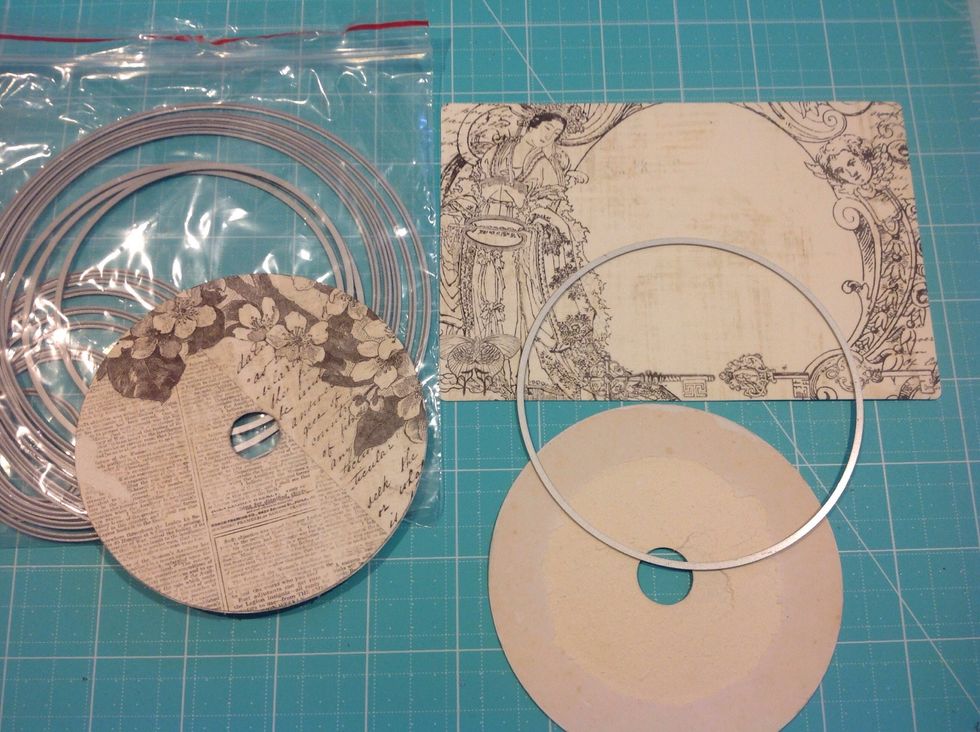 I picked out an assortment of the Paintables, then used some circle dies to cut the designs I wanted. If you do not have the dies just trace your circles onto the paper :)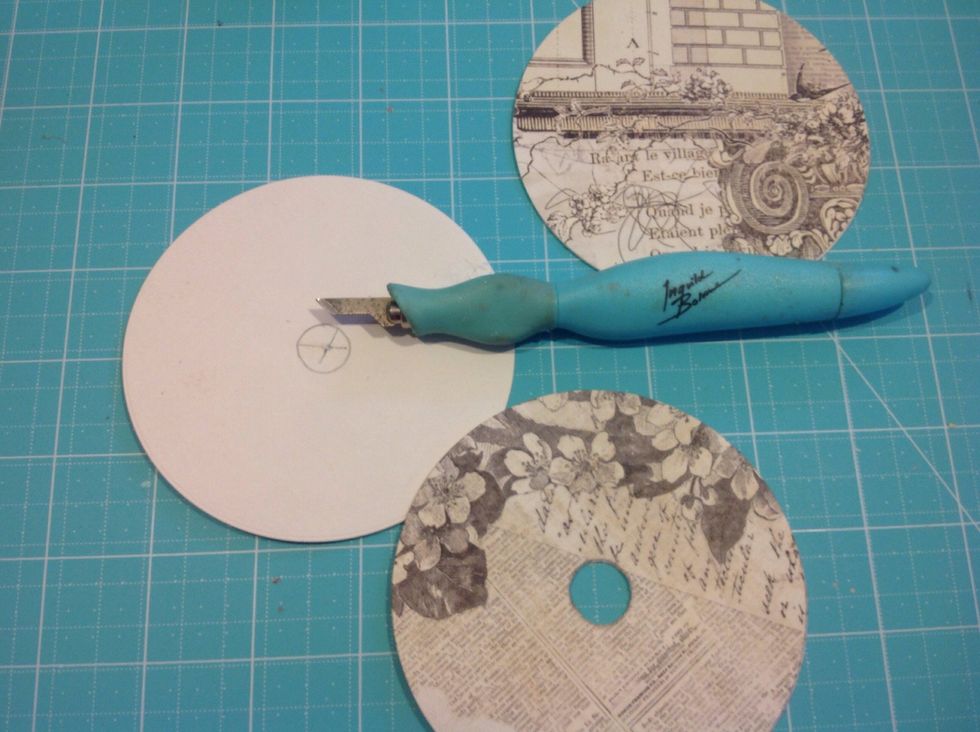 Use your craft knife to cut the small inner circles out.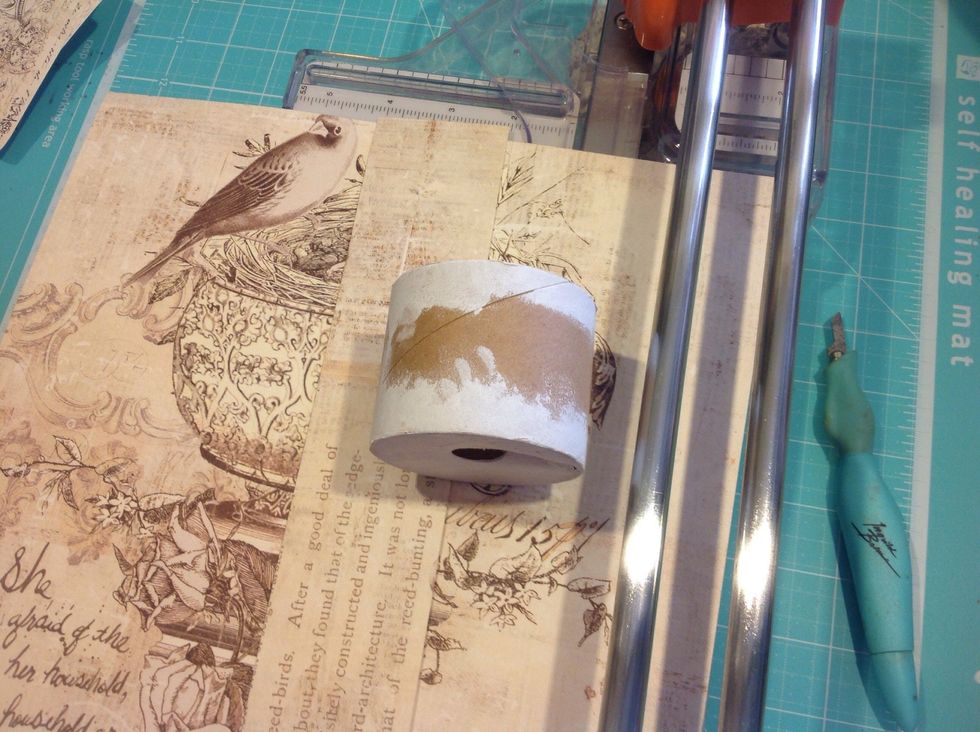 Measure your spools inside length and cut the large paintable sheets in strips to fit.
I adhered mine using the matte gel.
As I glued my strips onto the spool base I added water to the ends and used a paintbrush to curl my edges. Just adds a bit more detail to the finished pieces.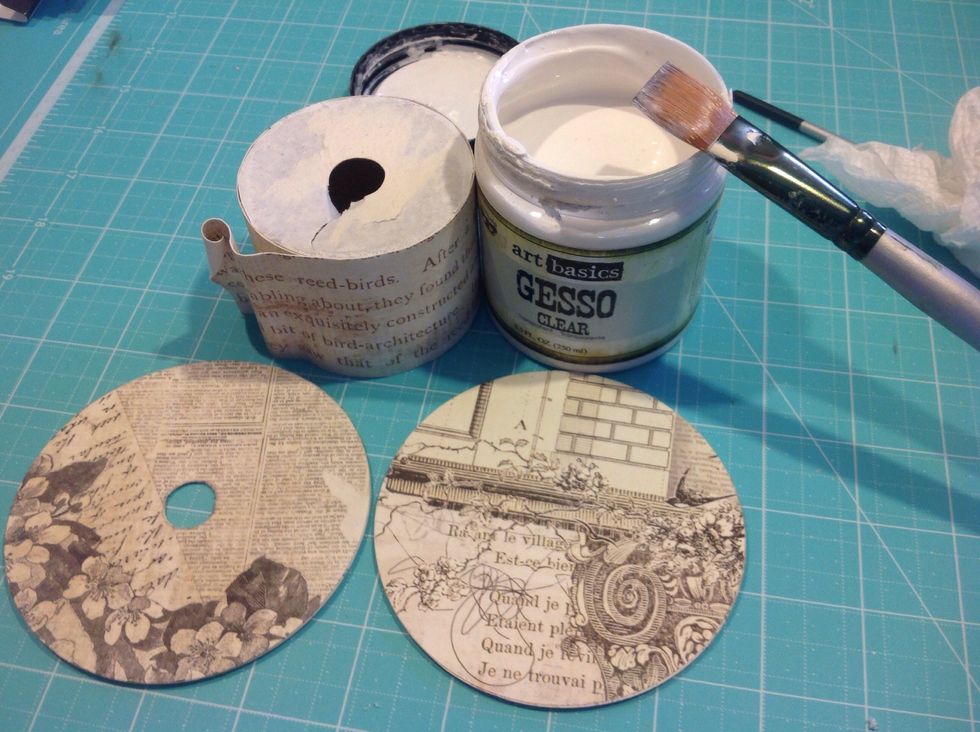 I primed all of my spools with the Art Basics Clear Gesso even though the Paintables are already watercolor ready I like to make sure it will hold up to wet mediums.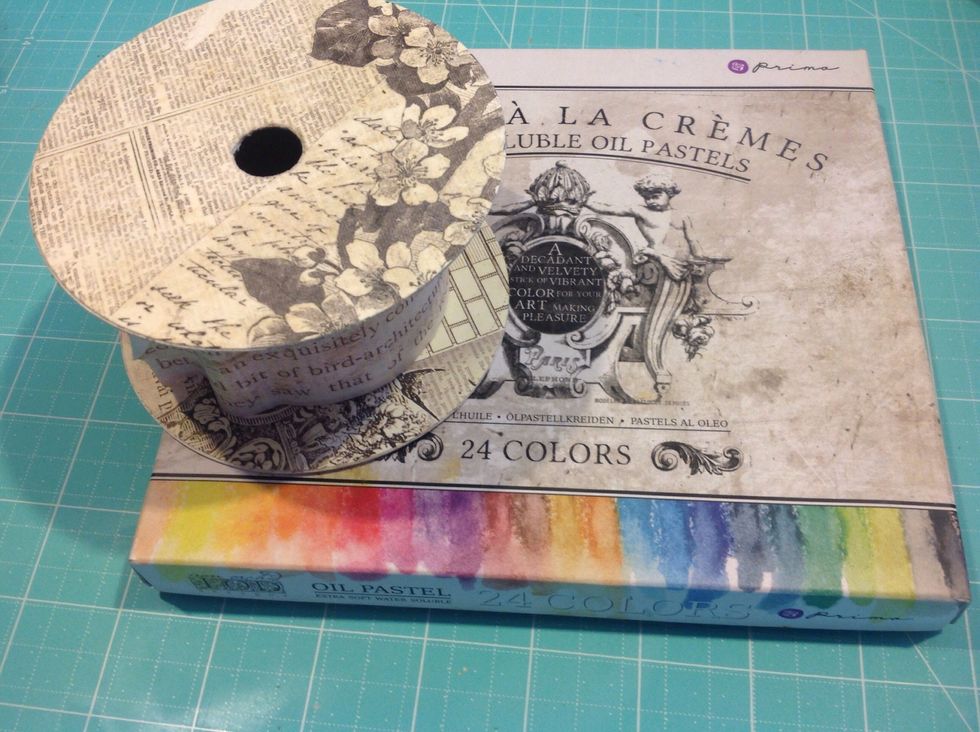 Now for the fun part :) grab those creamy oil pastels!!!!!! I am picking only a few colors, but as you can see there are tons of shades.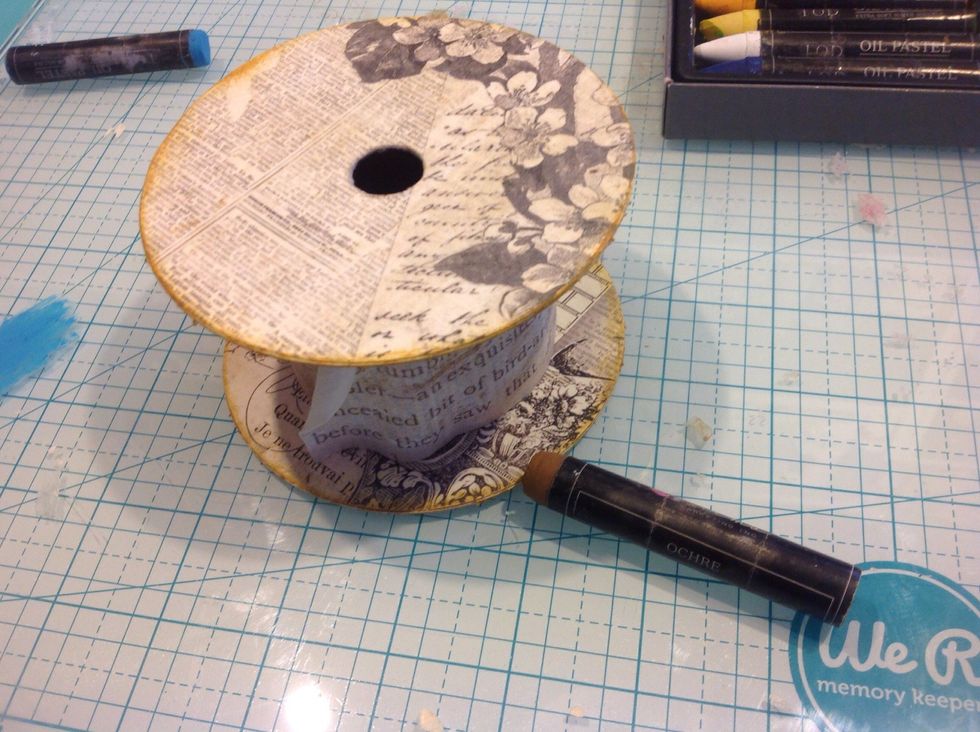 Using the ochre color I go around all of my edges and blend inward with my finger. It gives it a wonderful aged look. Perfect tone for fall decor.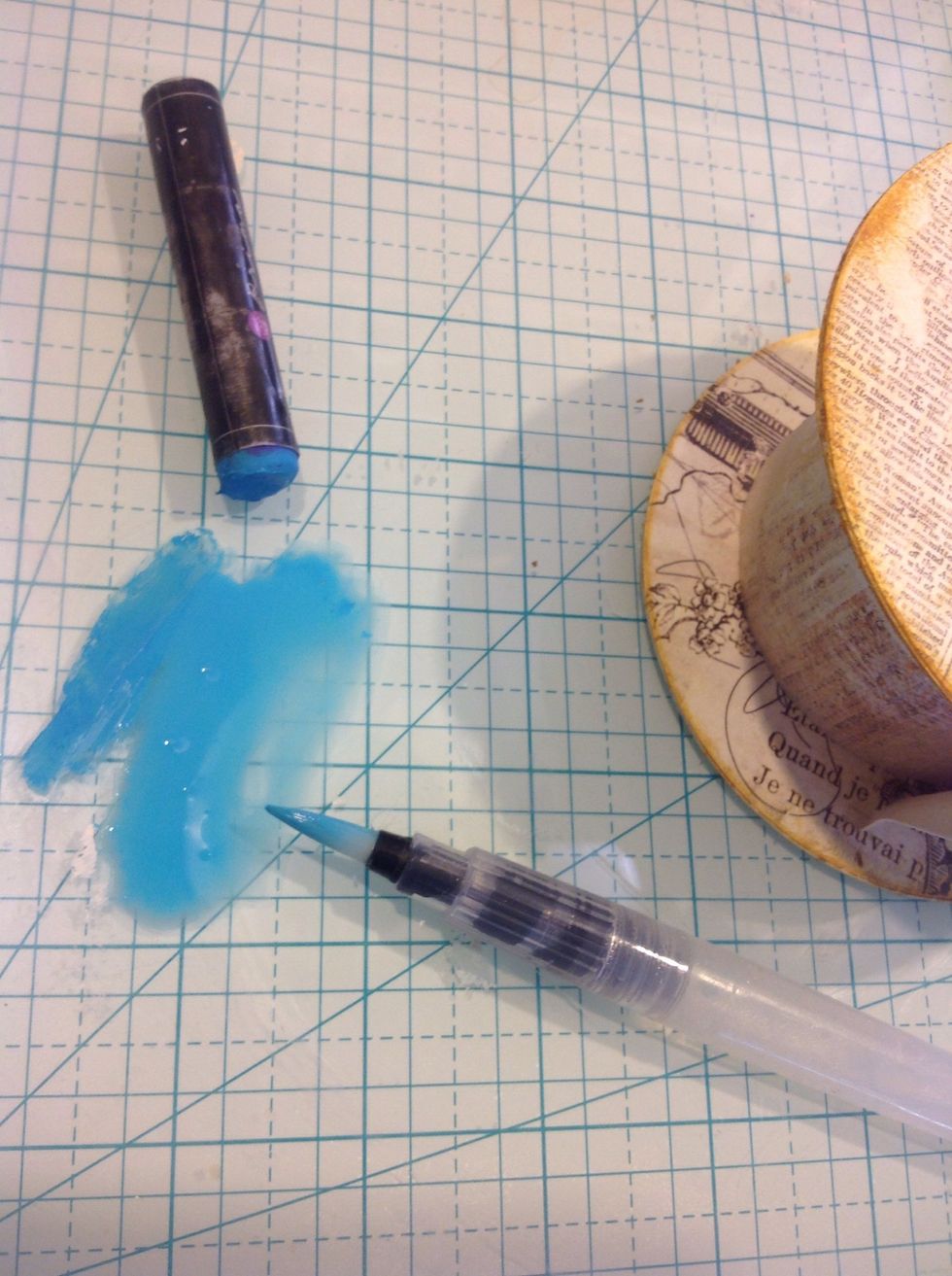 I use my watercolor brush and the light blue pastel to add more color to my spools. Just rub some color on your Matt and add a drop of water.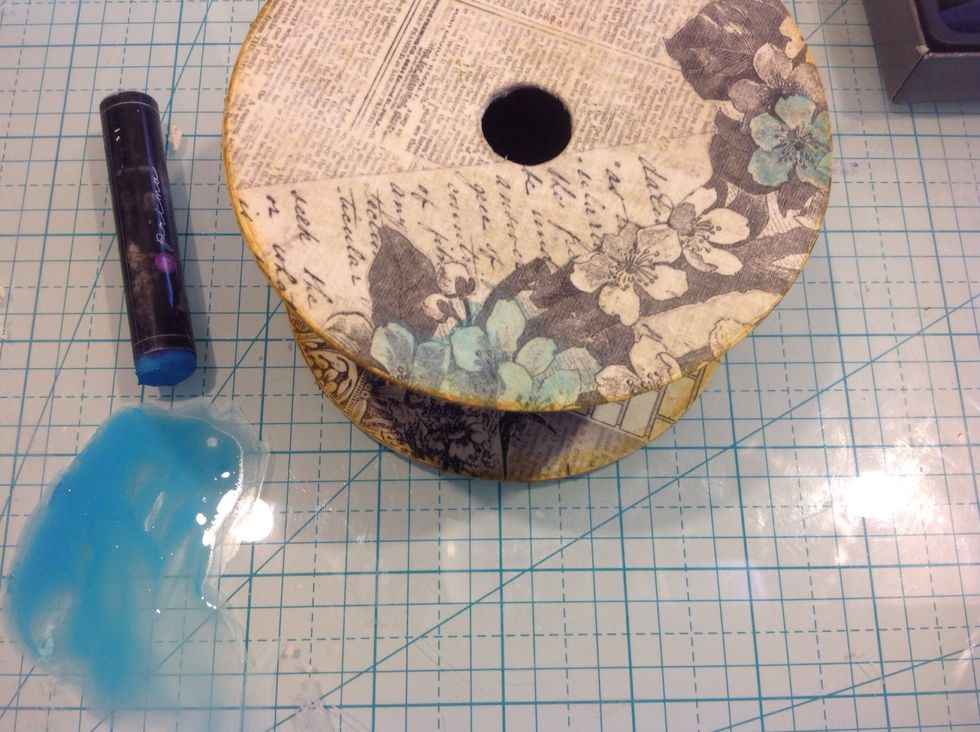 I painted the flowers and then just randomly added splatters.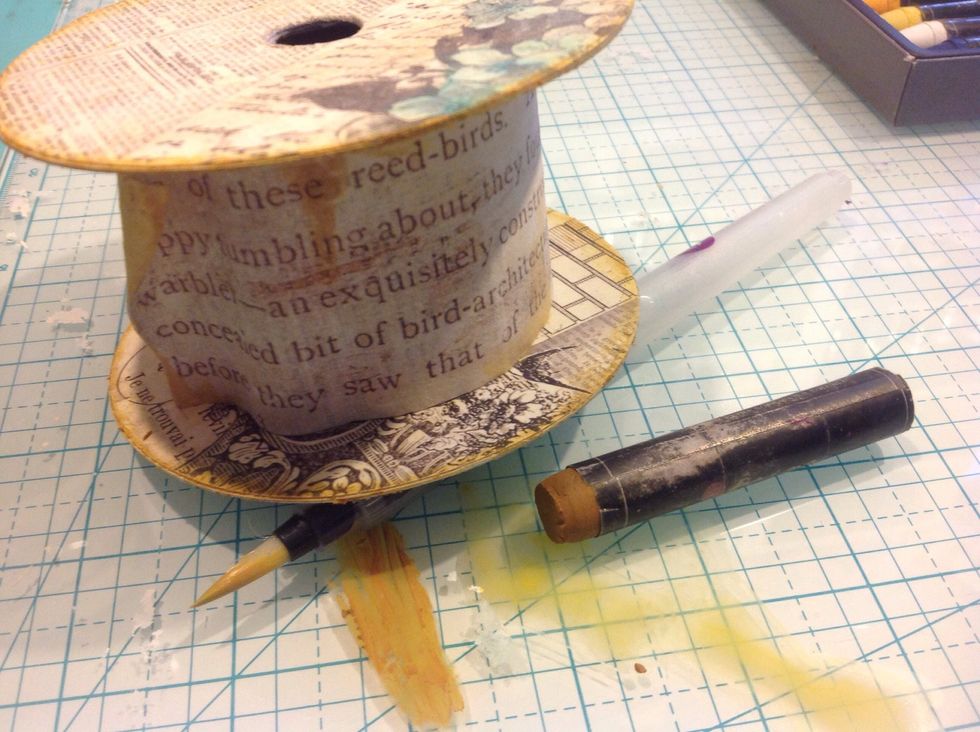 Using the ochre again I added drips coming down the sides.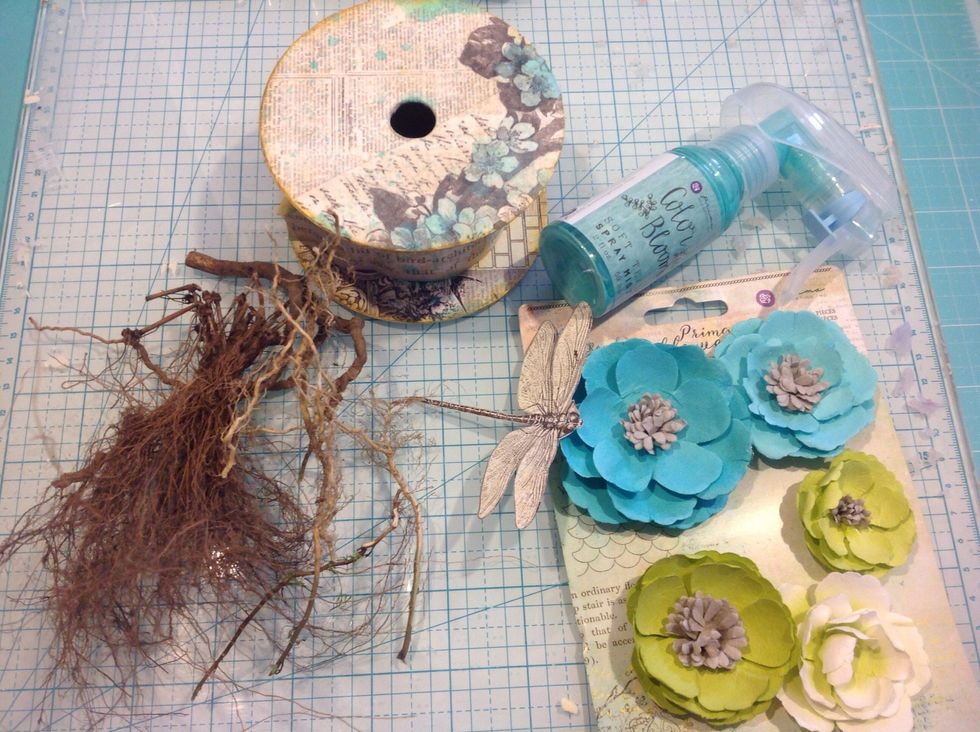 I went to my yard and gathered roots and moss. Picked a few embellishments and my color bloom spray in soft teal.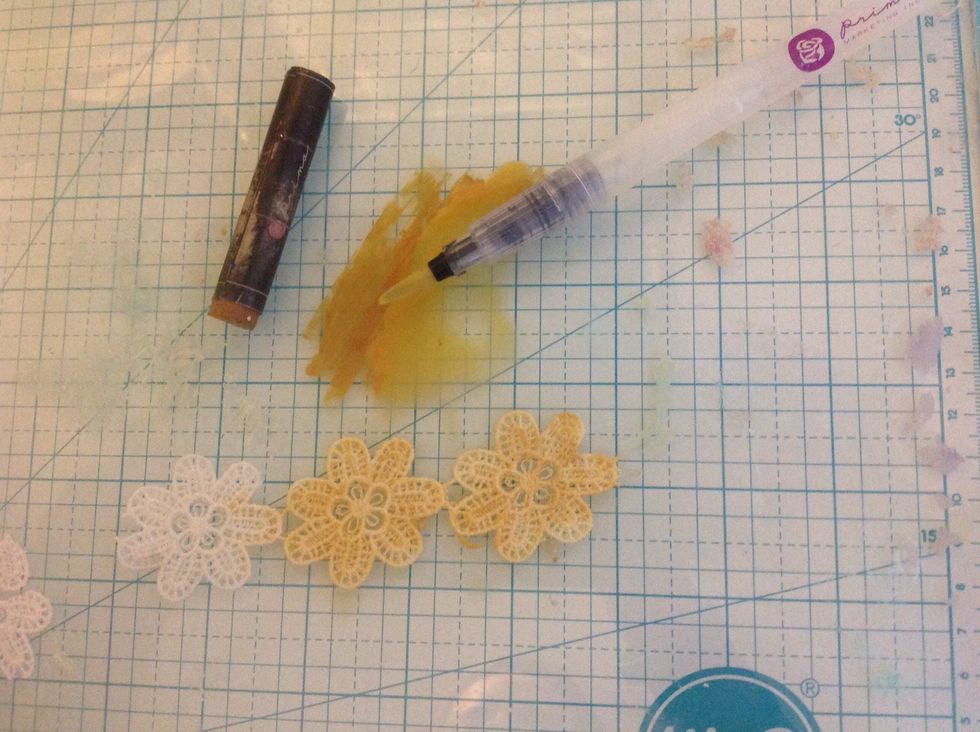 The oil pastels are great for coloring any item. The magnolia lace absorbs it perfectly.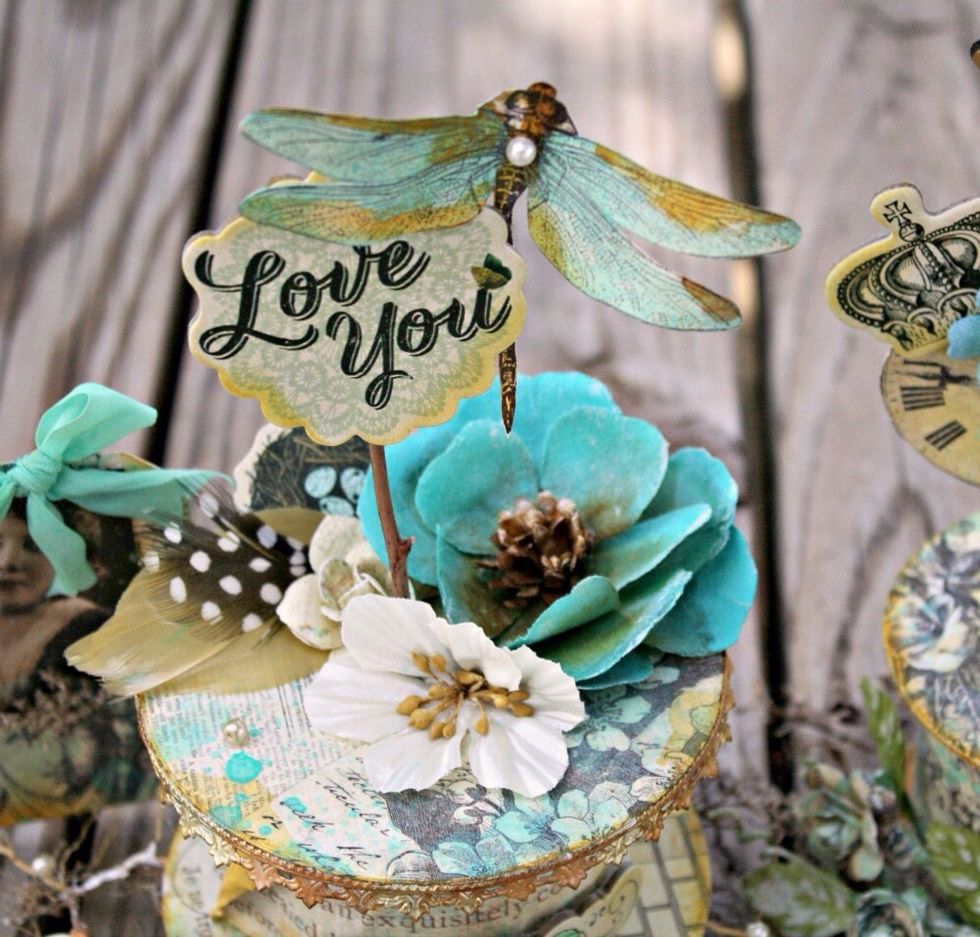 After everything is dry and ready to assemble , add embellishments until you are happy with the look :)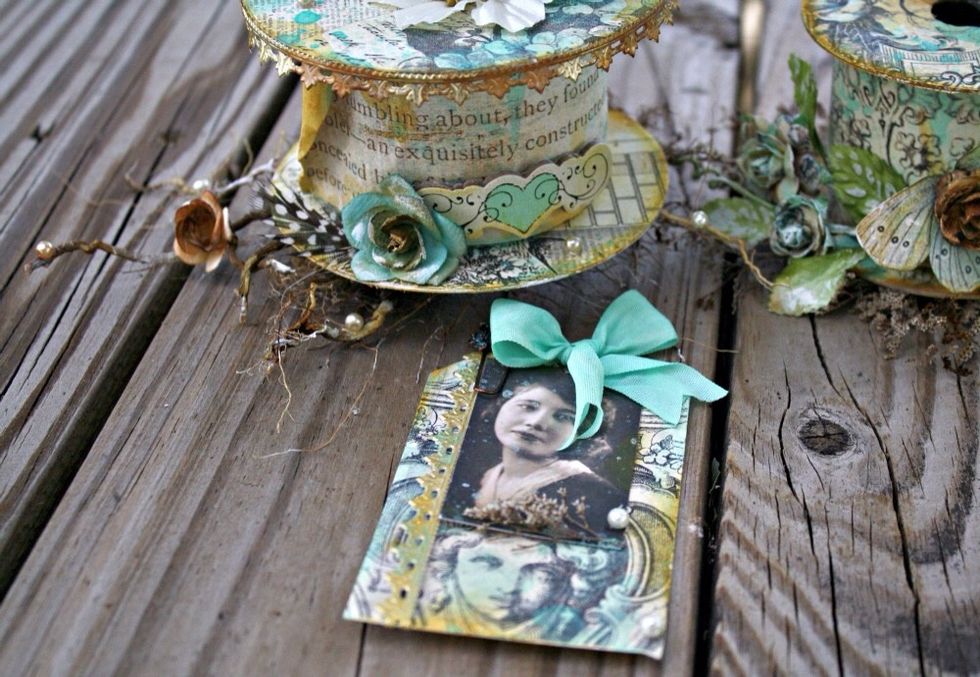 Add your own family photos for customized home decor.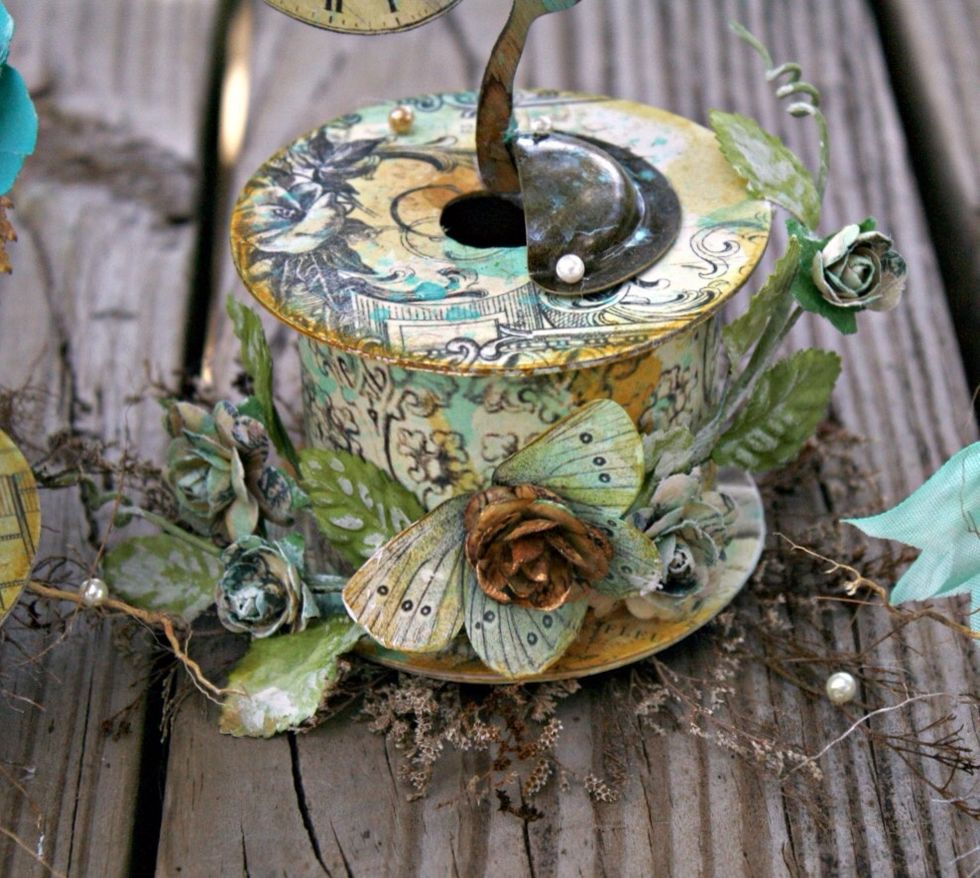 I fussy cut elements from the Paintables and popped them up for more dimension.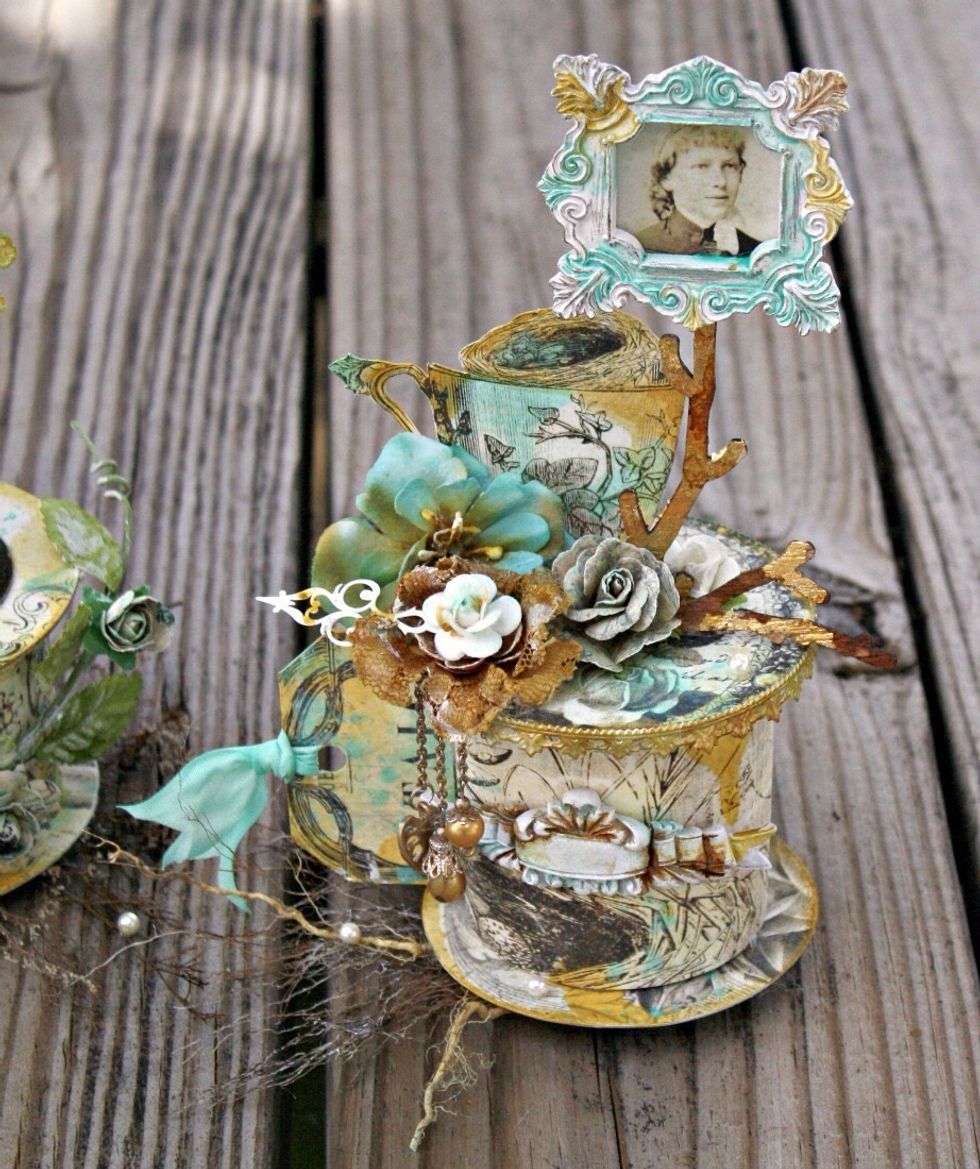 The images are perfect little embellishments.
All done. Hope you enjoyed the tut and give them a try :)
Prima,IOD Oil Pastels
IOD Paintables
Prima embeliishments and mediums.