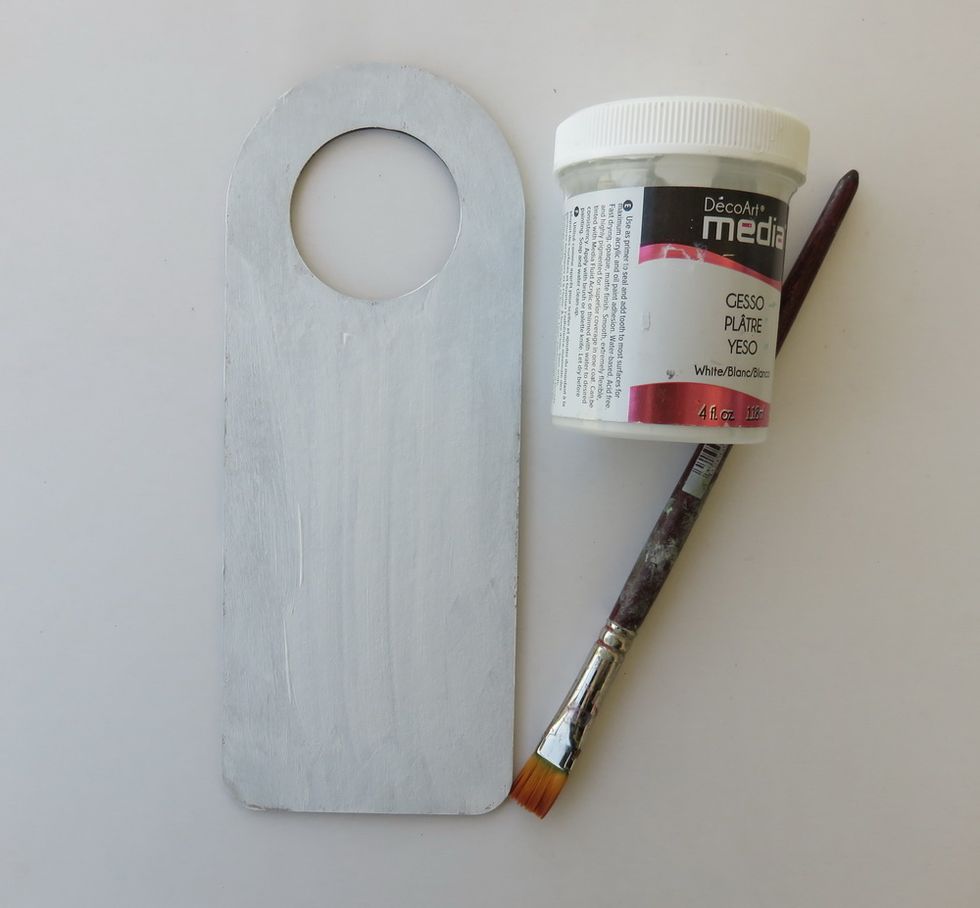 Cover the chipboard door hanger with a thin layer of white gesso and let it dry.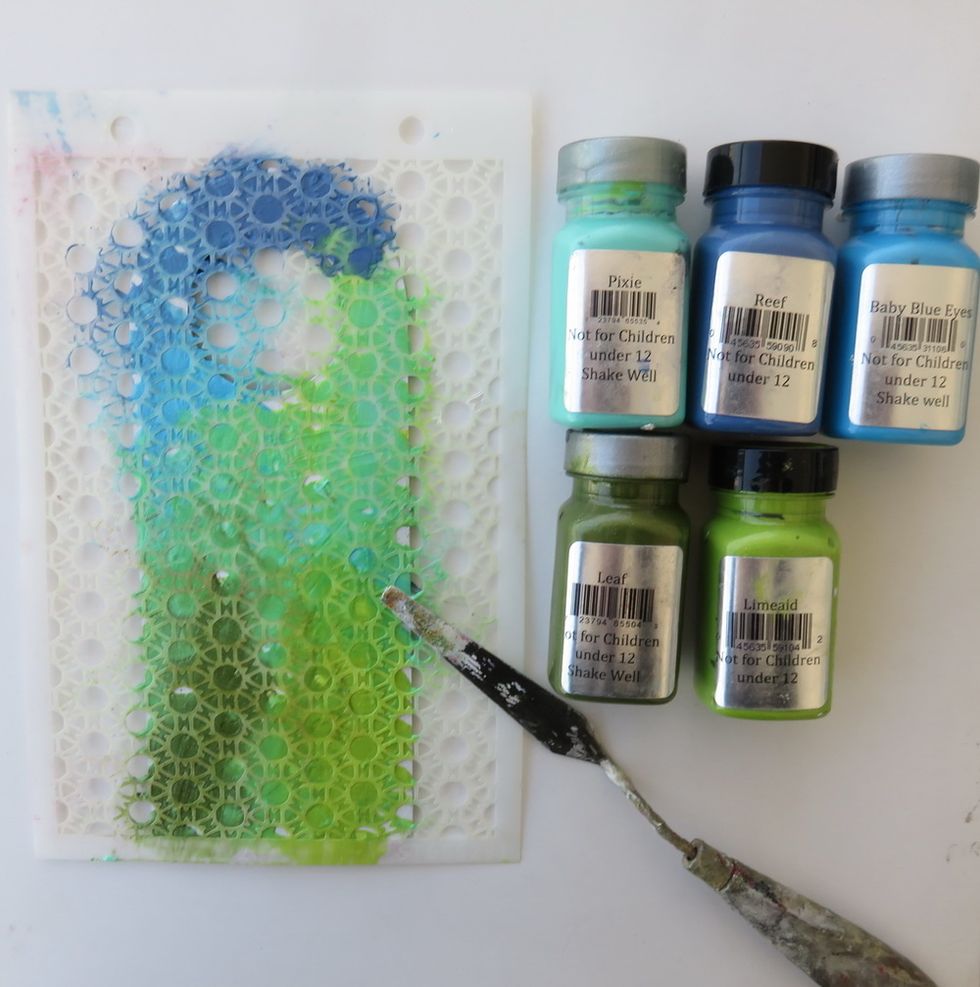 Use Art Anthology Retro Stencil with 5 Art Anthology paints. Add each paint over a part of the stencil and don't mix them.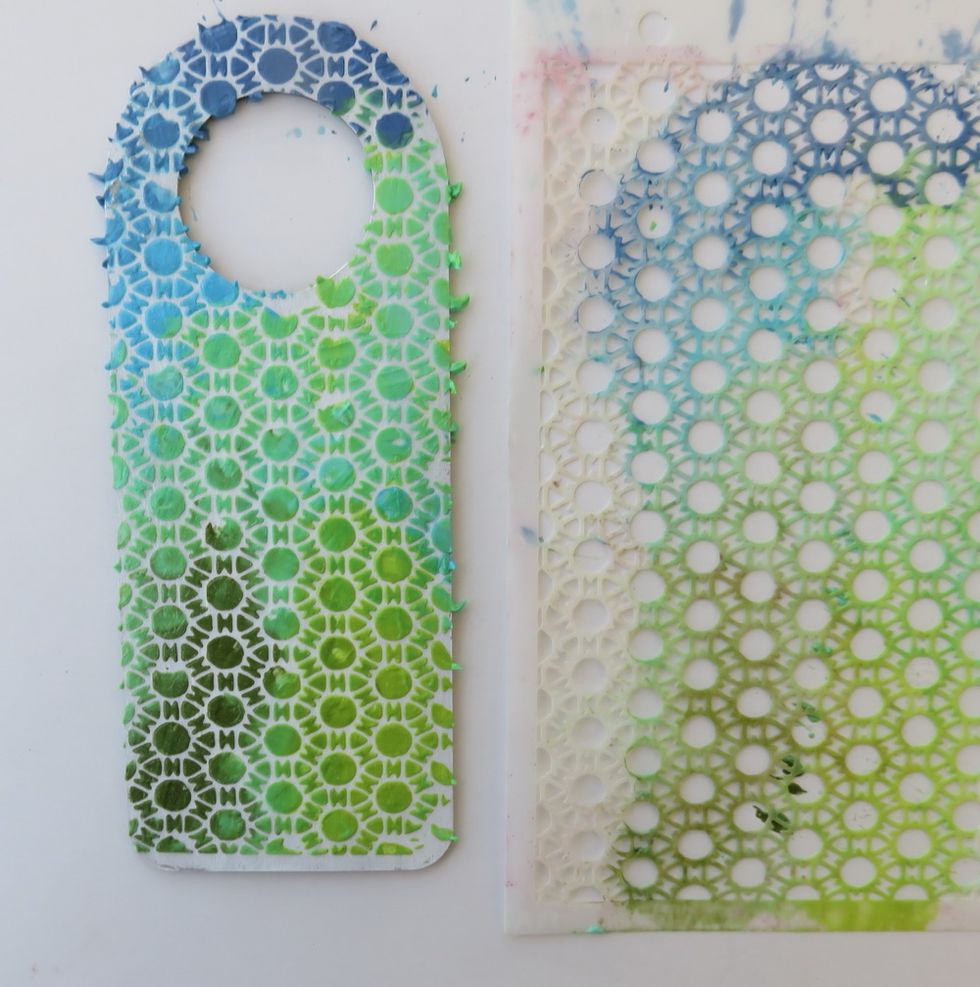 Peels the stencil off and let the paint dry.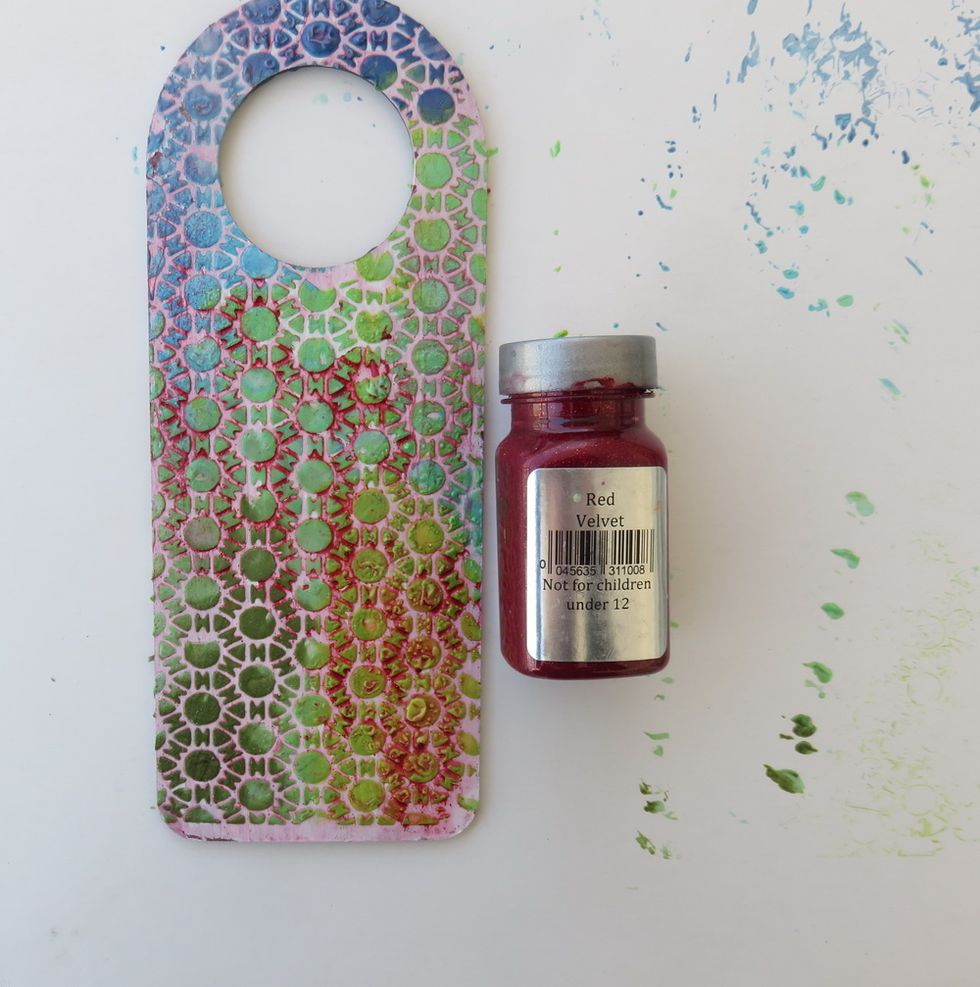 Add a bit of Red Velvet paint over the dry door hanger to fill the gaps with some red paint.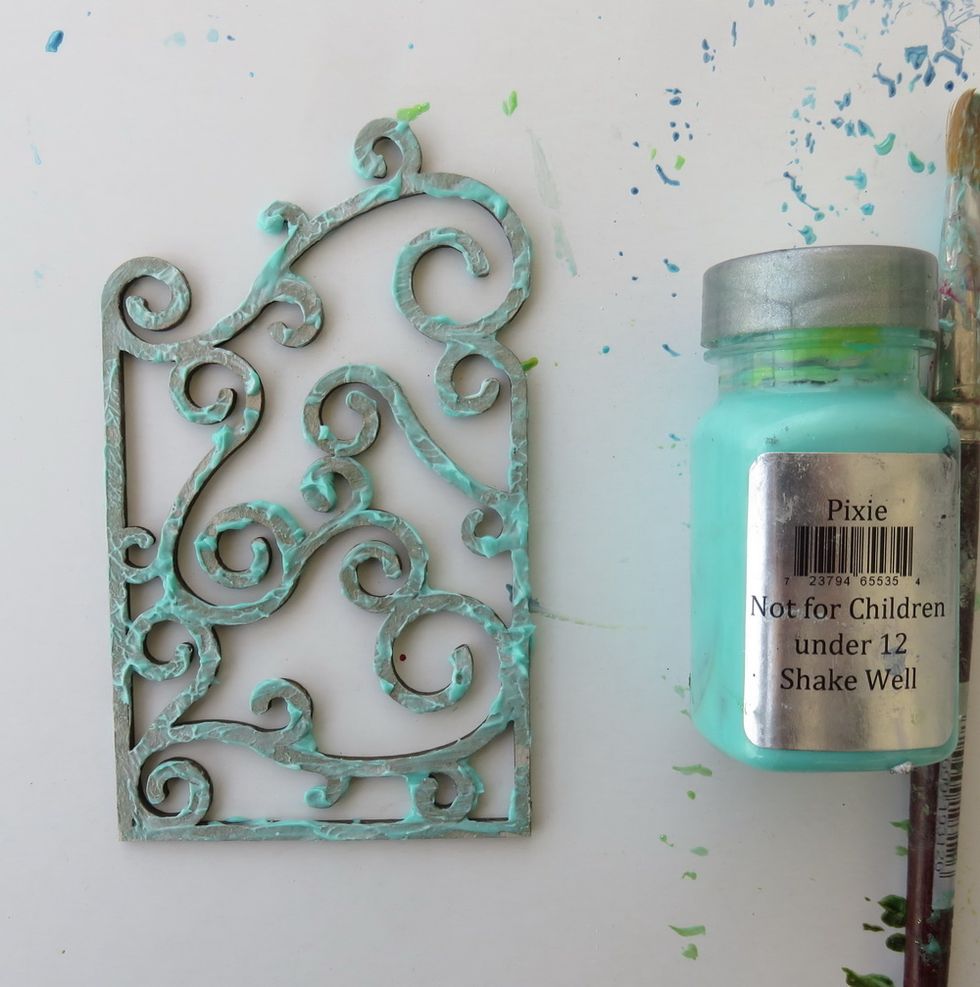 Partially pain the the chipboard gate shape with Pixie Sorbet paint. Do not try to cover the whole chipboard piece . Let the paint dry.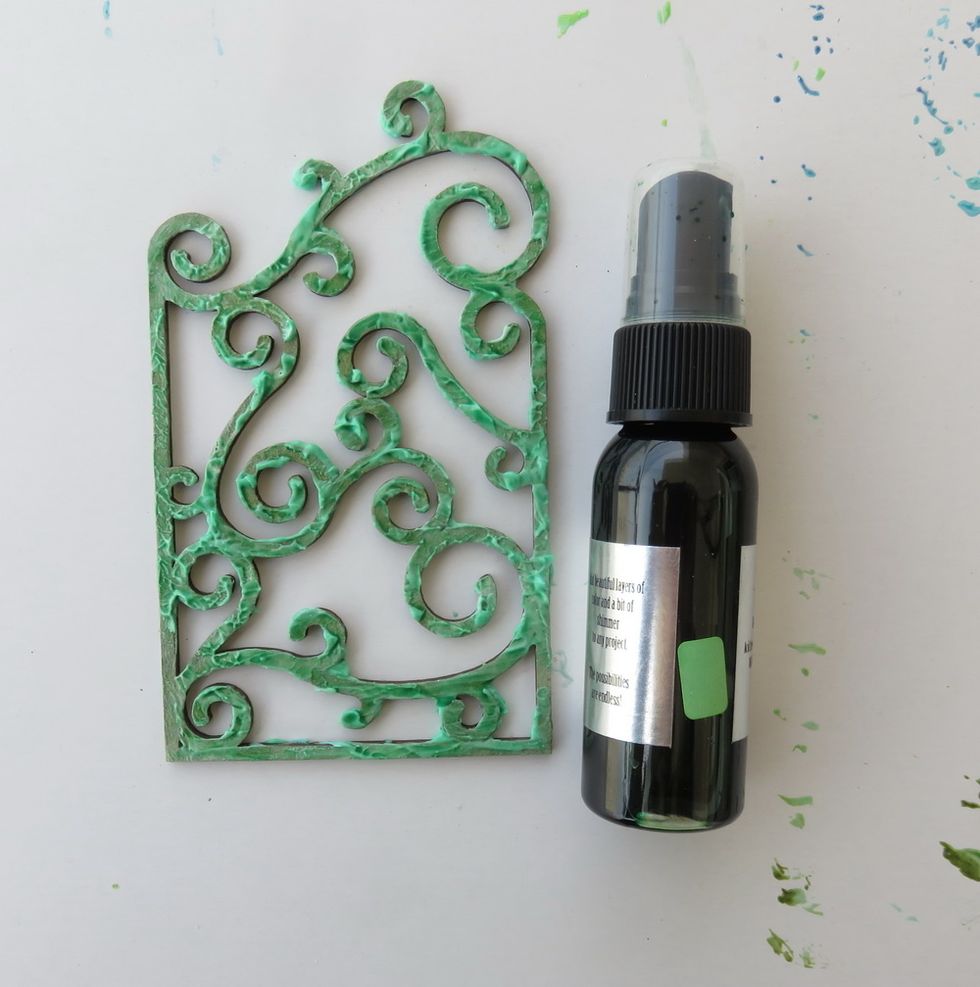 Mist the gate shape with Grass Colorations spray and let the spary dry.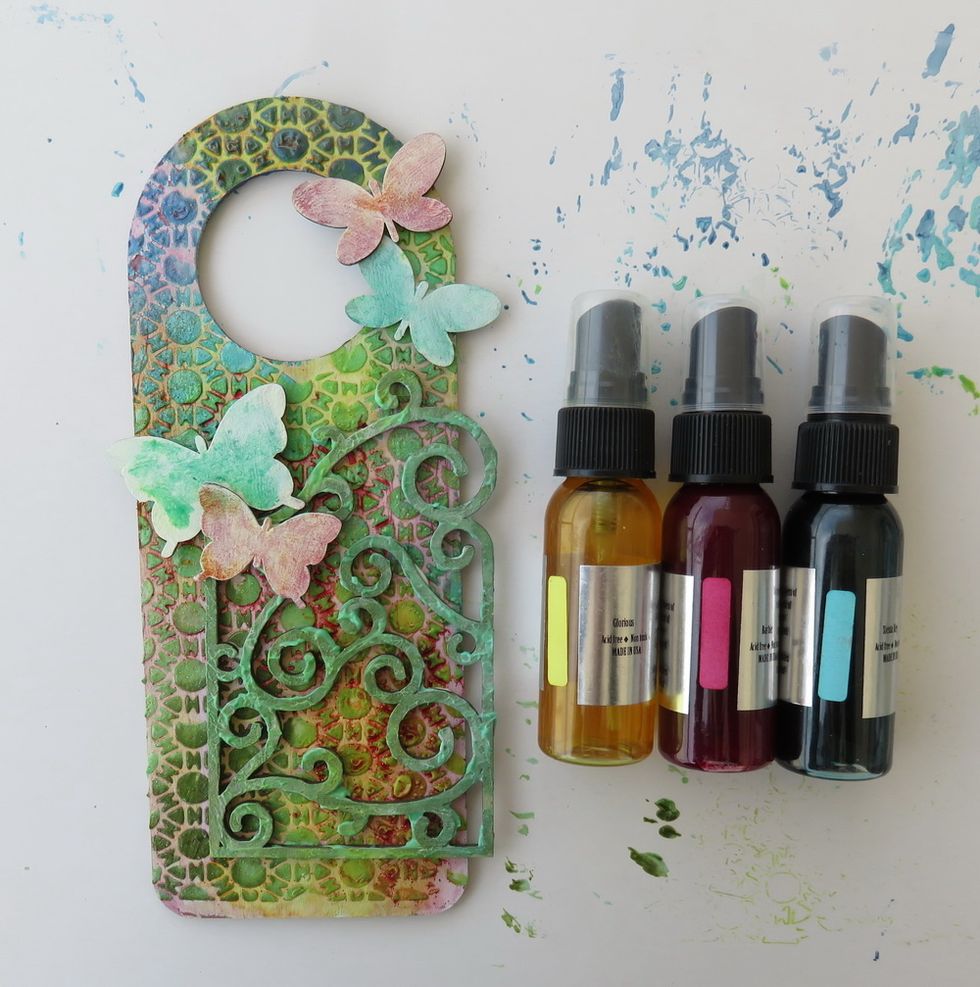 Spray the whole door hanger with a mix of Colorations sprays: Barbie, Glorious and Siesta Key.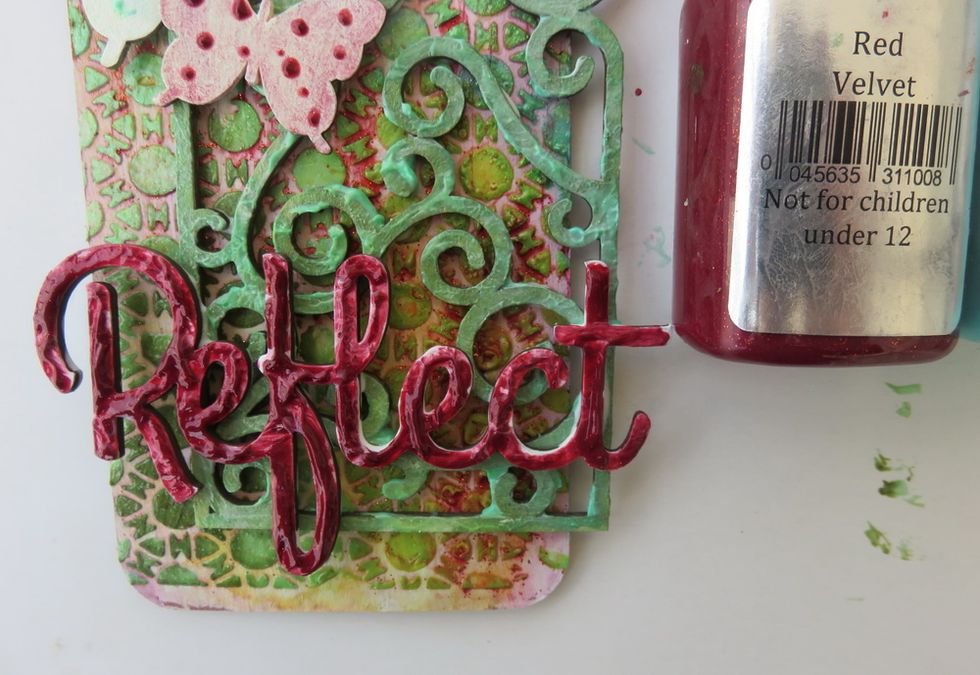 Paint the word " Reflect" with a thick layer of Red Vekvet paint as shown. It takes a couple of hours to be sure the paint is totally dry with this thickness.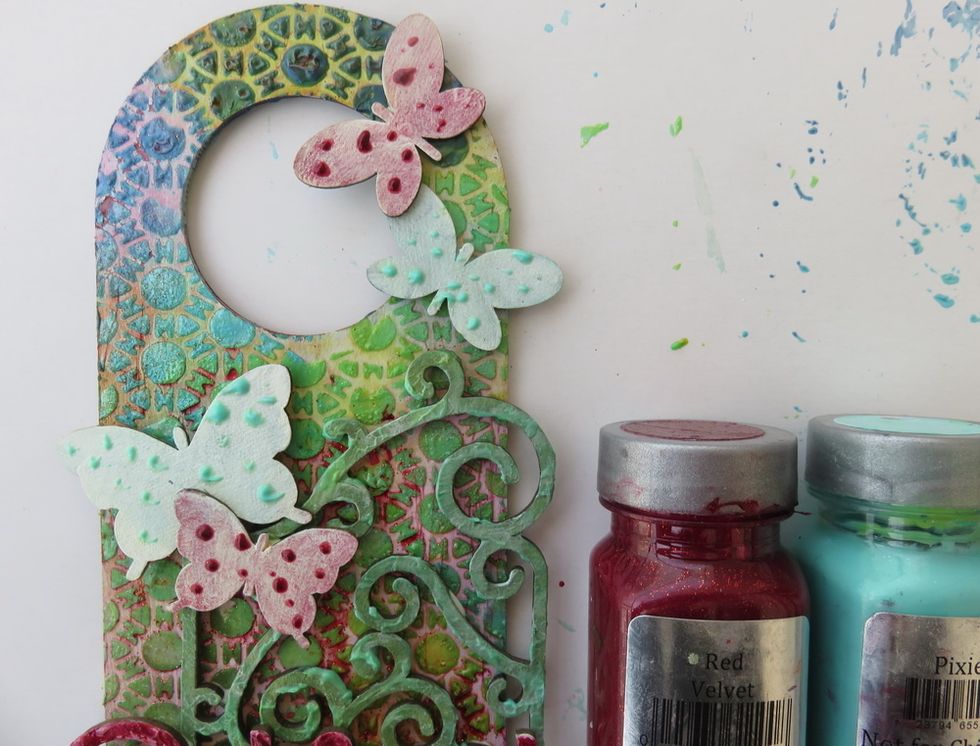 Paint the chipboard butterflies with a thin layer of Red Velvet and Pixie paints and wipe the paint to make the pastel background. Add paint dots with the back of the paint brush.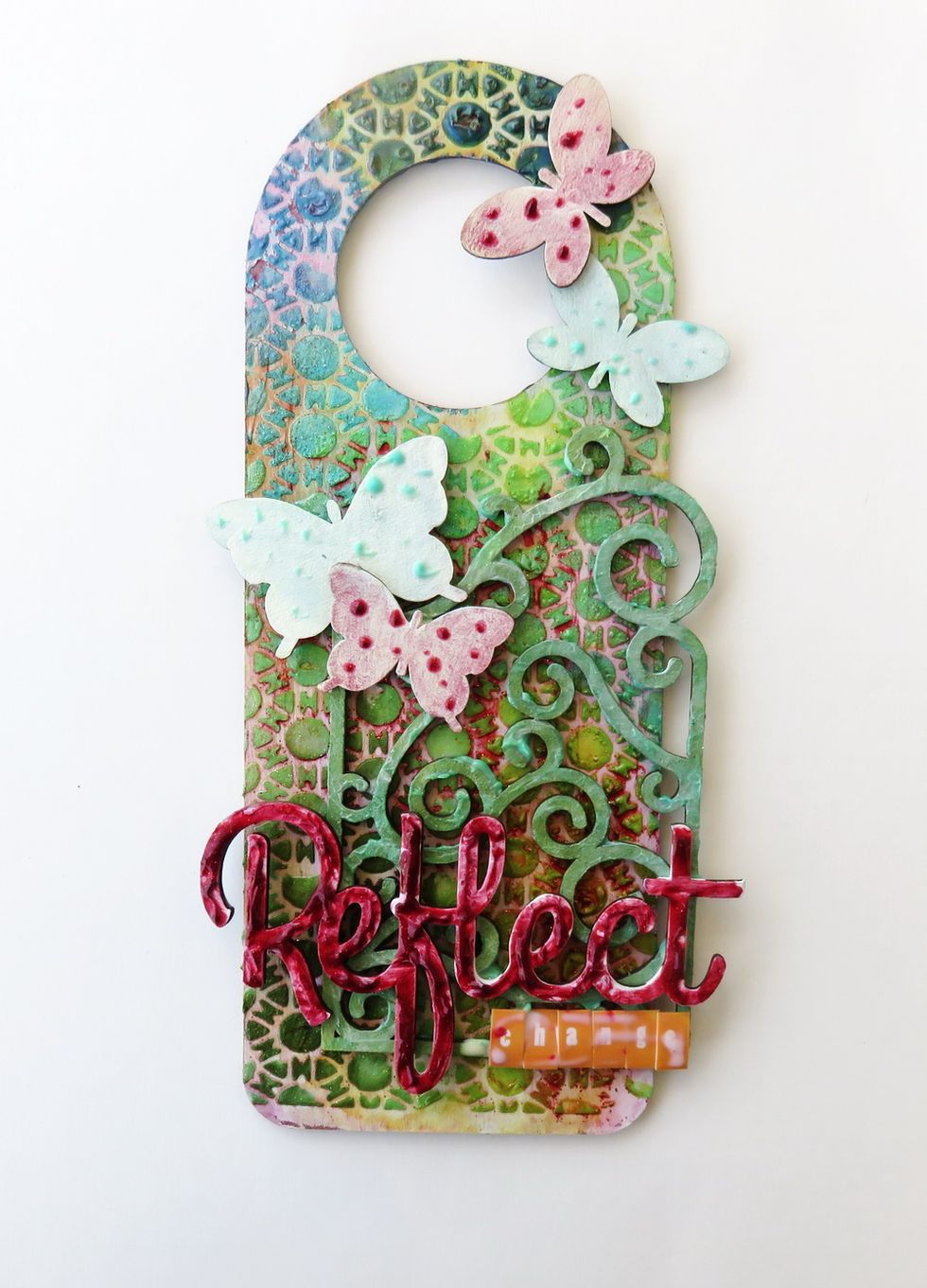 Arrange the gate, the word and the butterflies over the door hanger and glue them with gel medium.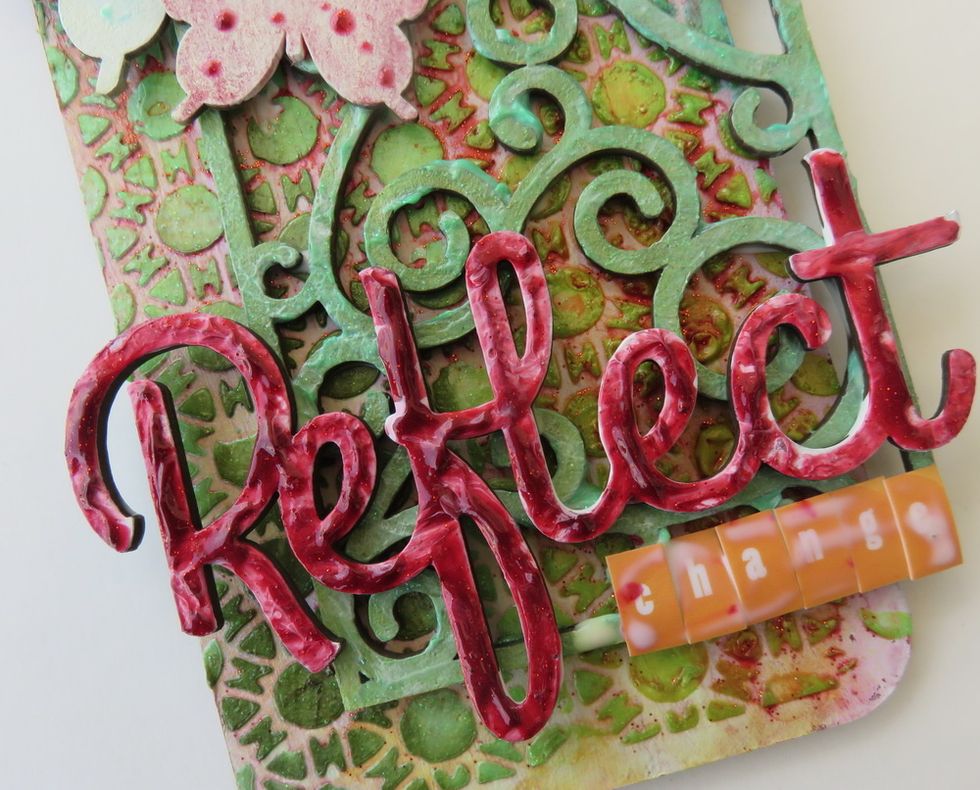 Add the stickers word " Change" under the chipboard word " Reflect". Cover the stickers with more gel medium.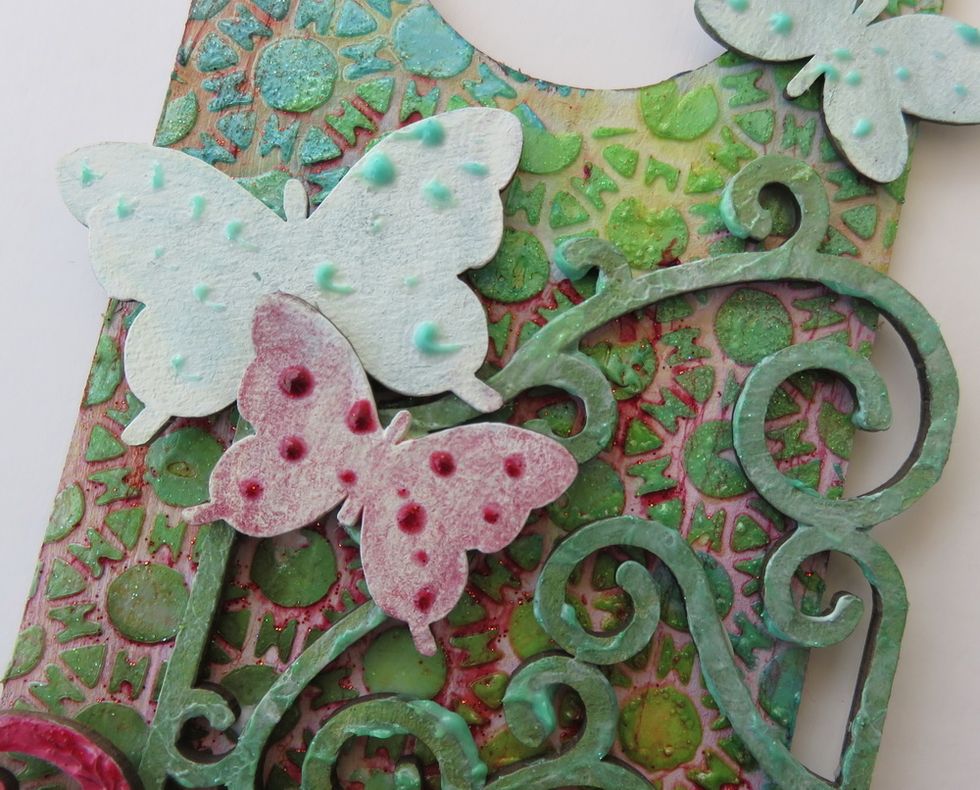 Here are some clos- ups to the finished piece.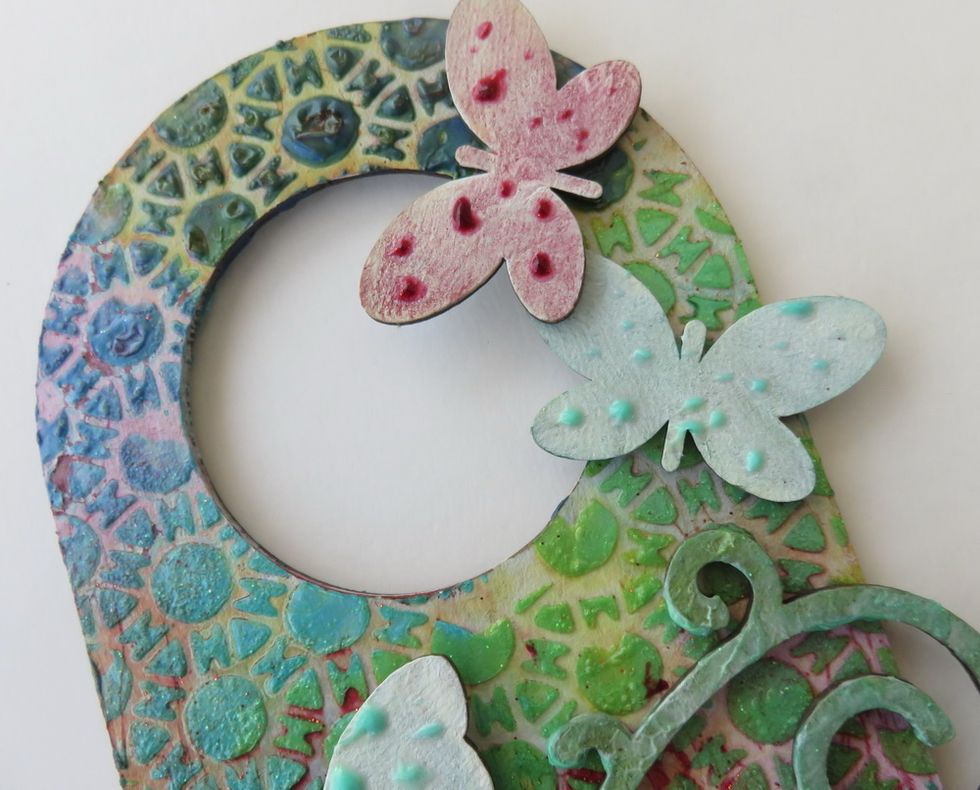 And some more close- ups to the top of the hanger.
White gesso- DecoArt
Chipboard door hanger- Tando
Reef Velvet paint- Art Anthology
Limeaid Velvet paint- Art Anthology
Leaf Sorbet paint- Art Anthology
Pixie Sorbet paint- Art Anthology
Baby Blue Eyes Sorbet paint- Art Anthology
Red Velvet Sorbet paint- Art Anthology
Retro Stencil- Art Anthology
Chipboard gate, word and butterflies- Tando
Grass Colorations Spray- Art Anthology
Siesta Key Colorations- Art Anthology
Barbie Colorations- Art Anthology
Glorious Colorations- Art Anthology
Gel medium
Letter stickers
Art Anthology
Art Anthology is a manufacturer of dimensional mediums.\n\nCome chat with us in our Facebook Group: Art Anthology Adventures in Art