Make Altered Blackboard W/Swirlydoos July Kit 2016
6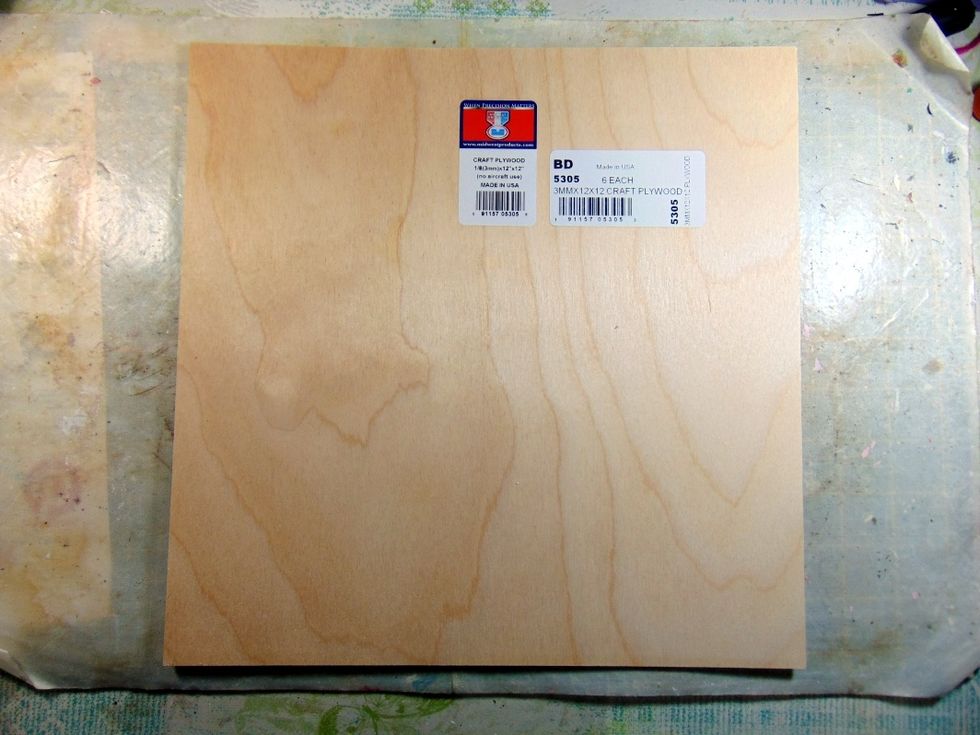 This is the Plywood that came in the Mediums Add On kit with the July 2016 Moments Captured kit. This is going to altered into a Blackboard!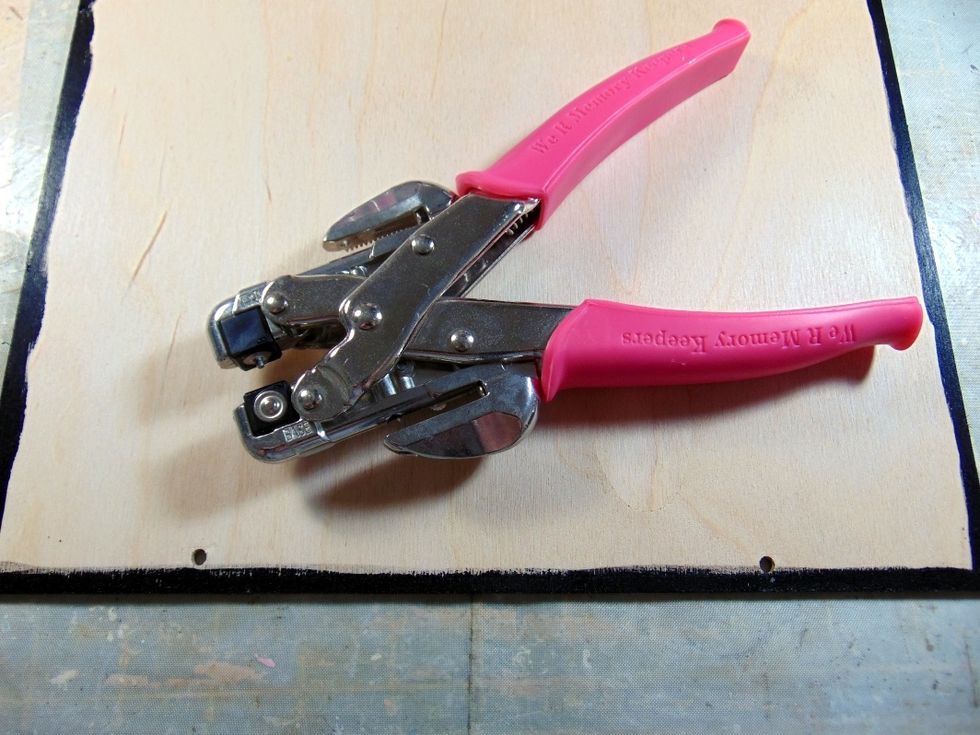 Paint all around the edges and sides of the plywood with Black Gesso. Using a Crop-o-dile put two hanging holes on one side of the Plywood.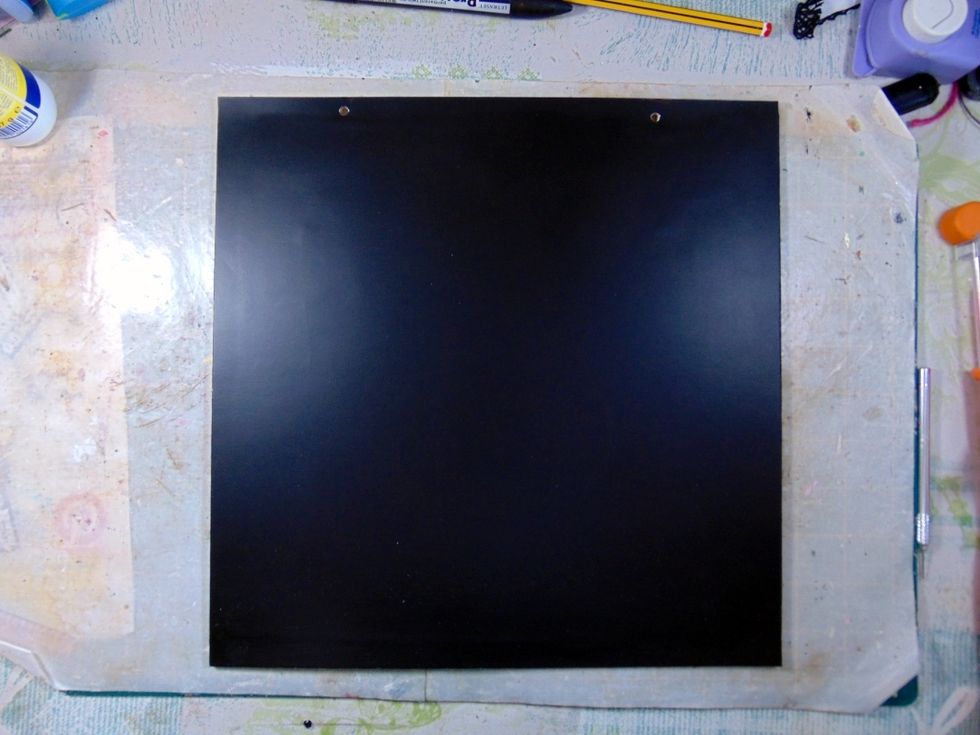 Cover one side of the Plywood with a 12"x12" piece of 'Chalk Board' paper. Re-punch through the holes you made before so the paper is punched too.
Use a kraft doily from the Main kit and cut in half. Using one of the applicator ends on the Finnabair brushes in the mediums kit, add some texture with the Art Alchemy Opal Blue Gold paint.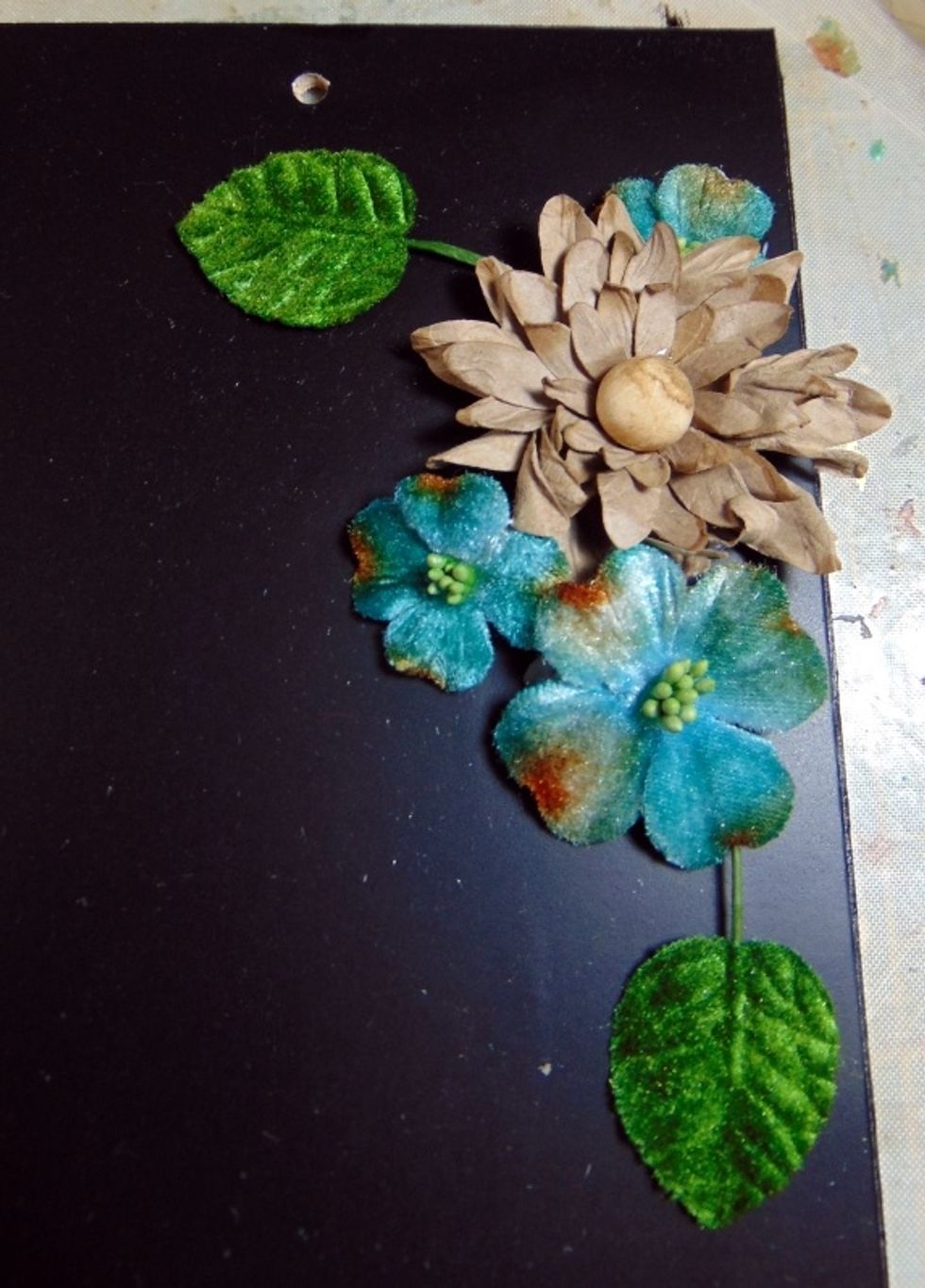 I then started arranging my clusters, this is the start of the small one in the top right corner. The Teal Petaloo flowers are from a previous Swirlydoos kit.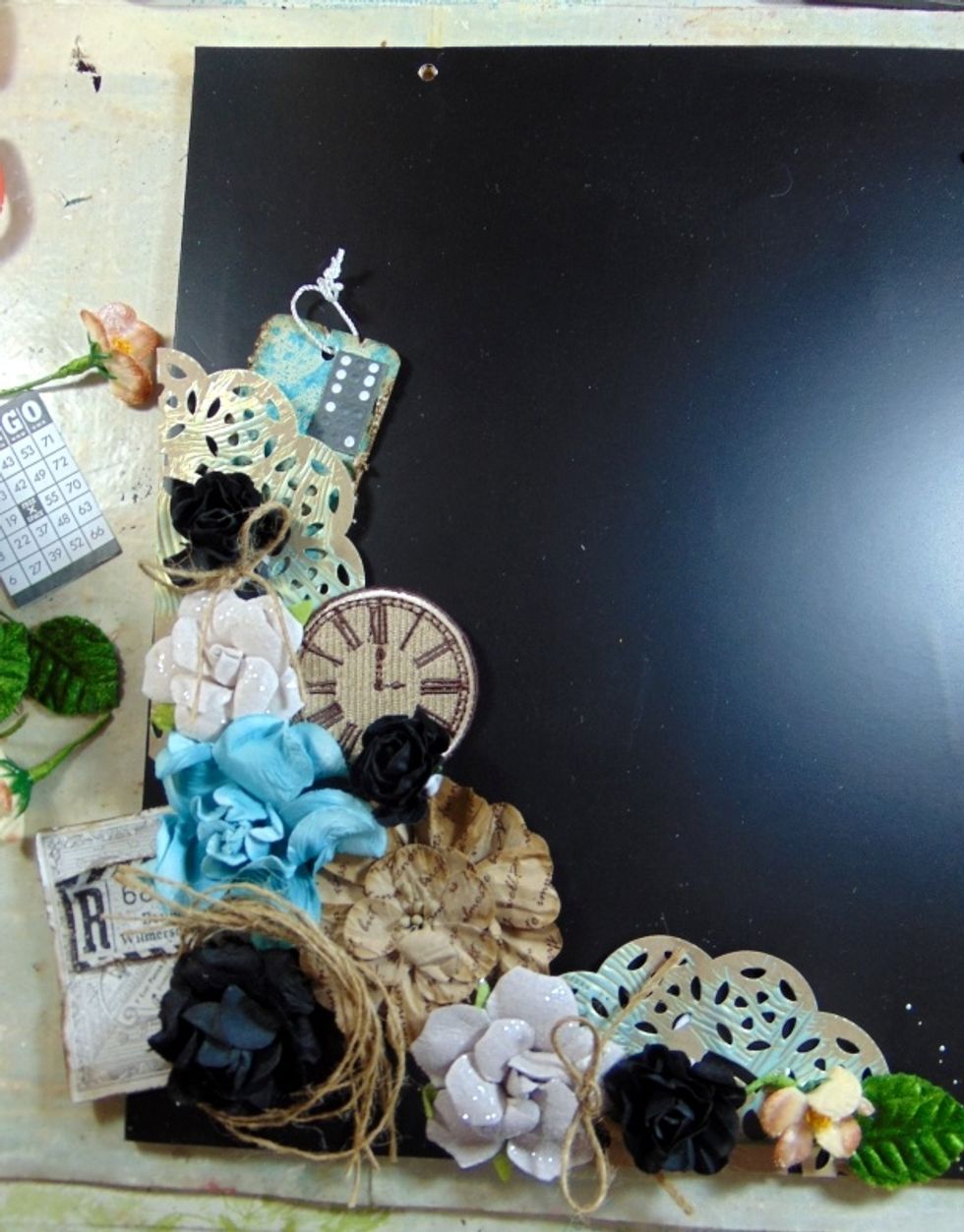 The main cluster I start in the bottom left corner. I arranged some flowers, Fabric badge clock & string around the cut doily. I add some Salvage District ephemera & the Kaisercraft packaging label.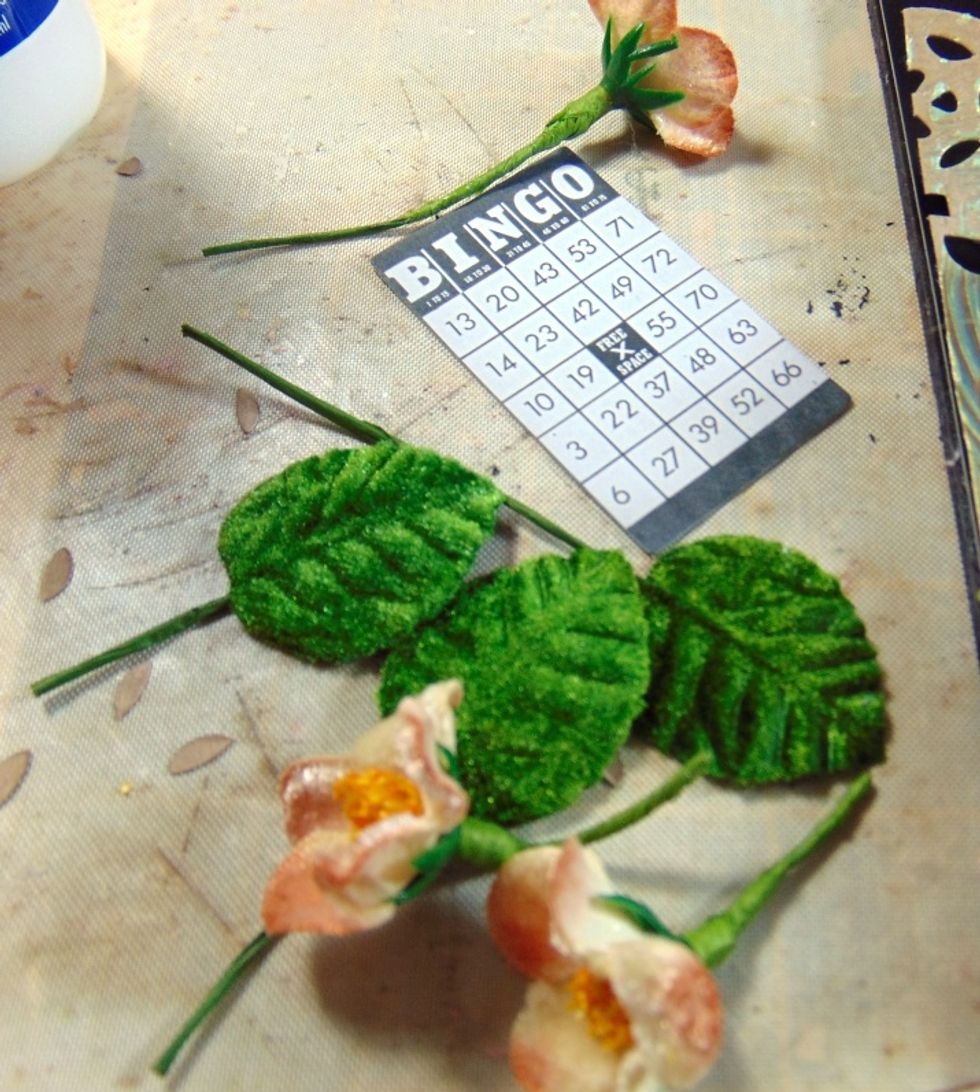 I added flowers and leaves with various stem lengths to poke into the cluster to add height and length. The ephemera I distressed and inked the edges.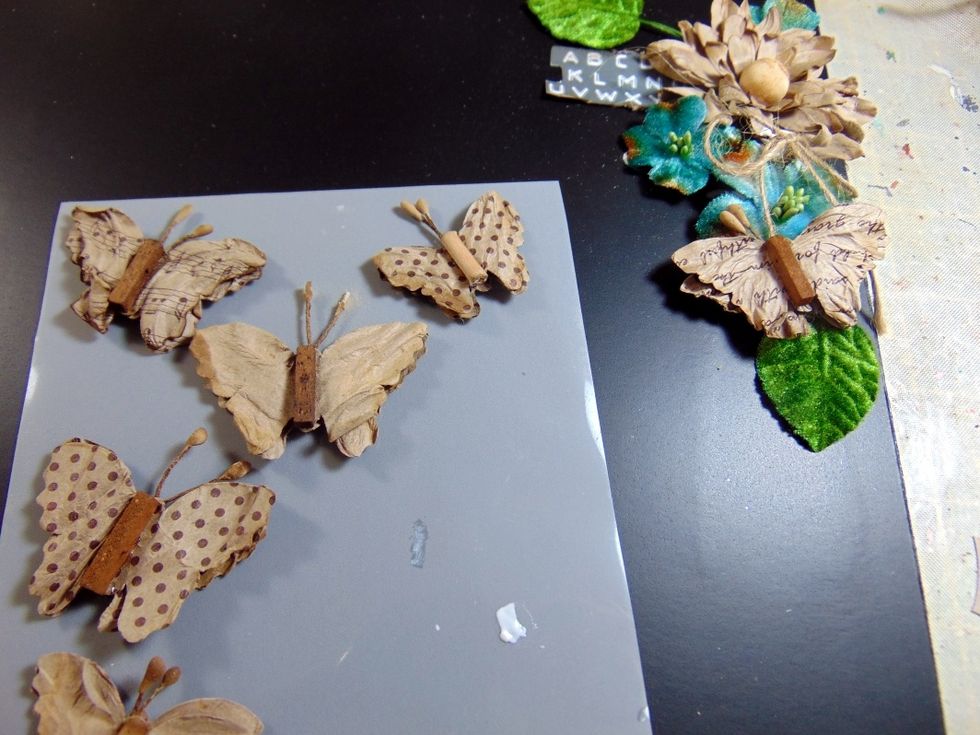 Add a Petaloo Kraft butterfly to each cluster and string bows.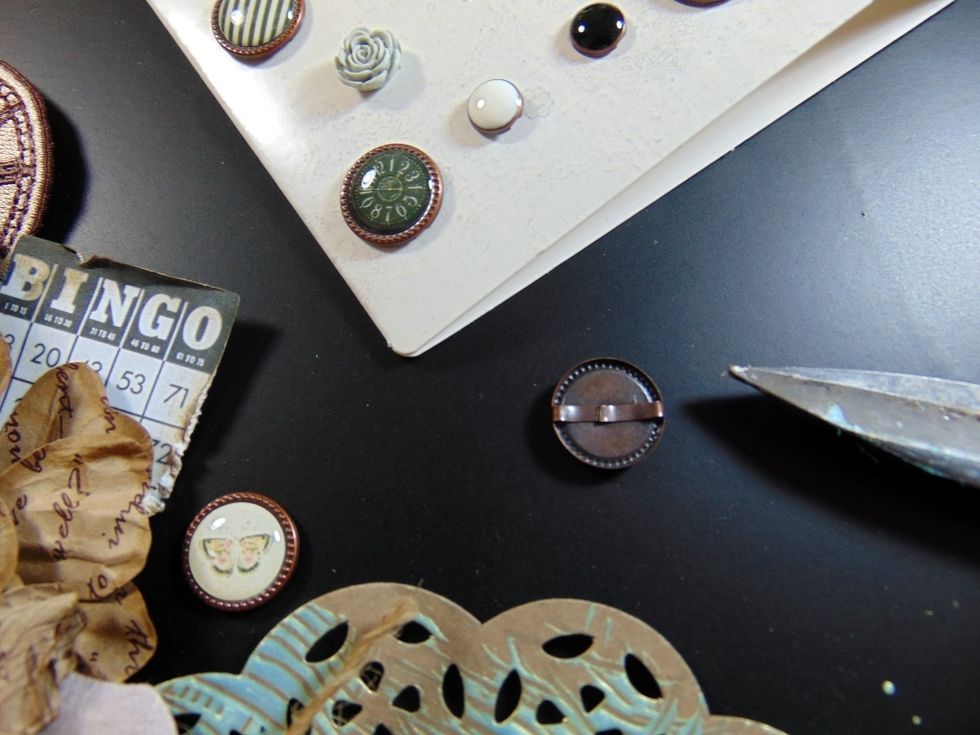 I cu the fastening ends off of the brads so they are completely flat and glued them onto my blackboard.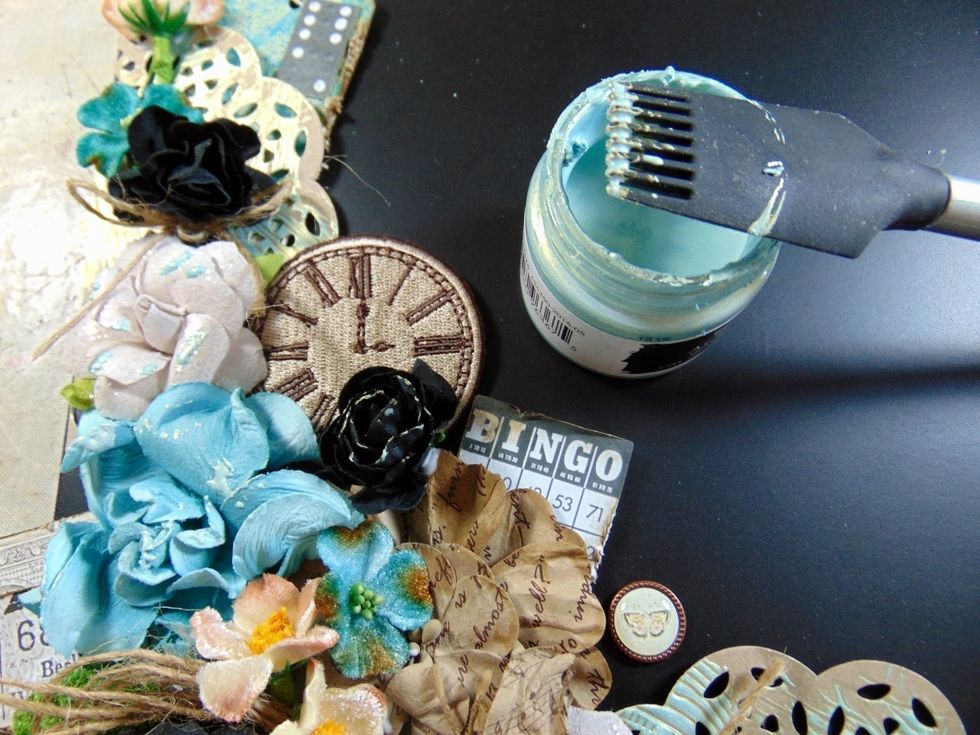 I finished off by gently brushing over the tips of flowers with the Blue Gold Art alchemy paint and splattering a little around the clusters onto the board.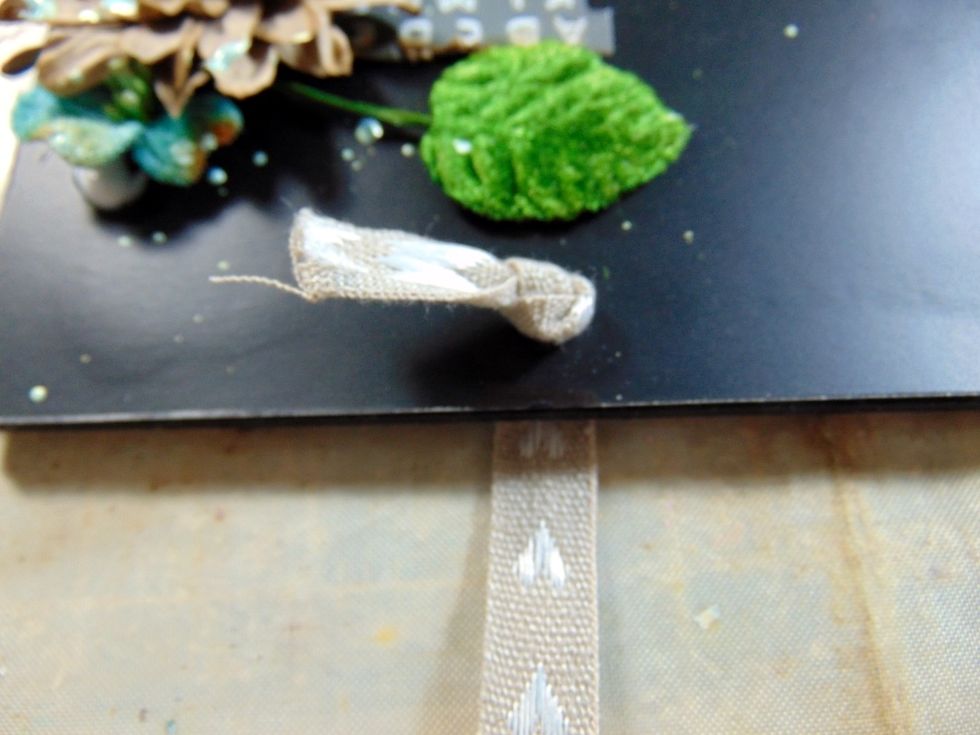 I used some rustic ribbon from my stash to hang the Blackboard with. Just poke it through the holes and secure with knots.
Wrap some of the string from the Petaloo flowers in the Flower Add On around a piece of chalk....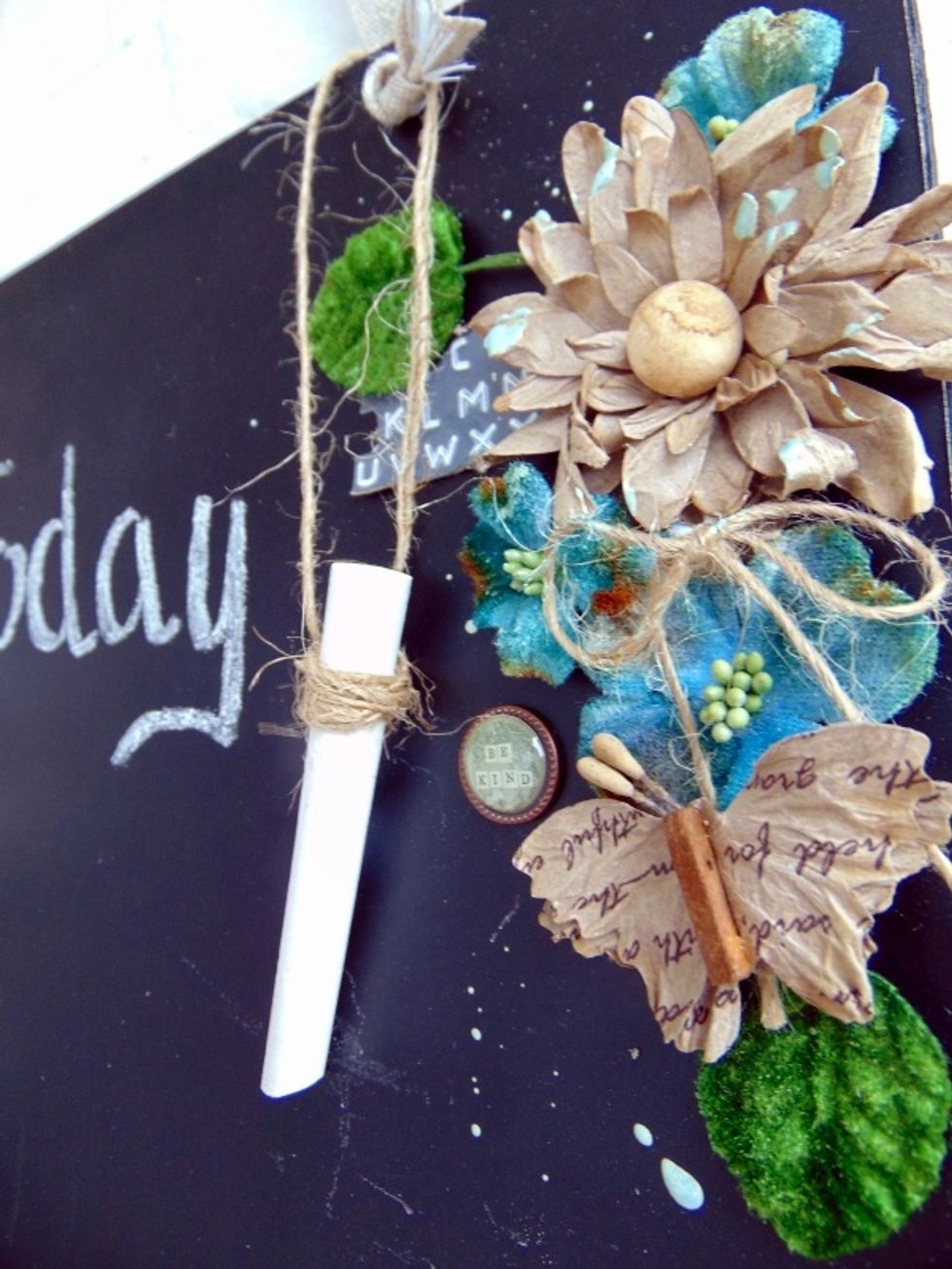 ....and tie around the ribbon handle so it hangs down the Blackboard ready to use.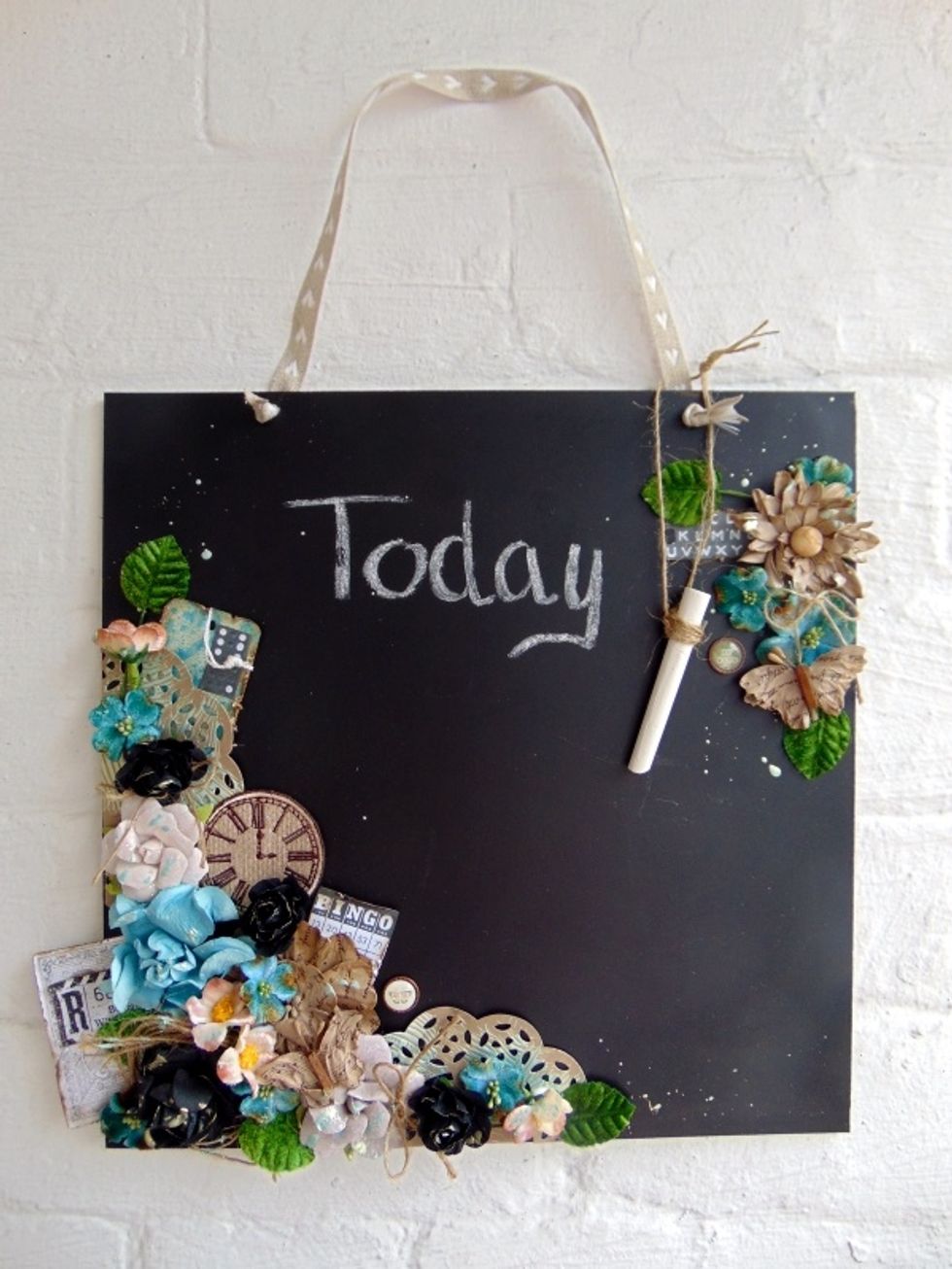 The finished Blackboard!
A close up. For more photos visit my blog http://shabbypapers.blogspot.co.uk/
This is a Design Team creation made for Swirydoos Kit Club. Find out more about our monthly scrapbook kits & to subscribe visit http://swirlydoos.com
Swirlydoos July 2016 Main Kit
Swirlydoos July 2016 Flower kit Add on
Swirlydoos July 2016 Mediums kit Add on
swirlydoos July 2016 Embellishment kit
Petaloo Botanica Vintage Velvet Dogwood - Teal
ColorBok 12x12 Chalkboard Paper 'Blackboard'
Indigo Blu Gee-sso Good Black
SIL craft ribbon