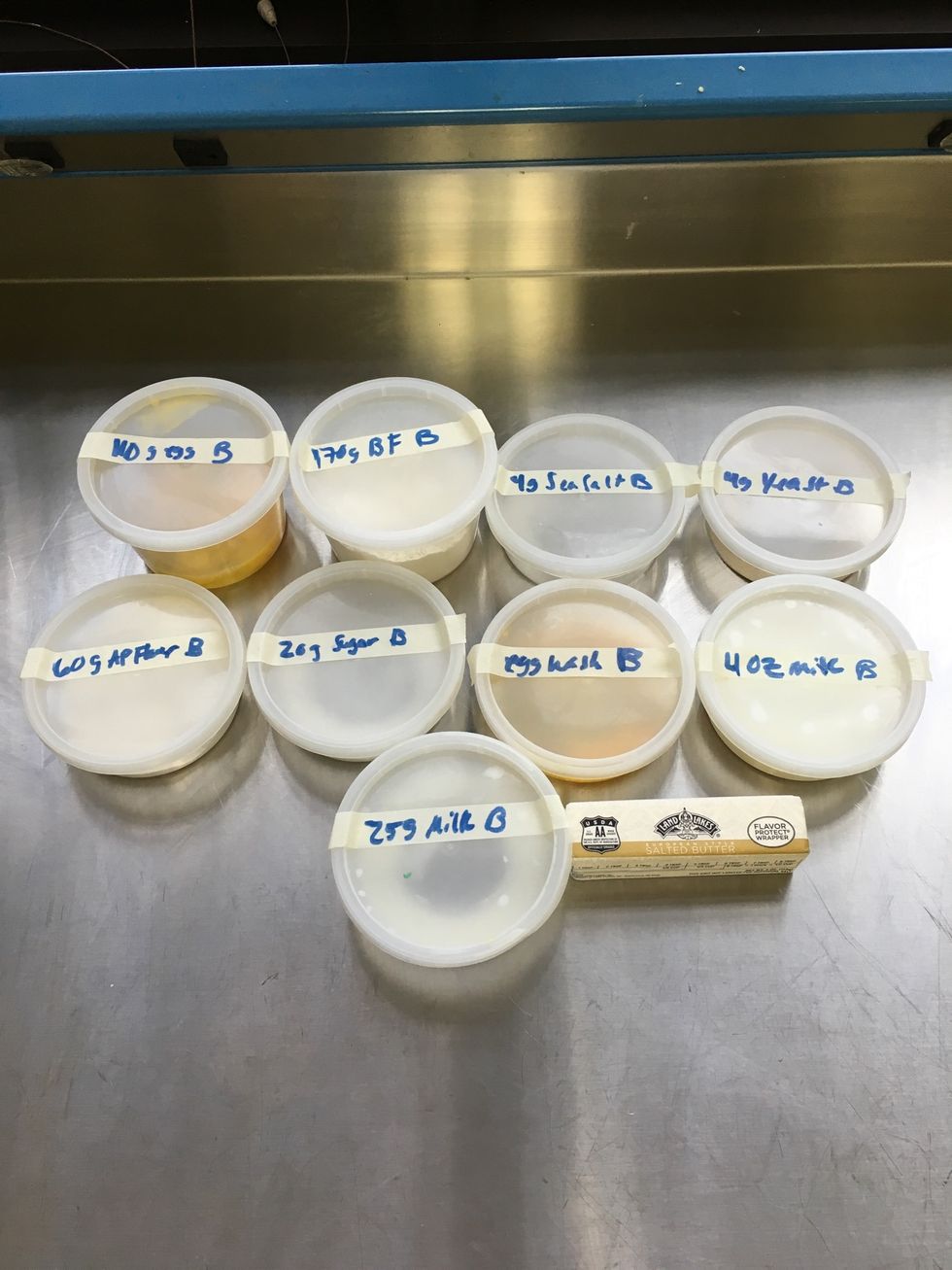 Gather Ingredients for Brioche dough.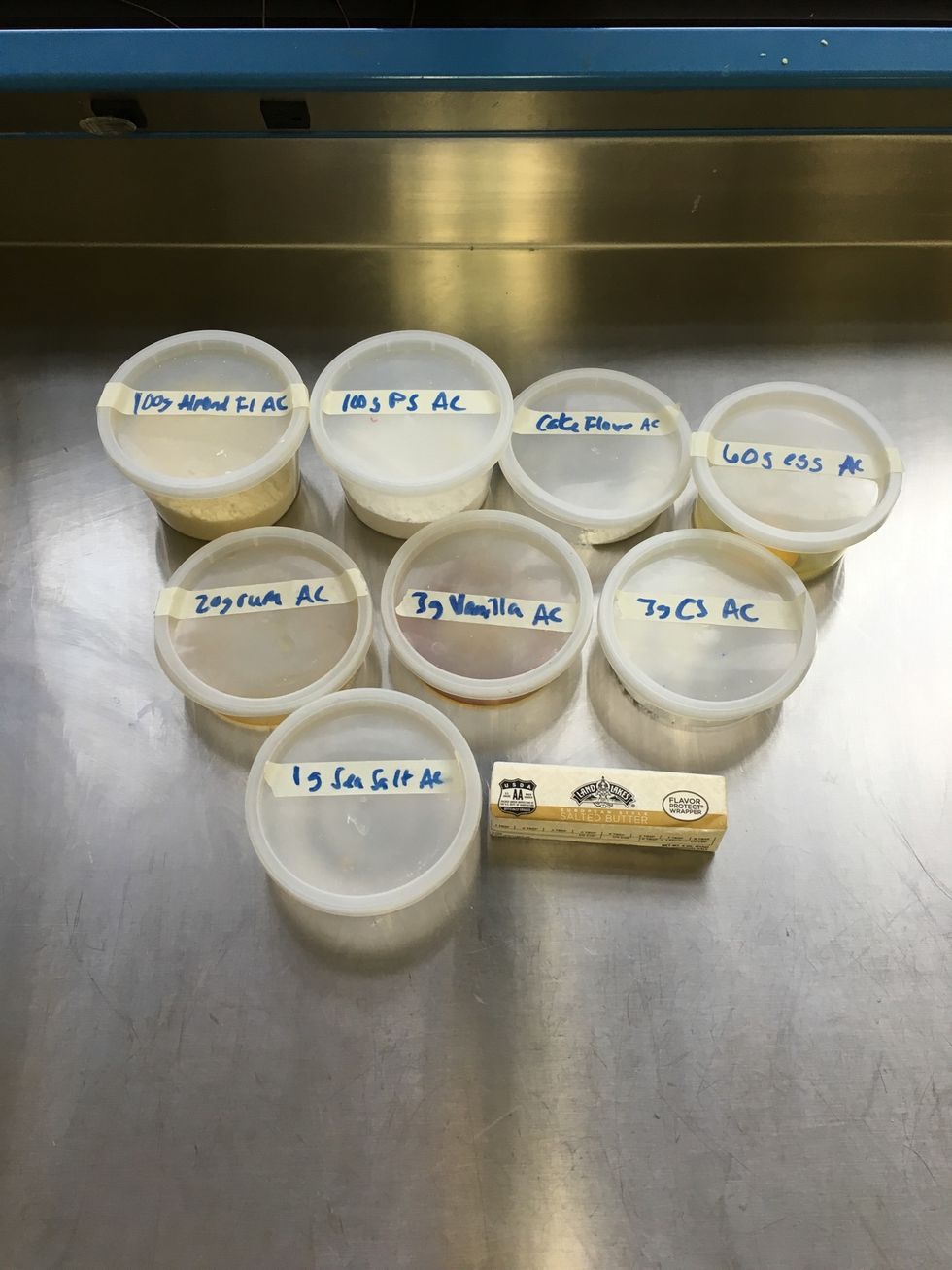 Gather ingredients for Almond Cream.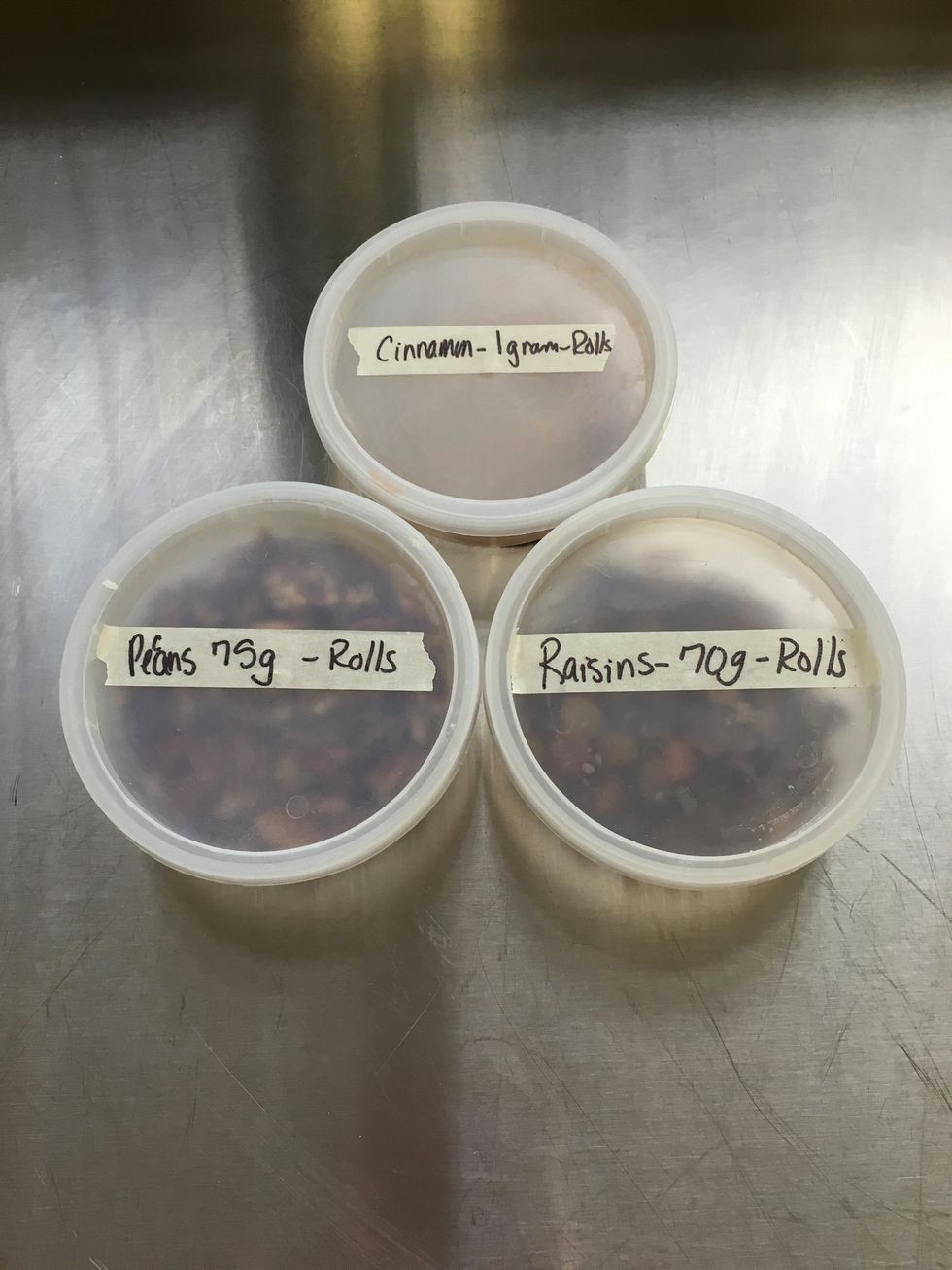 Gather ingredients for filling.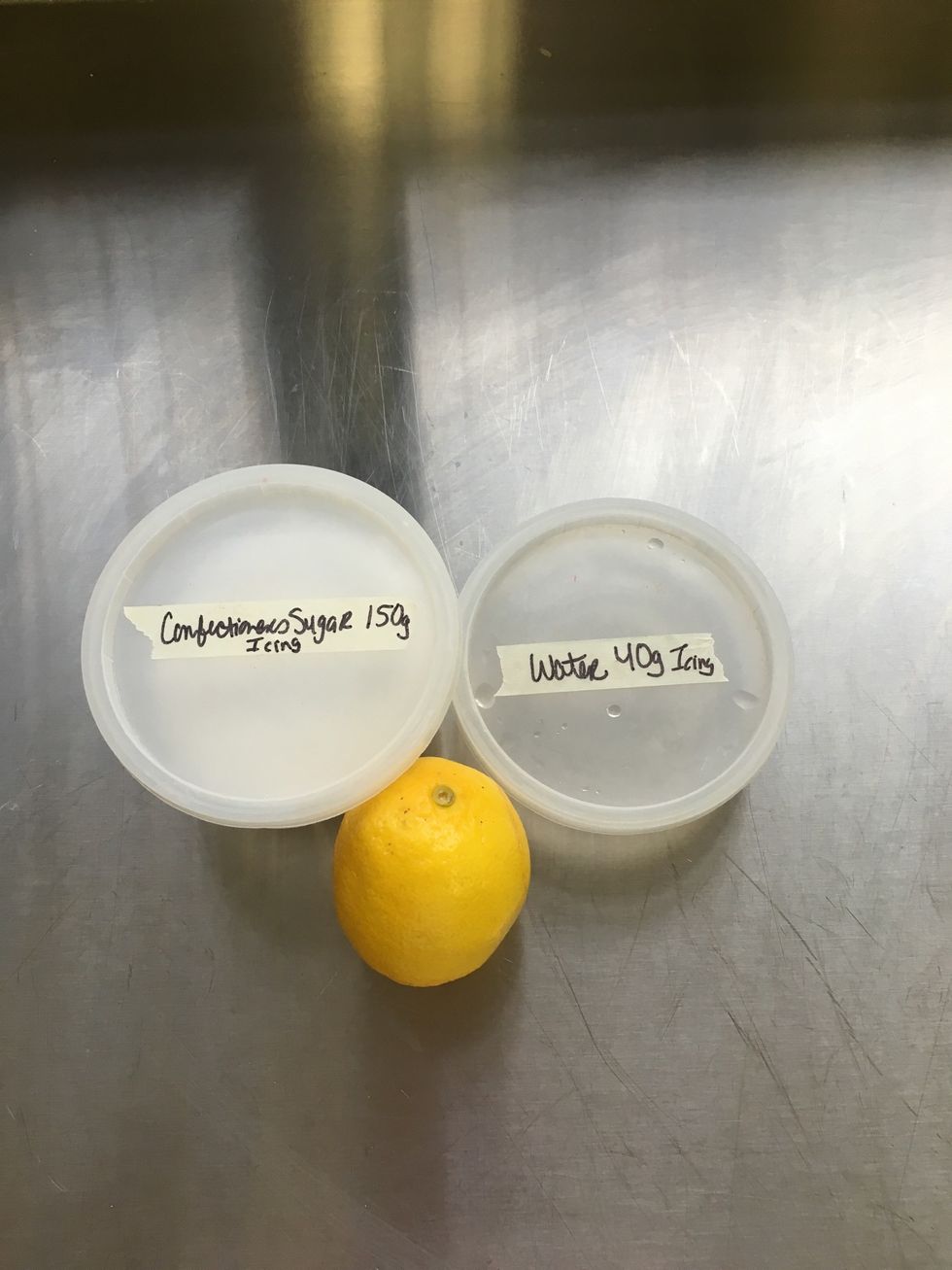 Gather ingredients for icing.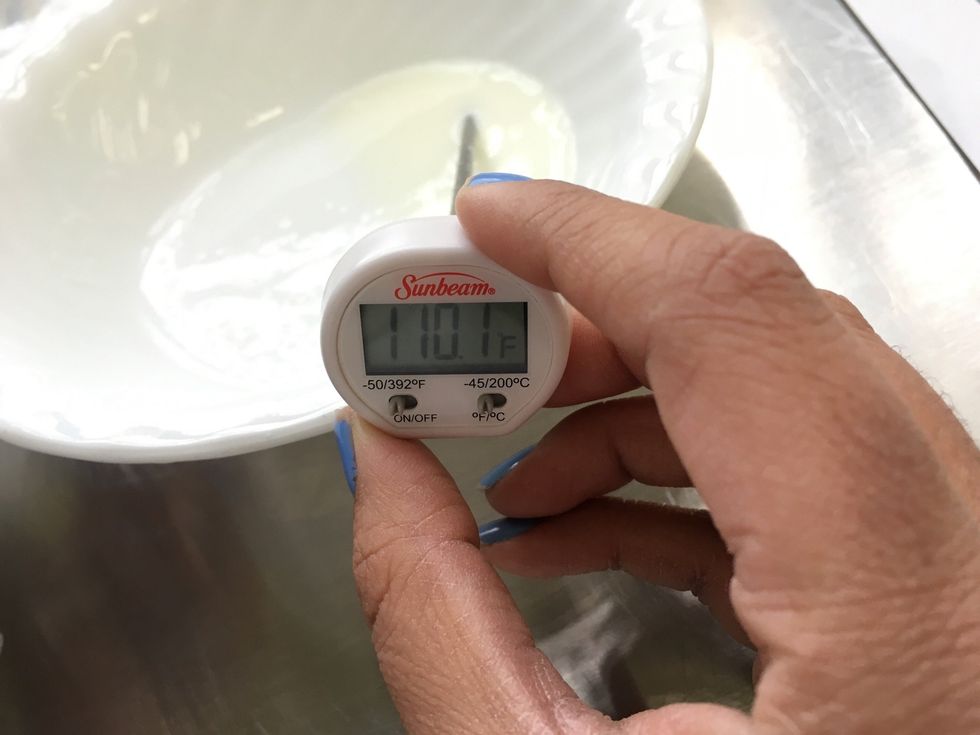 Begin with Brioche Dough. Warm whole milk to 110 degrees F.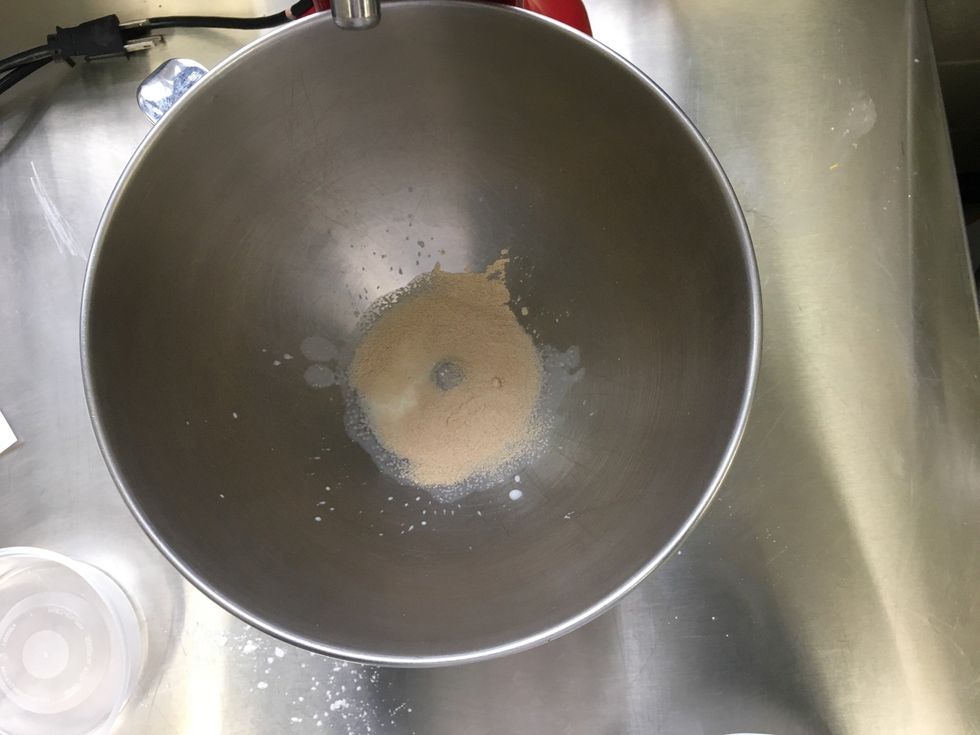 Add yeast to warm whole milk.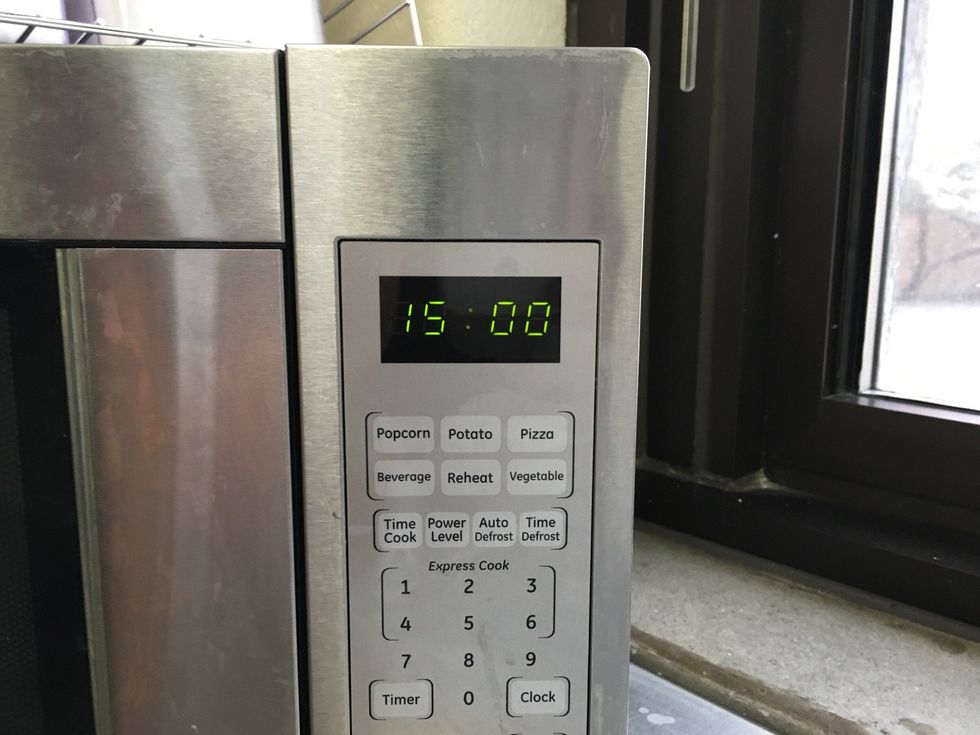 Let sit for 15 min.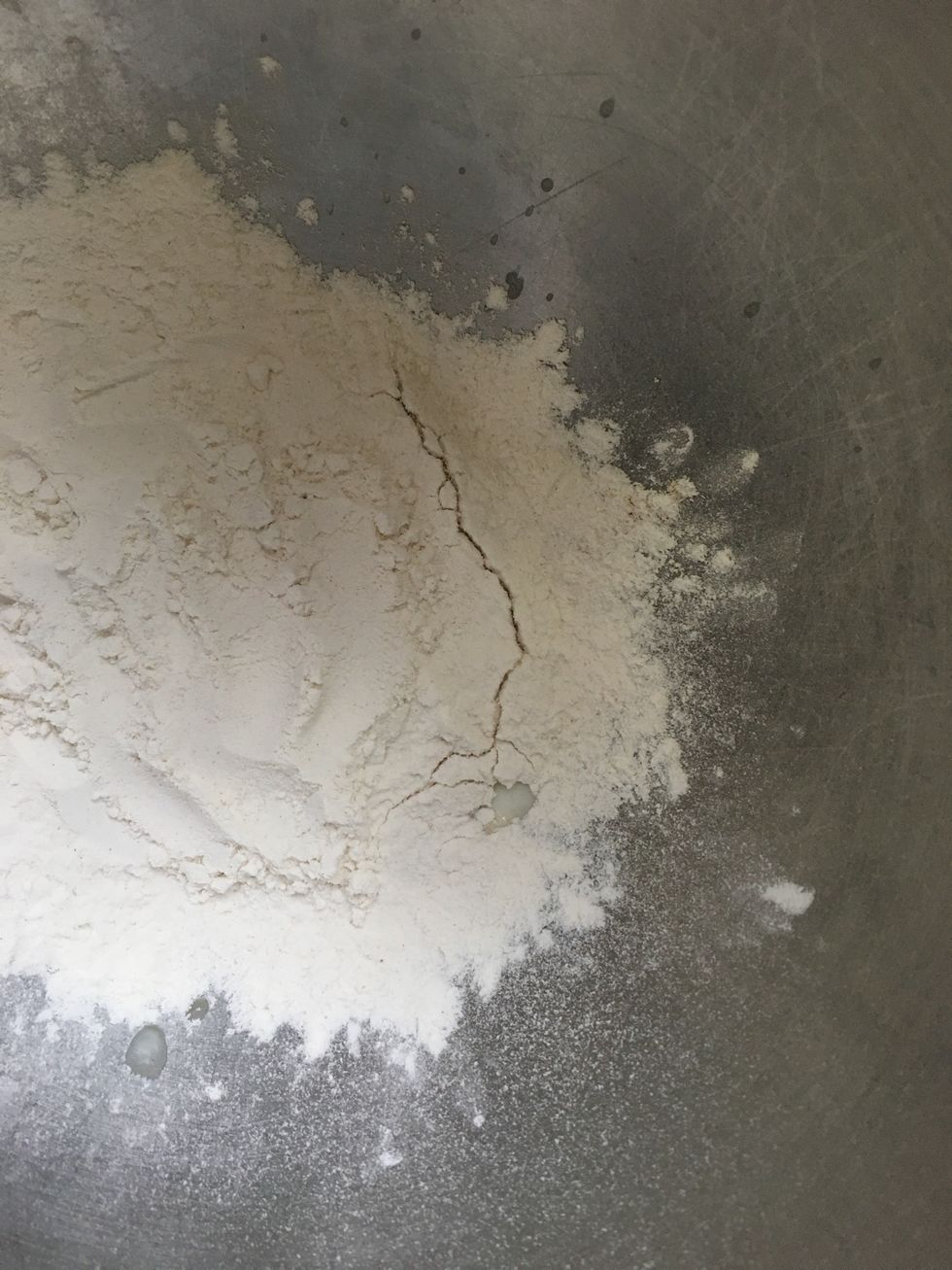 You should see cracks form in the flour.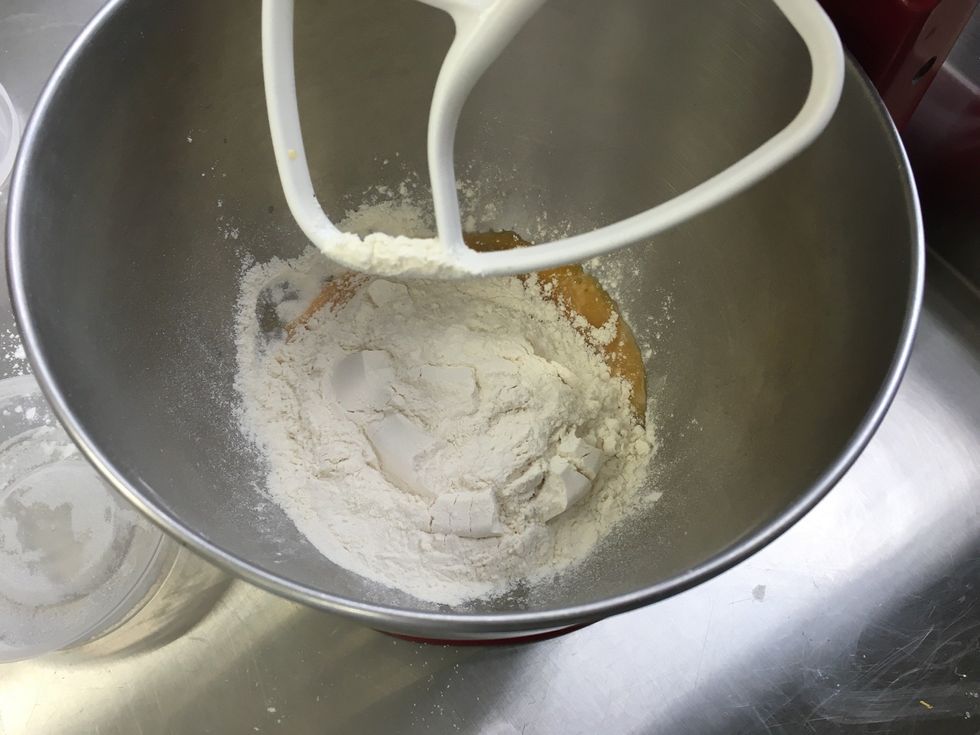 Add bread flour, sea salt, eggs, and sugar to poolish.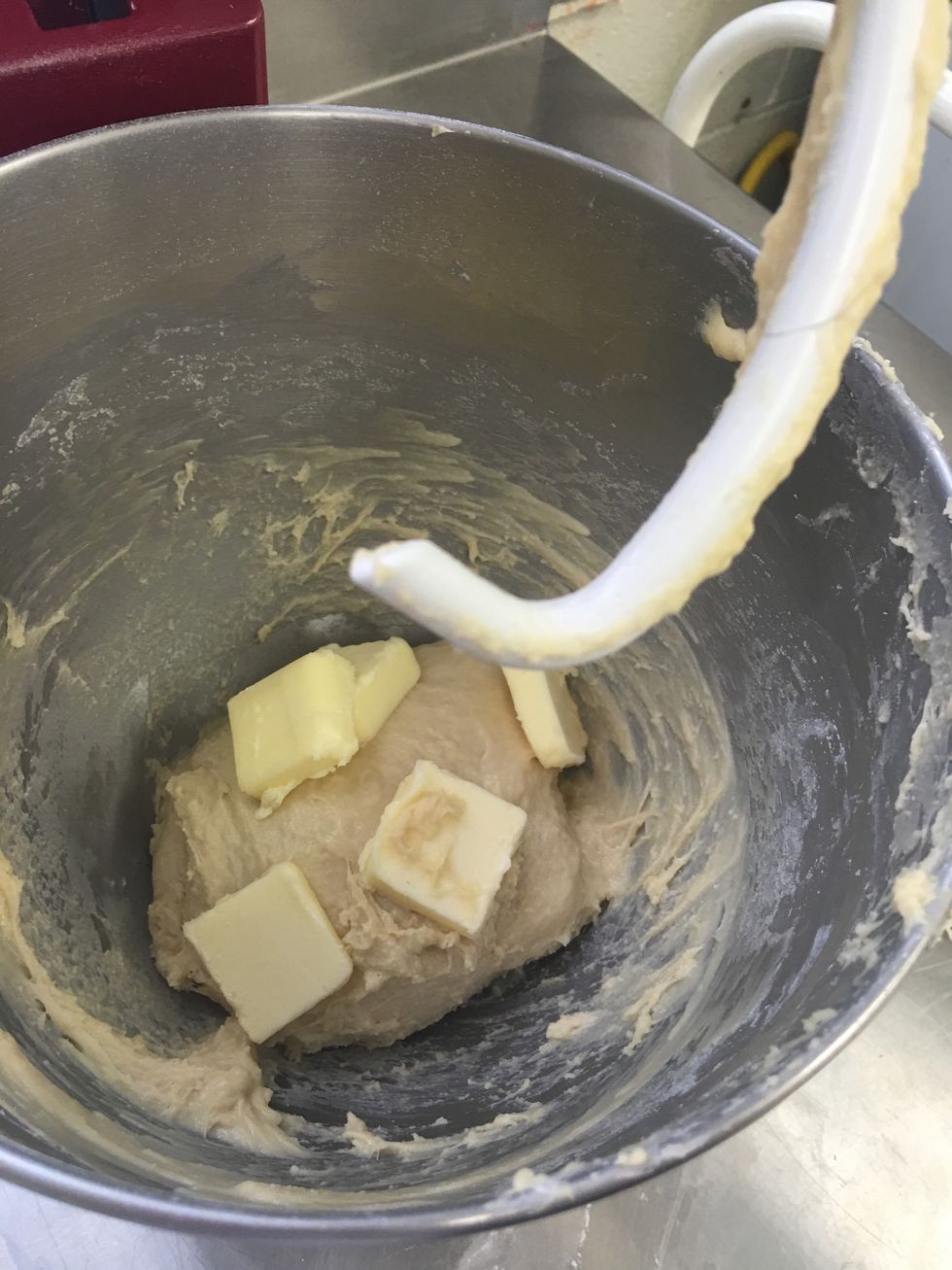 Add 1/2 of the softened butter. Mix on low for about two minutes.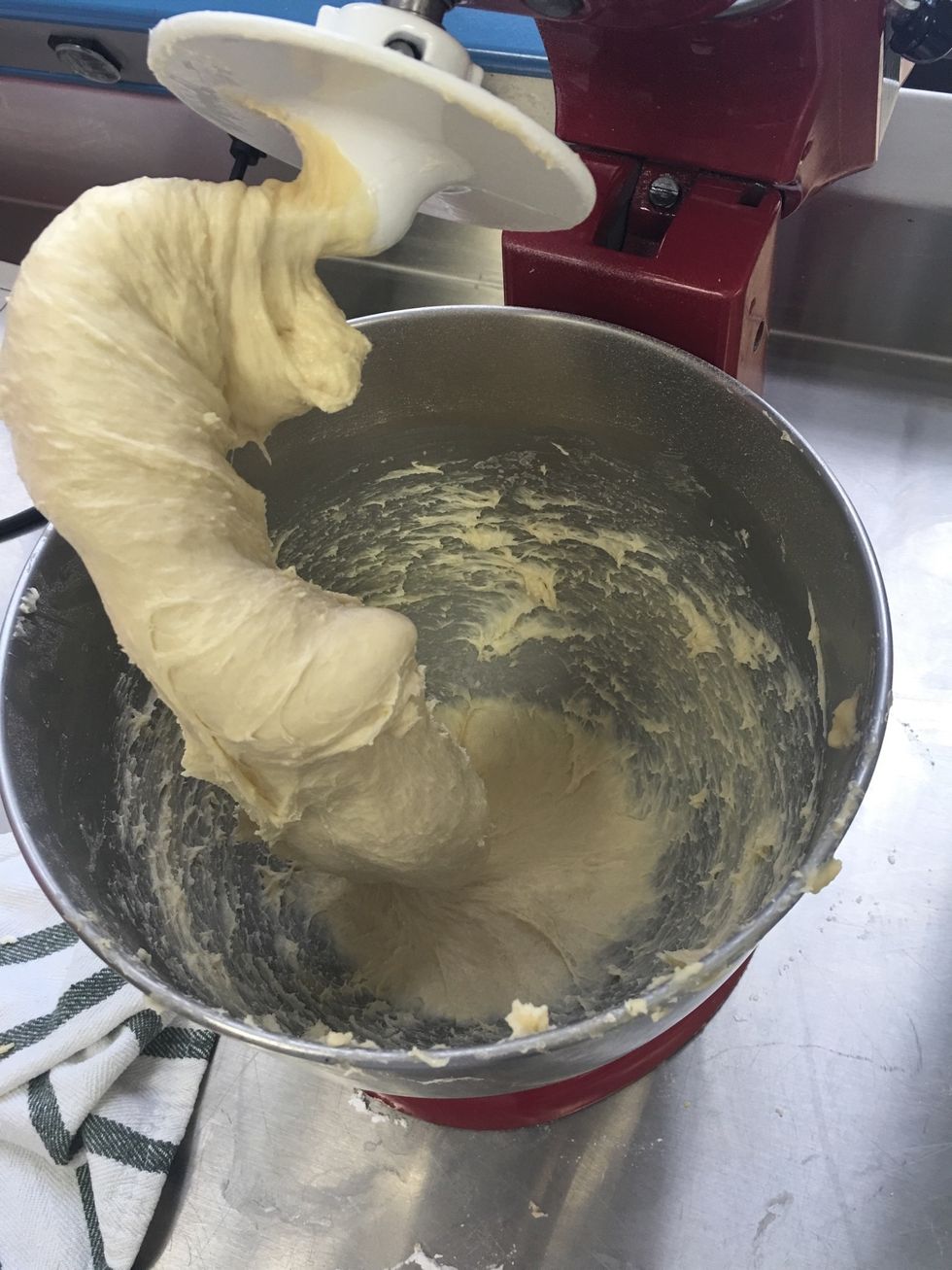 Be patient; It may not look like butter will incorporate, but it will.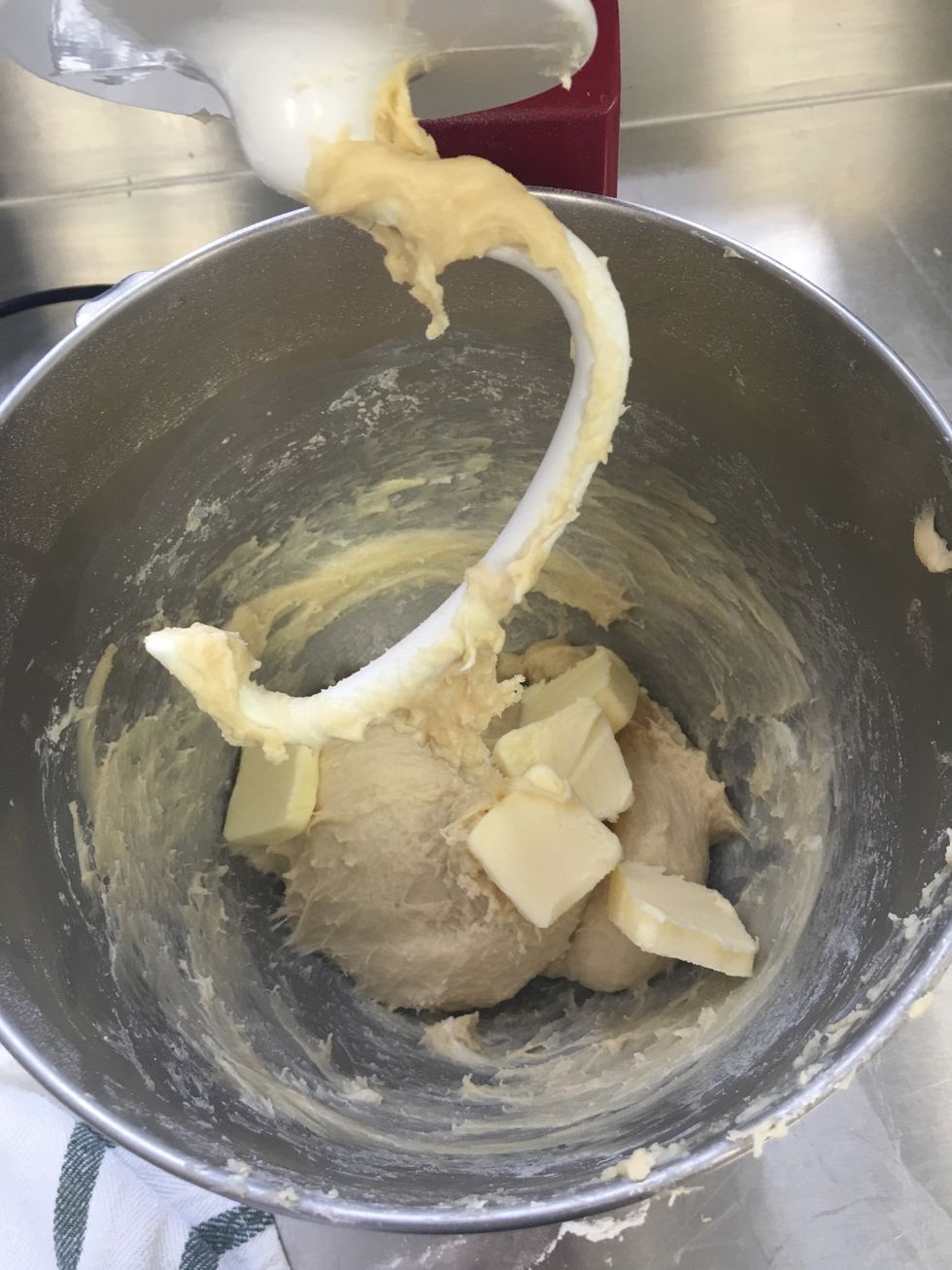 Add other half of softened butter.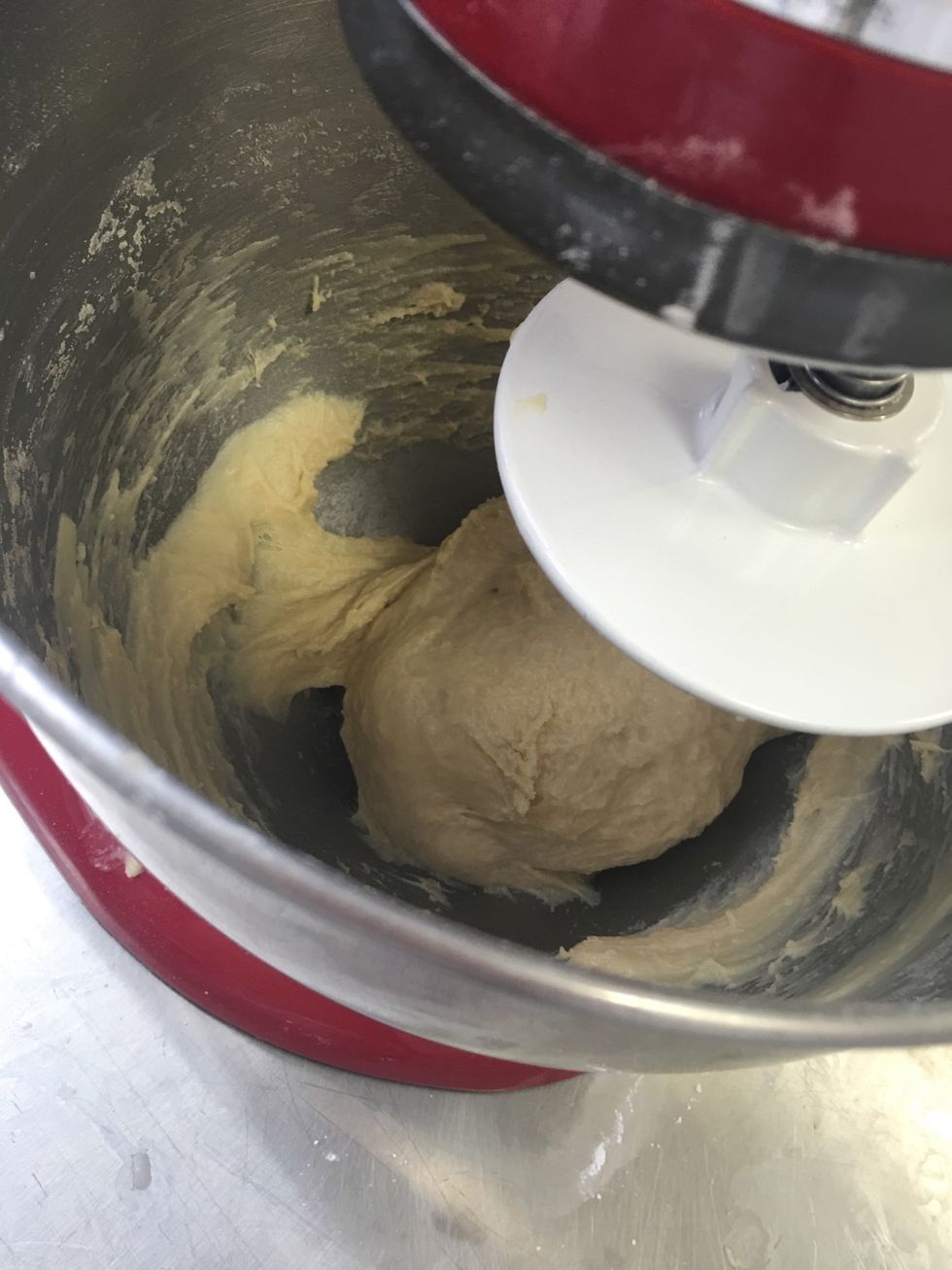 Let mix for another 4 minutes. (Dough should look like this after mixing.)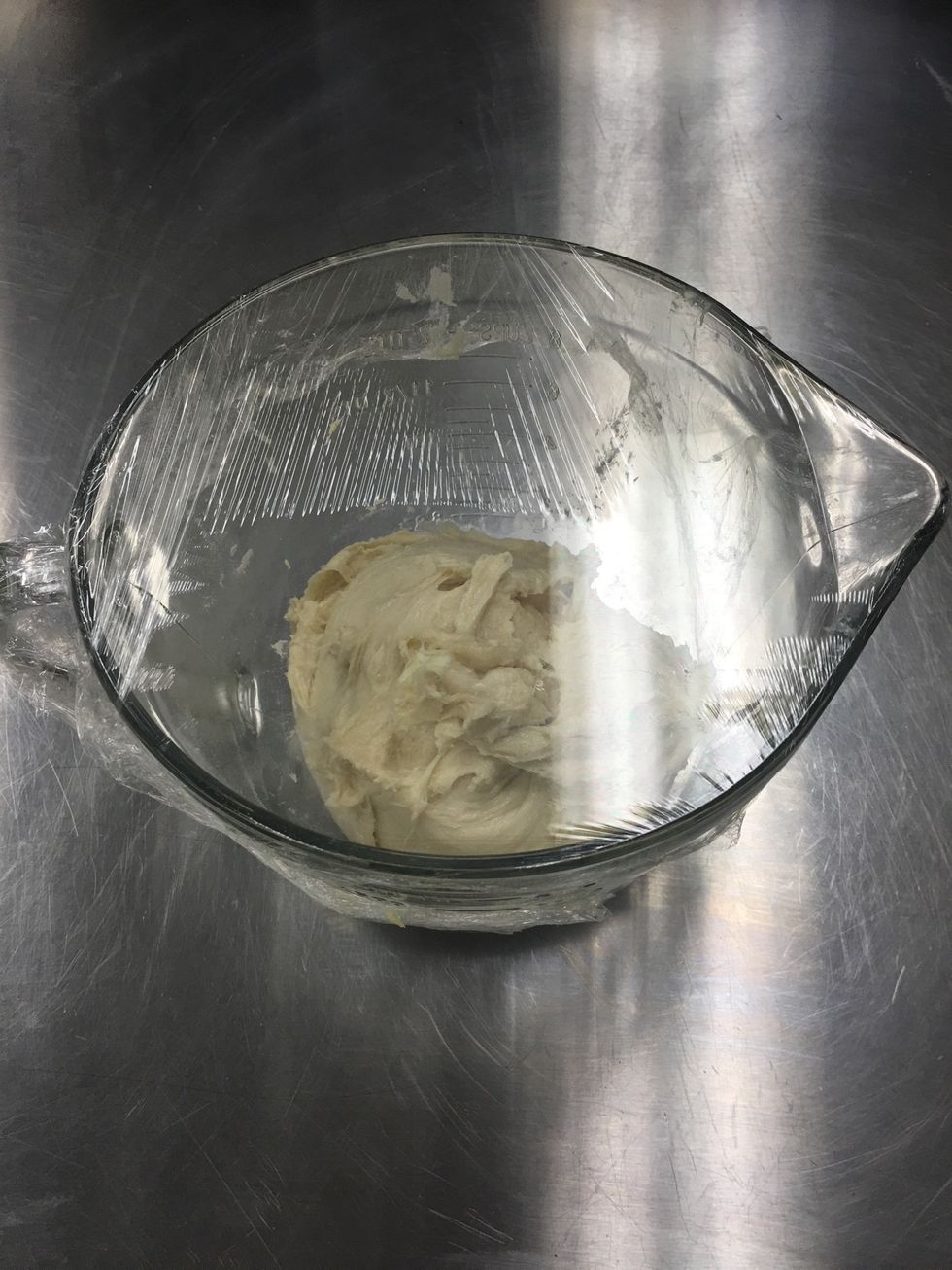 Cover and let rest at room temperature for 1-1.5 hrs. (Dough should double in bulk.)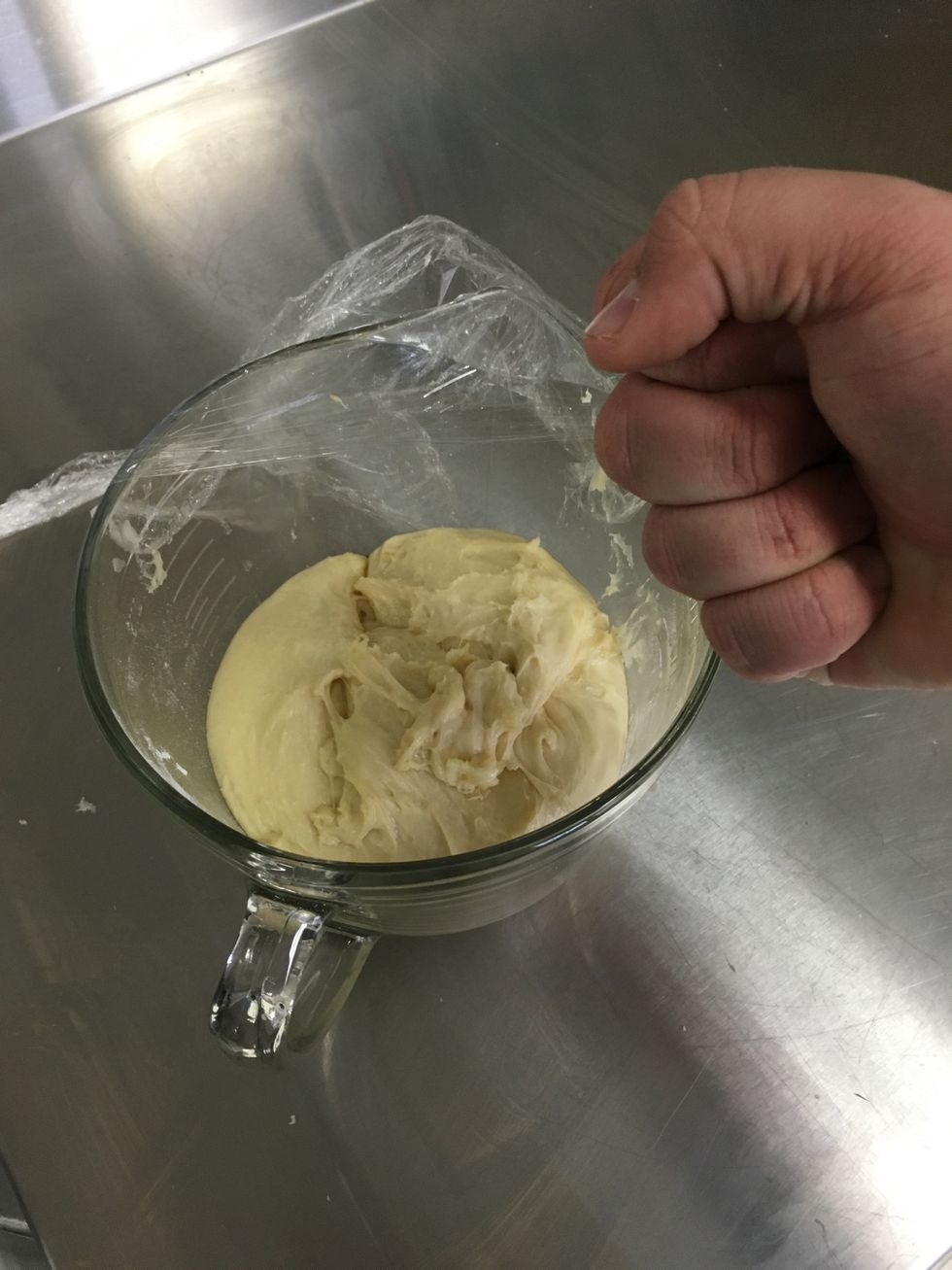 After it has doubled in bulk, punch out air bubbles. Let rest overnight in the refrigerator.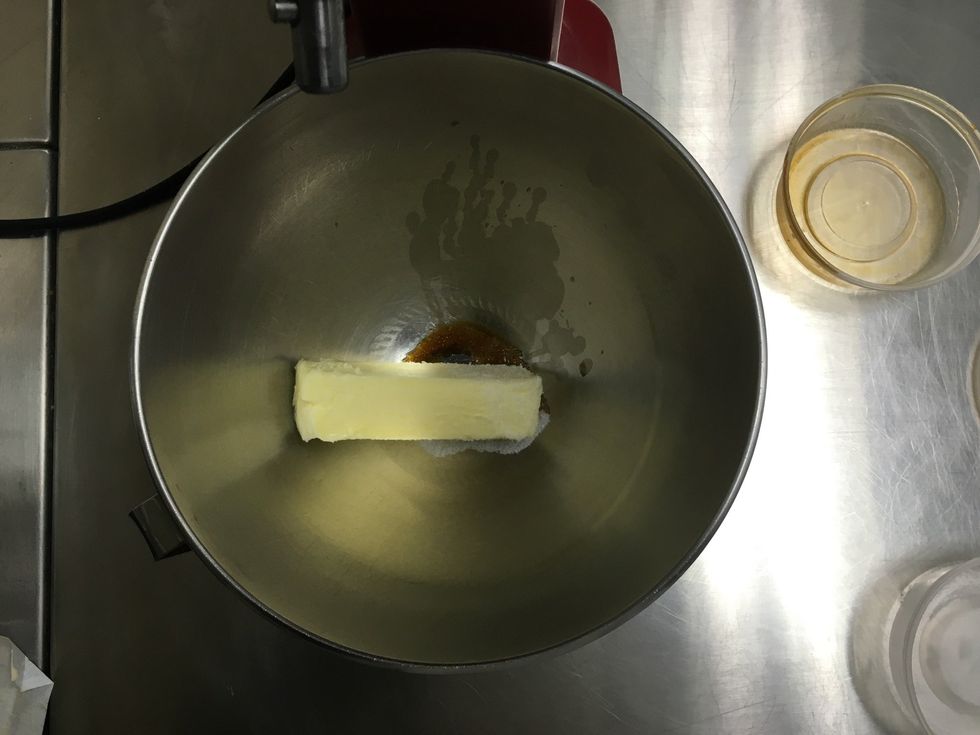 Add softened butter, vanilla extract, and sea salt to the bowl of a standing mixer. Mix for 1 minute then stop to scrape the bowl.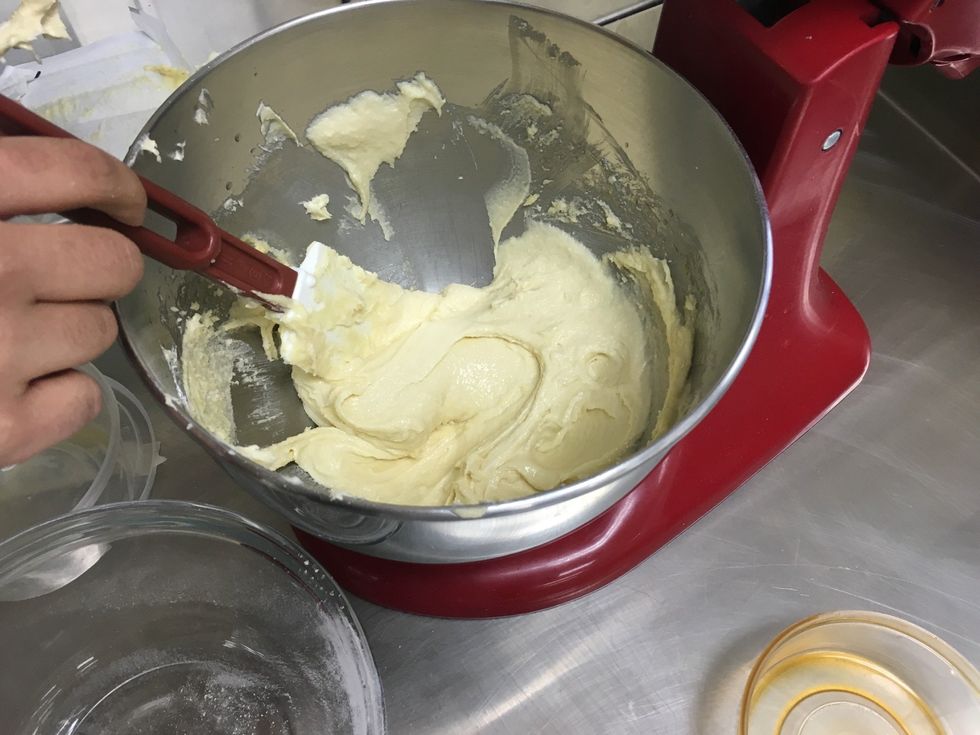 Use right away, or store refrigerated.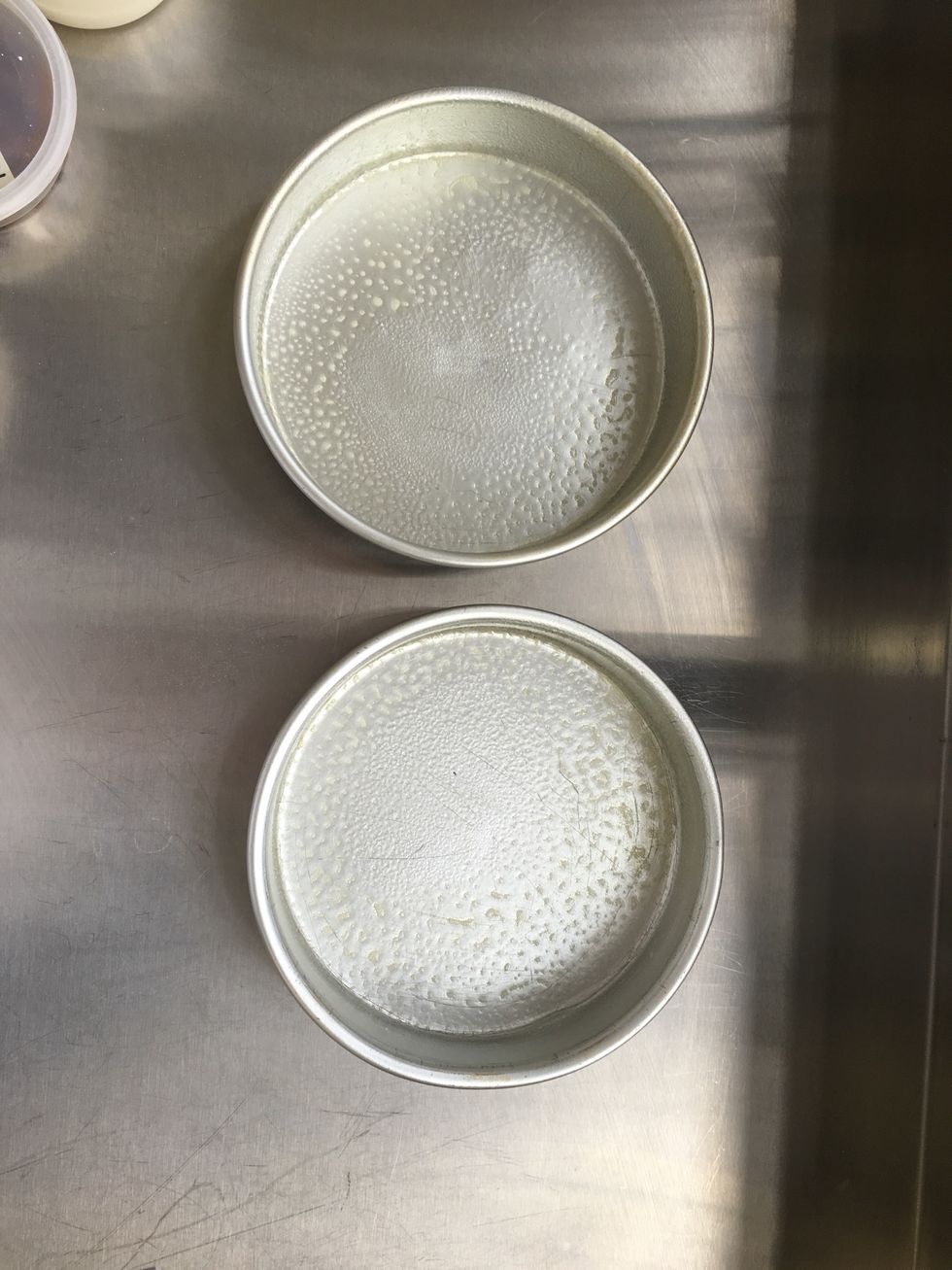 Grease two 8-inch cake pans with cooking spray or softened butter.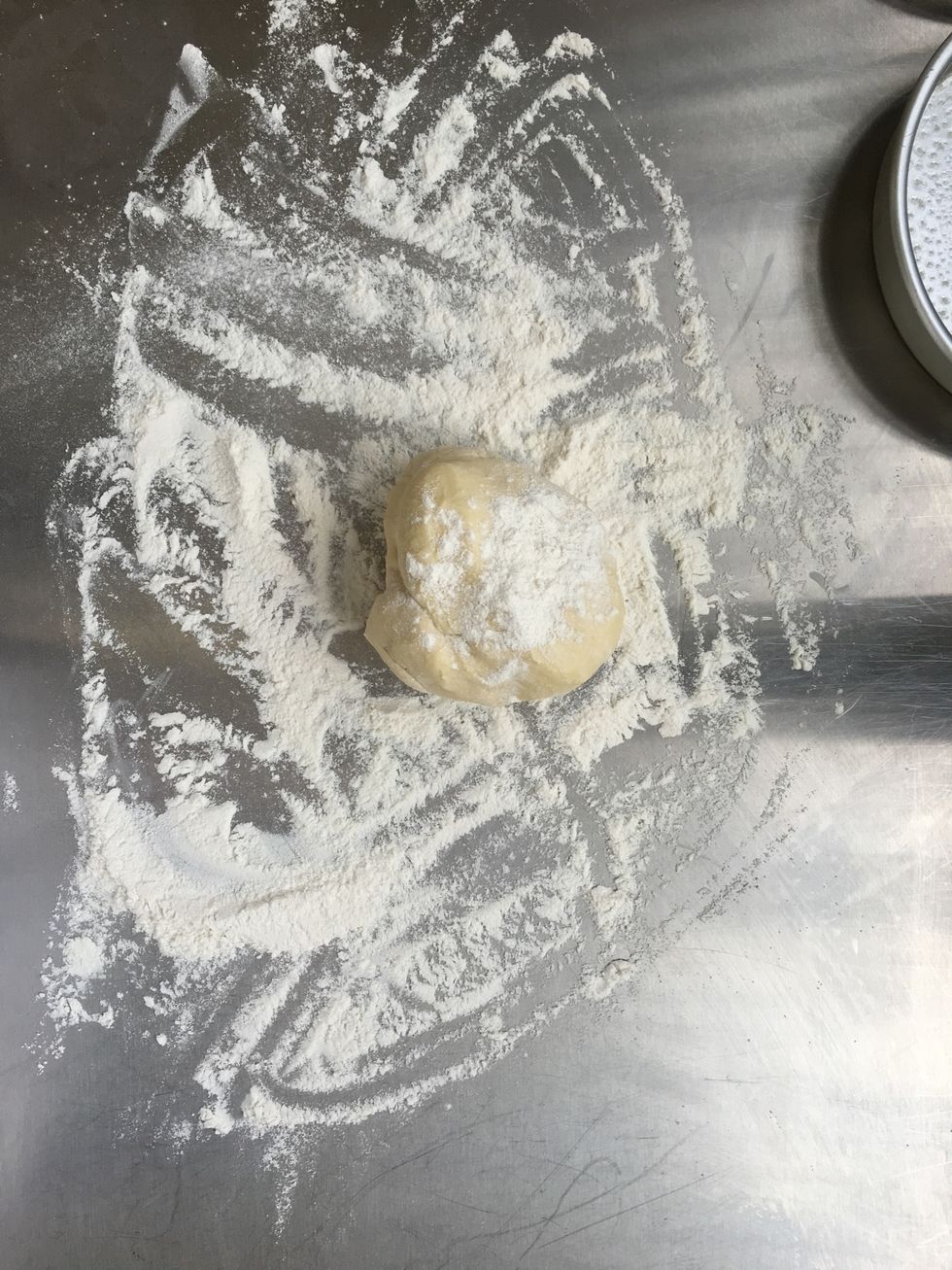 Add flour to board or to the counter, and on top of the dough.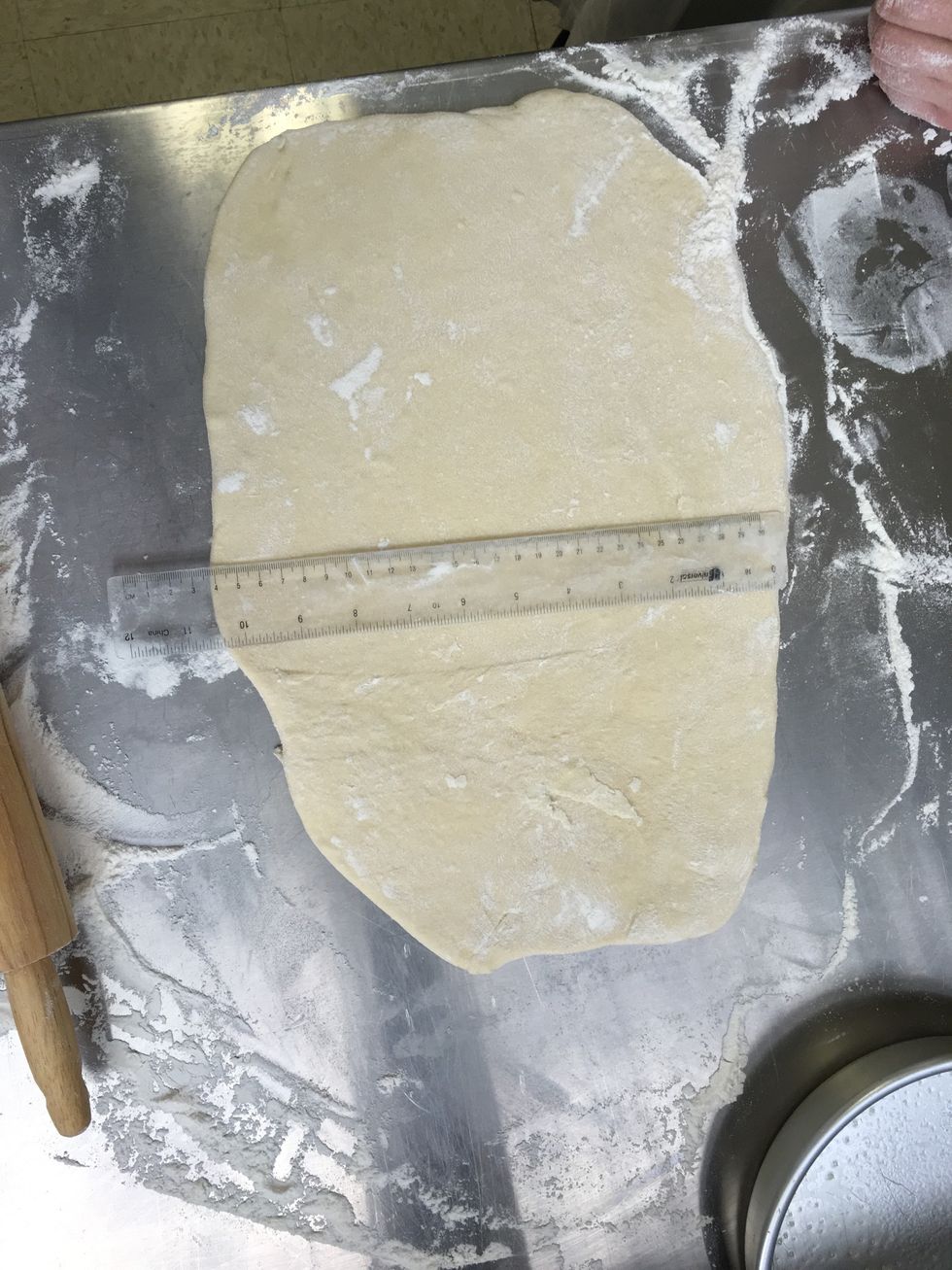 Continue rolling until the dough forms into a 10x16 inch rectangle.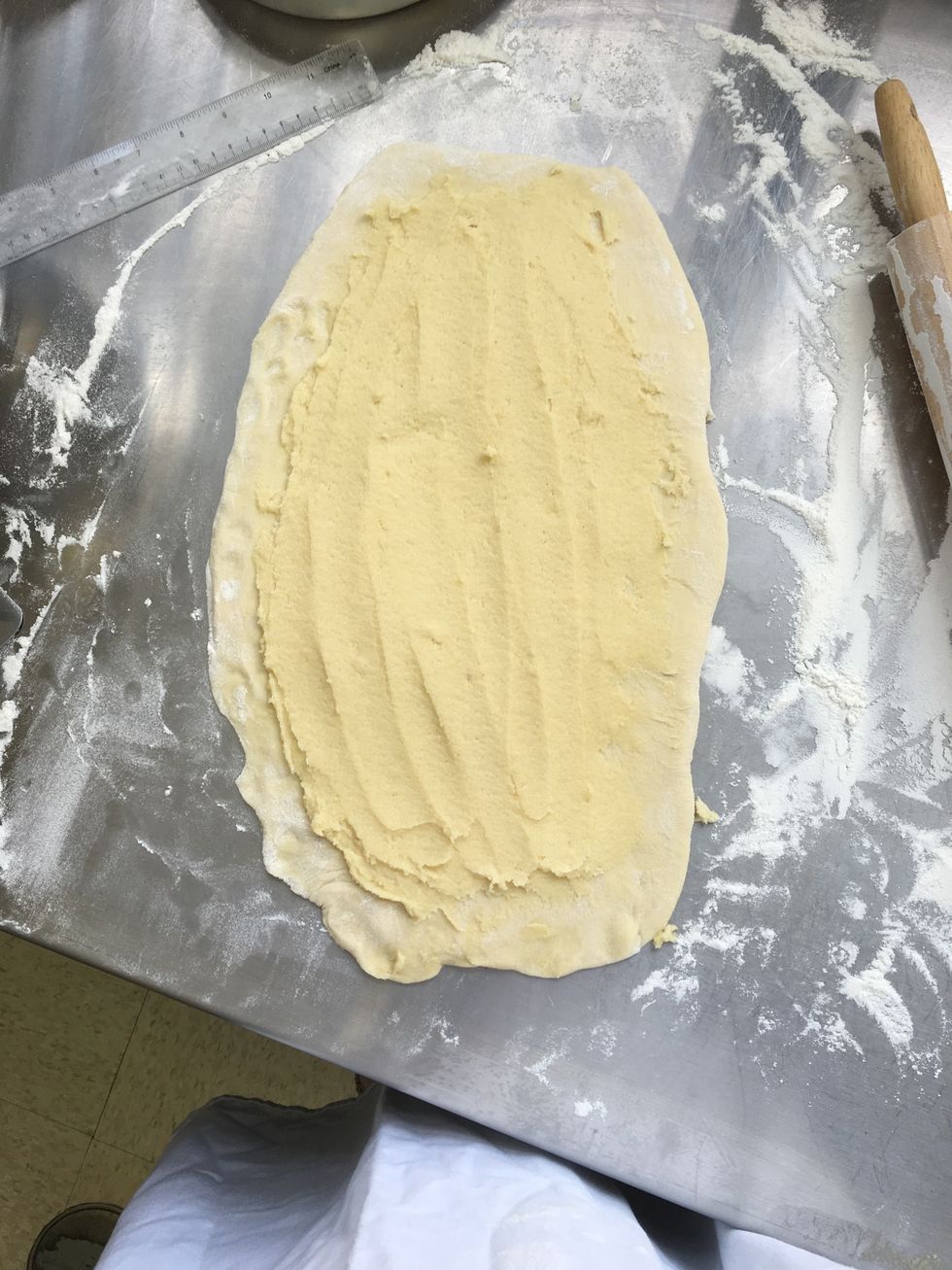 Here is what it should look like. Make sure your almond cream is spread into an even layer.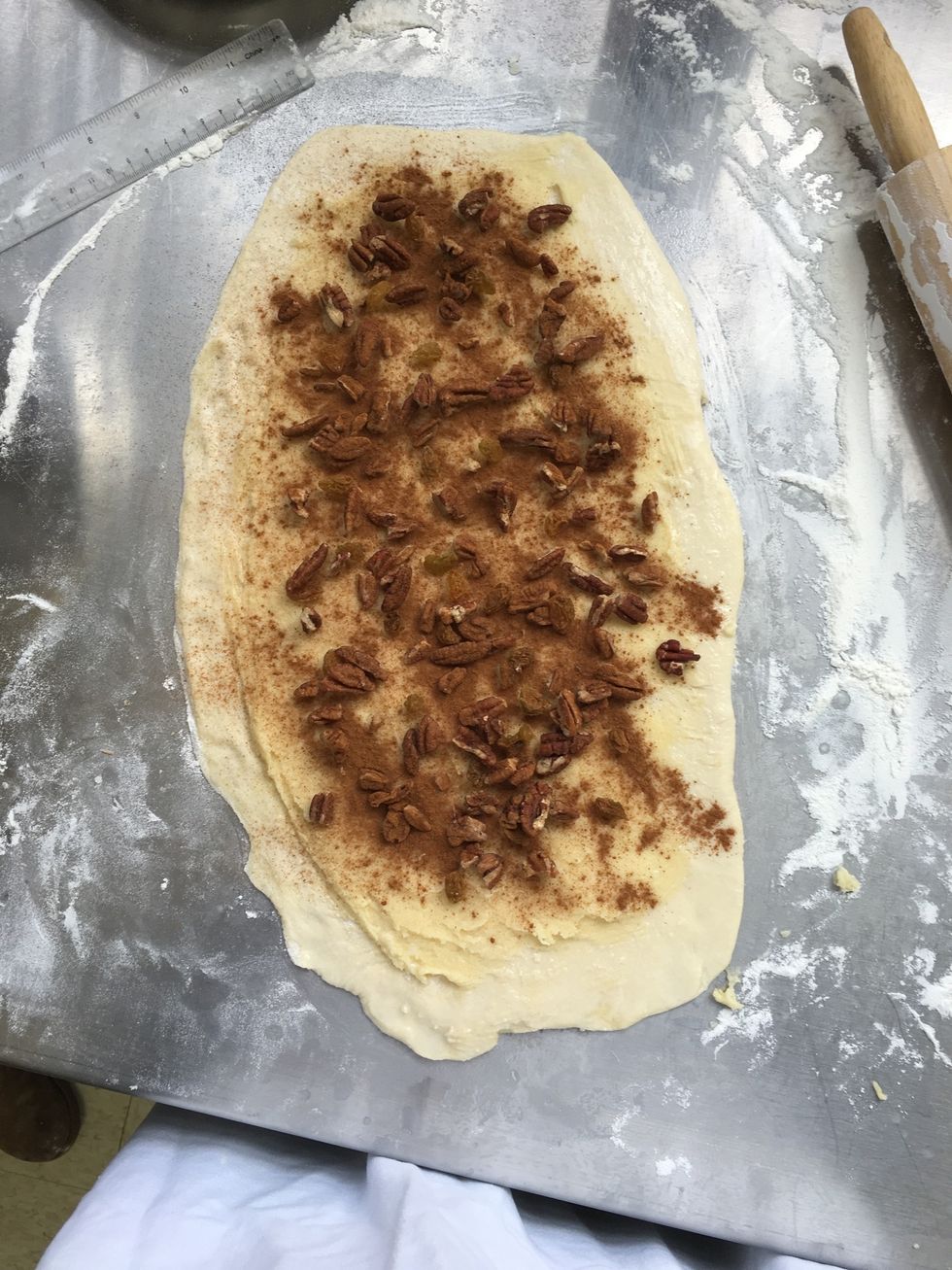 Sprinkle with nuts, raisins, and ground cinnamon,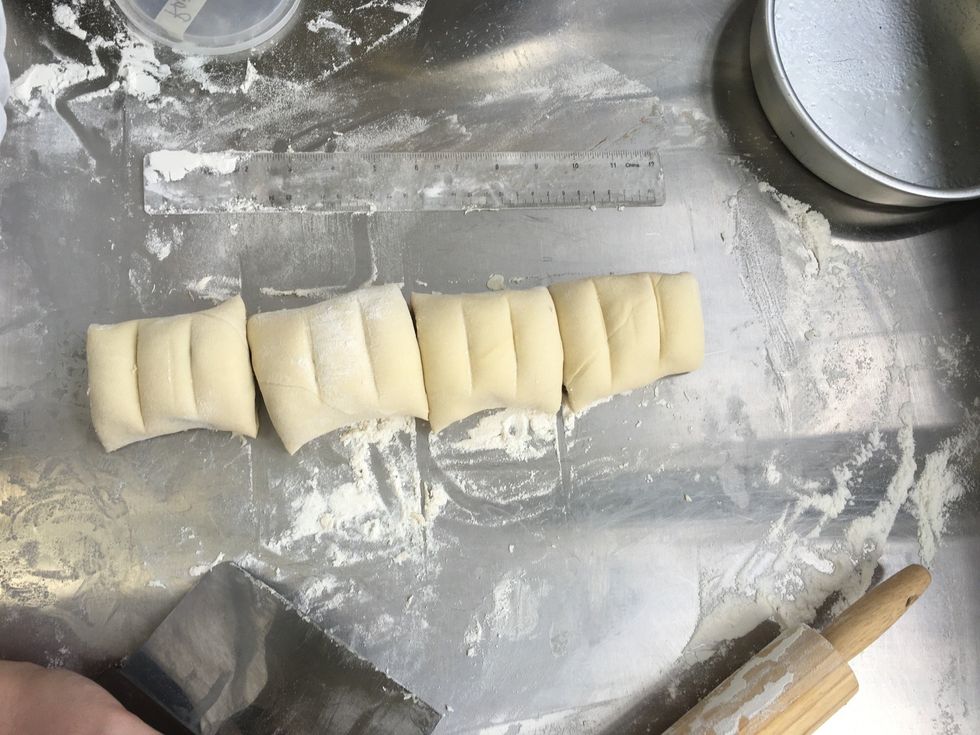 Cut into 12 equal pieces.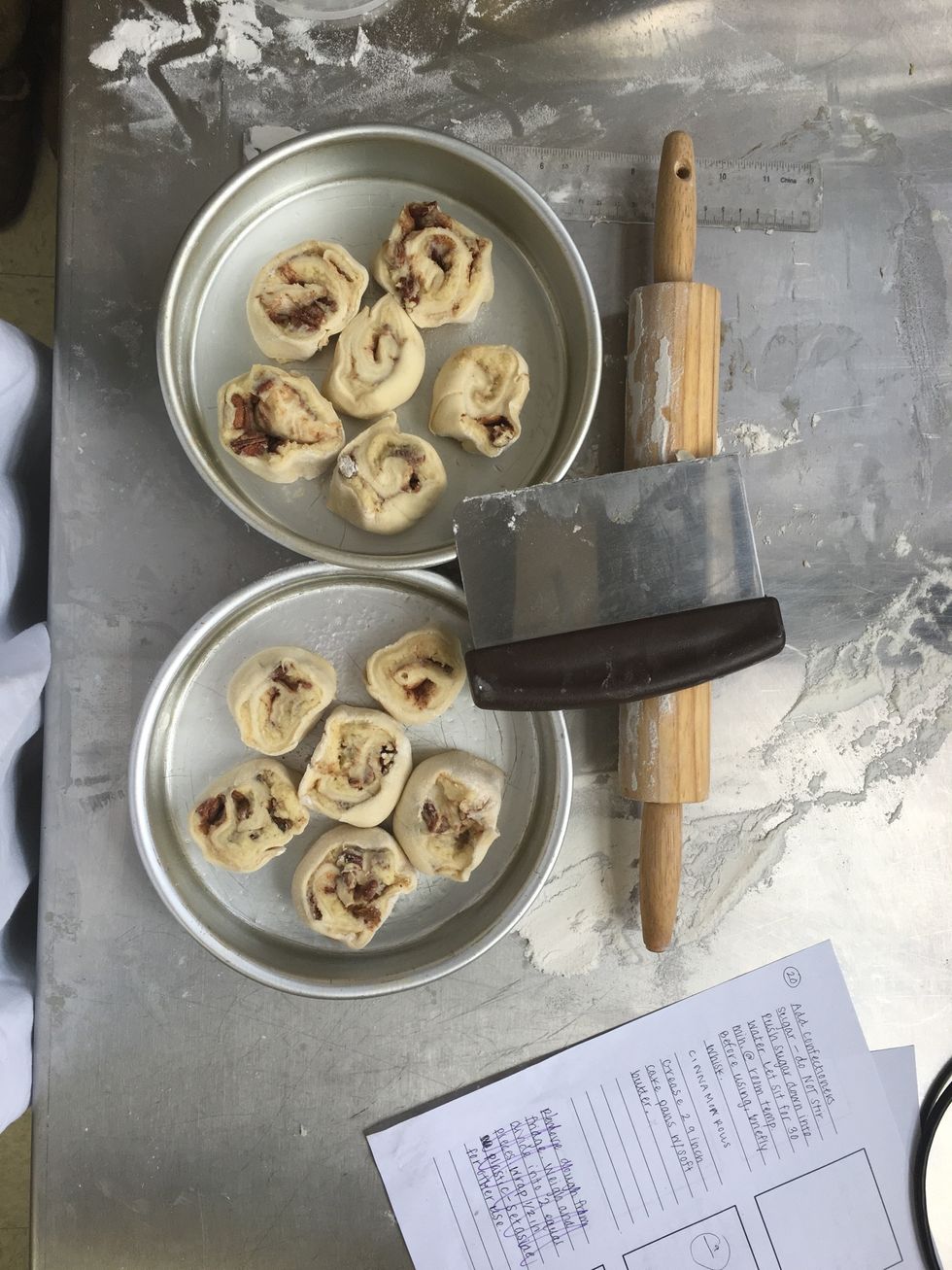 Place six in each round pan.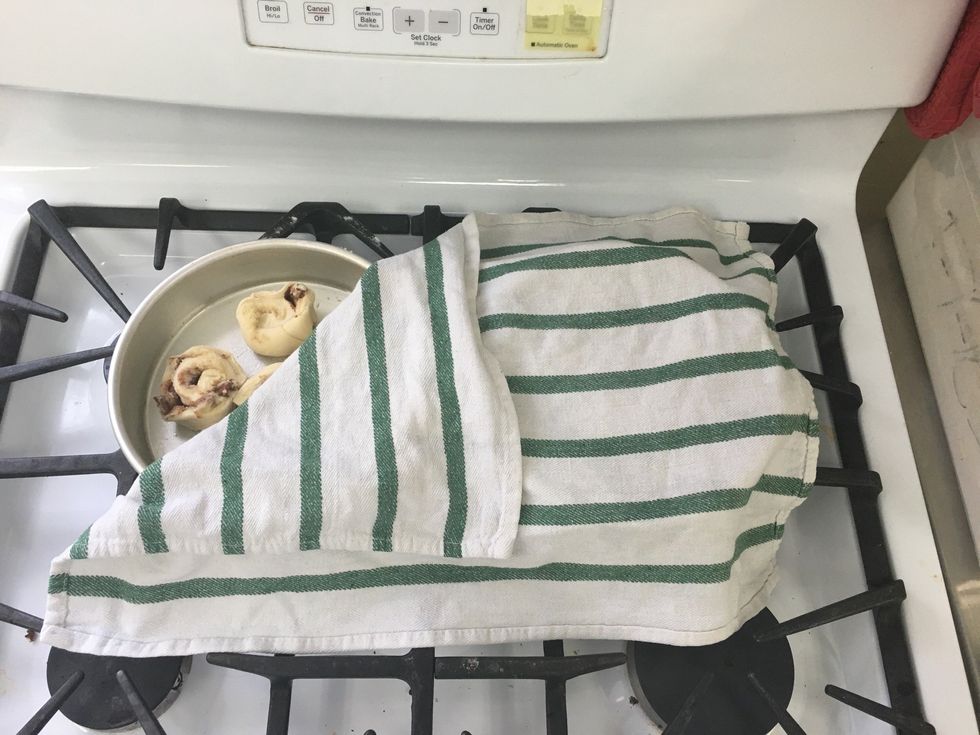 Set in a warm place to double in size.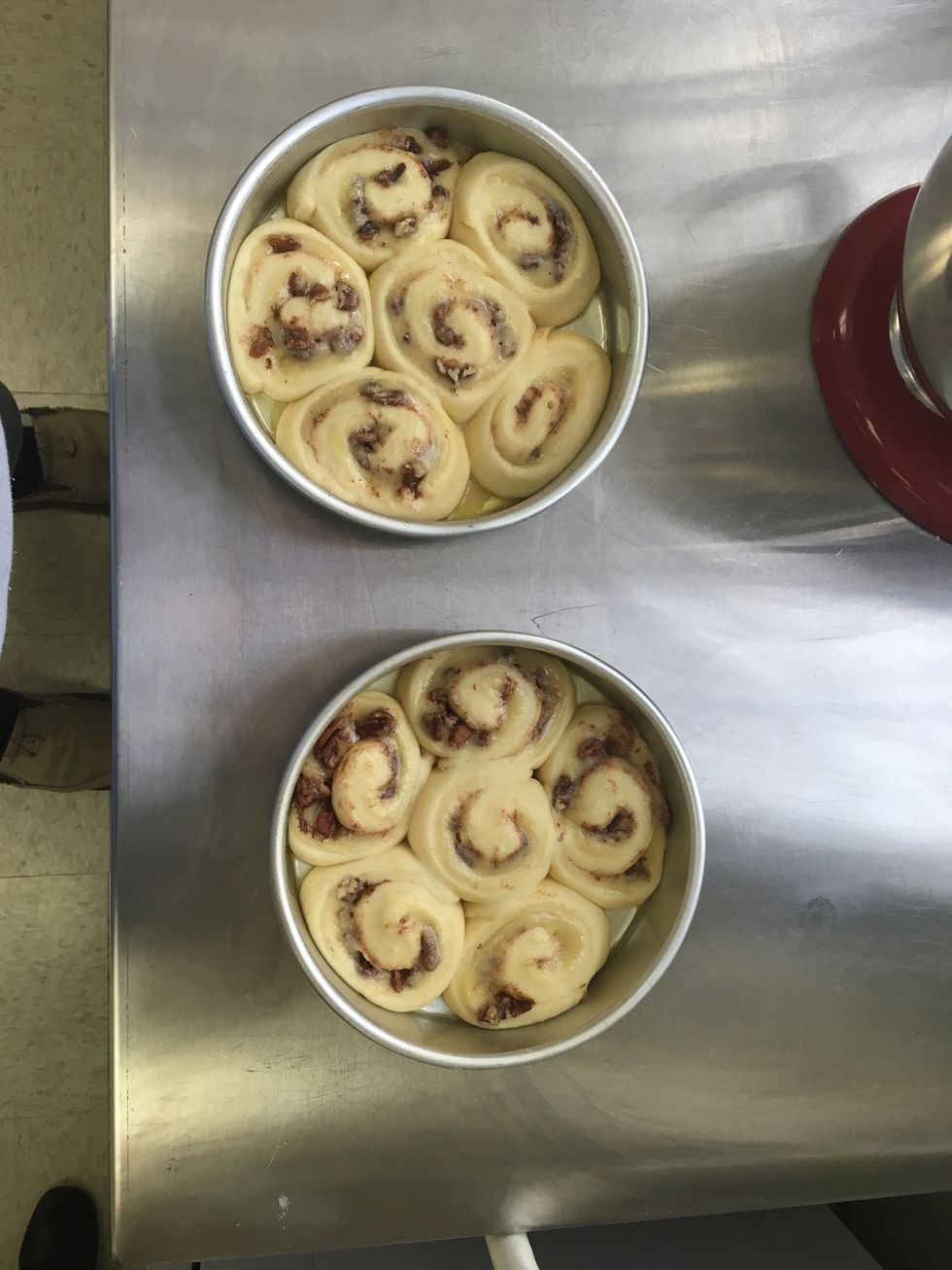 Here is what they should look like after they are done rising.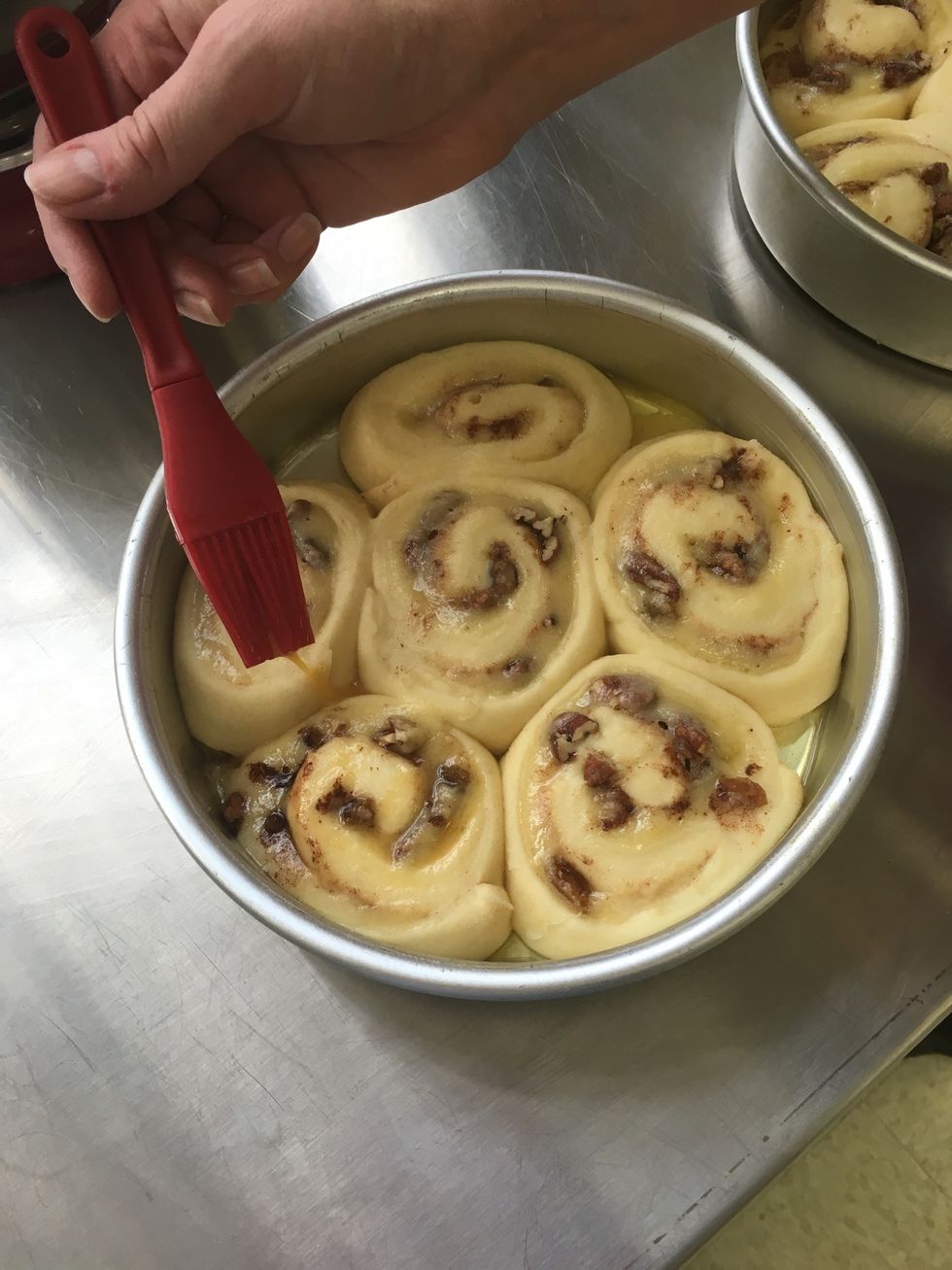 Brush with egg wash.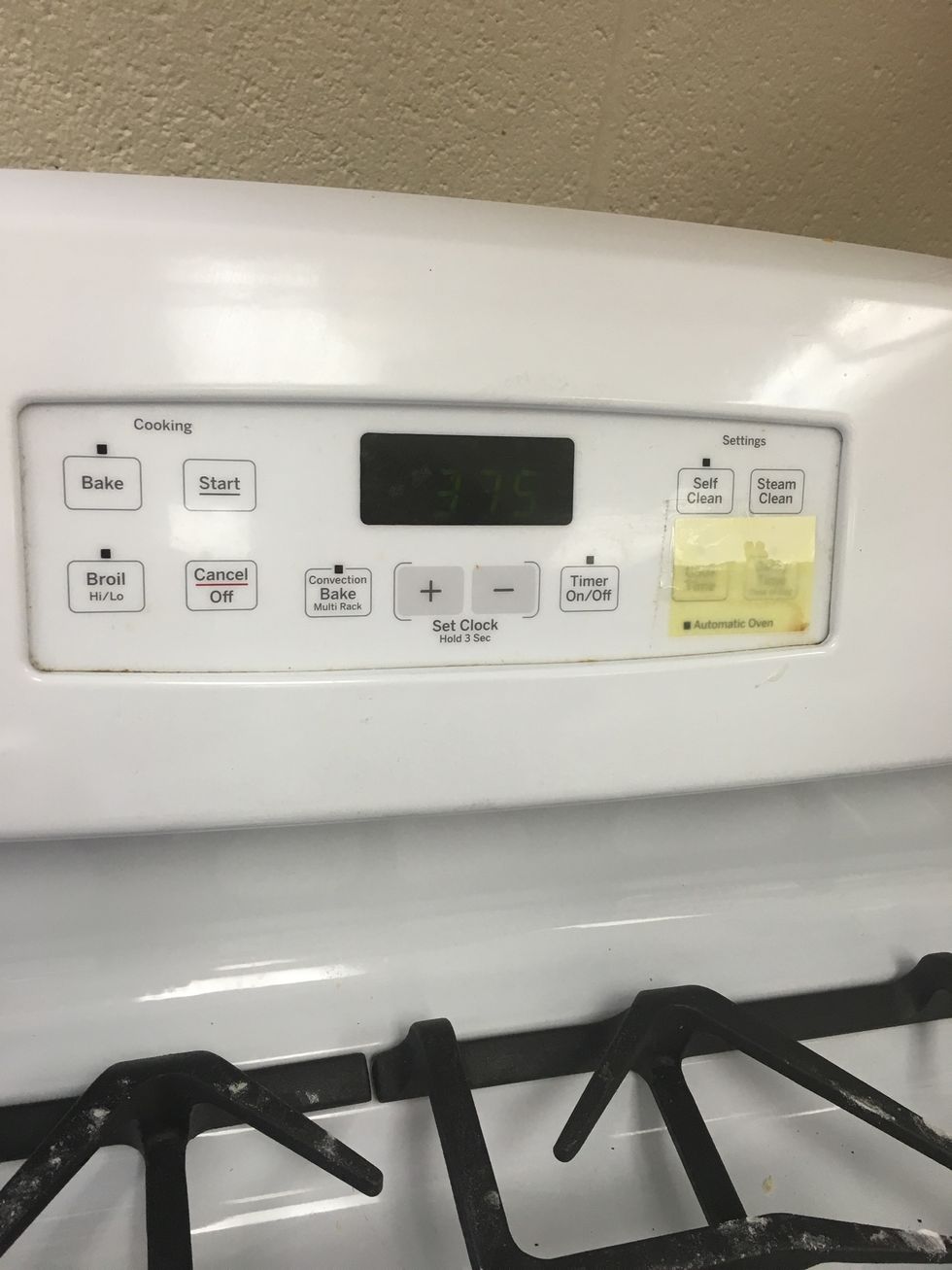 Preheat the oven to 375 degrees F. Bake for 25-30 minutes.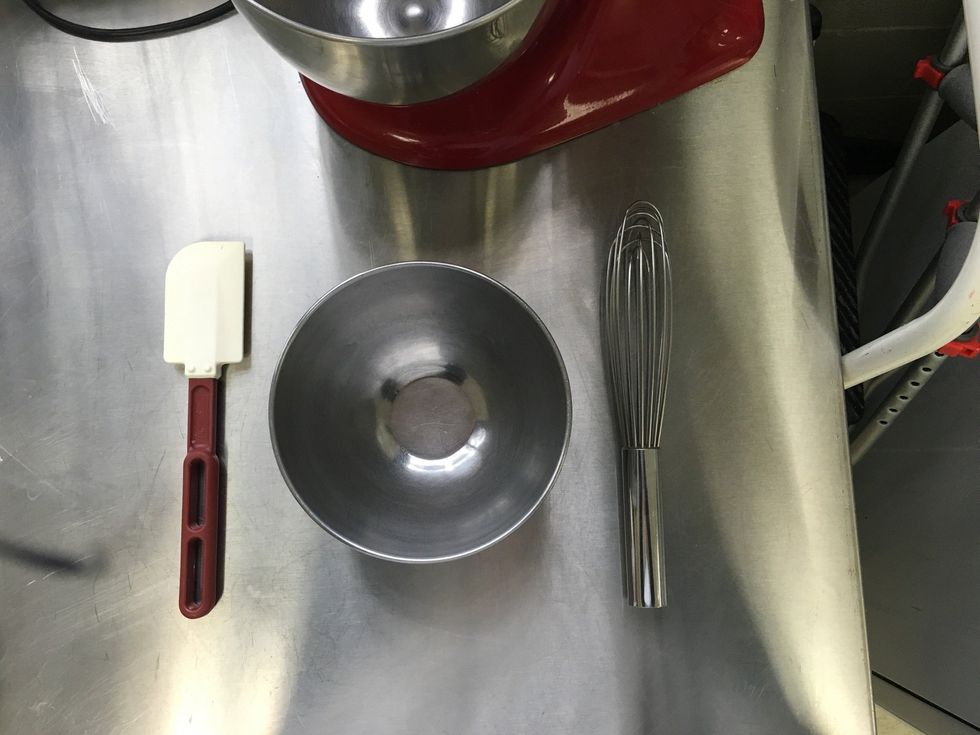 While baking, get ready to make icing sugar.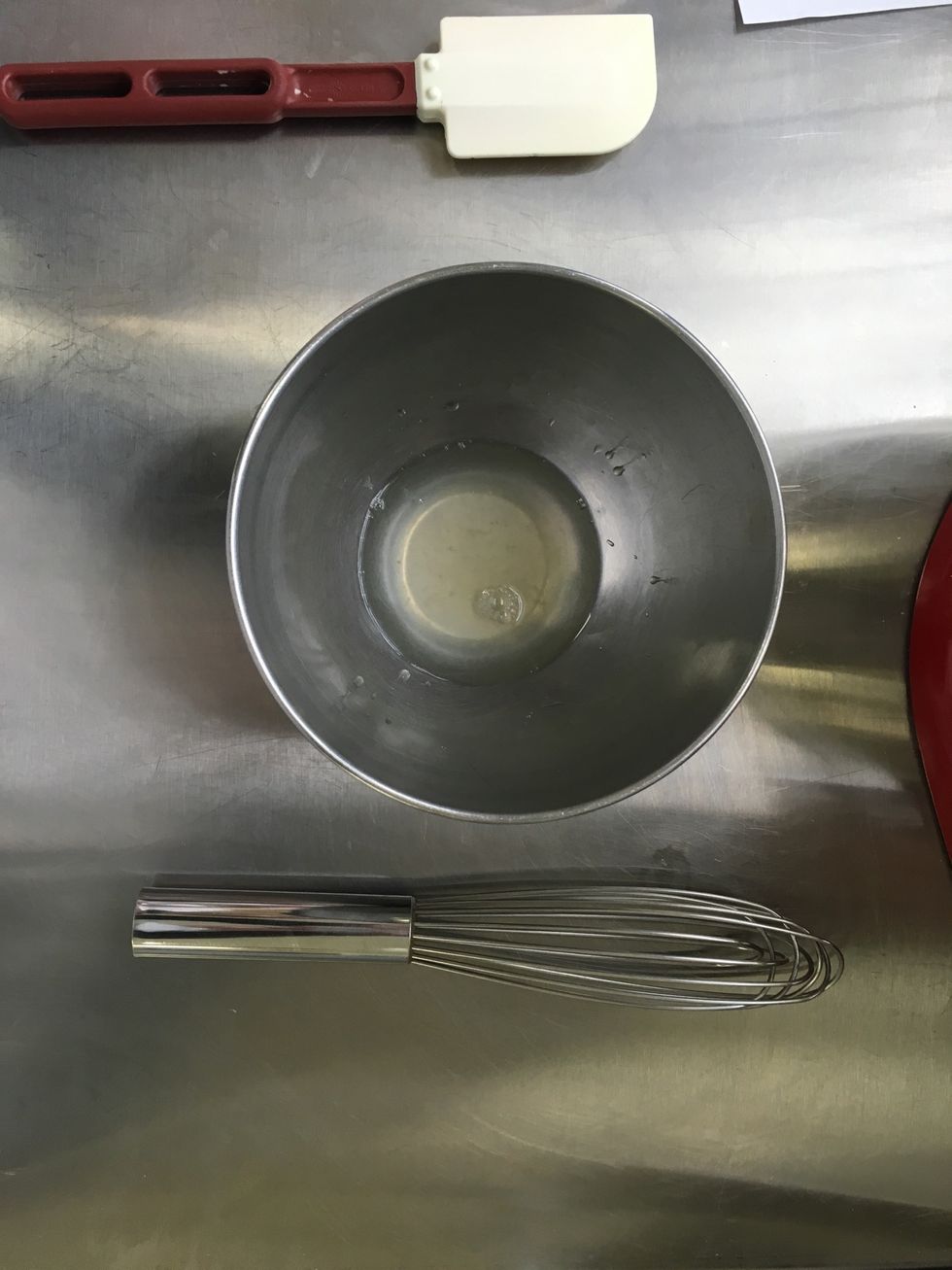 Add water and lemon juice to bowl.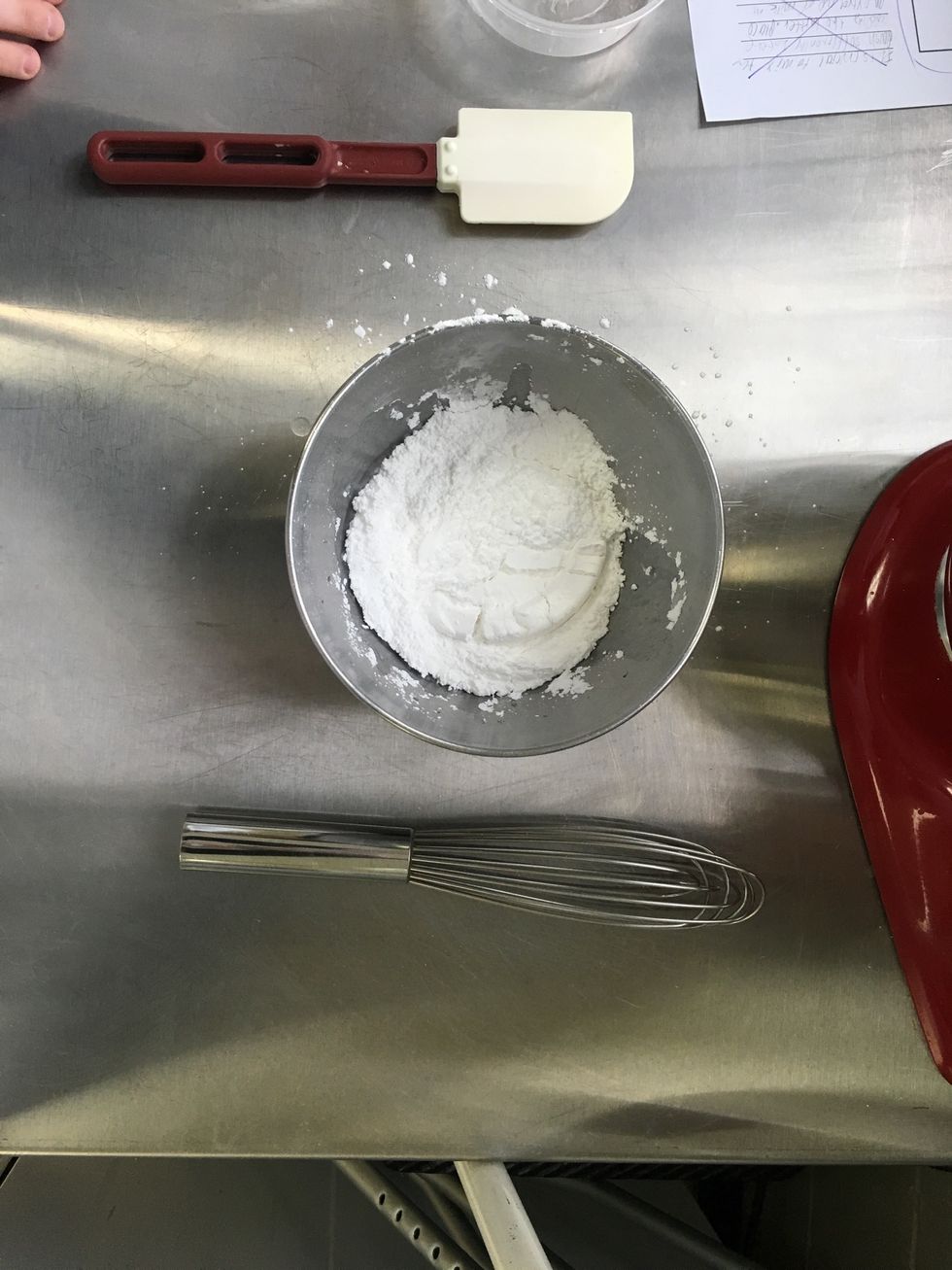 Add powdered sugar on top. DO NOT STIR IN.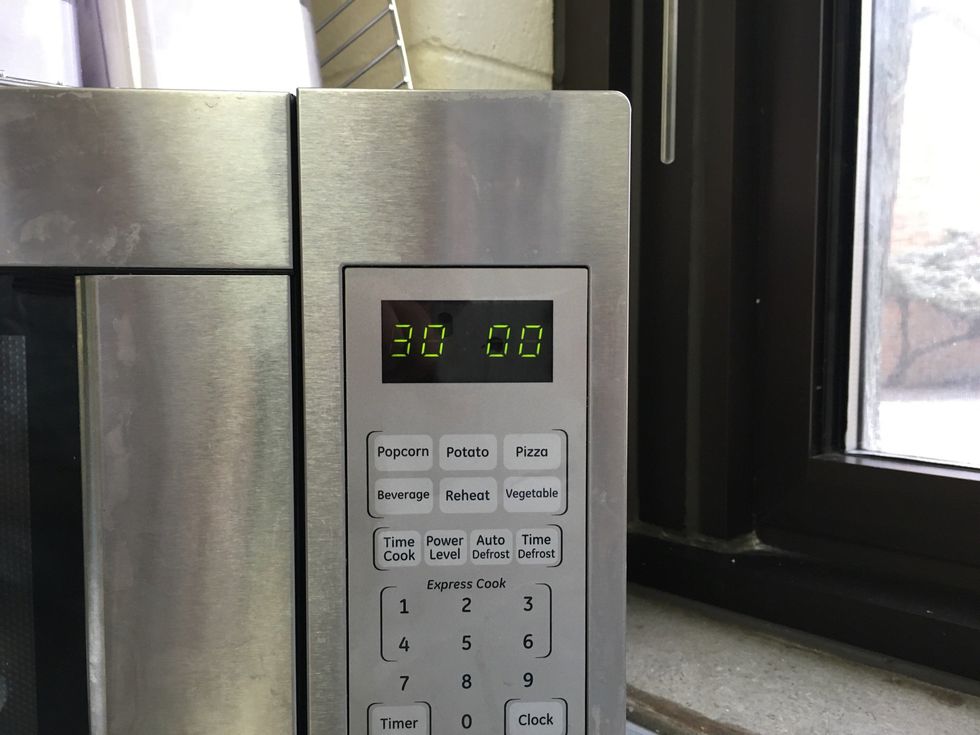 Let sit for 30 minutes.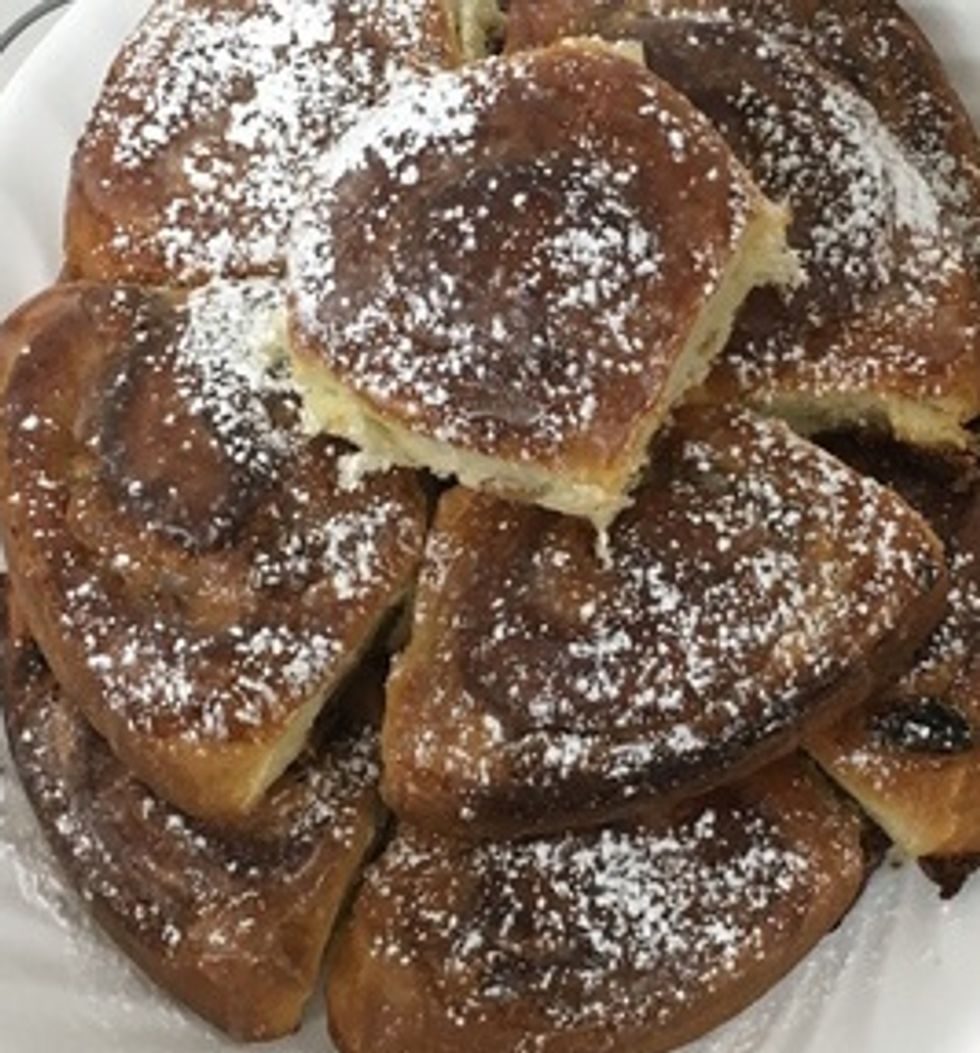 Glaze and top with powdered sugar if desired. Enjoy!
25.0g Cold Whole Milk (BD)
4.0g Dry Active Yeast (BD)
30.0g AP Flour (BD)
4.0oz Whole Milk (Use as needed) (BD)
20.0g Granulated Sugar (BD)
170.0g Bread Flour (BD)
116.0g Whole Eggs (BD)
4.0g Sea Salt (BD)
100.0g European Butter, Softened (BD)
25.0g Whisked Egg (For Egg Wash) (BD)
1.0oz Water (For Egg Wash) (BD)
100.0g Almond Flour (AC)
100.0g Confectioners Sugar (AC)
3.0g Cornstarch (AC)
3.0g Cake Flour (AC)
100.0g European Butter, Softened (AC)
1.0g Sea Salt (AC)
3.0g Vanilla Extract (AC)
60.0g Whole Eggs (AC)
20.0g Rum Extract (AC)
1.0g Ground Cinnamon (Filling)
75.0g Chopped Pecans (Or Walnuts) (Filling)
70.0g Golden or Dark Raisins (Filling)
40.0g Water (Icing)
5.0g Freshly Squeezed Lemon Juice (Icing)
150.0g Confectioners Sugar (Icing)