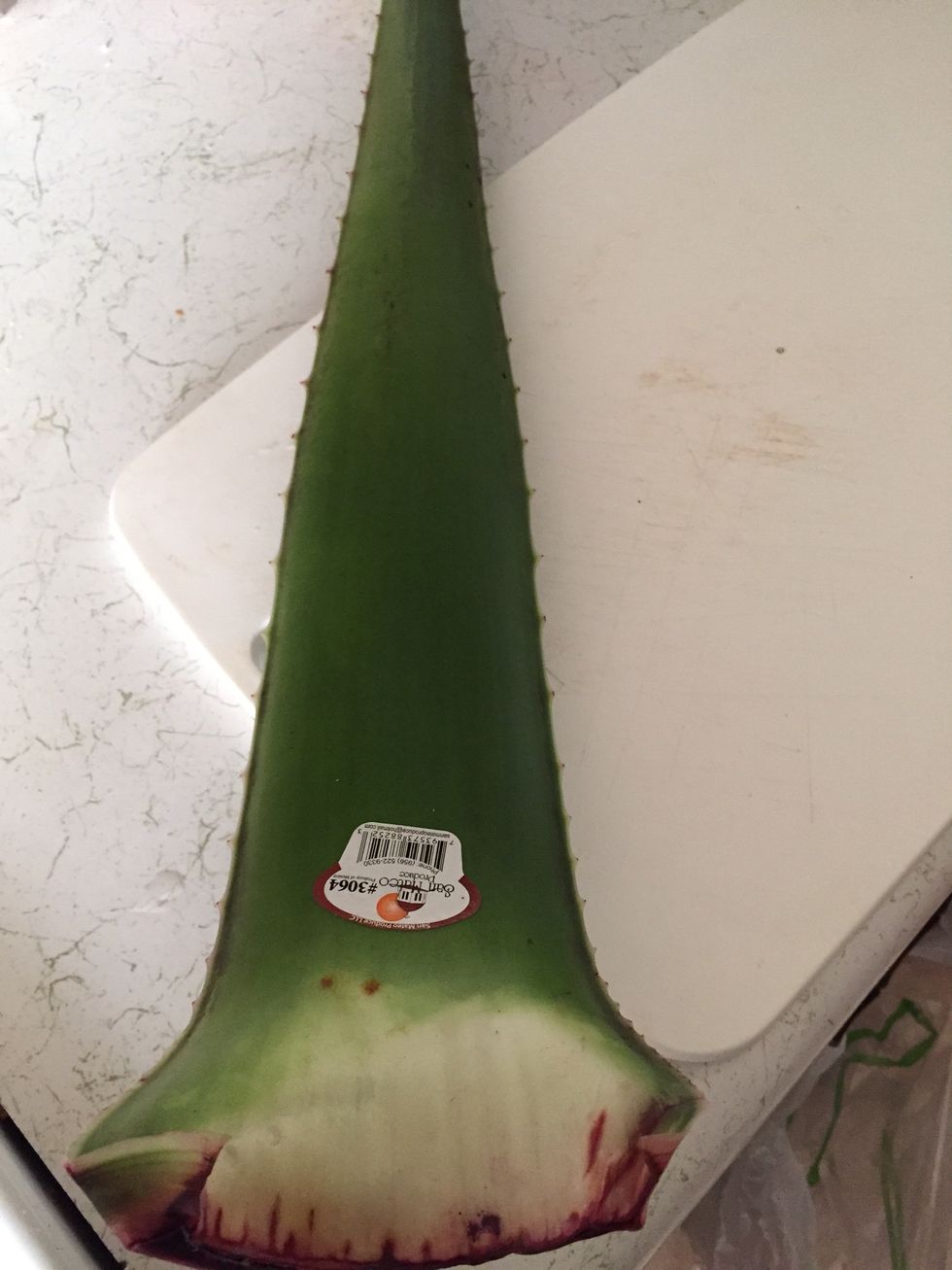 This the aloe that I used. If you stay in US, you can get your aloe from any Korean supermarket.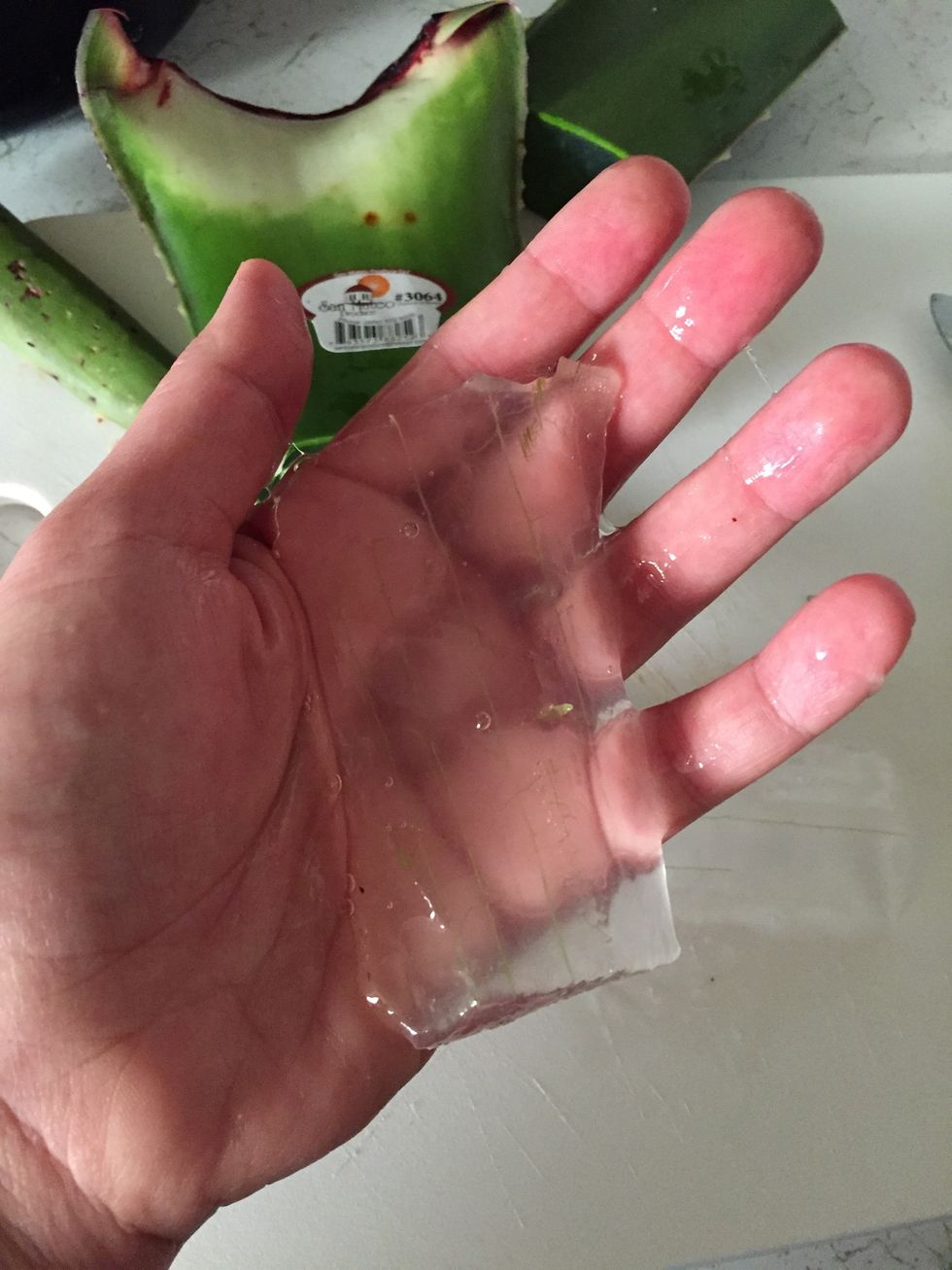 Cut the aloe skin off. We only going to used the clear part of aloe.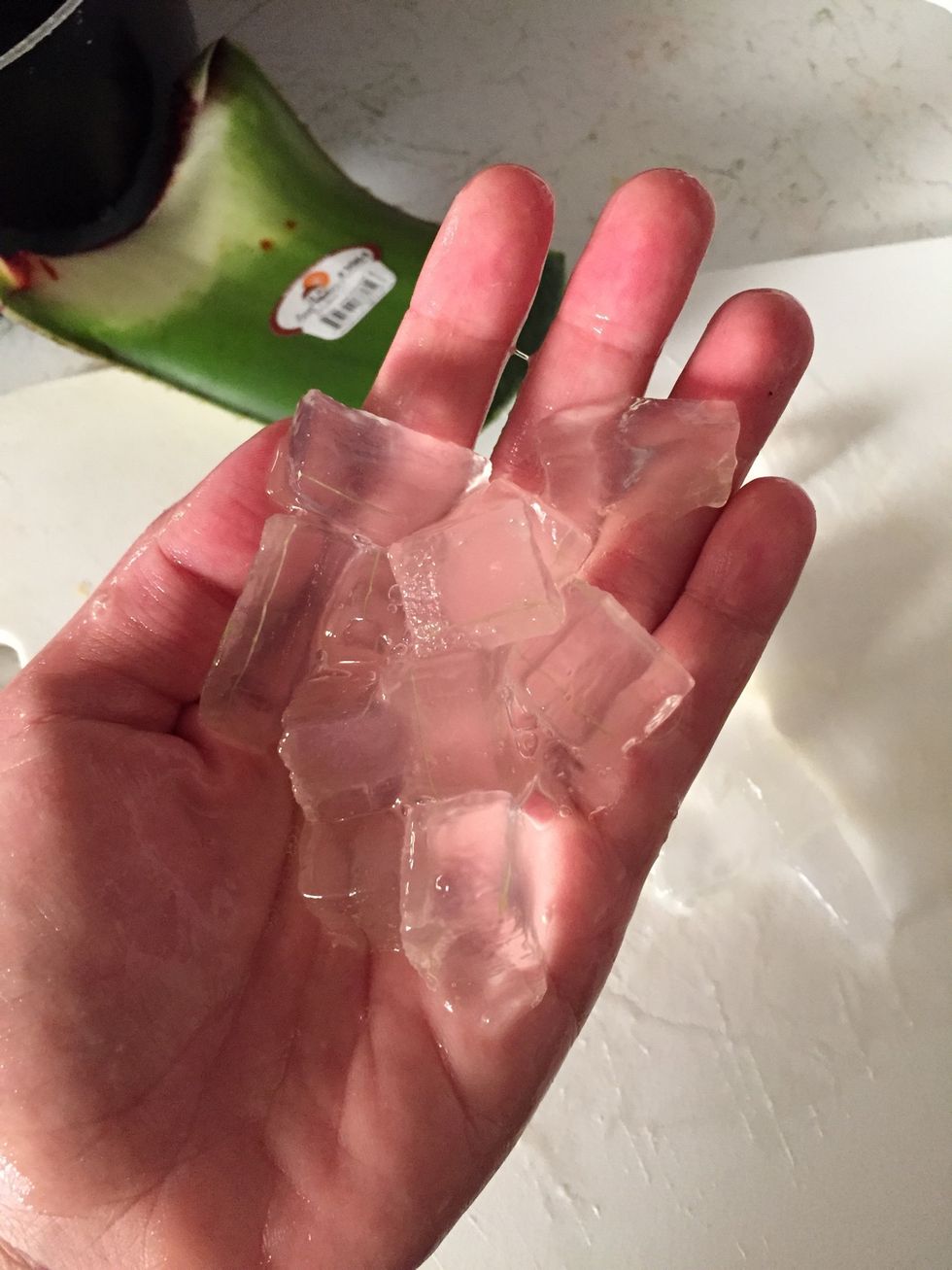 Cut aloe into bite size.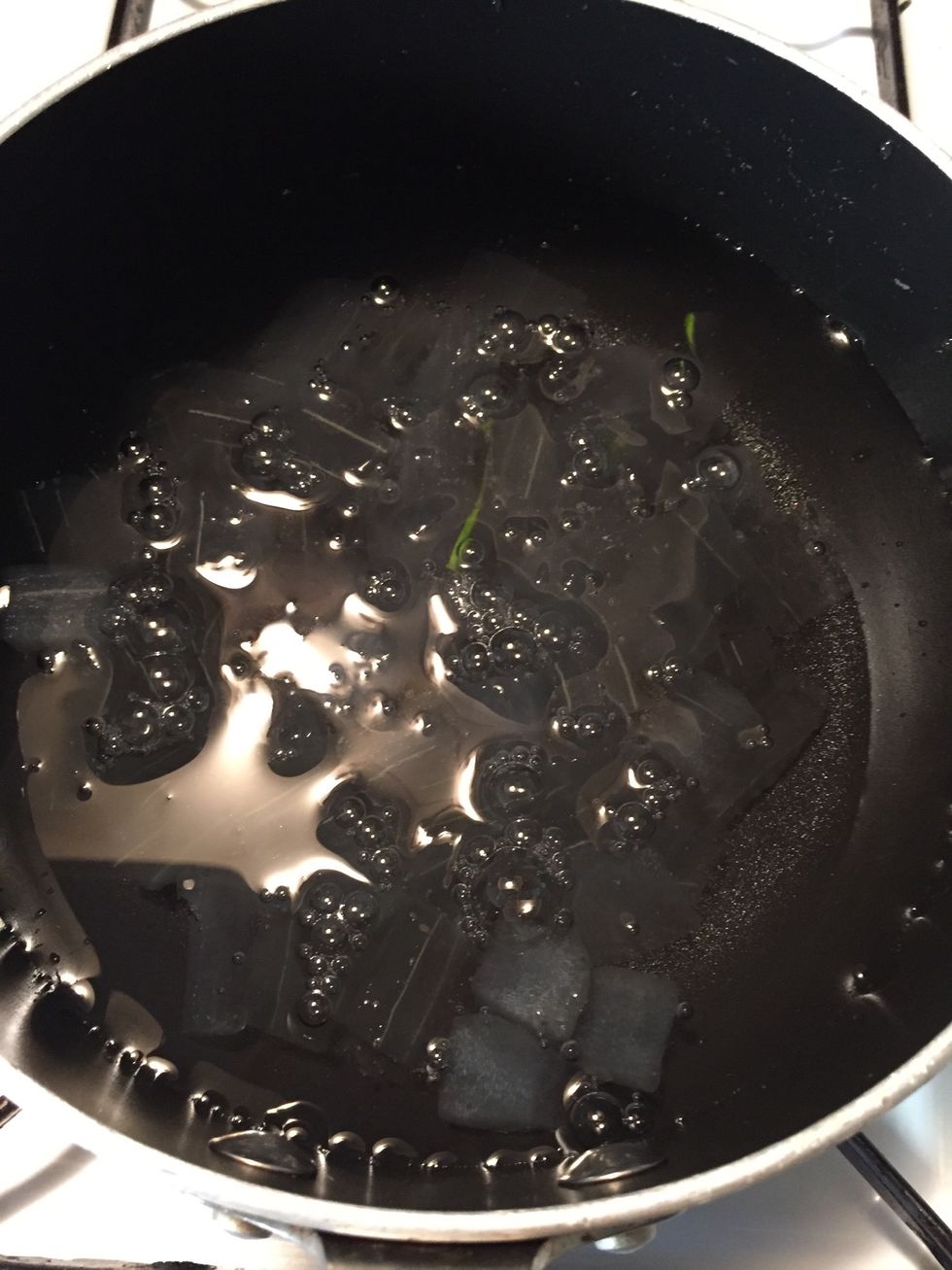 Place aloe in a pot and add water in it. Bring it to boiled.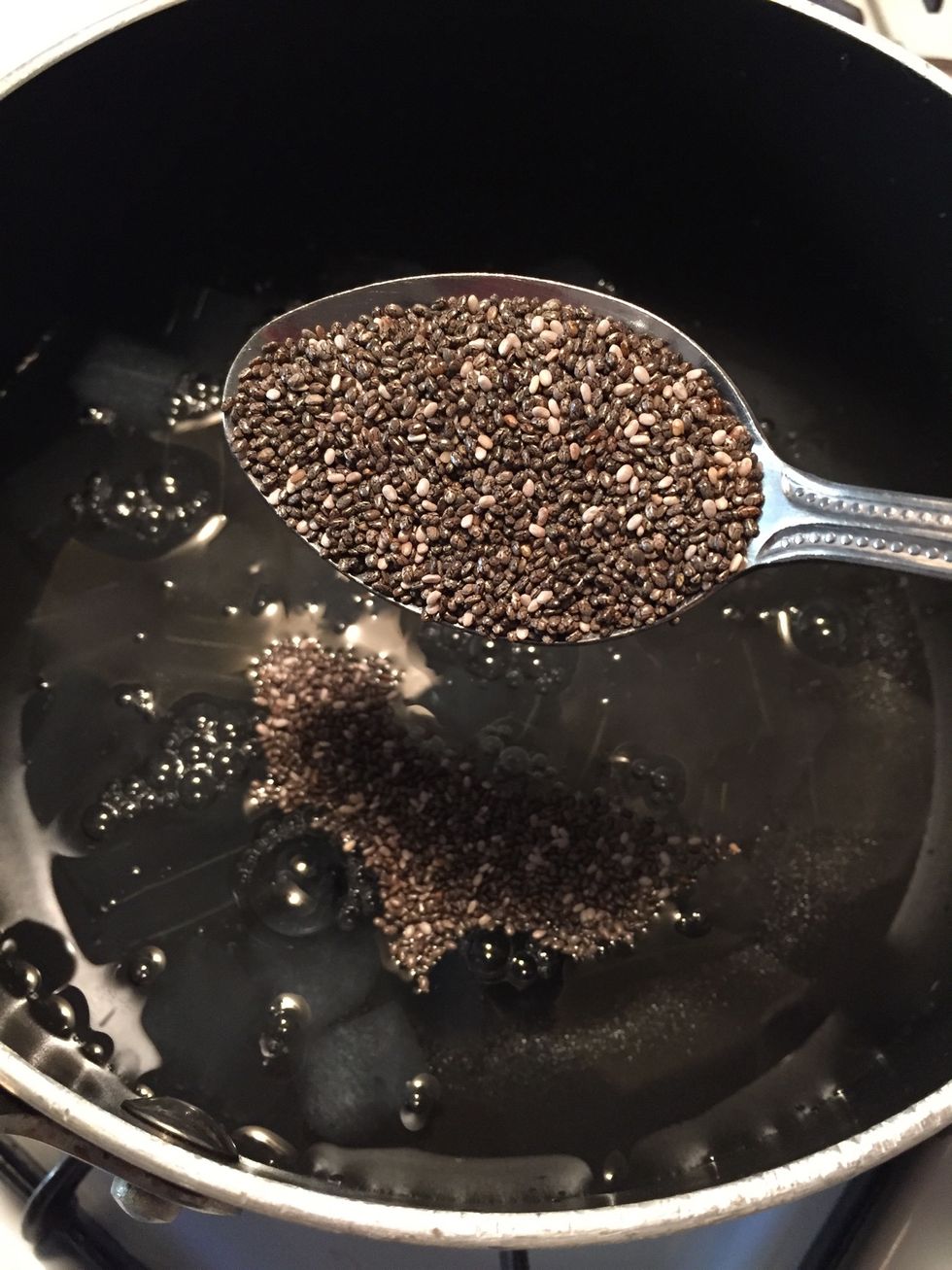 I add chia seed in mine. Do you know that chia seed is high in fiber and really good for your digestive system? It keep you full for long time😄
I add honey in my aloe dessert. You can serve it hot or cold.
1.0 Aloe
3.0Tbsp Chia seed
2.0Tbsp Honey/ rock sugar/ agave