How to make (almost) no-bake cheesecake with jam topping
Make (Almost) No-Bake Cheesecake With Jam Topping
1740
Preheat your oven to 325 degrees (F).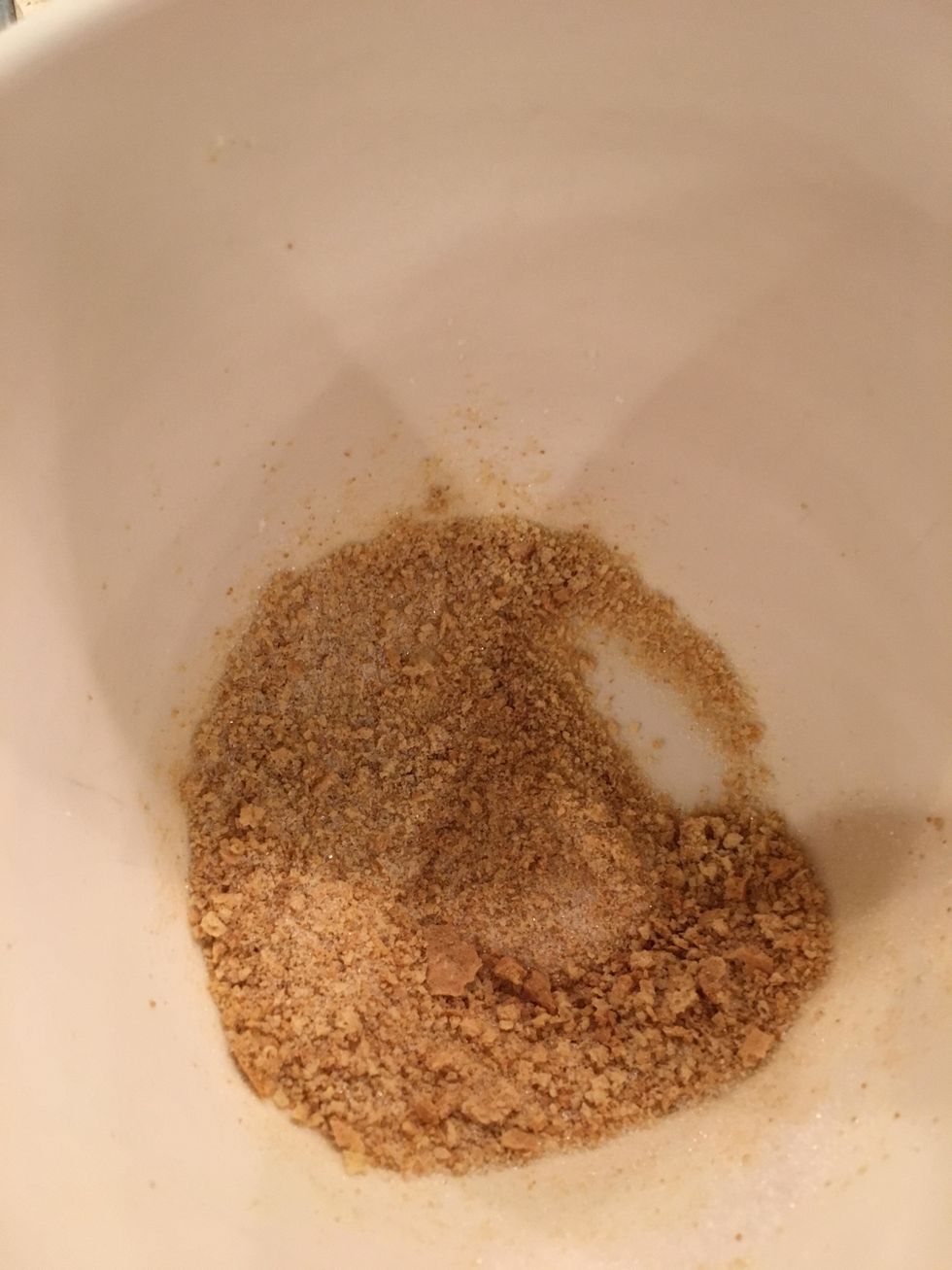 Put the graham cracker crumbs and 1/4 cup sugar in a medium bowl and whisk.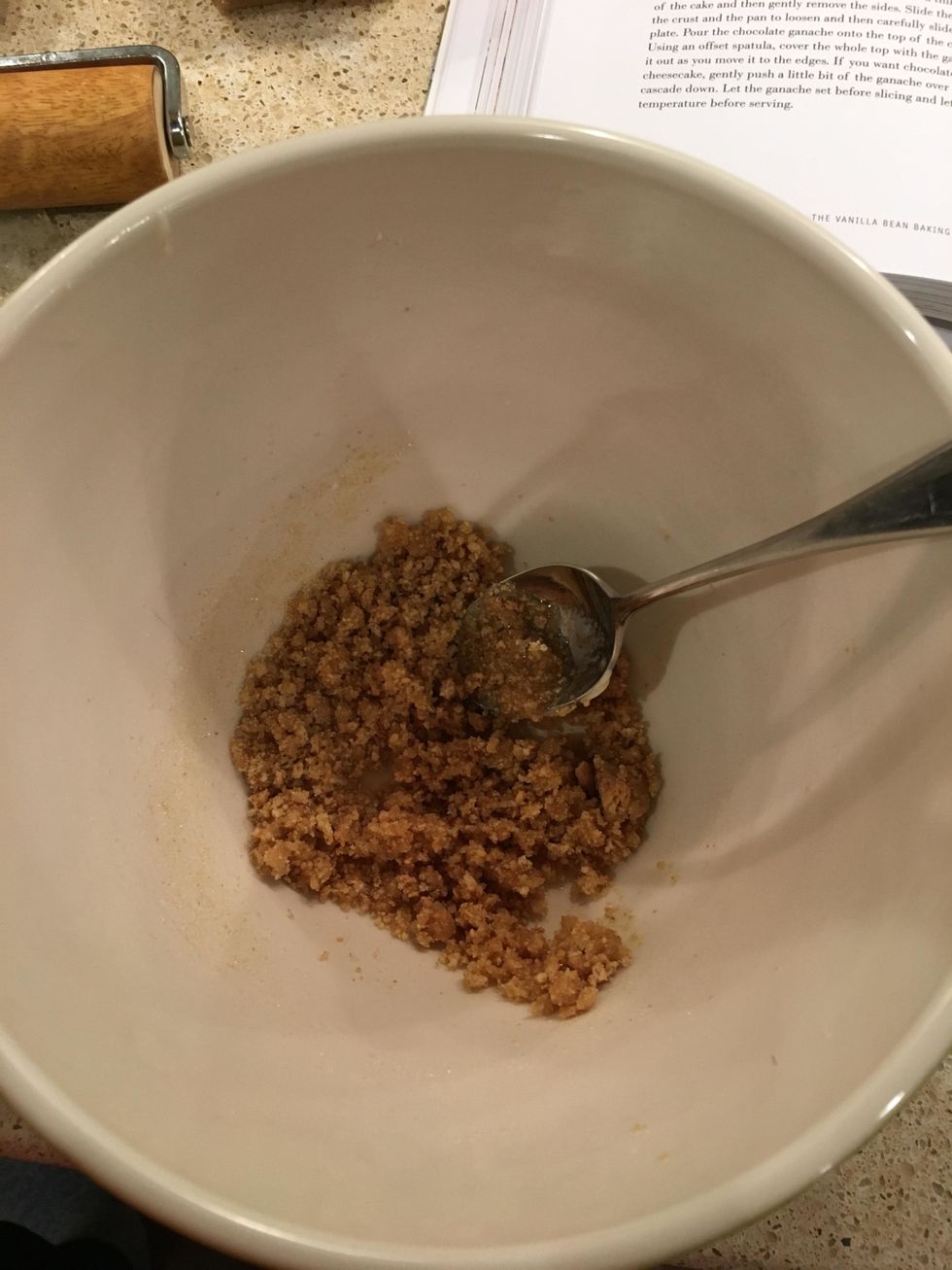 Add melted butter and stir well.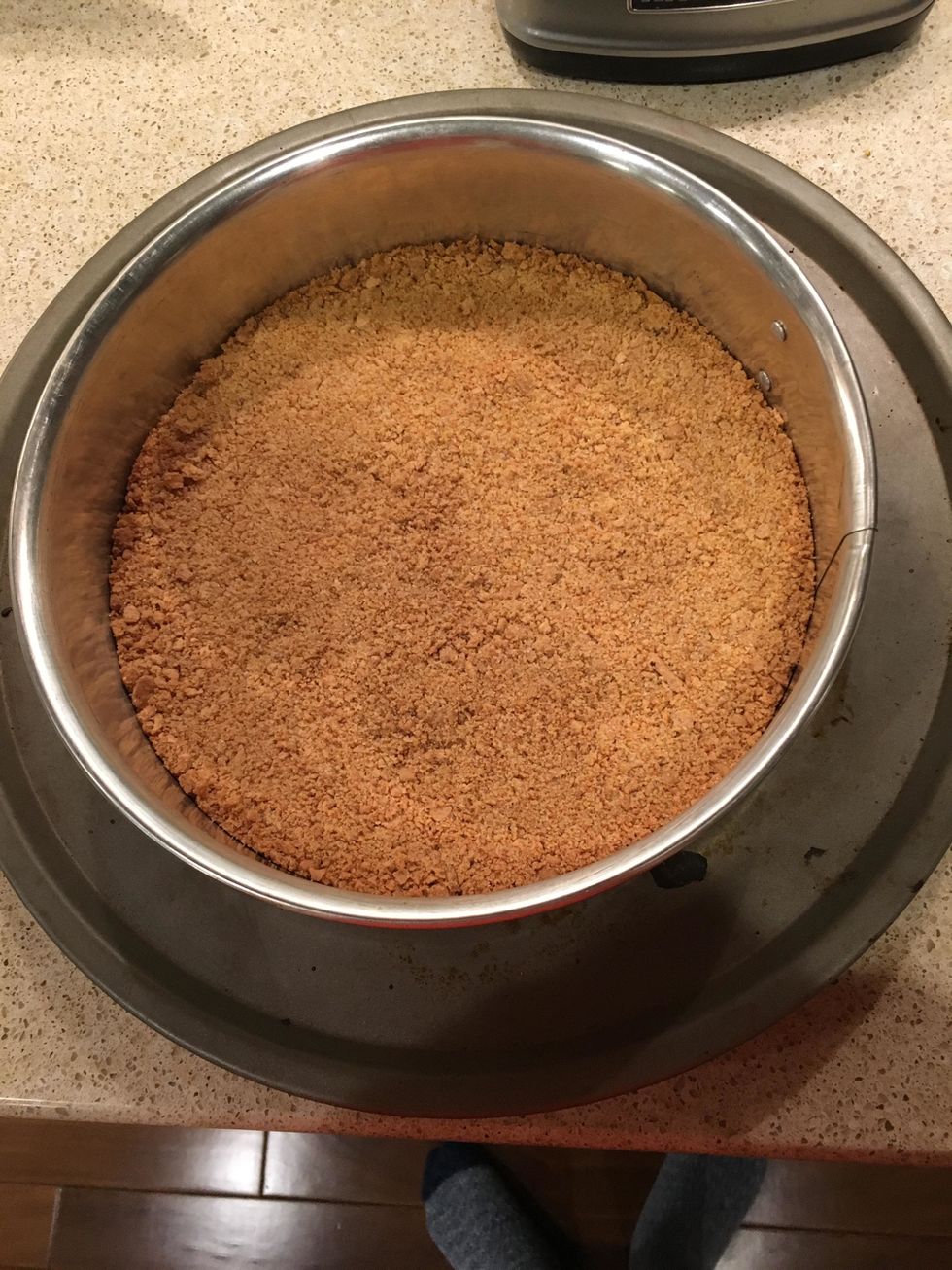 Press the mixture into a 9-inch springform pan.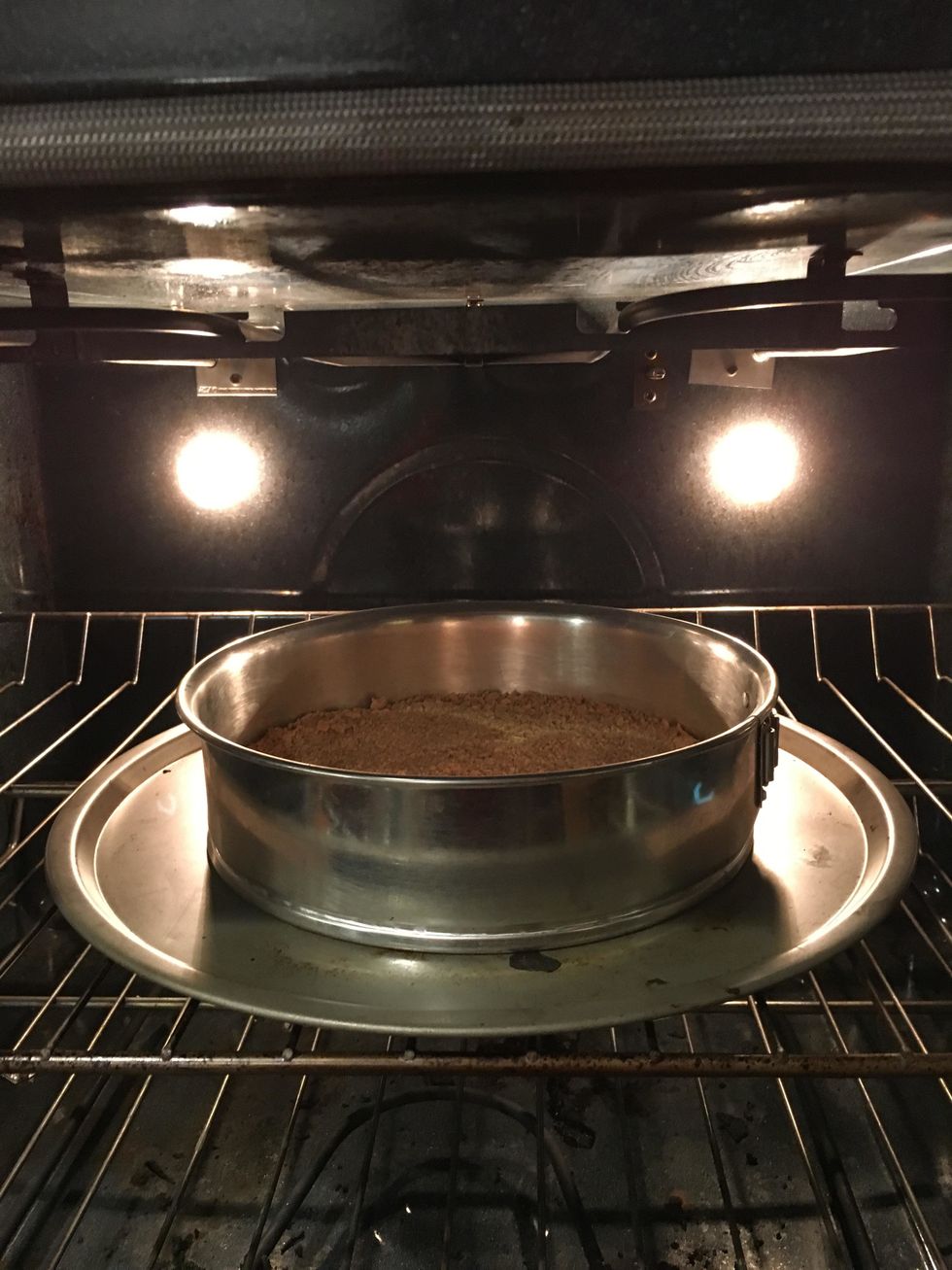 Bake for 10-12 minutes or until crust is golden brown. Remove from oven and set aside to cool.
In a stand mixture with the paddle attachment, beat the cream cheese on high until smooth and creamy, about 3 minutes.
Add the remaining 3/4 cup of sugar, vanilla, and salt. Beat on medium until light and smooth, which should also take about three minutes.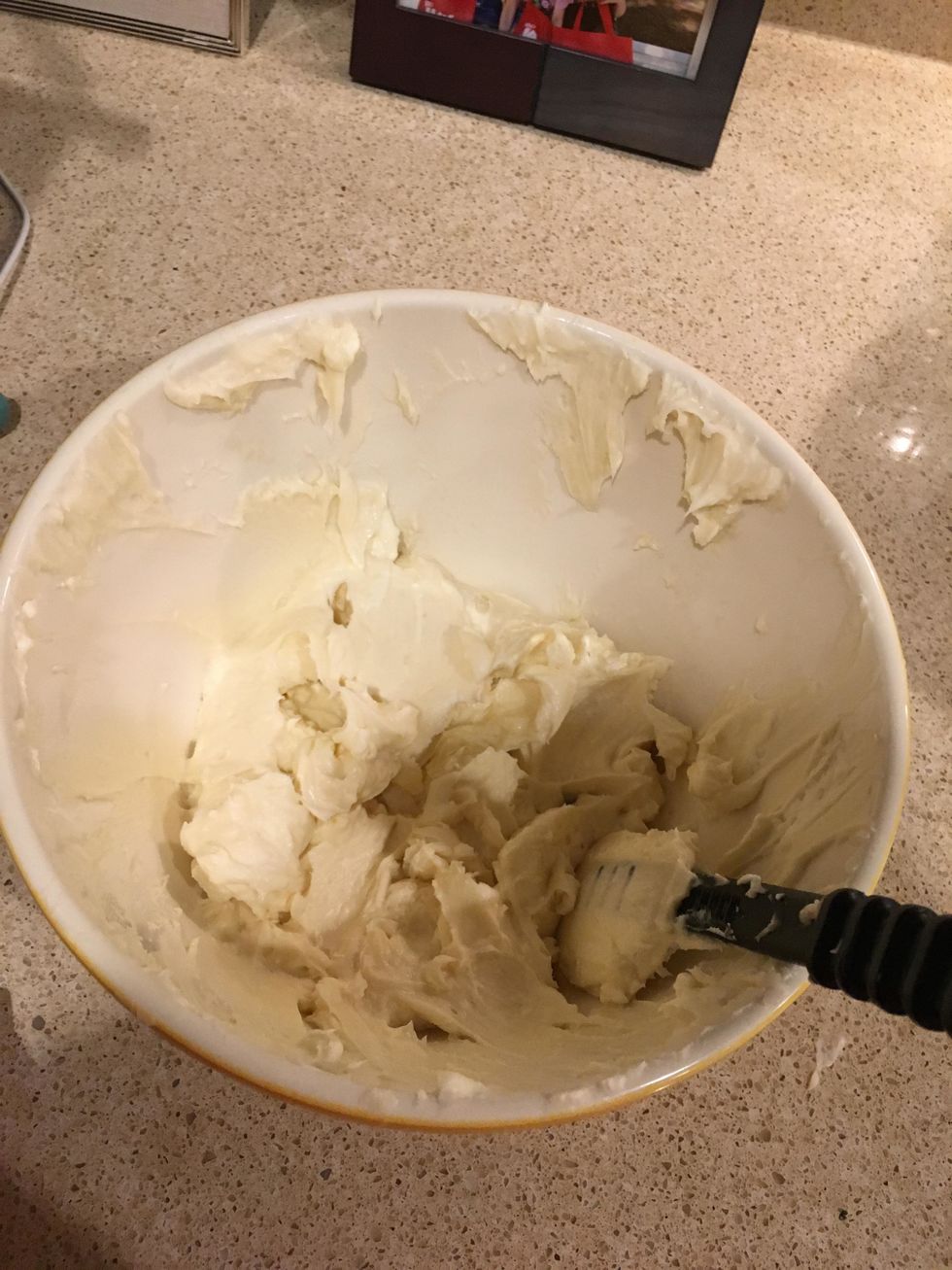 Transfer the cream cheese mixture to another bowl and set aside.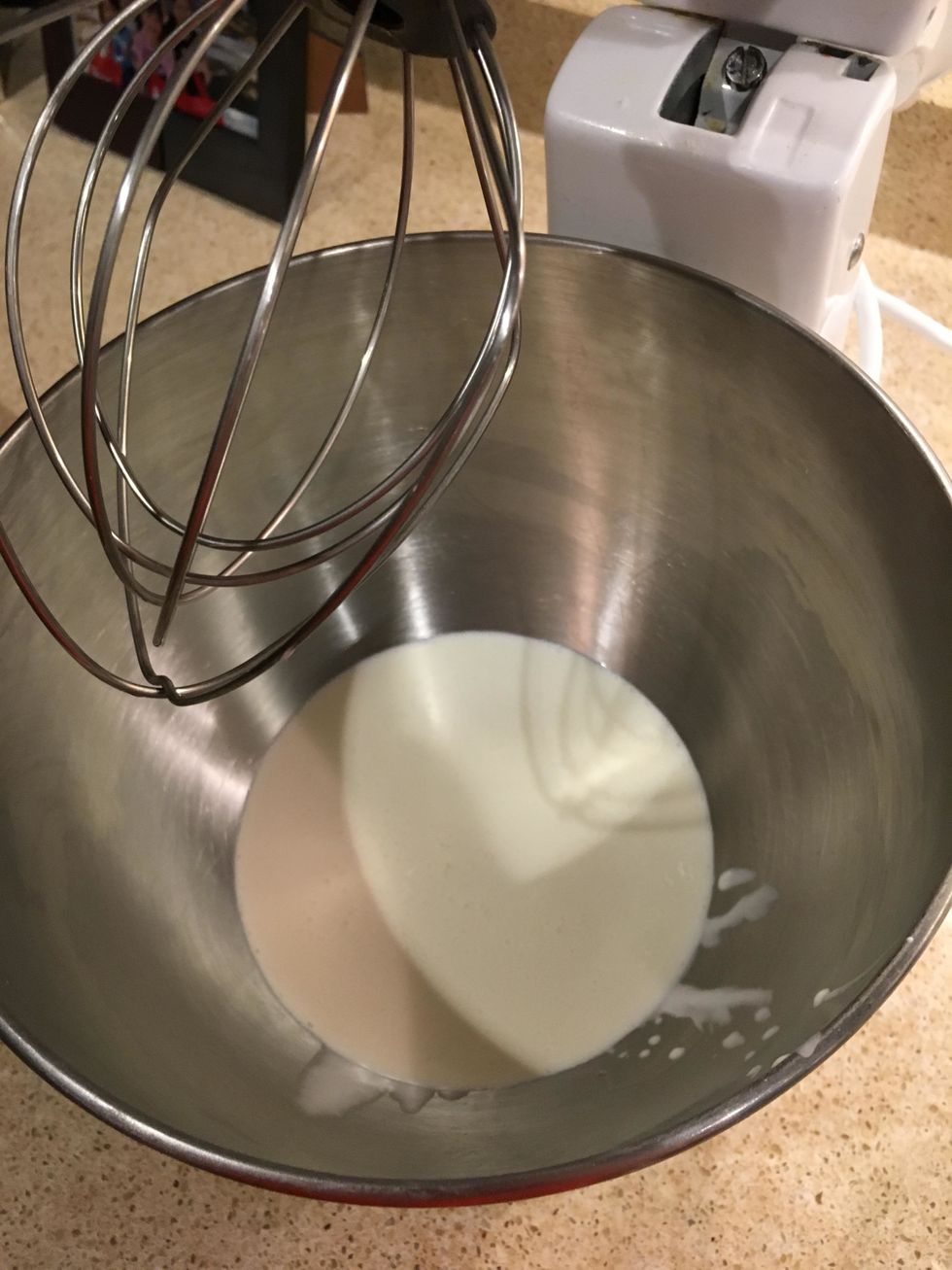 Clean out your mixing bowl if you only have one and begin beating the cream. Start on low for about a minute, increase to medium for another minute, and then increase to high until stiff peaks form.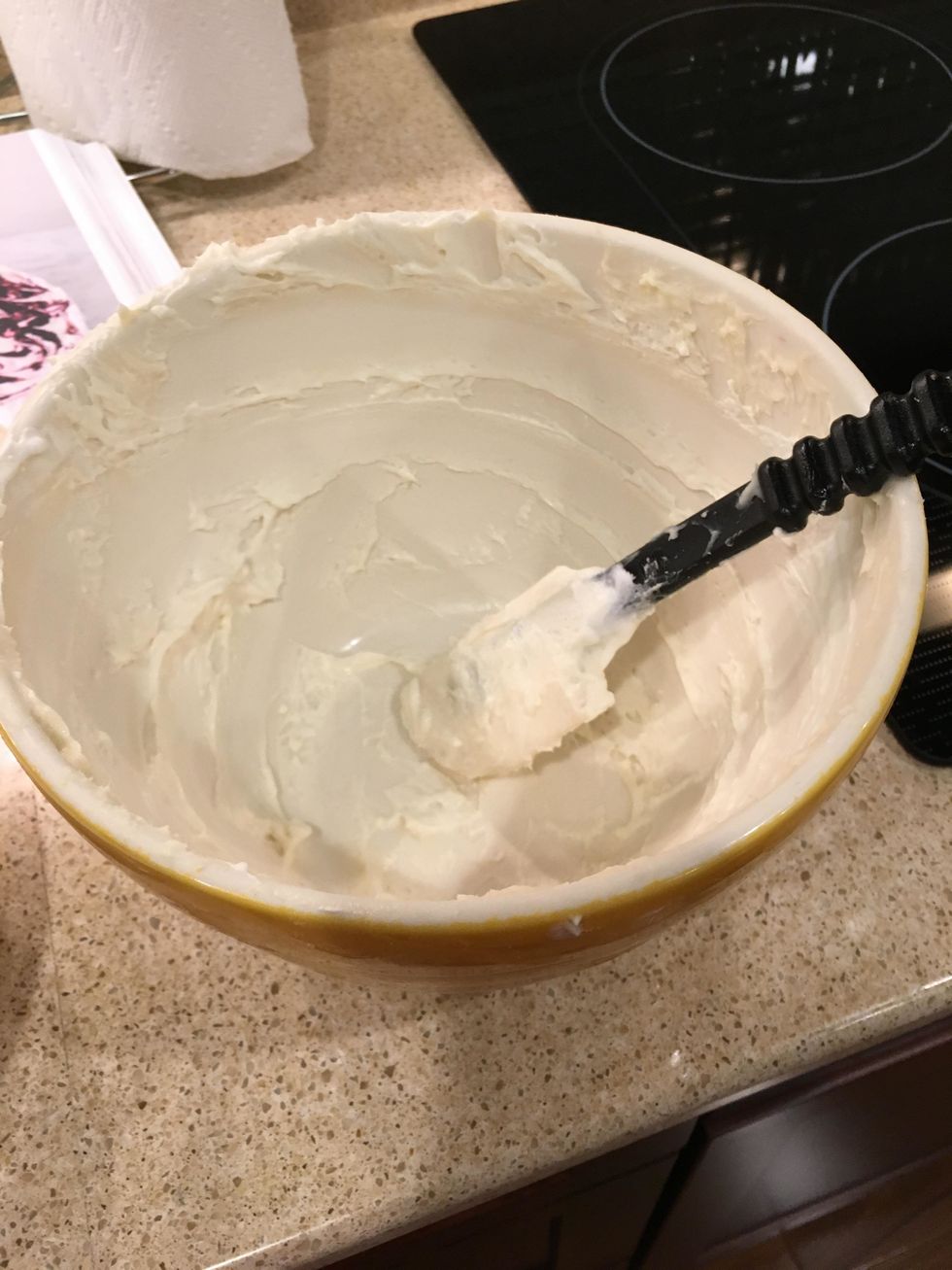 With a rubber spatula, fold about 1/3 of the whipped cream into the cream cheese and fold until completely combined. Combine the rest and fold until no streaks remain.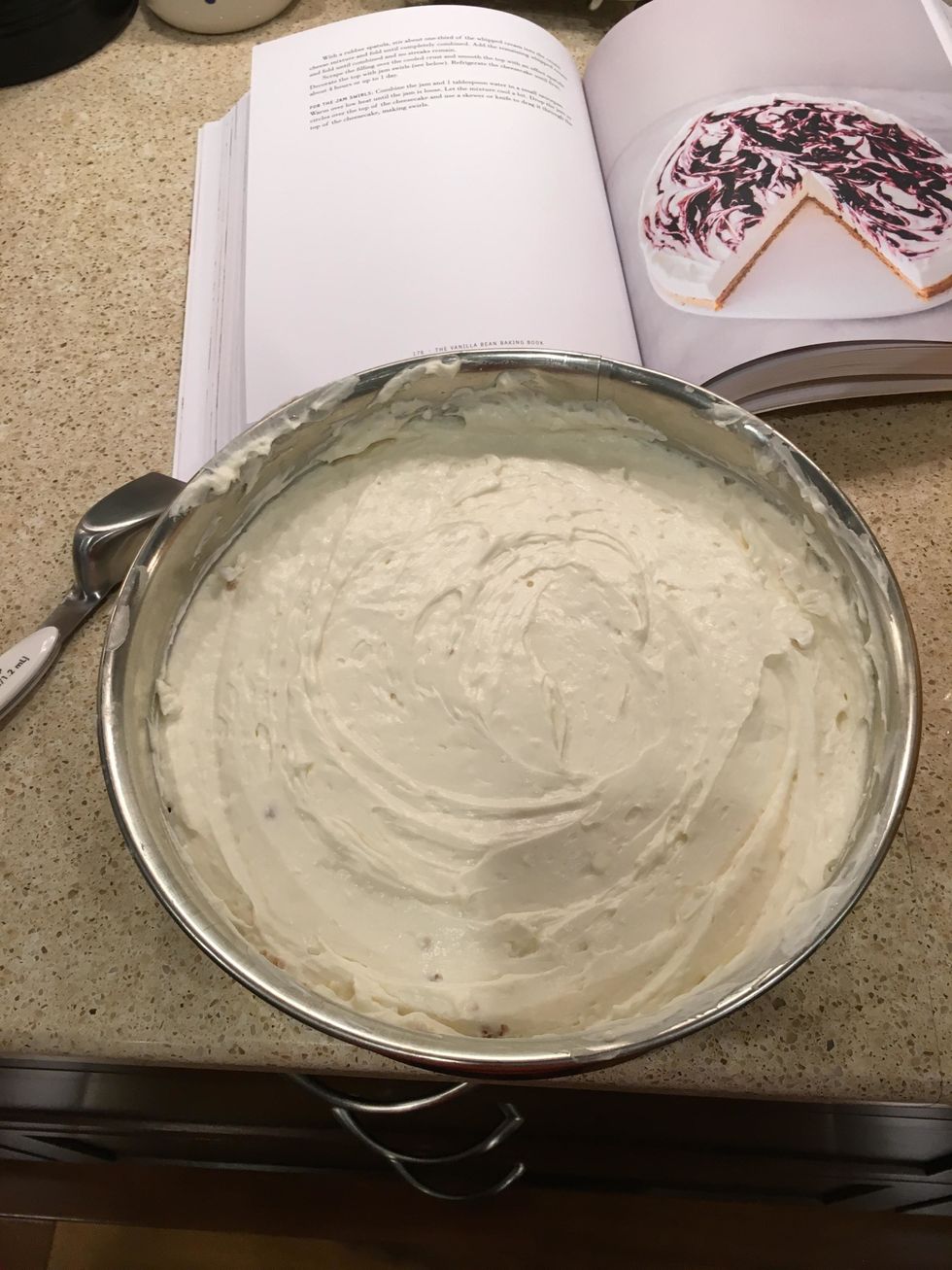 Scrape the filling over the cooled crust and smooth the top with an offset spatula.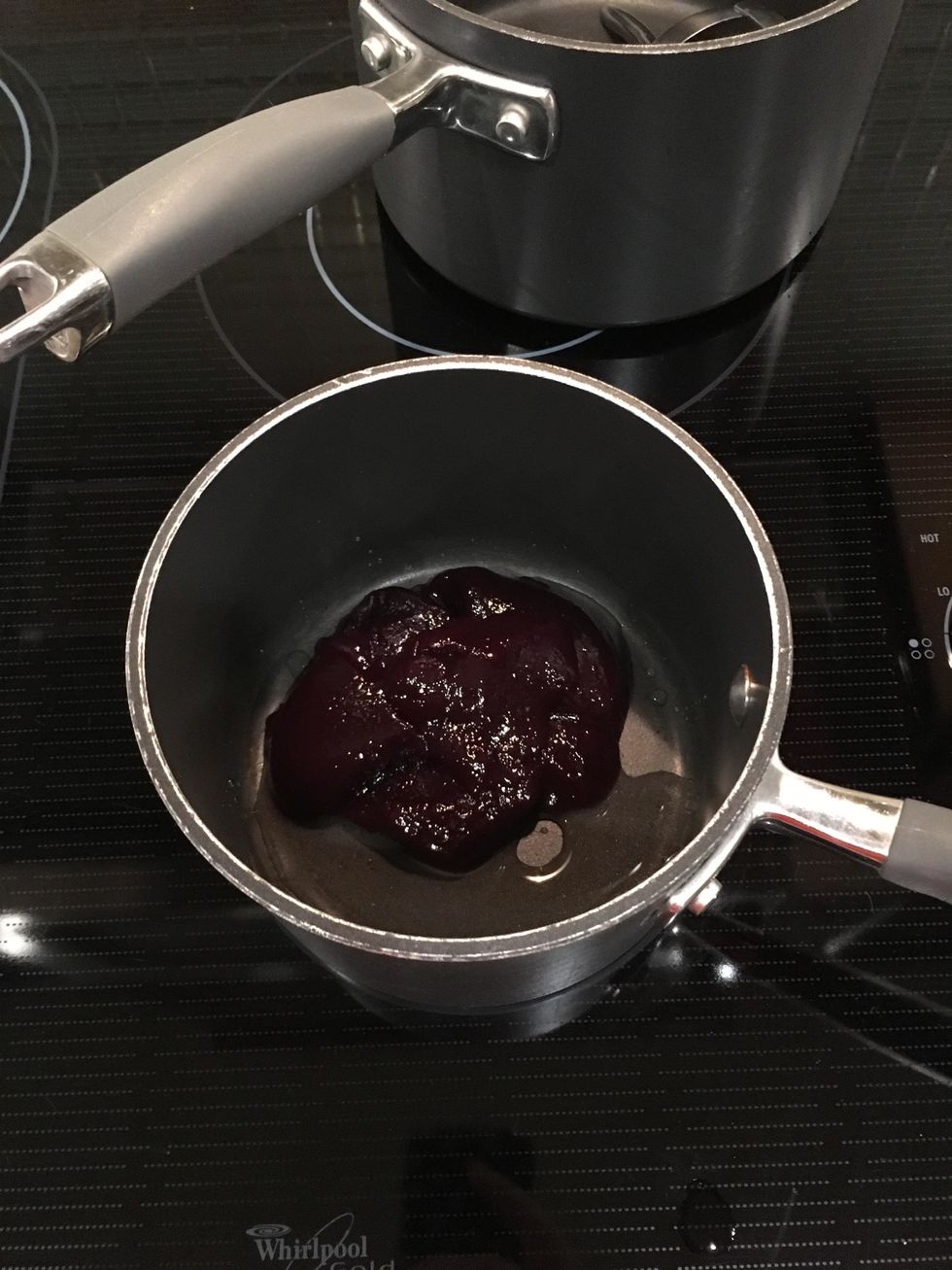 For the jam topping, combine the jam (I used blackberry jam) and 1 tablespoon of water in a small saucepan. Warm over low heat until the jam is loose. Let the mixture cool.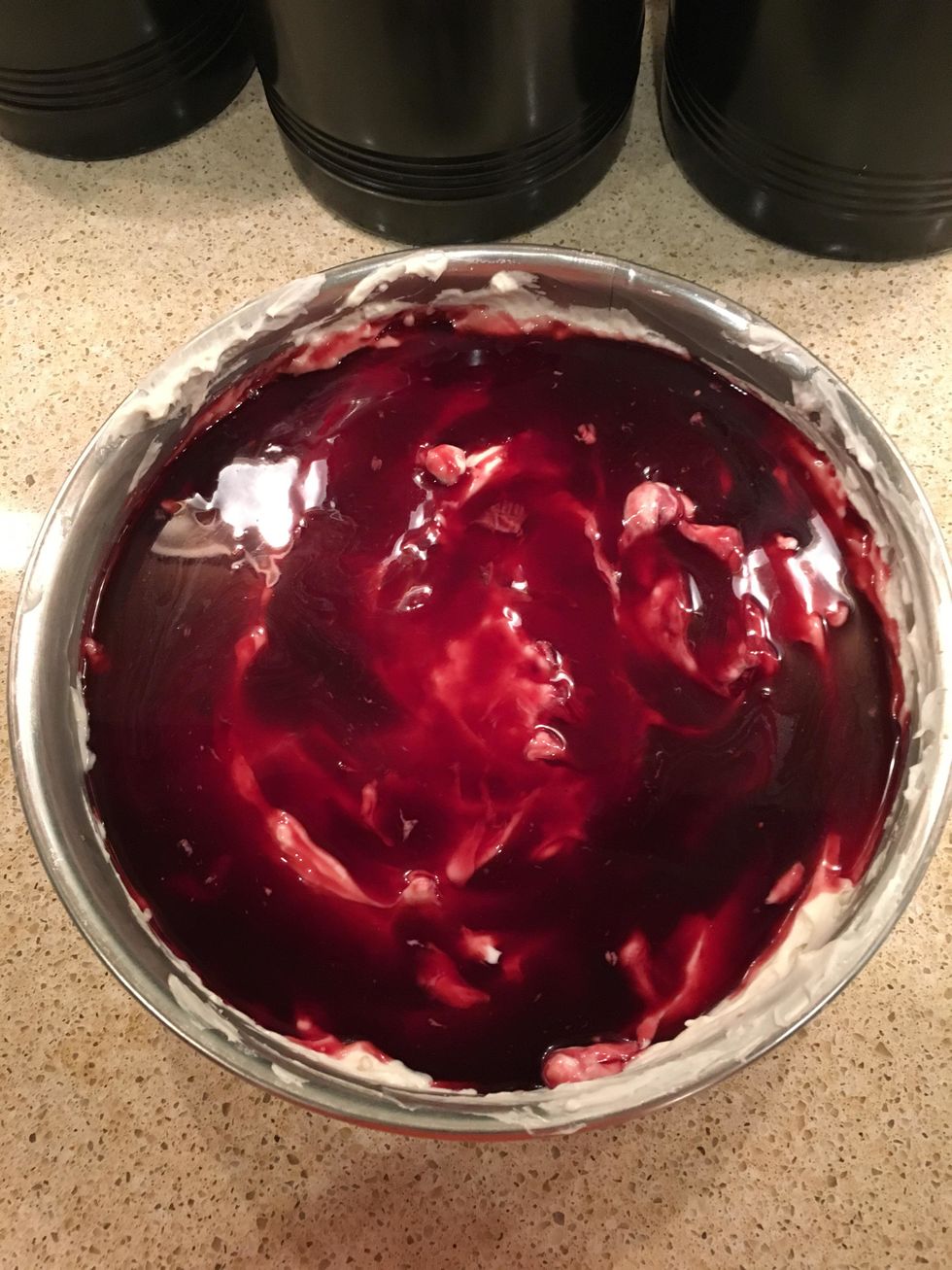 For the topping, you can either swirl it, or just combine it as another layer like I did. If you would like to swirl, drop the jam in circles on the cheesecake and use a skewer or knife to swirl.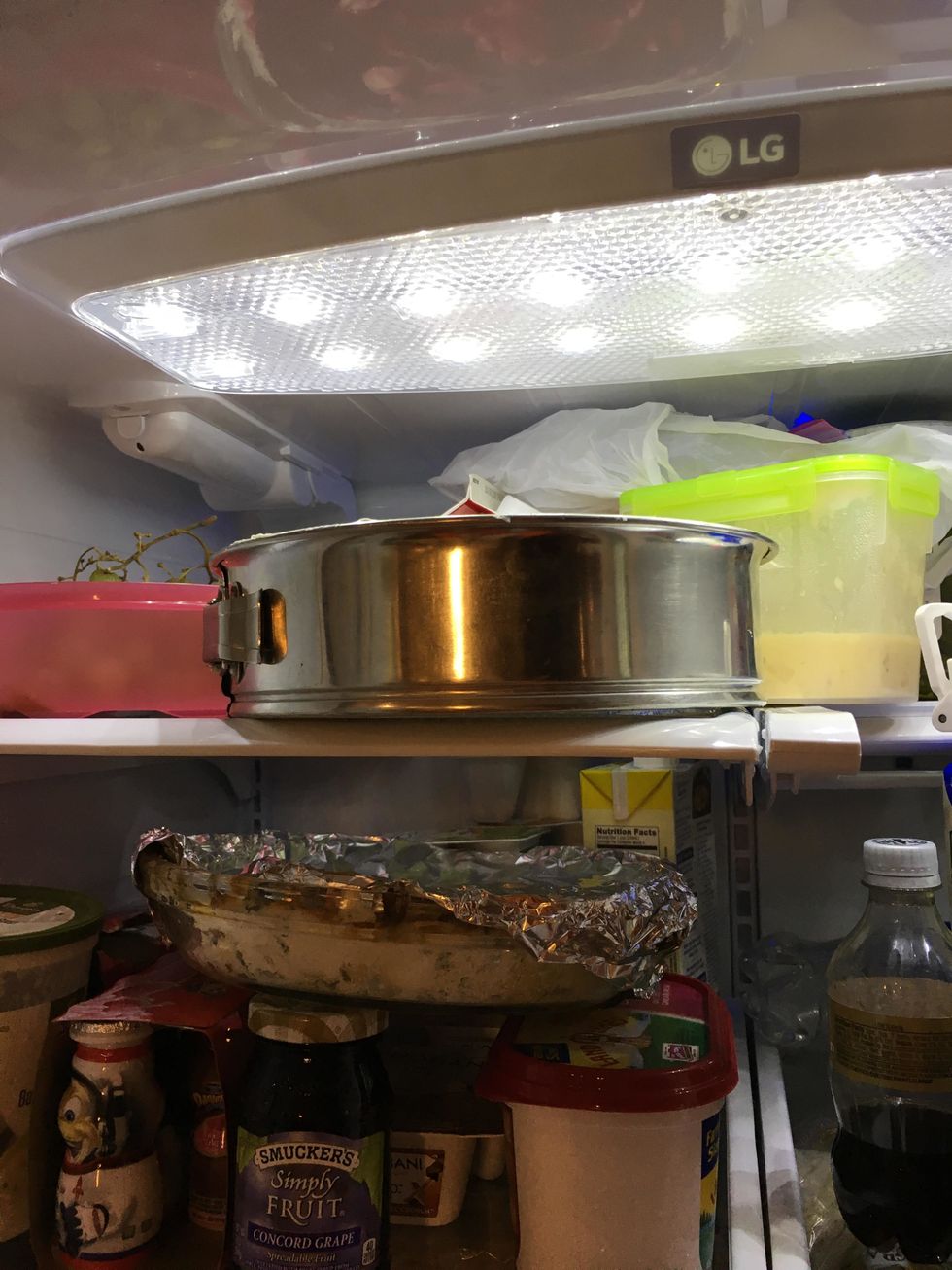 Refrigerate the cheesecake for about to four hours or up to a day.
Once ready to serve, loosen the spring around the pan very slowly, take it off, and enjoy!
I feel like this project went very well. I didn't make too many errors (other than me forgetting to take pictures of the crust and having to recreate it on a very low scale). I'd give it 4.5 out of 5.
Jam cheesecake gave this lifelong cheesecake lover pause. I like the purity of plain cheesecake, but this creation defied my expectations! It balanced smooth cheese, a graham cracker crust and fruit.
You would never know that a first-time cheesecake baker made this dessert. It was delicious - light and airy sweet cheese with the balance of the graham cracker crust and the fruity jam topping. Yum!
Citation: Kieffer, S. (2016). The Vanilla Bean Baking Book. New York, NY: Avery. Reviews: My Dad & Mom
2.0c graham cracker crumbs
1/4c granulated sugar (for crust)
5.0Tbsp unsalted butter, melted
2.0lb cream cheese, room temperature
3/4c granulated sugar (for cheesecake)
1/2tsp salt
1/4c heavy cream
1/2c jam of your choice