Ready to ditch your Progresso cans for the real deal Holyfield? Not afraid to get your hands dirty pulling off chicken skin? Make your sick spouse feel better and impress your friends with this soup.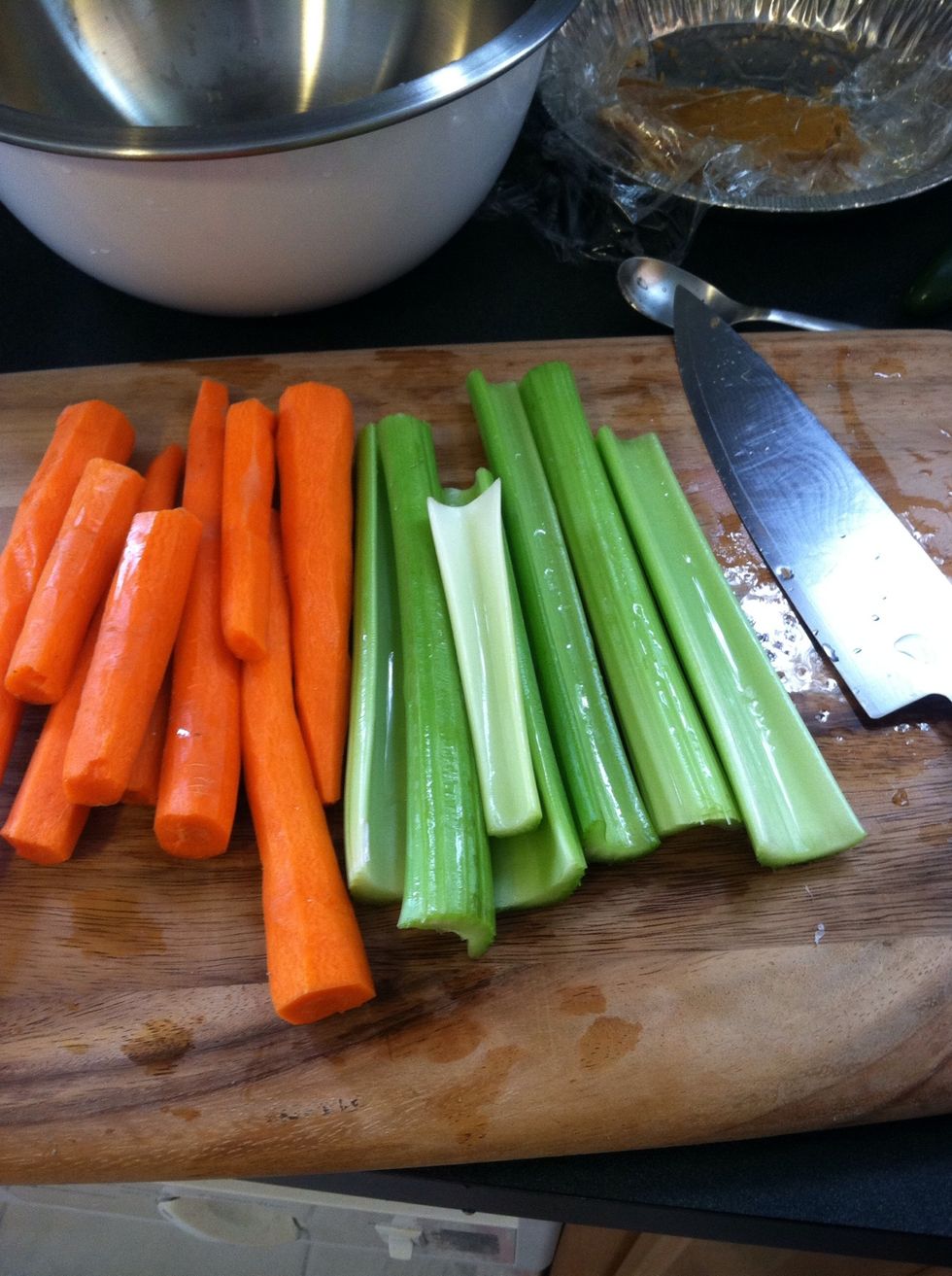 Chop this stuff up (and the onions) in the size you'd want in your soup (ie smaller than a mouth). Also make sure you wash everything, you filthy animal.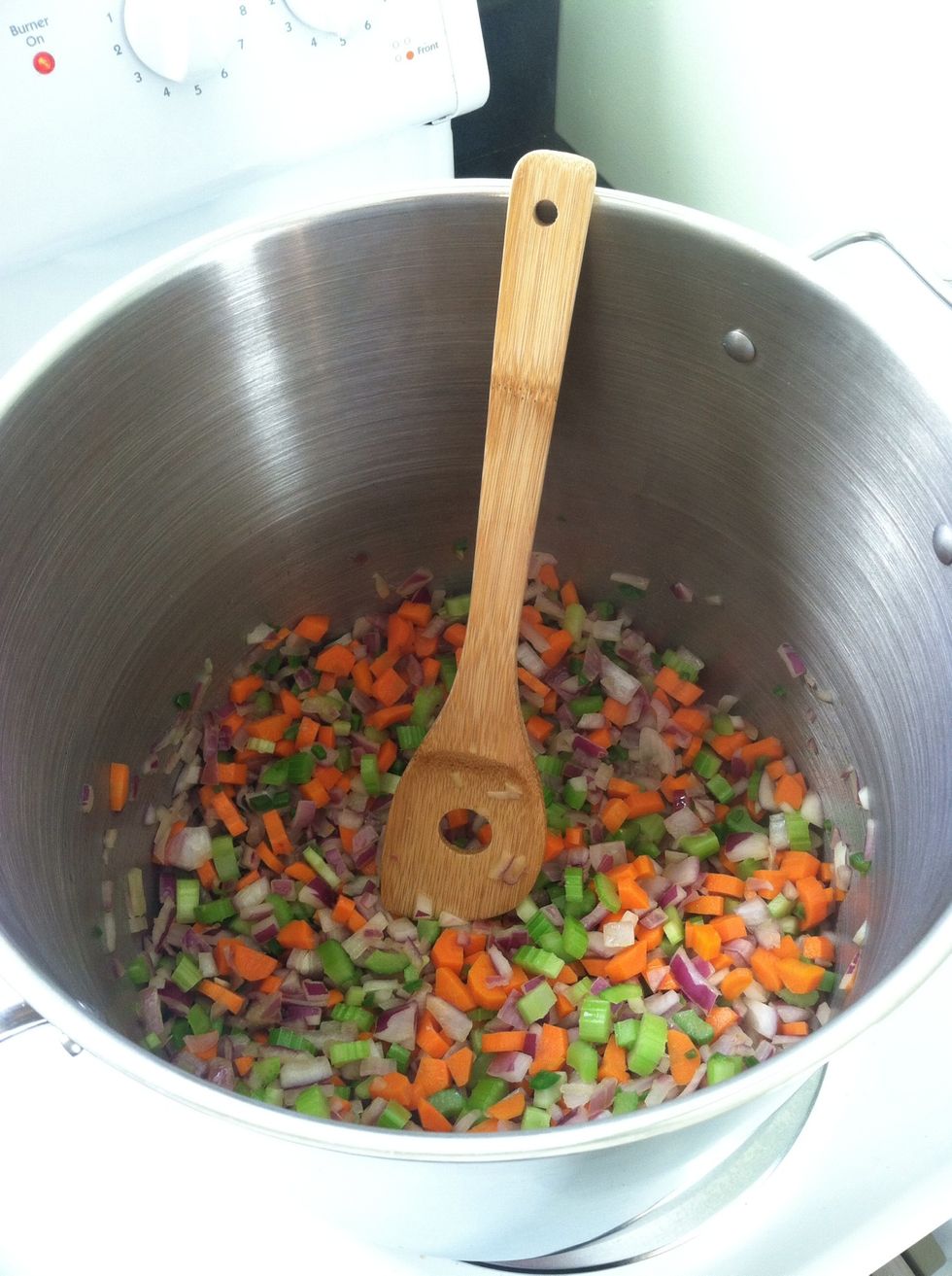 Put oil in a big pot, on medium heat, and cook the veggies for about 5 min or until softened. Once softened, make space in middle and cook garlic (minced) til fragrant then mix it in. Yum.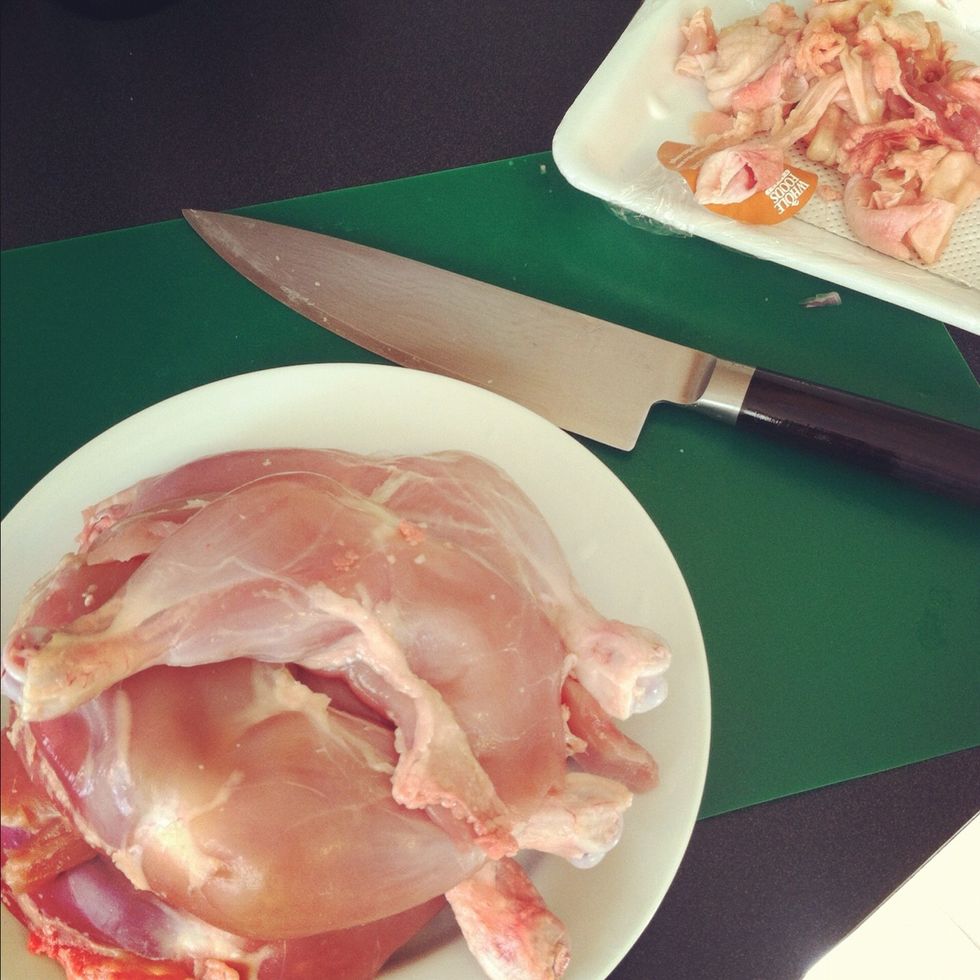 While this is going on, start prepping your chicken. You have to tear all the skin and fat off. It's pretty gross but get in there. The more fat you leave on, the more "buttery" your soup will taste.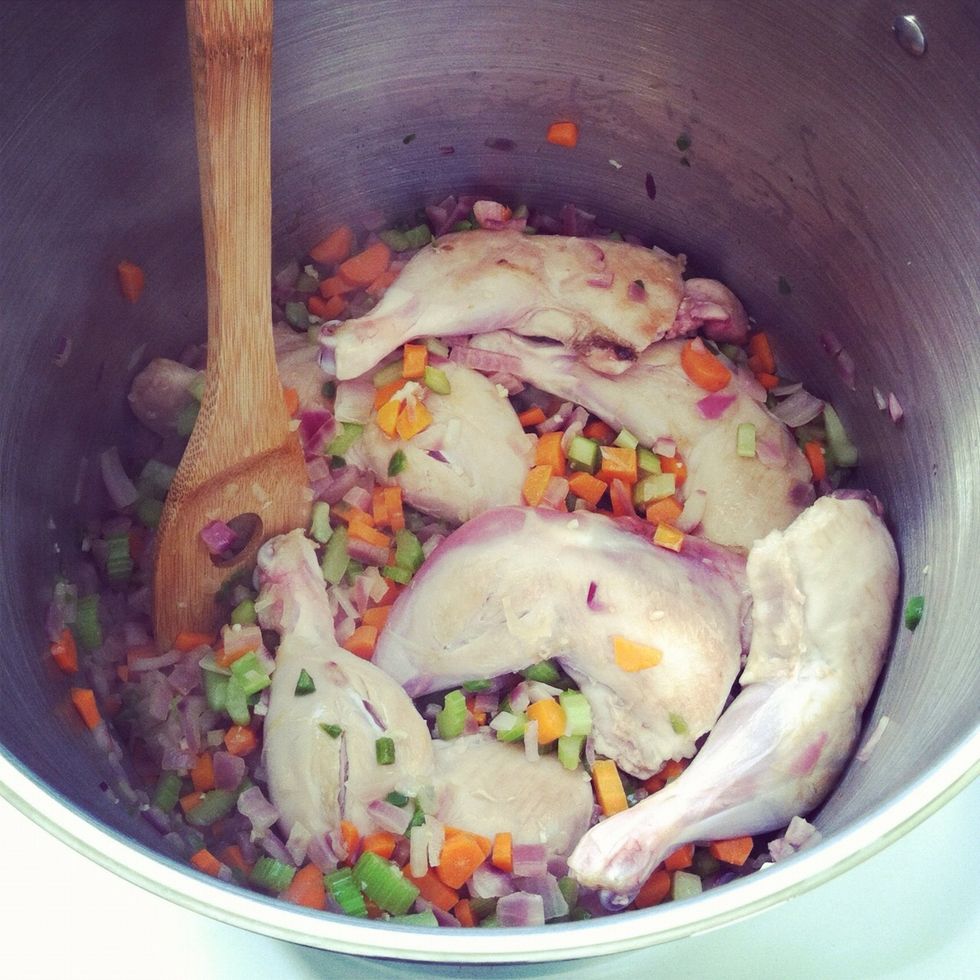 Sear each piece of chicken then throw them in the pot with the veggies.
Add chicken broth and water then say three Hail Marys to your favorite chef for not making your own stock. Add bay leaves. Bring to a high simmer then simmer on low-medium heat for 30 minutes.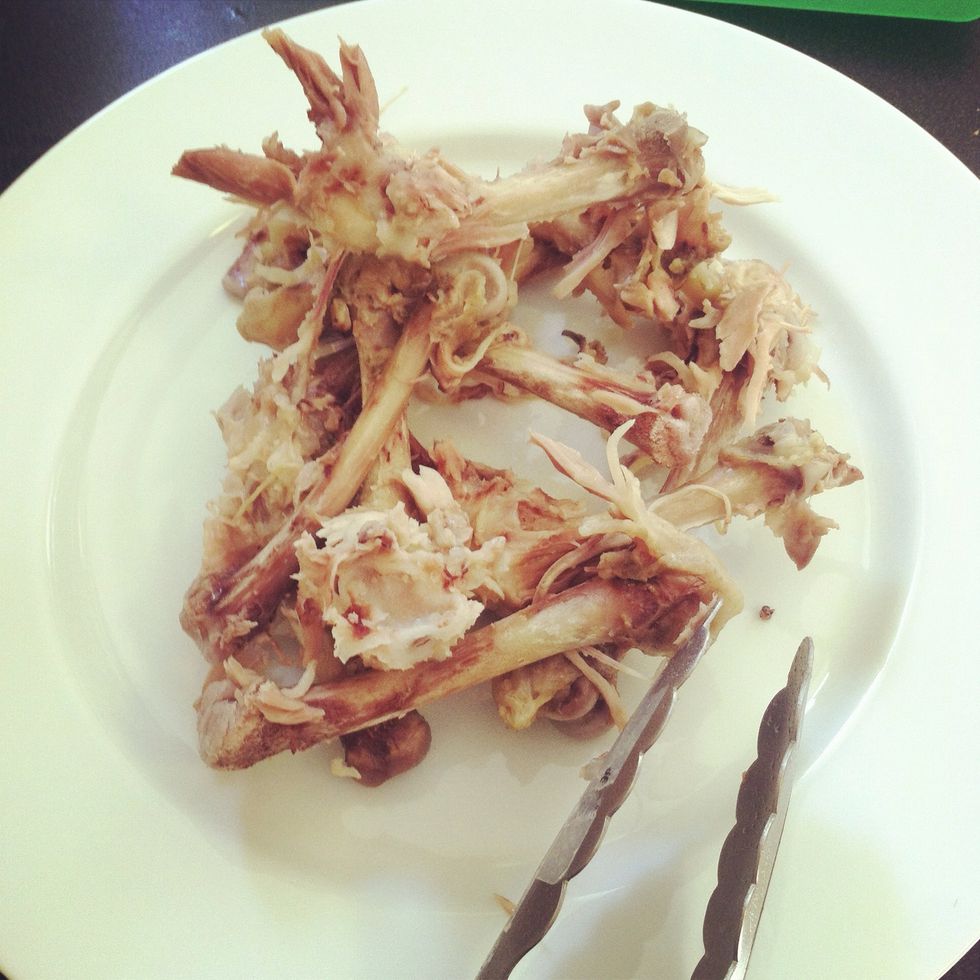 Once the soup has simmered and cooked long enough, pull those legs out and shred the meat off the bone using a fork. Shred the meat how you'd want to eat it in the soup then put it back in the pot.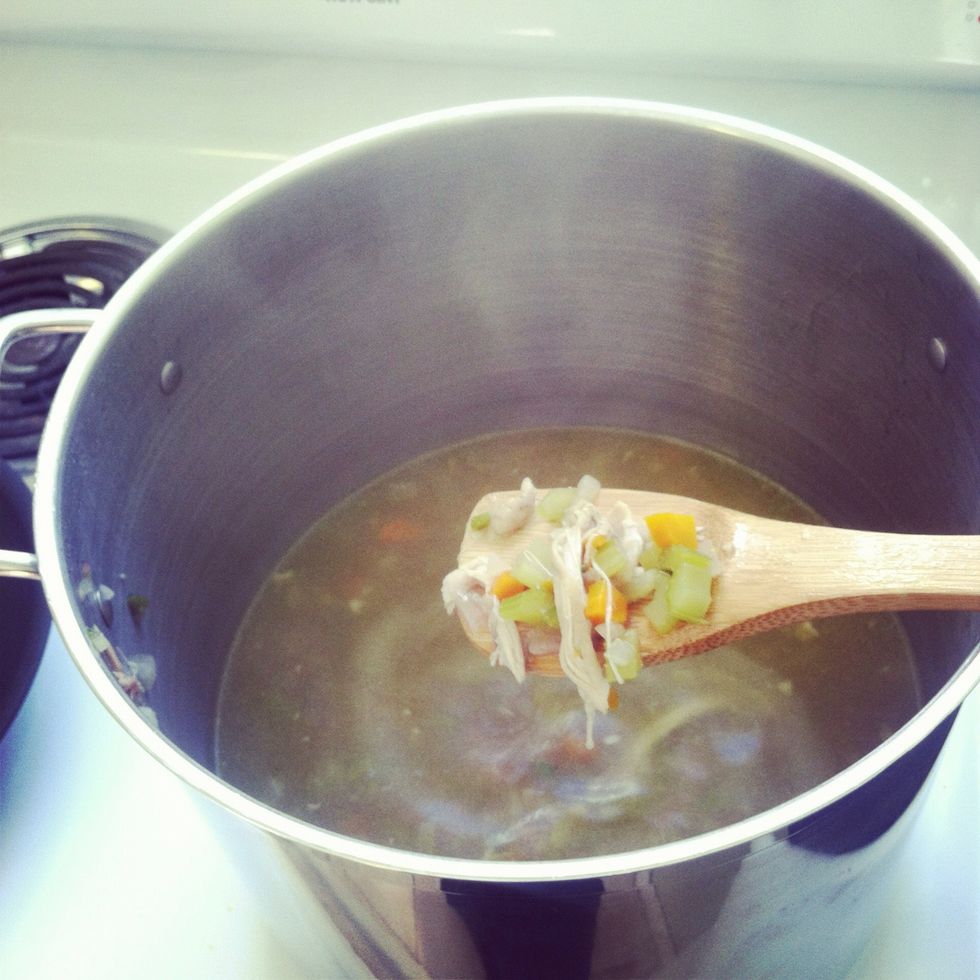 Here's the soup now that the chicken is shredded and added back in.
Remove any soup you want to save for later before you put the noodles in.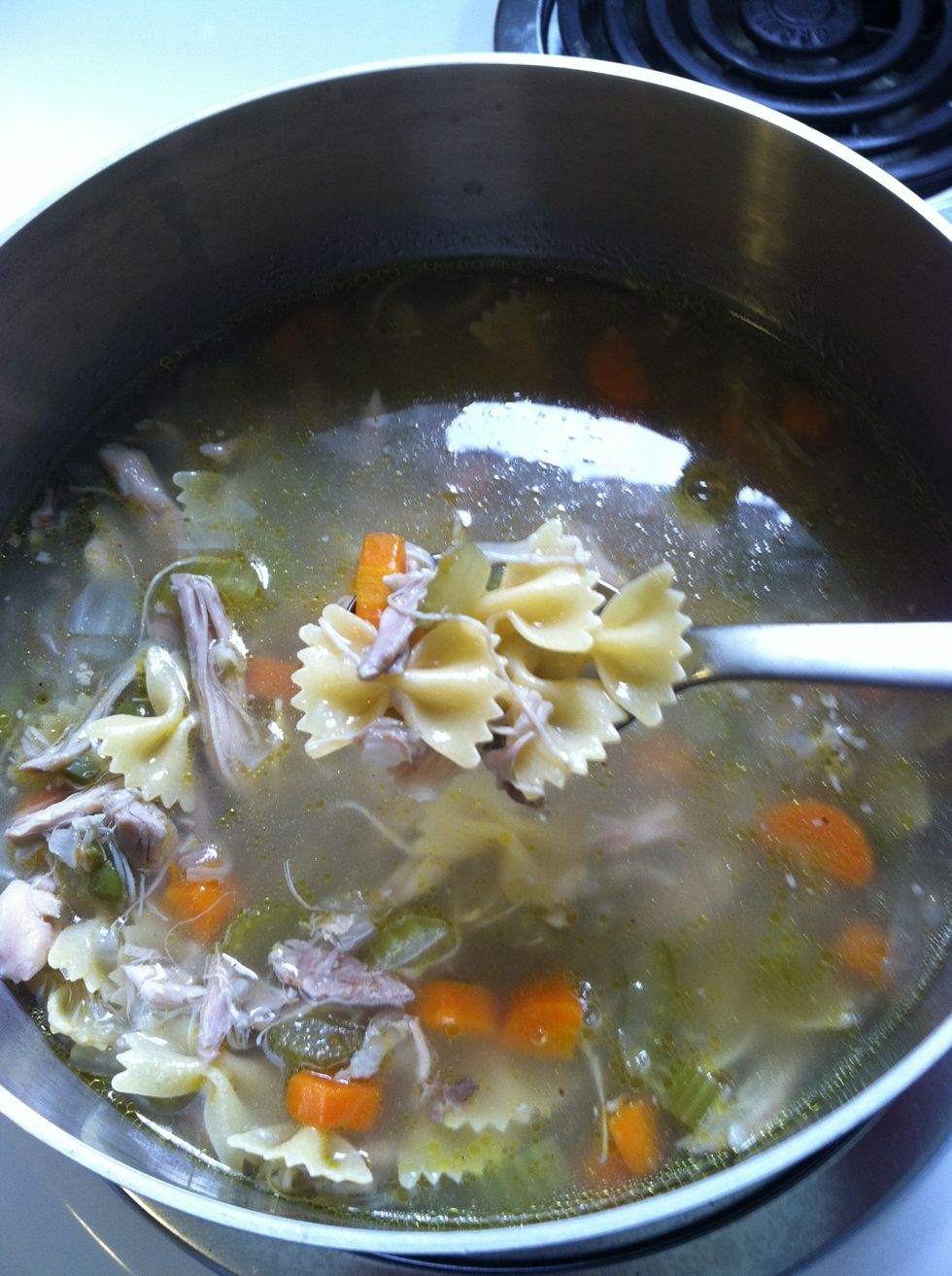 With the portion you plan on eating now, add and cook the noodles. I like Bowie pasta but you can use whatever you like.
Put it in a bowl and give it to a fellow human.
6.0 Carrots
6.0 Celery stalks
2.0 Red Onions
6.0 Garlic cloves
3.0lb Chicken thighs or whole legs on the bone
3.0qt Chicken broth
1.0qt Plain ol water
2.0 Bay leaves
Bowtie pasta or any kind you like
George Murray
Outdoors stuff, bikes, wanna-be foodie. User experience / Interaction designer of Snapguide.