I don't have a good history with pancakes. I can cook anything that doesn't involve food science, but baking? Ugh. But I've been experimenting with almond meal pancakes and have had some success. WOO!
26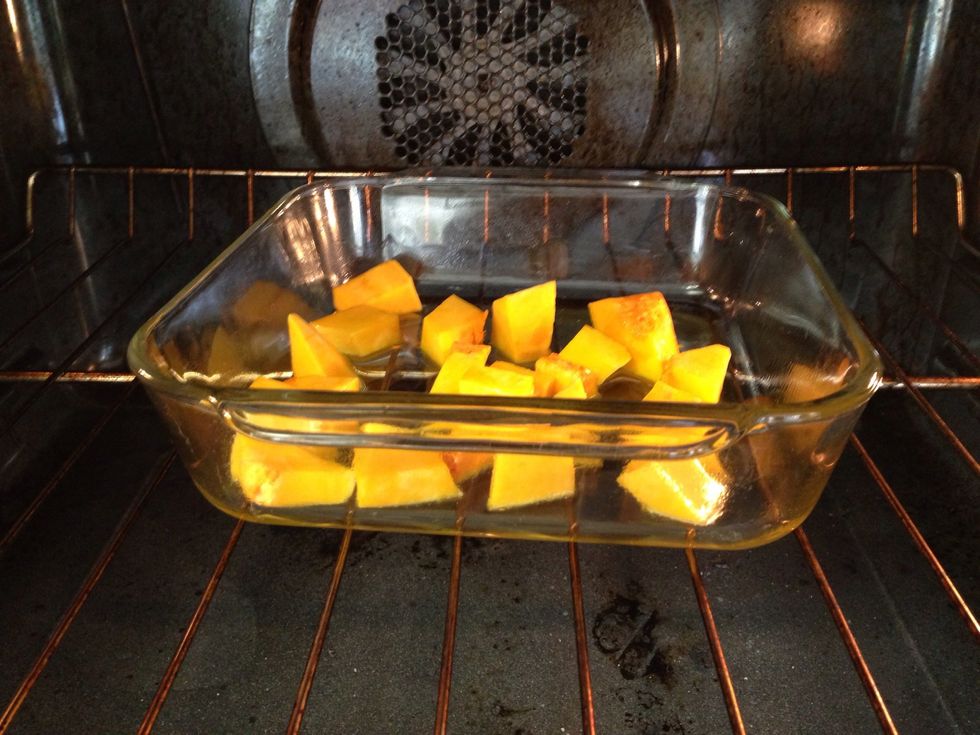 It is much much easier to just buy a can of pumpkin. But, I had this butternut squash so I used that. Oven heats to 400 degrees, toss the squash in olive oil, and throw it in there.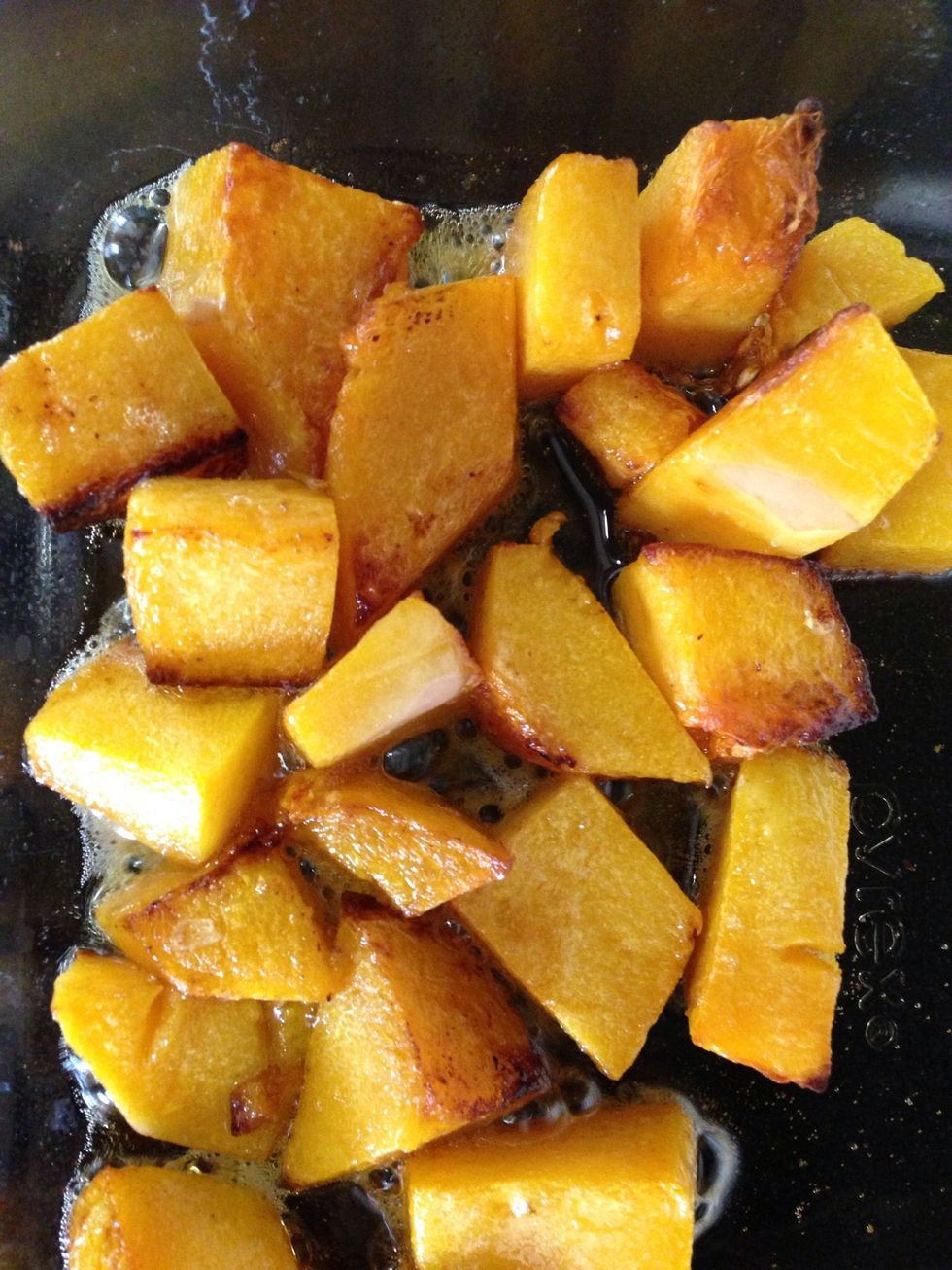 Cook for 20-30 minutes, tossing occasionally. The edges should brown/caramelize a little, and should be soft enough to mash with a wooden spoon.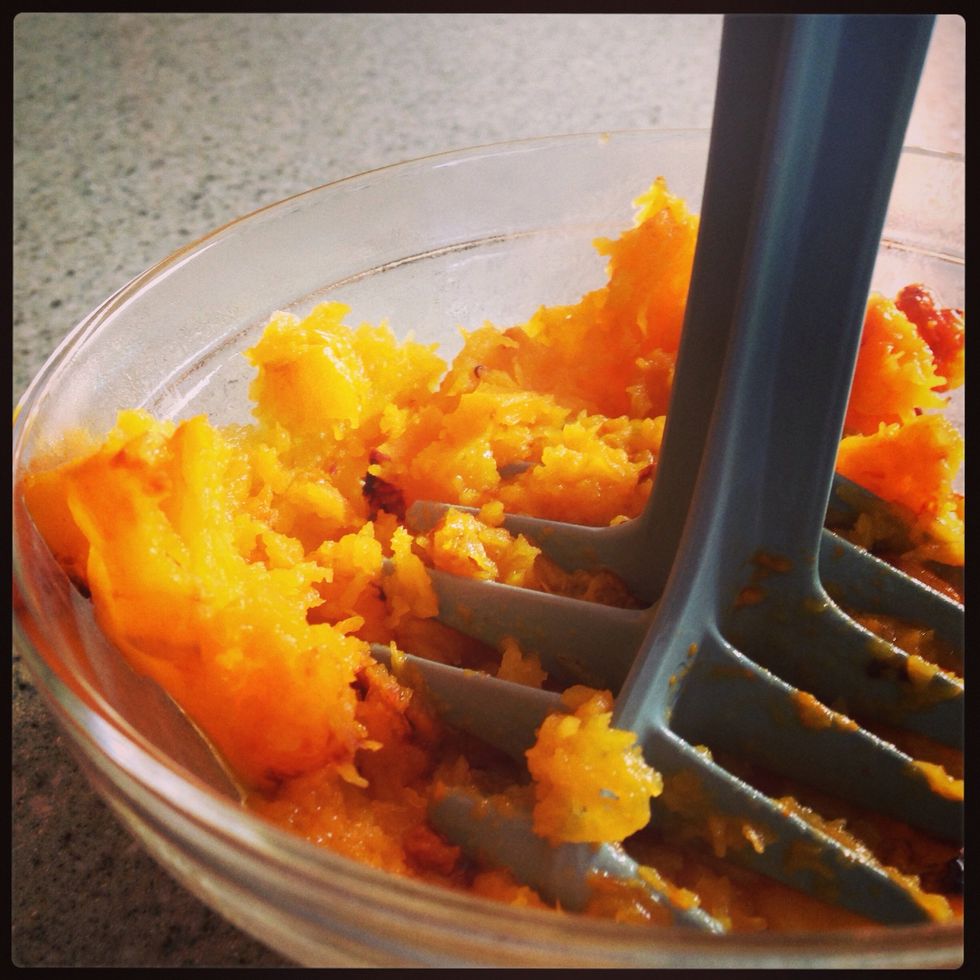 Mash up the squash. I used a potato masher, but a fork or wooden spoon will also work.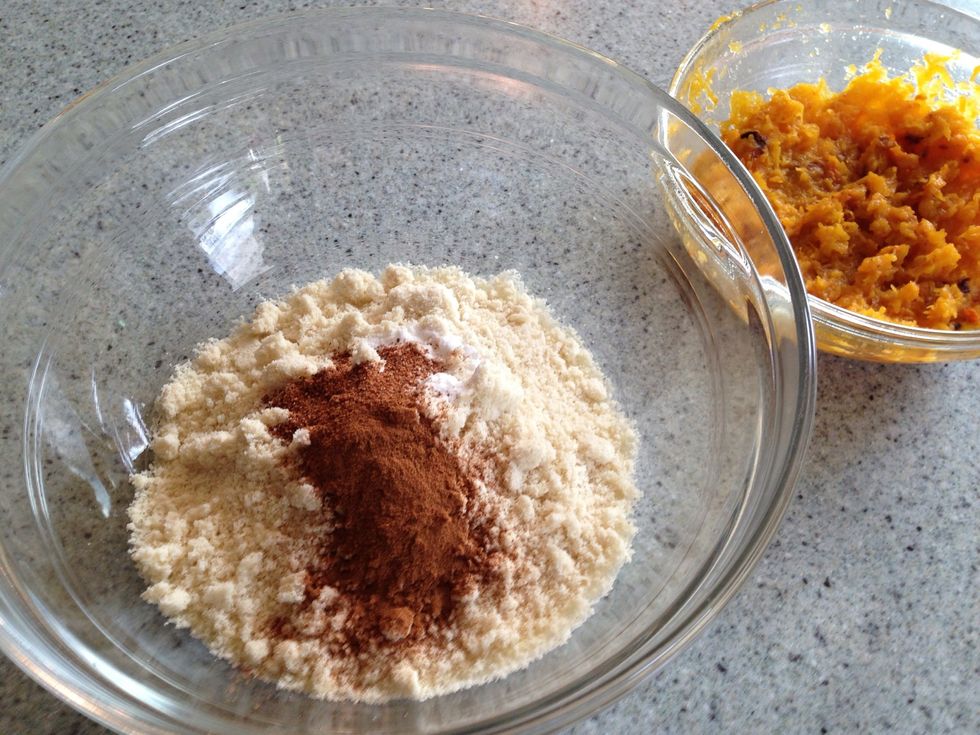 Add your dry ingredients to a mixing bowl and mix thoroughly.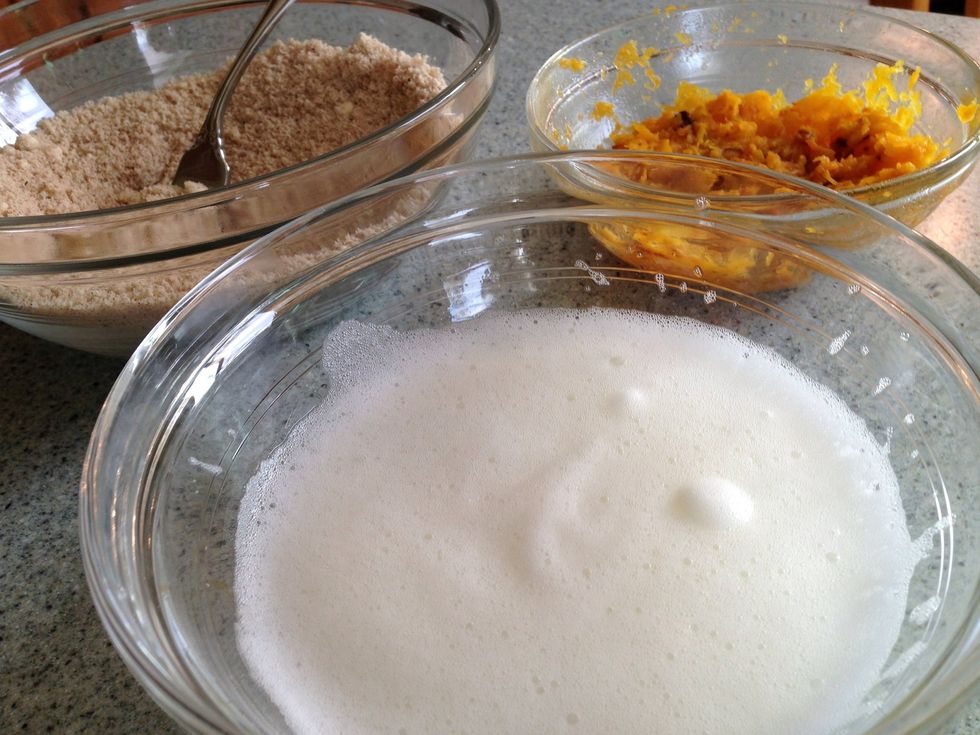 In a separate bowl, beat egg whites continuously w fork or whisk until frothy/ creamy & soft peaks form. This will make your pancakes fluffier. Important b/c almond meal is different than flour.
Add wet ingredients except milk to dry.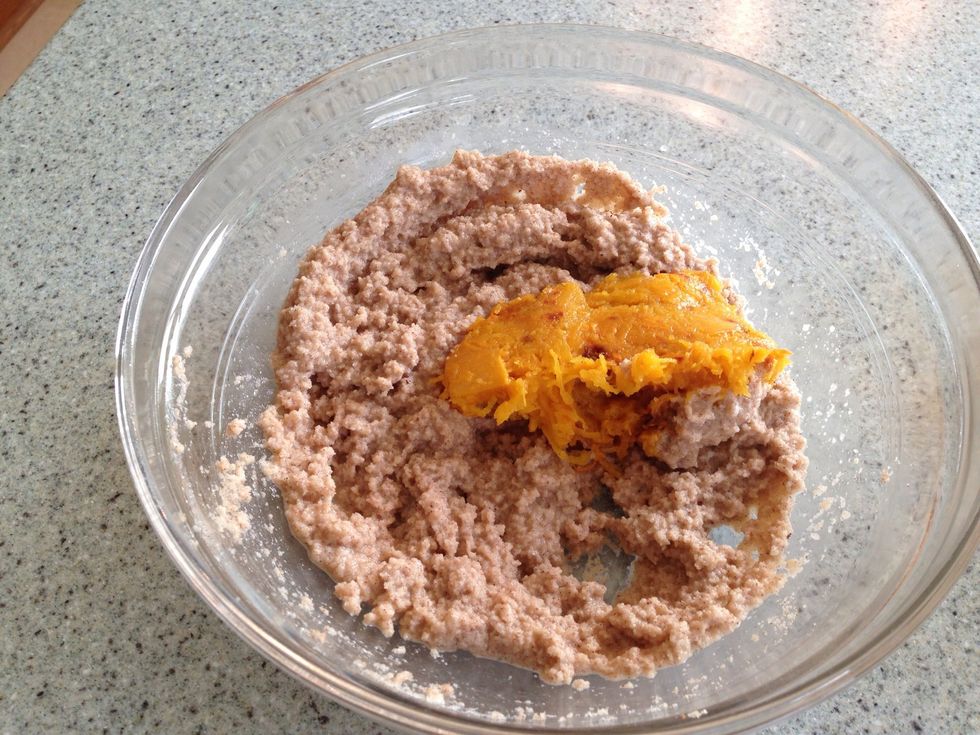 Add mushed squash.
Now add milk, a little at a time until batter is at desired consistency.
This is still a little thick, so I added an extra tbsp or two of milk.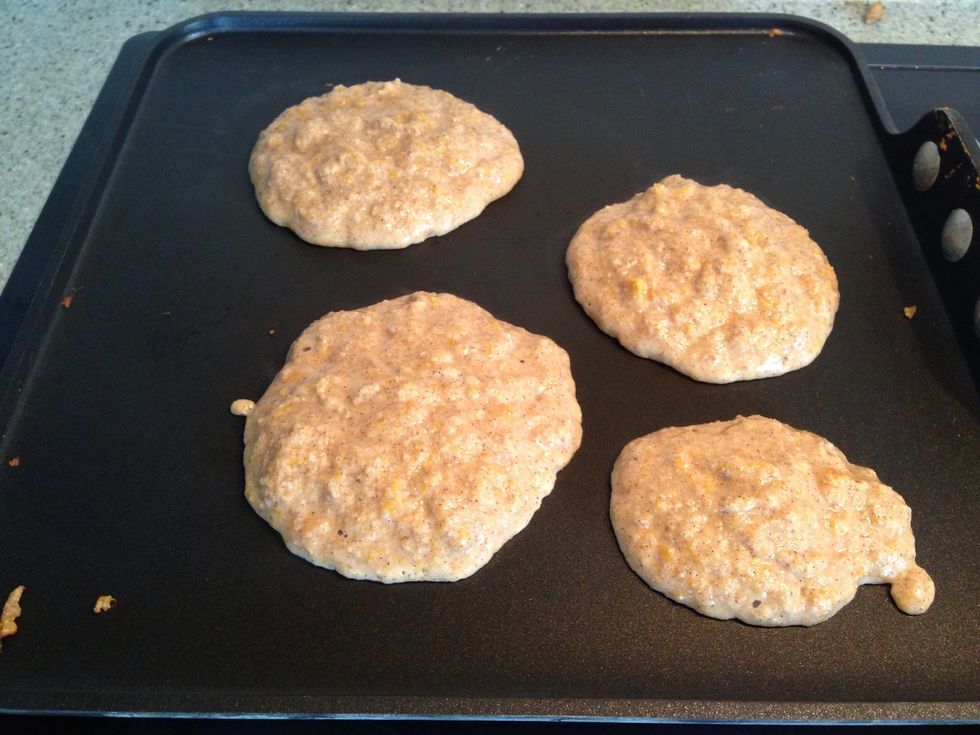 Heat your nonstick griddle over medium high heat. If you don't have a quality griddle, a moderately ok nonstick pan should work, with 1/2 tbsp coconut oil.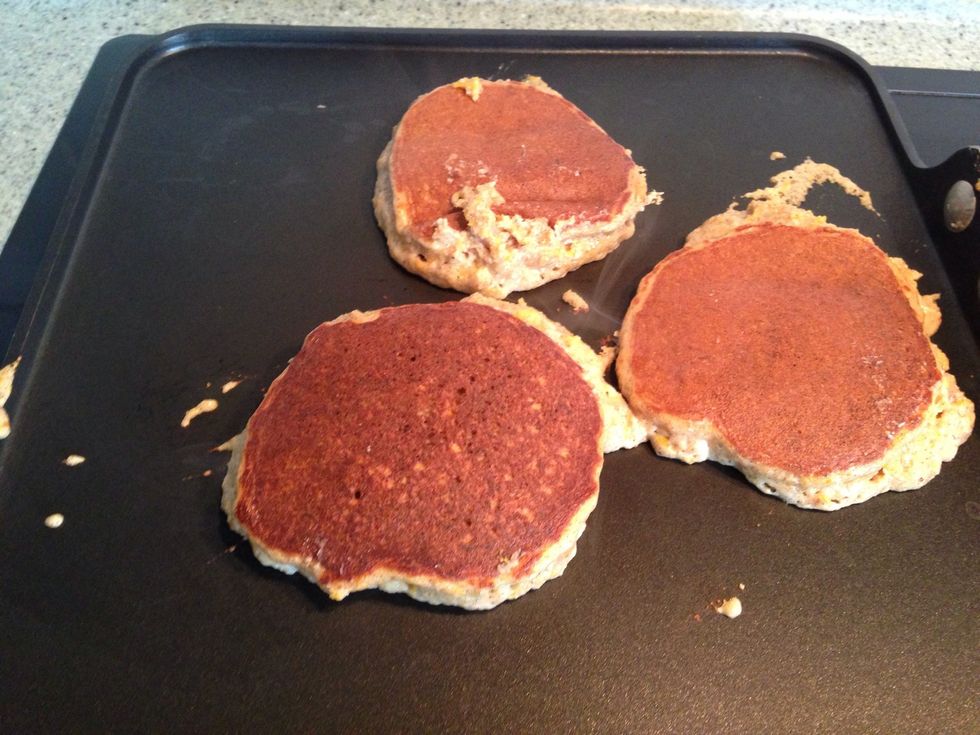 Flip when the edges firm up and you start seeing bubbles in the middle of the pancake. These are a little browner because its almond meal & the squash/spices change the consistency.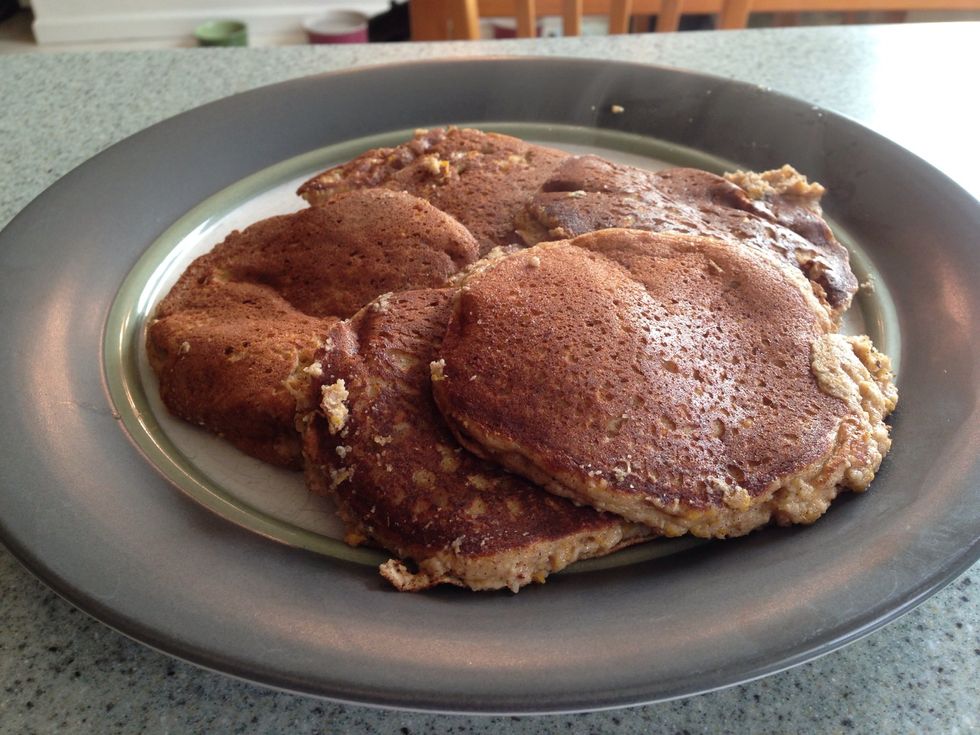 Done!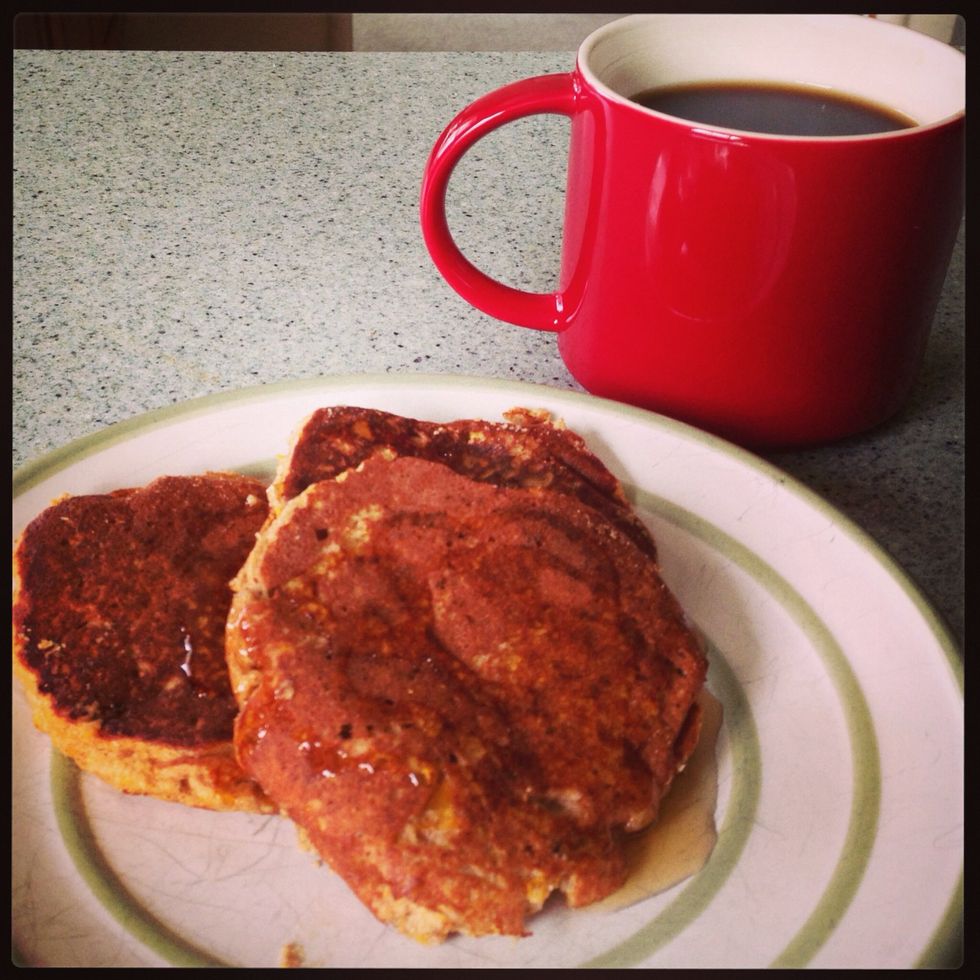 Drat! We were out of maple syrup, so I ate them with a little honey. Yum!
Close up of the texture. Different from regular flour pancakes, but still fluffy and yummy!
1.0c Almond flour/almond meal
1/4tsp Baking soda
1.0tsp Cinnamon
3/4tsp Nutmeg
1.0pch Salt
2.0c Butternut squash
1.0Tbsp Olive oil
2/3c Egg whites
1/3c Milk
1/4tsp Vanilla
Your favorite pancake topping
Carolyn Murphy
Content creator, blogger, and runner. I do lots of yoga. Oh, and sometimes, I make food and it tastes good.