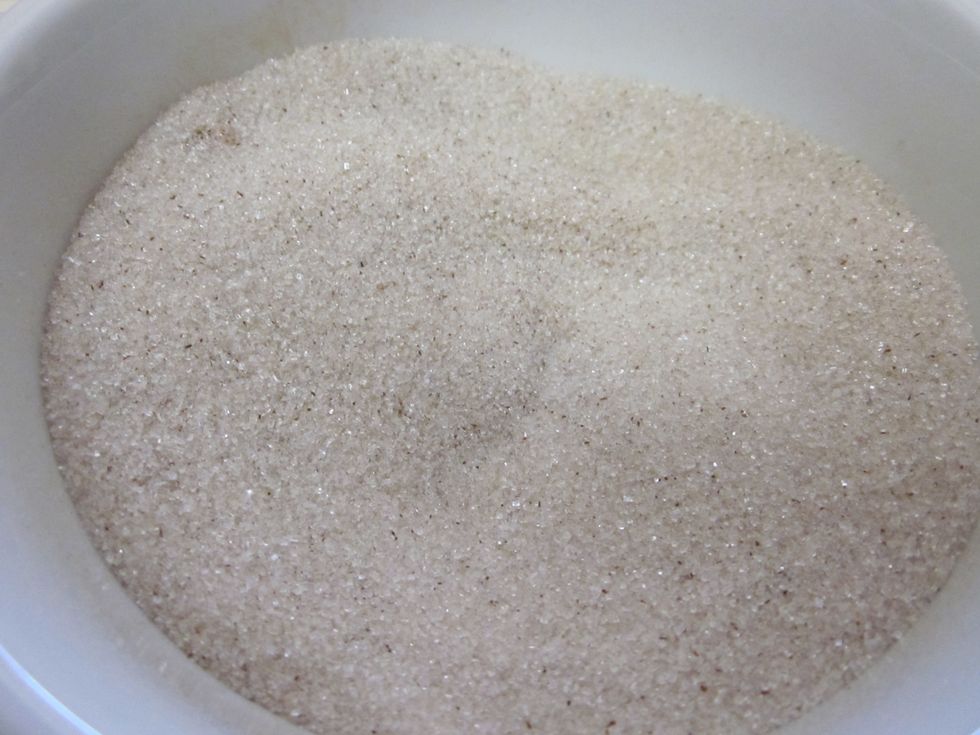 Mixed together sugar and ground cinnamon.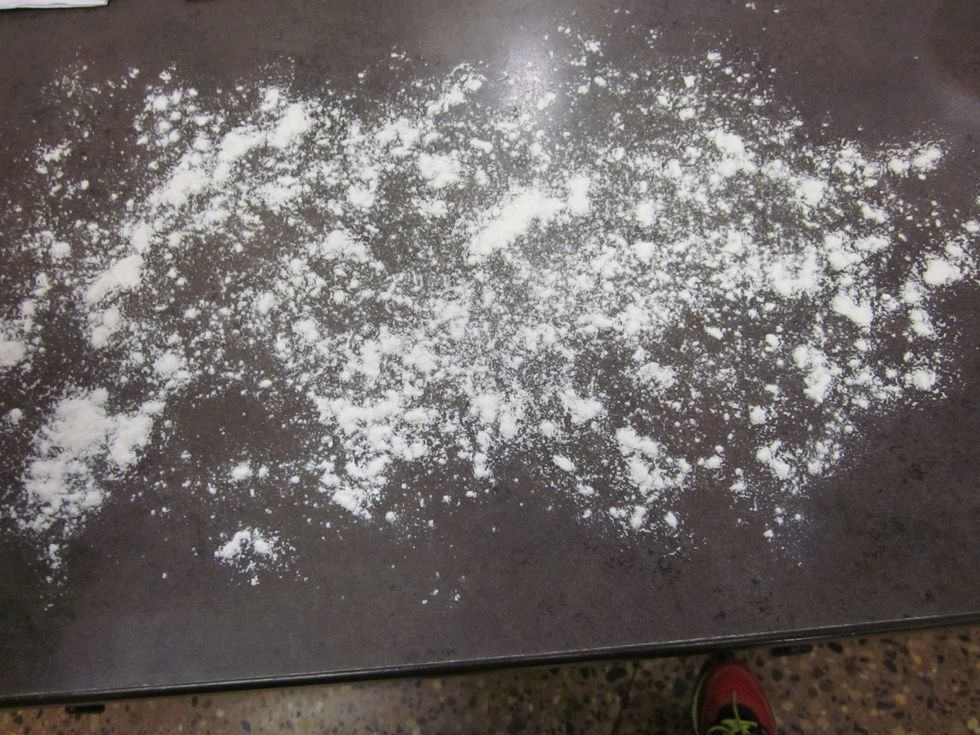 Lightly coat the surface of the counter with flour.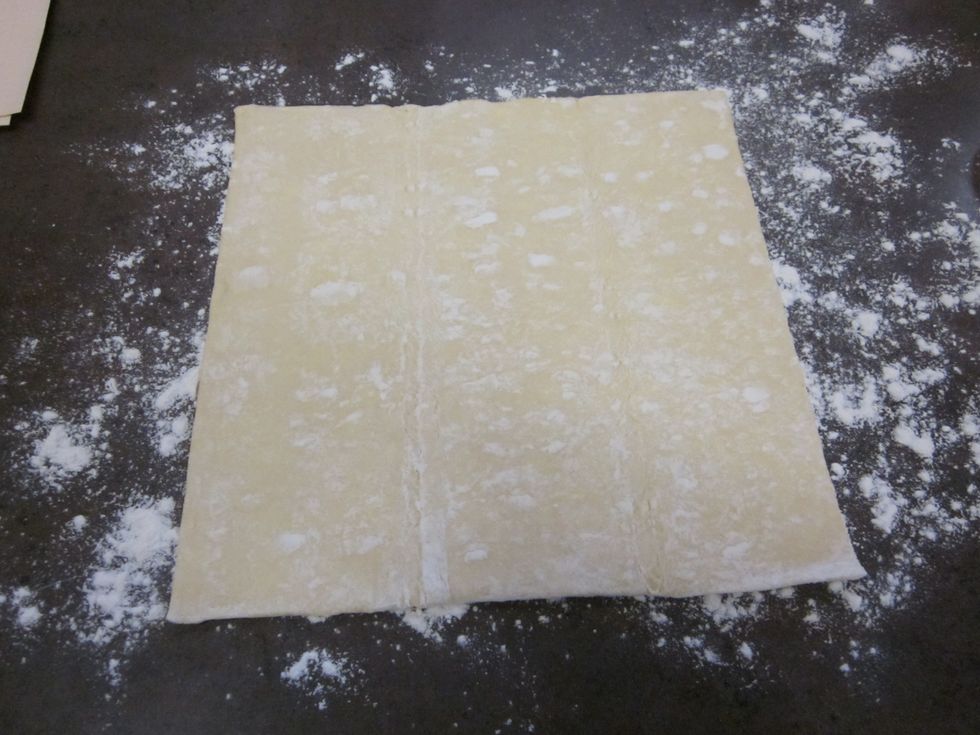 Lay the puff pastry onto the floured surface. Pinch together the creases if needed.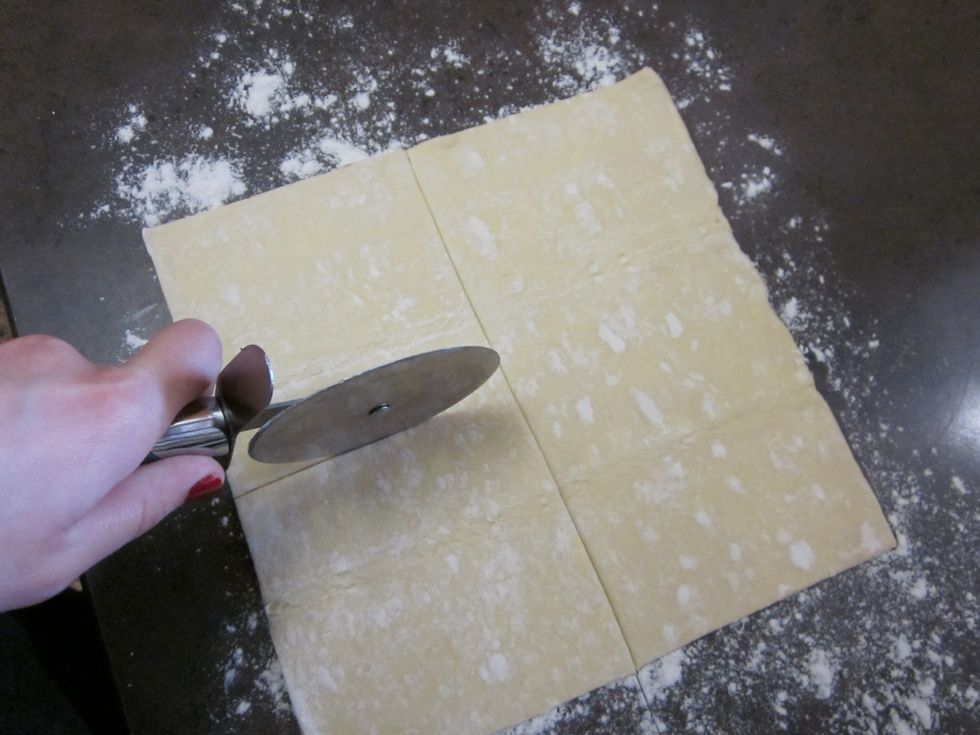 Cut the puff pastry into 4 equal squares.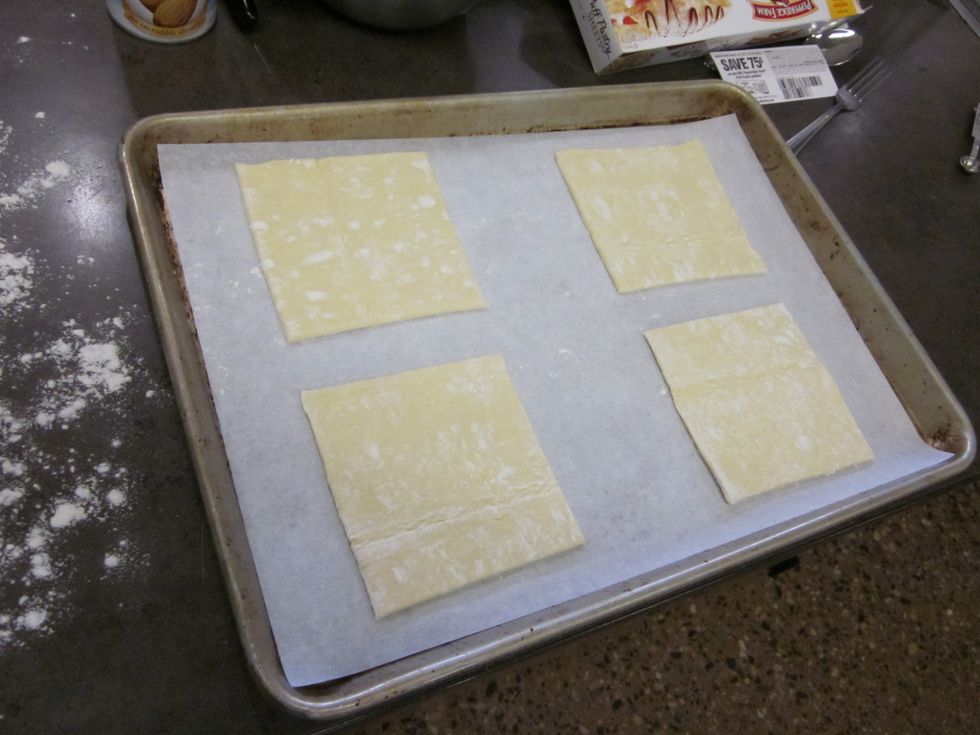 Lay the 4 sheets onto a baking sheet with parchment paper.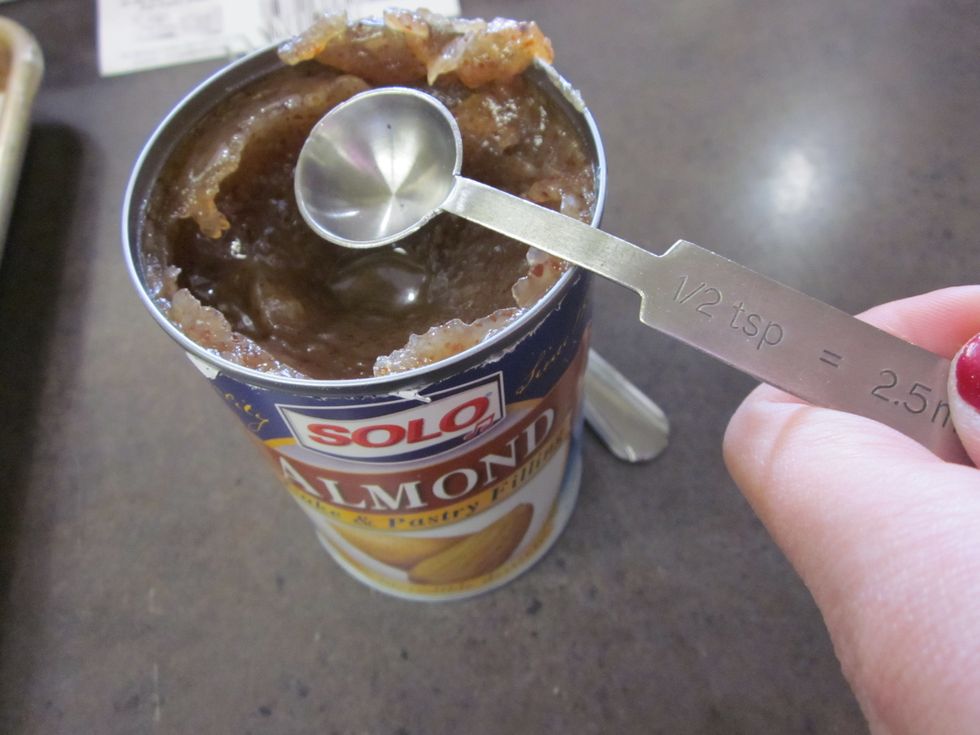 Using the almond paste take 1/2 tsp. and place it into the middle of the puff pastry squares.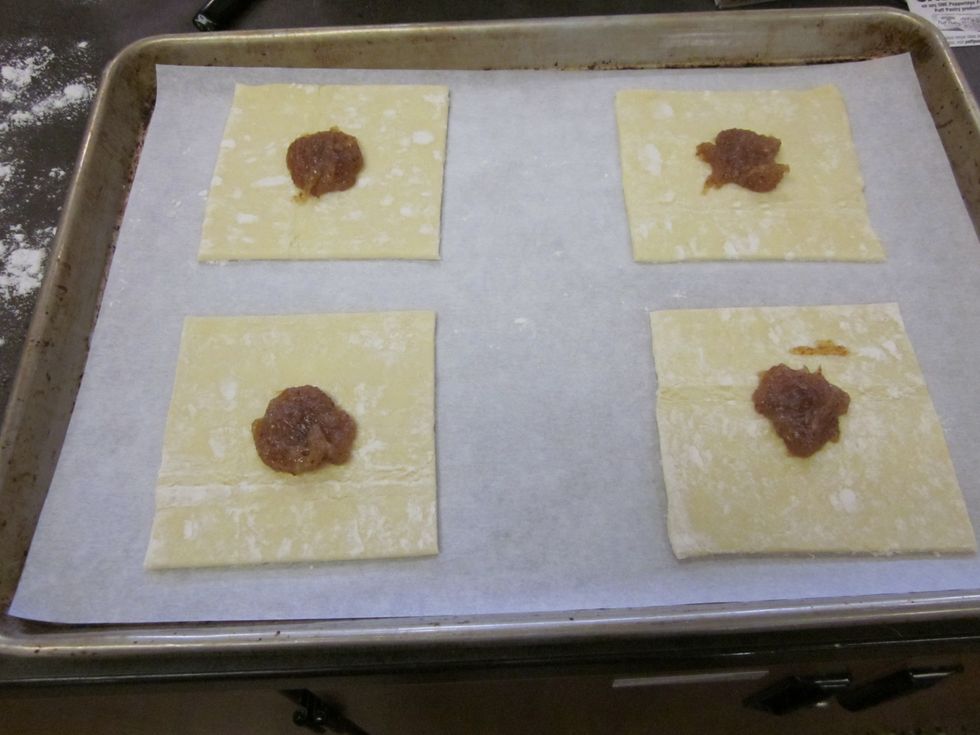 This is what it should look like.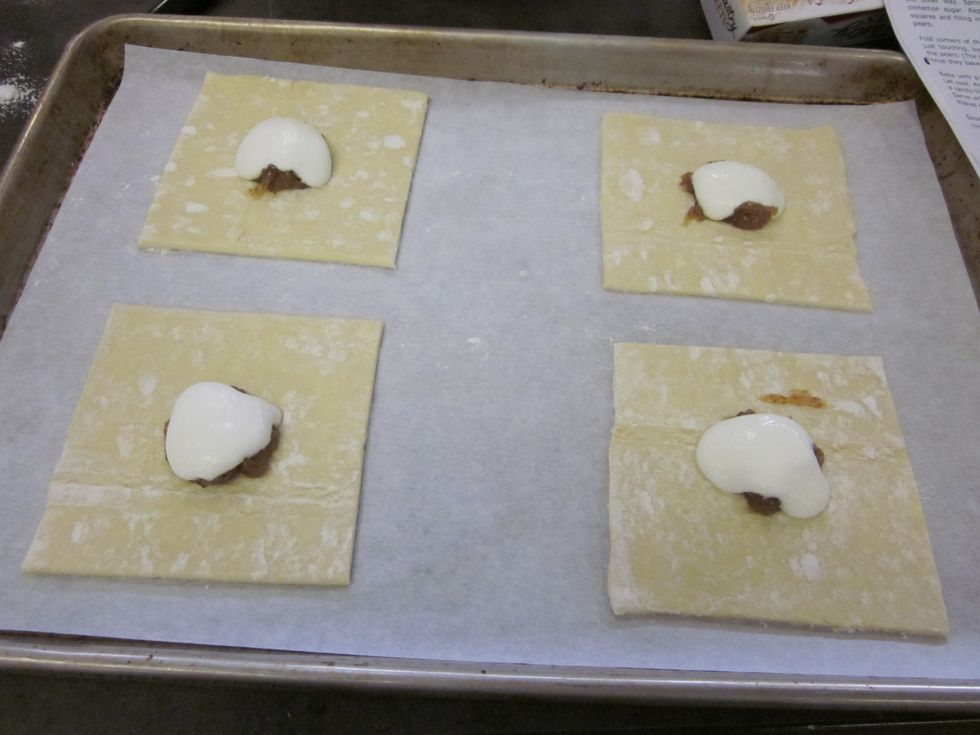 On top of the almond paste add a tsp. of sour cream.
Over the sour cream add 1/2 T of the cinnamon and sugar.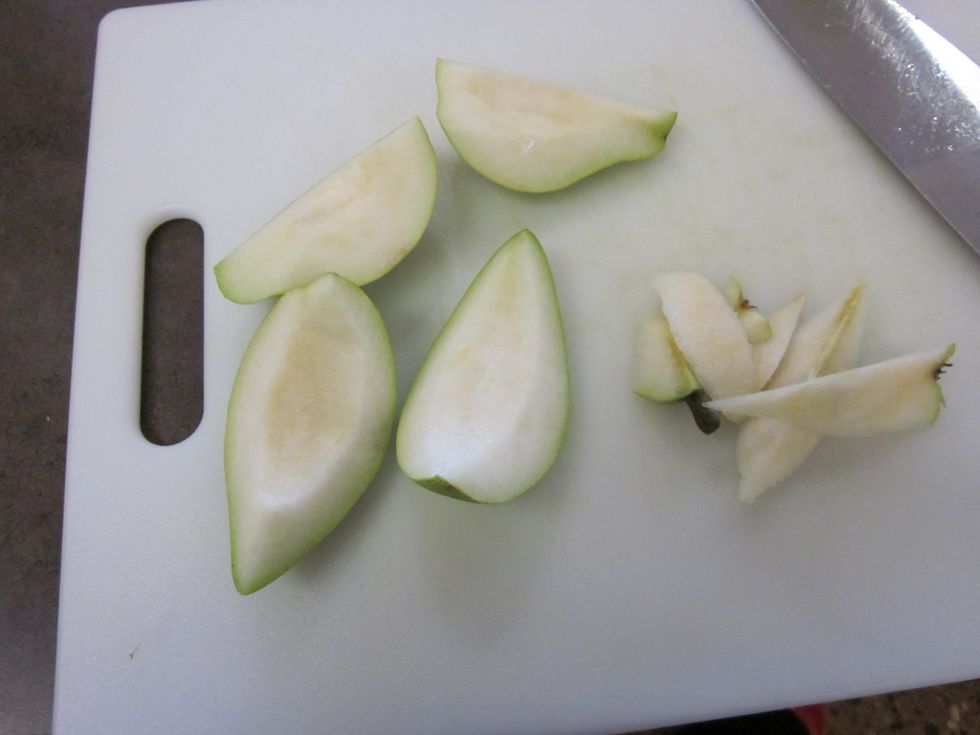 Core both of the pears as well as peel them.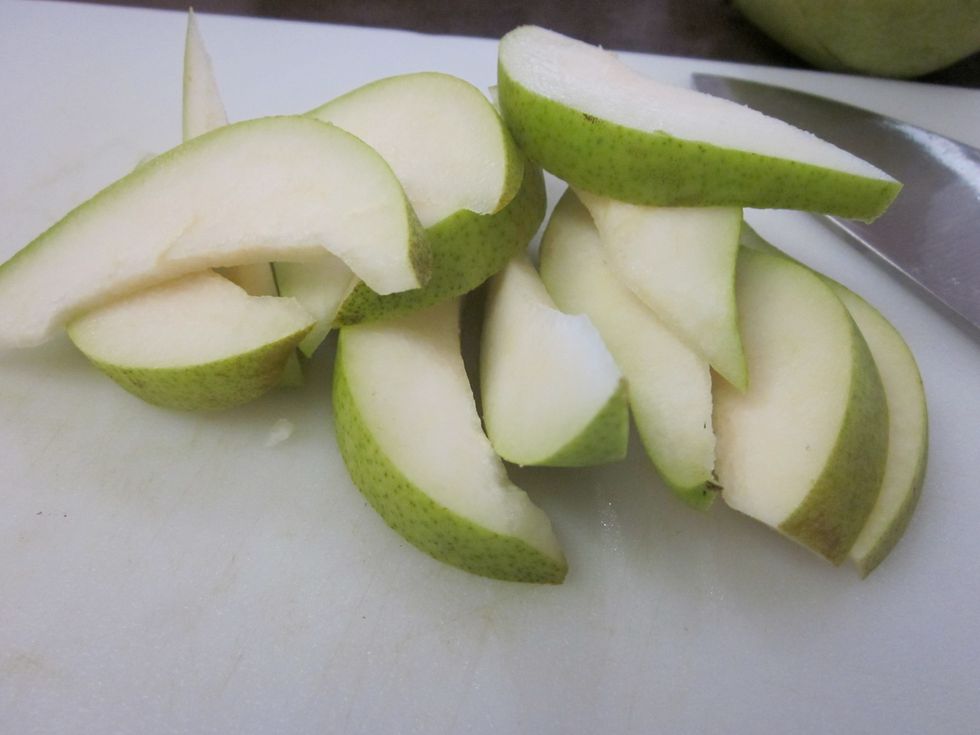 Cut into about 12 wedges each.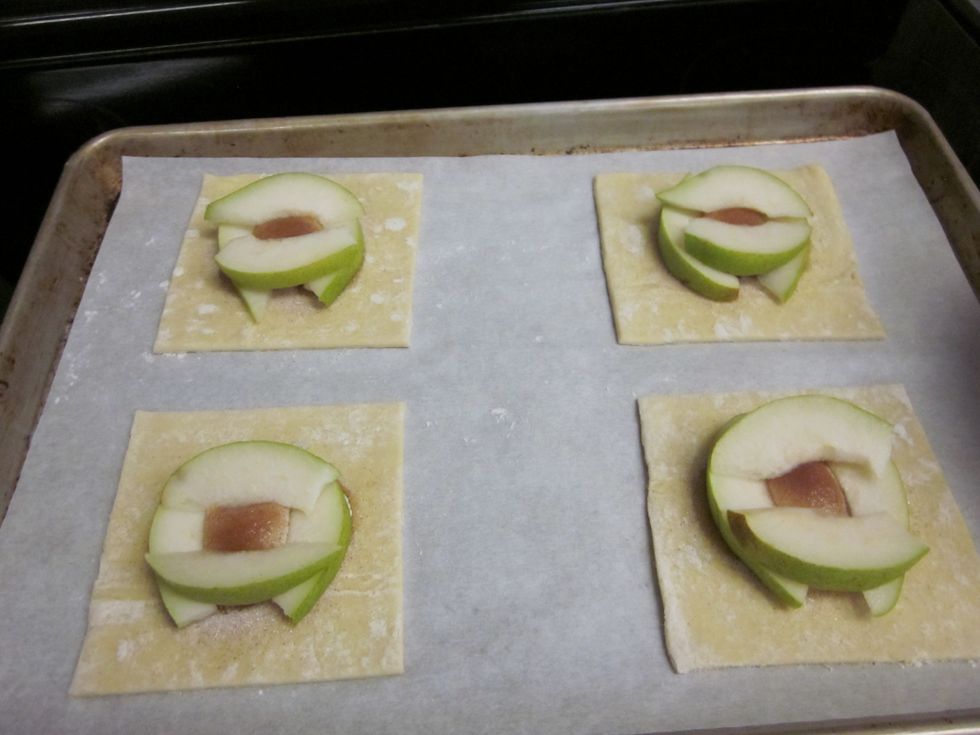 Place 2 pear slices on top of the almond paste and sour cream. The place 2 more slices on top of the other 2 only going the other way this time.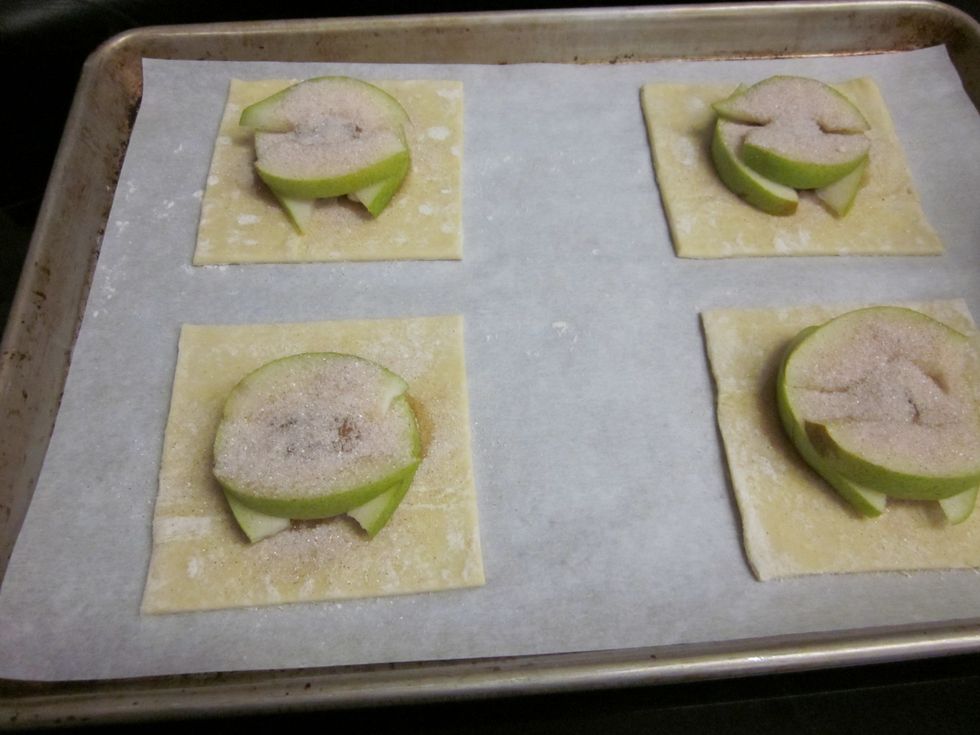 Sprinkle another 1/2 T over the top of the pears.
Take the corners and fold them in so they are touching but not overlapping. The push the puff pastry into the pears.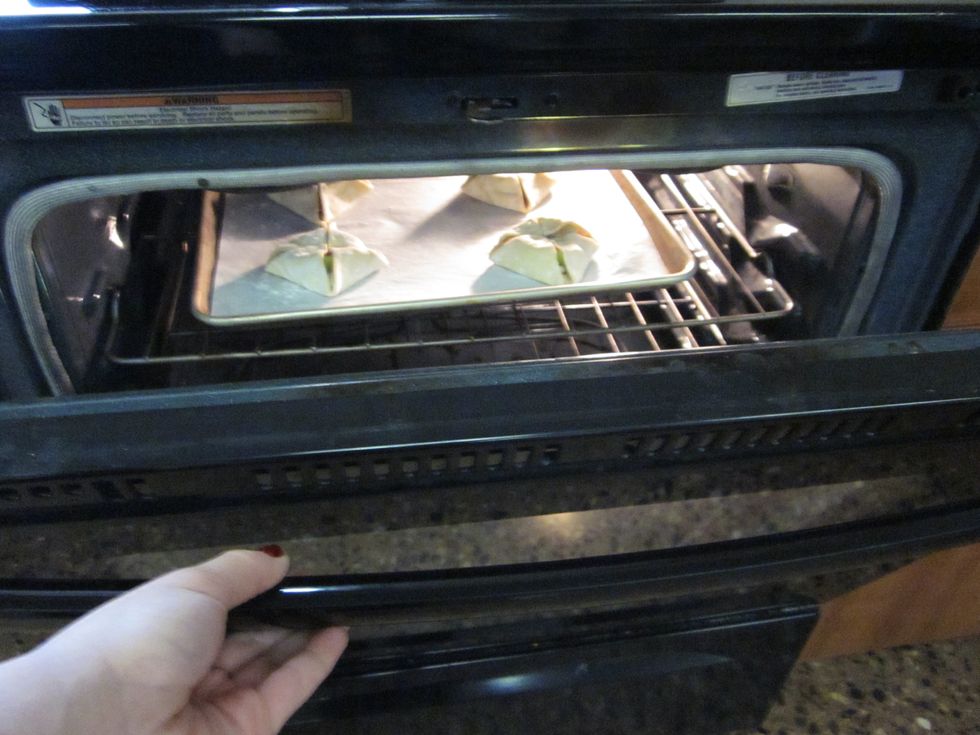 Place into the oven at 350 degrees for 22-27 minutes.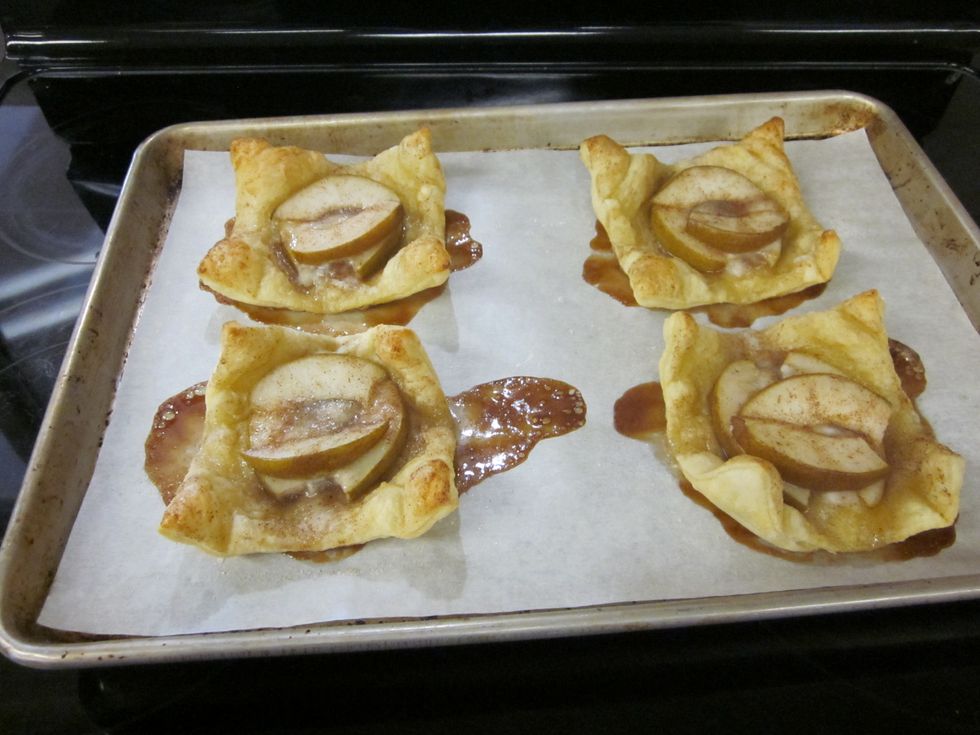 When the come out of the oven they will have some filling that has leaked out but once it hardens you will just break those parts off.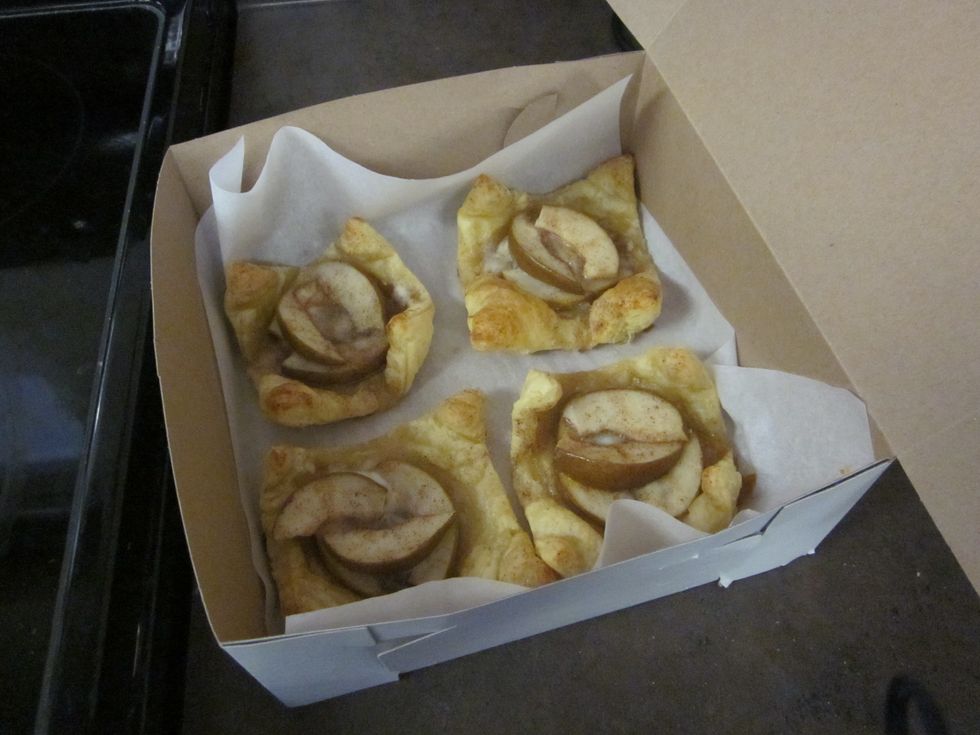 Package them into a white cake box with a piece of parchment paper underneath along with one over the top. I found it is easiest to cut the top one into a square.
Using a wire attachment for the mixer to whisk the heavy whipping cream.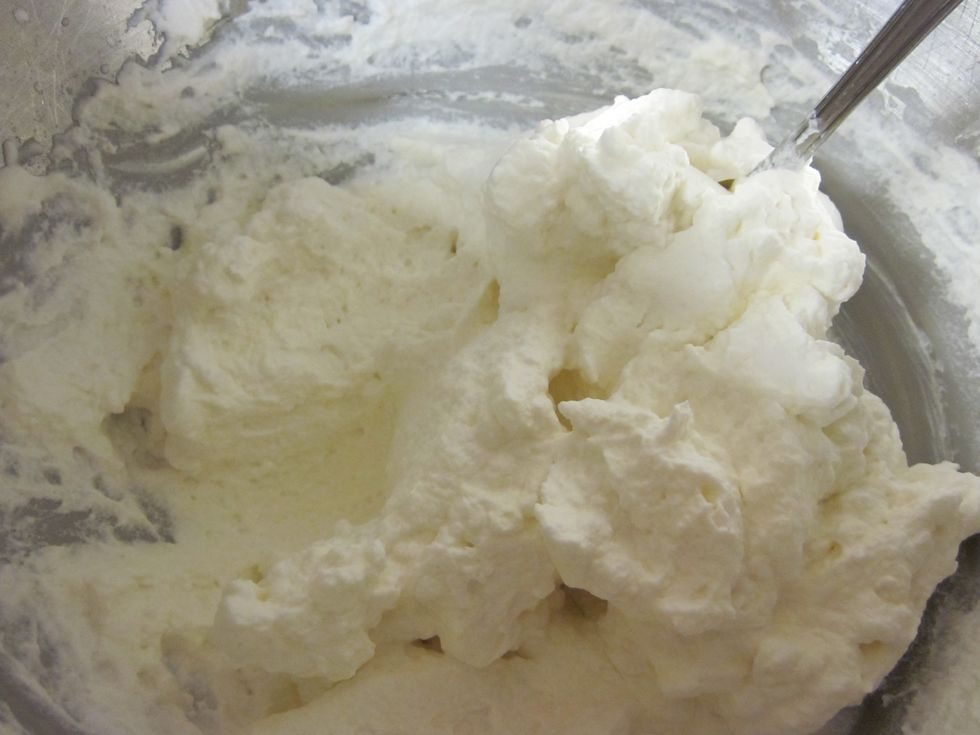 Once the cream has become frothy then add the powdered sugar and vanilla extract. If it looks like butter then it is over whipped.
The creator of this guide has not included ingredients