Measure out the amount of almonds. Whatever the measurement of almonds will be the same of water.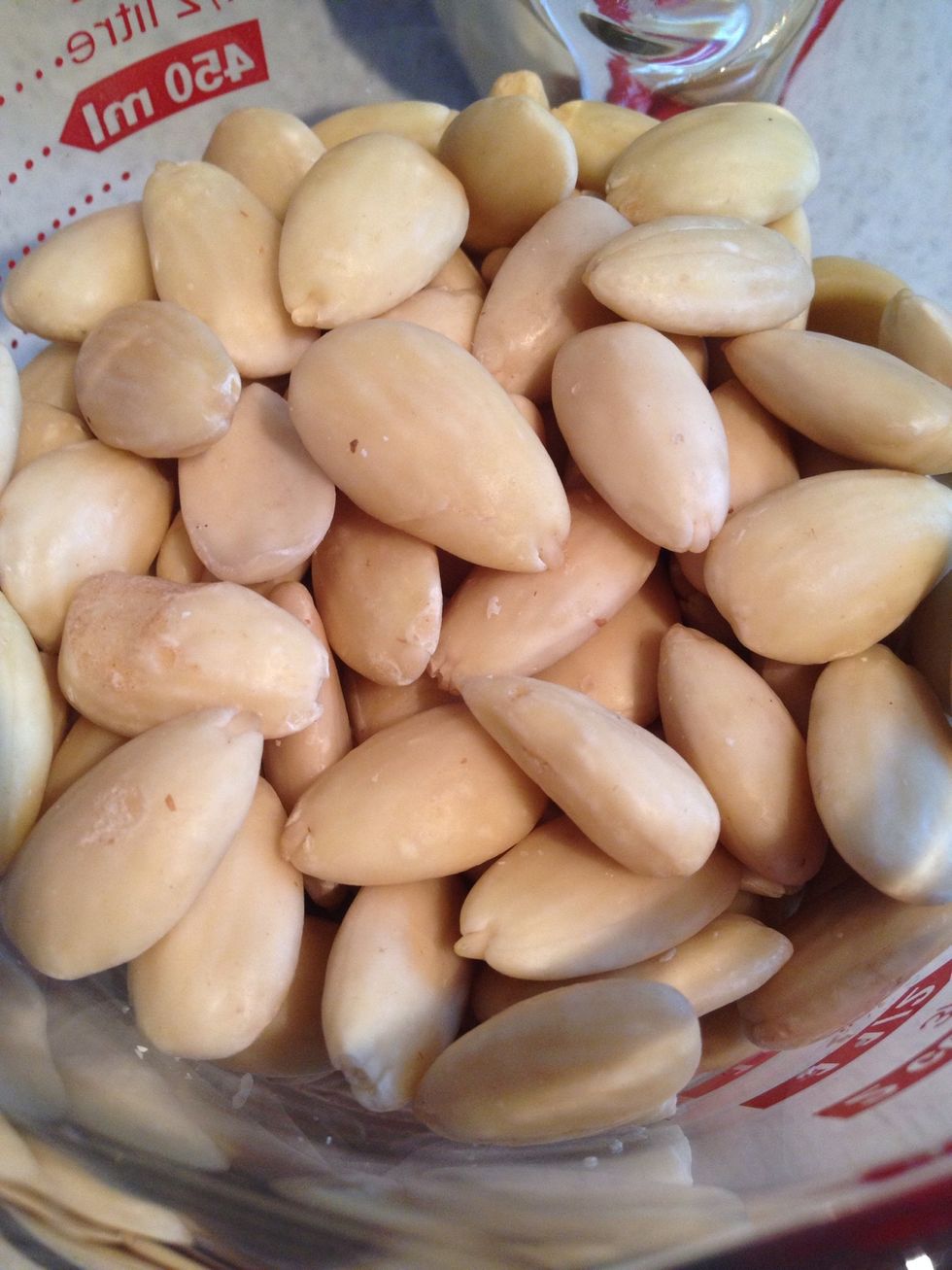 I used blanched almonds this time, but you can use the ones with skins for a different style/taste.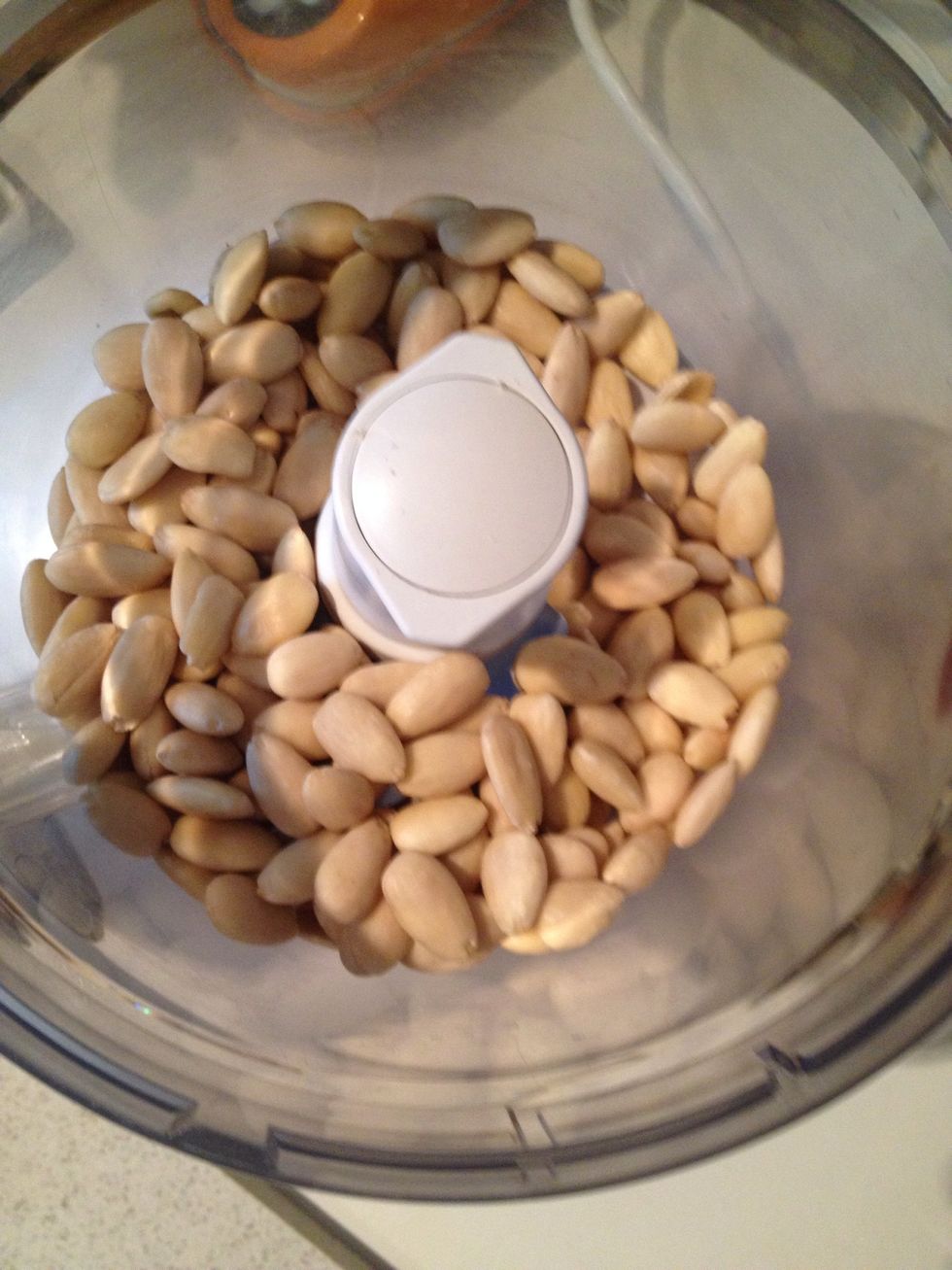 Place almonds into blender/food processor.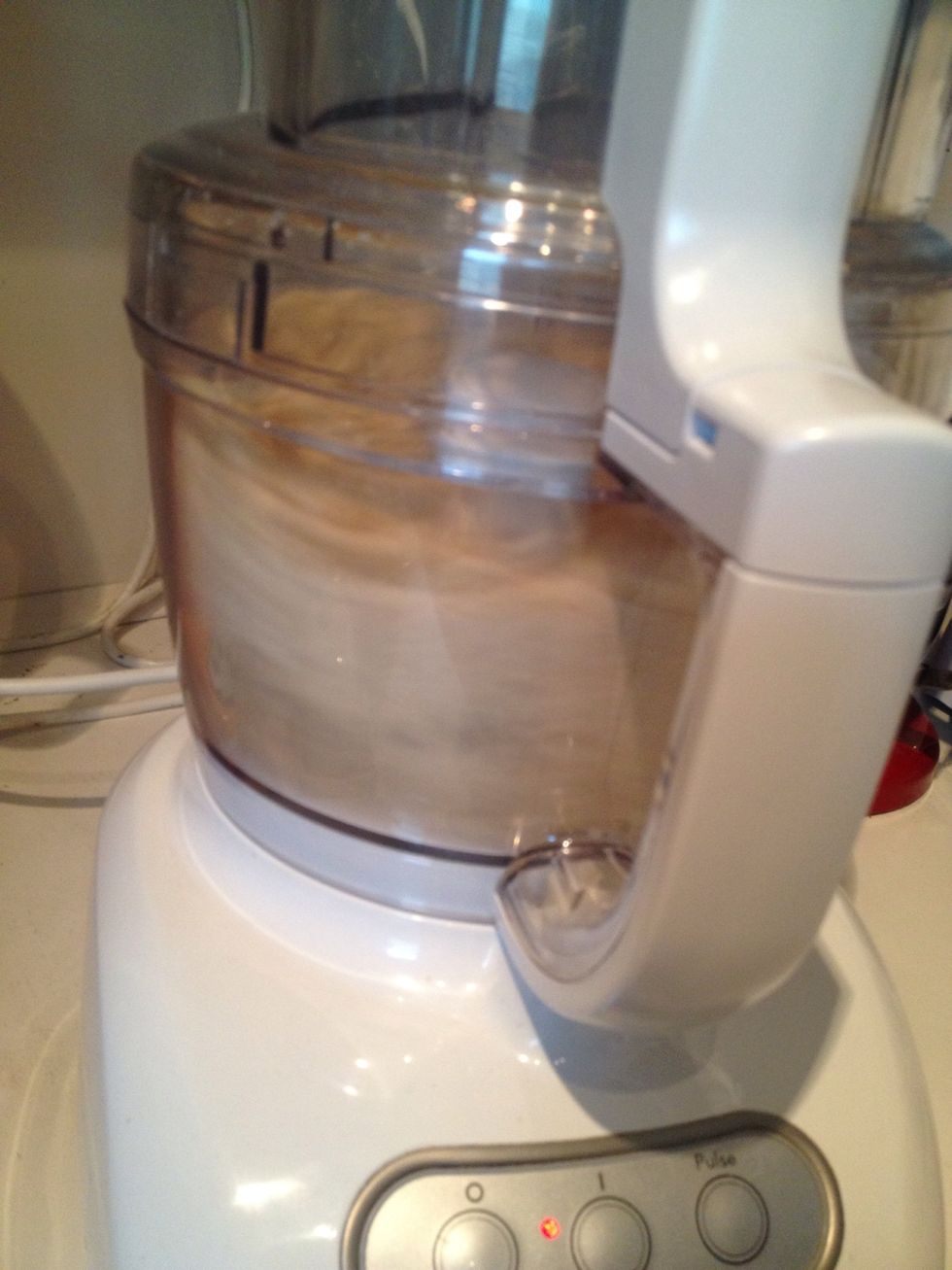 Process until finely ground.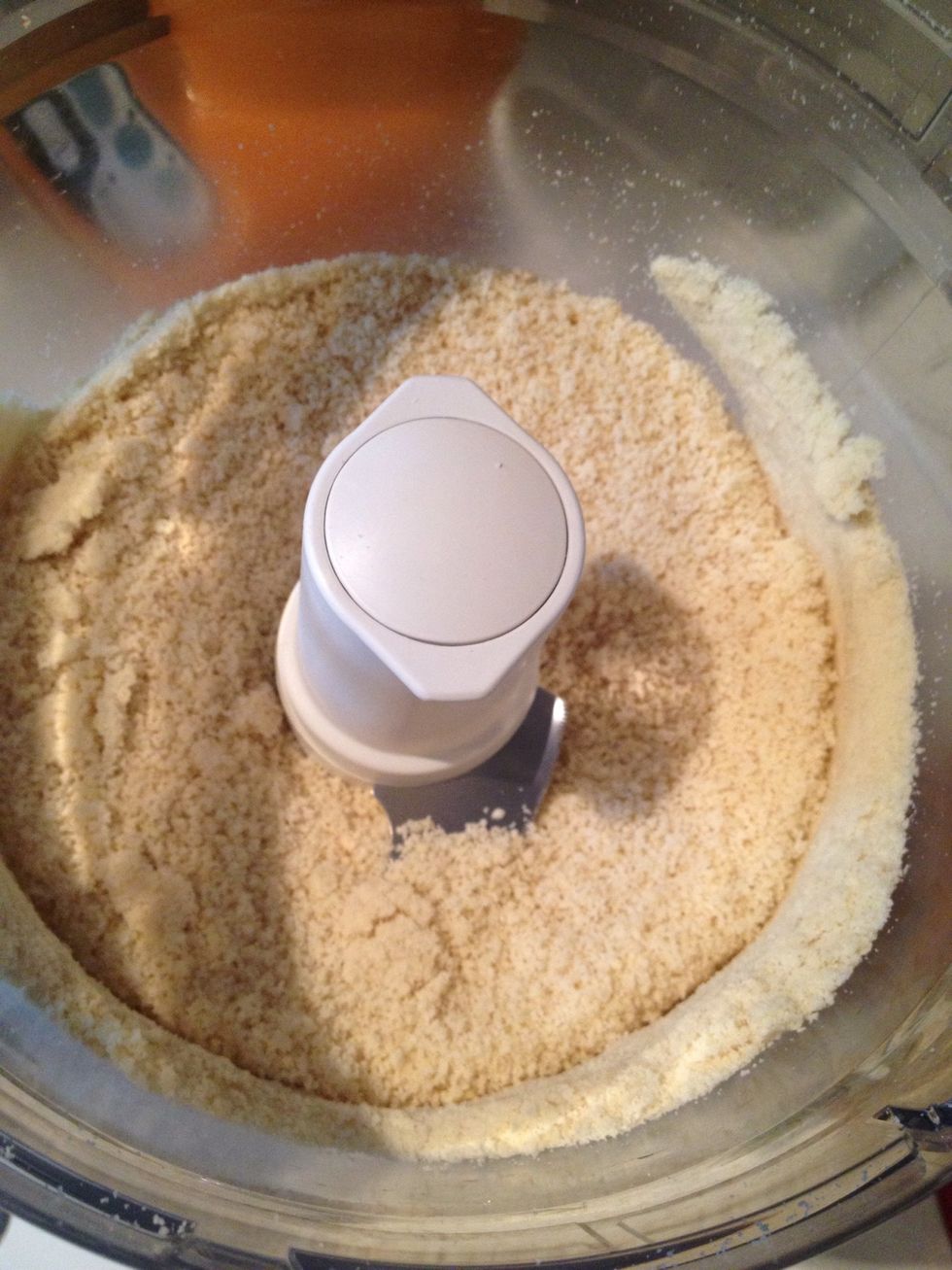 Almonds should be of a fine meal consistency.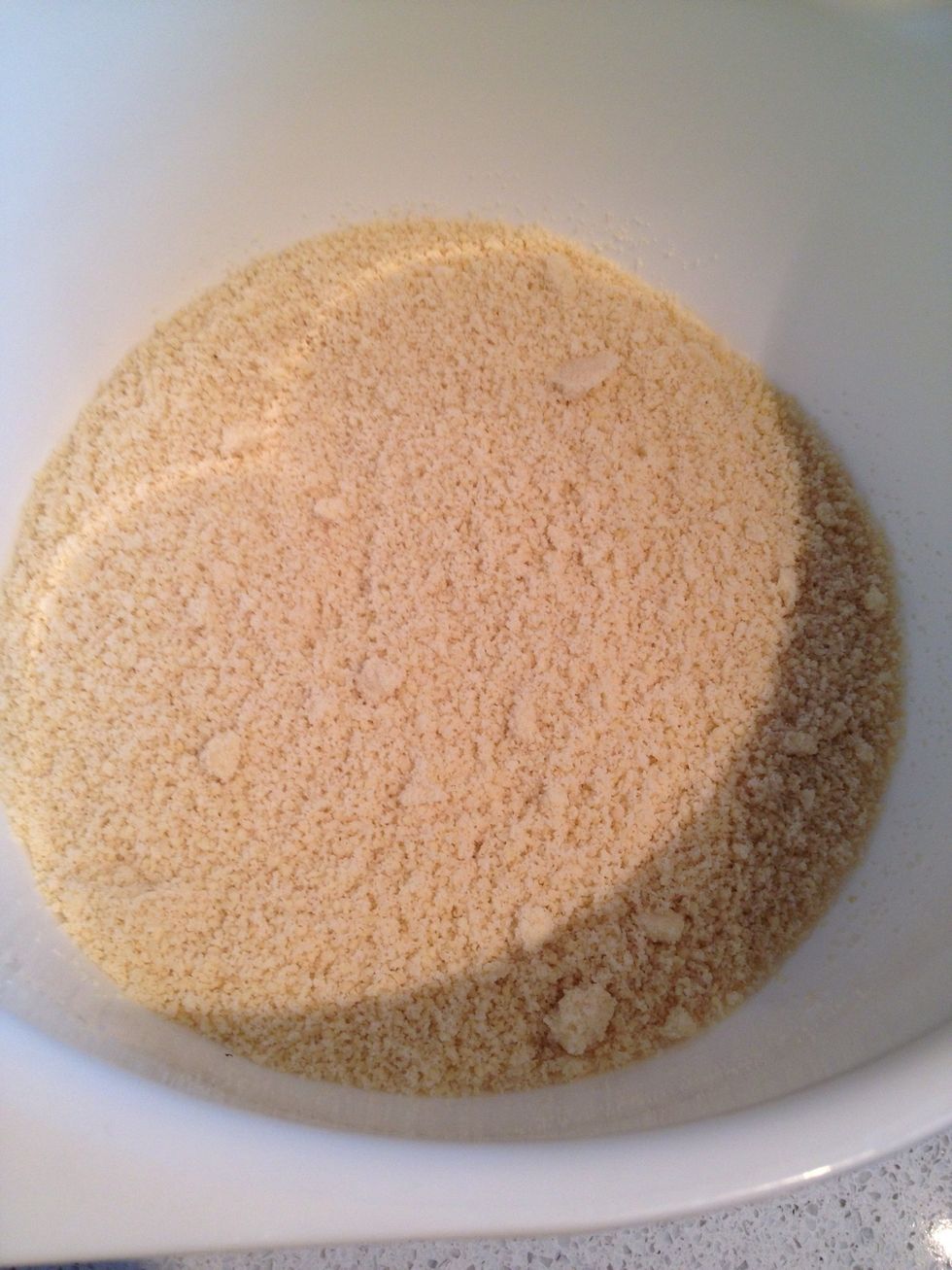 Should appear a bit like damp sand.
Fine grains.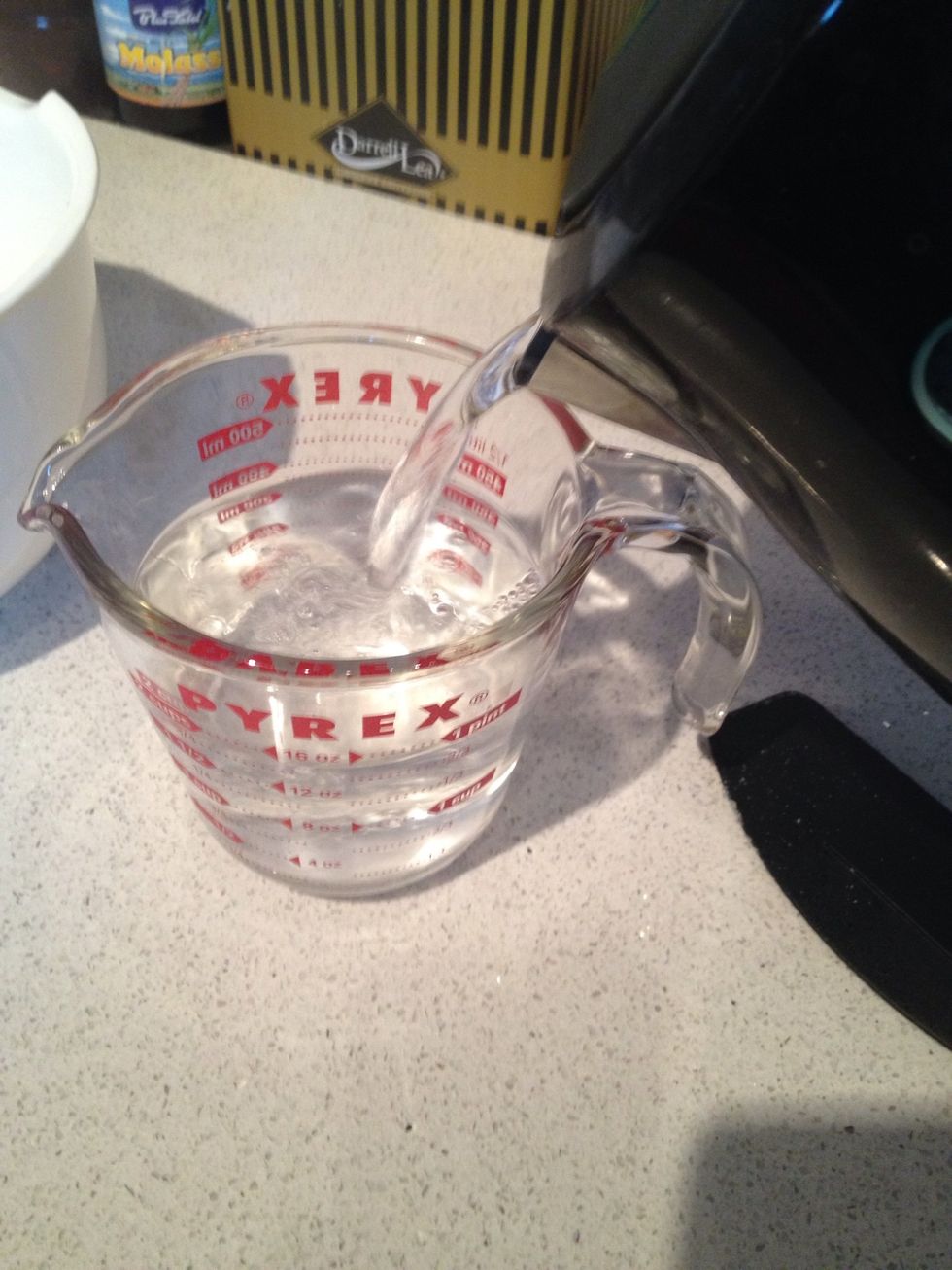 Boiling will give a better/quicker result than using cold/tepid water.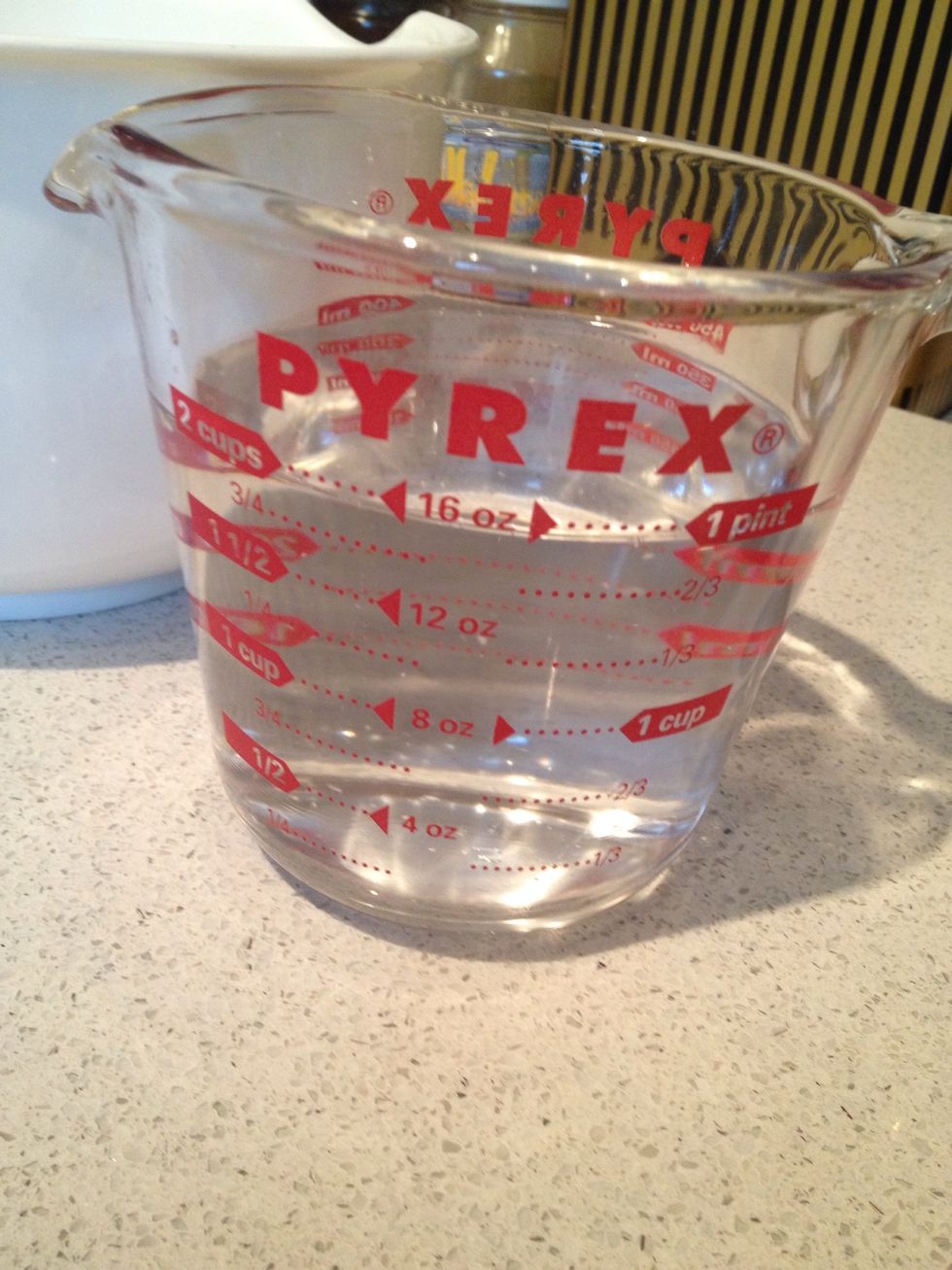 Measure the same of boiling water.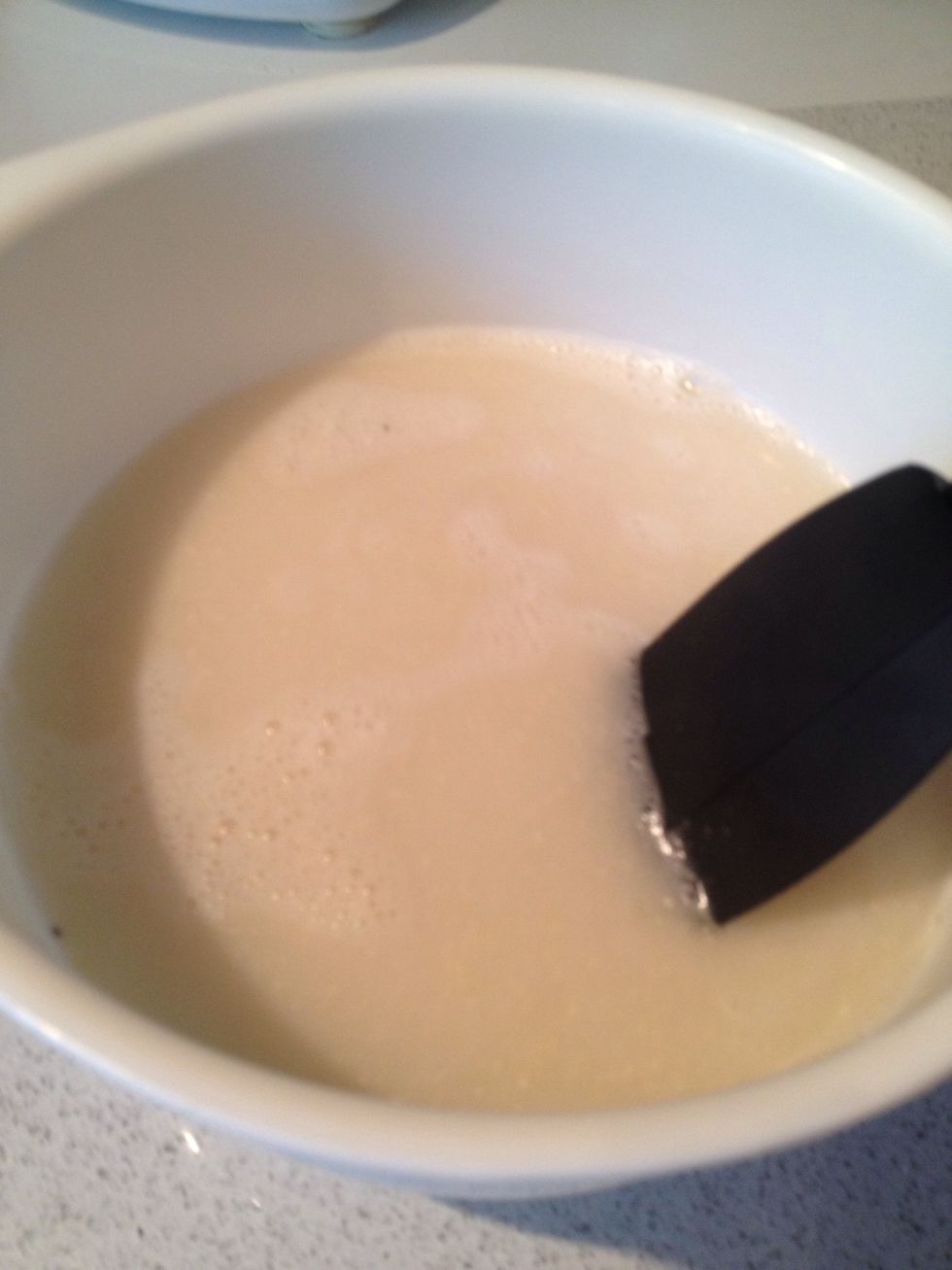 Add water to ground almonds in mixing bowl, stir thoroughly. Cover and leave for at least two hours, overnight is great if you have more time available.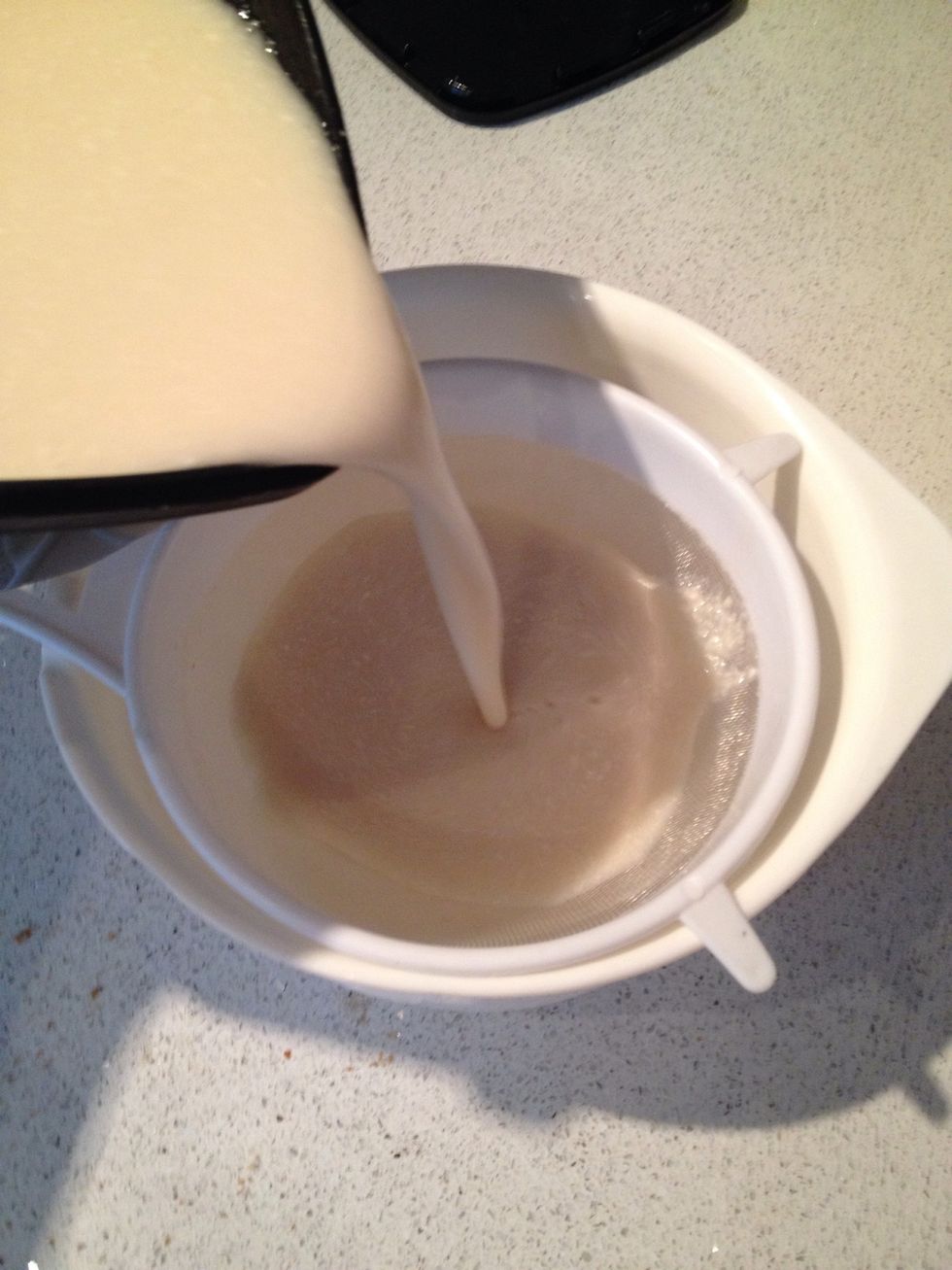 Strain almond/water mix through fine sieve into second bowl or jug.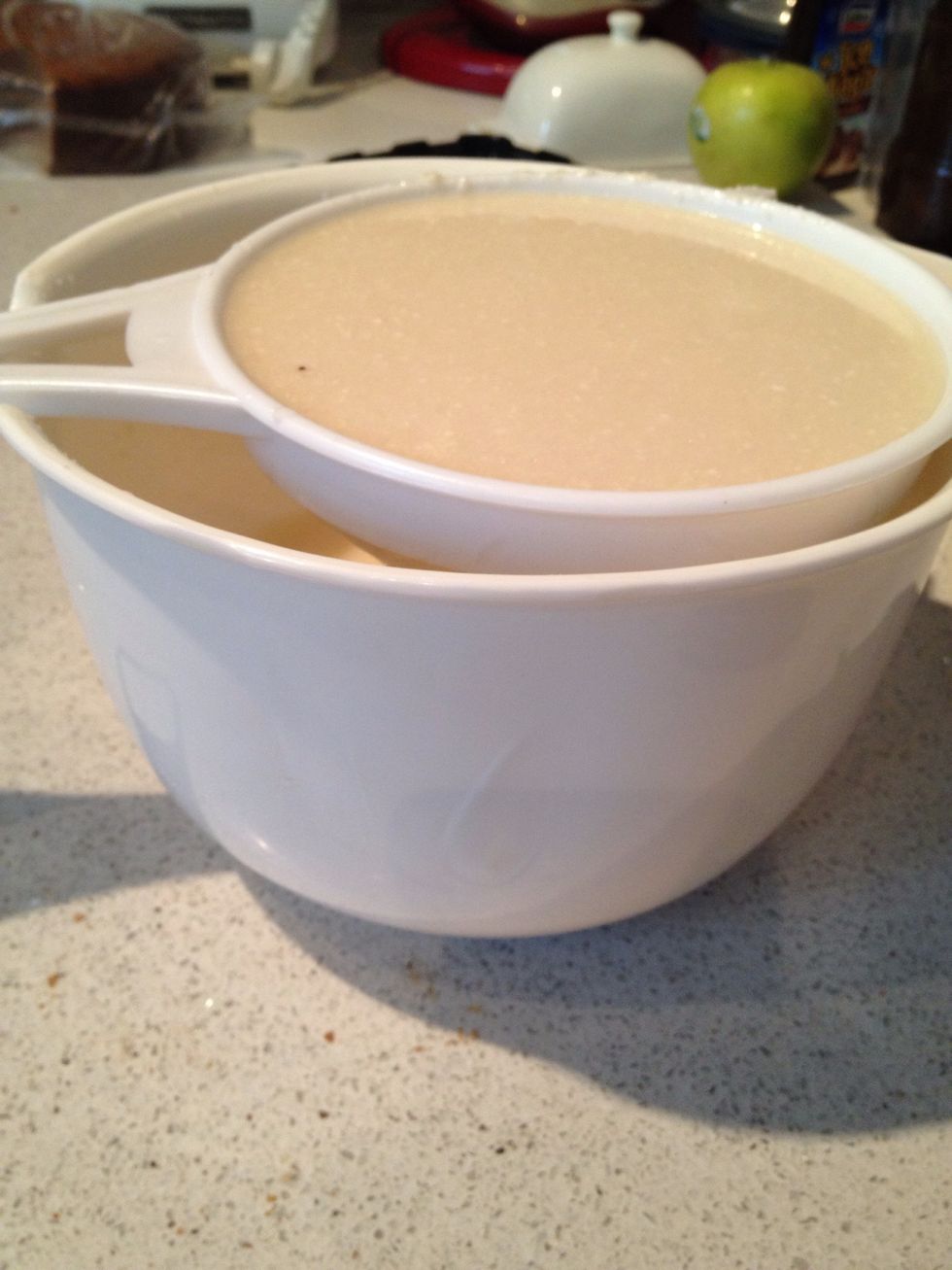 Allow to drain, try not to push a lot of the almond meal through if you stir to aid the process.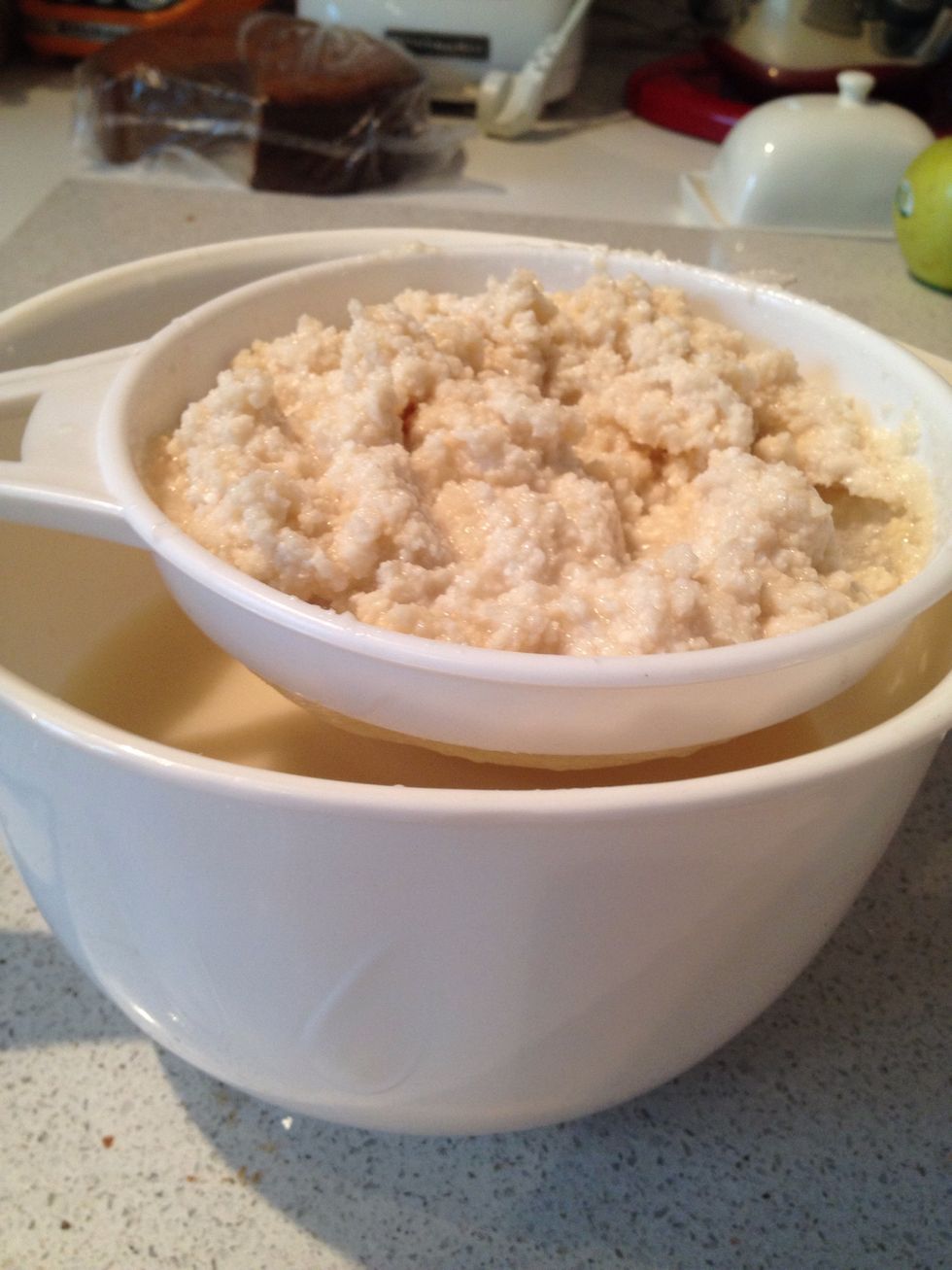 Let the meal sit to drip the last bits of 'milk'.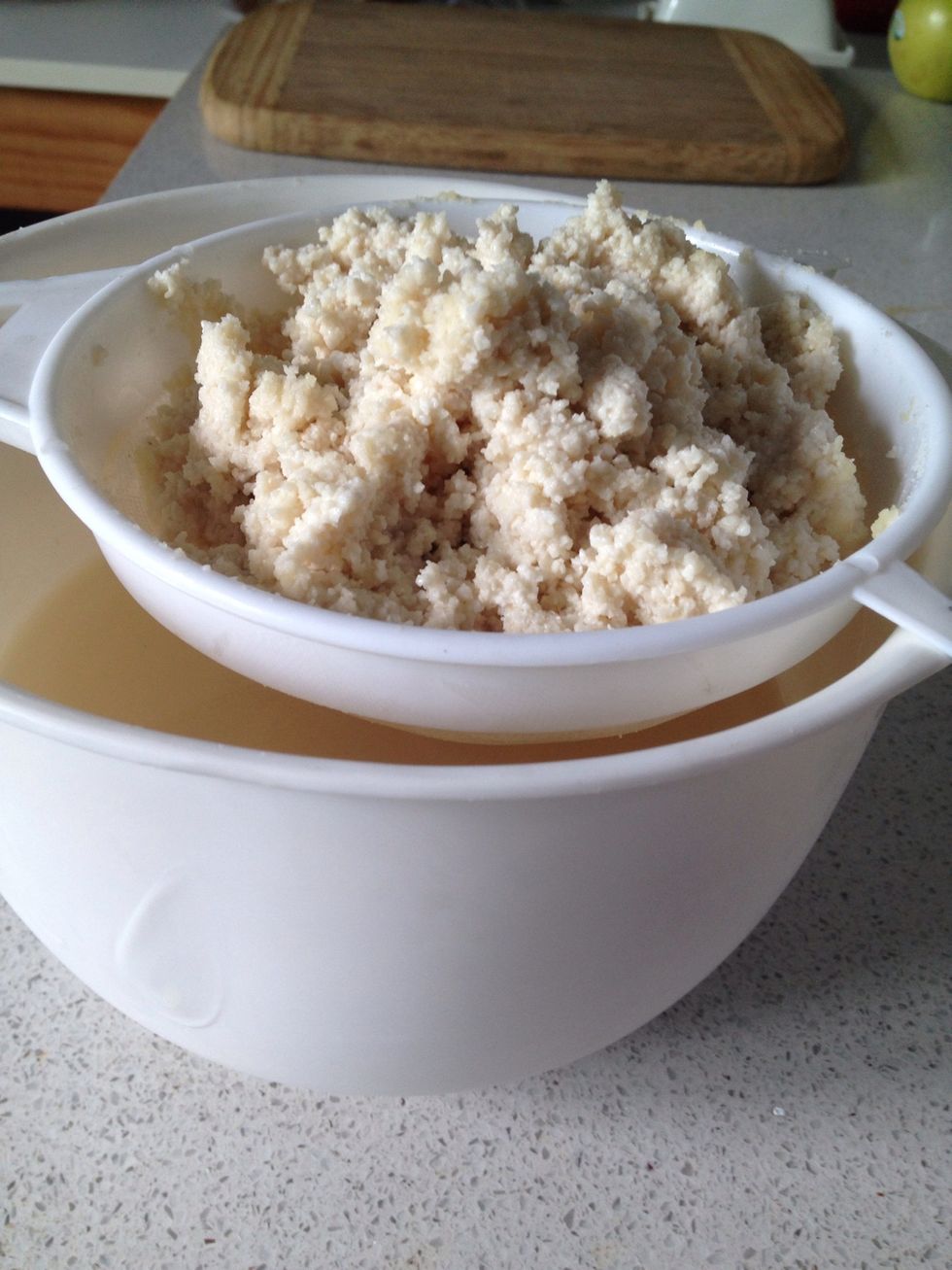 Should look like very wet sand, clumpy and gritty, when finished draining.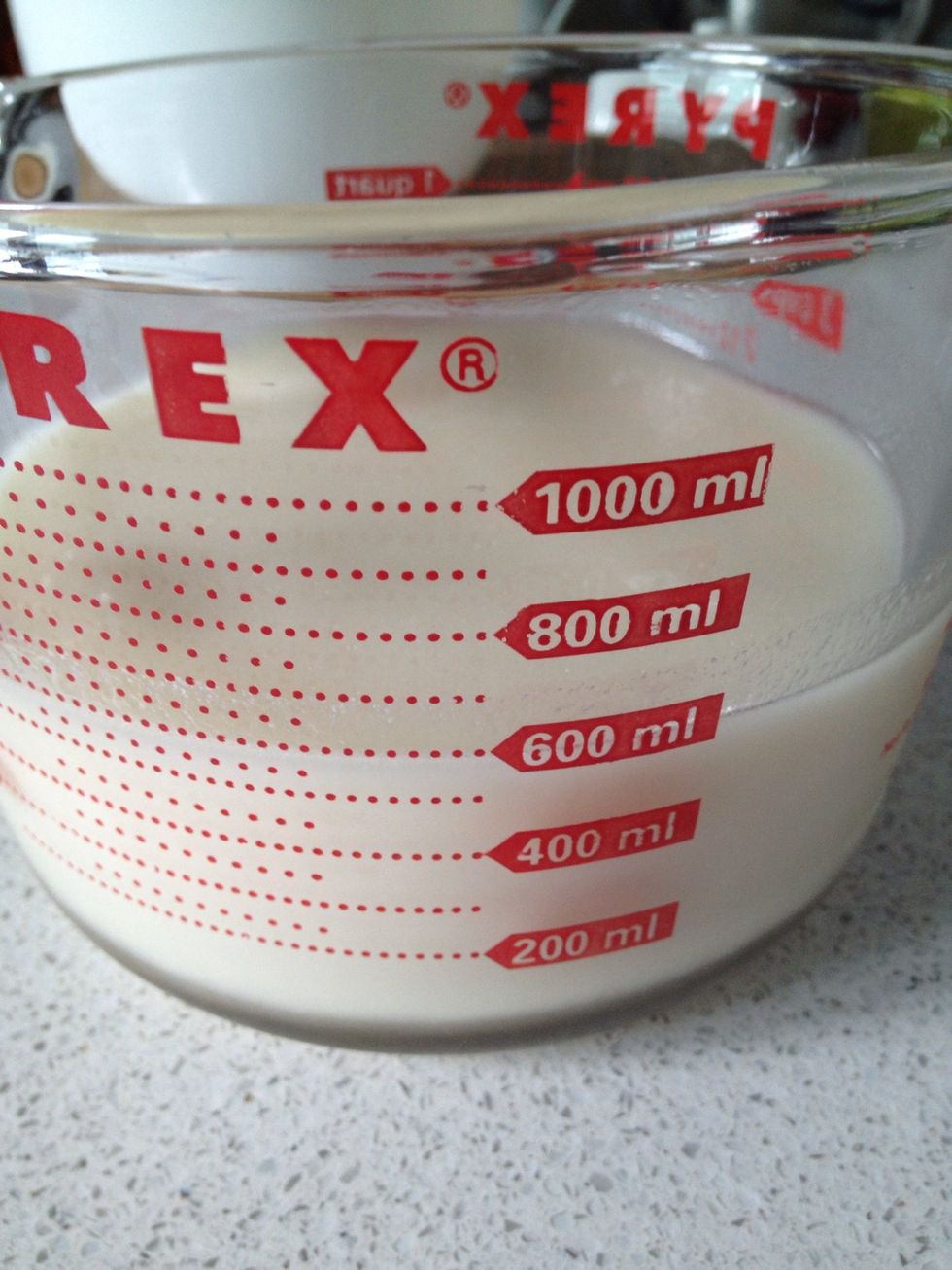 You should a bit more almond milk than you did water when finished.
All done! Keep the wet almond meal, it can be used in another recipe, check back for the guide soon!
Almonds - whole, with or without brown skin
Boiling water
Measuring jug
Fine mesh sieve
Bowl or ice cream container
Blender or Food processor
Gilli Feilan
A Modern medieval cook, member of the Society for Creative Anachronism, Master Cook in the Lochac Cooks Guild with a passion for historical food.