How to make almond milk
Almond milk is a creamy, nutty-flavored beverage..It has become a popular staple for those wishing to avoid dairy. Make it by soaking, grinding and straining raw almonds.
36
Soak your almonds in water for 12-48 hours..you will see that the almonds will expand (I used half sliced almonds to save a trip to the store)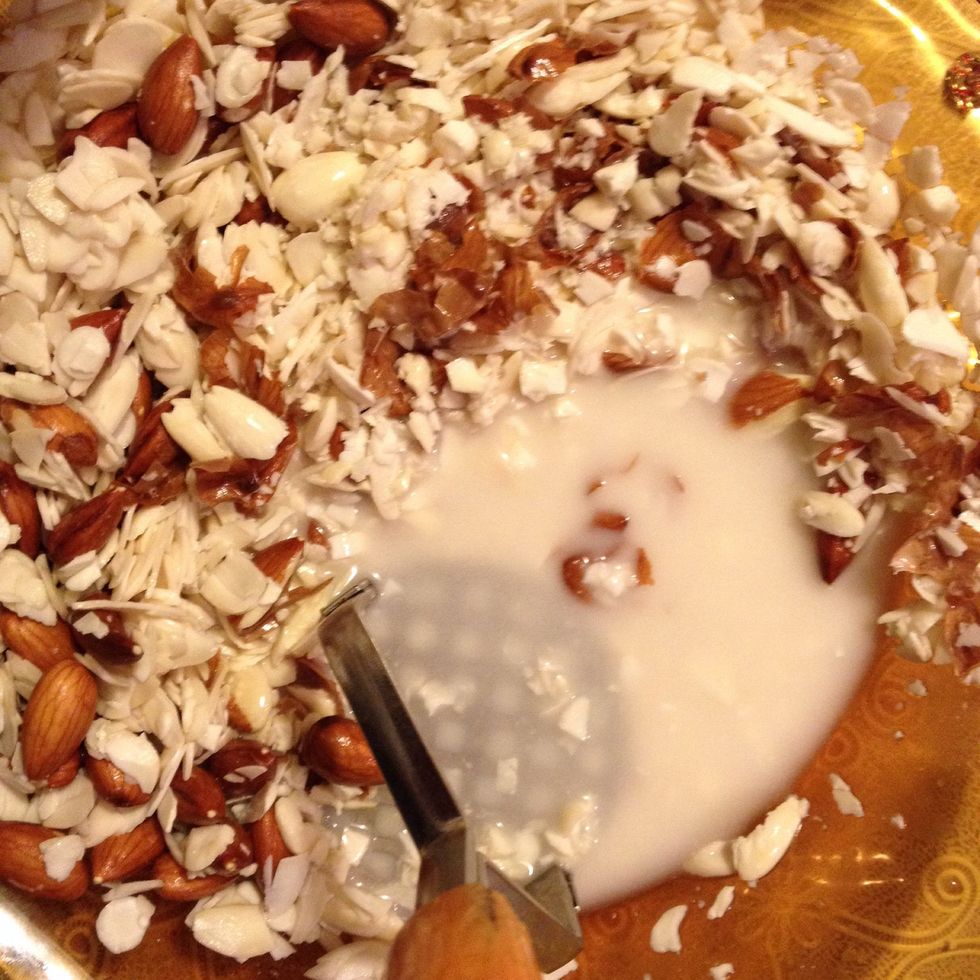 When it is time, drain and rinse your almonds. Blend or mash adding water as you go. (A blender is more ideal, but you can always go primal like me and use a masher!)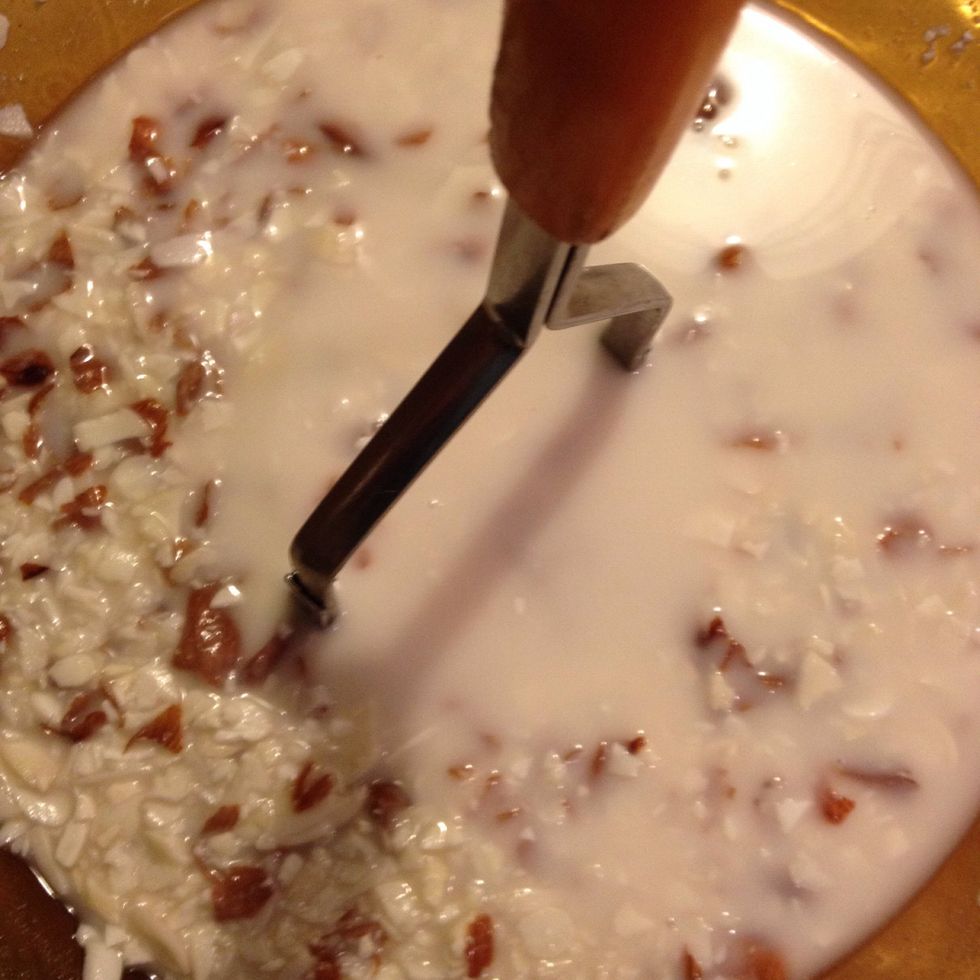 If you are using this method (without a blender) it will take you a while to crush all the almonds so be patient!
Pour mixture in cheese cloth and squeeze out whatever is left..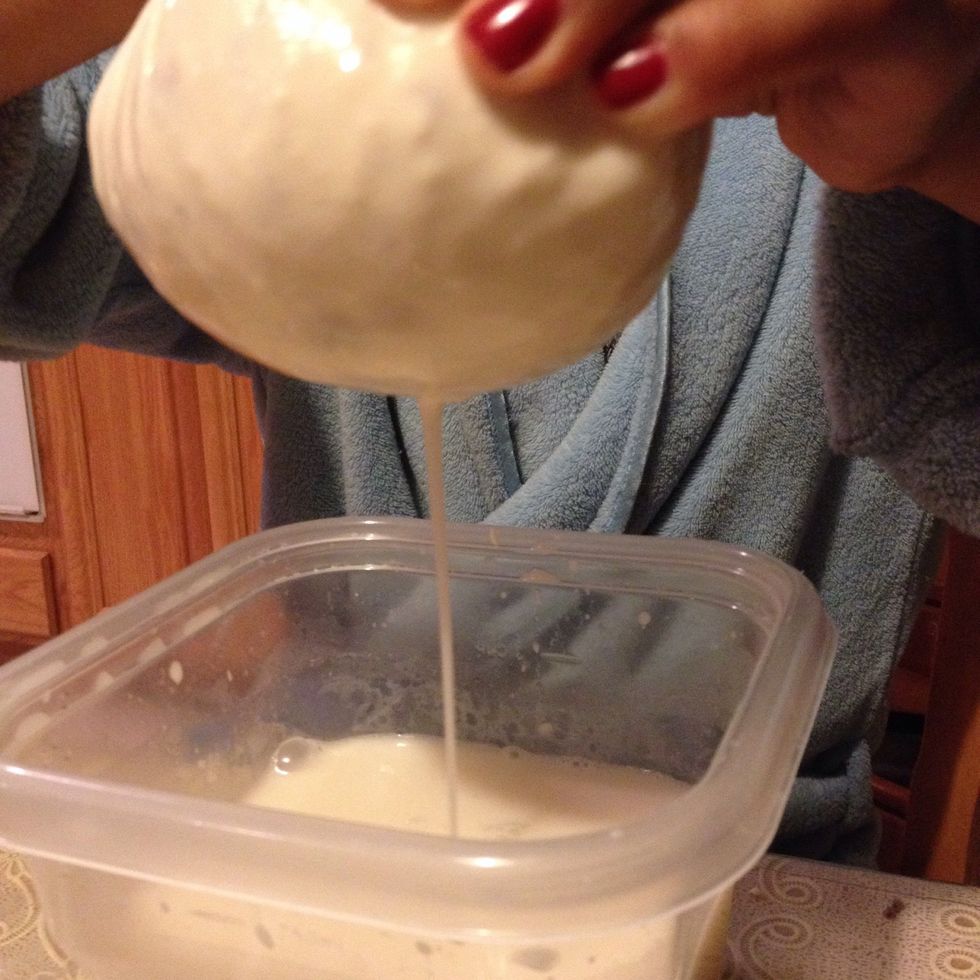 Excuse the bath robe 👀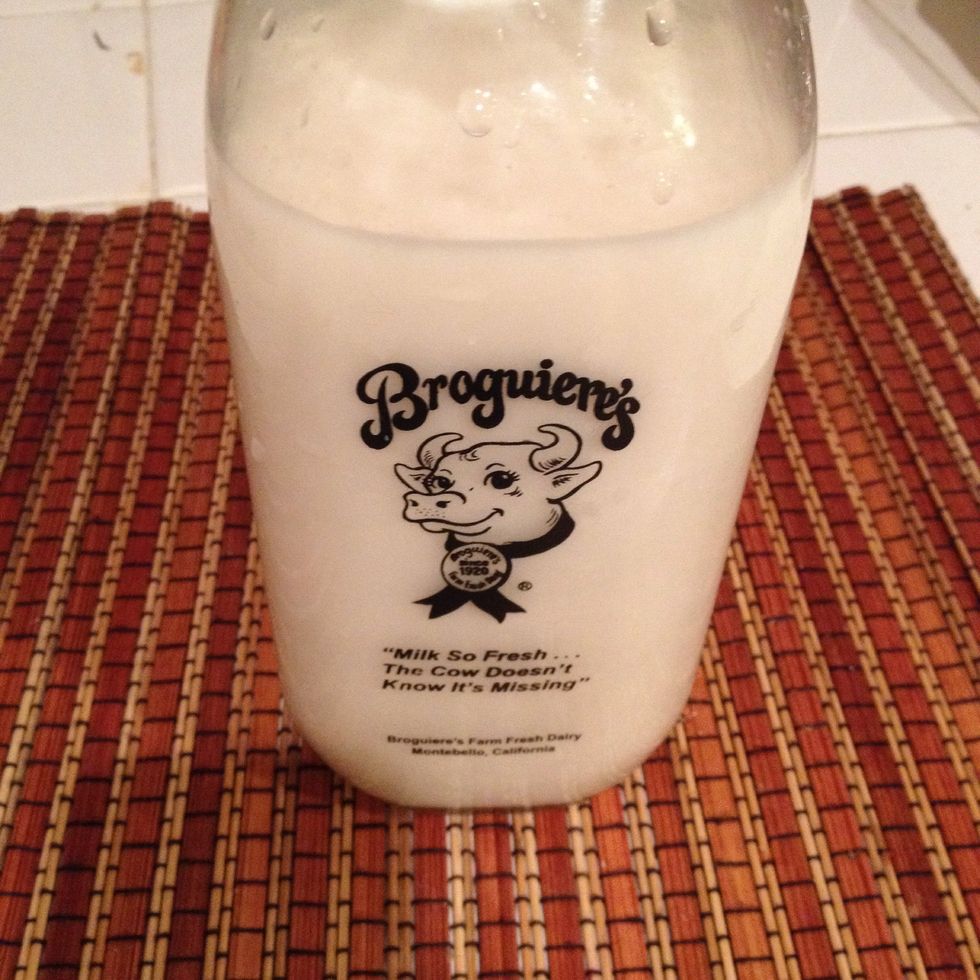 Add vanilla or honey if you'd like!! Enjoy!!
Almonds
Water
Blender (or masher)
Cheese cloth