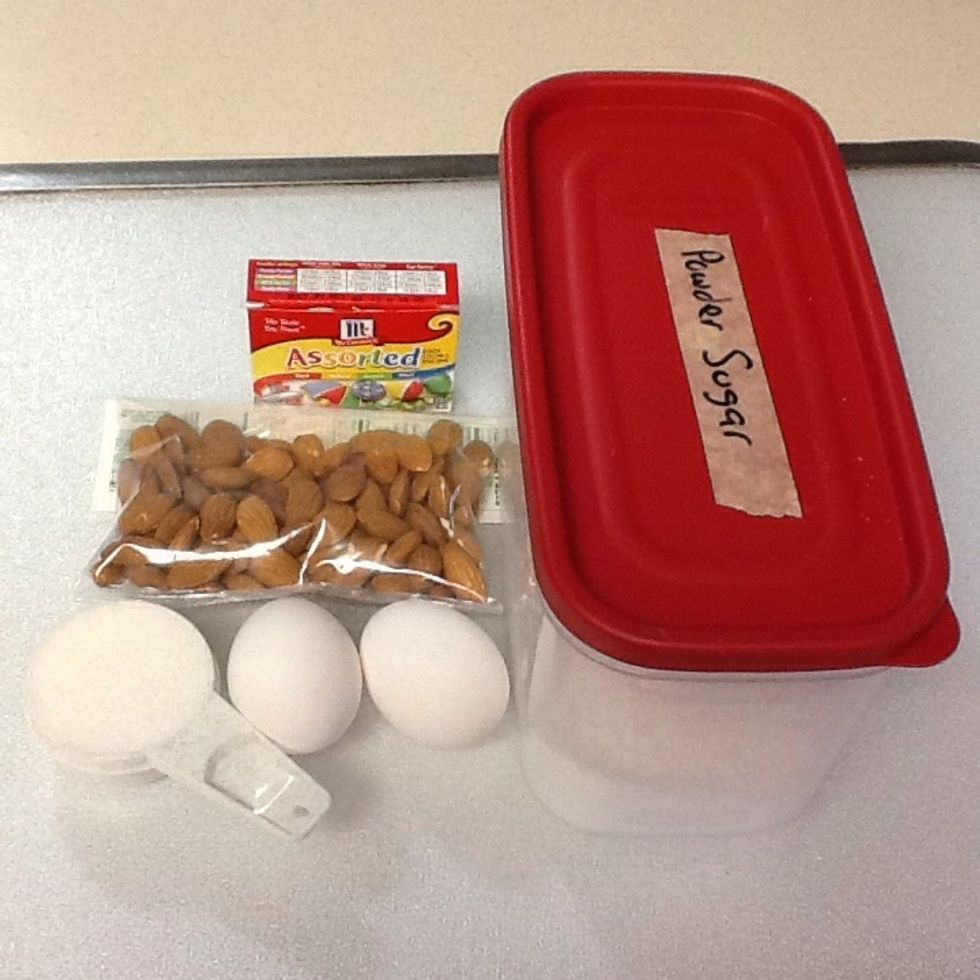 These are all ingredients we need.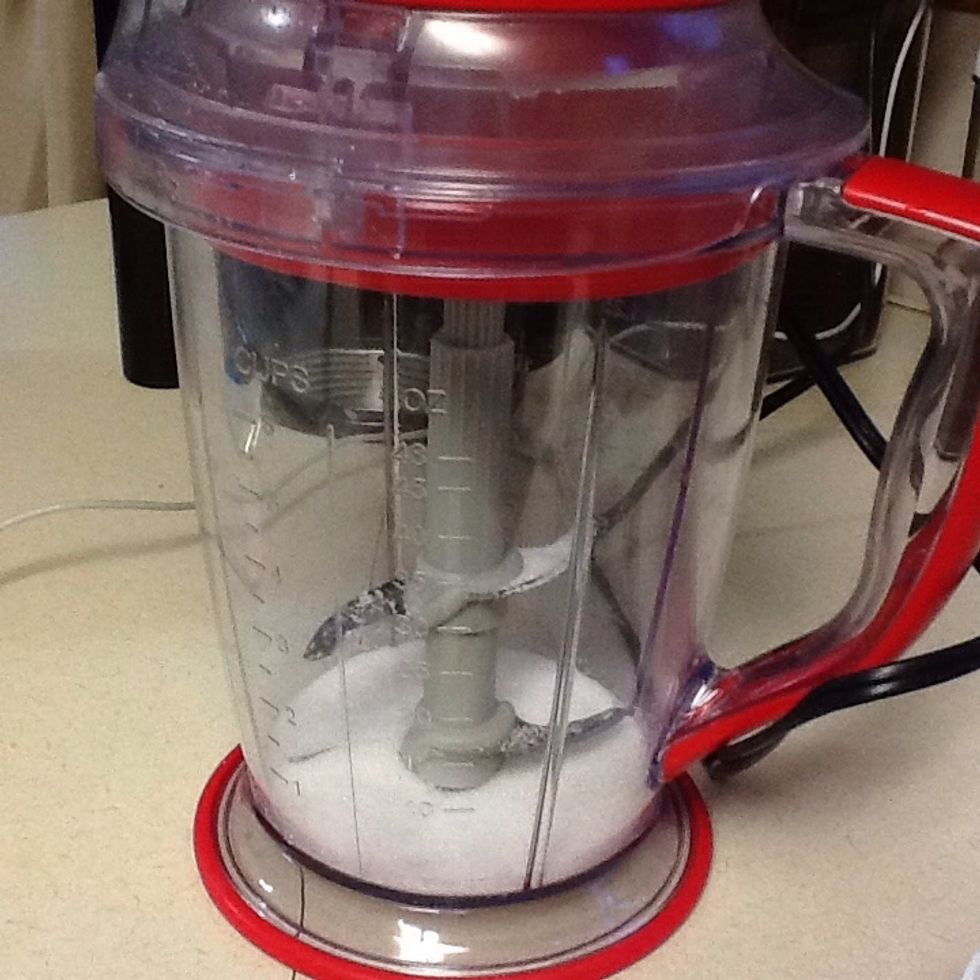 First, if you don't have superfine sugar, blend granulated sugar in a blender for 20 seconds.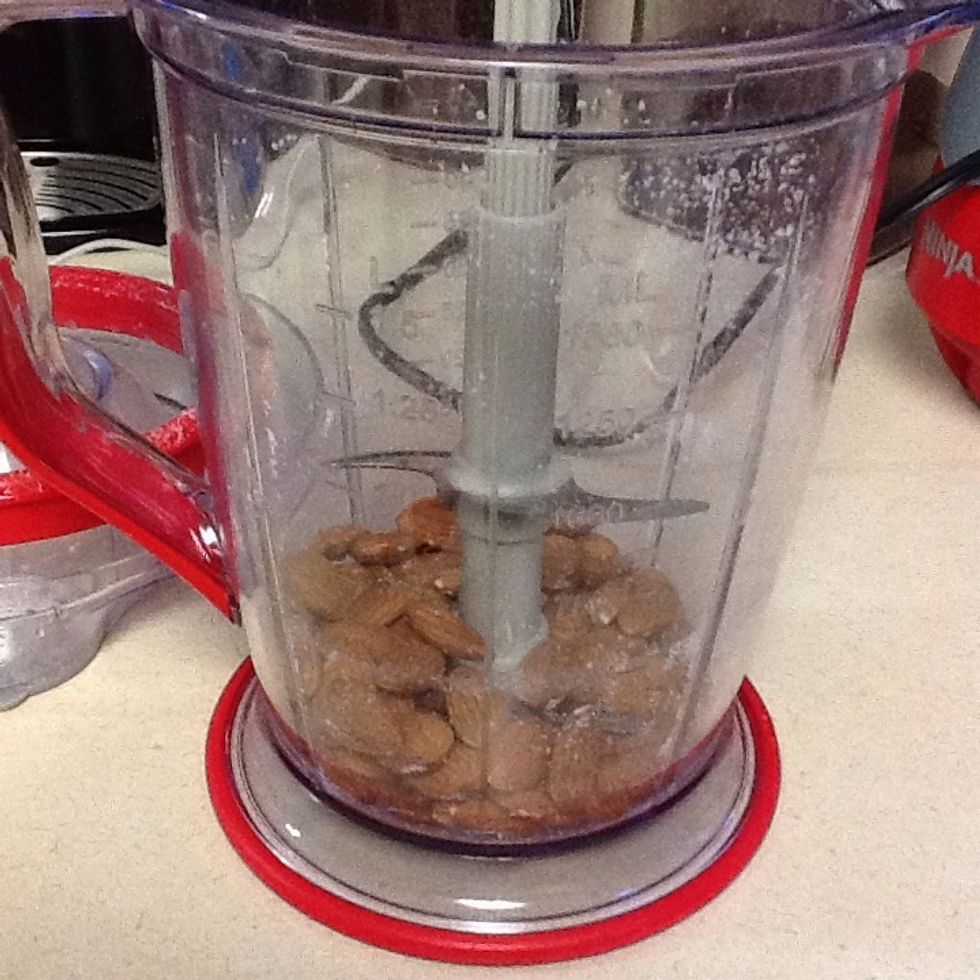 Blend almonds in a blender for 7 seconds or as long as you want to. The chunkier almonds, the bumpier texture of macaroons.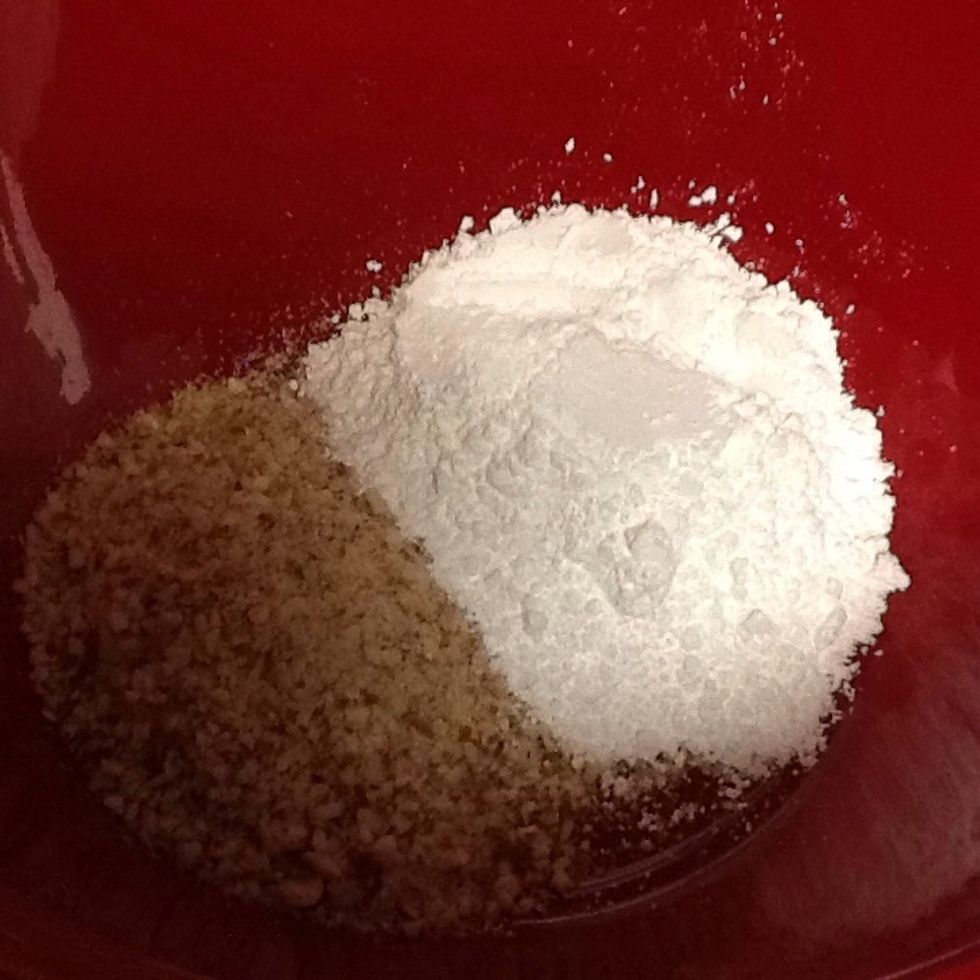 Mix the blended almonds with powdered sugar in a bowl.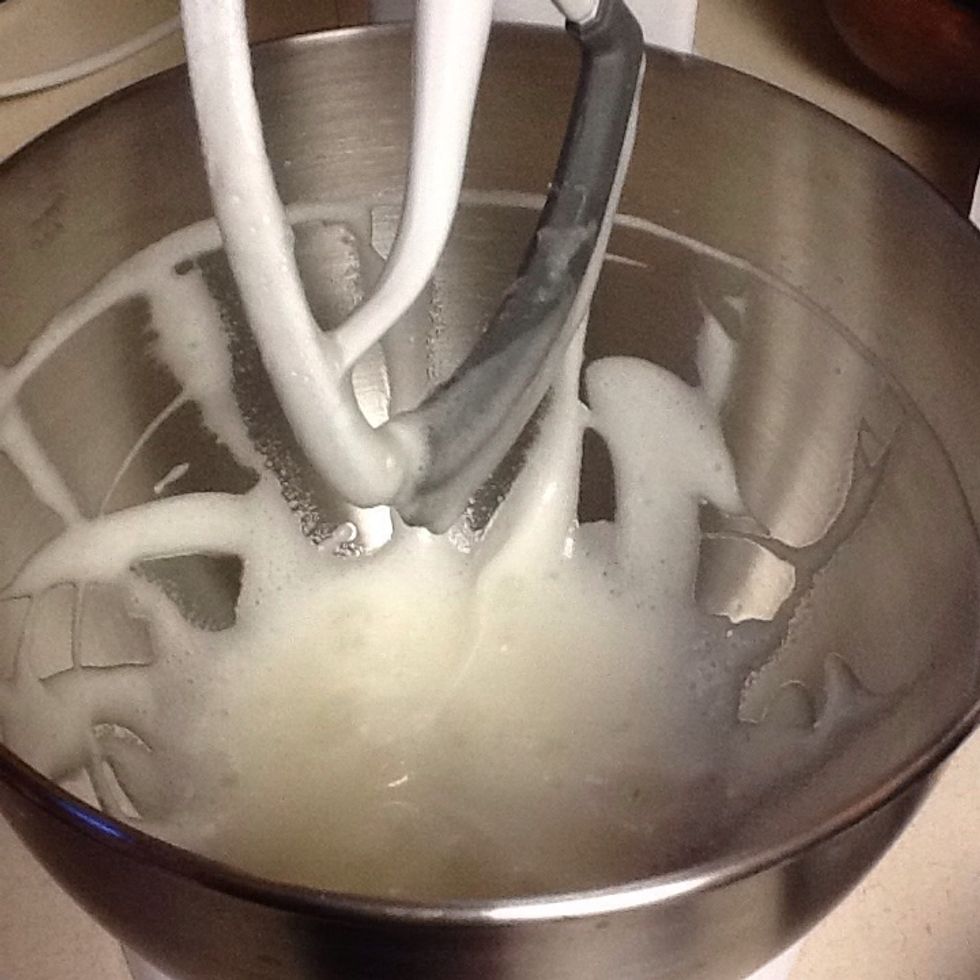 Then beat the egg whites to soft peak.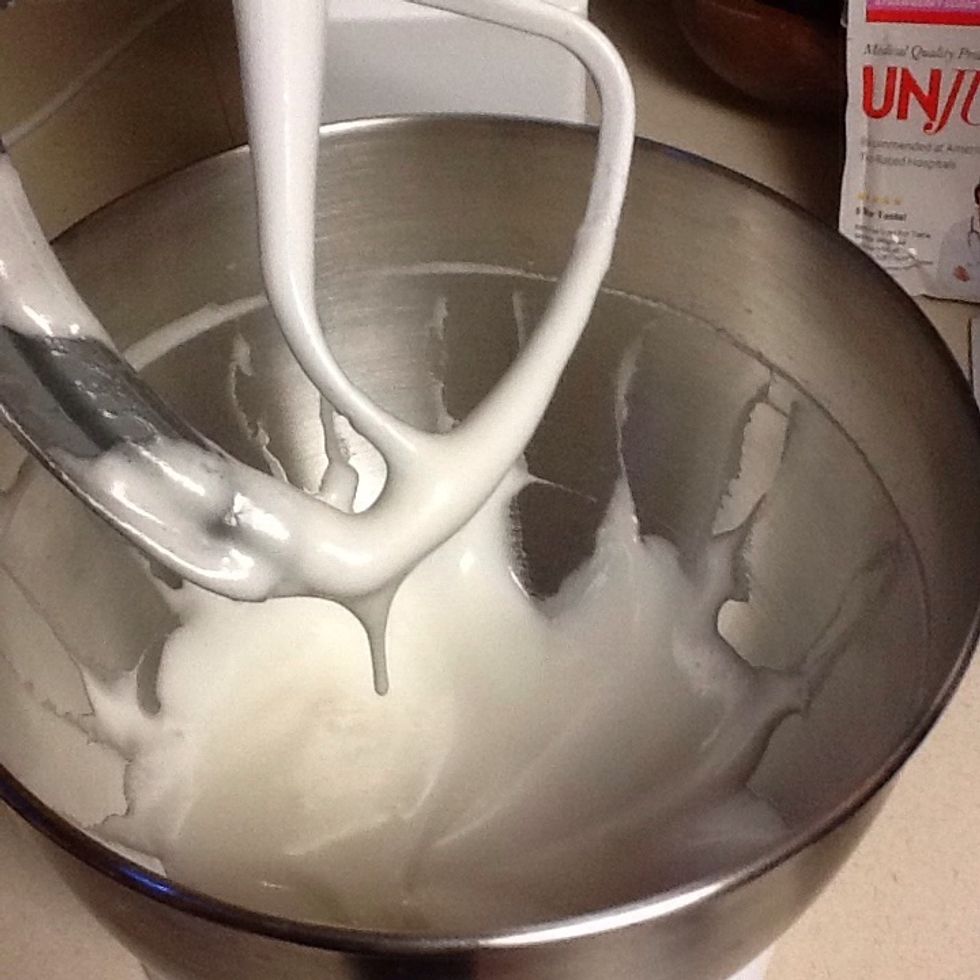 Then add superfine sugar into beaten egg whites. Whip until peaks are stiff.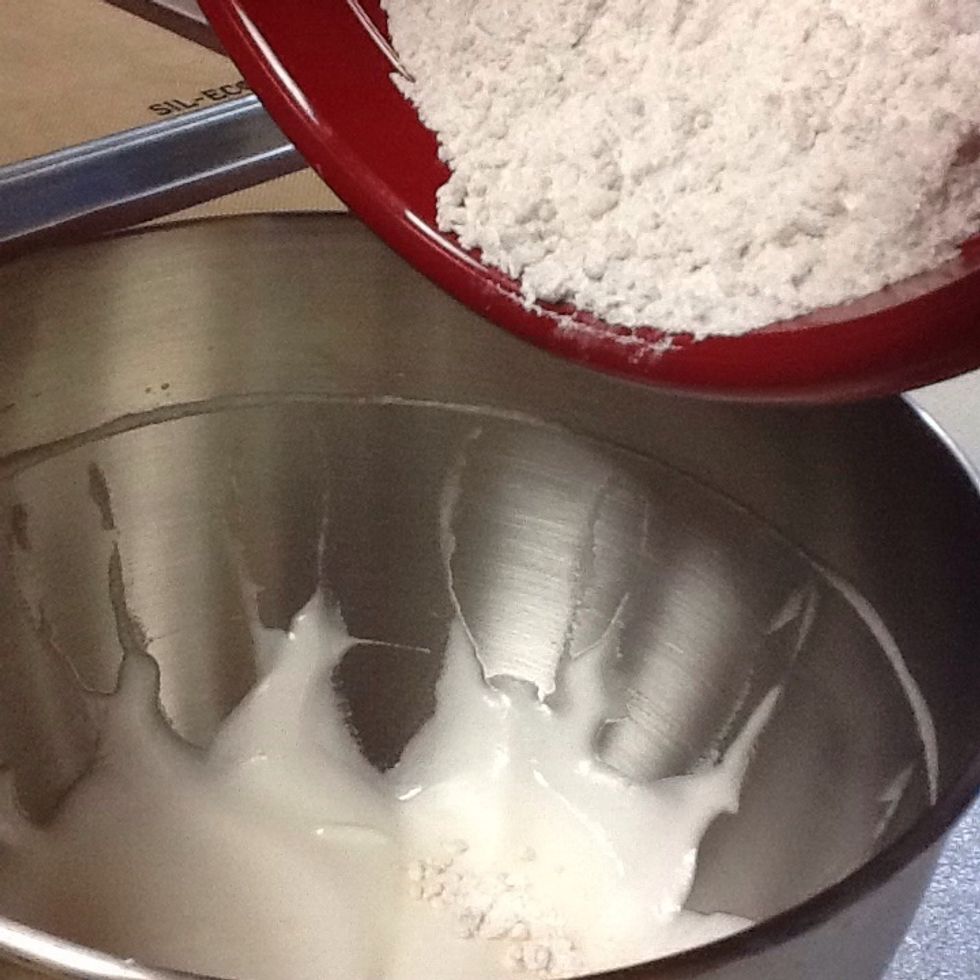 Then put the mixed almonds and powdered sugar in a bowl of beaten egg and superfine sugar.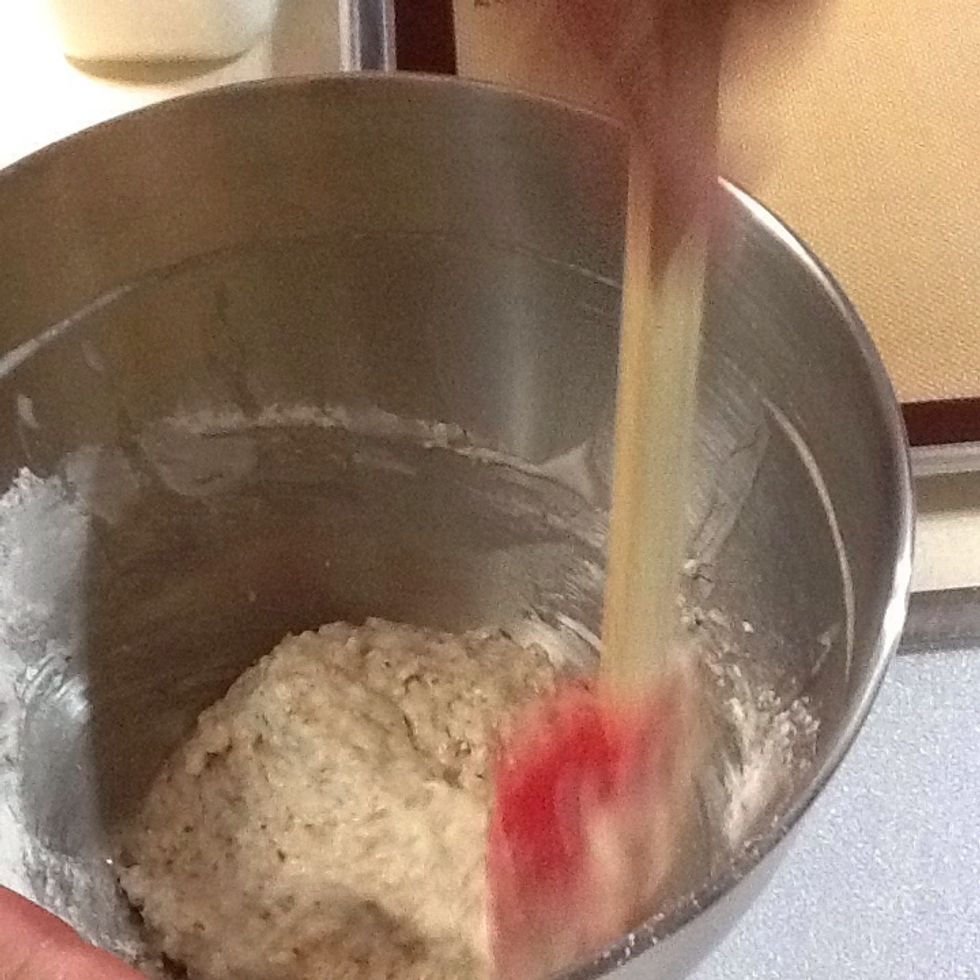 After you put them in the same bowl, fold the batter with a spatula for 60-65 times or until they all mixed.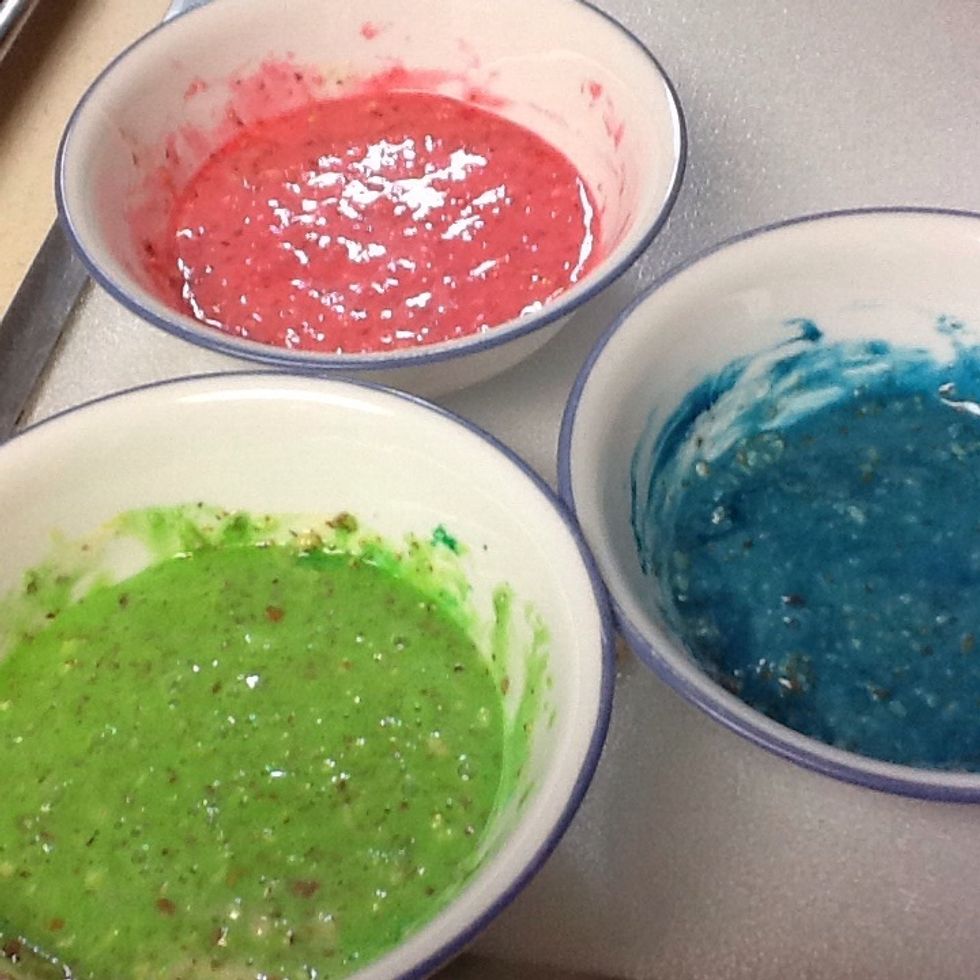 In this step, you can add some food coloring if you want to.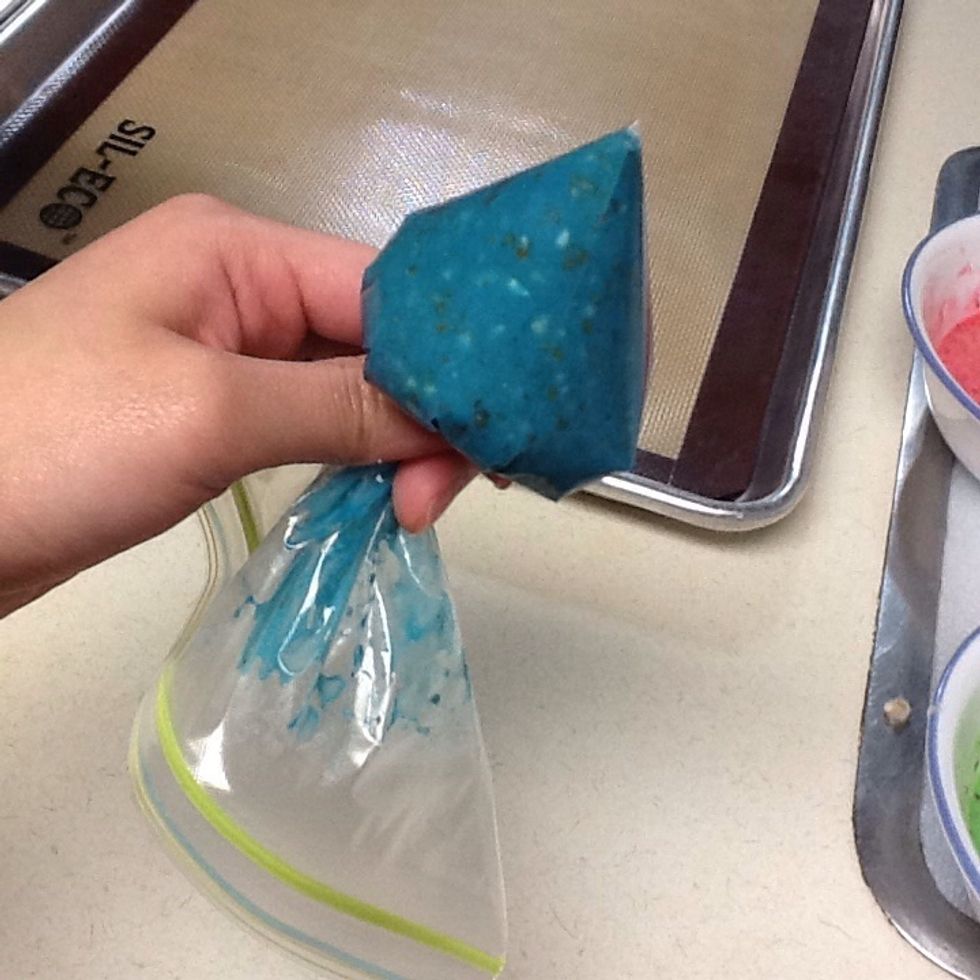 For piping, I used the Ziplock bag because it's easier for me. You can use piping bag!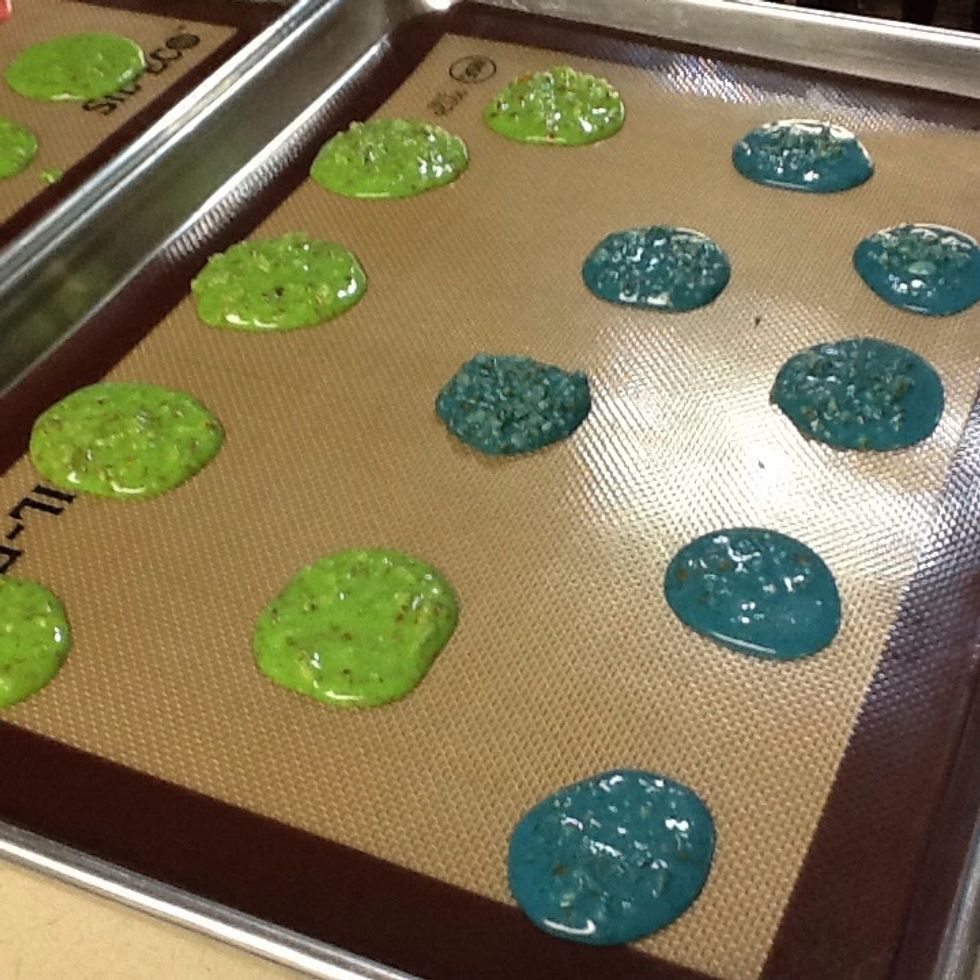 Pipe round of the similar sizes and at least one inch apart from each other on the baking sheet. If you want them to be easier to take off when they're done, you can use the parchment paper.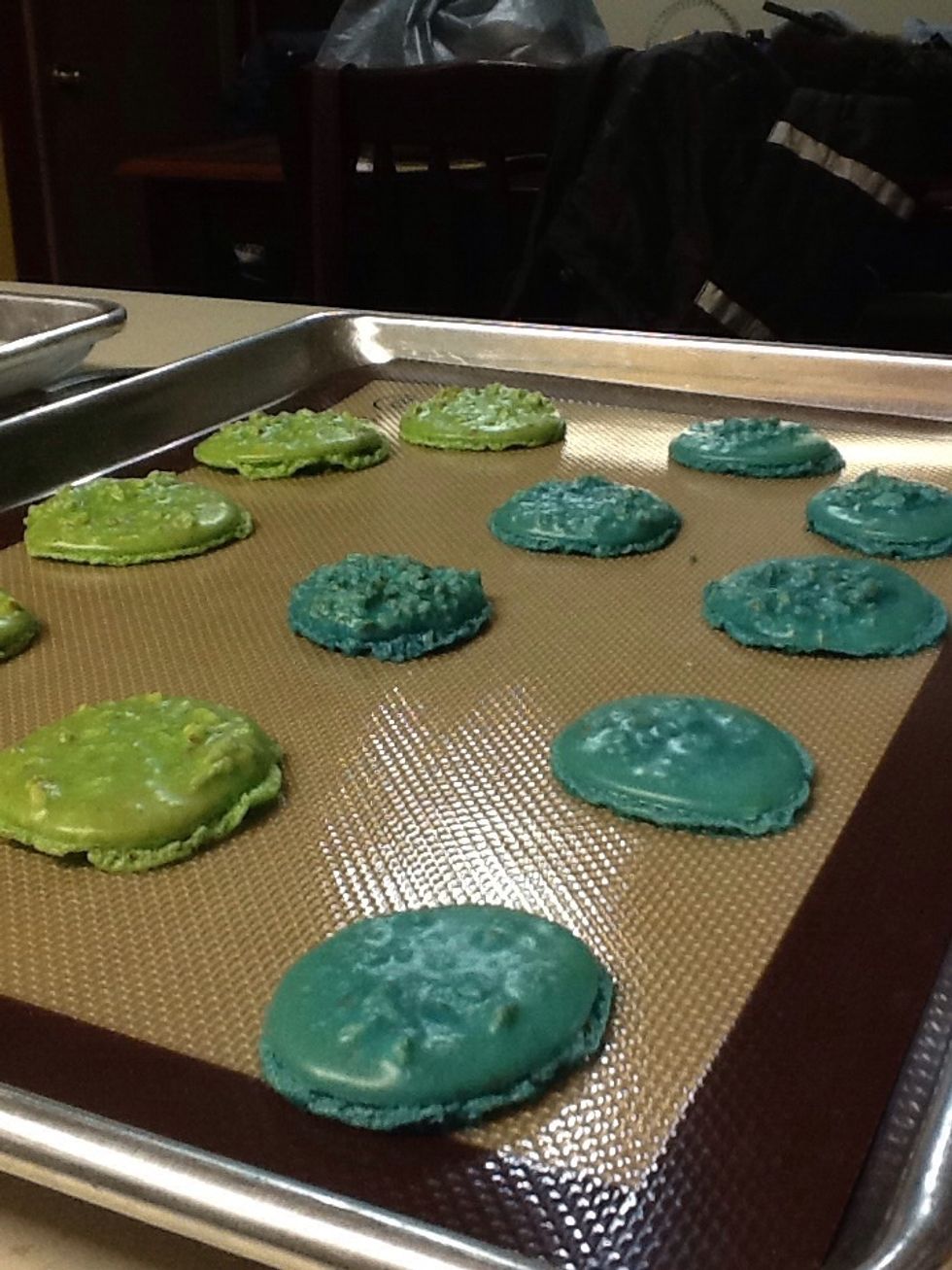 Bake for ten minutes at 325 degrees preheated oven. Don't allow them to brown. Then cool them for about ten minutes.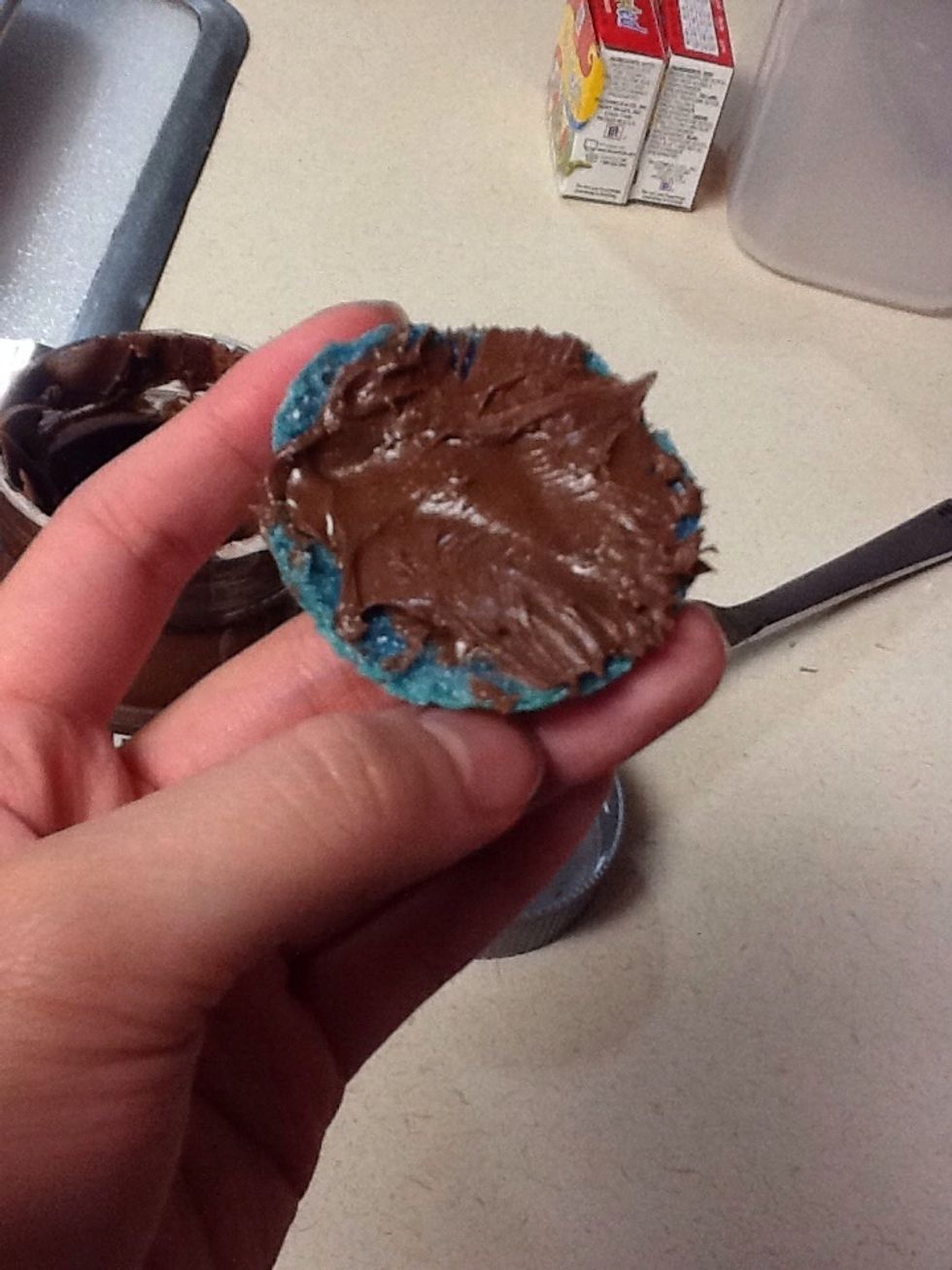 Add frosting, chocolate, jam , or whatever you want!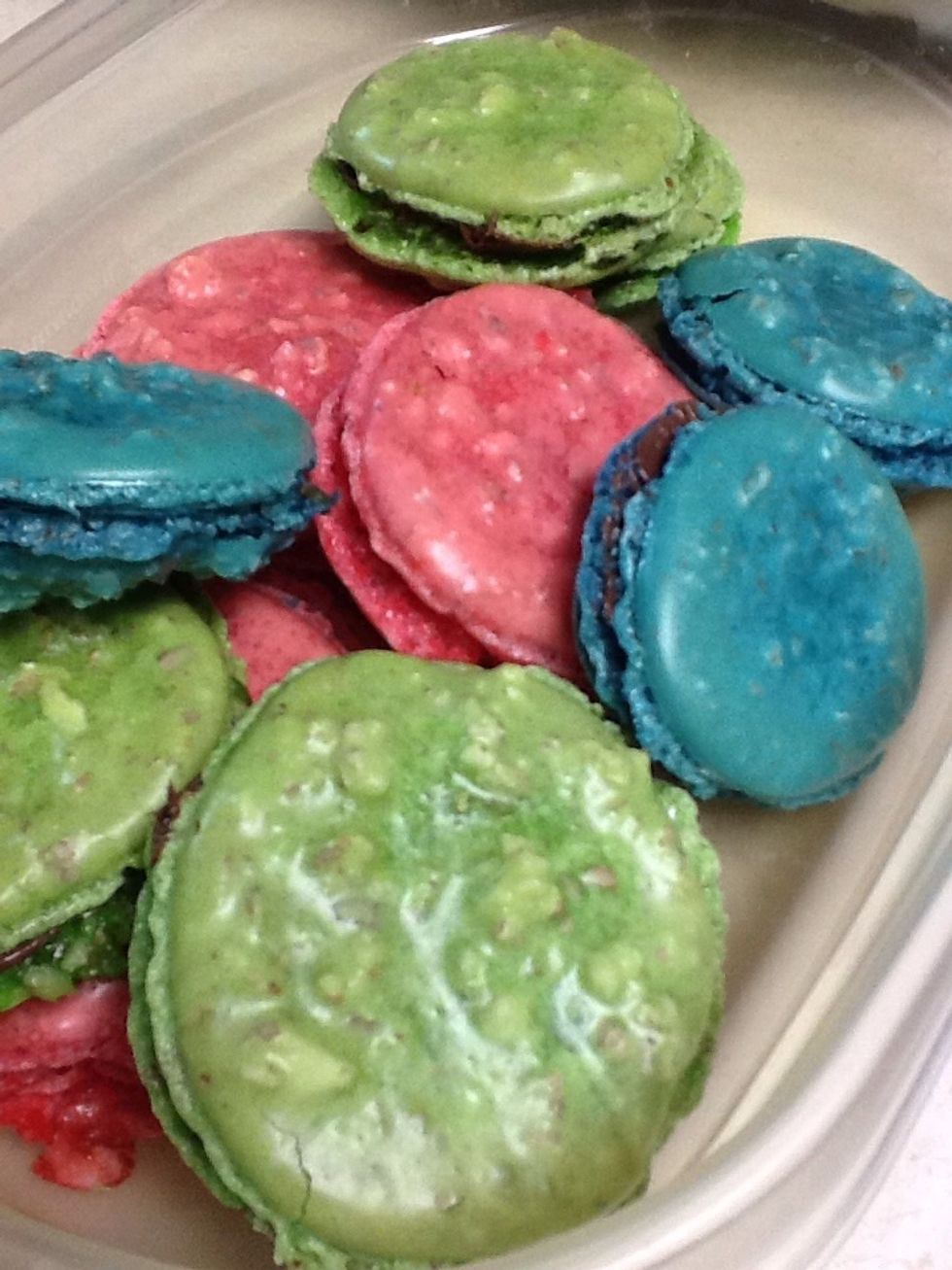 Take two halfs and put them together. Done! Have fun eating almond macaroons.
0.0c Almonds
1.0c Powdered sugar
2.0 Egg whites
0.0c Superfine sugar
Food coloring (Optional)