Fresh baked, crisp on the outside, soft at the core with a zesty twist.
16
Pre-heat the oven at 375 degrees F.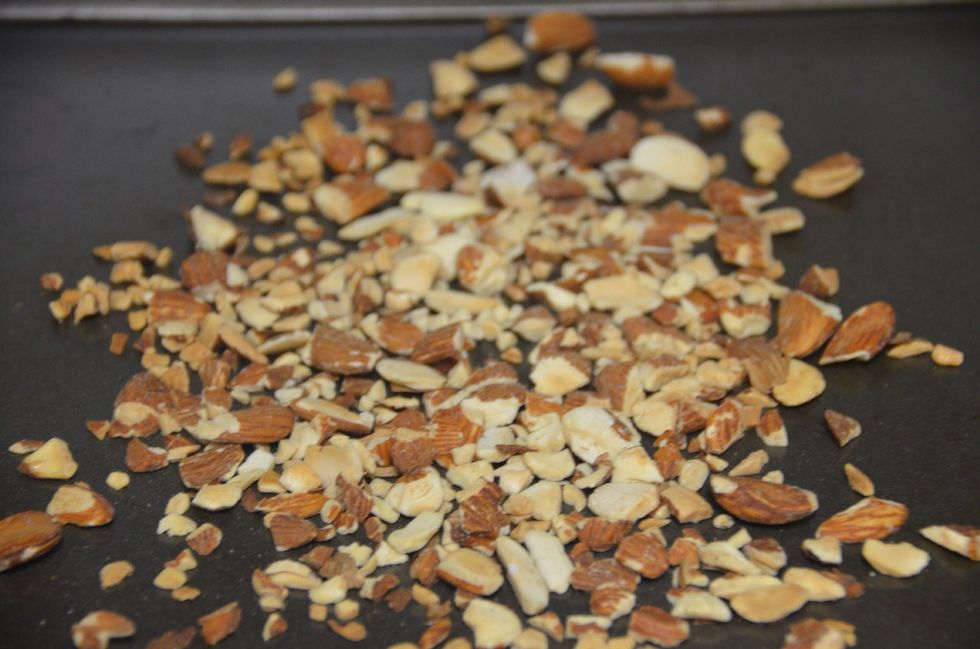 Chop the almonds and toast them in the oven until light brown in color and keep them aside.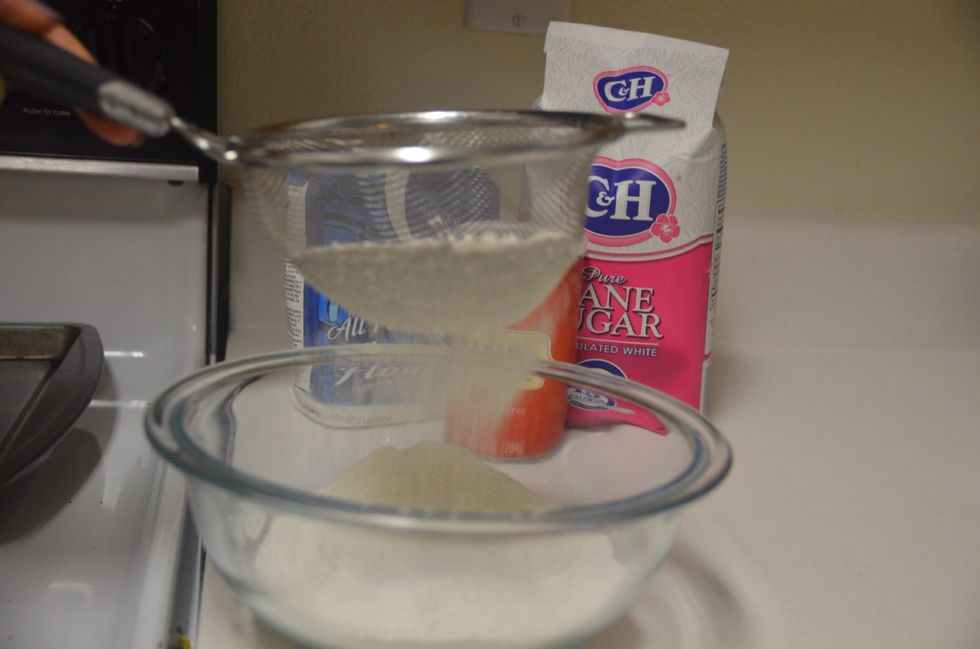 Dry ingredients :-in a bowl Sift flour, baking powder and salt. Mix well and keep it aside.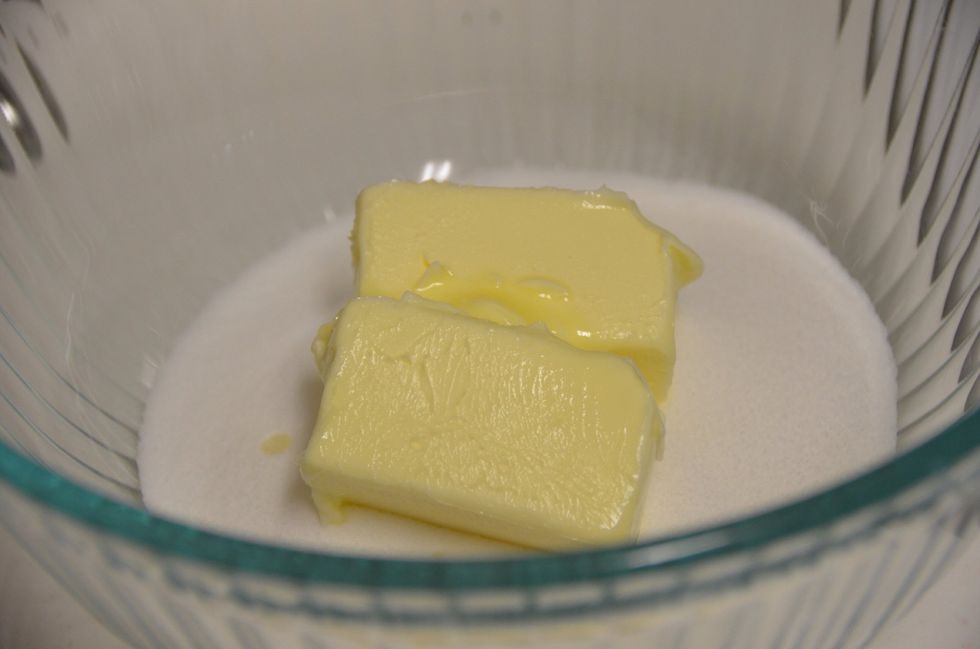 In another bowl combine butter and sugar and beat with a hand mixer.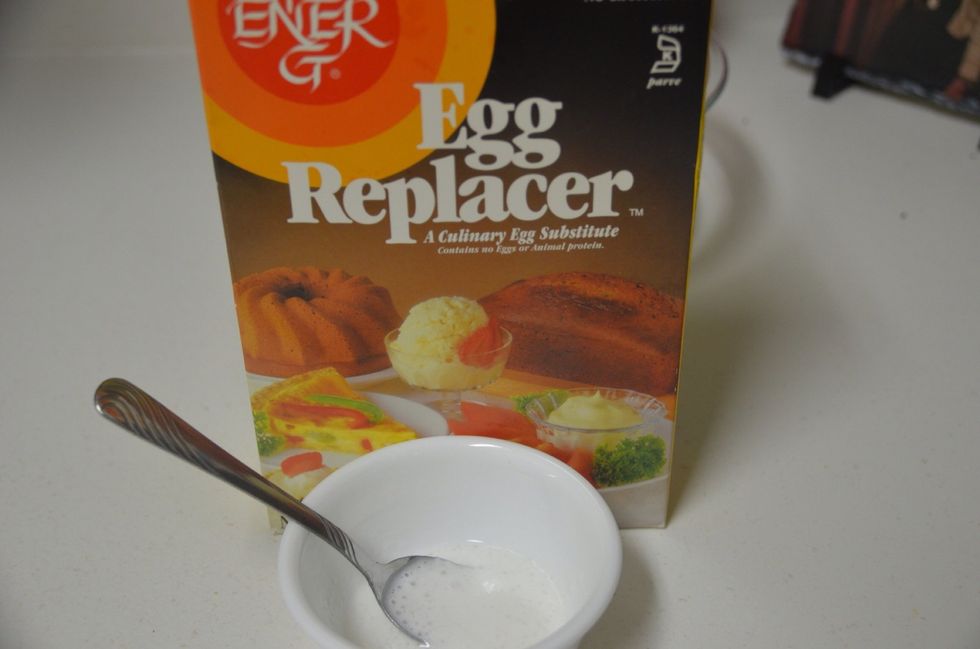 This is the egg replacer I used-instead of eggs. Mix one tsp of eggreplacer with 1tbsp of warm water.
This how it should look once the sugar and butter is mixed. It's light and fluffy .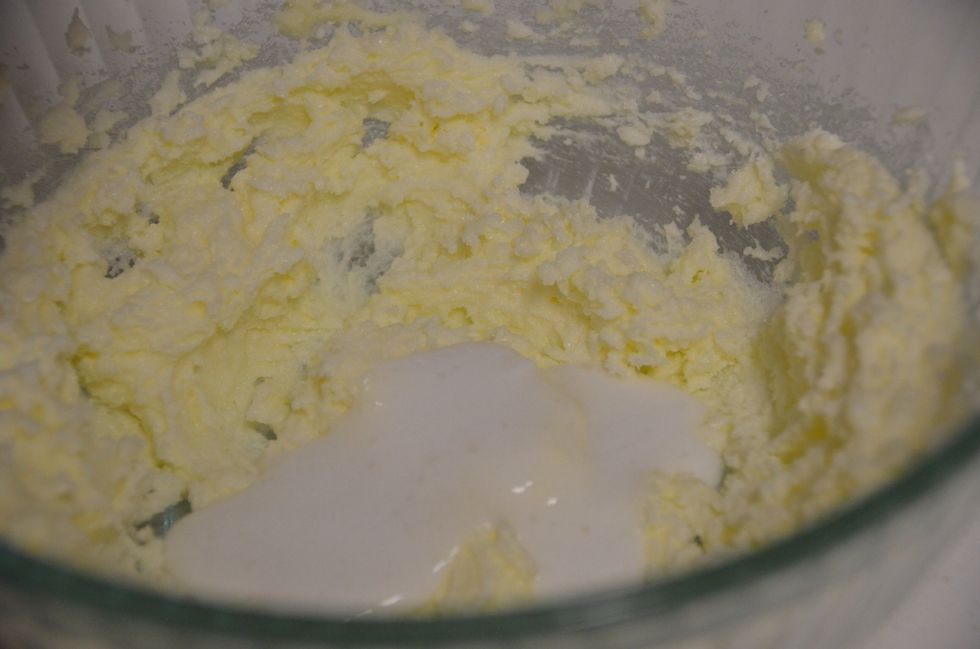 Next add the egg replacer, almond extract, milk, and vanilla extract.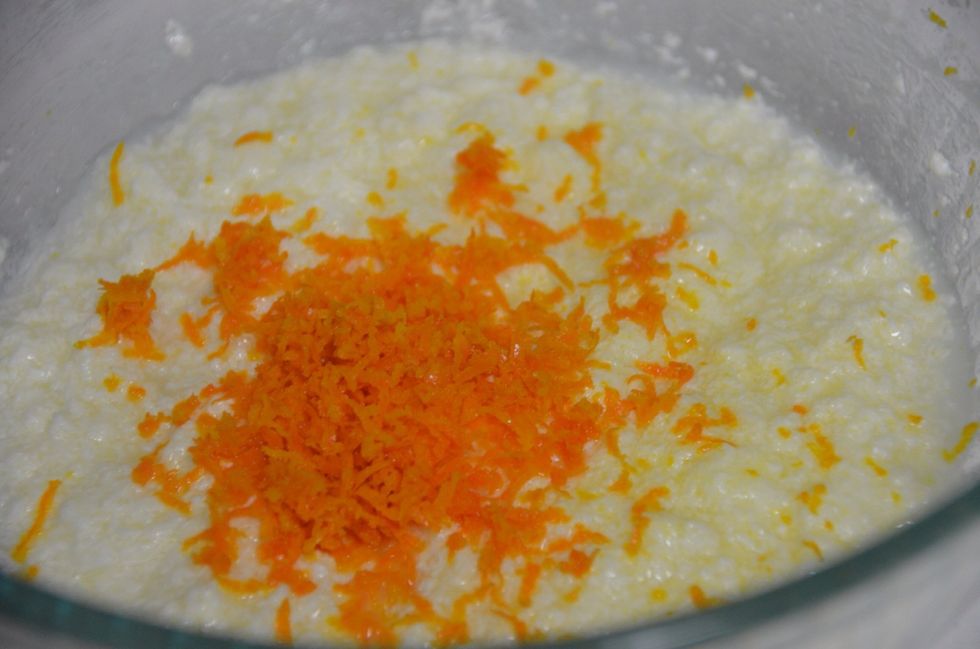 Add the orange zest and mix. Next Slowly fold in the dry ingredients into this mix.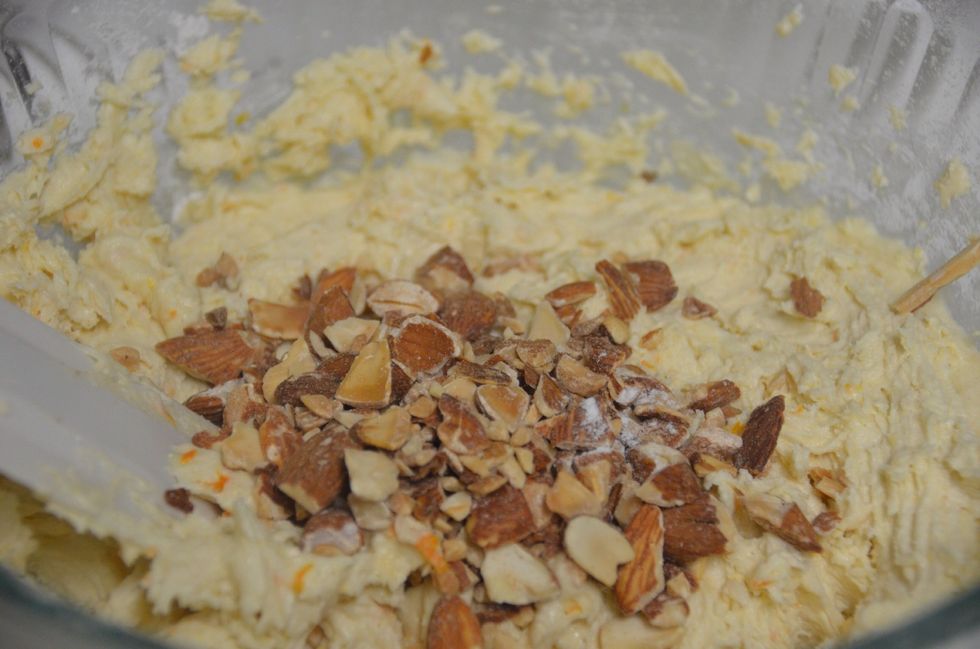 The cookie dough will look like this once you add the dry ingredients and mix with hand mixer. Then Add the toasted almonds.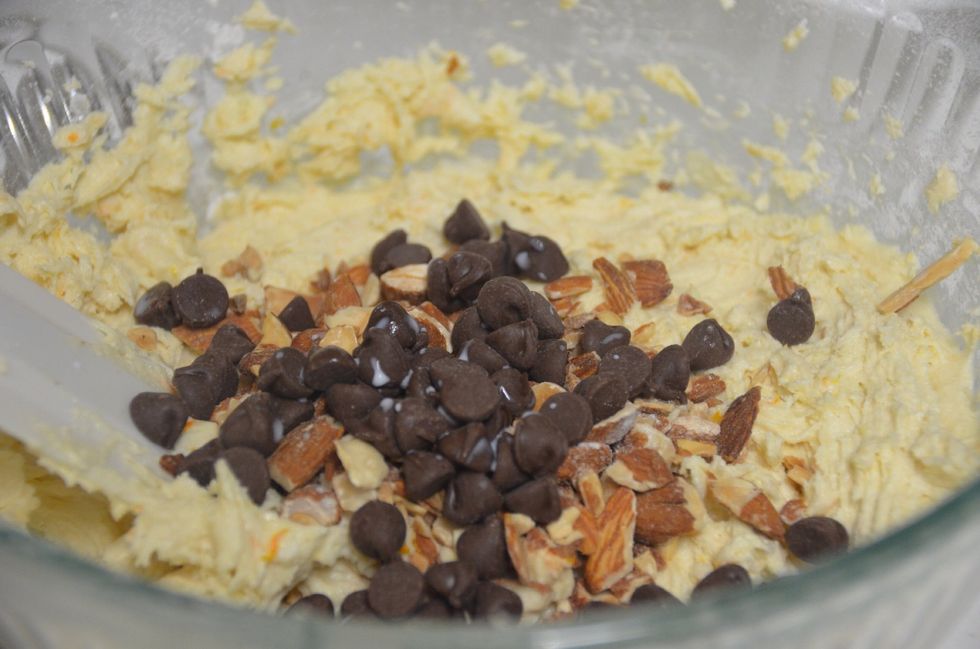 And chocolate chips and fold them into the mixture. Use a spatula to mix.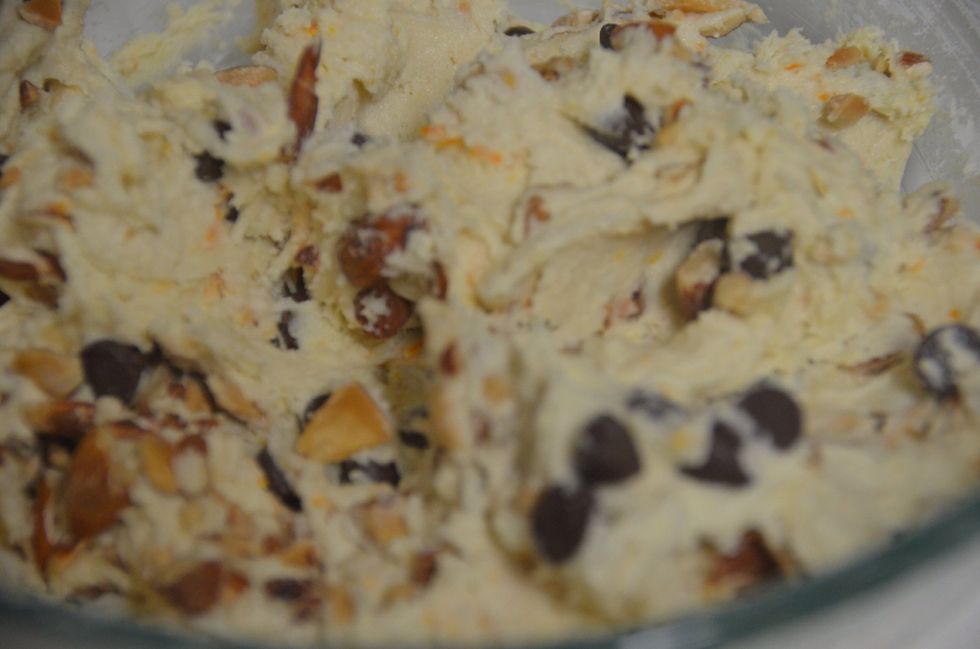 This is how it looks with the almond and chocolate chips.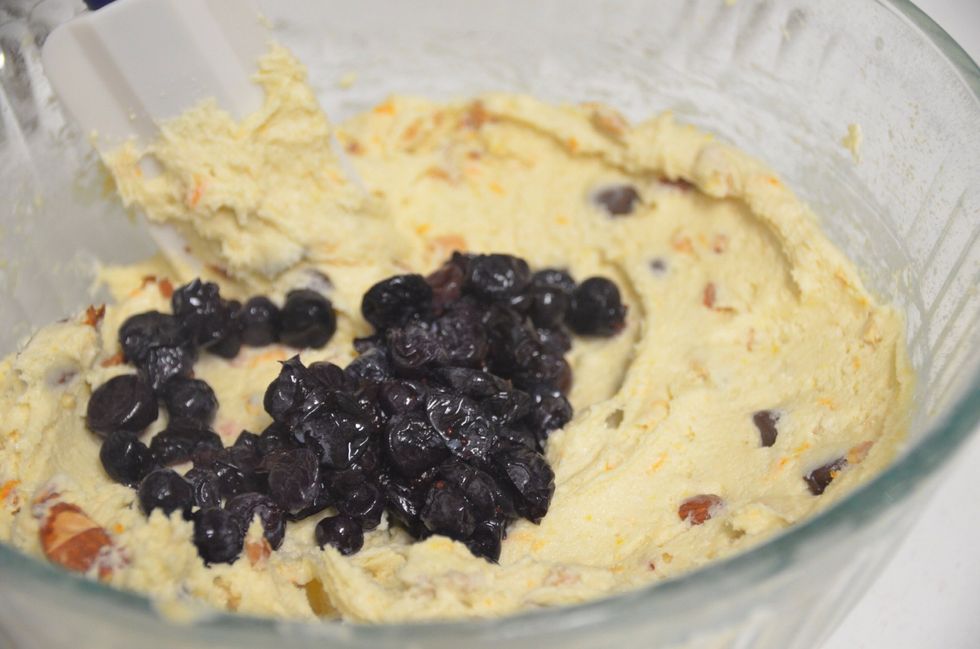 Now add the thawed blueberries and fold it into the mixture very lightly. Do not stir a lot. To avoid the spread of color from the berries.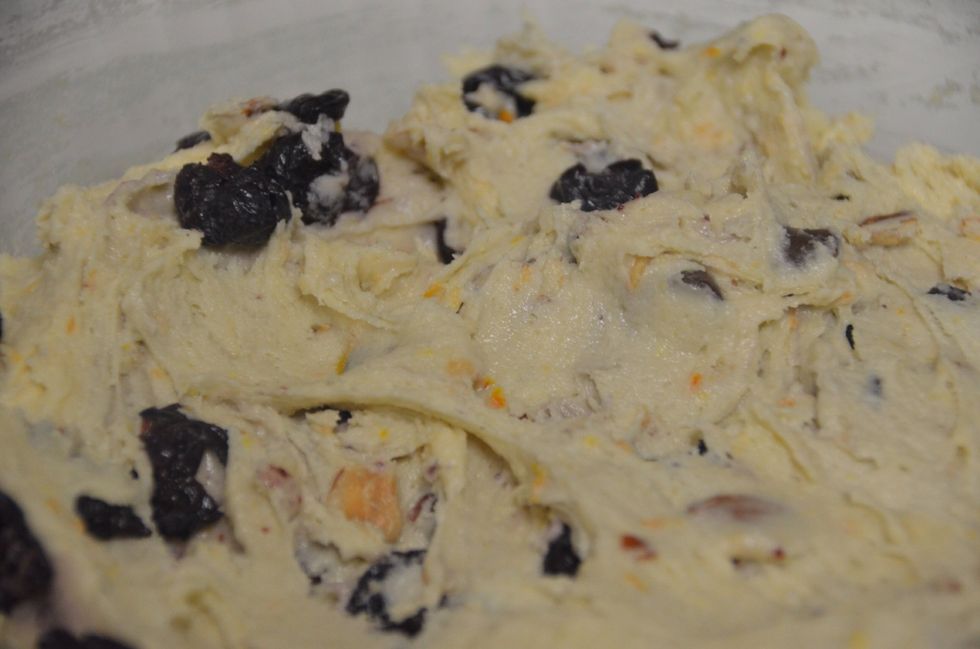 The cookie dough is ready :))
Cover it with plastic wrap and refrigerate for 30 mins.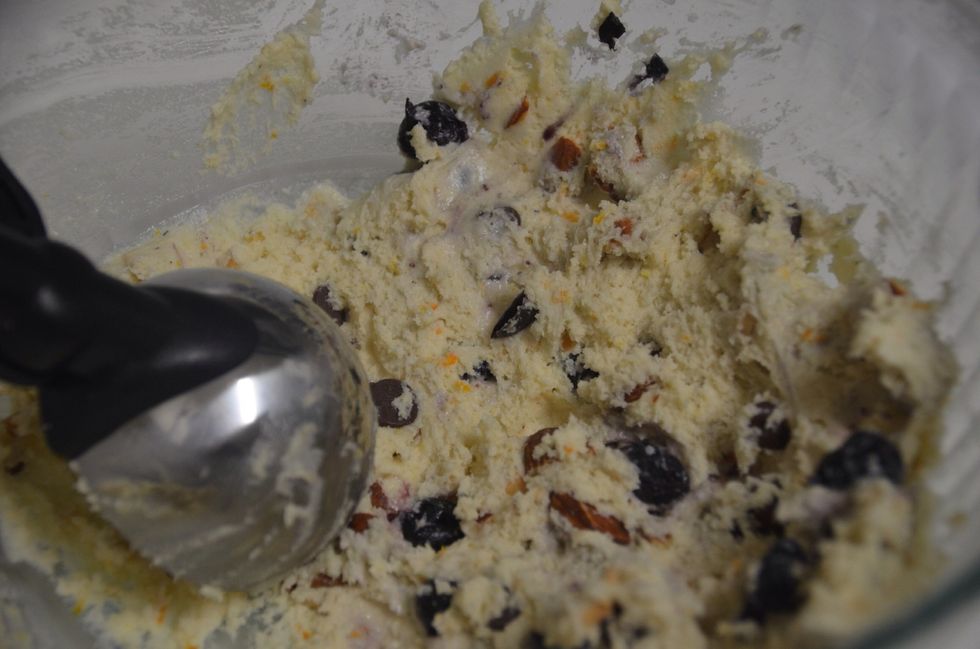 Scoop the dough using an ice cream scoop on a baking tray lined with parchment paper.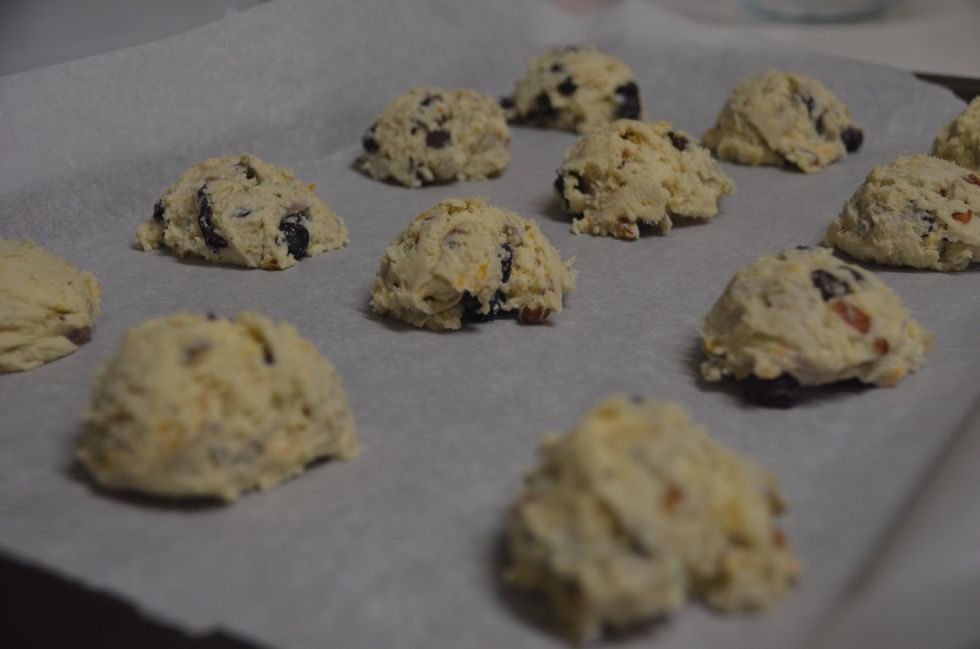 You can use any size ice cream scooper. Use ice cream scoop to create equal size cookies.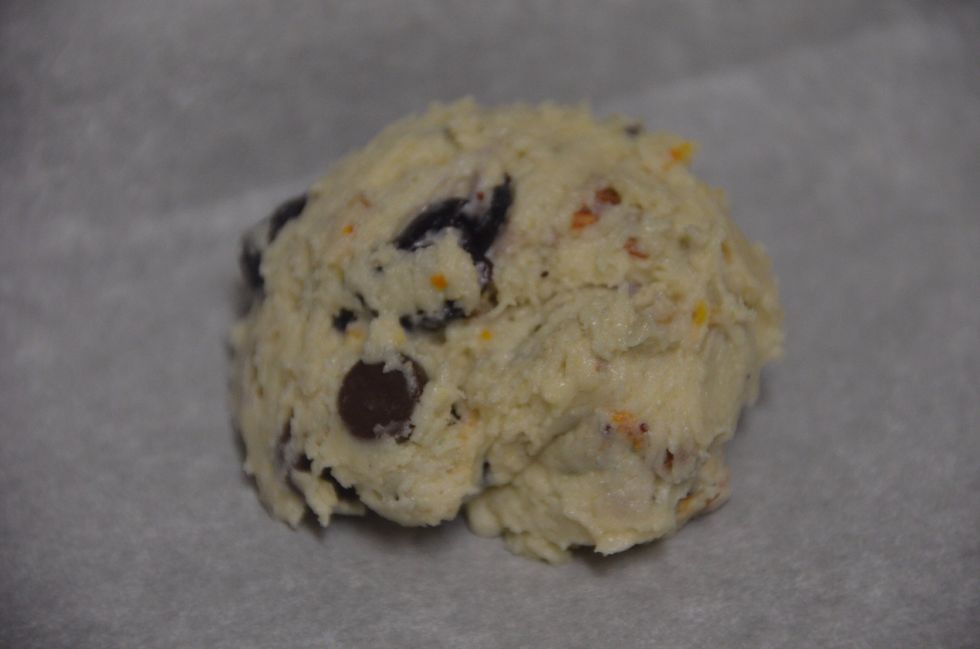 Bake in the oven at 375 degrees for 15 mins until golden brown.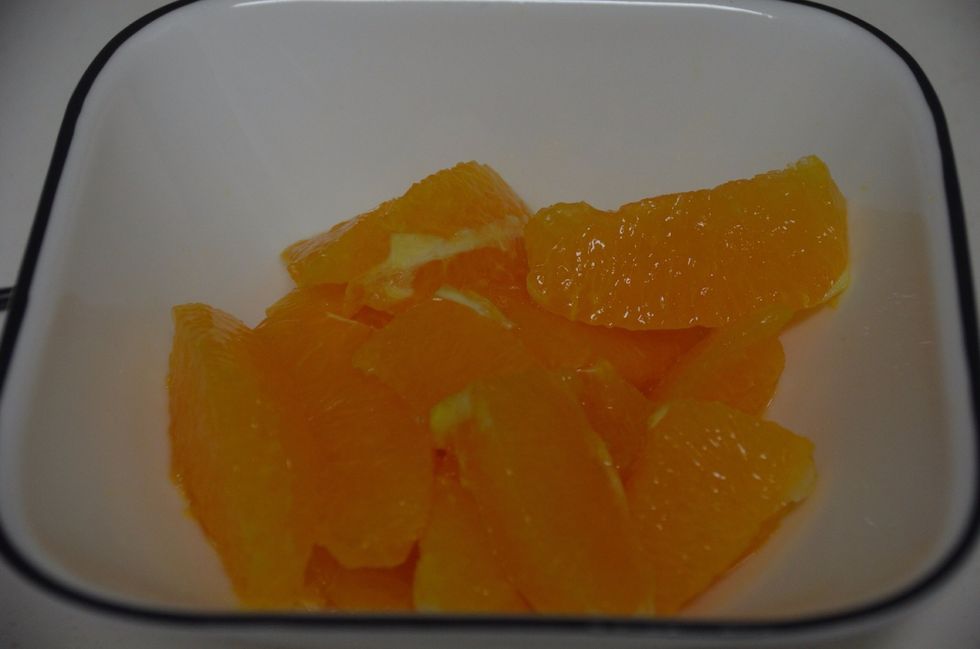 You can enjoy the orange while the cookies are baking. Like I did :)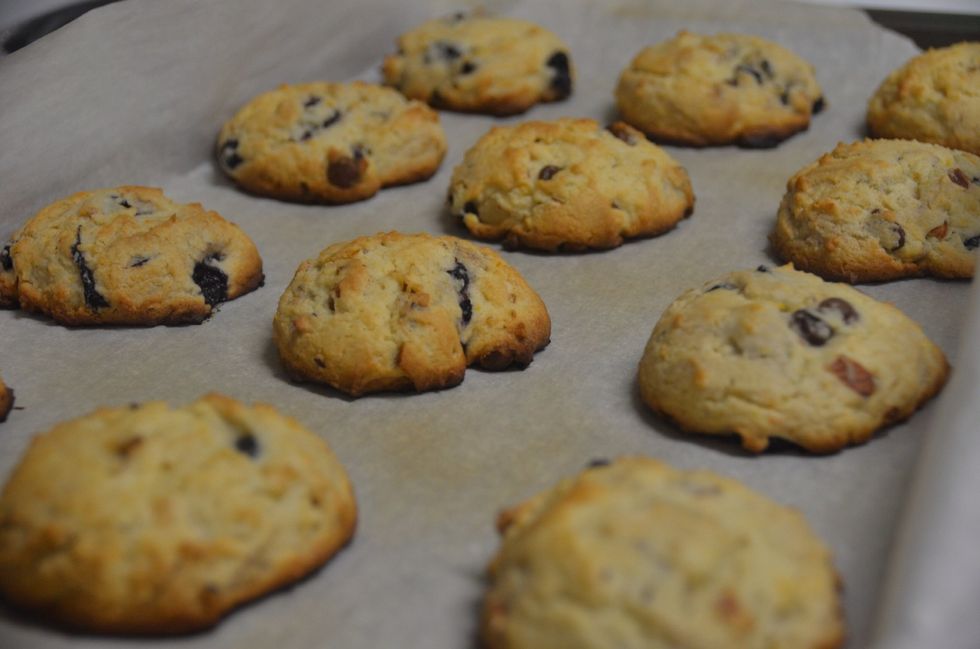 Cookies are ready. Cool them on a wire rack.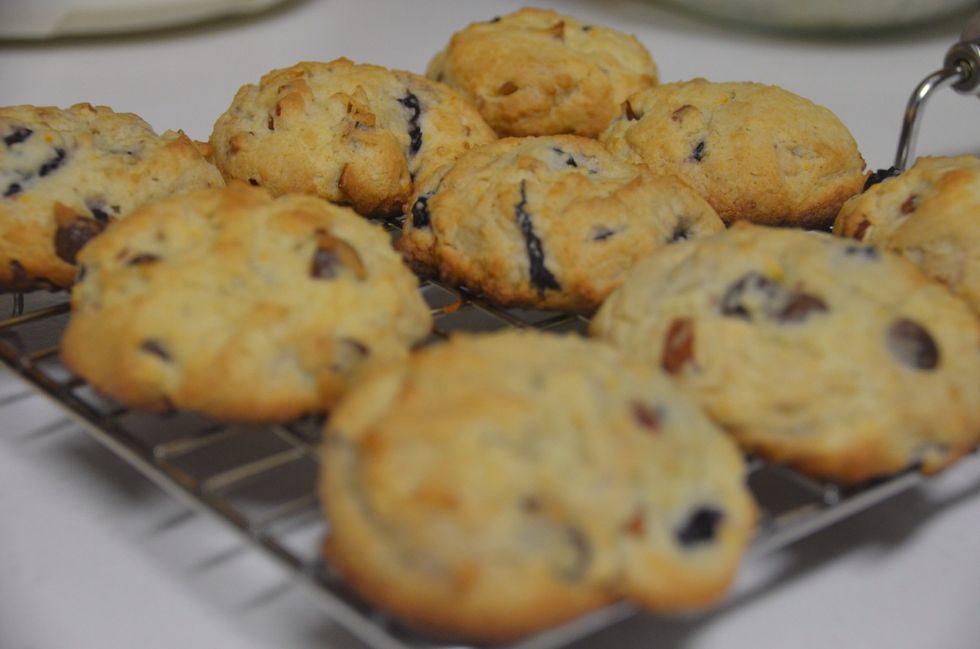 store them in airtight container. Enjoy:)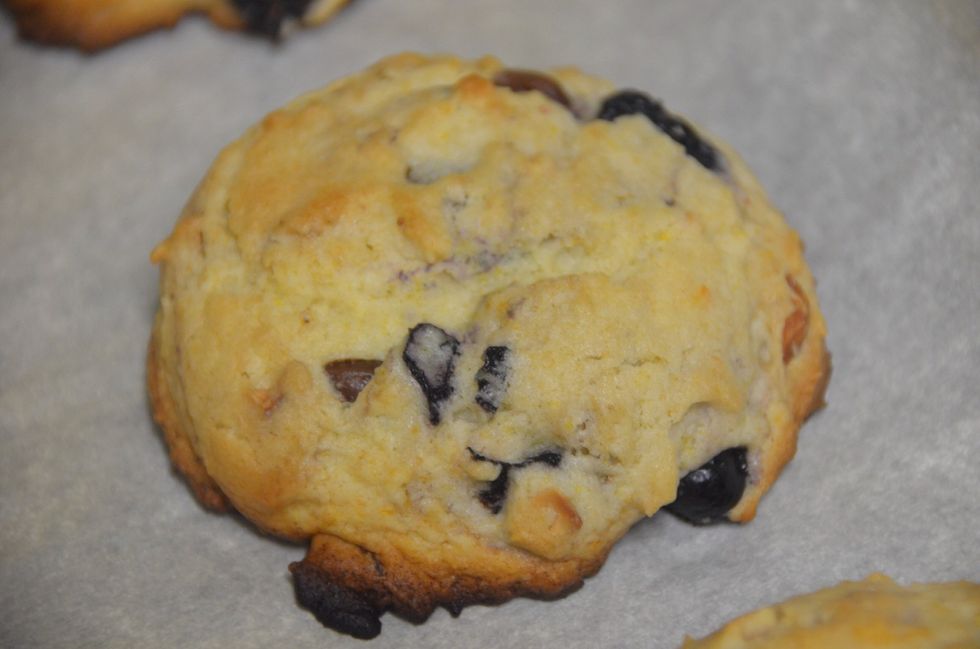 Closer look ..
1/2c Toasted almonds
1/4c Frozen Blueberry, thawed and drained
1/2c Unsalted Butter
2.0c All purpose flour
1.0c Sugar
1.0tsp Salt
2.0tsp Baking powder
1/3c Milk
1.0tsp Egg replacer
1/4tsp Almond extract
1/2tsp Vanilla extract
1/4c Chocolate chips
1.0Tbsp Orange zest